(Note from Sean: I'd like to introduce our latest writer, Hank Hammerling. This is his first article. It may be controversial, but it certainly is interesting.)
My granddaddy used to say,
If god gives you lemons, make lemonade.
He was right. Nobody ever said life was easy, and we just have to make the best with what we are given. So if you want to make a ton of money fast, happen to like sex a lot and like to make others happy, all while working for yourself then maybe you should think about becoming a prostitute.
Yeah, it has a bad reputation and sure, you probably have heard a lot of negative things said about the 'oldest profession in the world' but I have come to realise that it's really not all that bad.* In fact, for some people it can be the perfect career move. So please hear me out, I'm gonna give you 10 awesome reasons to become a prostitute/escort/hooker or whatever you want to call it.
*Now I am not talking about your average truck stop diesel queen. Desperate drug abusers and corner girls are on race to the bottom and that is not a career that anyone with a rational mind could recommend. I'm talking about women working for themselves, who are in control of their own lives and choices.
Through my careful research I have identified 10 reasons on why becoming a prostitute can actually be an incredibly smart move for the right person.
You can make a lot more money than you currently earn
It's completely legal…depending on your country/state
You are the boss: You set your own hours and work when you want to work
It's a cash business
It's more exciting than your current job
It's not actually immoral, the bible says so!
You quickly learn to become a sexpert
The dress code is awesome. Hint: It involves hot, sexy clothes. All. The. Time.
Your new job involves a lot of exotic travel & luxury hotels…is that ok?
It's an awesome way to meet the rich & famous (& politicians!).
1. Dollar, Dollar Bills Y'all. You Can Make A Ton Of Money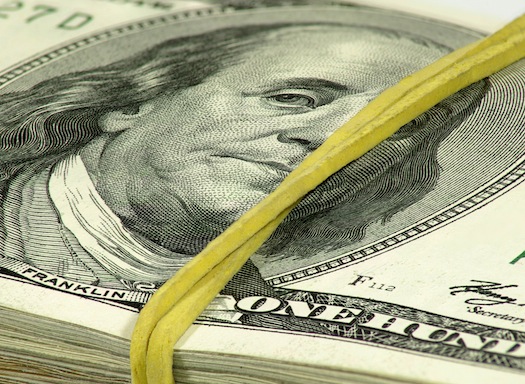 TV shows rarely show the success stories that some prostitutes lives are. Have you ever seen one? That's because producers know that TV shows about people being miserable get better ratings.
What they don't tell is that some sex workers make tens of thousands of dollars every night. Guys like to have sex (duh) and are happy to pay top dollar for great service. Some female prostitutes have earned over forty thousand dollars for just one night of sex with a customer.
2. It's Completely Legal….Depending On Your State/Country
Having sex with a guy for money in many countries and states is completely legal. For instance, it's legal to be a prostitute in certain counties in the state of Nevada as well as in New Zealand, Germany, Australia and Norway. Also in many of the countries where it is illegal, only the 'john' or 'punter' paying the prostitute for sex actually gets in trouble. The prostitute walks away free.
This 'decriminalisation' of the industry is becoming a popular political movement across the world, making it a safer career for women to be involved in in many countries as well as removing the stigma associated with being a prostitute. There are also a number of organisations like the SWEAT campaign for prostitutes to receive the same rights and benefits as other workers in South Africa that which are gaining increasing traction and support.
And besides, the question people keep asking is, "Prostitution is going to happen whether it's legal or illegal, we should at least protect the women who are engaging in it, right?"
3. You Are The Boss: You Set Your Own Hours
Working as a prostitute is not your normal 9 to 5 job. You get to set your own hours and choose where you want to work. A hooker can meet up either in her own place or in her 'johns' place if he has a nice house or a nice hotel. You are not chained to a desk or a bench all day like so many others; instead you are chained to a bed having fun!
You can even drink on the job or take a break in-between clients. You can do whatever you want to do; you really are your own boss! As many retired sex workers will tell you, the sex industry is a 24/7 industry. Sex never sleeps, making the hours you work really flexible.
4. It's A Cash Business
Cash is king ladies. Every guy knows that if he is looking for a hooker he has got to have the cash. Nobody wants to get caught by a friend or a family member going through their credit card statement or their checking account and see that they spent their bonus money on a hooker. Cash only!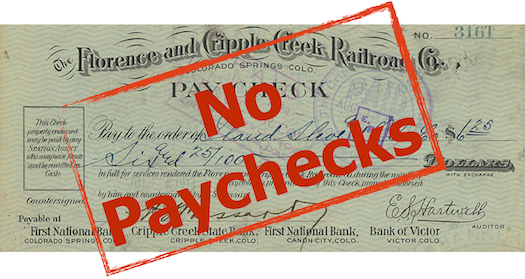 Prostitution can be a lucrative business with few overheads and no receipts. Transactions are in private and often use codewords. The IRS has no way of tracking your income or taxing you. In some countries prostitutes are asked to pay taxes on their earnings but if you are smart you will never have to. You may not get your 401(k), but who cares. Your money belongs to you and not the tax system. You already got screwed as you were earning it 😉
5. It's More Exciting Than Your Current Job
Imagine being stuck in a job where no one likes you and you just get given out to all the time by your horrible boss who is never happy, no matter what you do. Sounds like hell huh? Well, that's the reality for millions of people out there. They have to drive for hours every day just to get to work. And when they finally get there, they just sit at a desk from 9 to 5 (or 8 to 6, as is becoming increasingly more common) for zero appreciation.
Well, working in the sex industry is the opposite of this. A ton of prostitutes get given gifts by their clients who really appreciate them and their services. You're also getting paid 100's of dollars an hour, not $9.50. It that's not a sign of appreciation, then I don't know what is.
If you become a prostitute you can work from your bed or your shower or maybe even outside if the weather is good. Many woman working in the industry have spoken about the holidays and trips and attention lavished on them by their appreciative clients.
6. It's Not Actually Immoral, The Bible Even Says So!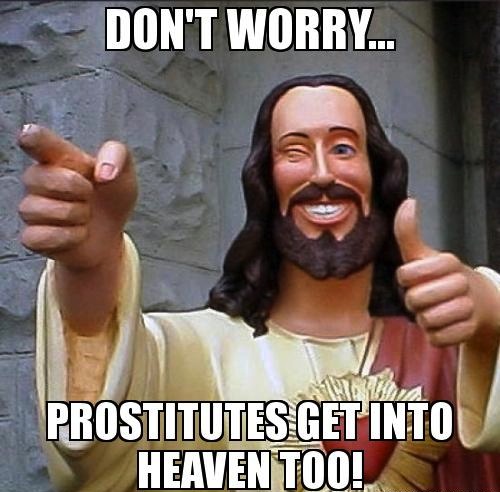 When I was growing up and attending Sunday school and even now when I go to church, I was told that the bible said that being a prostitute is a sin. Well I did some of my own research and that was not what the bible said at all. In fact some religions such as Judaism say that there is nothing wrong with visiting a prostitute or being a prostitute, so long as you are not married.
The bible is full of stories about prostitutes and the most of those stories take a very positive view of the industry. Christ himself had women of 'ill-repute' in his ancestry called Tamar, Rahab, Ruth and Bathsheba. Just read Matthew 1:2-17.
Mathew also wrote about Jesus' opinions on prostitutes and how they too will be entering the kingdom of heaven:
Truly I tell you, the tax collectors and the prostitutes are entering the kingdom of God ahead of you.Matthew 21-31:32.
Not bad having Jesus on your side, is it?
7. You Quickly Learn To Be A Sexpert
As they say, practice makes perfect. And if you want to keep you customers coming back, then you are going to need to keep them satisfied, which means constantly improving and adding new sex techniques, positions and tactics to your repertoire. The added benefit of this is that when you finally meet the man of your dreams, you will be able to completely blow his mind in the bedroom.
Thankfully the Bad Girls Bible has this area covered. If you are looking for over 100 different positions to try out with your man, then you may want to take a look at this. For blowjob tips, I've actually prepared a tutorial video that will teach you some really hot techniques to use on him. Click here to watch it now. If you want to learn how to talk dirty, then this dirty talking video will prove invaluable.
8. The Dress Code Is Awesome. Hint: It Involves Hot, Sexy Clothes. All. The.Time.
If you choose to become a prostitute, you will never get in trouble at work for wearing an outfit that's TOO sexy. In fact you will probably get a bonus. Sexy outfits are a requirement and an essential part of a sex workers job as well as their advertising strategy. If you like dressing up in hot sexy clothes and making guys want you then being a prostitute is the job for you.
9. Your New Job Involves A Lot Of Exotic Travel & Luxury Hotels…Is That Ok?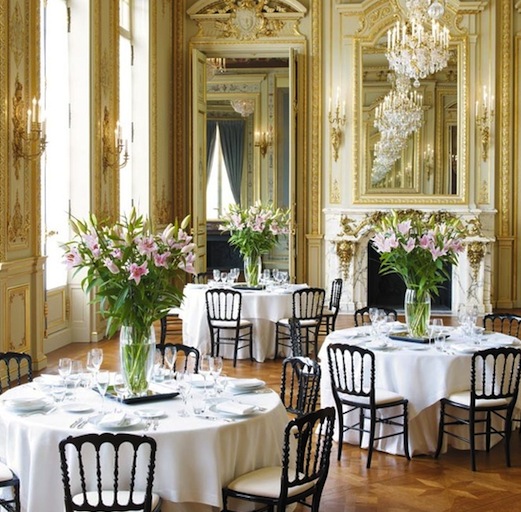 Being a prostitute is the oldest job in the world. It is also incredibly mobile. A prostitute's skills are appreciated in every country and every corner of the planet. You can travel and can be guaranteed work because horny guys are everywhere. EVERY-WHERE. Even in places you least expect them. Heck even priests visit prostitutes, so you'll probably even find work at your local church (Source 1, Source 2).
Working in the underground or grey economy also means you don't have to worry about applying for a work visa. Like I pointed out earlier, you will not be getting paid by business cheques for your services.
As well as this, if you are a high-class prostitute, then you can be sure that your clients can afford to splash the cash. In other words, you are more likely to meet them at a luxury hotel, not a truck stop.
10. It's An Awesome Way To Meet The Rich & Famous (& Politicians!).
Some of the world's most powerful and interesting men are regular 'johns'. These include presidents, religious leaders, actors and musicians. These are pretty interesting characters to meet at work and you can be sure that they have better pillow talk than most.
In other words, it's the perfect way to meet influential, famous & interesting people. Does dominating the most powerful men in the world sound at least a little interesting? At the minimum, you will be getting some interesting and fun stories that you can share with your friends.
It is common for retired sex workers to publish their interesting stories. As well as this, bookshops and the internet are full of real prostitutes talking about their lives and some of their more memorable clients. If you are truly interested, then maybe you should take a look at one of these books to get a true sense of how awesome prostitution can be for you…
Final Note
Working as a prostitute requires certain skills and desires and so it's not going to be for everyone. It takes more than just a love of sex or a high libido. Choosing to work in the sex industry may seem like a bad decision if you listen to what some people will tell you but as I have pointed out there are many aspects to the lifestyle which can be fun and rewarding. If you are having thoughts about it or it's something you think you might like to try then don't take the decision lightly. Try talking to people, especially other people in the profession about it first to help weigh up the pros and cons before making your final decision.
What do you think? Would you ever consider becoming a prostitute? Let others know in the comment section below…
Watch This: Blow Job Tutorial Video
I put together this in-depth, step-by-step instructional video that will teach you how to make your man sexually addicted to you and only you. It contains a number of oral sex techniques that will give your man full-body, shaking orgasms. If you're interested in learning these techniques to keep your man addicted and deeply devoted to you as well as having a lot more fun in the bedroom, then you may want to check out the video. You can watch it by clicking here.