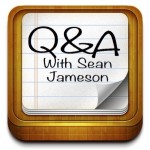 Sean,
Could you please help me. I have never had sex before, but I am about to with my new boyfriend. He is a little older than me and is quite sexually experienced.
I really don't want to disappoint him and want to be really good for our first time together. Could you give me some tips?
Pretty please!!!
Thanks,
An Anxious Reader
Answer
Hi,
If you want to give your man back-arching, toe-curling, screaming orgasms that will keep him sexually obsessed with you, then you can learn these sex techniques in my private and discreet newsletter. You'll also learn the 5 dangerous mistakes that will ruin your sex life and relationship. Get it here.
Thanks for your email. First of all, don't worry. Everyone has been in your position at one stage.
It sounds like you are with a guy you really like and want to make sure he has a great time. You're in a situation that many dream of.
But before giving you some tips on how to keep relaxed, let me just say this:
If he really likes you, then he's going to be feeling quite nervous too.
He will want to make sure that he gives you a great time, so he will probably be too worried with how well he is 'performing' to notice how well you are doing.
He'll be worried about maintaining an erection, about not cumming too quickly and about making sure that you are satisfied as well as a ton of other things.
Try to keep this in mind. Guys really do get just as nervous as girls do. In case you are wondering if I am serious or not, I am a guy writing this!
Now you may be wondering what other things you can you do to make sure your first time is great for both of you.
Pick A Few Easy Sex Positions
In the sex positions section of the site, you will find instructions and tips on how to perform over 100 different positions with your man.
Now while it might be tempting to try lots of different positions with your man, what I advise is to try only 2-4 of easier-to-perform ones like Doggy-Style or Missionary or Spooning or the Deckchair position.
Why I recommend only trying a few positions is so that you don't have to think too much when you are actually having sex with your man.
Keep The Lights Dimmed Or Turned Off
This is an interesting tip, but there is something that makes everything easier when the lights are dimmed or turned off completely during sex.
Just try it and you'll notice that you are way more relaxed with them off.
If He Cares About You…
If your man really cares about you and likes you, then he is not going to judge you by how you perform on your first time having sex.
If he is the kind of guy who does judge, then it may be a sign that he's not the greatest guy that you could be with.
Think about it for a minute.
If you really like him, but he cums early the first time that you both have sex, are you really going to judge him and like him less?
Probably not.
I hope that these tips have been helpful and will help you to overcome your anxiousness on your first time. If anyone has any follow up questions, then please ask them in the comments section below.
Sean
Watch This: Blow Job Tutorial Video
I put together this in-depth, step-by-step instructional video that will teach you how to make your man sexually addicted to you and only you. It contains a number of oral sex techniques that will give your man full-body, shaking orgasms. If you're interested in learning these techniques to keep your man addicted and deeply devoted to you as well as having a lot more fun in the bedroom, then you may want to check out the video. You can watch it by clicking here.