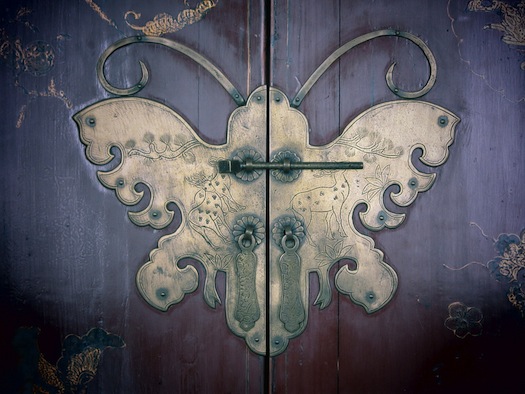 Reading The Bad Girls Bible can be completely pointless…
You'll literally find 100's of different sex tips, techniques and positions that you can use right now on your man….or for some self-pleasure!
But just reading The Bad Girls Bible isn't enough. Putting these tips into action is what's truly important. You can have all the knowledge in the world on how to seduce your man and have great sex, but unless you actually use this information, you are not going to improve your sex life.
How To Grow Your Repertoire Of Sex Techniques
If you've got this far, then hopefully you are serious about improving and actually putting into action what you've read here.
The problem that most people encounter when they first find out about The Bad Girls Bible is that they are overwhelmed with information. Maybe you feel like this too?
If you want to give your man back-arching, toe-curling, screaming orgasms that will keep him sexually obsessed with you, then you can learn these sex techniques in my private and discreet newsletter. You'll also learn the 5 dangerous mistakes that will ruin your sex life and relationship. Get it here.
They spend hours reading article after article, but they don't know where to start.
Thankfully growing your sex repertoire is really simple…
What You Need To Do First
Decide 1 thing that you want to get good at.
Not 15.
Just 1 thing.
Do you want to become the 'Queen Of Blowjobs'?
Maybe you like the idea of being a 'Sex Position Siren'?
Or how about learning how to be a 'Dirty Talking Diva'?
Once you decide, use the navigation on the right to find the information you want to learn. (Each link on the right contains a virtual library of information).
Take The Quiz: Do I Give Good (or BAD) Blow Jobs?
Click here to take our quick (and shockingly accurate) "Blow Job Skills" Quiz right now and discover if he truly enjoys your blow jobs…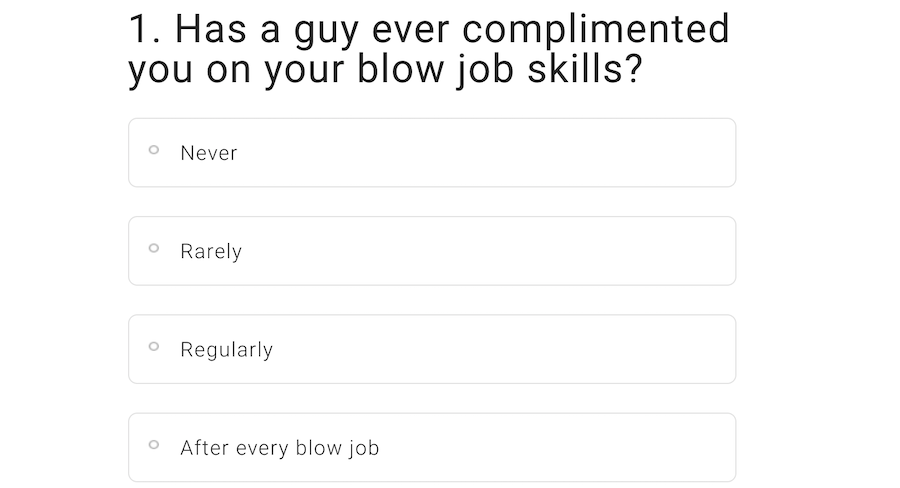 That was easy, huh? There's actually a little more to it…
Just Like Building A House
Now that you have decided on 1 thing that you would like to master, you need to read a few of the in depth articles on it.
Each article contains multiple techniques you can use. But don't try them all at once!
You need to read and then re-read about 2-3 techniques so that you fully understand them. Don't read more than 3.
Then the next time you are with your man, you are going to try out these 2-3 sex techniques on him. Pay close attention to see which ones he enjoys and which ones he doesn't appreciate so much.
You are going to 'add' the ones he does enjoy to your sex repertoire, while forgetting about the ones he doesn't like so much.
It doesn't take long to master a new sex technique. Often you'll master it the first or second time you try it.
Now that you've mastered it, you can try out 2-3 different techniques on your man. Then simply repeat the process over and over, until you have a massive library of sex techniques, manoeuvres and positions in your arsenal that your man enjoys.
In many ways learning sex techniques is just like building a house. You can't do everything all at once. You build a house 1 brick at a time. This is exactly how you are going to build your sex repertoire, one technique at a time.
Following this process, within the span of just a few months you will learn and perfect a huge array of different sex techniques.
Avoid…..The Trap!
As you learn more and more sex techniques, you need to really careful that you don't fall into a frustrating trap…
You'll find that your man adores certain things much more than others. But just because he loves 1 or 2 specific techniques, it doesn't mean that you should focus on those techniques exclusively.
Use them sparingly and they'll never lose their power.
Use them everyday and he'll quickly grow bored of them.
So their you have it, my simple roadmap to quickly and easily growing your sex repertoire without getting overwhelmed.
If you'd like to learn the most powerful blow job techniques that you can use on your man, then you will learn a lot from this powerful blow job tutorial video. Enjoy!
[photo credit: Victoria Reay , creative commons]
Watch This: Blow Job Tutorial Video
I put together this in-depth, step-by-step instructional video that will teach you how to make your man sexually addicted to you and only you. It contains a number of oral sex techniques that will give your man full-body, shaking orgasms. If you're interested in learning these techniques to keep your man addicted and deeply devoted to you as well as having a lot more fun in the bedroom, then you may want to check out the video. You can watch it by clicking here.