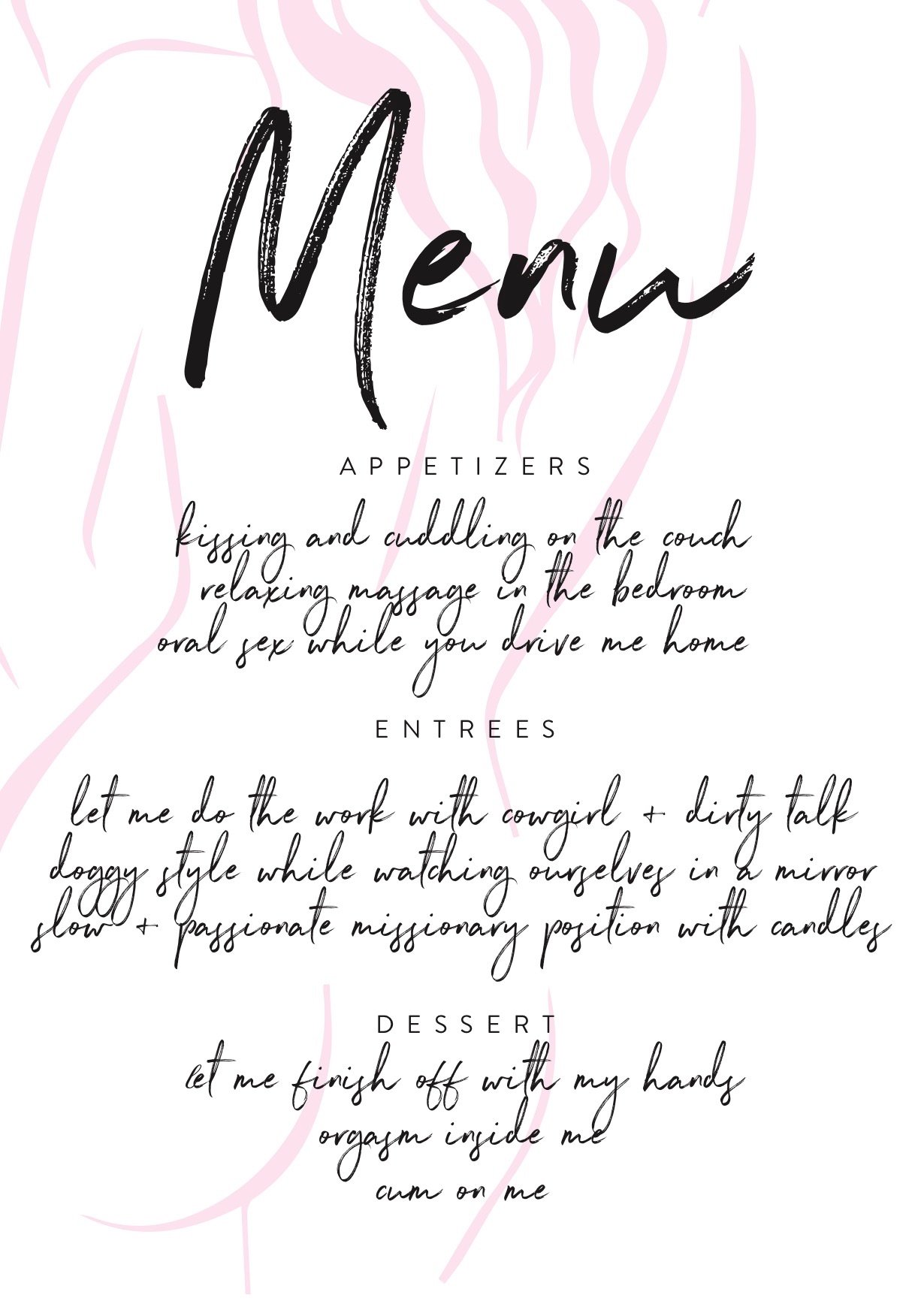 We're always trying to figure out new ways to spice things up with your man. Usually it's new sex positions or blow job techniques or some other game you can use to blow his mind.
This is something completely new. It's a little silly, but a lot of fun.
It's a free printable sex menu with a selection of pleasurable ideas for your man to choose from. Click here to download it for free (high quality version).
He gets to choose an appetizer, an entree and a dessert, so there are plenty of combinations that can make for some super intense sex.
Here's a bunch of ways you can use it:
1. The Tasty Meal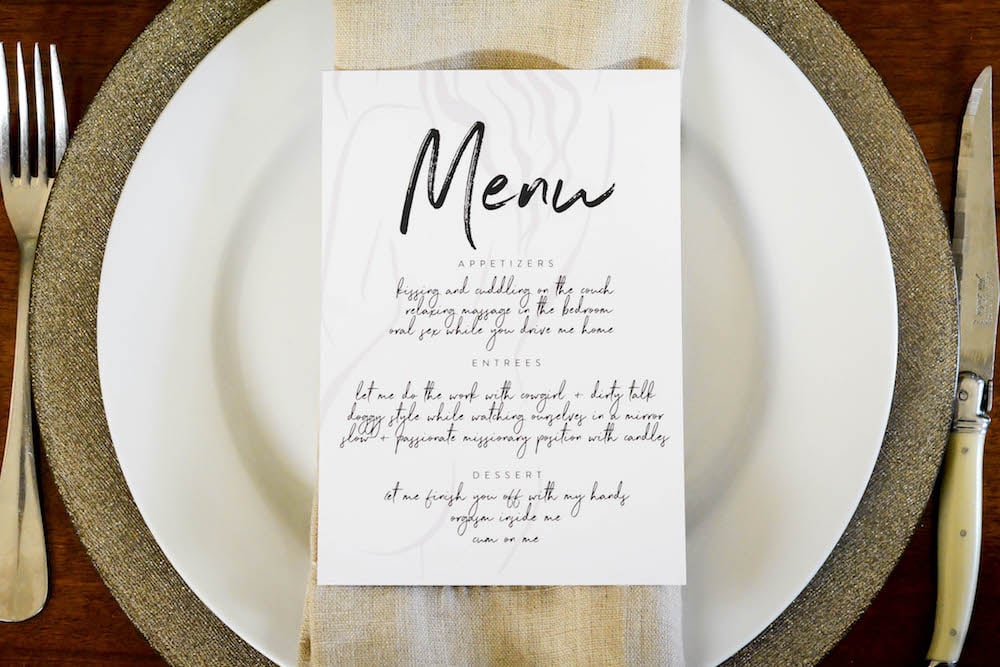 Tell your man that you are thinking about cooking him a tasty meal. Then set the table and leave our sex menu on his plate.
When he sits down he'll see the menu. When you see his eyes widen, tell him that's something for later and serve the meal.
He will be squirming in his seat!
2. When He's Leaving
Just as your man is leaving the house in the morning, tell him that you are thinking about cooking something that evening, then tell him that you put a menu of options in his bag/car/pocket for him to choose from. Ask him to text you his choices.
3. Send A Message
If you're nervous or have never tried something like this before, you can send him the menu via email/text message and ask him what he thinks about it.
"Someone just sent this to me. What do you think?"
"I saw this, and I think I can guess your choices ;)"
4. Leave It Lying Around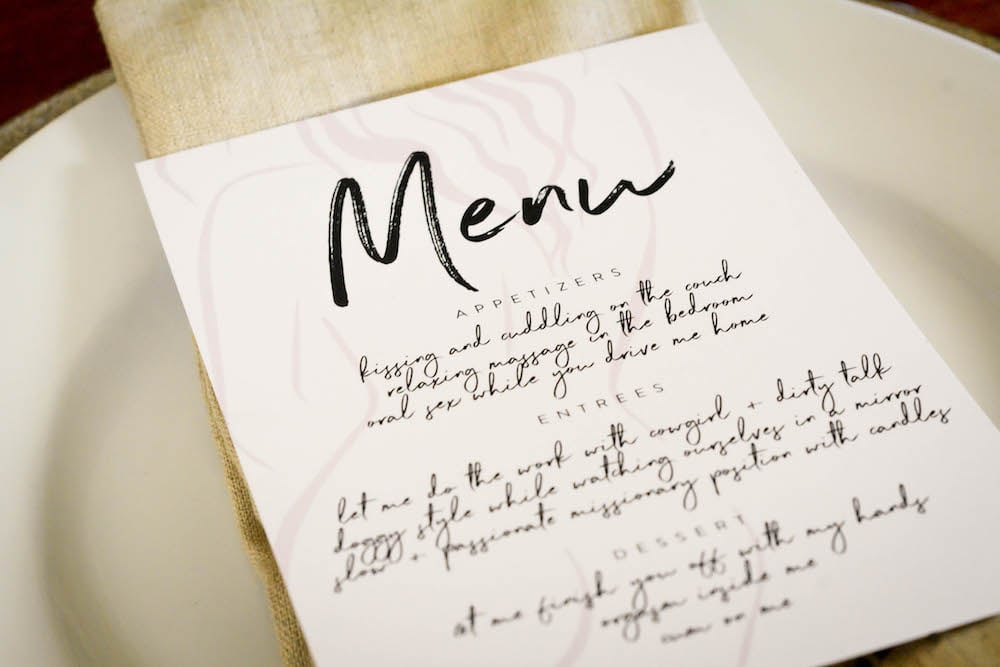 Another way is to just leave it lying around the house, somewhere that your man will definitely notice it. Then when he does, just ask him what he thinks about it.
5. Other Ways
If you use the sex menu in a different way with your man, then please share it with everyone in the comments section below.
Download And Print It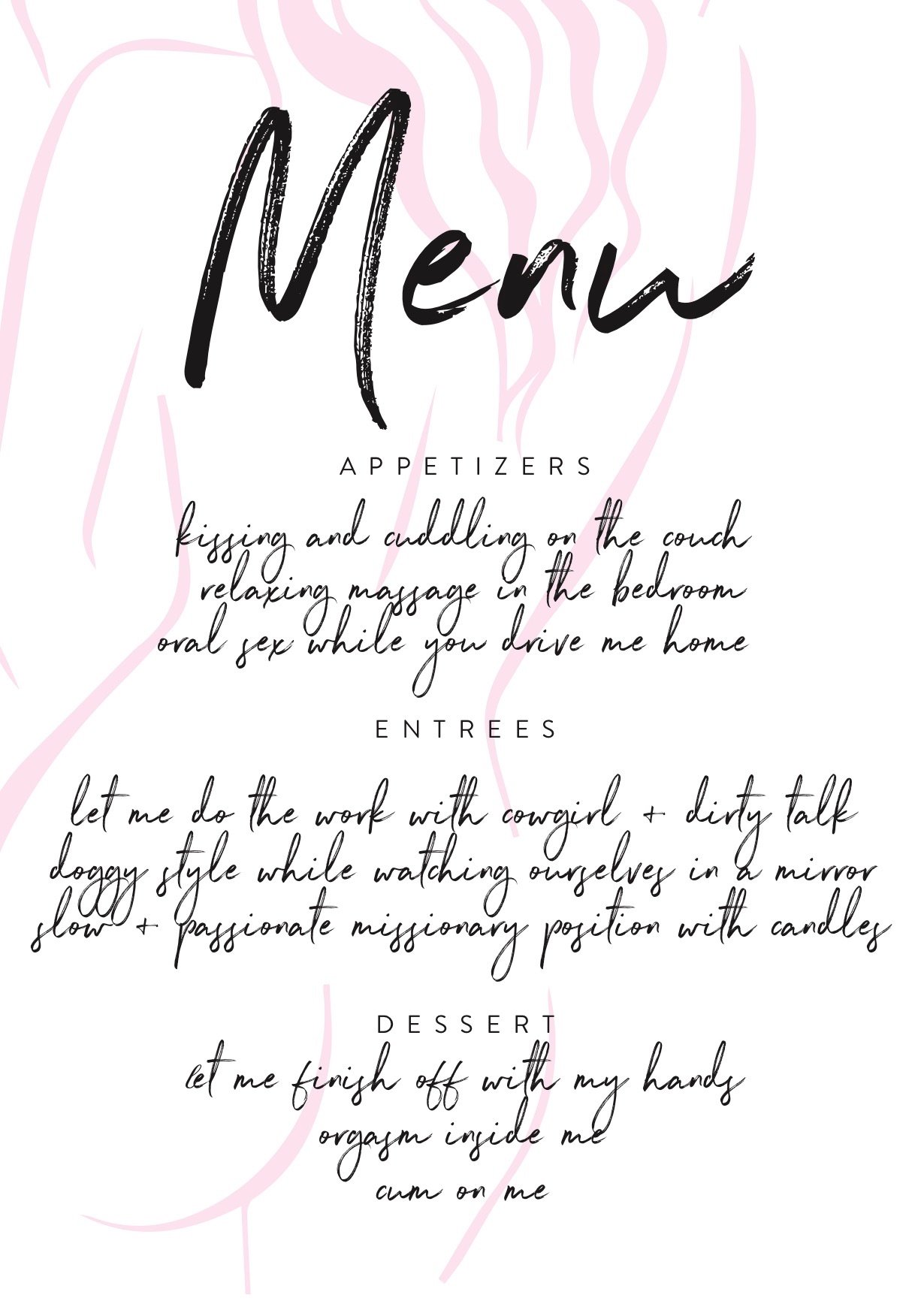 Click here to download our sex menu for free (jpg)