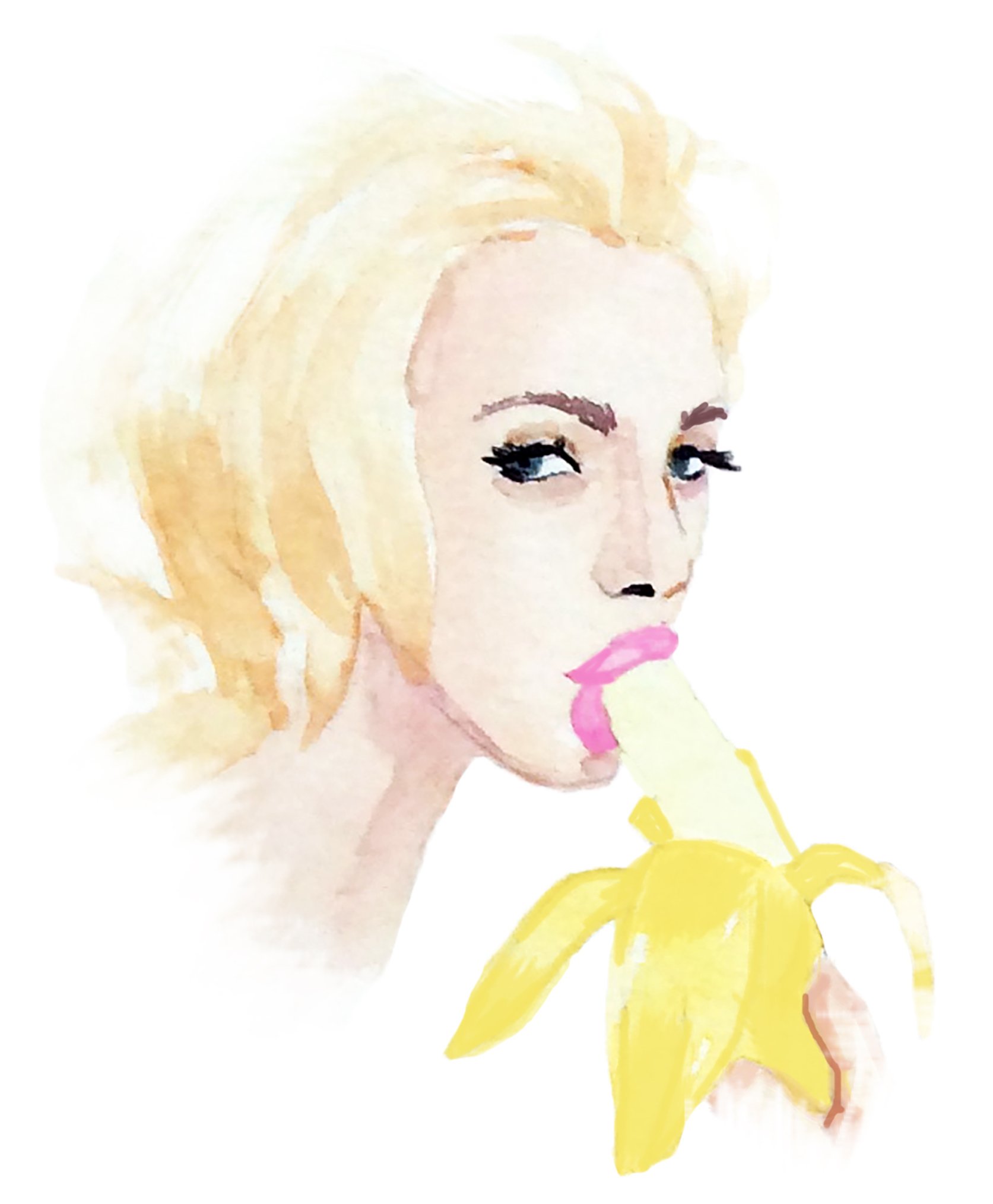 The people who know how to give a good blow job all do the same few things.
Today, I'm going to reveal these things: the exact techniques, attitudes, and tips that these "blow job queens" use to give their men the best oral sex of their lives.
I'll be breaking everything down, step-by-step so that you'll be armed with multiple techniques to start giving your man a blow job smoothly. You'll also learn the tips, and tactics to heighten his pleasure during it and how to finish giving him head so that he orgasms harder than ever before.
I'm also going to teach you some very advanced techniques that will make him think you've befriended a pro!
You are currently reading Chapter 1 of the Blow Job Guide. In this chapter, I'll be covering the important blow job basics you need to know to ensure you give him the best blow job of his life. Don't skip this part if you want to know how to give a proper blow job.
At the end of this page, you will then find a list of links to all the other chapters, so you can learn every aspect of giving the perfect blow job once you've mastered my foundational blow job instructions. Whether it's discovering some BJ techniques to make it slow and sensual or figuring out how to give your first blow job, it's all here.
You can click here to skip down to the chapter list, but my advice is to read all of Chapter 1 first to make sure you know how to give a bj with confidence.
Using This Blow Job Guide For Incredible Oral Sex
Using this guide on giving your man the best blow job of his life is pretty straightforward. Every chapter is crammed with wonderful tips and blow job techniques, so my advice is to read it from start to finish. Even if you think you already know how to give a blow job, there's probably something new to learn!
But before you continue, I have some quick tips to ensure you get the most out of this guide.
Don't be overwhelmed – You're about to learn hundreds of powerful blow job techniques to use on your man. Trying to remember every technique when you're in the moment and figuring out which one to use is near impossible.
To avoid any confusion, just try to remember and use one or two techniques at a time. Once you've mastered these techniques, try adding another one or two to your repertoire. This way, you will always be surprising your man with something new or a variation of an old technique.
Of course, it is vital to avoid that dreaded feeling of routine and boredom that will diminish his sexual interest [1].
This is a recipe book – Treat this blow job tutorial like you would treat a recipe book. Don't feel compelled to use every suggestion, tip, technique, and position.
Instead, be flexible.
Use the blow job techniques that work for you and your man to provide the most pleasure. And, forget about the blow job tips that don't work as well. Some men respond better than others to different techniques.
Feel free to put your own spin on these techniques and alter them to suit you.
Lastly, it's totally fine if blow jobs aren't your thing. If you don't like giving your man oral sex, don't feel compelled to do it.
Communication & Preferences: Don't Ignore This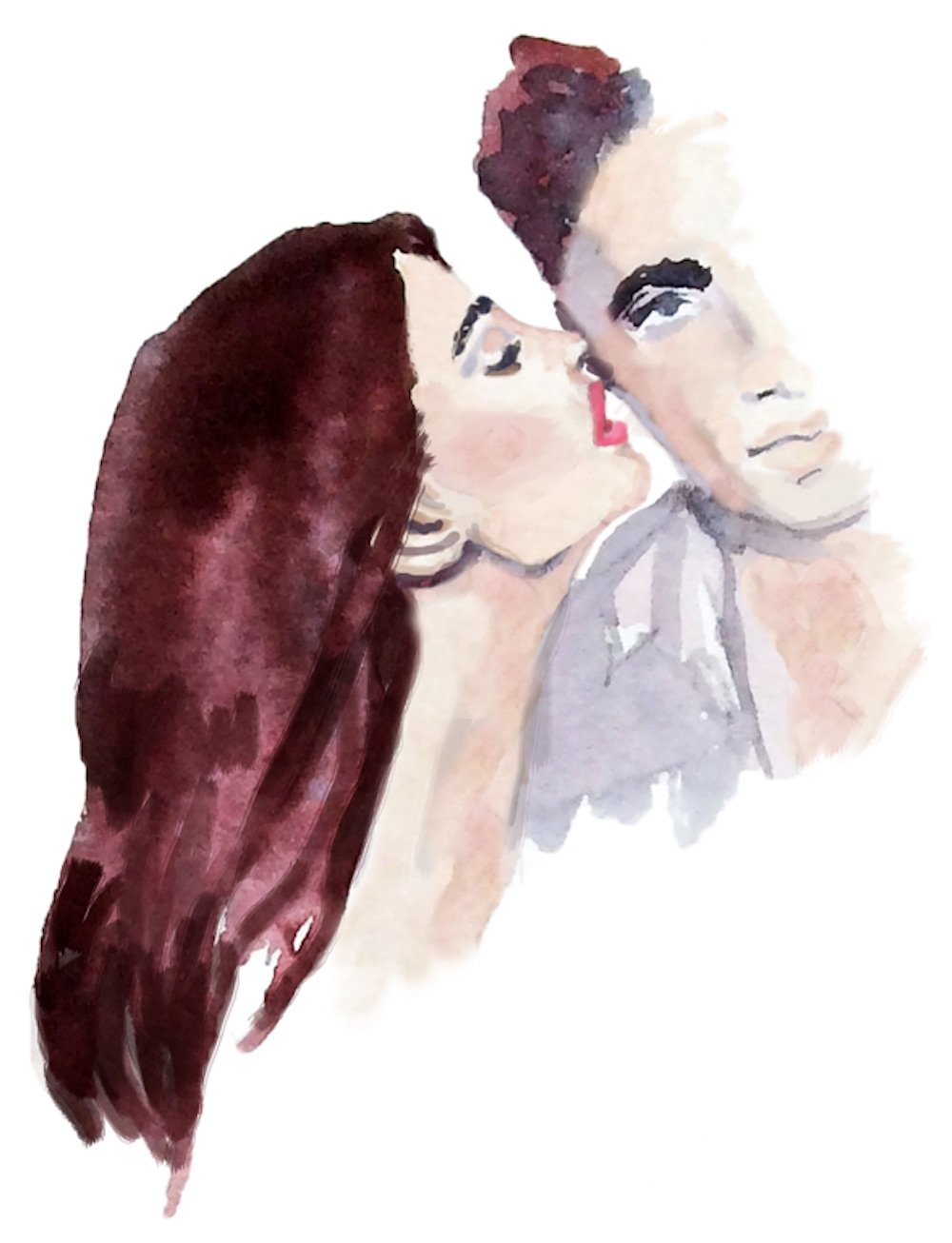 While many in the animal kingdom engage in oral sex…bears [2], bats [3], bonobo monkeys [4], flying foxes [5], wolves [6], ground squirrels [7] and Tibetan macaques [8] to name a few, they can't communicate their preference as effectively as you and your man can. Effective communication will help you to quickly figure out what techniques your man adores and which ones he finds so-so.
Some guys love it when you deep throat them, some don't care for it at all.
Some guys love the idea of you swallowing their load while others are turned off by it.
Some guys fantasize about giving you a facial, but others find it pointless.
Some guys want you to constantly spice up your blow jobs while others actually prefer you using the same few techniques.
Some guys may adore you fondling their testicles during oral sex, while others will find it distracting.
The point I am trying to make is that your husband is going to adore some of the techniques from this blow job tutorial while he isn't going to get much from other techniques and ideas. The key is talking to your man and learning his preferences.
This way, you can quickly figure out which techniques give him the most pleasure and work best.
What about you!
To be clear, communication isn't just about accommodating his desires; it's about yours too.
According to one study, up to half of all women between 16 and 25 have felt pressured into giving their man a blow job [9]. In another study, 12% of young adult women had repeatedly engaged in oral sex and other sexual practices they disliked because their partner insisted on it [10]. This isn't right or fair, and it certainly doesn't make for a great relationship. If you aren't comfortable with doing something, then it's important your man understands and respects this.
With this in mind, here are a few quick tips on communicating effectively with your man so that you can give him the best blow job of his life…
Getting feedback
Getting honest feedback on your blow job technique is vital if you want to improve. The best time to get feedback is right after his orgasm. At this time, he'll be relaxed and very thankful and more likely to be open about his desires with you.
The other times that almost always work great is during foreplay or after he's had a few drinks.
What if your man is incredibly uptight, and won't give you helpful, direct feedback?
Here's what to do:
The next time you go down on him, just beforehand, give him a choice of two options:
"You have a choice: I can deep throat you til you cum, or I can focus only on the tip of your cock. What would you prefer? And you can't choose both."
If you are stuck for blow job ideas, you can give him a choice of any of the techniques, tips, and ideas for sucking his cock throughout the rest of this guide.
Choking, gagging, and throwing up
This is what happens when you combine a selfish guy together with a lack of boundaries.
If there is anything you don't enjoy when giving your man a blow job, he needs to know, and he needs to respect your wishes. So if you don't enjoy:
His hands on the back of your head, pulling you in and out.
Deep throating.
The taste of his semen.
Never-ending blow jobs.
You need to tell him, AND he needs to respect these boundaries.
Of course, if you do enjoy these things, then you should let him know too 😉
What if he smells?
It's not uncommon for guys to smell a little ripe after working out or a hard day at work. If your guy hasn't had a shower recently, it might not be too pleasant when you get down there. This is a communication issue!
If he likes bluntness, you might simply be able to say "Hey babe, wanna hop in the shower before I go down on you?" You may even suggest taking a shower together!
One thing that plays a part in a strong or unpleasant odor is how close his genitals are to his anus. That's true for women, too! If he doesn't have good hygiene there, it can smell pretty horrible. You might purchase wet wipes to use instead of toilet paper to keep each other fresher. However, some guys really need to get in there and clean, especially if they're hairy.
This leads to our next point.
On the issue of hair
Genitals have hair. Yours do. His does. That's how mammals are. But it doesn't always make giving a blow job fun.
If his hair is getting in the way of you giving a blow job for the first time or going down on your man as often as he'd like, suggest that your man trim it. Trimming is less likely to cause a cut than shaving, and he'll still be more kempt. If he wants to shave but struggles, offer to help him in the shower.
This is also something that could lead to shower sex.
Your Blow Job Compass
For most guys, their body will provide the best feedback for you. When a guy is really enjoying himself, he will find it hard to keep quiet or prevent his body from reacting to the pleasure you're giving him. So…
Listen to his breathing – Does it shorten/quicken or get heavier, meaning he's enjoying himself? Or does it remain unchanged?
Listen to his voice – Along with his breathing, does he start to moan, groan, or "Ahhhh" & "Ohhhh." These are some very obvious signs that what you're doing is working. Calling out to God is also a great sign 😉
Listen to his body – Does he remain perfectly still, or can you see his body writhing with pleasure. Clenched fists, curled toes, grabbing you, arching his back, tilting his head back/lifting his chin up are all signs that you have been thoroughly satisfying him.
The best part about listening to his body is that it never lies.
Here's what I mean…
Some repressed guys may claim that they don't like anal stimulation during a blow job, but if you try it, you may find that his body responds differently, with shorter breaths, groans of pleasure, and a more intense orgasm than usual.
The bottom line
So listen to what he says, learn what he prefers, make sure he understands your boundaries and make dam well sure you listen to his body if you want to learn how to give him the best blow job of his life.
You'll find more great anal stimulation tips here.
For more information on having good communication when it comes to sex, you may want to check out this guide on sexual communication to help you better communicate your preferences.
The Golden Technique – Enthusiasm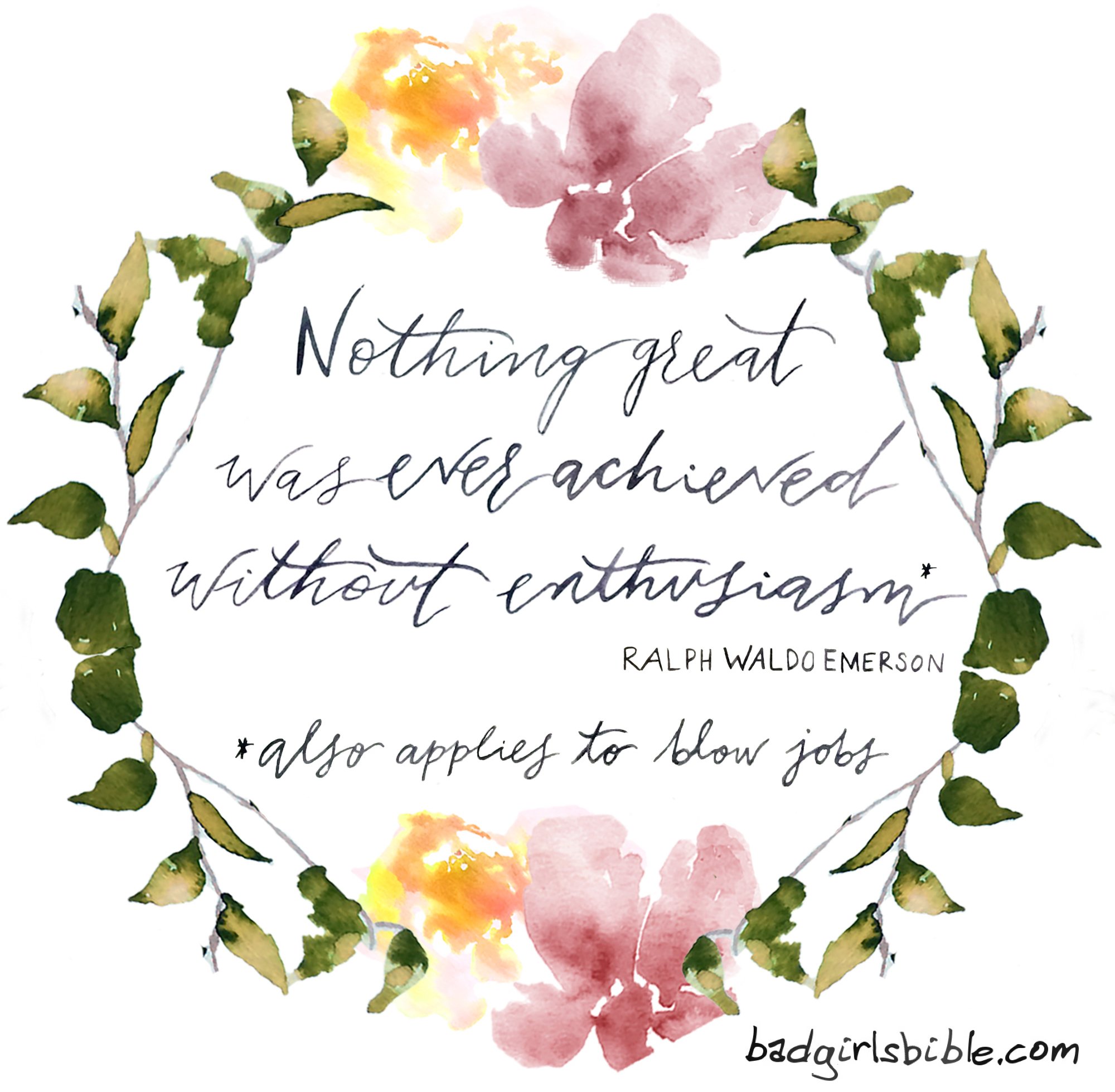 While there is an encyclopedia of knowledge through each chapter of this guide on how to give your man a perfect blow job, you may be wondering what the best blow job technique is?
The number one blow job technique is actually an attitude. It's…
Enthusiasm
Enthusiasm is by far the most powerful thing you can incorporate into your blow job skills AND sex life [11]. Think about it this for a minute…
Have you ever been merely going through the motions with a guy, where he seemed almost uninterested and unenthusiastic about getting it on? It's a real turn off and can make you feel very unsexy.
On the other hand, have you ever been with a guy who can't keep his hands off you, who looks at you like a lion eyeing his prey and when you do get intimate with him, he kisses you with intense passion and makes love to you with his entire being. It's like he's possessed and all he can think of is…you.
It's incredibly arousing.
He's acting with complete enthusiasm and focus on you.
This is the power of enthusiasm.
When you give your boyfriend a blow job (or hand job or have sex with him) while being completely enthusiastic about it and totally focused on him, it's going to massively arouse and turn him on.
So even if you're aren't totally sure about what you're doing, just focus on being enthusiastic. You'll be surprised at how much this tip alone can be enough to make your man scream with pleasure. You don't have to give a perfect blow job if you're really enthusiastic and into it!
Here are two examples that should open your eyes to the importance of enthusiasm when giving a guy a blow job.
1. Imagine that you have little experience of giving blow jobs. You aren't sure what to do, but you can't wait to go down on your man. When you get him alone, you push him down on the bed, rip his pants off, and quickly take him into your mouth.
You're using a simple up & down motion and nothing else, but he can hear your enthusiastic slurping, see that you are enjoying yourself, and feel your hands all over his body as you feel the pleasure you are giving him. You are entirely lost in the moment and seem joyfully fixated on making him cum.
2. Now imagine being very experienced and you agree to give your man a blow job. First, you ask him to shower and take out the trash. You then place a pillow on the floor to protect your knees and take off your top, because your priority is keeping it clean.
You then start giving him a blow job using multiple techniques, but you don't make a sound or seem enthusiastic at all. You stay on your knees and barely move at all. You're completely out of the moment and are thinking about work emails.
Which is hotter?
Scenario #1, obviously!
That's the power of enthusiasm. Even if you are a complete beginner, being enthusiastic automatically makes your blow jobs feel incredible.
Podcast: Orgasmic Oral Sex – 12 BJ Techniques
Before continuing with the guide below, you may want to listen to this podcast I recorded on how to give a blow job so powerful he will cry out in pleasure.
Listen to more Bad Girls Bible podcast episodes here.
Building Blow Job Confidence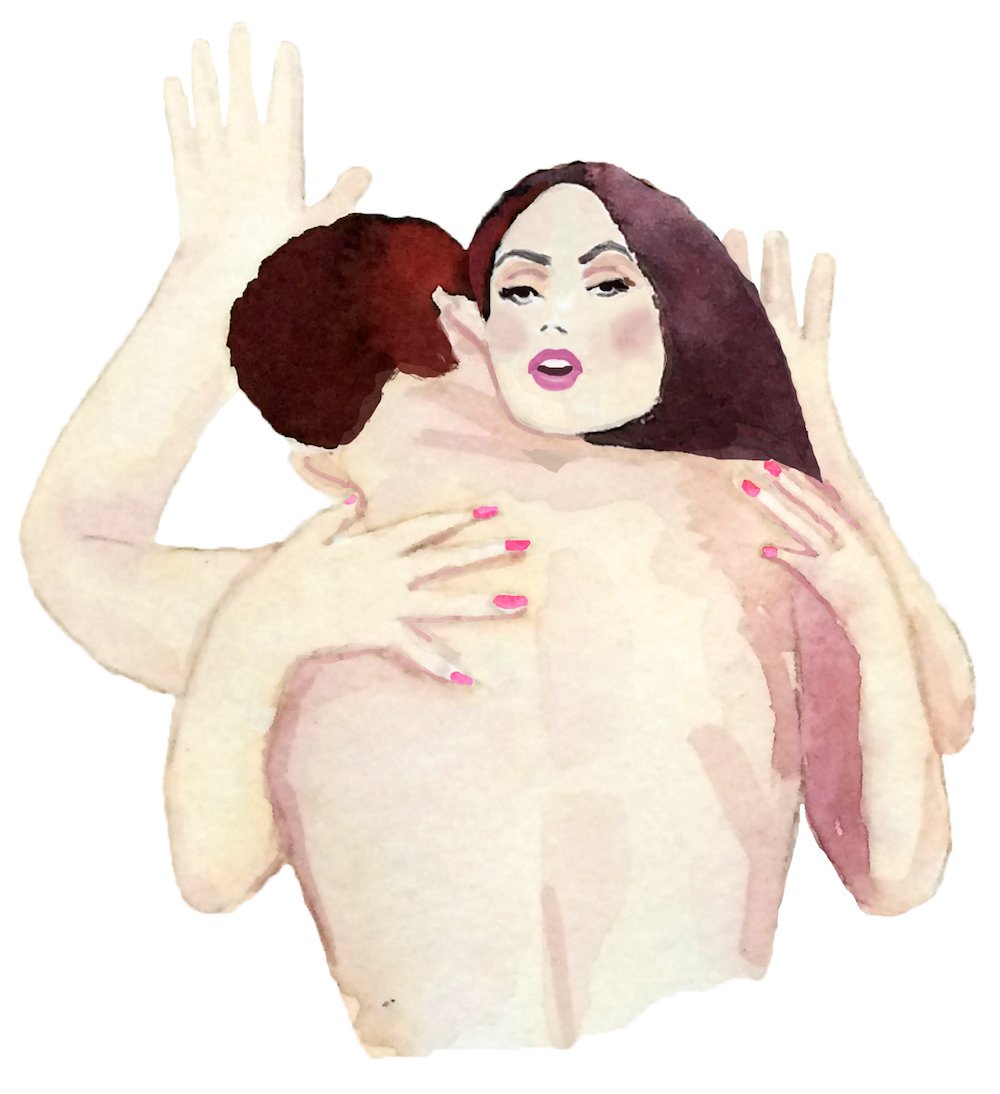 You'll find that none of these techniques for giving your man a good blow job are that useful if you feel super awkward and nervous during the act. The same is true when it comes down to what sex positions you use.
It will be a lot more sexually satisfying for your partner if you appear and genuinely feel confident.
That's why I've put together this list of tips that will help to boost your sexual confidence.
Practice, Practice, Practice – If you want to be more confident when going down on your man and actually give him a good blow job, then you need to practice first. The good news is that you don't have to practice on your man. The easiest way is by using a dildo or something else clean and phallic-shaped.
Just be careful not to push the dildo too far down your throat to prevent choking! A flared base can prevent a dildo from going too far, and it's great for anal safety, too!
With practice, you'll easily memorize multiple techniques and learn how deep you enjoy taking a penis into your mouth.
Sexual Confidence Is Not Just About Sex – It can be confusing hearing someone talk about sexual confidence when trying to satisfy your man. Being sexually confident is not just about being good at sex. Instead, it's about being comfortable with your body.
Researchers have even done studies that show that the more comfortable you are with your body, they more sexually satisfied both you and your husband will be [12].
So if you think that learning everything there is to know on how to give a good bj is going to provide you with all the sexual confidence you need, then you are sadly missing an important point. To get sexually confident, you need to get comfortable with who you are.
The truth is that nobody is perfect, and everyone has things about themselves that they wish were different, but can't change.
To get more comfortable with who you are will take time. The important thing is to realize that most of the things you worry about are not that big of a deal.
Remember That He Is Nervous Too – Don't forget that guys often suffer from a severe lack of sexual confidence! Some of the things guys worry about:
Not getting an erection
Losing his erection
Cumming too quickly
Not cumming at all
Is my penis big enough?
Is my penis ugly or a weird shape?
Is she actually attracted to me?
These are just a few of the things that guys get nervous about, but there are lots more.
So the next time you give head to your man, remember…
He will often be too worried about his own performance to notice any "mistakes" you make.
There is no such thing as a bad blow job – Lastly, keep in mind that there is no such thing as a bad blow job. Even a lousy blow job will still feel good to your guy.
Low Expectations
Having low expectations is an important attitude you need to foster when you go down on your man.
Here's what I mean.
If you give him a blow job and then expect something in return, you're doing it for the wrong reasons and also setting yourself up for disappointment. Here are some examples of expecting something in return:
You expect that he will go down on you afterward.
You expect that he does you a favor (chores, lends you some money, etc.).
You expect him to lavish praise on you.
Giving him a blow job and then expecting something in return is the WRONG reason to do it. It's almost as if you are treating sex as a bargaining chip.
Instead…
You should try to only give him oral when you genuinely want to give him pleasure…AND nothing else.
Of course…
This all sounds good in theory, and having zero expectations would be wonderful, but this is the real world, and it's natural to feel some expectations when you do something for someone else, whether that's sexual or otherwise.
And, if you did nothing but give, give, give, and never expected anything in return, you are setting yourself up to be taken advantage of. In fact, research finds that men are slightly more likely to receive than to give oral sex [13, 14, 15]; so this can happen if you don't talk about your needs.
The point that I'm trying to make is that you should try to have as few expectations as possible when giving your man a blow job (or any sexual pleasure).
Giving A Hot, Sexy Blow Job Is About Feeling Comfortable
I get emails every week from female readers asking, "How can I be sexier for my man when I give head?" or some similar variation. These emails usually include questions on what to wear and how to act.
I always reply with the same advice:
Focus on feeling comfortable, and don't worry too much about being sexy.
When you focus on feeling comfortable, you'll be natural, relaxed, and confident…and blowing your man will feel effortlessly sexy.
But…
When you wear uncomfortable lingerie, awkwardly talk dirty and try to deep throat him even though you absolutely hate it, that's not sexy.
Worse still, your man will feel your awkwardness.
And, it won't feel sexy for either of you.
Fortunately, we have guides on the Bad Girls Bible that teach you how to pick out the perfect lingerie and how to talk dirty without feeling awkward.
Stay Safe
It goes without saying that safe sex is paramount. Unsafe sex can lead to sexually transmitted infections. This includes oral sex! You can still transmit STIs through oral sex [16, 17, 18].
While some STIs have no symptoms at all and others are easily treatable, that's not the case for all of them. Herpes, for example, can stick with you and flare up again and again [19, 20, 21]. Gonorrhea and herpes are among the most frequent infections that transmit via oral sex [22, 23]. HPV can also cause cervical cancer [24, 25, 26]; however, it can also cause cancer in the throat [27, 28, 29]
Fortunately, using condoms during oral sex can lower your risk [30, 31, 32]. If you want to use condoms when giving a blow job, flavored condoms can make the experience more pleasant.
Now that you have a solid foundation for giving your man a blow job confidently, it's time to go to Chapter 2 of this Blow Job Guide to learn some bj techniques to make the start of your blow jobs extra satisfying
Of course, you can also check out the other chapters too:
Chapter 1
You're currently reading Chapter 1.
Chapter 2: The Build Up & Blow Job Foreplay
In Chapter 2, you'll discover how to build up to a blow job along with how the first few licks and kisses you give your man's cock can make him groan wildly. I like to call this "blow job foreplay." Get it right, and you can be sure that he will be bragging to his friends about how you give an amazing blow job!
You want to begin by teasing and touching him before you then slowly and gently start to pleasure him with your mouth. I cover every technique you should be using in Chapter 2. Click here to read Chapter 2 now.
Chapter 3: Blow Job Techniques
Once you begin giving him oral sex, you DON'T want to use just one technique from start to finish. The best way to give a blow job is to use multiple techniques so that he never knows what to expect next, including massaging his balls (more on that here). In Chapter 3, you're going to learn 55 different techniques you can use while going down on him. Click here to start reading Chapter 3.
Chapter 4: Finishing Him Off In Style
There is a right way and a VERY WRONG WAY to finish your man off. You can make it deeply pleasurable for your man when he ejaculates…or it can be almost painfully unenjoyable.
In this section of the Blow Job Guide, I take you by the hand and show you exactly how to finish him off so that he has the most mind-bending, toe-curling, back-arching, screamingly-satisfying, powerful orgasm ever from your epic blow job. Read Chapter 4 here to learn how to finish him off in style.
Chapter 5: Hardcore & Filthy C*ck Sucking
You can still take it up to another level and surprise him with the ultimate blow job when you learn even more blow job skills!
Here you will learn how to give him a blow job like a pornstar. The techniques that you will learn in this section are not for the faint of heart, but they will make your man wonder what's gotten into you! Click here to read Chapter 5 and learn how to suck dick like a pro.
Chapter 6: 10 Blow Job Positions Demonstrated
In addition to the techniques you use on your man, the position you are in when you give your man a blow job plays a vital role. Will you submissively get down on your knees? Will you push him onto the bed and take control? Or will you lie back on the bed, with your head hanging over the edge while your man remains standing?
The position you are in when giving your man a blow job can change the sensations you give him. Check out each of the 9 best blow job positions in Chapter 6 of this blow job manual.
Certain positions can also make deep throating way easier, speaking of which…
Chapter 7: Deep Throat With Ease
Deep throating your man can be tough…OR…surprisingly easy. In this chapter, you're going to learn how to control your gag reflex, what positions make it easier, and how to breathe so that deep throating him is something you BOTH look forward to. All it takes is the right blow job training.
Toward the end of this chapter, you're also going to learn more advanced deep throating techniques that will make him lose himself in pure, mind-bending bliss. Click here to read Chapter 7 and start learning how to deep throat your man.
Chapter 8: 9 Bonus Oral Sex Techniques
I've put together another chapter, where you'll discover nine more techniques to deeply pleasure your boyfriend and give a killer blow job.
This way, you'll never run out of ideas to keep your man happy with! Check out the nine bonus oral sex techniques in Chapter 8 here.
Chapter 9: How To Swallow His Cum & Make It Taste Good
You should never feel forced to swallow his cum, but if you want to try it, then this chapter of the bj tutorial will show you how to make it easy, sexy, and fun. You're also going to learn some techniques you can use to turn this simple act into something that is highly arousing for both you and your man. Click here to read Chapter 9.
Chapter 10: Fantastic Fellatio
Readers have contributed their own incredible oral sex tips that you can try out your man to put him over the edge and into complete orgasmic bliss in Chapter 10. It's also the place where you can contribute your own blow job tips. Read Chapter 10 on how to perform fellatio here.