The 69 sex position is one of the world's most famous and one of the most popular among of our list of the best sex positions. It works so well because both partners are getting a ton of oral action from each other. Although this is not a penetrative sex position like the Pretzel position, it's definitely one worth knowing. You can check out the variety of sex positions from the Bad Girls Bible sex positions guide here.
To perform it, you need to lie on your bed on your side and face in the opposite direction to your partner who will also be lying on his side. This means that your head will be right by his cock and testicles while his head will be right by your vagina. You then need to start giving your man a blowjob while also working his balls with your hands/mouth. Meanwhile, he needs to be performing cunnilingus on you. This mutual pleasuring of each other can be satisfying and intimate at the same time for both of you. More intimate sex tips.
What The Girl Does In The 69 Position
When you are in the 69 position, you just need to give your man a blowjob as you normally would. But if you are interested in making it a great blowjob, then make sure to use some of these bj tips and oral sex techniques to spice up a blow job. Don't forget to also pay attention to his balls too. If you find that your mouth is starting to get sore or tired when giving him a blowjob, feel free to switch to giving him a handjob instead.
What The Guy Does In The 69 Position
Your guy's job is to perform cunnilingus (show him these tips to eat pussy) on you when he's in the 69 position. If he's not very good at it, then you might need to give him some pointers. You may find it awkward to approach it like you are his teacher. You'll find it easier just to be more vocal when he is hitting a good spot, try saying things like, "Right there!" or "That feels amazing!" when he is licking you in a pleasurable way. The added benefit here is that it paves the way for dirty talking too.
Your man can also use his fingers when you are 69ing with him.
Things To Consider When Performing The 69 Sex Position
A lot of students have tried the 69 with their man and have great things to say about it. Here is some of their best advice and tips that I have heard from them:
Related: If you want to give your man back-arching, toe-curling, screaming orgasms that will keep him sexually addicted to you, then you'll find them in my private and discreet newsletter. You'll also learn the 5 dangerous & "dumb" sex mistakes that turn him off and how to avoid them. Get it here.
The 69 is is perfect for during foreplay with your man.
You don't have only to lie on your side during the 69. If you like, you can lie on your back while your man is supporting himself above you on his hands and knees. Or he can lie on his back while you are above him.
When sucking your man's dick, you can try grabbing the base of it with one hand to prevent it from going too far into your throat.
If you want more intense stimulation from your man, get him to wrap his arms around your waist to pull you in on top of him.
If you don't like the idea of kissing your man right after performing the 69 on him, then make sure to keep some mints/gum close by to cover any tastes you don't want.
If you feel that you are about to climax, then take your man's penis out of your mouth. People often clench their jaws as they orgasm. This is why you do not want to orgasm when his cock is in your mouth!
If your man is usually quite quick to ejaculate, then it might be a good idea to let him eat you out for a while first, before you start giving him a blowjob. That way you both get a ton of enjoyment out of it and you are not left wanting.
Similar Positions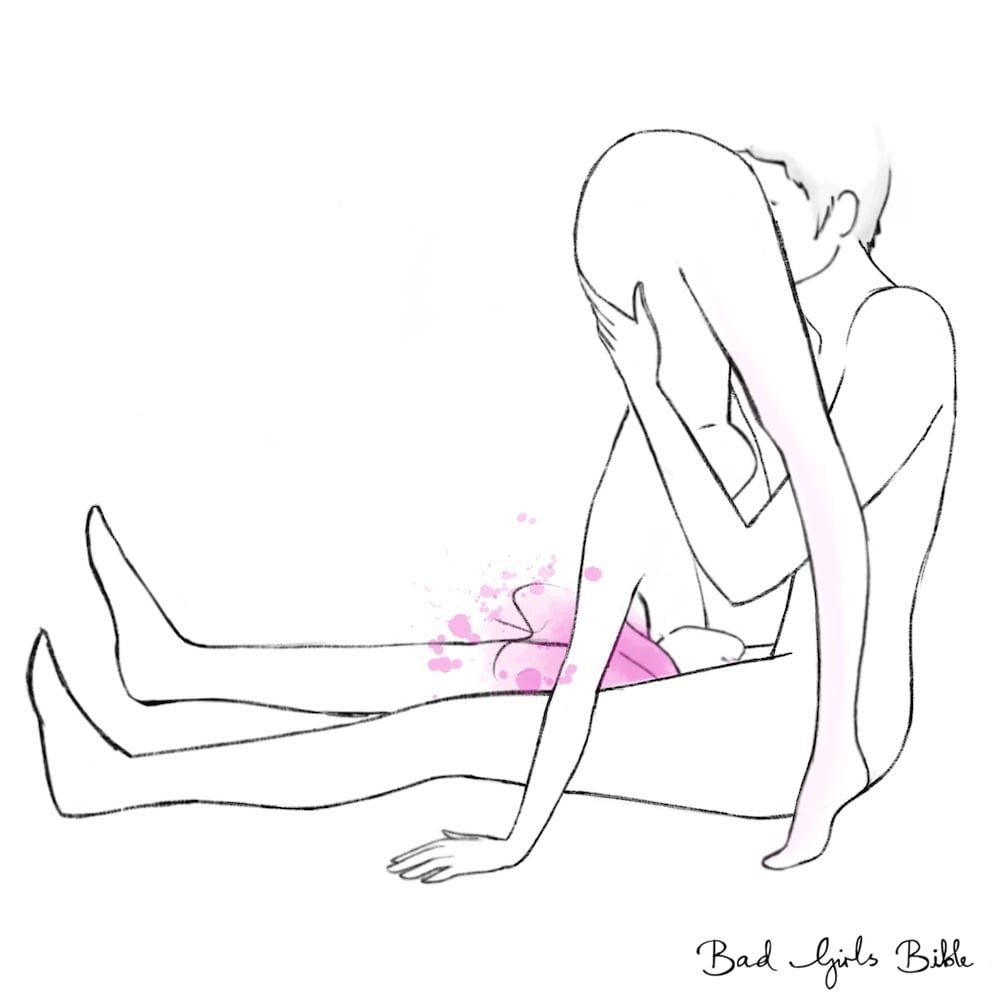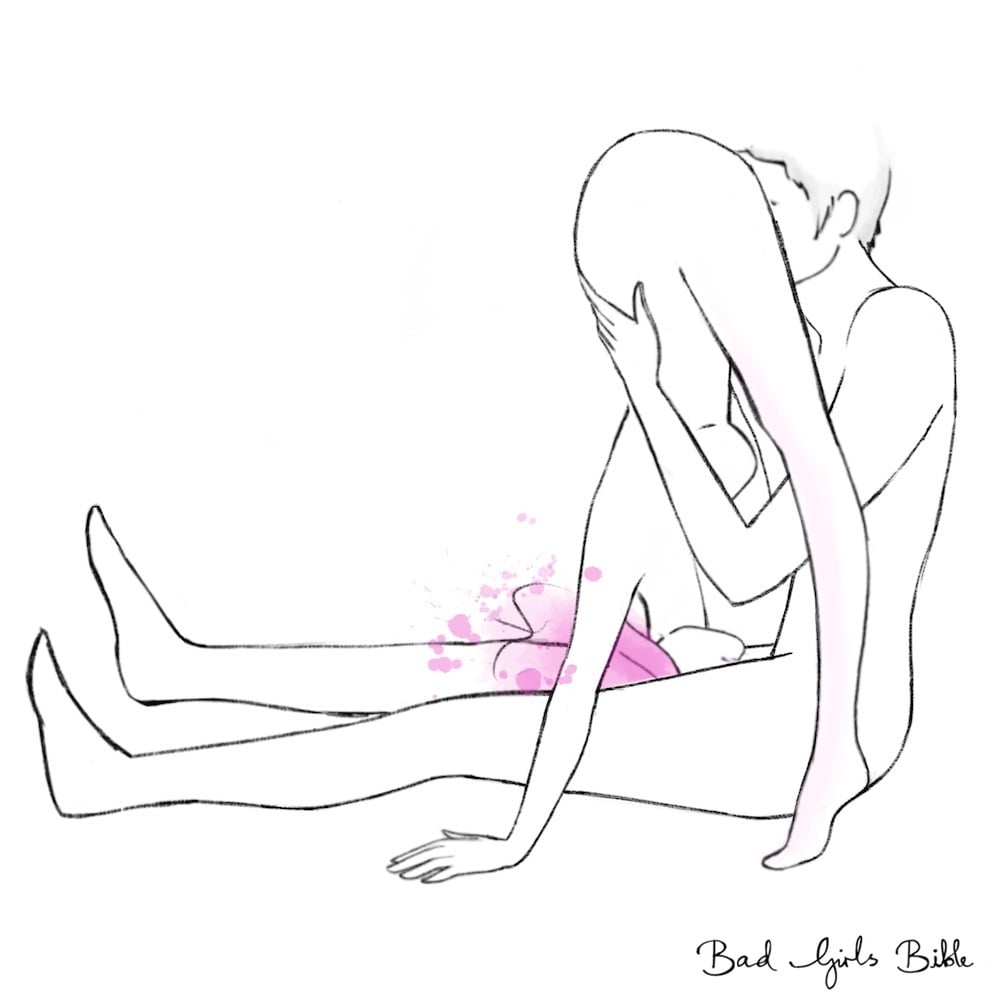 He sits down, while you remain standing but bent over in front of him.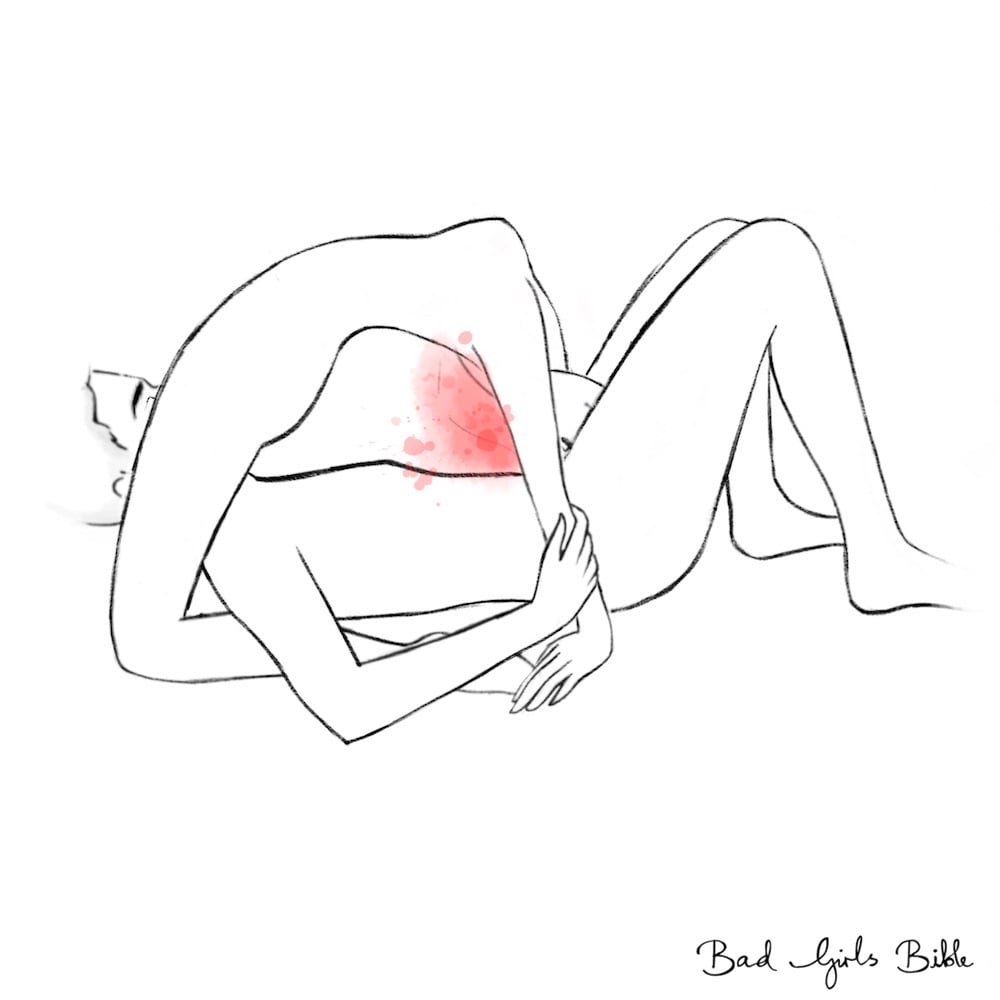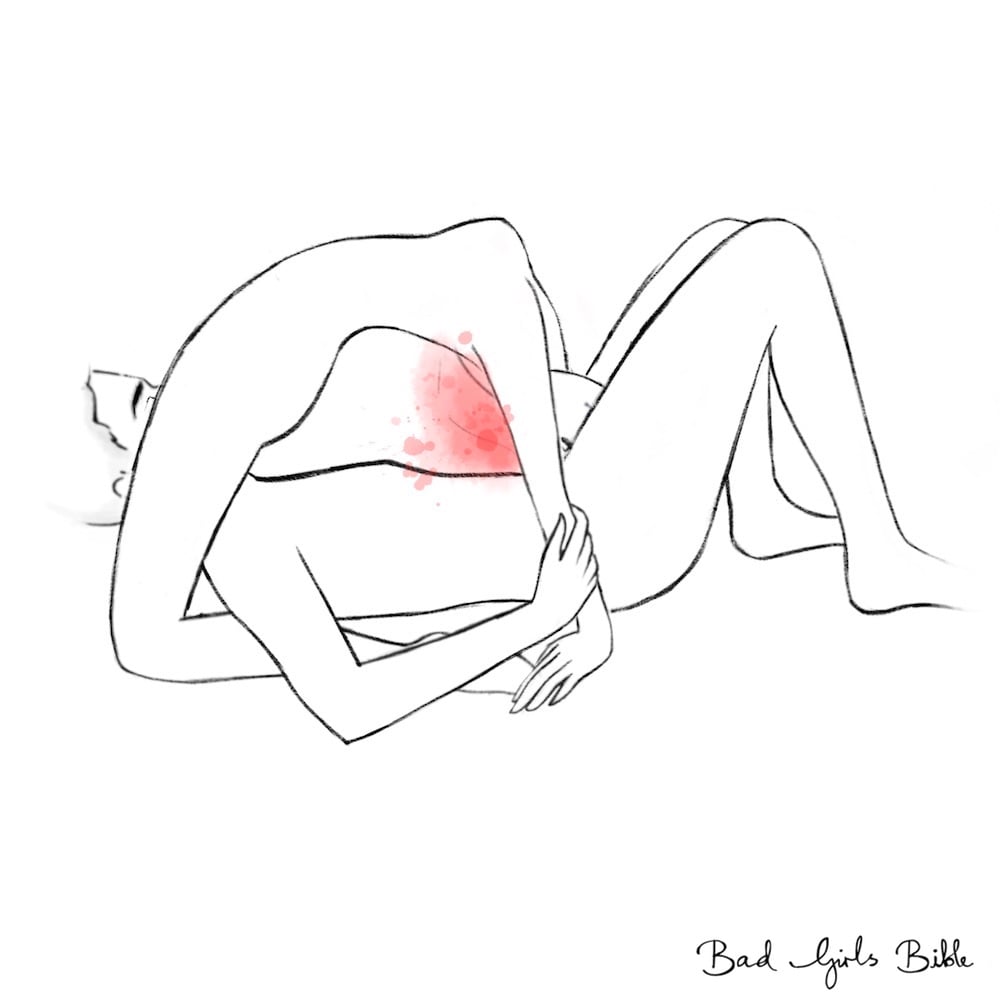 Try flipping over and arching your back over your man.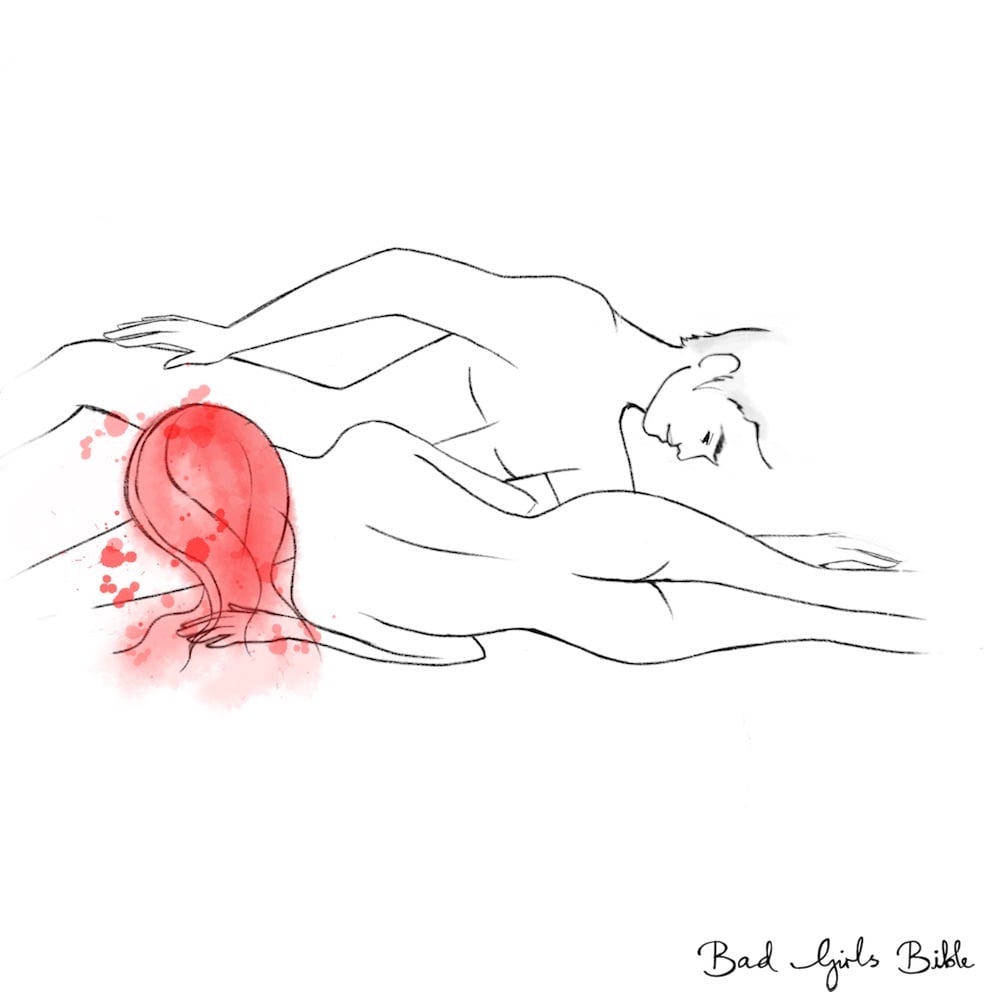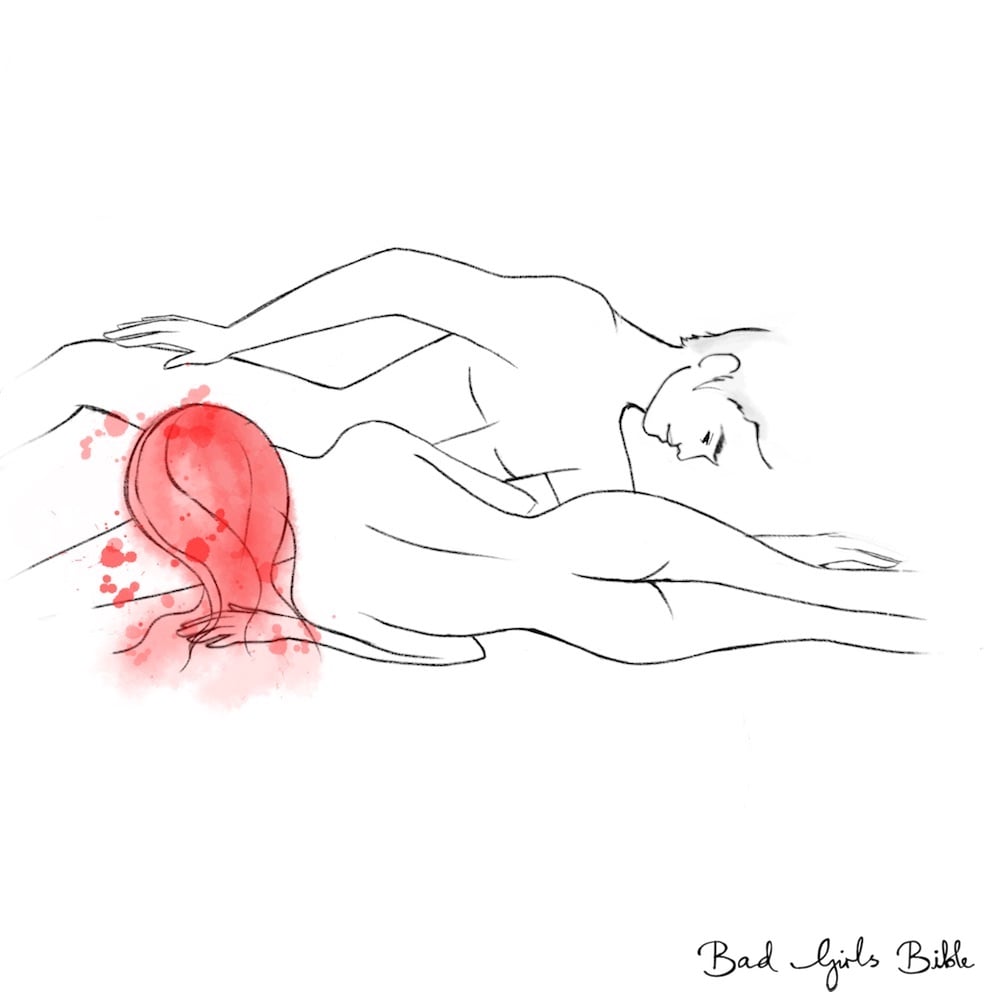 Like a sideways 69.
This position has inspired an entire list of similar oral sex positions.
Sean's Thoughts On The 69 Position
The vast majority of people (both men and women) enjoy performing the 69 position along with the rest of our 119 sex positions with illustrations. A nice little variation that I like to use is called 'The Race To 69'. It's basically just a simple sex game where you try to make your man orgasm before he makes you orgasm. The winner is the person who orgasms last. It's a little silly but it's great for spicing things up and keeping sex fun.
This is going to sound a little crazy, but...
I want to teach you some oral sex techniques I call "sexual heroin" because they will make any man completely and utterly addicted to you, doing anything just to be with you.
These secret oral sex techniques, that you can use on any man, will give him back-arching, body-shaking, screaming orgasms so powerful that he may pass out afterwards.
If you are in a relationship where the "spark" is no longer there and would like to experience more passion, fire, and intensity then you may want to check them out.
Some side effects include:
Having a man who constantly looks at you like he wants to rip your clothes off.
Other women becoming jealous of your relationship and how your man treats you.
A guy who makes excuses to his buddies and cancels on them so he can spend more time with you.
A man who can't keep his hands off you.
Click here to learn learn these techniques now.
You're also going to hear a story of how one woman used them to overcome a potential divorce and make her marriage stronger and more passionate than she ever thought possible.