The Golden Gate sex position is a 69 position so that both you and your man can perform oral sex on each other at the same time. It's a very difficult to perform position and not many students have reported it as that pleasurable, so it's more a novelty sex position than a serious one. You'll find plenty of satisfying position in our sex positions guide with illustrations.
To perform the Golden Gate position, your man needs to lie down on the bed on his back. He then needs to bend his knees and put his feet on the bed to keep himself balanced. You then need to get on your knees, directly over your man's mouth so that you have your back to his body. He can start licking you out and performing cunnilingus on you. You now need to lean backwards, just like you would in the Acrobat position.
Side note: If you are currently struggling to orgasm during sex or masturbation, then you may want to learn about the Easy Orgasm Solution. It will teach you how to have multiple vaginal and full body orgasms during sex and masturbation. It works even if you currently struggle to orgasm during sex or when masturbating. You can find out more here.
As you lean backwards, keep your knees on the bed and arch your back to bring your head down towards his crotch to start giving him a blowjob. Extend your arms and put your hands on the bed to keep yourself balanced.
If this all sounds very difficult, then you're right, it is. That's why I consider it more a novelty position than a serious sex position. But there are other ways to spice up your sex life that you might enjoy more.
What The Girl Does In The Golden Gate Position
All you need to do in the Golden Gate position is just stay in this awkward, arched position and give your man a blowjob while he performs cunnilingus on you. It can be quite difficult, but you also need to prevent yourself from taking your man too deeply to stop him from accidentally choking you.
What The Guy Does In The Golden Gate Position
Your man has very little to do in the Golden Gate position other than just eating you out. He may feel like thrusting into your mouth in this position, but he shouldn't. He should just remain still and let you do all the thrusting in case he chokes/hurts you by mistake.
Psst, is your man nervous about eating your pussy? Have him read our in-depth guide on how to eat pussy.
Related: If you want to give your man back-arching, toe-curling, screaming orgasms that will keep him sexually addicted to you, then you'll find them in my private and discreet newsletter. You'll also learn the 5 dangerous & "dumb" sex mistakes that turn him off and how to avoid them. Get it here.
To help keep you balanced, your man can wrap his arms around your legs. Other than that, though, he won't be doing a whole lot.
Things To Consider When Performing The Golden Gate Position
I have talked to a few students who have tried the Golden Gate with their man, but not many of them have actually done it for a length of time. Here is some of the feedback they gave me on it:
It's really difficult to perform. Just getting into position can be a lot of work for some.
You feel like your have very little control and that one wrong move could have your man's penis very far down your throat.
If you want to try every single move and position in the Bad Girls Bible, put the Golden Gate as one of your last. Most couples find that it's not worth the effort, even though it does look really exotic. If you like crazy sex positions, this post has tons!
Similar Positions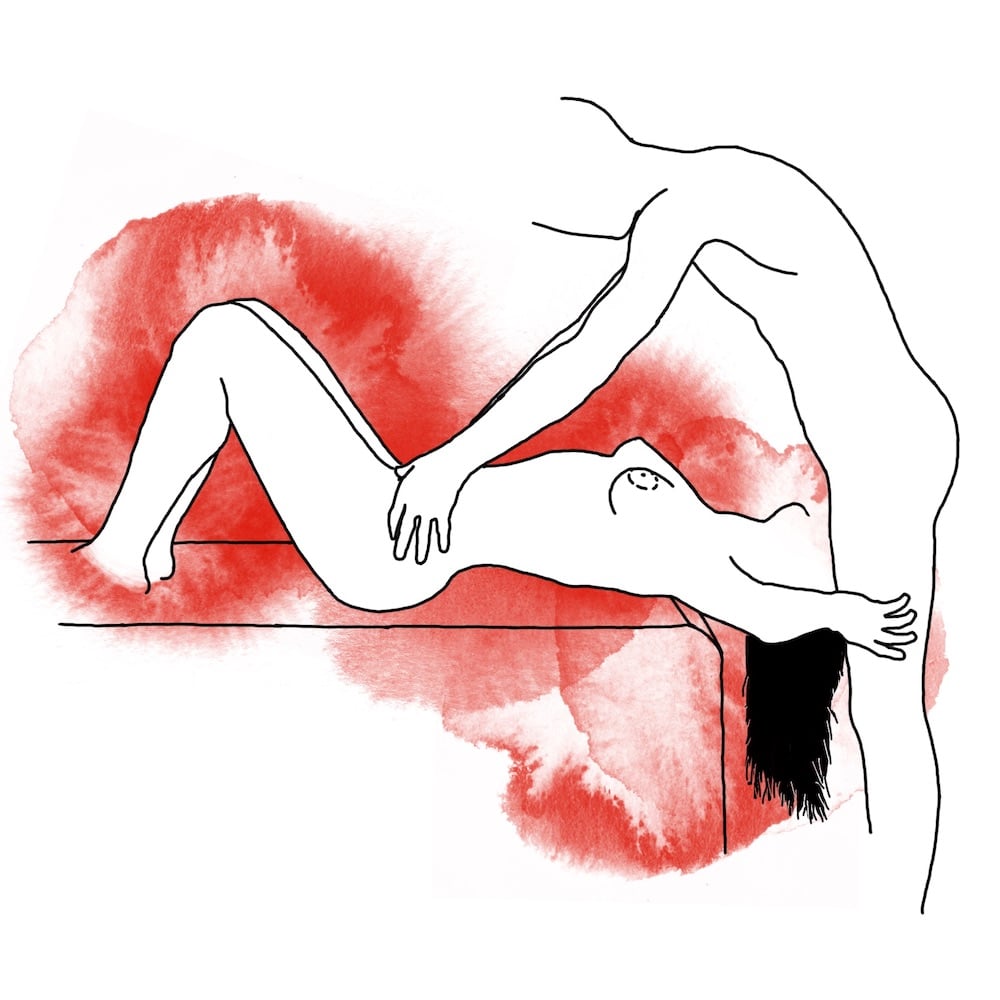 You can relax because you're on your back while blowing him.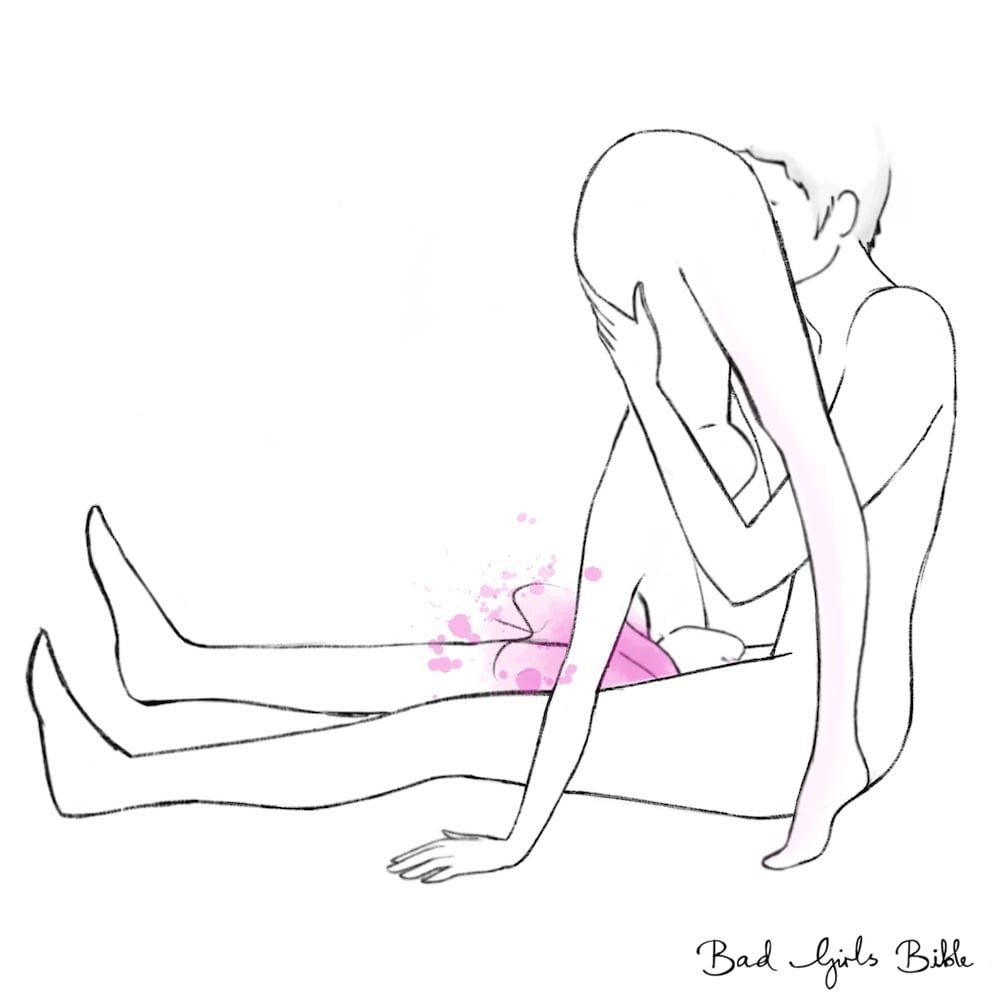 He sits up while you stand and bend at the waist to perform simultaneous oral.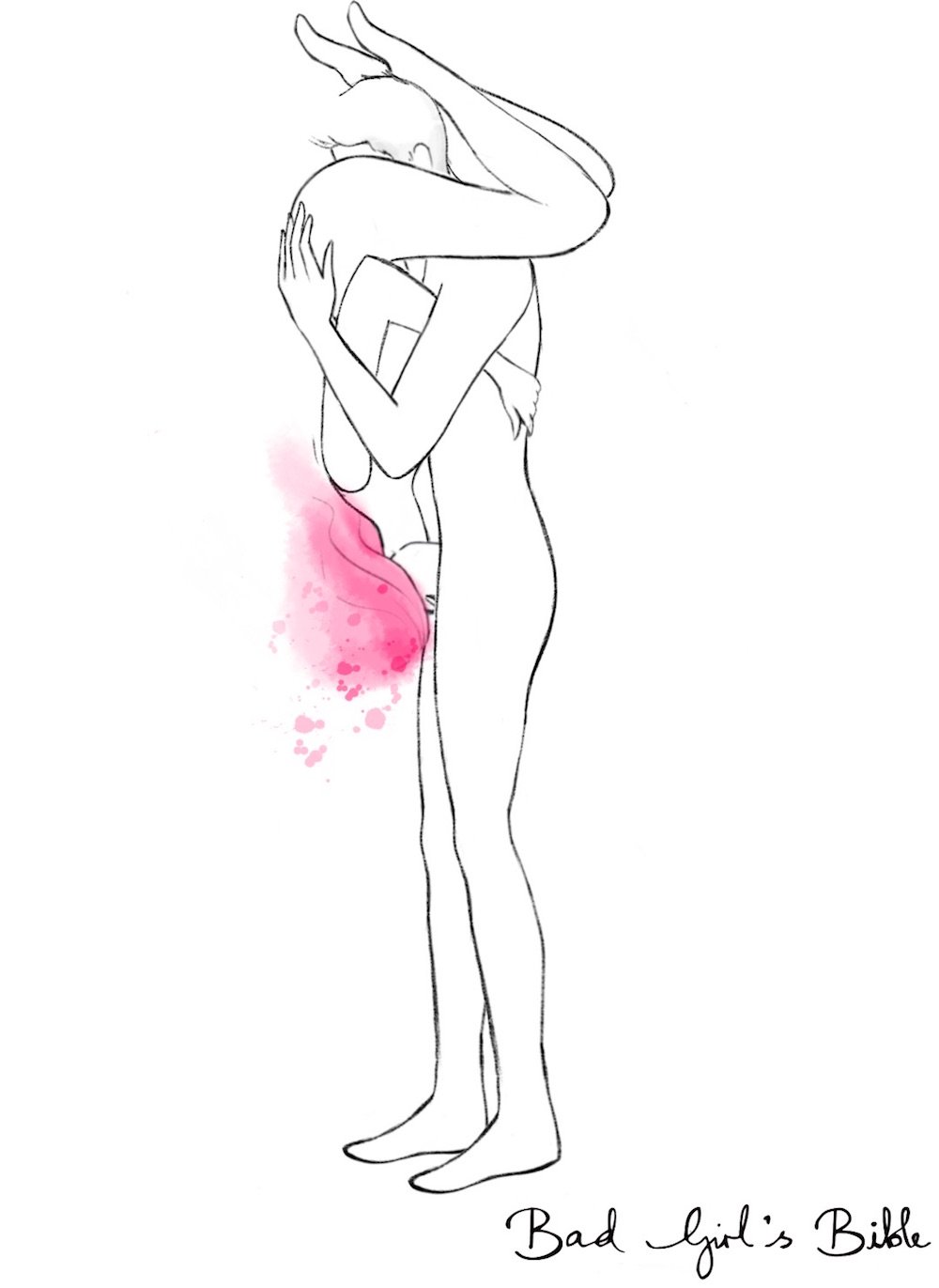 A much more challenging sex position that requires trust on your part and strength on his.
Check out more 69 sex positions.
Sean's Thoughts On The Golden Gate Sex Position
I don't like the Golden Gate sex position. It's too much work and for me, sex is supposed to be easy and fun. If you are interested in having great sex, then I advise you try one of the many other great sex positions you'll find in the Bad Girls Bible.
Orgasm Every Time. Easily. Here's How...
I want to tell you about my friend Karen.
Karen came to me one day. She was hysterical.
She told me that her marriage was falling apart because she and her husband didn't have satisfying sex.
Every time they were intimate, Karen was faking her orgasms. It turns out she couldn't orgasm during sex.
In fact...
She never had an orgasm in her entire life. Not one!
This left her feeling embarrassed and ashamed. And...
She completely hid this from her husband. Thankfully...
It turns out that there is a way for any woman to orgasm. Easily. And have multiple vaginal and full body orgasms during sex and masturbation.
It's called the Easy Orgasm Solution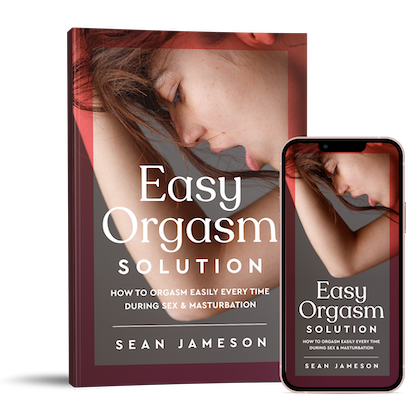 I shared it with Karen.
After she followed the simple process outlined in the course, she could barely come to terms with how...
Quickly and dramatically her sex life changed.
We met up a few months later and...
She would not stop talking about it,
"I thought I was one of those women who couldn't orgasm. I used to think I was 'broken' and 'unfixable.' This saved my sex life, and that saved my marriage."
Even if you currently struggle to orgasm during sex or when masturbating, the Easy Orgasm Solution process will also work for you.
And best of all, you don't need to do anything weird or uncomfortable to start having the best orgasms and sex of your life.