This discreet newsletter will teach you how to eat pussy like a god and make her squirt. Click here to get it.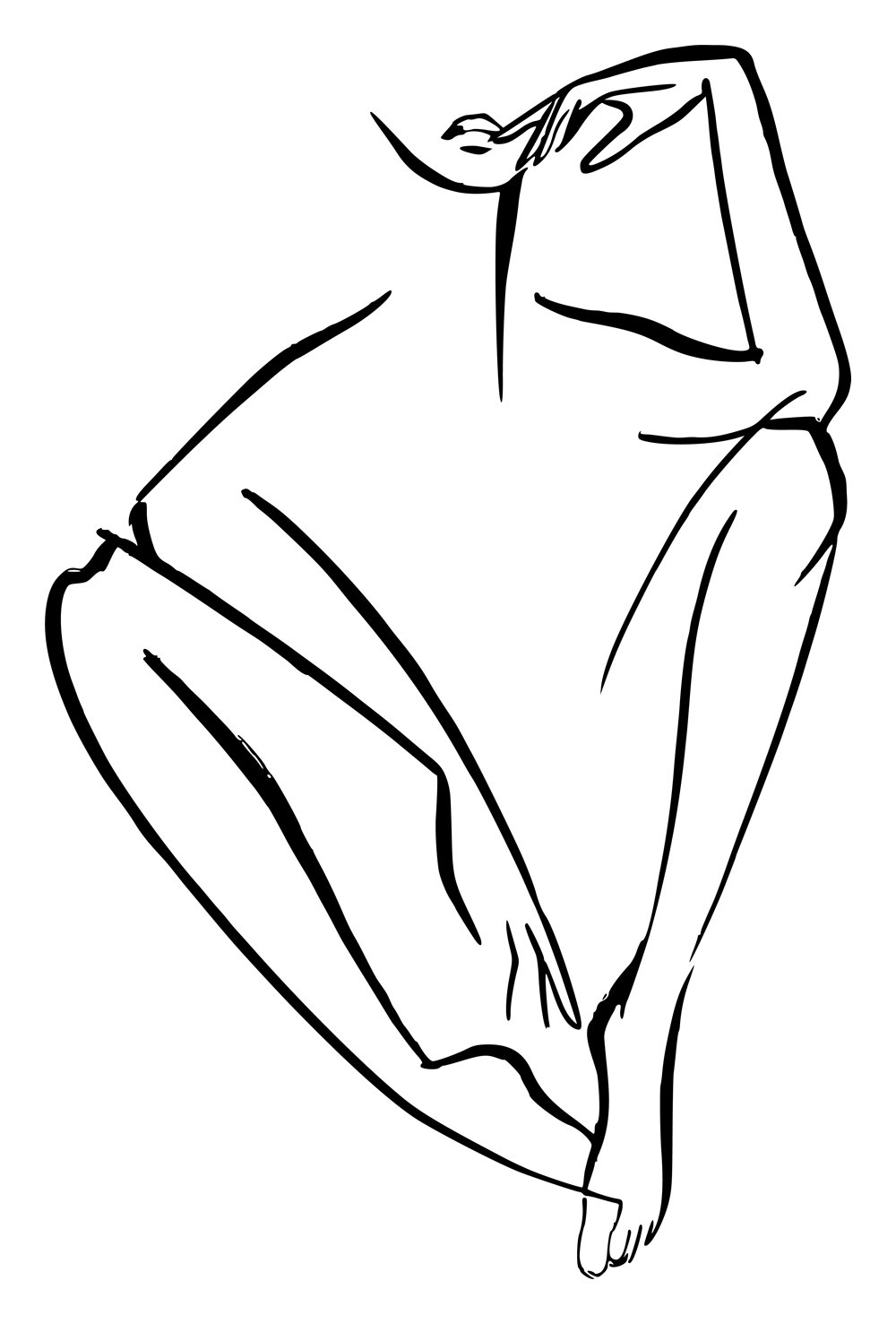 Making your girl horny is surprisingly easy, and while there are many different techniques you can use (all detailed below), there are just three main areas you should focus on if you want her to literally rip your clothes off. These are…
Making her feel deeply desired and sexy. This is like flipping a switch that makes her weak for you.
Building intense amounts of sexual tension. I don't think I need to explain why, but I will explain HOW to build incredible amounts of sexual tension.
Her Kryptonite aka focusing on specific foreplay techniques that work for her (but may not work on other women).
I'm going to get to the techniques below, but before I do, I want to touch on something that I mentioned in the previous step, Step 1 – Turning Her On By Removing The Brakes To Her Sex Drive. If you decide to skip this part, then you're going to struggle to give your woman the most powerful orgasms of her life.
Throughout Step 1, I talked at length about removing the "Brakes" to your woman's ability to get turned on. In other words, if you can remove "Brakes" like stress, anxiety, feelings of being taken for granted, guilt, shame, drugs that affect her sexuality and other health issues, then it's going to be much easier for her to get horny.
Understanding this one thing is more important than making your penis bigger, by the way.
This may sound crazy-obvious, but many men ignore these "Brakes" and are confused as to why their stressed-out partner who is trying to take care of 2 small kids, while holding down a full-time job is not as keen for sex as she used to be.
But you are smarter than this and have read Step 1…
Now that you have the tools for removing the "Brakes" to your partner's sexuality from Step 1, you need to put your foot down on the "Accelerators," which I will be covering on this page. These are the things that will ramp up her sexual appetite to a state that may surprise you.
As I've already explained, women and men get horny and aroused differently. While men may see something, hear something or even think of something and be ready to jump straight to sex, women are different. They often need to "feel" a certain way before they want to get intimate with you…And, that's exactly what I'm going to teach you in this Step
If you want to learn how to make your girl squirt like a pornstar and give her girl back-arching, toe-curling, screaming (multiple) orgasms to keep her sexually addicted you, then you can learn them in my private and discreet newsletter for men. It's kind of crazy. Get it here.
By far the best way to do this is to…

1. Make Her Feel Desired And Sexy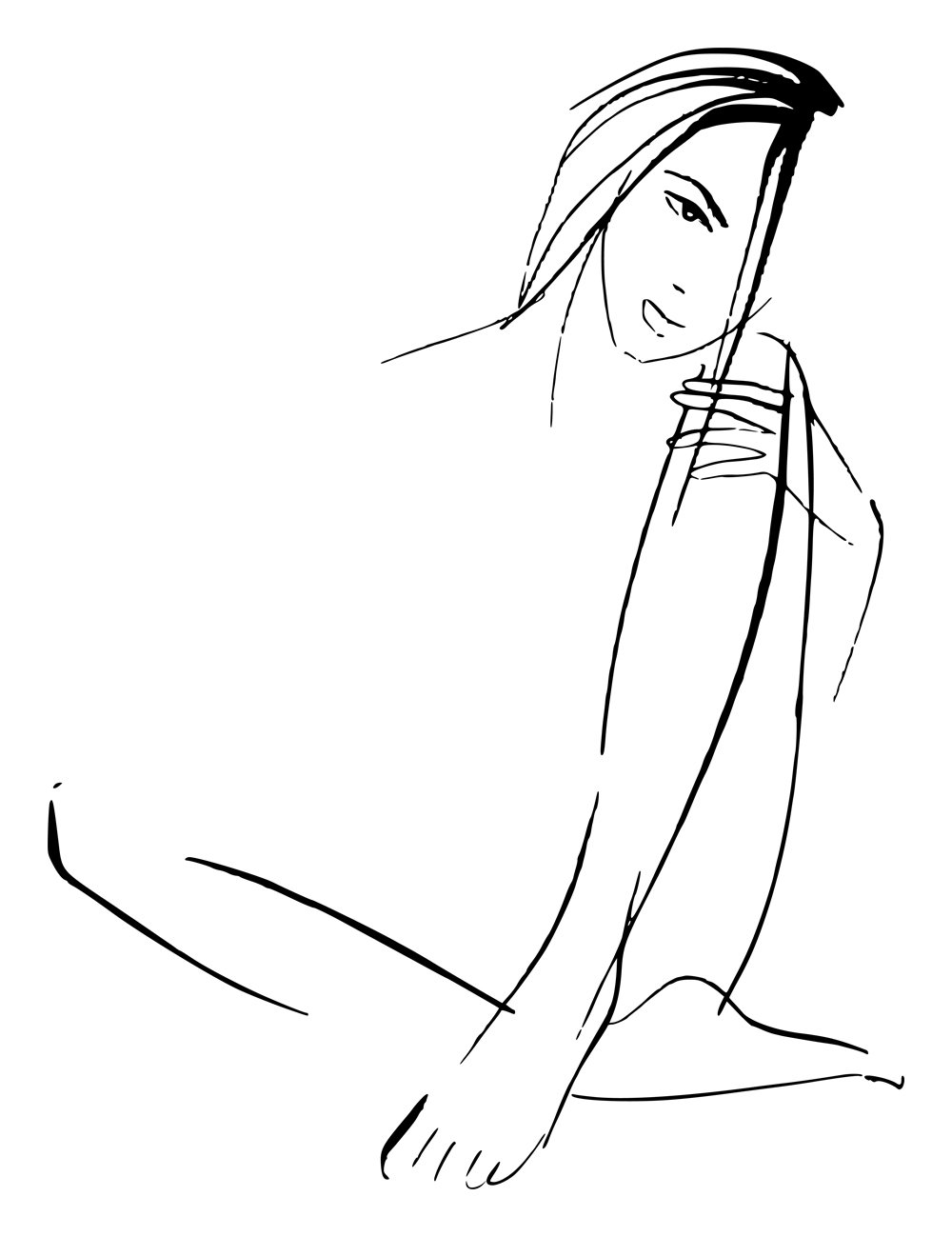 The single most powerful way to make your girl horny is to make her feel deeply desired by you. As a guy, the feeling of being desired (may or) may not mean a whole lot to you, but for women, it's like casting a spell on them, it can be completely intoxicating and overwhelming for them.
Of course, there are a few caveats to making her feel desired, and I'll explain them in just a bit.
The main takeaway is that if you do this correctly, you won't need to use any other techniques to make her horny.
So how do you make her feel deeply desired?
Flatter Her
Flattering your partner can be a double-edged sword.
If you are not genuine or honest in your flattery, then it will show as insincere…and backfire completely.
But…
If you are sincere, then flattery can be powerfully effective and show her your desire and attraction for her.
So how can you effectively flatter her?
The easy way is to just compliment her on SOMETHING THAT'S IMPORTANT TO HER.
So…
If you can tell she's put a lot of effort into her outfit, let her know how good it looks.
If she's embarked on a new fitness regime, let her know how much you like the results.
If she has worked hard to earn a promotion or professional qualification, make sure to let her know how you find her hard work sexy.
If she has helped your kid prepare for an exam and he/she got an A, then tell her what a great parent she is.
An even more effective way to flatter her is to do it in front of her friends.
Try sending her flowers or a small gift to where she works. This can work great for her birthday, your anniversary or Valentine's day, but it can be even more effective if it's because you've been thinking about her and nothing else. Her friends will be curious about where the gift came from, making it natural for her to tell them.
The next time you are chatting in a group of her friends, casually compliment her on something you really appreciate about her ("This girl is the worst, she's always trying to make me eat healthy," or "I'm pretty sure that if it weren't for her wanting the best for me, I would probably be living under a bridge somewhere").
Of course, if your girlfriend is not a fan of public displays of affection, then hold off on making grand gestures in front of her friends and instead focus on smaller more meaningful gestures tin front of her individual friends, like asking them what her favorite restaurant is, how come she is so much fun, what kinds of gifts she likes, etc.
Additionally, make sure you don't overdo it with complimenting and flattering her. If you overdo it, then your compliments will lose their power.
Genuine Appreciation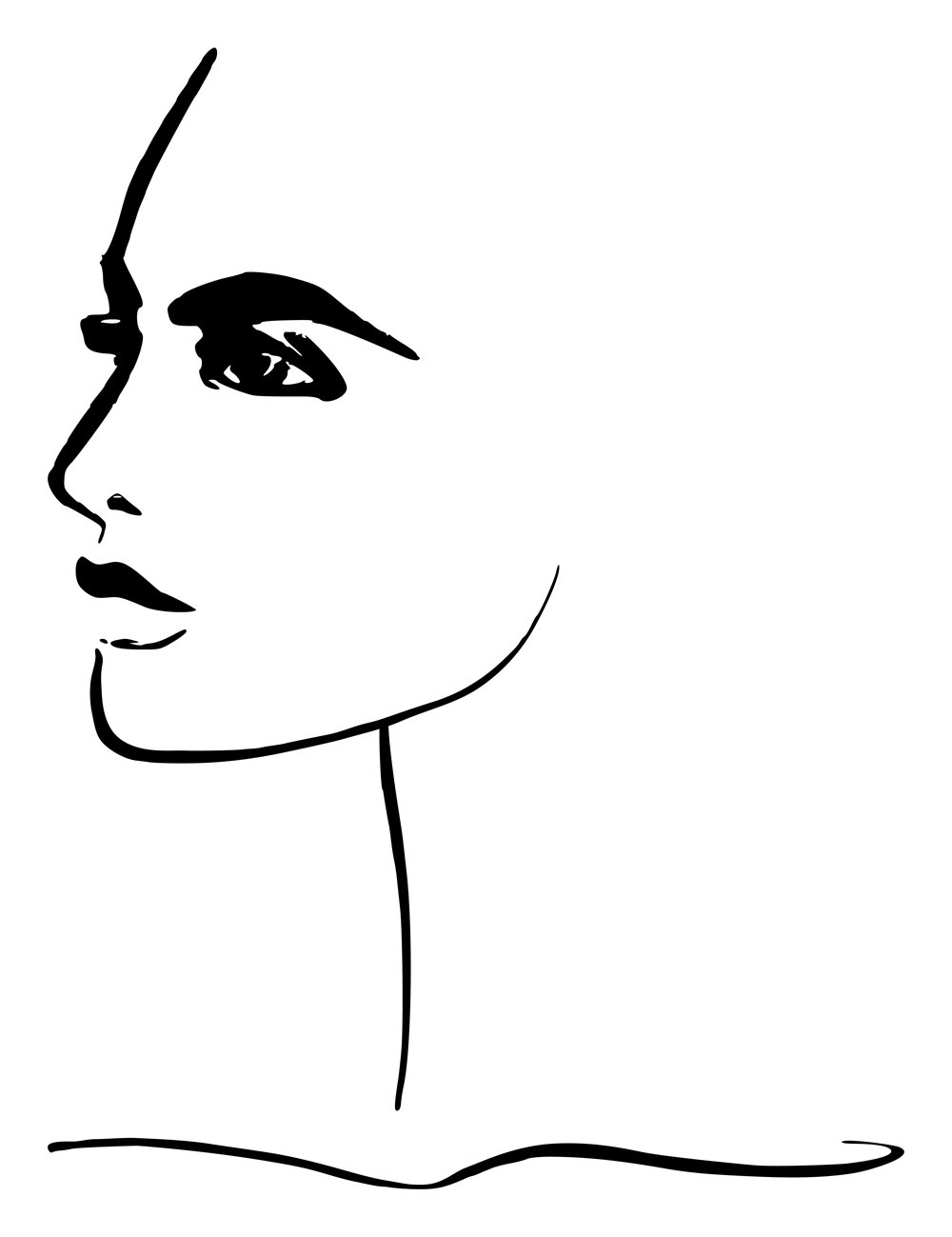 Similar to flattering your partner is showing her genuine appreciation for the things she does for you, even if these things are quite small.
So if she does your laundry without you asking or makes you breakfast when you're in a rush or helps you to perfect your resume, make sure you show her how much you appreciate it. Even sending a text later in the day can be enough to show your appreciation, although repaying the favor is even better.
Be Thoughtful
Being thoughtful is a subtle but fantastic way to help make your girl horny. This strategy can work both as an Accelerator, making her horny, but also as something that helps to remove the "Brakes" that I talk about in Step 1.
Being thoughtful basically comes down to making her life easier. Here are a few examples
Cleaning the house for her when she's particularly stressed.
Taking care of her weekly chores so that you have more free time together.
Cooking and washing up for her.
Putting the kids to bed, while she unwinds with a glass of wine.
Etc.
At it's most fundamental level, being thoughtful is the equivalent of saying "You mean a heck-of-a-lot to me" without directly saying it with words.
The "Princess Principle" aka Make Her Feel Special
There's this cliche about women, that's somewhat true…despite also being somewhat antiquated. It's that she wants to become a princess…we've all heard it.
What's interesting is the reason so many girls like this princess cliche, it isn't so she can spend the rest of her days shaking hands with strangers at public events. The reason is that it would make her feel special compared to other girls.
If you deploy the "Princess Principle" and do things that make your girl feel special, then she's going to naturally become more aroused and attracted to you.
Thankfully, making her feel special doesn't require to buying her a palace. In fact, much smaller gestures are usually more effective than big, grand gestures.
Here are a few ways to deploy the Princess Principle and make her feel special:
Bringing her a little present on a Friday night, like her favorite ice cream or wine.
Surprising her with flowers.
Sending her a text that you were thinking about her while you are at work.
Telling her that you were thinking about her during the day/week you were away.
Organizing a surprise weekend away together.
Bringing her to that restaurant that she always wanted to go to.
Getting a table at a club for both of you and her friends.
When you can make her feel special, not only does it separate you from other guys in her life, but it works on a very deep level to make her horny for you.
Work On You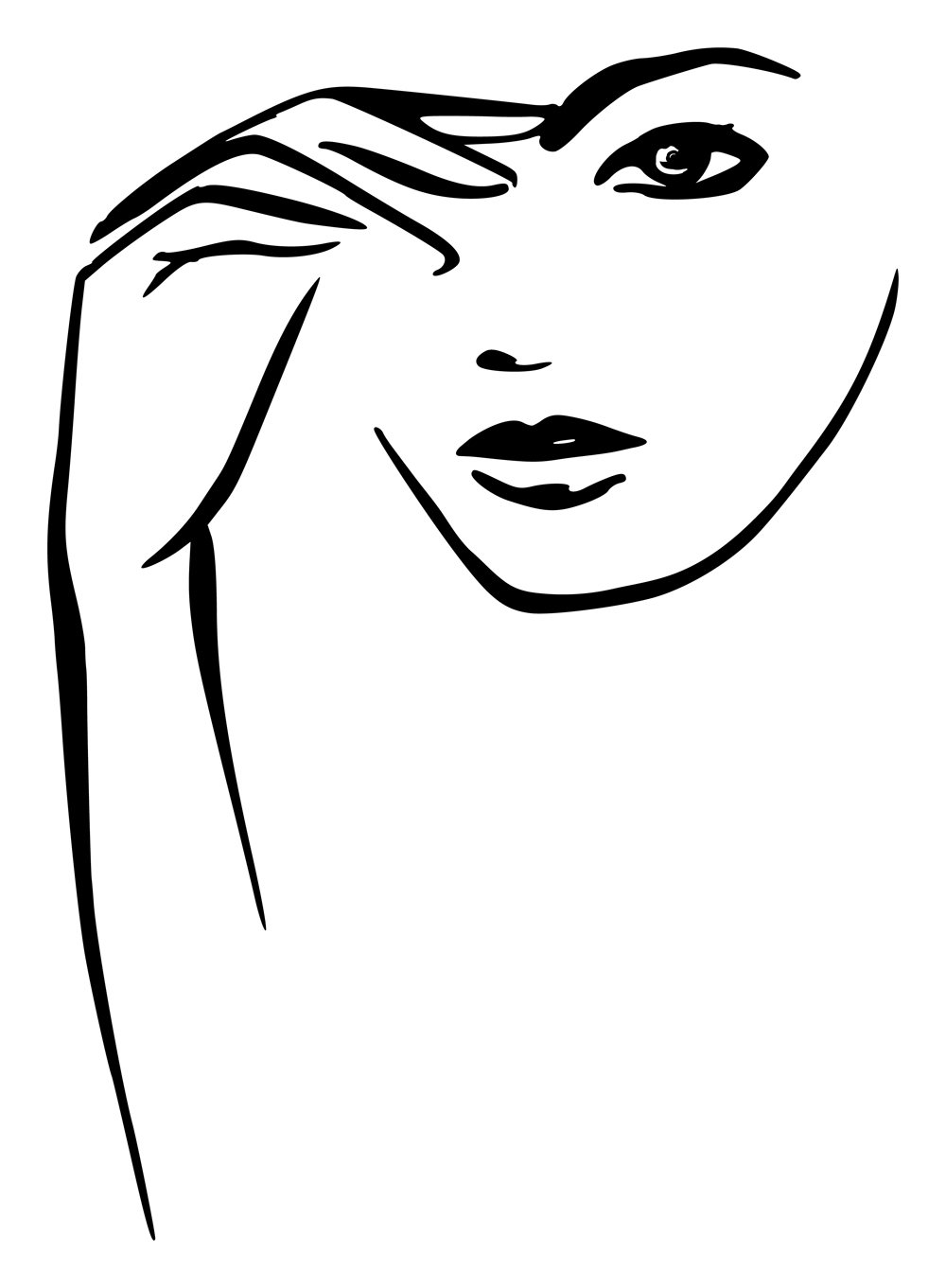 Doing all these things to make your partner feel good is obviously going to make her aroused for you. But, if you are a slob, overweight, have terrible body odor and dress like a hobo, then you're going to struggle to ever get her horny for you.
So you need to think of what you can do to work on yourself in a way that she will also appreciate. Now, it's not about having 5% body fat, wearing Armani suits or Rolex watches, having a flowing mane of hair or smelling like roses.
It's really about being someone your girl is proud to show off to her friends. So having a baseline level of fitness, wearing clean, well-fitting clothes and taking care of your hygiene should be your goal. Of course, you can go further than this, but if you do, you'll notice that you get diminishing returns for all that extra effort.
The one thing I will add to this is that your partner may have a preference for certain things, that really amp her up sexually. It could be when you:
Wear a suit.
Have a six-pack.
Wear a certain cologne.
Style your hair a certain way.
Have a beard/facial hair.
The key is to subtly find out what it is and then incorporate it into your life. Making a big deal about how you are working out or losing weight or growing a beard isn't particularly sexy to women. Going about it as if it's no big deal is far sexier.
Working on yourself physically is one aspect, but there are other parts like working on your career, relationships, planning for the future, etc. Working on all these things to improve yourself and your relationship are things that your partner will naturally find sexy but are often long-term projects. As this guide is focused on the short and medium term, things that will work tonight, this week and this month, I'm not going to cover them further.
So you can see that making your partner feel desired by flattering her, complimenting her, showing her how much you appreciate her (in a genuine way), being thoughtful, working on yourself and making her feel special by using the Princess Principle is a great way to get her engine going…
But…
There is one major problem with all of this.
If you do NOT also show her how much you physically desire her, then she is only going to see you as a friend and companion…not a lover.
Let's learn how to show your physical desire for her…
Touch
If you never touch your partner in a way that shows your desire, then she may forget that you want her. So, you need to touch her, but how do you do it in a way that's romantic, instead of as merely a friend or companion?
Basically, you want to focus on the type of touch that shows your intent and attraction for her. Here are some ideas to get you started.
When you are out in public, put your hand on her lower back to guide her, like when you're getting off an escalator or walking down the street.
Don't be afraid to put your arm around her shoulders when you are sitting beside each other.
When you're sitting together on a sofa watching TV, rest your hand on the inside of her leg.
Another option when sitting together on the sofa is to pull her close to you so that she can rest her head on your lap.
Playfully spank her when you're joking around.
Hug her from behind when she's standing in front of you in the kitchen, anywhere around the house or even out in public.
Grab her waist and pull her towards you, then playfully push her away.
As you get used to touching her to show her your intent and attraction, you will naturally find yourself doing it in a whole host of other ways too.
While it's important to touch her in a way that lets her know you want her, you'll struggle to make her horny if you only touch her when you want sex. This makes her feel like an object, and not like someone who is loved or desired. Of course, this doesn't apply if you're dealing with a casual partner.
Related: 12 Pitfalls of Casual Sex + Why You Should Do It Anyway
Make Eye Contact
Making eye contact with your partner is key to showing her your desire for her.
Now, everyone wants to know how to make eye contact the right way. What's too much, what's too little, what's weird, what's sexy, when should I look away, etc.?
There is really only one thing to remember, and that is to make it comfortable for both of you. That's it. So, you should make eye contact with her as long as it is comfortable for both of you.
If you're not particularly comfortable making eye contact, try to do it from time to time, and focus on the other things on this page that will make her horny. However, if you find it easy and comfortable, then do it as much as you like AS LONG AS SHE'S COMFORTABLE WITH IT. If you can tell she's getting uncomfortable, then reel it in and do it less.
But if you can both comfortably stare into each other's eyes for hours, then do it.
That's the key to eye contact.
So…
Making your girl feel desired is a crazy powerful way to make her feel horny for you.
However, there is another level of horniness you can make her feel.
2. Sexual Tension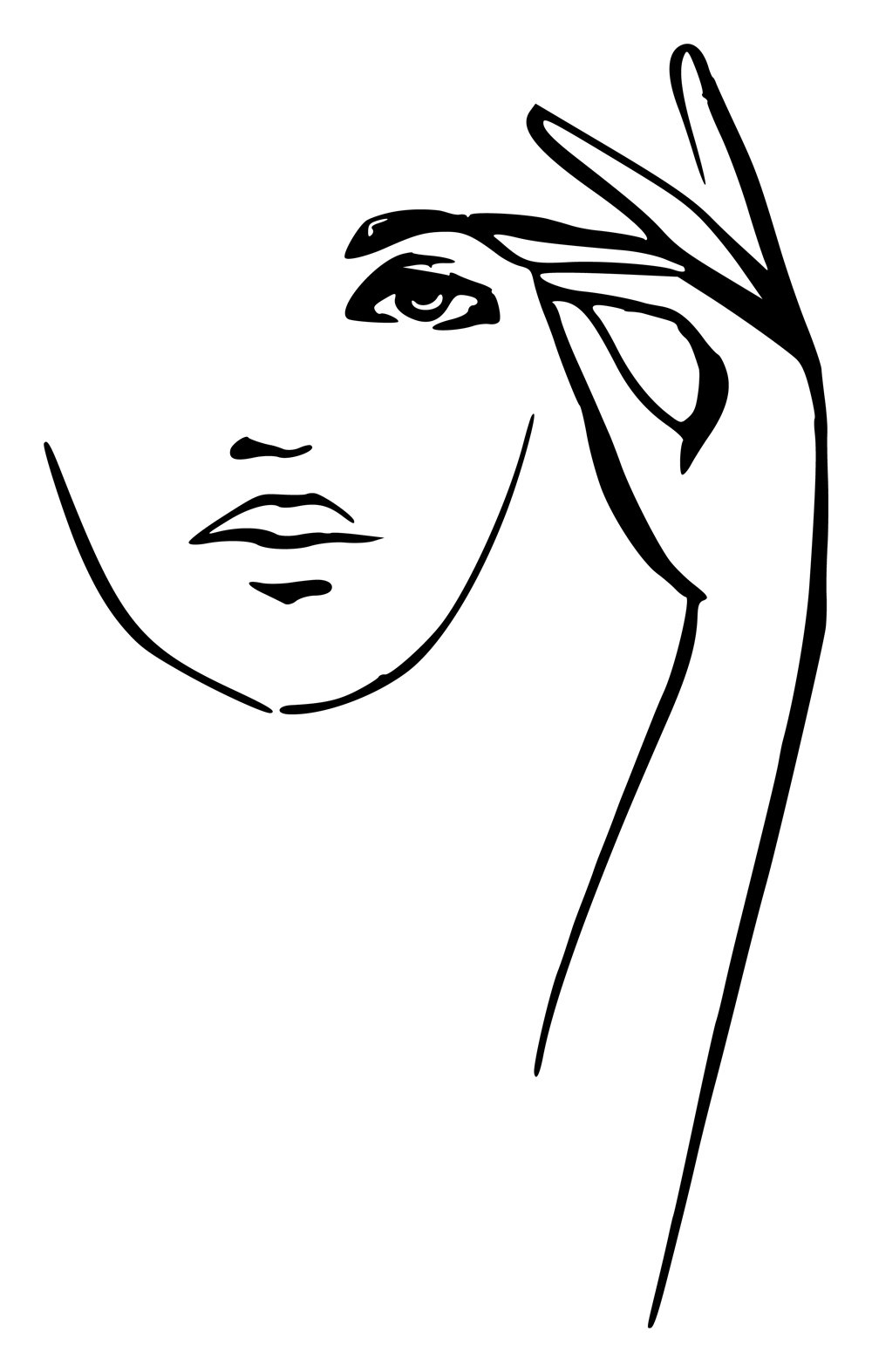 In fact, building sexual tension the right way is like steroids for a girl's sex drive and horniness. You may even be surprised at the things she does in bed if you build enough sexual tension with her.
And don't worry, I'm going to show you how 😉
First of all, what is sexual tension exactly?
It's that deep feeling of wanting rip each other's clothes off, but for some reason, you can't.
Maybe you're both working together and have been flirting for last few months, but due to work policies, you can't be with each other without the risk of getting fired.
Perhaps you're a student, and you notice your attractive teacher paying you more attention than she does to everyone else. You start to notice her looking at you even when you're not talking to her. You can tell she wants you, and you want her, but you're terrified of the consequences, so you do nothing, despite constantly thinking about her.
Or it could be that you went to the company party, had a bit to drink, but have to socialize a bit more before you can go home and have sex.
I think you get the point.
Now it's time to learn how to build it…
Teasing
Teasing your girl in a FUN way is a killer technique to building sexual tension and making her horny. The easiest way to do this is by treating her like your submissive brat. Here are a few examples of what you can say to her to tease her:
When she compliments you on something, ask her, "Are all people from California this forward?" Feel free to change this to whatever state/country she is from.
When she makes small mistakes like ordering the wrong drink for you, "I don't usually tolerate this kind of behavior, but on account of your cuteness, you get a pass…this time."
When she says something controversial, "My mom warned me about girls like you."
When you can tell she has put a lot of effort into her outfit/appearance before a party, "You really shouldn't dress like that, now I'm going to be distracted all night long, you're the worst."
If you say any of these examples with a serious expression on your face and an angry voice tone, then it's going to come off really bad. The key is saying it with a cheeky smile and playful tone.
Innuendo
Innuendo can also be effective for building sexual tension with your girl, but ONLY if you are very subtle about it. If you a big lumbering oaf with your innuendo, you'll turn her off faster than a light bulb.
Innuendo is also one of those things that some girls love while others hate it. So if your girl thinks you are being ridiculous and doesn't respond to your innuendo, then just drop it and focus on the other techniques to make her horny.
Build Anticipation
Building anticipation is a cornerstone to creating sexual tension. Anticipation happens naturally at the start of any relationship, when you don't know each other yet or what the next date will be like and you are wondering what the sex will be like.
Psst, this anticipation can feel more like anxiety for some people. If this is you, check out this advice for getting rid of sexual anxiety.
As your relationship progresses, the sense of anticipation will naturally dissipate as you get to know everything about each other and your preferences. This lack of anticipation can actually be great for making your relationship more routine, but it's a disaster if you want to build sexual tension.
In order to build sexual tension with her, you're going to need to recover this feeling of anticipation. There are lots of ways to do this.
Texting – Try texting your girl a few hours before you see her, hinting at what you plan to do with her when you do see her. It could be anything from kissing her to sex to cooking for her. This method was one of the most popular when women told me what works to get them horny.
Tell her – The next time you are somewhere public or even at a party, tell her what you would do to her if other people weren't there, "If it weren't for all these people, I would rip your clothes off right now."
Leave a note where she'll find it – If you are not going to see your girl for a few days, try leaving a note for her in a place where she'll find it, telling her of your plans when you are together again. You can leave it on her pillow or on the steering wheel of her car or anywhere you know she'll see it.
Whisper something filthy in her ear as you are leaving in the morning – When you are saying goodbye to her, softly mention something suggestive to her like, "I can't wait to see you tonight" or "I'm going to be thinking about you all day long"
What works to build anticipation for you and your girl will depend mostly on your relationship. There is no copy & paste, magic pill solution. If texting your girl something as simple as, "I've put fresh sheets on our bed" builds anticipation, then go for it. If being more direct and explicit works, then take that route.
Get more ideas for building sexual tension.
We've covered the two main tools to make your girl horny as hell by making her feel deeply desired and building sexual tension…There is one last tool that you should also use.

3. Her Kryptonite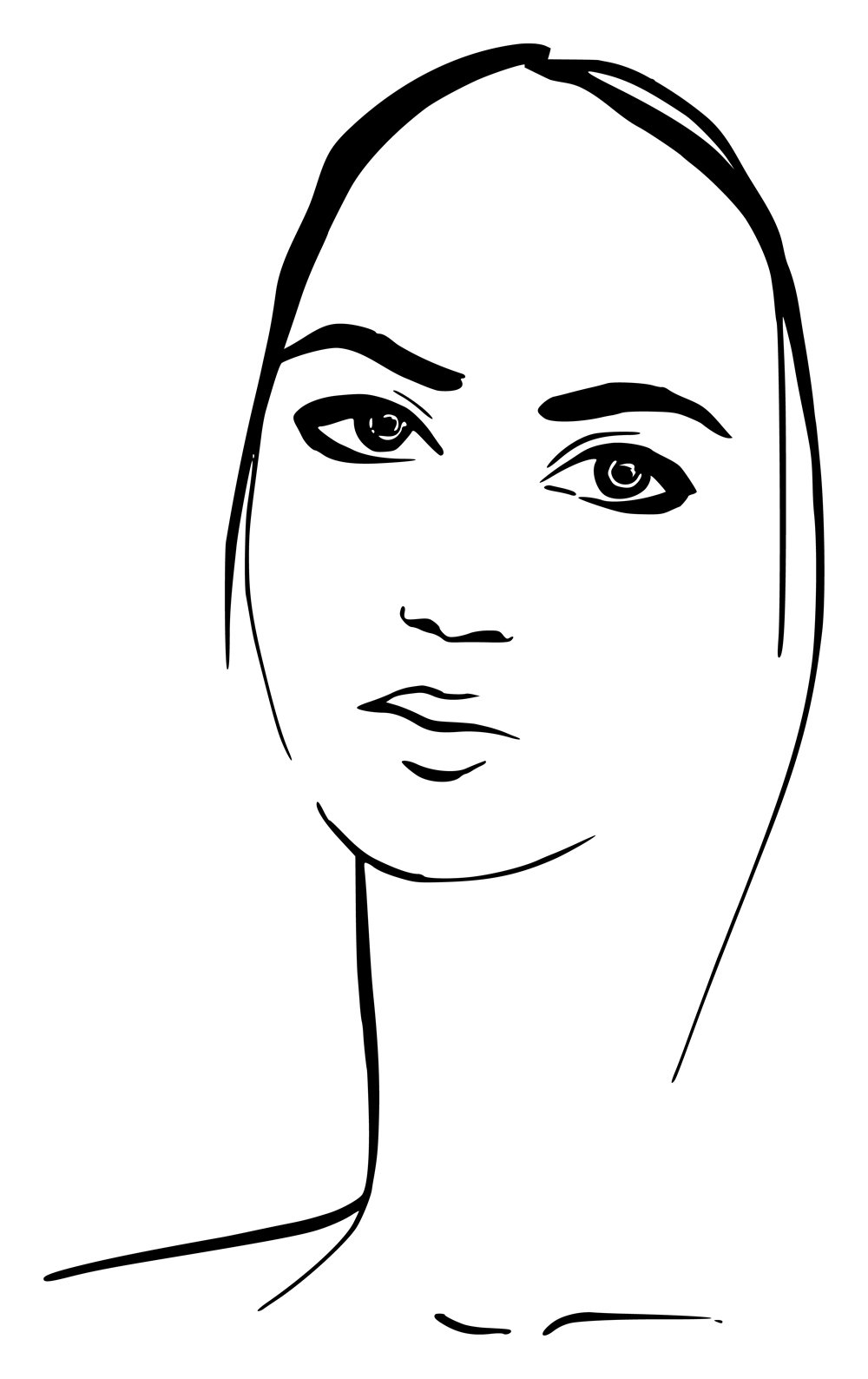 aka focusing on specific foreplay techniques that work on her
Every woman has a certain something that drives them wild with lust and desire. I call it her Kryptonite. It could be literally anything, from something cliche to something even a bit bizarre. It's also often something she may be embarrassed about.
As I mentioned before, it could be something like
Wearing a suit.
Having a six-pack.
Wearing a certain cologne.
Styling your hair a certain way.
Having a beard/facial hair.
But there are so many other things that can help to make your woman horny.
Below a list of examples. Just keep in mind that it could be something completely different to anything on this list for your girl.
A guy with piercings and/or tattoos.
A guy with a slight belly.
A guy with long hair.
A guy with lots of body hair or none at all.
A glass of wine or a joint if she smokes weed.
Hearing a certain accent.
A guy who is good with kids.
Reading erotica or watching porn.
When you wear tight pants F(or shirt).
Dancing with you.
Being somewhere new like a fancy hotel room or on a secluded beach.
Seeing you get a little jealous and protective of her when she talks to other guys
A guy who talks about his passion. I'm talking about a genuine passion here, not one you chose in an effort to make her horny
When you organize the entire evening for her.
Candles and/or incense.
Certain songs.
Being kissed a certain way.
Receiving a massage from you – tips here.
When you're a little aggressive and dominant in bed.
Watching a horror movie with you.
Watching a movie with sensual or sexual content.
Masturbating.
A video or recording of you masturbating.
This list could be endless. The important thing is finding out what your girl's Kryptonite is and then keeping this in mind when you want to turn her on. Of course, getting tattoos/piercings/putting on weight just to make her horny would be ridiculous, so you should focus on the things that you want to do THAT ALSO MAKE HER HORNY.
You don't have to go into this blindly. We asked women what makes them horny, and boy did they deliver! Check out their answers in this post about what can make women horny.
I have a few notes and caveats that I want to give you on the above advice…
Novelty
From reading this step, you may have already made a quick mental list of the things that you know will make your girl horny. Great!
There is one issue with this.
If you constantly use the same 3-4 techniques to make her horny, they will lose their effectiveness, and you may start having difficulty making her horny for you. So try to avoid only focusing on female ejaculation like so many guys do.
We all crave novelty (in fact, it's the third most common sexual fantasy in America according to sex researcher Justin Lehmiller [1 p 11]) and your girl is no different, so make sure to keep trying new things with her to keep it fresh. This could mean having sex at a different time than usual (helpful if you usually have sex before bed), in a new location, or trying a new toy or position.
Check out this list of 119 sex positions.
Guidelines, Not Immutable Laws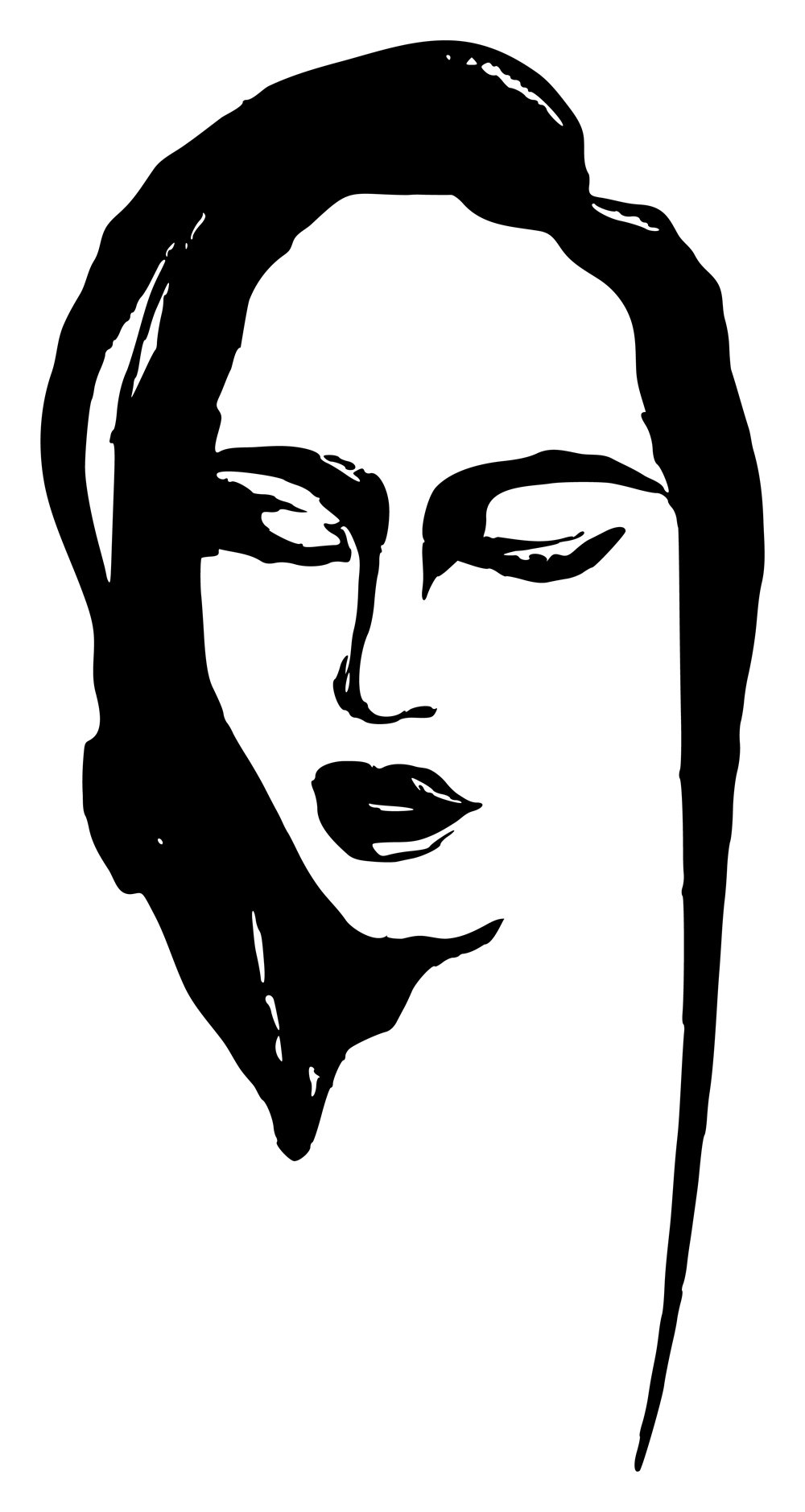 All the advice in this Step and the other two Steps should be interpreted as mere guidelines, NOT perfect laws of fact. So, you need to use what works, discard what doesn't work and try to tinker with every other technique to find what will work best for your relationship.
If you think each of these techniques works perfectly on every girl, you are an idiot (sorry, not sorry!).
Being a great lover requires you to treat every woman you are with as a blank slate, who may hate many of the things your last partner adored.
With this in mind, try to keep a mental list of what does work well. Even better, write it down somewhere and track its effectiveness.
Before we get to Step 3, I want to reiterate one thing…
If your girl is already super horny and aroused, then you can skip this Step 1 & Step 2 and start learning how to eat her pussy, how to make her squirt, how to finger her and the techniques to make her orgasm powerfully.
Additionally, if the techniques I've described above are not working, the reason is most likely because you haven't removed the Brakes to her getting turned on. I teach you how to do this in Step 1 – Turning Her On By Removing The Brakes To Her Sex Drive.
Now, it's time to move on to the fun part, Step 3. In fact, there are four guides in Step 3…
Resources
The Bad Boys Bible is our comprehensive guide to making your girl have the most powerful orgasms of her life.
Paula de la Torre discusses sexual brakes and accelerators for Howl Magazine.
Discover why you and your girl get horny so differently if one of you has spontaneous desire and the other has responsive desire.
The post on Huffington Post by sex coach Pamela Madsen offers advice for people to help get their female partners horny.
Learn how one thing can be a brake for one person and an accelerator for another at Uncovering Intimacy.
Frequently Asked Questions About Making a Woman Horny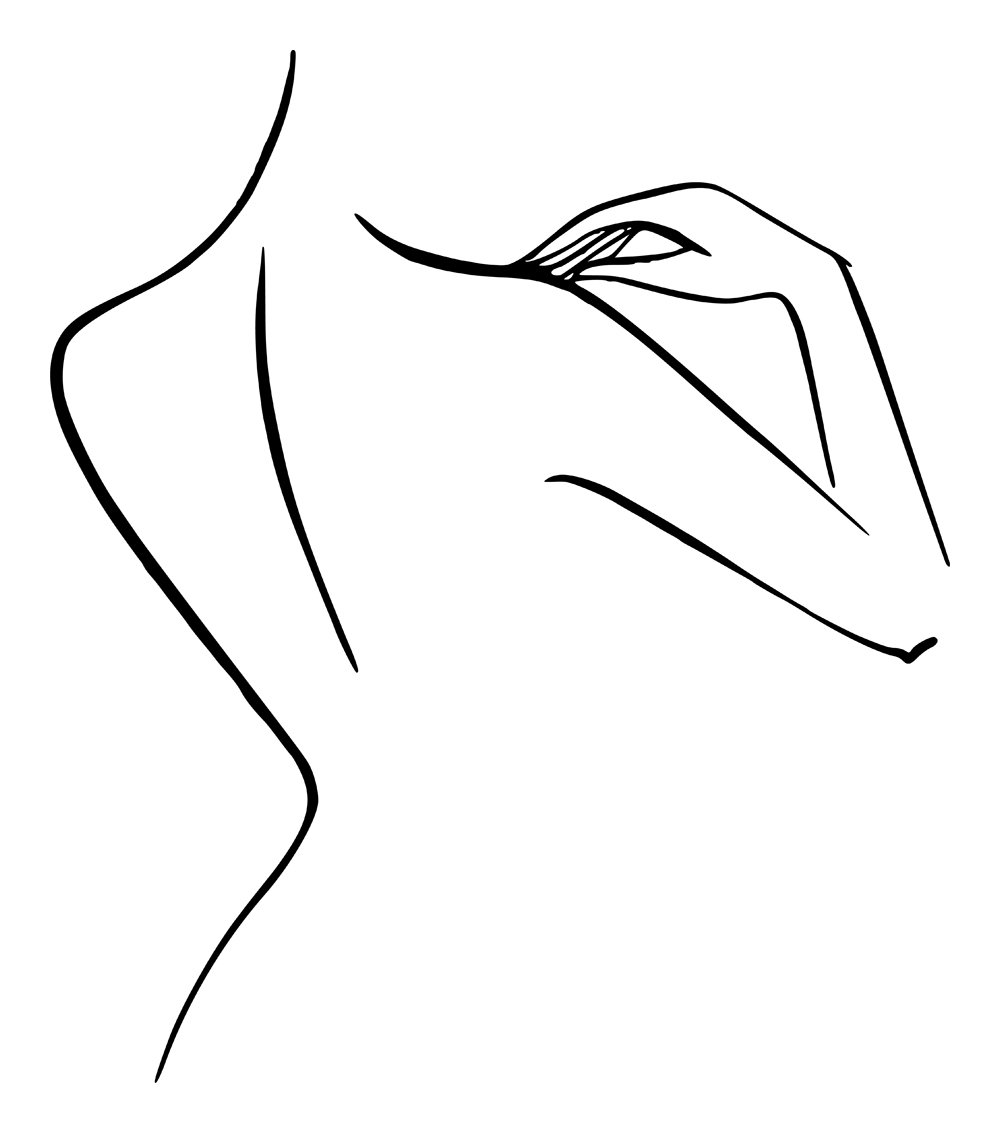 FAQ #1 – What are these Brakes and Accelerators you're talking about?
In the late 1990s/early 2000s, researchers Bancroft and Janssen suggested the dual-control model of sexual arousal [2, 3], which is crucial to understand if you want to know how to make a girl horny. It's not just that there are things that turn you on; there are also things that prevent you from being turned on or even actively turn you off. The researchers called these your sexual excitement scales (SES) and sexual inhibition scales (SIS) [4, 5]. I've used the analogy of "Brakes" and "Accelerators," which have been used by the Kinsey Institute [6] and sex educators such as Emily Nagoski [7 p49], to make it easier to understand.
Both Brakes and Accelerators can be sensitive, which leads us to four combinations:
Sensitive Accelerators and sensitive Brakes
Sensitive Accelerators and less non-sensitive Brakes
Less sensitive Accelerators and sensitive Brakes
Less sensitive Accelerators and less sensitive Brakes
Every person has one of these combinations. Women are more likely to have sensitive Brakes than men, who have more sensitive Accelerators [7 p47].
You might find it easy to make your wife horny because you can easily activate her Accelerators, and her Brakes aren't so sensitive. On the other hand, a person who engages in risky behavior might have a sensitive Accelerator and Brakes that are so insensitive that they make risky decisions [8, 7 p 51, 9]. The right balance makes it easy (enough) to get aroused and to smartly engage in sex, and most people are pretty average in this regard.
Many people discover the dual-control model because they've been having sexual difficulties. Understanding the dual-control model is beneficial for dealing with sexual dysfunction [10].
FAQ #2 – Do I have Accelerators and Brakes, too?
Yes. In Bancroft's first paper on the dual-control model, he was actually talking about how it applies to men! As we mentioned, being a guy meant that your Accelerators are probably more sensitive than your partner's, leading to you getting hornier more easily than she does.
However, that's not always the case.
You could have less sensitive Accelerators or more sensitive Brakes (or both) that make it harder for you to get horny, too.
Related: How to Get Hard and Maintain Your Erection
FAQ #3 – I've tried to make her horny, but it's not working. What am I doing wrong?
It could be that her sexual Brakes are super sensitive and you haven't done enough to release them. Another reason could be that the things your partner needs to release her Brakes and activate her Accelerators are things only she can do. A number of our readers mentioned solo activities like taking a shower or reading erotica as things that turn them on.
Of course, you can make these into partnered activities if you get creative. Consider showering with her (which could lead to sex in the shower) or reading erotica to one another. If your wife or girlfriend isn't aware of what turns her on or off, it's time to have a conversation (and you can help her figure it out).
If you're stumped about how to bring it up or how to have any conversation about sex, learn how to talk about sex with this advice.
Finally, take a hard look at your relationship. Relationship issues are a huge Brake, and they affect what goes on inside the bedroom, too. No relationship is perfect, but if yours is struggling, you're unlikely to have a happy sex life.
FAQ #4 – Is it normal that my girl gets horny after we start fooling around?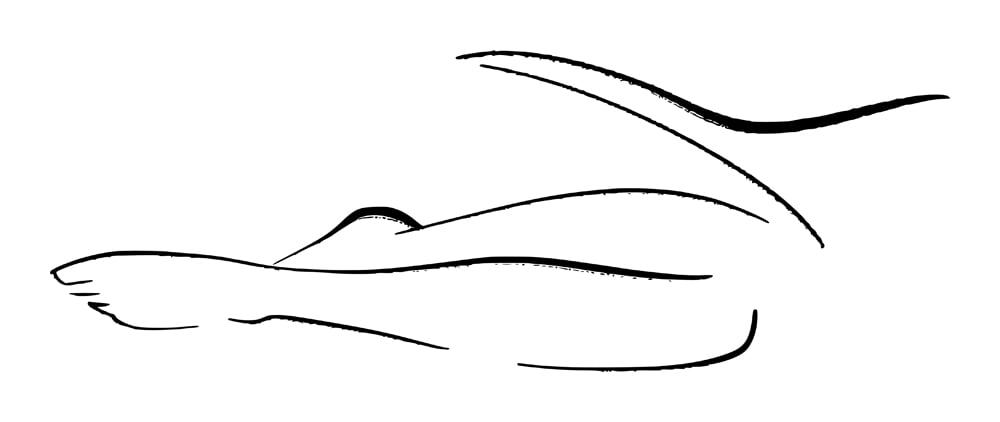 Have you ever noticed that your partner might not really be into the idea of sex?
So, you kiss her in a certain spot or go down on her (because you've already figured out that these are her sexual Accelerators), or you simply decide to go it alone and masturbate…
But…
Then she suddenly is into it? What's up with that?
Rest assured it's totally normal! It's why you should never skip on foreplay (or coreplay as some like to call it), especially if you know your partner needs a little more warmup time. If you do these things, you're more likely to make her orgasm, too.
Hint: deep kissing, oral sex, and manual genital stimulation (finger) are the three keys to making her orgasm [11]. Plus, you won't be as worried about lasting longer in bed.
You're probably familiar with the old arousal cycle as a guy: you get excited (horny), your stimulation and excitement grows in the plateau stage, you have an orgasm, and then the cycle resolves itself and you just want to roll over and go to sleep [12]. Most of us have learned about it at some point.
Except…
It doesn't always work that way and especially not for women. First, some women don't feel mental desire until after physical arousal has begun. This could be due to kissing, you going down on her, or even penetration. This is why she seems to change her mind: it takes her mind a minute to catch up with her brain.
The difference in the state of mental and physical arousal is known as sexual (or arousal) discordance (or nonconcordance) [13, 14, 15], and men typically experience concordance (your brain and body are both on the same page) than women [16, 17, 18]. This is why your partner might say she wants sex but doesn't seem super wet (I recommend using plenty of lube, anyway). Women can become more aware of their physical/genital response, however [19].
Another term for her desire appearing after "activities" have begun is responsive desire [20, 21, 22, 23, 24, 25] (sometimes called "reactive" [26]). It can seem like your girl isn't much interested in sex until you realize that her desire just needs something to respond to and her sexual response cycle might be different.
You probably haven't heard of the Kaplan model of arousal, even though it's been around since the 70s. Basically, a psychotherapist named Helen Singer Kaplan suggested that the arousal cycle needs to start with desire, which wasn't even suggested in the older cycle [27 p 17]. Desire is a key part if you want to learn how to make a girl horny, however!
Since then, other models have been suggested that might better represent how a woman gets horny. They include circular [28], non-linear [29, 30, 31] models, which may be better at explaining how women can have multiple orgasms [32] and that desire and arousal can work differently in men than in women.
This is all to say: it's normal for a woman to get horny after you start fooling around. And if she genuinely becomes horny from this foreplay and enthusiastically wants to proceed, then you are both going to have some fun!
Lastly, it should go without saying, but unfortunately, some guys need to understand one thing:
Just because she may be into it once you start does not mean you should force or coerce her. That has to be her choice.
Make Her Squirt, Shake & Scream With Pleasure
I put together a process called Squirt, Shake & Scream, that you can use to make your girl squirt, shake & scream with pleasure...

Coming up with the name was pretty easy, lol!

Anyway, if you're interested in learning more about it and...

Learning the techniques to give your girl the most intense pleasure of her life, you can find out more here.