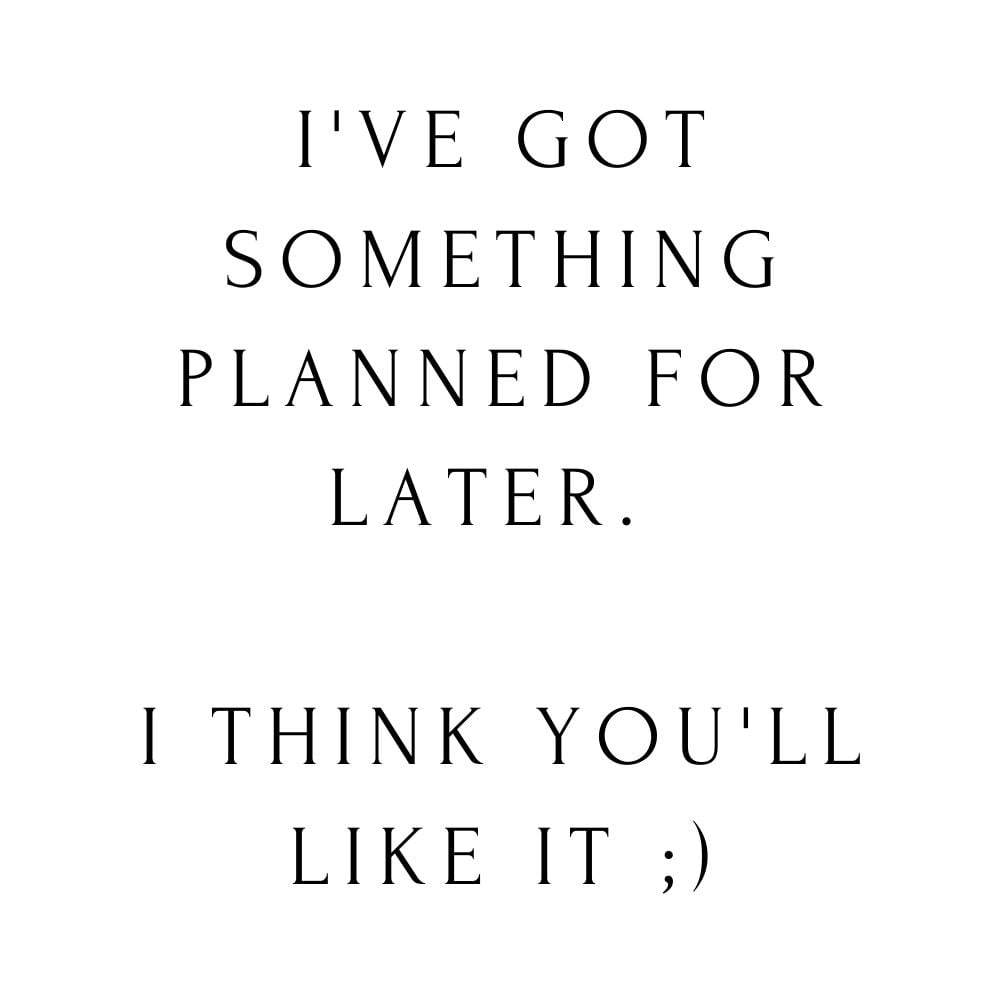 Sending your man sexy text messages can be incredibly powerful if you do it right. BUT, there is a surprisingly fine line between soundly cheesy and sounding sexy, naughty and very dirty. Yes, this guide is going to teach you 42 different sexy, naughty messages you can send your man to make him hornier than you ever thought possible (click here to skip straight to the sexy example messages). But, it's also going to teach you when to send them and how to use sexting to keep him thinking about you.
I've also included the rules you must know for sexting your man at the end of this guide.
Note: This is Chapter 5 of the Dirty Talking Guide. Check out Chapter 1 and Chapter 2 to learn how to talk dirty to your man and learn over 100 dirty talking examples. Chapter 3 has a 91 different dirty things you can say to your man to build sexual tension, turn him on and have incredible sex. Chapter 4 is a list of 69 dirty, sexy questions to ask to your man to keep things interesting and fun. Chapter 6 will teach you how to have incredible phone sex with him.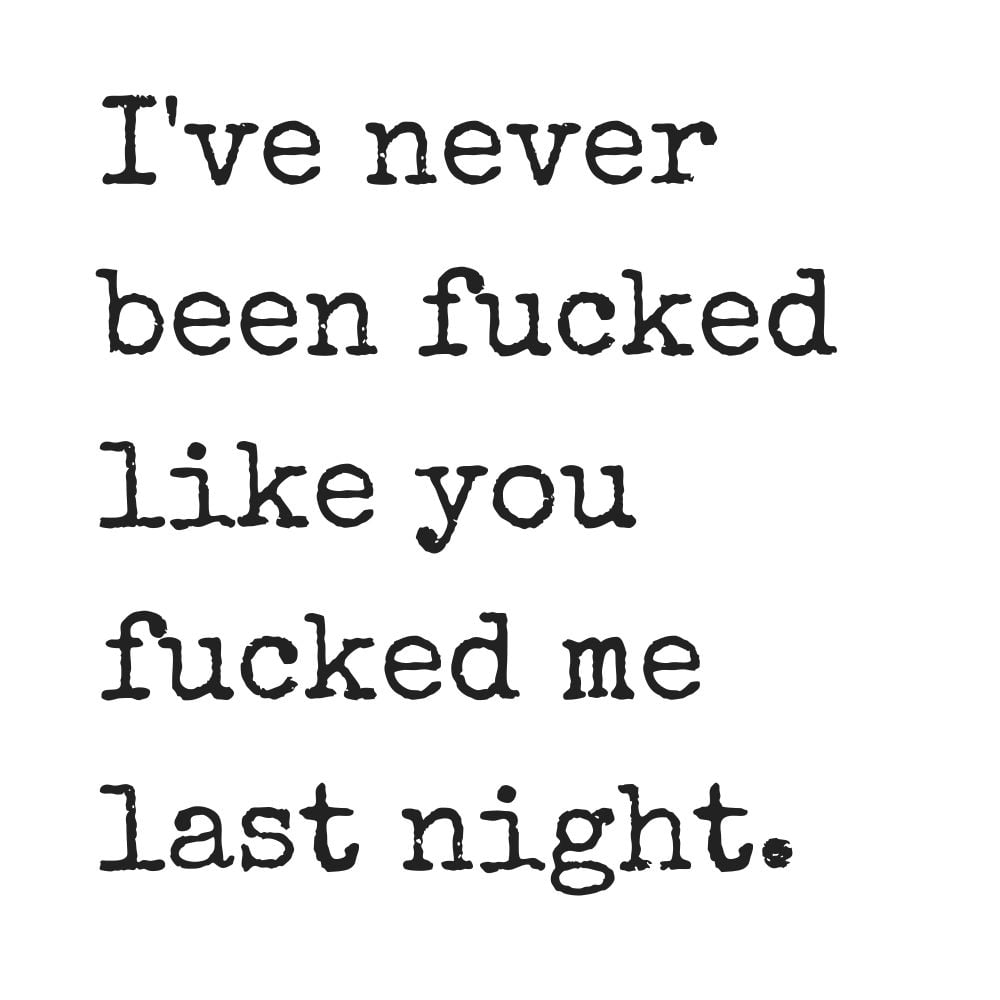 Bonus: Learn More In My Podcast On Talking Dirty
As well as learning how to sext your man below, you should also learn how to talk dirty to him. They are very closely related. That's why I recorded this podcast: So you can learn how to talk dirty the right way to build sexual tension, make him obsessed with you and turn him on.
Listen to more Bad Girls Bible podcast episodes here
Sexy Text Messages For The Start Of Your Relationship
When you start dating someone, you need to take it slow when it comes to sexting him. If you overdo it, then you risk making him feel uncomfortable or coming across as sex-obsessed. Besides, most new relationships start out with enough sexual tension and excitement to keep it interesting.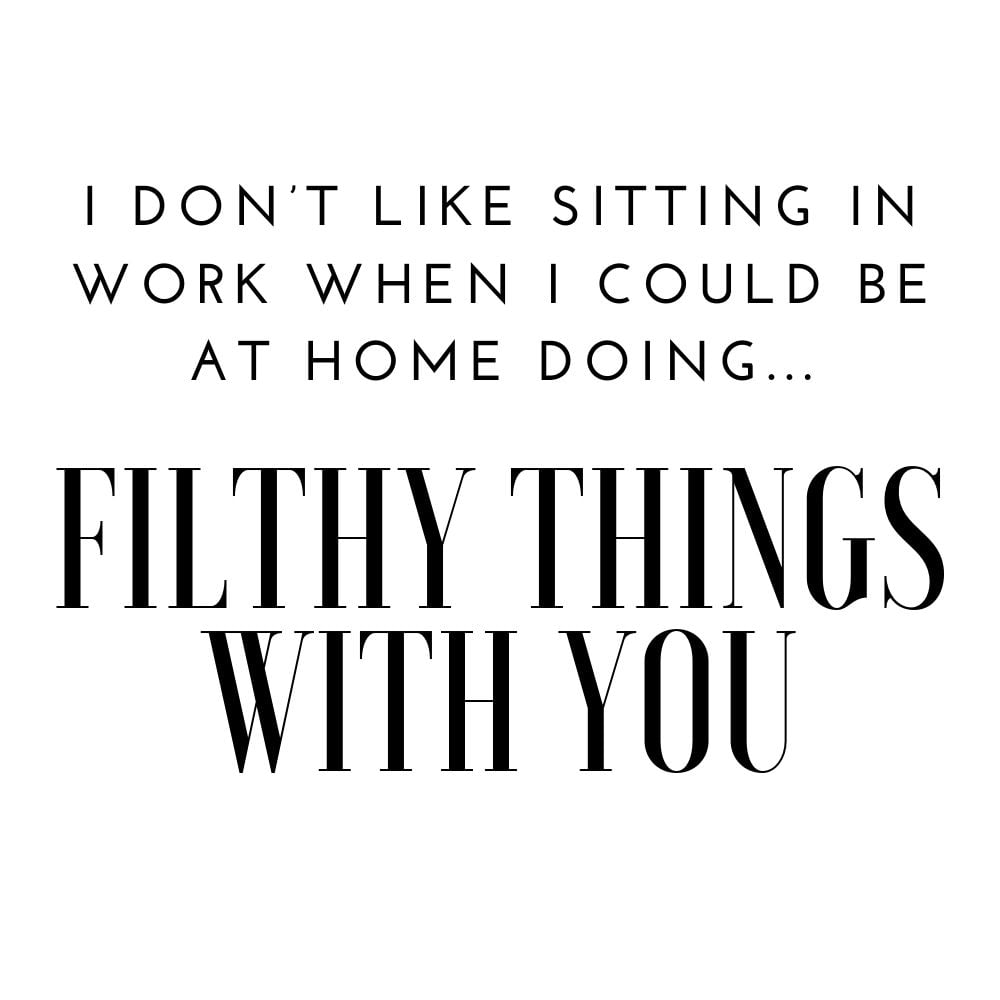 So start by dipping your toes into the water with some tamer texts like the ones below before graduating to the more intense messages further down the page (click here to skip down the page to the more explicit sexting examples)…
I loved seeing you in that shirt/jeans/top/briefs last night x
Do you think I would look better in a skirt or tight jeans?
Did I tell you what I call my boobs?
Last night I had the wildest dream…and you were in it!
I can't stop thinking about you, get out of my head!
I'm so excited about our date tonight. If you play your cards right, then you're going to love what I've got planned for later.
I know last night was our first time, but I think I'm addicted to your dick already.
I'm gonna wear my fuck-me heels for our date tonight.
What are you doing later? Mind if I drop by to blow you? – Learn 19 powerful blow job techniques here.
Tonight I want to slowly kiss my way from your lips down…they only question is how far down will I go?
Sexy Text Messages To Make Your Current Relationship More Exciting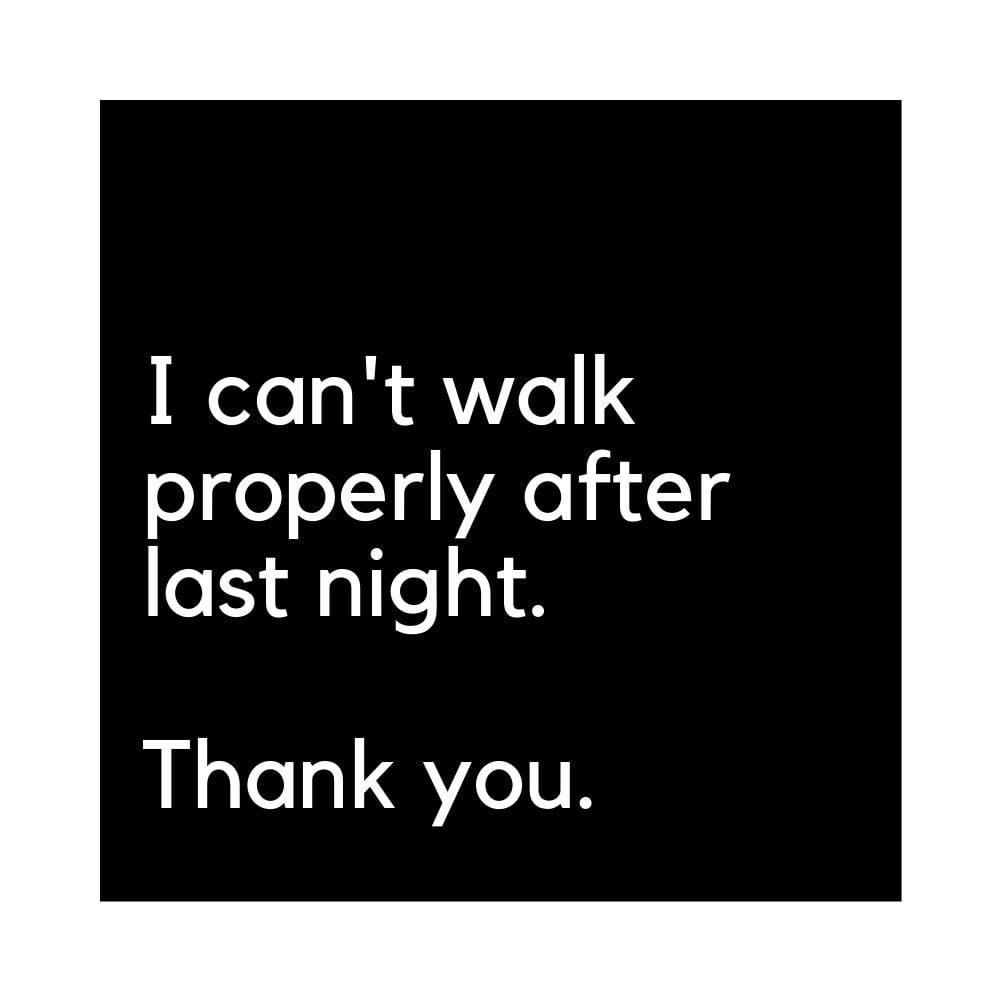 If you are already married or in a long-term relationship with your man and crave more passion, excitement and lust, then sending your man dirty sexts is the perfect way to reignite it. Here are some sexting examples that will do just that: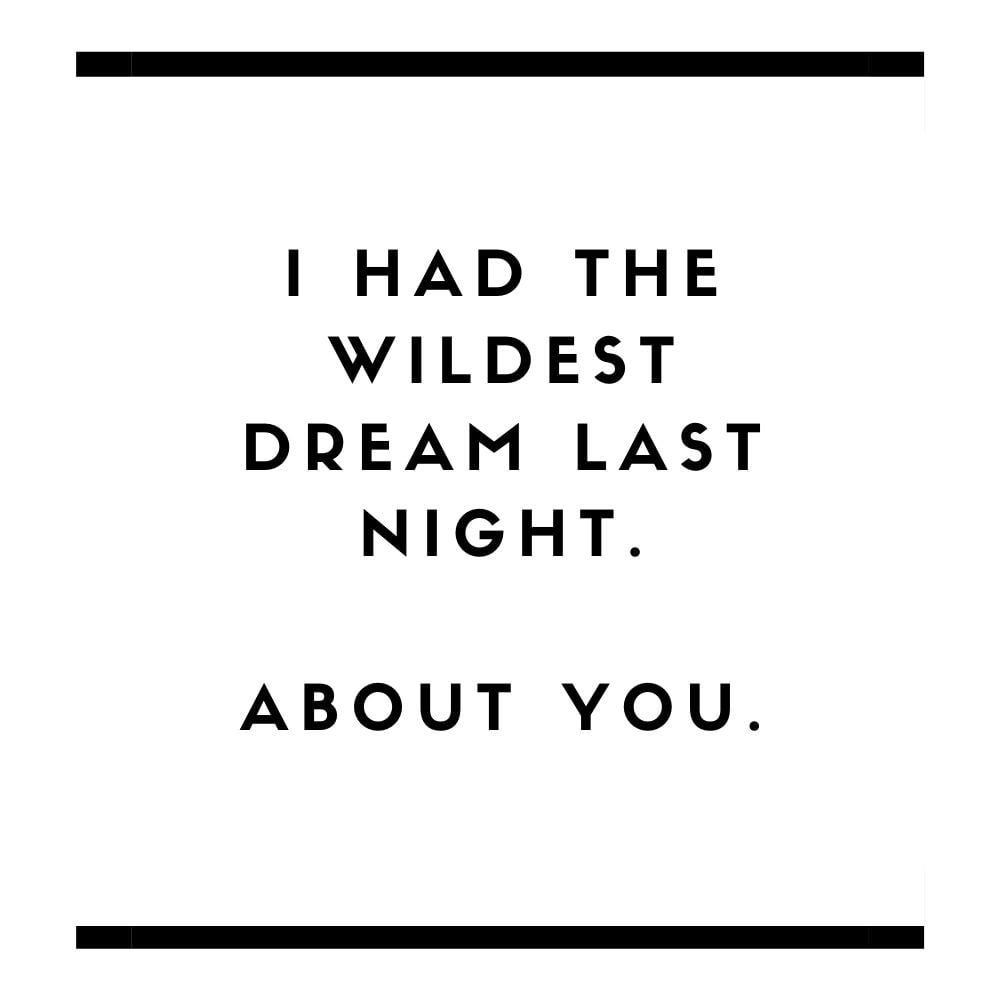 I don't like sitting here in work when I could be at home doing filthy things to you.
Why can't I just be lying beside you in bed instead of studying/working… 🙁
I have a surprise for you later tonight…I think you're going to like it!
If I could only wear three items of clothing or less tonight, what would you choose for me?
I just laid in bed for the last hour thinking about you…guess what I was doing!
I just found this cool sex site on the internet…it gave me some awesome ideas for later!
When's the last time you jerked it?
I just thought of a new position that I desperately really want to try with you.
I was thinking about something…would you get mad if you found out I had kissed a girl while we were dating?
I found some sex positions I think we should try, what do you say? (Then send him some of the positions and pictures from this Sex Positions Guide)
What would you enjoy more: a quick hand job or a long drawn out sex session tonight? – Learn how to give a mind-blowing hand job here.
I miss feeling your hands all over me, ripping my clothes off and having your way with me. (this one is good for long distance relationships).
I think it's time we tried anal. – Read the in-depth anal sex guide here.
Does the thought of me with another girl turn you on a little or a lot ? x
You have a choice tonight: anal or oral. So what's it gonna be?
If you can guess what color my bra is, I'll give you a blow job tonight!
Sexting For Uncontrollable Lust & Passion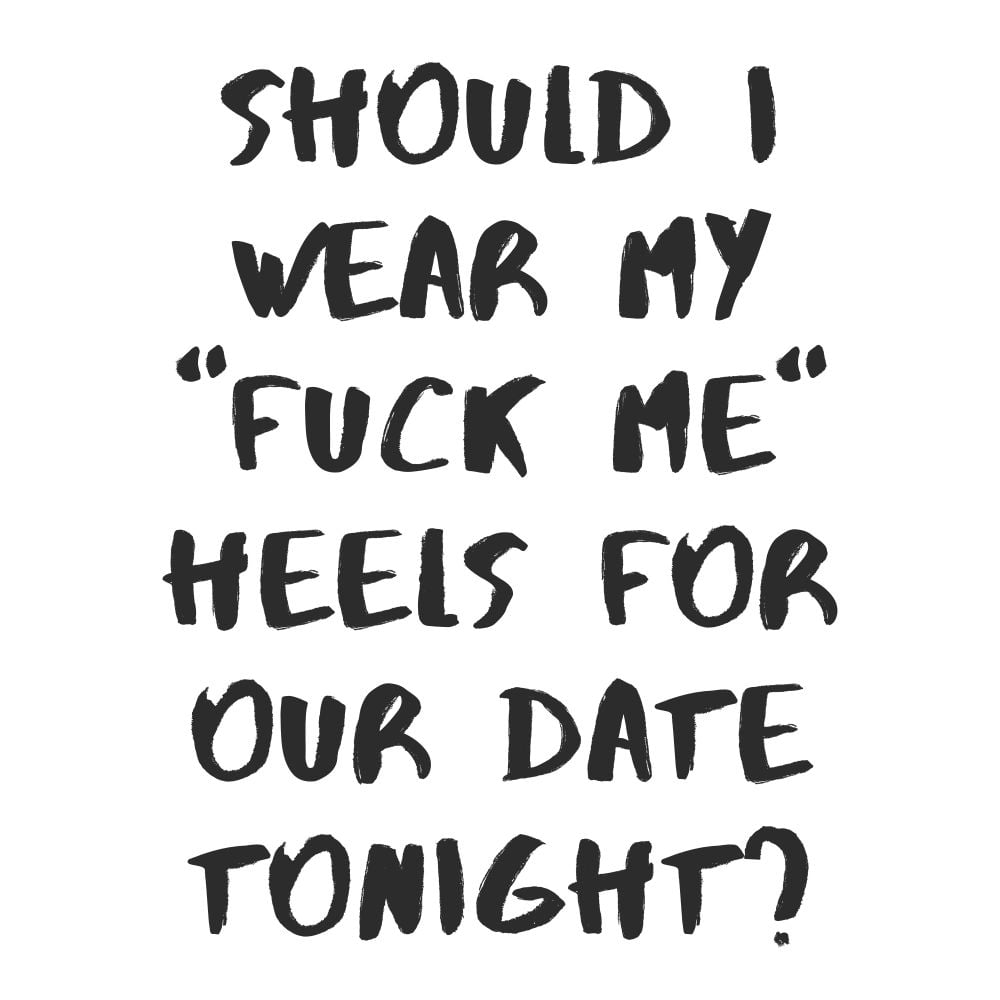 If you want your man to rip your clothes off when he sees you then, the following filthy, nasty text messages are going to do just this. They work perfectly if you haven't seen him for a few weeks and are planning to spend some quality time together. Try sending them in the days and hours before you see him. When he eventually does see you, he'll be completely consumed with desire for you.
Tonight I am going to bite you, slap you, choke you and make you my personal sex slave. – Get 7 rough sex ideas here to make him scream with pleasure.
I'm going to drain every last drop of cum out of you later.
I want to mark you as mine; that's why I've been sharpening my nails.
You're going to scream my name tonight.
Tonight is going to be about pleasure and pain. – Here's 9 intensely kinky sex ideas to use on your man.
I want to hear you breathing in my ear when I make you cum.
Tonight you're not allowed to cum until I say so.
You're not going to be able to move after I'm finished with you tonight.
Your cock is going to pulse with complete pleasure tonight.
Dirty Sexting Examples To Keep Him Thinking About You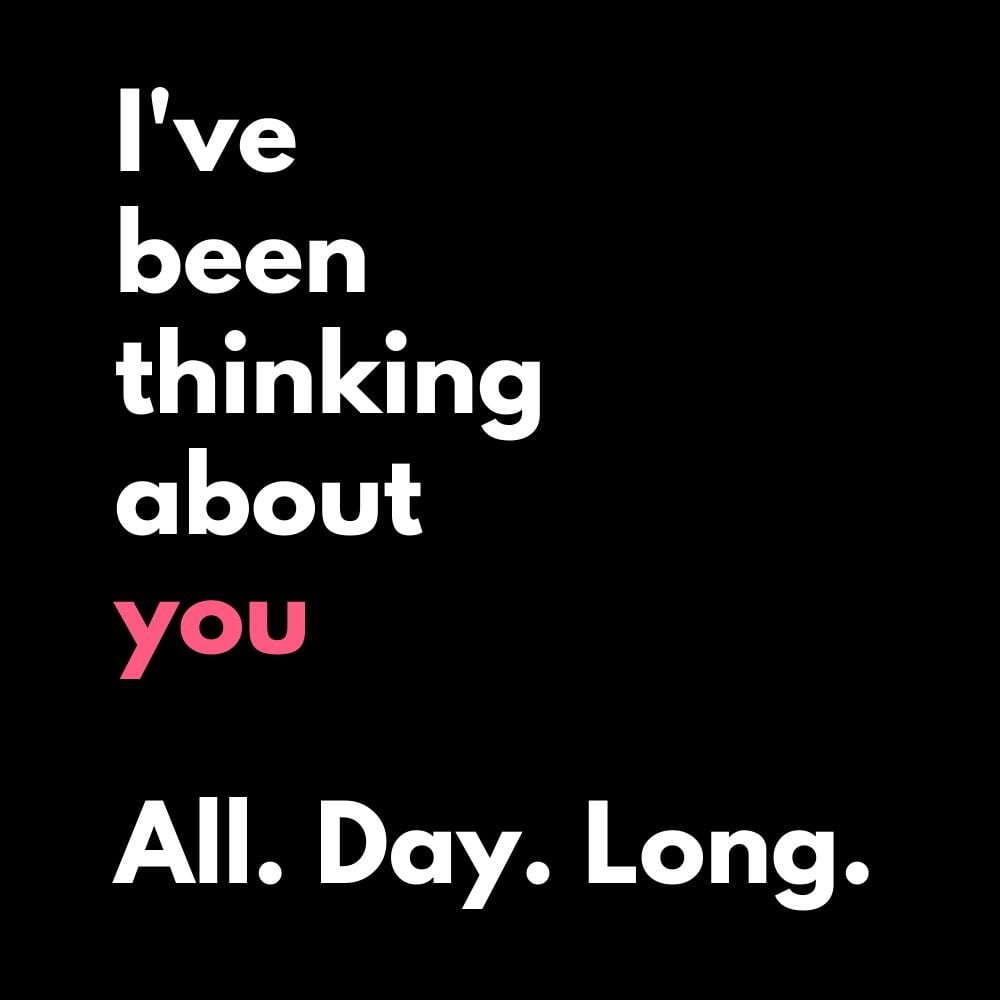 When you aren't able to spend as much time with your man as you'd like, it can be incredibly frustrating. Thankfully, you can still keep him thinking about you constantly with the right sexy text messages. These sext messages also have the added benefit of making him desperate to spend more time with you.
I came so hard last night thinking about you. It's a pity my hands aren't nearly as good as the real thing. – These 10 masturbation techniques (with diagrams) will leave you breathless.
I had an exciting dream about you last night and have been replaying it in my head all day.
I'm so horny thinking about seeing you later.
I miss having your arms around me x
I was thinking about you in the shower this morning!
I miss you dominating me.
There is something that makes me crazy wet when you are standing right over me when we're kissing.
Tell A Story Through Naughty Dirty Text Messages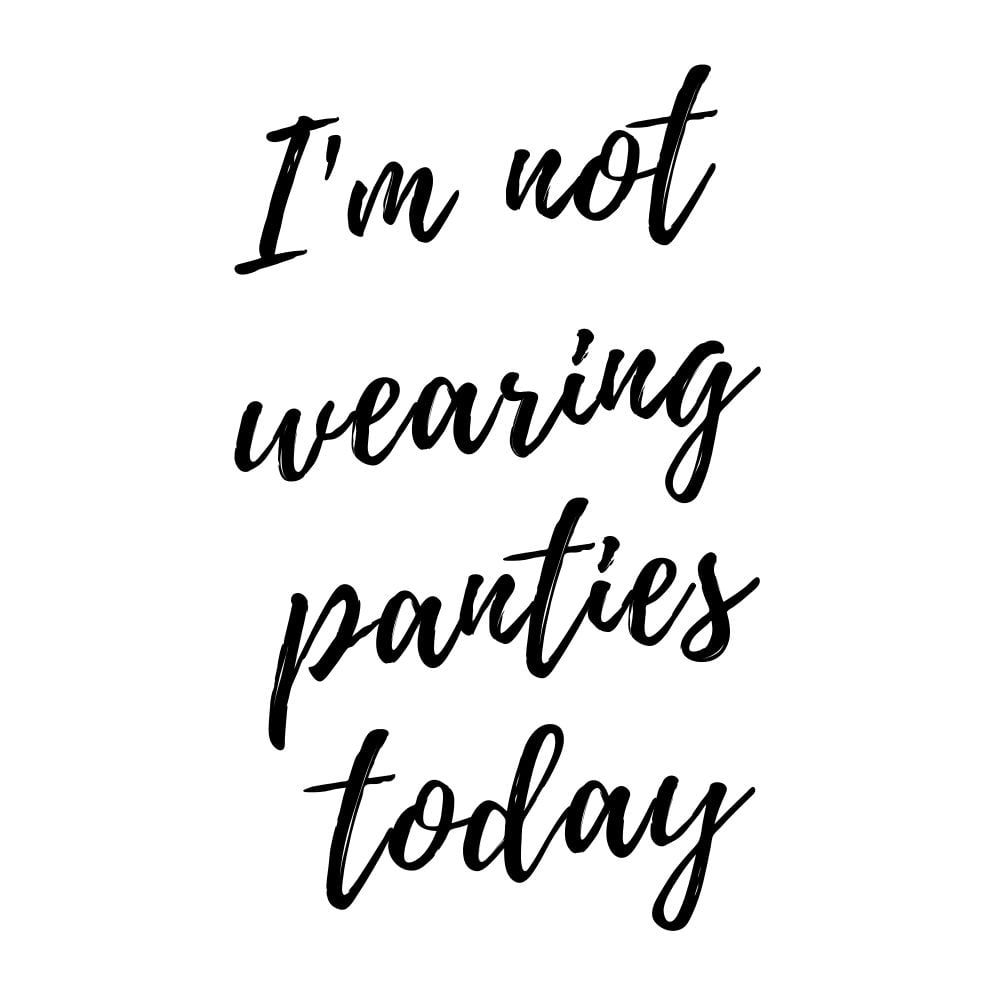 As you can probably see by now, sending your man short, filthy, naughty dirty text messages is ideal for giving him a little injection of horniness and excitement. But you don't have to stop at one-liners. Sending him longer dirty sexy messages, even full blown stories is the perfect way to keep him completely enraptured.
Imagine painting a vivid picture of how you are going to give him an intense blow job later? By the way, if you do plan on giving him a blow job, then use these oral sex tips to give him a mind-shattering orgasm.
Painting a story for your man with sexy text messages is super easy. Just tell him what you plan on doing to him later and draw it out for as long as you want. You can be super explicit if he likes it…BUT you can also take a more subtle approach, allowing his mind to fill in the blanks. Below are two examples of intense stories you can send to your man. You can break it up into multiple messages, or you can send it as one long message, it's up to you.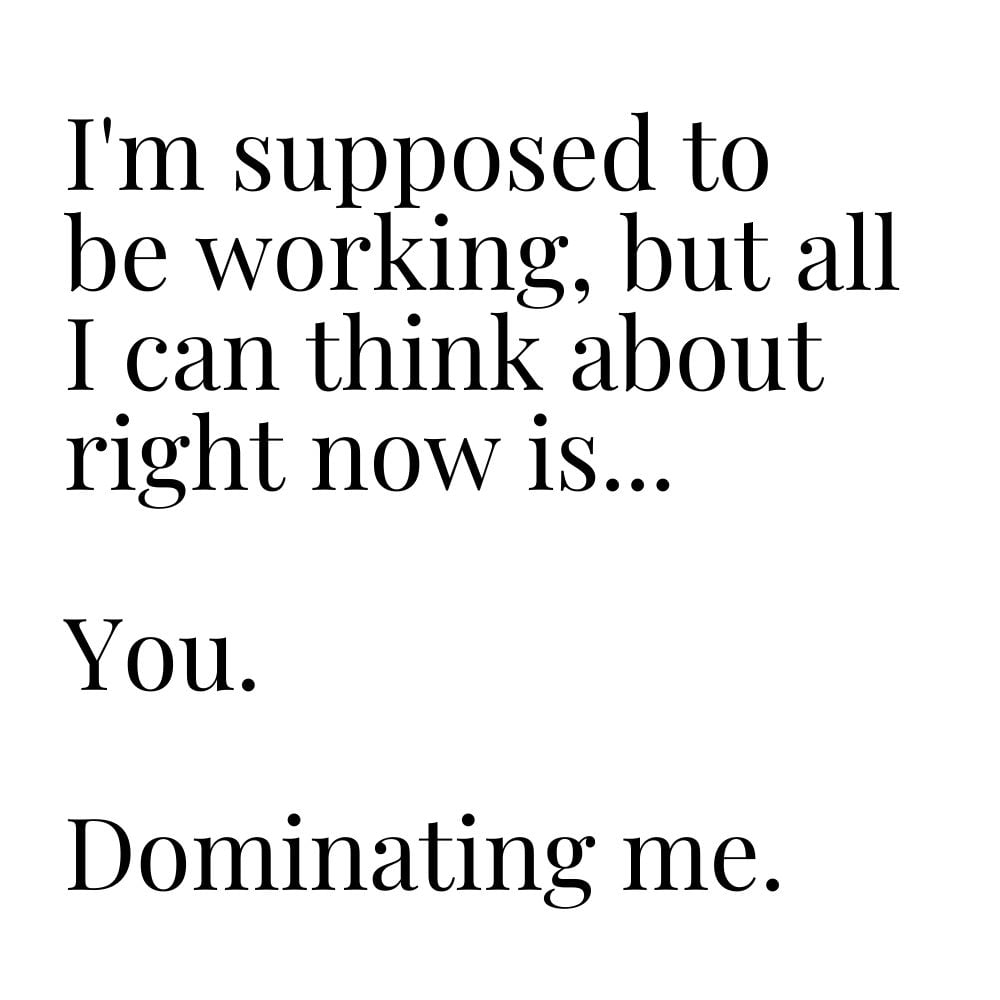 I'm going to slowly trace my lips over yours, softly massaging them. Then I'm going to kiss you…from your lips…to your neck…down to your chest…down to your cock. But, I'm not going to take it straight into my mouth. I'm going to keep kissing it until you beg me for more.
Your mine. And I'm going to mark my territory. I'm going to bite you. Your neck, your chest, your legs and your ass. They're going to be covered in bruises from my teeth. And your back? I'm marking that too. I've sharpened my nails so I can tear it up. You've got a lot of pleasure and pain coming your way, boy.
4 Horrendous Sexy Message Mistakes
Mistake #1: Going Overboard – After reading all the example sexy text messages in this guide, I bet you are eager to start sending them to your man. Fantastic, but…If you deluge him with these messages and only sext him instead of sending regular messages too, they will quickly lose their power. You see, the magic of sending him sexy texts is using them as a spice to your relationship, not the main course.
Sending them sparingly will also keep him on his toes. He'll never know when to expect a dirty sext from you.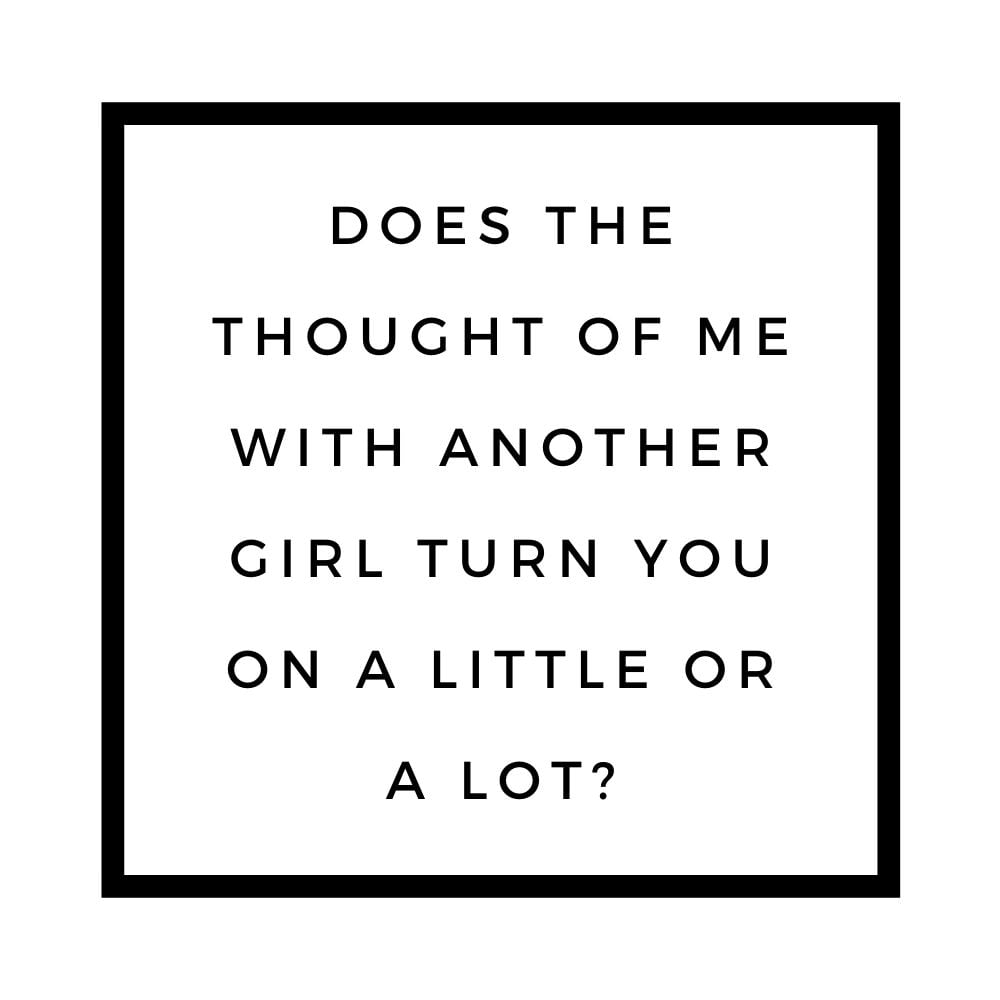 Mistake #2: Wrong Message At The Wrong Time – All the sext message examples in this guide along with the 73 phrases for talking dirty to your man here and the 64 dirty talking examples here will have your man drooling like a puppy for you, but…They don't work perfectly in every situation or for every stage in your relationship.
You need to tailor your sexting to the situation. So if you're having a heart to heart with him because he's stressed with work, then it's probably not a good idea to send something like this, "I want to feel your cum dripping down my throat tonight!" Something more appropriate would work better, like this, "I want to give you a big cuddle right now."
This may seem pretty obvious after reading the above example, but it's surprising how many students end up sending their man inappropriate messages at the wrong time.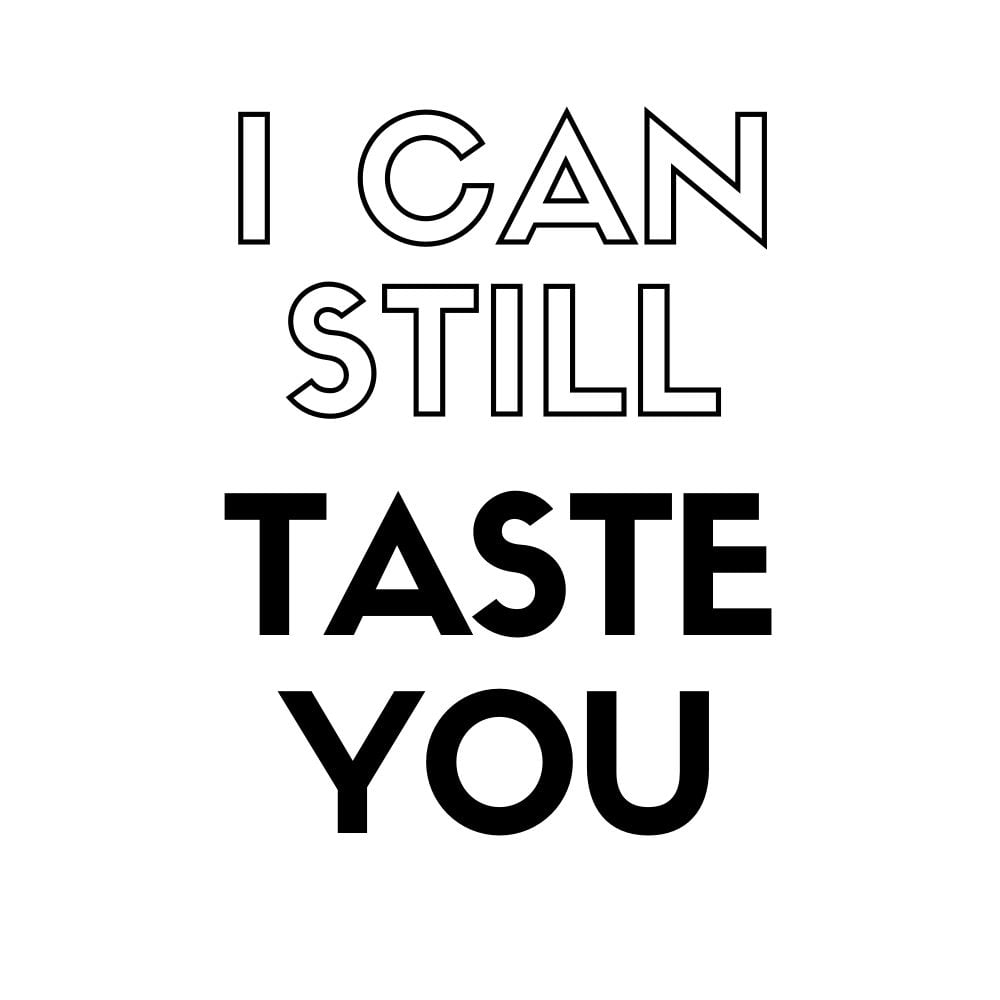 Mistake #3: Not getting feedback – Something that bums me out is when I get an email from some woman who can't figure out why their man is turned OFF by the sexy messages she is sending him.
My reply is always the same; you need to get feedback from your man to find out what turns him on and what he likes. But you also need to get feedback from him to find out what he doesn't like and what turns him off.
In doing so, you may find that your man PREFERS subtle, almost tame sexting instead of the more explicit and intense kind that you'll find on the Bad Girl's Bible. The same goes for when you are giving him a blow job (check out the Blow Job Guide here) or even trying a new position in bed with him (learn over 100 different positions in the Sex Positions Guide here).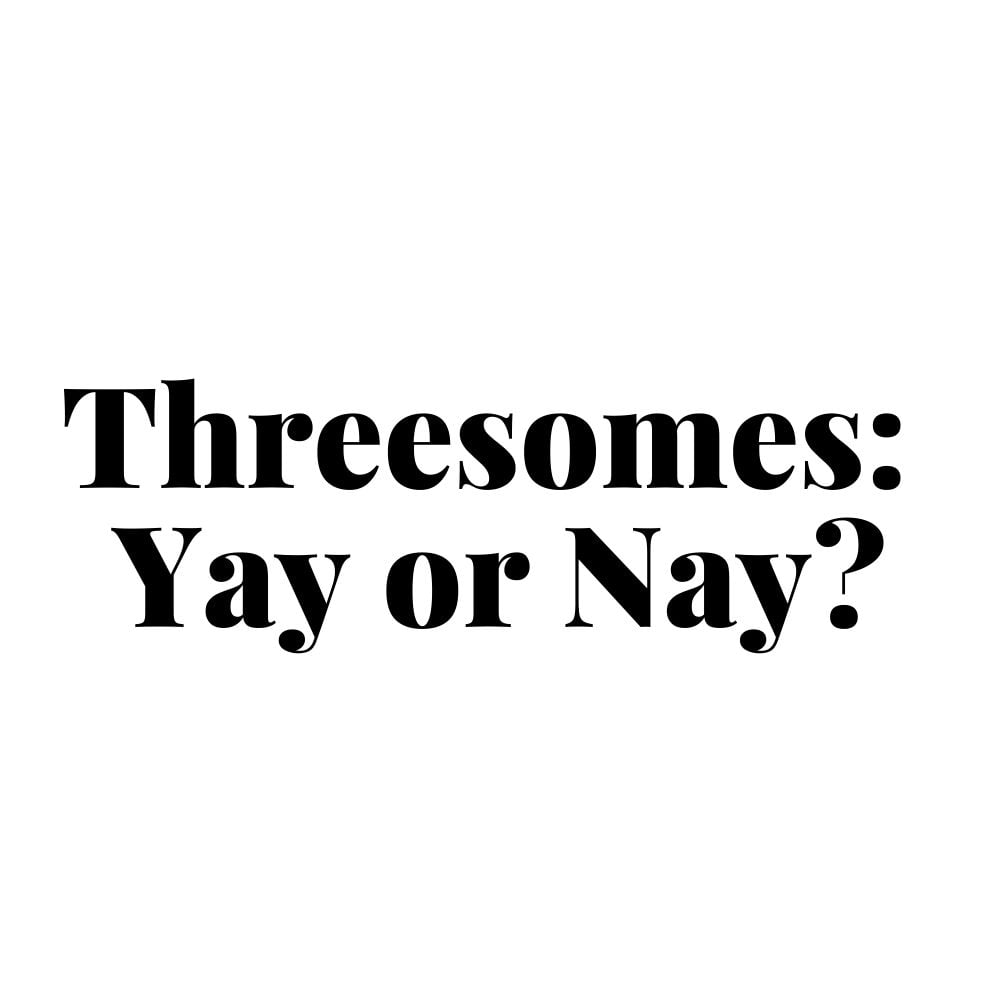 Mistake #4: The Problem With Sexting Early in Your Relationship – This last mistake is one that leaves many women scratching their heads in frustration. When you meet a guy and before you are both in a serious relationship, if you start sexting him, it can give him the idea that you are just interested in sex.
This is perfectly fine IF YOU ARE just interested in sex. However, if you are interested in more, then my advice is to hold off on the sexting until you are settled into the relationship you want.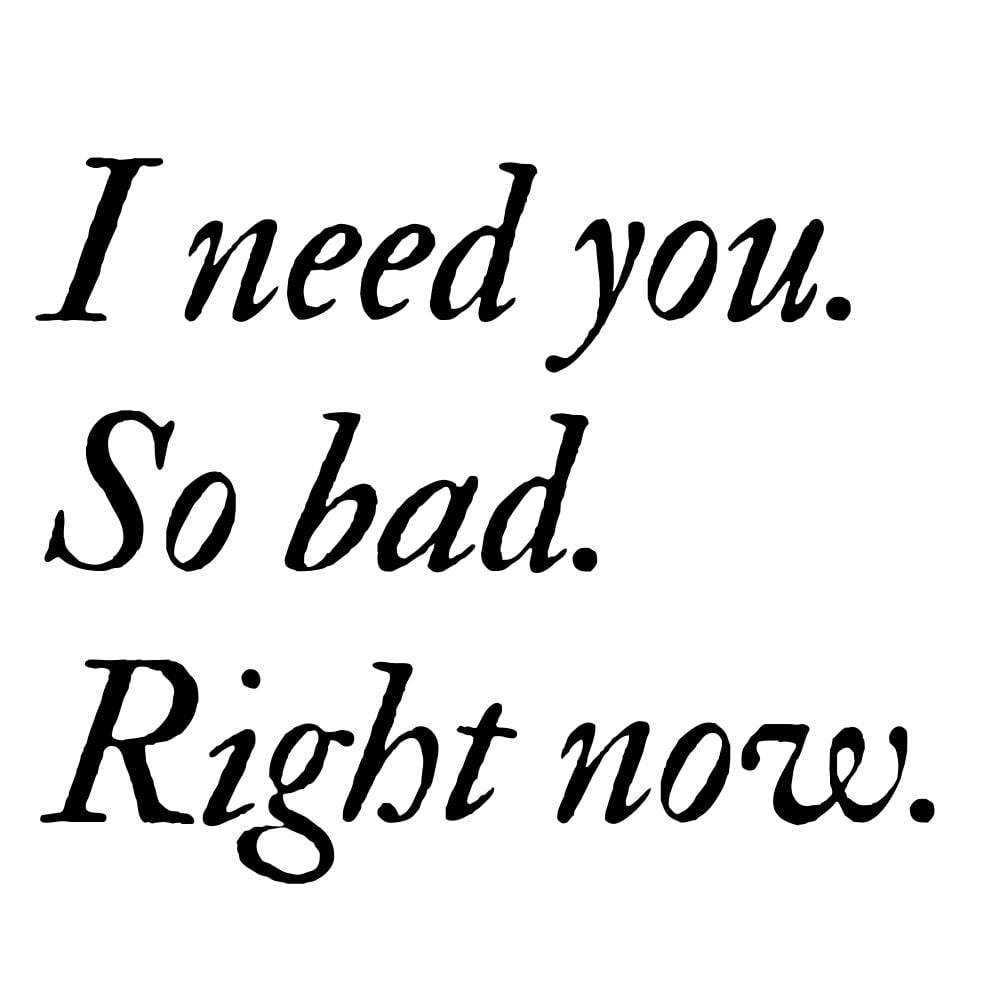 These 43 sexy text messages will serve as an excellent starting point. In time, you should try to improvise and come up with your own based on what both you and your man enjoy. However, if you want to learn exactly how to talk dirty to a guy right now so that you can build massive attraction and have him obsessed with you, then you will find this dirty talking instructional video very helpful indeed!