I can't publish my most intense and wild sex tips online, so I send them in my private and discreet email newsletter. You can find out more here.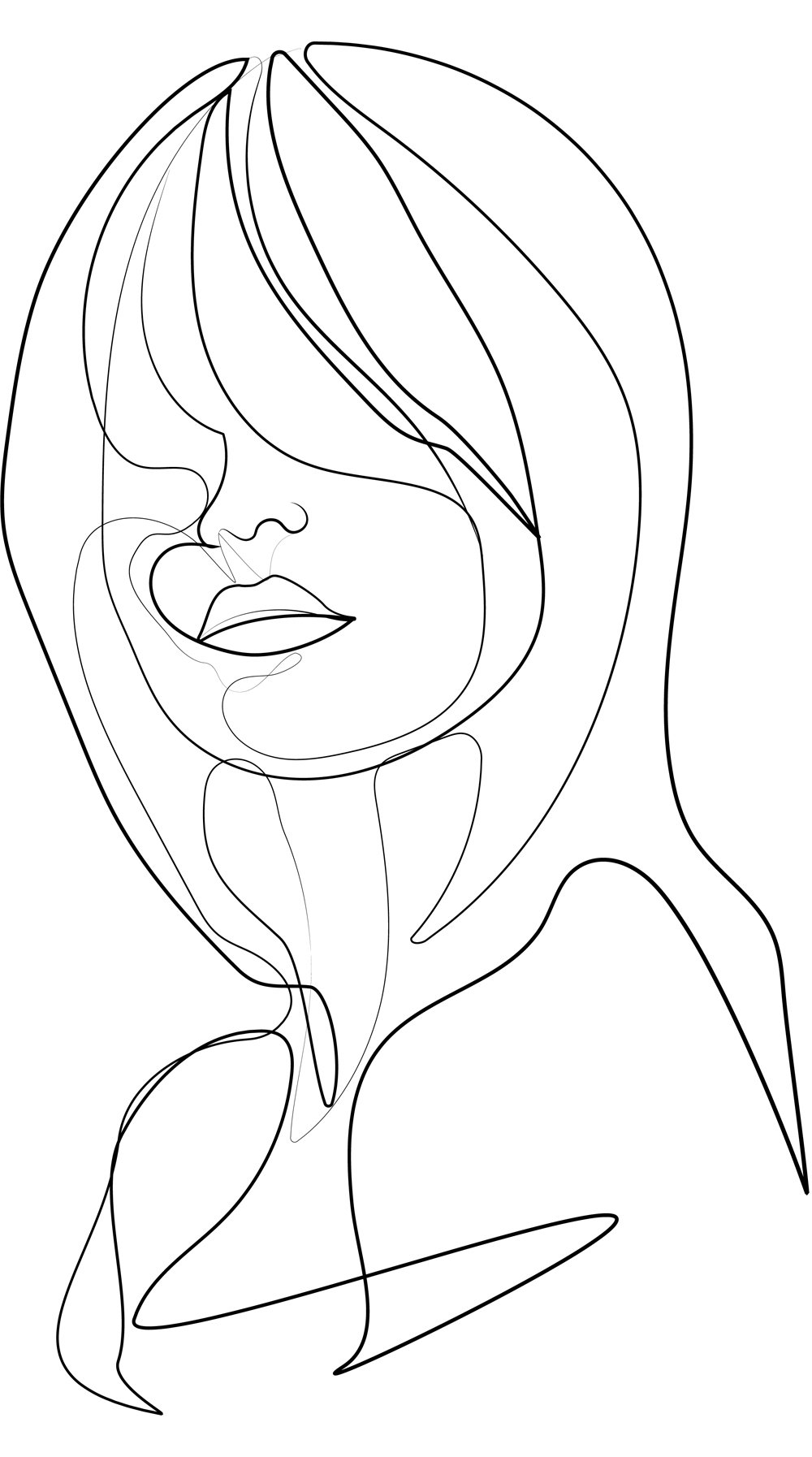 So you want to take a sexy picture. That's great! It can also help increase your self-confidence. Some people have even been able to make money from the nude selfies they sell!
But the idea of snapping a sexy photo can be a little daunting, especially if you haven't done it before. We've curated the following advice to help you achieve success when aiming for that sexy selfie, even if you've never thought about how to take nudes before.
Side note: If you are currently struggling to orgasm during sex or masturbation, then you may want to learn about the Easy Orgasm Solution. It will teach you how to have multiple vaginal and full body orgasms during sex and masturbation. It works even if you currently struggle to orgasm during sex or when masturbating. You can find out more here.
There's no reason to feel self-conscious when sending that photo if you're sexting your man (Learn how to sext in 5 steps or less), and you might even learn you're more photogenic than you once thought! Plus, coming up with nude ideas can be fun.
Your sexy pic can even become part of a fun and flirty text game with your partner. Try these 9 texting games the next time you hit "Send."
1. Dress Up
You can absolutely take a sexy picture when you're wearing day clothes. In fact, if you give your man just a glimpse at your bra or underwear underneath, it can be super effective. Just pop a few buttons on that business attire or slide up your skirt! However, it can be hard to feel sexy enough to want to take a photo if you're still wearing the same duds you wore at work.
You have tons of options to work with. Perhaps there's a dress you own that hugs your curves in all the right way. Your favorite pushup bra can provide the perfect boost, too. Heels and boots flatter your legs, and they're perfect if you or your man has a foot fetish. Learn more on foot fetishes here.
Footwear pairs perfectly with stockings, too. Who doesn't love the seam running up the back of a woman's legs?
If you want to give your man back-arching, toe-curling, screaming orgasms that will keep him sexually addicted to you, then you'll find them in my private and discreet newsletter. You'll also learn the 5 dangerous & "dumb" sex mistakes that turn him off and how to avoid them. Get it here.
Consider lingerie, too. Check out our ten tips for choosing flattering lingerie before sending a lingerie selfie. If you're of the mind that less is more, wrap yourself in a sheet or blanket to hint what you're wearing underneath. It will definitely keep your man thinking about you.
You don't need to spend a fortune on a wardrobe just to take a hot selfie. You might be surprised by how sexy things in your wardrobe can be. A button-down shirt that's partly open or a longer t-shirt can both be incredibly flattering, and it will definitely turn him on if it's his shirt you're wearing!
Remember not to hide your body. And if you're looking for inspiration on what to wear, then this article on dressing sexy will help a lot.
However, sometimes leaving a little to the imagination is more powerful than baring it all with a nude selfie. Consider draping a translucent cloth or thin sheet over your body when you for pose for nudes. No skin is showing, but your shape will be apparent to anyone looking at the slutty selfie.
2. Put Your Best Face Forward
Yes, this is all about makeup. Even if you don't wear much – or any – on a daily basis, you might want to wear a little when taking selfies. That's completely up to you, but we've got plenty of advice to help you perfect your makeup application before you make a sexy face in your seductive selfies.
Don't be afraid to go bolder than you would normally for daily wear.
Highlight the bridge of your nose, cheekbones, center of your chin, and forehead.
Apply contour along your hairline, under your jaw, right beneath your lower lip and under your cheekbones.
Avoid too-light makeup, which can make you look washed out when you use the flash on your camera.
If you don't typically wear eyebrow makeup, use clear mascara to tame your brows – and flyaways!
Pinch your cheeks for a rosy glow, and you can avoid using blush entirely!
Make sure to blend your contour and highlight enough.
Check if your makeup reflects the flash.
If you want your lips to look fuller in your seductive selfie, you can line them slightly outside your natural lipline and fill them in with color.
Opt for a semi-matte or matte foundation or use powder over your foundation to prevent any shine from showing up in your pictures. Blotting paper can help to reduce shine, too.
If your hair or skin is looking too dry, a light water spritz can refresh it. Dry shampoo can soak up any oil.
Bend over forward real quick to give your hair some volume if your blowout has fallen during the day.
Read these 14 ways to look hot and use those ideas when you're getting ready.
3. Add Props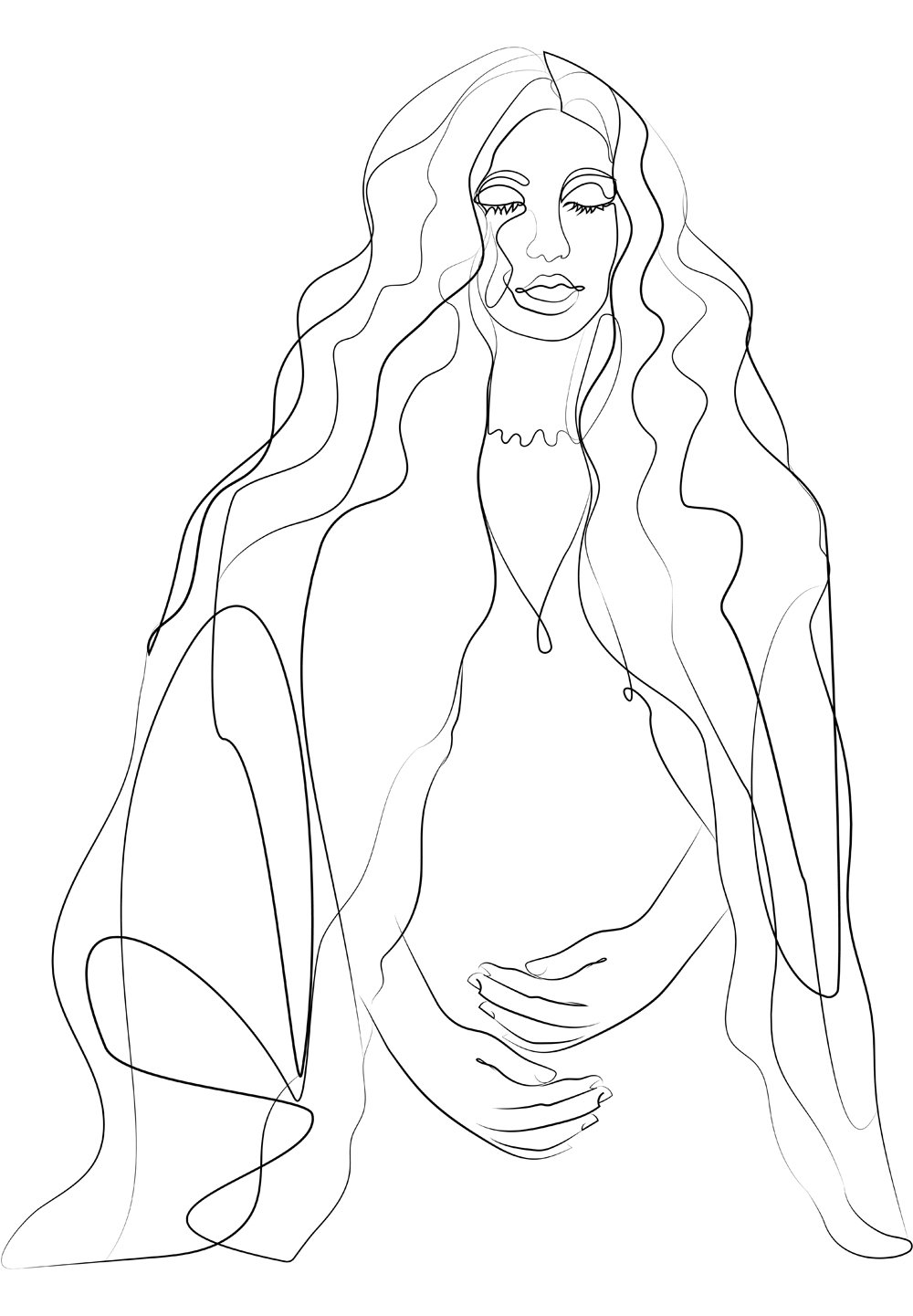 The right prop can really create the look and feel you're going for whenever you take a selfie. It might be some sparkly earrings or a white scarf, but it can brighten up your face. A pearl necklace will always be in style (if you're looking for information on the other type of pearl necklace, click here). Plus, holding on to a prop tends to relax your body and create a more natural nude pose.
There are so many options when it comes to props. You can grab a teddy bear if you want to look cute in your selfie. Place a pillow to (partially) cover your nudity. A banana or lollipop might be cliche, but it can also be sexy as hell. Keep the curlers in your hair for a "getting ready" selfie. Perhaps grab an apron and spatula to show that you're sexy no matter what you're doing.
You don't have to keep it PG, either. A flogger or paddle makes for a great photo prop, and they're functional for impact play, too. Read more about flogging and spanking in this post.
Some leather cuffs or a vibrator can hint at what you've got in store for your man when the two of you are together. It's a great idea when you're in a long-distance relationship.
To make your naked selfies a bit more special to your partner, include a gift he's purchased for you in the past.
4. Flatter with Sexy Angles
There are so many ways to take a naked selfie that will boost your confidence and make your man drool! Angles are incredibly important. Not all photos have to be straight on. You can take it from the side, from above or from below. You could even take a photo from behind you as you look in a mirror. Capturing your reflection will allow you to work with more angles.
And if you want to get really artistic, consider a photo that only shows your shadow in an erotic pose!
Remember that even the most gorgeous woman can look awkward or unattractive with the wrong pose. Think of those double-chin pictures. This unflattering image is a result of looking down toward your camera. Look straight on or above, which also allows you to show off your bosom.
Similarly, taking a photo from too high above you will make you look smaller and wider.
Don't be afraid of closeups, either. The angle of your hip or swell of your butt while lace lays against your bare skin makes for a great shot, even if your face isn't in the photo. That way, people won't be able to identify you from your sexy selfie, either. Practice framing the body parts you love and try to capture the reason you love them before taking a selfie and sending it off to your man.
5. Pick Your Pose
Figuring out how to pose can be a bit of a challenge when you are learning how to take nude selfies.
Now, one thing you don't want to do is pose for nudes in a way that's seems forced. This will come through in your photo. You know exactly what we mean if your "photo smile" looks foreign to your natural smile, so don't push yourself into any uncomfortable positions just because you think you need to pose sexually. That's just not sexy! And it can be dangerous.
Instead, try these erotic poses:
Red Carpet – The classic red carpet pose involves placing one hand on your hip, turn your body away from the camera and look back over your shoulder. This will be flattering for both your face and body!
Lie Down – We're also big fans of the pose where you lie on your stomach on the bed with your knees bent behind you. It's sexy and fun while flattering your breasts!
Lie Back – If you prefer lying on your back, lean your heels against the wall to elongate your legs. Your hair can splay out around you, or you can bend your neck over the edge of a piece of furniture and smile at the camera in your upside-down pose!
Posture
Posture also helps when you take a selfie. To improve posture, imagine you're squeezing a lemon between your shoulder blades. This pulls your shoulders back while simultaneously pushing your chest out. For a more boudoir photo, arch your back seductively.
Bend your leg slightly to hide your tummy with your knee if you're worried about it. You can also show off shoes or boots with a similar pose. Pull your knees to your chest to make footwear the focus of your photo.
Reach toward your shoulders to give your hands something to do when standing up in photos. You can also play with your hair.
Eye Contact
Make eye contact with the camera. When your man sees the photo, it'll be like you're looking right at him! (Learn how eye contact can be a sizzling blowjob technique). One hint is to look through the camera, rather than just at it.
However, eye contact is not mandatory as some photos can be beautiful when you're gazing away or even if your eyes or face are not in the shot.
Highlighting Your Jaw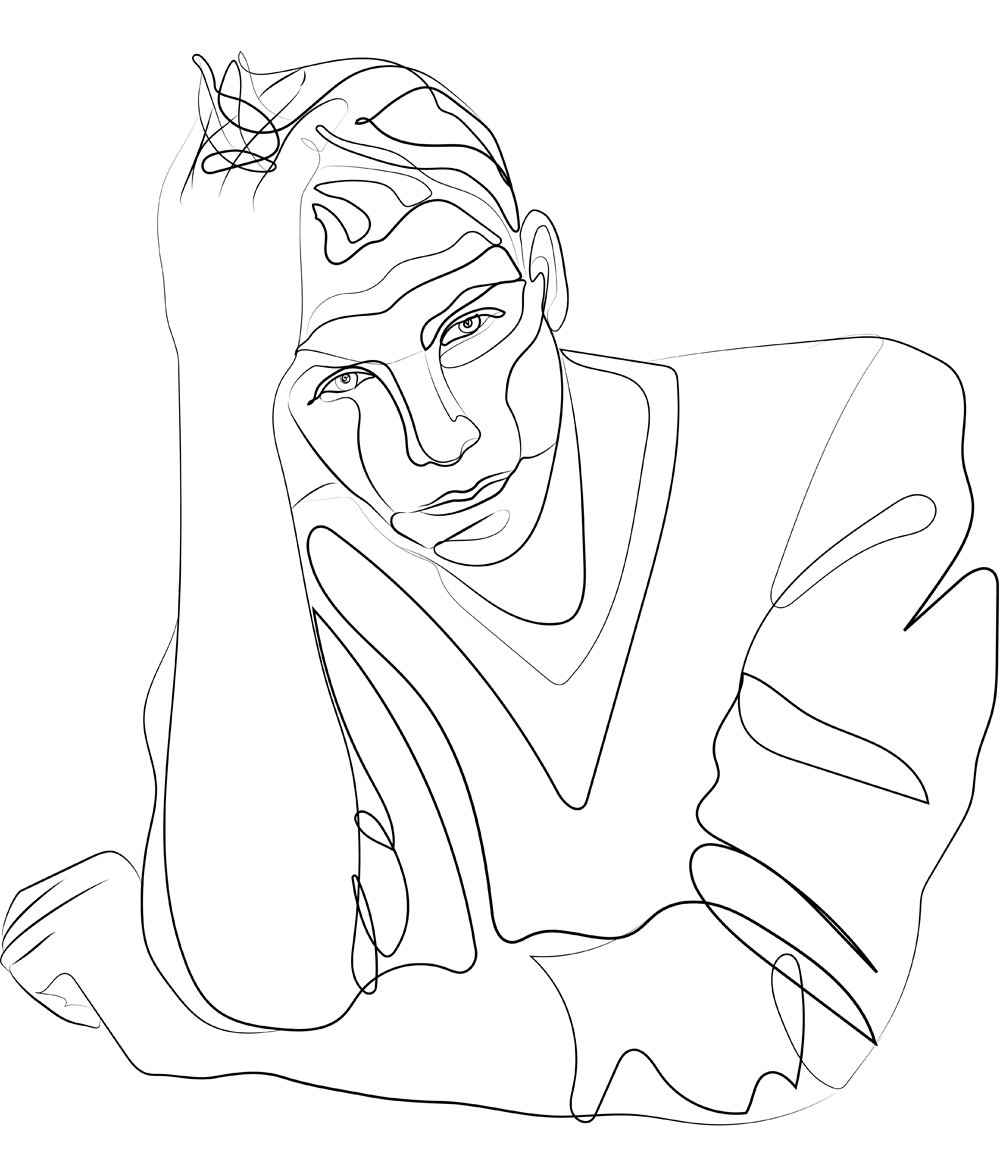 To highlight your jaw, extend your face outward from your neck. You can also tilt your chin down as you do this. Looking sideways or backward over your shoulder is a great way to highlight your jaw and flatter your face, especially when smiling! You can also turn your head slightly to the side and try angling your shoulders so that one is closer to the camera.
It may take a bit of time to get the poses right. Try not to stress if the first few shots are a bit disappointing. When taking a selfie, you're both the photographer and the model, and you might tense up as you try to position your body and your camera at the same time.
Take a moment to actively relax your body, and remember to include your mouth! Hint: think of something funny as you press the shutter button.
Your Mirror Is Your Friend
If it helps, you can pose in front of the mirror to get things right. Remember, practice makes perfect, whether it comes to flirting or learning how to take sexy selfies!
It's easy to get in the habit of always posing the same way for selfies, but this can make your photos seem less exciting or novel than you might like. So don't be afraid to mix it up. If you've sent more than a few sexy photos to your partner, he might just love something that's a bit different from your norm!
Of course, these are just a few selfie ideas. Browse the portfolios of models or boudoir photographers, and you're sure to get plenty of inspiration when it comes to sexy poses for a selfie. Look through your own photos too to see if there's a specific angle you prefer, then use it to take a selfie!
6. Use Tools
Some of these poses can be difficult if you're holding a camera or phone with one hand. Fortunately, modern cameras include a countdown mode, and a front-facing camera makes taking selfies incredibly easy without compromising your artistic nude ideas!
Set your camera on a steady surface before taking a photo. If you are using your phone to take a selfie, a case with kickstand can be useful. Finally, a tripod is useful when it comes to taking selfies, and you can even buy small tripods for use with your phone for under $10!
These tools are especially useful if you're going for a full-body shot. You know how awkward photos and poses can be when you're trying to display your whole body while taking a selfie or even while snapping a photo in your mirror. A stand can also be useful if your selfie camera doesn't take quality photos and you'd prefer to use your higher quality camera on the back of your phone. In these cases, a countdown timer can give you time to get ready.
Note that if you can hold your camera while taking a classy nude, it can help to learn against a wall or doorway to stay still which will help to reduce blurriness of your selfie.
7. Choose the Right Lighting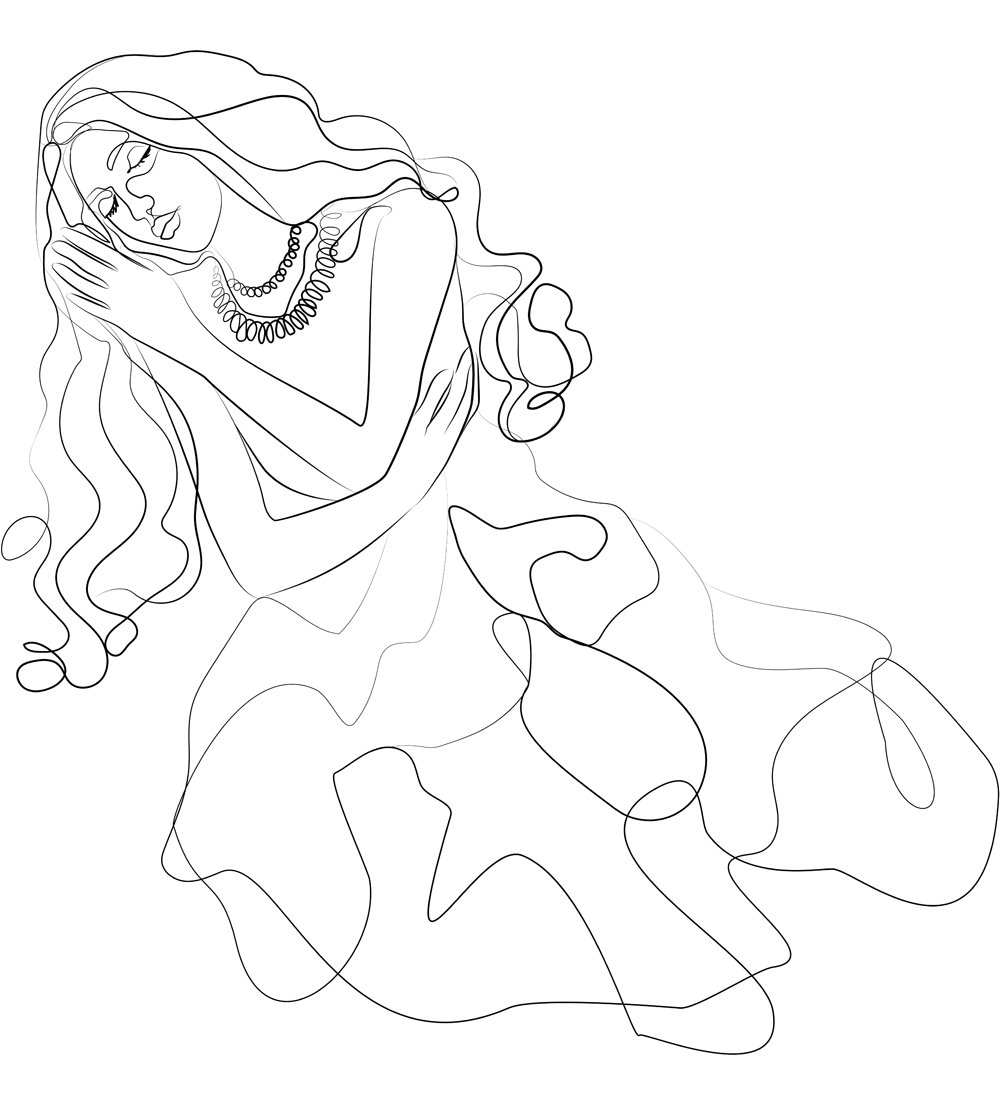 Professional photographers often bring a mobile light source with them, even when the sun is bright overhead. It's a staple in the industry. While you probably don't have thousands of dollars in photography equipment at your disposal you still need to make the best of the light you do have.
There are a number of ways you can play with light when taking a sexy selfie…
Try taking your photo at different times of the day. Natural light is almost always flattering to the subject of a photo! Lean against a window or sit down while the light washes in around you.
Also, make sure to check how your photos look in different rooms, which will have different types of light and brightness. Move so that your light source strikes your face and body from different angles. All you need to do is to turn in a complete circle to find the best angle of light in any room. Avoid shadows on or below your eyes, which can be harsh and unflattering.
You can get extra creative and incorporate soft candlelight or even a string of decorative lights. Vary the type of light that brightens your selfies for more interesting images. Dimming the lights can also make you feel more comfortable when you're on top. Get more tips to feel comfortable when riding your man.
Finally, be wary of using the flash. It can be useful, even during daylight, but it can also be harsh and unflattering when it washes you out. Having enough ambient light, so you don't need to use the flash can combat this.
8. Use Filters & Photo Editing, Sparingly
You don't want to look like someone else in your photos, and some people forget this when learning how to take a sexy selfie. A filter that brightens up a cloudy day or makes colors pop more than your camera was able to capture when taking selfies is definitely a good idea.
Your camera probably has an option to shoot in sepia or black and white, which can create a cool, artistic effect. Just don't go overboard.
Bottom Line – We all know you (probably) don't look like Kim Kardashian. Your photos shouldn't undergo extensive editing/Photoshopping. And you don't need to flatten every wrinkle or blemish. After all, those imperfections are all part of you, and that's why your man loves you!
9. Involve Your Partner
Enlisting the help of your partner to set up a picture can take some of the pressure off of yourself to come up with the perfect selfie idea and can boost intimacy. How? Let him choose what you'll wear, how you'll pose, or what props will be in the photo.
Of course, he might not be much help if the question is too open-ended, but you can give him options. Let him pick between two colors of lingerie, or send him photos of each and choose which he wants to see on you. Describe two props, which can include sex toys, that you might pose with or even use.
Then, the photo that you send will be customized for him.
Want more fun ideas like this? Try these 19 sexy games to play over Skype (or whichever video calling app you use).
10. Go Beyond Photos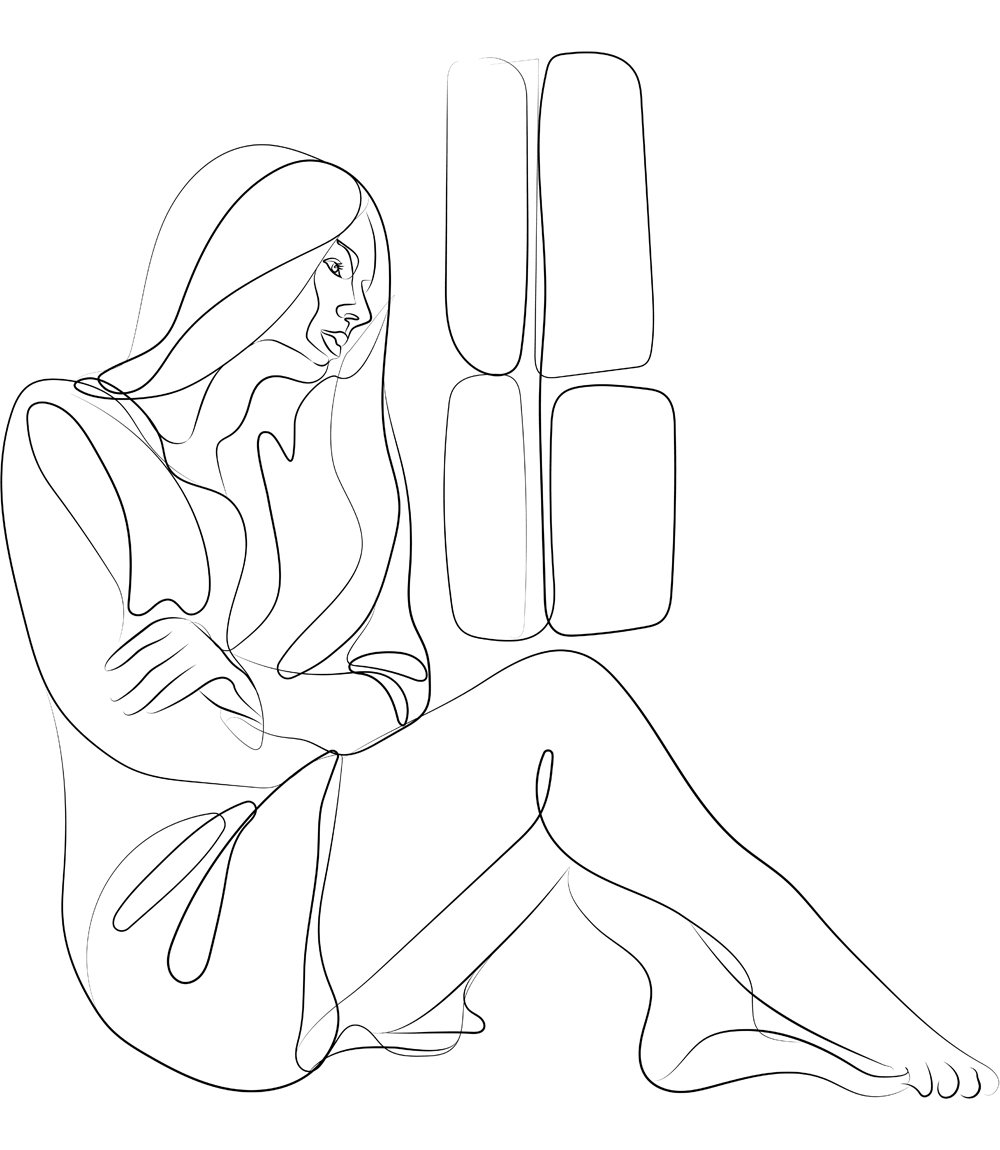 Although these tips so far have focused on selfies, which are still images, you have animated options. For example, you can record a video and send it over your preferred massaging app, as long as it doesn't exceed the maximum file size, or even upload it to a file-sharing site. Another option is to use the native video options provided by the app. For example, you can record videos up to 10 seconds long on Snapchat or record videos up to 60 seconds longs for Instagram.
There are dedicated apps such to consider, too. Boomerang by Instagram will stitch together several photos to create a video that displays forward and backward. Your phone may allow you to similarly stitch together photos or edit videos, and you can share them via your preferred app.
And if you're not down for visuals at all? Try one of these 107 dirty text messages to paint a picture that's worth 1,000 words in his mind!
11. Get Feedback?
This might sound a little out there to some people, but one way to feel confident with your sexy selfie videos and pics it to get some feedback. Some women share these photos with other women for feedback. If that's something you're comfortable with, you can return the favor to friends and let them know if their lingerie selfies look good, help pick the sexiest pose for a selfie, or give them selfie ideas!
Your sexy selfies can be something you take on the fly before you go out to the club because you know you look good, or they may be something you put a little planning and effort into. No one expects you to take professional-quality photos, but you can take a really stunning photo with the right outfit, props, and tools.
Still, even with planning, you might find that you need to take dozens of photos until you're satisfied. Perhaps the reflection you see in the mirror just look better than what the camera snaps. This can be frustrating, but even professionals take many more photos than they decide to keep, so don't let it get you down!
If you avoid the camera because you think you're not photogenic, you've got a much lower chance of taking a photo that rocks. Similarly, you'll miss out if you hide because of sexual anxiety. Learn how to cure sexual anxiety once and for all here.
Finally, some guys might just not be that into sexy selfies or nudes. Although many men are into nudes — and the hope of receiving a pic like this is why many many men send dick pics [1] — try not to get it get to you if this guy isn't. There are some guys who just don't get much out of pictures, even though many people want to validate their own confidence or significance by sending sexy selfies and nudes [2].
Don't worry, though. You can always use your words to turn him on. Discover how to flirt over text.
When you follow this advice on how to take a sexy selfie, however, you'll get better at taking selfies and may find yourself having to snap fewer photos to get that perfect shot! It just might lead to a fun encounter!
Frequently Asked Questions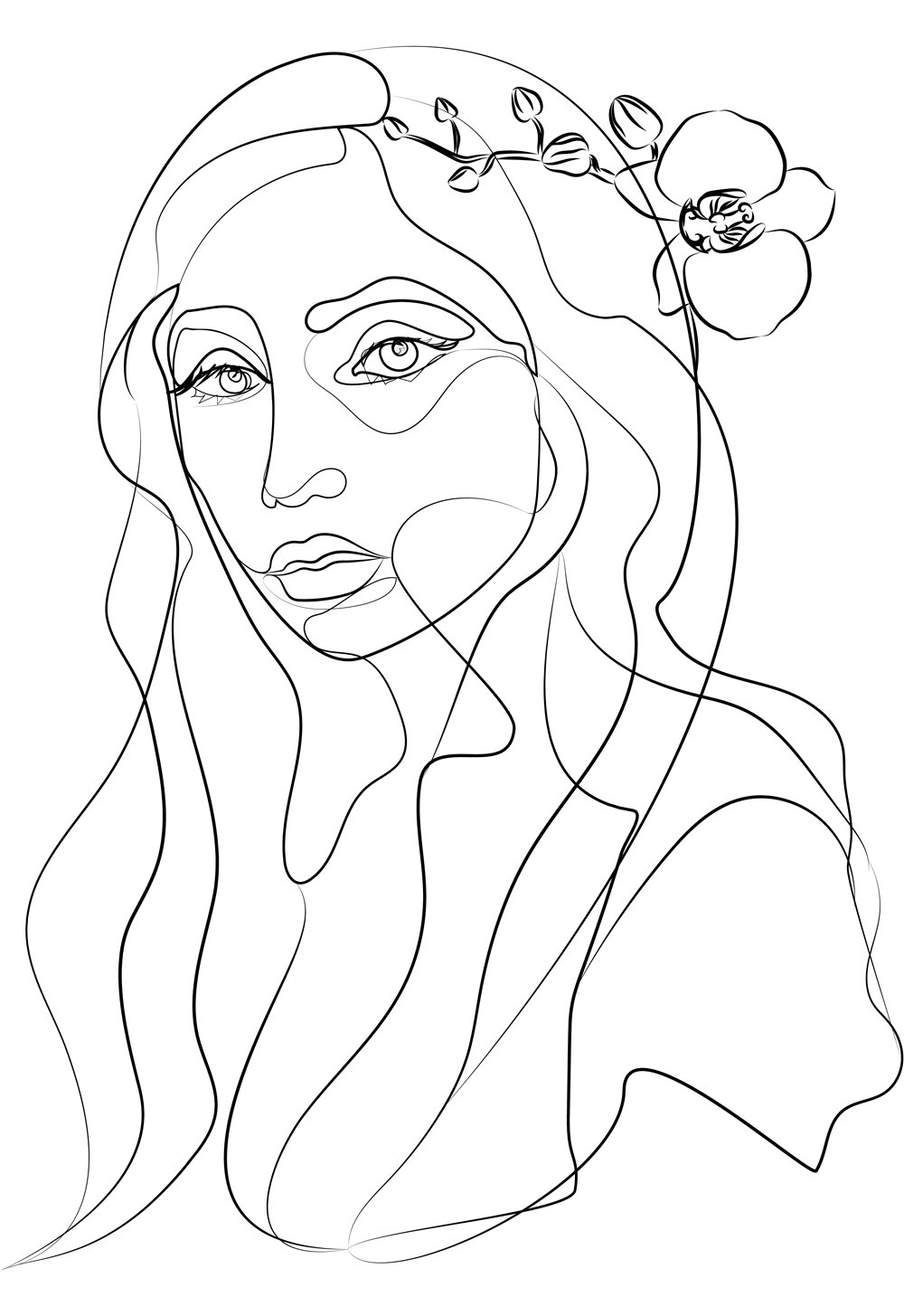 FAQ #1 – Does a bad selfie mean that I'm unattractive?
Not at all. Everything from lighting to position to the camera you're using can impact the photo. Furthermore, you may be more used to seeing your image flipped in the mirror, which can make photos of you seem jarring. Finally, remember that while you may not be your own type, that doesn't mean you're not someone else's type. And if you're sending that selfie to an established partner, it's a good bet they're already attracted to you!
FAQ #2 – Is it safe to send a sexy pic?
You're smart to wonder about the safety and security of any photos you might send. After all, the headlines are full of data breaches and revenge porn cases (revenge porn is when a previous partner shares your photos maliciously without your consent). While the people who violate your privacy are really those who are in the wrong, the victims of these crimes are too often blamed. Some people opt not to take any sensual photos for these reasons, but if you want to take photos, here are a few ways to remain as safe as possible.
Delete any photos as soon as you send them. Do not sync them to the cloud.
Make sure that any device that auto plays your photos, including digital photo frames and screensavers, do not have access to sensitive pictures.
Don't take any photos with your face or identifying information (birthmarks, tattoos, etc).
Avoid using obvious photo and folder names.
Hide your sexy photos from your gallery. Samsung devices have a secure folder, LG users can use Content Lock, and iOS has a hidden media feature. Other devices may be compatible with third-party apps that achieve this.
Secure any device containing sexy photos with a passcode/password.
When possible, use long, randomized passwords.
Change the password to any device or account containing these photos frequently.
Only send photos over trusted connections and not open Wi-Fi networks.
Use an encrypted messaging app (WhatsApp and Telegram are two options) to prevent anyone intercepting your photos/videos besides your intended recipient.
Use a third-party photo-sharing site (ON/OFF Photo is one option, and IMGUR is a popular image hosting site) and send the URL rather than directly sending the selfie. This way, you can delete the uploaded photo when you no longer want someone to have access to it.
Utilize the messaging app's native function to delete or unsend a message. For example, Instagram has an option to unsend a direct message.
FAQ #3 – How do I avoid looking or feeling silly in a sexy selfie?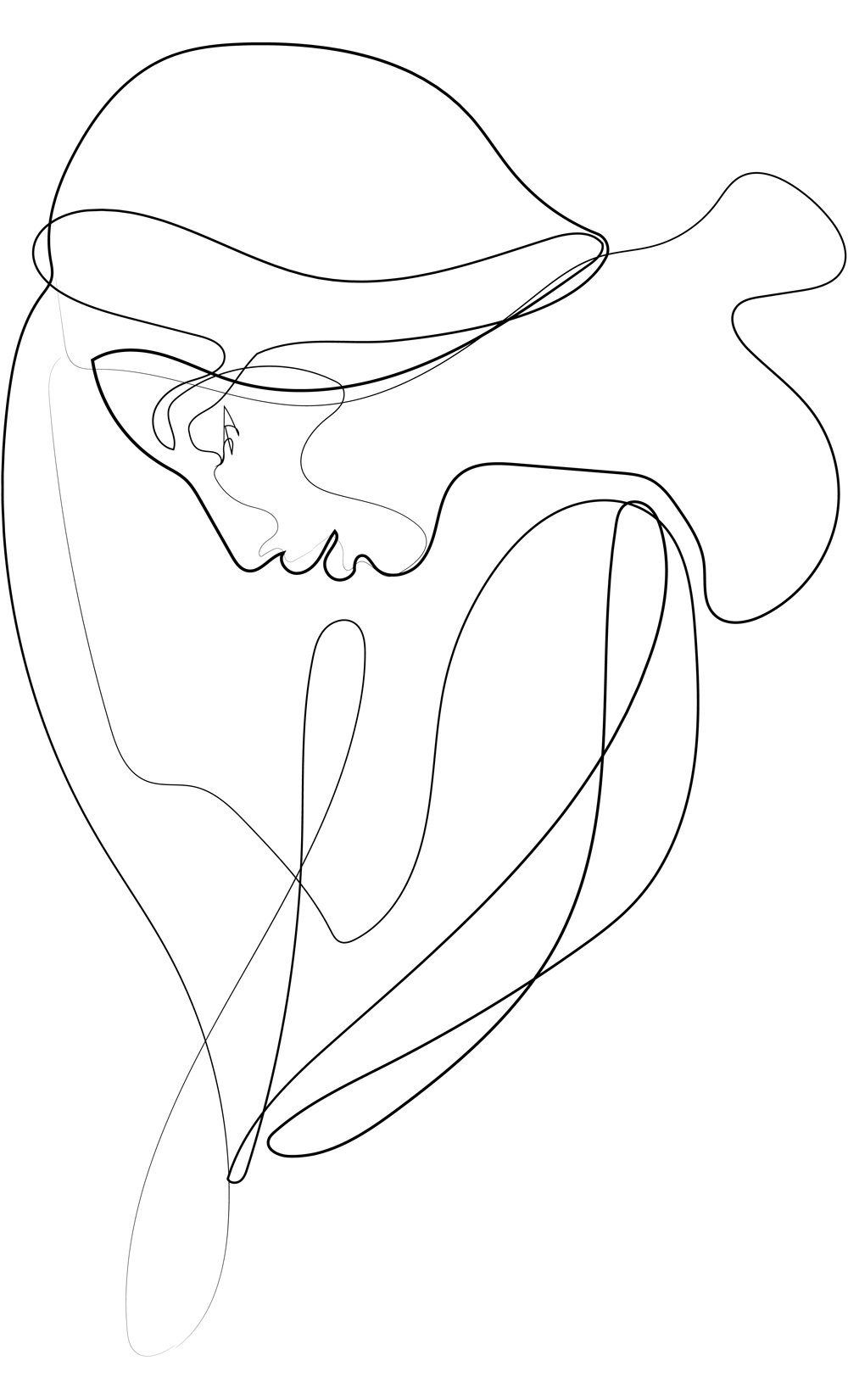 It's natural to feel self-conscious if you're not used to being in front of the camera or being that exposed. If may help if you only take photos of your body and not your face when you pose sexily.
However, photos may look silly because you're trying too hard. You can take inspiration from other sexy photos, but don't become a caricature. You want these photos to depict a sexy version of you, not something that is generically or over-the-top sexy. This may mean leaving a little bit to the imagination rather than baring it all.
Bonus tip: Ask your partner when you look the sexiest and try to emulate that in your selfie.
Resources
This post on Buffer discusses the results of a survey of what makes someone photogenic.
See how subtle adjustments to pose and lighting impact photos thanks to this Buzzfeed article.
This MakeUseOf guide shows how you can hide media from your gallery. There's a similar guide for iPhone users.
Heimdal security recommends these encrypted messaging apps.
This Woman Finally Learned How To Orgasm Easily During Sex. At 42 Years Old. Here's How...
I want to tell you about my friend Karen.
Karen came to me one day. She was hysterical.
She told me that her marriage was falling apart because she and her husband didn't have satisfying sex.
Every time they were intimate, Karen was faking her orgasms. It turns out she couldn't orgasm during sex.
In fact...
She never had an orgasm in her entire life. Not one!
This left her feeling embarrassed and ashamed. And...
She completely hid this from her husband. Thankfully...
It turns out that there is a way for any woman to orgasm. Easily. And have multiple vaginal and full body orgasms during sex and masturbation.
I shared the process with Karen.
After she followed the simple process, she could barely come to terms with how...
Quickly and dramatically her sex life changed.
We met up a few months later and...
She would not stop talking about it,
"I thought I was one of those women who couldn't orgasm. I used to think I was 'broken' and 'unfixable.' This saved my sex life, and that saved my marriage."
Even if you currently struggle to orgasm during sex or when masturbating, this process will also work for you.
And best of all, you don't need to do anything weird or uncomfortable to start having the best orgasms and sex of your life.