I can't publish my most intense and wild sex tips online, so I send them in my private and discreet email newsletter. You can find out more here.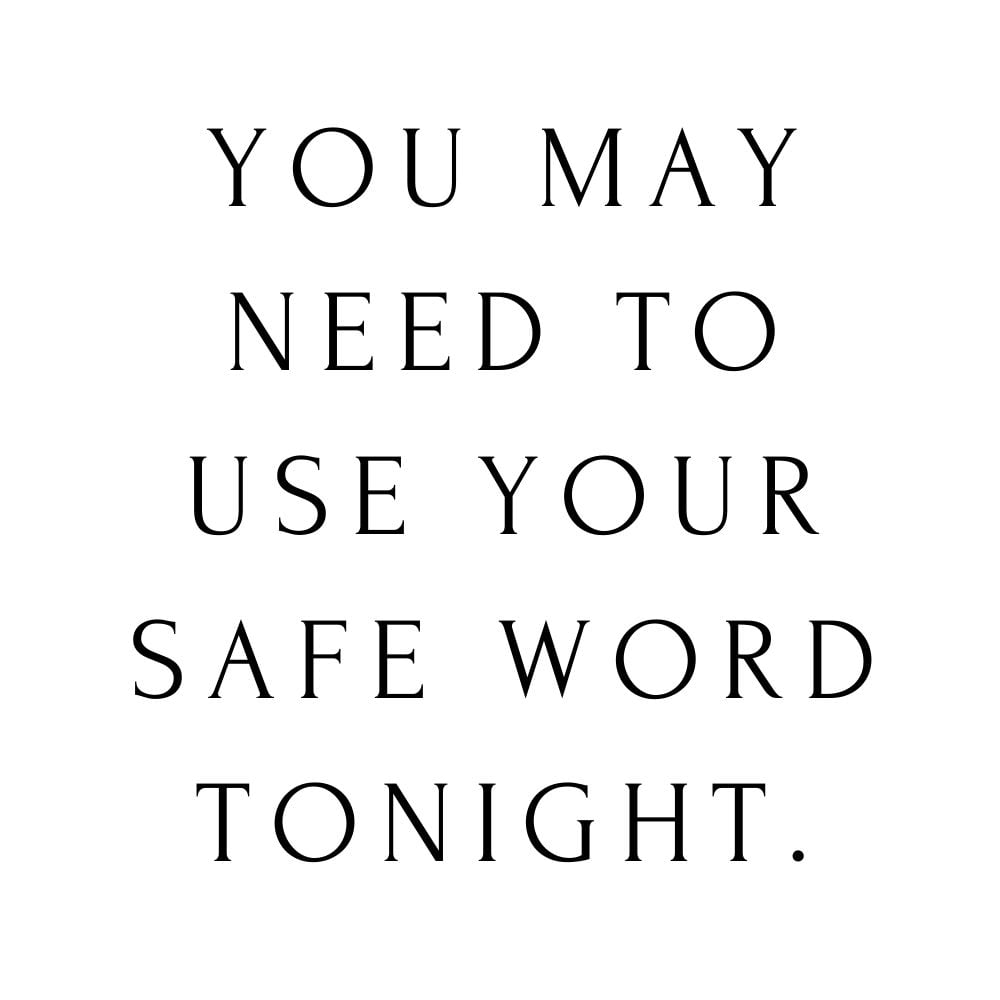 Sending dirty text messages is a great way to talk dirty to your man when you are not around. So what kinds of dirty SMS text messages should you send your man to keep him thinking about you? Click here to skip straight to the list of dirty text messages.
There are several reasons to send dirty text messages:
This way, you'll never be far from his mind. When you're finally together, he'll be desperate to rip your clothes off and have sex. So, you should view dirty texts as another foreplay technique. It can help to get yourself horny, too.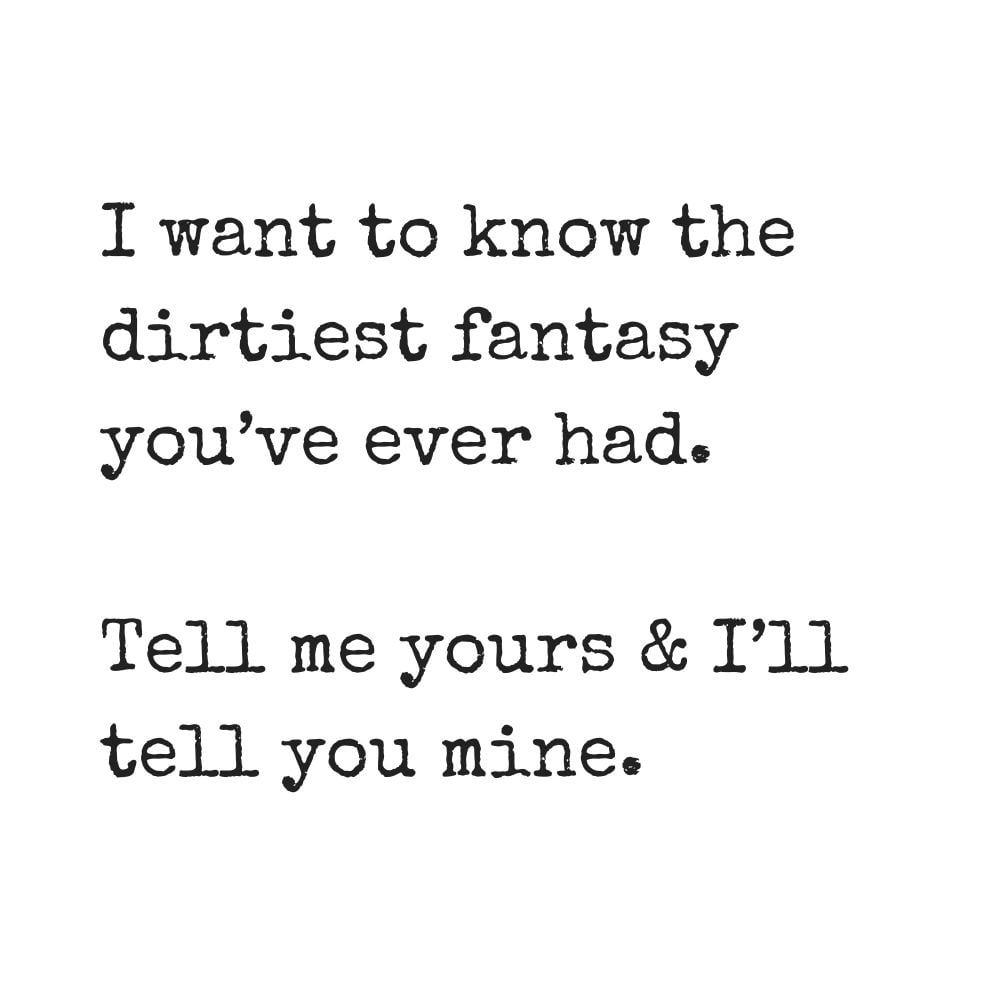 Related: Understanding Your Sexual Response Cycle To Get Aroused (+11 Techniques)
Dirty Text Messages To Keep Him Thinking About You
I personally find that the most powerful use of dirty messages is to keep him thinking about. Here is an example that you can send him:
"I was thinking about you last night as I was falling asleep."
Messages like this are not very direct, just like some of the dirty talking phrases I've written about in the past. You'll also notice that they don't need to be sexual either. The purpose is to get him thinking and wondering about you, while also telling him something that he would really want to hear.
Related: If you want to give your man back-arching, toe-curling, screaming orgasms that will keep him sexually addicted to you, then you'll find them in my private and discreet newsletter. You'll also learn the 5 dangerous & "dumb" sex mistakes that turn him off and how to avoid them. Get it here.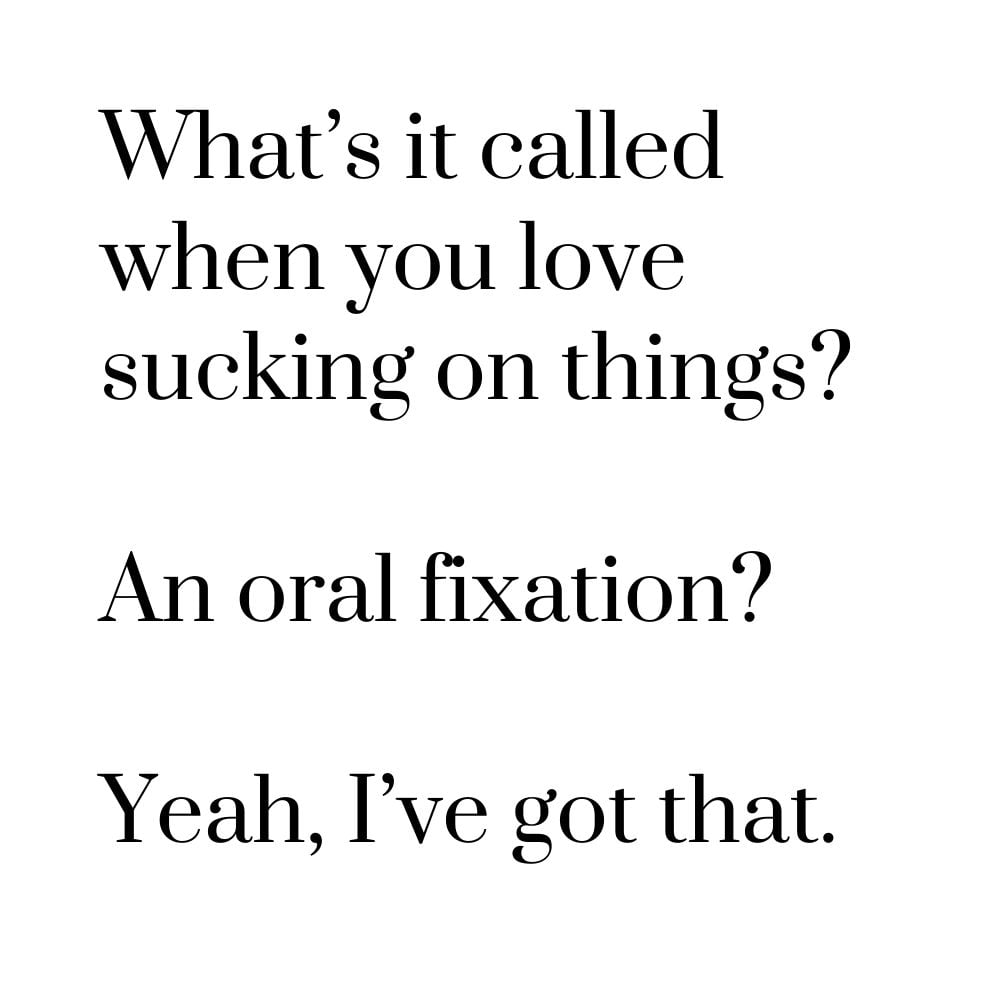 One very important point to keep in mind when sending your man a dirty text message is that it's often better to send him a message that is short and isn't asking for a reply. This is a subtle sign of confidence to your man.
Dirty Text Messages To Build Sexual Tension
Text messages are the perfect way to build sexual tension with your man. The texts you send can be quite sexual, but the fact that you and your man are quite far apart means that there is a barrier to anything sexual from actually happening (barriers are what build sexual tension). Try sending this messages to your man. You may find that some of them are a little wild and 'out there' while others are a little quieter:
"If I didn't have to go to college/work today, I would come over & blow your mind ;)"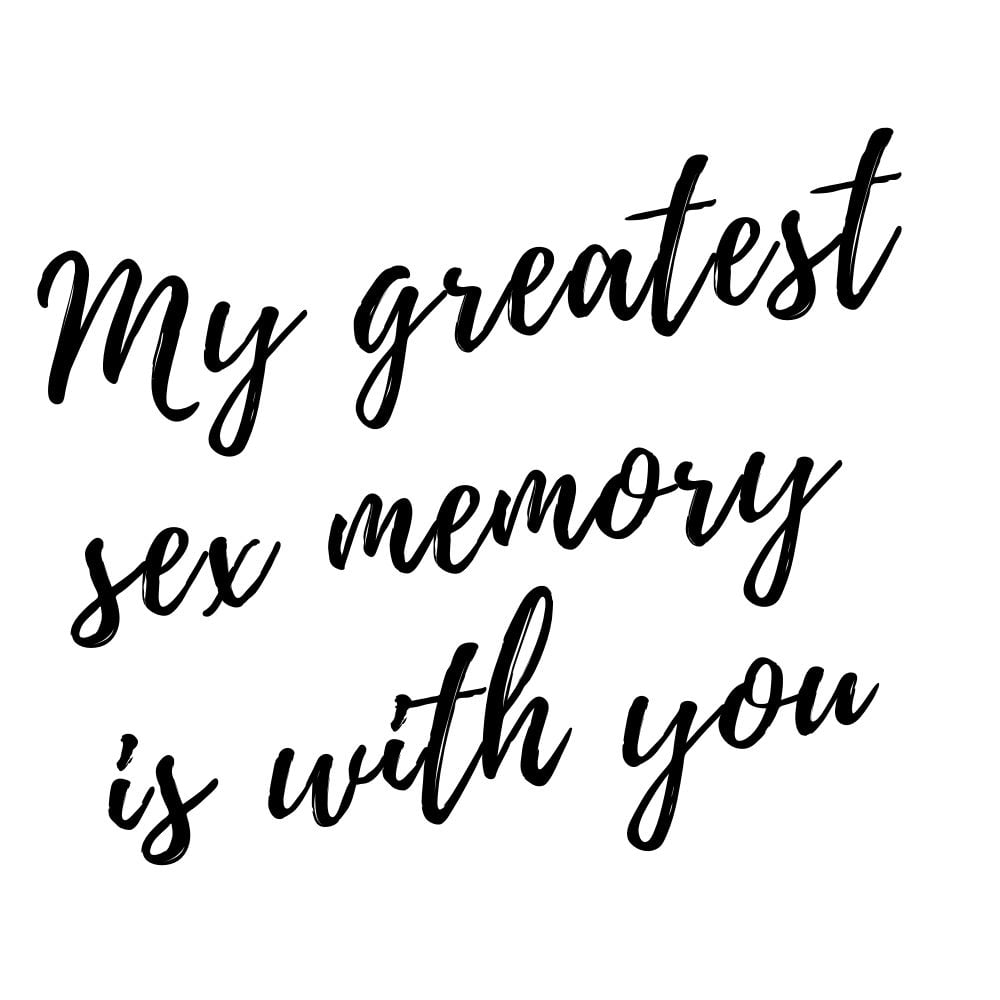 The great thing about this one is that it could mean a lot of things. It could mean that you are going to give him an awesome blowjob…or it could mean that you are going to show him something cool. By being indirect and not clear like this, you will also get him thinking about you, which is exactly what you want!
These messages will build a lot of anticipation with your man. So when he finally does get a chance to be alone with you, he will be pretty much panting like a dog. You will find a lot of other great ways to build sexual tension by talking dirty in the Dirty Talking Guide.
Dirty Text Messages To Arouse Him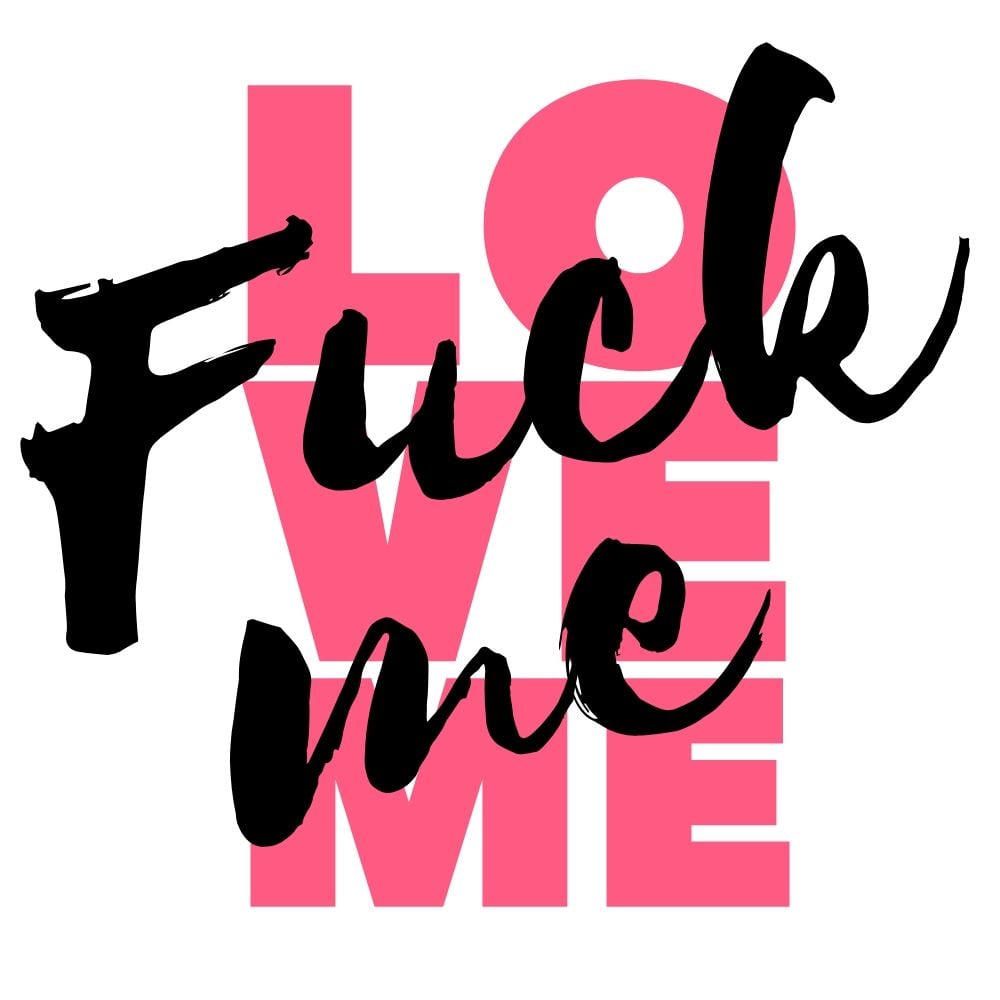 Keeping him thinking about you and building sexual tension are 2 of the more subtle ways of sending dirty text messages to your man. A more direct way is sending him a message simply to arouse him. Try this:
"I want you on top of me now."
You will find that it's easier to send your man messages like these when you have been seeing him for a while first. Otherwise, it may seem as if you are coming on a little strong!
Dirty Text Messages To Tease Him
You need to be careful when sending your man a message to tease him. It's important that you are not overly mean to him when you send them in case he gets the wrong idea. Here are some good examples of what you should consider sending him to tease him:
"How come I'm always horny when you're not around. Grrr!"
"If you were here right now, I would give you the blowjob of your life!"
The Big List of 107 Dirty Sex Messages to Send Your Man
These dirty text messages are split into three groups. "X" text messages are the least dirty, but there aren't that many of them because there are similar examples throughout the Bad Girls Bible. For example, read this if you want to learn how to flirt with a guy over text.
XX messages are steamier but don't mean you've committed to having sex with a guy.. just yet. And XXX messages are the dirtiest of all and show that you're serious about having sex with this guy.
8 Dirty Text Messages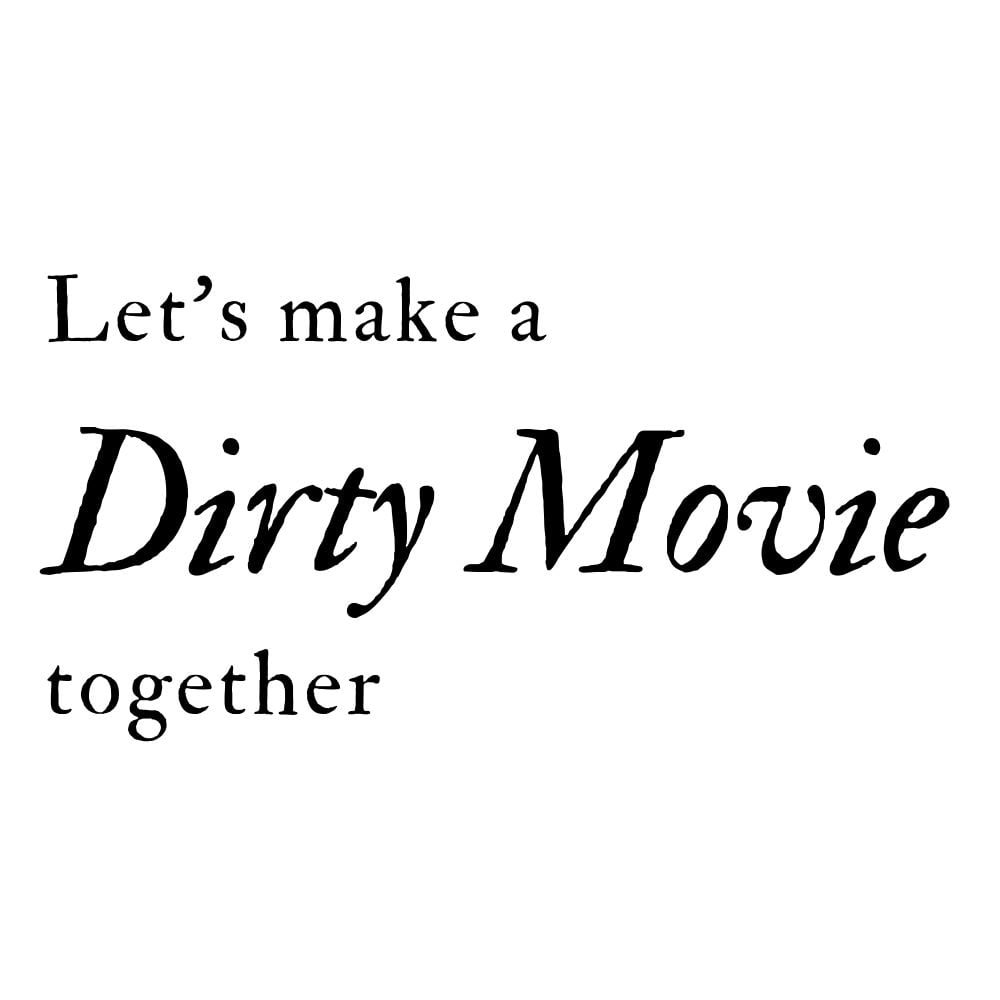 These messages only hint at being dirty. They might be considered a little more flirty or could even be missed by someone who is busy or oblivious, but they can also work if you're testing the waters. If he does pick up your meaning, he can fire back with his own dirty text messages or even escalate.
I bought something for us to use together.
Let's play a game [segue into dirty questions, giving commands, etc.]. Get ideas for flirty text games.
It's been so hard to concentrate at work/school today.
I'm bored. Tell me what I should do to entertain myself?
You should see how I look in my new dress [make it dirtier by suggesting lingerie, underwear, etc.].
It's not that I can't stop thinking about you. Oh wait, that's exactly it.
Can I stop by for lunch?
Let's share secrets.
XX Dirty Text Messages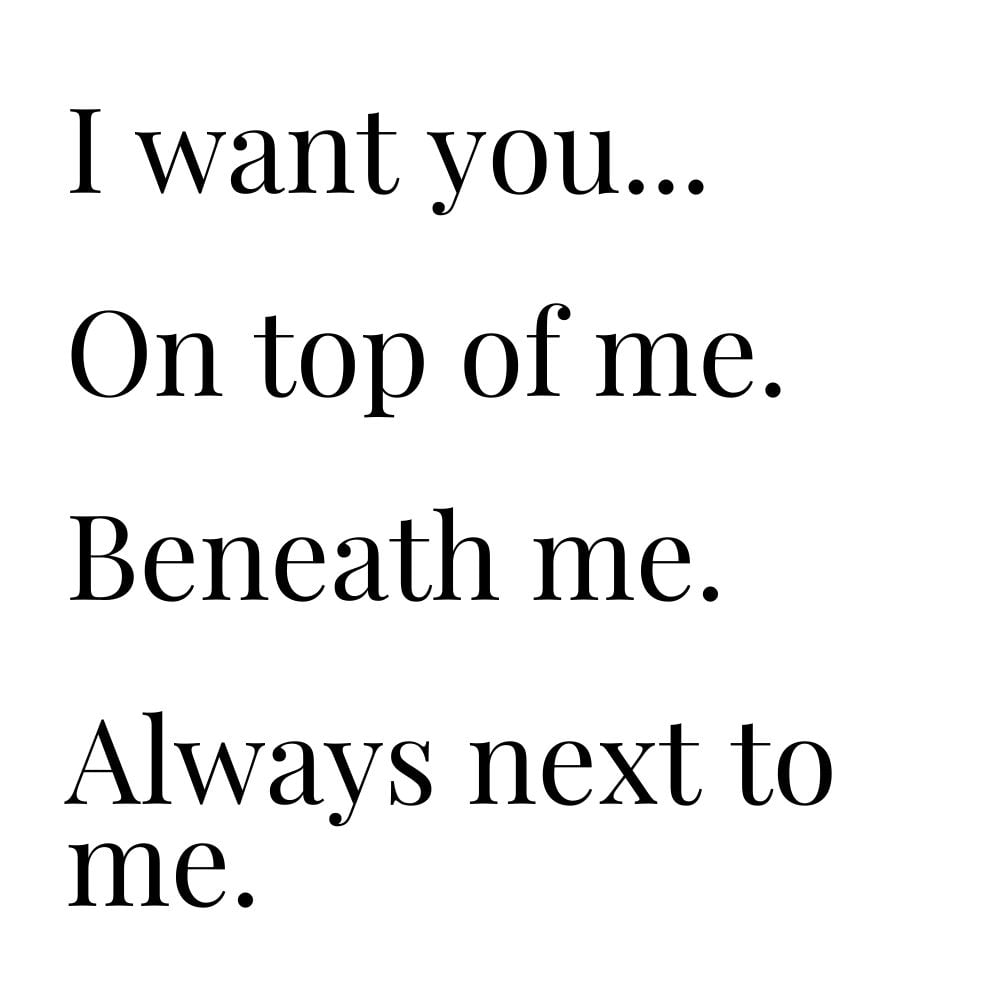 There's no denying that you're in a sexy kinda mood when you use these dirty text messages, and they're less likely to be misconstrued. But you're not breaking out the most explicit language… yet.
What's it called when you love sucking on things? An oral fixation? Yea, I've got that.
I'm just thinking about the last time we were together. It felt so good.
I wanna know the dirtiest fantasy you've ever had. I'll tell you mine.
Guess what I'm going to do the next time I see you.
Send a picture of two lingerie options from your closet or a lingerie store, asking him to pick one.
What's the greatest memory you have of us having sex? (You can also describe your own).
Sometimes I see you, and it's like I'm out of control. I just want to jump your bones.
I've been planning what I'll do to you in bed all week. I am going to blow your mind.
I bet I can make your squirm/moan/pant.
I slept so well after I got home. We should do that more often.
Do you think I should go commando tonight?
Something will be different about my body when you see me next. It's up to you to find it.
Name a body part, and I'll send a picture of it.
I've been interested in rough [or gentle, sensual, etc.] sex for as long as I can remember.
Let's install a mirror in the bedroom.
Sometimes just your kisses turn me on.
You're such an animal in bed. I absolutely love it!
Do you think I make too much noise in bed? Next time we can try a ball gag.
[Send an audio recording of you masturbating] Guess what I am doing in this clip?
If you guess what I'm doing now, I'll send you a picture of it.
I just want to spend all night with your body next to mine.
You're so skilled that you could teach lessons in sex!
You scream for ice cream; I scream for ____ (fill in the blank).
Do you know the most sensitive part of my body?
If you FaceTime me right now, you'll like what you see!
I found something that reminds me of us. You wanna see? [When he agrees, send him a porn clip or GIF]
Should we try roleplay in bed?
I can't believe how our bodies fit together.
Let's make a dirty movie tonight.
Have you ever wanted to have sex in public?
[Send him a link to Bad Girls Bible]. What should we try next?
Is your tongue made of magic? Otherwise, I don't know how you do that.
[Take a nude photo with your genitals and breasts blacked out]. I'll show you the whole thing if you guess the number I'm thinking! It's between 1 and 10.
[Send a picture of the local adult video/bookstore or section]. Guess what I bought!
I miss you in bed… and in me.
We should buy me a toy that I can use when we can't be together.
I can't figure out whether I like you best on top of me, beneath me, or next to me. What do you think?
I found this new site called the Bad Girls Bible, and I've got so many naughty ideas! [Send a link to a specific page if you'd like]
Let's explore each other's erogenous zones. There are so many (consult this guide)!
I know you've already had dinner, but what about dessert?
I just got out of the shower. I haven't even had time to get dressed first!
I don't care if you rip my clothes to shreds when you undress me. In fact, I'd prefer it that way.
What I need right now: sleep, food, and sex. Except I don't care about the first two.
Wanna know what I'm doing today? [When he answers "Yes"] You.
Is it bad if I've already masturbated today and it's not even noon?
XXX Dirty Text Messages
The dirty text messages below are the dirtiest of this list! There's no playing coy. You want him, and he'll know.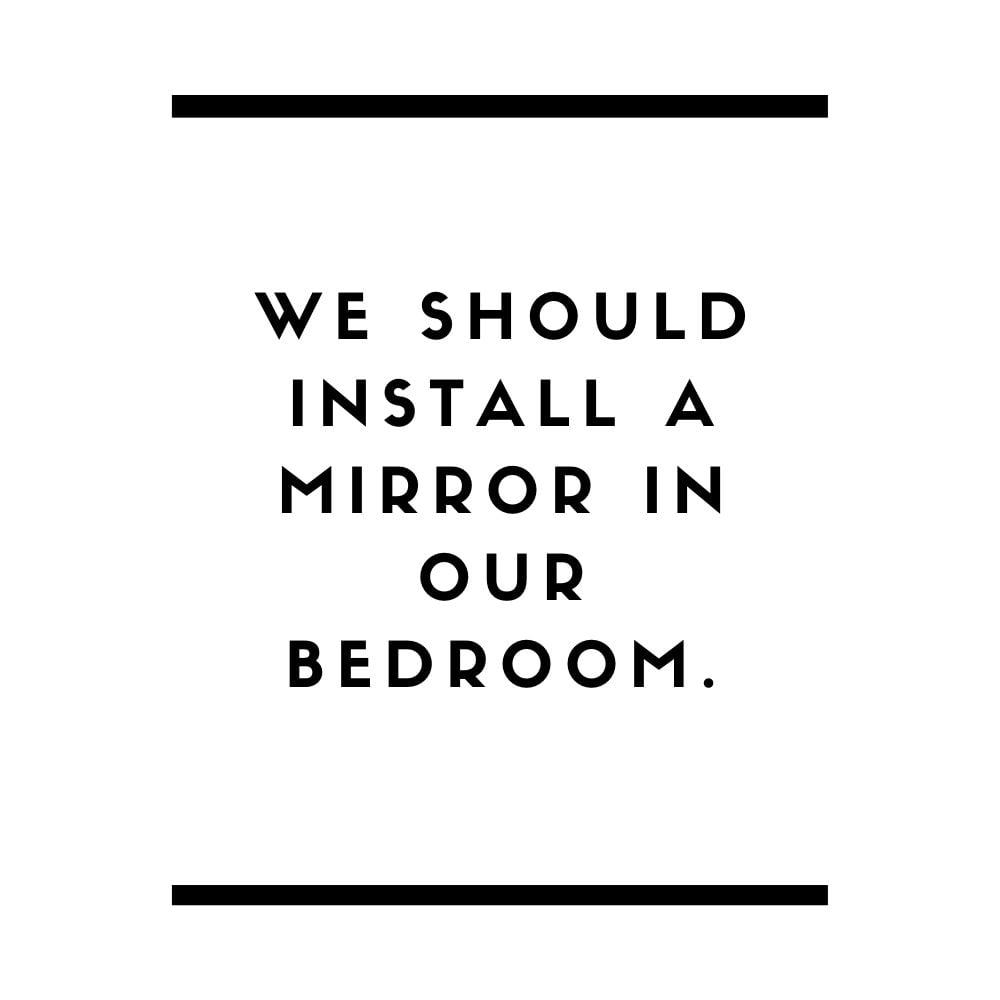 If you send these to a guy, he may expect you to have sex with him. While you absolutely have bodily and sexual autonomy, it's just helpful to know how guys might think when they receive one of the following messages.
I was so loud when I was thinking about you and masturbating. I hope no one overheard!
I can't help but touch myself when I think about you.
I don't think I'll be able to wait long enough to take all my clothes off the next time we fuck.
I can't wait until you're stripping me from my clothes, undoing every button, strap, and zipper, and doing whatever you want with my body.
Come over.
Every time I fantasize about us having sex, I imagine you tying me up and having your way with me.
Send a nude photo/selfie.
I want to suck your cock better than anyone has before.
Do you want to cum on my face/breasts/stomach the next time I see you?
I'll be wearing anything you want and doing anything you want me to when you get home/come over.
I want to see everywhere your cock will fit in my body.
You're going to fuck me up against the wall next time we have sex.
I dare you to rub the back of my throat with your cock.
Here are my favorite ways to pleasure you [list them in as much detail as you desire].
Nothing feels better than when you cum inside of me.
Let's try titty fucking tonight. (Learn more about this).
I love when I'm ass up on the bed, and you're balls deep in me.
I bet you can fuck me better than I fuck myself with my sex toy.
What kind of dirty talk do you like? I want to make your cock rock hard.
I love the way my pussy tastes on your fingers.. and cock.
Soon I'm going to give you a surprise blowjob. You better be ready. (Get blowjob tips)
I need you to spank me, Daddy. It makes my pussy so wet.
My favorite sex position is when you ride me doggy style, and I have to bury my face in the pillows to keep from screaming so loud the whole block will hear.
I can't believe your thick cock even fits inside me.
I wonder what you think about when I'm fucking you, my tits are bouncing in your face, and I cum on your hard dick.
Sometimes I think about cum dripping from your cock onto my body. I trace patterns in it on my skin.
God, my pussy is so wet. I can't wait until you get back and make me cum.
I just want to use your body: your tongue against my clit as I grind on your face, your hands inside my pussy and rubbing my G-spot, and your dick buried inside me as I ride you to heaven.
I know you want to fuck my ass. How about tonight?
I've been wearing a butt plug all day in preparation for tonight.
Sometimes I'm at work and I'm so damned horny that I squeeze my thighs together over and over until I can go home and jerk off. I wonder if anyone ever notices.
It was so sexy when you were explaining/fixing/teaching something. My panties were soaked when I took them off.
I'm using that new toy you bought me right now.
Sometimes I can see your nipples through your t-shirt, and I imagine flicking my tongue against them.
I've been working on my blowjob skills. Can I test them on you?
I've been naughty with my workload/school today. Do you think I deserve to be punished?
I wish you could feel how I feel when we have sex.
Can I practice my lap dance skills on you?
I feel so amazing when I ride you. I hope it's good for you, too.
I know you're at work, but you need to go to the bathroom and masturbate and think of me.
I'll pay you twice your salary if you come home and fuck me silly.
You don't have to masturbate tonight. I'll play with your dick for you.
I stopped by the grocery store on my way home and picked up something you can eat off my body.
I'm dropping to my knees as soon as you walk in, so you better be prepared to brace yourself.
I just figured out the perfect safe word. Guess we have to try it out now.
8 o'clock. My bed. What you wear doesn't matter.
Save some energy for me tonight.
Tonight, I'll do all the work in bed.
When you get here, you can put your duffel on the floor and your cock in my pussy.
If you get here in 20 minutes, I'll do that thing you always ask about.
Ready when you are [send a photo of you in bed]
Sometimes I realize I've been stroking my phone like it's your dick.
I've made a mess in my panties and you have to clean it up — with your tongue.
The last guy who fucked me was so bad that I had to think about you the whole time.
If you enjoyed learning these dirty text messages, but want to learn my most powerful dirty talking tips to build sexual tension, turn him on and keep him attracted to you, then you will probably find the advice I give in the dirty talking tutorial video to be incredibly helpful. Enjoy!
If you're looking for something a little more tame, check out these sexy text messages. Not sure if you're ready for that? Back up and send a flirty text message instead.
6 Dirty Text Message Tips
1) Just because we've been talking about dirty text messages it doesn't mean that you can't send your man these types of messages as an email or private facebook chat or IM.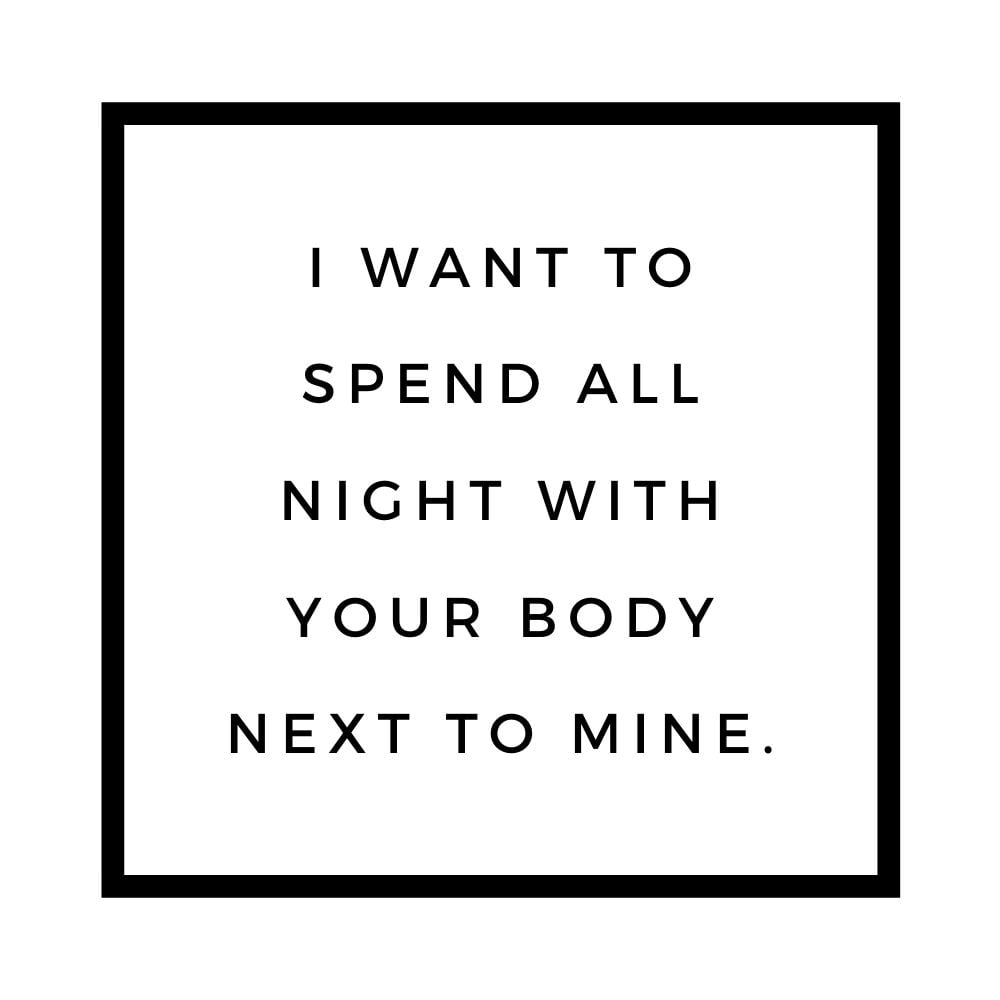 2) You may be eager to start sending your man all kinds of dirty text messages, but my advice is to first test the waters with some tame messages to see if he's into it. If it's clear that he is, then you can proceed to send raunchier messages. If you start off by sending him a message that's really out there, then you risk him getting freaked out by it.
3) Remember that switching it up keeps things interesting. Even if you're already in a sexual relationship with the guy, you don't need to always send dirty text messages. In fact, it can get a bit boring. So mix it up with messages that are flirtier or even more romantic to keep his interest.
Read More: 47 Love Text Messages + When To Send Them
Similarly, you don't want to be too predictable. Sometimes you might message him on your lunch or break or when you get home from work. But you can switch it up with good morning texts or sending him a message when you're standing in line at the grocery store.
4) Be yourself when you send him a dirty message. You want to be dirty, but you want to do it in a way that suits you. You can swap "cock" for "penis" or "pussy" for "vagina" if you don't normally use slang. And if you're not typically blunt about sexual things, you may not enjoy sending super explicit text messages.
You don't have to use crude language just because it seems dirty. A little euphemism or innuendo works just fine — or you could always trail off. Sometimes leaving something to his imagination will work in your favor.
On the other hand, if you are a little more reserved or polite, then sending something kind of raunchy might be exactly the sexy surprise that gets his motor going.
5) Recognize that sending pictures — and even taking them — can be risky. If your device or even storage solution is hacked, someone could see those pictures that you intended just for your partner.
But if you break up and he feels bitter, he could share them with people on the Internet or even people who you know. It might be safer to take photos that don't show your face or identifying birthmarks or body modifications. However, if you're concerned, it might be best not to take these type of photos at all.
6) Be careful about messaging him. It can be hot to send a steamy text when you know he's surrounded by people, but you don't want to do that if he's projecting his screen in a meeting at work. Some people dislike being interrupted by messages during certain times, too. Figure out what he likes, so your messages are always welcome.
One thing he can do is to utilize his phone's Do Not Disturb mode or turn off message notifications when he doesn't want to be distracted or have them pop up on his screen. Some messaging apps have a "black box" or private conversation feature that help to ensure that no one but him sees those dirty messages you've sent.
Related: Should I Text Him
If you don't abide by those rules, it could end with him ignoring your texts.
Once you master the art of sending dirty text messages, you can use it with your current partner, new lovers, or even people you just want to flirt with.
Orgasm Every Time. Easily. Here's How...
I want to tell you about my friend Karen.
Karen came to me one day. She was hysterical.
She told me that her marriage was falling apart because she and her husband didn't have satisfying sex.
Every time they were intimate, Karen was faking her orgasms. It turns out she couldn't orgasm during sex.
In fact...
She never had an orgasm in her entire life. Not one!
This left her feeling embarrassed and ashamed. And...
She completely hid this from her husband. Thankfully...
It turns out that there is a way for any woman to orgasm. Easily. And have multiple vaginal and full body orgasms during sex and masturbation.
After I shared the simple process with Karen, she could barely come to terms with how...
Quickly and dramatically her sex life changed.
We met up a few months later and...
She would not stop talking about it,
"I thought I was one of those women who couldn't orgasm. I used to think I was 'broken' and 'unfixable.' This saved my sex life, and that saved my marriage."
Even if you currently struggle to orgasm during sex or when masturbating, this process will also work for you.
And best of all, you don't need to do anything weird or uncomfortable to start having the best orgasms and sex of your life.