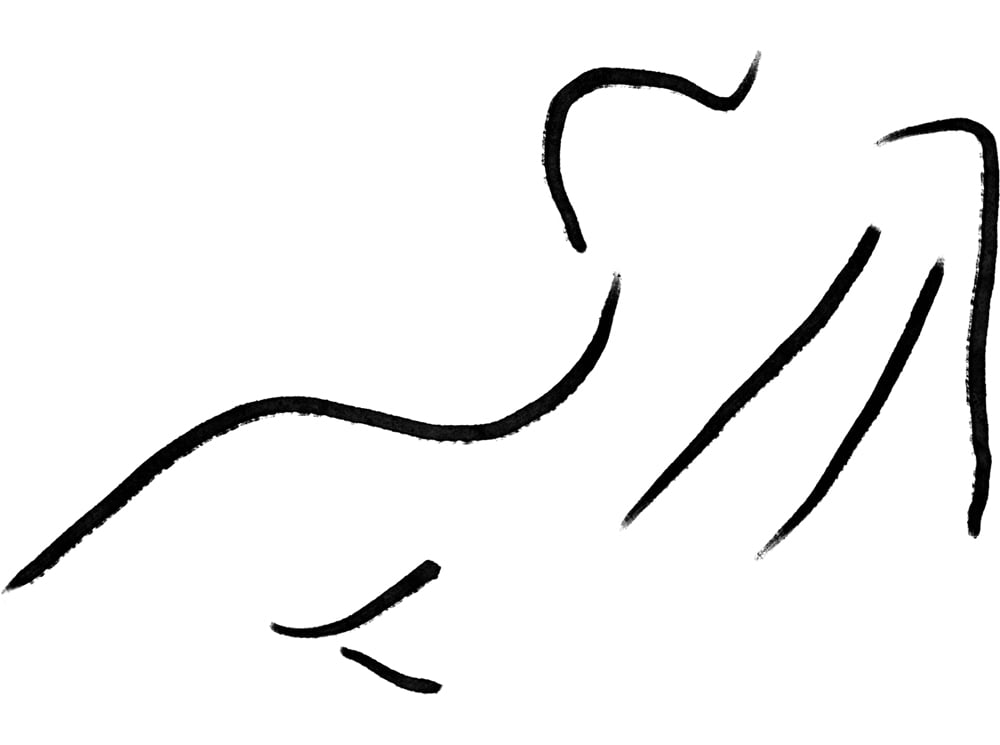 There are a few really easy things that you need to do if you want to make a guy horny. While some guys can get horny and turned on just by holding your hand, other guys need a lot more to get horny. Below you will find some of my most powerful strategies from the Bad Girls Bible for turning your man on without acting slutty or weird.
How to Get a Guy Horny
1. Set the Mood
The mood or atmosphere of where you are with your man plays a big role in making him horny and turning him on. If you are at a football game together during a sunny day, you could both be having a great time.
But this isn't a place where most guys get turned on…
How about in the corner of a quiet bar, with a candle on your table? This is much more likely to help make your man horny. So the next time you are choosing somewhere for you and your man to hang out, ask yourself this:
Is this place likely to make him horny or not?
Some great places that you should consider that will make him horny are:
Small, quiet bars
Your place
His place
A deserted beach at night
These are just a few suggestions, but you'll notice that each of these 3 places are quite private and not too loud.
Finding a way to engage all his senses is important if you want to make him horny.
Smell – Candles or incense treat his nose. You can spray your signature scent around the room or apply lotion to get his attention. Pick scented massage products to fill the room with a sexy smell. Leather is a scent many people enjoy. If either of you is sensitive to smells, you might want to skip this. A headache is not sexy.
Sight – Dressing up sexy will tantalize his eyes, and we'll get to that shortly. Don't forget other things he can see. Declutter a room and lower the lights. Switch out bulbs if the ones you have are bright. Candles make a room feel romantic or sexy, too, and LED candles don't pose a fire risk. Drape a scarf over a lamp to make a room feel sexy. If you're a little kinky, a blindfold prevents him from seeing anything, which can really amplify the mood for sex!
Taste – There are products that you can wear so your skin will taste different. Flavored lube can do this, too. But he might just enjoy the way you taste. Consider wine or another food that's known to be an aphrodisiac.
Hearing – Consider putting on a sexy playlist to help get him horny and seduce him. Some people might find the sound of a thunderstorm especially sexy. You could even play porn in the background. Lower your voice just a bit to be sexier.
Touch – Silky sheets and scarves, fur, gloves, your own hair on his skin. All of these things can engage with his sense of touch. Don't forget how the room feels, either. Too hot or too cold can be uncomfortable. It should be in a comfortable range to undress.
2. Think About How You Look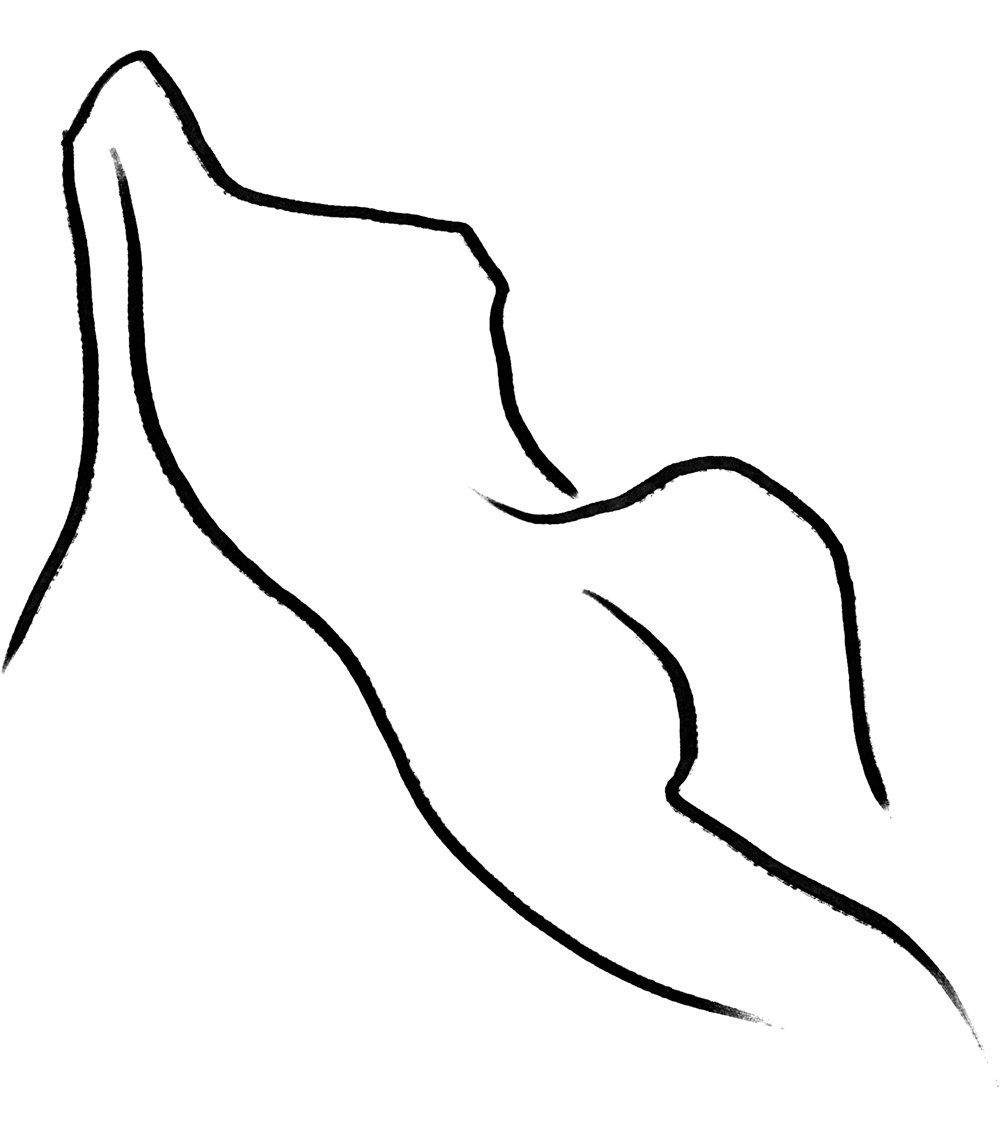 How you look is a crucial aspect of making a guy horny. I say it over and over again. Guys get turned on by what they see. Dressing in an old overcoat, having greasy hair with split ends and wearing baggy jeans won't turn on many guys (although, there are always exceptions).
So am I advising that you dress like a slut?
Hell no!
You don't have to dress slutty to turn a guy on. You need to dress sexy. Dressing sexy means wearing clothes and makeup that show off your good parts.
Tight trousers or leggings can help show off your butt.
Low cut tops help show off your cleavage.
Certain bras can make your breasts look bigger.
You may be hotter when wearing glasses or you may look hotter without them.
If you have great legs, then try wearing a dress to show them off.
If you want to look taller, wear heels.
If you have some spots, use concealer.
I could go on and on, but I hope you get the picture. You have a lot of control over your looks. And your looks play a huge part in making your man horny.
The Bad Girls Bible has an entire article dedicated to dressing sexy too.
One element, in particular, is lingerie, sensual pieces of clothing and accessories designed to show off your asset when you wear them before – and sometimes after – sex. The key to picking out the right piece of lingerie is to choose a piece that highlights your best areas and perhaps minimizes the ones you're concerned about.
Check out our guide to picking the right lingerie for your body.
You can often pair lingerie with stockings and heels, which many guys love.
Remember, however, that you want to feel comfortable in your lingerie. He'll be able to tell if you're not comfortable, and it's definitely a turn off for both of you. So don't force yourself to wear lingerie if you're not feeling it.
Another thing to consider is layers. That way, you can take them off one by one as you strip for him (learn how) or even give him a lap dance.
Check out this list of lap dance songs.
3. Touch Him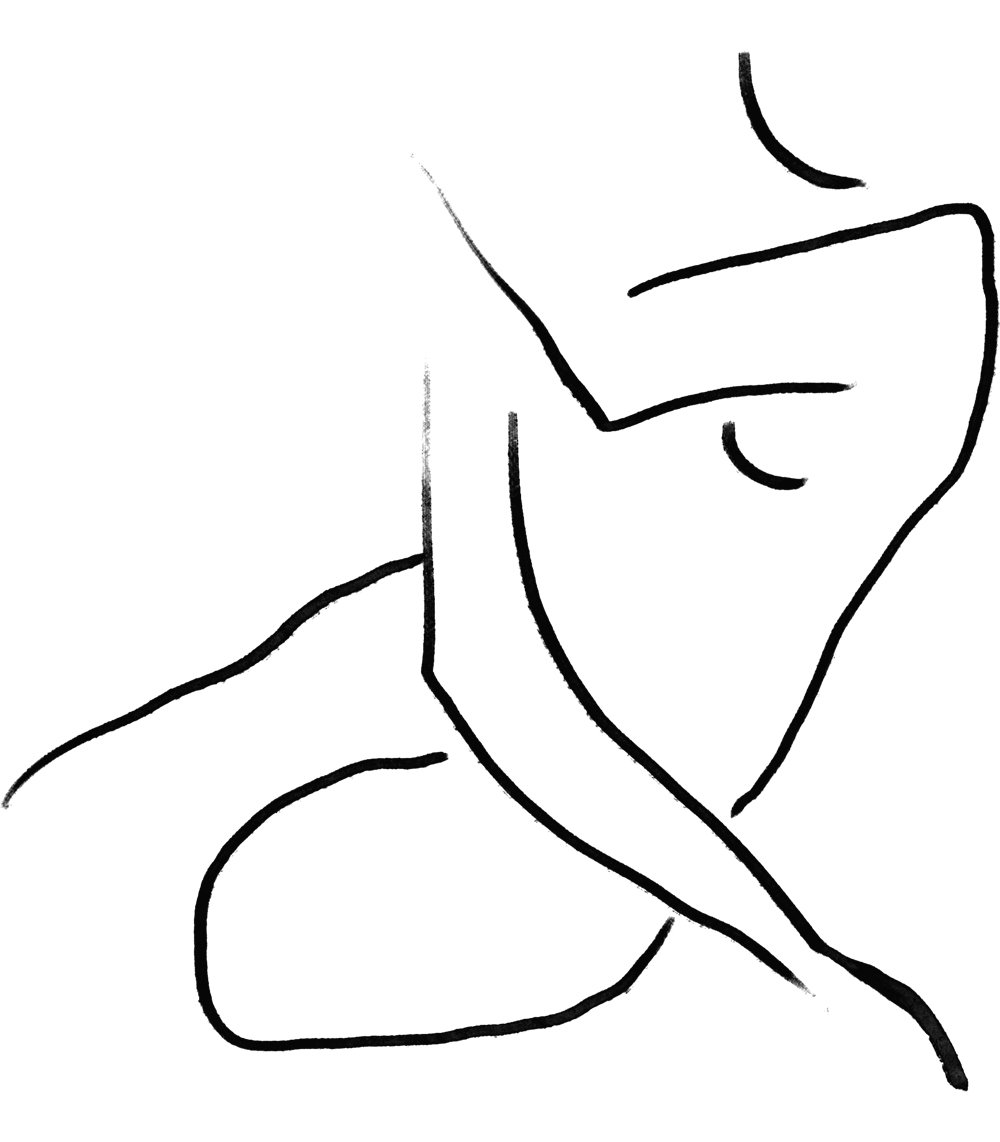 Being in a place with a seductive atmosphere is a good start if you want to make your man horny. Being in a seductive place and dressing sexy will help a lot more. But if you are not touching the guy you want to turn on, then neither of these things will help much to make him horny!
Touching your man is VITAL if you want to make him horny.
When I say touching, I do not mean groping or anything inappropriate. I mean that you should just be making physical contact with him whenever you are talking to him or hanging out with him. This physical contact will help to turn your man on and also let him know how you feel about him. It should start off with nothing too serious or creepy and slowly build up until you are getting closer to him.
Below are some examples of how to touch him with increasing intimacy:
Touch his arm or shoulder briefly when talking or making a point.
Touch his hand briefly when you are talking or laughing together.
Touch his leg briefly with your hand when you are both talking.
If you are sitting down together, gently push your leg up against his for a short while.
Rest your hand on either his hand or leg for a few seconds while talking to him.
All of these techniques are great for helping to make your man horny without creeping him out. When combined with setting the right mood and looking sexy, you are practically guaranteed to have him salivating over you.
When you're more confident that he wants to have sex with you, such as when you're in a relationship, you can up the ante. Kiss him deeply and passionately (tips here). Press your body against his or perhaps grind your butt against his crotch. Massage his penis through his pants or unzip his fly and start giving him head.
Related: The Ultimate Guide On How To Give A Great Blowjob
Focus on his erogenous zones. Don't forget his nipples, either. Most men find this aids or causes arousal [1].
These more direct types of touch can be a good way to get him horny and let him know you want to have sex if he's not good at picking up cues. This leads me to my next point.
4. Be Direct
It's understandable if you want to drop hints to initiate sex.
This might help to get him horny 🙂
Or he may miss your cues altogether 🙁
Don't worry…a lot of guys are slow to get the hint! The solution…
Try being direct instead.
If you walk out of the bedroom naked, your partner is unlikely to miss the hint that you want sex. And seeing you in the nude will likely get him horny!
One small study found that simply undressing yourself or your partner leads to sex 100 percent of the time [2]. If you strip down, you'll be getting down. It's that simple.
Directly asking for sex has a positive success rate, too: 76%, But undressing might feel sexier and less awkward.
Women initiate sex less often than men [3], but your man might appreciate it if you initiate sex. Plus, doing so can make you feel powerful. It might be awkward the first time or two, but the more you do it, the more accustomed you'll become to initiating sex.
Read: 9 Ways to Initiate Sex, Drive Him Wild, and Take Control of Your Sex Life
5. Remember What Gets You Horny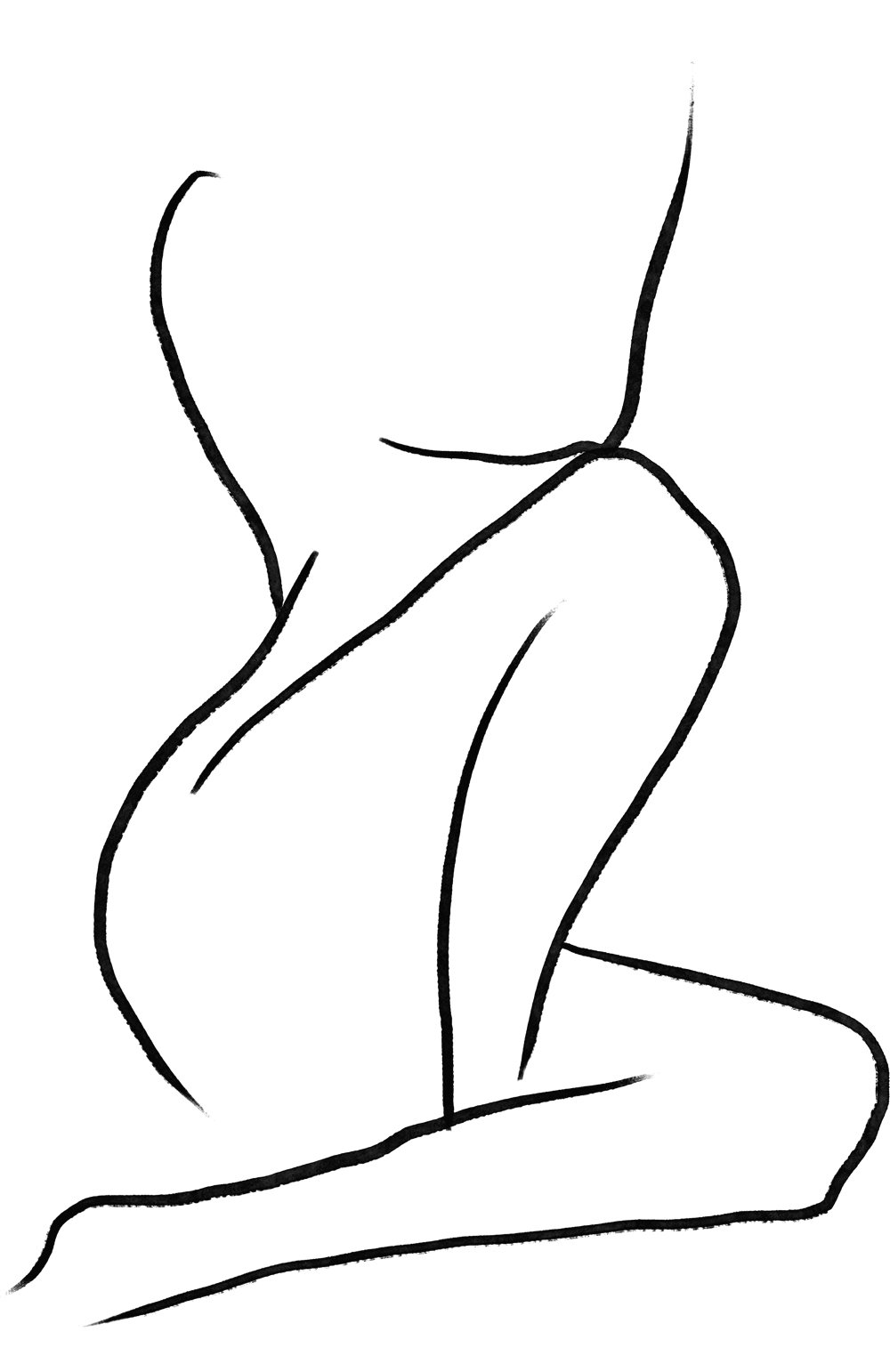 You might recall a previous post for women about how to get horny. I took a survey of readers and got their insight into what they do when they want to get horny. Many of these things apply to men as well as women, and you can use them when learning how to get your boyfriend horny.
Our readers listed some popular ways to get horny:
Taking a shower or bubble bath together – You can invite your man into the shower for shower sex. More on that here. The steam and slippery suds will get him in the mood.
Read erotica or watch porn together – You can even read erotica to him if he's into it. If porn is too direct, put on a movie with a sexy scene that you love and see how he responds.
Send him a sexy text – Many women get turned on when they look at their phones and see a message telling them how hot they are or how much their partners desire them. Why not do the same? You can up the ante by sending a voice or video recording or a photo of you. Remember, it doesn't have to be X-rated. Just give him a glimpse of what's in store for him. Check out these tips for sexy texts, sexting examples, or learn how to send a sexy selfie.
Masturbate for him – Many women feel horny when they masturbate, but if you masturbate in front of your partner, it can make him horny.
Shop for some sexy lingerie or toys – Doing so can rev up both of your engines, and you might find yourselves having sex after you checkout online or come home from the store. And if you're shopping online, you'll be excited for your package to show up on your doorstep!
Talk about fantasies – Not only is this a way to turn him on, but you can discover new things to try in bed. Here are the 10 most common fantasies. You can also show him this list of 40 freaky things you can do with him and ask him if any sound interesting.
Have a drink – But just one. This can loosen you up and help him get horny. Too much will make it hard for him to perform, however [4].
Massage – Although you read about the importance of touch above, don't forget to give him a massage (learn how to give a sensual massage). Not only does this connect the two of you physically, but receiving a massage can reduce stress or promote relaxation [5, 6, 7, 8, 9, 10]. And stress is a serious killer of desire for many people (especially women( [11 p 118, 12 p 29].
You'll notice that several of these tips include talking dirty. It will be hard to understand how to make a guy horny if you're afraid of talking dirty. Don't worry, however! You can get tips for talking dirty.
Sexual "Conditioning" – Now, there's something interesting you may have noticed. If you tend to do something before sex, then doing this at other times is actually one way to make him horny… even if you're not trying to!
What do we mean?
Things such as spraying a certain scent only before sex, letting your hair down, or playing a specific song or movie when you want to get him in the mood can become associated with sexy times. It can condition him to think about sex. So when he experiences these things in the future, he might automatically become horny.
You might remember this idea of "conditioning" if you took a psychology class. What you might not realize is that it can apply to sex, too [13]!
This is a powerful key to understanding how to make your man horny and men might be especially susceptible to this conditioning [14]. Feel free to experiment, but recognize that you might cause him to get an erection any time a song comes on the radio or when he smells your signature sex smell… which could be a big issue if his sister wears the same perfume!
Watch for these: The obvious signs that you are turning a guy on.
6. Avoid Stereotypical/Cliche "Sexy" Tropes…Most of the Time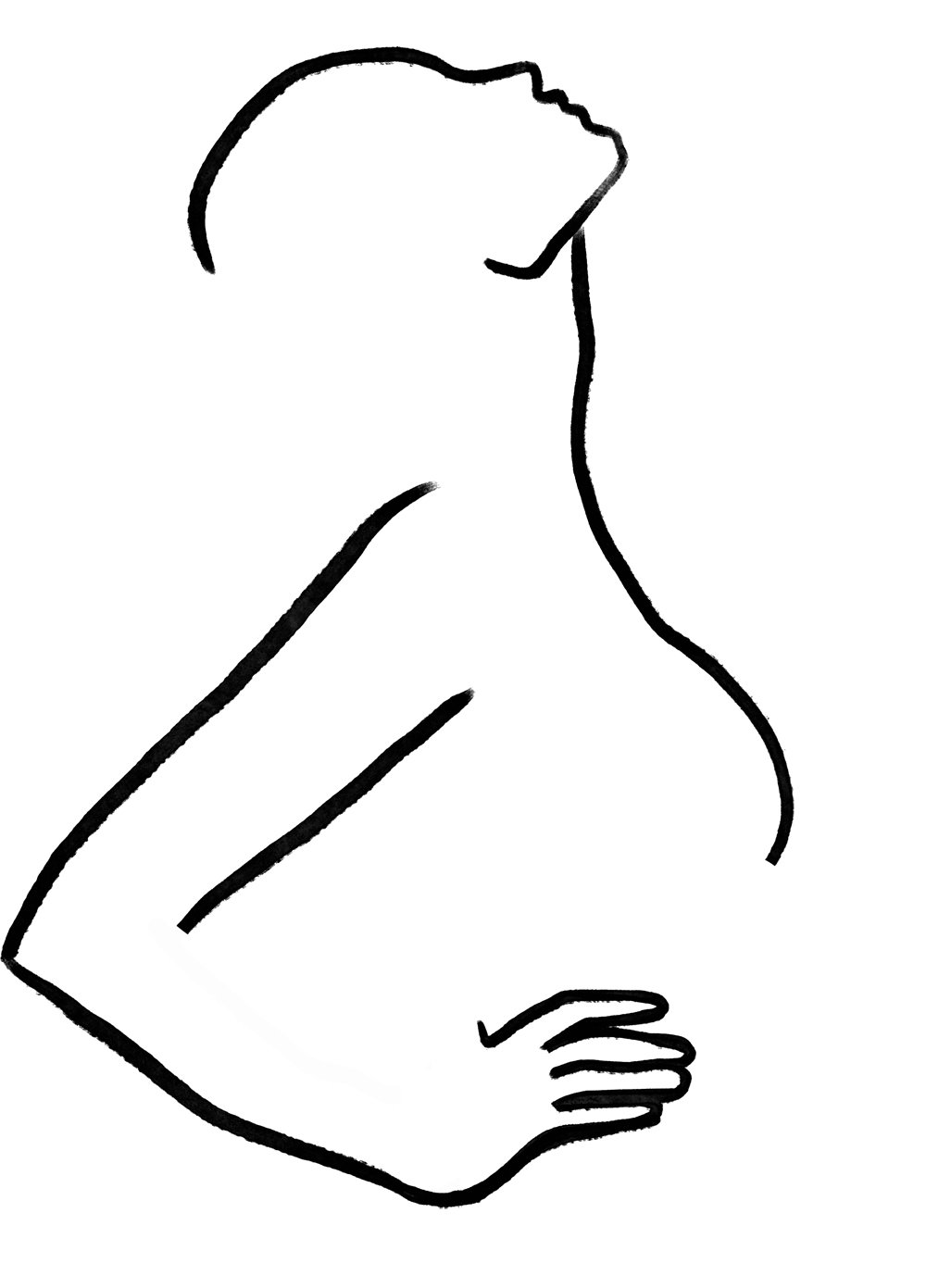 One mistake women tend to make when discovering how to make a guy horny is by doing what they see in movies whether it be showing up in a trenchcoat with nothing underneath, wearing sky-high stilettos, talking in a husky voice or what-have-you. These things certainly look good in the movies, and they can work. It all depends on whether you can make them work.
If you meet him wearing sky-high heels or wearing all black leather, the sight might be exotic and make him horny.. or it might make you feel so awkward and unable to move that it's more cheesy or comical than sexy. It's easy to go over-the-top when trying to be sexy. Sometimes less really is more.
Being comfortable is key, so it's okay to add little sexy things or to find your own brand of sexy rather than imitating someone else.
7. Be Careful with Laughter
Laughter can be a great way to bond, but if you want to make him horny, it can get in the way of your goal. Laughter can be really distracting as can too much talking. If you've been with your man a while, you probably know how he feels about this. But you might want to play it safe with new partners until you figure out their style.
This means not being too goofy or silly and not talking too much or too loudly. It's okay to lower your voice to a sexy whisper (but one that he can hear) and to take things slowly.
Signs You're Making Him Horny
Because a man's body and mind are more often on the same page than a woman's, you can look for physical signs that he's getting horny [15, 16].
Erection — an erect penis and nipples are good signs that he's horny…yes men's nipples can get erect too!
Flush – red and warm skin, especially on the face and chest, indicate arousal.
Breathing – if he's breathing faster and deeper, you're on the right track.
Heart rate – his heart will begin to race when he's horny.
If he's a typical guy, it might not take much time or effort at all before the signs of desire appear. However, some men take longer to get horny and feel desire, which you'll learn about in a bit.
And if he reciprocates by removing his or your clothes, grinding against you, or moving on to other sexual activities, you've succeded at getting him horny!
When He's Just Not Into It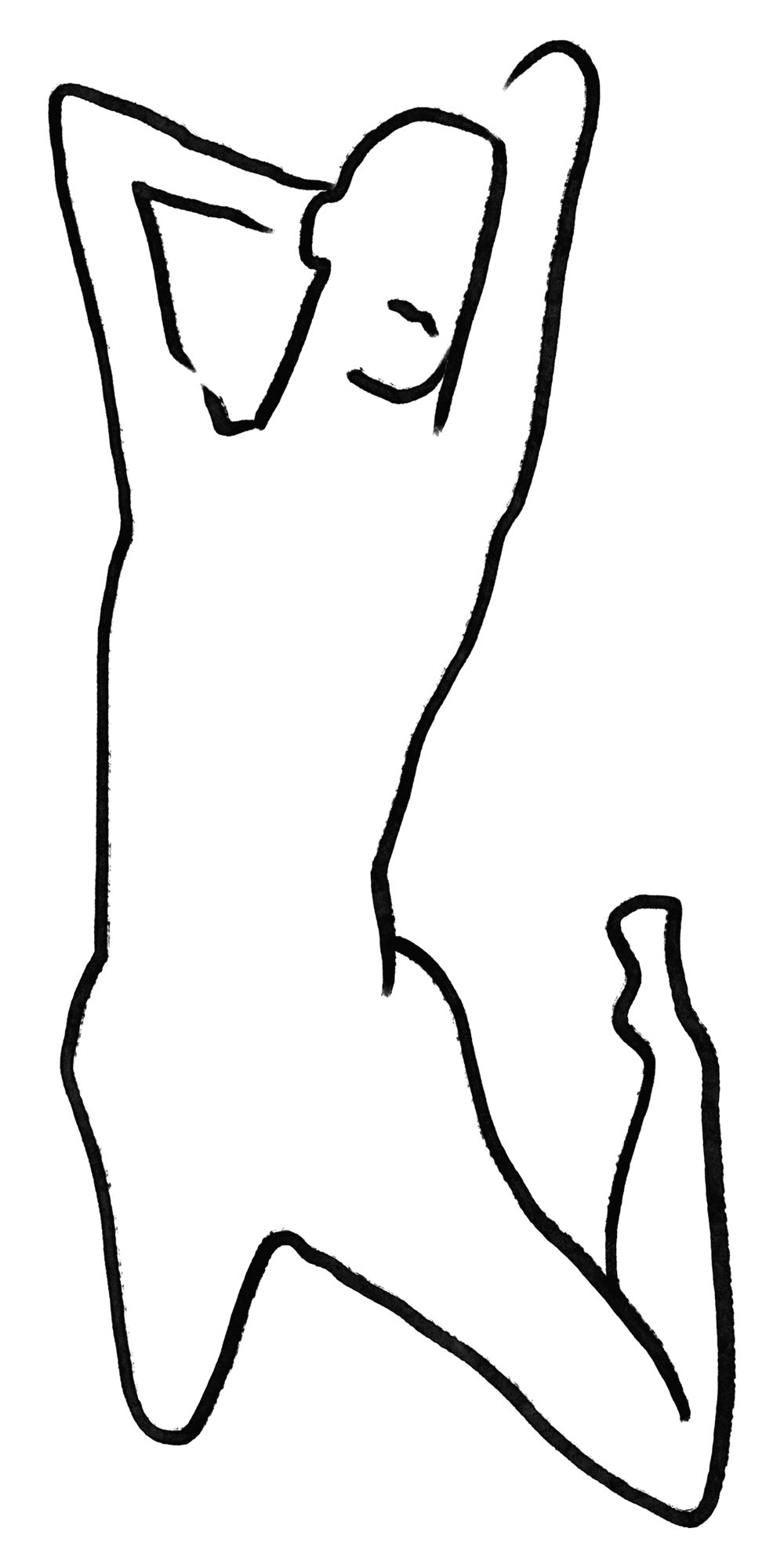 We wrote this post to help you learn how to make him horny with the promise that it will work. And most of the time it will…
But sometimes it won't…
Be Direct – Maybe he's just not getting the hint, which is why we suggest being direct. It might feel more daunting or seem less spontaneous, but it ensures your partner knows exactly what you want. I'm mentioning this a second time (being direct) as sometimes guys are a little dumb and fail to pick up on what you're doing, no matter how obvious it seems.
But what about when he's not in the mood?
When he says "No" directly?
First, it can feel like a rejection, and that might sting. That doesn't mean you give up completely.
But, you should remember that he's rejecting sex this one time, not sex all the time or you as a person and partner. It's not a personal attack or a statement about you.
In fact, there could be something preventing him from having sex that you might not consider such as a tummy ache that he doesn't want to tell you about. All too often, we take rejections personally when they may say nothing about us.
You can always try next time.
The exception to the above advice is when him declining sex become a trend, especially if you're struggling in your relationship or if he's compulsively using porn and masturbating. In that case, you should focus less on trying to make him horny and more on fixing your relationship. There is a definite correlation between relationship satisfaction and desire.
Once you get a handle on emotional and physical factors, sexual desire tends to fall in line. When your man is healthy, you'll have to spend much less time focusing on making him horny and more time enjoying what comes after that and the power that comes with knowing you can make him horny whenever you want!
Talk to a Doctor
However, if there are no underlying relationship issues, it could be a health concern. Hormones, especially testosterone, play a significant role in a man's sexual function, including desire [17]. If your man is not experiencing desire like he used to or if he's having issues with erection, a hormone imbalance might be at fault.
We recommend that men discuss this issue with their doctors when other possible causes have been ruled out (and the same advice applies to women).
Related: How to Increase Libido for Women
Talking to his doctor can also rule out other possible causes of low libido such as depression [18], anxiety [19], medications for those and other conditions [20, 21, 22, 23], injury or another disease (diabetes, can interfere with desire [24], and cancer can play a role, too [25]). Although it's normal for testosterone to decrease with age, a serious deficiency known as andropause occurs later in life and can interfere with sexual function and desire [26].
Some people are afraid to talk to their doctor about sexual issues because it's embarrassing or because it's not important. But sexual health contributes to your quality of life, which makes it significant!
What the Science Says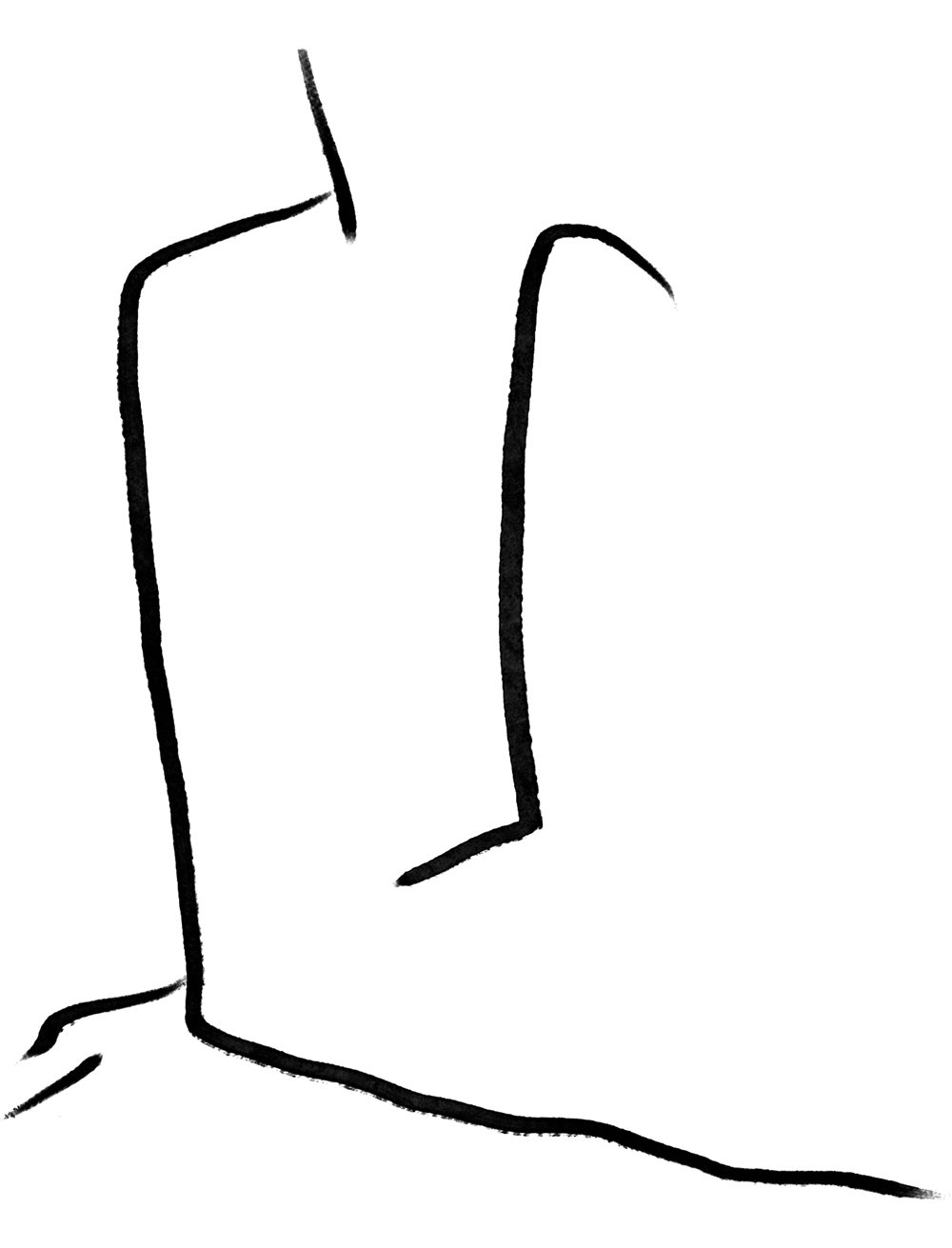 We actually know a bit about arousal thanks to various studies and surveys that researchers have undertaken. Some of this information might sound familiar if you've read other posts on Bad Girls Bible, especially those about sex drive and getting turned on. Much of this information is the same for men and women; although, understanding the differences can help you to understand how to make a guy horny or what might be standing in the way when you're trying to make him horny.
Sexual Response Cycle
You've probably familiar with the sexual response cycle.  It contains four stages/phases, each with its own physiological changes [27, 28, 29, 30]:
Excitement/arousal
Plateau
Orgasm
Resolution
This cycle describes how a guy gets horny pretty easily. When he's excited, stimulation leads to orgasm. After his orgasm resolves, he needs a break before he can become erect and orgasm again. This break is known as the refractory period [31] and can last from several minutes to 24 hours, getting longer as a guy ages [32]. This explains why you can't get him horny quickly after he cums.
Unlike men, women have a much smaller or even no refractory period. This is one reason why many women are able to have multiple orgasms.
The sexual response cycle is a bit different for women [33], and other models have been suggested with circular shapes [34, 35]. However, the 4-phase model works for men not because they don't have desire but because they typically experience it differently.
Spontaneous Vs. Responsive Desire
Researchers describe two types of desire: responsive and spontaneous.
Spontaneous Desire – Spontaneous desire is exactly how it sounds. You can randomly just feel desire [36]  – even if you're not thinking or doing anything related to sex. This probably sounds a little weird to you as a woman because most women have responsive desire (I'll get to this in a few paragraphs). Most guys have spontaneous desire. They can get turned on at the drop of a hat. This makes it easy to get your boyfriend horny.
If your man has spontaneous desire, he gets horny, then you fool around or he masturbates. Everything happens in a straight line the way you've been taught. But if his desire is responsive, that's not how it happens.
Responsive Desire – Most women and some men experience responsive desire [37]. What this means is that desire usually shows up a little later after sexual stimuli are present [38]. It means you/your man gets horny AFTER you start making out, after you start foreplay, or even after you start having sex. In this way, desire can follow arousal [39].
This is why your man might have to do different things to make you horny.
It could also respond to a sexy scene in a book or movie, a certain smell, or a song. If you have responsive desire, this probably makes sense, and you can name the things that your sex drive responds to.
Having responsive desire doesn't mean a person has low or no desire. It simply means you have to give his sex drive something to respond to. This could explain why you find it takes longer to make your husband horny but your ex took almost no time or effort to get horny. One of them had responsive desire while the other had spontaneous.
Making him horny is just a case of figuring out what his desire responds to… and doing those things.
The Dual Control Model
Now that you understand spontaneous and responsive desire, you're ready to learn about the dual-control model to really understand how to make a guy horny. This theory introduced by two scientists, Bancroft and Janssen, suggests that sex drive isn't just one drive but is a balance of two systems [40, 41, 42].
It's not a simple case of "Off" or "On." There's not a single switch to flip to make him horny.
Instead, sex drive consists of two parts. The first part is what increases his sex drive and makes him horny. The scientists call this sexual excitement system, but it might be helpful to think of this as accelerators to his sex drive. Step on the accelerator, and you go, go go!
The other part is the sexual inhibition system or SES. This functions like brakes. Brakes decrease sex drive and can include relationship issues, poor body image, and stress, among other things.
And what happens when you try to drive when you've got one foot on the accelerator and the other on the brake?
That's right: absolutely nothing!
You don't go anywhere.
You'll notice that this article includes things that help to reduce the brakes so you can get him horny. Without easing up on the brakes, it makes no sense to work on the accelerator.
The good news is that most men have more sensitive accelerators and less sensitive brakes than women  [11 p 60], so turning him on should be pretty easy. In fact, he might even be more likely to make risky sexual decisions because of this [43, 40]!
Arousal Concordance
Finally, we have arousal concordance. Concordance means agreement, and sexual/arousal concordance refers to the agreement between mental and physical concordance. Basically, whether you feel aroused in your head and whether your body shows signs of arousal [44, 45, 46].
Researchers have asked participants whether they were aroused. Then, they'd use tools such as a vaginal photoplethysmograph, which uses light to track blood flow in a woman's vagina, or a penile plethysmograph, which measures how hard a penis is [47], to determine if the body is physically aroused. This is sometimes called "objective arousal" [51].
Studies have shown that discordance is common in women [48] and more frequent than in men [49, 50, 51], which could just mean that women tend to notice their physical arousal less. This actually works for you if you want to make him horny, however. Because if he's like most men and tends to have more concordance, then his body and mind are on the same page. If he's hard, he'll probably feel horny. And if he thinks he wants sex, his penis will respond.
So you may be able to focus on stimulating his body to get him horny rather than his mind.
Note there are exceptions, and an erection doesn't always mean he's horny [52, 53].
Resources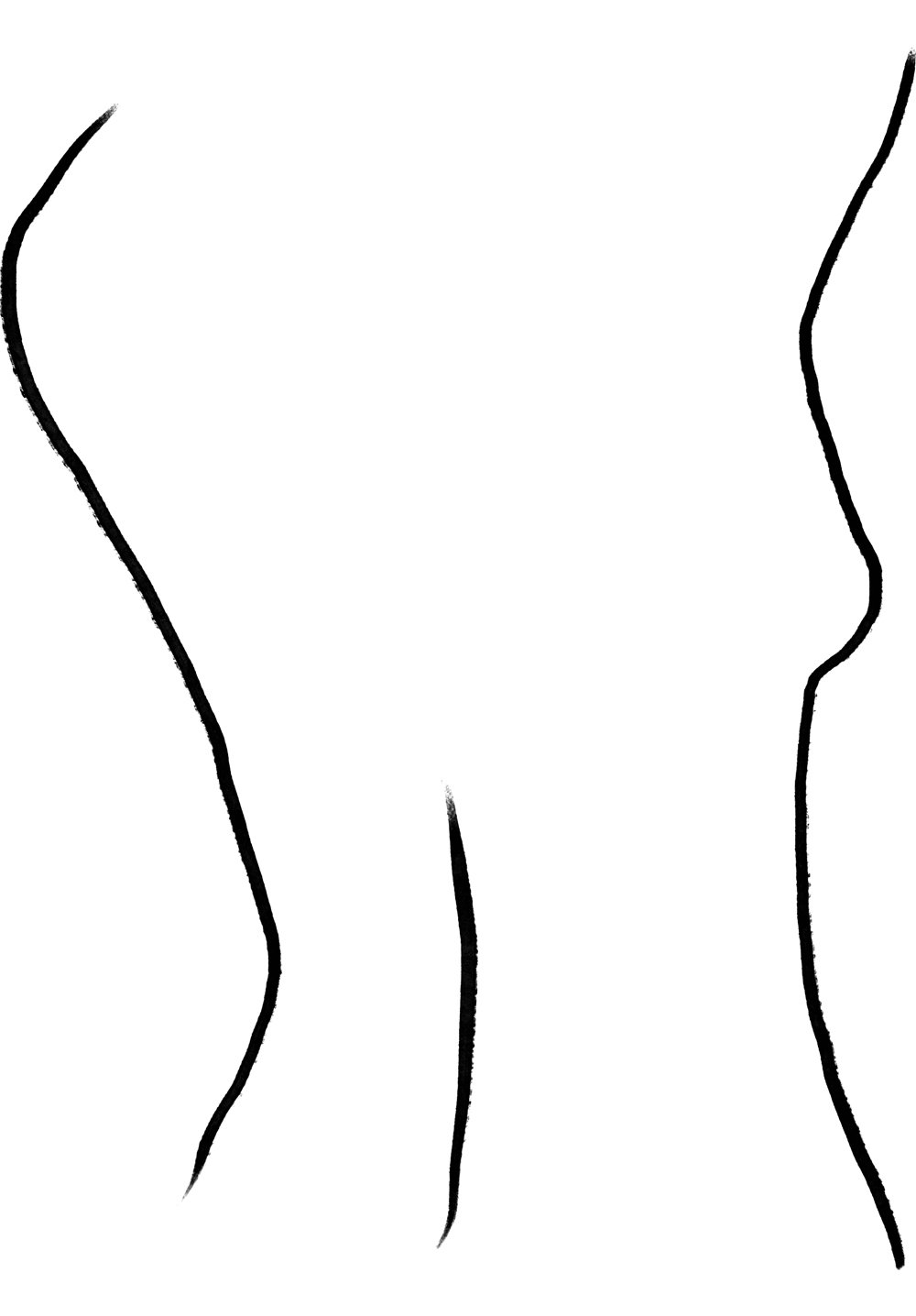 Leon F Seltzer Ph.D. discusses the differences in sexual desire between men and women at Psychology Today. This can help you understand why it takes such different things to get you and your man horny.
This article by Etienne Benson about the science of sexual arousal talks more about the science we introduced above.
Stephen Snyder M.D. discusses how being desired can be a big turn on for some men. So if you want to make him horny, you should show him that you want him and initiate sex rather than expecting him to always initiate or for him to make you feel desired without reciprocation.