This discreet newsletter will teach you how to make him cum hard, give freaky oral sex & make him scream your name in bed. Click here to get it.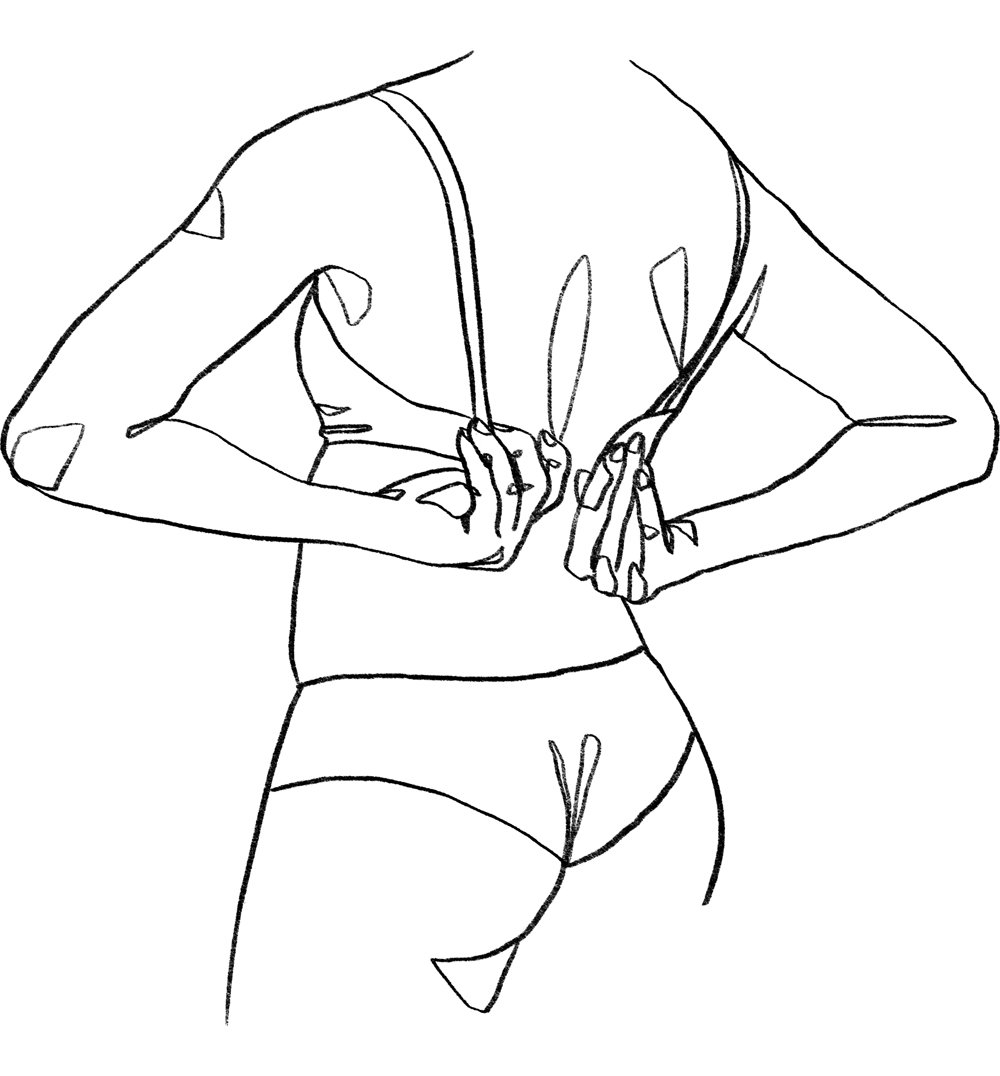 Shower sex should be on everyone's fantasy list, especially when you can use these kinds of shower sex positions. The running water is erotic, and the intimacy level is through the roof as you look at, touch and wash each other's bodies in the hot, steamy confined space. But shower sex can present some issues that I want to talk about first, before I show you…
Which shower sex positions are most pleasurable and satisfying.
Side note: If you are currently struggling to orgasm during sex or masturbation, then you may want to learn about the Easy Orgasm Solution. It begins by teaching you the techniques to orgasm easily and consistently. Then you'll learn how to have multiple vaginal and full body orgasms during sex and masturbation. You can find out more here.
The Mechanics of Shower Sex
Before you actually learn how to have shower sex, you should be aware of a couple of tips to help you make the experience pleasurable. Many people don't prepare correctly the first time, have a bad experience and then call it quits. This does not have to happen.
Before you get in, remove your makeup so you'll

look great

in the shower. You'll look like a crazed zombie with your mascara running down your face if you don't. And expect this to happen, even if you have waterproof makeup on.

Soaping up each other genitals is fun, sexy and recommended, but you need to rinse the soap off before he enters you. Sex and lathery soap don't mix; in fact, it can even lead to a bacterial vaginal infection. Youch! We got some more info on

vaginal infections

in this post.

Take turns under the running water. Unless you have two shower heads, only one person will be under the running water at a time. It's only fair and shows consideration to take turns standing in the prime spot. It's no fun to be cold and wet, which is what happens if one person is never under the water, and that is certainly not conducive to feeling sexy.

Do you know what's particularly sexy about showers? There's probably a mirror nearby. Use it to

watch yourselves touching each other.

You can also purchase suction cup mirrors that attach to the wall of your shower.

Don't expect shower sex to last forever. It can be quite a workout for you to stand up and for your partner to thrust during shower sex in such a confined space. Showers are perfect for

quickies

or just to get things going before you finish off in the bathroom, bedroom, or any other room in the house.

Anal sex and oral sex can work better in the shower than vaginal sex, the former because you can both face the same way, and the latter because one of you can be on their knees.
Setting the Scene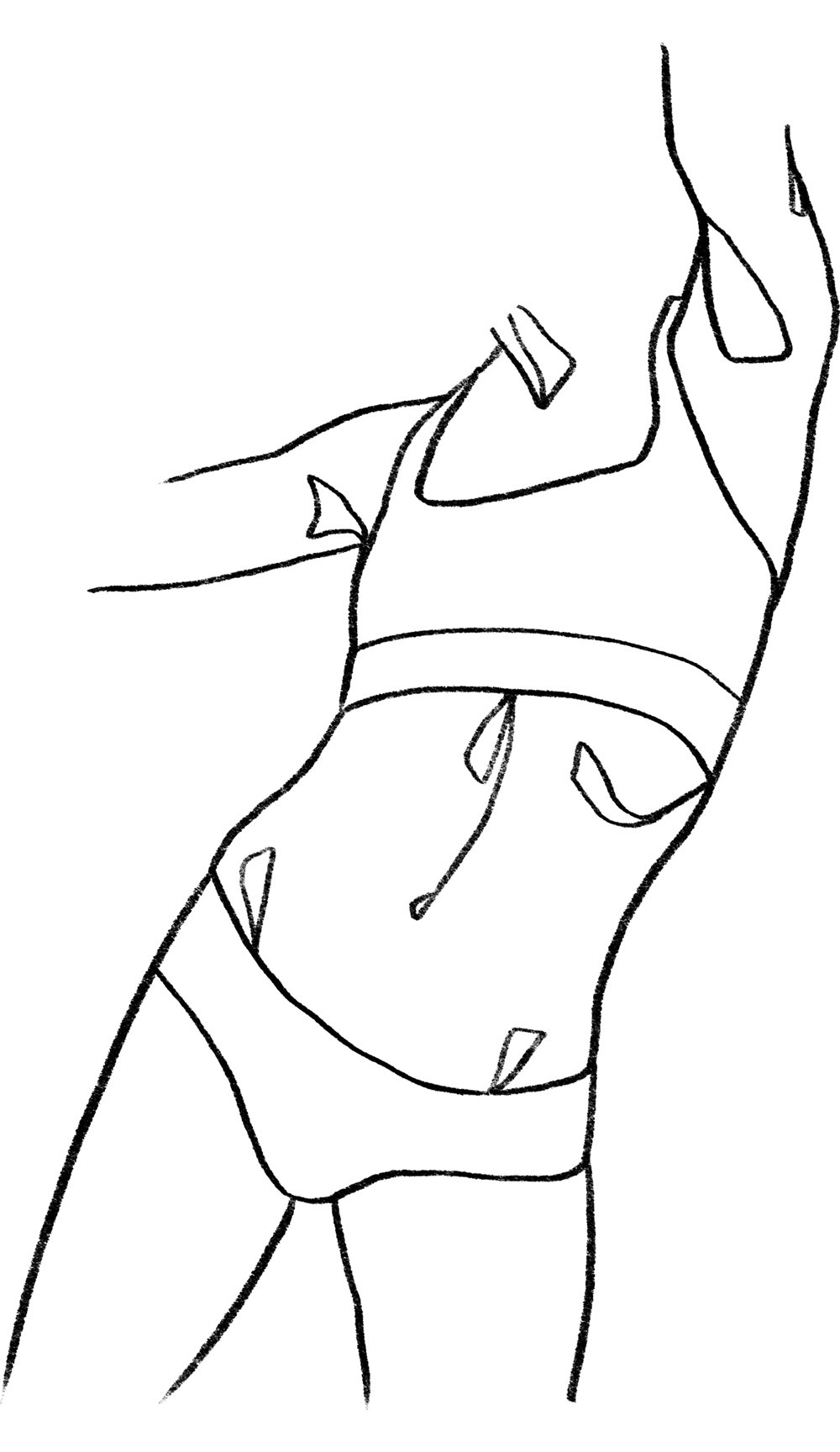 Think your bathroom isn't sexy? Think again! You can light candles — scented is a bonus — and put them on the rim of the tub or counters. While open flames can present a risk of fire, you can use LED candles instead. Incense is another option to consider.
Play some music. Check out our ultimate sexy song playlist to get inspired. Some phones and Bluetooth speakers are even waterproof so that you can bring them into the tub or shower with you and your man. Otherwise, leave your device on the counter.
A clean bathroom is definitely sexier than a dirtier one, so a little picking up and scrubbing can distract from the less sexy activities you might do in the bathroom.
You Need Lube
Although you might think that water is a lubricant because it makes you wet, it doesn't make you the right kind of wet for shower sex; it only washes away your natural lubricant [1, 2].
Related: If you want to give your man back-arching, toe-curling, screaming orgasms that will keep him sexually addicted to you, then you'll find them in my private and discreet newsletter. You'll also learn the 5 dangerous & "dumb" sex mistakes that turn him off and how to avoid them. Get it here.
Lube is key to good shower sex.
You need to use lube, and it needs to be silicone based. Water-based lubricant just washes off from the running water, but silicone-based lubes don't dissolve in water [3, 4] and last longer. This is one of the reasons silicone lube is fantastic for anal sex.
Read More: What Is Lube And Should You Use It?
If you aren't lubricated enough, shower sex will not be much fun, and you don't want that to happen.
Psst, the right lube is crucial to any sex in water.
How to Have Safe Shower Sex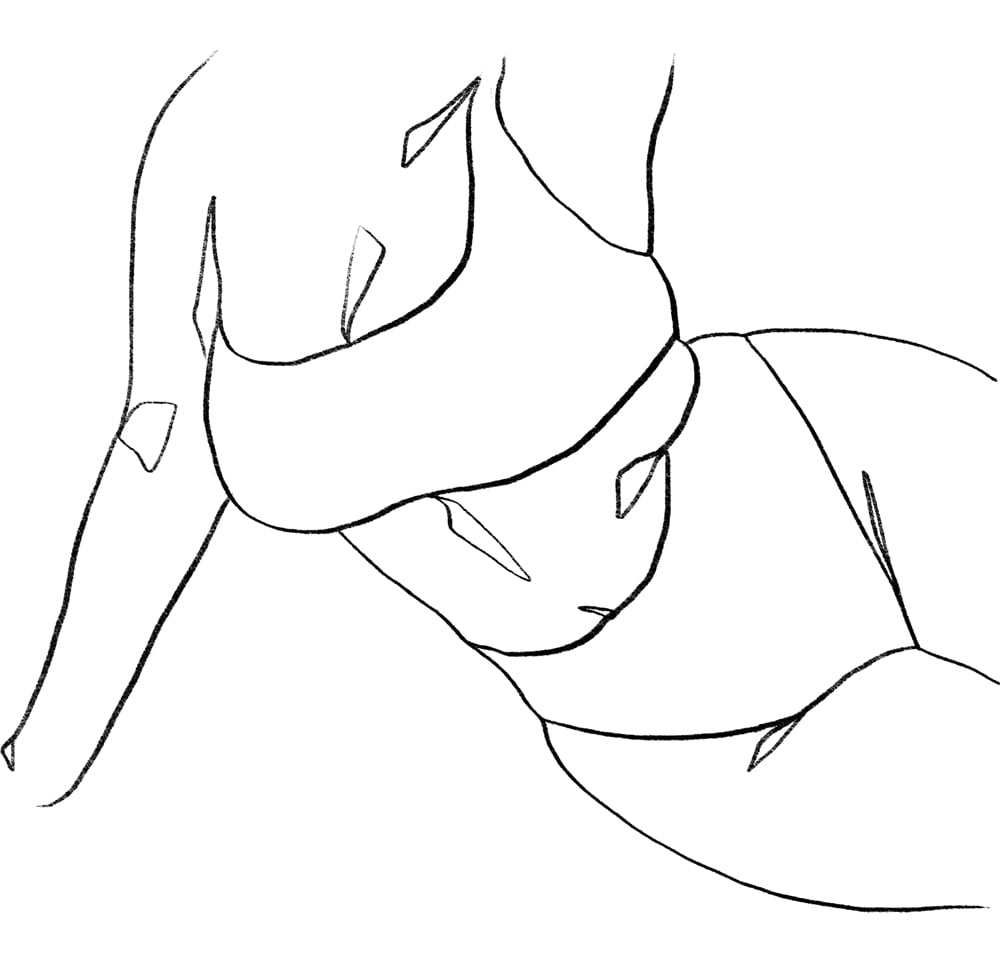 The most important part of learning how to have sex in the shower is learning how to stay safe. It's essential that you take measures to prevent slipping, especially with standing sex positions. A shower mat or bath mat is the best idea, but a towel works, too. Also, avoid changing positions too much. It's best to pick one (which we will discuss next) and stick with it to lessen the chances of slipping and falling.
Hold Onto Installed Handles
You know those grab bars people install in their showers for safety reasons? Well, they are not only to help people enter and exit the shower safely!
They work great for giving you something to hold onto while having sex in the shower. Make sure that you get bars that hold your weight though. The last thing you want is to fall down during fun time and smack your head on the hard shower tile.
Install Footrests
Many women use shower footrests to shave their legs, but you can also use one for a certain activity that is more fun. You can use the footrests to maneuver yourself to a better sex position. Again, make sure the footrest can support your weight and your partner's weight.
Use a shower seat
If you have a shower seat in your shower, you can use it for a sort of pseudo-lotus position by sitting on your guy's lap. If there is no shower seat in your shower, you can get a shower chair. You also might want to try standing on the chair. This is especially nice if you are significantly shorter than your guy. Just make sure that you are holding onto something while standing.
Invest In Heavy-duty Suction Cup Handles
Don't lean on a faucet or other parts of the shower, which isn't designed to support your weight. You don't want to be just another injury statistic after failed shower sex! Your local hardware store might even have suction cup handles for use in the shower if you don't want to buy from a sex toy store.
Use Floor Mats Or Stickers
Non-slip shower and bath mats give your feet something to grip when you're in the shower [5, 6]. Stickers attach to your tub floor, usually permanently, to achieve the same goal.
Don't Use Soap As Lube
It can burn if it enters your urethra as many young men find out during their early masturbation experiences. Soap can upset the pH balance of your vagina [7], and deodorized soaps can contribute to a bacterial infection [8] (known as bacterial vaginosis [9, 10, 11]) or a yeast infection [12, 13].
Related: Causes, Symptoms & The Treatments of Yeast Infections
You definitely don't want to deal with that just because you weren't prepared. Keep a bottle of silicone lube in the shower if you're not sure when the mood will strike.
Should you hurt yourself or develop an infection from having sex in the shower, please do not hesitate to get medical help even if that means calling 911 and having them see you or your partner naked in the tub. They've seen worse, and they're there to help. If it's an emergency, waiting or trying to get dressed could have drastic effects!
How to Have Shower Sex and Protect Yourself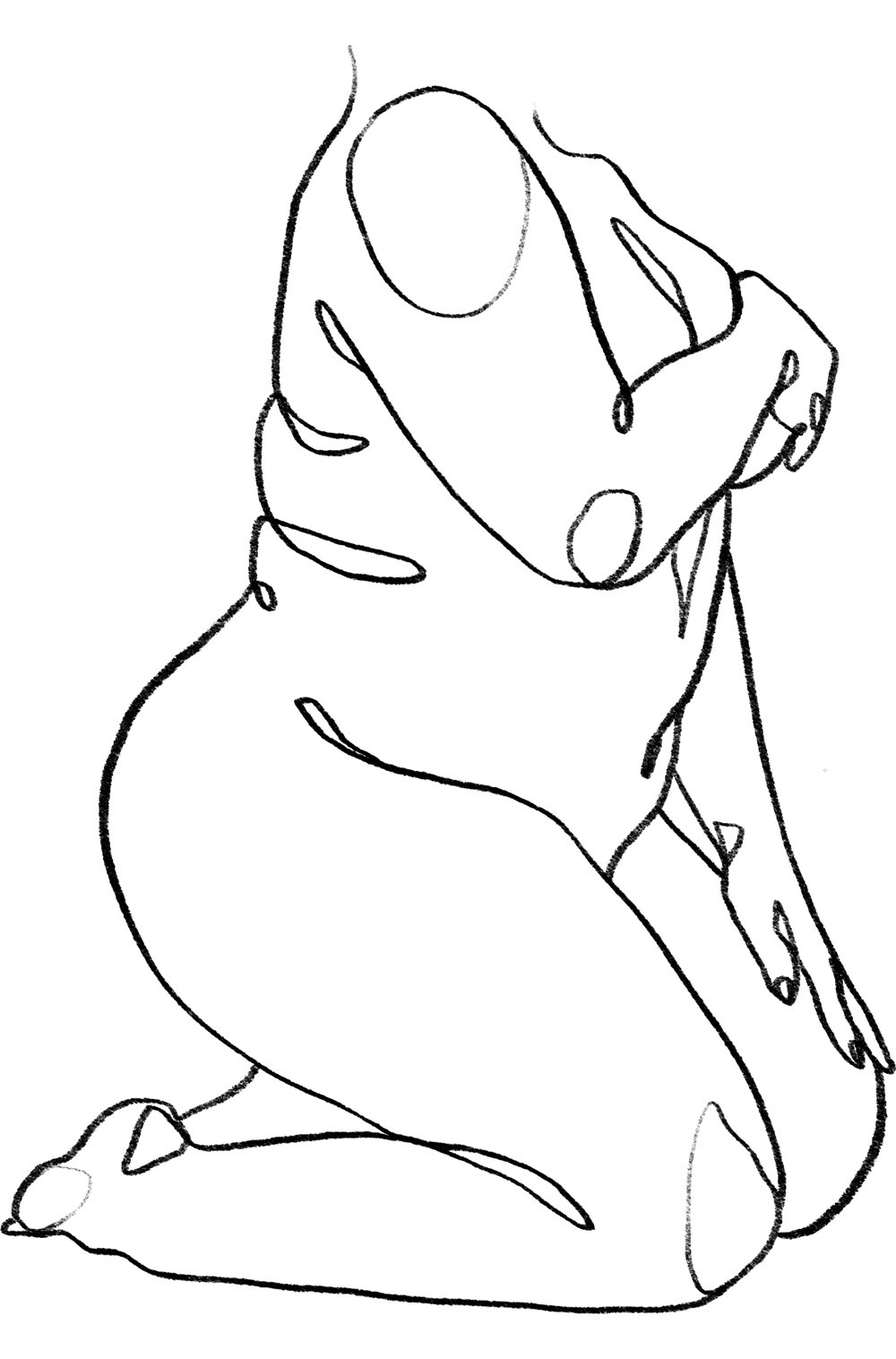 Just because you're in the shower doesn't mean you can forget about safer sex. Hormonal birth control can prevent pregnancy [14, 15, 16], but if you're not on birth control or are also concerned about STI transmission, then condoms are also a must.
You can use condoms in the shower, but you have to be smart about it. Per usual, condoms should go on when your man is semi-erect, and you'll want to put it on outside of the shower to make sure no water or air gets into the condom (squeeze the tip when putting it on [17, 18, 19]). Failure to do so can lead to the condom coming off or breaking during use.
Learn more about using condoms.
Condoms can still slip off in water or get water inside them when you have sex in water, however [1]. Some shower products can degrade condoms, too [20].
Obviously, there's a learning curve if you want to know how to have sex in the shower and use a condom. If this is your only way of protecting yourself during sex, then doing it in the shower might not be the best option for you.
You may be able to use a dental dam, a plastic-like device that your partner holds against your body when performing oral sex, but that's also difficult when you're in the shower.
How to Give Oral Sex in the Shower
Don't forget about oral sex. Men love it, and they love it in the shower, too. While he's standing in the shower, get down on your knees. Have his back face the shower head to prevent the water from running down your face. You can wait until after he's cleaned, but make sure you've rinsed off all the soap.
Remember to use the bath mat or towel, so you don't slip. The water is your friend when giving a blow job in the shower. It helps keep things slick. Give him the same blow job you normally do. You can use the hand and mouth technique, pretend his penis is an ice cream cone that you love to swirl your tongue around or do whatever you know he likes. We've got an entire list of blow job techniques here. Whatever you do, it will be fun and different in the shower.
The Intimacy of Washing Each Other
When you and your honey are naked in the shower together and are washing each other with a loofah or a washcloth, you are bonding and reaching a new level of intimacy. You don't necessarily need to have sex in the shower, just like how cuddling can be intimate even when you're dressed. Just being together and showering off after a long day might be pleasurable enough. And all that washing and caressing each other in the shower could lead to fantastic sex when you get out of the shower.
You can even find edible shower gel that you can use to lather one another up before licking it off.
However, it's completely okay if you prefer to actually clean yourself once the sexy activities have finished. While having sex in a shower can be fun, it doesn't usually result in a squeaky clean body or hair or freshly-shaved legs.
The Shower Head!
You also probably realize how orgasmic a handheld shower head can be during masturbation, so why not use it during sex for extra stimulation?
During Sex – Your man can take you from behind in a position like the bodyguard while you use the shower head on your vulva.
Put On A Show – Alternatively, you can put on a show for your man by masturbating with the shower head while he watches.
Be warned that there's a small risk of air being forced into your vagina via the spray, which can potentially cause an embolism [21]. Aim for exterior body parts only.
Positions that Work Best for Shower Sex
When you want to know how to have shower sex, you'll want to know which positions work best. Wonder no longer — here they are:
1. Standing, Facing One Another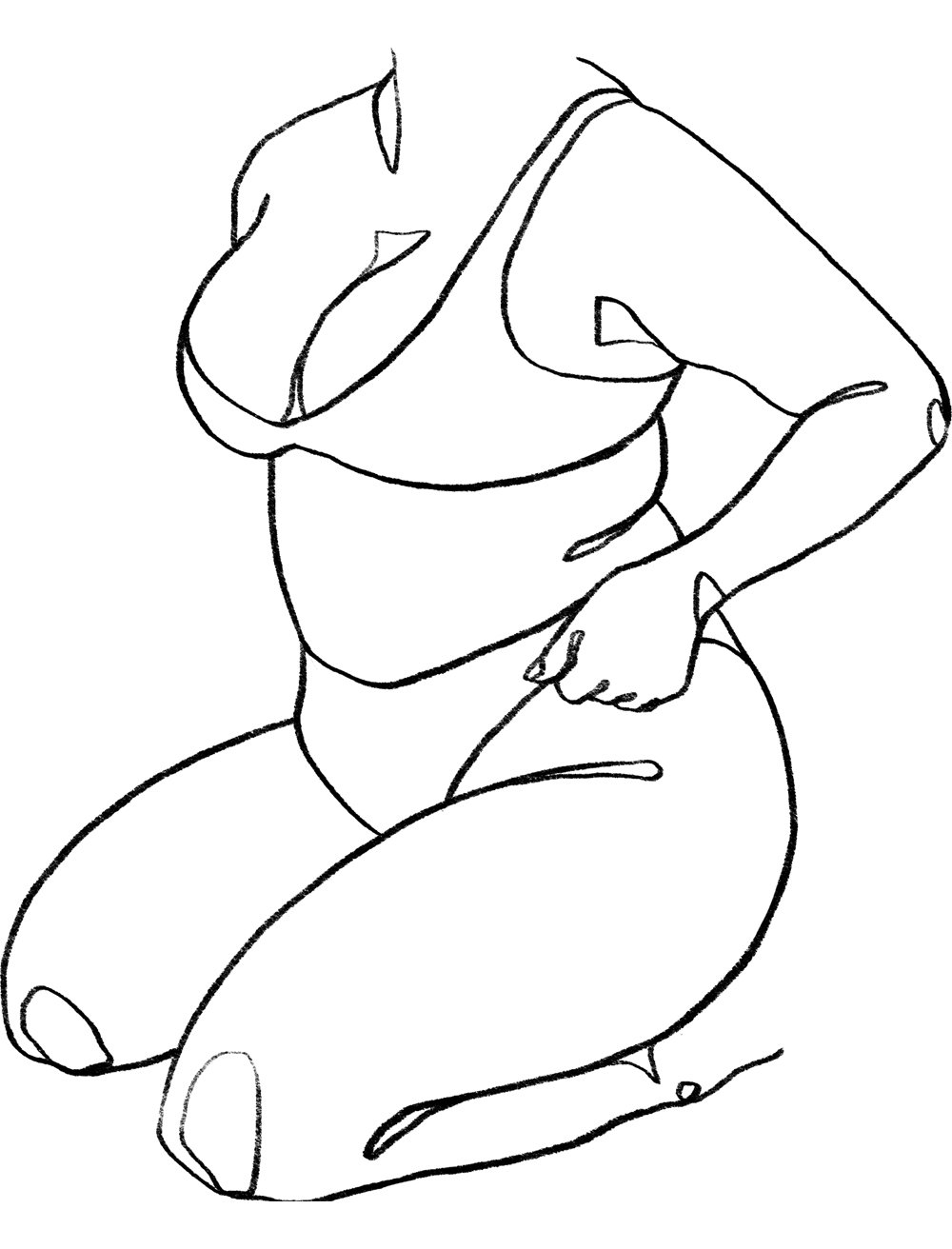 Standing doggy style is a good position for shower sex. This shower sex position works best when you're of a similar height, or even when your man is a little shorter than you are. It doesn't matter whose back is to the shower head.
You can help him out by going up on your tip toes and wrapping one leg around his waist/back. He places one or both hands under your thigh to help support it. You can even wrap your legs around his hips if you're flexible enough. The key to this shower sex position is that he pushes your body against the wall to brace himself.
But not everyone will be able to make this position for sex in the shower work, and that's okay. It's also great for manual stimulation. You can give him a slippery hand job, and he can return the favor by rubbing your clit or fingering you.
2. Standing, Facing Away
If you have trouble making the previous shower sex position work, try this one. If you're a squirter (get more info about squirting), you needn't worry about the mess before you're already in the shower and ready to clean up!
Have your guy stand with his back facing the shower head. This way the water doesn't spray on your faces. It's easier because you can lean against the wall while your man penetrates you from behind. Of course, if you have a shower/bath setup, you just need to bend over and hold onto the tub.
He should make sure his feet are planted firmly on the shower floor with his hands on your hips. If you have a shower chair or your tub has a built-in seat, you can lead forward on your hands for stability. You could also lift one leg, bend it at the knee and rest it on the surface.
3. Sitting
Use that shower chair to your advantage (this shower sex position can also be modified for sex in hot tubs or pools with steps or ledges). Shower sex positions like this one are a bit less dangerous because you're closer to the ground, and there are four legs supporting you. Your man can sit, and you can straddle him like a lap dance. Alternatively, you can straddle the chair backward, and he can kneel to penetrate you anally. Check out our sitting sex positions list to find those that you can adapt for sexy shower times.
4. Bathtub Sitting
Sitting down in the tub might be the position you prefer. You can choose whether to leave the shower on or not. You'll slide in facing one way, and your man will face you. You'll both bend your knees to keep your feet tucked around the other person, similar to Lotus sex position. Scoot closer until you can penetrate. If your tub is full of water, take it slow to avoid splashing. Lay a few extra towels down around your tub just in case!
This position might not work if either of you is bigger or if you have a narrow tub. You can sit in the tub and lean back – a bathtub pillow helps support your neck – while he sits outside the tub and rubs your clit, kisses you sensually or even shampoos your hair. Check out our advice on how to make bathtub sex hotter.
5. Doggy Style
Doggy style is great for shower sex for a variety of reasons. It's easier if there's a height difference. Women love it for G-spot stimulation, and your man can pull your hair if you like rough sex! Try it for vaginal or anal sex. Both of you can stimulate your clit, and you can even bring your favorite waterproof toy into the shower with you.
You may not be able to do doggy style in your shower if you have a standing-room-only shower without a tub.
6. Bulldog
While the Bulldog sex position isn't intended for shower sex, it can work. It's a variant of doggy style that works for vaginal or anal sex, and you'll both have more stability because you're lower to the ground. You don't need to worry about getting a face full of bathwater, either, because you'll support yourself with your arms. Get more tips for the Bulldog position.
7. Teaspooning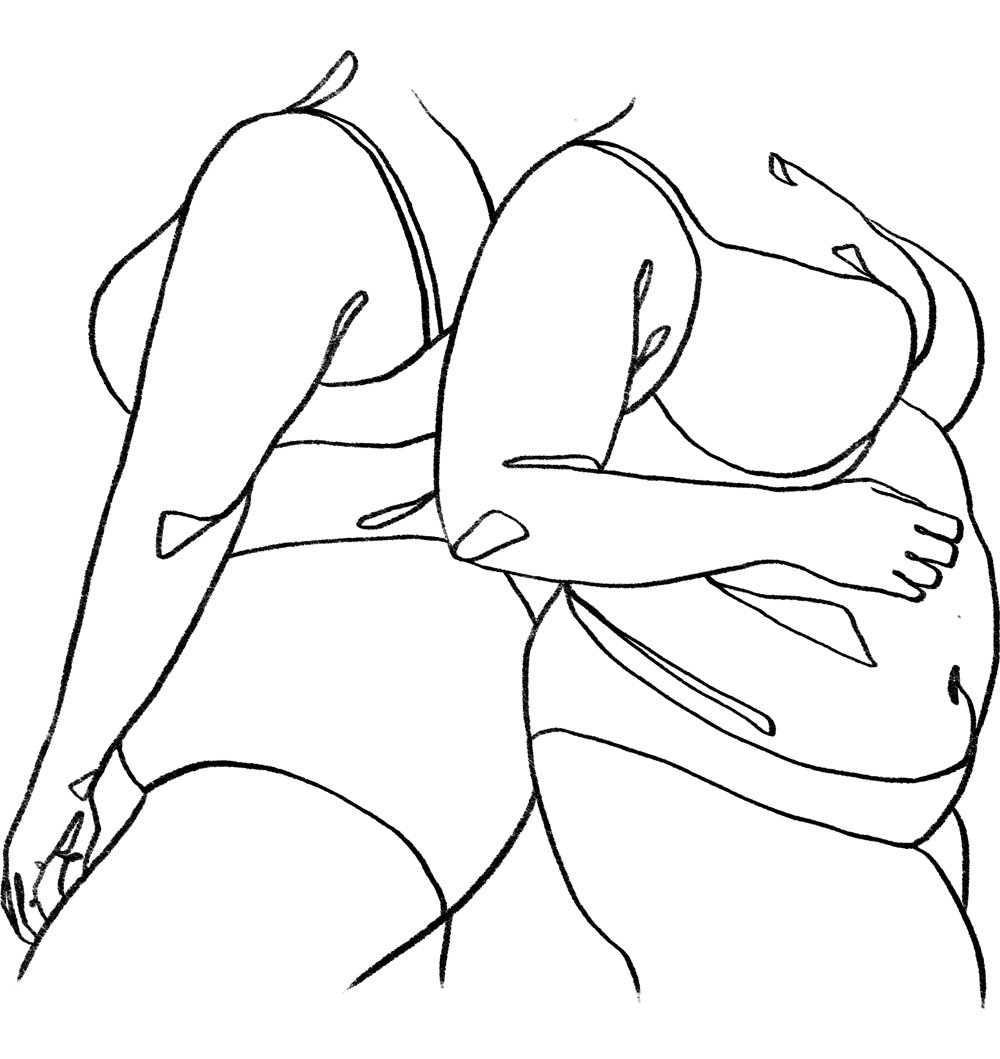 If your shower allows for it, Teaspooning can be an incredibly intimate position. Your man can whisper in your ear because he kneels behind you to penetrate. Either of you can suds up your breasts or rub your clit. You can lean forward toward the floor to support your weight, especially as you orgasm.
Beware that this position may be hard on your knees in the shower or tub, so a softer bathmat or even a towel might make it more comfortable.
The Blooming Orchid sex position is similar, except your face each other while kneeling.
8. On Your Knees
The shower is perfect for giving oral. All you need to do is drop to your knees in front of your man. Use your hands to massage his balls or stimulate his prostate. The shower floor can be hard, even if you have a mat, so fold up a towel and place it under your knees. Not only does this make things softer, but it helps to prevent you from slipping when you're really going at it. Check out other blow job positions in this post.
9. Kneeling Burning Man
The final position in this list isn't exactly a shower sex position, but it's one you should try if you can't wait to get down and dirty before you hop in the shower to clean up! Burning Man position is typically performed standing up, but you can kneel and lean over the edge of the tub as your man kneels and enters you from behind. Because you're not wet yet, there's more traction, which is great if you like it rough!
You can experiment with shower sex positions if you have a larger shower, a walk-in tub or even access to a community shower.
Check out this ultimate list of sex positions.
Sex Toys Make Good Shower Sex Great
Don't forget about your favorite toy when you're having sex in the shower. First things first: not every toy is shower-safe.
Any dildo, plug, or other toy without a motor should be safe to use in the shower. However, your toy might not be safe if it has a motor, i.e., its a vibrator. Some toys are marked as "splashproof" or "Water-resistant," which generally means they're good in the shower as long as you don't submerge them. Toys that are described as waterproof are safe in the shower and underwater in the tub [22].
It goes without saying that any toy that plugs in is not safe to use in the shower.
A word on toy materials: we advise silicone-based lube in the shower so it'll be slick and comfortable. However, silicone lube can be so slick that you might drop a toy, so you may want to reconsider using a glass or ceramic toy if your shower is tiled. One fall could cause it to break. Secondly, silicone lube may not be compatible with all silicone toys. Do a spot test on the base of the toy by applying a dab of lube and rubbing vigorously for five to ten minutes. If the toy becomes tacky or sticky, you'll want to avoid silicone lube with it.
Your Shower May Already Have a Sex Toy In It!
Many women enjoy masturbating with the shower head or faucet, so why not incorporate this when you're having sex in the shower? A detachable shower head works best for this as it can be aimed directly at your clitoris. Fortunately, you can buy one and install it without needing specific tools or experience to upgrade your shower sex routine.
Related: 25 Earth-shattering Orgasm Techniques That Will Make Her Sexually Addicted To You
Don't be put out if you have only a walk-in shower or a smaller tub. You can save shower sex positions for other locales such as a hotel room or when you're house sitting someone else's place with a larger shower. Just beware of doing it in communal showers. This isn't very considerate and you could be unintentionally spreading an infection either you or your partner may unknowingly have [23].
Once you get shower sex right, it gives you and your honey another option besides bedroom sex. The stimulation of the hot water on your bodies as you're having sex adds a whole new sensation to the experience. So, if you want to spice things up a bit, you now know what to do and how to do it.
Resources
THE Sex & Pleasure Book by sex toy store Good Vibrations has an entire section on sex in the shower as well as other great sex advice.
Frequently Asked Questions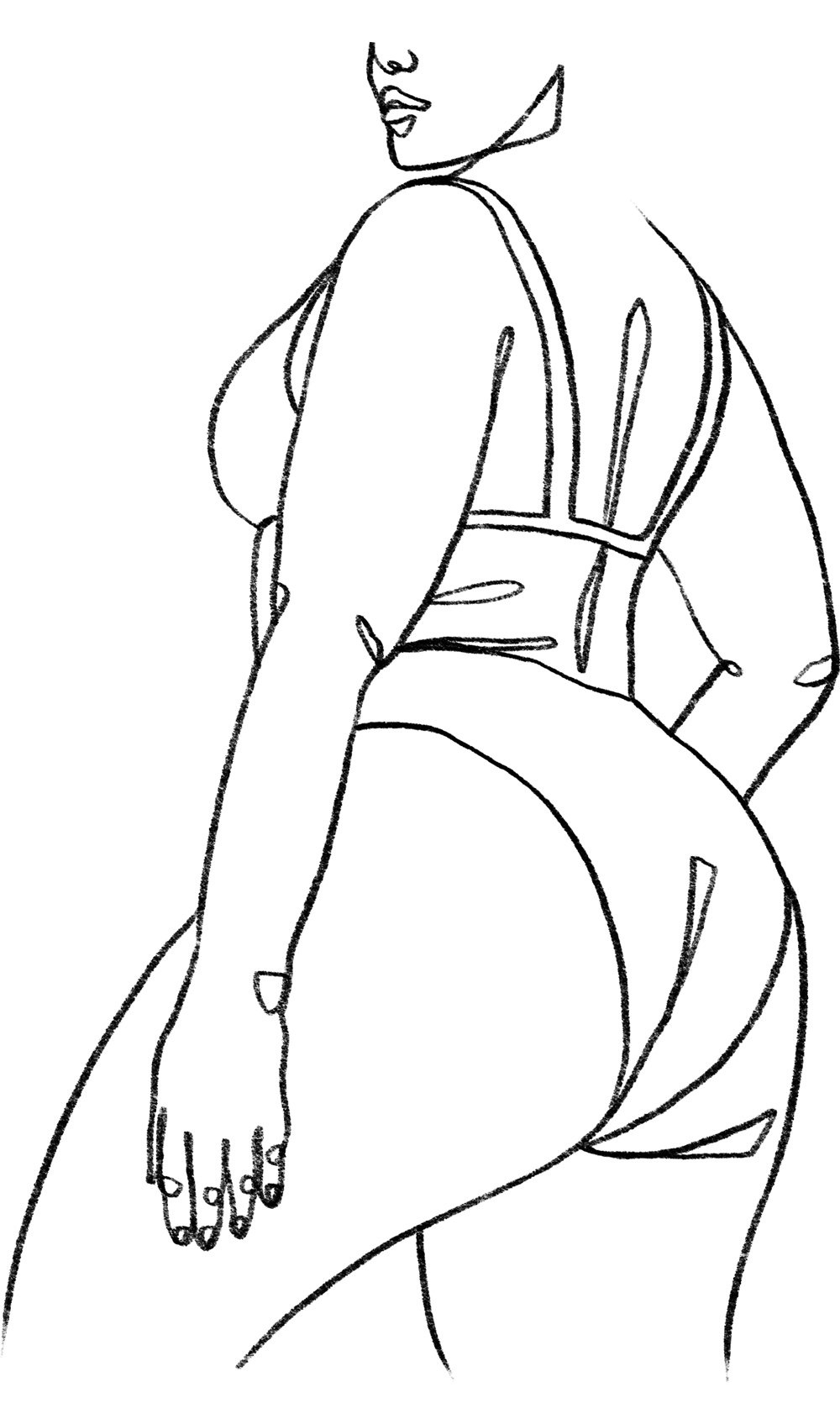 FAQ #1 – Is it okay if I don't like shower sex?
Absolutely. While everyone should try it out to see if they like it, a lot of people simply don't. In fact, people seem to be pretty split. If you take a look at the various Reddit threads about sex in the shower, you'll find plenty of opinions such as one woman who found her faith in shower sex renewed or how "[s]hower sex isn't great for penetration, but it's bloody awesome for everything else."
However, for every positive response to shower sex, you'll find people who have fallen, hurt themselves, were accidentally anally penetrated, could never get lined up properly, have issues getting or staying hard, or find themselves choking on or freezing in water.
FAQ #2 – What makes shower sex possible?
There are three things that make shower sex easier: the right shower, lube, and compatible height.
If there's too much height difference between you and your man, any standing position becomes difficult or impossible, including those positions in the shower. And without a tub, you cannot try the kneeling or sitting sex positions.
Although not a requirement, a shower with a centered head, a rainfall head, or even two rainfall heads can solve the issue of one someone getting water in their face or being left out in the cold.
Finally, don't forget about the lube. While you might think that the shower would help you become and remain lubricated, the water actually washes off your natural lubricant. This can lead to painful and uncomfortable sex. Instead, you should use a silicone-based lubricant, which will withstand water for a slick and sensual experience.
Get more info in this post about lube.
FAQ #3 – Is there a way to work around the height difference?
Kneeling may do the trick, but we also suggest you check out a stool or chair that can be used in the shower. Some showers even have built-in seats, which makes it easier.
FAQ #4 – Does sex in the shower prevent pregnancy?
Any time a male partner ejaculates inside your vagina, there's a risk of pregnancy. Some semen will leak out if you're standing up, but birth control or a condom is necessary if you want to prevent pregnancy.
FAQ #5 – Is sex in the shower dangerous?
It can be. There's a huge risk of someone slipping. If one of you slips, the other will likely go down to. You can hit your head or another body part as you land, not to mention the fact that one partner may fall on the other.
Some people use faucets or other fixtures (soap trays, etc.) to support themselves. These are generally not designed to support your full body weight and could potentially break off, leading you to fall and damage your shower in the process. You definitely don't want to hold on to the shower rod, which usually just rests in brackets or is secured via tension to the shower.
There are suction cup products you can use as handles and footrests to make sex in the shower safer and more comfortable, however.
Orgasm Every Time. Easily. Here's How...
I want to tell you about my friend Karen.
Karen came to me one day. She was hysterical.
She told me that her marriage was falling apart because she and her husband didn't have satisfying sex.
Every time they were intimate, Karen was faking her orgasms. It turns out she couldn't orgasm during sex.
In fact...
She never had an orgasm in her entire life. Not one!
This left her feeling embarrassed and ashamed. And...
She completely hid this from her husband. Thankfully...
It turns out that there is a way for any woman to orgasm. Easily. And have multiple vaginal and full body orgasms during sex and masturbation.
I shared the process with Karen.
After she followed the simple process, she could barely come to terms with how...
Quickly and dramatically her sex life changed.
We met up a few months later and...
She would not stop talking about it,
"I thought I was one of those women who couldn't orgasm. I used to think I was 'broken' and 'unfixable.' This saved my sex life, and that saved my marriage."
Even if you currently struggle to orgasm during sex or when masturbating, this process will also work for you.
And best of all, you don't need to do anything weird or uncomfortable to start having the best orgasms and sex of your life.