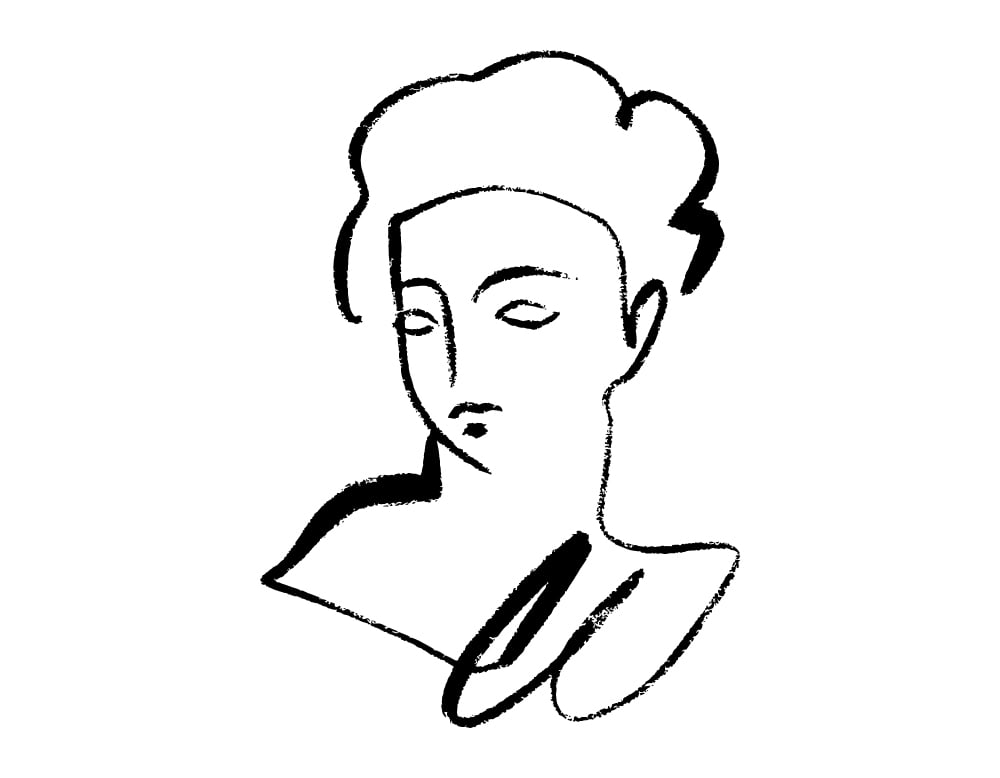 When you learn how to be submissive during sex, you will experience a whole new world of kinky, incredible sex. First, keep in mind that being submissive and power exchange is a two-way street, which means…
You'll have to talk to your man about it if you're interested. It's best to talk to him about it well before the fact and not during the heat of the moment. Switching from regular sex to that which includes BDSM can be tricky or awkward in the moment. Discussing it beforehand also helps you to determine what you're both comfortable doing and not doing.
If you're unsure how your partner will react, approach the subject by explaining exactly what it is you wish to do – being tied up, spanking, flogging, blindfolds, orgasm control, service or some other form of BDSM.
Many of these activities also show up when you have rough sex. More on rough sex.
You might simply want to be taken over his lap, but saying you want to try "BDSM" might bring to mind more extreme forms of bondage and discipline or even ideas of abuse that aren't actually safe, sane and consensual.
Unless he might be receptive during the moment, it's better to have this discussion in a neutral time and place. This also gives you time to research BDSM activities that could be risky.
Related: The meaning of dom and sub.
What If He's Not Dominant?
Hopefully, you'll be matched with a partner who is interested in playing the counterpart role to yours, but this isn't always the case. While you can't force the desire to dominate in another person, you can highlight how powerful he will feel by taking on that mantle so that he can make demands of and perform erotic activities with you.
You may also find that your partner is interested in trying on the dominant role but is worried about hurting you. This is a major stumbling block for some couples.
Having a safe word, which you'll read about later, can help put you both at ease. If you know that pain or submission turns you on, you can also explain how that feels for you. For example, you can tell him that although something might hurt, you don't experience it in a negative way. It's something that makes you more aroused.
Either way, your boyfriend or husband might need encouraging if you're really interested in submitting. In fact, if he does have interest in dominating you, he might not understand what you see in playing the counterpart. If this is the case, then you simply need to explain it to him.
If service is a large component, you can discuss how pleasing him ultimately pleases you as well.
How to Be A Good Submissive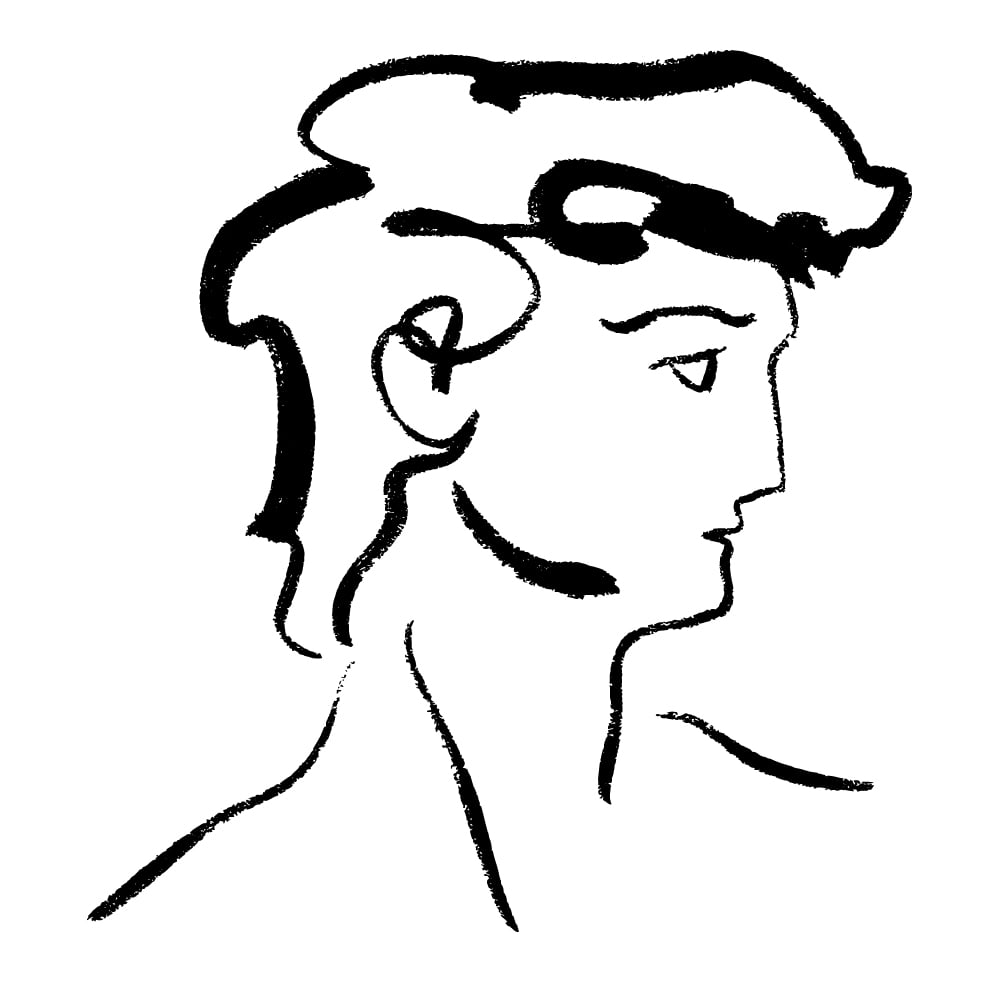 Before you get to the specific activities that submission involves, you need to understand what it takes to be a good submissive. This foundation will guide your words, behaviors, and even thoughts as a submissive. And these guidelines don't just help you serve your partner; they help you determine whether a partner is a good match for you, grow as a person, and get the most out of your relationship.
The basis of submission includes only entering into play or relationship to which you fully consent, being honest with yourself and your partner, having an open mind, and caring for your mental and physical health. 
Being a good submissive requires an immense amount of trust. Otherwise, how or why would you hand over control to your partner? During play, it's your responsibility not just to listen to commands given to you but also to utilize your safe word (more on that in a bit) if play approaches your limits. You should also provide feedback about scenes. 
Submissives may have specific expectations in scenes and their relationships, and these things, including punishments, are agreed upon by both dominant and submissive. Because each relationship or interaction can look so different, there is no one-size-fits-all description of what makes a good submissive. This is also why you might make a great submissive for one partner but a poor one for another. Rather, you must determine what kind of submissive you are/want to be and how you will interact with your partner and rely on this foundation to guide your good submissive behavior. 
Discover your sexual personality with our Sexual Blueprint and BDSM Test.
Finally, remember that there is no such thing as a perfect submissive. Your submission, like everything else in your life, is imperfect, and striving to be the best version of yourself is a lifelong project. You can only work toward being a better submissive tomorrow than you are today, and frustrations in your life or relationship can make it hard for you to be a good sub from time to time. It's also important to keep in mind that what it means to be a good submissive can change over time as your relationship changes. For some people, their submission only grows, but this isn't the case for everyone.
Also, keep in mind that there are different kinds of submission. You could be a shy kind of sub or a BDSM brat.
To find out more about how to be a good sub, check out our guide to submissive rules.
A Primer on How to Be Submissive
Although this article will suggest plenty of behaviors that show you how to be submissive and exemplify power exchange between you and your partner, there's no one way to be submissive.
Instead, you should look for ways to show submission to your partner that you are personally comfortable with.
Generally, a submissive person will be the one who is bound, gagged or blindfolded…or a combination of all 3. Often; a submissive will wear a collar in addition to those binds. Your submissive persona may be the receiver of penetrative sex and impact play such as a spanking, paddling, or flogging. If you're engaging in BDSM with sex, you might find that giving oral sex to your partner helps you feel submissive.
The feeling of power that a person often feels when receiving oral sex certainly lends itself to the power exchange you're looking for. You'll learn more about giving your man a great blow job from the tips in the Blow Job Guide.
To really dive into the submissive role, you can ask your partner whether you can perform certain actions, such as bringing yourself to orgasm or changing position (100+ sex positions here). You might also find that you both enjoy it if you call your partner "Sir" – or another nickname that indicates your positions of dominance and submission.
Some power exchange relationships extend outside the bedroom. For example, serving your partner at home or even in public can be a sign of subservience. You might have a specific routine that requires you to kneel or to drop your eyes when in front of him. Many of these things can be adapted to playtime in the bedroom and vice versa.
Not So Submissive?
What if your partner wants you to be submissive but you're not naturally inclined to be that way, the best you might be able to do is to play a bottom for the scene.
What is a bottom?
Bottoms receive the same bondage and discipline as a submissive, but the idea is that it's a temporary role, and you don't have to necessarily feel submissive.
Roleplaying Ideas for Dominance, and Submission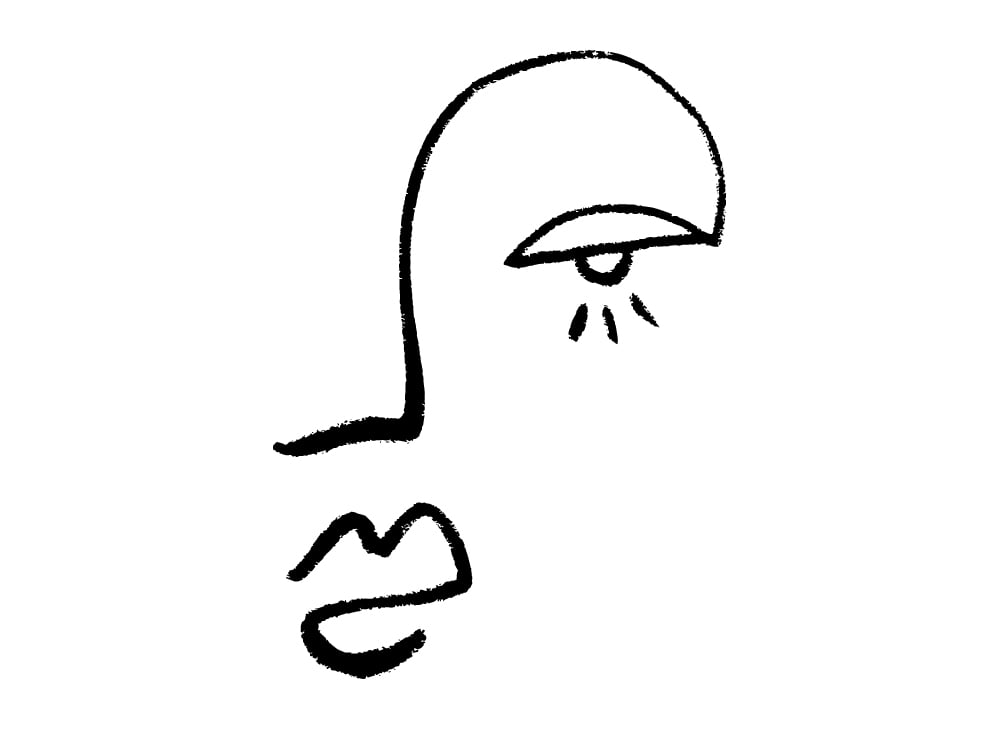 For some people, it's easier to get into a submissive headspace by playing a specific role that's associated with submission while your partner plays an authority role. Here are a few:
Teacher and student
Boss and employee/secretary (maid is common)
Coach and athlete
Doctor and patient (or nurse)
Cop and prisoner/criminal (interrogation or prison scene)
Personal trainer and client
Kidnapper and victim
Military personnel (he gives orders, and you must abide)
Owner and pet
Photographer and model
Pirate and maiden
Of course, there are many other scenarios that you could play with your partner, and you could simply be the more dominant and submissive versions of yourselves, respectively. However, roles add in an idea of how a scene should play out and the type of submission/domination that each person will display. For more tips on roleplaying, check out these 43 sexy role playing ideas.
These roles are often played with bondage. You might think bondage is extreme, but it can be as simple as holding your wrists during sex or using a single pair of cuffs. Go over our bondage for beginners guide to learn more.
How to Be Submissive Without Giving up All Control
Remember that just because you are the submissive or bottom doesn't mean you lack control. You should discuss with your partner what will happen before the fact if you're planning a serious BDSM scene rather than just sprinkling in a few elements into your regular sexual routine.
A "scene" is your playtime. It may be scheduled and activities planned beforehand, or it may be more loosely planned and spontaneous, taking shaping as you go. Sometimes people refer to "the scene," meaning the BDSM community.
A safe word can also help to ease your reluctance if you're not sure about this whole BDSM thing. A safe word is a word or phrase you can say when things are too intense for you to handle. Your safe word should be easy to remember and say even when you're under duress. Wikipedia has some great info on safe words here.
A popular system is the "Light" system in which you instruct your partner, saying:
Red when you want him to stop
Yellow when you want him to slow down
Green when you want him to continue
It can be exhilarating to give up control in the bedroom, but it can also be frightening if you don't feel safe or understand how to be submissive in a healthy way.
Even if you enjoy being a submissive, you may still run into intense feelings or find that your scenes trigger past traumas. Both of those things are normal, and if your relationship is healthy, you should be able to work through them to truly enjoy how erotic and freeing BDSM can be.
Unsafe Play Partners and Red Flags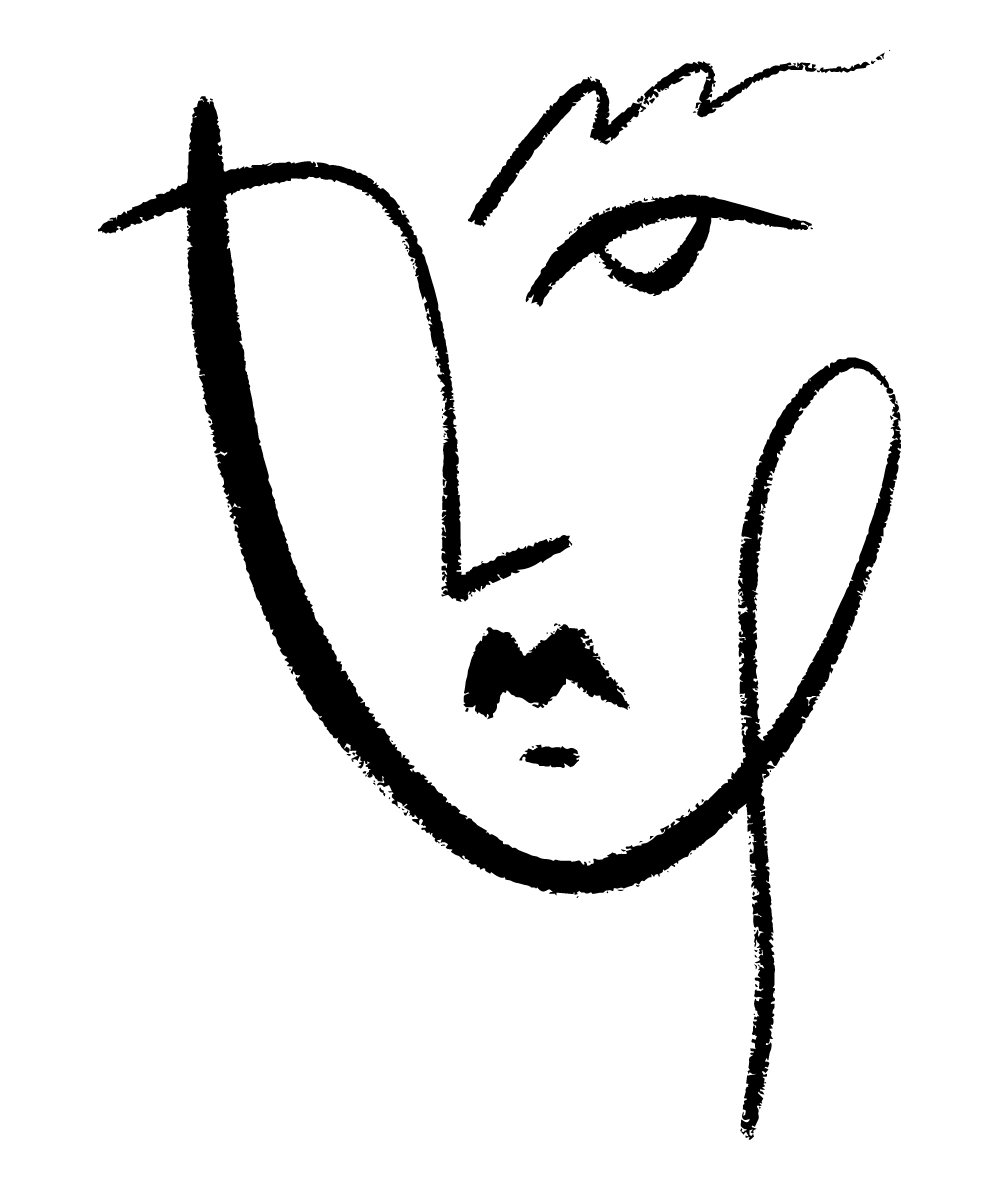 Beware of any partner who thinks the only way to be submissive is to give complete control. A lack of safe words, discussion of what's going to happen and your feelings or wanting to jump into a BDSM-like scenario too early in your relationship can be a red flag that this person is a potential abuser.
A potential abuser or unsafe partner may not let you state your limits or needs, perhaps arguing that you're not submitting enough when you do so. But that's not true.  Ignoring your safe word is another huge red flag.
Other red flags include
Isolating you from your friends and family
Barring contact with others in the scene
Trying to "break" you
Humiliating or belittling you outside of a scene
Mood swings
Jealousy
Not communicating
Making you about your submission
Refusing to admit fault or to apologize after making a mistake
Ignoring requests to use condoms or engage in safer sex
Pushing your limits
Forcing you to do things that could harm you such as not allowing you to use the bathroom
Lying or cheating
Drug or alcohol abuse especially during a scene
Prior bad relationships
Being critical
Trying to force you to submit
BDSM is a far cry from actual abuse because you should both be benefiting from BDSM, and no one should truly force you to do anything you don't feel safe or comfortable doing. Reaching out to members of your community should be encouraged as should remaining connected with your own support network.
Turning the Tables
We commonly see images of dominant males and submissive females, but that's not the only way how to be submissive. Your man could submit to you, the powerful woman, or you can take turns with dominance and submission. A person who enjoys both roles is known as a switch [1, 2], and a switch gets to experience both sides of the coin.
Taking on the dominant role has the obvious benefit of you getting to use your man for your pleasure and benefit. It's also a great way to show him what you like in bed and to train him to do those things on command! Just because you're a woman doesn't mean you have to be submissive, and you can learn a lot about yourself by exploring your dominant side too, as I explain in this guide.
Learn: 162 dominant commands for your submissive.
When done right, exploring BDSM follows the mantra of "safe, sane and consensual." Whether you want to be dominant or submissive, there's no reason to be ashamed or even afraid. With honest and open communication, you can safely explore those sides of you to find things that turn you on or even bring you closer to your man. 
One of the benefits of BDSM is that it encourages honest — and frequent — communication about sex. But society often doesn't encourage us to talk about sex, even with our partners. If you're unsure where to start or what to say, our guide to sexual communication may help.
Getting Into BDSM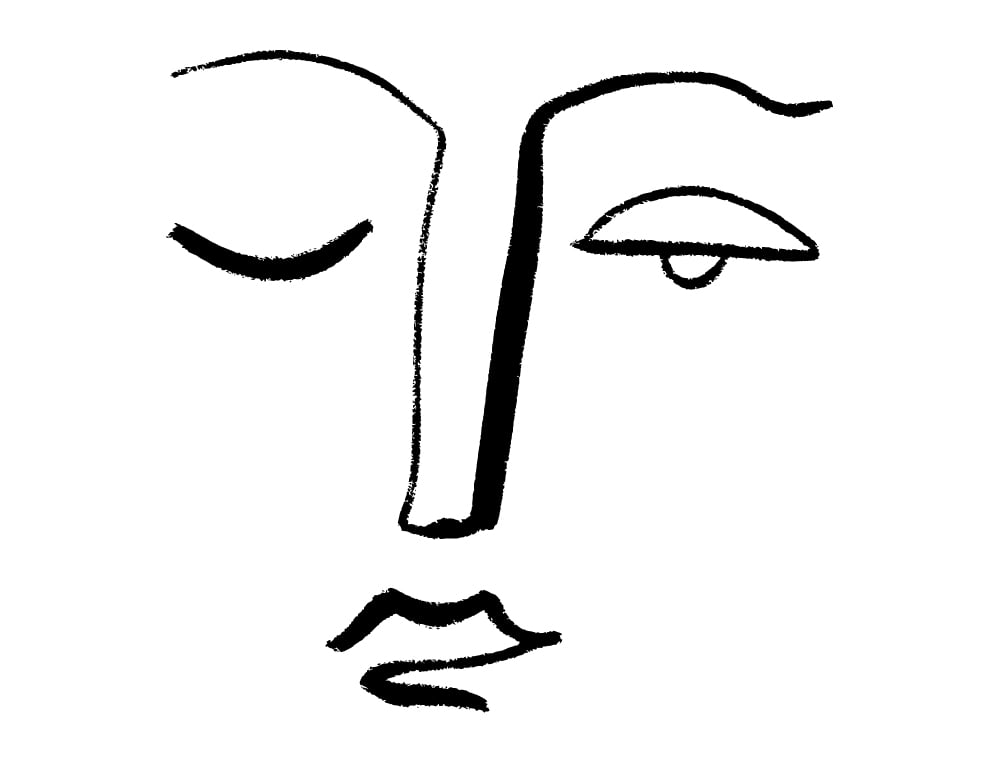 Now that you know some of the basics of BDSM and submission, you might be eager to start. There are plenty of articles on Bad Girls Bible to help you explore BDSM starting with BDSM for Beginners and What Is BDSM?
BDSM Information for Newbies
When You've Got A Little Experience
Once you've got the basics down and you're sure you want to explore more BDSM, check out the
For the Most Serious BDSM Lovers
If you love BDSM and your power exchange relationship, you may want to engage in it 24/7. This is known as total power exchange. Some people find it very fulfilling, but it's not for everyone!
No matter how experienced you are, we recommend progressing slower than you think necessary and starting any impact play lighter than light. You should check in regularly with one another to make sure it's going okay [3].
What The Science Says
A few studies of BDSM have been enlightening. For example, one study found that people wearing ball gags experienced less empathy to others' suffering [4].
Another study found that submissives experienced an increase in testosterone and cortisol during a scene. [5]. Others studies found similar increases in cortisol [6]. But cortisol can also decrease due to BDSM activities [7].
Resources
SM 101 is a book by Jay Wiseman, a respect BDSM practitioner. You can use it similar to a BDSM manual because he teaches basic skills and talks about safety in it. Jay Wiseman also created a BDSM checklist that can stand in for a contract and describe desires, limits, and pertinent medical information.
Another book geared specifically toward submissives is How to Be a Healthy and Happy Submissive.
The New Bottoming Book is also helpful to aspiring submissives — and there's a counterpart for tops!
Kate Kinsey wrote a message to submissives about the dominants they choose to play with. This describes the behavior you should be wary of with
You can discuss BDSM with an active community on Reddit.
Finally, check out this article in the Ask Carole feature of The Guardian where Carole responds to a reader whose girlfriend can only seem to orgasm why tied up. It discusses how orgasm works and why BDSM provides the intensity some people require.
Frequently Asked Questions
FAQ #1 – Why would anyone want to submit?
This question can be viewed in two ways. The first is a question about why people would be interested in BDSM in general.
BDSM Because of Trauma? – Some people wonder if those who are interested in submission or BDSM, in general, have experienced some sort of trauma. While it may occasionally be the case that past trauma has led someone to this interest, research hasn't shown this to be the case [8 p 252, 9 ch 3].
Mental Instability? – Other people suggest that those were are into BDSM are mentally unstable or unable to perform during vanilla sex, but one study debunked the idea that BDSM practitioners had sexual difficulties or were more pathological than their peers [10]. Another study found BDSM practitioners to be no more likely to have clinical disorders than vanilla people [11]. Another study on a Dutch population found that kinksters might even be more agreeable and less neurotic than the general population [12].
Escapism – Sex researcher Justin Lehmiller suggests that BDSM fantasies may be a form of escapism [13 p 126], and participating in BDSM activities may be an extension of that. BDSM enables you to try on a role.
BDSM = Low Self-Worth? The question surrounding submission specifically is usually framed regarding self-worth. People wonder if submitting means you think you're worthless (or if the dominant partner does). Some might wonder if it's inherently sexist for a woman to submit to a man (although, women can be dominants and same-sex couples can practice BDSM, too). The short answer is no (and BDSM bolster's some women's self-worth [14]).
BDSM can be a healthy reflection, and you can choose how it looks. Just because you choose to submit doesn't mean you don't value yourself, nor does it mean that someone who chooses to dominate you sees no value in you. In fact, the opposite may very well be true, and your relationship should be equal outside of the scene [15].
Submissive Psychology – A Canadian study of sadomasochism found that masochists were no more mentally unstable or prone to psychological distress than other groups of people [16]. And someone who is a masochist is more likely to be drawn to submission and submitting during sex than dominance.
You can be a submissive who also identifies as a feminist. You can be a strong woman and enjoy submitting. In fact, the reason why some people enjoy submitting is that they have so much responsibility outside of the bedroom. When you step inside the bedroom and take on a submissive role, you don't have to worry about being responsible for anything.
An interest in BDSM or submission might be unusual enough for some people to consider it "weird" but it's certainly not immoral. In fact, one research team described a study on participants like this [17]:
From the analysis of the interviews we found that BDSM participants defined their sexuality as mainly usual and normal.
It may not be all that uncommon, either.
FAQ #2 – How common is an interest in BDSM or submission?
BDSM Fantasies
According to Lehmiller's research, BDSM came in a close-second place of common fantasies, and most people had fantasized about it with less than 10% of people having never fantasized about BDSM [13 p 19]. A study from 1999 found that 72.2% of men and 58.8% of women had favorable thoughts or "cognitions" about being tied up sexually [18]. Research from Belgium found that nearly 70% of the population had ever fantasized or actually engaged in BDSM [19].
BDSM Participation
Regarding BDSM activities, the Belgian study found that 46.8% of respondents had ever tried a BDSM activity; however, this number dropped significantly to 12.5% of people when asked if the did so on a regular basis [19]. An Australian study from 2008 found that between 1% and 2% of the population had engaged in BDSM during the last 12 months [10].  The Dutch study mentioned earlier highlighted the BDSM engagement of a slightly higher portion of the population: 3% [12]. A more recent study revealed that 31.9% of participants had ever been spanked or spanked a partner. However, the numbers were lesser for tying up (21.1%) and whipping (15%) [21].
BDSM Identities
A few studies have looked at BDSM identities. For instance, one study found that 75.6% of female BDSM practitioners were submissive with another 16.4% being switches [12].  While men more commonly identified with dominant roles, 33.4% of men were submissives and 18.3% of men were switches. Another survey found that 34% of people played the submissive role [22].
While fewer people may be practicing BDSM and submitting than those who fantasize about it, you're definitely not alone if you have an interest. Plus, these numbers may have risen thanks to the popularity of Fifty Shades of Grey.
FAQ #3 – What if my partner wants me to submit and I don't want to?
You might have found yourself on this page because your partner expressed an interest in BDSM and wants you to submit but you're not crazy over the idea.
Some people simply have no interest in BDSM. Or you might even have an interest in playing the dominant role yourself. Like any sexual activity, you might find that your sex life improves with exploration. On the other hand, we never suggest that you have to try an activity that you absolutely have no interest in, and a partner who pushes, coerces, or even forces you to is not a safe partner.
Discover how to be dominant in the bedroom.
Obviously, trust is a key component of BDSM play, but submission has to be given and cannot be taken. If your partner tries to force you to submit (like Christan Grey did with Ana), they are being abusive and abusing your trust.
FAQ #4 – What if I want to submit, but my partner doesn't want to dominate me?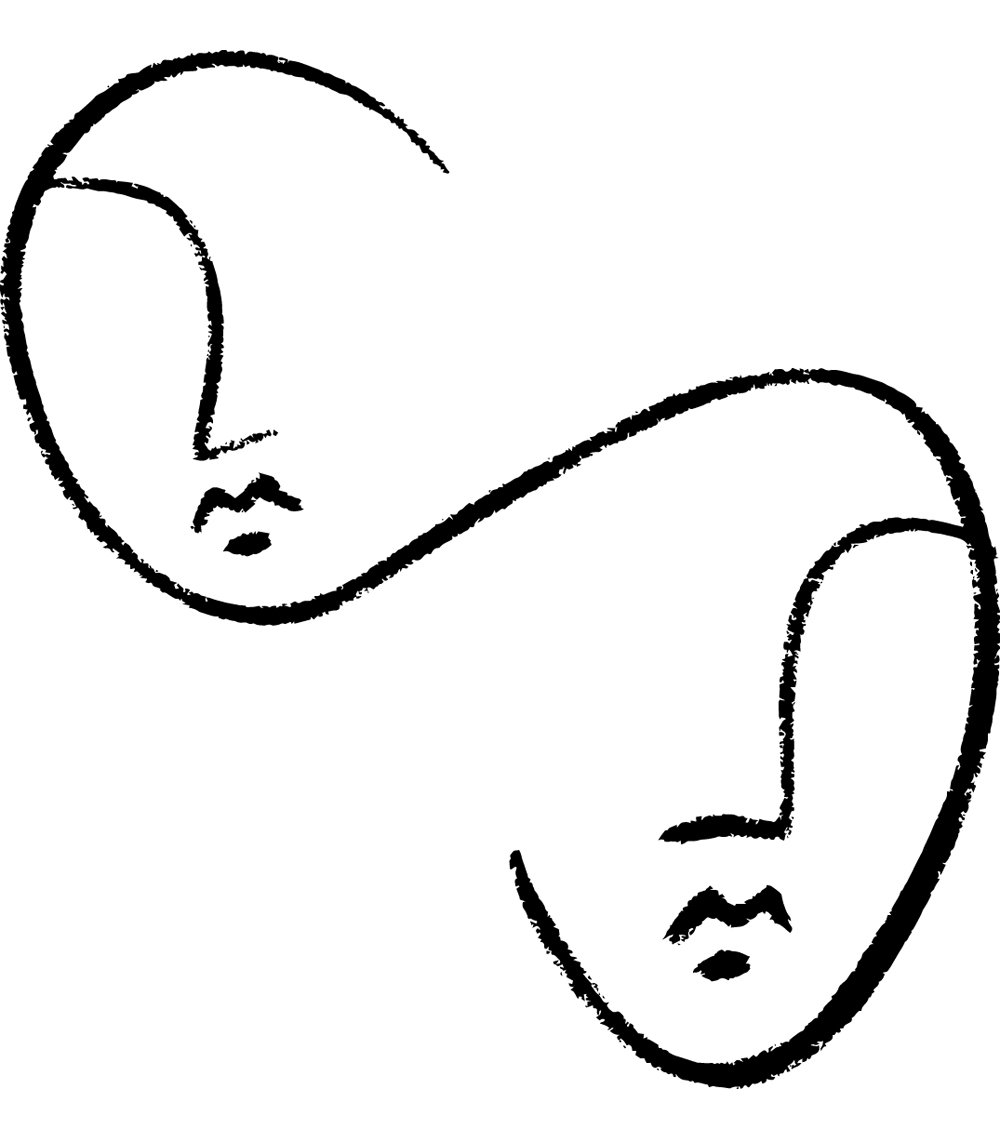 On the flip side of the coin, you have a willing submissive but a partner who is unwilling to take on the dominant mantle. The same advice applies. If your partner has absolutely no interest in BDSM or dominating you, then you may not be able to get what you need out of BDSM with them. You may even consider ending the relationship if BDSM is important to you. Alternatively, you may come to an agreement where you can explore BDSM with other partners.
Encouraging A Reluctant Partner to Dominate You
But if your partner is more reluctant than opposed, this may be a role he can grow into. As he learns more about BDSM, he can understand that it's not really abuse. He can read about safe words and other safety protocols that keep both of you safe and to reassure himself he won't actually hurt you. It might help for him to read stories from happy submissives or even to talk to some people within the scene.
Furthermore, dominating a person can even strengthen your relationship. People find that they can provide care and love through domination, but this might not be apparent if you're not familiar with BDSM.  In fact, aftercare is an important part of BDSM and it allows you to reconnect with your dominant after a scene and deal with the physiological effects of a scene.
But even a scene itself can be healing or promote growth.  Researchers find that BDSM can aid personal expression, enhance growth, or even be therapeutic for participants [23]. One study found that participants experienced BDSM as a process of connection — as well as creation and expansion [24]. It's not the only study to find BDSM can enhance interpersonal connection [25]. Others report that their romantic relationships benefit [26].
Some people find a sense of freedom through BDSM [27].
FAQ #5 – Do I have to wear rubber or lick boots if I'm a submissive?
There are so many ideas that may come to mind when you think of submitting. It might be leather and latex bondage clothing or activities such as crawling on the floor. It's true that any of these may be part of BDSM, but none of them have to be included in BDSM. Your BDSM scene or power exchange relationship only has to include what you want, and you should discuss what you're willing and unwilling to do before a scene. You can also specify how your BDSM relationship will look with a contract:
Read More: The Ultimate Guide to BDSM Contracts
The BDSM term for what you're not willing to do is "limits."  A hard limit is something you never want to do while a soft limit is something you might be interested in trying cautiously or working your way up to. Some people enjoy exploring soft limits, which may not be limits after all.
Either way, your partner should reflect your limits even if it's something small such as fashion. You don't need to dress in head-to-toe black leather or a rubber catsuit if you're not comfortable with it. In fact, your discomfort at playing out the cliche might show and make it hard for either of you to enjoy your scene. It's okay to pick and choose elements and to find what works for you and your partner without making you laugh, cringe, or uncomfortable.
Similarly, you can engage in lighter BDSM versus hardcore BDSM if that's all the interest you have!
FAQ #6 – How can I make sure submitting isn't dangerous?
There is risk inherent to any BDSM activity; although, some activities pose less risk than others. For example, you're probably not risking much if you're spanked, but choking (more on that here) can be dangerous. There are a few ways to limit risk.
Research the activity before you do it. This enables you to know the risks and to plan for them.
Keep a First Aid Kit, safety shears, and cell phone in close proximity to your scene. Should something go wrong, you can quickly get out of bondage, address any wounds, or call for help.
Specify a safe word and don't be afraid to use it. A safe word is no good if you're afraid to use it when you're being submissive – or if your partner ignores it. You can call your safe word at any time, even if you don't think you "should" need to. You might even practice using a safe word in a scene. Choose something easy to remember and say. Remember, you may be in distress when you decide to call it.
Only engage in BDSM with trusted partners. That guy might be super hot and okay for a one-night stand if you're only having vanilla sex, but if you don't know if you can trust him or his level of experience with BDSM, it could be quite dangerous.
Remember that you're not powerless. Your submission is a gift. You can take it back t any time.