I can't publish my most intense and wild sex tips online, so I send them in my private and discreet email newsletter. You can find out more here.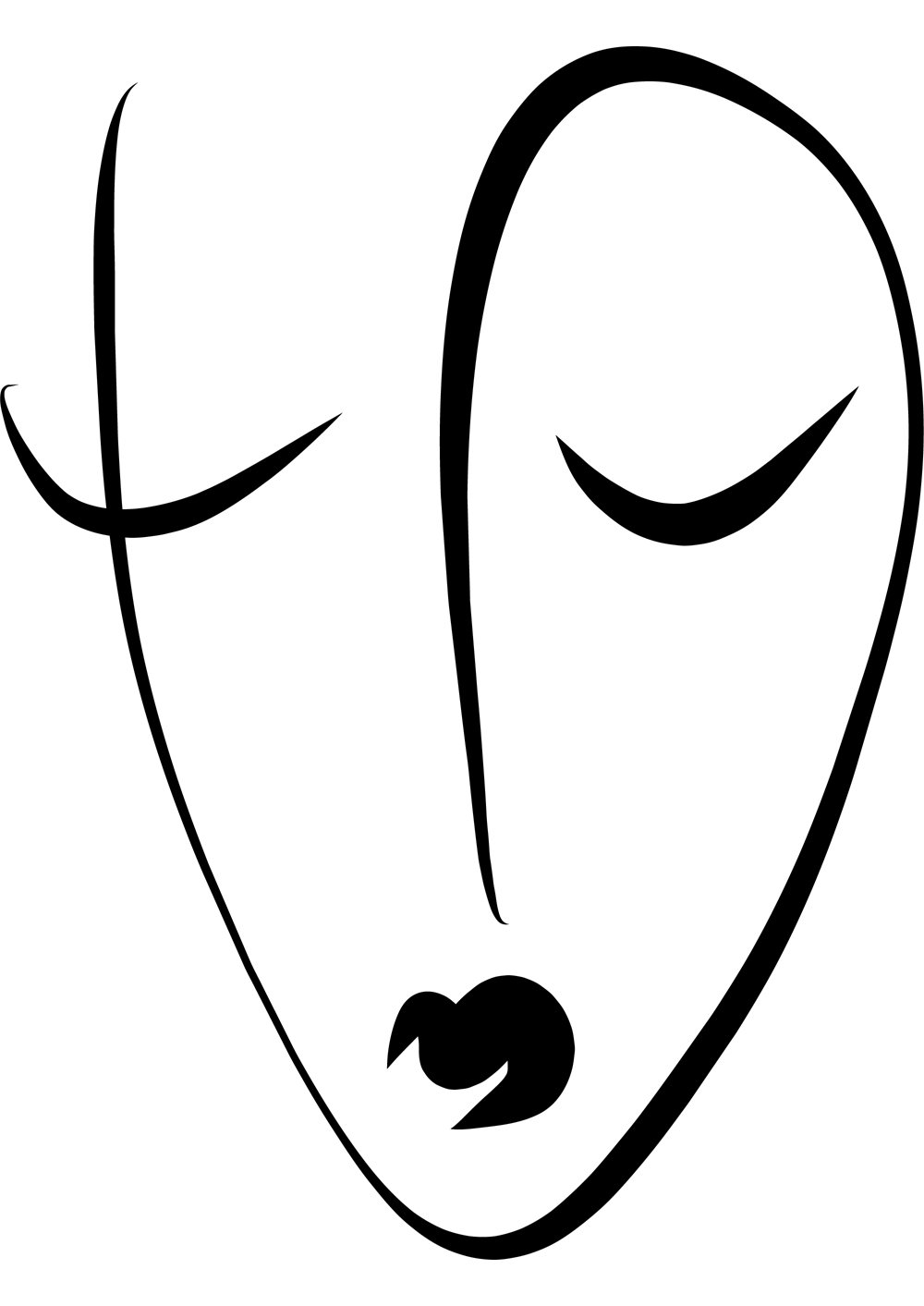 Before you run head-first into any BDSM scene, you need to know about aftercare. BDSM aftercare is an essential part of every scene that ensures no lasting harm; although it may be more minimal if a scene isn't intense. Learn how aftercare helps mitigate the profound effects an intense scene can have on your body and mind.
Why BDSM Aftercare?
A BDSM scene can be a powerful thing, even if you've done the activities in the scene a hundred times before and even if it doesn't seem all that intense. Your body will have a physiological response to pushing your body up to your hard limits. The surge of adrenaline and endorphins lead your body to a temporary imbalance. The rush of these chemicals leaving your body, known as sub drop, can be just as disconcerting.
Side note: If you are currently struggling to orgasm during sex or masturbation, then you may want to learn about the Easy Orgasm Solution. It will teach you how to have multiple vaginal and full body orgasms during sex and masturbation. It works even if you currently struggle to orgasm during sex or when masturbating. You can find out more here.
Cortisol, specifically, is your body's response to stress. And while you might be a willing participant in these types of activities and even find them to reduce perceived stress, your body will react accordingly [1]. If you experience prolonged stress, which would be atypical of a BDSM scene but might occur with a stressful job or unhealthy relationship, your body will continually produce cortisol, which compresses your immune system [2].
If you were on the receiving end, you might be sore from receiving punishments or being bound, potentially in uncomfortable positions. Mentally and emotionally, you may feel exhausted, disconnected from your partner or confused over your enjoyment at the scene. You may be disoriented and feel disconnected from your body.
Related: What Is BDSM and Why Is It So Enjoyable?
Other symptoms include
Lethargy
Inability to regulate temperature
High or low blood pressure
Nausea
Pain
Headaches
Dizziness
Weak muscles
Lack of focus
Unconsciousness
This can all come as quite a shock, especially if you're not expecting it. But the guidance and aftercare provided by your dominant help ease the symptoms and bring you back down safely and comfortably.
If you want to give your man back-arching, toe-curling, screaming orgasms that will keep him sexually addicted to you, then you'll find them in my private and discreet newsletter. You'll also learn the 5 dangerous & "dumb" sex mistakes that turn him off and how to avoid them. Get it here.
Check out more ways to be dominant in the bedroom.
Aftercare also enables you to reconnect. You may have felt like you were in another world as your partner, or you may have burrowed down deep into your head. Providing and receiving BDSM aftercare strengthens your bond.
Examples of Aftercare
The popularity of cuddling and food after a scene has led some people to describe BDSM aftercare as "cuddles and carbs." However, there are several activities that are effective aftercare.
1. Caring for Wounds and Injuries
Any bruises, abrasions or other injuries need proper care. This might mean cleaning and bandaging of abrasions, rubbing soothing ointment on an ass that's been spanked red or applying an ice pack to reduce inflammation of any body part.
A first aid kid should be part of your BDSM aftercare kit as well as remain on hand in the event of any mishaps during playtime.
2. Replenishment
A glass of water or bottle of Gatorade hydrates your body and introduces needed electrolytes. Consider a soothing tea if you like it. Signs that indicate dehydration include inelastic skin, sunken eyes, dry mouth and rapid breathing.
It's also helpful to provide a snack to bring balance back to your body. The snack should be light and healthy, such as bananas or strawberries, to replenish natural sugars that may be depleted after a scene. Salty snacks boost potassium, which may have dropped due to dehydration. Consider a smoothie to deal with blood sugar and dehydration in one fell swoop.
Note that many people experience a drop in blood sugar, but people with diabetes may experience the opposite.
It's normal for your GI system to be in shock for up to two days after an intense scene. Although, you'll find that drinking something helps to rehydrate you in as little as twenty minutes.
3. Physical Contact and Comfort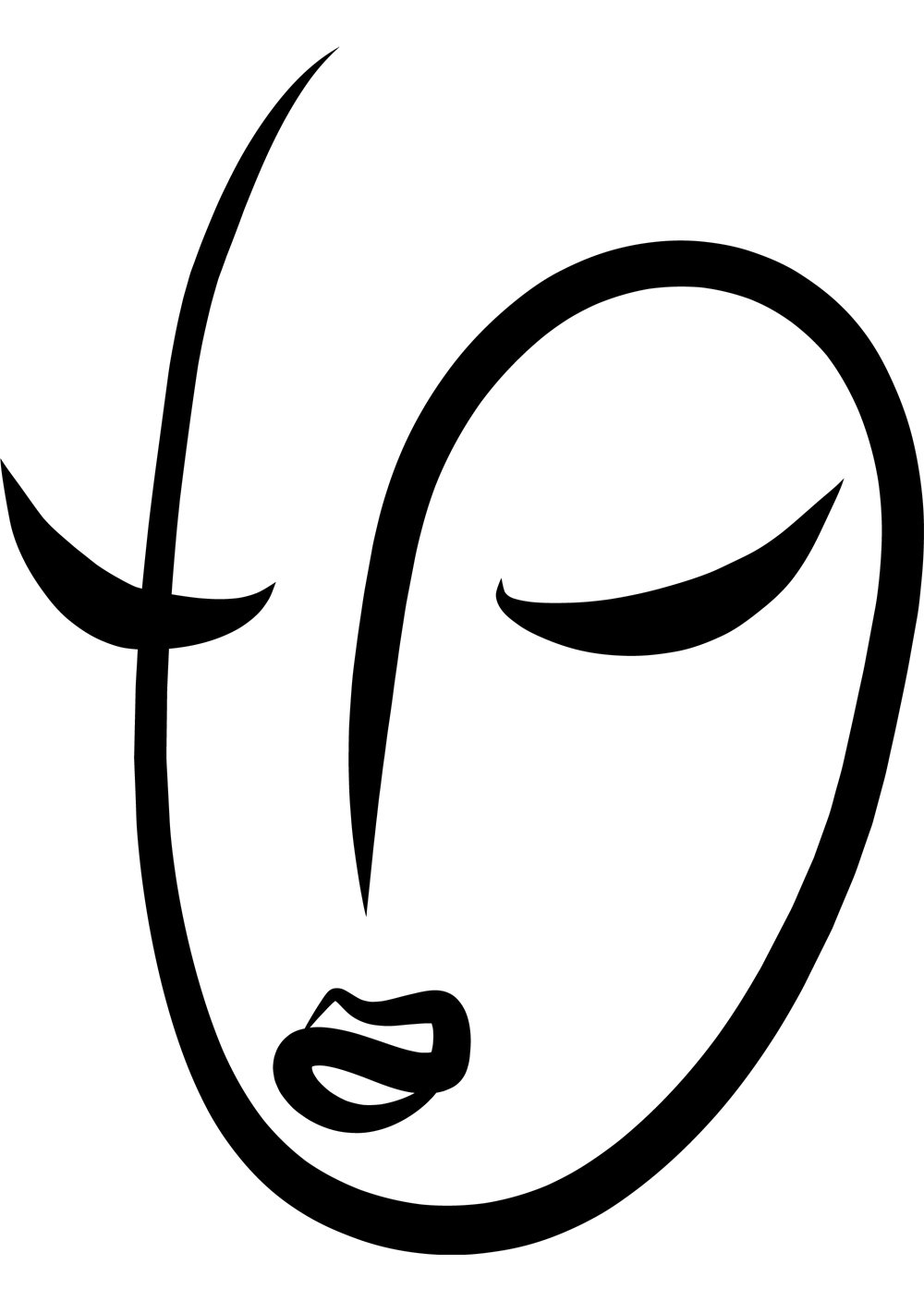 The physical contact you need or provide as part of aftercare varies with your relationship. Some people enjoy slow lovemaking; others like to cuddle. A sensual massage (discover sensual massage techniques) helps partners remain connected and can work out muscles sore from either giving or receiving stimulation during the scene.
Anything that leads to an orgasm can boost your mood, which may have dipped after the scene ended.
A warm blanket or cozy robe is an easy way to provide aftercare for your partner if you're not cuddle partners. Some people like to slip into cozy PJs and slippers, and most cuddling positions provide physical contact as well as boosting oxytocin. More on that here.
4. Sleep
Whether you're feeling lethargic from all the hormone activity in your body or you're simply exhausted from giving your husband a good spanking, sleep is a crucial form of BDSM aftercare. Some people simply need a nap (sometimes with their partners), while others need a full night's (or more) of rest to allow their bodies to repair and return to normal.
5. Talking and Laughter
Sometimes BDSM aftercare is as easy as talking and laughing with your partner after your scene has wrapped up. Some people choose to use this time to discuss what they liked or would change about the scene. However, you may want to wait before offering any potential criticism to someone who might be especially vulnerable due to BDSM activities.
6. Bathing and Beauty Routines
Drawing a warm bath for your partner (or for the two of you to share) might be the ultimate example of aftercare. Filling it with a bath bomb or warm bubbles only adds to the ambiance, and the warm water soothes tired achy muscles. Consider lighting scented candles or incense to aid the mood.
For many women, a beauty routine can also provide stability. Doing hair or makeup or just applying lotion, perhaps after a shower, can complete the stress response cycle and get you back to your daily self.
7. Relaxing Activities
Any activity that relaxes you might be good to consider for aftercare. For some people, it might be reading. Others enjoy coloring, which is repetitious and calming. For you, video games might do the trick to become grounded again.
8. Your Favorite Media
Finally, consider putting on relaxing music or your favorite movie to wrap you in comfort after a scene. There are no surprises here. You know the plot, and it's reassuring as you come back down after your scene.
BDSM Aftercare for Dominants
Although most reading material refers to aftercare as it relates to submissives, dominants can benefit from aftercare, too. These are even times when a sub doesn't need aftercare, but a dom does.
Dominants may feel physical and mental fatigue, and the chemical cocktail of hormones can lead to extreme lethargy. Creating and controlling a scene can by exhausting, even if you're a pleaser.
Find out whether you're a giver or taker in our sexual blueprint test.
They may be coming to terms with things they said or did during a scene and feelings or behaviors that they might find troubling. Guilt is common even for experienced dominants, who might suddenly wonder what sort of monster can enjoy hurting the person they love the most. Endorphins can lead to a high, but coming back down from it can be quite the crash.
While people recognize sub drop, few of them talk about dom drop or top drop. Top aftercare can look similar to that for submissives, including food or drink to replenish the body, cuddling or a massage. It can go a long way for someone who may have been swinging a flogger for a prolonged period just like a few words of affirmation can do wonders for someone who is suddenly feeling inadequate.
It can even be appropriate to perform oral sex for a dominant to end a scene and reinforce your connection. When a submissive and dominant both need aftercare, it's best to focus on the things you can do together and what you need to do immediately.
Dominants more frequently experience a type of withdrawal during their drops than submissives. They may need hours or even months to come back around to the idea of BDSM activities. An especially needy submissive can make it harder to stabilize again. Some dominants (and their submissives) benefit from having a trusted third party who can take over tasks and errands until the dominant can return to full participation.
In some instances, a third person can act as a surrogate when a couple aren't able to exchange aftercare.
No matter what role you play, you and your man can both provide BDSM aftercare to each other rather than leaving one of you to perform aftercare for both of you.
Psst, wanna be a great submissive? Learn how.
Timing of Aftercare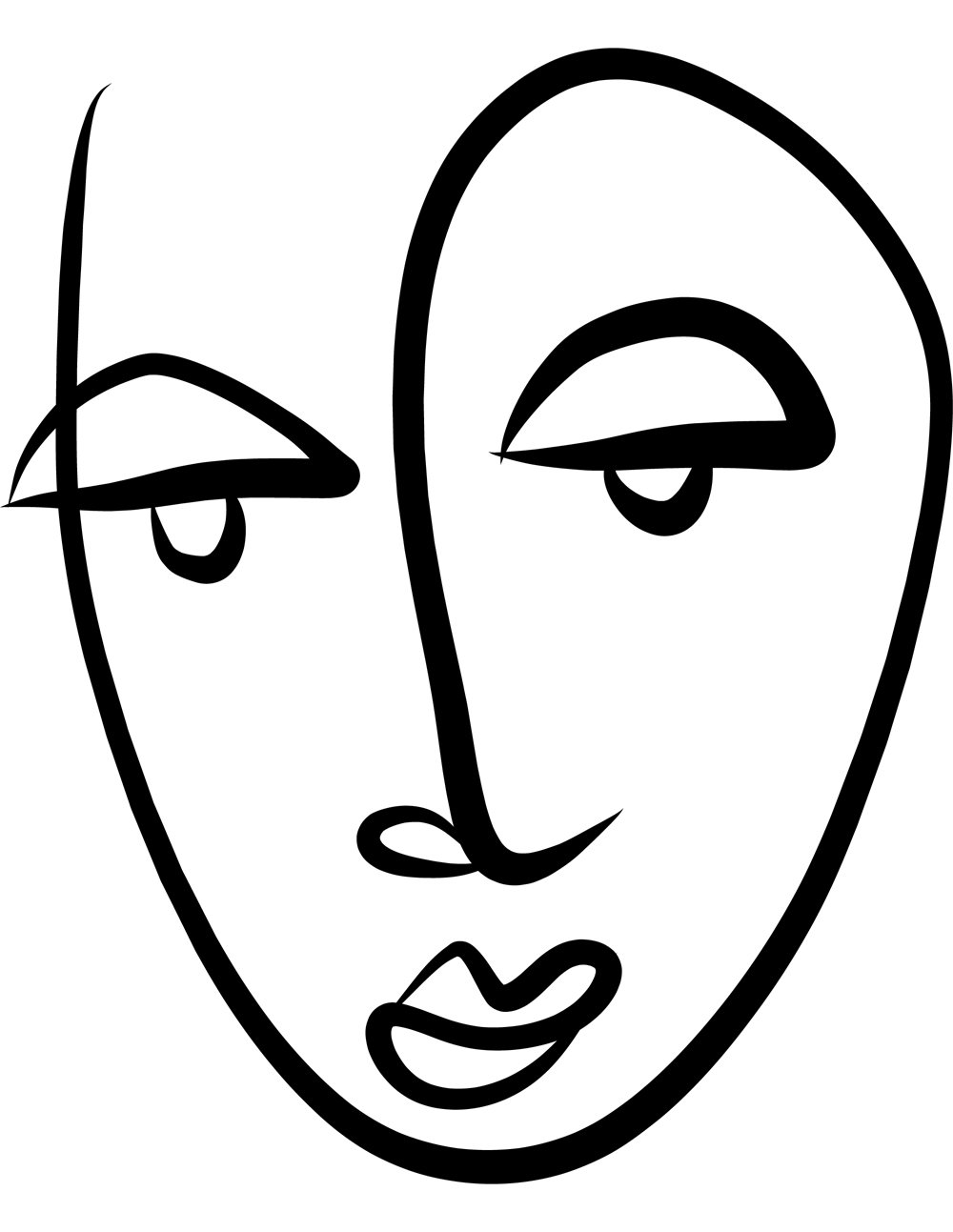 As a dominant, you may assume that aftercare for your submissive takes all night, so plan accordingly. If you must part, provide a way for them to return home that doesn't require them to drive. A follow-up phone call ensures their safety.
Discover more ways to be safe when practicing S&M.
Although much of BDSM aftercare occurs immediately after a scene, this isn't always the case. Aftercare may wait until after a nap if your sub-drop or dom-drop requires you to rejuvenate first. Checking in after a few days can also help to reveal issues that might not become apparent immediately after a scene ends. This break might also be crucial for people whose top drop or sub drop necessitates alone time, which can manifest as withdrawal that dissipates over time.
Some dominants schedule a coffee or ice cream date with the subs they've played with a few days after the scene. Even if it was casual or a one-time thing, this type of aftercare is typically welcome. Everything might be groovy, or these meetings can allow the pair to discuss what happened and how it's affected each of them.
Although the dominant typically initiates, a submissive can do so too. The dom may be feeling guilt or top drop, which is preventing them from receiving much-needed aftercare. If you find yourself in this position, be careful not to inundate your dominant.
Final Thoughts on Aftercare
Whether you're submissive or dominant, you might find yourself needing aftercare from time to time. You can – and should – ask for it when you need it.
It goes without saying that you probably don't want to engage with anyone who isn't prepared to provide aftercare; although, what that care looks like and how much energy it requires varies as you can see from our post.
Some people make a point of writing aftercare into their BDSM contracts formally while others discuss it. For some, aftercare comes naturally. You might not even have realized that the cuddles you share with your man after a BDSM interaction are part of BDSM aftercare. Yet, they are!
Read: The Ultimate Guide to BDSM Contracts
Finally, aftercare is something that you might need and can administer even if you're going solo. Some people like a little self-flagellation, for example, so it's up to them to soothe the area they've flogged and to make sure they're not in any danger. This also applies when trying self bondage. Consider enlisting the aid of a trusted friend if you might find yourself needing aftercare when you're alone.
Of course, you might not always need aftercare. For example, there might not be anything draining about a light bondage session (read more in this post). But it's better to know what can happen and be prepared than to be sorry.
As essential as BDSM aftercare is, it can sometimes be simple and easy. At times, what your partner needs might seem difficult or foreign, but you must still make an effort to preserve their emotional and physical safety.
Orgasm Every Time. Easily. Here's How...
I want to tell you about my friend Karen.
Karen came to me one day. She was hysterical.
She told me that her marriage was falling apart because she and her husband didn't have satisfying sex.
Every time they were intimate, Karen was faking her orgasms. It turns out she couldn't orgasm during sex.
In fact...
She never had an orgasm in her entire life. Not one!
This left her feeling embarrassed and ashamed. And...
She completely hid this from her husband. Thankfully...
It turns out that there is a way for any woman to orgasm. Easily. And have multiple vaginal and full body orgasms during sex and masturbation.
I shared the process with Karen.
After she followed the simple process, she could barely come to terms with how...
Quickly and dramatically her sex life changed.
We met up a few months later and...
She would not stop talking about it,
"I thought I was one of those women who couldn't orgasm. I used to think I was 'broken' and 'unfixable.' This saved my sex life, and that saved my marriage."
Even if you currently struggle to orgasm during sex or when masturbating, this process will also work for you.
And best of all, you don't need to do anything weird or uncomfortable to start having the best orgasms and sex of your life.