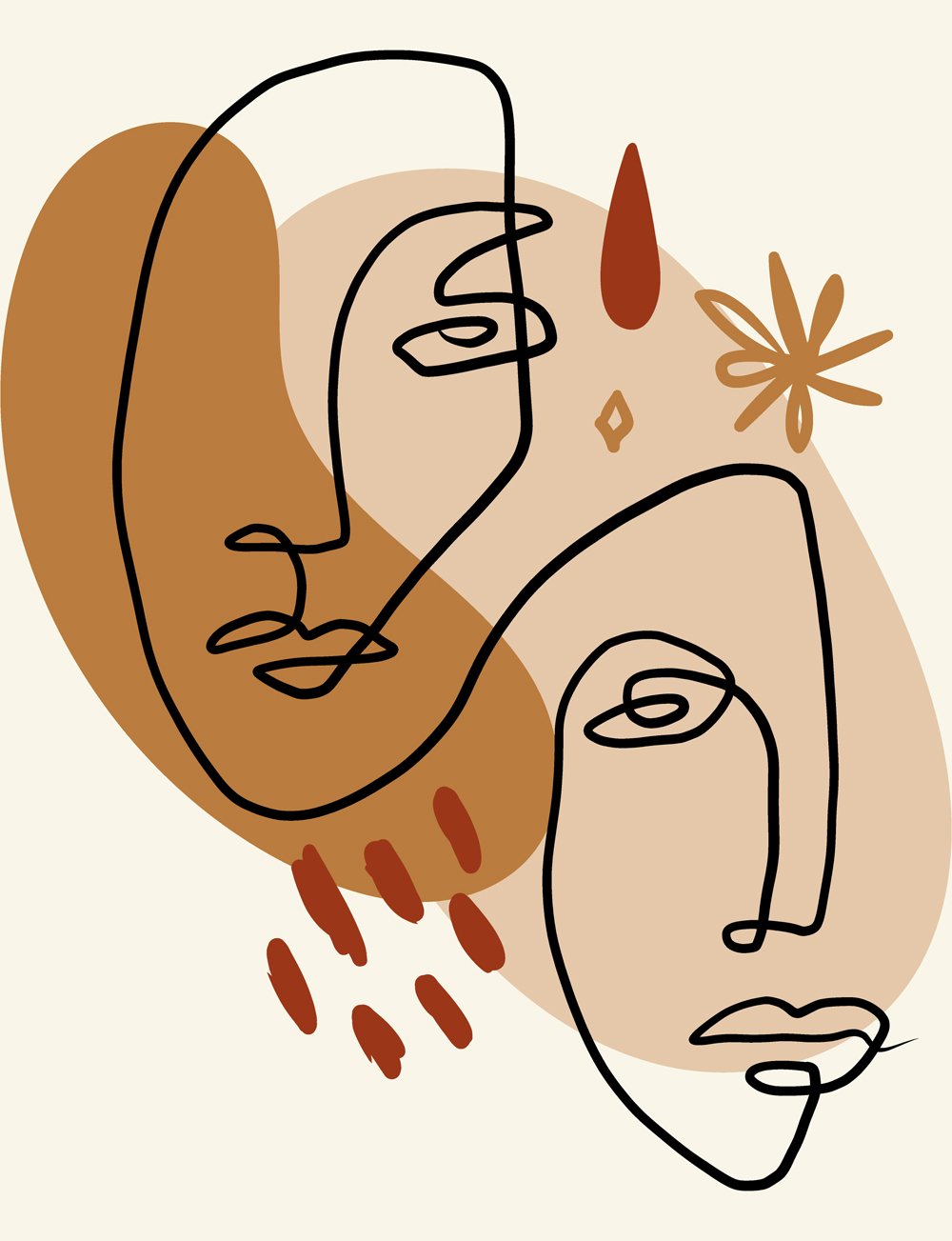 The more you learn about BDSM, the more you realize that it can be done safely. But if you lack knowledge, you could potentially hurt yourself or your partner. This is why you never want to rush into BDSM games without doing research and abiding by the following BDSM rules.
Why Do We Need Rules In the First Place?
BDSM isn't usually dangerous, but some activities can wreak havoc on your emotional or physical well-being. This is especially true if you're not open and honest, both with your partner and yourself and if you rush into things without doing research or preparation.
Establishing BDSM rules minimizes these risks while providing the greatest opportunity for you to enjoy these activities.
Related: BDSM for Beginners
BDSM Rules
Below you'll find a list of BDSM rules to adhere to. You don't necessarily need to follow all these rules to the letter. If your play embodies these rules, you're probably doing things correctly and safely.
1. Recognize the Risk
BDSM is never entirely without risk, even though you can mitigate those risks quite a bit with knowledge and preparation. There are a couple statements or ideologies that sum up the potential risk and acknowledging it.
SSC (Safe sane consensual): Safe, sane and consensual emphasizes the safety of BDSM activities and being mentally able to consent to those activities.
RACK (Risk aware consensual kink): This acronym explains that kinky activities are inherently risky (Psst, wanna know what kinky means? Click here), which means they can't entirely be safe, and that you must be aware of those risks to consent to kinky activities.
Hurt not harm: This idea recognizes that someone may be temporarily hurt during BDSM play but that this should not result in long-term harm.
Once you acknowledge the risk involved in BDSM, you can begin to consider other BDSM rules.
2. Use a Safe Word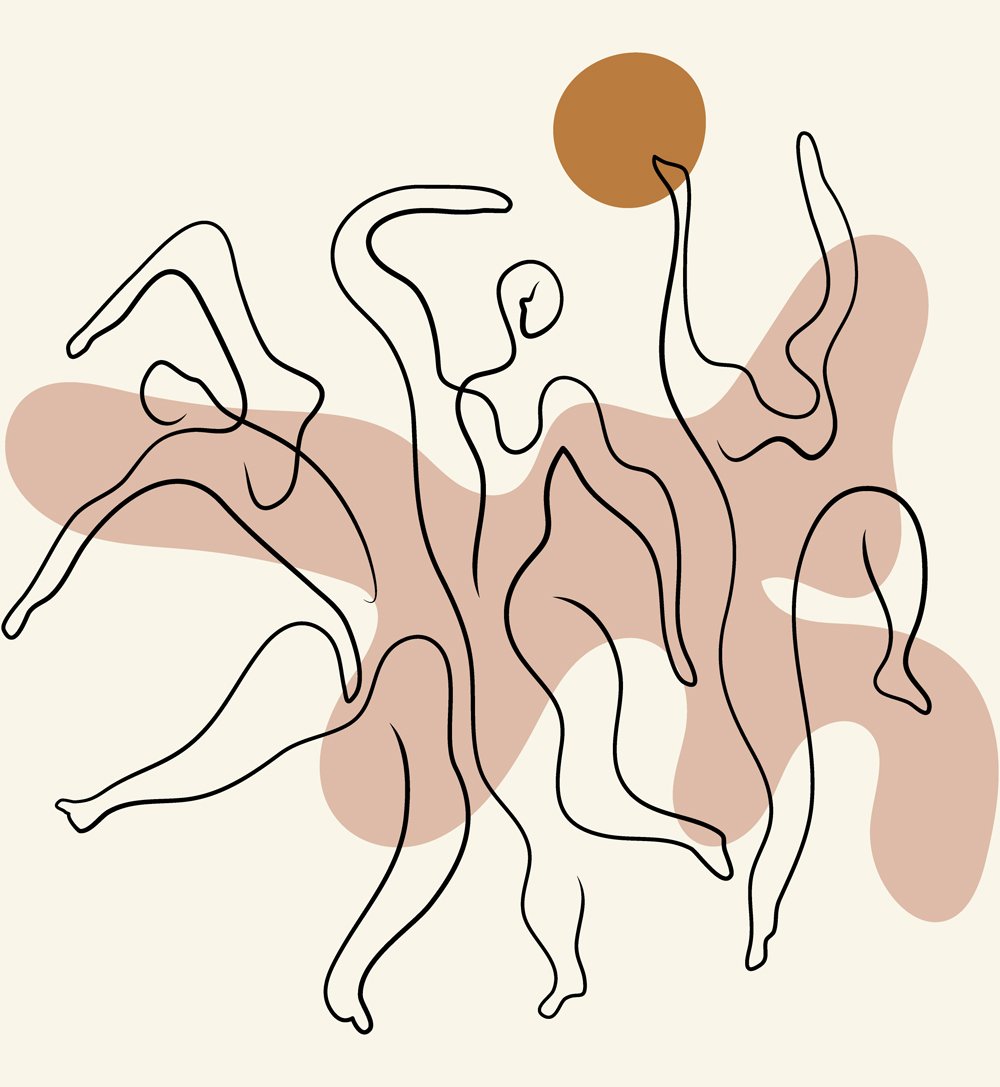 Safe words are another way to promote safety when you're exploring BDSM. A safe word is simply a word you say (or a signal if you're gagged). As a submissive (discover how to be submissive), your safe word keeps you safe. If you're dominating your partner (get inspiration in this post), the safe word lets you know that your partner is okay, connected to you and wanting to continue play. And don't think you can't have a safe word if you're a top, either!
A safe word can be anything you want it to be, but it's smart to pick a word that you wouldn't normally say during play. For example, don't pick "No" if you like resistance play. When you say your safe word, play pauses or stops entirely.
Some people use a green/yellow/red system. Green means "Go ahead," yellow means "Proceed but with caution" and red means "Stop." As a dominant, you need to obey the safe word to retain your partner's trust. Submissives should beware people who don't respect their safe words.
3. Don't Play Under the Influence
While there are few risks involved if you've had a bit to drink before sex, this changes with BDSM, especially the more strenuous activities such as suspension or needle play. Drugs can slow your reaction time and make it difficult to notice if something is happening that could potentially harm you. This is why being sober is and important BDSM rule for both submissives and dominants.
4. Communicate Openly and Honestly
Fewer BDSM rules are more important than this one! Honest communication is essential for even vanilla sex to be fulfilling, and it's that much more important when it comes to BDSM. Talking about sex can be difficult, so check out our guide to sexual communication.
However, because you can talk about your needs, desires, thoughts and feelings, you must understand them. Being honest with yourself is crucial. So ask yourself the following questions.
Do you want to try BDSM?
Do you have any particular interests?
What are your soft and hard limits? Soft limits are activities that you might want to try but with caution. Hard limits are activities you don't want to try ever
How do you feel about your BDSM play?
Do you feel safe playing with your partner?
Do you feel confident in your skills?
Are you happy with the pace you've set to explore BDSM?
Do you feel the drive to be a submissive? A dominant? Or do you identify as a switch?
Although the answers to these questions may be difficult, they help you get to know yourself and your partner. Check out this sexual blueprint and BDSM test if you need help discovering your sexual personality.
One way to be honest is to use a BDSM contract. Learn more in this post.
5. Be Patient, Humble, Open, Realistic and Sensitive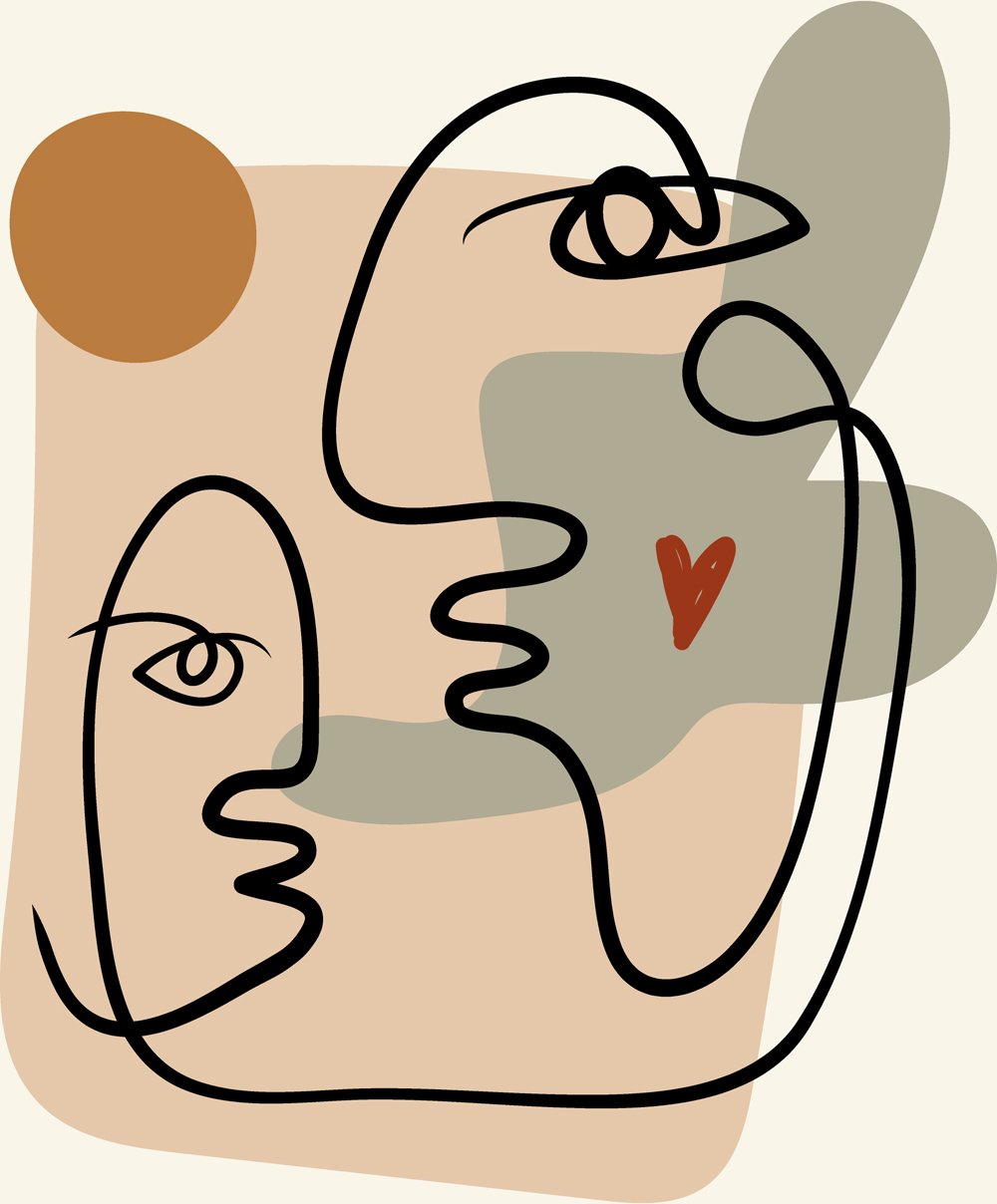 This group of BDSM rules is all about the characteristics you need to be a successful kinkster no matter if you're a top or a bottom.
Obviously, you must be open to new ideas and experiences if you want to get into BDSM. Your partner may want to try things that aren't necessarily up your alley, but you may come to like them. Regardless, you must be kind when you approach it, which leads us to our next point.
Be sensitive to your needs and your partner's. This includes during a scene and is especially important for dominants. Handle your partner's reactions with kindness.
Patience is a must when it comes to growing together sexually. You might be more experienced with BDSM than your man, or he might take longer to acclimate to flogging than you'd like (Remember that pain tolerance increases with arousal, which is a cornerstone of sensual domination. Discover more here). Perhaps you want him to take on a dominant role, but he needs to warm up to the idea.
Furthermore, you need to be patient with yourself. You might be really excited about BDSM but find that you're not able to take a flogging or last as long during a scene as you expected. That's perfectly okay!
One common rule is "go slower than slow." You can always increase intensity or move to more hardcore activities once you establish your baseline, and you may be able to skip the beginner stuff once you're more experienced. But trying it all at once can be overwhelming.
If you don't have realistic expectations of BDSM and what you can achieve, you'll probably be pretty impatient. But the reality is you need to start and progress slowly. Your partner and you may not have the same fetishes. And you might not enjoy activities that you were previously interested in.
BDSM can also be quite rigorous, especially for a dominant. Knowing the realities means you're not in for any unpleasant surprises.
6. Know How to Use Your Tools
BDSM can involve a lot of tools. The most common items include impact play implements (floggers, whips, paddles, canes, etc.) and bondage gear (cuffs, hoods, spreader bars, collars, gags, binders, tape, etc.), but you can play with needles, knives, violet wands, vibrators and dildos, blindfolds, candles/wax, bondage furniture, and even fucking machines.
Related: The How and Why of Erotica Spanking
Learn: What does it mean to be collared.
No one expects you to know everything about of all these options, but you should know how to safely use and care for your tools. Some things to keep in mind what your items are made from (and if they're porous), whether they're waterproof and how to care for them.
Keep safety in mind, too. You need to practice with a whip or flogger to ensure you can aim. Toys with longer tails can accidentally wrap around your partner's body and hit areas you didn't intend to hit. You should never aim for areas over organs.
Specific tools raise concerns that you might not have realized. For example, you shouldn't use a violet wand if you have a pacemaker or hearing aid, and even the person wielding a violet wand is likely to shock themselves from time to time. Know how much weight your furniture can support and how to set up space where you can fully suspend someone if that's something you'd like to try.
Make sure to read instructions, scour the Internet for tutorials and videos and even talk to other kinksters – many recommend finding a mentor to show you the ropes, literally and figuratively – to become familiar with the tools of the trade so that you can use them with confidence.
Books such as SM 101 by Jay Wiseman and BDSM: A Guide for Explorers of Extreme Eroticism by Ayzard offer some wonderful general information about BDSM and S&M. Every kinksters bookshelf should have one of them, and you can look for more niche books depending upon your favorite flavor of BDSM.
7. Prepare for the Worst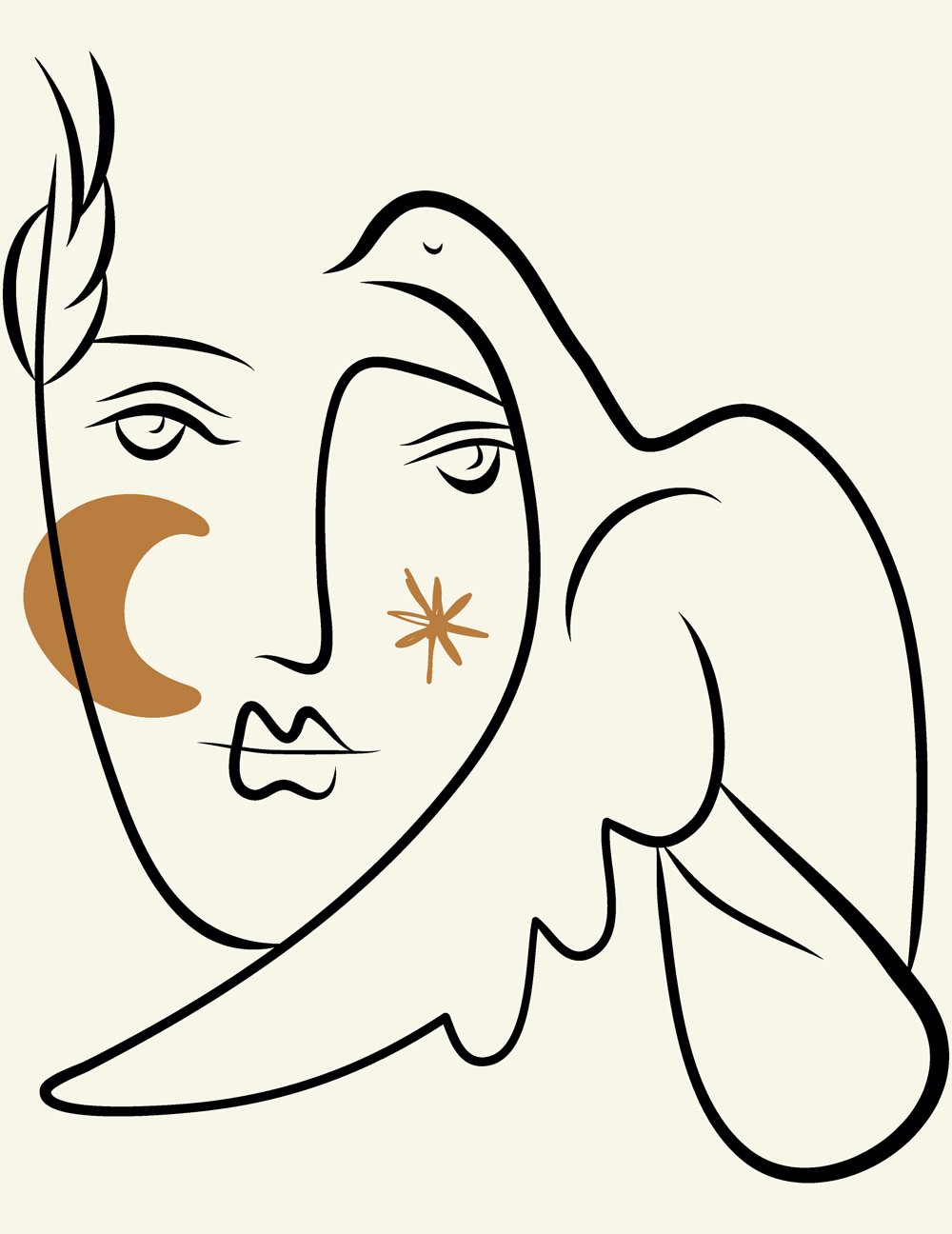 Being prepared for an emergency or contingency is an essential BDSM rule. This means:
Having a phone within reach to call 911.
Never leaving a bound person alone.
Having two copies of keys to any locks.
Having scissors (paramedic scissors are recommended) or bolt cutters to quickly remove bindings.
Keeping hydrated.
Only cutting with sterilized items.
Wearing gloves and using condoms or dental dams when appropriate to prevent contact with bodily fluids.
Not hitting any broken skin.
Having a first aid kit on hand. Keep a fire extinguisher nearby if you're playing with candles/flame.
Treating bruises and inflamed skin immediately.
There may be specific risks that we haven't addressed, such as those involving suspension, choking (read about choking during sex) or mummification, which is why you should research the risks of any BDSM activities you're interested in.
Many times, taking precautions prevents any emergency or long term negative effects from BDSM, which is why this BDSM rule is so important.
Wondering why so many people enjoy BDSM despite (or even because of) its risks? This post will help you understand BDSM.
8. Incorporate Aftercare
As we wrap up this list of BDSM rules, we can't forget to mention aftercare. Aftercare means treating your partner physically and emotionally after a scene, which can be quite demanding. A drink, a snack and a blanket are recommended. You might apply balm or antibiotics to affected areas.
Other types of aftercare include cuddling, a warm shower or massage. Don't forget that both submissives and dominants can benefit from aftercare.
Read: The Complete BDSM Aftercare Guide
This list of rules for BDSM is by no means comprehensive, but we've listed some of the bare minimum rules that you should follow, and you can devise more rules yourself to help you explore BDSM safely without sacrificing sexy fun.