Safe words–you've heard of them, but are they really necessary? And does it make a difference which safe word(s) you use? By the time you finish this article, you'll understand why we recommend safe words, how to pick a good one, and what to do when someone uses one to minimize any harm. If you'd prefer, you can skip straight to the end if you just want safe word examples.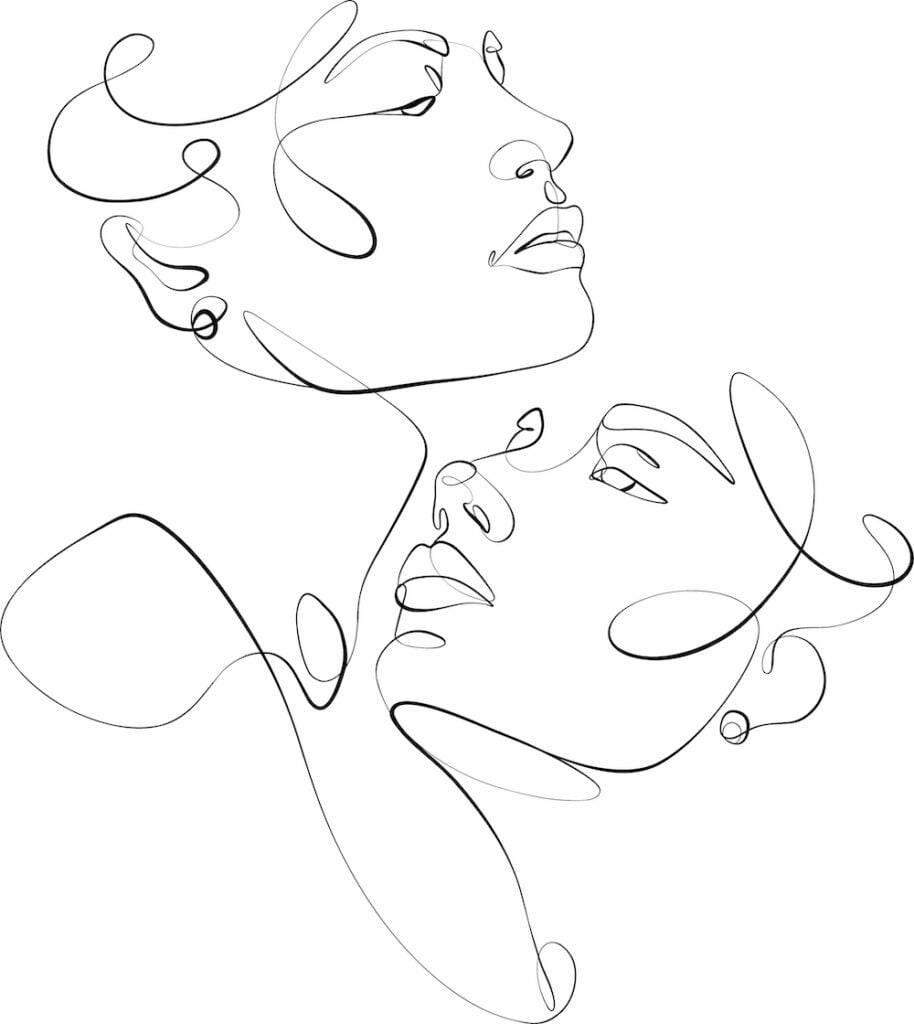 What Is a Safe Word?
A safe word is something that you can say–a word or a phrase–during kink or sex activities to indicate that, at least temporarily, you need to stop. It could end play entirely.
What if you can't speak? – A safe word doesn't have to be a word, either, especially when you might not be able to speak because you're bound or for another reason. For this reason, some people refer to stop mechanisms, which include safe words and other ways you might halt play.
Safe words are one of the fundamental aspects of BDSM. Our beginner's guide to BDSM will teach you more.
Why Do People Use Safe Words?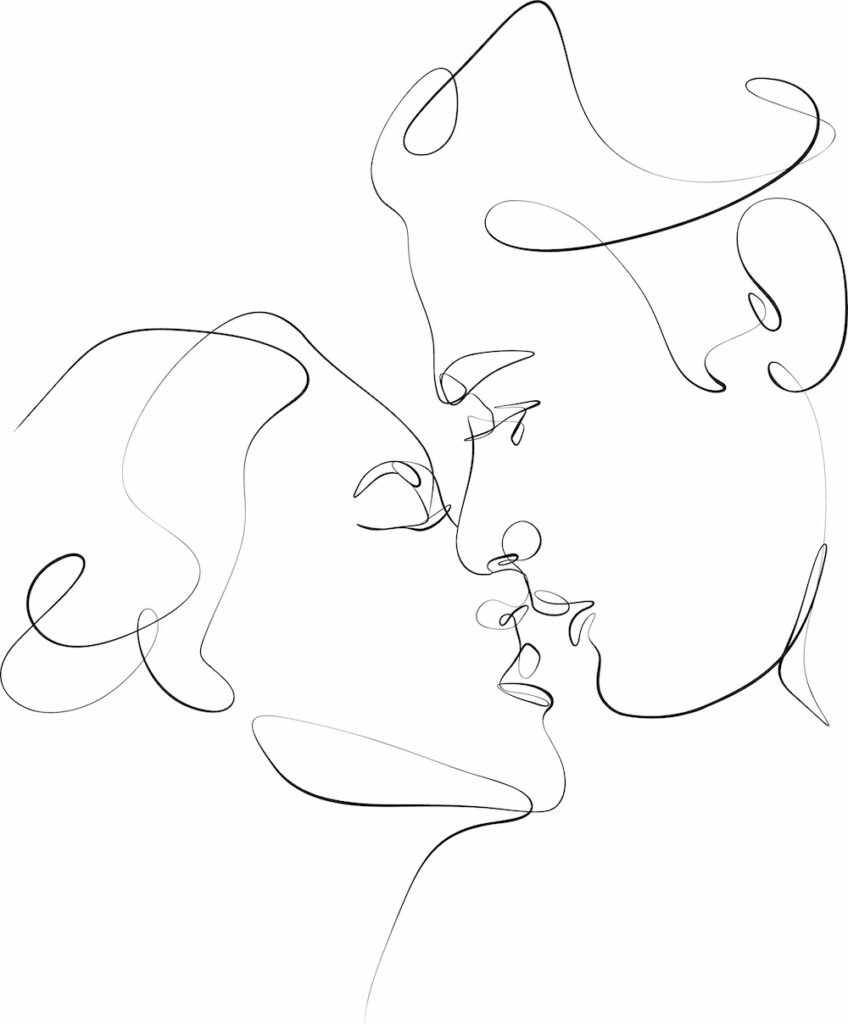 At its most basic, a safe word is used to communicate how you're doing with your partner. Typically, a safe word is used to stop play, allowing you to check in and make adjustments before resuming or stopping play entirely if something is wrong that cannot be corrected.
Some people try to avoid using safe words, perhaps because they want to be tough, don't want to disappoint their partner, or think they should only use safe words during an emergency. But that's not the case! Safe words can be used in a variety of situations:
The scene doesn't feel how you intended
Play is bringing up negative feelings or trauma
A medical issue
Cramps or other discomforts
The activity is too intense
Your partner has violated your consent
When it comes down to it, you can use your safe word for any reason whenever you want.
Of course, you don't have to use your safe word in all these situations. You could simply say something like, "Hey, the rope is hitting a pressure point. Could you move it?" But using a safe word is a good option if you need an immediate change.
Safe words during vanilla sex – Finally, while safe words are usually associated with BDSM, you can certainly use one with "vanilla" sex. Sure, sex might be less risky than kinky activities in some ways, but it's not completely risk-free.
Like most things, it's better to be safe than sorry. If you choose a safe word and never have to use it, nothing bad happens.
However, without a safe word something bad could happen during play and you won't have a clear way to communicate it.
Who Can Use a Safe Word?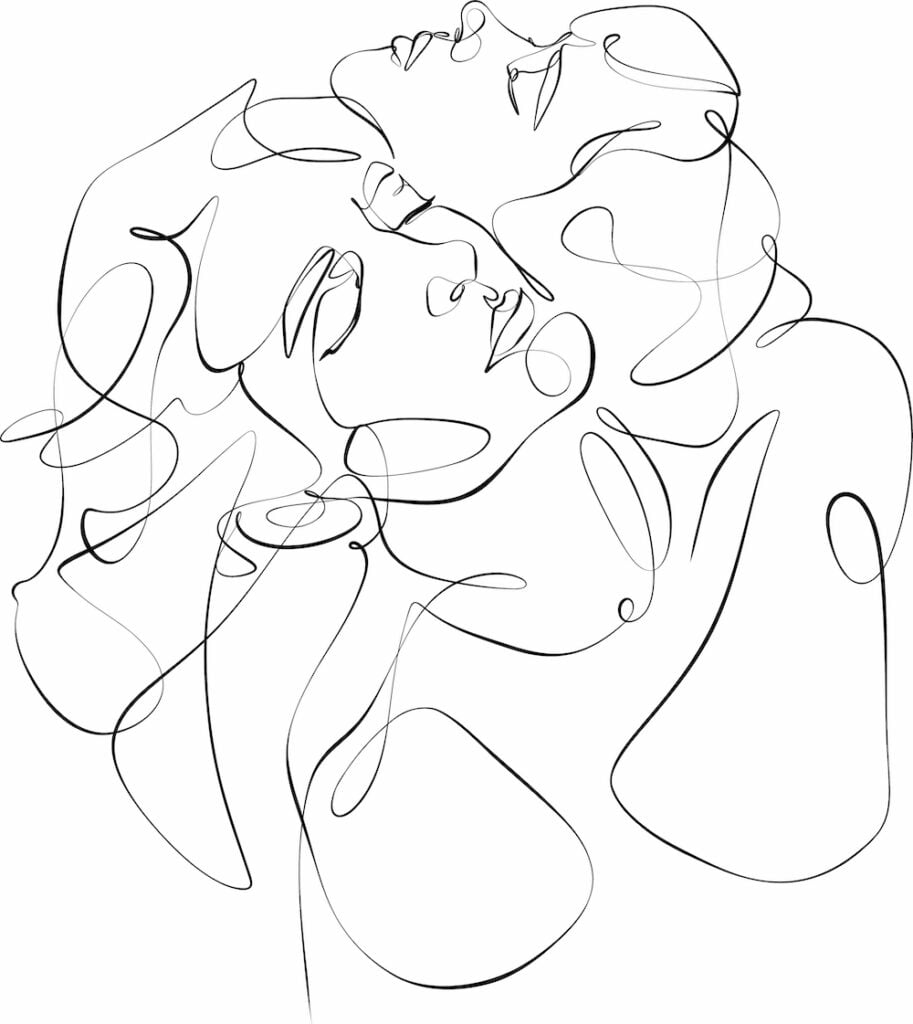 Usually, when talking about what a safe word is, we talk about the submissive partner using a safe word to signal to the dominant partner to stop an activity. However, that doesn't mean that only submissives can use safe words.
Go in-depth: How to be dominant in the bedroom and how to be submissive
Dominants can and should use safe words if they ever feel the need to. This might mean that they're struggling with guilt or shame over what they're doing to their partner (which can happen as part of dom drop) or have triggering memories from past negative experiences.
The dynamic might be a little different if the dominant uses a safe word, but the point is the same: to pause, regroup, and only continue play if everyone's okay.
Find out what dom and sub mean.
Safe Words Within BDSM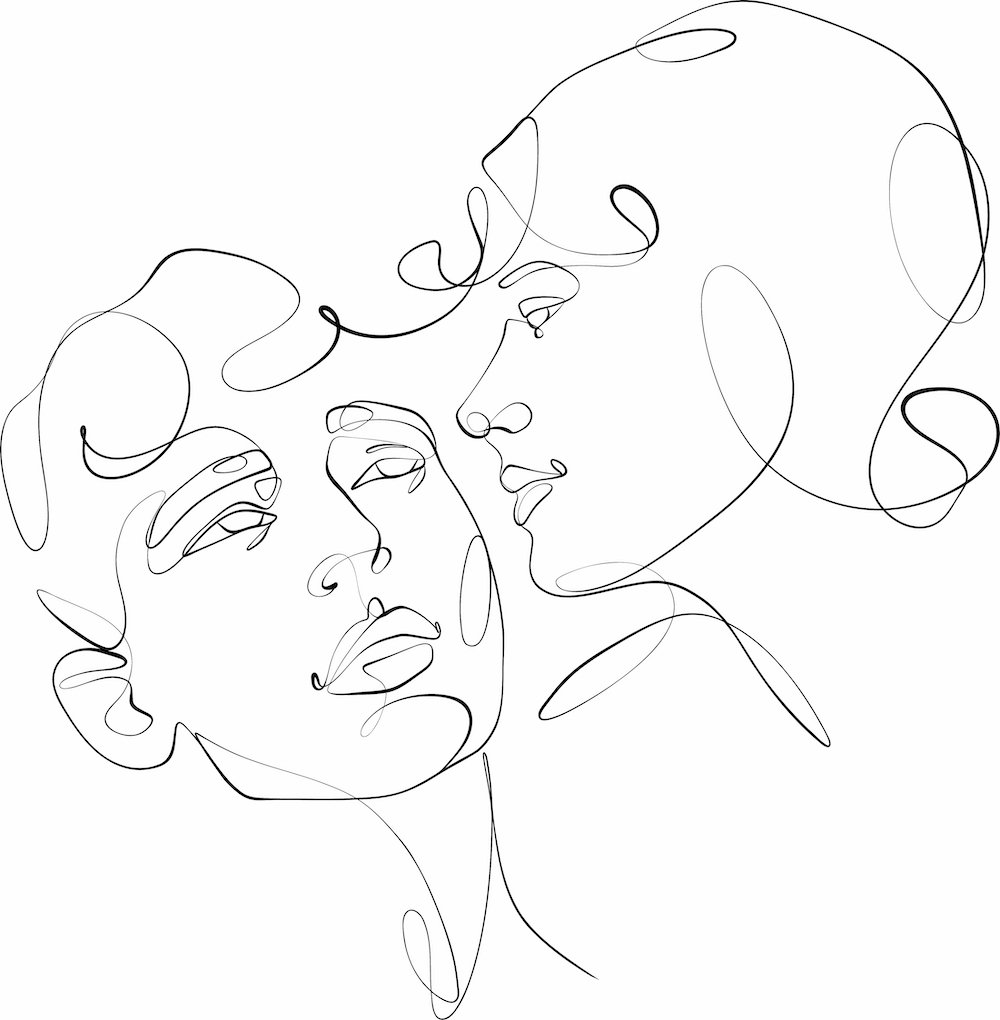 Many people know safe words from BDSM, which can include activities such as blood play or suspension that carry more risk than vanilla sex.
Consensual non-consent – Safe words are also essential in consensual nonconsent (CNC) scenes where one partner might fight or resist. In those scenes, saying "No" doesn't really mean "No." A safe word is a clear signal to your partner that you're not saying something as part of the BDSM role.
Safe words in long-term relationships – Some people think they don't need a safe word with long-term partners or in total power exchange (TPE) relationships. It's true that you might know your partner exceptionally well, so the likelihood of needing a safe word might be lower.
You also probably have other ways to communicate that could take the place of using a safe word or stop mechanism. However, we recommend that even couples in long-term relationships use safe words.
They say I don't need a safe word – As a side note, if you're a submissive and your dominant partner says you don't need or can't have a safe word, you might want to reconsider any activities with them. Any person who recognizes the risk and responsibilities that come with kink should be okay with you wanting to use a safe word–and follow other BDSM rules.
Safety Philosophies
Safety is of utmost importance in BDSM, so important that multiple safety philosophies exist.
SSC stands for Safe, sane, and consensual. This phrasing highlights consent in a healthy state of mind and avoiding activities that cannot be done safely. It's the oldest and best-known of these philosophies because it was devised in 1983 [1]. However, some people view the addition of "sane" as discriminatory against those with mental illness.
Rack, or risk-aware consensual kink, recognizes that no kink is without risk so that nothing can be truly safe. Because of that, it's every person's responsibility to be aware of that risk. Of course, consent remains important.
Finally, PRICK takes things to the next level by emphasizing personal responsibility, informed, consensual kink. If you follow this protocol, then you understand your responsibility to inform yourself of the potential risk of any activity to you or your partner.
Learn more about RACK, PRICK, SSC for safety during BDSM.
While some people feel strongly about the different philosophies, you don't have to follow a single one. They're not necessarily mutually exclusive, either. Think of them as guidelines and take to heart the point behind them: minimizing risk, doing right by your partner, and being educated about the activities you participate in.
Negotiation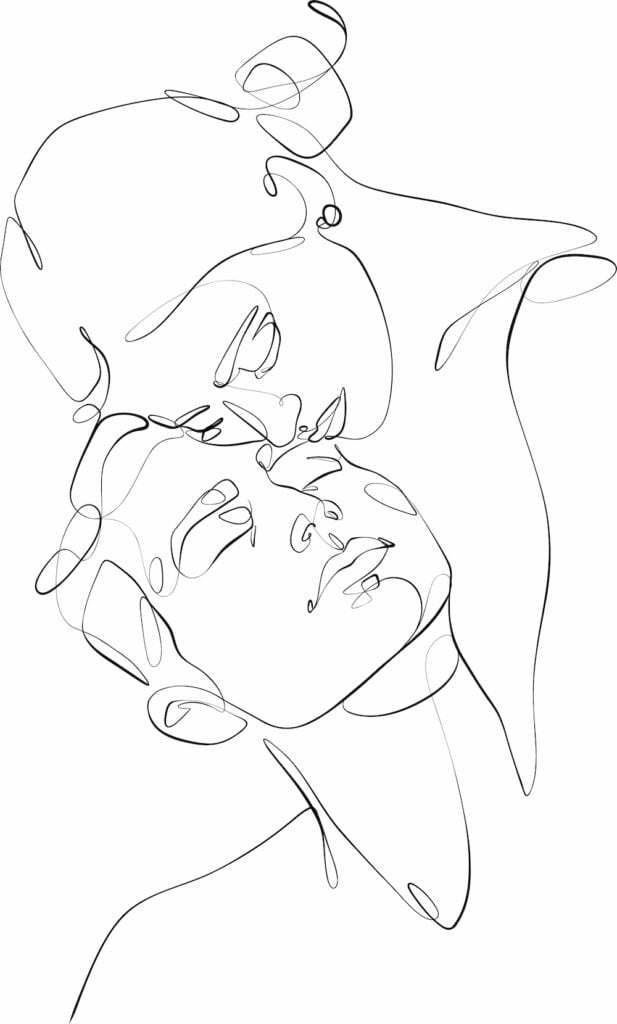 Negotiation happens before a scene or BDSM game or entering a relationship. Now, "negotiation" can sound very structured or rigid (up to a full-fledged BDSM contract), but it doesn't have to be. It could be a verbal agreement about what you want to do, what you don't, medical information, safe words, and any other concerns or information that can be helpful for playing with you.
Psst, check out our BDSM checklist for ideas of activities you may (or may not) want to do.
An example of a quick way to go around this might sound something like this:
"I agree to be bound in any position excluding suspension and blindfolds. Be gentle with my right shoulder because I have an old injury that acts up. I can have panic attacks in closed spaces. I'm fine with spanking and paddling but not whipping or caning or other impact play. I'm allergic to latex and keep an epi-pen in the top drawer of the nightstand. My safe word is "Red." My preferred aftercare includes a drink of water, a blanket, and some quiet time."
Some people like to talk about the worst-case scenario, which is usually a medical emergency. So you might discuss what to do if you hurt yourself, become unconscious, have a seizure or allergic reaction, or something else. You can include your:
Preferred hospital
Doctor's phone number
Insurance carrier
Emergency contact
This might sound pretty extreme, but it's always better to be safe than sorry.
Tips For Choosing a Safe Word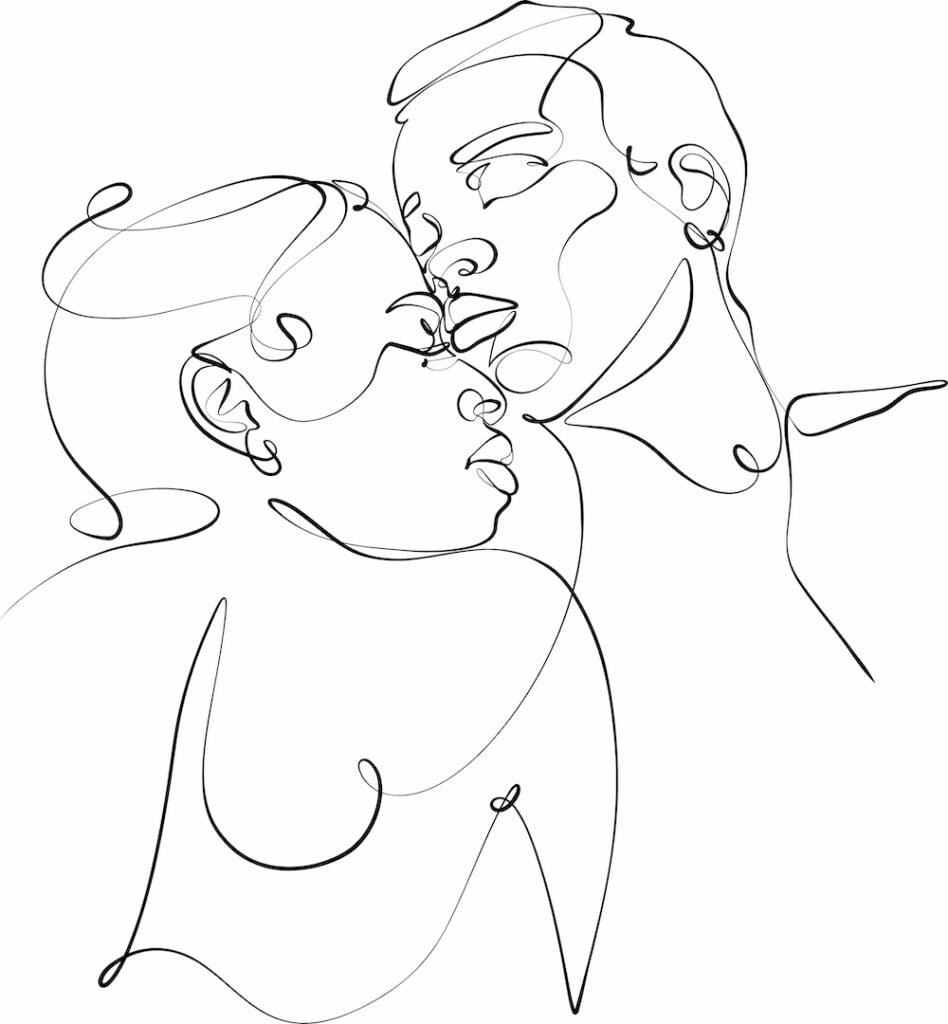 The most important thing about choosing a safe word is discussing it with your partner. After all, how can someone recognize and respond to a safe word if they don't know what it is or what your safe word means?
And if you use more than one safe word, you need to say precisely what each of them means. Don't assume that just because you use a common safe word or a system like the traffic light system below that each word means the same to everyone.
Discuss it with your partner – Furthermore, you'll want to discuss with your partner what happens when someone uses the safe word. Although you at least want to pause play and check in with your partner, the more specific you are, the more likely that you or your partner will get their needs met at an important moment, minimizing potential harm.
It should be easy to say – We've included a list of potential safe words below but if you use your own, keep it easy to say and hear. You might want to avoid words that rhyme with "Yes or "No," which may already say during a BDSM scene or sex session. However, a partner thinking you've used a safe word and checking in is leaps and bounds better than them missing you calling out your safe word.
Unusual, unsexy and funny safe words work great – Similarly, use words that would be strange or unusual to say during sex or BDSM. Some people opt for words or names that are particularly unsexy because they ruin the mood and make it easier to realize you're in distress and stop the activity. Although it's not a hard and fast rule, you don't need a sexy safe word. You just want one that works.
For that same reason, a funny safe word could be a good idea if it makes you laugh and disrupts the scene, allowing you to focus on each other's safety and security.
You can discuss safe word examples with your partner to pick the perfect safe word for you as a couple or take one from our safe word list below. Just make sure to discuss this before you play!
Traffic Light System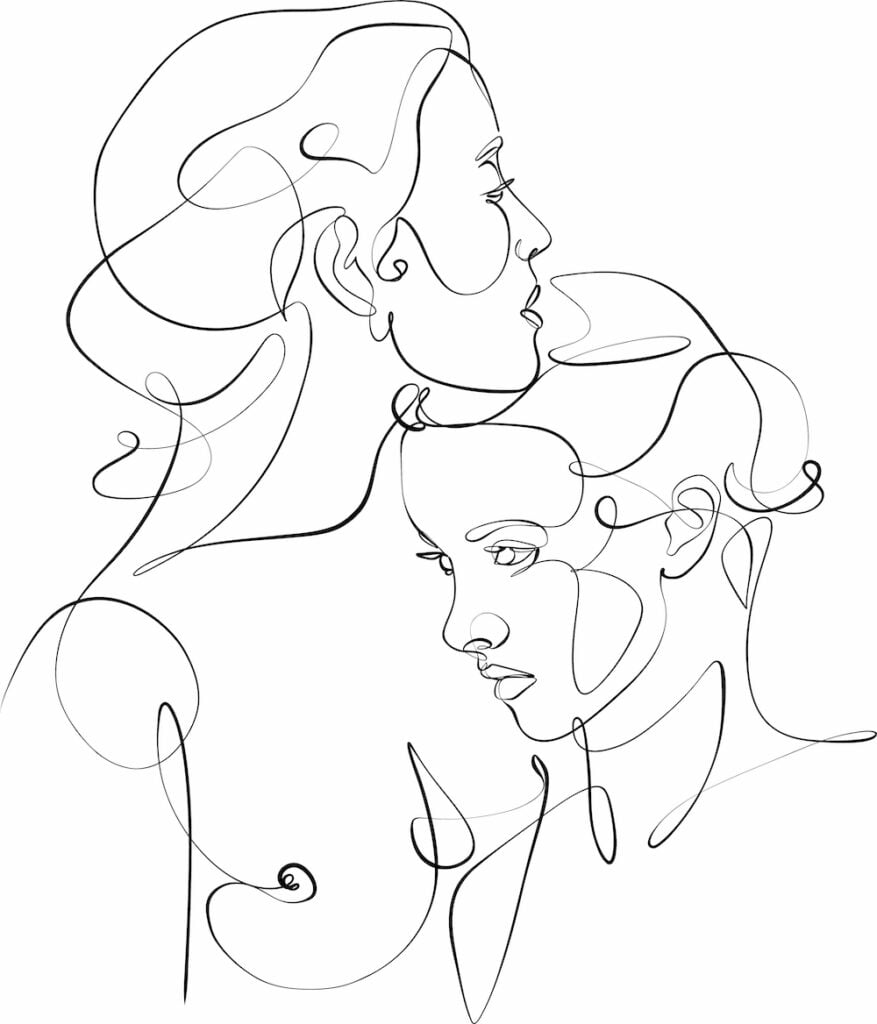 The traffic light system is a common safe word system because people easily understand it. You don't have to use the traffic light system when picking a safe word, but if it works well for you, go ahead!
This system uses three different words that match the color of traffic lights: red, yellow, and green. Although most people agree that red is a complete stop word, and you should stop play, check-in, and potentially proceed to aftercare, there is some gray area when it comes to the other two colors.
For example, yellow can mean:
You're approaching your limits and will soon use your safe word, so your partner should ease up or prepare to stop.
You're near your limits and potentially should use your safe word but you don't want to say it.
You can continue at this level of intensity but don't want it to increase.
Green similarly can mean a few different things!
Everything is good at this level, but you don't want it to change
You're good, so your partner can up the ante
Discuss the meanings with your partner beforehand – With so many different definitions, it's easy to see why you need to be completely upfront with your partner before negotiating a scene!
Some people also add other colors to communicate additional information to their partners. For example, sex educator Sunny Megatron describes how the color blue could represent a medical issue, which quickly alerts you to the seriousness of the situation.
Aside from using multiple words, there's another big difference between the traffic light system and other safe words: it includes an "everything's okay" indicator. Obviously, someone can call out "Yellow" or "Red" at any time, but are people yelling "Green" constantly when they're having a good time?
Not really. In fact, some people might not really use green at all. However, one option is for you to check in with your partner, especially if you haven't played together before, are trying something new, or your play is more intense than usual.
All you need to ask is, "How are you?" or "Are you okay?" If your partner answers with a happy or dreamy "Green," then you're good to go ahead.
Choosing Non-Verbal "safe words" for Couples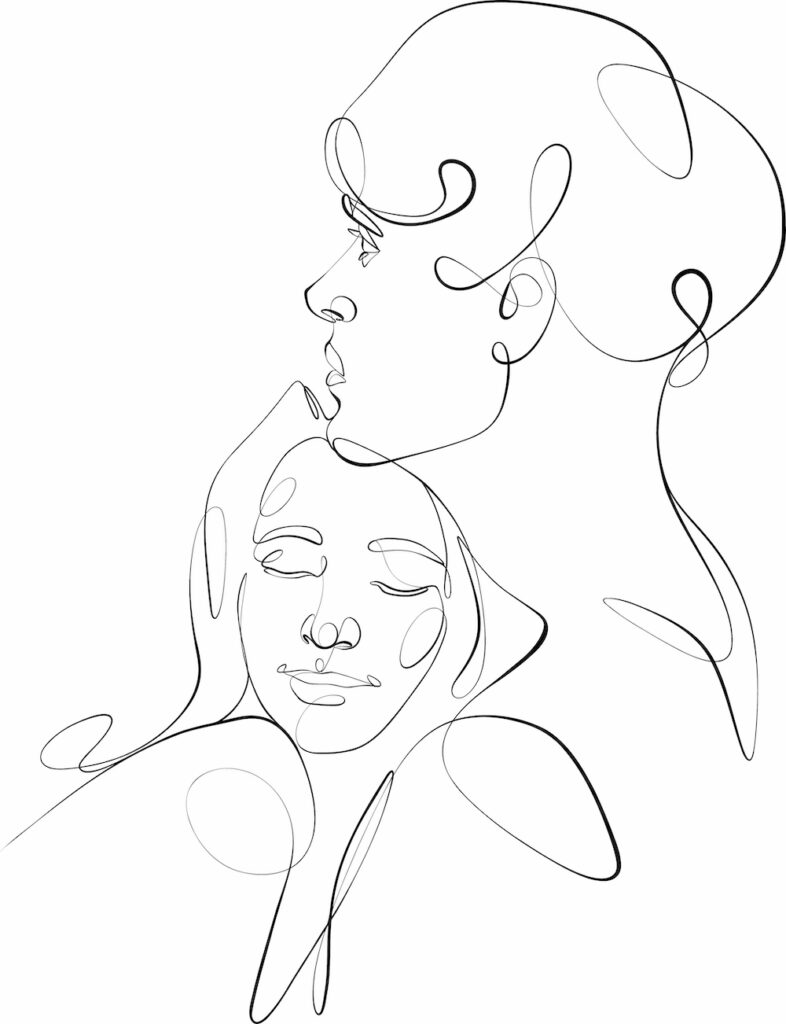 So far, the tips we've focused on for sexual safe words have all been about verbal or spoken words. But what about when you're wearing a gag and can't speak? Or you might want some safe word ideas for when your brain and mouth just won't work together to form words.
Remember that some people can't speak or hear at all, so they need an option that doesn't involve speaking a safe word.
If you or your partner is tied up, then you may have limited ability to move or not be able to use both your hands, so something that only requires a single hand makes for the best safe word idea in those scenarios.
The more obvious your stop mechanism, the better. Otherwise, your partner may miss your signal.
Can You Practice Using a Safe Word?
The short answer is "Yes!" In fact, we strongly recommend if you're new to playing with a partner or if you suspect your partner might be reluctant to use their safe word.
So how do you do it?
You have a scene where the point is for your partner to use their safe word. They will be entirely aware of this. You're not trying to go so hard that your partner has to use their safe word, nor does it have to be super involved.
Instead, try a scene where you're lovingly caressing your partner, spanking lightly, or even making love. Then, instruct your partner to use their safe word.
They probably won't want to because they're enjoying what you're doing together, but that's the point. They'll still use it if they want to please you, just like they would complete submissive tasks.
If they can use their safe word when things are going amazingly, it's that much more likely that they'll be able to use it when a hiccup arises.
Similarly, you may not want to stop what you're doing because you enjoy it, but you have to show that you respect your partner, their safe word, and boundaries, which is ultimately what using a safe word requires.
Of course, if your partner follows your instructions, you want to reward them for their good behavior. That could be anything from picking up where you left off, giving them a blow job or eating them out, or offering another special treat. Why not say something positive or activate their praise kink along with it?
Related: What Is a Praise Kink?
Once you're confident that your partner will use their safe word, you may proceed to actual BDSM, kinky sex or more intense sex activities. However, you can always repeat this practice if you want to make sure your partner can use their safe word.
What to Do When Someone Uses a Safe Word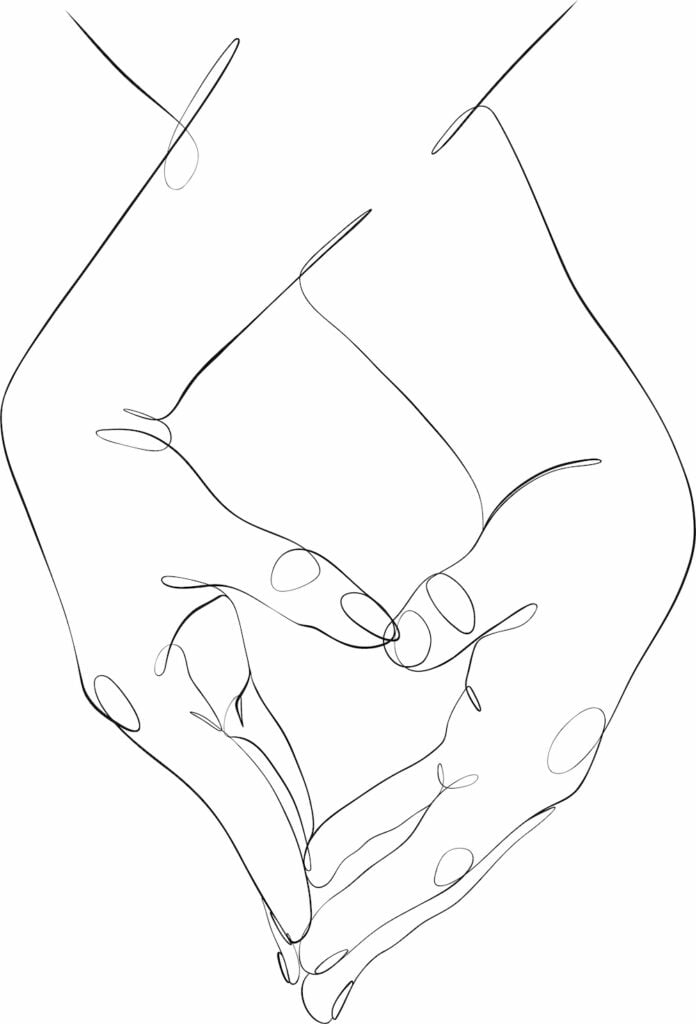 Ideally, you'll discuss with your partner what to do after one of you uses a safe word before you begin playing or having sex. But if you haven't, the main thing to remember is…
Stop.
Stop the activity, whether it be penetration, tying them up, impact play, or something else. This allows you to check in with your partner, which could be a simple "Are you okay?" or "What's the matter?"
If your partner is gagged and has used a stop mechanism, remove the gag to allow them to speak.
You must try to respond if you're the one that used the safe word.
This is valuable information your partner needs to know so they can assess how serious the situation is.
You don't have to tell anyone why you used your safe word if you don't want to. You can call it to end play for any reason. But if you need medical care or an adjustment you'll, of course, want to ask for it from your partner.
Give them time to respond – On the other hand, remember that your partner may be in an altered state of consciousness like subspace or have used all their ability simply to communicate their safe word/mechanism. Also, they may need to flex their jaw muscles if they've been gagged for a while. So give them time to respond and watch their body language and reactions. Are their breathing heavy, sweating profusely, bleeding, or otherwise in obvious distress?
Of course, your partner might not use a safe word because of a physical problem, as you read above, but look for any signs that things are different from your typical BDSM or sex sessions.
Be prepared that your partner might faint or be unable to support themselves, so help them arrange their body safely on the floor, bed, or another piece of furniture. This might mean untying them or removing them from bondage. If it's clearly an emergency, you'll want to cut the bonds with safety scissors (or another cutting tool if the material is too thick to use scissors).
You may need to help them dress to seek medical care or call 911 if it's a medical emergency. If you've previously discussed worst-case scenarios, you may know your partner's insurance information, which will be helpful.
Time for aftercare – If it isn't an emergency, but your partner doesn't want to proceed with sex or play time, it's time to administer aftercare–if they want it. Not everyone wants or needs aftercare, so respect their wishes.
Aftercare can include cuddling, a nutritious snack or drink, or wrapping them in blankets, but those are just a few examples of the practice, which helps a person get back to equilibrium.
If Your Safe Word Is Ignored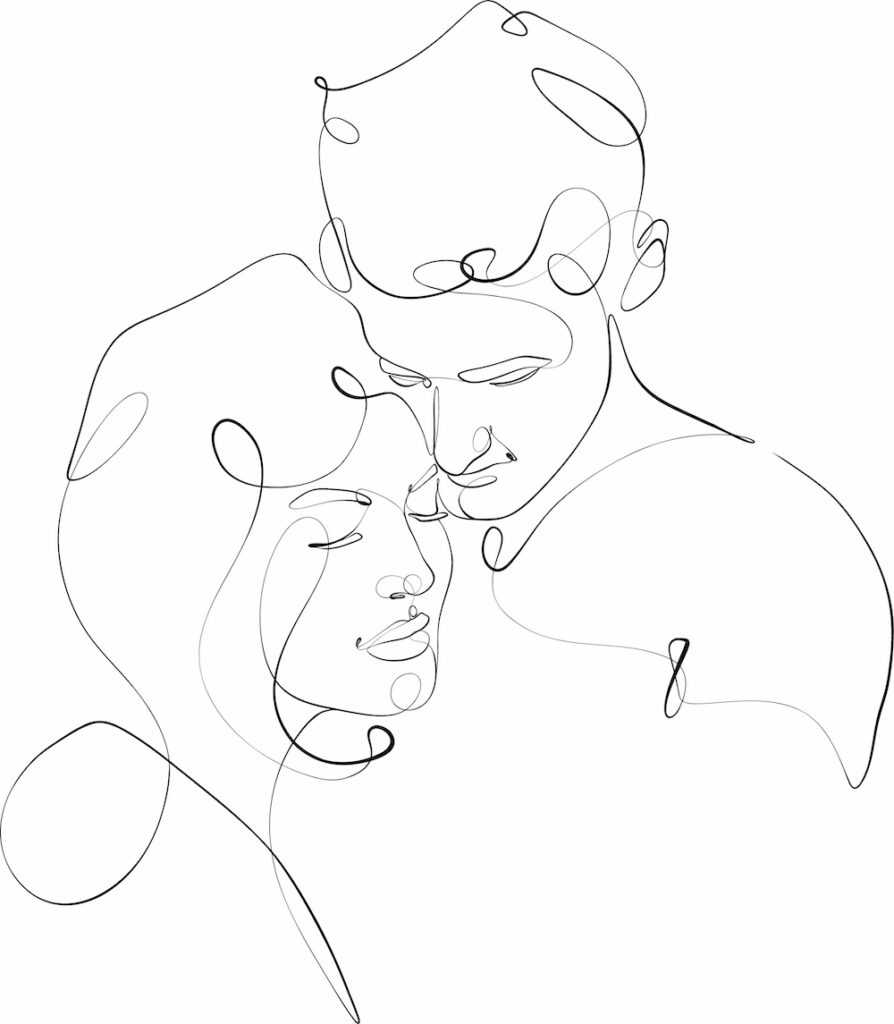 Hopefully, this never happens to you. Your partner should always put your safety and security over their desire for kink or sex.
Ignoring your safe word means a boundary was crossed – Some people would say that using your safe word is a way of revoking consent, so if your partner continues, the activities are no longer consensual. It's assault.
You have every right to repeat your safe word, break out of the scene (if you can), and leave. Advocate for yourself; however, you need to keep yourself safe. You certainly don't have to play, have sex, or continue a relationship with anyone who has ignored your safe word if you don't want to.
Is The Use Of A Safe Word The Only Time You Should Stop?
No.
You definitely need to pause if your partner calls out their safe word, but that might not be the only time you should stop a kinky sex session or BDSM scene.
You should always pay attention to their body and the sounds they make. Weakness, feeling faint, eyes rolling to the back of their head, slurring their words, and hyperventilating are all signs that you should stop, even if your partner hasn't used their safe word.
Ignoring any signs of distress, just like ignoring your partner's safe word isn't just selfish; it could be deadly–and illegal.
51 of the Best Safe Words to Use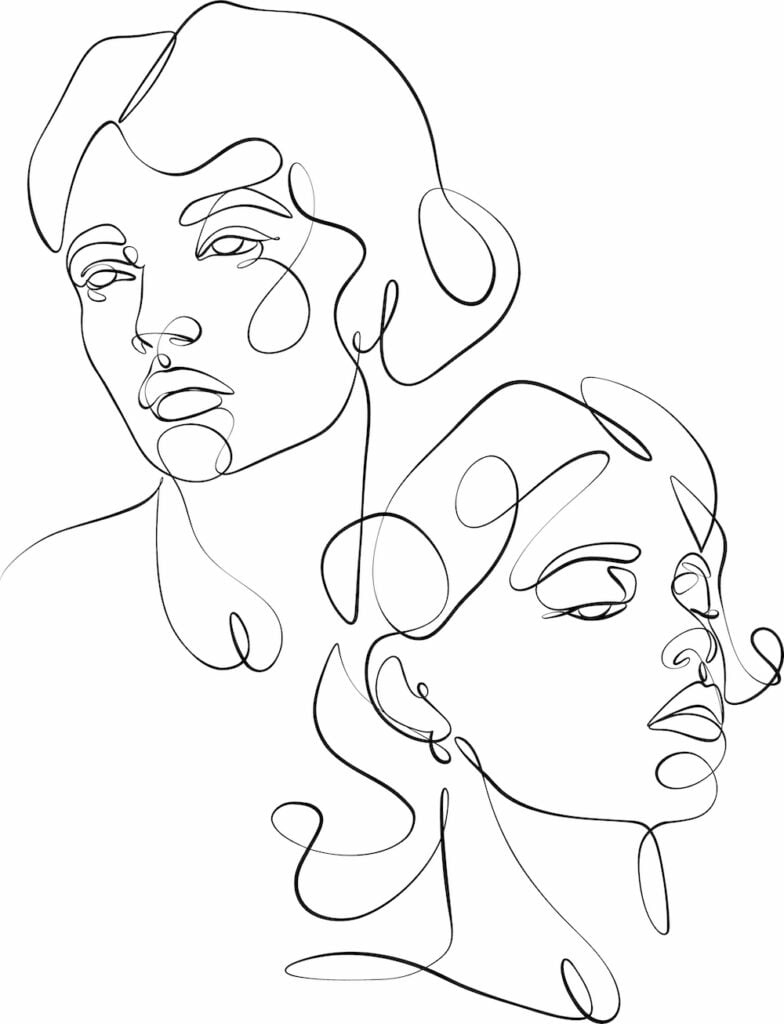 Finding the best safe word shouldn't be a struggle! Why not pick one from the list of safe words below?
Stop
Red
Safe word
Mercy
Orange
Purple
Pineapple(s)
Safe
Banana
Oklahoma
Grandma
Potato
Mayonnaise
Spaghetti
Pickle
Nachos Bellgrande
Pumpernickel
Chimichanga
Cacao
Umbrella
Aardvark
Armageddon
Oprah
Zoidberg
Pilgrim
Beetlejuice
Soccer mom
Teletubby
Patriarchy
Foliage
Cucumber
Binoculars
Teacup
Ketchup
Mango
Justin Bieber
Pause
Pie
Trust
Road cone/barrel
Octagon
Donald Trump
Steam engine
Vanilla
Sushi
Poodle
Chicken
Tennis
Filibuster
Narwhal
Unicorn
We took some of these examples straight from a popular Reddit thread.
Non-verbal Safe Words (Stop Mechanisms)
Dropping a ball
Blinking a pattern (similar to Morse code)
Snapping
Shaking a bell (a cat toy works)
Waving a flag or scarf
Clapping
Humming a recognizable tune such as "Twinkle Twinkle Little Star"
Clapping finger symbols
Tapping out (two quick, firm taps are easy to understand)
Grunting
Knocking or hitting against something
Clicking your fingers
With these ideas for safe words and stop mechanisms, you can enjoy kink, BDSM, rough sex, or any other activity in the bedroom. Of course, these activities still present various levels of risk, but discussing safe words, among other things, ensures you're prepared should something go wrong.