Negotiating in BDSM is vital. This complete guide will teach you why you should always negotiate before a BDSM scene and more importantly…how to do it!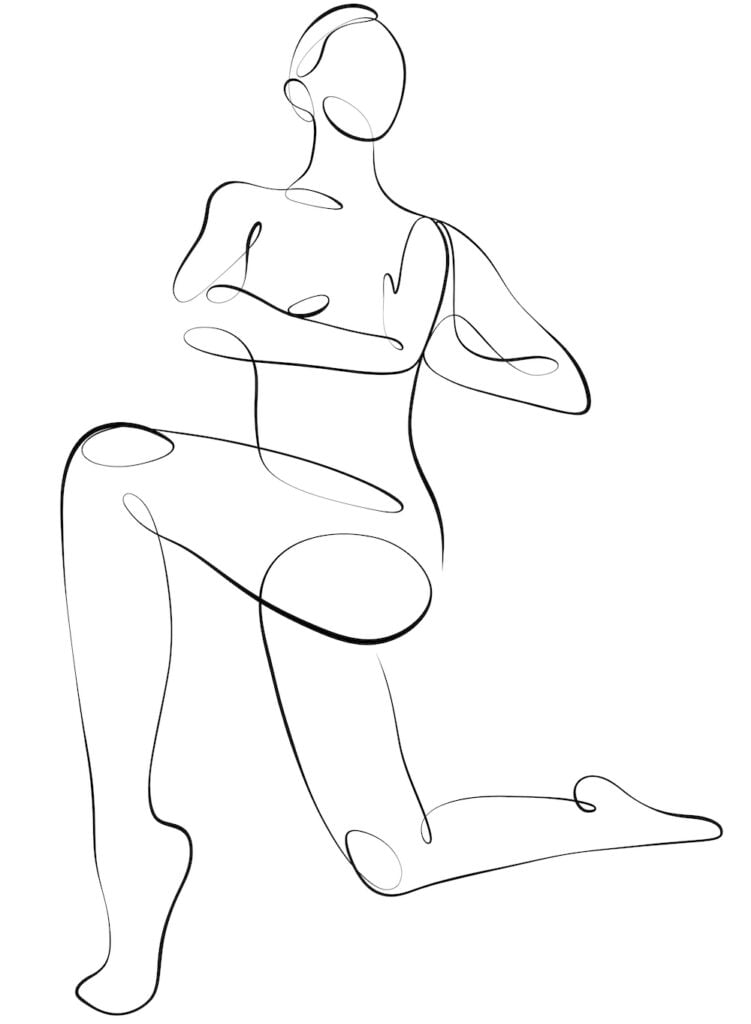 Why Negotiation in BDSM is Important
Because BDSM often means greater physical or emotional risk than vanilla sex, kinksters have developed a few tools to promote safety and pleasure as much as possible. Negotiation is one of those tools. Think of it like an extensive consent exercise that starts with what you want to do, with whom, and how long [1]. All of this help to ensure you have the positive experience you desire!
While consent is often implied in "vanilla" sexual encounters, it's usually the norm in BDSM through negotiations [2]. In fact, this is the difference between BDSM and abuse [3].
Although we use the term negotiation in BDSM, it doesn't necessarily mean everything is up for debate. Some things, like hard limits, are non-negotiable. Instead, think of BDSM negotiation more like an information session where you discuss everything you need to know before entering the scene. You may compromise on some of those things, but only if you feel comfortable doing so.
Consent & safety – Consent and safety are prioritized in BDSM negotiation, so negotiation fits easily into the various BDSM philosophies. So whether you practice SSC (sane, sane, and consensual), RACK (risk-aware consensual kink), or PRICK (personal responsibility, informed consensual kink), there's a place for negotiation!
Once you've finished negotiating, you can enjoy your scene knowing your partner understands what you want out of the scene, the best ways to achieve that while minimizing risk, and what to do if anything goes wrong.
Negotiation is a powerful tool whether you're dominant in the bedroom or submissive. It helps to protect all parties [4]. This reassurance can make it easier to safely enjoy your BDSM activities.
What to Do Before You Negotiate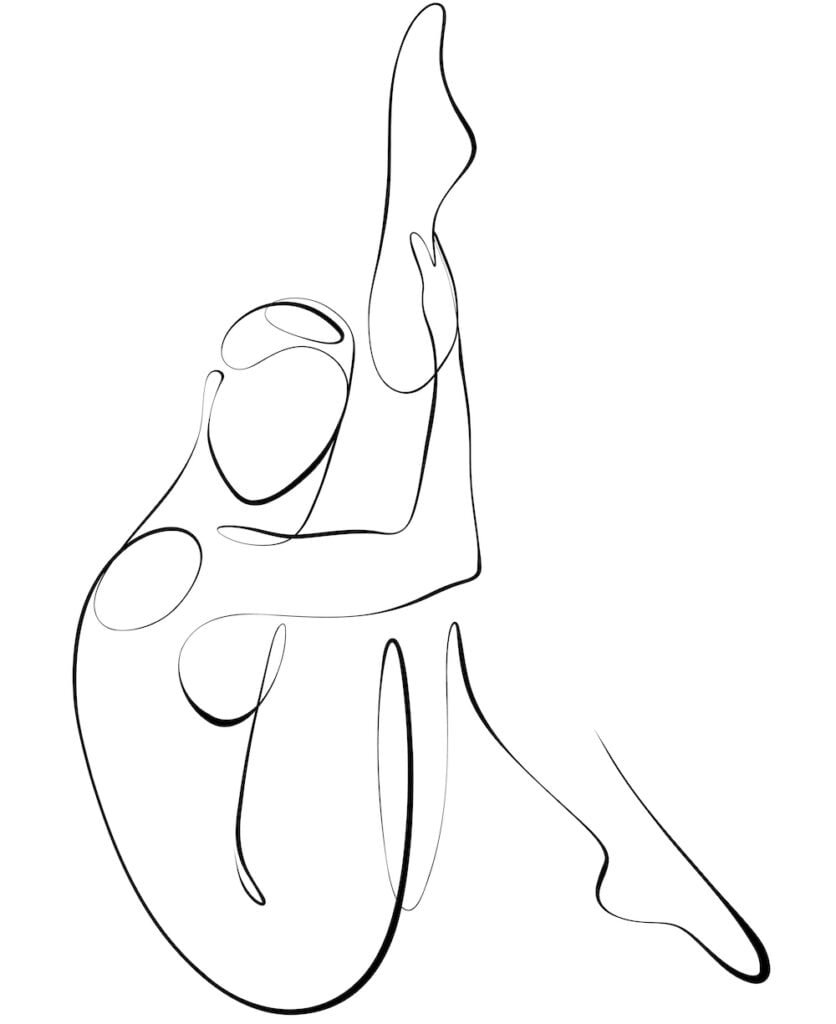 The best way to be prepared for BDSM negotiation is to know yourself, including your needs, desires, limits, and trauma triggers. Scenes shouldn't start before you share this self-knowledge with your partner and are sure they understand it [5].
Although you can figure some of this out during the negotiation, it'll go much faster if you're prepared, so you can spend more time playing. It goes without saying that you need to be realistic and honest with yourself. Otherwise, you and your partner might be in for a bad time.
You don't have to know everything, however. If you're trying a new BDSM activity, experimenting with intensity, or new to kink entirely, you might not know for sure. Make sure to speak up. This is essential information for your partner, even if you can't provide specifics!
If you think you're ready, it's time to start negotiating a BDSM scene!
Negotiate Roles
Often, it might be pretty obvious who will play which roles during a scene or relationship. Someone is usually the dominant/top who will give commands and sensations. The other person is their counterpart, accepting orders and sensations. But you may need to decide who will play which role if you're both comfortable in either role (that is, you're switches).
Before a scene or relationship starts, you don't have to fulfill these roles, although you might naturally find yourself falling into them if the chemistry is right. However, if you're still negotiating a BDSM scene and the other person is making demands or trying to control you under the guise of being a dominant, you might want to reconsider playing with them. You don't owe anyone submission until you agree to interact with them.
Safe Words & Safety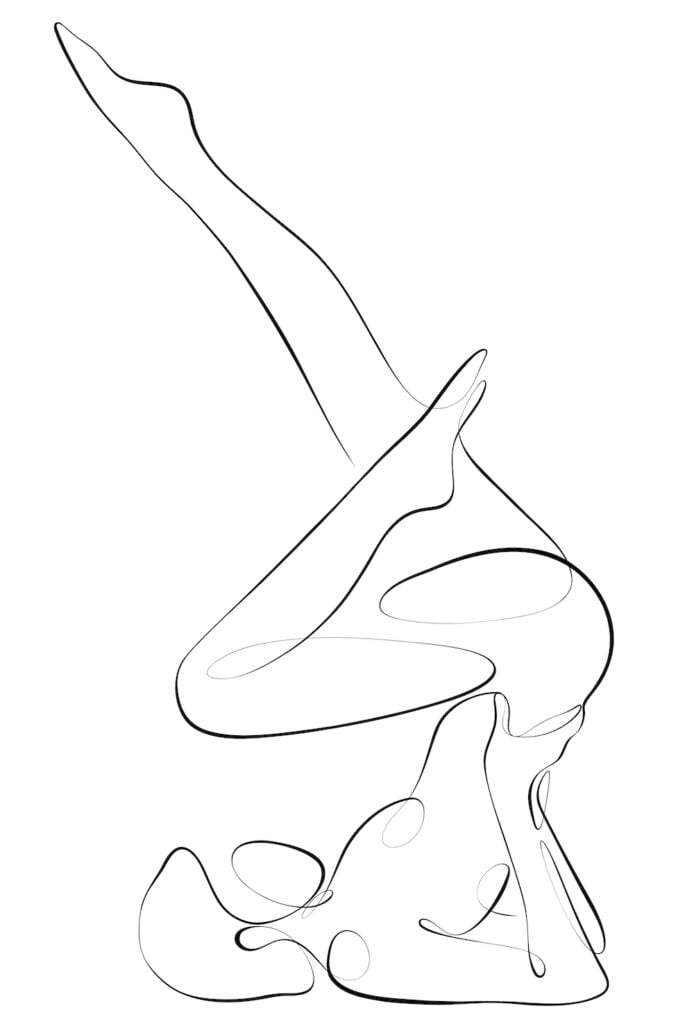 One of the most important parts of negotiating is letting your partner know your safe word–or if you have multiple words to indicate your status or specific concerns, such as a medical emergency.
Don't assume that using a common safe word or safety mechanism means you're on the same page as your partner. For example, when using the traffic light system, "green" and "yellow" can have multiple meanings. It's better to overexplain for safety's sake than to assume!
Check out our guide to safe words – including examples!
Use negotiation time to explain what you want your partner to do if you use your safe word. Usually, this means stopping and checking in. But you might need something specific.
Although safe words are vital BDSM safety tools, you shouldn't assume that things are always okay just because no one has used a safe word. During negotiations, submissives need to let their partners know if they experience subspace (some dominants experience domspace, too!) and, if so, what that looks like.
Learn more: Subspace in BDSM.
Tell your partner if you have a tendency to go non-verbal during a scene. This isn't always a bad thing! But they'll have to look for signs that you're okay if you can't use your safe word, especially if there's a possibility that a trauma trigger has been activated.
Provide your partner with signs that any of the following is happening:
A trauma response is triggered
You're past your physical limits
You're past your psychological limits
Regarding other safety precautions, it can be helpful to let your partner know about medical concerns. Even something as common as an allergy is important information to have before the scene begins. How many people reach for latex condoms because they want to practice safer sex? But if you have a latex allergy, this could cause a burning sensation after sex.
Let your partner know the location of medications or medical devices, such as asthma inhalers, they might have to give you. Make sure they know how to administer medication or lifesaving procedures such as CPR or giving an Epi-pen.
Having your doctor's phone number and insurance card on hand is also helpful in times of emergency. Are you willing to take an ambulance if there's another option?
Time may be limited, so make sure you have safety shears, bolt cutters, or other tools to get out of bondage quickly and that everyone knows where to find them and how to use them.
Check out these other BDSM rules to minimize risk and maximize pleasure.
Negotiating Hard & Soft Limits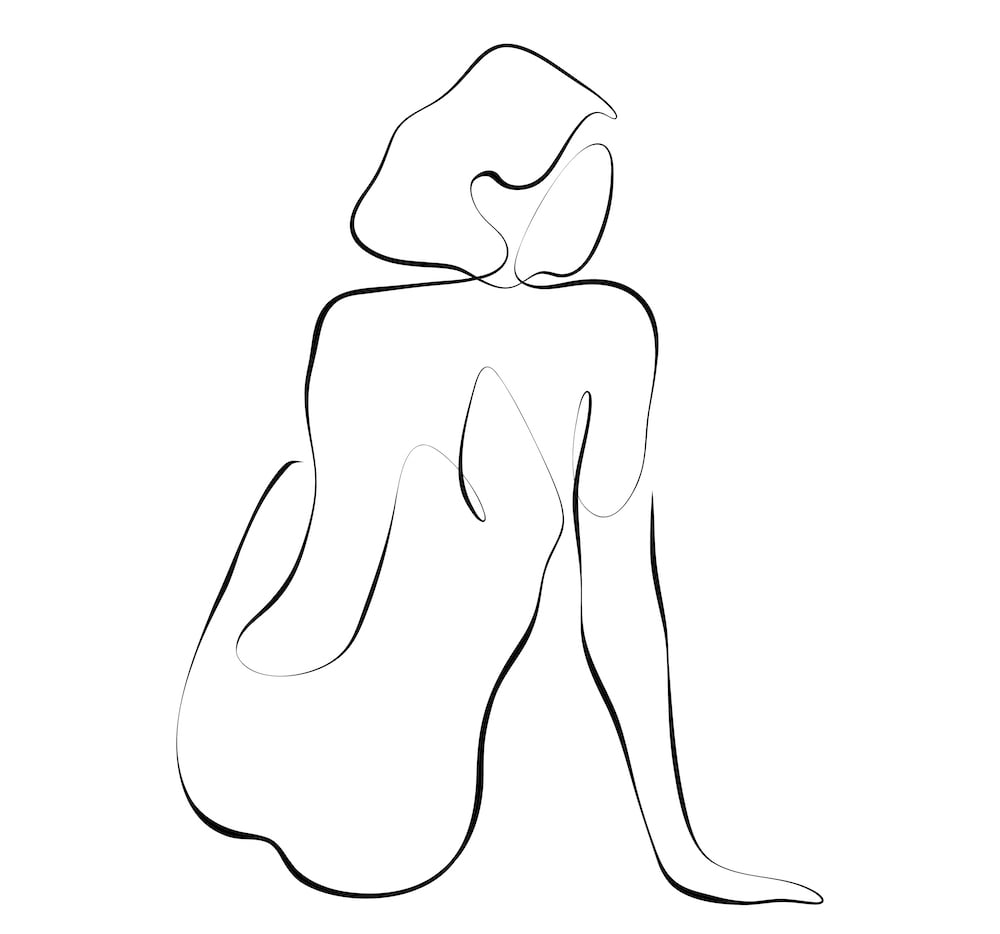 In BDSM, limits describe the things you don't want to do or won't do without specific circumstances. There are two main sorts of limits:
Soft limits – can be pushed against and potentially expanded with time
Hard limits – are inflexible, can be trauma triggers, and may be permanent
BDSM limits can involve activities (get ideas in our BDSM checklist), people, places, objects, or language, to name just a few aspects.
When negotiating your BDSM scene or relationship, you'll want to tell your partner about your limits to ensure they know what not to do and can avoid accidentally crossing your limits.
However, you might discuss how it would be okay to push against or explore soft limits.
In-depth guide: Hard & Soft limits in BDSM
Keep in mind that pushing limits can take time–several sessions over weeks or months.
Negotiating Sexual Contact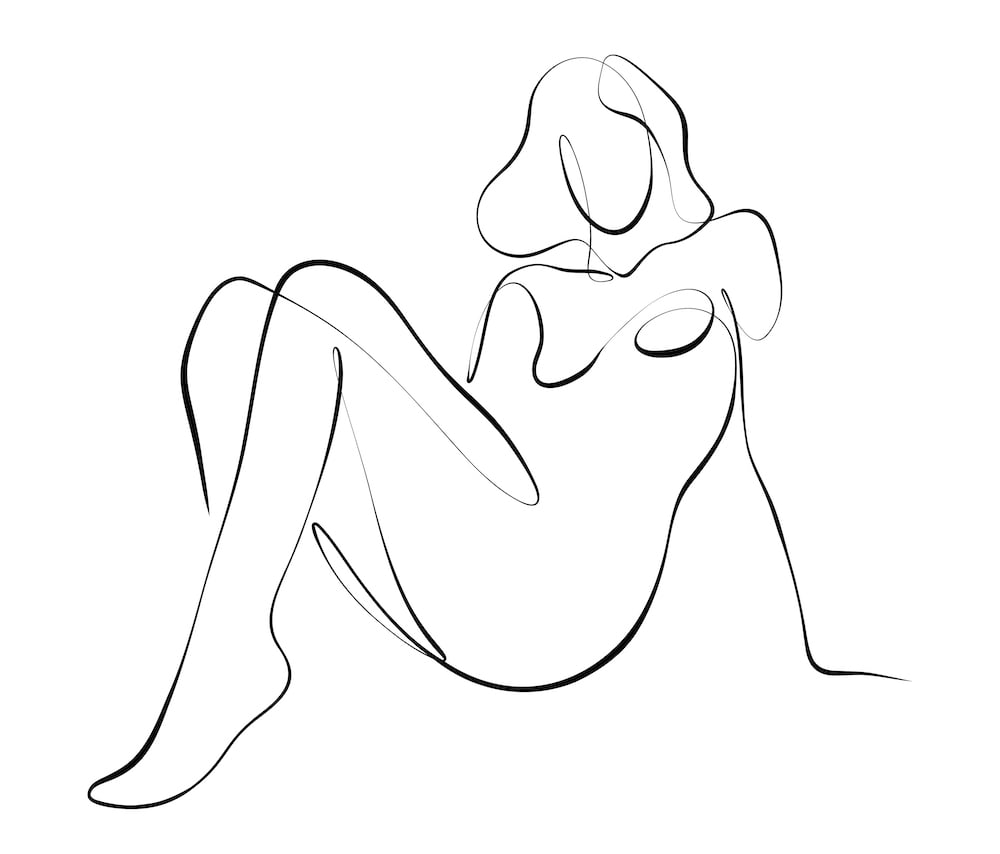 Sexual contact isn't a given in a BDSM scene, and comfort levels vary between people. On the extremes, you might prefer no sexual contact or any sexual contact, and you can let your partner know during negotiations.
But if you're somewhere in the middle, negotiation is the time to discuss whether or not you want:
Vaginal penetration with fingers, tongue, penis, toys, or other items
Anal penetration with fingers, tongue, penis, toys, or other items (tips for anal sex preparation)
Oral sex – whether that's a blow job or cunnilingus
Genital stimulation with body parts, genitals, toys, or other objects
Anal stimulation with fingers, tongue, genitals, toys, or other objects
Kissing on the lips – with or without tongue
If sexual contact is okay, what safer sex practices do you require? You have a right to request condoms, dental dams, gloves, and lube or walk away from play.
STI information is also important to share if genital, anal, oral, or skin-to-skin contact occurs. At the very least, you might ask for and provide information about your last STI test. Fortunately, many results are easily accessed from your smartphone, so sharing results is easier than ever!
Finally, describe your goals for sexual contact. Do you prefer stimulation until orgasm or want to avoid orgasm? Maybe you even want to experience orgasm denial.
Negotiating Marks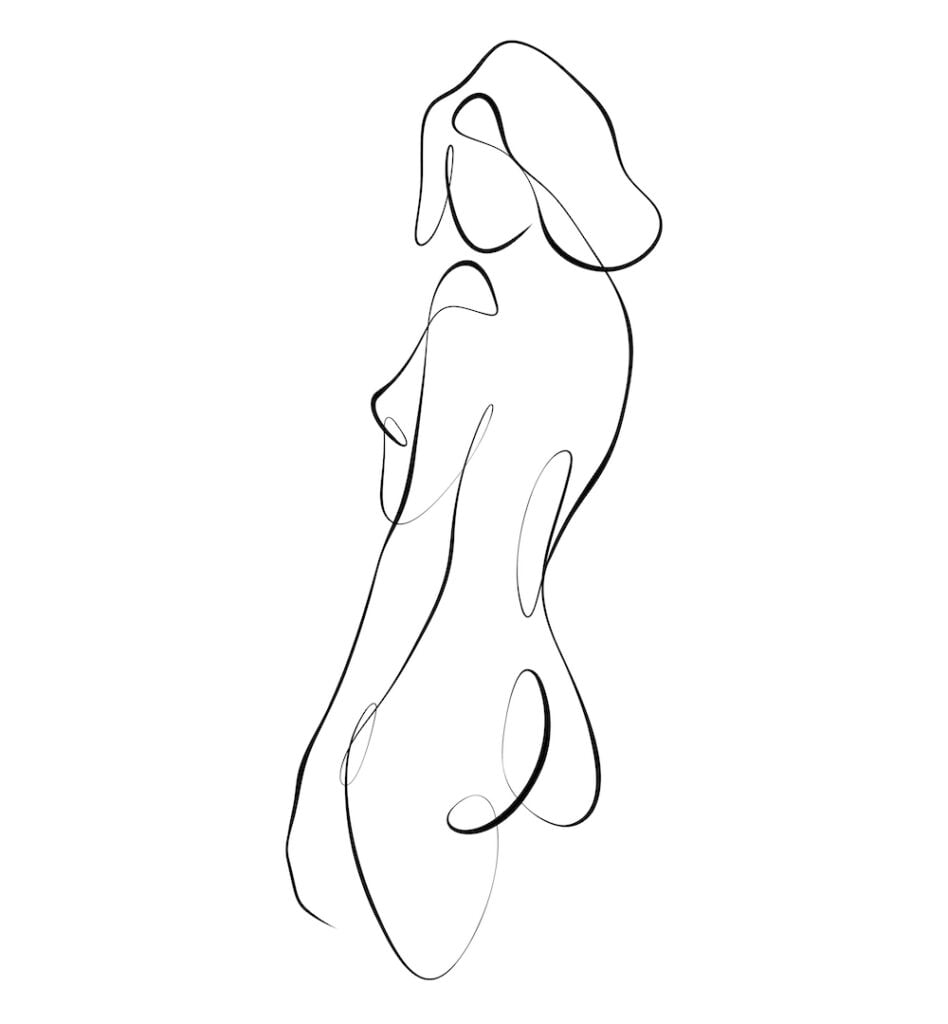 For some people, scratches and bruises are a badge of honor to wear after an intense BDSM scene or spanking. For others, such marks would raise eyebrows at home or work or could irritate health concerns.
During negotiation, let your partner know whether leaving marks is okay. If so, where? It's common for marks to be acceptable if they'll be hidden by clothing, so marks on the upper arms and legs, butt, breasts, and core might be okay. But it's personal, so you shouldn't assume without discussing it during negotiations.
Some marks might be more acceptable than others, too. For example, a red butt will fade pretty quickly (especially if you apply a spanking cream), while cuts take longer to heal.
If you want to avoid or minimize marks, the types of activities, intensity, and treatment/aftercare are all important to discuss as you negotiate.
Negotiating Consensual Non-consent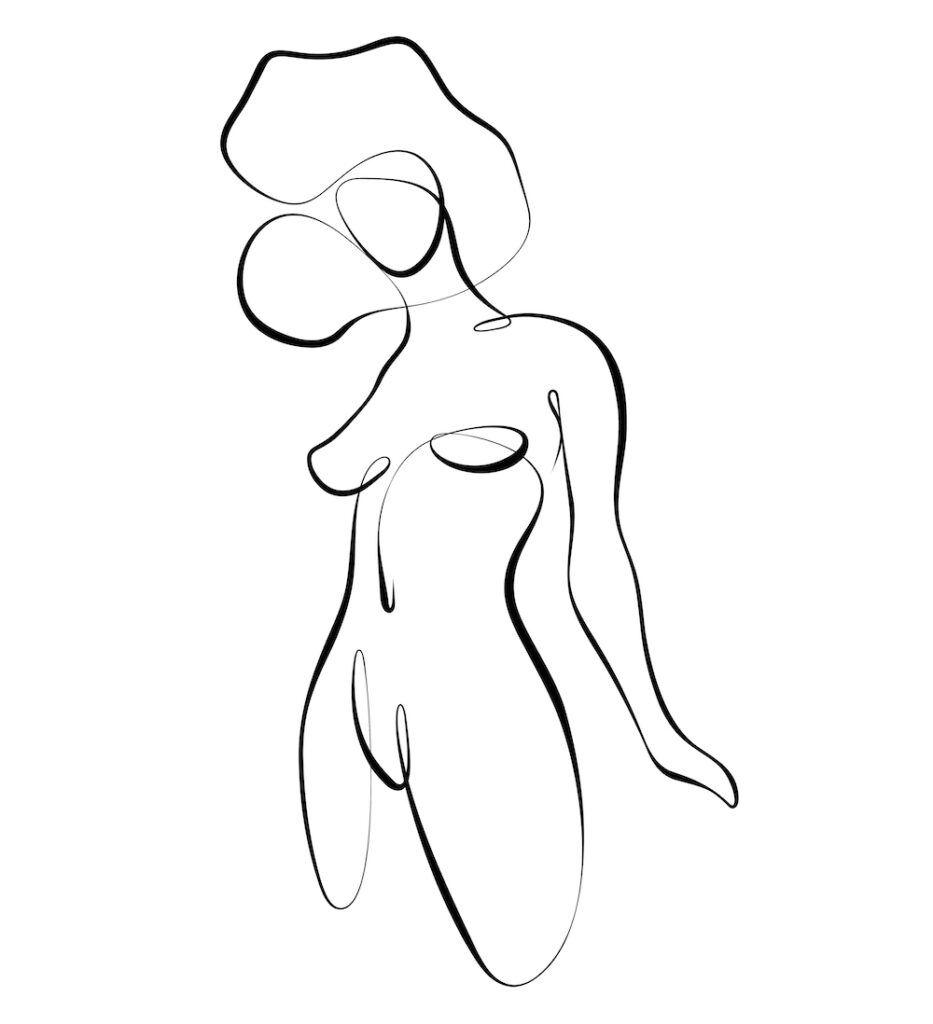 Consensual non-consent, or CNC, is a type of edge play where partners have previously given general consent, even if they don't consent to specific activities in the moment. CNC can include kidnapping, forced sex scenes, sex while one partner is sleeping, and hypnosis, to name just a few examples.
Related: What Is CNC Kink Play?
CNC can potentially cause physical or psychological trauma, so it's important to cover your bases before you even start the scene. Consider whether your limits or safe words are different from other scenes.
Consensual non-consent can also have legal consequences, so your negotiations might include brainstorming ways to avoid attracting attention if any of the scene happens in public.
Negotiating What Each Partner Wants From Scene
Pre-scene negotiation might seem like a long list of things you don't want to happen. Rest assured that while it's important to describe what you want to avoid, negotiating a scene with your partner also gives you a chance to explain what you do want to happen.
Consider the following:
Activities you want to include. Here are some BDSM ideas to get you started
How you want to feel (you can work backward from feelings/goals to activities, too)
Words that you like for sexual acts and body parts
Desired nicknames and pronouns. Some example BDSM nicknames you can use.
What makes you feel safe
Discussing Potential Issues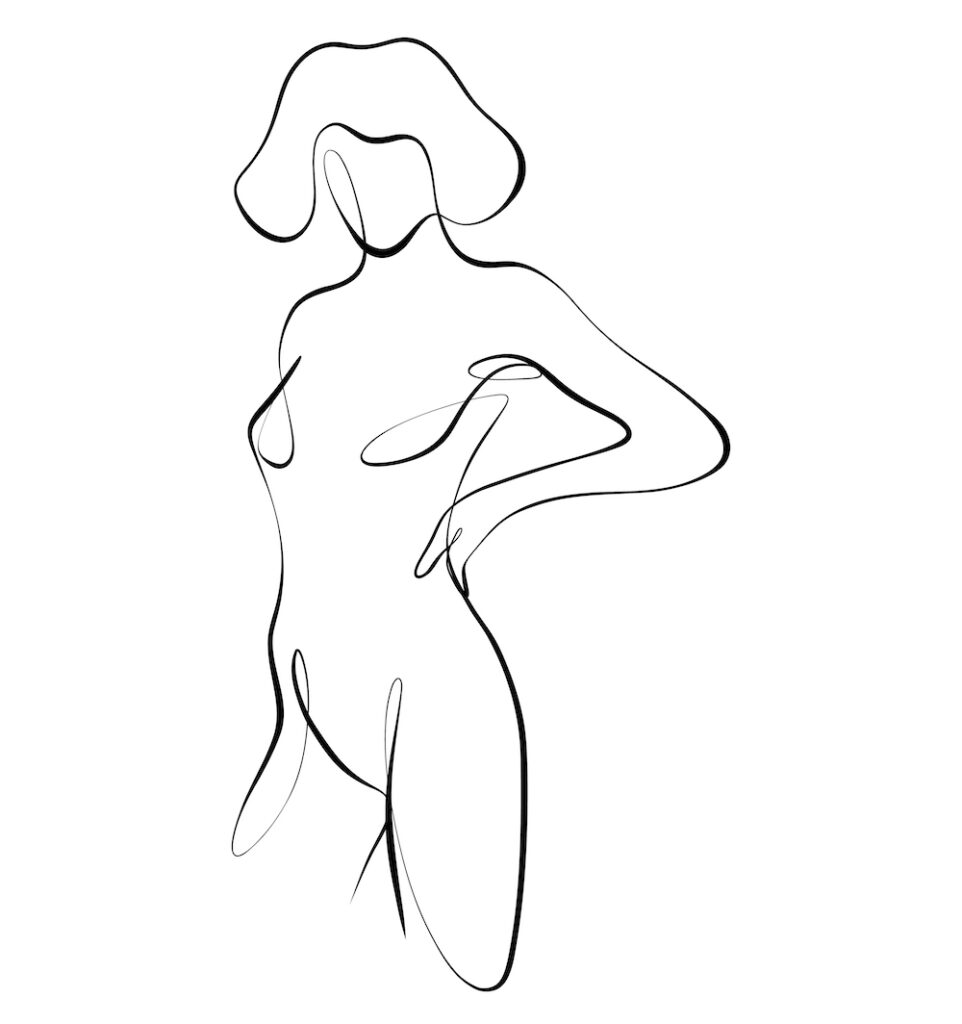 What information does your partner need to know about your physical and mental health before engaging in a kinky scene with you?
This can include any learning disabilities, neurodivergent conditions, or sensory processing issues.
Your partner should know about any trauma triggers so they can do their best to avoid them. Of course, they need to know how you'll react if triggered and what to do in that situation.
Talk about accommodating illnesses or injuries. For example, an extra pillow or kneepads can make your kinky time much more comfortable if you have bad knees.
BDSM negotiations are also an excellent time to discuss what makes you most nervous about the activity. Talking about it might calm those nerves or help your partner set up the scene to promote calmness.
Negotiating Aftercare needs
You might recall that aftercare happens after a scene to help you return to your base state. If not, check out our guide to aftercare.
While aftercare comes after the scene, as the name implies, you use pre-scene negotiation to describe what kind of aftercare you like after a scene ends, whether it comes to its natural conclusion or someone uses a safe word.
Remember that both the top/Dom and bottom/submissive might like aftercare, which can help you deal with sub drop or dom drop. Some people like a cool drink of water or a warm blanket after a scene finishes, and others need a check-in after a few hours. Sometimes, you might need to enlist someone else to provide aftercare if your partner can't, so you'd include that person in this part of your negotiation.
Just like your negotiation might include how you want to feel during the scene, consider how you want to feel during aftercare. Don't forget that aftercare might be needed in the short-term (immediately after a scene ends) and in the long-term, which may take weeks or even months.
On the other hand, some people don't like aftercare at all. So if you prefer to be left alone to regain your sense of composure, negotiation is the time to inform your partner.
What Happens After the Scene?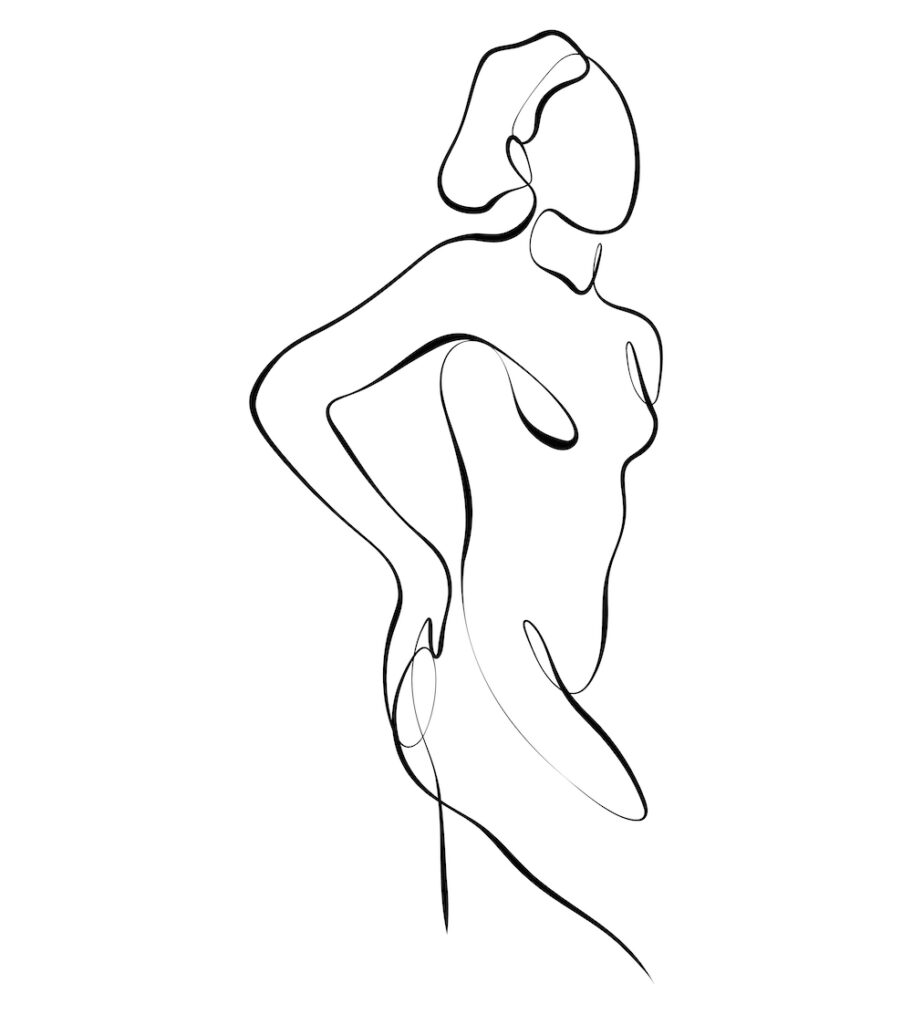 Although you might think that all negotiation happens before a BDSM scene, that's not necessarily the case. After you've finished the scene and had time to reflect and return to your normal state, you might want to talk about it. This sort of debriefing can be helpful if you plan to play with the same partner or try some of the same activities in the future, even if it's only a solo mental practice.
Think about what you liked best and how you felt before, during, and after the scene. Were you surprised by anything? Did the intensity work for you?
Your reflection might reveal some things weren't as awesome as you'd hoped. Was there something you wish you could have added or something you'd rather avoid in the future? Sometimes BDSM and sexual fantasies seem hot in theory but don't measure up in reality.
Finally, think about what you want to try in the future.
Negotiation Checklist
Okay, so this all might sound like a lot. There's a lot you could cover during negotiations, but you don't need to cover everything every time, especially if you're already familiar with your partner. In that case, you might just touch on anything that's changed.
At the very least, you'll want to run down this quick checklist negotiation checklist when considering playing with a new partner.
Desired activity, intensity level, and length
Kinks and toys/implements you want to include
The mood you want and tone for dom and sub
Activities you're most excited and nervous for
Goals, including feelings, for the scene
Whether and what sexual activity you want
Your nutrition and hydration status
Safe words and stop mechanisms and their meaning
An exit plan if you use your safe word or are triggered
Any aftercare you need in the short and longterm
You might want to use some sort of BDSM negotiation form. This is technically a type of BDSM contract, and we've got all the information you need and examples in our guide to BDSM contracts.
Do not think that it is enough to merely fill out checklists and forms without talking to your partner, however.
Important Questions About Negotiation
Although we've covered most things you need to know about negotiating BDSM, we touch on a few points below…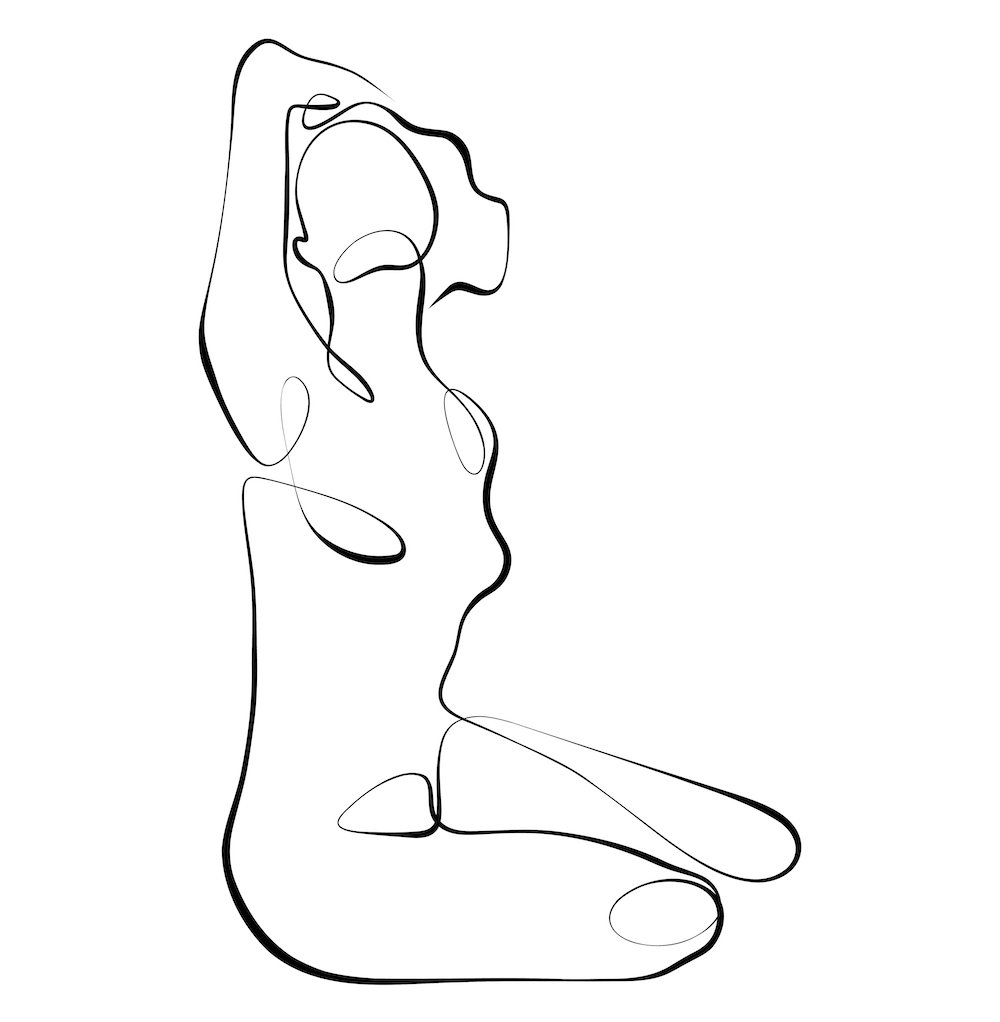 Should we always have an in-depth negotiation process?
Your relationship with your partner and past positive experiences can influence your level of negotiation [6].
At the very least, you want to tackle anything pertinent to your scene, but the more information you give–and get–the better! If you're planning a new activity or to play with a new partner, then giving plenty of information is important because one or both of you may be unaware of possible reactions.
However, if you're already familiar with your partner, negotiation might only include information that's new or changed since the last time you played. So if your BDSM partner is your serious partner, you might find that you don't do much negotiating because you know so much about one another.
How often should we re-negotiate?
Ask to negotiate whenever your limits and interests change. We also recommend negotiating whenever trying a new kinky activity (like many of the ones on this list of every kink and fetish) because while you might be familiar with your partner, you can never guarantee how you'll react to a new experience or role play scenario.
It doesn't hurt to go over your contracts, checklists, or other tools periodically just to make sure everything is current. You could even set a date to renegotiate in your contract or negotiation checklist if nothing, in particular, has changed. Six months or one year are a good option. But that doesn't mean you can't re-negotiate sooner if you want or need to.
What if my partner doesn't want to negotiate because it kills the spontaneity?
Do you really want to engage with someone who would skip over safety and consent discussions because it's unsexy or somehow ruins the mood? The things during BDSM negotiations could literally save your life.
However, negotiation doesn't need to be dry or dull. It can be exciting and take the form of dirty talk and be part of your foreplay, especially when you discuss the positive outcomes you desire.
Take a look at our dirty talking guide while considering how you can work the discussion points mentioned here into dirty talk.
What if my partner says I don't need a safe word?
Sometimes people think they shouldn't need a safe word, perhaps because it shows a lack of trust or means that you're somehow weak. This couldn't be further from the truth. Safe words protect you and your partner in a BDSM scene.
People who think safe words aren't necessary are abusive and manipulative at worst and naive at best. Of course, you can always agree upon a safe word and never use it, but it's better to be safe than sorry.
If you've made it this far, you're armed to enter your first BDSM negotiation and scene, which will hopefully be a fantastic experience and only leave you wanting more.