I can't publish my most intense and wild sex tips online, so I send them in my private and discreet email newsletter. You can find out more here.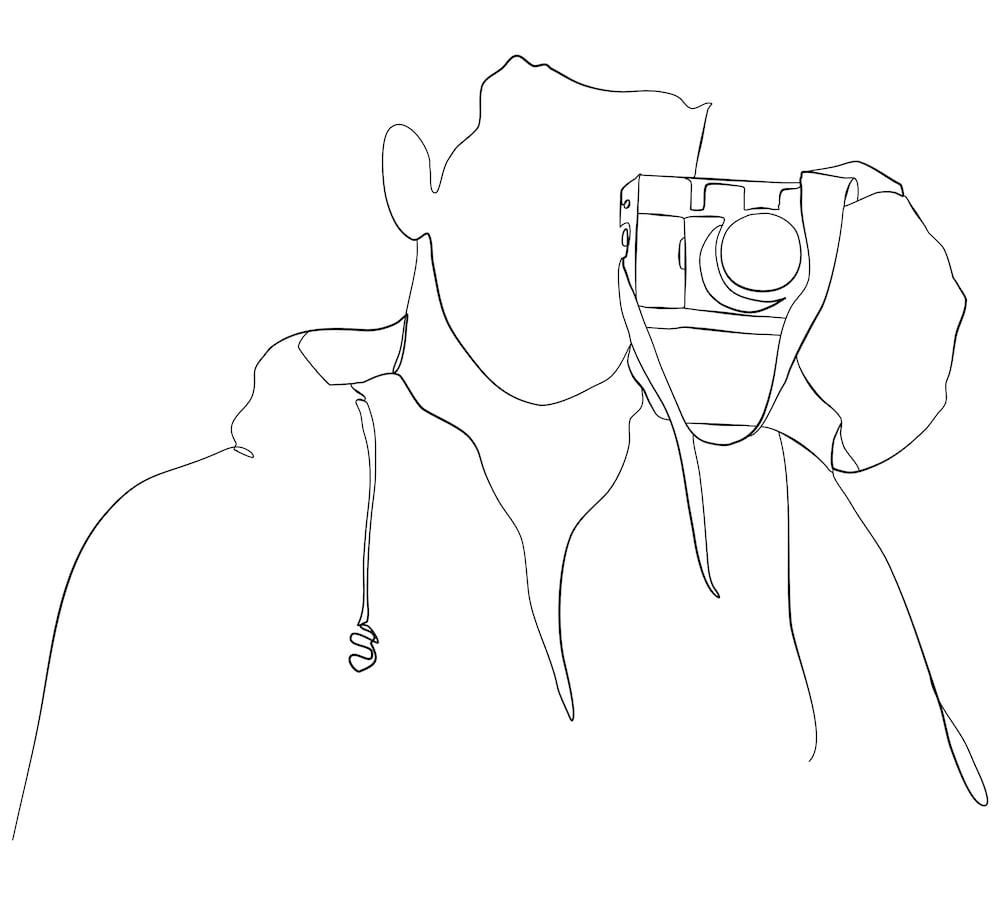 BDSM role play lets you temporarily step into the shoes of another character and can spice up your sex life and enable you to throw off your inhibitions.
By playing different roles, you can learn more about yourself and your partner. Whether you're just getting started or are looking for ways to expand on your current activities, you'll find plenty of BDSM role play ideas below.
Safety First
Before you dive into the wide world of BDSM role play, you need to know a couple of things. First, safety is incredibly important. If you're not sure how to do something safely, you'll find detailed tutorials, YouTube videos, and books to teach you. Some activities just cannot be done safely no matter how careful you are.
Side note: If you are currently struggling to orgasm during sex or masturbation, then you may want to learn about the Easy Orgasm Solution. It will teach you how to have multiple vaginal and full body orgasms during sex and masturbation. It works even if you currently struggle to orgasm during sex or when masturbating. You can find out more here.
Safe words – Aside from that, you should set up a way to stop or pause play if you need a break. The most common method is to use a safe word. When used, the safe word tells your partner there is or may soon be an issue. A safeword represents consent as much as it does safety, which brings us to our next point.
Consent – Consent is a must when it comes to BDSM, just as it is to any sexual experience. Don't engage in sexual activity or BDSM role play with anyone who hasn't agreed to it. And if your partner revokes consent by using their safe word, for example, respect that.
Get more safety advice when you read about BDSM rules.
Together, the above concepts represent the idea of safe, sane and consensual (SSC), which many BDSM practitioners consider to be fundamental principles of their play. If this label doesn't apply to an activity, seriously reconsider it.
Learn: What is sexual consent.
If you want to give your man back-arching, toe-curling, screaming orgasms that will keep him sexually addicted to you, then you'll find them in my private and discreet newsletter. You'll also learn the 5 dangerous & "dumb" sex mistakes that turn him off and how to avoid them. Get it here.
BDSM aftercare – Don't forget aftercare when your BDSM role play wraps up.
With that on to the way, let's get on to the BDSM role play ideas.
1. Domination and Submission
Domination and submission, often known as D/s to those living the BDSM lifestyle, is a cornerstone of BDSM. With these power exchanges, one partner is submissive, allowing the other to do what they want and even give instructions. While the submissive partner strives to serve, the dominant partner must orchestrate the whole scene, taking their partner's desires and safety into consideration.
Many people don't play particular roles with D/s. Instead, they are just experimenting with power exchange as themselves. Some people are only into D/s in the bedroom. But others incorporate it into their relationships.
Learn more with these resources:
How To Be Dominant In The Bedroom Even If You're Nervous/Unconfident
Learn How To Be Submissive & Have Kinkier Sex
How You Can Have a Functional (and Sexy) D/s Relationship
2. Total Power Exchange
Some people aren't satisfied by occasional bedroom dominance and submission. Instead, they prefer a relationship where a slave hands over power to their partner completely. Total power exchange (TPE) is also known as 24/7 dominance and submission.
In these arrangements, the couple never steps outside of their roles, so it's not ideal if you just want a BDSM session idea.
However, a TPE relationship can be incredibly fulfilling for both partners.
Discover: how to have a total power exchange relationship.
3. Sensual Domination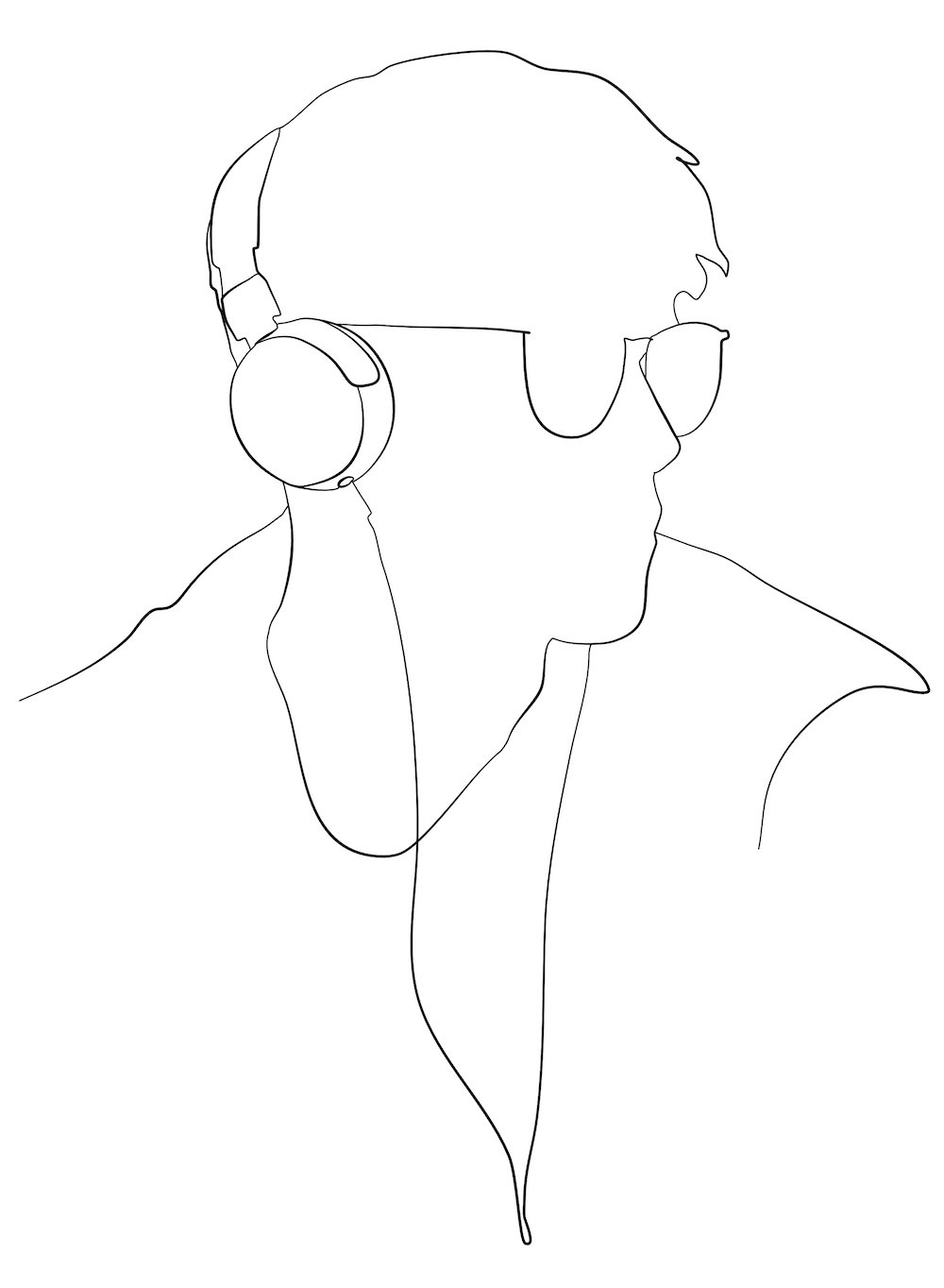 For those who like the idea of domination but don't want it to be too extreme or have a total power exchange relationship, sensual domination may offer the answer. As the name suggests, this BDSM idea is all about the senses, especially the sense of touch. There are almost an endless number of ways to do it.
Here are some examples of how to try sensual domination:
Temperature – You can play with temperature such as dripping wax from hot candles or running ice cubes over sensitive areas of your partner.
Textures – You can run different textured items over your partner's skin from soft silk to something rough like stubble from a beard or even try using something sharp.
Restrictions – You can limit or block senses with gags, blindfolds, and earmuffs. Obviously, don't restrict their ability to breathe.
More here: Sensual Domination: The Complete, Step-By-Step Guide and 11 Gentle Femdom Ideas For Freakier, Kinkier Sex.
4. Submissive Rules
If you're in any kind of BDSM relationship, then you might find it helpful to have rules for your submissive. They're a way for the dominant and submissive to establish a routine around the house and in the bedroom and relationship. They also help to train a submissive, and breaking these rules might require discipline.
Read more: 34 Rules For Submissives To Make Your Dom Sub Relationship Intense.
5. Submissive Tasks
Unlike the rules above, submissive tasks are essentially assignments that the dom gives to the sub. They may be a regular part of a routine or a one-off task. These tasks reinforce the power differential you've agreed to with your partner, among other things.
Go further: 11 Submissive Tasks Every Dom Should Assign To Their Sub (BDSM)
6. BDSM Punishments
The "D" in BDSM also stands for discipline, AKA punishment. In BDSM role play, punishments are used when the submissive doesn't do as the Dominant asks–and exactly how they ask it.
An effective punishment isn't necessarily giving physical pain. In fact, blocking access from something that your submissive desires can be quite effective!
A final note on this BDSM idea – There's a difference between the punishments used for behavior training and play punishments. Play punishment is what the dom uses when role playing and is usually something the sub likes.
Spanking is a great example. Because so many people like spanking, it doesn't make a great punishment. However, you can pretend it's a punishment in many BDSM scenarios, including student and teacher.
Check out: These 16 BDSM punishments, which work well whether you're role playing or simply training your partner.
7. BDSM Contracts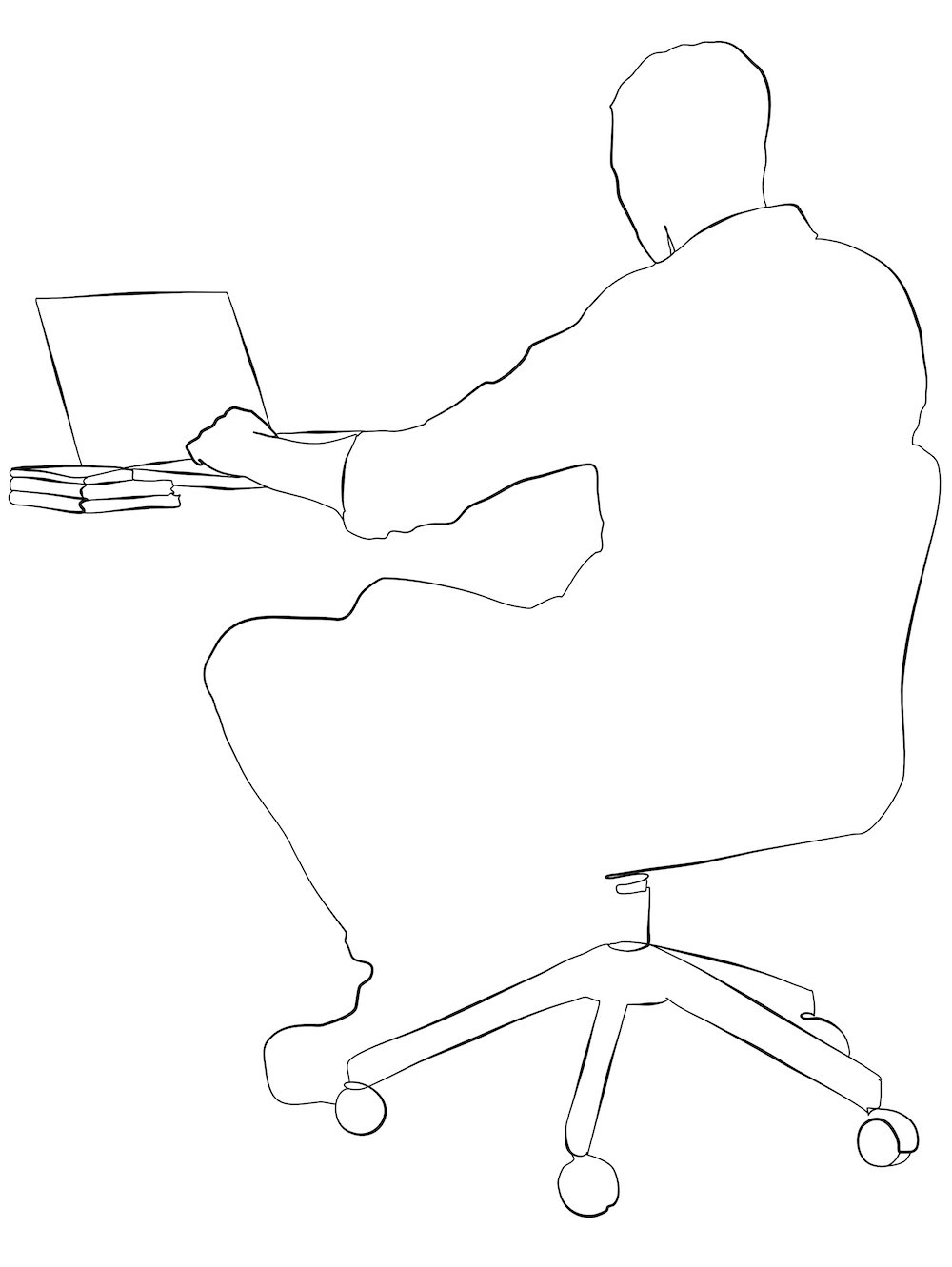 Not everyone sees the appeal of a BDSM contract, but using one can ensure that you play safely and consent is never in question. Plus, you can use your BDSM contract to let your partner know about health concerns, limits, or even BDSM role play ideas you'd like to try (use our BDSM checklist as a template).
A BDSM contract might set you up for a single session or a long-term relationship. It's all up to you.
More: The Ultimate Guide to BDSM Contracts
8. Erotic Spanking
Spanking doesn't have to be used as a punishment. You can simply do it because you like to! Some people take great pleasure from seeing how much they can take, and it can please your partner to know how much you'll withstand for them. If you love spanking, you just might have a masochistic streak.
Discover: How to spank your partner safely. Or, if you'd prefer to be the one who gets a spanking, use these tips to get your partner to spank you.
9. Impact Play
Spanking falls under the wider umbrella of impact play, which basically refers to any activity where someone is hit. Aside from using your hand, you can experiment with paddles, floggers, riding crops, and all sorts of other goodies.
Best of all, you don't need to buy anything special to try out this BDSM idea. Your home is full of things that you can use for impact play!
Read More: Impact Play 101
10. Bondage
The "B" in BDSM stands for bondage, an activity where you restrain any part of your partner's body. You can add bondage to the sex you're already having. Or you can design an entire scene based on the bondage you want to try.
Because bondage comes in many forms, we won't try to explain every single type. However, cuffs (wrist and ankle), blindfolds, and ball gags are common. You'll find gear in leather, metal, suede, and other materials and can learn to tie knots to design your own rope bondage.
Try it: How to use bondage for kinkier sex.
Finally, bondage doesn't have to be extreme. You can dabble in light bondage if you're not sure if this BDSM idea is for you or if you don't want to do anything too hardcore.
More: Introductory guide to bondage for beginners.
11. Breast Bondage
A particular type of bondage you might enjoy is breast bondage. It's often accomplished with ropes, which are tied in interesting or attractive designs.
Learn: how to create gorgeous breast bondage harnesses.
Of course, breast bondage doesn't have to be that involved. Technically, using nipple clamps to give your partner nipple orgasms count, too. Plus, nipple piercings may be incorporated into breast bondage.
12. Bondage Positions
With bondage, you can tie a person into revealing or otherwise appealing positions that leave them open to your eyes and other body parts.
Start here: 13 deeply intense bondage positions.
13. Mummification
In this extreme form of bondage, your entire body is immobilized. You must take great care with mummification to make sure your partner can breathe easily and doesn't become dehydrated–being wrapped up can cause excessive sweating.
14. Sensory Deprivation
You might think of this as an extension of mummification, except the senses are blocked. Combing a blindfold with earplugs and bondage goes a long way. However, sensory deprivation can be overwhelming if you're not careful, and the deprived person should NEVER be left alone!
15. Brat Taming
When it comes to BDSM role play, being bratty or brat taming isn't for everyone. However, some people find these roles simply suit their personalities. From the outside, a brat might seem disobedient or unrespectful, but you can be submissive and impetuous. That's why it takes the right dominant to truly tame their slave.
Find out: How to explore brat BDSM.
16. Consensual Non-consent
Consensual non-consent, or CNC, is a somewhat controversial BDSM idea. CNC is a type of kink where one partner seemingly hasn't given consent. However, consent has been given previously or the people in the relationship trust each other enough and have laid enough groundwork that they don't feel the need to explicitly give consent.
Learn: How To Have Consensual Non-Consent Sex With Your Partner.
17. Body Worship
Worshipping is an activity where one partner lavishes attention on their lover's body. It can be their entire body or a specific part or parts. For example, pussy worship and foot worship are both common (with the latter easily playing into a foot fetish). However, any body part is worthy of worship.
Body worship is often a part of female domination.
Get: 33 Wild Femdom Ideas To Dominate Your Man Completely
18. Cuckqueaning/Cuckolding
This BDSM role play idea definitely isn't for everyone. In cuckolding, a man (known as the cuck) gets off on his wife, desiring or having sex with another man. Cuckoldry can involve exhibition and voyeurism if the man watches this happen.
Cuckqueaning is the opposite, when the female partner gets off on her partner desiring or having sex with another man.
However, not everyone wants to make this fantasy a reality. Instead, sharing your sexual fantasies or engaging in BDSM role play can make cuckolding come to life without actually involving someone else in your relationship.
Related: The Most Common Sexual Fantasies
19. Ruined Orgasms
For those with a bit of a sadistic streak, ruining their partner's orgasm might sound especially appealing. An orgasm is ruined when the stimulation stops or changes, and the orgasm either doesn't happen, is painful, or is weak and disappointing.
There are plenty of ways to ruin an orgasm, and you can likely think of a few original ideas yourself if you find the idea appealing.
20. Orgasm Control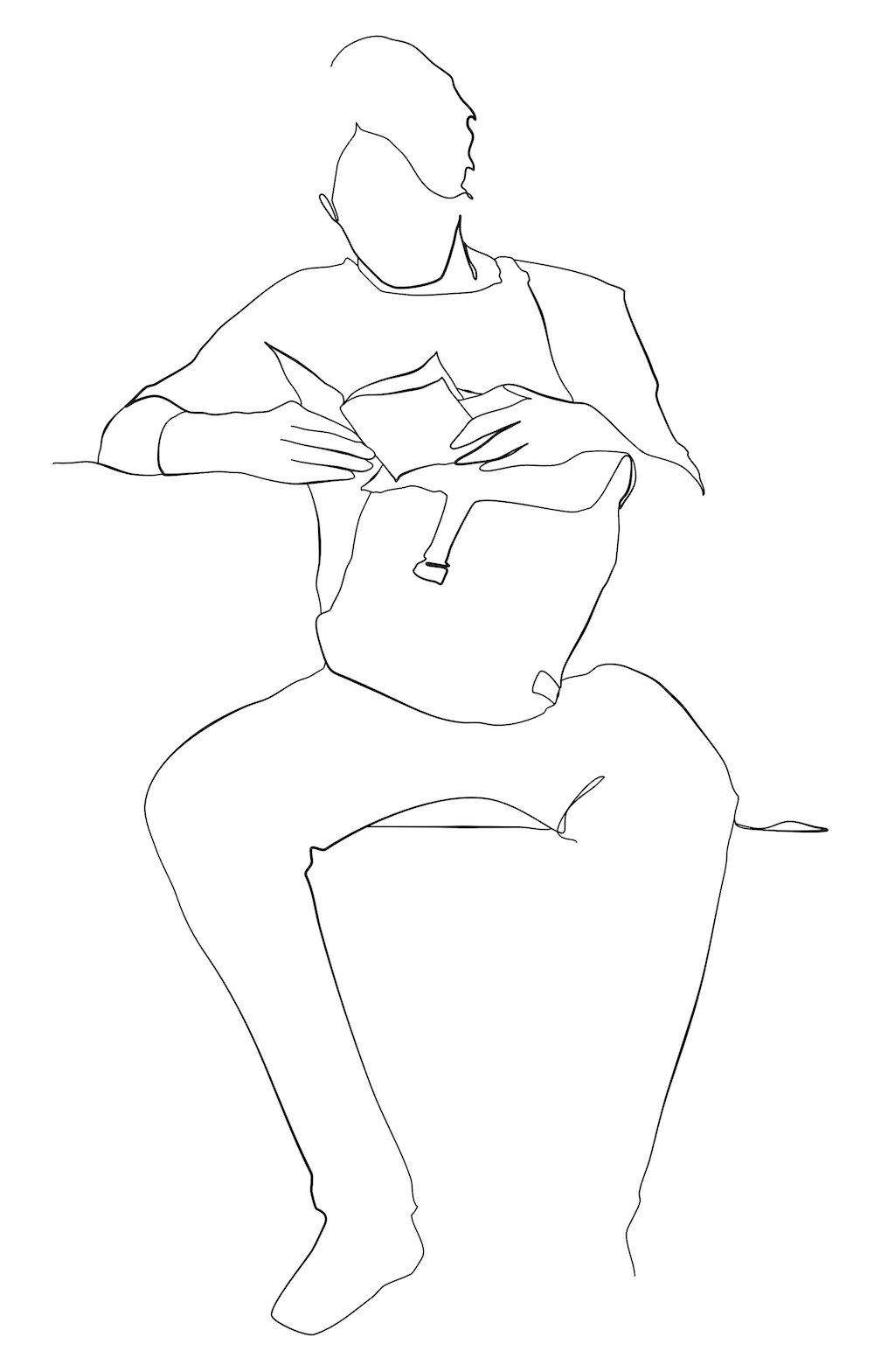 If you're not into ruined orgasms, you might like other orgasm control games. You get to choose whether, when, and how your partner has an orgasm. Some people take pleasure in denying their partners orgasm, while others get to the height of pleasure through edging their partner close to orgasm.
Chastity play can be a form of orgasm control. Using a device such as a chastity belt or cock cage, you prevent your partner from having an orgasm or potentially even becoming fully aroused.
21. Anal Play
From pegging to anal training, there's no shortage of BDSM session ideas that involve the backdoor. If you've got a D/s dynamic, the submissive typically takes anal penetration. However, many people enjoy anal play with only bondage and not D/s or without any hint of BDSM at all.
22. Long Distance Domination
Unlike bondage role play ideas that usually have to be done in person, a skilled Master or Mistress can encourage their partner's submission through their words alone–over text or the phone.
If you add video into the mix, you've opened up a whole world of possibilities.
Try this: How To Be Dominant Over Text With These 68 BDSM Text Messages
23. Edge Play
This type of play is all about pushing boundaries or moving past a person's edge. Edgeplay can touch the darker part of your psyche and may involve fear. The risk is what makes something edgy and why breath play (choking during sex or BDSM) and blood play are considered edge play.
Many people consider "mind fucking" to be a form of edge play. For instance, you can blindfold and tie someone up and drag a credit card along someone's skin while pretending it's a knife.
Others even consider 24/7 relationships a type of edge play because of the way they push boundaries.
Note that edge play isn't talking about literal edges such as knives or needles.
24. Humiliation
Erotic humiliation and degradation is a fetish that not everyone shares. However, it can be appealing if you're masochistic. Plus humiliation or embarrassment isn't that far from fear, which has a dynamic relationship with arousal.
25. Domestic Discipline
Are you looking for a BDSM role play idea that isn't limited to the bedroom? Then domestic discipline might be right up your alley.
In this type of BDSM, one partner is typically in charge of the house and the other partner submits to them. Domestic discipline can involve erotic spanking and other BDSM punishments all to improve the relationship and make the household run more smoothly.
Related: What Does It Mean to Be a Submissive Wife?
Check out our guide to domestic discipline to see if it might work for you.
26. Needle Play
Needle play, also known as play piercing, is when you use needles to pierce the skin. You may leave those piercings open and let them close, or you may put jewelry or other items through them. For example, some people use piercings as a decorative part of suspension (piercings are NOT strong enough to hold someone's body weight).
When playing with needles, you can choose various gauges. Needle play also works well with doctor and patient scenarios.
27. Pony Play
If you want to try BDSM role play that's different from the roles you're used to, pony play might just do the trick! In pony play, someone (usually the submissive) acts and dresses like a pony.
You can spend a small fortune on pony play gear, also known as tack. There's an extensive selection to choose from, much of which is made from leather. Plus, this idea works well with other elements of BDSM, including bondage and discipline.
28. Pet Play
Ponies aren't the only animal you can play with. Puppies and kittens are also quite common roles and might appeal to you if you have a personality like either of those animals. If you dearly want to please your Master or Mistress, being their pet is certainly one way to do it.
Read More: Pet Play 101
29. Kinky Plots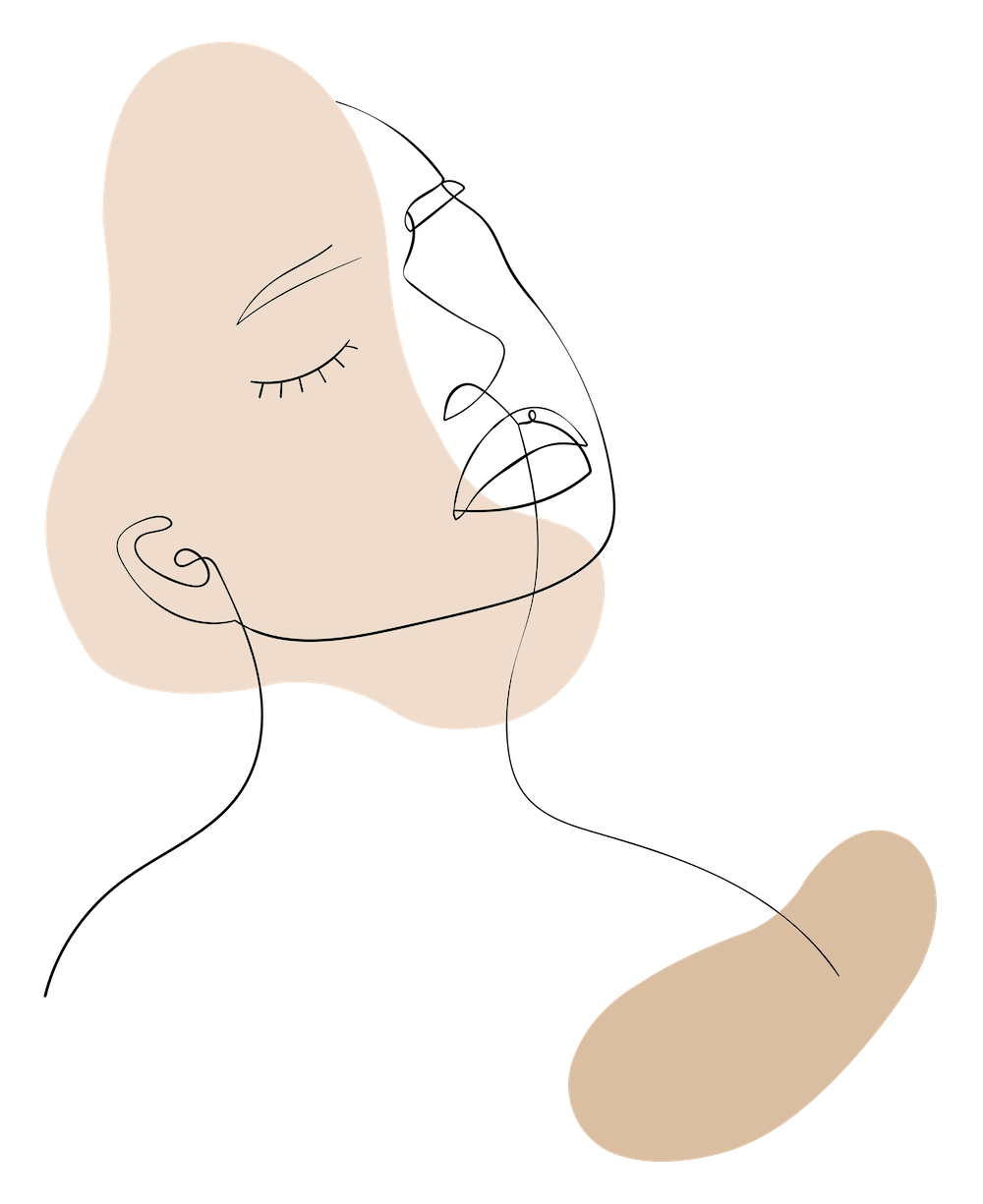 When it comes to BDSM role play, you can simply pick roles that sound hot to use and add any of the activities in this guide. You're probably familiar with some of the more common scenarios, but below you'll find a shortlist of roles to play.
Captured spy
Prison escape
Professional dominatrix
Stripper and client (remember–no touching!)
Royalty and their servant
Kidnapper and victim
Doctor examining patient
Customer unable to pay for delivery
Hypnotist putting someone under hypnosis
Wizard/witch placing a spell on someone
Feral animal and animal control
Flight attendant instructing a passenger
Researcher and participant
Wrestling opponents
Mad scientist their human experiment
TSA officer and passenger
Alien probing or examining a human
Ghost touching a person
Sleeping princess kissed by a prince (or swap the genders)
Interrogation scene
Photographer directing a model
Officer drilling a soldier
Boss instruction employee
Burglar breaking in
Programmer controlling a robot
Exorcism
Human furniture
Patient in a straight jacket and doctor/nurse
Although you don't need to go all out to enjoy the BDSM role playing ideas above, adding costumes and props can elevate the experience.
More: 43 Freaky Role Play Ideas For Couples To Spice Up Sex.
Further reading: Role Playing With Your Man
30. S & M
In the realm of sex, S & M refers to sadism and masochism, or the desire to give and receive pain, respectively. S & M can go right along with other BDSM activities. For example, many dominants are sadists and submissives are masochists.
Learn more about Sadomasochism (S&M).
31. Switch It Up
While some people only take on dom or sub roles, others are comfortable playing either role. These people are known as switches. Switching can breathe new life into your kinky activities.
Learn more about BDSM roles such as dom, sub, and switch
32. Facesitting
Sitting on a guy's face doesn't have to be kinky, but many people find it to be, especially when the woman on top has taken control of the situation.
33. Knife Play
Knife play involves using an actual knife, but it doesn't have to draw blood! Much knife play only uses the knife as a prop to inspire fear in a partner.
You also use a fake knife or a decorative knife instead of one that's sharp. You can also swap out the knife for another item once your partner is blindfolded.
Be prepared with a First Aid Kit; you may draw blood even if you don't intend to. And if you do mean to draw blood, you'll need to do plenty of research to ensure you don't do any permanent damage.
34. Praise Kink
If you've got a praise kink, you love hearing that you're a good girl (or boy), that you're a skillful lover, and that you obeyed commands well.
Sound like you?
Find out: How to explore and satisfy a praise kink.
35. Fisting
Fisting is the act of inserting your entire hand into someone's vagina or anus. It's an incredibly intimate experience that takes a lot of trust and time to warm up–not to mention lube!
People who like fisting enjoy pushing their boundaries. Make no mistake, fisting isn't for the faint of heart. But if you're up for the challenge, it can be incredibly rewarding.
Read More: How to First for the First Time
Keep Going
Believe it or not, this isn't an exhaustive list! But if any of the BDSM role play ideas on this list strike your fancy, tell your partner about them. You may soon be shopping for gear and costumes that you can use to make your fantasy a reality.
Orgasm Every Time. Easily. Here's How...
I want to tell you about my friend Karen.
Karen came to me one day. She was hysterical.
She told me that her marriage was falling apart because she and her husband didn't have satisfying sex.
Every time they were intimate, Karen was faking her orgasms. It turns out she couldn't orgasm during sex.
In fact...
She never had an orgasm in her entire life. Not one!
This left her feeling embarrassed and ashamed. And...
She completely hid this from her husband. Thankfully...
It turns out that there is a way for any woman to orgasm. Easily. And have multiple vaginal and full body orgasms during sex and masturbation.
I shared the process with Karen.
After she followed the simple process, she could barely come to terms with how...
Quickly and dramatically her sex life changed.
We met up a few months later and...
She would not stop talking about it,
"I thought I was one of those women who couldn't orgasm. I used to think I was 'broken' and 'unfixable.' This saved my sex life, and that saved my marriage."
Even if you currently struggle to orgasm during sex or when masturbating, this process will also work for you.
And best of all, you don't need to do anything weird or uncomfortable to start having the best orgasms and sex of your life.