This discreet newsletter will teach you how to make him cum hard, give freaky oral sex & make him scream your name in bed. Click here to get it.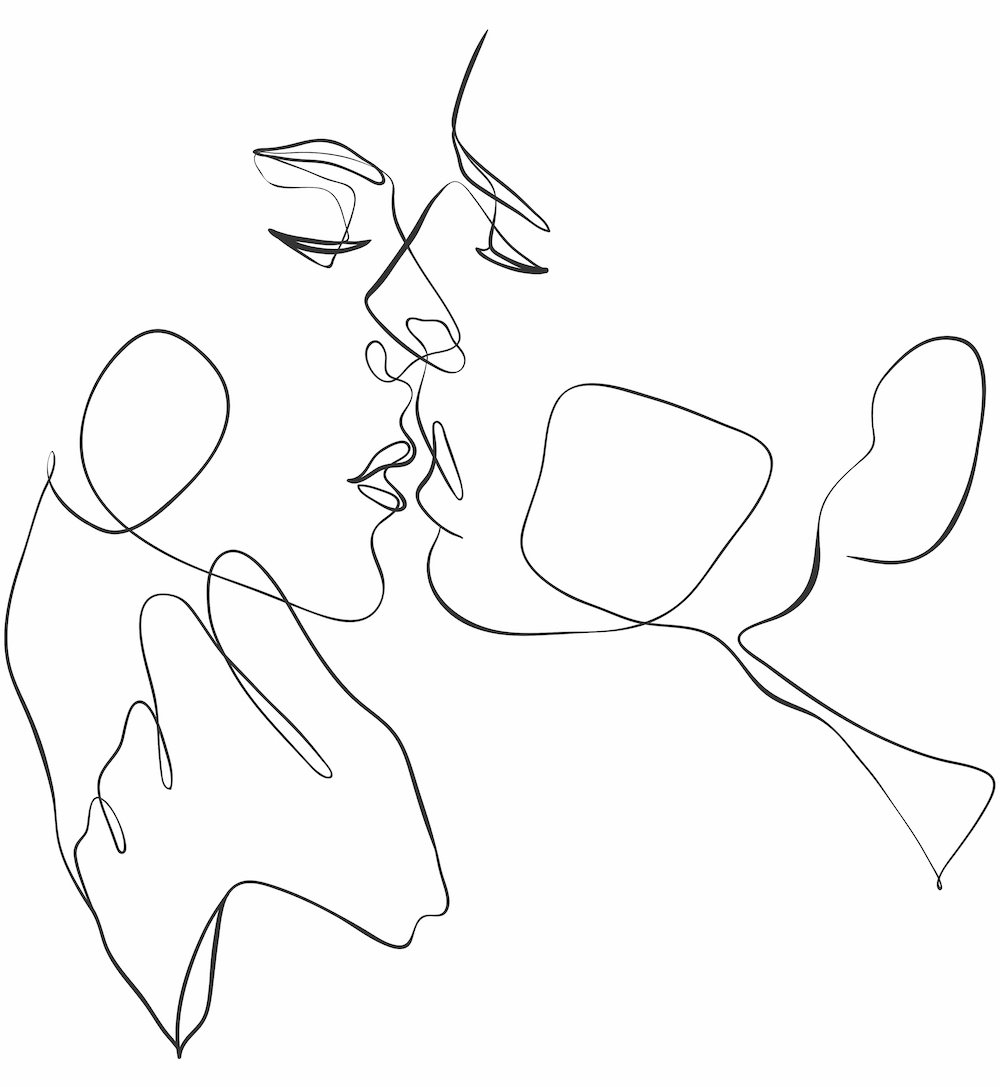 What do dom and sub mean? These words describe roles in D/s relationships that can combine kinky, sexual, and romantic elements. If you keep reading, you'll get a better feel for what Dom and sub mean sexually. Plus, we've included some examples and ideas to inspire your own D/s relationship!If you're pretty clear on the basic meaning of these ideas, you might want to skip to examples of dominant or submissive behaviors in BDSM for some titillating ideas.
What Is the Meaning of Dom in D/s?
A Dom or Dominant is someone who fulfills the dominant role in a kinky and/or sexual relationship.
Side note: If you are currently struggling to orgasm during sex or masturbation, then you may want to learn about the Easy Orgasm Solution. It will teach you how to have multiple vaginal and full body orgasms during sex and masturbation. It works even if you currently struggle to orgasm during sex or when masturbating. You can find out more here.
The word is usually capitalized, as you'll see in this article. People often refer to playing roles involving dominance and submission as D/s, which is part of BDSM.
Learn: What is BDSM and how to try it.
The dominant role may seem like an easy one, especially if the image you picture in your mind is of someone who constantly receives sexual favors when they demand them. Yet, the role has many responsibilities in and out of scenes (scenes are the specific times you engage in D/s behavior).
Guiding the relationship/sub
Devising scenes that are fun, satisfying, and in line with each partner's needs and desires
Knowing how to safely use tools/items before using them on the submissive
Physically performing/leading BDSM scenes
Checking in with their sub and paying attention to bodily cues
Providing medical care or calling for assistance in an emergency
Respecting safe words and other boundaries
Providing aftercare
Remaining calm and collected in times of emergency or stress
Communicating well. Our sexual communication guide.
Creating rules for your submissive and ensuring the submissive follows them correctly
Disciplining and praising your submissive when they do a good job
Caring for and protecting the sub
Helping the submissive push (soft) limits
Making their partner feel safe, appreciated, and relaxed
Giving tasks to your submissive
Submissive training
It's easy to see why a good Dom doesn't take the role lightly–and how the role can be quite demanding!
The Dominant must be responsible for their own actions and not take advantage of the power given to them by the sub. Doing so could result in physical and emotional harm. A Dom that cannot prove themselves trustworthy, worthy of respect, and capable is unlikely to find (m)any people willing to submit to them.
Related: If you want to give your man back-arching, toe-curling, screaming orgasms that will keep him sexually addicted to you, then you'll find them in my private and discreet newsletter. You'll also learn the 5 dangerous & "dumb" sex mistakes that turn him off and how to avoid them. Get it here.
Luckily, the sub fulfills a complementary role.
What is the Meaning of Sub in BDSM?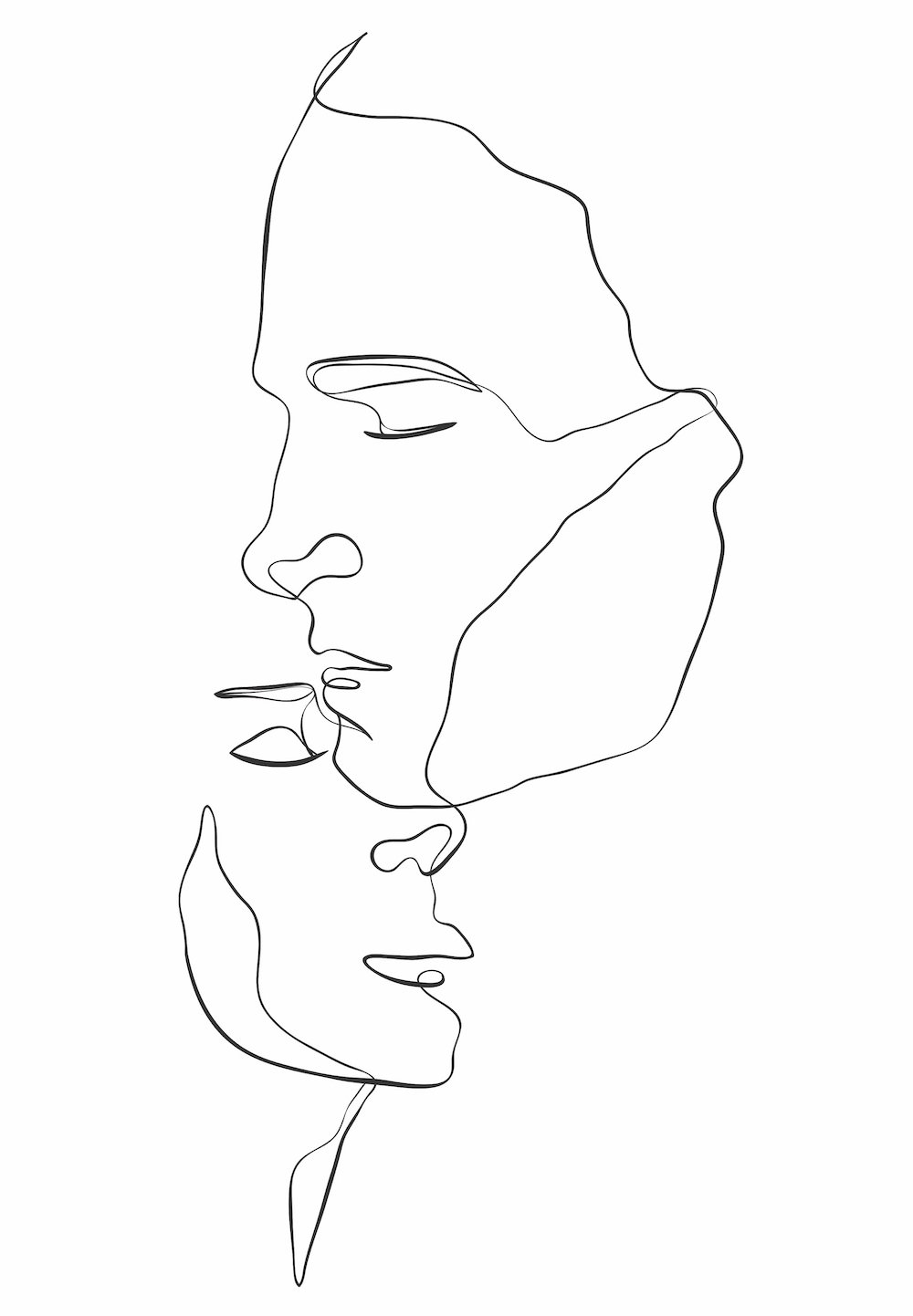 The submissive or sub is someone who consensually gives power to their dominant partner. It may only be for a scene or part of the overall relationship dynamic.
A submissive doesn't just take pain and do what they're told mindlessly. They're not spineless or weak. In fact, submitting takes a fair bit of strength as you're about to read. Here's a quick overview on how to be a good sub:
Hands power over to the Dominant
Trusts their Dom has their best interests in mind
Relaxes and lets go
Follows the Dom's commands and strives to meet all their needs
Opens up and is vulnerable
Communicates honestly
Faces insecurities and works to overcome them
Respects their own needs and boundaries
Uses their safe word when uncomfortable
Interacts respectfully with body and verbal language
Uses honorifics or titles
Wears a collar or other sign of ownership
Is sexually available
Sexually pleasures the Dom. Related: How to sexually pleasure a man and how to make a girl orgasm
Is bound or receives stimulation/sensation during a scene
Strives to become the best version of themselves
Follows established and agreed upon BDSM rules
Performs submissive tasks
Accepts BDSM punishment
It's easy to see how a Dom and sub have a symbiotic relationship. When the Dominant is trustworthy, their partner can submit and be vulnerable. The care a Dom provides encourages their partner to be the best submissive they can be.
By getting to know themselves, being honest and open, communicating effectively, and feeling free to use their safe word when necessary, the sub makes the Dom's job a bit easier. Plus, the sub may follow orders to perform tasks such as cleaning and checking tools for safety that sets up a safe and fun scene.
What Is a Switch?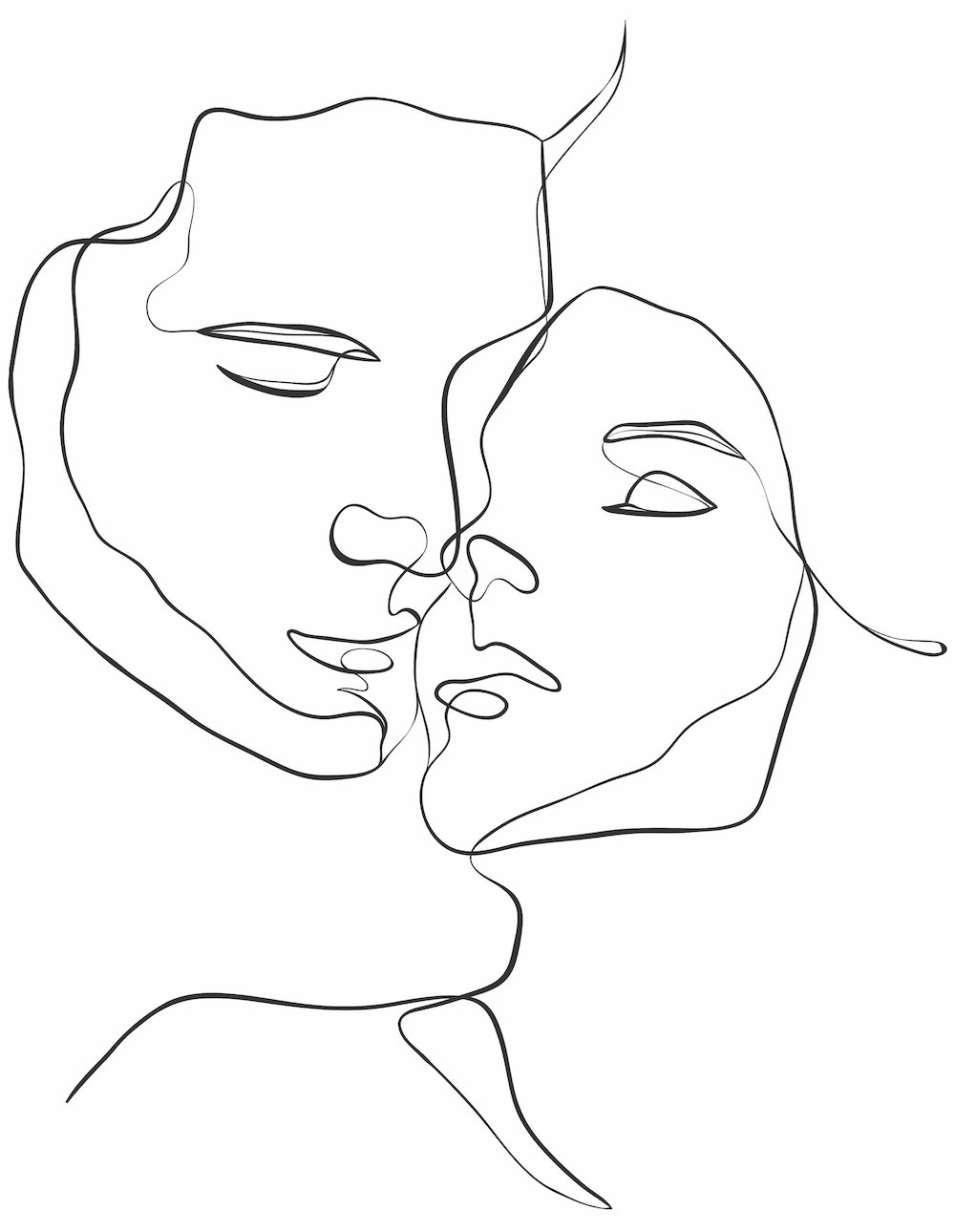 When it comes to D/s, people don't only have binary roles of either dominant vs submissive. Aside from Dom and sub, you might sometimes hear the word "switch." A switch means someone who can play either role in BDSM, although they may prefer one over the other.
The role a switch plays often depends on the role their partner prefers or identifies with. During play, a switch usually still goes with a dominant or submissive name or title such as "Mistress" or "Sir."
Related: 116 Dominant and Submissive Pet Names for Guys
A Quick Note on Specific Arrangements
Dom and sub are commonly used in many but not all BDSM interactions.
For example, a couple only interacting in a scene, such as at a play party, might describe themselves as Top or bottom instead of Dominant and submissive. These words can also be used to describe playing the roles–topping and bottoming.
On top of that, some people engage in total power exchange relationships (TPE), where the roles never end. Because of this, there are sometimes known as 24/7 relationships.
Read More: Total Power Exchange Relationships
If you're wondering what the Dom calls the sub and vice-versa in these situations, people often use the terms "Master" or "Mistress" when referring to their dominant and "slave" when referring to their submissive. However, that's not always the case.
Ideas for Dominants and Submissive Behavior
You saw some general examples of what dom and sub mean above. A lot activities fit into overall categories. But like any relationship, whether it's romantic, sexual, kinky, or a mix of the above, the specifics aren't always the same. It's up to you to give your relationship meaning.
Psst, read this if you're wondering what kinky means.
But if you want some more specific examples, keep reading.
Examples of Dom Behaviors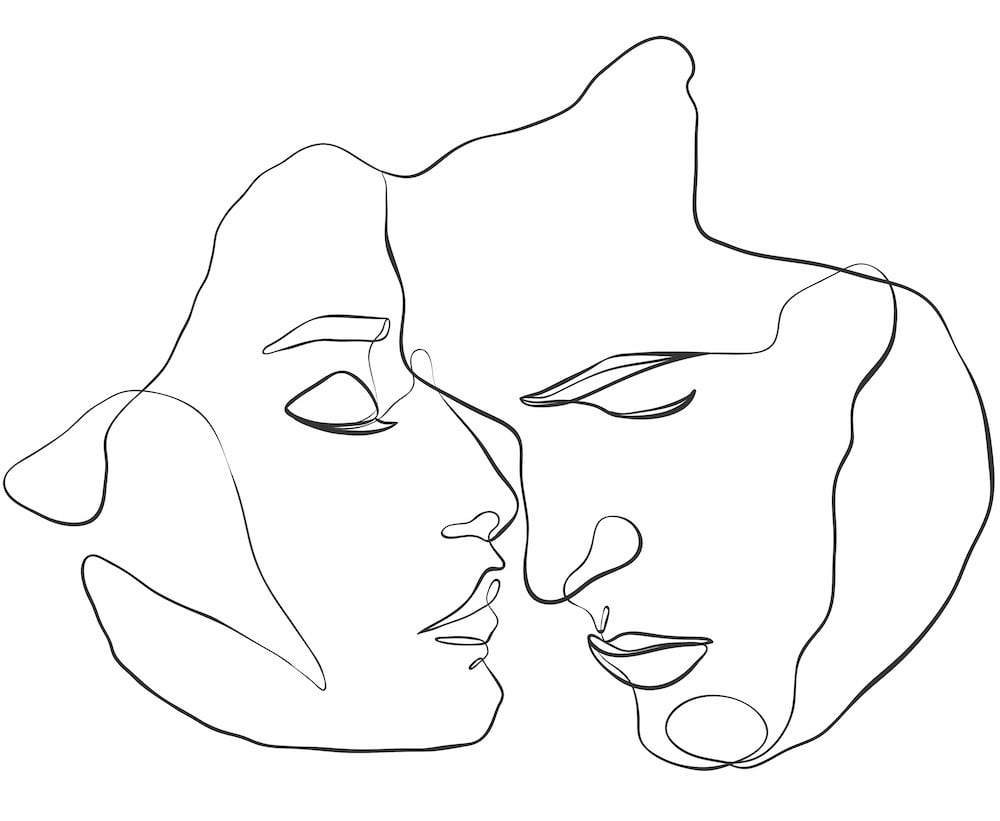 You might better understand the meaning of dom with the examples of dominant and submissive behaviors below.
Sexual/Bedroom Behavior
It's often easy to tell who's the Dom because of what they do in the bedroom. Their responsibilities could include placing someone in breast bondage or other bondage and inflicting pain through acts such as swinging a flogger.
As a Dom, you may give verbal commands such as "Don't come yet" or "Make me come" and may use dirty talk that references what you're doing to your partner.
Non-sexually During Daily Life
Nonsexual dominant behavior can include telling your partner what to wear or checking over homework or tasks.
Related: How to Dress Sexy for Your Partner
You may need to create a safe place for your sub to express themselves and their feelings about everything from their work or school life to your relationship. Some Dominants instruct their partners to write about their feelings in a journal or even sit in their laps while talking about these things.
Sexually During Everyday Life
As a Dominant, you'll likely expect your submissive to be sexually available and may require them to be naked. This gives you access to torture them or even tease them, perhaps by briefly stimulating them orally or pinching a nipple as you pass in the hallway.
Related: How to tease your boyfriend
Plus, you might demand a nude photo or selfie (learn how to take a sexy selfie) or video of your partner masturbating, even if they're at work
Further reading: 19 dominant types.
Examples of Sub Behaviors
Now that you understand what sub means sexually, you might want a few examples of submission or submissive behavior. Fortunately, we've got you covered with the ideas below!
Sexual/Bedroom Behavior
You can probably imagine a few ways of being submissive in the bedroom. First up, you can let yourself be tied up, wear a blindfold, and accept a spanking or other impact play.
Read More: How to Spank Your Husband
You could also be instructed to get down on your knees give your man a blowjob or hand job.
Non-sexually During Daily Life
There are plenty of ways for a sub to show respect and subservience that aren't sexual and won't out you to others. For example, you could walk behind your dominant or keep your eyes lowered when speaking or call your Dom "Sir" or "Ma'am."
Taking care of the cooking and cleaning in the home can also be a way you submit to your partner.
Get more examples in our guide to submissive tasks.
Sexually During Everyday Life
The submissive may wear something sexy or nothing at all at home with the Dominant.
The sub may wear a butt plug, Kegel exerciser, or chastity device throughout the day.
Not everyone uses sexual dominance in their daily lives, however. It's all about what your D/s relationship means to you and your partner. So, think about how you can add dominance and submission to your life in a way that works for you.
Frequently Asked Questions
FAQ #1 – Is the man always supposed to be the dominant?
Not necessarily. It may be more common for men to be doms and women to be submissive to them, but that's not the only option. In fact, some people might try to fit into the roles that society encourages but find it's a poor fit.
Many women feel dominant and many men identify as subs. Of course, if you're in a same-sex relationship, this idea doesn't really apply, either. On top of that, some people are switches who can play both roles.
It's more important to find what works for you and your partner. Sometimes that may mean playing a role in the bedroom opposite your everyday personality because you need a break.
Related: 43 sexy role play ideas for the bedroom
FAQ #2 – Is a person's Dom/sub persona the same as their everyday personality?
As we already alluded to, just because someone appears to have a dominant or submissive personality in everyday life doesn't mean they're the same way when it comes to the bedroom or kink.
For some people who have a lot of responsibility at work or in the home, subbing means they get a break and can relax. Others enjoy taking control of their partner because they don't feel like they have a lot of power the rest of the time.
Discover: How to dominate in the bedroom even if you're nervous.
Of course, there are people who have powerful dominant personalities all the time (and vice versa), but it's not unusual for people to explore the other side through BDSM.
Finally, someone might be rather submissive in daily life and the bedroom but have slightly different personalities in each area. For example, you might come off as polite and timid but play with brat BDSM when alone with your partner.
FAQ #3 – Are Dom/sub relationships always sexual?
No. For some people Dom/sub relationships are sexual. They can evolve out of an existing romantic relationship. Or you might be romantically involved with someone you're kinky with.
Related: How to have romantic sex
But that's not always the case. While some people blend sex and kink, you can have a kinky scene without overt sexuality.
Because of this, some people can engage in Dom/sub play with people they're not sexually attracted to. For example, a straight man can dominate another man if their scenes aren't sexual.
Finally, if your D/s play doesn't involve sex, you may play with other people even if you're in a monogamous relationship.
These boundaries all depend greatly on your personal preferences and comfort. As long as your arrangement works for you and your partner, enjoy!
FAQ # 4 – Do you always have to be dominant or submissive?
Nope! When someone is sometimes a Dom and other times a sub, they're known as a switch. Often, this depends on who they're playing with, including gender or their preferred role. Some switches prefer one role over the other, but that's not always the case.
FAQ #5 – Can you enjoy Dom/sub play without other BDSM play?
Absolutely! If you're only interested in the power exchange element, you don't have to incorporate bondage, discipline, and sadism or masochism. However, these elements all go well together.
If you're asking about this, you might be concerned that other aspects of BDSM are more extreme. But they don't have to be! For example, you can experiment with gentle femdom or light bondage, even if you're not into something super extreme or don't like the idea of erotic humiliation, for example.
So there you have it, you understand what Dom/sub means and how it varies based on your personality and partner. But it's up to you if you want to give it a try!
Orgasm Every Time. Easily. Here's How...
I want to tell you about my friend Karen.
Karen came to me one day. She was hysterical.
She told me that her marriage was falling apart because she and her husband didn't have satisfying sex.
Every time they were intimate, Karen was faking her orgasms. It turns out she couldn't orgasm during sex.
In fact...
She never had an orgasm in her entire life. Not one!
This left her feeling embarrassed and ashamed. And...
She completely hid this from her husband. Thankfully...
It turns out that there is a way for any woman to orgasm. Easily. And have multiple vaginal and full body orgasms during sex and masturbation.
I shared the process with Karen.
After she followed the simple process, she could barely come to terms with how...
Quickly and dramatically her sex life changed.
We met up a few months later and...
She would not stop talking about it,
"I thought I was one of those women who couldn't orgasm. I used to think I was 'broken' and 'unfixable.' This saved my sex life, and that saved my marriage."
Even if you currently struggle to orgasm during sex or when masturbating, this process will also work for you.
And best of all, you don't need to do anything weird or uncomfortable to start having the best orgasms and sex of your life.