I can't publish my most intense and wild sex tips online, so I send them in my private and discreet email newsletter. You can find out more here.
This guide will teach you exactly what a switch is in BDSM. It will also explain the motivations along with the pros and cons of being a switch. Towards the end of this guide, you'll also learn how to be a switch along with some very fun ideas to try if you want to switch with your partner.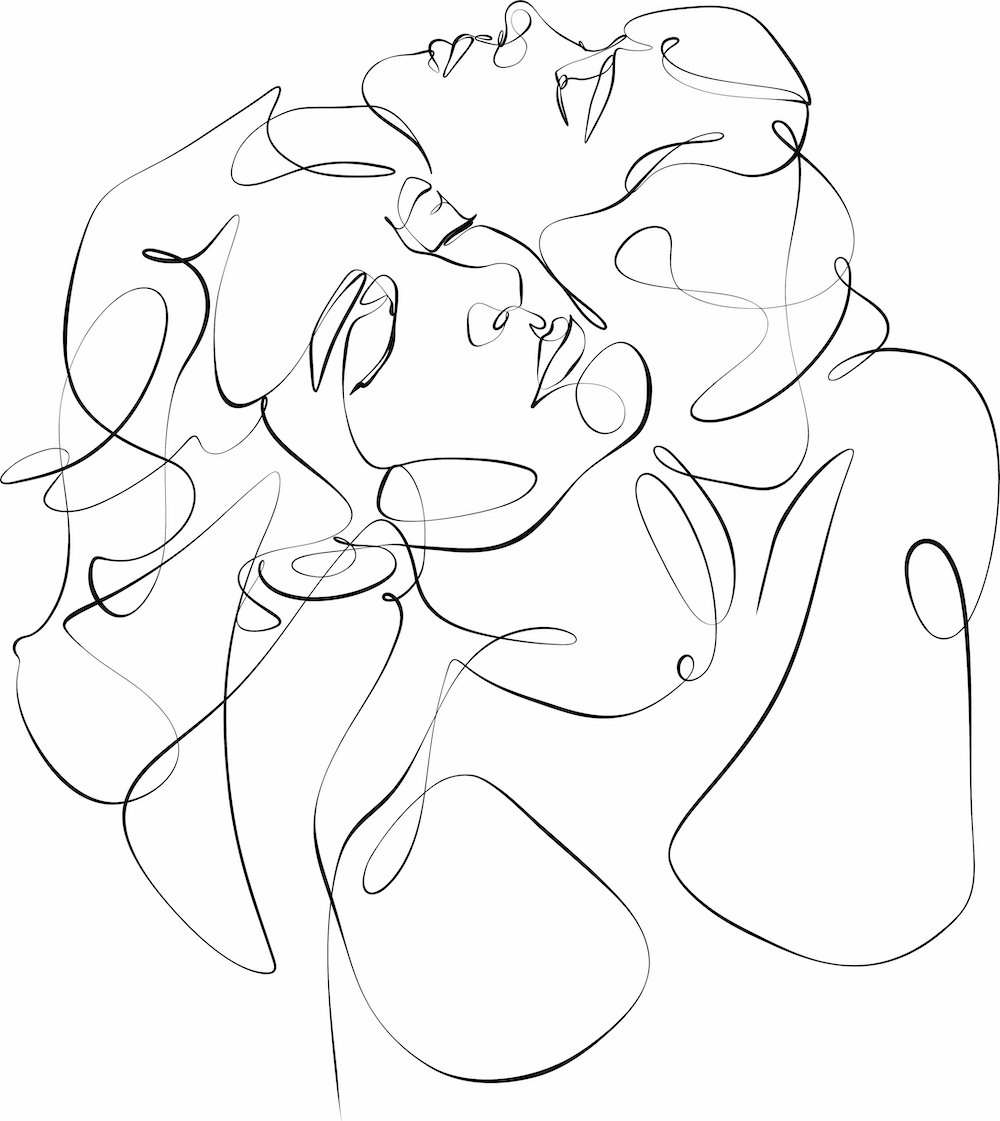 What Is a Switch?
In BDSM, the definition of a switch is someone who is willing to or enjoys playing the roles of both dominant and submissive.
Side note: If you are currently struggling to orgasm during sex or masturbation, then you may want to learn about the Easy Orgasm Solution. It will teach you how to have multiple vaginal and full body orgasms during sex and masturbation. It works even if you currently struggle to orgasm during sex or when masturbating. You can find out more here.
Sometimes being a switch means feeling enthusiastic about both roles. But it can also mean switching to please a partner because you don't mind it.
There is more than one type of switch – You can be a switch and still prefer one role over the other, similar to how some bisexual people have a preference for a gender even though they're open to more than one gender. People might describe themselves as a subby switch or dom switch to emphasize their preferred roles and their flexibility.
People identify as switches across all sexual orientations [1].
Similarly, you might be able to play both roles in a casual BDSM scene but prefer to be either a dominant or submissive in a D/s relationship or the more structured 24/7 relationship (AKA total power exchange).
Some people have a misconception that only women switch, perhaps they think of the dominant role as one held by men. It is somewhat true that men are more often dominants [2]. However, plenty of men like to switch (and many are only submissive).
Related: If you want to give your man back-arching, toe-curling, screaming orgasms that will keep him sexually addicted to you, then you'll find them in my private and discreet newsletter. You'll also learn the 5 dangerous & "dumb" sex mistakes that turn him off and how to avoid them. Get it here.
Why do people switch?
Both roles can be fun! – People typically switch because they see the appeal of being both dominant and submissive, or they are willing to play a role at a partner's request. You might meet a new partner who asks that you top them, even if you're not used to doing that. Or your current partner might want to try something out.
Depends on the partner – Some switches find that a specific partner ignites their desire to be a dominant or submissive, even if they do the opposite with other partners. After all, every relationship is unique!
In some D/s relationships involving more than two people, someone may dominate multiple partners, one of whom is a switch and dominates other submissives.
Trying a new role – Switching can also be a good way to try out the role you don't normally play to see if you might like it. If not, you don't have to do it again. If it turns out you do, you may be a switch in bed or BDSM.
To empathize – Other reasons for or benefits of switching include having a chance to experience a BDSM punishment first to feel a certain technique like spanking before you use it on others.
Or you might want to discover how your dominant partner feels when the responsibility for your satisfaction and a good scene falls on their shoulders. In these cases, switching this can build empathy for your partner.
Building confidence – You may use switching to push yourself to plan a scene or build confidence in your skills or allow yourself to be more vulnerable. In fact, your desire and ability to switch may change over your lifetime.
Finally, some people who may prefer to be submissive may switch because they want BDSM in their lives but haven't found a suitable partner to dominate them yet [3].
Cons of Switching
One of the major cons of switching is the potential to be judged by others, especially in the BDSM community. Some people may not want to engage with you if you're a switch or may simply think that you're confused or can't make up your mind, much like how some people judge bisexuals.
Switches may also find that some people assume everyone is either a dom or a sub. When it comes to research, switches are often overlooked, too [4].
Inside the bedroom or a dungeon, constantly switching from dom to sub can become a problem if you switch too frequently in a scene. It may be hard for you to enjoy yourself if you don't have enough time to immerse yourself in each role.
You might not be prepared for sub space and the subsequent sub drop if you're only familiar with top/dom drop. Aftercare might become especially important as you dip a toe into the switching pond.
Related: The Complete BDSM Aftercare Guide – Learn How To Do It Right.
Some people might lose their motivation to keep going if the scene is more about switching than it is playing, just like penetrative sex can be frustrating or unsatisfying if it feels like all they're doing is changing sex positions. You have to find balance when you're a switch in bed!
How do I know if I'm a switch?
If you're interested in D/s but don't feel a particular affinity for either role (dominant or submissive), you might be a switch. On the other hand, if both roles in power exchange call to you, you could be a switch.
Think about whether you would enjoy receiving pain, being tied up, or following commands as well as giving pain or orders or putting someone in bondage.
Be you – But remember, as Sunny Megatron says, that kink is customizable. The way you submit does not have to mirror how your partner submits or what you like to do as a dominant. Your partner could be more of a sadist while you prefer gentle femdom and sensual domination.
You might only realize you're a switch after a partner asks you to play the counterpart to your typical role. Sometimes people only consider switching after someone tells them they'd do a good job in the other role.
New relationships or partners can also encourage switchy-y feelings, even if you've never had them before or don't feel that way about all your partners (current or past).
Switch or Vers?
If you're familiar with terms often used in the gay community, you might have heard of vers or versatile. This typically refers to a gay or bisexual man who is open to both giving (topping) or receiving (bottoming) when it comes to anal sex.
There may be an overlap between identities in a gay relationship and BDSM orientations, and some people may consider them to be the same thing. This is especially true if your kink is all about the bedroom and sensations rather than emotional and mental power exchange.
But that's not always the case.
For example:
You could top or bottom in BDSM without any penetration.
Members of a gay couple might not exchange power like in D/s relationships.
Switches may view themselves as domming or subbing, which involves mental or emotional power exchange, rather than topping and bottoming.
Is topping from the bottom the same as being a switch?
Switching might also seem similar to topping from the bottom, which involves attitudes and behaviors that do not respect the power exchange. For example, ignoring commands, telling the dominant what to do, or making mistakes are all examples of topping from the bottom because the submissive is trying to control the scene and their partner.
If someone is topping from the bottom, it could stem from their desire to play more than the submissive role. If that's the case, they should discuss their desires with their partner.
On the other hand, some submissives might like to push their partner's buttons because their style of submission might be what is known as brat BDSM. But if you or your partner is unaware of or uninterested in this, topping from the bottom can cause problems.
Again, talk to your partner to find healthy ways to explore your desires or needs.
How to talk about switching with your partner
Your approach will depend on whether you already practice kinky sex, BDSM or D/s with your partner. If you do, then your partner probably already knows what a switch is, so you don't have to explain what being a switch means.
If that's the case, it may be as easy as explaining to your partner that you'd like to try on the other role. Similarly, you might ask your partner if they'd be willing to switch roles if there's something about your current role that you want your partner to experience.
But if you don't already have a power exchange relationship, you'll have to explain what being a switch means and may have to explain BDSM if you're interested in more than just being a switch in bed.
Related: In-Depth Beginners Guide to BDSM
Your partner might feel overwhelmed if you bring up BDSM/power exchange and switching at the same time, so you may need to lay the groundwork before coming back for a conversation about how you want to switch.
Sometimes, your partner may not be interested in BDSM at all, so you'll have to consider whether switching in sex alone is enough for you. If you can't come to an agreement about this and switching is something that you need, your relationship may not be sustainable.
Hopefully, your partner will be open to at least experimenting so that you can experiment with being a switch. Who knows, they might even enjoy switching themselves!
Is switching only for BDSM situations and BDSM relationships?
Some people will say that you can switch in vanilla relationships. In most of these cases, they are not referring to BDSM, but are talking about simply spicing things up or "switching" things up. And this may look very different to switching in BDSM.
So if you're a woman and your male partner is usually on top, you might take turns being on the top during sex and riding him, for example. This lets you take control of the speed of penetration.
You could also shift the focus to one person's pleasure if the other partner usually gets more attention during sex.
But you might not necessarily feel like you have more or less power than your partner does or than you normally do.
When Being a Sexual Switch is a Problem
If you like to switch sexually, you might struggle if your partner has no interest in playing both roles.
In this case, you might be able to explore being a switch in BDSM with other partners. Remember that BDSM doesn't have to involve sex, and neither does switching. However, not everyone will be comfortable with this if they're monogamous (only want one partner).
You cannot make your partner switch or play a role they don't like. Just like you can't force someone to try BDSM if they're not interested.
For those people who truly find meaning in being a dom or sub or switch, a partner who isn't willing is simply a bad match. You may need to reconsider your relationship. While that is painful, so is staying with someone when you're not compatible. Only you can decide which incompatibilities are dealbreakers.
Another issue may arise if you and your partner are both switches and often find yourselves wanting to play the same role. Fortunately, you'll find there are a few ways to decide whose turn it is to play the roles below.
How to Be a Switch
Go All In for Each Role
In some ways, switching is easy. As long as your partner is okay with it, you can simply choose to sometimes top or bottom.
To ensure a good time for everyone, you might want to talk about it beforehand. For example, you might say, "I was thinking I could be the one who is in control tonight."
Or you might leave out the cock cage or put on the collar to let your partner know what you're in the mood for.
Sometimes which role you play will depend on how you feel physically, mentally, or emotionally. You may lack the ability to be the dominant for a specific scene, even though you usually feel dominant.
But you should not switch roles without talking to your partner about your general desire to switch or wanting to switch for a specific scene or session in the sack.
Of course, that's where BDSM contracts are helpful.
Back and Forth
Some people might experience their interest in D/s much more fluidly. It's not that they are either a dom or sub in this moment. They experience some of both all the time. For them, donning a collar and taking orders all night might not be right. Instead, they want to switch mid-scene.
Picture this – You're a switch happily being spanked by your partner, but now you want to turn the tables and spank your partner.
So you do.
Related: How To Spank Your Husband For Kinkier Sex (BDSM Guide)
Of course, you don't have to do the same activity. But you and your partner take turns doing things to each other. That sounds pretty good, especially if you know that your turn with power will be short-lived.
For some people, taking turns during the same scene is a fun power struggle where the action naturally leads them to take control of their partner when they've had enough. You could also be more deliberate, perhaps informing your partner that it's your turn and getting into a submissive position instead of a dominant position.
Fight for Dominance
We're not talking about fistfights here. But you might occasionally find that you can't agree on who will play each role, especially if you're a switch in a relationship with another switch.
You can duke it out with wrestling or another competitive task. You could even flip a coin for it and leave it to chance. The winner gets to dominate, but that may not be true next time.
Submissives can even try to out-brat each other to decide who gets to submit and who has to dom.
Earn Your Power
In this example, one partner has to earn the right to dominate the other. This might be through serving or even topping the partner exactly the way they like.
Energize Yourself
Dominating someone else can take a lot of energy, which might make a switch prefer to submit when they're feeling down or a little tired. However, the endorphins generated from receiving pain–a component of sub space can give your energy a boost.
So if someone feels more able to start as the dominant, they can energize their partner with impact play or other activities. Then, the person who started as the sub can take their turn being the dominant.
Ease Into It
You don't have to jump feet first into switching if you're not comfortable doing so. For some people, easing into the other role is necessary, and that can be true for someone who is more used to being a dominant or submissive.
You can do this in several ways:
Take control while receiving cunnlingus or a blow job. Use your hands and body to control your partner's face or mouth and dominantly tell them what you want them to do.
Ask for your partner to do certain things if you're not ready to tell them what to do.
Ask your partner what they want you to do if you're not comfortable fully submitting or if you want to help them be more dominant.
Form your demands as requests by using "Please" and "Thank you" to let go of your dominance.
Give As Good As You Get
If you're a woman, you may not have experience penetrating your partner, so taking up the mantle of a sexual switch might be a good time to try out using a dildo or even pegging your partner with a strap-on.
The same could apply for a sub switch who usually is the one being penetrated. When you switch sexually, you can turn the tables.
Play Safe
Here's your reminder that you should have a safe word whenever engaging in kinky activities (and it wouldn't hurt to let your partner know your safe word for vanilla sex, either).
While people typically think of safe words as something for submissives, either partner can use a safe word to pause or stop play. It's important that you can recognize and respond to your partner's safe word when you're a switch who is topping if you don't normally watch out for safe words during a scene.
You and your partner might use different safe words, so keep that in mind, too.
Read all about safe words and BDSM rule and safety.
With that, you should understand what a switch is, why switching can be positive, and whether you could be a switch yourself! But if you're not sure that you're a switch, you might be some type of dominant instead. Or maybe one of these types of submission works better for you.
Orgasm Every Time. Easily. Here's How...
I want to tell you about my friend Karen.
Karen came to me one day. She was hysterical.
She told me that her marriage was falling apart because she and her husband didn't have satisfying sex.
Every time they were intimate, Karen was faking her orgasms. It turns out she couldn't orgasm during sex.
In fact...
She never had an orgasm in her entire life. Not one!
This left her feeling embarrassed and ashamed. And...
She completely hid this from her husband. Thankfully...
It turns out that there is a way for any woman to orgasm. Easily. And have multiple vaginal and full body orgasms during sex and masturbation.
I shared the process with Karen.
After she followed the simple process, she could barely come to terms with how...
Quickly and dramatically her sex life changed.
We met up a few months later and...
She would not stop talking about it,
"I thought I was one of those women who couldn't orgasm. I used to think I was 'broken' and 'unfixable.' This saved my sex life, and that saved my marriage."
Even if you currently struggle to orgasm during sex or when masturbating, this process will also work for you.
And best of all, you don't need to do anything weird or uncomfortable to start having the best orgasms and sex of your life.