Inside this bondage guide, you'll learn all you need to know to start exploring it safely. We cover everything from safety concerns to the best bondage materials to safety before wrapping up with some inspiration for your very first bondage scene as a beginner. So strap on for a ride, whether you prefer tying your partner up or… want to be tied up by them.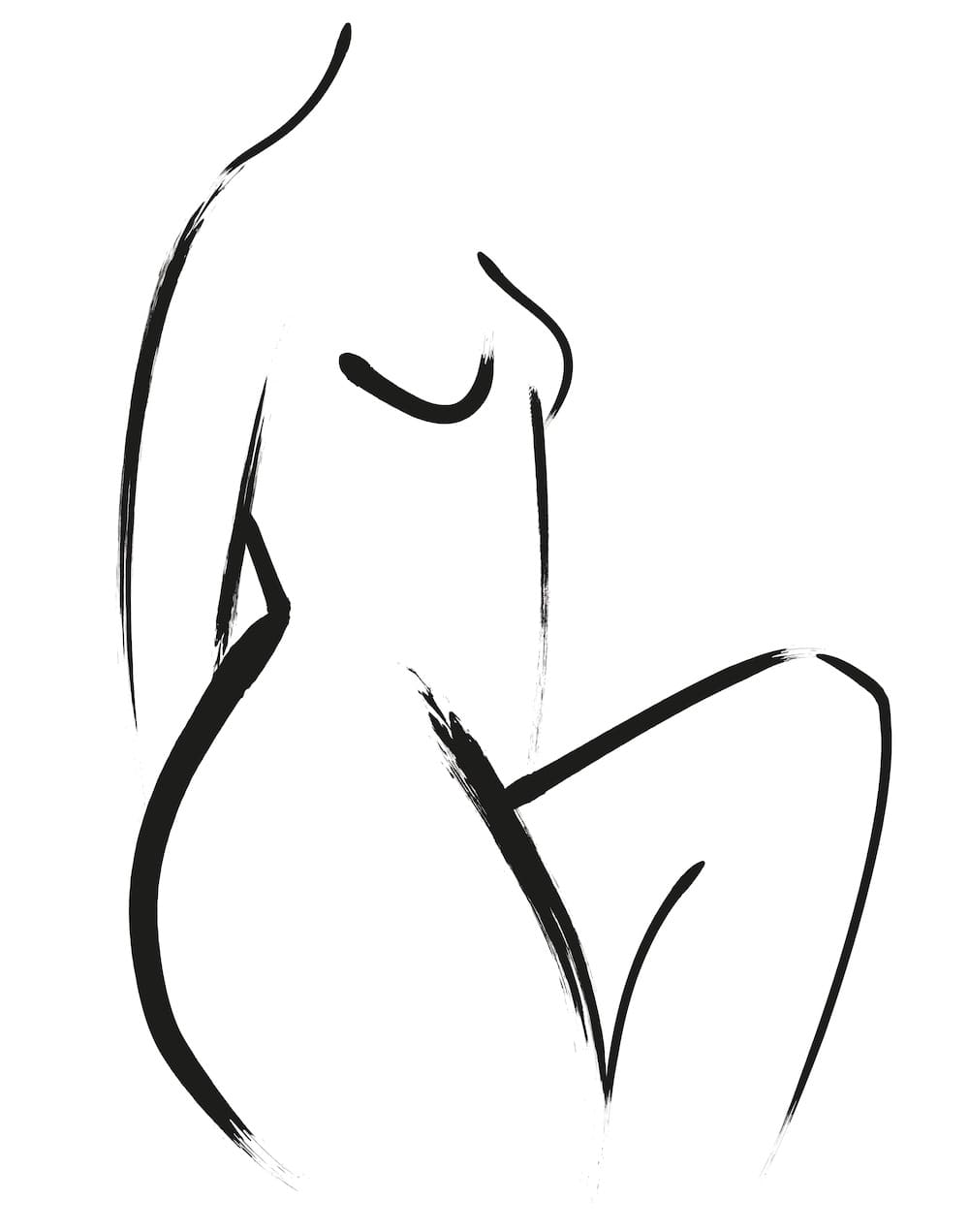 What Bondage Is–and Isn't
Bondage is when you restrain, bind, or tie someone up. It can be incredibly sexually gratifying and can also reinforce rules in Doms/sub relationships.
While you might picture a specific pose or accessories–handcuffs or the spread eagle position come to mind–these are just two examples of bondage out of a nearly endless list of possibilities! This is good news if you discover you love bondage because there's always something new to explore after you master beginner bondage!
Bondage can include:
Fabric restraints/cuffs (nylon or neoprene)
Leather restraints/cuffs
Metal handcuffs (including ones covered in fur)
Rope bondage
Bondage tape
Plastic wrap
DIY bondage
Mental/verbal bondage – 162 dominant things to say to your submissive
Physical restraint
Suspension, where the body is held in the air by ropes
Bondage furniture
Chastity devices that block access to or arousal of the genitals
Sensory deprivation
Mouth bondage
Hair bondage
Often, people combine multiple forms of bondage, but that might be too much for a beginner.
Bondage can take a lot of forms, but one thing that never changes is that bondage is consensual. Otherwise, it's just assault and not consensual bondage for couples.
Check out: Our in-depth guide on consent during sex and BDSM will help.
Why People Like Bondage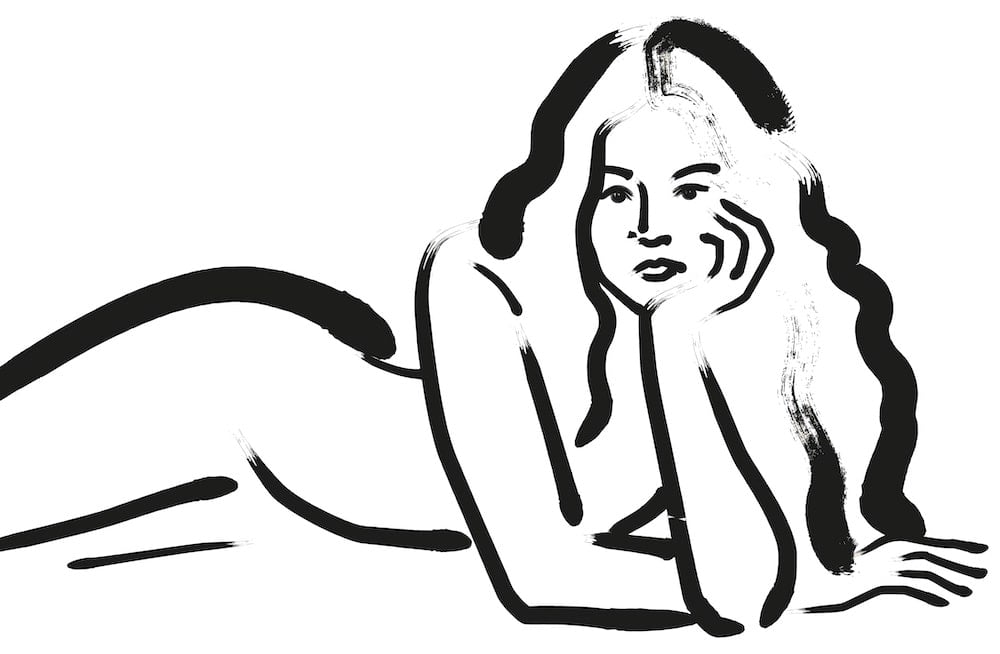 Being bound puts the spotlight on you. It's tantalizing to have your partner's focus and sexual attention on you. It's all eyes and hands on you.
Plus, there's the thrill of not knowing what's coming or being able to do anything about it.
Submission – Being forced to surrender and be submissive to your partner can be appealing to people who have a lot of responsibilities or anxieties in their daily life, too, as long as they're confident that their partner knows how to do bondage safely.
Intimacy – Bondage is an intimate activity, with your partner's hands on your body as they tie you up. If you've ever had disappointing sex where your partner seemed to forget about any body part other than your genitals, then you might enjoy how hands-on tying someone up or being tied up is.
Relaxation – Bondage can also be incredibly relaxing, especially with more intricate ties (check out this breast bondage guide for examples) that take some time and can sometimes involve some repetitious movement. It's similar to vacuuming or mowing the lawn. Of course, bondage is a hell of a lot sexier than chores!
And when it comes to designing bondage scenes, ties, or poses, there's a lot of artistry involved, especially with rope bondage! It's no wonder that bondage and photography or videography go hand in hand!
Introducing Bondage to Your Partner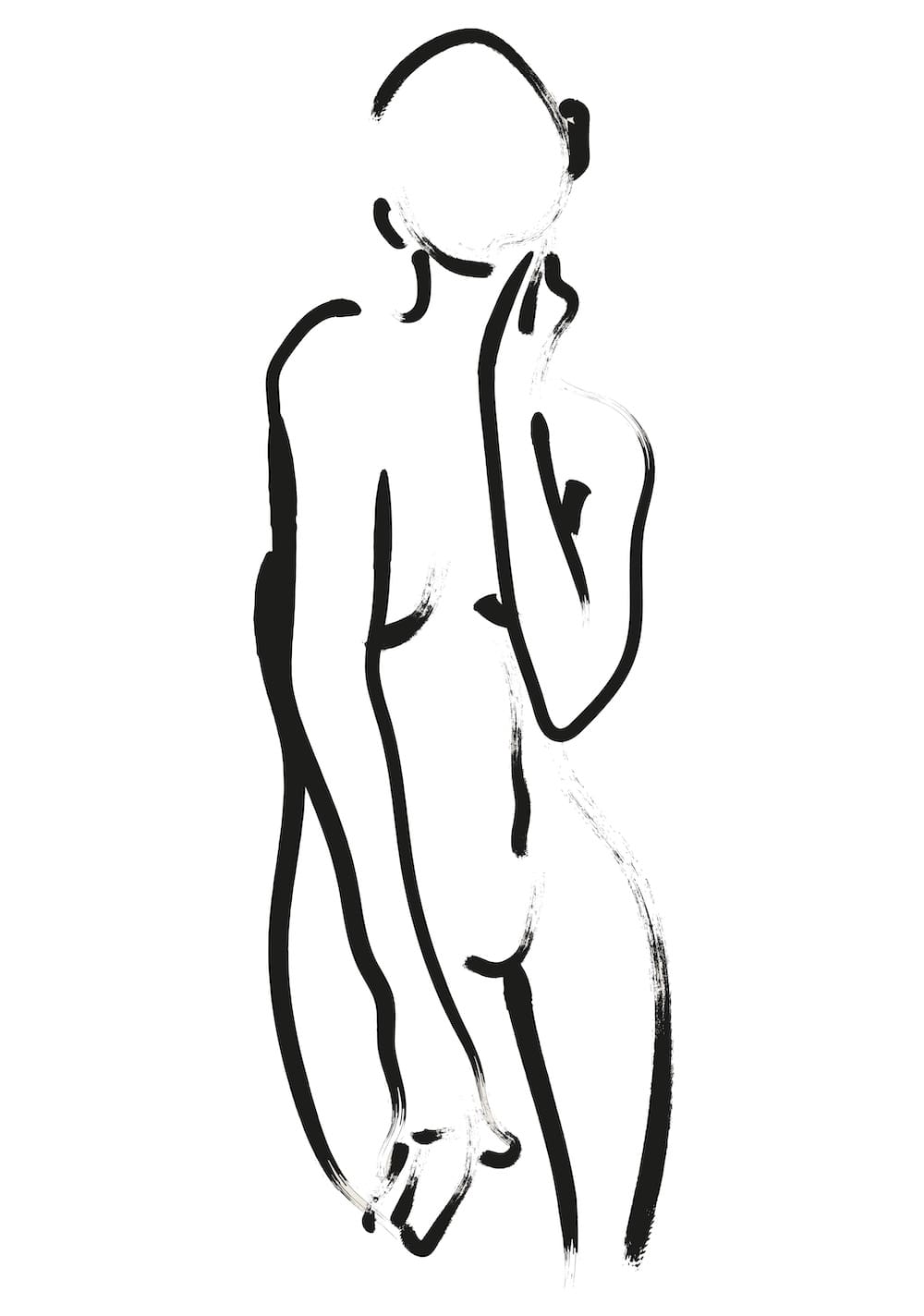 According to research by Dr. Justin Lehmiller, BDSM fantasies, including bondage, are incredibly common. It could be that both you and your partner are interested in bondage [1, p. 22]. Your partner might be interested in giving bondage a go if you let them know you're curious about it. But you have to talk to them first!
Don't be critical – Bring up your fantasy when you have plenty of time to talk and you're both in neutral or positive moods. Before or after sex doesn't give your partner time to process and can come across as criticism. If your partner's defensive, they might not be willing to consider any of the bondage ideas for beginners you'll find below.
Emphasize the positives – Tell your partner that you'd like to try bondage with them. Emphasize how it can be a fun exploration together and that it's not a criticism of your sex life. You can explain that opening up makes you feel vulnerable, but you feel secure enough in your relationship and trust them enough to do so.
Start with a tamer aspect of bondage – If you're especially intrigued by a specific type of bondage–cuffs, rope, tape, or something else–you might bring this up. However, if you want to try something extreme such as suspension or mummification, start with a tame version that's good for beginners.
Once you and your partner decide you're comfortable and satisfied with the beginner aspects of bondage, you can try things that are more extreme. This also prevents regrets if either of you really doesn't like bondage.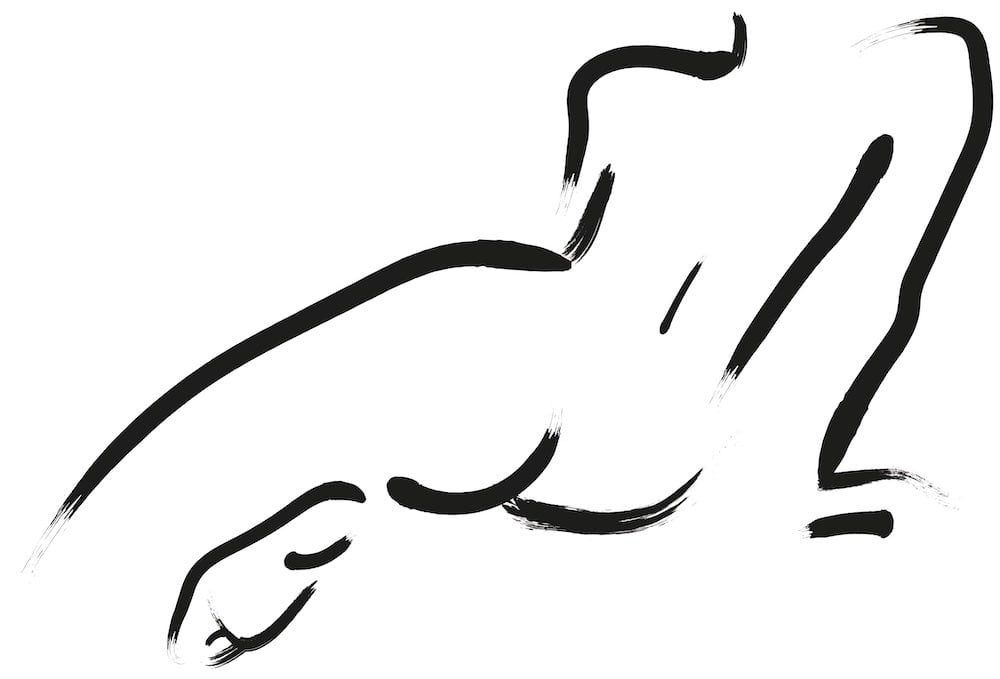 Choosing a role – It's also helpful to let your partner know whether you're interested in being tied up, doing the tying, or both. Some people might be okay with tying up their partners but prefer not to be tied up themselves.
When bondage triggers past trauma – Bondage can trigger claustrophobia and trauma related to abuse or other crimes, so it might be one of their BDSM limits that your partner needs to respect.
Talk – Invite your partner to ask questions and answer them if you can. You might find yourselves browsing the Internet for answers–or inspiration! You might be able to explain how you can try out bondage in less intimidating ways, including those that don't even involve physical restraint!
On the other hand, your partner might need time to soak things up, so the initial conversation might be short. Let them know you're open to talking more in the future, even if they didn't respond particularly well.
Use a BDSM checklist – A great way to get some bondage ideas and inspiration is to use a BDSM checklist and fill it out together. Using a BDSM checklist is also a great way to both learn about each other's bondage interests.
You can also give your partner a chance to mention any of their sexual fantasies, too. This makes the conversation fairer for both of you.
Remember to thank them for listening and opening up, if they did so.
Get more tips for talking about sex.
Bondage Safety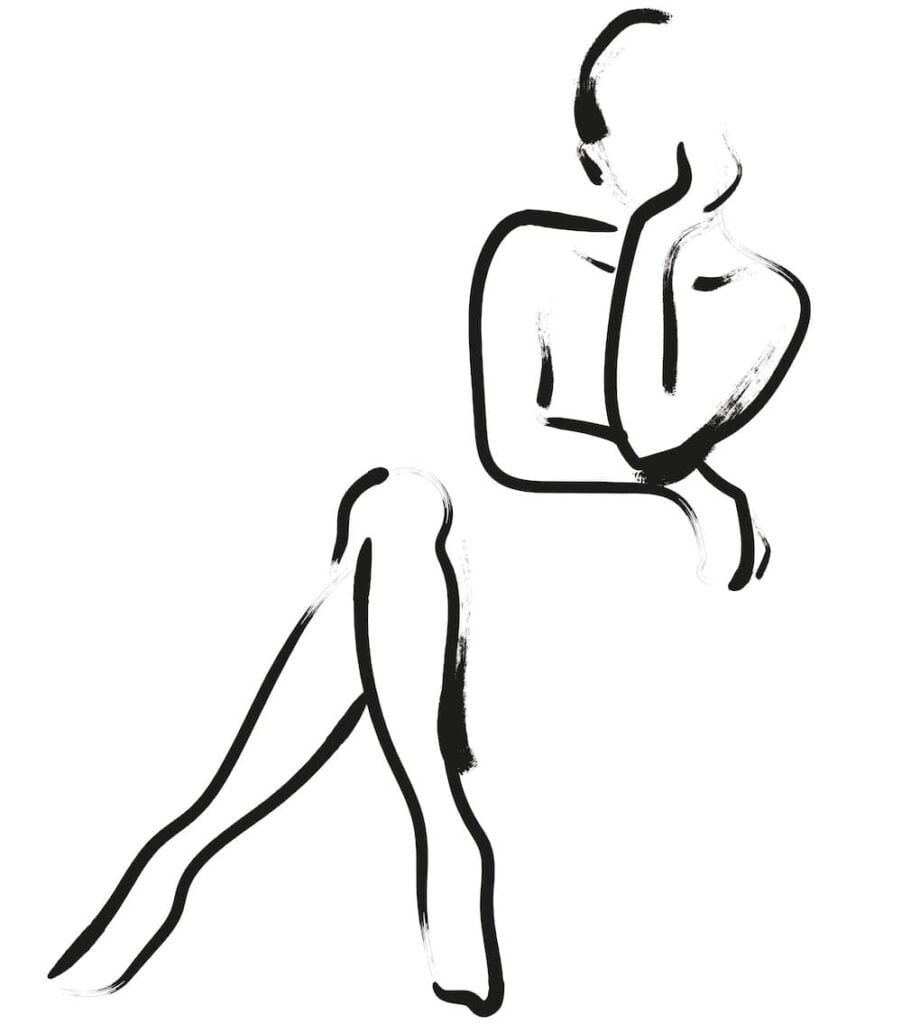 No intro to bondage is complete without safety information. Safety is non-negotiable when it comes to bondage, whether you like a little bedroom bondage from time or time or do more extreme stuff like suspension or mummification.
The Risks of Bondage
Sometimes beginners rush to try bondage without being fully aware of the risks. And…
Sometimes these risks are deadly!
Bondage commonly causes bruises and abrasions. While some people like the discomfort created by abrasions and enjoy the marks left on their bodies, this isn't universal. Discuss this with your partner beforehand.
Bondage can lead to more serious negative consequences, especially if you don't pay attention to safety:
Fainting
Falling from a suspended position
Pressure on organs
Irritation of injuries/illnesses
Reduced circulation
Nerve damage
You can avoid some of these pitfalls by following safety protocols closely. This means choosing the right materials, making sure your ties are secure enough not to slip but not so tight as to cause discomfort or pain, avoiding pressure over sensitive body parts, monitoring the bound person, and using safe words.
Materials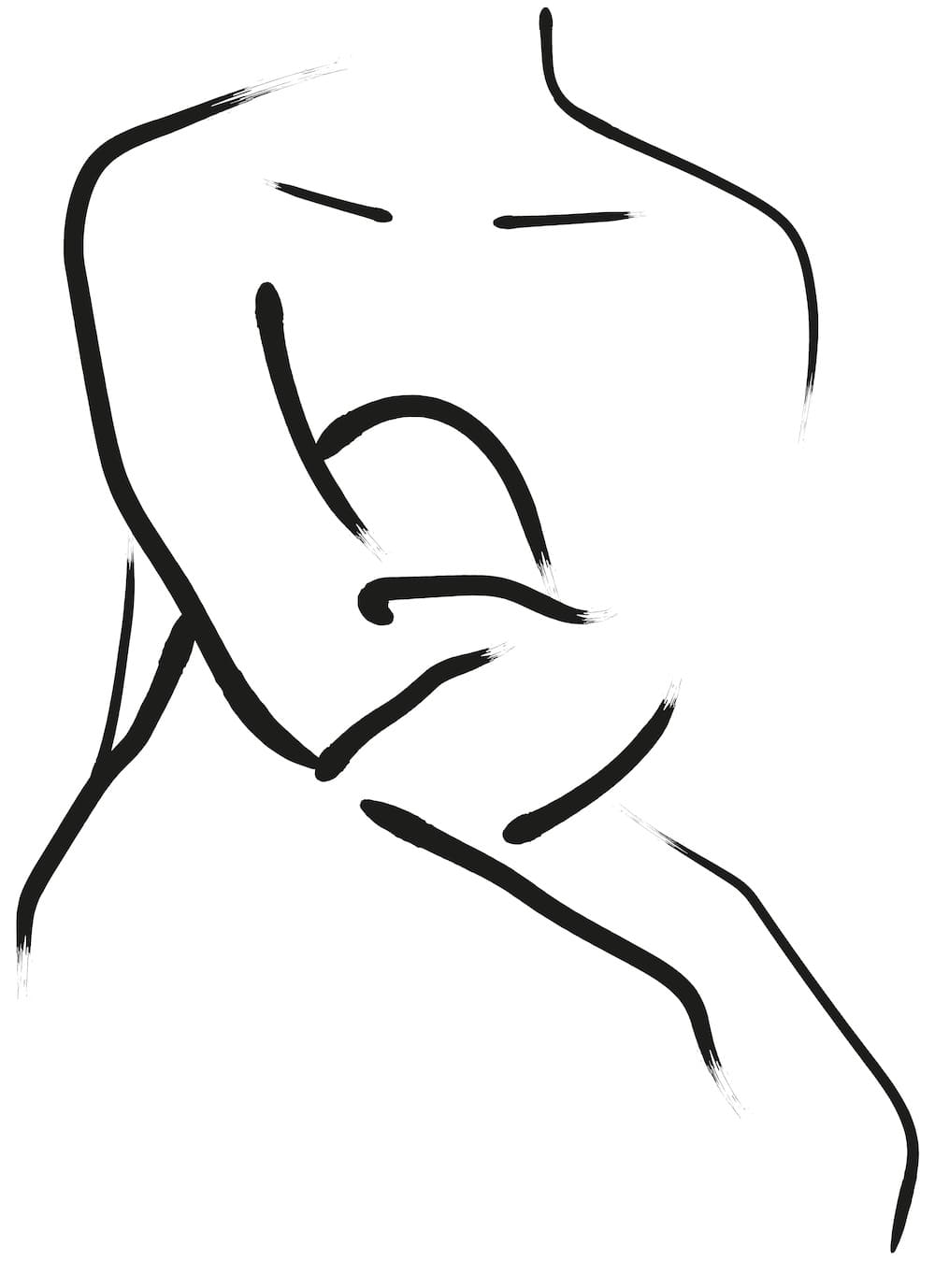 Some people get started with bondage by reaching for something around the house when the urge to tie up a partner or be tied emerges. This can mean things like pantyhose, scarves, neckties, or belts. However, these things aren't as safe as you'd think for several reasons:
Slippery materials can contract if you resist, making it impossible to untie as it cuts off circulation.
Small scarves don't provide you enough length and/or width to distribute the pressure of the bondage across the body evenly.
You may be able to switch to rolled-up t-shirts or towels or long socks, which don't carry as much risk if you just want to tie someone's wrists or ankles quickly. However, finding something of the right length might be tricky.
Some people incorporate belts, which don't restrict but may not be as easy to work with. Much of the rope you have at home may also be suitable for bondage. Avoid any rope less than 6mm wide.
Of course, you can participate in bondage without ever having to tie a knot. There are plenty of cuffs, often made from leather or neoprene, to consider. These wider cuffs distribute pressure and secure with Velcro or buckles, and some even let you use a padlock if you'd like! These often clip to other restraints or furniture.
Some people feel more comfortable purchasing cuffs because they're easier and often safer for tying someone up for sex than rope. But if you do want to try rope bondage, don't skip the next section about knot safety!
Knot Safety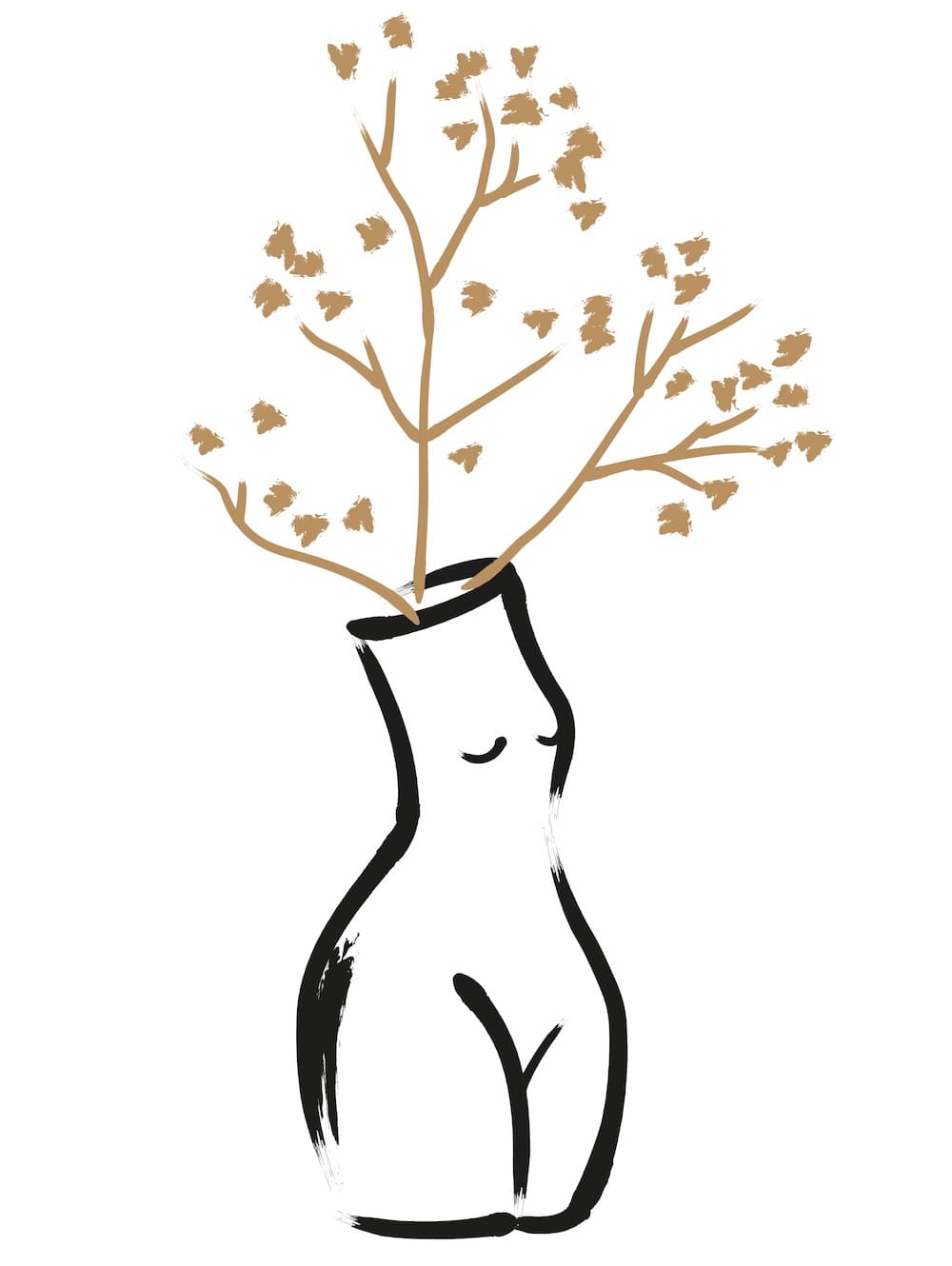 Avoid the basic overhand know – If you're tying someone with rope, it's important that your knots don't apply pressure to your partner's body or tighten, which will happen if you use the basic overhand knot to tie two ends of the rope together. The overhand knot is the first knot you use when tying your shoes–you cross the ends and tuck one under the other.
The overhand knot can be used elsewhere, just not on the body.
Try a single-column tie – A single-column tie can be used on the wrists, ankles, legs, or furniture (all of these are considered columns). Because it's so versatile, you should consider it an essential aspect of beginner bondage.
Supervision
Many people don't allow unsupervised bondage, meaning they never leave a bound partner alone. Although it might seem safe enough, emergencies can happen in the time it takes to walk to the other room.
However, some people do engage in unsupervised bondage in some situations because they have accepted the responsibility of the increased risk.
Related: 8 BDSM Rules for Fun and Safety
Warning Signs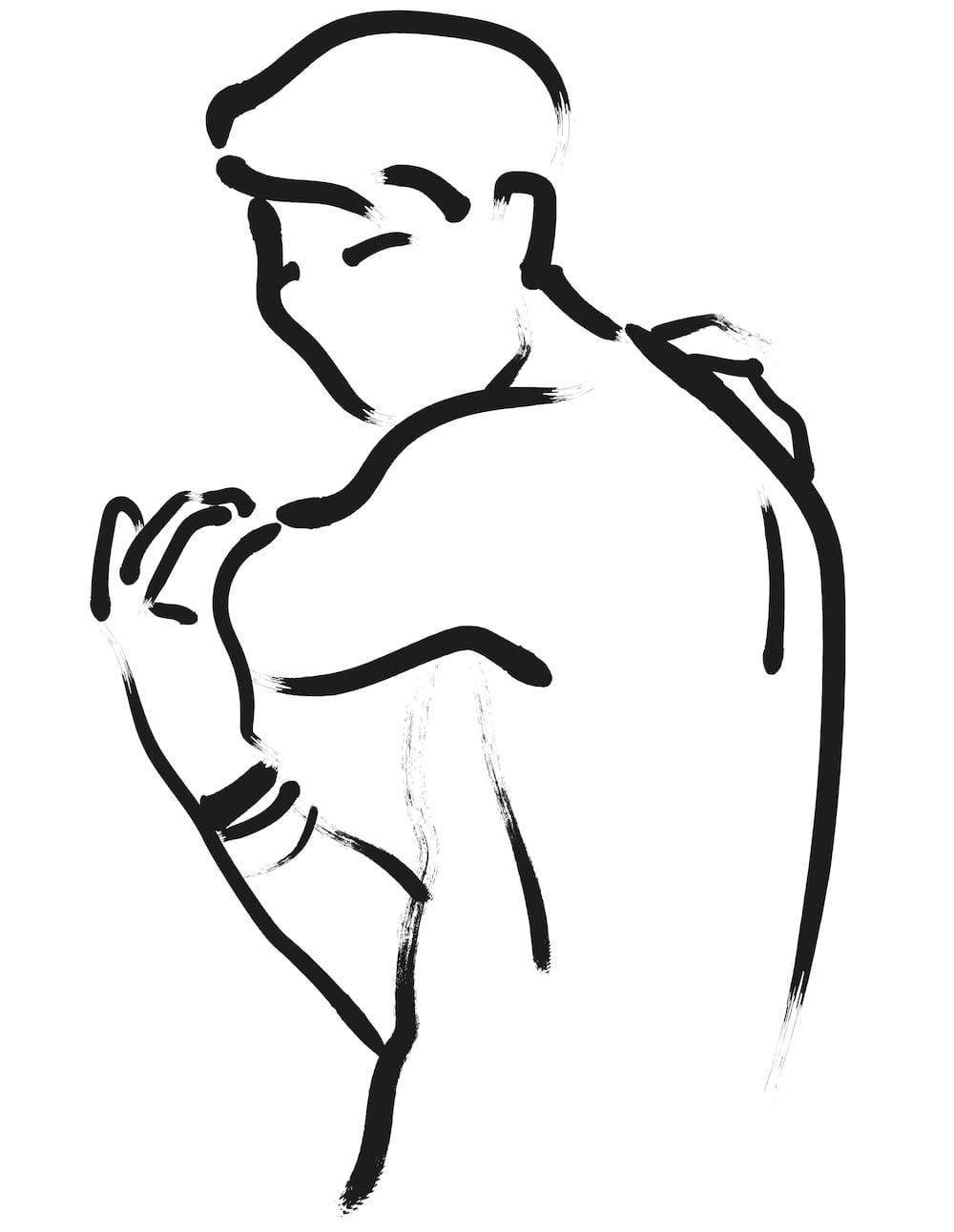 One of the most important bondage basics is knowing the warning signs of issues, including tingling or numbness. If you experience this, it means you're at risk for nerve damage, which can last from several hours to weeks. Other signs of nerve damage can include burning, itching, and feeling cold.
Be careful if you feel weak or faint, and beware of signs that any conditions you have are being triggered.
If you feel any of these things, use your safe word/stop mechanism to alert your partner that you need to stop.
Safe Words
Safe words are signals to stop or pause bondage. Because someone may be gagged, it's important to have an agreed upon, non-verbal stop mechanism also.
Go in-depth: Safe words and stop mechanisms.
With minor issues, such as an itchy nose, you might be able to resume. However, you often need to loosen or undo ties entirely if there is discomfort.
To prevent nerve damage, switch activities if you notice signs such as tingling or numbness.
Getting Out of Bondage Quickly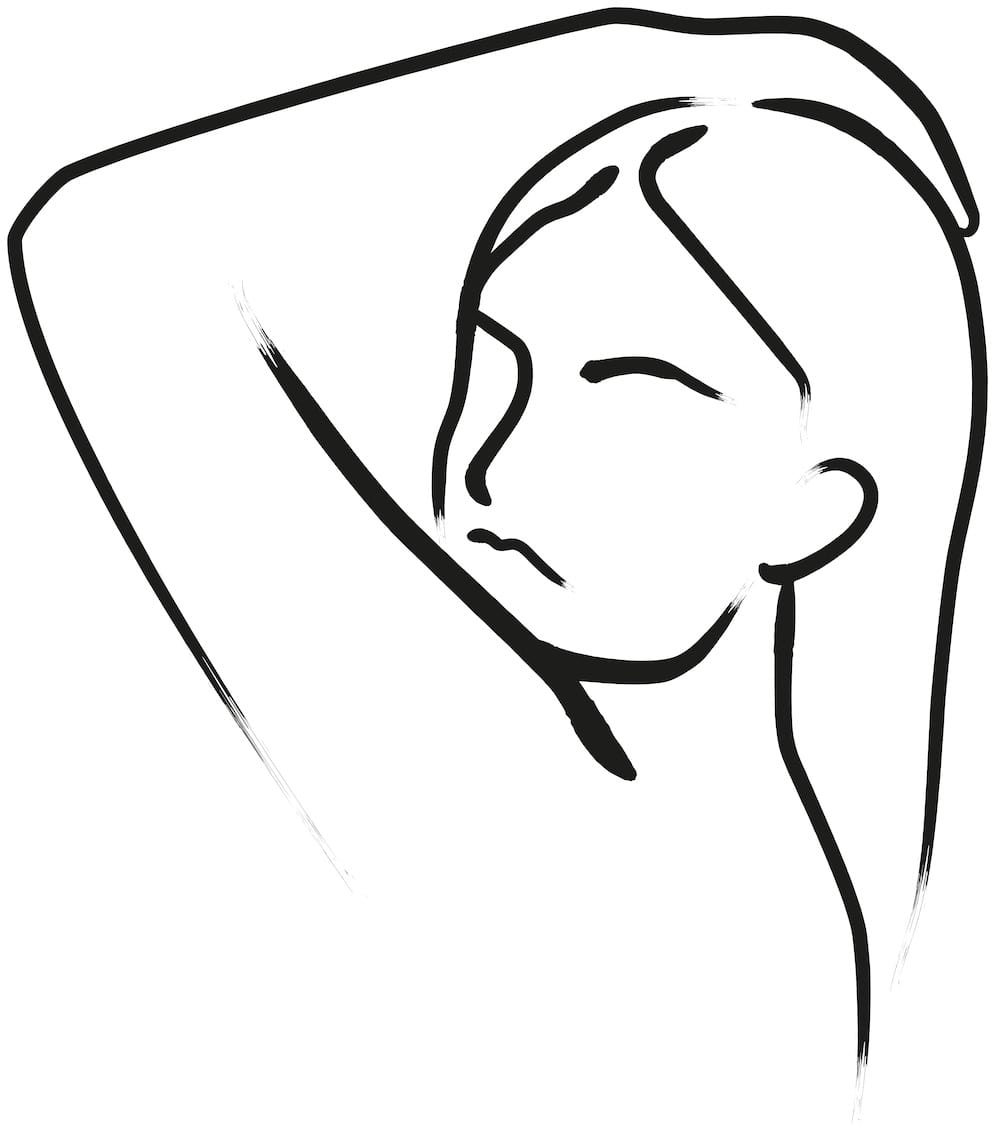 Spare keys and scissors/shears – Bondage can also be risky in times of emergency, and being a beginner can sometimes make it even riskier. It's not always easy to get out of bondage if someone has a heart attack or stroke, or if a fire breaks out. That's why you should always have spare keys and something to cut whatever you're tied with.
This might be a pair of safety shears/paramedic scissors/trauma scissors, which will cut through fabric, bondage tape, and most rope more safely than a regular pair of scissors. Many can even cut through metal. However, a pair of bolt cutters might be necessary if you're dealing with metal or chains.
Safety comes first – Although it's understandable that you wouldn't want to ruin your sexy and possibly expensive bondage gear, don't be afraid to cut if it saves precious time compared to unlocking and unfastening bondage gear. It's better to ruin gear than for someone to die.
Some people also recommend keeping a phone close to the bound person just in case something happens to their partner.
Safety Protocols
You can choose to follow one or more safety protocols that are used in BDSM and kink, including SSC, RACK, CCCC, and PRICK. At the end of the day, each of these protocols exists to maximize safety and pleasure and minimize risk. So while you don't necessarily have to follow a specific protocol, reading about them can teach you more about kink safety and help you make more informed decisions when trying bondage or anything else kinky.
Discuss safety with your partner – Of course, you should talk to your partner about these protocols because they may feel differently about risk and responsibility than you.
Trust – Because of all these risks, trust is essential to a positive experience with bondage. You need to trust your partner to follow safety protocols, including heeding safe words and stopping when necessary. If you can't trust your partner in these situations, you probably shouldn't be doing bondage with them.
Getting Started with Bondage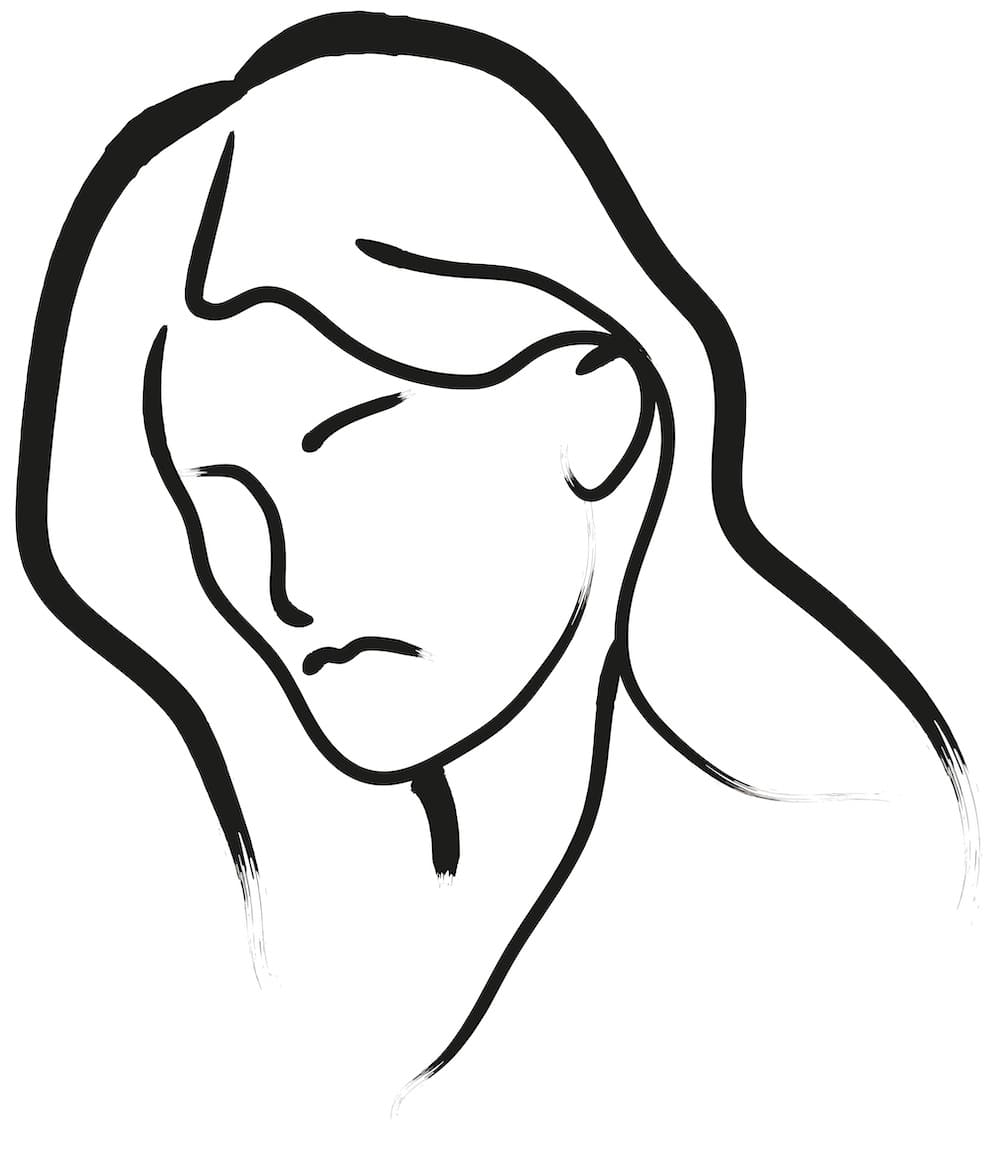 You don't need to jump into bondage with both feet. If you just want to dip your toe in the water, you can experiment with mental/verbal bondage, which will go into more depth below.
Velcro – Another option is Velcro cuffs, which can usually be undone if someone struggles enough.
Weak thread? – If it's your first time trying bondage, tying someone with a weak, easily-breakable thread can be unintimidating because they can easily break out of it. It's not easy to work with, but you'll hopefully be able to move into more substantial bondage as you get comfortable with it.
Start slowly – Finally, jumping into multiple types of bondage at once might be too intense. Try cuffs, blindfolds, and gags each by themselves if you're a beginner. Once you get used to both activities on their own, you can combine them.
15 Bondage Tips & Ideas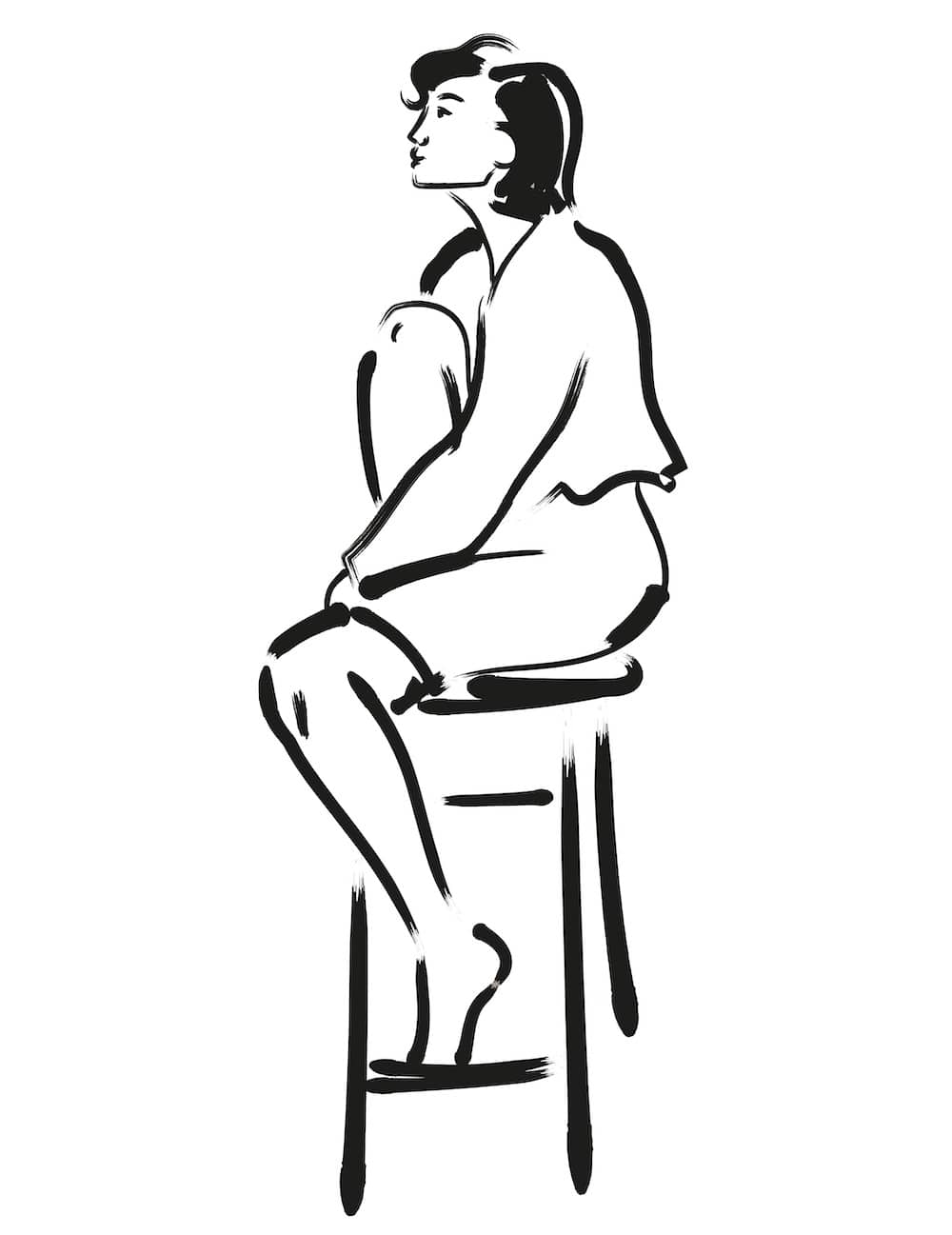 Now that you understand how to tie your partner up safely, here are a few bondage techniques to inspire you. We've stuck to ideas that would work well as bondage for beginners, although many can be adapted for more complex ties.
1. Hands Tied Behind Back
Tying your partner's hands behind their back is a classic bondage move. It leaves their chest, stomach, and genitals free for whatever teasing or torturing you've got in mind, including tickle torture.
It's super hot when your partner's hands are bound, and they give you a blow job or deep throat you or eat your pussy out. Binding their hands behind their back also works well for interrogation roleplay.
Related: 35 BDSM roleplay ideas.
2. Blindfolded
Not everyone realizes that blindfolds are a form of bondage, but they are! Blindfolds are also a good option if you're a beginner.
A good blindfold blocks all sight, heightening other senses. Just look for one that's contoured and large, not the flimsy type that comes for free with BDSM kits.
Even if you don't add any other form of bondage, it can spice up your sex life. If you're bound, you're slightly on edge as you wait to discover what your partner is going to do with you.
3. Held in Place
If you're not ready for tying your partner up, you can try holding their body in place. In fact, you might have experimented with this bondage technique if you've ever pinned someone down.
4. Gagged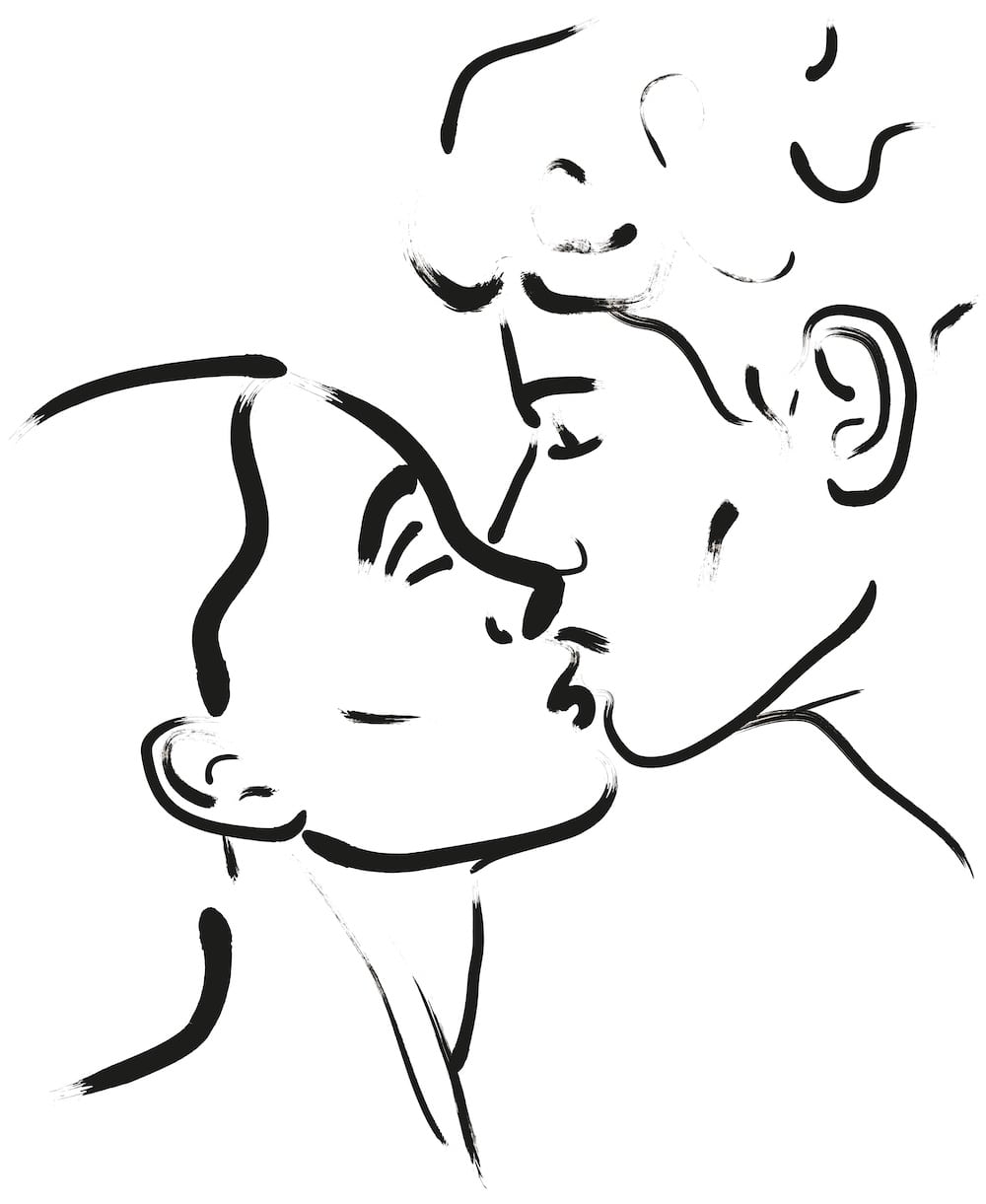 Like blindfolds, gags are a specific type of bondage: mouth bondage. You've got a few options to choose from, but bit and ball gags are probably the best when it comes to beginner bondage. They even make breathable gags that some people prefer.
You can also use a soft cloth to fill someone's mouth. Just make sure they can still breathe comfortably.
5. Spread Eagle
In this classic position, your arms and legs are spread so that your body looks like an X. Usually, your wrists are tied to the head of the bed, and your ankles are tied to the foot. However, you can also use spreader bars, under-the-bed restraints, or a St. Andrew's Cross (although you might not be ready to invest in furniture if you're a beginner).
Spread Eagle is perfect for impact play, such as spanking your partner or flogging if your partner is lying face down or facing away from you. You can basically do anything to your partner when they're tied up like this. Spread legs also make oral, vaginal, or anal sex easy-peasy.
6. Verbal Bondage
Verbal bondage is a great beginner bondage idea. It's when you're instructed to remain in place or make a pose with your body. Fighting the urge to resist during verbal bondage, as you're teased or tortured can be a lot of fun…along with the BDSM punishments you receive for breaking the rules.
7. Wrists to Thighs or Waist
Securing wrists to the thighs or waist is pretty straightforward. In rope bondage, they're all considered columns. You can also buy restraints that are specifically for binding wrists to thighs. Try adding a spreader bar for extra fun.
And if you have a hogtie on hand, replace the ankle cuffs with thigh cuffs. Then, you can use it to connect your partner's wrists to their thighs in either their front or back.
8. Over a Chair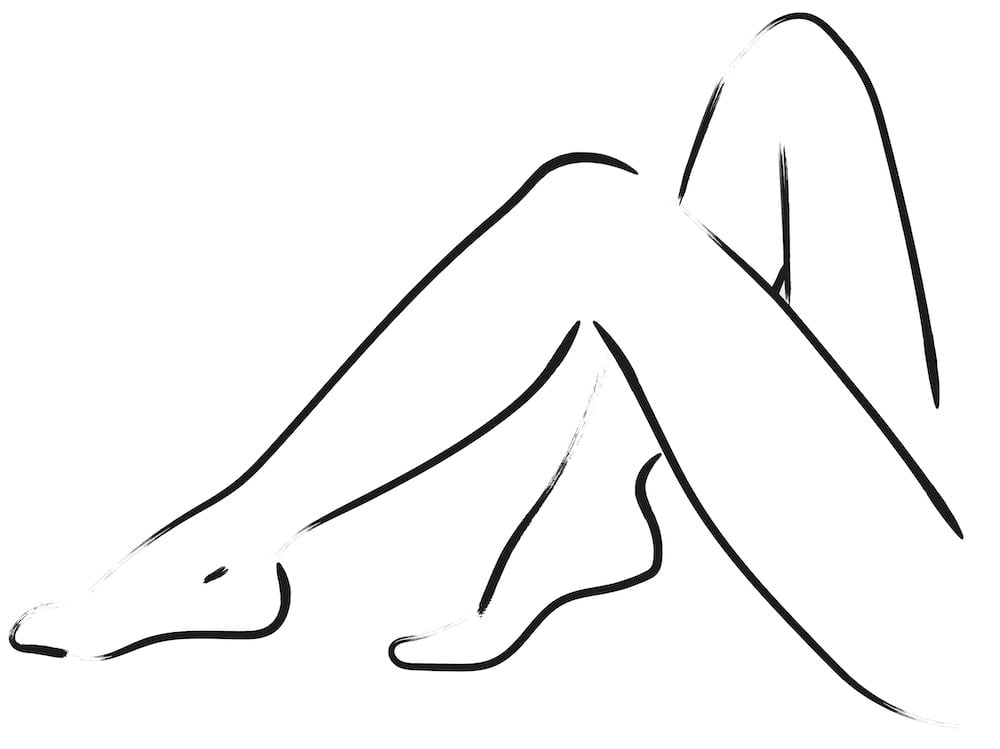 If you've got a sturdy chair with four standard legs, you can have your partner lean over it and tie one limb to each leg of the chair. A beginner who only knows single-column ties shouldn't have too much trouble with this.
The right chair height makes a huge difference. You also want a chair with cushioning. But when everything lines up, you've got a DIY spanking bench!
Related: Erotic Spanking 101.
9. Kneeling in Front of a Chair
Imagine your partner kneeling over a low chair or sofa while their ankles are secured to a spreader bar. You can fondle their genitals, lick their ass, or give them a wild spanking.
This position isn't super difficult, and you can place a pillow under their knees for added comfort–a great bondage tip for many positions.
10. Wrists to Ankles
Some people liken this position to a bondage version of Doggy Style or the Triceratops position because you can so easily penetrate your partner's ass when their wrists are bound to their ankles.
To get your partner into this position, have them pull their knees up toward their chest and place their arms outside their legs. Then, tie their wrists to their ankles (or legs). Then, it's up to you whether you penetrate them, eat them out or spank them, or find another way to tease them into a frenzy.
Not all bodies can comfortably get into this position. Placing a pillow under your partner's upper body can maximize comfort.
11. Hogtie
When someone is on their stomach with arms and legs pulled up so that their ankles and wrists are tied together, they're hogtied. You can hogtie someone with rope or with X-shaped hogtie cuffs.
Although it might not seem like you can do much with someone who is hogtied, think again! You've got access to their arms, head and mouth, and the bottoms of their feet (perfect if you have a foot fetish). Flogging and giving head are two great uses of the hogtie, and you can pull their hair. Plus, it often makes for hot photos.
Be careful, however. This position can aggravate joint injuries, and not everyone is flexible enough to be hogtied. You might want to consider other bondage positions if you're not ready to try a hogtie.
12. Yoke
When someone is yoked, they have cuffs on their wrists, and those cuffs are secured near their shoulders and neck. It looks similar to being in the stocks. You could attach individual cuffs to a collar or buy a yoke, which includes spots for the wrists and neck.
With your partner's arms bent upward, you can finger them or even anally finger them. We also think that people look especially sexy while kneeling when wearing a yoke. Just beware that this position can get tiring quickly.
13. Hands Bound, Legs Up
Start by securing your partner's wrists together. Then, cuff their ankles together and bind them at the knees. With your partner on their back, attach a tether between the ankle cuffs and an attachment point higher in the air to lift their legs.
With your partner's legs up, you're free to penetrate them deeply or even spank them. You can also pull your partner's wrists above their head, either with your hand or secured with another tether, which gives you access to their chest and/or breasts.
14. Chastity Devices
Think chastity belts are a thing of the past? Think again! Modern chastity devices include cock cages, which prevent erections and orgasm (part of orgasm denial), and chastity belts for women that make it impossible to stimulate the clitoris and vagina.
These devices are perfect for the deviant who wants to tease their partner without letting them have sexual gratification. Sometimes chastity belts also include options for vaginal and anal penetration that the wearer can't stop as long as they're locked in place, so you can drive your partner wild in another way.
Plus, chastity devices don't require you to be acrobatic or irritate many conditions or injuries, so it's fairly safe to recommend them for beginner bondage sessions.
15. Strappado
Strappado was once used to torture prisoners. Now, it's become part of kinky play. This pose forces the arms straight behind the back, binds the wrists together, and lifts the hands toward the sky. It's often combined with a spreader bar, and you could lift your partner's arms enough so that they have to stand on tiptoe.
Bondage Aftercare
Aftercare helps you return to a normal state after your kinky activities, which can be draining and intense. It's definitely one of those bondage basics you can't do without.
Learn: Aftercare for BDSM participants.
Aside from general aftercare, you may need to treat injuries specific to bondage. Most of these injuries are mild and similar to injuries you might experience during daily life.
Rope burn – cool water can help the pain and swelling.
Broken skin (abrasions) – Clean before applying antibiotics and a bandage that isn't too tight.
Bruises – Rest, apply ice for up to 15 minutes at a time for the first two days, use light compressions, and elevate the injured body part. Avoid aspirin.
Muscle, tendon, and joint injuries – Rest, ice, compress and elevate less severe injuries. Seek medical care for persistent and repeated injuries.
Minor falls – Do a head and neck check, look for injuries, and move into a sitting position. When comfortable, they can stand and look for other injuries.
Compressed nerves – stop the activity immediately, drink water, elevate, and take an anti-inflammatory. Don't massage or stretch. You can rest the area but move it gently by the first day.
Preventing fainting – Bondage can also cause fainting, which may be caused by low blood sugar, dehydration, sudden movement, shallow breathing, heat, or staying in the same position for too long. If your partner is feeling faint (lightheaded, tingling, sudden change in temperature, tight chest, shortness of breath), remove the ties and help them get into a seated position, holding them under their armpits if necessary.
Move someone who has fainted without falling into the recovery position, remove restraints, check responsiveness, and stay with them for at least 15 minutes. Time and treating the underlying cause will return most people to normal. Twitching is normal after fainting.
Call 911 immediately if they're not breathing or do not regain consciousness within 60 seconds. Call 911 if anyone has fainted and fallen. Do not move them unless remaining in position will cause more harm.
Call 911 for serious falls.
Above All, Have Fun!
Bondage should be fun, so if you're not enjoying yourself, there's no need to continue the activity. You can try switching positions, restraints, or even roles with your partner.
And if all you like is light bondage, that's okay too! You don't need to be the kinkiest person on the planet.
By now, you should have a pretty clear idea of how to do bondage and how important safety is. We've given you some tips for bringing up bondage as a beginner with your partner and left you with some inspiration to give it a try on your own.