While the media might make it seem like it's always the wife who takes a spanking, there are plenty of wives who enjoy spanking their husbands!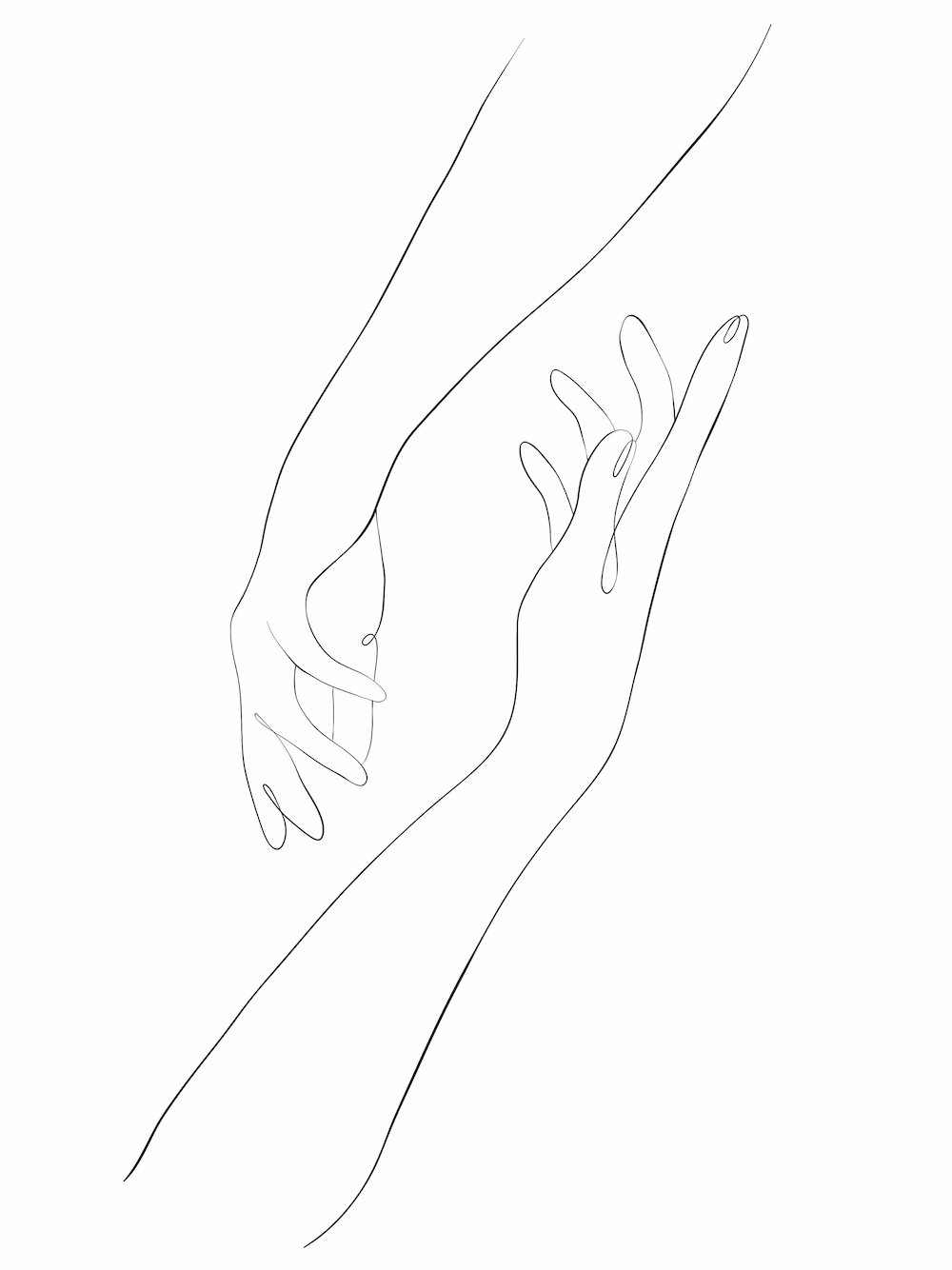 Some of our male readers have even asked how to get their wives to spank them. If you're ready to join the legion of wives who spank, read on to learn everything you need to know about how to spank your husband.
Why Spank Your Man?
There are several reasons why you might want to spank your husband including:
Training submissives
Reinforcing submission
Discipline/punishment
Satisfying a masochistic or sadistic urge
Relieving tension within a relationship
Trying to add a bit of kink or spice up your relationship
As you can see, many of these reasons pertain to BDSM or power-exchange relationships. Many people do consider spanking to be kinky. But it's not always the best way to discipline your husband as you'll learn in a bit.
Related: 23 Kinky Sex Ideas To Try Tonight
Still, spanking is a pretty tame and common kink, all things considered. And it doesn't have to be part of a BDSM dynamic if you don't want it to be. Some people like spanking just because they like the intensity it brings or they incorporate it as part of rough sex.
In the end, it doesn't matter why you spank someone as long as they're a willing participant. This brings us to our next point.
How To Introduce Spanking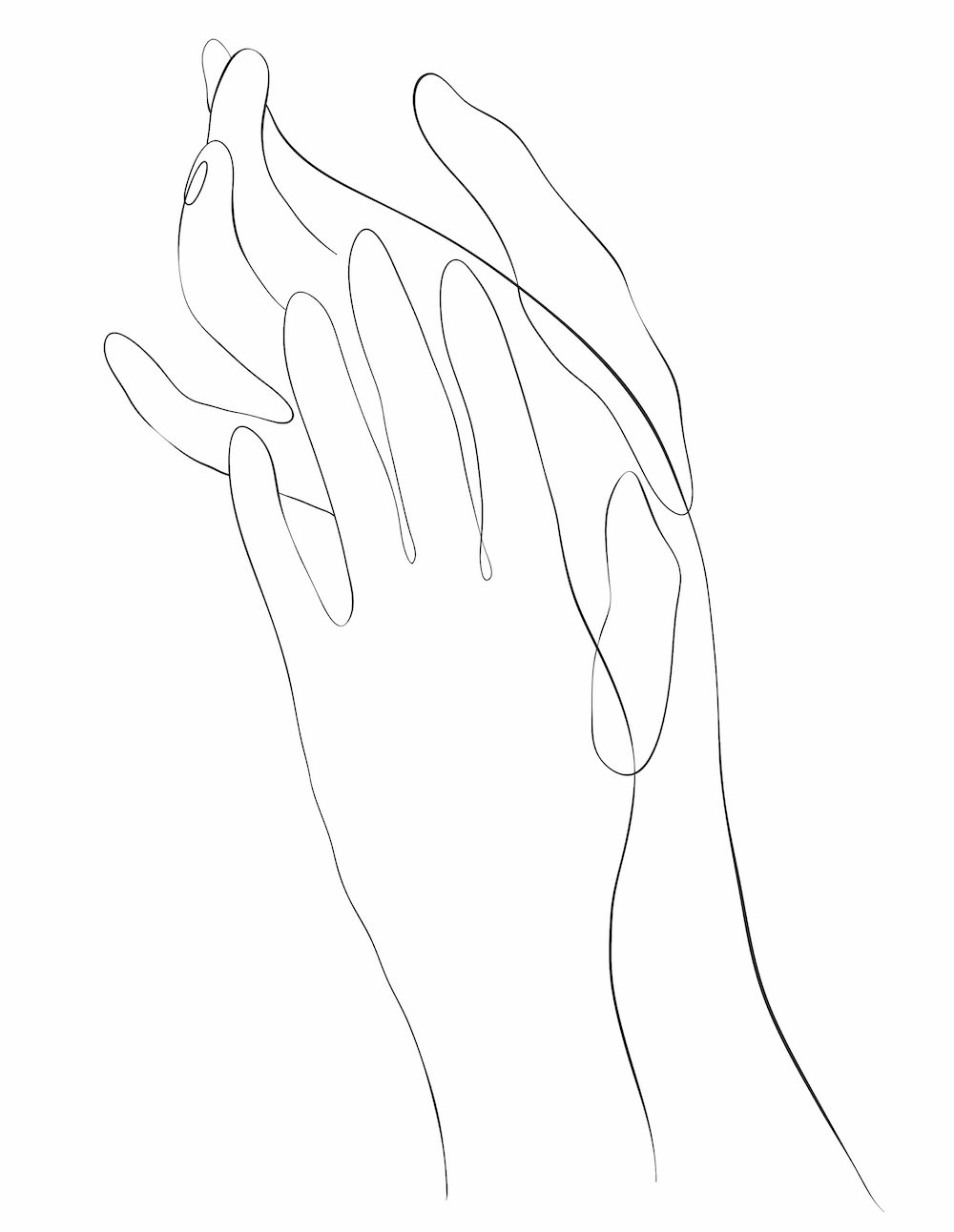 If you're lucky, you might be able to skip this section because either your partner suggested that you spank him or the two of you have already discussed the issue and agree it's something you want to try together. But just because you haven't talked about it yet or aren't sure how your spouse feels about it doesn't mean you can't have a conversation that leads to an amazing time!
There are several ways you can bring up new things to try in bed. Because spanking is pretty "safe," some people don't talk about it beforehand at all. They simply give their partner's backside a swat during sex or an erotic massage to see how it goes. However, it's always appropriate to have a dedicated conversation. Your hubby might have trauma surrounding their body or have a physical condition that makes pain especially unbearable.
Talk about sexual fantasies – One way to see if your husband will let you spank him is to start a conversation about sexual fantasies and desires in general. Instead of only one of you getting what you want, you can explore ways that you can have a more satisfying sex life together.
Keep it light – Pick a time and place when you're in neutral-to-positive moods with enough time to discuss the subject. Although sex can be heavy, this doesn't have to be a serious conversation. Instead, it can be light, fun, and even sexy! If you want, you can turn it into a game. Whether store-purchased or DIY, sex dice and Truth or Dare can be your road to spanking. A little alcohol also goes a long way to both of you opening up about your sexual fantasies.
Getting past his "ego" preconcieved ideas – Some guys are brought up to think that they must always be in charge, they must stay in control and that being submissive in any way is "weak". Getting past this societal programming can prove tricky and varies from man to man. One way to get past it is to take things slowly, gradually building up to what you ultimately want while praising him as you do it.
Playfully spanking him when he's been a "bold boy" while also complimenting his butt is a good first step. Then the next time he is particularly cheeky or flirty, tell him that he's going to get a good spanking for it. Going further, you could then spank him during sex and judge his reaction to it.
Ultimately, this slow approach can be a bit frustrating though as you may get stuck at a particular step and never get past it without his defenses coming up.
Spanking might be something that you want to try because you desire being dominant in the bedroom, so you might need to have a broader conversation. On the other hand, you might already be in a kinky relationship and plan to use spanking as a form of domestic discipline. If so, you may need to have a conversation to decide on the correct punishment for each offense.
How to Spank your Man Safely
Once you've established that spanking is something you want to try, set some ground rules to ensure you stay safe and on the same page. Those ground rules will differ for everyone but consider the following:
When it's okay to spank
What you'll use to spank (your hands or a belt or flogger, etc)
How your partner can end the spanking if he's not into it
If it's okay to leave marks.
Traffic light system – You can easily accomplish the last by using a safe word. The traffic light system works well because we're all familiar with it. Green means go, yellow means slow and gives you a chance to check in, and red means stop. You can even practice having your husband use a safe word.
Learn more about safe words in this post about BDSM rules & safety.
Establishing Spanking Rituals
Some people also like to use rituals, which work especially well if you're into BDSM. They can help you get into the mindset of your role. If you're interested, the following are some common rituals your hubby or partner can do.
Preparing the room (sounds, smells, sights, etc.)
Wearing certain clothing or accessories, such as a collar, or stripping naked
Waiting for you in a specific position
Positioning themselves over your lap, typically known as over-the-knee or OTK
Using honorifics such as "Ma'am" or "Mistress"
Really, you can incorporate any ritual that works for you, but you're not required to use rituals. Feel free to skip them if they're not your thing.
The Physical Act of Spanking
You might think you're ready to spank your husband if you've read this far, but slow down! Doing things incorrectly can cause physical damage or leave you both feeling a lot of regret. It's pretty easy to avoid, however, with some common sense.
Find Your Spanking Position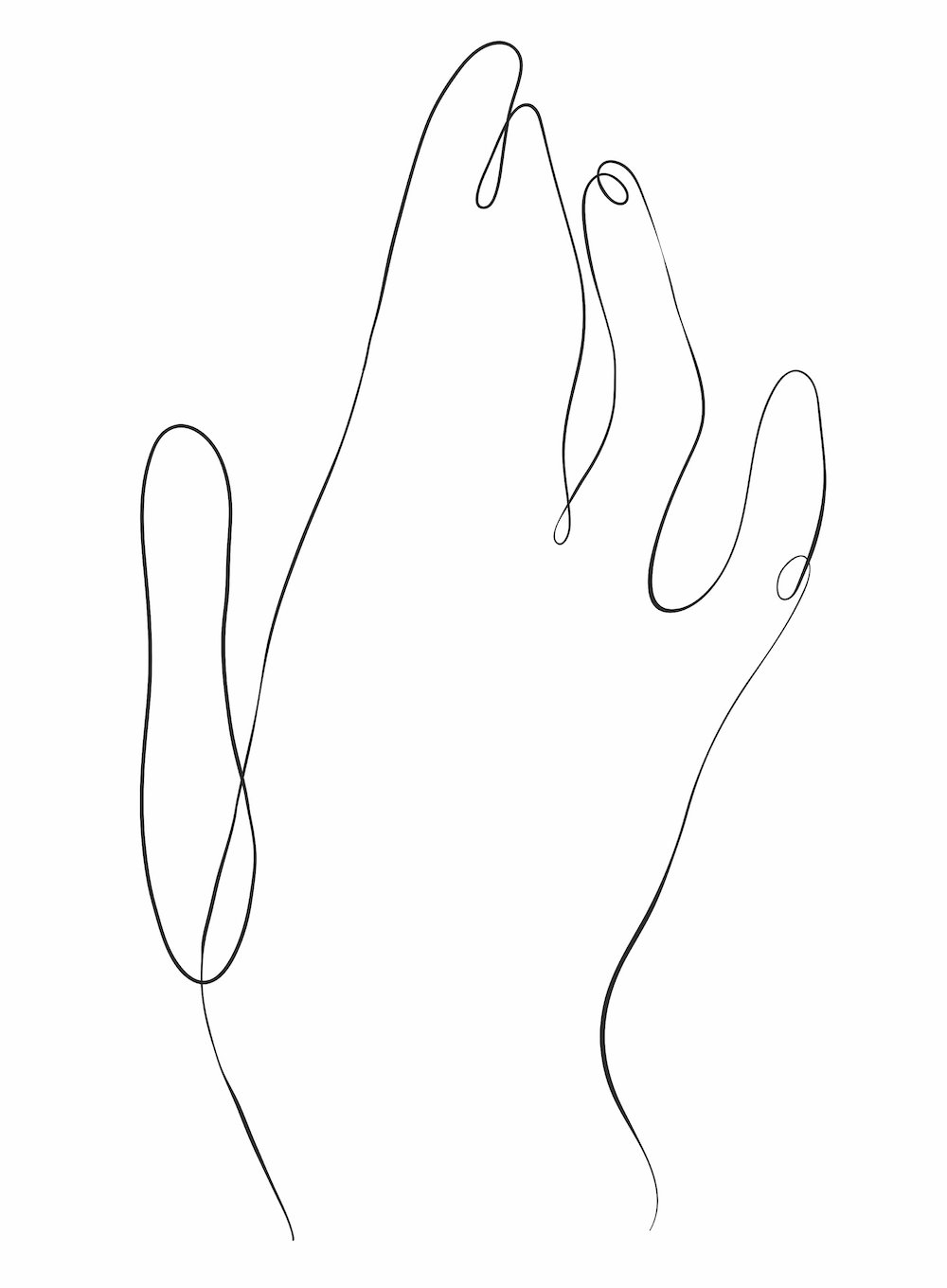 The classic over-the-knees position works well for spanking, but you're not limited to it. Your husband can bend over the bed or another piece of furniture or get on all fours. He can even lie on his stomach or stand. If he struggles to remain in the same position, resting on memory foam pillows can make it more comfortable for him. After all, you only want controlled pain, not accidental discomfort.
Many of these positions work well with bondage too. You can tie him spread eagle to your bed with under-the-mattress restraints, have him lean over a sex swing, or use doorway cuffs. For those kinksters who are really into the lifestyle, the St. Andrew's Cross is a type of furniture that keeps your spouse trussed up while standing spread eagle. Of course, you don't need any furniture to make spanking work.
Discover: What is bondage.
No matter what position your man takes, it's important that he can be relaxed. If his body is tense, spanking will hurt more than it should.
Always Warm Up
Now, you're finally ready to spank. There are a few things you should know to get into the swing of things.
Practiced kinksters will tell you to spank in layers, especially when you're brand-new to spanking. The first few swats will be milder, and spanking over his clothes before removing them and spanking his bare bottom lets you build up intensity without overwhelming your partner.
Start softly & slowly – Your first spankings should be a gentle warmup. You're just getting started. Start softer than softer and increase slower than slow. There's always room to go harder, but you can't take back a spanking that's too much.
When spanking, you'll generally make contact with your husband's skin with the palm of your hand. Although, you may sometimes switch things up.
Which part of his butt? – Aim for the fullest part of his butt, which can handle more stimulation. Approximately 80% of your swats should land on the roundest part of the buttcheeks, being careful not to hit the tailbone. You absolutely don't want to hit above the butt or near the kidneys. However, you can add a few swats to the crease between his butt and thighs and the backs of his thighs.
Hit this, not that – You can occasionally swat his upper arms, or chest, but you want to avoid any areas with little padding where your hand can hit bone. Unless he explicitly asks, avoid his genitals.
After a few hits, switch to his other cheek. You'll soon find your rhythm, literally. Your man should be warmed up and can lose a layer of clothes (if he has any left) and proceed to more intense spanking.
Pro Spanking Tips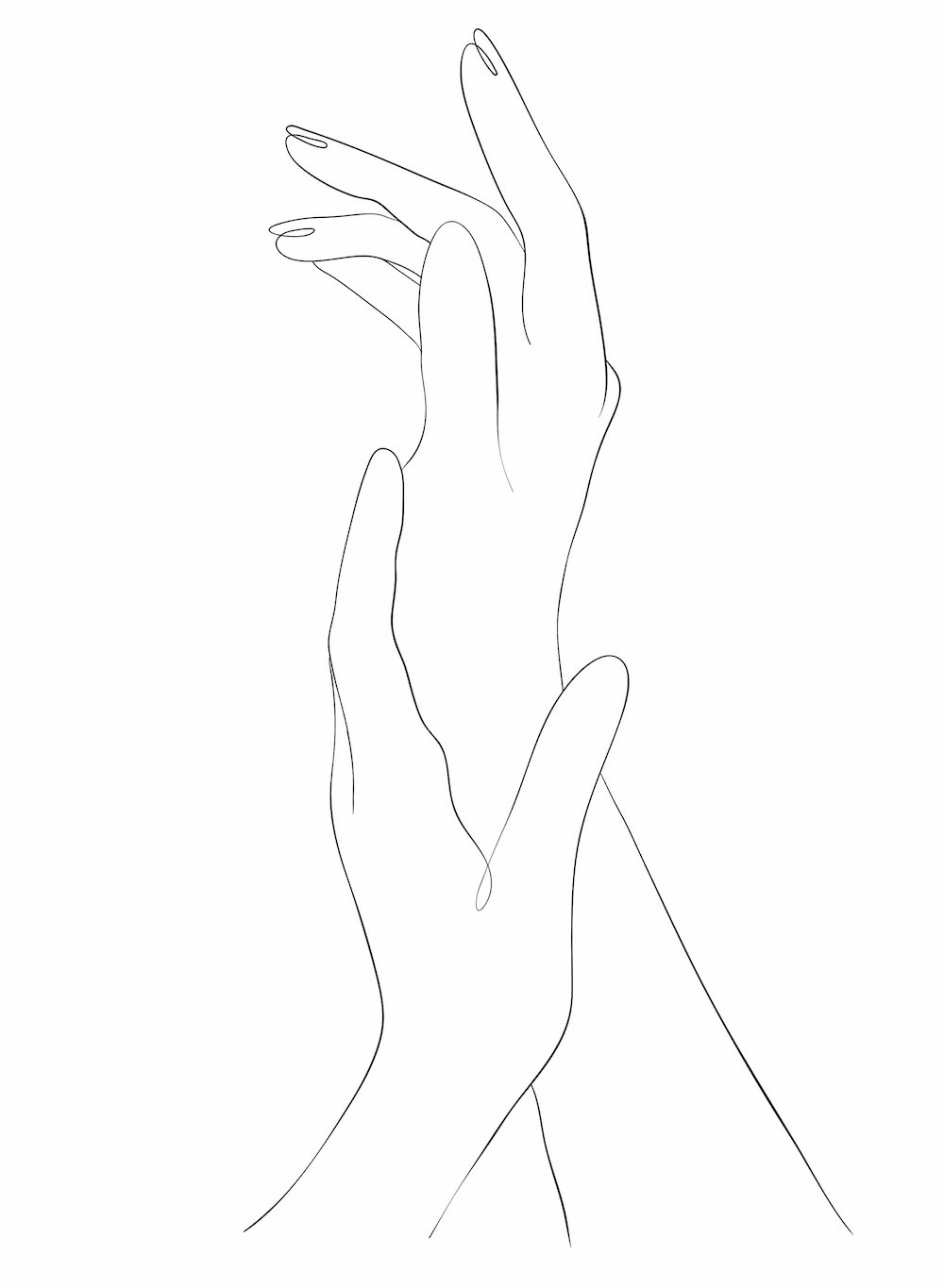 Now that you're all warmed up, you can increase the intensity. Using your hand makes it easy to tell exactly how much force you're using. Plus, it's incredibly intimate.
You might still want your husband's feedback, especially when finding your footing. Try a "How does this feel?" or "Do you like this?" You can also have him rank how intense each spanking feels on a scale of 1-10. You should also pay attention to your husband's body language.
Spanking doesn't need to be monotonous. There are plenty of ways to keep it interesting, and you might already have some ideas. You can add them to these ones:
Alternate between spanking, rubbing, and squeezing. Not only does this give your husband's cheek a break, but your hand can rest, too.
Experiment with your hand flat and cupped. A flat hand makes a slapping sound, while a cupped hand sounds a bit more impressive.
Have your spouse count each spank.
Instruct your man to thank you after every swat.
Make your husband ask for more spankings. Command him to say, "Please spank me again mistress."
Talk dirty with your husband while spanking him. Try complimenting him while he's taking the spanking, the shape of his butts, or his body in general.
Alternate between gentle and harder spanks.
Wear a glove or sock (silky, rubber, scratch, etc) or wrap your hand in fabric when spanking your husband.
Hold a string of beads or another textured item in your hand.
Use the back of your hand to spank your husband.
Stroke your husband's penis or have him stroke himself while you spank him.
Even More Impact Play
This section could also be called, "I spank my husband, now what?"
By now, you've got plenty of tools in your spanking arsenal, but there are still a few more things you can try, including impact play toys. Remember that when using a toy, you don't get the same feedback as you do with your hand. It's much easier to hit harder than you think.
You'll find several options available.
Paddles are commonly made from wood, leather, and sometimes silicone; they may be coated with fur, leather, or other materials. Paddles with holes are more intense.
Floggers have multiple strands, are usually made of leather, and can be softer.
Tawses have two layers. The first one hits the skin, followed by the second like an aftershock.
Riding crops are thin rods with a leather loop on the end.
Canes are thin rods that cause intense pain.
Whips have just a single tail. Longer whips can break the sound barrier–and your partner's skin. They're definitely not for amateurs.
It's important to learn how to use your tools. For example, only the loop of a riding crop should make contact with your partner's body. You can find plenty of tutorials on Youtube, and a pillow makes a fair target as you're getting used to using a specific implement. You can also practice on your own body, which gives you an idea of the toy's intensity.
Lower the intensity – You can decrease the intensity by wrapping your items in fabric or slipping a sock over them.
Practice makes perfect – Practicing will help you perfect your swing and learn how to close to stand, which is especially important with whips and floggers that can easily wrap around your partner's body and inflict unwanted pain if you don't aim right.
Leaving a mark – You'll notice that different toys leave different marks. Generally, broad toys leave large red areas while narrow ones cause smaller welts. Toys with sharp edges can break the skin. You might be surprised at what's sharp enough to cut your partner, so carefully inspect your toys and start gently when you spank or discipline your husband.
When using the most intense toys, your partner may only be able to handle a few swings. Canes, for example, are incredibly intense. Your partner's endurance may increase over time, but you should absolutely respect your partner's limits. It's not your body getting spanked. Plus, spanking can feel emotionally intense.
DIY Impact Play
One of the exciting things about impact play is finding new things you can use to spank your husband with. There are truly tons of goodies you can find in your own home; although, some people want to purchase dedicated items for their bedroom games.
The following are a few items people have used to spank their partners.
Mixing spoons
Belts – with caution
Spatulas
Shoes
Rulers
Shoes
Fly swatters
Books
Hairbrush (backside)
Truth be told, just about anything you can hold in your hand and control reliably can be used for impact play, even a clothes hanger.
If you like this advice, check out these other femdom ideas.
A note on belts – Belts are common spanking implements in the movies. They can work for erotic play, but you should only use the end or the folded center and never the buckle or clasp, which can seriously hurt your partner.
Ending the Scene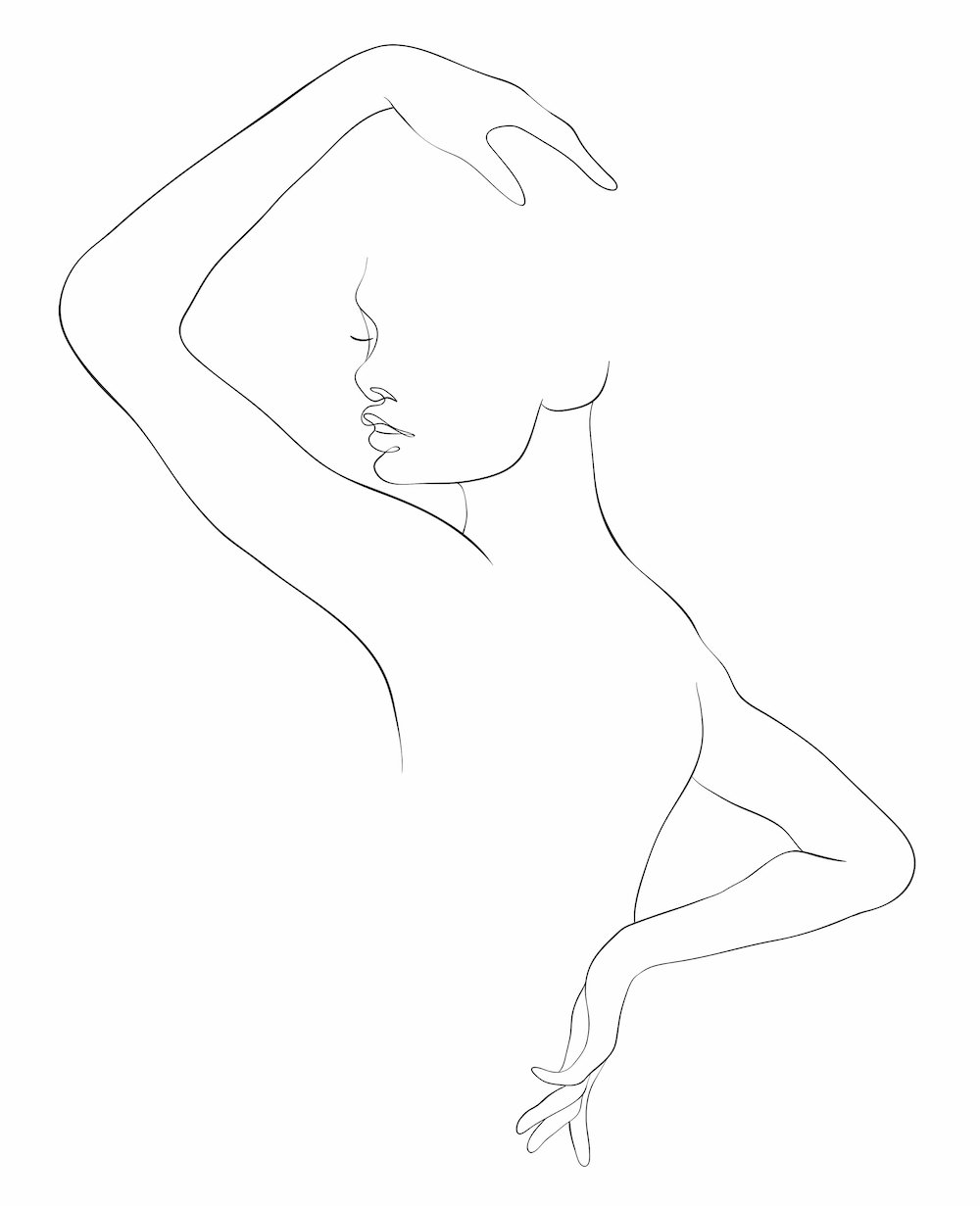 Unless your husband has used his safeword and you've suddenly stopped spanking, you might not know how to end the scene. One way to fix this area is to spank him a predetermined number of times. For example, you might spank him 10 times, then wrap up.
Erotic spanking can also last as long as your husband can handle it. As he approaches his limit, you can ease up on your spankings until you end by gently spanking or rubbing his buttcheeks.
When you use spanking for discipline, it ends once your partner has learned their lesson. You can wrap up with the scene such as your man taking a certain position or by leaving the room yourself. Removing blindfolds, gags, and other bondage can also signify that the scene is over.
Sometimes you'll switch from spanking to other kinky or sexy activities.
Aftercare
An important aspect of any BDSM activity is aftercare. It helps you return to equilibrium. Aftercare guides typically focus on submissive or receiving partners, and it's easy to see why your spanked husband might need a little TLC. However, occasionally the dominant/top or giving partner needs aftercare too.
Skincare – You'll find a number of creams and balms designed to be applied after spanking. They soothe the skin in the moment and can reduce the likelihood of bruises or marks remaining. Massaging them into your partner's skin can be a great bonding moment. You can use any soothing lotion. Arnica and aloe are both soothing.
Some people like to use products containing Vitamins A or E or straight up Vitamin E oil. However, these ingredients can be irritating. Similarly, you'll want to avoid anything containing alcohol or urea unless you're trying to cause more pain. Products containing cooling menthol can also hurt after a spanking session.
Other popular forms of aftercare include cuddling, offering a snack or drink, and napping. Some people prefer to be alone after a scene, but you don't want to leave your husband completely alone. If he experiences subspace, he might struggle to speak for a short while.
Hours & days later – Aside from immediate aftercare, some people like to offer aftercare in the hours and days after a scene in case their partners experience any negative emotions later on. You can discuss how the scene went over the next few days and make sure to have intimate moments that reinforce your emotional connection with your husband. Some people even like to go for ice cream a few days after a scene as part of aftercare.
Related: The Complete BDSM Aftercare Guide
Your husband might prefer to sleep on his stomach or side for a day or two after you spank him. Body pillows may help him stay in a comfortable position.
If your husband develops bruises after a discipline session, ice packs, colloidal oatmeal baths, and epsom salts can all provide relief.
If it turns out that the damage is worse, then he may want to speak to his doctor.
Avoid Common Pitfalls of Spanking
While this guide to spanking teaches you how to safely and even creatively spank your husband, there are a few issues we haven't yet addressed.
For both partners to enjoy spanking, you generally need to do it for the same reasons.
When spanking is bad for disciplining him – If you spank your man and he finds it erotic, it's not a good discipline option. He won't see you as a strict, dominant wife.
When he tries topping from bottom – If you're in a BDSM or TPE relationship and your husband continually breaks rules, he might be trying to get you to spank him. Some people consider this topping from the bottom because the submissive is trying to control the scene instead of following the rules of being a submissive. It's better to find ways to incorporate enjoyable activities into play and reserve true discipline for correcting behavior.
An easy solution is to discipline your husband with an implement he doesn't normally like. That way, he'll see you as strict and know how serious you are about him learning his lesson.
On the other hand, if you enjoy spanking or whipping your husband for erotic reasons, look for other methods when you need to discipline your husband.
Related: 16 BDSM Punishments for Effective Behavior Training
However, open communication ensures that many wives who spank get exactly what they want out of the activity–and so do their husbands!
Psst, if you're not into strict roles, check out this guide to gentle femdom.
Congratulations on making it this far and being willing to learn how to spank your husband! Not every wife is willing to try new things, but spanking your husband can bring you closer together and make your sex life more satisfying. Of course, spanking isn't for everyone, and some women prefer to receive spankings than to give them. It's all about finding what works for you.