This discreet newsletter will teach you how to make him cum hard, give freaky oral sex & make him scream your name in bed. Click here to get it.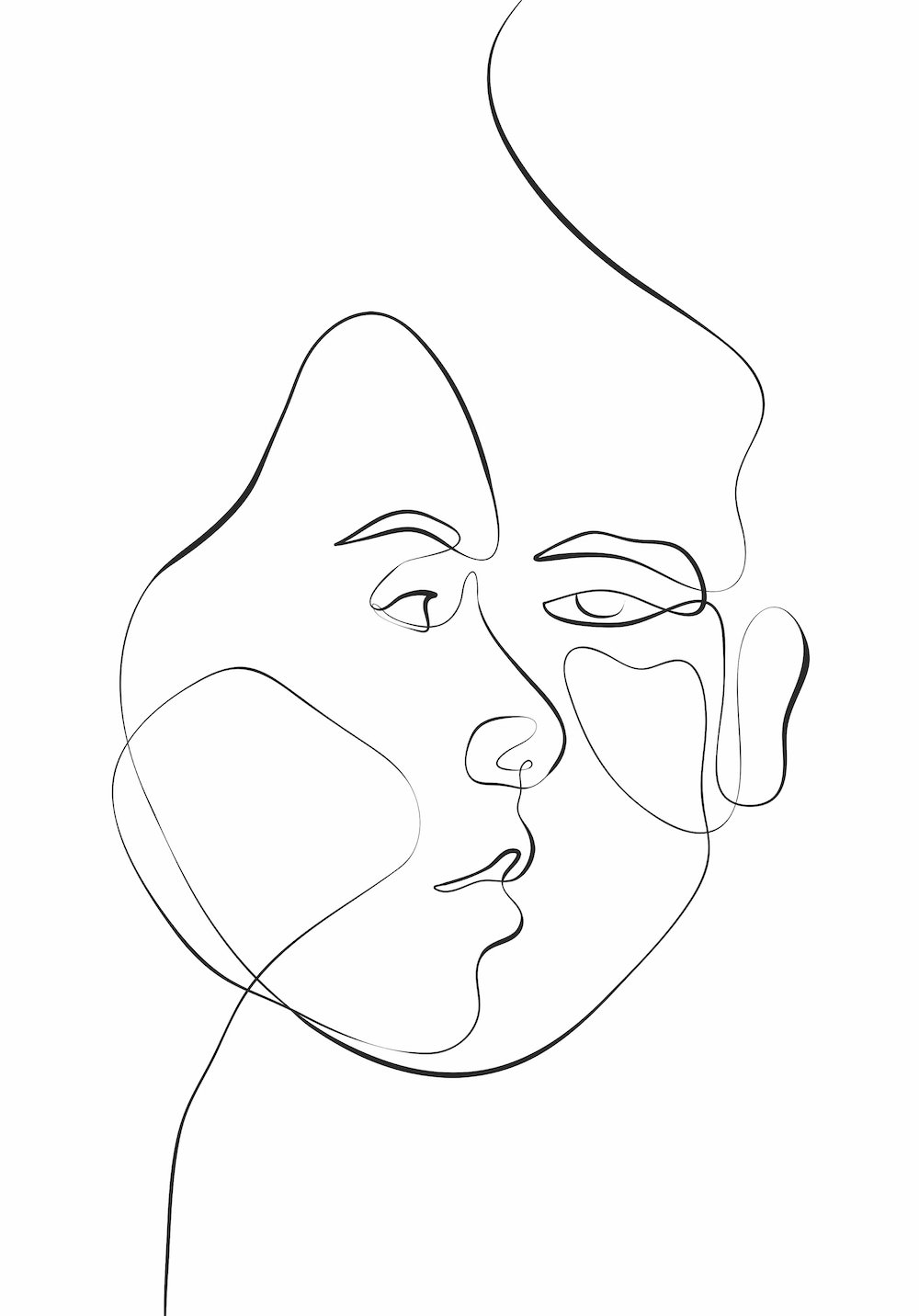 When you think of female domination, you might envision scenarios that are quite hardcore. However, that doesn't have to be the case. ..

Female domination comes in many flavors, including gentle femdom in which consenting partners engage in sexual power exchange without harsh punishments, mental or physical pain, or humiliation. It's the perfect domination style for people who are just starting out or simply prefer softer types of play.
What Is Gentle Femdom?
When it comes to power exchange and other BDSM play, you can choose which elements appeal to you. So if you're not into pain or extreme bondage but still want to experiment with dominating your partner, then gentle femdom, or GFD, might be for you. Instead of impact play, humiliation, and BDSM punishments, gentle femdom often focuses on sensuality, nurturing, and reward.
Side note: If you are currently struggling to orgasm during sex or masturbation, then you may want to learn about the Easy Orgasm Solution. It will teach you how to have multiple vaginal and full body orgasms during sex and masturbation. It works even if you currently struggle to orgasm during sex or when masturbating. You can find out more here.
For some people, it's also a good way to experiment with femdom if they're curious but not sure how interested they are. After dipping your toe into the pool of gentle femdom, you might want to explore other types of domination. However, it's perfectly okay if you never go beyond gentle femdom!
Through gentle femdom, you and your partner can explore your sexualities, deepen your connection, improve communication, and develop new skills. Both dominant and submissive can gain confidence and a greater understanding of themselves.
Of course, other types of domination allow you to do all of that too (even the "extreme" forms can be quite intimate!). Don't assume that you have to go into gentle femdom to satisfy your urge to dominate your partner. There's nothing wrong with wanting more extreme versions of BDSM.
Also, keep in mind that engaging BDSM doesn't mean that you're different from those who don't, with one study finding "no differences on the measure of empathy between dominant, submissive, and switch BDSM practitioners" [1].
Don't Forget Consent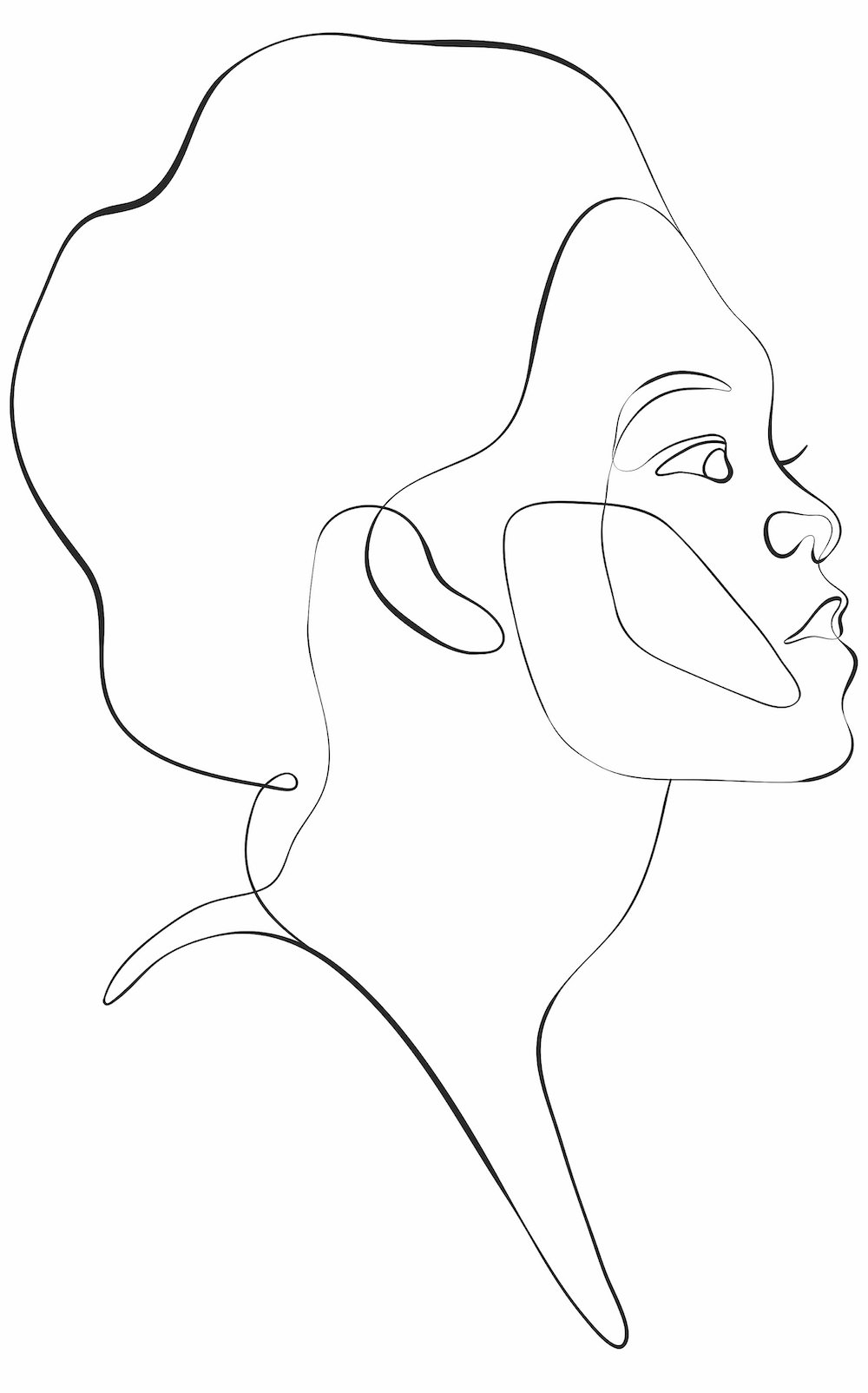 Before you get to the gentle femdom ideas, first, let's talk about consent. Any type of domination, whether soft femdom or something else, requires consent between the partners. Some people don't understand that these relationships require consent [2] or how vital safety and communication are to practitioners of BDSM [3].
Related: If you want to give your man back-arching, toe-curling, screaming orgasms that will keep him sexually addicted to you, then you'll find them in my private and discreet newsletter. You'll also learn the 5 dangerous & "dumb" sex mistakes that turn him off and how to avoid them. Get it here.
Although it's less likely that you might harm someone when engaging in gentle femdom, it can still be overwhelming, especially for someone who is surprised by it.
Consent doesn't have to be a big deal, however. You might simply bring up gentle femdom or show your partner this article and ask if there's anything he'd like to do! But if you want, you can make it more official and sign a BDSM contract.
Check out sample BDSM contracts here.
However you go about it, you'll feel better knowing that your partner is just as into the idea of gentle femdom as you are.
Psst, do you need to back up? Learn more about BDSM before you proceed.
Gentle Femdom Ideas
Whether you already have an idea how to be a gentle femdom or you're starting from scratch, the ideas below will get you started!
1. Roleplay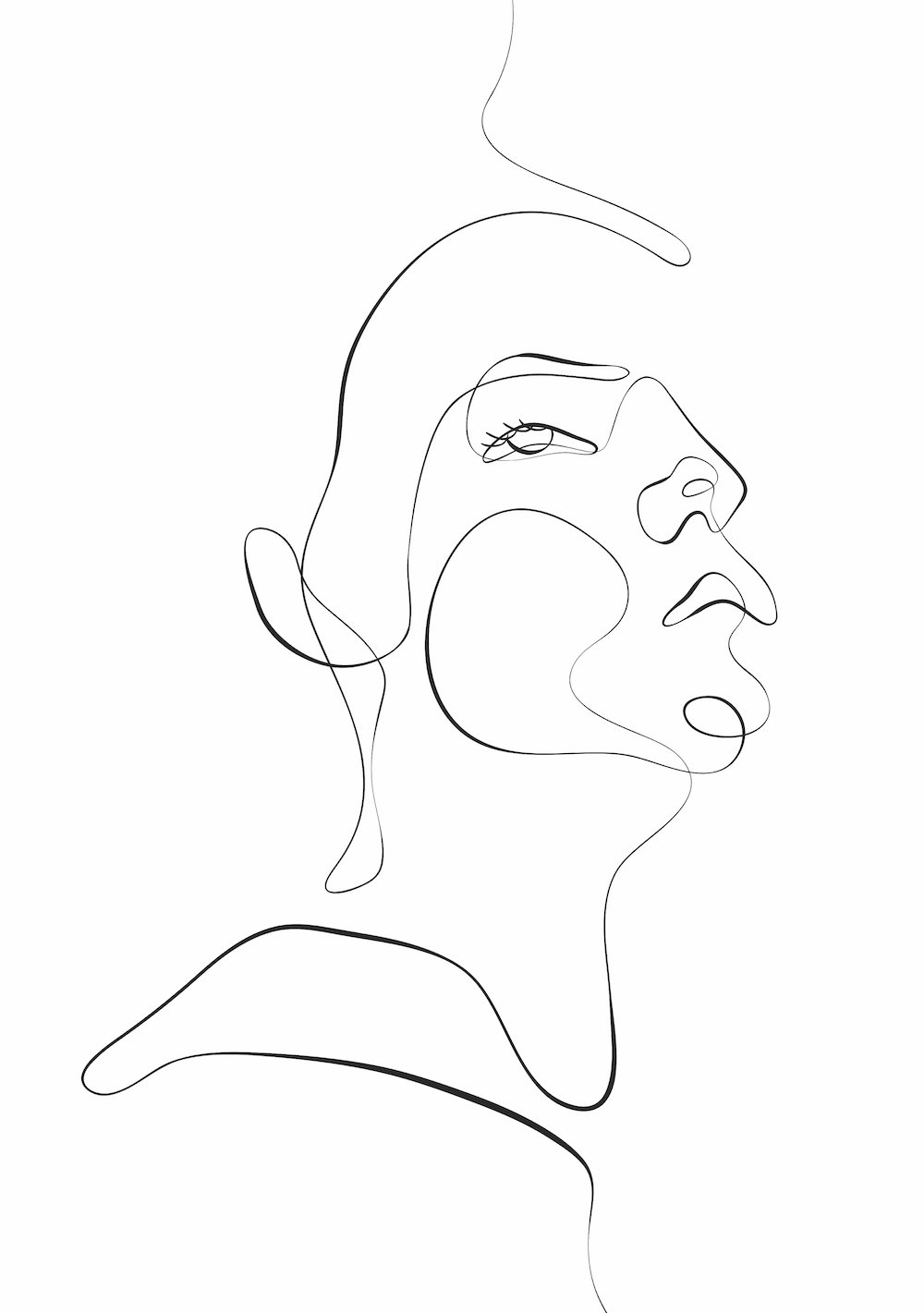 Sexual role playing can take on any form, which means it works well with gentle femdom. The perfect role for you (and your partner) is one in which you can be comfortable; although, it can take a little bit for you to become completely comfortable, especially if you lack confidence.
You'll also find that some roles work especially well for gentle femdom, including:
Teacher and student
Monarch and servant
Exotic dancer and client
Boss and employee
(Step)Mother and child
Owner and pet – learn more about pet play
Coach and athlete
These positions often put the dominant in a mentoring position, which may make it easier to devise your scene. Nurturing roles are fantastic for gentle femdom because you're playing a role that would always guide and reward someone else.
Of course, you don't need to play a role. You can simply be yourself. Deciding whether you want to step into roles can help you devise a BDSM pet name for yourself and your partner. These erotic role playing ideas will help keep things exciting.
Read More: 116 Dominant & Submissive BDSM Pet Names
2. Dressup
If you're looking for gentle femdom tips, look no further than this section! Dressing up or wearing costumes can help you and your partner get into the right headspace for your scene. A power suit or glasses might be the finishing touch that makes you feel like a boss or teacher. Of course, your partner can also choose clothing and accessories to help enforce the roles.
As a gentle domme, another activity that's available to you is picking what your partner wears. This can mean that you choose what he'll wear before the scene or even have him put on certain clothing and accessories during the scene.
Sissification – For some people, a gentle domination scenario is a perfect forum for sissification, in which a man (is forced to) wear women's clothing and accessories. So if you've ever wanted to see your man in heels, lacy panties, lingerie, or hosiery, this might be the time to try it. After all, you're in charge!
A collar – Finally, an important accessory for many submissives (male or female) is the collar, which some kinky couples use to represent their D/s relationship. You can think of it like the BDSM equivalent of a wedding band; although, some kinksters may also be married. Some couples exchange the collar during a ceremony, which may be intimate and involve just the two of you or can be performed in front of your kinky friends.
Depending on your preference, you may want your submissive partner to put on the collar for the scene, which helps get him into the role, and remove it after. Or your partner may wear it all the time to symbolize your relationship (this is especially common in total power exchange relationships).
A collar doesn't always have to be a collar, especially if it needs to be inconspicuous during daily wear (some people have two collars/accessories for this precise reason). A necklace, bracelet, ring, or another piece of jewelry or accessory can work just as well as long as the two of you understand its significance. Discover what being collared means in BDSM.
3. Bondage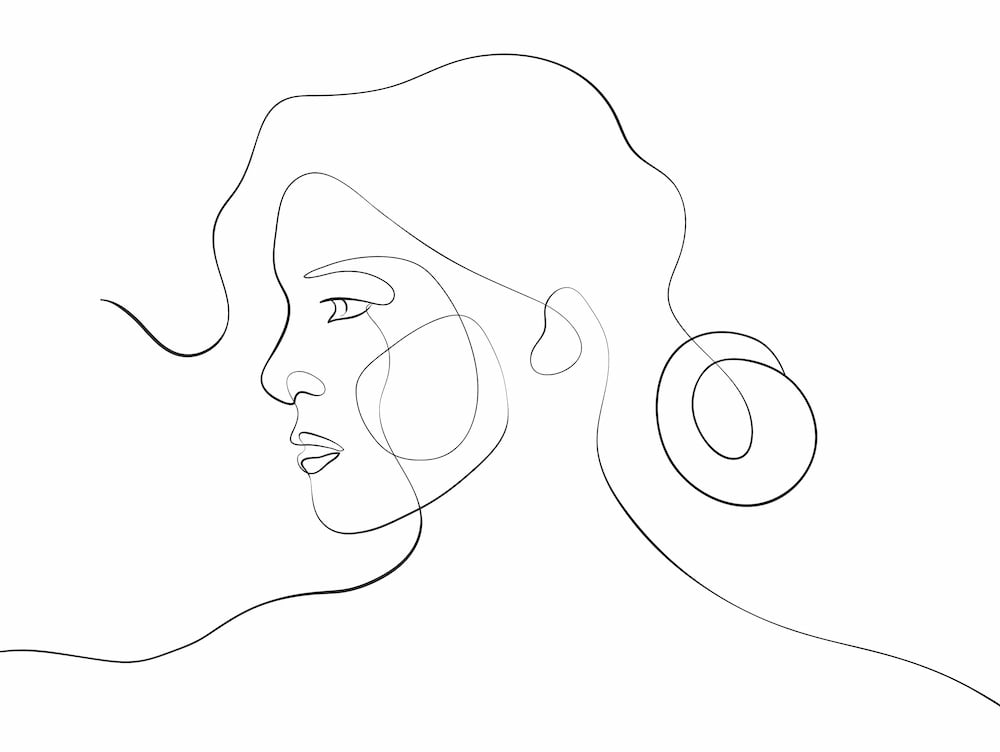 The "B" in "BDSM" stands for bondage, and you can certainly incorporate it into your gentle femdom! Tying up your partner leaves him open for anything you want to do to or for him!
You don't need to stick to any particular type of bondage when you're dominating your partner gently. Take your time and caress your partner as you tie him up. Intricate ropework can be especially intimate because you're focused on your partner's body. Find ideas for bondage positions and ties.
Cuffs, rope & more – However, some couples enjoy specific bondage gear for their gentle scenes. You might want softer cuffs rather than metal handcuffs. There are plenty of nylon and leather cuffs and kits. Rope works especially well, but you can also try bondage tape or sashes. Under-the-bed restraints allow you to easily turn your bed into a piece of bondage furniture if you don't have a headboard that you can tie someone to.
You certainly don't need to spend a lot of money, however. There are household objects you can use to tie up your partner. Just be careful to avoid fabrics that can tighten if your partner struggles against them. This can cut off circulation.
Get more ideas in this post about light bondage.
Of course, you don't need any bondage tools during gentle domination. Kneeling on or holding down your partner's hands or arms is quite intimate and not at all intimidating. Why not try instructing your partner not to move? This is called mental bondage and is much harder than it might seem, especially if you're providing your partner with mind-blowing pleasure!
4. Sensation Play
Some people misunderstand gentle domination because they associate all domination with pain play. While some people love a good paddling, that's not always the case, and there's plenty else you can do! Case in point: sensation play.
Pain isn't your only option – Pain is far from the only sensation you can provide a partner. You can drag silks, feathers, or fur across your partner's skin. You can play with all sorts of textures and materials. A Wartenberg wheel might look painful, but it's only slightly prickly as long as you don't apply much pressure.
Consider all the ways you can provide a variety of sensations that can make your partner feel good during loving domination, especially those that involve your body parts. Perhaps you massage their body with your hands or another tool.
Related: How To Give A Super-Relaxing, Sensual Massage + Video Demonstrations
Tickling, caressing, licking, and kissing – These are all great options for gentle domination once your partner is bound. Even your hair can feel good if you drag it against your partner's body. And blowing air across your lover's skin is a simple way to elicit a response. Try it with a warming or cooling massage cream that's activated by your breath!
Play with temperature – You can explore more temperature play by running ice across your partner's body or warming or cooling a sex toy before using it on your partner. A warm stone massage could also be a great way to play with temperature.
Check out these other BDSM games for more fun in the bedroom.
Waxplay – Warm wax is another option, too. Since gentleness is key, you don't want to go to any extremes, however. Stick to soft waxes such as coconut oil that melt at low temperatures. Hold the wax higher above your partner to allow it to cool. If it's a massage candle, you can then give your partner a rubdown.
Sounds – Hearing is a sensation that's often forgotten. The words you speak and the sounds you make are powerful (and we'll devote a section to that specifically in a bit), but don't forget about sounds in the environment. Music or a white noise machine stimulate your partner's sense of hearing. You could even have him wear headphones, play games where he identifies different sounds, or read erotica to him (or listen to it together).
If you want to increase the sensation, consider removing one of your partner's senses. A blindfold or earplugs, which are both technically types of bondage, forces a person to rely on their other senses. Even if you do nothing different from your typical sex but blindfold your partner, it can enhance the experience.
5. Reward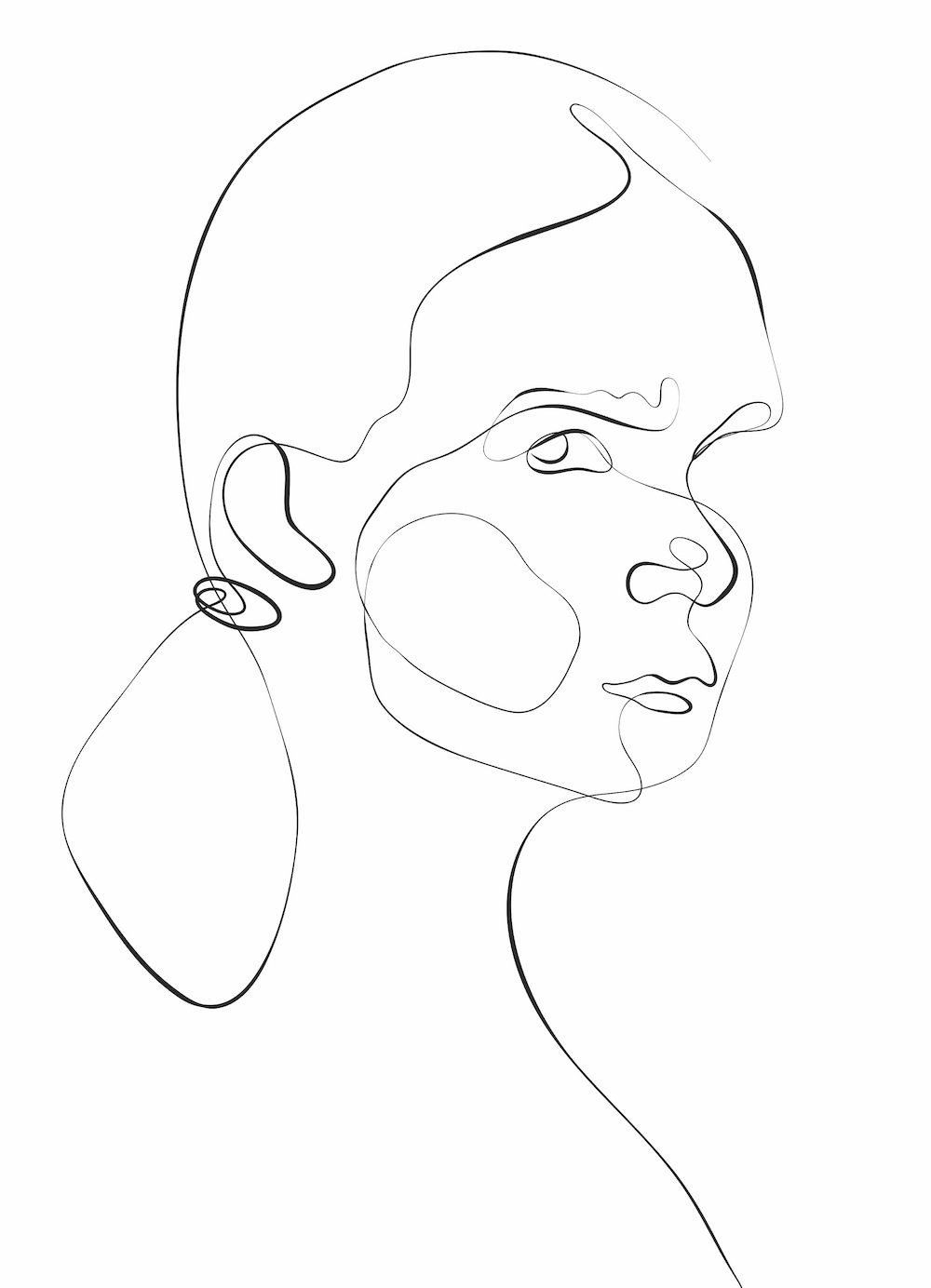 Rather than relying on BDSM punishments, rewarding can be an essential part of gentle femdom. Whenever your partner performs a task to your specification, you can reward him. Rewards can come in all shapes and forms, but sexual rewards such as the following are a great place to start:
Stroke him with your hand
Perform oral sex on him
Ride him/let him fuck you
Let him eat you out
Allow him to touch himself
Let him orgasm
Untie him (partially or fully)
Allow him to touch your body
Masturbate for him
Stimulate his prostate
The best reward is one that your partner desires. So if he loves going down on you, oral sex makes the perfect reward. But if he doesn't get much out of oral sex, doing the same for him won't be much of a reward. He should read this guide on eating you out if he wants to truly satisfy you.
Feel free to get creative, however. A photo, video, or voice recording might be a great reward, especially if you're in a long-distance relationship—more on long-distance relationships here.
Physical objects can also be a great reward! Perhaps a new collar or pair of cuffs will be welcomed. The gifts don't have to be sexual, either. Let your partner know he's pleased his gentle domme by making his favorite meal or treating him to his favorite restaurant.
You can even work together with your partner to figure out the best rewards if you want to!
6. Dirty Talk
Like most forms of domination, gentle femdom provides you plenty of opportunities to talk dirty. But what do you say if you want to show your caring side and avoid humiliating phrases or other negative words? It's all about PRAISE!
Let your partner know how attractive you find them and how much you desire them. Compliment his features or skills. Praise him when he's done a good job at a task you've given him or providing you pleasure. If you're stuck, consider using any of the following phrases:
You're such a good boy.
You want to please me, don't you?
It makes feels so good when you do ____
I'd love for you to ____
Beg for me
Tell me what you want
Show me how badly you want it.
Prove that you deserve ____
Why should I do ____?
Do you think you deserve _____?
Thank you
I love you
You can get more ideas in this guide to dirty talking. The main thing to keep in mind when using these examples is that you need to adjust and adapt them, so they work for you. The same is true about these 162 dominant things you can say to someone to make them feel submissive.
7. Submissive Sex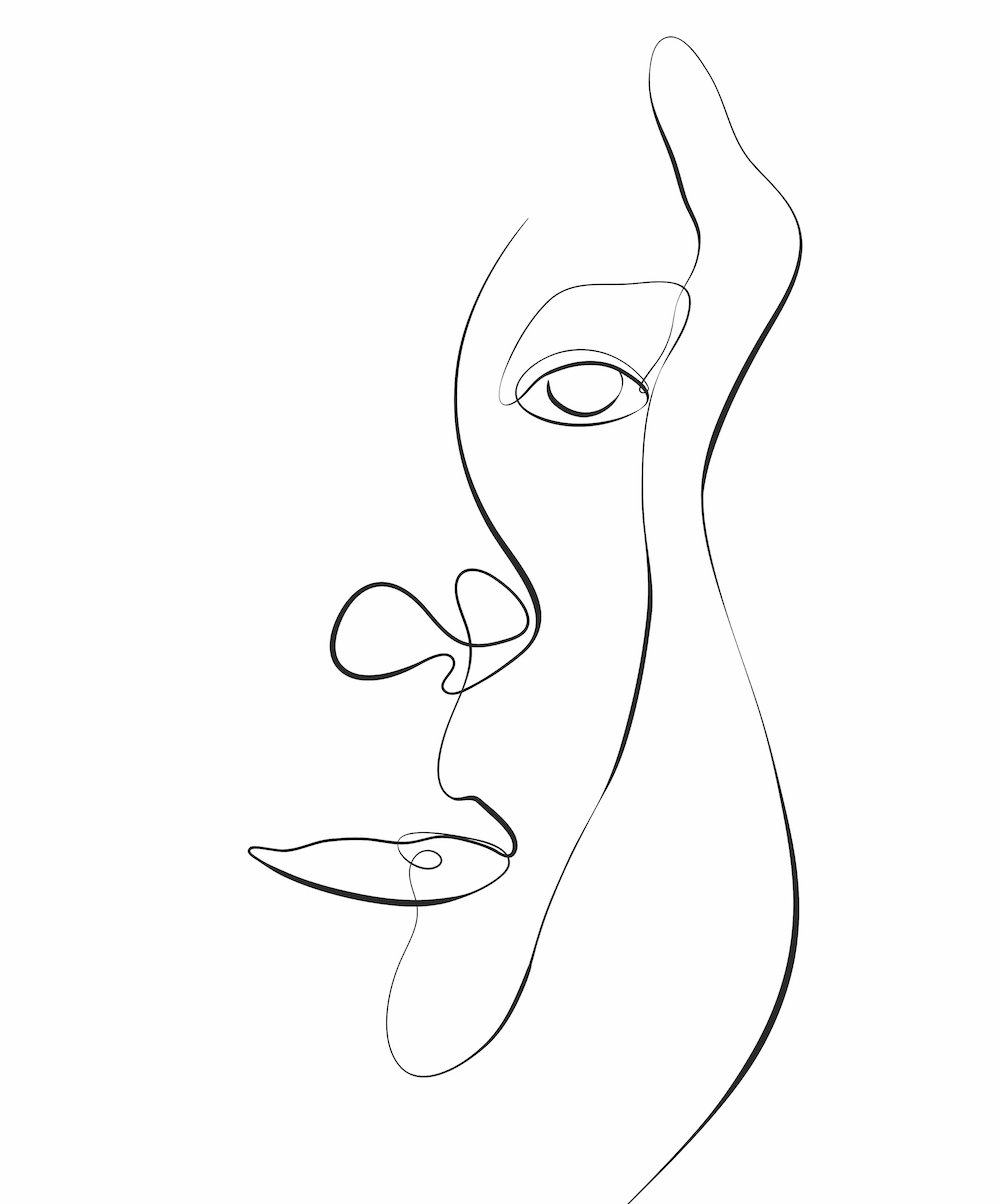 There is plenty of advice in our guide to female domination that you can use to be a great gentle femdom. Sex positions where the woman is dominant definitely fall into this category. Consider Cowgirl or Reverse Cowgirl. The similar sex position Thigh Tide is great for a woman's orgasm, too. Similarly, you might stick to woman-top-positions when giving him a blow job.
Related: 10 Tips To Feel Super-Confident In Girl On Top Sex Positions
You can also have your partner get on his knees to pleasure you (or while performing any other task).
Penetrating your man – Penetrating your partner is another way to be a gentle femdom. A man's mouth or anus are prime targets for penetration, and you can use your fingers or a sex toy. Penetrating a man anally with a strap-on is known as pegging. It's also a great way to stimulate the sensitive organ known as the prostate.
Discover more about prostate play.
Any position where you're behind him works well for pegging, but you may want to have a look at our favorite pegging positions before you get started. Try Doggy style, being the big Spoon, having him straddle you, or having him lean over a piece of furniture.
No matter how you penetrate your partner or what you use, remember to communicate clearly and go slowly (this can even help make your play more gentle). It's also important to use plenty of lube for anal penetration because the anus doesn't self-lubricate [4].
Read More: What Is Lube And Should You Use It?
8. Sex Toys
Vibrators – There are plenty of other ways to use sex toys that don't involve penetration if that's not your cup of tea. For example, you can run a vibrator along your partner's nipples, penis, taint, testicles, or any other sensitive parts. Or you can use it on yourself while he watches! You can place smaller vibrators between your bodies during intercourse or even insert a vibrator such as the We-Vibe into your vagina while your partner penetrates you.
Cock rings – You can place a cock ring in your partner's penis. Vibrating options can feel good for you, too.
Pretty much any sex toy you can use during vanilla sex works when you're dominating your partner!
Discover how to use sex toys for better sex.
If you want to incorporate some impact play into your scenes, consider ways it can be gentle. For instance, a plush, furry paddle isn't super extreme. Or you can wrap a paddle in fabric to make it softer. Meanwhile, a fur flogger is more about sensation than pain.
Often, you can simply use a lighter hand if you don't want to overstimulate your partner. Plus, you can just stick to your hand instead of a sex toy or accessory. It's a great way to be intimate, and you know exactly how much stimulation you're giving.
9. Erotic Bathing
Bathing your partner or shaving (or having them do the same for you) are all intimate activities that can show either dominance or submission. For example, shaving your submissive shows care while also modifying the look and feel of their body to your specifications before you gently dominate him in other ways. On the other hand, you can instruct your partner to care for you as part of his service.
Afterward, you can apply lotion or other body products and even dress your partner as you see fit.
10. Body Worship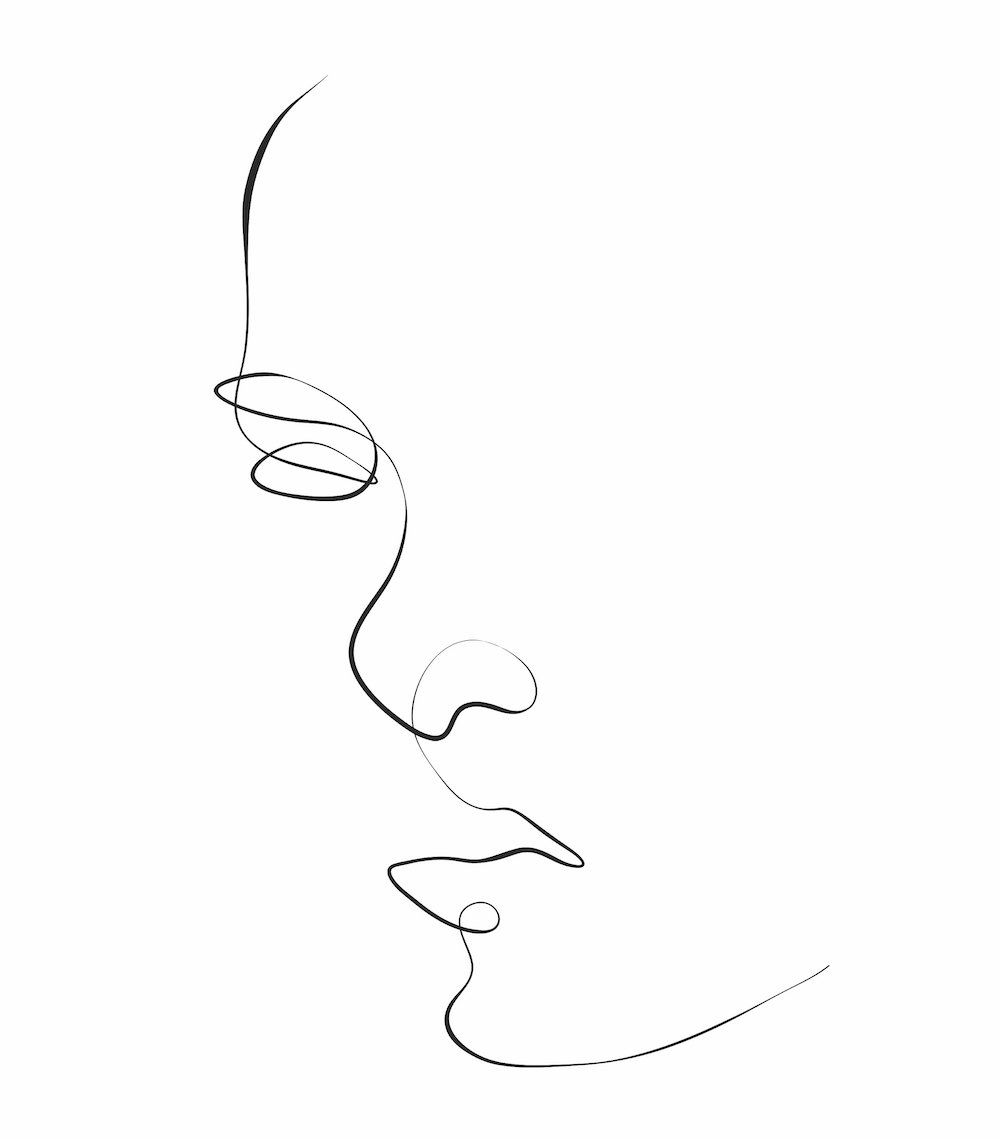 Bathing goes hand-in-hand with another great gentle femdom idea: body worship. Body worship involves any range of activities that show reverence or adoration to one or more body parts. Typically, the submissive worships a body part of their dominant; although, you might switch it up in gentle femdom. You can instruct your partner to worship part of your body until you're satisfied. However, your submissive may also ask (or beg!) you to worship part of your body that they have a fascination with.
Stroking, licking, kissing, sucking, and biting are all common. Body worship can easily be expressed through dirty talk, and photography could play a role, too. If this brings to mind the idea of a foot fetish, then you're on the right track. Of course, any body part can be the focus of body worship. Still, these images suggest ways that you and your partner can interact and the role that accessories can play in body worship and gentle domination overall!
Read More: 10 Ultra-Intense Ways to Satisfy A Foot Fetish
11. Tease and Denial
As we wrap up our gentle femdom examples, we have tease and denial games. These activities are all about turning your partner on as much as possible but not letting him have what he wants… just yet. As the dominant, you get to choose when (or even if) your man can touch you or himself or have an orgasm! The control you have over him is quite intoxicating.
So use dirty talk, sex toys, and your body to turn your man on. If he's bound, he won't be able to do anything about it; although, it's a sure bet that he'll try. Or you can lightly slap or spank him to discourage such naughty behavior.
You can even incorporate bondage devices such as cock cages to prevent him from getting off. Get more ideas in our article about teasing and denying your man in bed.
Of course, after driving your partner wild, you might eventually want to give in and let him experience pleasure, that is, as long as he's been good enough to deserve it!
With the gentle femdom tips above, you're well on your way to becoming a skilled, gentle dominatrix, building your confidence, and developing a more intimate relationship with your partner. And if you find that you want to try more hardcore types of domination or BDSM, feel free. But there's plenty to enjoy if you always stick with gentle domination.
Resources
If you're looking for more information about domination, including femdom and gentle domination, check out the following books.
The Loving Dominant by John and Libby Warren explains how domination not only can be loving but is based on a loving relationship.
Learn how to unleash your inner femme domme with The Mistress Manual by Mistress Lorelei.
Jay Weisman's SM 101 is the perfect starting place for basic BDSM skills.
Frequently Asked Questions
FAQ #1 – How do you introduce gentle femdom to your partner?
Since the emphasis is all about gentle domination, it shouldn't be too hard! You might show him this post or mention a few gentle femdom examples that pique your interest and see what he thinks. You could also purchase a sex toy or accessory that you can use for gentle femdom and leave it out on the bed or suggest watching porn together that features gentle domination scenes.
Of course, you can start a more direct conversation about your fantasies if you're comfortable.
Related: The 10 Most Common Sexual Fantasies That You Have to Try!
Talking about sex is an important aspect of a healthy and happy sex life, which is why we wrote the guide to sexual communication if you want to improve your skills.
FAQ #2 – Are safewords still necessary?
While some of the gentle femdom examples above may seem quite tame, it's better to be safe than sorry. After all, wouldn't you rather set up a safe word that you never need to use than miss a sign that your partner needs help or is in distress? There's a reason why safewords are one of the most important BDSM rules.
While you're at it, make sure that you know what kind of aftercare your partner needs to return to mental equilibrium after your scene.
FAQ #3 – What about gentle domming?
If you feel more submissive, then maybe you want your partner to take on the role of gentle dominant instead. That's completely okay. It's also okay if you're a switch who likes to play both roles from time to time! We've also got a bunch of submissive rules that will help you have a great time.
Many of the activities in this post can be adapted, so your partner can do them to you.
Orgasm Every Time. Easily. Here's How...
I want to tell you about my friend Karen.
Karen came to me one day. She was hysterical.
She told me that her marriage was falling apart because she and her husband didn't have satisfying sex.
Every time they were intimate, Karen was faking her orgasms. It turns out she couldn't orgasm during sex.
In fact...
She never had an orgasm in her entire life. Not one!
This left her feeling embarrassed and ashamed. And...
She completely hid this from her husband. Thankfully...
It turns out that there is a way for any woman to orgasm. Easily. And have multiple vaginal and full body orgasms during sex and masturbation.
It's called the Easy Orgasm Solution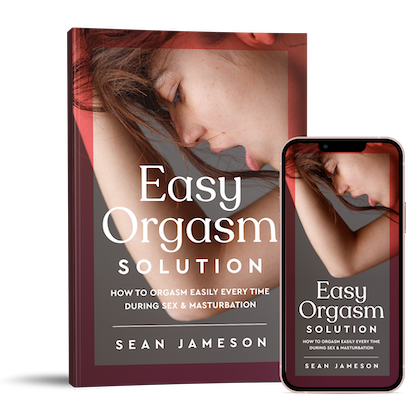 I shared it with Karen.
After she followed the simple process outlined in the course, she could barely come to terms with how...
Quickly and dramatically her sex life changed.
We met up a few months later and...
She would not stop talking about it,
"I thought I was one of those women who couldn't orgasm. I used to think I was 'broken' and 'unfixable.' This saved my sex life, and that saved my marriage."
Even if you currently struggle to orgasm during sex or when masturbating, the Easy Orgasm Solution process will also work for you.
And best of all, you don't need to do anything weird or uncomfortable to start having the best orgasms and sex of your life.