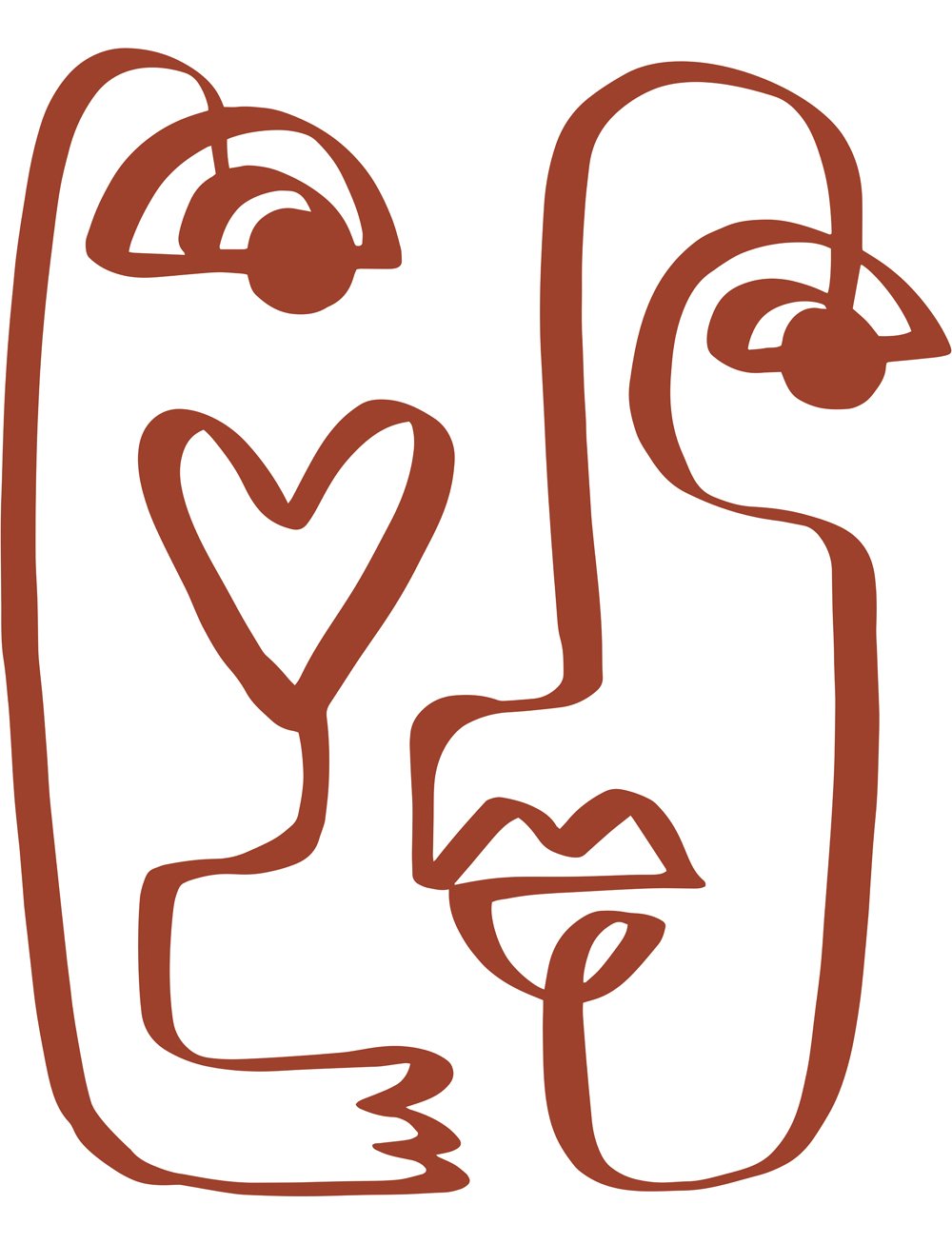 If you ask us, sex toys are one of the best inventions ever! Not only do sex toys add spice to the bedroom, but many people attribute their first–or best!–orgasms to sex toys such as vibrators. In fact, some people can only orgasm with the help of a toy. Whether you're a sex toy beginner, want to know how to use sex toys with a partner, or want to know if there's anything you haven't yet tried, you'll find plenty of tips in this guide on how to use a sex toy.
Are You On the Fence About Adult Toys?
Remember: sex toys are tools. Some people always need tools to get the job done. Plus, not everyone has the same abilities or bodies, so some people might need tools while others don't.
Of course, there's nothing wrong with using tools, even if it's not a need for you. That's something a lot of people don't understand, especially when their partners use sex toys.
However, sex is about a lot of things: pleasure, fun, connection, intimacy, exploration… And sex toys can help you achieve all of those things!
Now, if you ignore a partner for toys or masturbation or use toys in a way that you haven't agreed on, there may be an issue. But in these cases, sex toys aren't the problem. The problem lies with your relationship or perhaps attitude.
Why does this matter? Because it means with the right attitude, anyone can enjoy sex toys!
With that in mind, it's time to get right down to it.
How do you use sex toys?
Is there a best way?
How do you maximize the chances that you'll enjoy a sex toy?
The answers to these questions often depend on whether you're using sex toys alone or with a partner. Although a vibrator always vibrates, you might use it differently on your partner than you do on yourself. Plus, some sex toys just work better for solo play, while others are required for you to have a partner.
We'll start with solo sex, AKA masturbation! Using a sex toy on yourself is a great way to explore your body, learn how to orgasm, and discover if and how you like a toy. You can share all this knowledge with your partner in the bedroom, even if you opt not to use a specific toy.
With that in mind, here's how to use a sex toy during solo play.
Toys For Masturbation
Lube
While technically not a sex toy, lube is pretty great as a sex accessory because it makes insertion and penetration more comfortable, protects against tissue damage from excessive friction, and lets you play longer.
Some people are hesitant to use lube because they think that using lube means that there is something wrong with them, but that couldn't be further from the truth. Natural lubrication varies from person to person, and your natural lubrication can vary during your cycle. Plus, natural lubrication can be impacted by stress, depression, birth control, and other medications, menopause, and other illnesses, just to name a few [1]. So don't hold back from giving lube a try.
Learn more about the benefits and types of lube.
Lube should be considered essential for anal play because the anus doesn't self-lubricate.
A note on lube and sex toy compatibility – Water-based lube is compatible with everything, but some softer silicone toys may react with silicone lube. You can test for a reaction by applying a small amount of lube on the base of the toy and rubbing vigorously for five minutes. If the toy becomes sticky, don't use it with that lube. The silicone of the toy has become compromised and will no longer be nonporous!
Vibrators
This category is so broad that it would be impossible to describe every type or function of vibrator. However, there are several main categories.
Insertable vibrators, including G-spot toys
Dual stimulators for vaginal/G-spot and clitoral stimulation. Rabbit vibrators are a famous example.
Clitoral stimulators–most women need or prefer clitoral stimulation to orgasm [2]
Massagers or wands typically plug into the wall and provide intense vibrations!
Mini vibrators include eggs and bullets that are ideal for clitoral or nipple stimulation. Lipstick vibrators are small, discreet toys in this category.
Wearable vibes include those that strap on, slip into panties, or fit on your hand/fingers.
When it comes to vibrators, the surefire way of using these sex toys is to touch them to the body part you want to stimulate. Try pairing your external/clitoral vibrators while using a vaginal or anal toy at the same time!
Start on the lowest setting – you can always increase it! If the vibrator is too intense even on the lowest setting, try wearing underwear, placing a sheet between the vibrator and your body, using it at a different angle, or pressing the toy against your labia rather than making direct clitoral contact.
Rub, thrust & turn – Experiment with rubbing, thrusting or turning the vibe while using it. Of course, it's just fine if you want to hold it in place.
Grind – Some people like to grind against vibrators. You can prop them between pillows or even buy position pillows that include pockets for your toy.
Remote control – There are even remote-controlled vibrators and those you can control with an app on your phone!
Note that most vibrators can be used for more than one purpose.
Get more tips like these in our guide to using vibrators.
Dildos
While these sex toys may seem straightforward, you definitely have a lot of options when it comes to nonvibrating insertable toys, AKA dildos. They come in fantasy and realistic shapes, with handles or suction cups, and may even have a slot for a bullet vibrator. Dual-density dildos are especially fun because the firm inner core is surrounded by a softer layer of silicone, which makes them feel more realistic.
With a bit of lube, and you can insert a dildo into your vagina or anus. If it's secured to a surface, it might take some practice to find the right position.
Typically, you thrust dildos. Although, you might prefer keeping it in place if using another sex toy–such as a clitoral vibrator–at the same time. Textured dildos sometimes feel good when you rotate them!
Read More: Learn How To Use A Dildo For Maximum Self Pleasure
Anal Toys
Whether you enjoy backdoor play on its own or in addition to other stimulation, you've got plenty of options. There are…
Butt plugs – Butt plugs that remain in place after you insert them. Discover how to use a butt plug during sex and masturbation.
Prostate toys – Vibrating and nonvibrating prostate toys that can give people with prostates intense or even multiple orgasms
Anal beads – Anal beads that provide stimulation as you insert and pull them out
Related: How to Use Anal Beads
Some dildos and vibrators can be used anally even if they're not designed for that purpose. For example, many C-shaped G-spot toys are great for prostate stimulation. However, you should only use toys with flared bases for anal play [3] (some handles or loops make toys safe for anal penetration).
And while you can use some toys both anally and vaginally, they'll need to be properly cleaned in between [4].
Male Masturbators
Masturbators is a broad category of toys that you either thrust your penis into or move up and down along your shaft. These include the famous Fleshlight and the fan-favorite Tenga eggs. Those with a hard case like Fleshlights are typically intended to thrust, while softer toys are meant to stroke your shaft in your hand. However, there are always exceptions.
Aside from various textures, materials, and designs, masturbators come in single-use and reusable varieties. Some allow you to adjust suction, others vibrate, and some will even stroke your penis for you! A little lube goes a long way when it comes to comfort.
Make sure to properly clean and fully dry any masturbators because moisture can lead to mold. Some materials require you to coat them in a special dust that the manufacturer provides to keep them soft and supple.
BDSM Gear
While most BDSM gear is intended to be used for a partner, you can use some of it for masturbation and solo play. For example, clips and clamps for your nipples or clitoris can be fun alone if you like a little pain with your pleasure. You might also enjoy wearing a gag, blindfold, or collar. Technically, you may be able to use a paddle on yourself; although, not every body works well for this purpose.
Some people like to experiment with self-bondage. You can easily get yourself into ankle or wrist cuffs. Although, it's trickier and unsafe to try to bind your entire body. If you're into rope bondage, you'll find tutorials for ties you can do without a partner. Spreader bars and chastity devices such as cock cages can also often be adapted for solo play.
Avoid any solo bondage that you cannot easily get out of.
In an emergency–fire, stroke, etc.–this can cause injury or even death.
Cock Rings
Like BDSM gear, cock rings are often used for partnered sex. However, some people enjoy wearing them during masturbation. They can feel good and promote the size, strength, and duration of an erection [5]. If you have a vibrating cock ring, you can turn it around to stimulate your taint when wearing it.
Basic rings are single loops that you can wear just around your shaft or around both the shaft and scrotum. Some toys have double loops for this purpose. Put the cock ring on when you're semi-erect. A bit of lube may make it easier.
It's important that your cock ring isn't too tight, which can cause problems. Find out how to measure yourself to buy the proper cock ring size.
You can generally wear cock rings safely for up to 30 minutes. However, you should remove a cock ring immediately if you lose sensation or your member changes color.
Sex Toys For Partnered Play
Lube
Lube is just as–if not more–useful during partnered sex as it is for masturbation. In fact, you might wonder why you ever had penetrative sex without lube once you try it! You can use it for vaginal or anal penetration along with handjobs and manual stimulation of the clitoris. Plus, flavored lube is great for oral sex.
Oil-based lubes aren't compatible with condoms because they degrade latex [6, 7]. So opt for a silicone or water-based lube instead!
Vibrators
Vibrators aren't just good for masturbation; they can add something extra to partnered play, too. You can let your partner take the reigns with a powerful wand vibrator–perhaps while you're tied up or via remote control–or try a small vibrator that sits between your bodies during sex.
Show your partner how you stimulate your body with your favorite vibrator or explore sensitive spots on their body. Many people forget that men's bodies can experience just as much pleasure from a vibrator, so there's tons of room to explore!
There's an entire category of wearable couples' vibrators that you insert. These couples' vibrators usually hug the pubic bone during vaginal penetration. We-Vibe pretty much invented the genre here, but there's no lack of options now!
There are even vibrators that you can wear in public without anyone becoming the wiser.
Psst, don't forget to check out Badgirlsbible podcast episode about vibrators.
Remember that vibrators aren't just stimulating for the genitals. The nipples and anus may also be receptive to vibrations (although you should never insert any toy without a flared base or handle anally).
Dildos
Like vibrators, dildos can easily be manipulated by hand. People like them for vaginal and anal stimulation–as long as there's a flared base for anal penetration.
However, playing with a partner means you can slip a dildo into a harness and penetrate your partner! When used to stimulate the prostate, it's known as pegging!
Related: How To Find and Stimulate The Male G Spot For Powerful Orgasms
You'll need a compatible harness and dildo. Harnesses typically have stretchy O-rings that fit around the base of the dildo, so you want the dildo's girth to match the O-ring. However, some harnesses have swappable O-rings that let you use dildos of different sizes.
Finally, dildos (and insertable) vibrators are one way you can experience dual penetration. You can either try it with two toys or a penis and a toy to feel super filled!
Anal Toys
We've already listed the various types of anal toys above, so you can scroll up if you want a refresher. When it comes to using them with a partner, you've got a few options.
Use an anal toy in addition to oral or manual sex.
Insert an anal toy during vaginal sex for double penetration.
Focus on anal stimulation via probe, plug, beads, or prostate toy.
Insert an anal toy while wearing a harness to penetrate your partner.
Of course, you can probably come up with a few more ways to use anal sex toys if you're creative!
Restraints and BDSM Toys
If you really want to explore all that BDSM offers, a partner is practically a must. BDSM is an umbrella term for bondage, discipline, dominance, submission, sadism, and masochism that covers so many activities:
Impact play (spanking, paddling, flogging, etc.)
Binding someone (rope, cuffs, spreader bars, blindfold, breast bondage, mouth gag, etc.)
Erotic roleplay/power exchange and giving/receiving instructions in the bedroom
Clamps and clips for nipples or the clitoris
Chastity devices such as cock cages
Cupping
Electrostimulation
Foot worship – find out how to satisfy a foot fetish
Needle play
Sensation play (hot, cold, fur, feathers, Wartenberg wheel. etc.– get ideas in our post about sensual domination)
Sensory deprivation
Wax/candle play
There's also overlap with rough sex when it comes to hair pulling, biting, scratching, fisting, and similar activities.
Read More: 16 Rough Sex Ideas For Crazy, Passionate, Intense & Hard Sex
While we don't have room to talk about all of these activities or items in-depth, remember that safety comes first. Learn how to safely use any item in your collection, use safe words, keep sheers/wire cutters/scissors on hand for a quick release, make copies of handcuff keys, never leave a bound person alone, and follow up with aftercare. Remain vigilant even as you become experienced. Don't play while under the influence, and make sure everyone involved gives consent.
Finally, recognize that even with all the education and experience in the world, these activities can still pose a risk.  This is why the BDSM community emphasizes a high standard of health and physical risk awareness among all aspects of BDSM [8].
The guide 8 Vital BDSM Rules To Keep It Safe, Sane and Sexy will help you learn the basics of BDSM safety.
Cock Rings
Cock rings can be worn during partnered sex to give your erection a boost or provide stimulation to you and your partner through a vibrating attachment or bullet.
Learn how to use a cock ring for better sex.
Position Pillows and Furniture
Whether you want to try out crazy sex positions, are struggling because of a height difference, have an injury or disability that you must accommodate, become uncomfortable when you're in the same position for too long, want to hit the right spots easier, or just want to explore something new in the bedroom, position pillows and sex furniture might be the solution!
Although you can find inflatable pillows and furniture, most quality gear is made from memory foam. It's more supportive than your traditional pillow because it doesn't compress as much. Unless space is a premium, these are probably the better option.
Liberator is known for its line of position pillows that come in various colors and materials. Some even have bondage connections! Plus, you can wash the covers to keep them looking like new.  The company also makes full-sized sex furniture that can double as regular furniture.
You can also check out position pillows from Perfect Position Cushions, Dame Products, and Misstu.
Sex Swings, Straps, and More
Sex swings and similar goodies fall between position aids and bondage gear. They not only support your body, allowing you to try different positions or do some positions more easily, but they also restrict movement a bit too.
There are several options to choose from.
Freestanding swings that come with their own frames
Sex swings that screw into your ceiling
Over-the-door swings that you can easily put away when not in use
Related slings and straps help you get into unique positions and support your body in positions such as doggy style.
Related: Doggy Style Position
Penis Sleeves, Extenders
For those who want just a little more during penetrative sex, penis extenders and cock sheaths offer one solution. These wearable sex toys can add girth, length, or both. Plus, some are textured to increase your partner's pleasure during sex.
Masturbators and Strokers
Finally, we have some toys that you might think aren't intended for partnered sex. After all, "masturbate" is right in the word! However, it can be totally hot to use a stroker when giving your partner a handjob or hold a Fleshlight between your legs as your partner thrusts. Get creative!
Other Sex Toys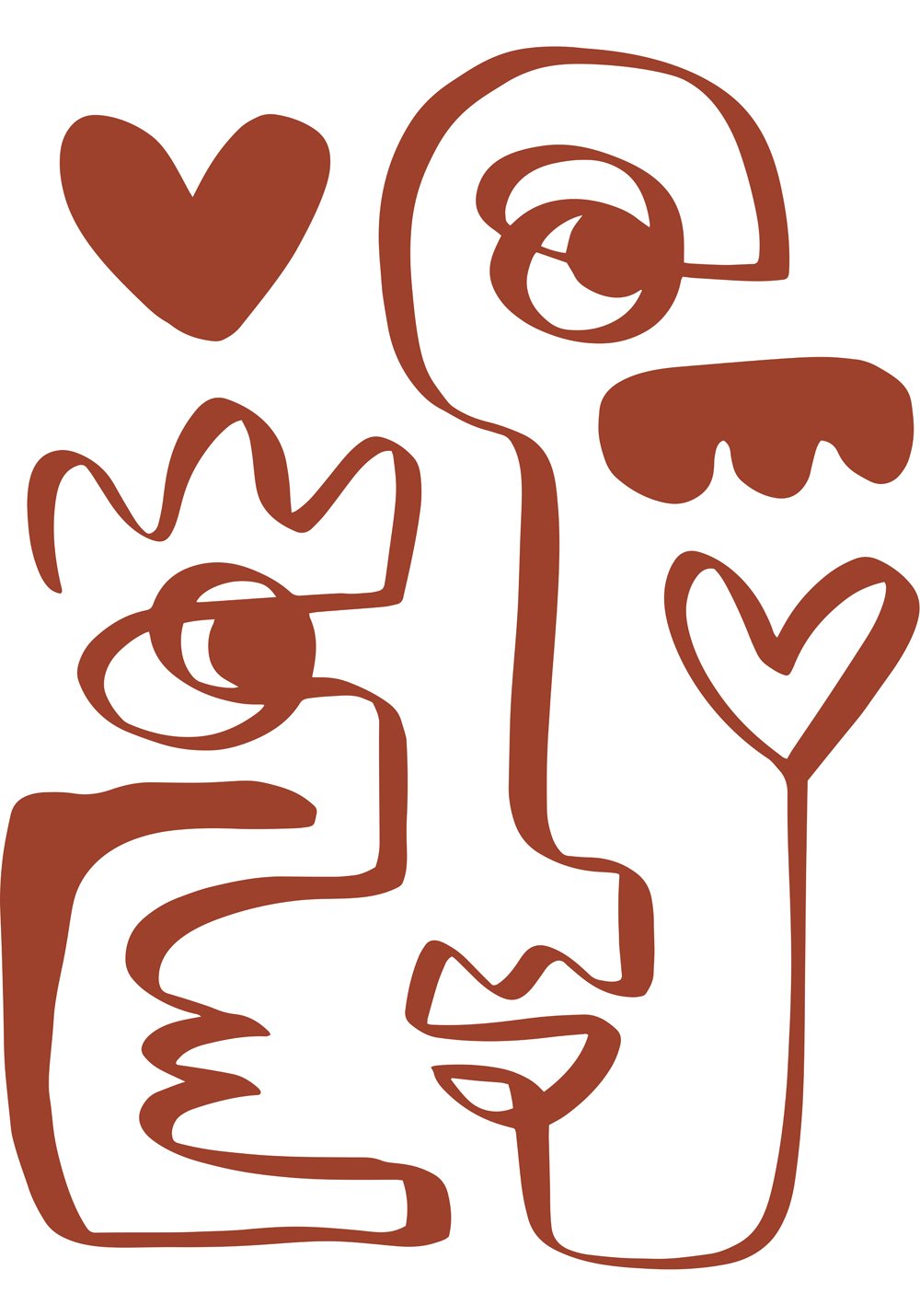 Inconspicuous Sex Toys
There's a whole category of sex toys that you can get away with using/wearing in public because they're designed not to look like sex toys or be seen at all! This group includes:
Remote-controlled vibrators such as panty vibrators that your partner can control while you wear them
BDSM gear such as cuffs or a collar that looks like jewelry
Incognito vibes such as Crave's Vesper, a vibrating pendant on a necklace
Sex toy bags that look like purses or makeup bags
Hollow pillows for storing your favorite toys
There is some overlap with discreet vibrators, of course. But you couldn't get away with using all of those in public like you can some of the above options!
Kegel Toys
You might have heard of Kegels–exercises that can strengthen pelvic floor muscles to reduce incontinence [9]–and possibly improve sexual pleasure. While you can do these exercises at any time simply by squeezing your muscles (discover how to do Kegel exercises), there are also sex toys designed to help you do Kegels.
These sex toys come in several forms. Vaginal balls, including Ben Wa balls, may be weighted or vibrating balls that you squeeze with your muscles. Some Kegel trainers look more like bulbous dildos that you squeeze around. There's also an entire category of smart Kegel trainers that connect to your phone via Bluetooth and guide you with exercise games and show you exactly how well your training is going!
Sex Machines
While technically fucking machines like the Sybian are used for solo play, they're not very common. One reason is their price: sex machines can cost thousands of dollars. They also take up a lot of room. No wonder we see them more in porn than in real life.
However, if you have the money and space and want a totally new and intense experience, then you might check out these sex machines. These machines include a vibrator or dildo that thrusts as you straddle or lie on your back. They're definitely not for the faint of heart!
Packers
A packer is a specific type of dildo that's meant to be worn during daily use. They're fantastic for trans men or anyone experimenting with gender identity. You can look for one that best matches your body type and skin color or go for something totally fantastic. It's up to you!
You'll want to pair your packer with a comfortable harness such as a jock harness if you want to wear it for a few hours at a time. Because packers tend to be softer and more flexible than traditional dildos, they may not work for penetrative sex. You may need to grab a different dildo for penetration. Experiment to find out what works for you.
Pussy, Nipple, and Penis Pumps
Another category of toys is designed to increase sensation and potentially size by creating a vacuum through manual (hand pumping) or motorized pumping. There are devices designed to fit over the clitoris (or entire vulva), nipples, or penis.
Pussy and penis pumps do not necessarily provide pleasure by themselves and may even block access to your genitals. Instead, many people use them before sex or masturbation. However, some smaller pussy pumps may be wearable during penetrative sex.  Nipple pumps can more easily be worn during masturbation or sex.
Urethral Sounds
If you've never heard of a urethral sound, you're not alone. Some men insert these ultra-thin rods, which are often made from glass or metal, into their urethra. You definitely need a taste for pain and extreme kinks if you want to try urethral sounding, and you need to beware of the risks that come with it. Although, that's true for any sexual activity!
The Best Positions for Sex Toys
Now, you can certainly check out our giant list of the best sex positions if you're looking for a sex position with a toy. However, the positions below–and their variants–work well for different sex toys.
Missionary – works well for small vibrators between your body, couples' vibes like We-Vibe, and cock rings.
Doggy style (and other rear-entry positions) – works for anal toys, dual penetration, and clitoral toys.
Cowgirl – try it with anal toys, cock rings, or clitoral stimulators. Lean forward, and your partner can use impact play toys.
Spooning – leaves the clitoris open for stimulation
Reverse cowgirl – is great for anal toys
Of course, you can use try other sex positions with toys. Many work just fine with a few adjustments, such as using a position pillow! And if you're not aiming for penetration, there's a whole world of positions available to you. For example, over-the-knee or kneeling are great positions for spanking and impact play. You can use almost any toy while your partner is lying down–and perhaps tied up. Even standing can be a fun sex position with a toy!
And when having sex with sex toys by yourself, you can try any position that you can get your body into!
A Few Final Words on Sex With Toys
After this extensive guide to using sex toys, you might want to run to the bedroom (or sex toy store if you need to stock up!) to try some of these tips or even your own ideas that were inspired by this post. Who wouldn't want to? But we have just a few words of caution.
First, you don't have to spend a lot on sex toys. There are many types of sex toys, and some more affordable options work just as well. Furthermore, sex toys are such a personal topic that it's hard to guarantee that you'll like a toy, even if it's well-made, almost universally loved, or expensive. If you're trying sex with toys or a new type of toy for the first time, the cheaper option may be better.
It's also easy for your eyes to be bigger than your orifices when using sex toys. What do we mean by this? Sometimes people buy big toys because they like the challenge, but the toy that shows up in the mail is way too big. You can always go bigger as you become more comfortable using sex toys, but you can't force a toy that's just too big. So be practical when you shop.
Finally, using a sex toy with a partner isn't exactly like using sex toys on your own. Your partner often approaches you from a different angle than you might use or might hold the toy differently. This can be fun, or it might be a little frustrating. To avoid the latter, it's important that you talk about it. Let your partner know what works and doesn't. Sex should be enjoyable for both of you!
Because talking about sex is difficult, we wrote the guide to sexual communication.
You're now set to try using sex toys or experiment with sex with toys. Have fun but always remember safety