The Reverse Cowgirl sex position is one of the more well-known sex positions out there. It's great for those who like being on top of their man, but don't want to spend all your time looking into his eyes; although, there of plenty of positions like that in our ultimate guide to sex positions.
Getting into the Reverse Cowgirl position is easy and thankfully doesn't require a huge amount of flexibility. Your man first needs to start by lying down on his back. You then need to get onto your knees, with one on either side of him, over his lap so that he is facing your back. Then just lower yourself down on him.
Side note: If you are currently struggling to orgasm during sex or masturbation, then you may want to learn about the Easy Orgasm Solution. It will teach you how to have multiple vaginal and full body orgasms during sex and masturbation. It works even if you currently struggle to orgasm during sex or when masturbating. You can find out more here.
You can then start to slowly grind on him or you can start bouncing up and down. In many ways, the Reverse Cowgirl position is very similar to both the Acrobat sex position. If you and your man switch positions, you'll be performing the Reverse Cowboy.
What You Do In The Reverse Cowgirl Position
One of the best things about the Reverse Cowgirl position that makes it easier for those who are a little shy or nervous being on top is that you don't have to face your man while performing it, which takes a lot of the 'performance pressure' or anxiety out of the equation that some girls feel when on top of their man.
Once you get comfortable being on top of your man, there are a few things you should try out. Experiment with leaning either forwards or backwards (using your hand to support yourself) to change the angle of entry. You also have the choice of either grinding on your man or bouncing up and down on him or a combination of both.
What Your Man Does In The Reverse Cowgirl Position
Your man can choose to take either an active or more passive role during Reverse Cowgirl. He can lie there while you do all the work or he can become more involved.
If he wants to become more involved, then he can grind back up against you as you are grinding on him. Or he can thrust up and down. If you want, lean back towards your man so he can use his arms to support you.
If you want to give your man back-arching, toe-curling, screaming orgasms that will keep him sexually addicted to you, then you'll find them in my private and discreet newsletter. You'll also learn the 5 dangerous & "dumb" sex mistakes that turn him off and how to avoid them. Get it here.
More Tips When Performing The Reverse Cowgirl
There are a bunch of girls who have tried out the regular Cowgirl Position with their man, but few who have tried out Reverse Cowgirl. For those that want a more fun experience when performing the Reverse Cowgirl position, here are some tips:
You can also switch roles by performing the Reverse Cowboy sex position, where your man is on top, straddling you and bending his penis right down to enter you. Just make sure your man has lots of penile flexibility!
Try doing it in front of a mirror. The cool thing about performing the Reverse Cowgirl position in front of a mirror is that you can see everything you're doing while your man is obscured. This is one way to give your confidence a boost!
Try performing Reverse Asian Cowgirl. This is simply a combination of the Reverse Cowgirl and Asian Cowgirl positions.
Reverse Cowgirl is perfect for anal sex as well as regular vaginal sex.
Similar Positions
Betty Rocker
Betty Rocker – Lean down low over his knees.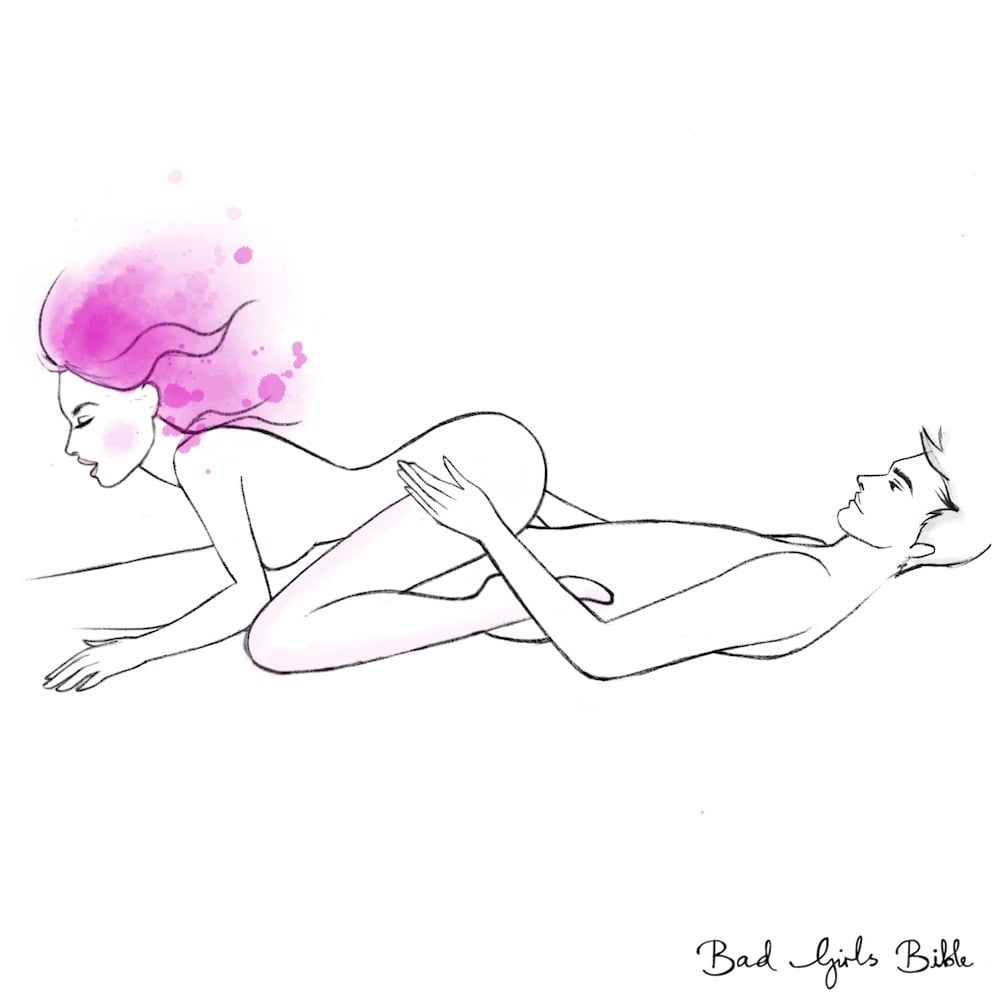 Acrobat
Acrobat – Lean back against his chest in this variant.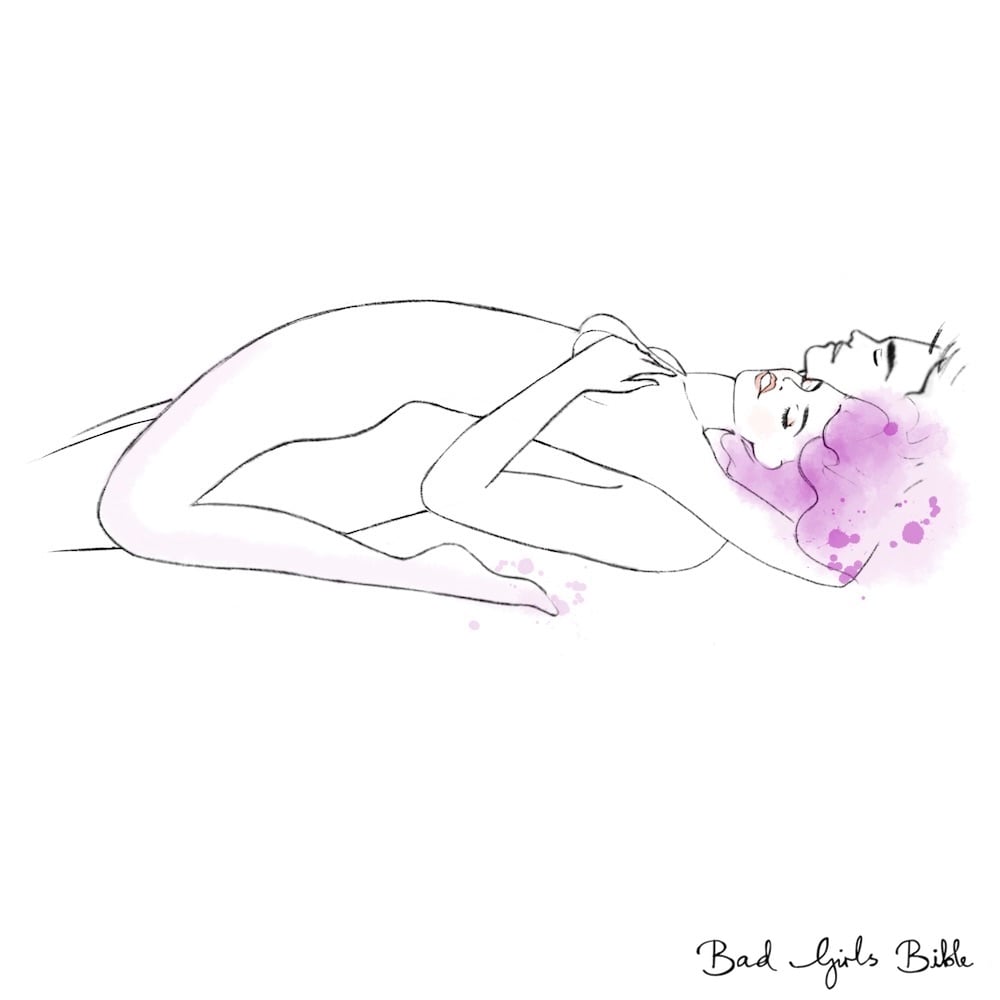 Side Saddle
Side Saddle – Crouch between his knees when he's at the end of the bed.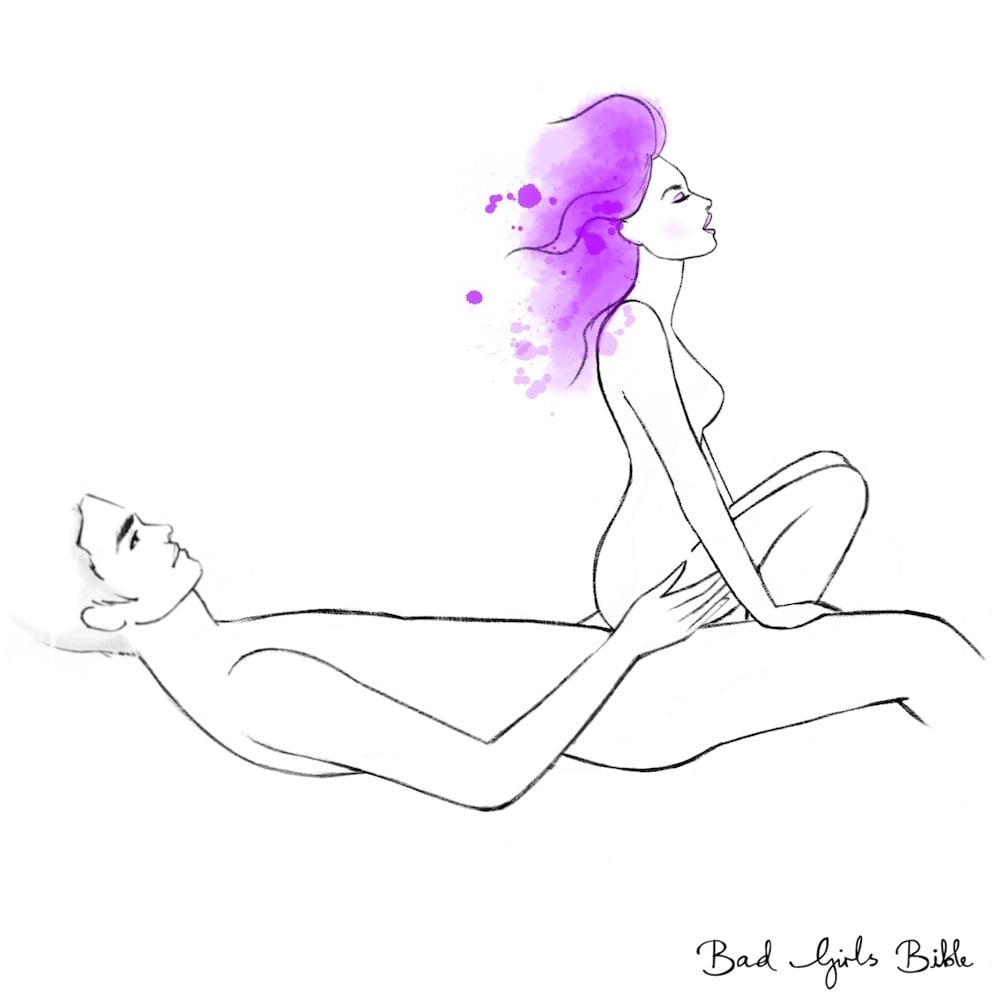 Thigh Tide
Thigh Tide – Have him lift his thigh so you can grind against it for clitoral stimulation. More on that in this post.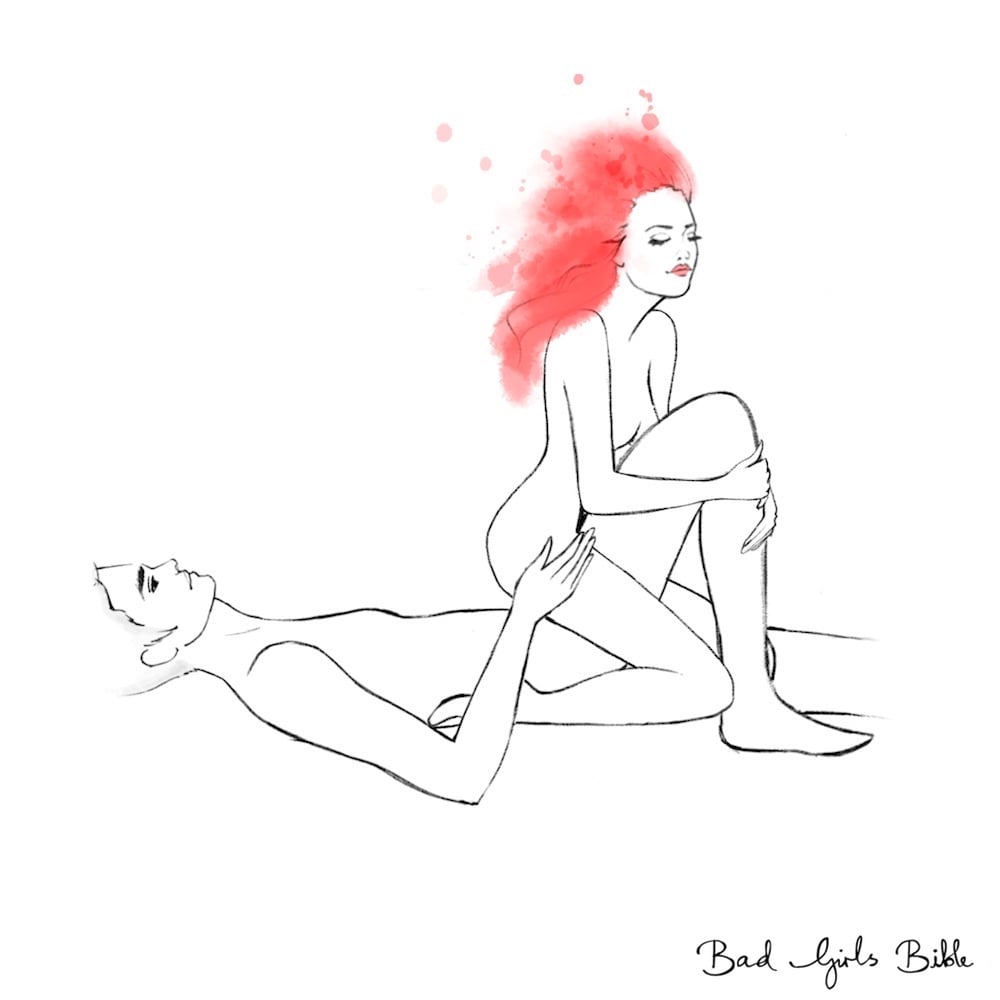 Don't forget to try all of the girl-on-top positions from our guide.
Sean's Thoughts On The Reverse Cowgirl Sex Position
I really enjoy the Reverse Cowgirl sex position. It's a nice and easy variation of the regular Cowgirl position. If you are a girl who finds themselves feeling awkward or a little nervous being on top of their man, then you should try Reverse Cowgirl, as you don't have to worry about making eye contact with him.
Orgasm Every Time. Easily. Here's How...
I want to tell you about my friend Karen.
Karen came to me one day. She was hysterical.
She told me that her marriage was falling apart because she and her husband didn't have satisfying sex.
Every time they were intimate, Karen was faking her orgasms. It turns out she couldn't orgasm during sex.
In fact...
She never had an orgasm in her entire life. Not one!
This left her feeling embarrassed and ashamed. And...
She completely hid this from her husband. Thankfully...
It turns out that there is a way for any woman to orgasm. Easily. And have multiple vaginal and full body orgasms during sex and masturbation.
It's called the Easy Orgasm Solution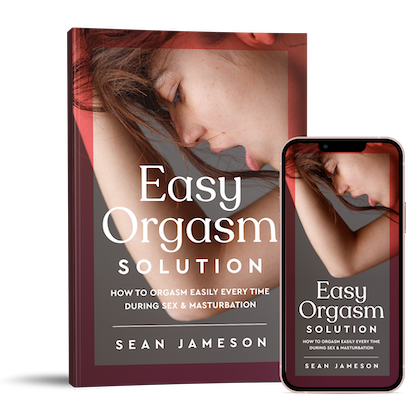 I shared it with Karen.
After she followed the simple process outlined in the course, she could barely come to terms with how...
Quickly and dramatically her sex life changed.
We met up a few months later and...
She would not stop talking about it,
"I thought I was one of those women who couldn't orgasm. I used to think I was 'broken' and 'unfixable.' This saved my sex life, and that saved my marriage."
Even if you currently struggle to orgasm during sex or when masturbating, the Easy Orgasm Solution process will also work for you.
And best of all, you don't need to do anything weird or uncomfortable to start having the best orgasms and sex of your life.