The Asian Cowgirl sex position is very similar to regular the regular Cowgirl position. You are on top while your man is lying down on his back. However, there are still some major differences that you need to consider when performing it. By the way, you can also find over 100 more sex position in our sex positions guide.
In the regular Cowgirl position, you will have your knees either side of your man, resting on the bed. When you are doing the Asian Cowgirl with your man, you will be squatting, which means that most of your weight will be supported by your feet while you are squatting. You can use your hands to take some of your weight by putting them on either your man's chest or on either side of him on the bed. If you are not very strong or flexible, you will find the Asian Cowgirl position to be quickly tiring.
Side note: If you are currently struggling to orgasm during sex or masturbation, then you may want to learn about the Easy Orgasm Solution. It begins by teaching you the techniques to orgasm easily and consistently. Then you'll learn how to have multiple vaginal and full body orgasms during sex and masturbation. You can find out more here.
What The Girl Does In The Asian Cowgirl Position
When you are in the Asian Cowgirl position, you will be squatting over your man. I find that it's best to start from the regular Cowgirl position and then transition into Asian Cowgirl. To move into Asian Cowgirl from regular Cowgirl, first lean forwards and put your hands on the bed to steady yourself. Next rock back onto your toes and raise your body just off your man to get into the squatting position.
Now put your hands on your man's chest and together using both your arms and legs, slowly rise and down. If you find that your arms are getting tired from doing most of the work, then switch to using your legs and vice-versa. Obviously, you can change the angle of entry by either leaning forwards or backward. However if you lean backward too much, your may find that it's harder to balance, and your legs get tired even faster.
This is a great pose to take control and tease your man. More tips for taking control and teasing your man.
What The Guy Does In The Asian Cowgirl Position
Your guy will have much less work to do when you are in the Asian Cowgirl position. If he wants, he can just lie there and do nothing at all. But that's not what great sex is all about.
What's best is if he helps you to bounce up and down. In other words, he can put his hands under your legs/bum and help to lift you up and down so that you are not doing all of the work. Alternatively, he can put a hand on either side of your waist to help you to maintain your balance.
If you want to give your man back-arching, toe-curling, screaming orgasms that will keep him sexually addicted to you, then you'll find them in my private and discreet newsletter. You'll also learn the 5 dangerous & "dumb" sex mistakes that turn him off and how to avoid them. Get it here.
Top Tip
If you find that you tire quickly in the Asian Cowgirl position, then a great way to last much longer is to try and stay steady in one position, while your man does all the thrusting. However, if you like the burn, then check our more sexercise tips here.
Things To Consider When Performing The Asian Cowgirl Sex Position
Having gotten some feedback from students who have tried or regularly use the Asian Cowgirl position with their man, here is what I have learned:
It gets tiring quickly. I know I have already said this. But from talking to students, most have lasted less than 2 minutes in the Asian Cowgirl position before their legs become too weak to keep supporting themselves. Try slower sex, which allows you to take a break and switch positions.
The best way to last longer is to use the Top Tip above, where you hold still while your man does all the thrusting.
You need a good degree of flexibility and strength to do the Asian Cowgirl.
You can use a firm cushion or two under your bum so that your legs are no longer taking all the weight. Make sure to get your man to keep his legs together if you do this. Otherwise, the cushions will not be of much use.
Try this as an anal sex position.
Similar Positions
Corner Cowgirl
Corner Cowgirl – Try riding him from the corner of your bed.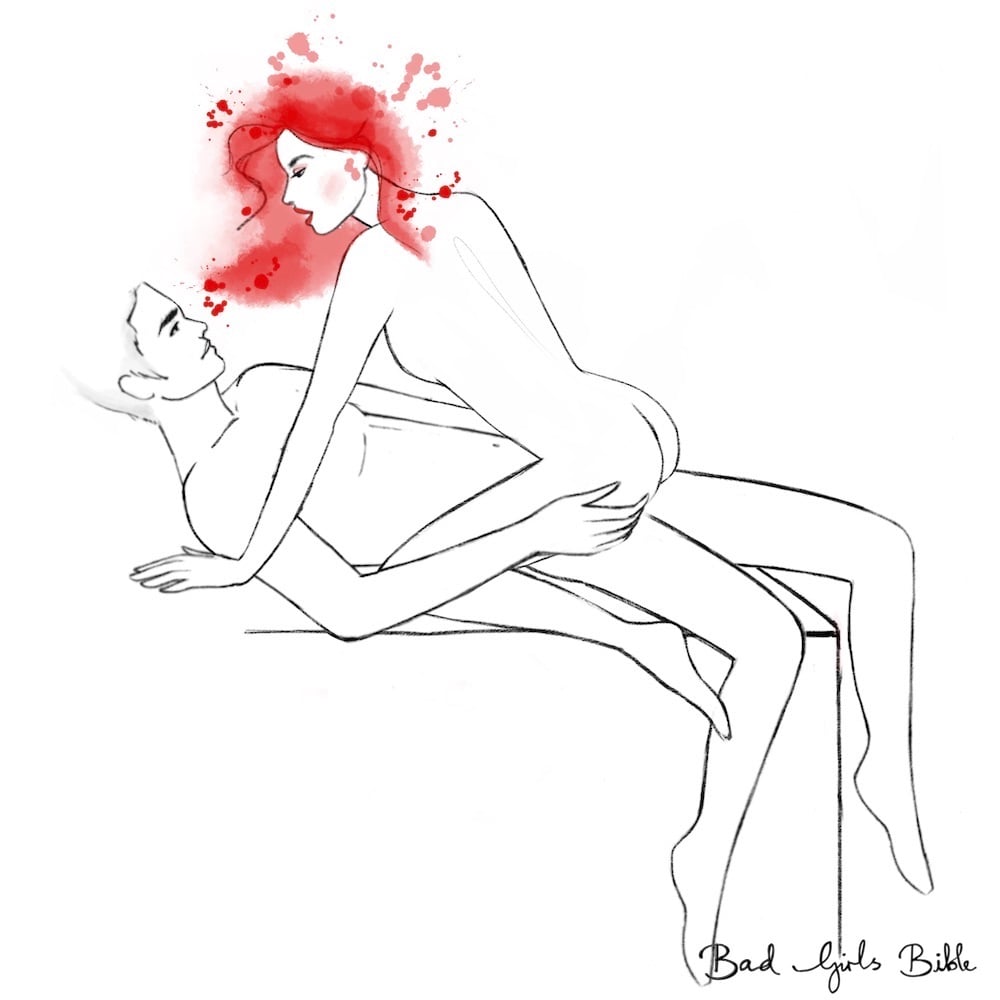 Sofa Surprise
Sofa Surprise – When you can't wait to get into the bedroom!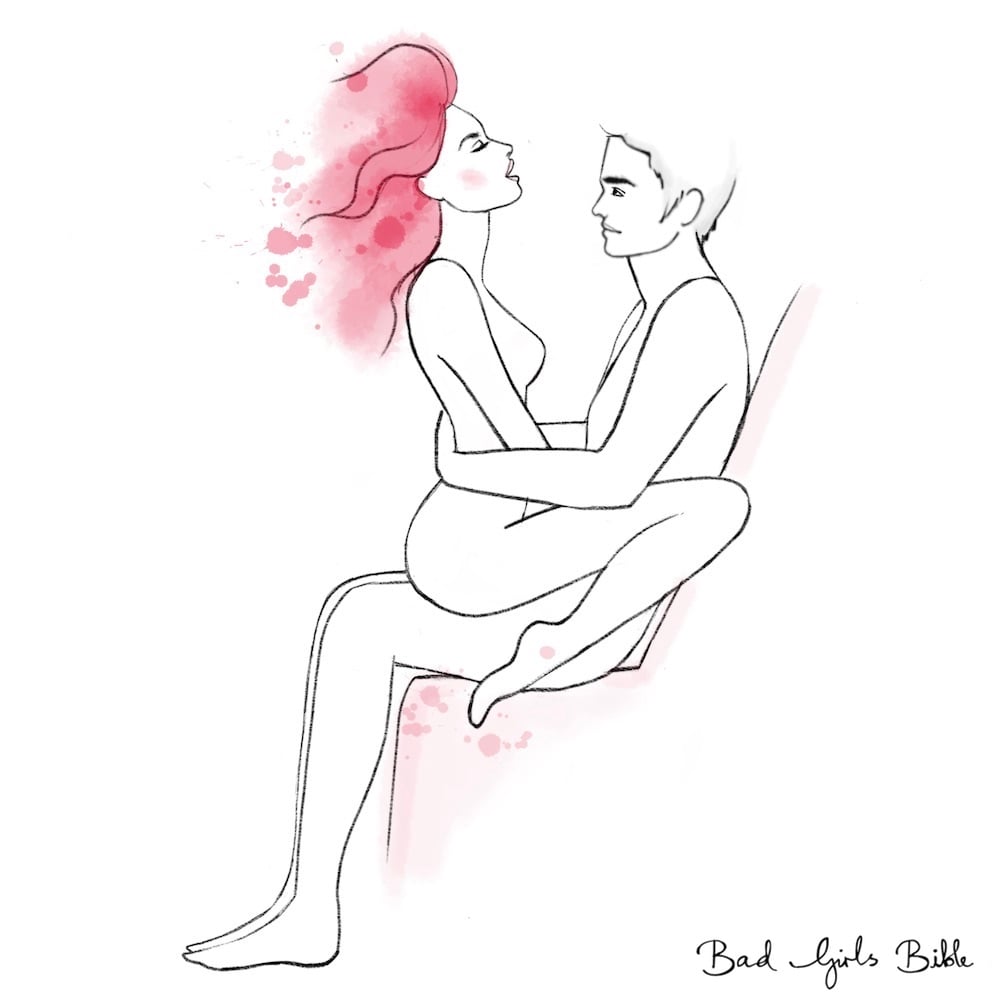 Mastery
Mastery – Similar to the above but on a chair.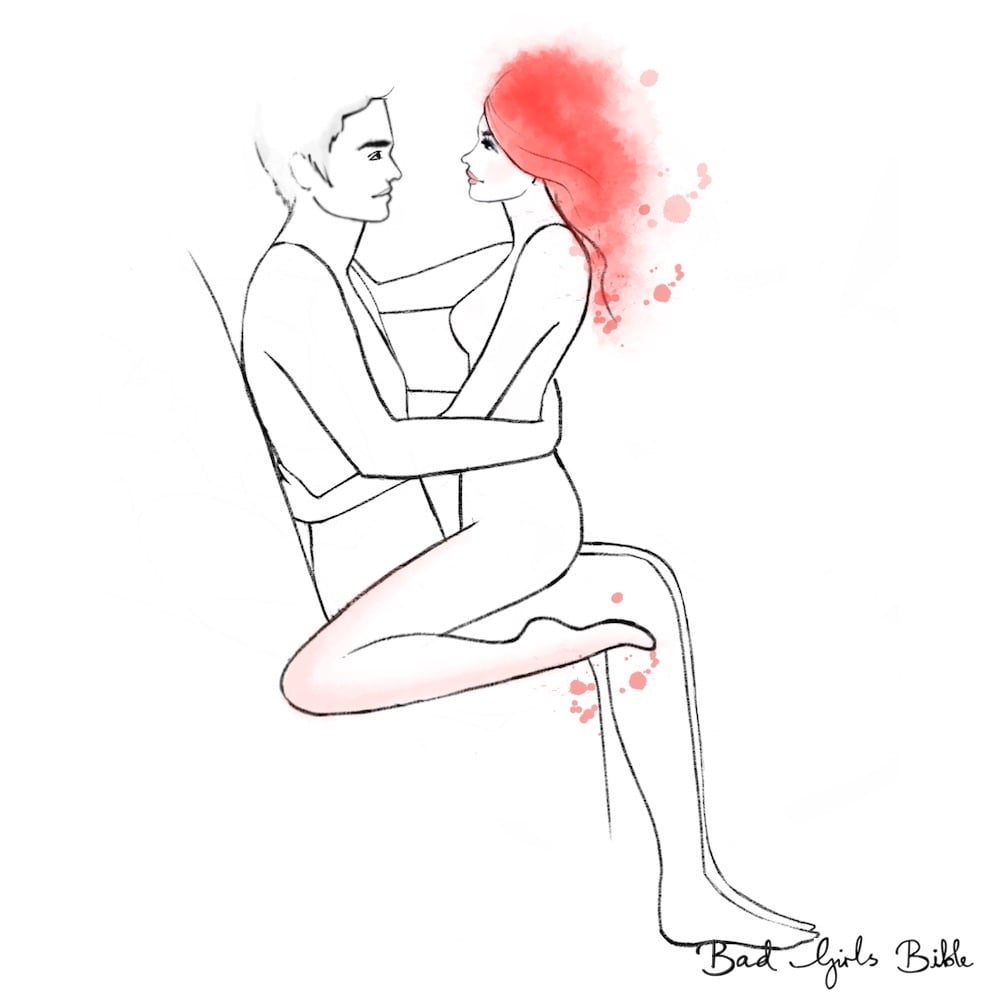 Fast Fuck
Fast Fuck – Squat over him on the bed.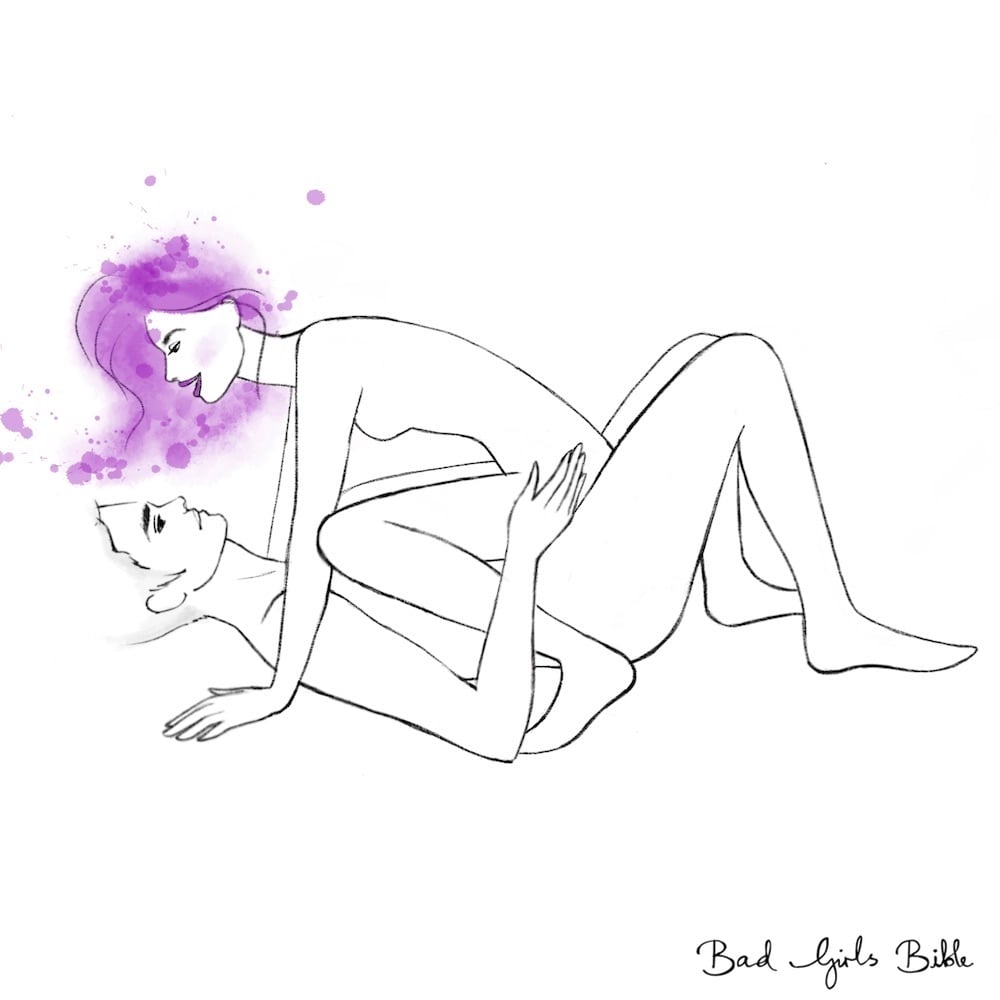 A lot of women love how powerful it feels when they're on top, and men love these girl on top positions, too!
Sean's Thoughts On The Asian Cowgirl Position
Personally, I am not the biggest fan out there of the Asian Cowgirl position. Although, one thing I have learned from it is that if your man can thrust very rapidly, girls can get a lot of pleasure from it when they stay steady in one position.
Orgasm Every Time. Easily. Here's How...
I want to tell you about my friend Karen.
Karen came to me one day. She was hysterical.
She told me that her marriage was falling apart because she and her husband didn't have satisfying sex.
Every time they were intimate, Karen was faking her orgasms. It turns out she couldn't orgasm during sex.
In fact...
She never had an orgasm in her entire life. Not one!
This left her feeling embarrassed and ashamed. And...
She completely hid this from her husband. Thankfully...
It turns out that there is a way for any woman to orgasm. Easily. And have multiple vaginal and full body orgasms during sex and masturbation.
After I shared the simple process with Karen, she could barely come to terms with how...
Quickly and dramatically her sex life changed.
We met up a few months later and...
She would not stop talking about it,
"I thought I was one of those women who couldn't orgasm. I used to think I was 'broken' and 'unfixable.' This saved my sex life, and that saved my marriage."
Even if you currently struggle to orgasm during sex or when masturbating, this process will also work for you.
And best of all, you don't need to do anything weird or uncomfortable to start having the best orgasms and sex of your life.