The Corner Cowgirl sex position is obviously a variation of the regular Cowgirl sex position, where you are on top of your man at the corner of the bed while he's lying on his back. This is a great position to try if you are getting bored of regular Cowgirl. If you're looking for even more variety, check out this list of sex positions!
To perform it, your man needs to lie on his back on the bed. His crotch should be positioned by the corner of the bed so that one of his legs dangles over one side of the bed while the other dangles over the end of the bed. If possible, your man should plant his feet on the floor to give himself some stability. You then need to straddle him as you normally would when performing the cowgirl position. You can do this by resting on your knees at the edge of the bed or staying on your feet and squatting so that you can easily "bounce" up and down on him.
Side note: If you are currently struggling to orgasm during sex or masturbation, then you may want to learn about the Easy Orgasm Solution. It will teach you how to have multiple vaginal and full body orgasms during sex and masturbation. It works even if you currently struggle to orgasm during sex or when masturbating. You can find out more here.
What The Girl Does In The Corner Cowgirl Position
So when you are on top of your man, on your knees, part of your lower legs will be hanging over the edge of the bed.
Your first objective is a safety one: you need to be careful not to accidentally slip backwards and fall off him. Don't worry if you're not a natural. Being on top takes practice, and not every woman feels confident on top.
To make sure you don't fall off, try leaning forward a little while on top of your man. Instead of just "bouncing" up and down on your man, you may find it a bit more pleasurable to sit right down on him and move your hips forwards and backwards so that you are grinding on him with very little thrusting.
What The Guy Does In The Corner Cowgirl Position
When your man is lying on his back, he has the option of relaxing and letting you do most of the work, but really he should be doing his fair share if he is serious about great sex.
If the bed is at the right height and his feet are planted on the floor, it means that he can thrust up into you quite vigorously, while you keep yourself slightly elevated on your knees. He can also put his hands on your hips and push you forwards and backwards to grind on him. His hands will be free to rub your clit or play with your butt if you like that. Just let him know what you like.
If you want to give your man back-arching, toe-curling, screaming orgasms that will keep him sexually addicted to you, then you'll find them in my private and discreet newsletter. You'll also learn the 5 dangerous & "dumb" sex mistakes that turn him off and how to avoid them. Get it here.
Things To Consider When Performing The Corner Cowgirl Position
As the Corner Cowgirl position is so similar to the regular Cowgirl position, it's fairly popular and I have managed to get some great feedback on it from students:
The first thing is to make sure that you don't slip backwards and accidentally fall off. A great wat to prevent yourself from falling off is just to get your man to move further back towards the middle of the bed so that only his lower legs are hanging over the edge.
As with most sex positions, make sure to do a little experimentation by leaning forwards and backwards to find an angle that you enjoy.
You won't be able to perform it if your bed has both a headboard and footboard, but you may be able to use a foot stool.
Similar Positions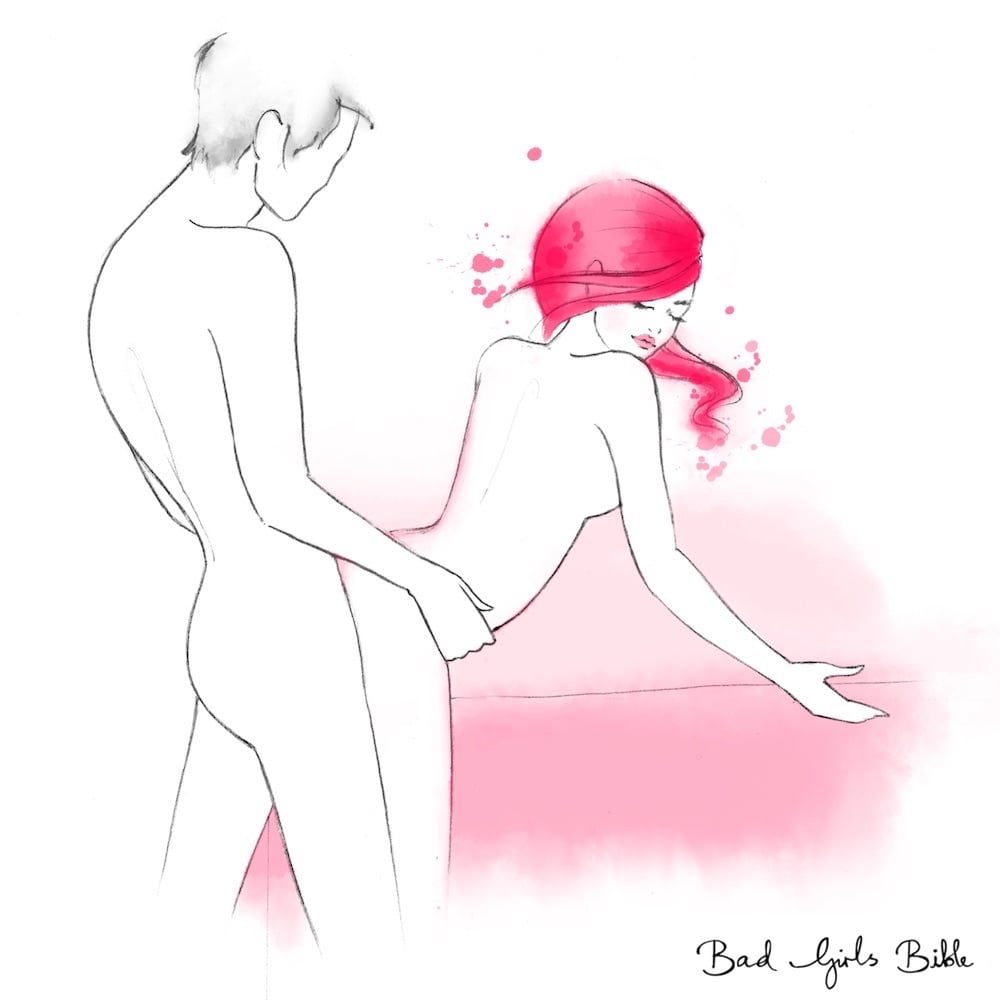 Adapt another classic position at the corner of your bed.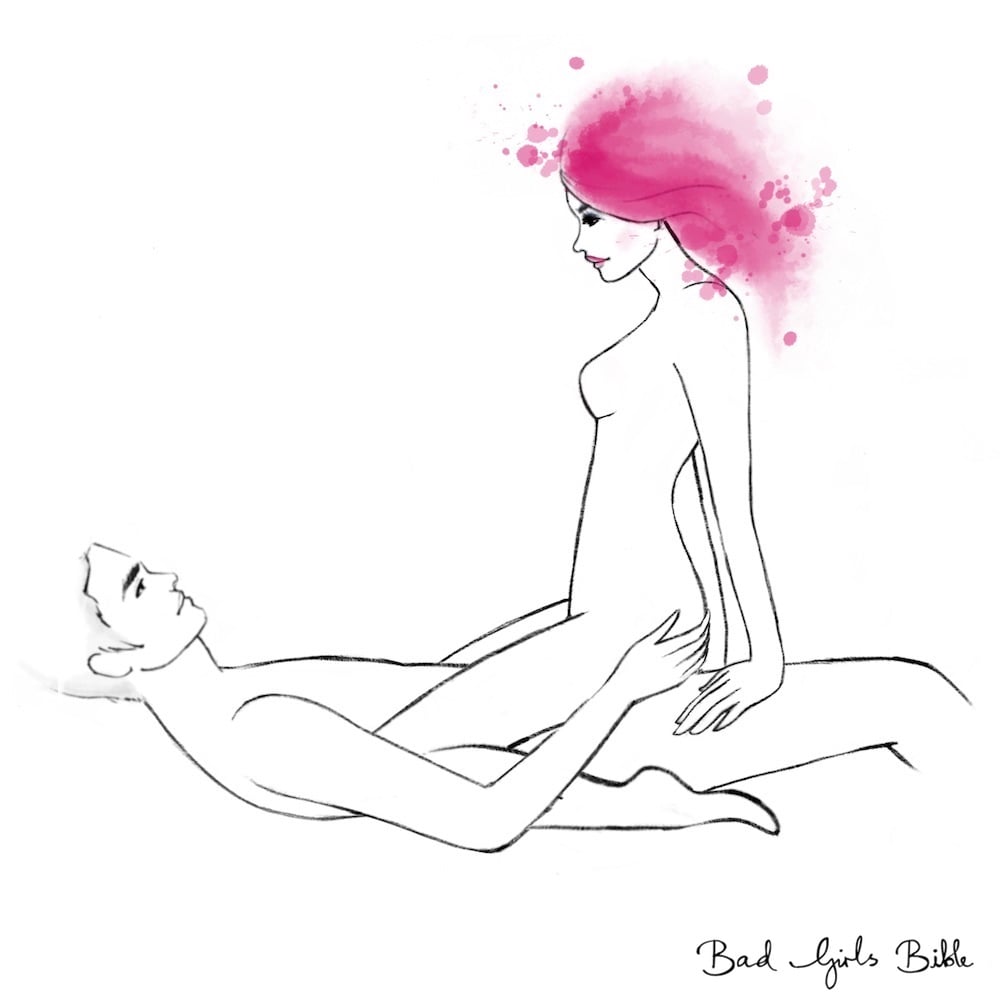 No angles when you ride your man in this pose.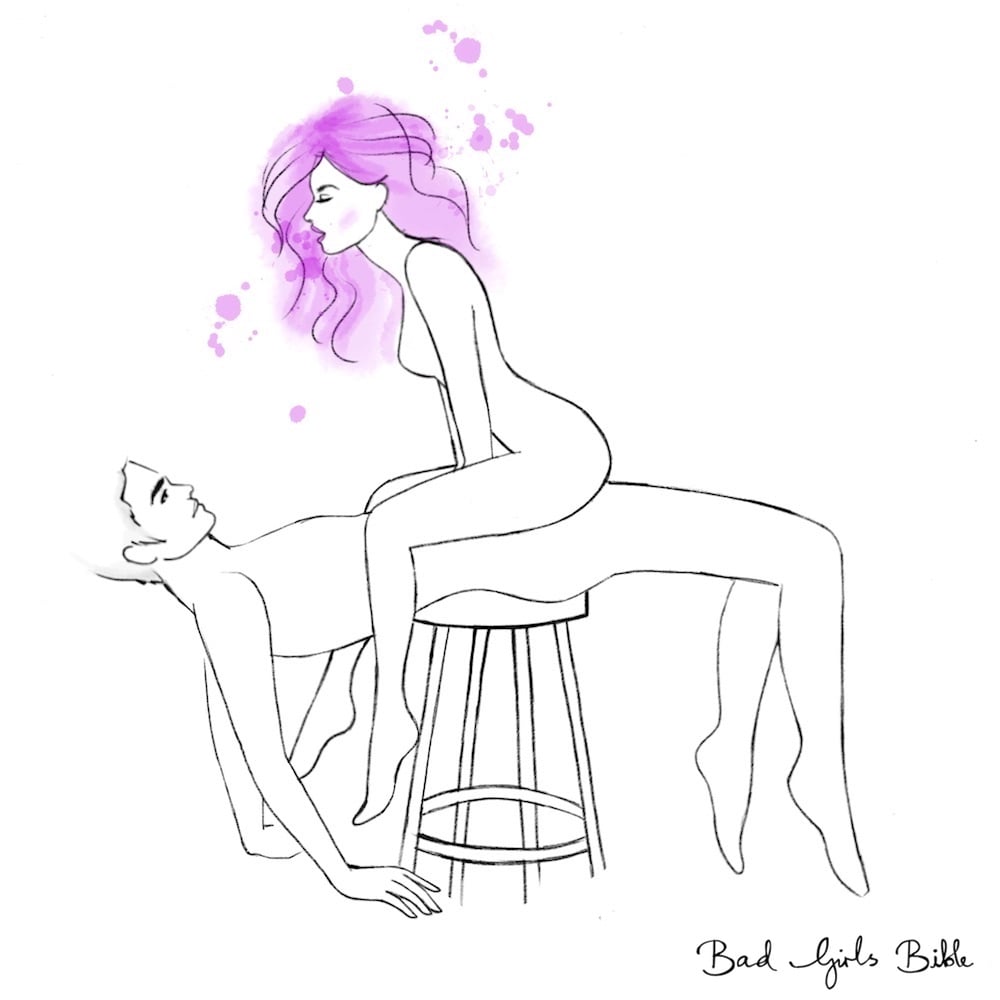 Try this if your man likes bending backward while you're on top.
There are a dozen more girl-on-top sex positions in this post.
Sean's Thoughts On The Corner Cowgirl Sex Position
I personally enjoy the Corner Cowgirl sex position as it's simple to transition to from Cowgirl or Asian Cowgirl. When I have my feet firmly on the ground, it allows me to thrust back into my partner very easily for more passionate sex.
Orgasm Every Time. Easily. Here's How...
I want to tell you about my friend Karen.
Karen came to me one day. She was hysterical.
She told me that her marriage was falling apart because she and her husband didn't have satisfying sex.
Every time they were intimate, Karen was faking her orgasms. It turns out she couldn't orgasm during sex.
In fact...
She never had an orgasm in her entire life. Not one!
This left her feeling embarrassed and ashamed. And...
She completely hid this from her husband. Thankfully...
It turns out that there is a way for any woman to orgasm. Easily. And have multiple vaginal and full body orgasms during sex and masturbation.
It's called the Easy Orgasm Solution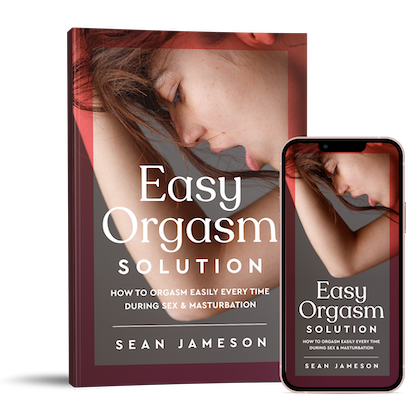 I shared it with Karen.
After she followed the simple process outlined in the course, she could barely come to terms with how...
Quickly and dramatically her sex life changed.
We met up a few months later and...
She would not stop talking about it,
"I thought I was one of those women who couldn't orgasm. I used to think I was 'broken' and 'unfixable.' This saved my sex life, and that saved my marriage."
Even if you currently struggle to orgasm during sex or when masturbating, the Easy Orgasm Solution process will also work for you.
And best of all, you don't need to do anything weird or uncomfortable to start having the best orgasms and sex of your life.