The Crab sex position is a position that I only recommend you try if your man has a good deal of penile flexibility. This is because you will be bending his penis pretty far back when you sit on him. Some couples should avoid this position and stick to other sex positions from our guide, instead.
In many respects, the Crab Sex Position is similar to the Cowgirl position, with you on your knees on top, facing your man while he is lying on his back. But instead of you being in a relatively upright position on top of your man, you will be leaning right back. Make sure that you stretch your hands out behind you to support yourself in this position. Your man should keep his legs together.
Side note: If you are currently struggling to orgasm during sex or masturbation, then you may want to learn about the Easy Orgasm Solution. It begins by teaching you the techniques to orgasm easily and consistently. Then you'll learn how to have multiple vaginal and full body orgasms during sex and masturbation. You can find out more here.
When you are in this position, his penis will be stimulating the upper wall of your vagina a lot more than if you were just doing the regular Cowgirl or even Asian Cowgirl.
What The Girl Does In The Crab Position
In the Crab position, you will be leaning right backwards, supporting yourself on the bed with your hands behind your back. When you are first getting into this position, it's important to slowly ease yourself backwards so as not to accidentally hurt your man by over-straining his penis.
Once you are in position, you just need to slowly bring your body up and down. Use both your arms and legs to achieve this. You can also grind on him by thrusting your hips forwards and backwards. But again make sure to start off doing this very slowly to prevent yourself from accidentally injuring your man.
What The Guy Does In The Crab Position
The most important job for your man in the Crab position is to let you know how he feels. He needs to tell you immediately if you are putting too much pressure on his penis. Once he is comfortable, then he can start to enjoy himself a lot more. He can start thrusting back into you. Or if you are grinding on him, then he can grab your hips and help move you back and forward.
To help support you, your man can raise his legs slightly and bend his knees so that you can rest part of your weight on his thighs instead of having your hands carry all your weight.
Related: If you want to give your man back-arching, toe-curling, screaming orgasms that will keep him sexually addicted to you, then you'll find them in my private and discreet newsletter. You'll also learn the 5 dangerous & "dumb" sex mistakes that turn him off and how to avoid them. Get it here.
Things To Consider When Performing The Crab Sex Position
As the Crab position is quite easy to perform by transitioning to it from regular Cowgirl, a lot of students have tried it with their partners. Here is some of the feedback I have gotten.
Better Safe Than Sorry: It's crucial that you ease yourself into this position with your man. Sex is not supposed to painful for either of you, so at first make sure that your man is not in any pain. Sex shouldn't be painful.
Your man can help control how far you lean back by using his legs.
Sometimes you will get a lot more pleasure out of this position by just grinding and rotating your hips when on top of your man instead of taking him in and out. This can provide great clitoral stimulation for you.
Similar Positions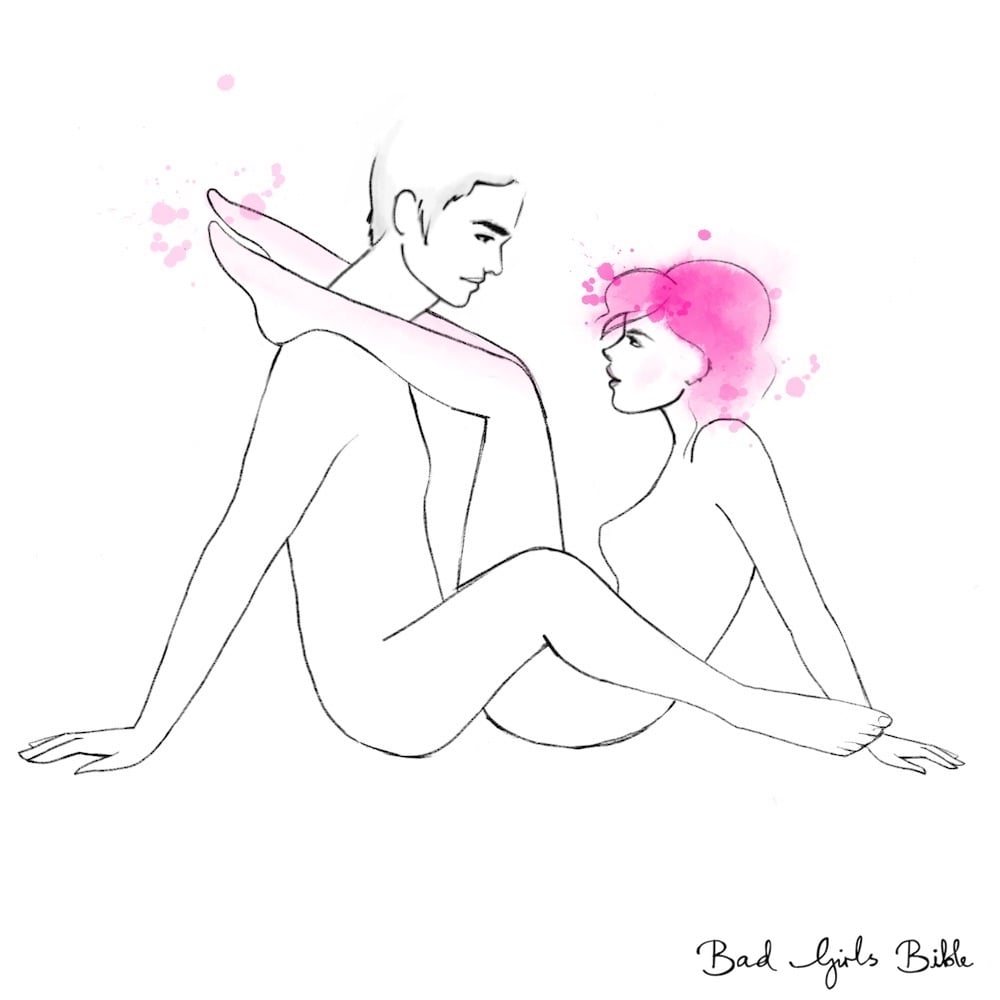 Raise your legs while he bends his at the knees.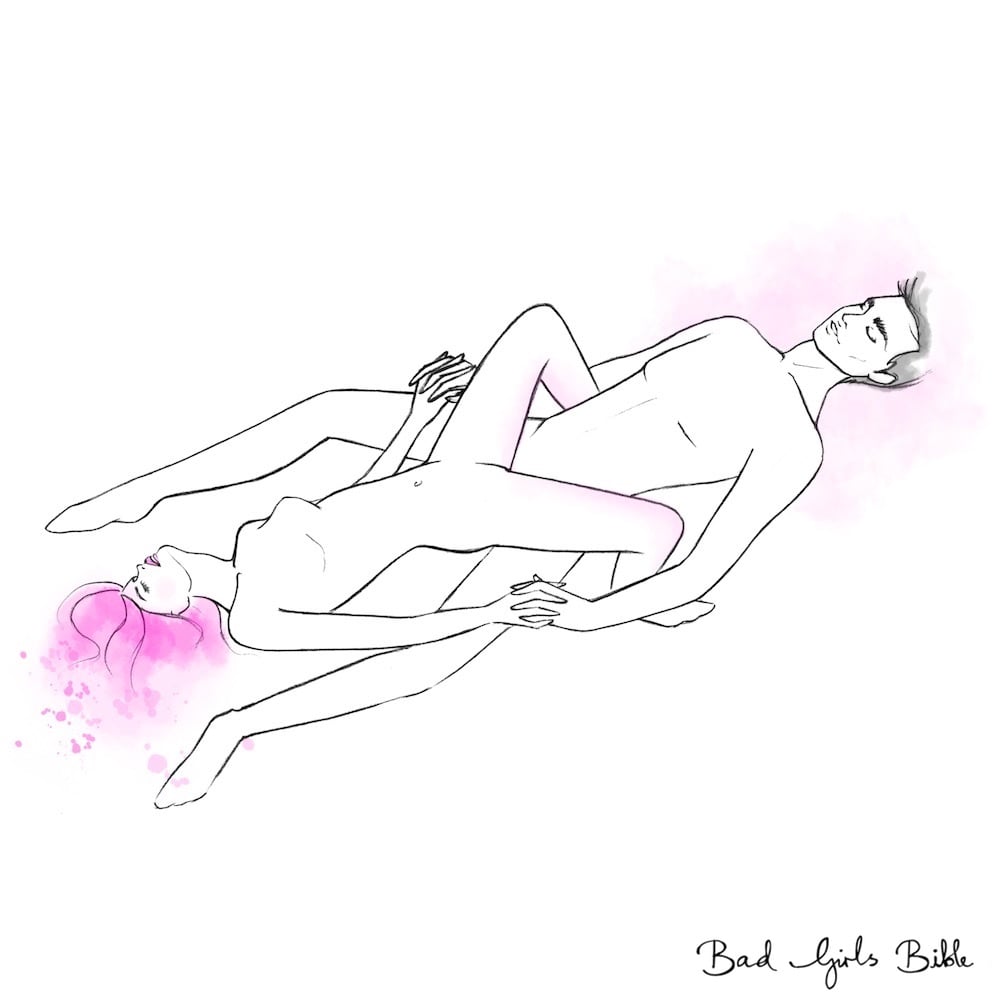 He straightens his legs and you lean all the way back.
These are just a few girl-on-top positions we recommend.
Sean's Thoughts On The Crab Position
The Crab position is definitely a little more exotic than most sex positions I teach (Like crazy sex positions? Try these!), but it can be incredibly enjoyable for those who like having their G-Spot stimulated by their man. The key is finding the right depth of penetration and angle for maximum pleasure and enjoyment.
This Woman Finally Learned How To Orgasm Easily During Sex. At 42 Years Old. Here's How...
I want to tell you about my friend Karen.
Karen came to me one day. She was hysterical.
She told me that her marriage was falling apart because she and her husband didn't have satisfying sex.
Every time they were intimate, Karen was faking her orgasms. It turns out she couldn't orgasm during sex.
In fact...
She never had an orgasm in her entire life. Not one!
This left her feeling embarrassed and ashamed. And...
She completely hid this from her husband. Thankfully...
It turns out that there is a way for any woman to orgasm. Easily. And have multiple vaginal and full body orgasms during sex and masturbation.
I shared the process with Karen.
After she followed the simple process, she could barely come to terms with how...
Quickly and dramatically her sex life changed.
We met up a few months later and...
She would not stop talking about it,
"I thought I was one of those women who couldn't orgasm. I used to think I was 'broken' and 'unfixable.' This saved my sex life, and that saved my marriage."
Even if you currently struggle to orgasm during sex or when masturbating, this process will also work for you.
And best of all, you don't need to do anything weird or uncomfortable to start having the best orgasms and sex of your life.