The Deep Impact position is very similar to the Criss Cross position. It gets its name from the fact that you can have very deep penetrative sex with your man. It's also easy to have passionate, even rough sex in this position. Other positions from our sex positions guide might be better for intimate sex, however.
You need to lie down on your back in this position and point your legs towards the ceiling (you can bend them if they are starting to become uncomfortable). Your man will be on his knees, upright, facing towards you. He can either be on the floor, lower than you, or on the bed. You need to rest your legs on his shoulders, one on each shoulder. He then grabs you by your thighs and holds you tightly while he is thrusting into you.
What The Girl Does In The Deep Impact Position
When you are in the Deep Impact position, you need to let your man do most of the work as it's a position for him to feel dominant in – and for you to feel submissive. More on that here. If your man is kneeling on the floor and you are at the edge of the bed, then you can grab the edge of the bed and pull yourself in towards him with each thrust.
Your man won't be providing much stimulation to your clit in the Deep Impact position, so you can use your hands to masturbate yourself instead.
What The Guy Does In The Deep Impact Position
Your man has a very simple and straightforward job in the Deep Impact position. He just needs to thrust in and out. That's it! If he wants to thrust harder, then he can grab your legs to give him more leverage. He can also slightly lean over you to dominate you more and change his angle. If he wants, he can lean backward and raise your waist from the bed.
If he is on his knees on the bed, he can change his height by bringing his knees either closer together or spreading them further apart.
Related: If you want to give your man back-arching, toe-curling, screaming orgasms that will keep him sexually addicted to you, then you'll find them in my private and discreet newsletter. You'll also learn the 5 dangerous & "dumb" sex mistakes that turn him off and how to avoid them. Get it here.
Things To Consider When Performing The Deep Impact Sex Position
A lot of students that I have talked to about the Deep Impact sex position really enjoy it. They have given some interesting feedback on it:
The Deep Impact is great for rough, passionate sex with your man. But sometimes guys get a little carried away and it can become more painful than fun for you. If your man does get a little carried away, then make sure to tell him. Great sex is about 2 people enjoying themselves. It's not just about him having a good time, while you lie there feeling uncomfortable.
The Deep Impact is just as good for anal sex as it is for vaginal sex. Tips in this post.
Instead of grabbing you by the legs, he can grab you by the arms and use them to pull you in.
Similar Positions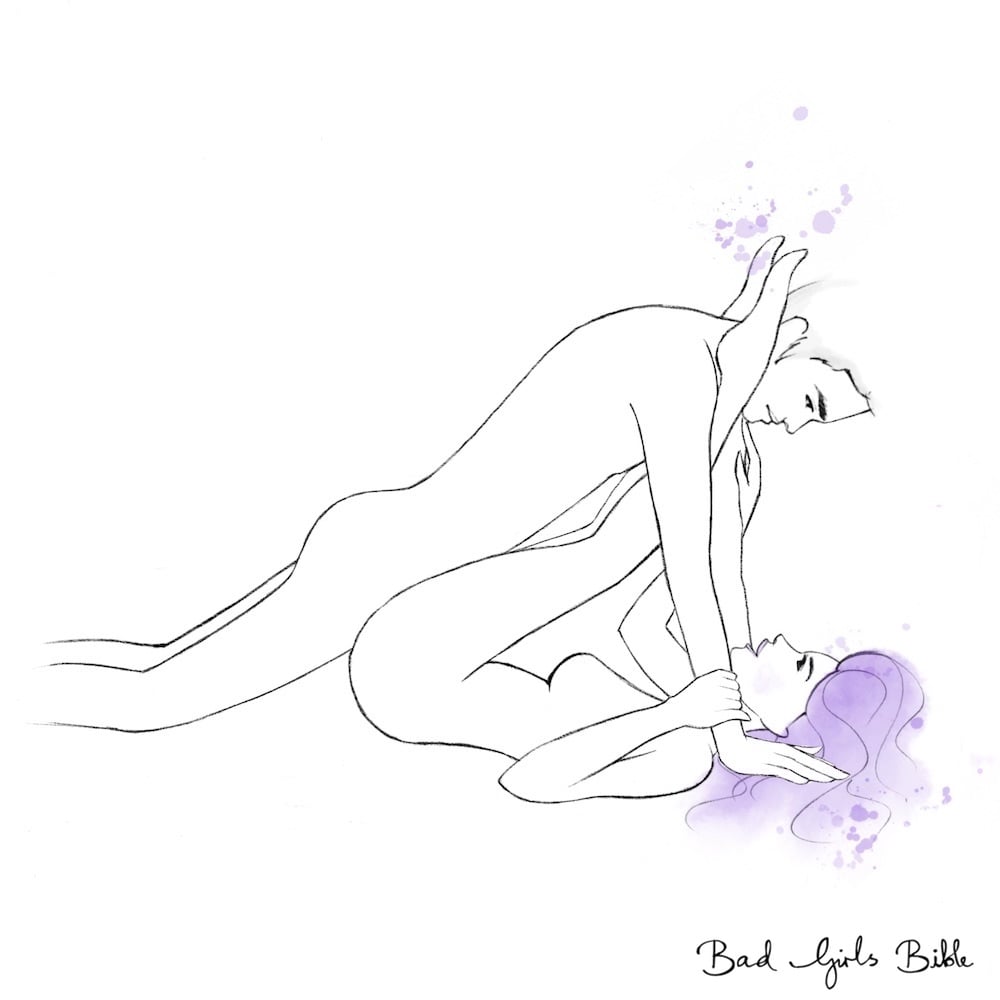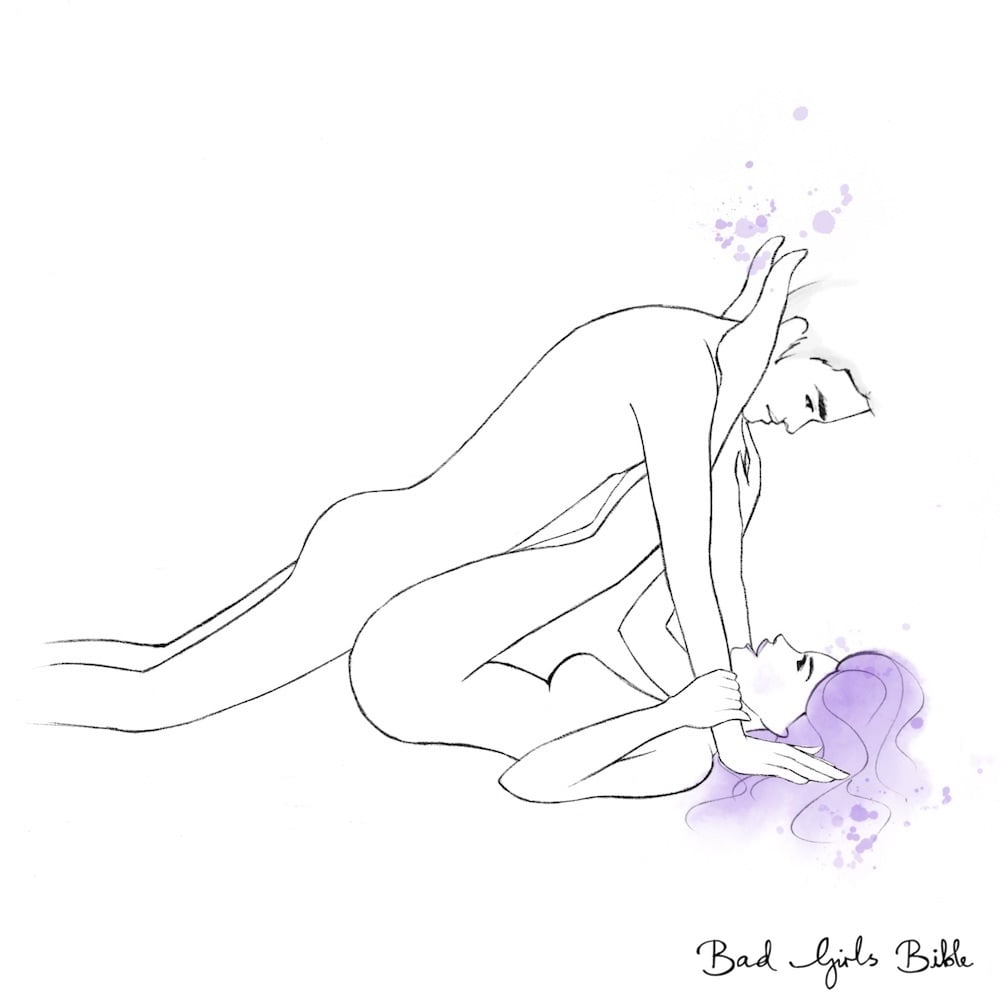 This one requires a bit more flexibility because your legs are further back.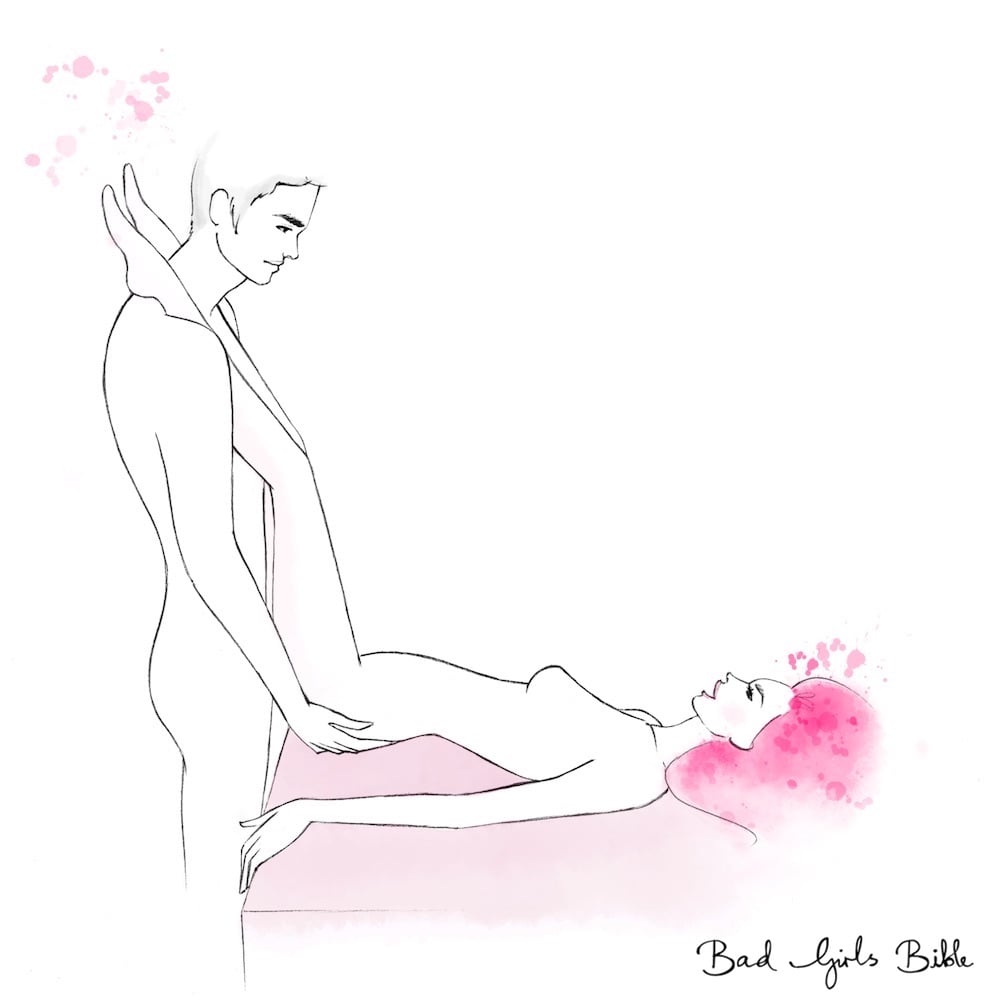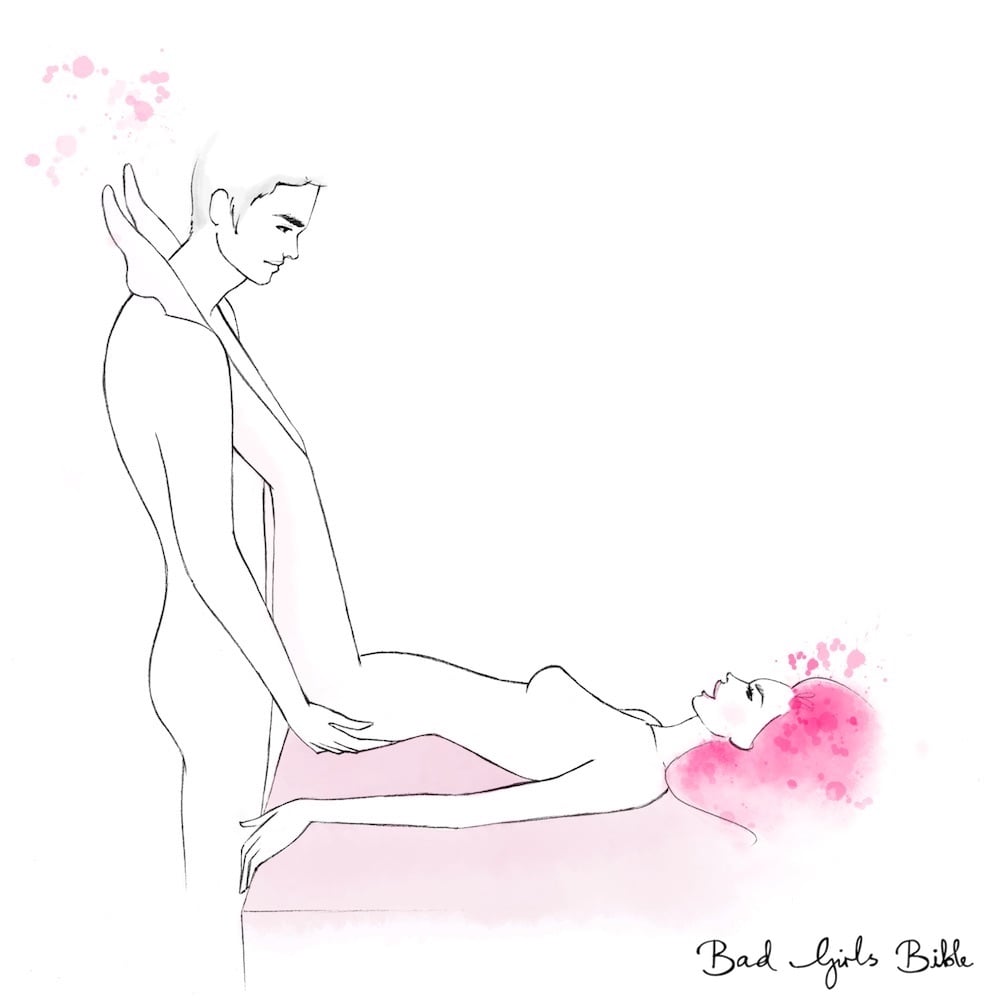 Your man stands up at the edge of the bed.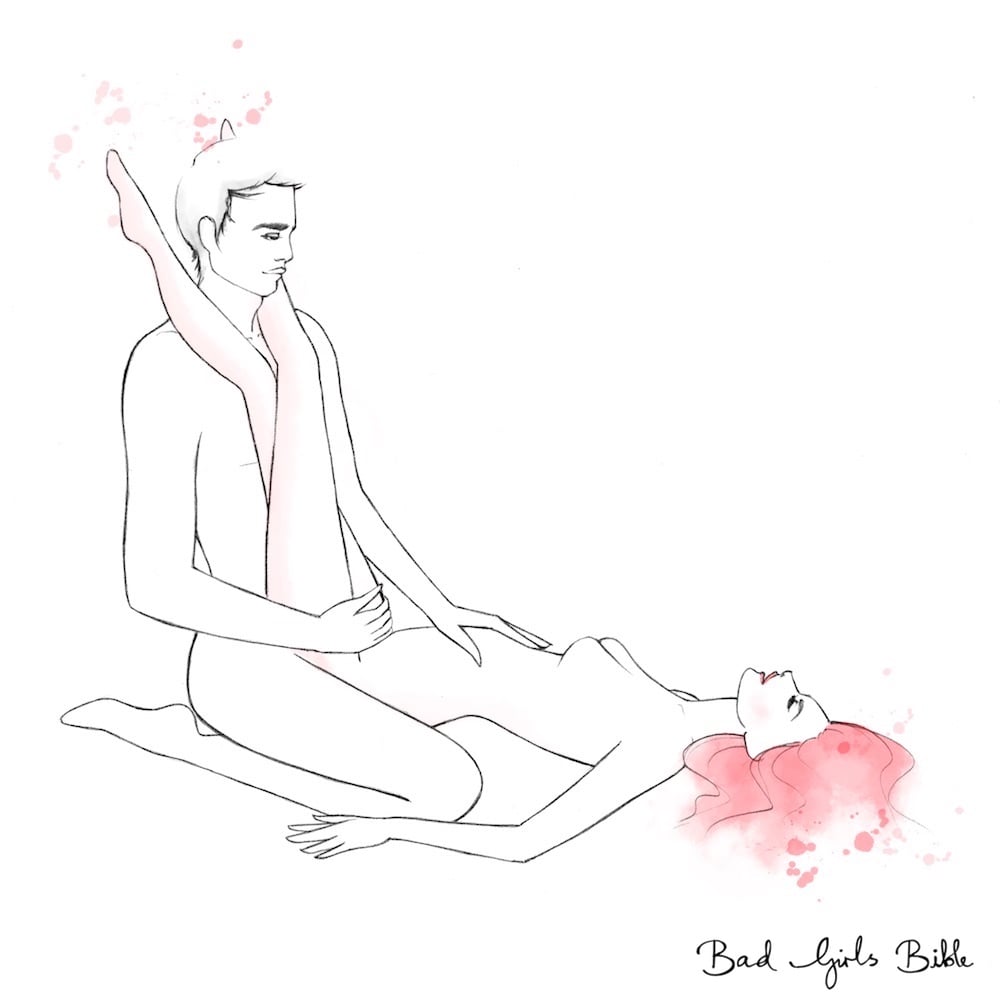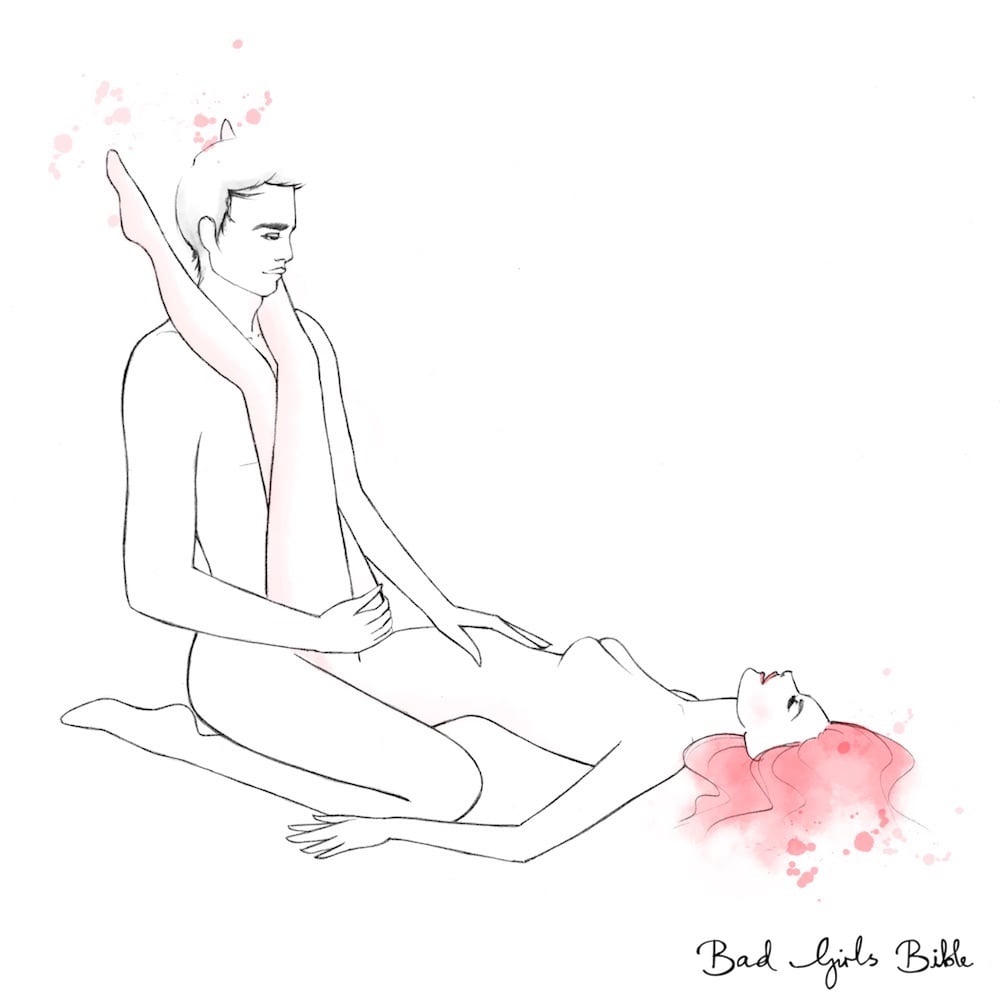 Crossing your legs at the ankles is a simple move to switch things up.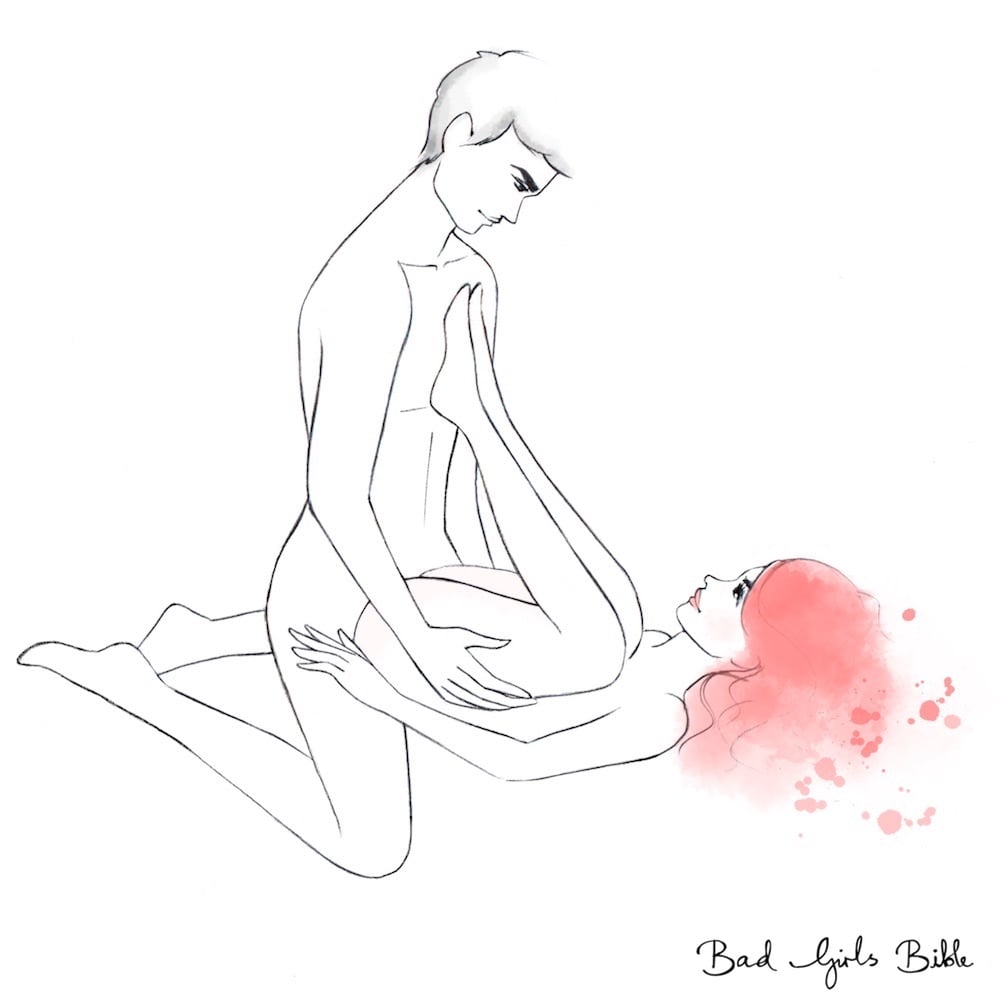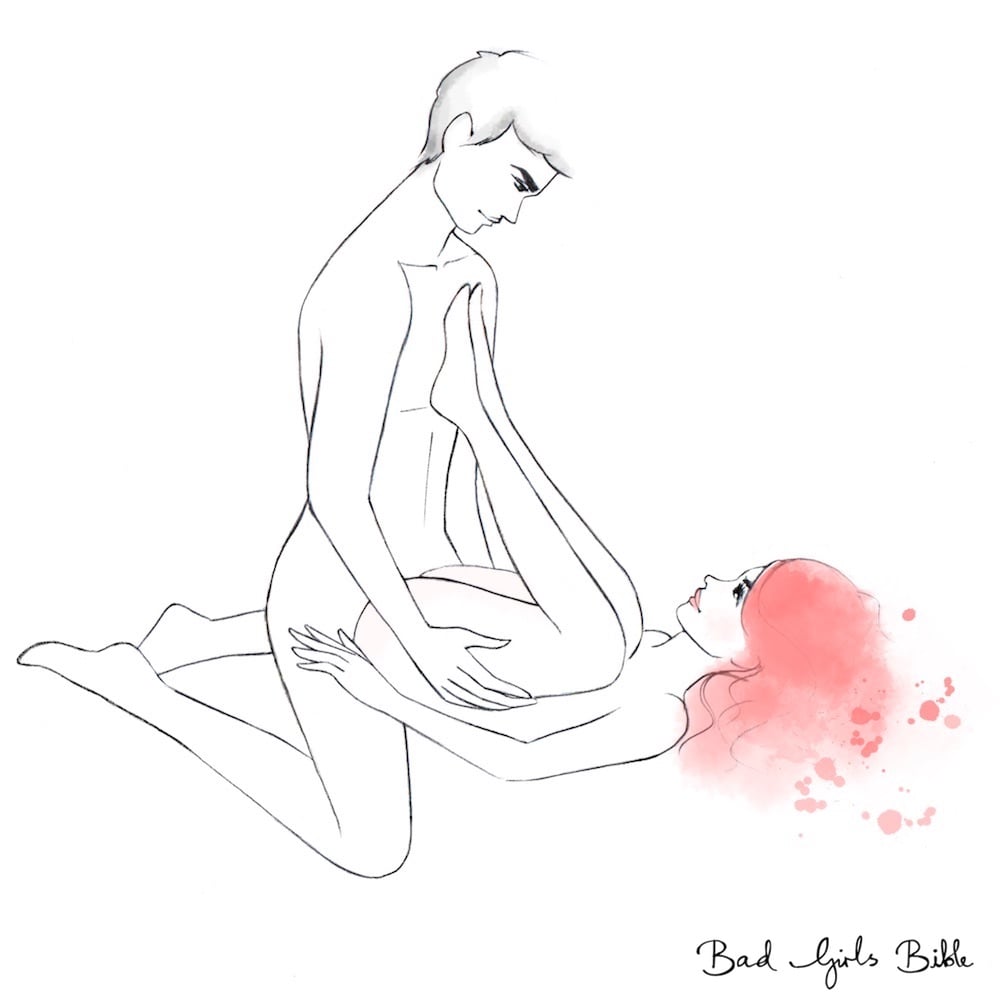 Bend your legs at the knees and rest your feet on his chest in this similar position.
There are 24 more sex positions where you can rest on your back here.
Sean's Thoughts On The Deep Impact Position
I find the Deep Impact position to be really enjoyable. It makes for a great change from slower, more sensual sex. It's not something that I would recommend for every time you have sex, but it's a nice position for when I want to express my more animalistic side with a girl.
This is going to sound a little crazy, but...
I want to teach you some oral sex techniques I call "sexual heroin" because they will make any man completely and utterly addicted to you, doing anything just to be with you.
These secret oral sex techniques, that you can use on any man, will give him back-arching, body-shaking, screaming orgasms so powerful that he may pass out afterwards.
If you are in a relationship where the "spark" is no longer there and would like to experience more passion, fire, and intensity then you may want to check them out.
Some side effects include:
Having a man who constantly looks at you like he wants to rip your clothes off.
Other women becoming jealous of your relationship and how your man treats you.
A guy who makes excuses to his buddies and cancels on them so he can spend more time with you.
A man who can't keep his hands off you.
Click here to learn learn these techniques now.
You're also going to hear a story of how one woman used them to overcome a potential divorce and make her marriage stronger and more passionate than she ever thought possible.