This discreet newsletter will teach you how to make him cum hard, give freaky oral sex & make him scream your name in bed. Click here to get it.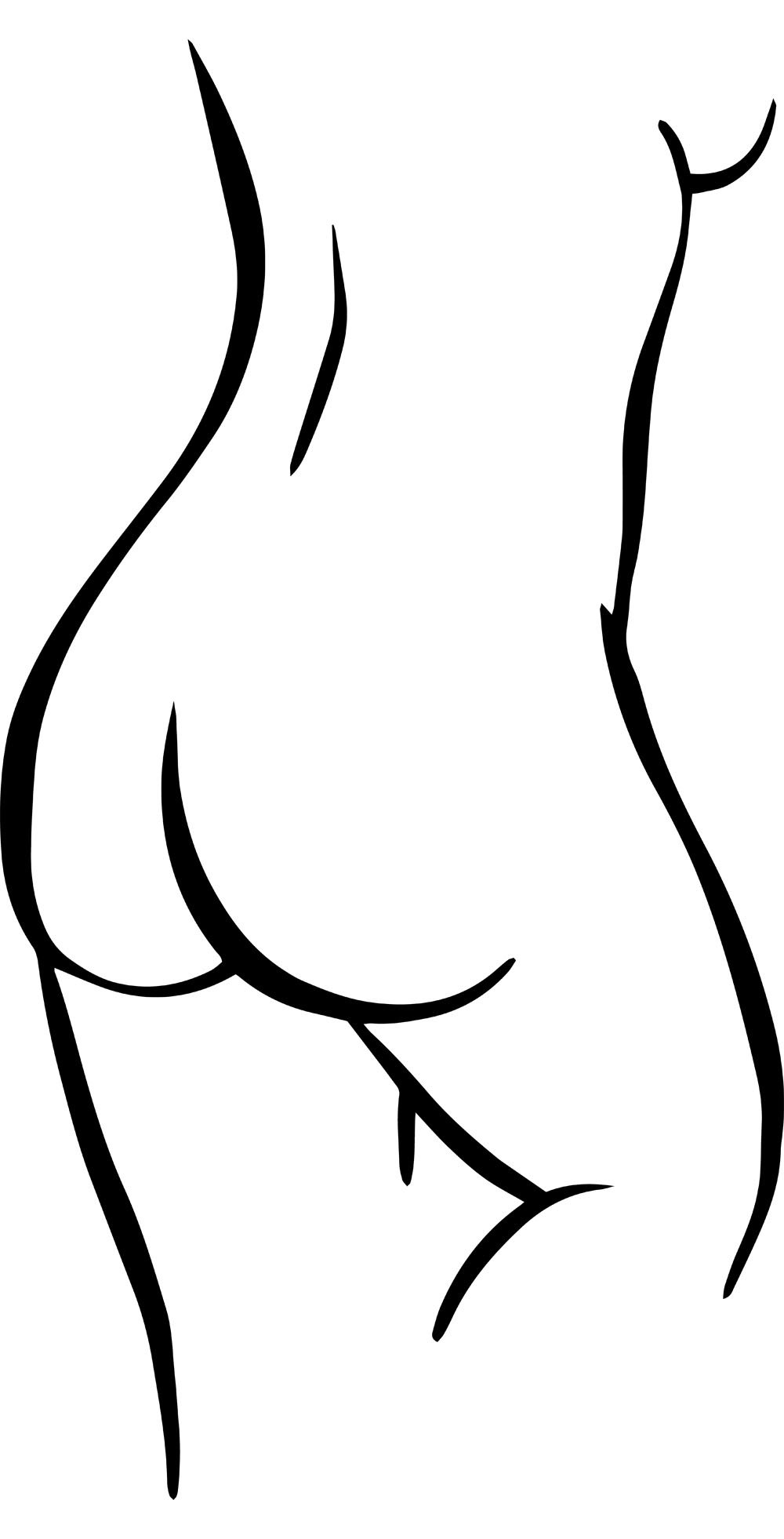 Anal orgasms can be the most powerful kind, and I'm going to show you exactly how to have one, pain-free. To make this anal orgasm guide complete, I also talked to 100's of men and women to understand what an anal orgasm feels like.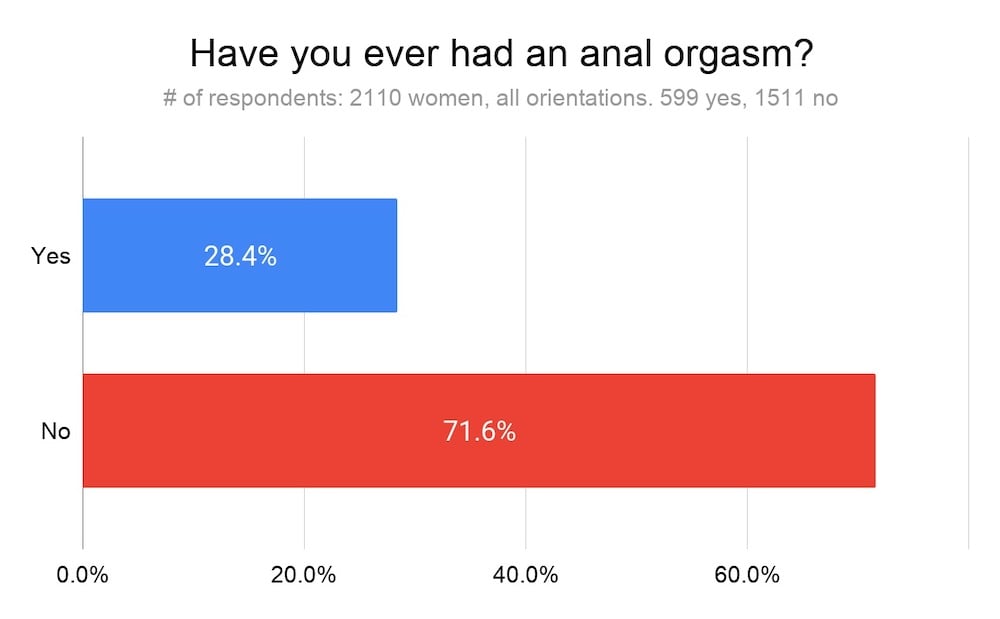 They provided incredibly helpful, interesting, and downright scandalous descriptions & advice on how to have an anal orgasm that I cover later (skip directly to their anal orgasm descriptions & advice).

Side note: If you are currently struggling to orgasm during sex or masturbation, then you may want to learn about the Easy Orgasm Solution. It will teach you how to have multiple vaginal and full body orgasms during sex and masturbation. It works even if you currently struggle to orgasm during sex or when masturbating. You can find out more here.
What Is An Anal Orgasm & Is It Possible/Easy
I surveyed 2,110 women, of all orientations, on whether they've had an anal orgasm or not. 28.4% of women have had at least one anal orgasm, which means they are certainly possible, but most women have not yet had one.
To be clear, we define an anal orgasm as one that you have from anal stimulation and can include a number of activities that we'll describe in-depth below. The cause of anal orgasms tends to differ for men and women (as they describe below) and using the right anal sex position can be important to get the stimulation you need to cum anally.
Can Men Orgasm From Anal Sex?
Yes! We're not just talking about when he's the giver, either. Men have a walnut-shaped organ known as the prostate (sometimes called the anal or male G spot) that can be accessed through the anus. Stimulating it the right way can give him an intense full-body orgasm. You definitely want to get to know the prostate if you want to give him an anal orgasm. You can see the prostate in the cross-section below: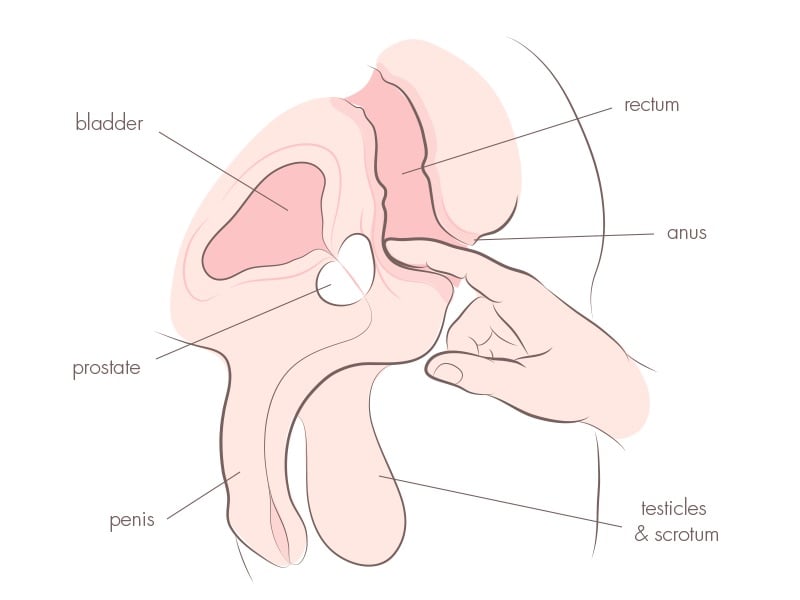 And no, it's not gay.
It's totally natural for guys to enjoy anal pleasure. So why not trying giving your guy an anal orgasm?
If you want to give your man back-arching, toe-curling, screaming orgasms that will keep him sexually addicted to you, then you'll find them in my private and discreet newsletter. You'll also learn the 5 dangerous & "dumb" sex mistakes that turn him off and how to avoid them. Get it here.
For some, ejaculation may occur with each orgasm, but the volume of ejaculate diminishes over time, leading to what many may perceive as nonejaculatory or dry orgasms. [2]. On top of that, prostate orgasms may be one way for men to experience multiple orgasms [3 p 37].
Note that men who have had a prostatectomy may not be able to have anal orgasms because the surgery caused damage to the nerves [4]. So if you struggle to find out how to give a guy an anal orgasm, check if he's had a prostatectomy.
Can Women Orgasm From Anal Sex?
Some women also report having full-bodied, intense orgasms from anal stimulation. Although they don't have a prostate, so the reason is different.
Now, you might wonder if anal orgasms are real. The only way to truly find out is to try to cum from anal yourself.
There's no one single way for you to have an anal orgasm. But this means you can have fun enjoying a variety of anal stimulation as both the receiver and as the giver of pleasure to your man. Now, let's learn the best ways to have an anal orgasm with these tried-and-true anal orgasm tips (Also check out our guide on how to have anal sex).
Ways to Have An Anal Orgasm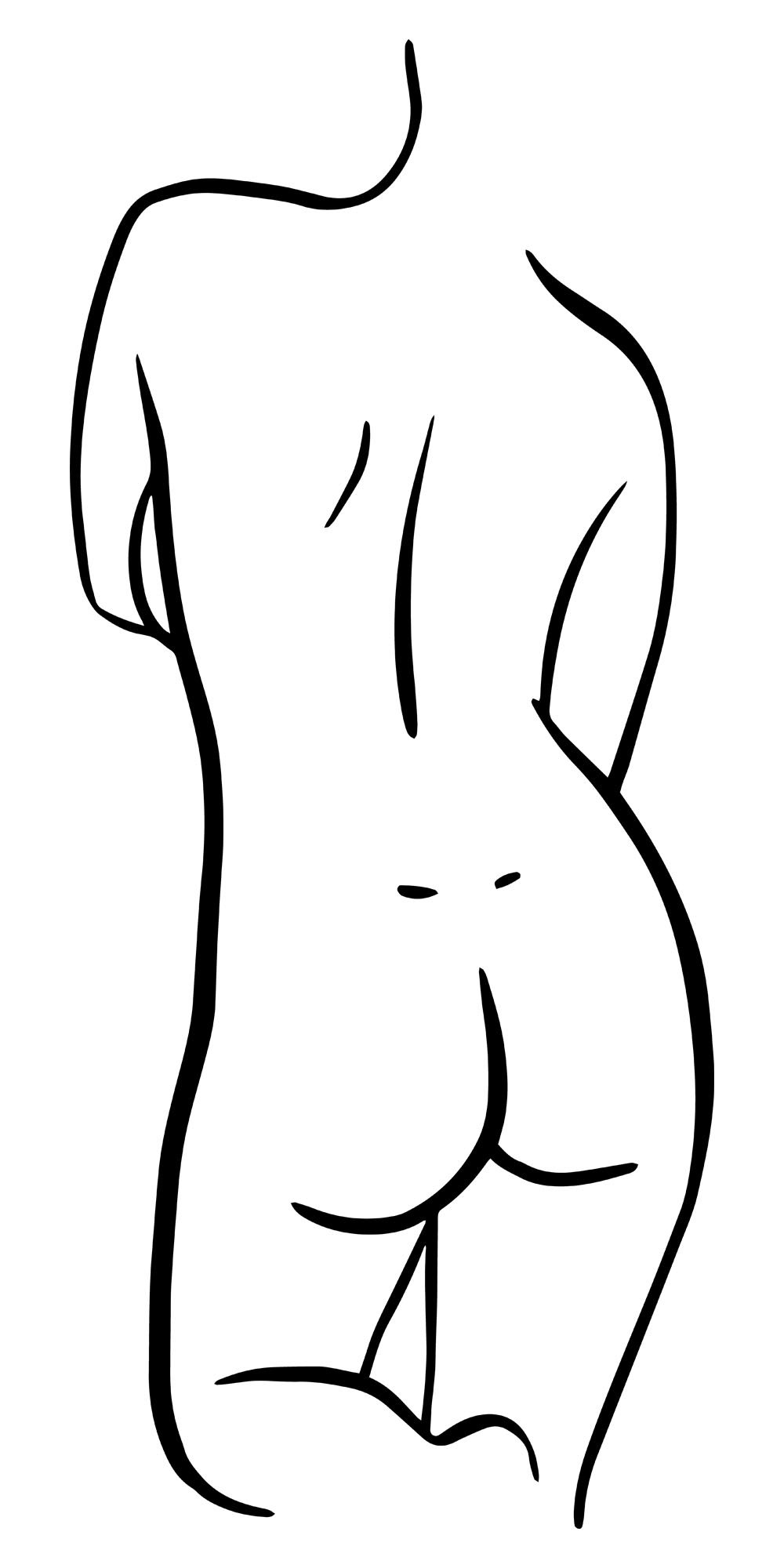 Fingering
Fingering isn't just good vaginally. Anal fingering is a great way to slowly test the waters of penetration, and even if you never insert anything larger than a finger, you can still enjoy anal pleasure.
It's essential that fingernails are trimmed short and you file off any sharp edges that could cause pain (these are useful tips to prevent anal from hurting). Slipping fingers into a condom or a medical glove can help to increase comfort during anal fingering, too. Pro tip: add a cotton ball to the tip of the glove if you have long fingernails.
You can start by stimulating in and around your rosebud without penetration, which is great if either you or your partner is squeamish about the idea.
Related: How To Use Anal Fingering To Double Your Pleasure
When you're ready to penetrate, slather some lube on your finger and partner's anus. Slowly slip a single finger in first. Allow your partner to get comfortable. Experiment with thrusting and turning your hand. You can also use your thumb externally.
If your partner is comfortable, add a second finger —or more!
Salad Tossing
Salad tossing is the euphemism for licking your partner's anus, which you might know better as giving a rim job (more on that here). We've got a great article with tips to prepare for salad tossing as the receiver and the giver. A dental dam, a small square made from latex like a condom, is a great way to protect from negative experiences and possible bacteria transmission. It allows you to stimulate one of your partner's more erogenous zones intimately!
You can prepare for a rim job by showering and cleansing with a wet wipe beforehand. For extra protection, warm water in a douche will leave you feeling squeaky clean; although, you can perform an enema for the ultimate in cleanliness. This allows you to enjoy anal orgasms without worrying about any potential fecal matter or unpleasant smells.
Start by licking, kissing, and biting your partner's cheeks. Then, you can lick the anus or penetrate with your tongue. Try keeping your tongue flat and wide or switch to narrow and pointed to see what your partner likes. You'll find more tips in our ass eating guide.
Butt Plugs
There are plenty of anal toys available, and butt plugs are among the most popular! The basic shape of a buttplug is similar to the spade symbol on a deck of cards, with a tapered end that you insert. This grows to a bulge and then slims to a thin neck, followed by a flared base, which makes it safe for anal play. Some have angled shapes, often for prostate stimulation, multiple bulges, or texture. Some vibrate.
Butt plugs are intended to be inserted and remain in position. They provide a general filling sensation. You can wear a butt plug during vaginal sex or masturbation or even around the house while doing chores! Click here for more ideas when using butt plugs.
Anal Beads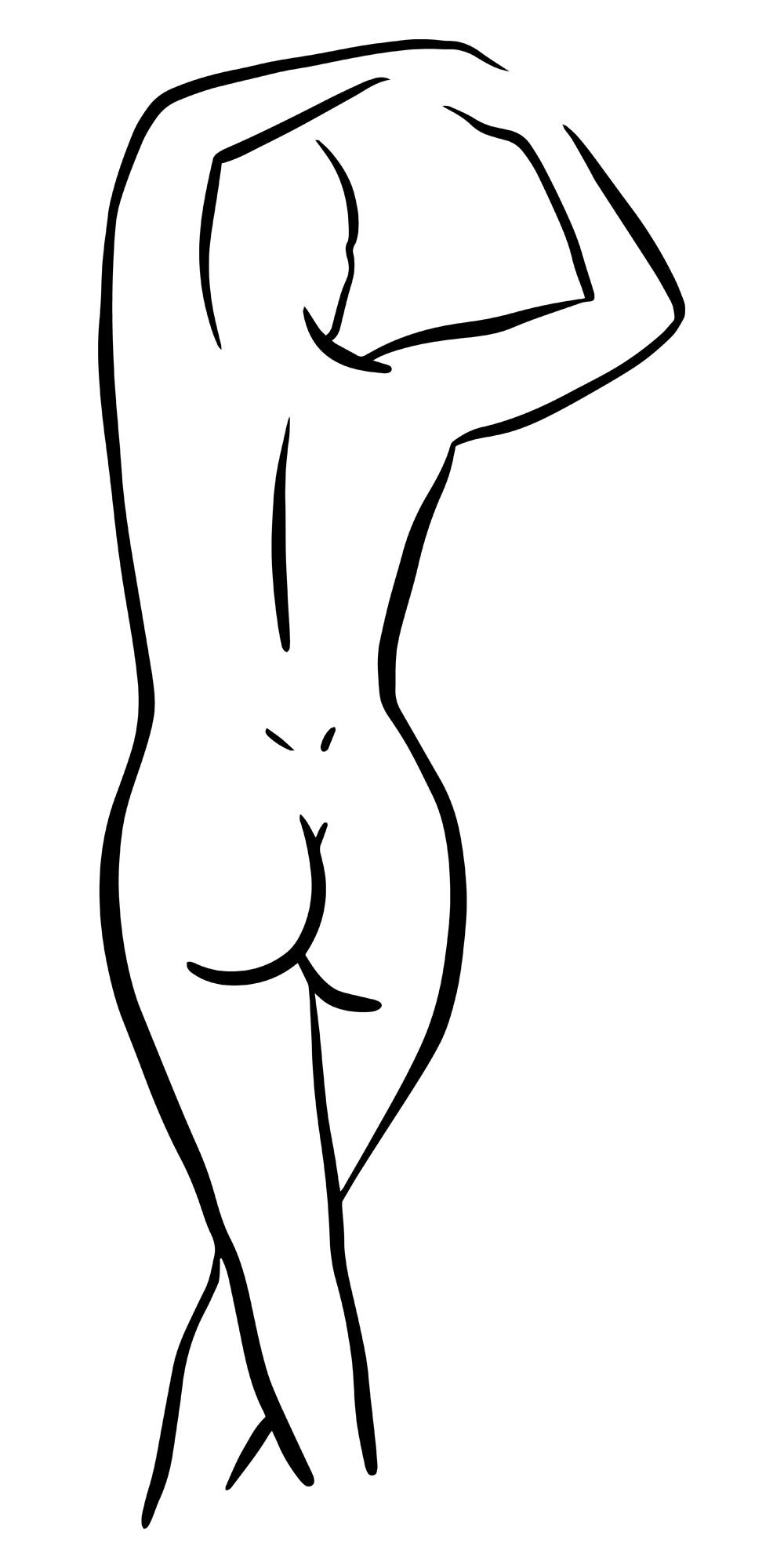 Another popular type of anal sex toy is a chain of bulges known as anal beads. All the beads might be the same size, or they may increase in size to provide stimulation as you insert them and pull them out. Make sure to lube your anal beads sufficiently before popping them in, and follow these tips to choose the right anal beads.
Anal beads should be made of body-safe material such as silicone that's easy to clean.
The connecting material should also be made of silicone. Beads made from a single piece of material are safer than beads tied together because the string can break.
There should be a handle or loop to remove them safely.
Check out more info on anal sex safety.
Dildos
There are a variety of other sex toys that you can use to have anal orgasms. However, you should not use any toy without a flared base or shape — a C shape, for example — that could possibly become lost inside the body. No one wants a trip to the emergency room!
If you're using sex toys anally that you also like for vaginal use, you should never go directly from ass to vagina. Use condoms that you can remove or simply choose toys that can be safely disinfected before you use them vaginally. Otherwise, you can transmit bacteria and cause a nasty vaginal infection! It's generally unwise to use household items as an anal dildo.
Materials that can be sterilized include silicone, glass, stainless steel, treated wood, plastic, and ceramics. Boiling any toy without a motor for three minutes will remove any bacteria you can't see. You can also toss them in the top rack of your dishwasher. You also should spray vibrators with a 10% bleach solution to clean after anal usage.
Prostate Toys
One category of butt toys is designed to stimulate the prostate. Some are C-shaped and similar to G-spot toys. Others are like dildos with flared bases and curved heads. A popular toy for prostate milking has three arms: one is inserted, one works as a handle, and the other stimulates the prostate as it lies against the perineum on the outside of the body. Many vibrate, and some even have rolling balls to increase stimulation.
The toy should angle toward the balls for the best chance of having an anal orgasm. You can leave prostate toys in place, perhaps during other activities, or rock and thrust them against your prostate if you prefer. Make sure to talk to your man and learn the anal orgasm techniques that work for him.
Strap-on Sex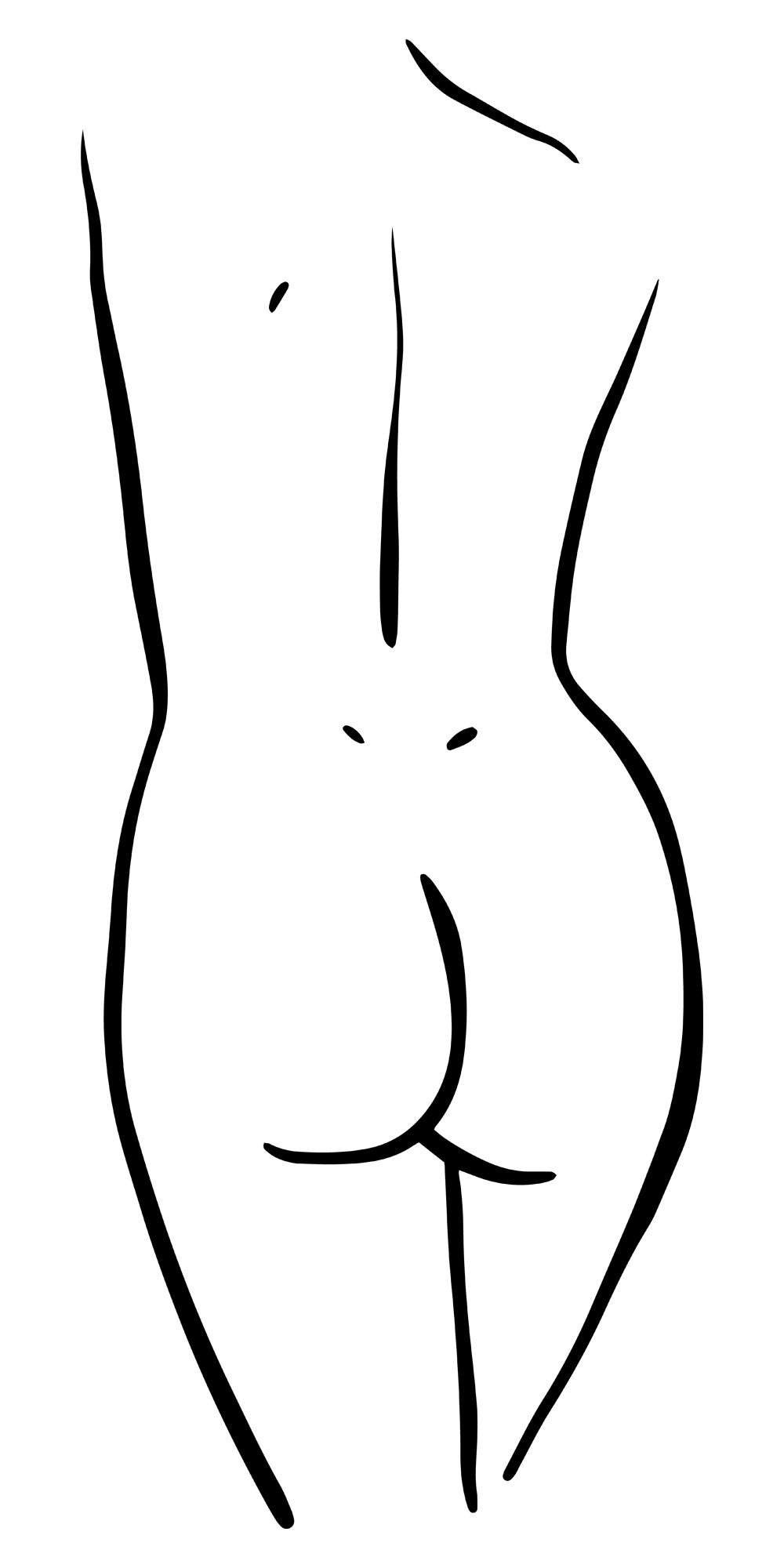 Strap-ons provide an excellent way for you to stimulate your partner to anal orgasm. Strapping on a sexy dildo can make you feel powerful in ways you didn't imagine, which is excellent for power roleplay (and one of the reasons guys like having anal sex). However, it's also ideal for stimulating his prostate, especially if you choose a dildo that's got a curved head. The prostate, which is about two inches in, is curved toward his stomach, so make sure you're positioning the dildo correctly.
Check out our advice for massaging his prostate.
Strap-ons are used with a harness. There are many types of harnesses, but the standard design is created in different sizes, so you can get one that fits your hips. Harnesses come with permanent or replaceable O-rings, to which a standard dildo with a flared base fits. If the O-ring is replaceable, you can get a ring that's compatible with your favorite dildo. Some harnesses also come with their own dildo or set of dildos.
One manufacturer makes Vac-U-Lock harnesses, which use suction to secure. Avoid Vac-U-Lock attachments made from anything other than silicone because these materials are porous and retain bacteria even after you wash them with soap and water. However, you can find silicone attachments that work with the Vac-U-Lock system.
Read more about using a strap-on. Get tips for pegging.
Anal Sex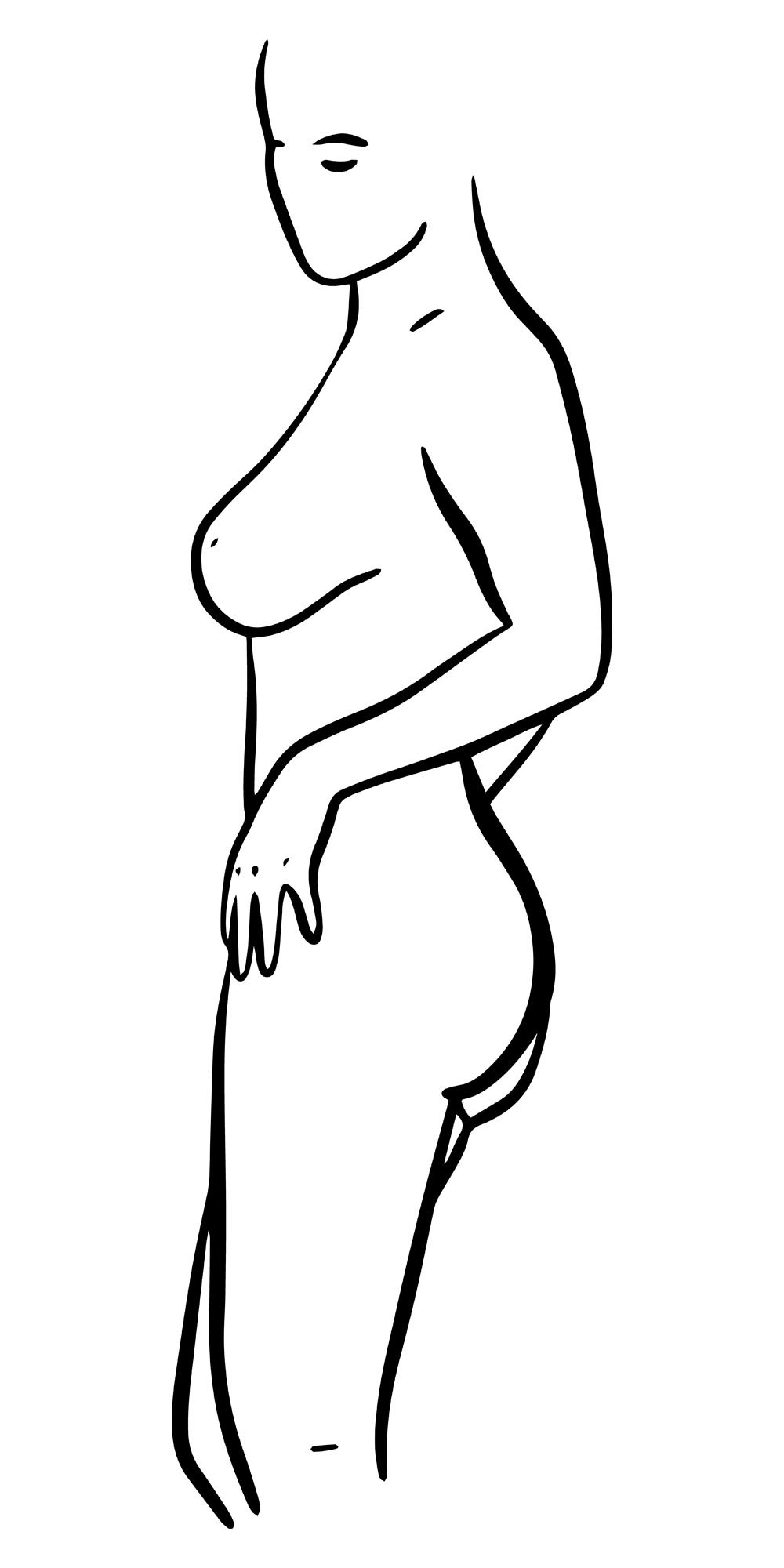 Of course, the ultimate penetrative act to bring yourself to anal orgasm is anal sex. As the recipient, you get to feel filled like never before. Either you or your partner can add clitoral stimulation to help you cum during anal more easily.
Check out these anal sex positions. You may need to experiment to get comfortable if you're having anal while pregnant—more advice about that.
Your approach to anal sex should be slow and thoughtful, not reckless. Make sure you're relaxed and comfortable. Take time for plenty of foreplay. An orgasm or two before anal sex can make it easier to have anal orgasms, especially if you find it easy to have multiple orgasms. More on that here.
If you want to void pain, try this anal orgasm technique: your man can insert just his tip and remain in place until you're comfortable enough for him to continue. Or you can work your way up to your partner's penis or a larger toy by using smaller toys and fingers. This is known as anal training. More about that here.
Avoid desensitizing sprays. Pain is your body's signal that something is wrong, and you can do real damage if you ignore it.
Pushing down with your anal muscles when your partner first penetrates you can actually make it easier even if this feel counter-intuitive.
You should always use lube when having anal sex because the anus doesn't self-lubricate.
Finally, communication is essential to having pleasurable anal sex whether or not you experience anal orgasm. Your partner should be willing to slow down or stop at your request. Anal sex might be uncomfortable, especially at first, but it shouldn't be outright painful or cause bleeding.
Just in case you were wondering, you can't get pregnant from anal sex.
If you want to void pain, try this anal orgasm technique: your man can insert just his tip and remain in place until you're comfortable enough for him to continue.
Double Penetration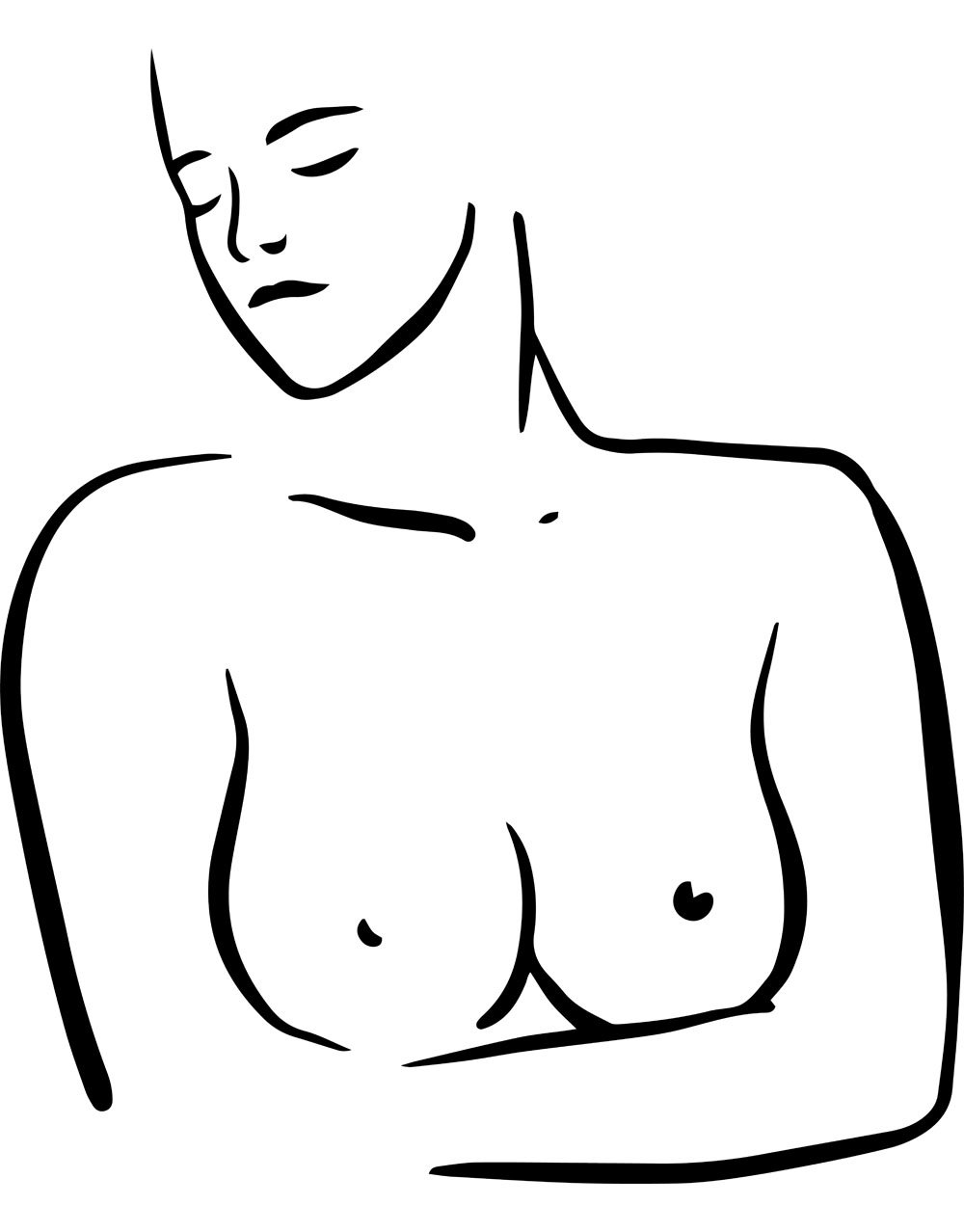 When you think of double penetration, you might think of a woman and two men. One penetrates her ass and the other her vagina. But you can achieve something similar with one partner and a toy. Because of the proximity of the rectum to the vagina, adding another toy or penis adds stimulation and makes you feel more full. This might help you have an orgasm through anal or have better vaginal orgasms.
Guys who want to know how to give a woman an anal orgasm should definitely try the double penetration technique whether with another man or with a toy like a butt plug or dildo.
Sex Positions for Anal Orgasms
Try the following positions if you're trying to have an anal orgasm.
All fours – Getting on all fours (doggy style) offers backdoor access to your partner during anal sex, pegging, and rim jobs. It also works well for solo play with butt plugs, anal beads, and other toys. Either you or your man can stimulate your clitoris in this sex position.
On your back – Some people enjoy lying on their backs and lifting their knees toward their chest for anal sex or other partnered play.
On your side – You can also try lying on your side and bending your top leg to your chest for solo or partnered play.
Cowgirl or Missionary – Of course, you can always pop in your favorite anal toy while you ride your man or practice standard Missionary sex position. Cowgirl is also perfect for your man to reach around and stimulate your anus manually. Even if you don't have an anal orgasm, you might still cum harder with the additional stimulation.
Lotus – In a position like Lotus, where you sit on your partner's lap, anal sex is possible.
Don't forget to try anal sex standing up, sitting with your butt hanging over the edge, or kneeling and leaning forward on your arms so that your butt sticks up in the air. The latter is a good position in which to give yourself an anal orgasm.
However, the position may not be the most crucial factor when it comes to anal orgasms. This is especially true for women who don't have a specific spot that they need to stimulate to climax anally. For men, this "spot" is the prostate. Pick positions that are comfortable and enjoyable for you and your partner.
Finding What Works For You to Have Anal Orgasms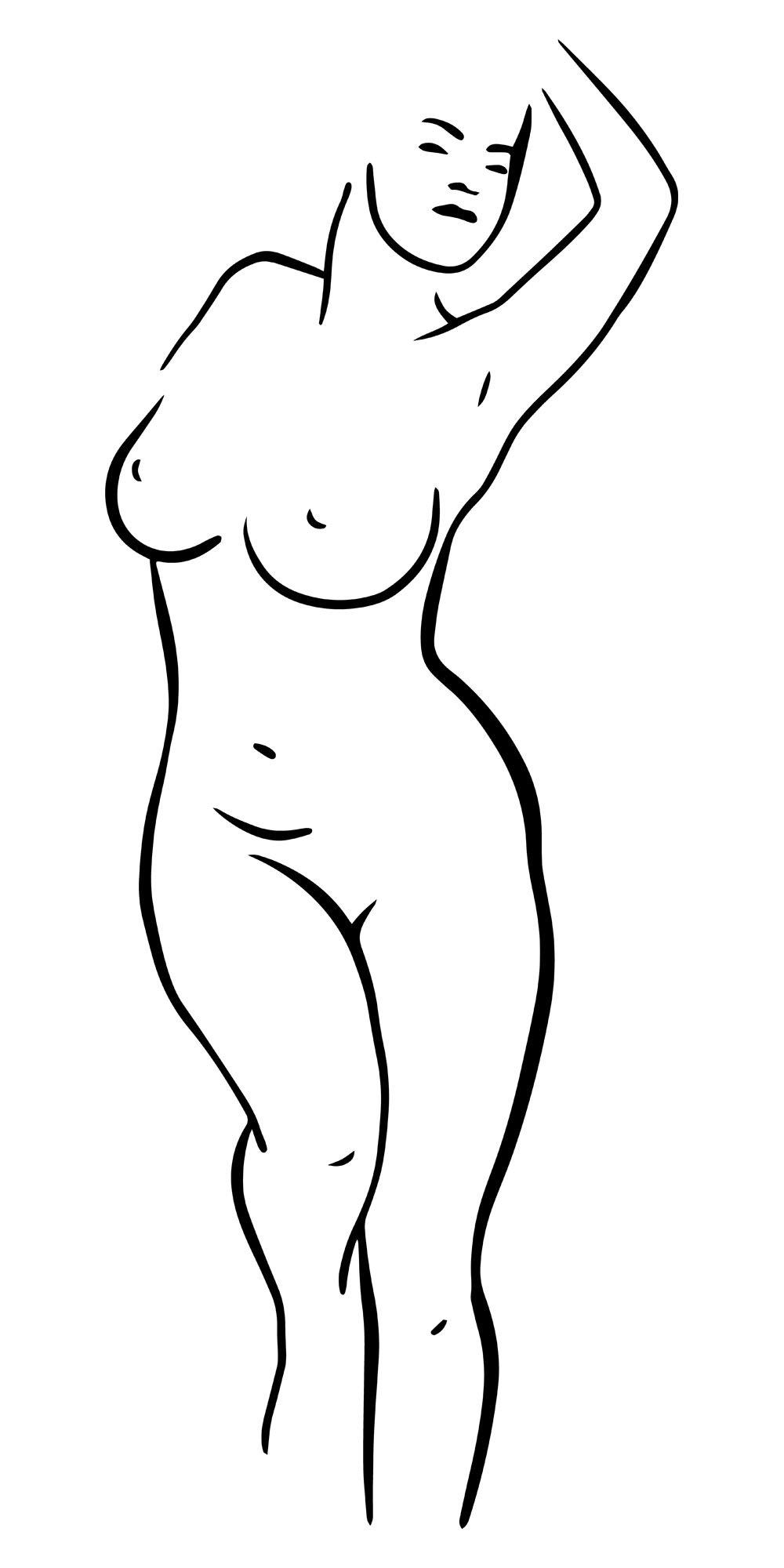 Although there are a ton of techniques to use that might be pleasurable, not all of them will give you anal orgasms. You may simply not like some of them. Furthermore, you enjoy certain types of stimulation that your partner doesn't like. All of that is okay!
Remember that you don't just need to stick to anal play if you want to have an anal orgasm. Incorporate your genitals, nipples, and any other sensitive parts. Connect with as much of your partner's body as you can, and kiss each other deeply if you're able to.
Another thing to factor in is how you're feeling. If you're ill or having GI distress, it's probably not a good idea to participate in heavy anal stimulation, especially anything that involves penetration. It's important to pay attention to your body no matter how much you might want to have an anal orgasm.
You might be pleasantly surprised, however, at how much you like anal stimulation. Some women even prefer it to vaginal penetration and like to experiment with anal masturbation! And enjoying that type of intimacy with your man can bring you closer together. However, not everyone can achieve an anal orgasm, and some people will never be comfortable with butt play. Wherever you fall on the spectrum, it's fine!
Finally, poo is always a possibility when playing with the backdoor. If it happens, try not to freak out. Clean up, and support your partner just like you have a right for your partner to be supportive. Dental dams and condoms can help minimize the mess and make cleanup easier.
While it might take some time to discover how to orgasm from anal, trying to do so should be fun. If it's not, feel free to stop trying it and try some other fun sex tip.

What Does An Anal Orgasm Feel Like?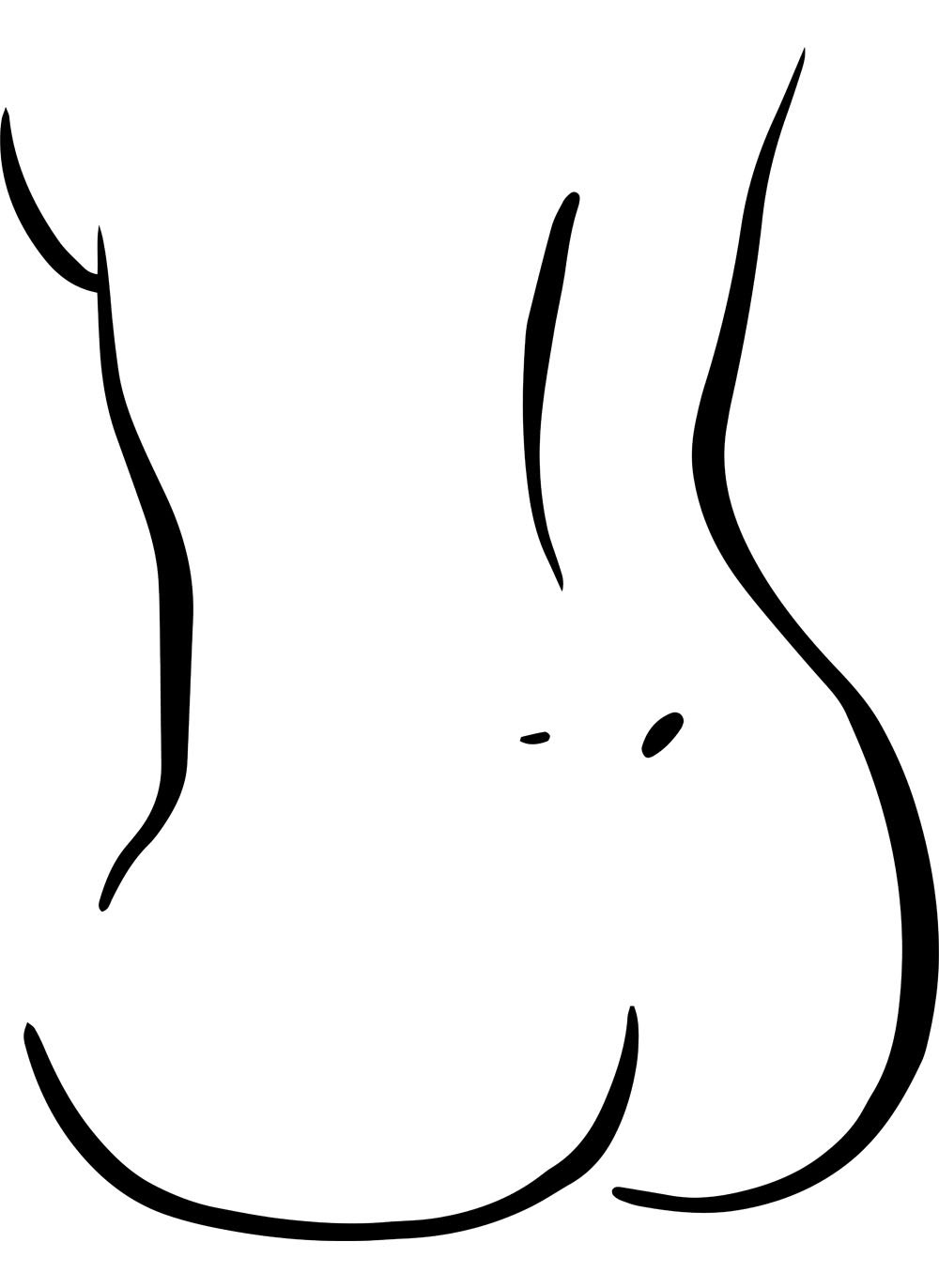 We asked our readers to explain what an anal orgasm feels like and how it differs from a clitoral or vaginal orgasm:
It was more of a pain orgasm where I felt it around the anal area. A good pain and more intense.
It was an intense sensation like a clitoral orgasm but like ten times more intense yet soo good.
He was pounding me deep, hard, and fast and as he got more excited, I got more excited and we came at the same time. It was more of a turn on because of the small amount of pain that added to the pleasure.
Wow! It's the same as a vag/clit orgasm except it's more intense.. ya know like Mount Saint Helen just blew a wad.
The feeling lasted longer than clitoral/vaginal orgasms. I kept moaning even after he was out of me. I also squirt harder from anal.
It was better than I expected. It was just the right amount of pain and pleasure. With anal, I am also able to either double penetrate myself with a toy or finger myself as he goes at it.
It was amazing, it is more powerful than a vaginal orgasm.
The anal area is so much more sensitive than the vagina it feels like. So the sensation was on many levels a very titillating experience. It might also be elevated because of the taboo feeling and thought of it.
Different in an up my spine sensation.
It was combined with clitoral but was way more intense than vaginal combined with clitoral. Could come more easily than with vaginal.
Anal sex is really the only way I have an orgasm.
Kind of felt like needed to poop but very pleasurable – asshole throbs, then it spread to the vagina.
It felt like it was a full-body experience.
Uncomfortable like a backwards shit.
When having anal sex it feels like both holes are getting penetrated at the same time. That feeling makes me pulsate and get dripping wet.
I can't really describe it but I do know its not quite as fulfilling as clitoral/vaginal orgasm is but still awesome none the less.
Anal sex gives an intimate pleasure. The feeling is like pressure and you can feel him on your pussy walls from your ass.
I didn't know they existed… until I had one. It was a deeper inner body orgasm.
Not sure that I can describe the difference. He usually is stimulating my clit at the same time.
It was a definite shock when it happened the first time and I was unsure if it was happening. My partner is well endowed and thick. As the layer of "skin" between the vaginal canal and the anal canal is rather thin, he can easily stimulate my vagina at the same time. It wasn't as intense as clit orgasms. It was a bit painful. It was an odd sensation that I wasn't used to. But very similar to a vaginal orgasm, just less intense.
The buildup to an anal orgasm feels more intense and more explosive.
Pain + Pleasure= Body shaking, mind-blowing orgasm!!
The feeling lasted longer than clitoral/vaginal orgasms. I kept moaning even after he was out of me. I also squirt harder from anal.
It was just an intense feeling of pleasure without the dampness of a vaginal orgasm.
For me, it was a fast, intense orgasm. While clitoral/vaginal is a slow build-up then release.
It felt like a full-body vibration and then I squirted.
I honestly don't know how to describe it…just an amazing feeling that happens in your rectum as well as your vagina.
It was definitely more orgasmic then vaginal and the feeling lasted longer than a vaginal orgasm.
Can't really put into words. It did feel different but similar. I think a lot of it came more from all the emotion and the way he turned me on vs just the physical side of it.
It was very different for me cause I don't really like anal, but at the time it was great I didn't know I could have an orgasm like that. It felt like even tho I was doing anal it didn't matter cause he was loving it and I loved that I was making him feel good, that was enough for me to cum.
Overwhelming it was wild just the feeling of having it exchangeable from the vjay to anal, believe me you explode.
It was like the feeling of masturbating and cumming mixed with the fullness of a penis continuing to stimulate the orgasm.
It felt deeper somehow than a vaginal orgasm.
Its so much more intense release. I'm thinking of how much he's going to explode inside me. We like to come together with anal.
It has been rather recently that I decided to try it out. I learned I could ejaculate after trying this. It runs my spot and if I can let go and not worry about the sensation of urination I will squirt. Yea!!!!
Vaginal orgasm is like heaven.
It felt really good as he also had his hand in my pussy. It was a combination of clitoral/vaginal orgasm.
I can't put it in words, I always say I almost died of enjoyment. It's indescribable.
It was a combination of anal and clitoral because I was on top. It was an extremely powerful orgasm.
More powerful, made me wet and tingled through my body for longer.
It felt very overwhelming.
It seems stronger & easier than vaginal.
Anal orgasms are less intense for me, there's always a little pain mixed with the pleasure but since we are always in anal my partner's balls are slapping my clit which brings me over the edge combined with him pounding my ass.
It was better. Way more sensitive. But I tend to cum hardest when it's all three at once. Toys are fun. But they can't intimidate you or your man. So something cute and smaller is good.
It's not as strong and can hurt a little.
It was only once and like 15 years ago but it centered in my ass and at the time my ass squeezed him really tight.
It definitely felt more intense than a clitoral orgasm and felt like it was everywhere rather than located in one area. It felt more intimate as well.
Warm tingling! Almost like your shooting out an Enema.
Way more intense, it wasn't with a penis (still scared) but with his finger. I felt like a "noodle" literally.
Nice but not Earth-shattering.
It's like the D penetrates a G spot there (in doggy style) and although it can be a little uncomfortable initially when he puts it in after a while it seems less sensitive and more pleasurable, I squirt quite often with vaginal sex but I had never squirted from anal. He added clitoral stimulation the last time it just took it to a whole new level and I indeed squirted, didn't know it was possible.
It was very surprising at first and the feeling is more intense than a clitoral orgasm. It felt more like it was coming from deeper inside of you.
My bum feels all tingly, tingly. I am M-F Transgender.
More intense and you have to let go of control.
It's the strongest orgasm I have. I still have to have clitoral and sometimes a little vaginal stimulation. Not sure how my husband can accomplish it all at the same time but he does. The only catch is sometimes I want it and other times it hurts. It's definitely mood dependant.
It's amazing once you just relax and enjoy it. Orgasm is like, "No this can't be happening but omg oh yes it is happening!"
The most amazing experience! Hard to explain what it felt like other than just an orgasm. I did feel like I orgasmed in both my vagina and ass when it happened so it was pretty intense.
It felt wonderful because my vagina was just dripping.
It was more powerful and felt like my whole body just went limp.
Way more intense, oh too hard to explain.
More intense. I can squirt from anal stimulation but not vaginal or clitoral.
It was with vaginal action as well, so both ends twitching it's a "wrong-but-so-right" feeling.
It was a deep vibration at the base of my spine.
I can't explain it.
It felt somehow deeper and more similar to a happy orgasm.
It was more intense, I felt like it traveled to my vagina.
Turned on knowing it's not where you should be.
It's different and painful but worth it,
It's at first a bit of pain, but also very sexy to give pleasure to my man this way, he wanted to try so much. I had to drink a bottle of wine to have courage. He has to be very careful and you have to have confidence that he can stop at any time if it hurts too much. I try not to get nervous because it can hurt a lot if you put resistance. It's very rewarding to be able to do it. You have to use lube and he has to be very slow because the anus is very sensitive and if it hurts it might close a bit. So if you are relaxed, you are able to feel a lot in the anus and in the vagina together. There is a lot of pleasure involved.
I felt dirtier doing it this way.
You lose way more control snd squirting is generally involved.
I can't have an anal orgasm on its own. To come I need clitoris stimulation as well but the orgasm…OMG.
Tried many times before to have anal. Never could quite relax to allow him in. But the man I am w/ now is my other half. I felt the world around us disappeared and it was only just me and him. Every part of my body felt ecstasy.
It is pretty similar to a vaginal orgasm because during anal that wall is so thin everything is being stimulated inside the vagina as well. It is more powerful the a clitoral or vaginal orgasm. When you manage to stimulate all three at the same time you get the most intense orgasm of them all.
As soon as he entered me from behind I had the most incredible orgasm I don't know if it was what you are asking but it sure was different.
It was during a threesome. It was just different felt goooodd. Try these kinky threesome positions next time.
He stimulated my G Spot through my ass. Felt like he was in my vagina.. It was amazing!!
Mmm I cum the absolute hardest this way… it is intense, it's like the outcome of edging. Encompasses the whole body.
An anal orgasm is more pleasurable. With a vaginal orgasm, you get the orgasm along with a lot of muscle tightening and whole-body participation. With an anal orgasm, it's concentrated in that one spot.
Different in the same way a clitoral and vaginal orgasm are different from each other. A wave of energy, pleasure pulsating.
It hits the g spot from a different angle. It felt amazing.
It was just painful enough to feel naughty and risky, which excited me to the point of orgasmic pleasure.
I squirted while having anal sex. I'm someone who really enjoys having anal sex. It's almost as if the orgasm makes you quiver. It's not as hard as a vaginal orgasm but it's just as enjoyable.
To me, it felt the same as a vaginal orgasm. I could feel my vagina contracting as if he was in there, and I left just as big a wet spot just as with any other orgasm. The one difference was that I orgasmed faster than a vaginal and/or clitoral orgasm.
My legs were absolutely trembling.
The pressure is different, and there's something 'naughty' about it. I love that both the anal and clitoral areas get stimulated by it (when I'm on top).
It's a different orgasm, sharper almost.
Intense pleasure deep in my soul. Clitoral orgasm is beautiful but anal is intense. I would love to have 2 men reaching orgasm together.
It's more toe-curling, hot and heavy chest compared to vaginal orgasms. Just make sure you're extra extra lubed.
A small orgasm starts at your core and travels out in waves. It is more intense than a clitoral orgasm. Not as intense as a vaginal orgasm tho.
I'm unsure if it was due to just the anal part. We do it missionary still since I'm new at anal. So he stimulates my clit while he penetrates. It's definitely a different feeling from vaginal penetration. I feel fuller. My legs are higher up which makes him hit my clit from a different angle.
Quick bursts of pleasure, muscle clenching.
Yes it felt more explosive and made me feel fuller and rippled through my pussy and I even soaked the place.
To me, how my guy touched me help, how he went slow then fast. A lot of it was the emotions that we had for each other. He made my ass feel like heaven. It felt so good.
More powerful and I find them more pleasurable. Hard to describe.
It was way more intense. Shock waves seem to go on forever.
It feels somewhat similar to a vaginal orgasm for me, except the tightness around the sphincter muscle adds extra stimulation. It's like stretching a really tight muscle. I think we've all rolled our eyes back in our heads after a good stretch. It sort of feels like you have to pee if your partner is hitting the right spot, and it just continues to build until I orgasm. The difference for me is that with an anal or vaginal orgasm, I get more relaxed as I get closer. But a clitoral orgasm makes me muscles tense more and more until I finish.
Is very similar to vaginal orgasm. I like anal sex. But, I was only able to anal orgasm with my current partner. He makes me feel very comfortable and at the same time under control. He makes me feel like I'm the perfect girl, no matter what… Is all about connection. Discover how many women like anal sex.
Slower build up and not as intense.
Only had anal a few times, same guy, both new at it, its somehow more intense, especially when he had his finger in my vagina too, both filled, first experience squirting too, it was flipping good.
Sent chills all over my body. Kind of like an outer body experience.
It was so amazing it seemed like I had all three spots at one time. I was on top cowgirl style and rubbing my clit against his pubic bone. He was thrusting his cock into my ass and it seemed like it was hitting from my ass right to my g spot at the same time. It felt different like the normal buildup butterfly feeling you get while working up to the vaginal orgasm. It almost felt like there's a stronger build-up and when you get to that point when you orgasm I felt like everything was working simultaneously. It made me cry. It's hard to explain it feels so good. I don't want to try and duplicate it because if so I might only have that kind of sex every time. It's almost like it would ruin regular sex for me if I were to indulge in it more often.
It comes on like a tidal wave. At first, I tried to resist it because I was worried about how powerful it was. It felt like a lot of pressure, then an explosion of feelings that I could also feel contracting in my vagina. Clitoral orgasms are very localized, but the anal orgasm felt like it took over my entire body.
The anal orgasm felt like an explosion that was a bit deeper than the vaginal orgasm. The pleasure was from his strong and steady strokes that went deeper and deeper with each thrust.
It's definitely a different orgasm than a clitoral or vaginal orgasm because it's different nerves and sensitivity. It's difficult to describe any orgasm really but an anal one for me is much more exciting. I think your body is naturally somewhat tense as you start and I think that when you orgasm, it's a big release and relaxing of those muscles (the best way I can describe it even if it's not completely accurate). The way the muscles relax at that moment is incredible.
One word… Intense. Anal sex just takes things to the next level. It is an incredible tightening of every muscle when it happens.
Very hard to describe. A mixture of pleasure and pain.
Well, it felt deeper more intense but I have a hard time with emotion and control. I wanted to squirt but did not.
It felt absolutely amazing but definitely different from other orgasms. For me, it was so intense I almost passed out. My body felt so much pleasure it was almost too much lol.
I've only had it once. But so memorable, as I didn't know you could have an anal orgasm. May I be graphic? I had to have a bowel movement, but I wanted to finish a tv show that was almost over. I clenched my muscles a bit, and all of a sudden, I was having an orgasm there.. it went on and on.. longer than a Vaginal orgasm! It was amazing.
Very intense squeezing but it causes the vagina to squeeze too.
Was harder. Hurt a little but was also very pleasurable.
Easier orgasm to achieve and gets waves of pleasure that last longer. Being able to orgasm from the clit and anal simultaneously is mind-blowing.
Good, but I still enjoy vag orgasm more though.
It was an amazing feeling. A numb feeling in your stomach and knees feel like giving in. You have to try yourself to get the feeling.
Felt naughty. Plus seeing him enjoy it as much as me 🙂
Felt like my whole body was rocked. The stretch and slight pain was what did it for me. Then he went deeper and then I orgasmed.
I felt filled/stretched in a different way from vaginal. I could feel his cock hit my insides but from a different side. Knowing it was considered taboo but still enjoying it made me enjoy it more. Knowing he really wanted this and that I was willing to give it made me hornier.
Spams of pleasure. I felt completely penetrated, after many vaginal and clit orgasms, I was fully relaxed and anal pushed me over the edge.
Once your mind gets past the pain and focuses on the pleasure it's a more intense orgasm.
It was like my whole pelvic floor was pulsing.
I writhe uncontrollably and I can't stop moaning.
It's hard to describe… and doesn't happen often. It's honestly stronger than a vaginal orgasm – it brings tears to my eyes!!!
I was in the mood and it felt naughty. It was different because it is considered more taboo.
Unexplainable. Absolutely put me right into subspace.
Deeper and whole body including legs.
Full body shockwaves almost instantaneously instead of a slow build.
We were so drunk and it happened by mistake. We're not into anal but it felt like a clit orgasm on steroids.
At 1st it hurt like hell but once I relaxed and embraced it I got off like no other its kind of hard to explain.
It was a different feeling it was nice but also very painful.
Amazing !! Different how … because my partner was so gentle and so excited, moaning and loving… best feeling ever!
It lasted longer and it felt like electrical pulses going through my body. I felt nothing but pure satisfaction. My breasts were tingling and it reached my fingertips. My body felt as if it was floating on air and a huge pressure was released.
It was very intense, very fast, I wish it had lasted longer, it created a release in my entire body.
It felt similar to a vaginal orgasm, but kinkier, hard to explain.
Well I know it was the pressure through my anal wall to my G spot and deep vaginal area so it was less direct but I have squirted from anal sex before.
Pulsing release of pain and pleasure. It hurts real good. I hate and want it deeper and the movement to be slow and intentional.
We also got feedback from a single guy:
A warm glowing feeling that takes your breath away, makes you breath deeply and your prostate feels warm and fuzzy.
Frequently Asked Questions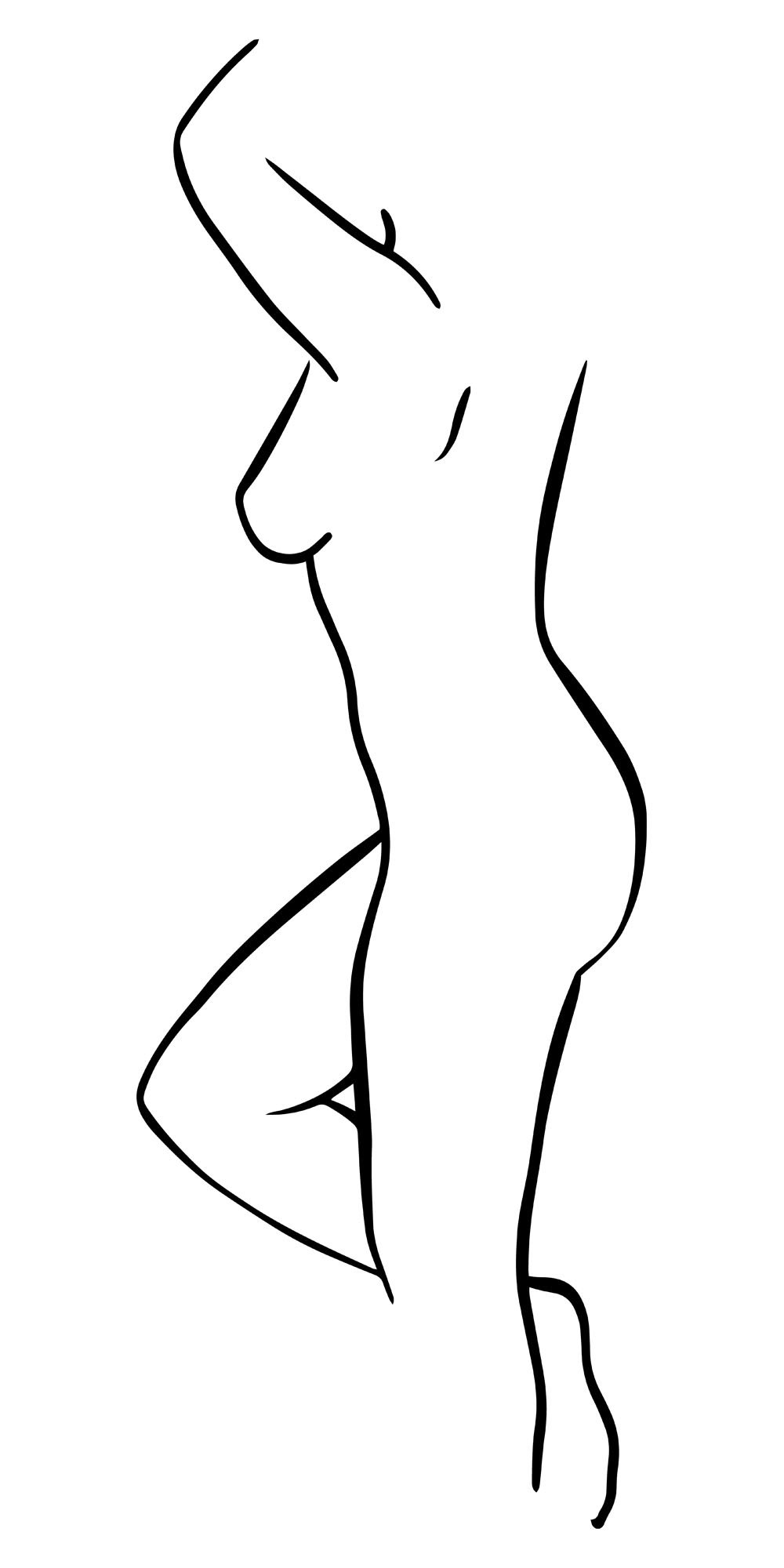 FAQ #1 – Can everyone have an anal orgasm?
Orgasms are so individual, and it's hard to say "Yes." People often struggle to orgasm, and the same goes for having an anal orgasm.
Still, many men can enjoy anal orgasms because that's where their prostate is, which is the key to giving a man an anal orgasm. In fact, this powerful organ might be the only way to have anal only orgasms for many people.
Some but not all women can have an anal orgasm, too. Yet, they don't have prostates. The pudendal nerve branches to the clitoris and the rectum [5], contributes to sexual sensitivity in the penis [6] and promotes sensation from the labia and clitoris as well [7]. So it may well play a role in women's anal orgasms. It's also possible that there is G Spot stimulation or even A Spot stimulation through the anal wall that helps a woman get off during anal.
Even if you can't have an ass orgasm, you can have a lot of fun experimenting!
FAQ #2 – What if I find anal sex painful and not pleasurable?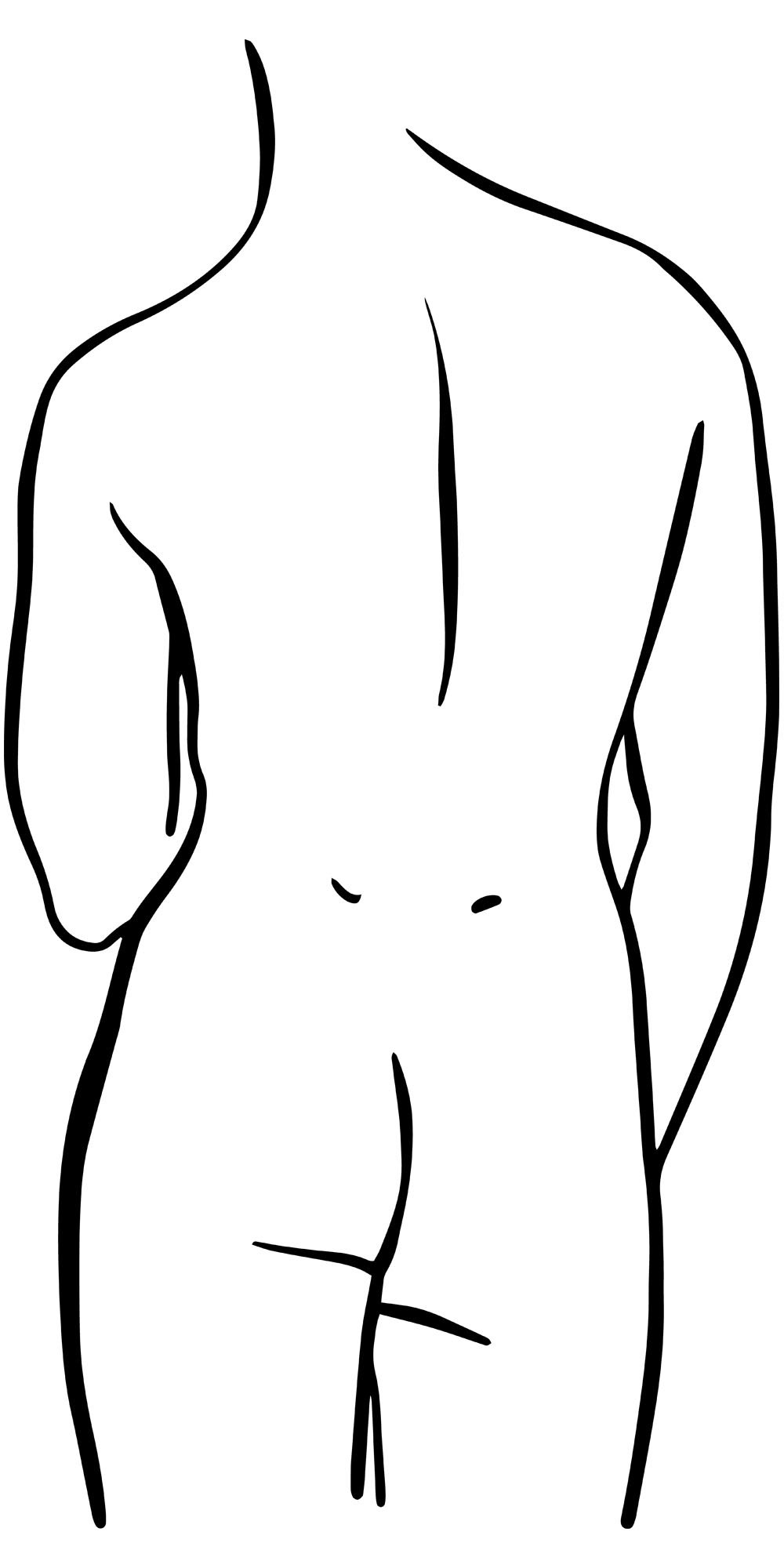 That's fine too, but if the pain is disproportionate, you may have some other down there. For example, anal sex can irritate hemorrhoids and cause bleeding [8]. Remember to use lube to make things more comfortable when trying to give a woman an anal orgasm or learning how to cum from anal yourself. We also have a guide on how anal sex can be painful and what to do to make it painless.