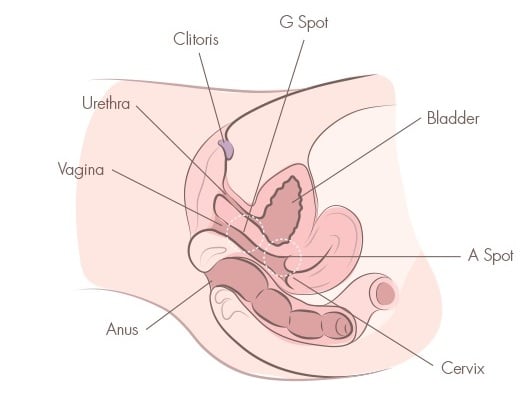 In this in-depth guide, you're going to learn how to find and stimulate your A Spot. By the way, stimulating your A Spot the right way will give you powerful, full body orgasms. You're going to learn what the A Spot is, how to find it, the differences between your A Spot v G Spot, how to stimulate your A Spot during masturbation and 18 A Spot sex positions.
What Is The A Spot
The A Spot is also known as the anterior fornix erogenous zone (AFE spot) and is sometimes called the deep spot. It's one of those spots on your body (inside your vaginal canal) that gives you sexual pleasure when stimulated the right way. Only people with vaginas have an A spot.
Where Is The A Spot Located
As you can see in the diagram above, the A Spot is located deep inside the anterior side of your vaginal canal–closest to your stomach–between your cervix and bladder. The anterior side of your vaginal canal is the side of your vaginal canal closest to your stomach.
Find The A Spot
To find your A Spot, insert a lubricated finger into your vagina so that the pad of your finger (the part with your fingerprint) is touching the anterior part of your vaginal canal.
Slowly run your finger deeper into your vagina. After a few inches, it will run over your G Spot, which will feel soft and spongy.
Keep going deeper.
Next, move your finger closer to the front wall of your vagina just above your cervix. This is where the A Spot is located, where the anterior side of your vaginal canal meets your cervix. The other side is the posterior fornix, which for most, isn't noted for any sexual pleasure.
How Deep Is the A Spot?
As you go deeper along your anterior wall (toward your stomach), you'll feel the cervical opening and perhaps strings if you have an IUD.
The A spot is pretty much as deep inside the vagina as you can get.
Again, check the diagram above if you are unsure.
Note 1 – Not every body is built in the same way, which means that the exact location of the A Spot may be slightly different. It may feel like it's directly above your cervix, or it may feel like it's further away. It may take a little bit of "investigating" to find it.
Note 2 – You will find it much easier to find your A Spot when you are already aroused. The more aroused you are, the more sensitive it will feel to stimulation.
A Spot v G Spot
The A Spot and G Spot are only a few inches apart, which sometimes leads to confusion. Here are some of the key differences.
Location – Both the A Spot and G Spot are located on the anterior wall of the vagina. However, the G Spot is closer to the entrance of the vagina. The A Spot location is about 2 inches deeper inside the vagina.
Texture – Your G Spot will feel soft and spongy when you're aroused, similar to how a wet raspberry feels. Your A Spot feels similar to the rest of your vagina, except for the part right beside your cervix, which will feel more firm.
However, both spots are actually part of the larger clitoral complex that surrounds your vagina and provides pleasure during penetration and when specific spots are stimulated. According to one study:
The anatomical relationships and dynamic interactions between the clitoris, urethra, and anterior vaginal wall have led to the concept of a clitourethrovaginal (CUV) complex, defining a variable, multifaceted morphofunctional area that, when properly stimulated during penetration, could induce orgasmic responses [1].
That means that there is no specific G spot [2]. The same goes for the A spot, which is not a specific organ but a place where the clitoris can be stimulated through your vagina.
Some researchers even argue that the anterior fornix erogenous zone is a "term used by some sexologists but [it is] not accepted or shared by experts in human anatomy" [3].
A Spot Fingering Techniques
Now that you know where the A Spot is let's learn some A spot techniques to stimulate it to enjoy some deep spot orgasms.
But first, I need to tell you one very important thing:
Every body is different and responds to different types of stimulation, and some don't respond at all. Experiment with multiple A spot techniques and sex positions to stimulate your A Spot. Remember and use the techniques that work for you and forget everything else.
Just because a certain technique worked in a previous situation or with a previous partner doesn't mean that it will always work for you. It's okay to stop trying and give it a go later. It's also okay if you feel like A spot stimulation really doesn't work for you and focus on what you know works or trying other new things.
Fingering
Let's start with fingering. If you have short fingers, you may find it hard to reach your A Spot, but if you really stretch, then you'll be able to stimulate your A Spot with your fingertips. Try using the 3 following techniques: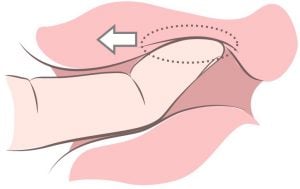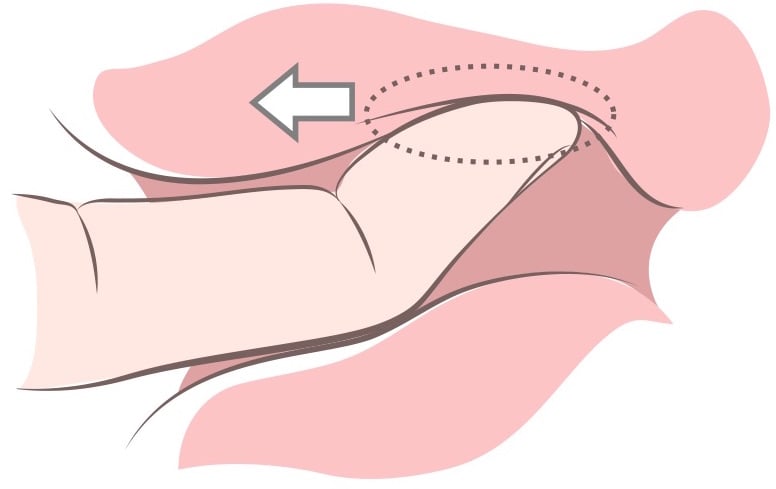 Stroking – Try applying pressure to your A Spot in only one direction like in the above demonstration.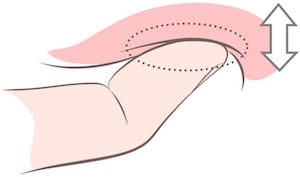 Pressing – Press into you A Spot with your finger. You can repeatedly press into your A Spot and then release the pressure like you are constantly pressing a button, or you can hold your finger on your A Spot with continuous pressure. Try both and see what feels best.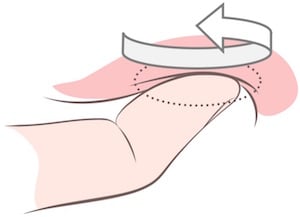 Rubbing – Lastly, try rubbing your A Spot in a circular motion as demonstrated above or with a back and forth motion.
As you figure out how to hit the A spot, you may notice a big difference in the type of A spot v G spot stimulation that your body likes. Or it might be pretty similar!
Sex Toys
Stimulating your A Spot during solo play is much easier with the right sex toys than using your fingers and hands. The two types of toys that work best are a dildo or an internal vibrator, which doesn't need to have a particular shape, but it should be long enough to easily reach your A Spot.
Dildo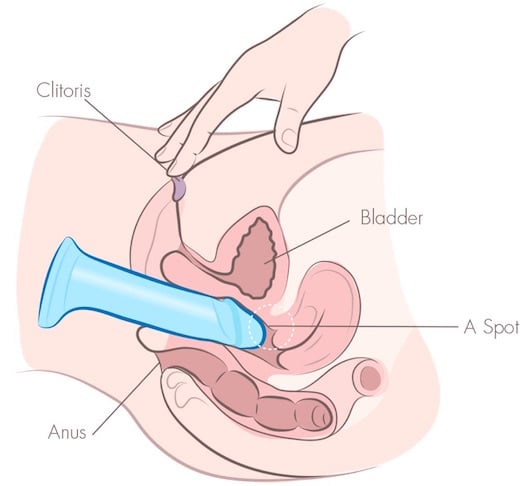 Using a dildo – Similar to using a vibrator on your A Spot, you need to insert your dildo until it reaches your A Spot. From here, you need to experiment with what kind of A Spot stimulation feels best.
Try holding the dildo in place with continuous pressure on your A Spot.
Try repeatedly thrusting the dildo in and out, rhythmically stimulating your A Spot.
Try twisting the dildo in a circular motion whilst pressed against your deep spot. Make sure you are properly lubricated while doing this.
Your A spot may prefer certain textures, temperatures, or materials, so experiment with various dildos to see if one works better for A spot stimulation.
Note: A suction cup dildo is a great option if you want to stimulate your A Spot hand-free.
Vibrator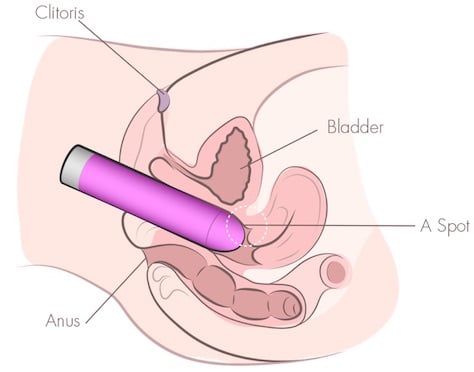 Using an internal vibrator couldn't be simpler. Press your vibrator against your A Spot and select the vibration pattern that feels most pleasurable. Using lube before insertion makes everything easier.
Related: How To Use A Vibrator For Intense Orgasms
Experiment With Your Body Position When Masturbating Alone
Possibly the most important thing you can do whilst fingering yourself or using sex toys to stimulate your A Spot is to experiment with your body position.
Why?
By changing your body position, you can change how prominent your A Spot is inside your vagina. Because…
The more prominent your A Spot is inside your vagina, the easier it is to stimulate it.
Here are some A spot sex positions to try by yourself:
Squat down
Lie down on your back and place a pillow under your hips
Squeeze your abdominal muscles. Try to imagine that you are "pushing your A Spot further into your vagina."
Kneel down with your bum on your knees.
Lie down on your stomach.
Lie on your side (or back) and bring your knees to your chest
Sit in a chair with your knees bent and feet flat on the chair.
Over time, you will figure out which positions work best to give yourself an A Spot orgasm.
Now let's move on to having A Spot orgasms during sex.
18 Sex Positions For A Spot Orgasms
The most important thing that you must figure out if you want to consistently enjoy A Spot orgasms is…
Which positions and angles work for YOU and your partner
Below you will find a lot of different sex positions for A Spot orgasms, but…
As I mentioned at the very beginning of this guide, every body is built slightly differently. The perfect position for one person can be the worst position for another when it comes to hitting their A Spot.
Your partner may be very tall with a short penis or…
Short with a much longer penis…
A bit overweight or…
Different in some other way that affects his ability to reach your A Spot.
Experiment with multiple positions, and over time you'll learn exactly which ones work best for you. And when you learn which positions work best…
Experiment further by adding in a sex toy or getting your partner to rub your clitoris or anything else that feels good.
Let's learn some sex positions…
1. Missionary with a pillow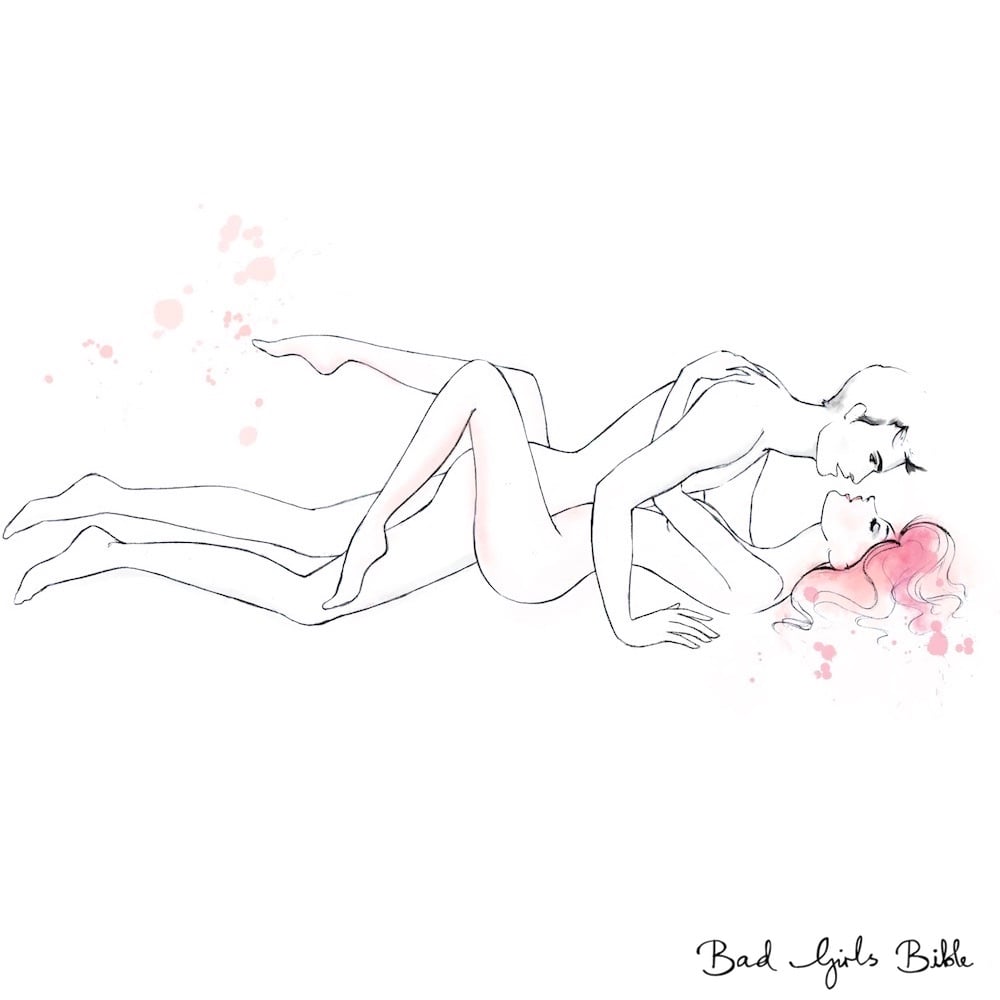 Ok, we don't have a picture of this one yet, but it's just a regular Missionary position, with one difference: you put a pillow under your hips, which will raise them upwards.
This changes the angle of penetration, allowing your partner's penis to connect with your A Spot more easily.
You may need to experiment with different pillows and even use 2 or 3 pillows at the same time to get the perfect angle for both of you.
Using a pillow under your hips is so popular with couples that many companies like Liberator and Dame produce specialty sex pillows specifically to place under your hips during missionary position. These pillows are made from firm memory foam to maintain their shape. They're also designed specifically for sex, unlike the pillows you sleep with.
2. Doggy Style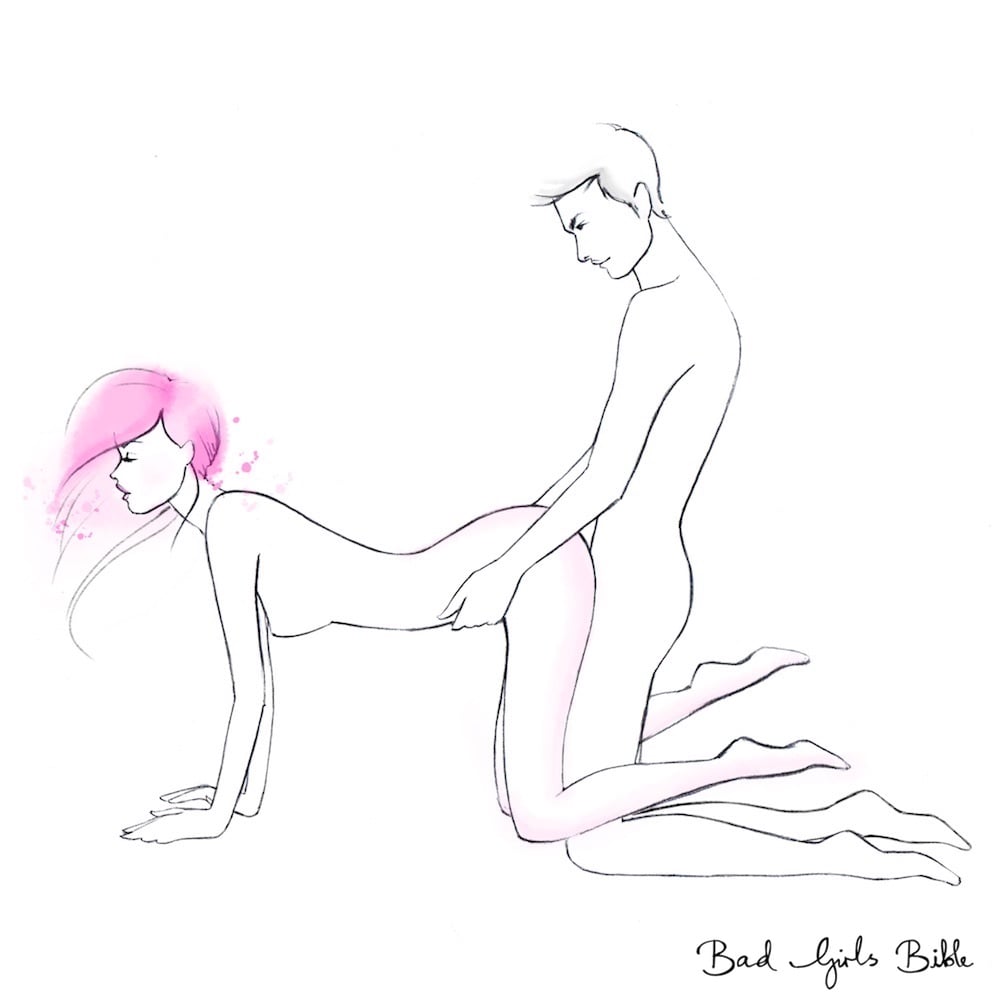 Doggy Style can be a great sex position for hitting your A Spot if you and your partner do a little experimentation to find the right angle.
The thrusting partner may need to rise high up on their knees, or the receiving partner may need to move their hips backward or forward to find the perfect angle.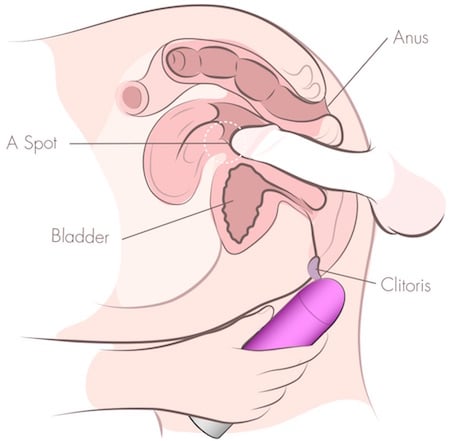 Vibrator option – Doggy Style is the perfect position to use a vibrator in. If you are resting on your elbows, then reach back with one hand to use a vibrator on your clit or to rub your clit with your fingers.
You can also lean over a position pillow to make it easier to stay in this pose.
3. Deep Impact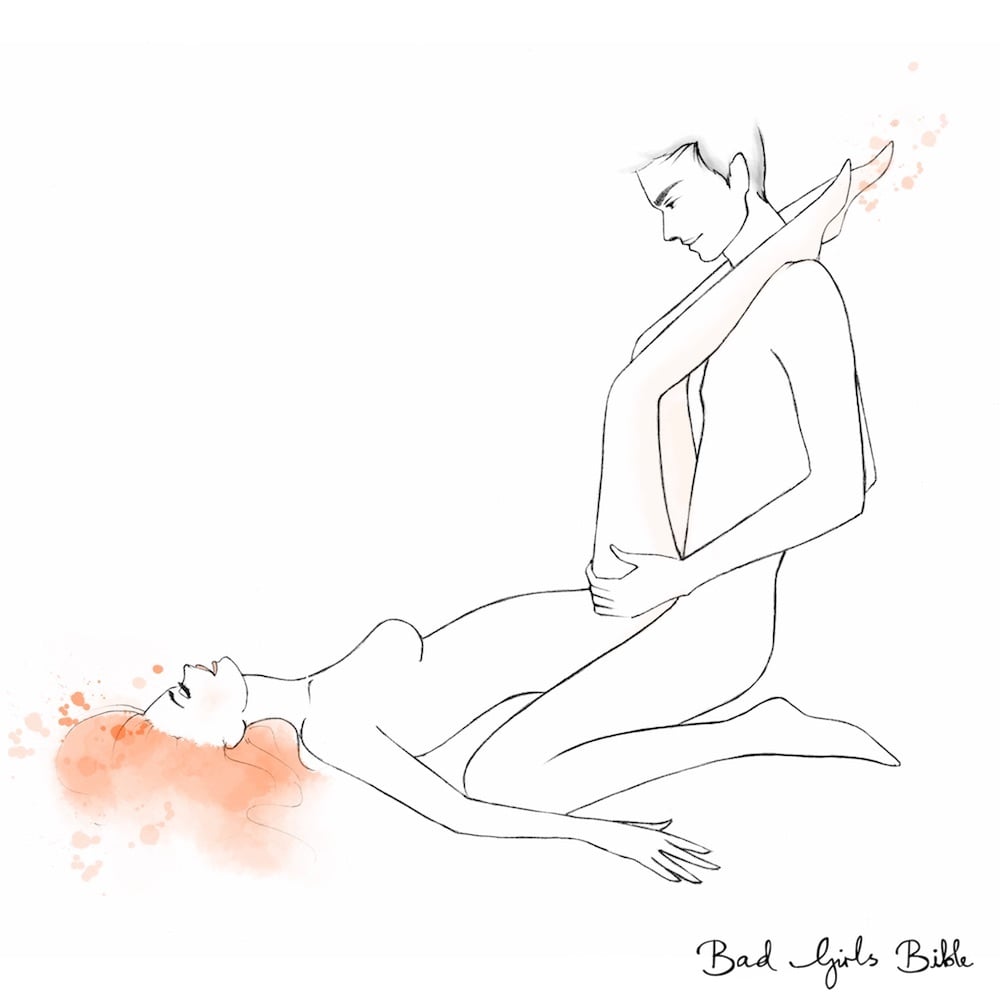 This is an ideal sex position for anyone who likes A spot stimulation during intercourse and those who love deep penetration in general. Of course, it's all thanks to having your legs on your partner's shoulders! Plus, Deep Impact is more comfortable than some legs-up positions because your knees aren't bent toward your chest.
When your partner kneels with legs spread, you can scoot closer to him with your butt slightly resting on his thighs or waist. He can grab your thighs for leverage.
4. Crab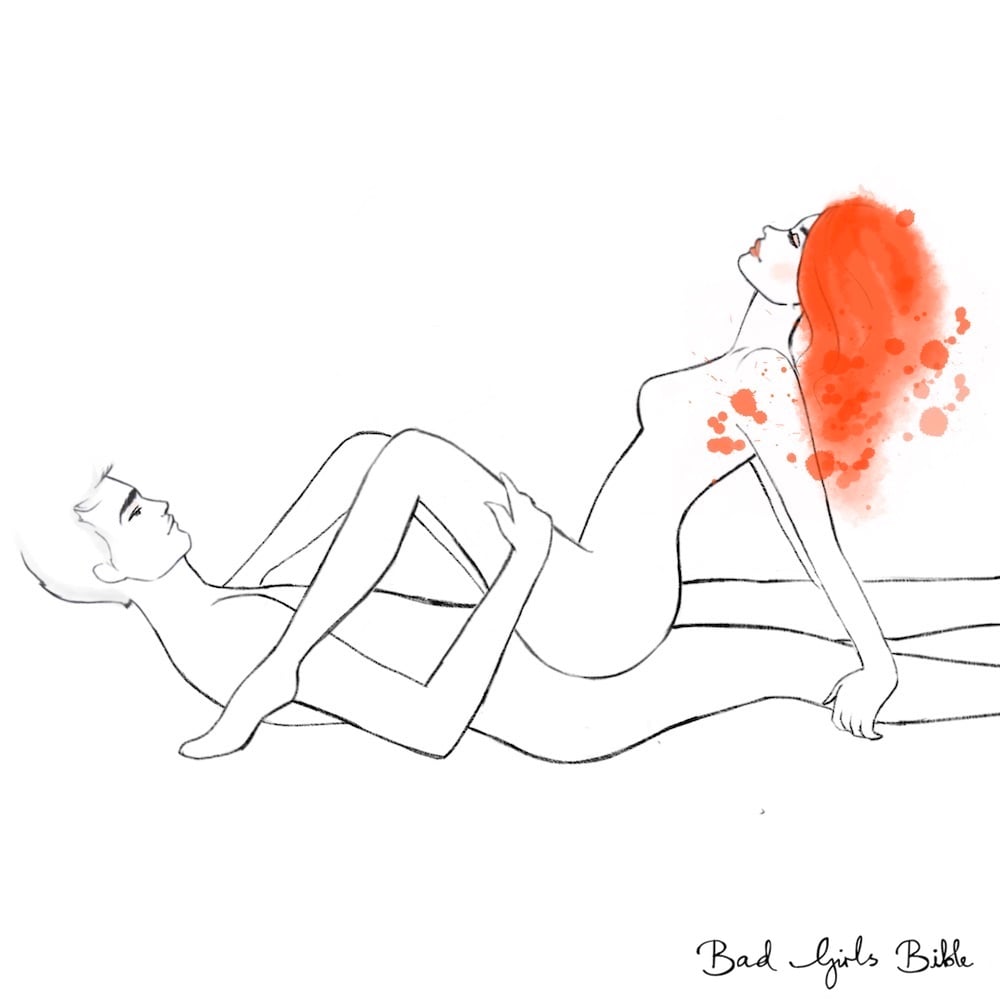 Crab not only lets your partner's penis (or a toy) hit the AFE spot deep inside, it puts you in control. Your partner's job is easy enough: they lie on their back on the bed. Next, you'll sit atop their body, facing them with your legs extended in front of you toward their arms or shoulders. Then, you lean back on your arms as they rest on your partner's legs, using your arms and legs to raise your hips.
While the woman in our illustration has her feet placed outside of her partner's arms, it might be easier to slip your feet under his armpits if you're shorter. It may also be more comfortable to lean back on the bed and not your partner's legs. Do not lean on his knees, as this may injure him.
5. Reverse Cowgirl
This is a pretty classic sex position. Your partner lies down, and you straddle his hips, facing away from him. You can kneel or squat, depending on what feels better. Because you're in charge while doing Reverse Cowgirl, you can rock, swivel, or raise your hips while your partner grabs your waist or even spanks you!
Related: 7 Tricks to Get Your Boyfriend to Spank You in the Bedroom
6. G Spot Sniper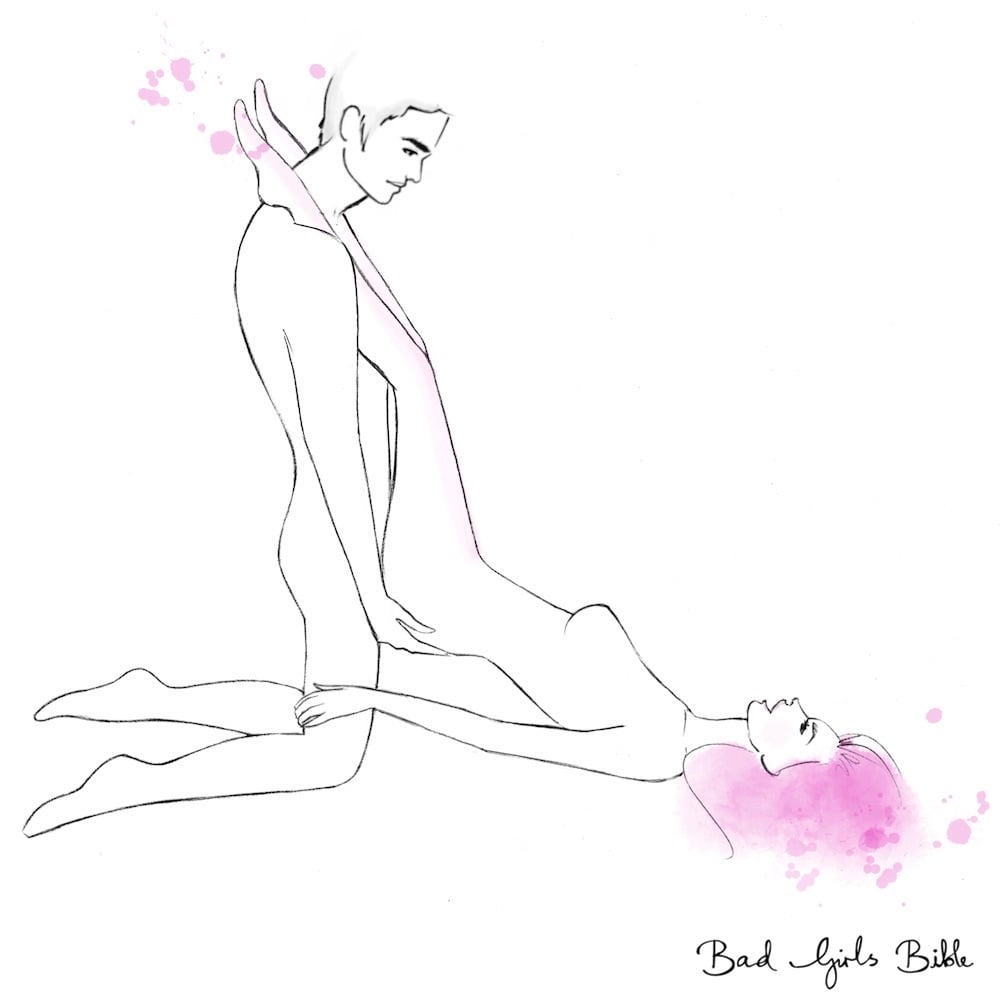 Most positions that provide access to your G spot are also great for finding the A spot, including this one. Start by lying on your back. Your partner kneels vertically by your butt, facing you. He grabs your hips and lifts them until penetration is possible.
With his hands beneath your butt, he can either thrust or lift your hips. Plus, you can grab his thighs for more leverage.
If the vertical kneel is difficult for your body shapes or sizes, he can lower or raise himself.
7. Launch Pad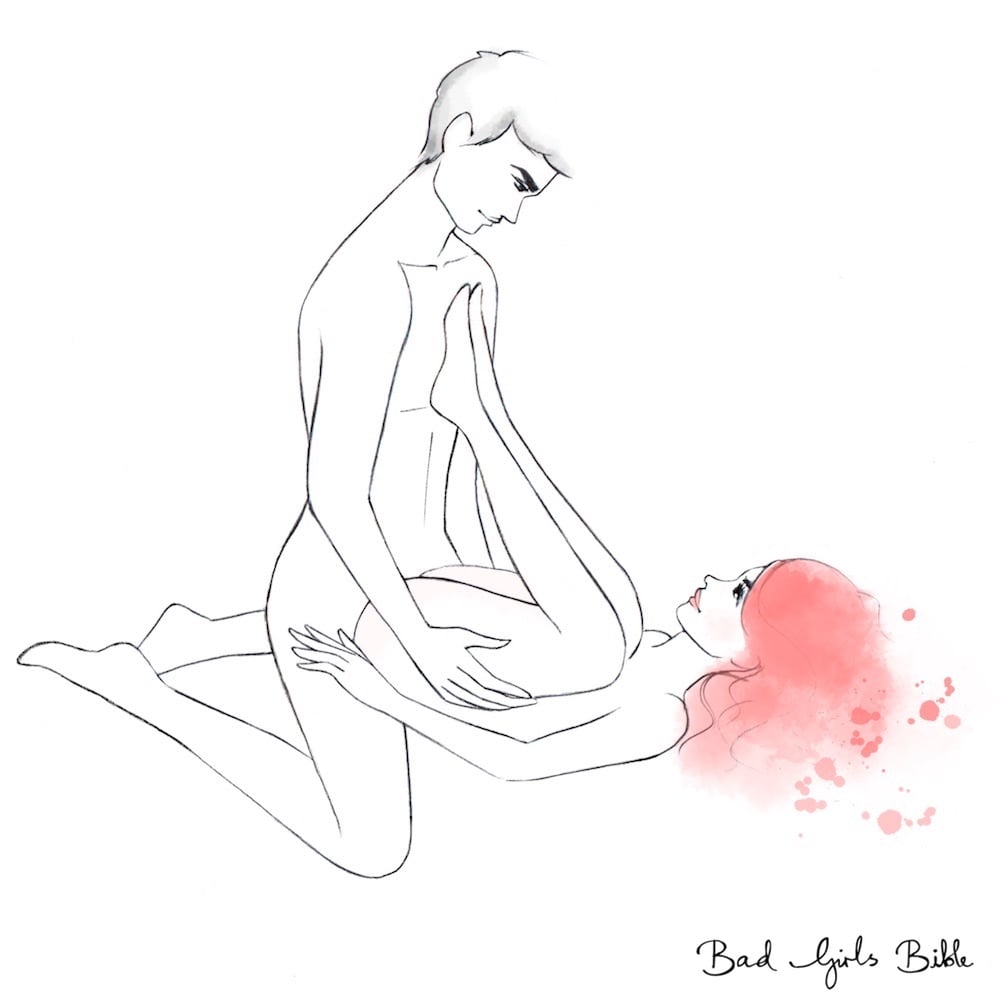 For the more adventurous out there, Launch Pad can be quite the satisfying sex position. Your partner kneels with knees spread wide on the bed. You'll lie on your back between his legs, with your knees bent toward your chest and feet flat on his chest.
This sex position may not be the most comfortable for certain bodies or long periods of time. However, it provides excellent A spot stimulation.
8. Sideways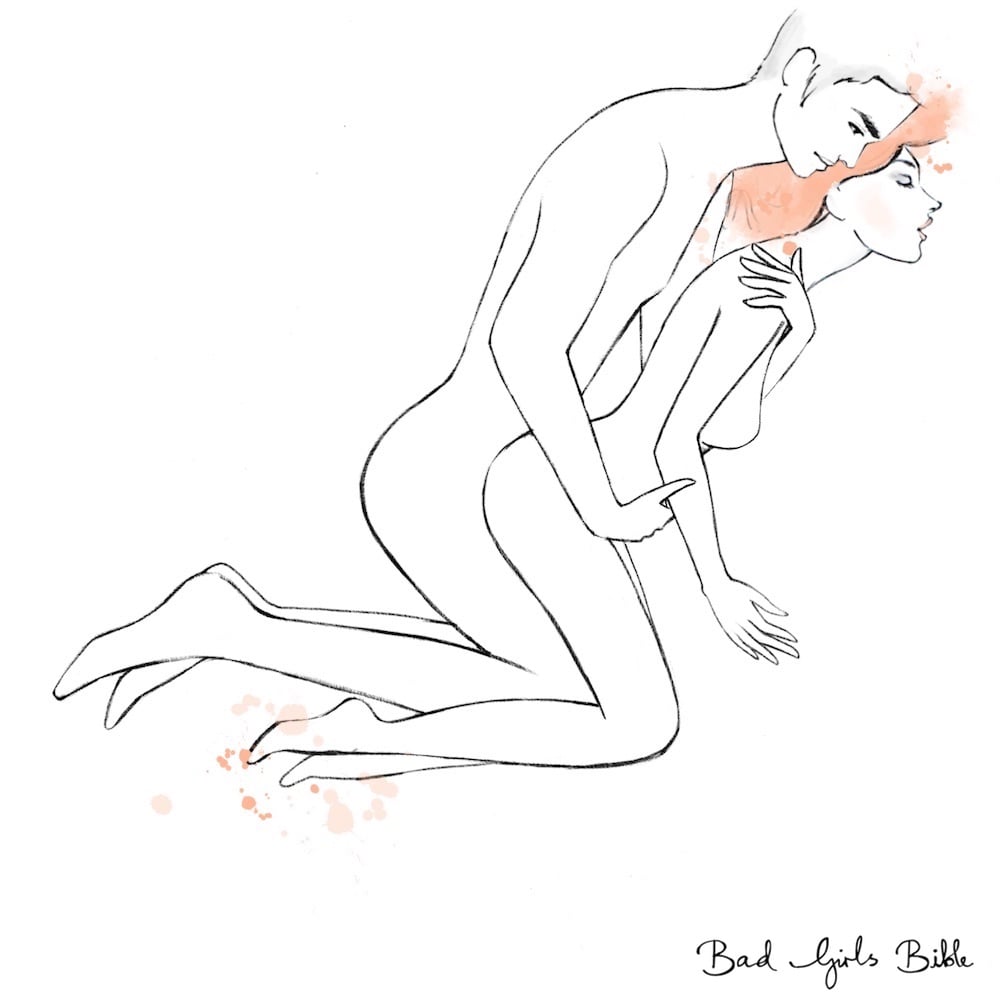 If your partner is well endowed enough, they might be able to hit your A spot in the Sideways sex position AKA Sporking. You both lie in your sides, facing the same direction. Keep your knees bent, and legs close together while your partner penetrates from behind.
Like Spooning, your partner can hold you close, kiss your shoulders, and play with your nipples or your clitoris. Find great clitoral stimulation techniques, then pair them with the A spot techniques above.
9. Tea Spooning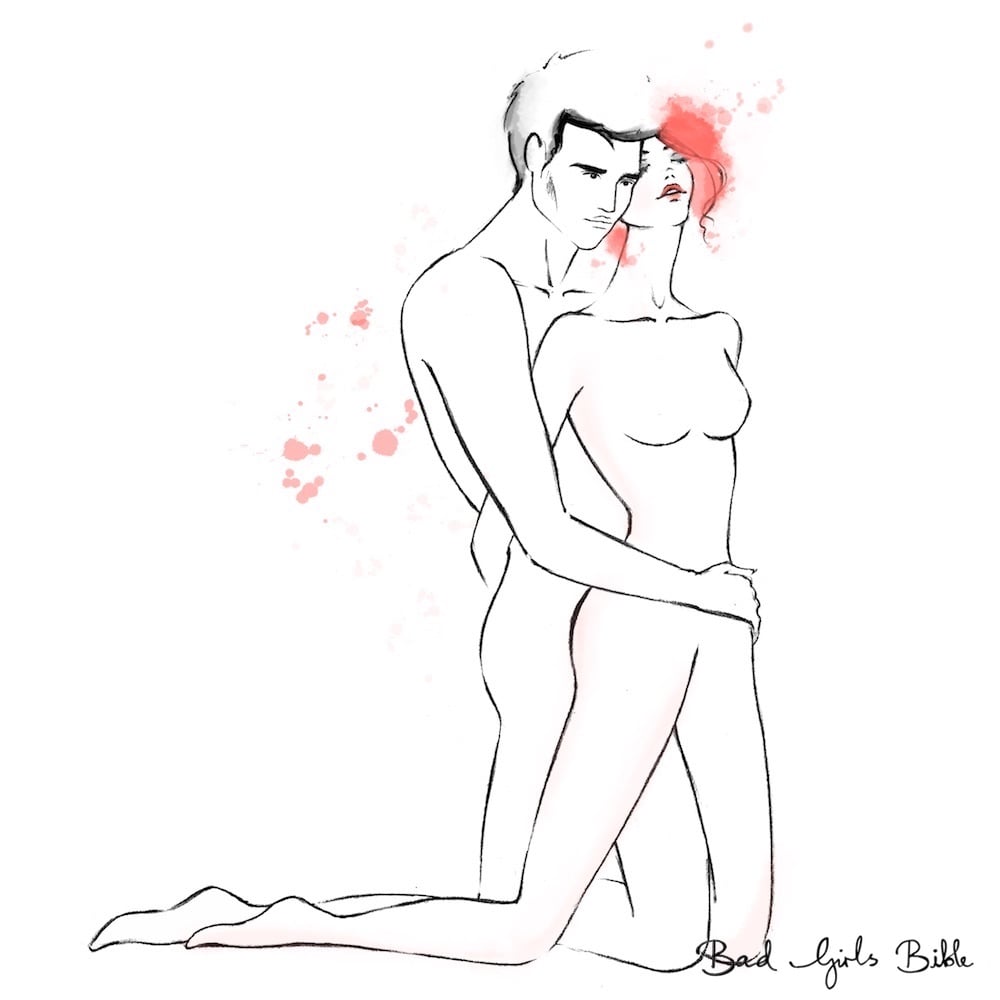 Teaspooning takes Spooning to the next level-literally! You both kneel vertically. Your partner's knees will be between yours as he penetrates from behind. He can grasp your hips, waist, or shoulders while you reach back behind him.
This is an intimate sex position that can work for A spot stimulation if your partner's penis is long enough. However, it might not work if you have difficulty kneeling on your knees or there's a big height difference between you and your partner.
10. Tug of Love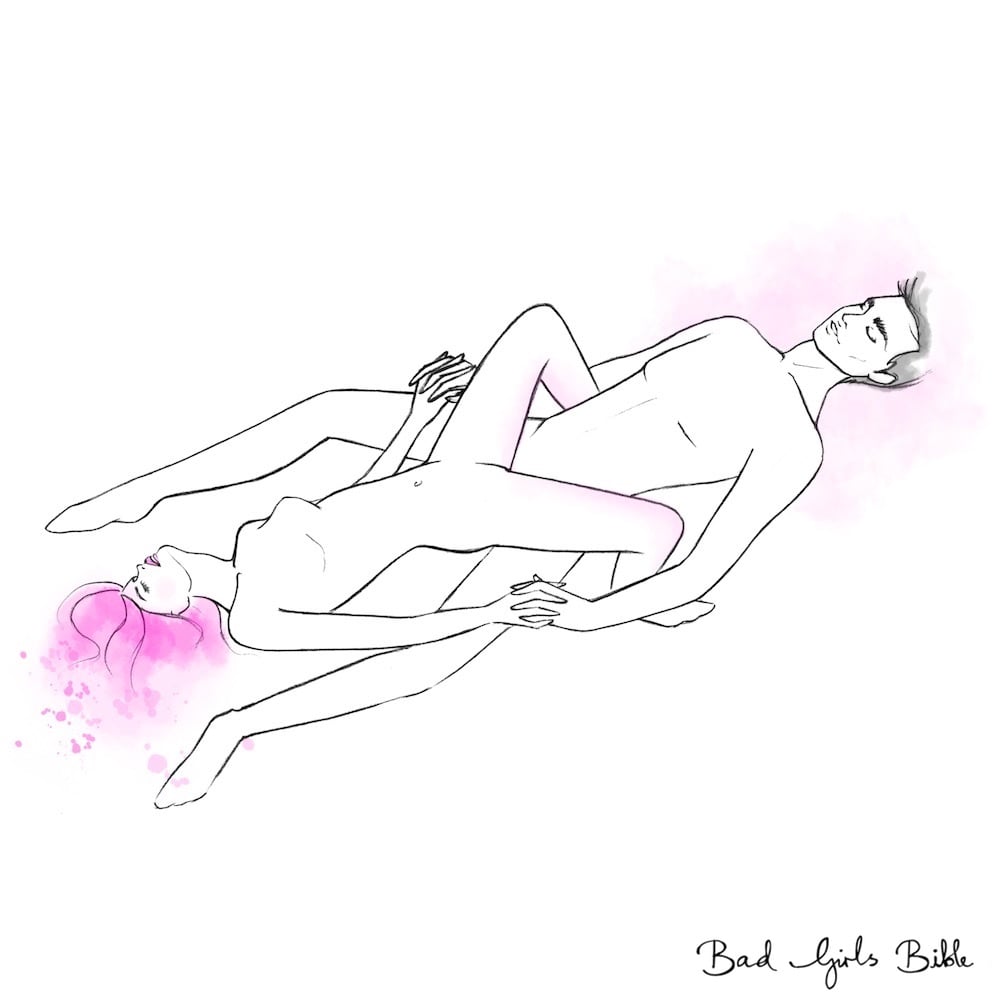 This sex position might seem silly, but it's perfect if you love the feeling of deep penetration and A spot stimulation. First, you both lie on your backs with your butts nearly touching. Your partner will bend his knees outward, and you'll place your legs over his thighs with knees bent and feet tucked under his arms. Then, you hold hands and use that connection as leverage for thrusting.
Getting into Tug of Love might initially be a bit tricky, but once you do, it can be well worth it!
11. Spooning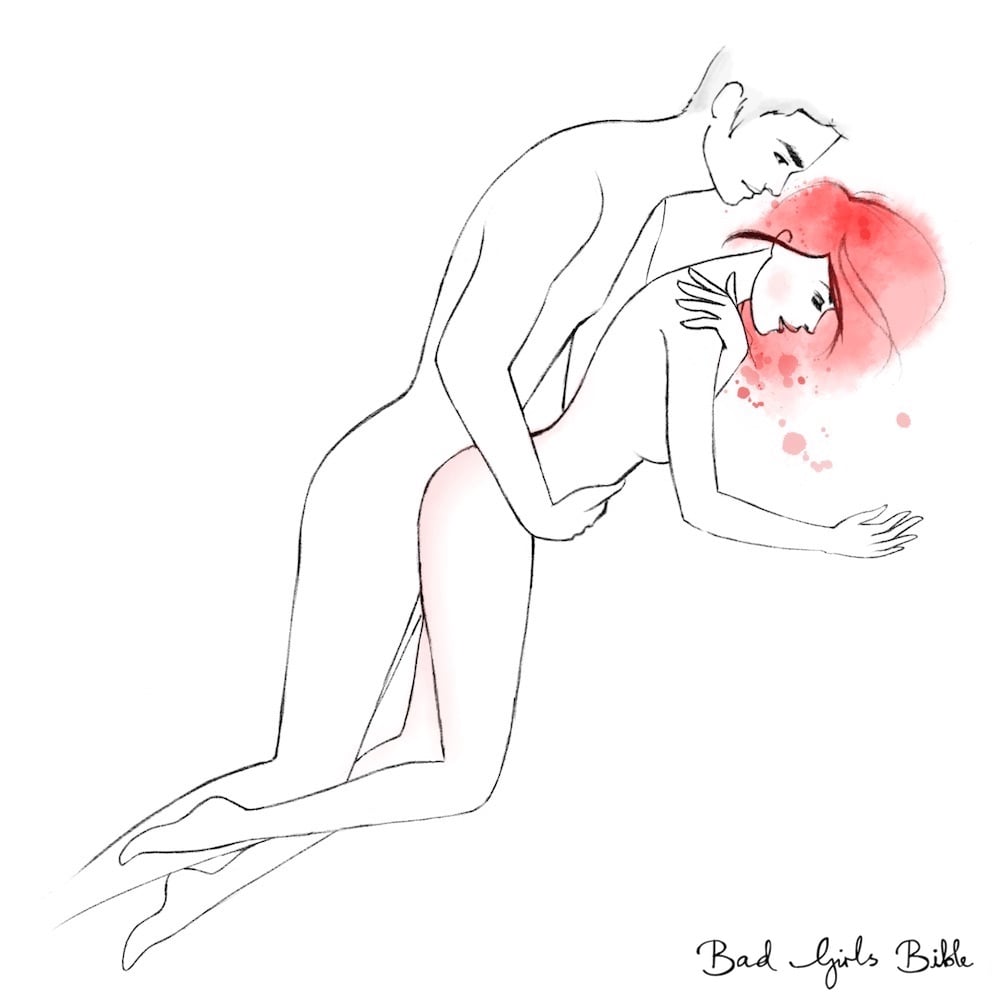 Spooning is a classic sex position for good reason. It's intimate and easy on the body. And if your partner's penis is big enough, it can reach your A spot while he penetrates from behind.
You can spice things up with nipple clamps or a clitoral vibrator. Plus, Spooning is great for anal sex.
12. Acrobat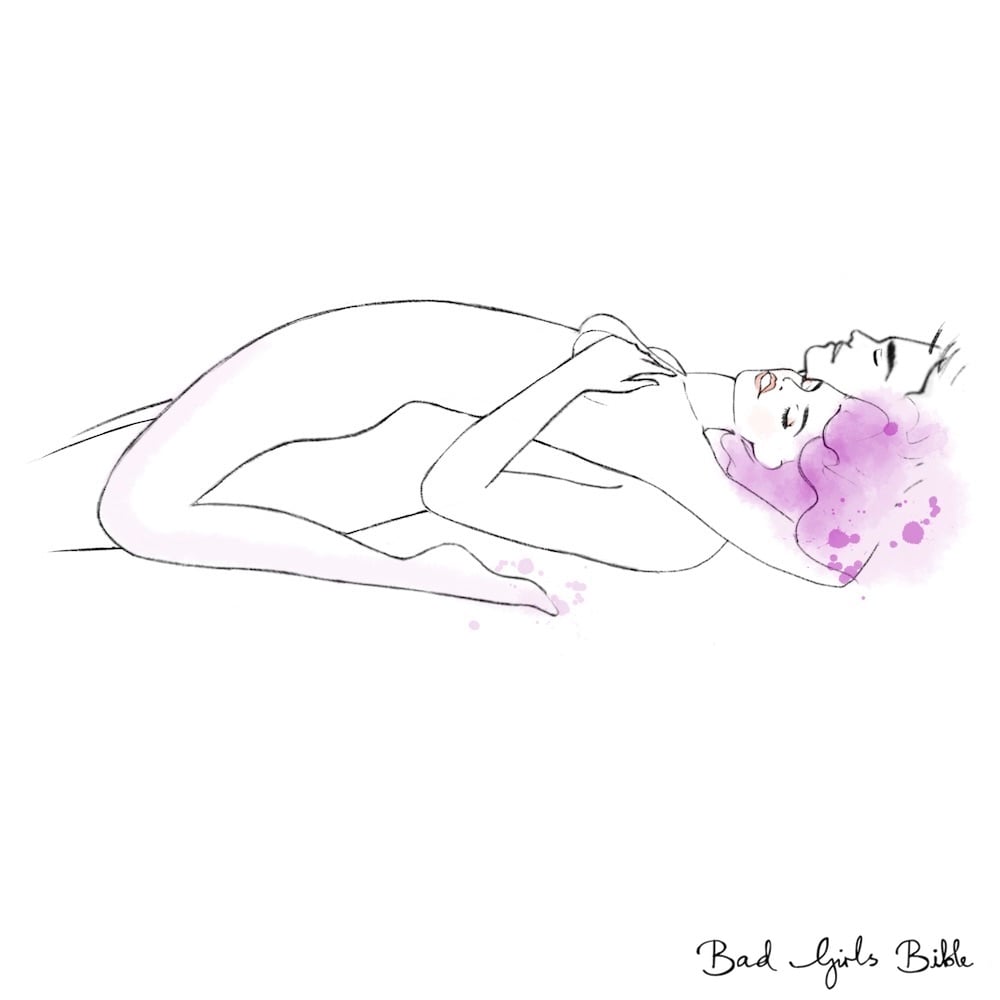 As the name suggests, you need to be a bit acrobatic to make this sex position work, so we wouldn't blame you for skipping it or only trying it briefly. Start by having your partner lie on the bed. Next, straddle him similar to Reverse Cowgirl. Then, lie all the way back so your upper body is supported on his chest.
In Acrobat, the bottom part has more freedom to thrust than the top partner has to move their hips. However, you're free to masturbate your clitoris or to massage your breast or engage in some nipple play.
13.Helicopter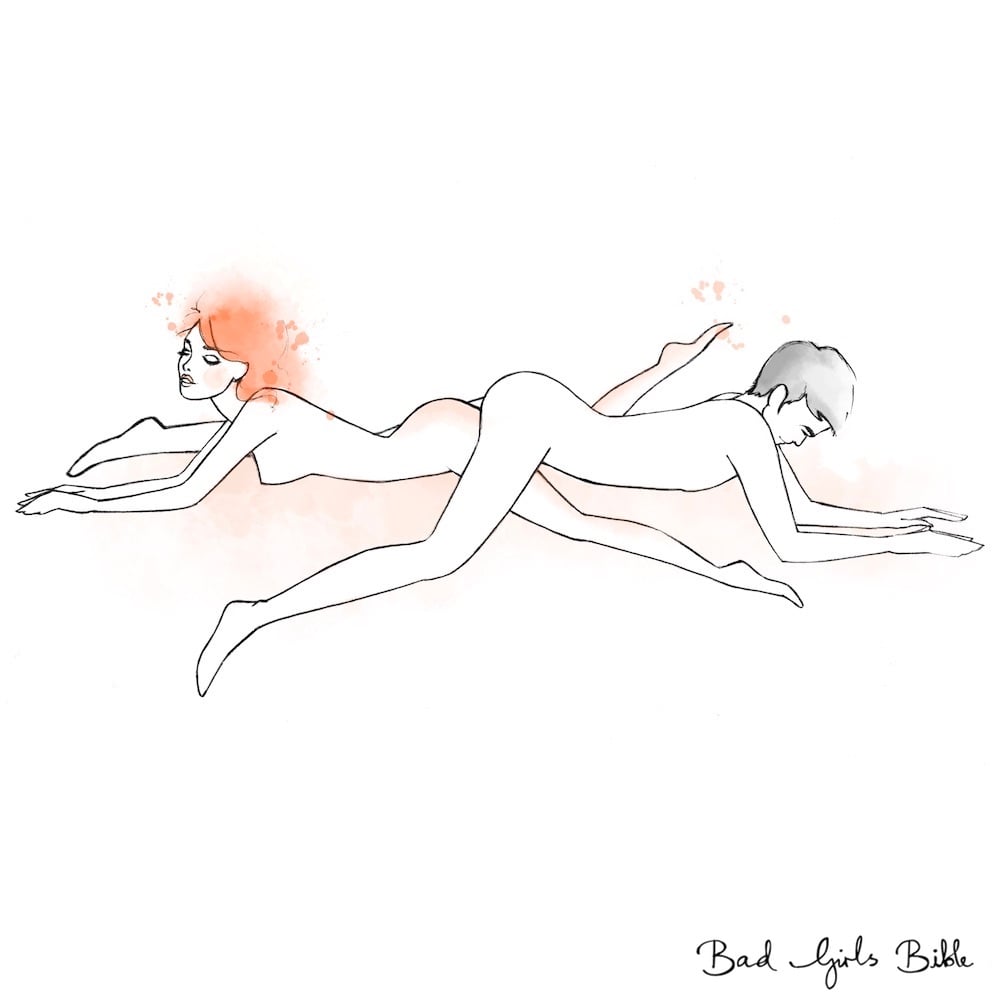 Helicopter is definitely one of the trickier A spot sex positions, but it's worth trying. Both of you lie facedown on the bed, facing away from each other. Your legs will spread outward with his thighs resting on yours.
The goal of this position is for your partner to point his penis downward to penetrate you. If your bodies match up, it's possible to get extremely deep stimulation while doing the Helicopter.
14. Butterfly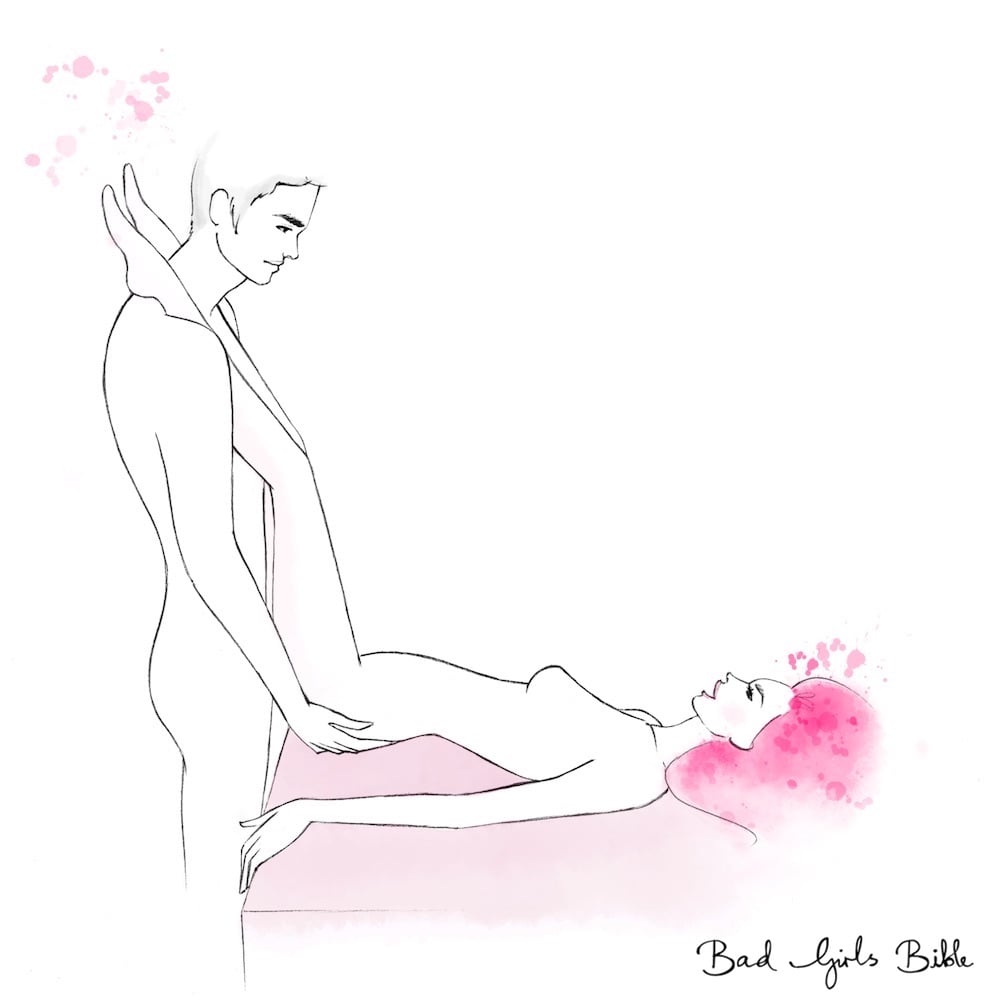 What's better than a position that hits this deep spot without sacrificing comfort? Introducing the Butterfly. It's a simple position to try. Lie on the edge of the bed with your legs straight up. Your partner stands beside the bed, places their hands beneath your butt, and penetrates you. This is one of our favorite positions for deep spot stimulation.
You have a few options when it comes to varying this A spot sex position. For example, you can cross your ankles or place your feet on your partner's chest. Your partner, meanwhile, can grab your thighs, legs, or feet instead. If you have trouble lining up, consider having your partner kneel or using a table, ottoman, or another piece of furniture instead.
15. Exposed Eagle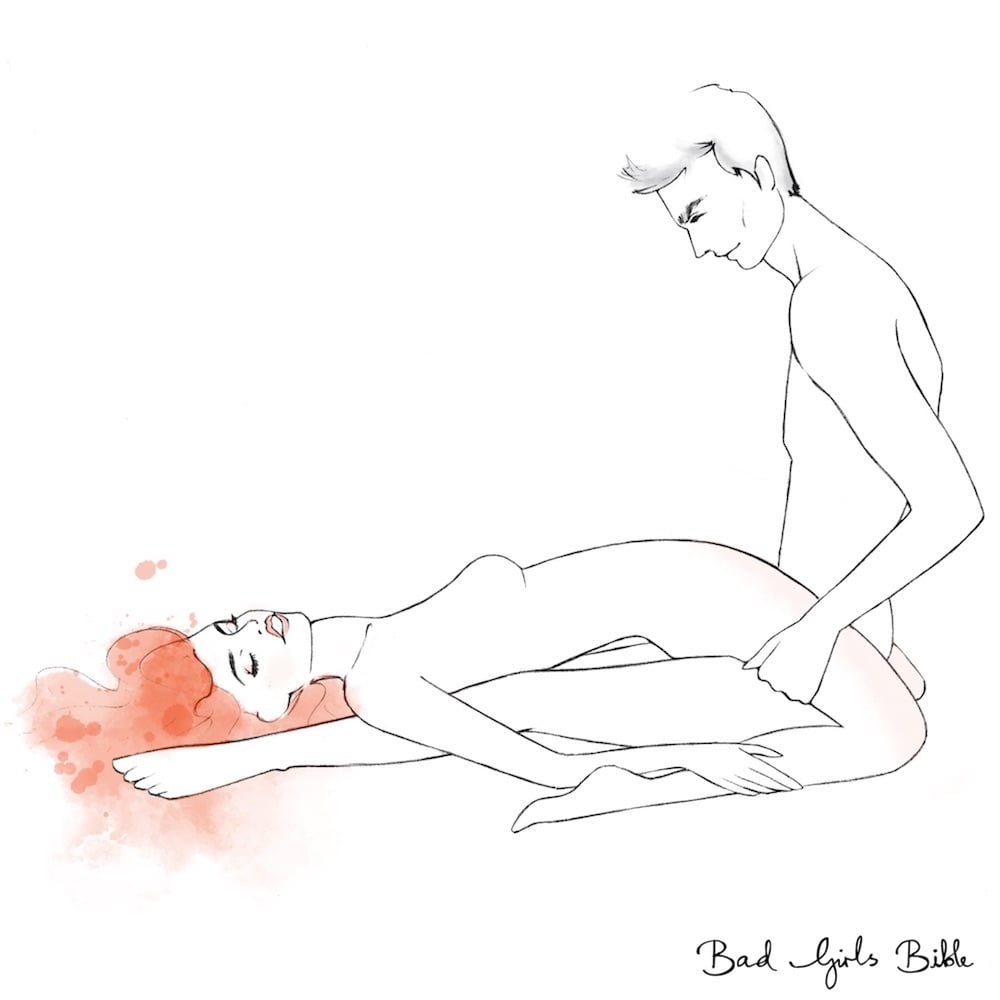 This A spot sex position takes its name from the fact that your legs are spread, and your body is exposed. To try it, your partner sits with legs extended straight out. Then, kneel over his hips and lie back as far as possible to rest on your partner's legs. You can grab your ankles if you're flexible enough or play with your clitoris or breasts.
You'll need to experiment with Exposed Eagle to find the best motion. For example, your partner can place his hands beneath your thighs or rub your body.
16. Jockey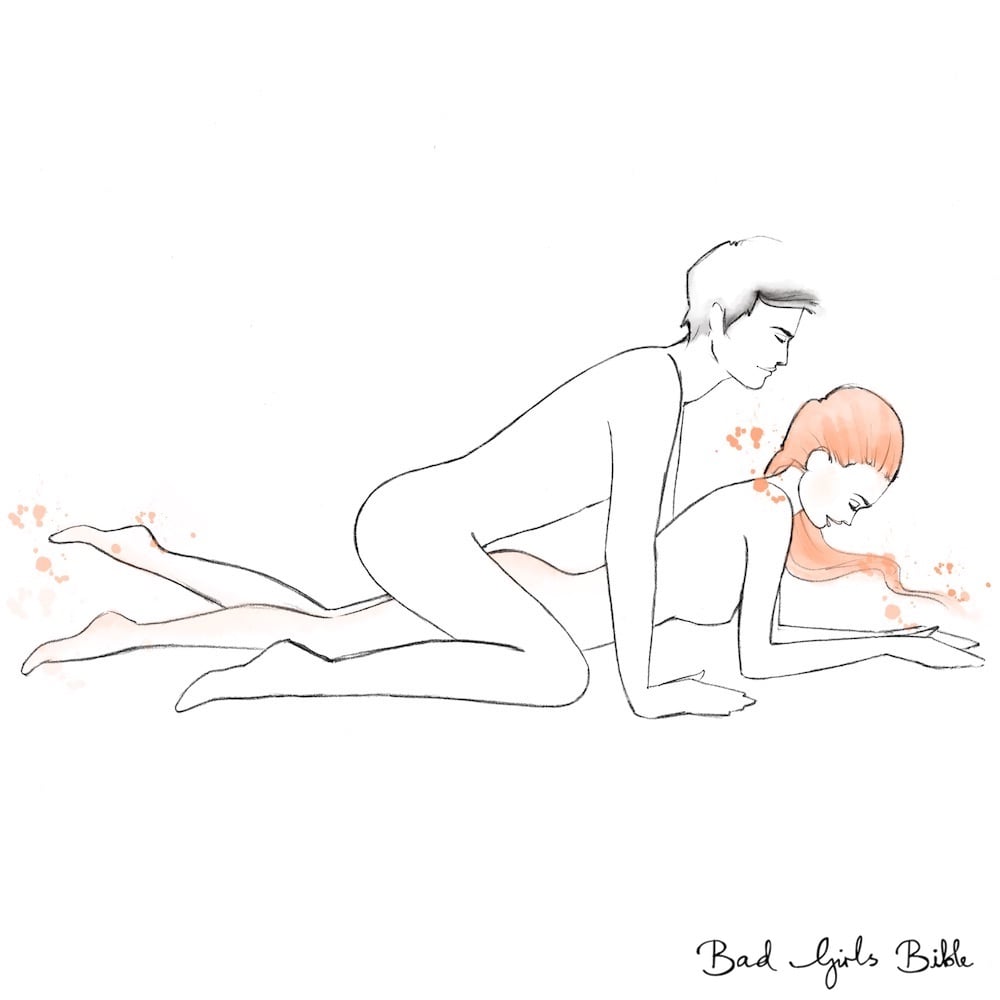 Like most rear entry sex positions, Jockey is perfect for anal sex (discover how to have an anal orgasm). However, if you're on the quest to have a deep spot orgasm, it works for that, too!
You lie face down with elbows bent, so your arms support your upper body. Alternatively, you can rest your body on the bed.
Your partner kneels and straddles your butt, penetrating you from behind. He can lean forward on his arms and experiment with raising his butt and hips or keeping them lower to the bed.
17. Octopus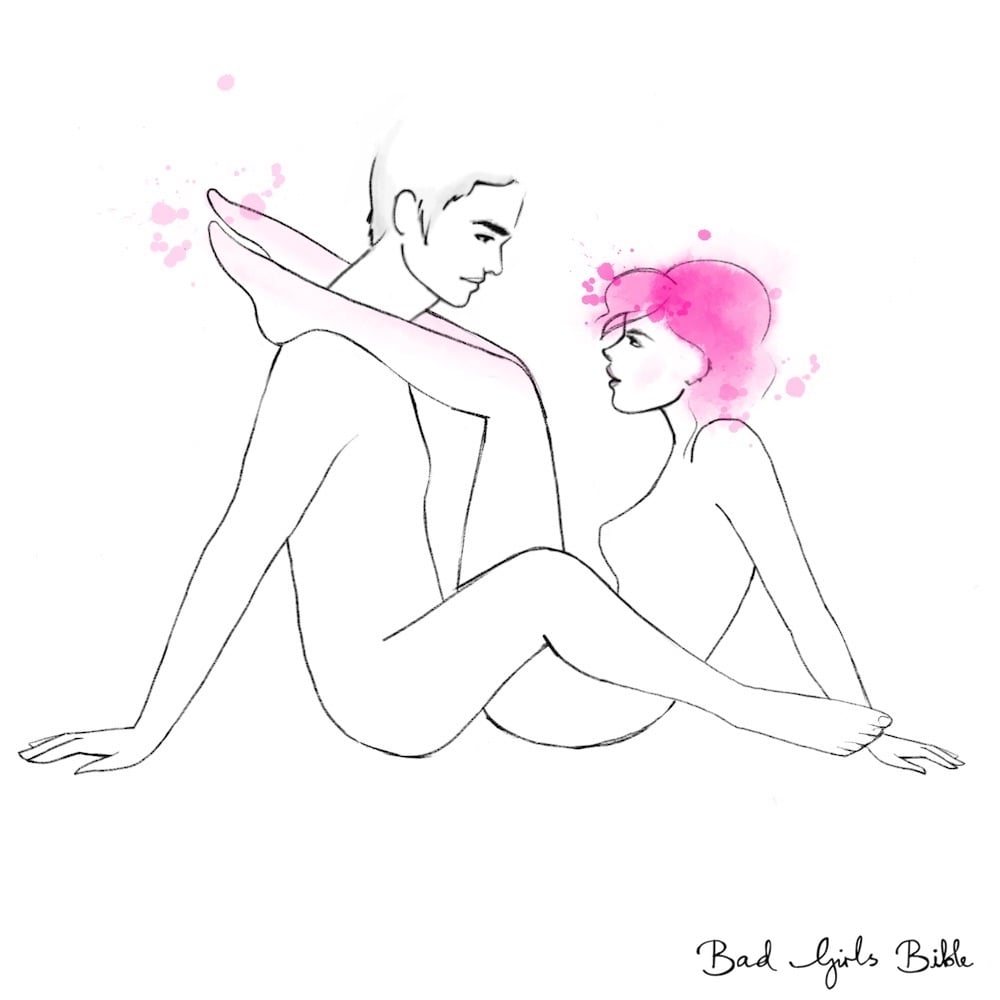 Both you and your partner will need to be flexible for this A spot sex position, but if you master it, you get the chance for deep vaginal orgasms and intimate eye contact! In Octopus, your bodies come together like one creature.
Have your partner sit on the bed, leaning back slightly on his arms. Sit between his legs, which will bend around your lower body, supporting yourself with your hands on the bed behind you. Your ankles will rest on his shoulders. It might help if you start by lying down, your partner gets into position, then lifts your legs as he sits up.
18. Pearly Gates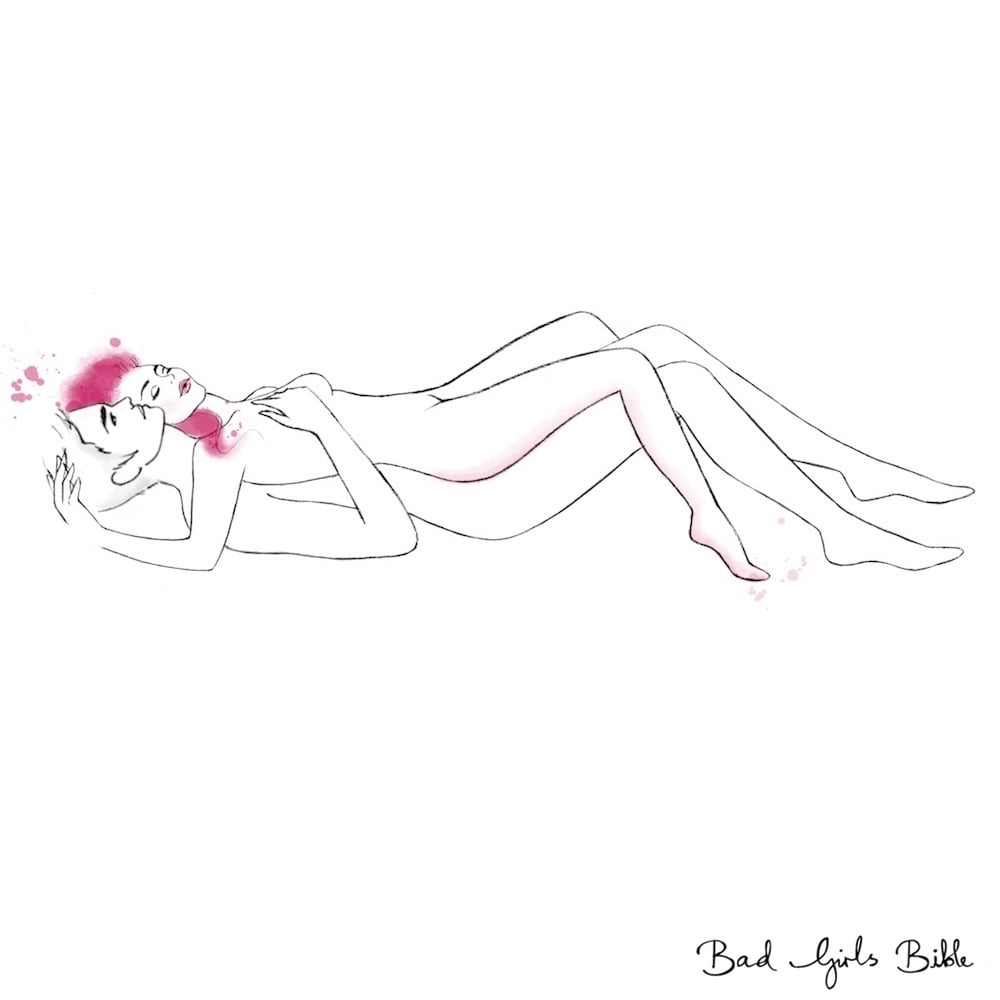 In this last A spot sex position, your partner lies down with knees slightly bent and feet flat on the bed. You lie on him, facing up. Your thighs will fall outside of his, and you can reach up to caress his head. Both of you are free to rub your clitoris or breasts, and he can kiss you from behind. You should definitely give Pearly Gates a shot.
Frequently Asked Questions About The A Spot
Sometimes my A Spot is not pleasurable, or I can't even find it. Why?!
For some women, their A Spot becomes easier or harder to find during the menstrual cycle. This is because the position of your cervix can change depending on what stage you are in during your cycle. This might make your A spot harder to find.
Because your A Spot is right by your cervix, this can also make it easier or harder to stimulate.
If you're serious about your sexual pleasure, try some of the A Spot positions above during different times in your menstrual cycle to figure out when it's easiest to stimulate and feels most pleasurable.
Why does my A Spot sometimes feel painful when it's touched?
There are 3 possible reasons:
You're not actually touching your A Spot, you're hitting your cervix, which is very sensitive in some women. This can be fixed by changing the sex position or angle that your man is penetrating you in.
As mentioned before, your menstrual cycle can change the position of your cervix, potentially blocking your A spot. This means that the position you used to find pleasurable is now painful.
You may have bruised or overstimulated your vagina during sex or masturbation — or even using a menstrual device. If easing up or removing items for a few days doesn't help, talk to your doctor