This discreet newsletter will teach you how to make him cum hard, give freaky oral sex & make him scream your name in bed. Click here to get it.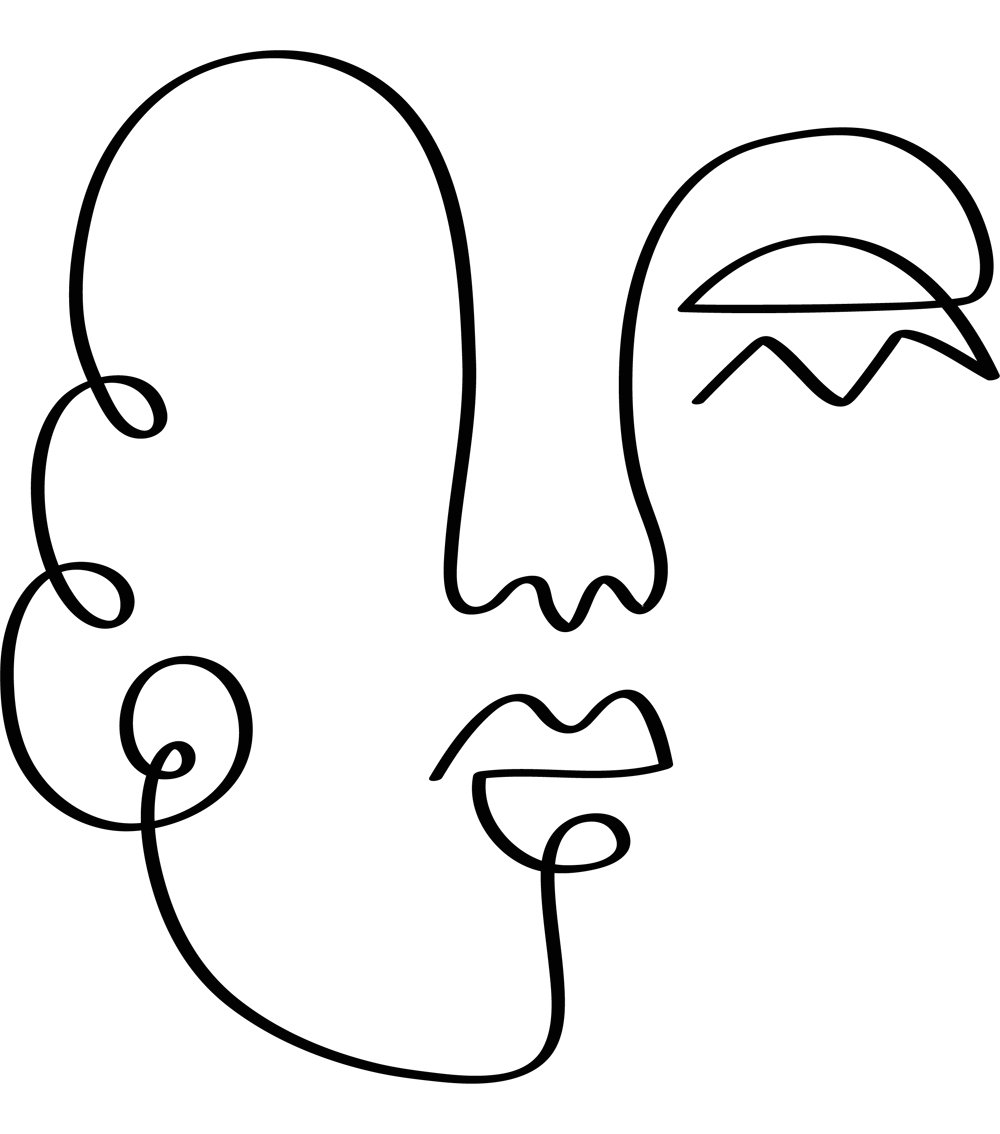 We asked over 1,000 readers to tell us what amazing feels like. We then chose the top 39 sex stories to share with you below. You can skip to the 23 stories of amazing sex from men or you can first read the 16 stories from women. And don't forget to share your own stories below in the comments section.
16 Amazing Sex Stories From Women
1. A Little Kink, a Lot of Fun
It was with an old friend from years ago. We were just meeting up to hang out. It went from drinking too much to him flirting by touching my legs, rubbing my face down to my chest. After this went on for a while, he leans in and kisses me. It was the sweetest, softest, passionate kiss I've ever experienced. I don't pull away.
Side note: If you are currently struggling to orgasm during sex or masturbation, then you may want to learn about the Easy Orgasm Solution. It will teach you how to have multiple vaginal and full body orgasms during sex and masturbation. It works even if you currently struggle to orgasm during sex or when masturbating. You can find out more here.
Then, his hands wander from my face to my chest and down my body. I don't resist. I welcome it and even push my body into him. This continues as we move to the bedroom. He takes my clothes off and I do his. I start to stroke his penis and go down, sucking him off.
He tells me about a kinky time with someone else that he has tried that went wrong so he wanted to try with me. I was nervous but agreed. Using lube, I slowly began rubbing his anus and then inserted my fingers inside to massage his prostate. I've never had a man scream so much from the enjoyment. As I did this I continued sucking his dick until he got off in my mouth.
He told me that I did it exactly what I was supposed to do and then fucked me like I had never been fucked before. I enjoy being fucked hard then slow and passionate. Well, he did just exactly that, from choking me during sex to kissing my neck to sucking my nipples.
I had at least 8 orgasms that night and then I rode his dick until he came inside me. It was such amazing sex that I could barely walk for two days after.
Related: How to make a man scream in bed
Related: If you want to give your man back-arching, toe-curling, screaming orgasms that will keep him sexually addicted to you, then you'll find them in my private and discreet newsletter. You'll also learn the 5 dangerous & "dumb" sex mistakes that turn him off and how to avoid them. Get it here.
2. Anticipation Leads to Sizzling Hotel Sex
I had been anticipating seeing him for about a week and we were texting and sexting for days about it. We hadn't seen each other for about 1 month so I was super excited to see him. We met at a hotel, I got there first and changed into something very sexy, hair and makeup were done with thigh-high leather boots, leather paddle, vibrator, lube, and massage oil all ready to go!
As soon as he entered the room he picked me up and we hugged and kissed. He still had his bag on his back, but I just couldn't wait to attack him. He threw me on the bed, told me how great I looked and that he missed me. We continued kissing; we were both so excited by that point that he just penetrated me roughly, and it was so hot.
Afterward, we cuddled and I warmed up massage oil and started giving him a sensual massage every inch of his body. Massaging his muscular hard body gets me really hot. It turned into me rubbing my body against his body and kissing him all over.
I licked his balls and gave him analingus till he flipped over, then gave him oral. I love when he puts his hand around my neck while I give him oral and I suck on his finger while his cock is in my mouth. He pulls my hair until I stop, then pushes me back down. Then he flips me over and starts kissing my body and giving me oral until I cum.
After that, he teases me. We start wrestling around. He grabs the paddle and starts spanking me. We continue wrestling until he has me pinned down. He starts fucking me, but I tell him I want to ride him. He rubs my clit with the vibrator while I ride him.
I had so many orgasms I lost count. I think he gave me my first vaginal orgasm, I didn't squirt though (we both wish I had). We switched to doggie. He was rough, spanking me and pulling my hair until he came. It was amazing! His stamina and caring about my pleasure and orgasms was incredible!
Read More: 13 Ways to Have Incredible, Wild & Filthy Hotel Sex
3. The Dirty Details
When we were together little touches here and there. The hand brushing my ass or my lower back as he passed. Brushing my neck with his fingers or putting hair behind my ear and then running his fingers down my neck, shoulder, and back.
Once in the bedroom, we took time to play with massage oil and soy candle wax— basically going slow but taking time to touch each of our erogenous zones a lot–waking everything up. Lots of licking, sucking, and kissing with these other things. Blow jobs and cunnilingus were totally part of this.
He knows that for better vaginal penetration sex, I need to come from oral sex first. When he gave me oral sex this time, he was great about bringing me to the edge with consistency and the right pressure/speed of his tongue, and then he would pull back. He started again and built up again. It is an art. If he does it too much, sometimes it is too distracting and I can't come.
But this particular time, he was able to tease and build up my orgasm from oral. When he gives me oral he doesn't penetrate me with his fingers because it confuses something in me and makes it harder for me to come.
What happens then is that I'm aching for penetration after my orgasm from oral. ACHING. He teases me with light penetration in missionary position–just barely in and out brushing my clit. I'm clawing him by this point with my legs wrapping around his waist trying to get more. Then he thrusts in hard and fast as I like it. I'm still aching for him as he hits that spot inside that drives me wild.
We change to him sitting on a bench at the end of the bed and I ride him that way where I can get a good grip using the bed. I like this position because it is deep and hits my clit too. I can still kiss him and he can smack my ass with his hand or dig his fingers into my hips as he grabs them forcing them down with each movement of my riding him.
I like him to say things like- "Look at me when I'm fucking you." I love hearing the sounds he makes when it feels good for him. Such a turn-on. During my orgasm from this moment, I saw stars.
We got up and I lean over the bed while he enters from behind like the Burning Man position. I like this because my nipples can brush the bed while he penetrates me deeply. He can thrust hard and deep, and spank my ass as he thrusts.
I like looking back over my shoulder to see his expression and his chest muscles tightening. I like reaching between my legs to grab his balls as they hit me. He likes this too. I love the feel of them in my hand even if it is hard to hang onto. I also like the feel of them hitting my clit as he thrusts.
This position makes him come quicker. Harder to hold off once he gets to this one. I love how deep and hard this position is but I don't usually come again in this position because he comes first at this point. This particular time I did come again as he came. My favorite part is his leaning over me and kissing my neck below my ear and I revel in the orgasm leaving me- the tingles on my spine- omg, that was incredible sex!
Related: 49 People Tell The Story Of The Best Sex They Ever Had
Double your Fun: 31 True Sex Stories Of Incredible Sex
4. True Love Connections
The most incredible sex I have ever had is with my current partner. He is the love of my life and I am deeply attracted to him on so many different levels – he is gorgeous, he is a good man who cares about and is respectful of others, he is a good father, and he makes me feel like the luckiest woman in the world to be loved by him.
I think the thing that makes sex with him so fantastic and pleasurable is that I feel his desire for me. From the way he kisses me, to his gentle touch that caresses my skin, to the way he makes sure I am getting all of the release that I want and need, to how he takes control and thrusts inside of me like he just can't get deep enough.
Amazing sex we have is when I feel like everything about him is crying out "I love you, I want you, I and I need you desperately."
Related: How to make love to your partner
5. Taxi Surprise
I fell asleep in a taxi and I felt this tingle, so I looked down and saw his hand pulling down my shorts and panties at the same time. Then, he fingered my pussy and I came twice. He took out his fingers, put them in my mouth, and told me to suck them, even though I was still pretending to be asleep.
Then he slapped my face, called me a slut, grabbed my hair, forced me down to his crotch, unzipped his pants, took out his cock (which was bigger than my forearm), slapped my face with it and said, "Suck, bitch." As I started to suck, he grabbed my head again and pushed me down. I was down so long my face went blue and I got dizzy.
He came and pushed me away. I fell asleep.
6. Including the Whole Body
It needs flirting and teasing– definitely good kissing! Starting softly, taking our time, stroking and touching the whole body. Really sensing and enjoying it all. The best is to not go straight to the genitals but caress the whole body.
I love some dirty talk, getting affirmation that I'm gorgeous. It's great to rub the genitals together without penetration, building up the sexual tension. Getting kissed all over my body. Gentle fingering and licking/oral for both. Taking your time.
Then the penetration can start slowly, and end up rough. There's more rubbing, changing positions, and shifting the intensity of the penetration. The most amazing sex for me is when you have a partner that truly is interested in pleasing you and wants to do the things that turn you on. Most guys don't bother with any of that.
7. Just Like the Movies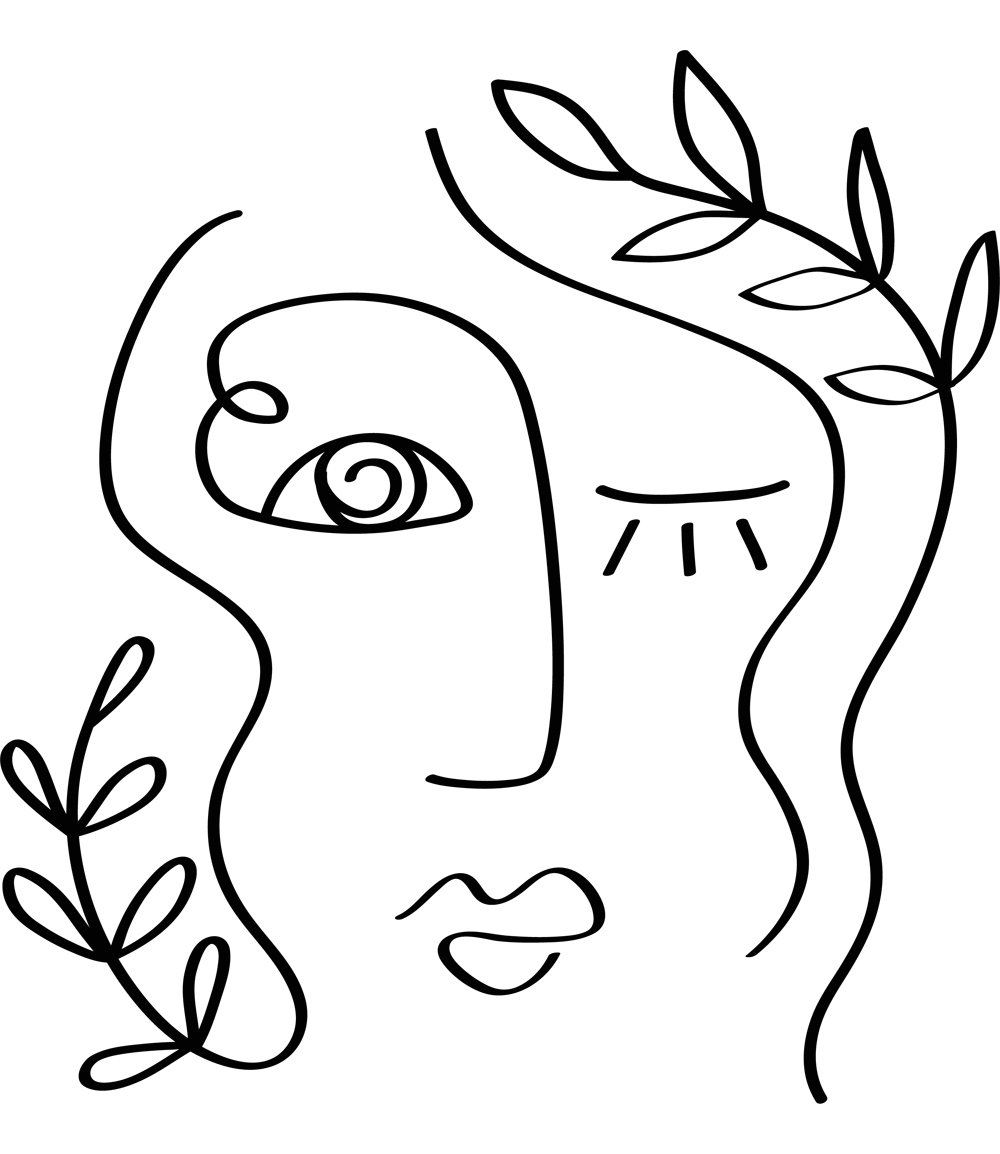 We stayed up talking into the night and I kept wondering when he would kiss me! Suddenly, we both got quiet, and he reached out to tuck a strand of my hair behind my ear. He asked if he could kiss me and I said "Oh, yes please!" Then we started laughing, it was funny how I just blurted it out (and embarrassing) but he obviously didn't mind.
He put his finger on my mouth and traced my lips before leaning in and kissing me. I felt like I went up in flames. By the time we pulled apart, we were on the floor, entangled in each other's arms and panting for breath. He led me into his bedroom and stopped just inside the door.
He asked if this was okay. That he would let me go to sleep if I wanted to. He gave me the choice and never assumed that I was on board with anything. I really appreciated that and it made me want him more. I don't remember much about getting undressed, just that we couldn't keep our hands off of each other.
He had me lie on the bed and proceeded to kiss me all over, skipping my chest and pussy. When I tried to push him where I wanted him (between my thighs), he said that he decided how fast he was going. He then gently took my hands and made me hold onto the slats of his headboard. He said that if I let go that he would stop. This got me even hotter. It was my first experience with mental bondage.
He went on to kiss, lick, nibble, and suck on my body, bringing me close to orgasm but not letting me go over the edge. I was begging him to fuck me before long. He said that he was just waiting for me to ask! He slid a condom on and stroked his length between my lower lips a few times before finally pushing into me so damn slowly.
I reached down to hold him to me and he immediately stopped. He tsked at me and told me to hold onto the headboard again. I grabbed on and he began an unhurried but steady rhythm in and out of me in tune with the beat of the music. He kept eye contact with me the whole time. It was intense and intimate and sexy and such a turn-on.
Eventually, he rolled us over so I could ride him and take my pleasure. He rubbed my clit a few times and I exploded in the most intense orgasm I had ever had up until this point. He quickly followed me over the edge. After he cleaned up and disposed of the condom, he held me through the night.
I woke up with him between my thighs and we fucked two more times before getting up for the day. I think the mental bondage and his edging my orgasms was what made things so explosive, but it was the continued eye contact that really made it amazing sex that was intense and intimate.
8. Ice Cubes for a Hot Time
Foreplay for him with an ice cube, slowly running down on his nipples, six-pack abs as I push my chest against him. I move the ice cube down his thick dick, balls. In return, he locks my clitoris with another ice cube. Then he deeply pushes his dick inside, moaning and deep breathing. I remember squirting and screaming.
Discover 55 blow job techniques here.
9. Sexploration
The sex with my most recent partner was my most awesome sex ever. We were both keen to try new things in bed, had done a lot of video sex leading up to being together which I think made us more open with one another.
We would always tell each other our sexual fantasies and then make sure we did them–from me riding his face, to giving him a blow job starting with his cock flaccid and feeling his cock grow in my mouth, to licking each other's arseholes. We were both so horny for each other all the time, the sex was just incredible.
10. Forced to Wait
The most amazing sex I had was with a guy who wouldn't let me have him until I was completely spent. He drove me crazy with foreplay, every time I tried to go near his cock he'd stop me or he'd allow me a bit of sucking but stop me before he came and stop me having more until he was sure I was satisfied then he'd take me to heaven taking me for behind hard! What made it the best sex ever was the power play.
11. Bar and a Butt Plug
I met my date in the bar with a butt plug in me. We couldn't leave each other alone and went to a lounge area. With the door opened, I dropped to the floor on my knees and undid his pants to suck his dick. I leaned over the couch for doggy style sex with the butt plug inserted, then removed it for anal. He hadn't come yet but pulled out, turned me around, and shoved my mouth over his dick to finish him off.
12. Dance Party for Two
The most amazing sex I've had was with my husband. We put on goofy colorful lights and turned on some "clubbing" music and started dancing in our room. We would make out for a bit, then dance some more. Slowly we started taking off items of each others' clothes and kept dancing in the middle (I should mention pot and alcohol were key factors in this, too).
Eventually, we started doing hand stuff (he'd play with me for a bit, then we'd dance, then I'd play with him for a bit, then we'd dance). Foreplay was basically dancing, teasing, drinking/puffing, and making out until we were ready to have sex. The positions were nothing crazy, but the extra-long foreplay made it amazing sex.
13. No Panties, No Problem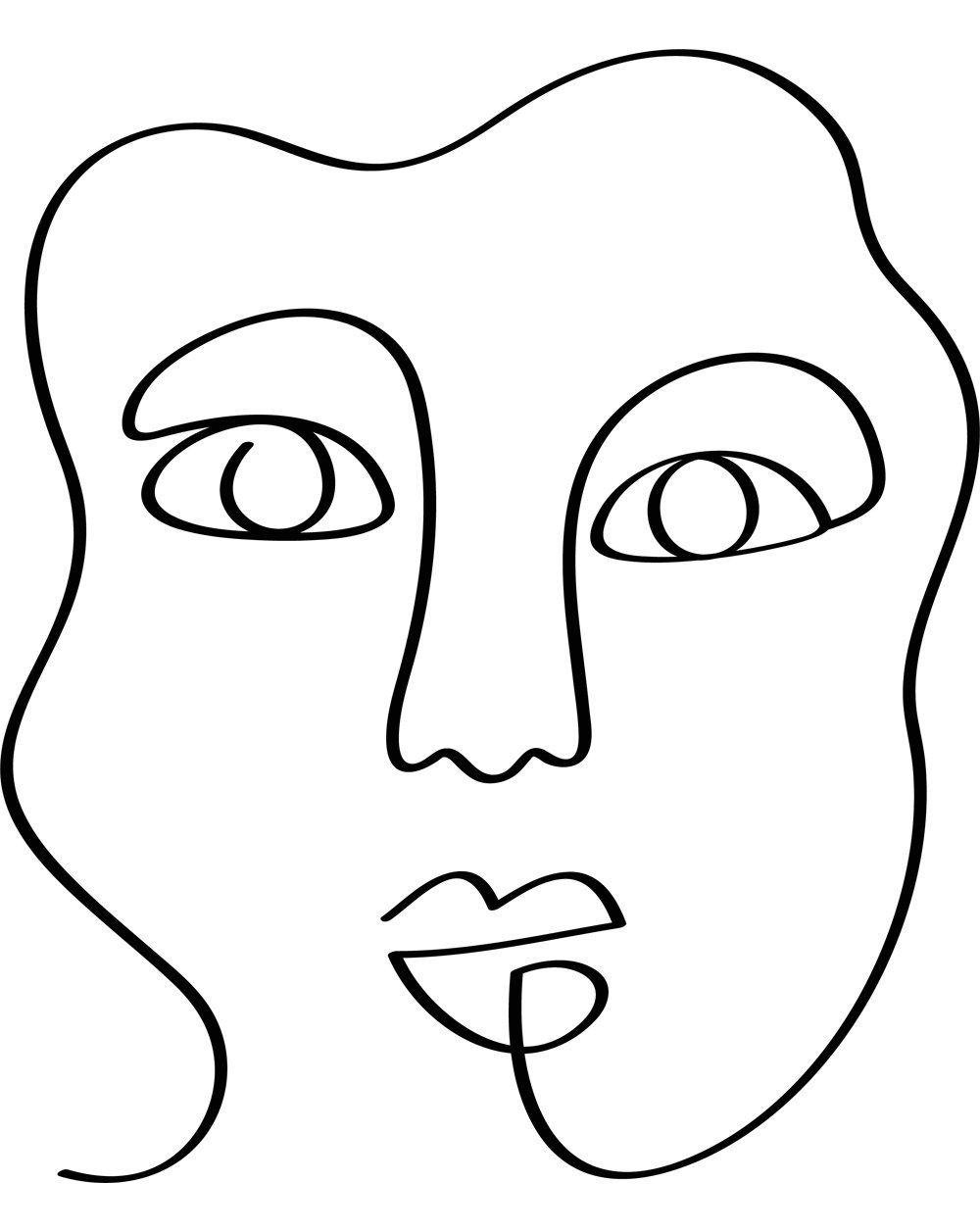 I showed up at my boyfriend's house wearing a dress with no panties on. As soon as I walked in the door, he started kissing me and it was aggressive. It was hot and sexy, and then he just flipped me right over and licked my pussy and walked me to the bedroom while still licking me the whole way. He laid me on the bed and fucked my mouth for a while, holding my arms down.
When I was so wet from the need to be touched, he pulled out the vibrator and I got off the first time then. We fucked for a while longer till I was shaking and I got on top of him to I found my favorite spot for him to hit. I rocked back and forth until I came all over him. I could feel it coming and I love telling him when I can feel it coming and then he cums at the same time.
14. In the Back of a Truck
After dinner, we went out to our spot at the lake. He brought covers and pillows for the bed of the truck. Looking up at the stars and relaxing listening to nature and the radio playing softly in the background. It was peaceful and then we were making out gently and passionately.
Nothing rushed, just the two of us enjoying touching and caressing one another. Slow and sensual sex. We took our time and made love. That's what made it amazing sex I think. I usually prefer just to fuck fast and hard.
15. Rhythm of the Night
We met on an app and chatted for three days, practically nonstop. We played "challenges" over video calls. We laughed. We agreed to meet, but I was sure he would stand me up. It was a day of complex logistics, and the guy had every reason to give up before showing up.
He came over, made me dinner, made me laugh, was intelligent, caring, and had extreme sex appeal. He took care of me in my own house in every way possible. The rhythm of the night was perfect.
He was an extremely skilled lover, from general attention to foreplay to looking for buttons, testing the waters, reading the temperature, and having sex. The variety of things we did so naturally that night was mind-blowing. The connection and trust that dictated the rules of the game were exciting. Perfect spooning until early morning and gentle caresses and kisses goodbye after a wild night were a cherry on top.
16. Orgasm from Kissing
We had some mushrooms and laid in a hammock just, touching each other for hours. It was sensual, not sexual. When we went to bed, there was a lot of sexual tension. When we finally kissed, he made me cum without even touching me–just kissing. It was amazing!
23 Amazing Sex Stories from Men
1. Sex so Amazing It Led to Marriage
The first time I had sex with my now-wife. We were both in ending marriages and we were just friends but I had been courting her for a while as I knew she was cheating on her husband and she knew I was cheating on my then-wife.
I walked her home from the bar and we ended up holding each other's hands. I had kissed her a few weeks before and she started telling me how much she loved that kiss and that it instantly made her wet when I kissed her. I was shocked because when I kissed her, she seemed shocked at first. Within the span of 20 seconds, she had changed her response to appreciative, then hit me for kissing her.
We got to a street corner on this walk home and I just grabbed her and kissed her again, hoping that she would want it. This time she loved it and started heavy breathing and moaning. I knew of a spot nearby with a low likelihood of getting caught.
We ended up having amazing sex on a sand pile in the pouring down rain even though neither one of us had an orgasm (we were both pretty drunk). I walked her the rest of the way home and made out with her in her driveway before she went in. This was about 2 in the morning.
She called me at 7 the next morning and told me that she wanted to make it a regular thing. We ended up having sex like 4-5 times a week for over a year until both our divorces were finalized and she moved in with me. Now we are married, and when we have sex, it's still amazing. From just quickies to full-blown hours of sex (flirting, foreplay, intercourse), all of it is great.
2. Sex On a Boat
I think one of my favorites was when my wife (then-girlfriend) and I were fishing on the banks of a stream on a warm August day. She was wearing a sundress and looking hot as hell. We started flirting with each other and she told me how wet she was getting watching me do one of my favorite activities and letting her be a part of it. I walked up to her and just took her right then and there in the grass of the river bank.
Related: How to Have Sex Outside & Make It Incredible
3. A Sexy Anniversary Shopping Trip
My wife and I went to an adult toy store on our 14th wedding anniversary. We were not really sure what we were looking for. We ended up purchasing one of those giant suction cup dildos you can stick on a flat surface and took it home to try it out.
My wife was unusually horny the rest of the day and later confessed she couldn't stop thinking about getting that dildo inside of her. We read some blogs talking about all the ways we could use it and ended up trying nearly all of them.
Sparks really started to fly when we stuck it to a full-length mirror and I watched her ride it while she was sucking me off. It drove us both crazy—the fantasy of her being fucked by myself and another man at the same time. Also incredibly hot to watch your wife turn into your own private porn star.
The sex was so erotic with her switching it up and licking and sucking the dildo that was just inside her while I fucked her from behind too. She was insatiable. And the fantasy seemed to be making her animalistic with lust.
Watching her totally let go and give herself over to pleasure was so hot and she wanted my cum all over her face while she was riding the other cock.
When her climax was over the dildo fell off the mirror and landed with a heavy thud on the floor. It sent both of us into a fit of laughter. We'd never played with a threesome fantasy before but were in tears laughing about how horny it made us.
Trying new things with my wife and finding new things that arouse her is always so sexy to me.
Learn how to use every type of sex toy for intense orgasms.
4. Ecstatic Squirting
The night we took ecstasy she soaked the couch and floor and everything from squirting. She came so much and so hard that all I had to do was brush up against her and she would quiver and come!
5. Heated Vacation Sex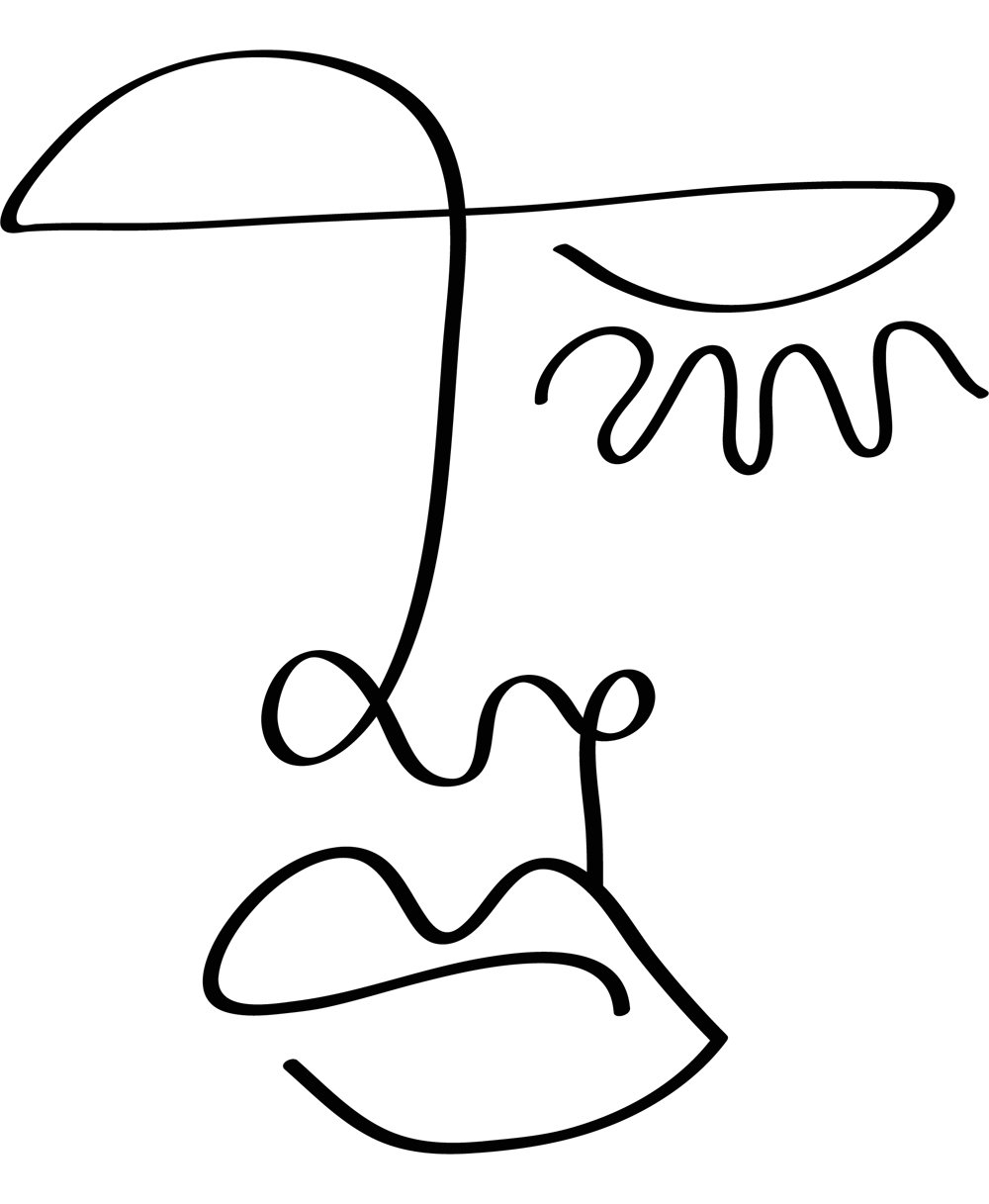 I have two great memories of sex. Both were on vacations and the best one is where we both got into the shower and fucked with her parents in the living room of the cabin we were sharing with them. The idea of doing this while they could possibly hear was a great turn-on. While it was not the greatest sex because it was quick, the circumstances made it memorable.
The second one was on a vacation where we had a condo to ourselves and I fucked her on the coffee table in the dark with the blinds open on the balcony so it looked like someone could peek in and possibly see us in the soft lighting from small light sources.
6. Separate But Still Having Sex
When my wife and I were separated, she wouldn't stop coming to my place. The first time we had sex during that time, all bets were off. We fucked and sucked, all no-holds-barred, she even introduced me to the man's G spot that night.
7. A Drunken Tinder Hookup
The first message I got off Tinder was "Want to get drunk and do something we'll regret?" Obviously, I agreed. We talked for a while and as we were both going through rough breakups we decided against it.
About a week later she phoned me at night telling me to come round and bring drinks. I went to hers and fucked for literally 4 hours. Just no-nonsense and anything went. If we didn't like something, we said so and moved on to the next thing. We were just two animals in heat.
More: Our one-night stand guide.
8. Opening Up Emotionally Makes Sex Amazing
Just being able to be fixated on someone where nothing else matters is a very special feeling. The desire, passion, and everything that follows is all natural and real. It makes for a much more heightened experience. Partner opens up more to the experience in this situation
9. Switching It Up with Roleplay
I had some roleplays with my ex that were awesome. Situations like a photographer casting a girl and taking advantage of her or boss and employee and similar.
Related: Role Playing With Your Man In The Bedroom
10. An Affair with a Much Younger Women–in Public!
She was 19 and beautiful. I was 39 and married. We made love in the backseat of my car in the Cabelas parking lot over lunch. It was so sexy.
11. Simultaneous Orgasm
We were having sex in the missionary position without a form of birth control. I began rubbing her clit with wet fingers. We simultaneously reached climax, and she wrapped her legs around me tightly. Then released just in time for me to pull out. I felt her vagina convulsing which heightened my orgasm.
12. Without a Care of Getting Caught
First time I had sex with my current girlfriend I wasn't expecting it at all. It was in a semi-private place. People were around but when we got started there was no stopping. The flirting had been going on long-distance for a couple of months. What made it the most amazing is we were standing and she just climbed up on me.
13. Fucking and Making Love
It was the first time after not seeing each other for nine months. It was all raw emotion but also fucking. Kinky and pleasurable. We took turns doing whatever the other wanted while also battling for dominance.
Learn: How to be dominant during sex
14. A Hidden Sex Toy
We were going to a restaurant and she subtly let me know that she had put a butt plug inserted. She teased me all through the meal and by the time we got home I was boiling hot. She then asked me to fuck her wildly and that's what we did. Twice.
I loved being teased and that she took control for once.
15. Talk About Intensity
My girlfriend and I had built up so much sexual tension that when we were finally alone, we bruised each other's bodies.
Related: 8 Ways to Master Sexual Tension
16. She Demanded Sex
The gal I am with is incredible. We are shop owners next door to each other. One day she just came over and sat on my lap in front of a friend of mine who knew right away he should leave. As soon as he did, we just attacked each other. It was so amazing.
The second time we went to my house and as soon as we got there, she grabbed my hand and took me to the bedroom. We fucked all night, and it was the most awesome sex I had ever had. We tried so many positions and she just came and came and came.
Find out how women can have multiple orgasms.
17. Expectations Met
Amazing sex happens when everything happens according to your expectations or even better than your expectations!! What makes it amazing is your happiness and delight at how things happened in your favour and your best interest was served according to your wish.
18. Experimenting with Prostate Play in College
The most amazing sex I had was with a girlfriend in college. This woman's libido matched mine, which is high. She took me back to her dorm room one evening when her roommate was gone for the weekend.
We got naked. Then, she sat me in a bean bag chair and started blowing me, deep throating and fingering my ass which I enjoy, stimulating my prostate. As I was getting close, she reached down and took an ice cube from a drink we were having prior to getting naked. As I started my orgasm, she pushed the ice cube into my ass, stimulating my prostate like never before.
I shot ropes of semen all over her red hair, me, and the wall. Laughing and not missing a beat, she rolled a condom on me and started riding me until she came twice, then had me fuck her ass until she came from anal sex. I shot another load into the condom while in her ass.
Intense. Wiped totally out. Damn near fell asleep while still in her ass.
Related: Prostate Massage 101
19. Coming in Costume
I find my partner waiting for me dressed in a costume sitting on the kitchen counter. We start with kisses. I work toward her breasts and suck really hard on them and bite because she likes that.
I kneel down to take off her clothes. I start on her stomach, still biting and sucking everywhere until I reach her sweet spot. I tease her with my tongue and teeth. I go full-on and dive into her pussy until she screams. I pick her up and move to the bedroom. I throw her down on the bed and we screw for hours until we are exhausted.
20. They Met in a Club
The best sex happened when I met this girl at the club. She came in with her boyfriend, but she was looking at me all the time. So I met her at the bar to get some more drinks. We were talking and I managed to convince her to come with me to the toilet.
So we kissed there and then she went down on me giving great head. She sure knew what she was doing, so I asked her to leave. We go to my place and she was doing everything I could've ever asked for. She moved her body in ways I couldn't even believe and the pussy was really wet. I saw her cum dripping on my balls.
She squirted all over my bed and me. I just had all of her that night and she was willing to give herself over to me.
21. Meeting for the First Time
My current partner and I had been writing to each other online for weeks. Then the first time we met, I went down on her and kissed her pussy before even kissing her mouth !!! To this day, she never lets me forget that. It was amazing sex.
22. Learning From an Older Woman
This all was a first for me. I had sex but not with older women like this. She was in her mid to late 40 and hot as hell.
It started in the car a long BJ that she swallowed it like it was cotton candy. She gave me a hand job the whole way to her house then started fucking in the doorway then on the steps to her upstairs bedroom. We were having sex doggy style up the stairs until on the top of the steps I started to cum and she spun around and swallowed that load also. Can't remember her name but she told me I could only finish off in her mouth cause she is working hard for it and loves the taste.
After the stairs, I came up behind her again and started licking her ass while playing with her G-spot and clit. I have never still to this day had a woman scream like she did when she came. I ended up cumming another three times that night. Even when I was in her ass she still flipped around and swallowed it all until I passed out.
I woke up to her giving me head. I honestly thought she was a porno star cause women just don't do those things! That woman taught me how to fuck like a stallion and have fun.
23. The Girl in the Hotel Room Next Door
I was living in a hotel room and there was a girl in the next room who smoked cloves. She was outside and I came up to her and started just talking to her. I noticed she had a halter top on. Then, I caught a glimpse of her belly button amd she saw me catch that glimpse.
She put out her clove, and I knew it was on so I went back to my room. I took a few breaths and then knocked on her door. 5 seconds later, I was down on her and she came 5x in a row. I was shocked but I could feel with her exactly how much time to just hold my tongue there between each time and just kiss her around her clit until I could sense to start up again.
After she was done I climbed on doggy. I was fucking her, playing with her clit, her rubbing her nipples, and tonging her ear, and then stuck my finger in her ass a little. She came again. I don't remember if I came or not. it didn't matter to me as long as she did.
Discover: How to have incredible hotel sex
24. A Sex Party
I was with my gal pal and we were invited to a pool party. After eating and swimming around, clothes started being flung out of the pool and the girls went inside while the host approached me and firmly grabs me by my penis. He asked if it was ok that he was jerking me off. I said it was perfectly fine. That was apparently foreplay and flirting at once.
We adjourned to the house where it quickly became a foursome. I was on my hands and knees while my friend was blowing the guy. His significant other was tongue deep in my ass. I felt I could give a better blowjob so I nudged my friend out of the way and brought him to climax in just a few minutes while I had my finger inserted in his ass. He came REALLY hard and quite a lot.
The girls were interested in each other at that point so I just lay there with my head on his thigh and every so often would suck his penis into my mouth and let it just lie inside me. It just felt so satisfying and I only had an orgasm of the mind.
80 More Stories Of Amazing Sex
If you enjoyed these stories from Bad Girls Bible members and want more, then here are 49 confessions from people describing the best sex they ever had and 31 True Sex Stories Of Incredible Sex.
Don't forget to leave a comment with your own amazing sex memories, too 😉
This Woman Finally Learned How To Orgasm Easily During Sex. At 42 Years Old. Here's How...
I want to tell you about my friend Karen.
Karen came to me one day. She was hysterical.
She told me that her marriage was falling apart because she and her husband didn't have satisfying sex.
Every time they were intimate, Karen was faking her orgasms. It turns out she couldn't orgasm during sex.
In fact...
She never had an orgasm in her entire life. Not one!
This left her feeling embarrassed and ashamed. And...
She completely hid this from her husband. Thankfully...
It turns out that there is a way for any woman to orgasm. Easily. And have multiple vaginal and full body orgasms during sex and masturbation.
I shared the process with Karen.
After she followed the simple process, she could barely come to terms with how...
Quickly and dramatically her sex life changed.
We met up a few months later and...
She would not stop talking about it,
"I thought I was one of those women who couldn't orgasm. I used to think I was 'broken' and 'unfixable.' This saved my sex life, and that saved my marriage."
Even if you currently struggle to orgasm during sex or when masturbating, this process will also work for you.
And best of all, you don't need to do anything weird or uncomfortable to start having the best orgasms and sex of your life.