If you love real sex stories, you'll appreciate the following dirty, filthy and fun tales. They were sent in from real readers just like you, who love sex and love sharing their stories.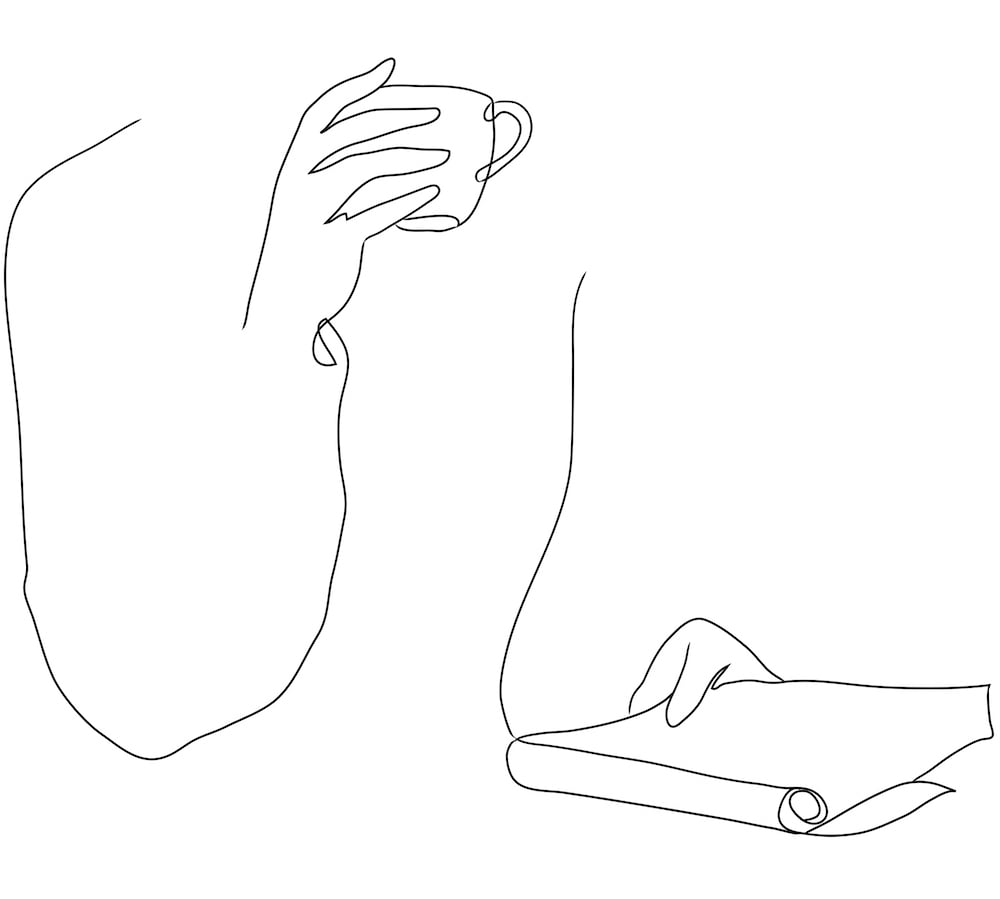 There's something real and raw about true erotica that we hope resonates with all of you! And if you feel like sharing your own story, you can do so by leaving a comment below.
We'll start with real sex stories from our female readers, including some woman-on-woman action! But you can also skip straight to the true sex stories that our male readers submitted.
True Sex Stories from Women
1. Going with the Flow
The best past sex story I have is from when my guy friend and I went to a hotel room. We settled in. Later, he started to have me fully undress. He sat in a chair and watched, while I was on the bed.
He told me to crawl to him, I did. I already knew what to do. I unbuckled his pants, took his cock out, and started performing oral sex on him. After a while, he made me get up and get on the bed. I lay down and he got on top of me and started to suck on my breasts. The more he sucked, the wetter I became. So much so, that I had an orgasm from his sucking my titties. He was amazed that I came from him doing that.
He then got in front of me on the bed, looked at my pussy, and said, "Omg you're so wet. You're soaked," before taking his cock and rubbing it against my pussy. Finally, he stood over me and told me to lick my juice from the tip of his cock. I did, and he kissed me afterward.
After that, he put his cock in my pussy and looked me dead in the eyes, and said "You want me to go deep?" I said yes. Then he asked "You want it fast and rough?" Yes, again. When he started, I began to cry from being so emotional. I came several times. He finished on my face.
Related: How To Get Wet For Sex FAST
2. Caught in the Act
When my guy came in and found me masturbating with my dildo, he stripped off his clothes and joined in after a few minutes of watching me. He ended up using the dildo in my pussy while he penetrated my ass. It was amazing.
I couldn't believe this happened in real life.
Discover how to use a dildo for maximum pleasure.
3. A Sexy Detour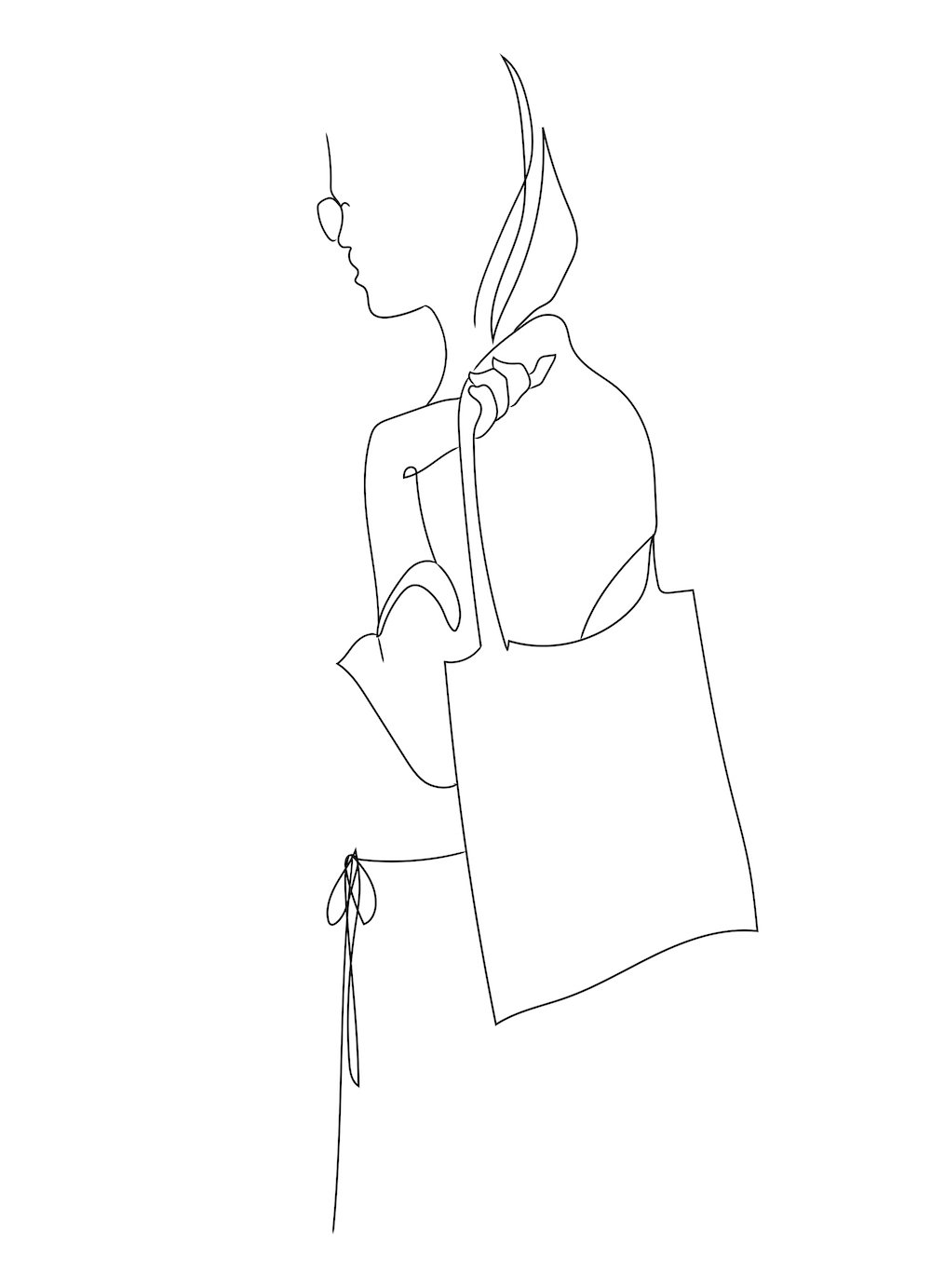 The best sex story I have was with my boyfriend. We were driving to his house super early in the morning, and I started kissing his neck and rubbing his leg. I would teasingly graze his cock as well. When I saw and felt the huge bulge in his pants, I started whispering things like, "My panties are soaked. I need your rock-hard cock inside me now," and "My pussy is throbbing. it's so achy and hot for you."
All of a sudden, he turned in a field and parked the truck. He grabbed my hair and started kissing me back and rubbing my pussy. At this point, I was soaked. He said, "Are you ready to be fucked? " He ripped my shirt off and pulled my shorts and panties down and told me to climb on his cock and take it if I wanted it.
He laid his seat all the way back and I sat on his cock and had my legs and feet on his shoulders. I had my arms behind my back holding on to the steering wheel while I bounced up and down and ground on his huge member. I had rollercoaster orgasms and every time I came, he told me not to stop, to keep riding his dick. He told me he was gonna fuck me till I passed out and make me squirt all over him.
We had the air conditioner on with the windows halfway down. They were so fogged up. After a good 45 mins, we both came again and then went to get drinks from the store. We were so nut wasted we could hardly get out of the truck.
Read More: How To Have (Comfortable) Car Sex
Related: 49 People Tell The Story Of The Best Sex They Ever Had
More: 39 Men & Women Describe What Amazing Sex Felt Like For Them
4. Sexual Tension You Can Cut
I LOVE foreplay. The buildup; the desire, wanting it but restraining myself. It feels so good. When that desire gets going, and we finally go for hand manipulation or penetration, that foreplay makes it feel sooo much better.
My current partner is the best I have had, thanks to a lot of practice. When we saw each other for the first time in 10 years, we agreed to only go to second base. The next time we saw each other, ,we had sex, and that sexual tension was so thick you'd need a chainsaw to cut it. He is an uh-maze-ing (even despite his ED issues) lover.
Related: Sexual Tension: 8 Ways to Master The Single, Most Powerful Sex Move
5. Without Any Control
He said I couldn't touch him and was taking complete control and it made me feel sooooo horny.
6. More Fingers, More Fun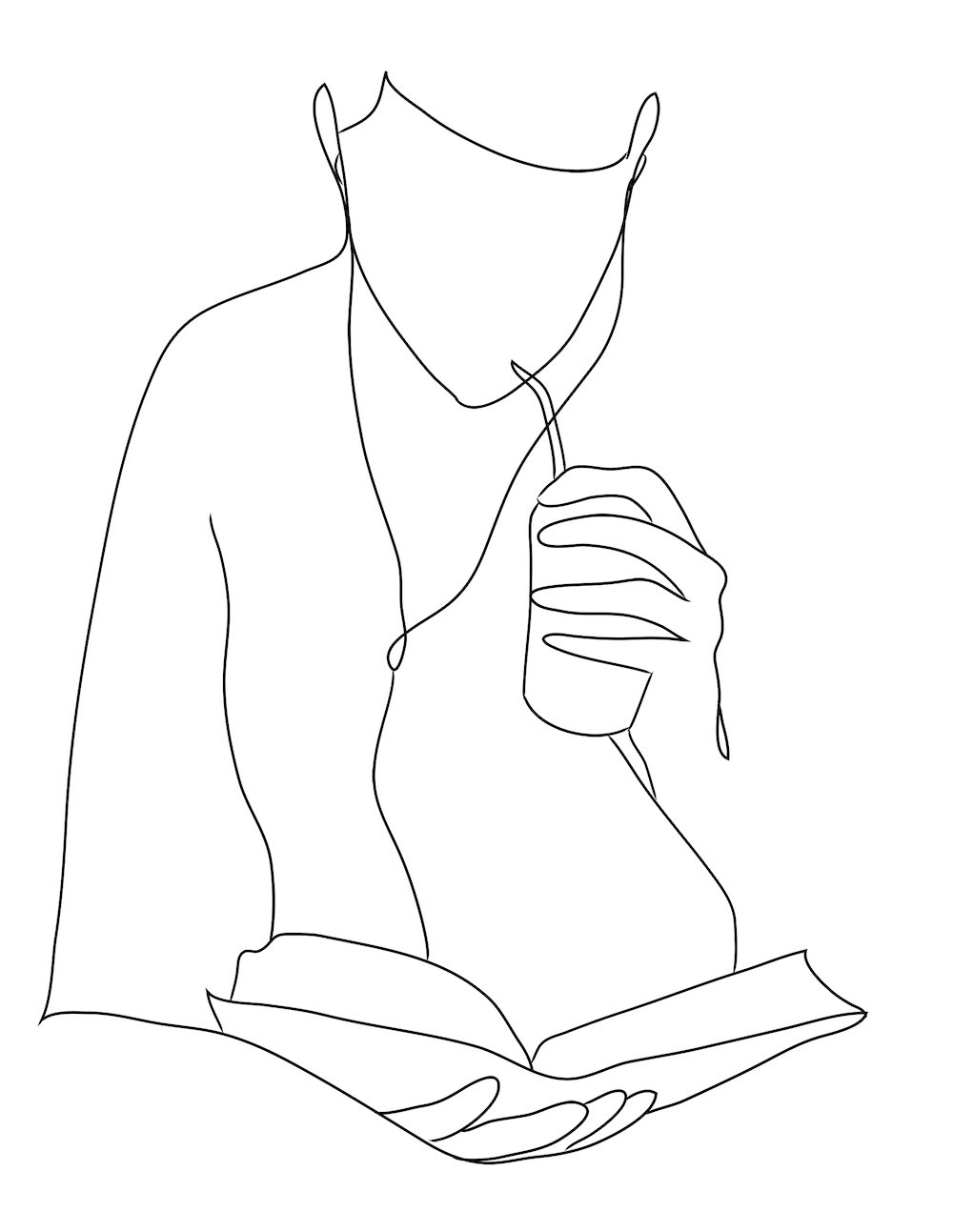 I think you'll love this XXX story. I had unbelievably kinky sex recently, I was fisted, double penetrated, fist & cock, it was dirty kinky, and fabulous.
7. Swinging Right Back to Each Other
We decide to swing, and when we were done with the other people, ,we sex with each other. It was 10 times better.
Related: What Is A Swinger & How To Try Swinging
8. Caressed from Behind
When he kisses me from behind, he'll breathe a little breath from his lips into my ears. His hands wrap me up from behind, holding my boobs with one arm and the other downtown.
9. Like a Ferry Tale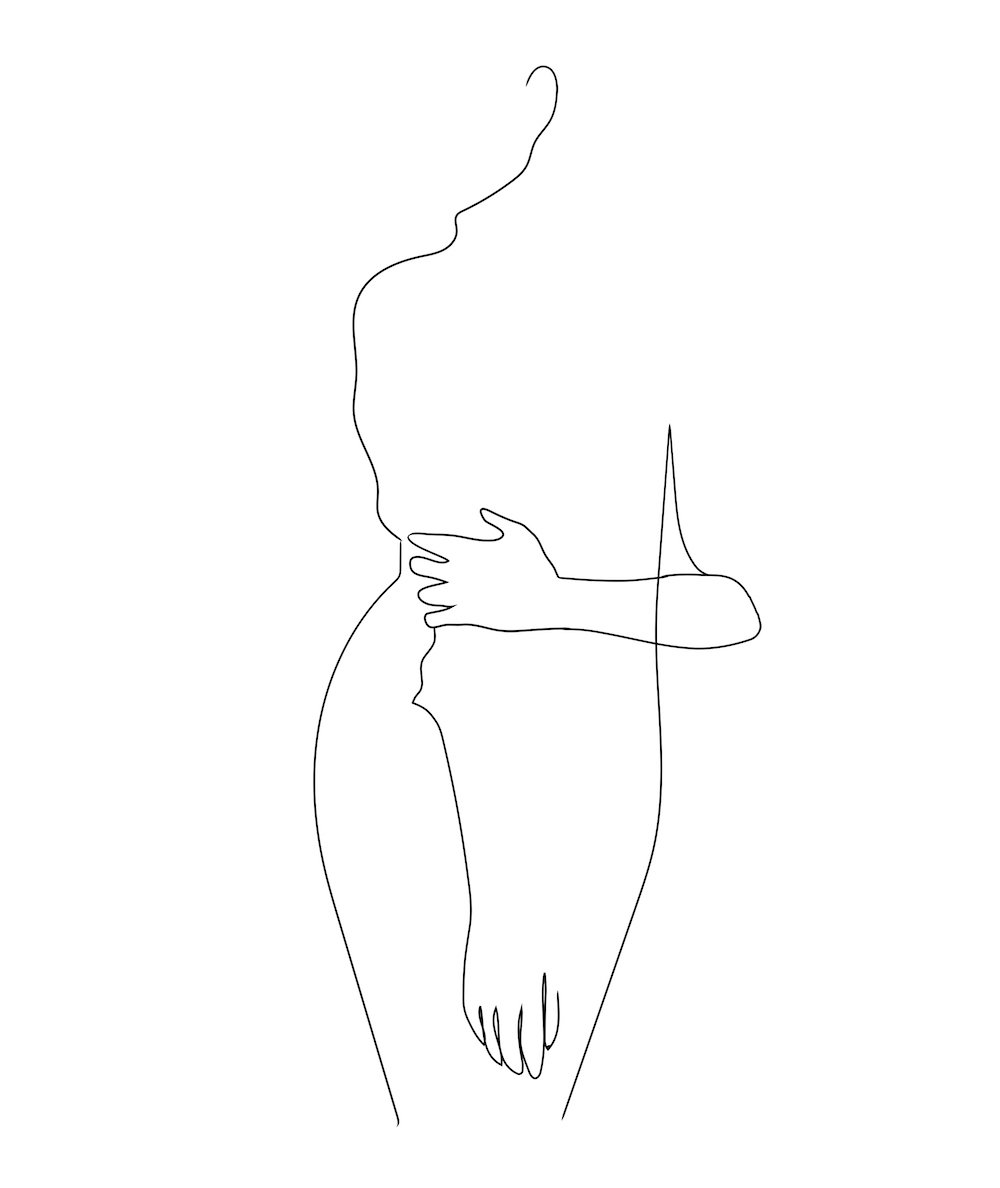 I met him through work. We flirted back and forth every time he was in town. He was bound and determined to get my number and eventually succeeded. We spent 2 months chatting via text before he came back to the city.
He took me out on a date, and the first kiss we shared was completely amazing. We had just taken the ferry across the harbor to get back to my car. It was pouring rain, and he abruptly stopped me as we were running, pushed us both up against the terminal, and kissed me like the world was ending. We went back to my place and stripped off our soaking wet clothes, and explored every inch of each other for what seemed like hours. I've never had a connection like that with anyone. I think that's what made it so amazing.
10. The Power of Fingering
I don't remember how it started but we were on the floor and she fingered me like I had never been fingered before or again. She used two fingers and curved her fingers upward like the "come here" motion like you read in erotic stories. She strokes my G Spot intensely as she rapidly and consistently pounded my pussy, her arm never tiring or slowing down.
What made it amazing was that I actually had my first orgasm. Tears began to flow from my eyes and I couldn't make them stop. I felt this amazing sensation through my entire body and a thick white substance oozed out of my pussy as I laid there in this whole-body experience. She somehow knew when to stop and she just sat back and watched it ooze out of me.
Related: How To Finger Your Girl For Screaming, Shaking, Crying Orgasms
11. Naughty at the Movies
My boyfriend and I went out with a friend to dinner, and at the diner, I took off my bra and gave it to him to hold on to. After dinner, we went to a movie by ourselves. While in the cinema, he slid his hand under my skirt and fingered me. He then slid his hand out and licked his finger, an immediate turn-on. After the movie ended, we rushed home and ripped each other's clothes off, and he gave me amazing head, fondled my boobs and ass, and kissed every inch of my body until I was begging him to fill me up… And the rest is history.
12. Crossing All The Boundaries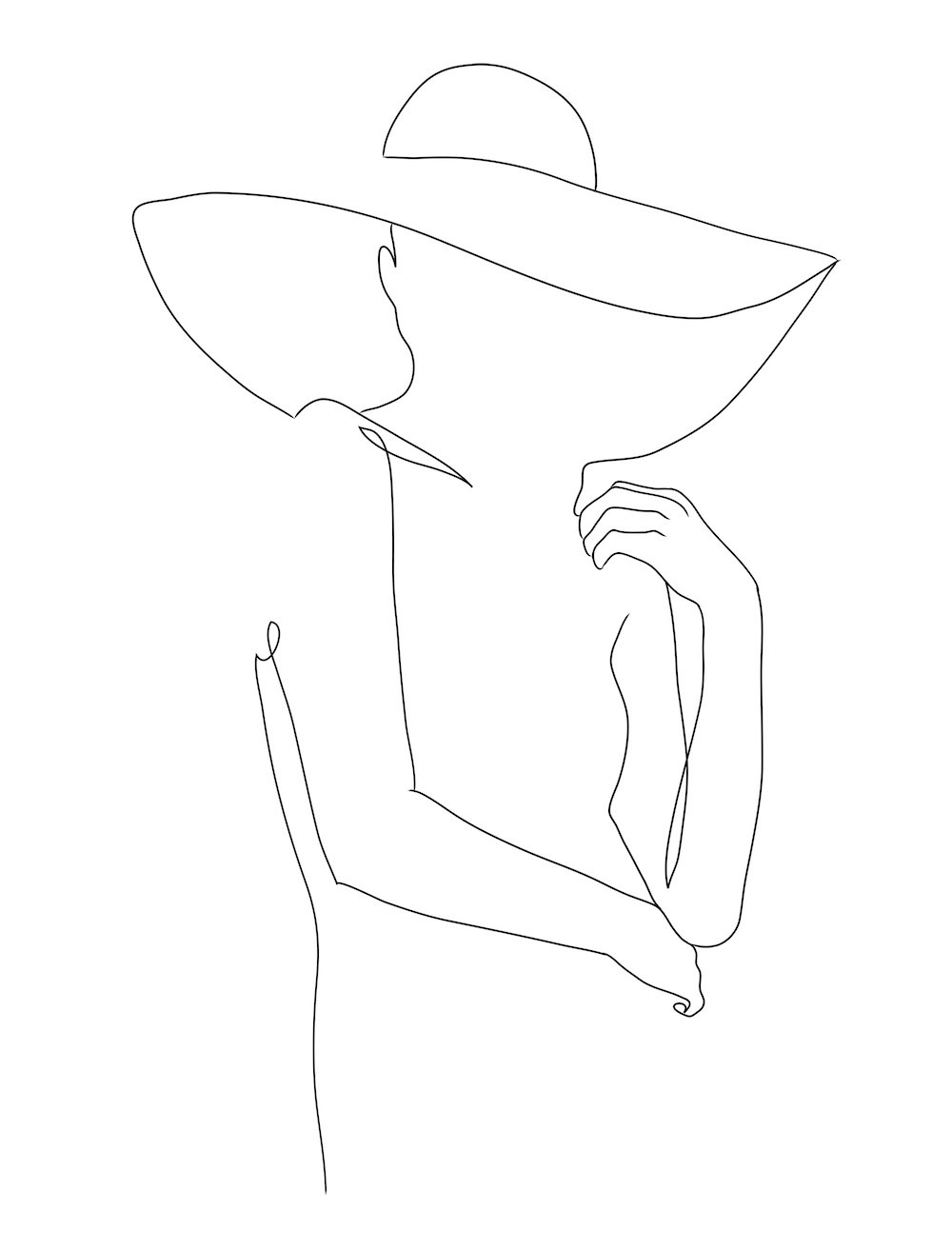 The most exciting sex I've had was the first time with the man I'm seeing now. I've been attracted to him for over a year but never thought it would come to anything. I was married but unhappy. I got out of that relationship to be on my own but soon found myself with this new guy. Even his visiting me has to be very discreet/secret, which I think adds to the excitement.
He came for dinner, and I had decided to go for it. I put my foot on his and waited. Then he just turned to me and went in for a kiss. It was wonderful! Soon we were all over each other, and he said, "do you want to fuck?". I did, but I wanted more foreplay. Not much later, we moved to the bedroom. I had only just moved into the flat, and the bed only had a sheet and towel for a cover. The basicness also added to the excitement.
From there, things moved fast. He took off some of my clothes, and I helped him remove his. When I saw his large penis, I couldn't believe it and how gorgeous his body was. I had only once before seen a circumcised penis; his looked much lovelier. I went down on him straight away, still wearing some of my clothes.
He is from a different religious and cultural background. He is exactly half my age (I'm 48 – one thing the magizines don't tell you is that some women get really horny at this age!) and to me, there were so many boundaries and divides being crossed. I think that all made this moment seem incredible, bridging so many things because we were both open to each other as people.
Then we got naked and had the most wonderful sex. Him going down on me was a special moment in my mind as I sometimes find it difficult to let a man go there, so it was good to get over that hurdle. He was much bigger than my ex (with whom I found sex uncomfortable), but he fit me perfectly, and his cock felt amazing inside me, even hitting my A spot.
We tried various positions, and I liked that we were both fairly uninhibited but not wild – lots of kissing, and it felt like more than just sex – there was connection and lovely eye contact.
I didn't orgasm, but I really enjoyed every minute. He didn't stay. But I found it rather cute that he had to go. I can't explain it, but I was looking for something unconventional compared with my marriage. I definitely didn't feel like he just wanted a fuck, and actually, things have developed with us – sometimes he comes just to talk or cuddle and kiss.
It might sound dramatic, but I will remember that night fondly for the rest of my life.
Related: What is the A Spot and How Can It Make Your Sex Life Better?
13. A Gentleman in the Streets
I had just started my new position after a recent promotion. I met this VP who was devastatingly handsome and charming, a sharp dresser, but at the same time, he was down to earth and sweet to me. 
I love old movies and one day we decided to meet at a theatre that sometimes plays older shows. I made sure to wear a silky black top that accentuated my full bosom and tiny waist. When I got there, he definitely wasn't ashamed to ogle me. And…to be honest, I liked it. He bought my ticket like a gentleman should, which was so sweet.
We got into the darkened theater and sat in the back. As the movie started, I could feel his eyes on me. My heart was pounding with excitement. I put my hand on the armrest. I saw him look over and slowly put his hand on top of mine. Oh, it was so thrilling! I watched as he gently caressed my hand in the dark, up and down. We did this for about 20 minutes.
I looked over at him. Our eyes met, and then I looked down. I saw an outline of what looked like this massive 8-inch cock. I'm pretty sure I opened my mouth in shock. He leaned in to kiss me, and I was ready to…but I had to stop. "I'm sorry," I whispered. He told me it was okay, and he understood. We watched the rest of the film, and he walked me to my car. On my drive home, I couldn't stop thinking about the outline I saw.
I texted him later when I got home. "Hey…" I said. He asked me what was up. The conversation started normal. Then I told him…I hadn't had sex in 3 months. "What??! That's crazy! A girl as hot as you?!" He responded. I told him how lonely I was and I needed it badly, and I mean BADLY! So he told me to come by his place tomorrow at 7, and he'd "take care of me."
When I got there, candles were lit, music was playing. He offered me wine. I wasn't accustomed to being seduced like this. I was dripping wet and ready. "Hold on, I'll be right back." I changed into a kinky schoolgirl outfit. I came out and told him I needed to pass my classes. He lifted me on the kitchen island and started kissing me, grabbing me, worshiping me, moaning.
He unbuttoned my shirt and exposed my breasts. He started flicking his tongue, and it gave me an incredible tingly feeling. Then he saw my wetness and started fingering me and said, "Oh my god, you are sooo wet, you need to be fucked hard!" He carried me upstairs and ripped off my clothes like a wild animal. I liked it.
I got on all fours to show off my physique, and he quickly removed his clothes and whipped out his giant cock. I wasn't even afraid. He entered from behind, and I screamed!!! It hurt at first, god he was so big, but after a few thrusts, it was pure ecstasy. He spanked me well. I'd been using the Hitachi wand quite often, so I could cum pretty quickly with a partner.
I remember him pushing me up against the wall, pushing my breasts against the window, moaning, begging for more. He was pulling my hair, and we 69ed. I was squirting so much, and he gave me a facial that dripped all over me. He didn't even need a refractory period. We fucked hard and good three times that night, and we both had incredible orgasms. We took a shower together and just collapsed from exhaustion in each other's arms.
I was very sore the next day, but it was definitely worth it!
14. Reunited and It Feels So Good
I dated a guy for a couple of months, but it was a long-distance thing that kinda faded away. Years later, he contacted me again, and we became friends. One night talking on the phone, we started flirting. He said he still thought about our amazing sex frequently. Of course, I used that opportunity to say that we should recreate those hot sex stories.
I went to visit him, and from the moment I walked into the room, he could hardly keep his hands off my body. We spent about 30-40 mins of foreplay before he finally entered me. When he entered me, I heard him sorta growl, and that turned me on even more. Feeling him inside me made me feel completely whole. Like I needed to have his dick in me. And as we continued, it started slow and sensual for about 15 seconds, and then neither of us could contain ourselves and pounded into me in missionary style, bringing me to my first orgasm.
Then we switched to doggy style, where it seemed to me he didn't hold back until he exploded with a loud sigh of contentment and then laid on me. It felt amazing b/c we had re-explored each other's bodies. So we already knew a little bit about what we liked. And the build-up from the time I decided to visit him, combined with our sexual conversations, really got us excited until our visit.
15. Oral Attentions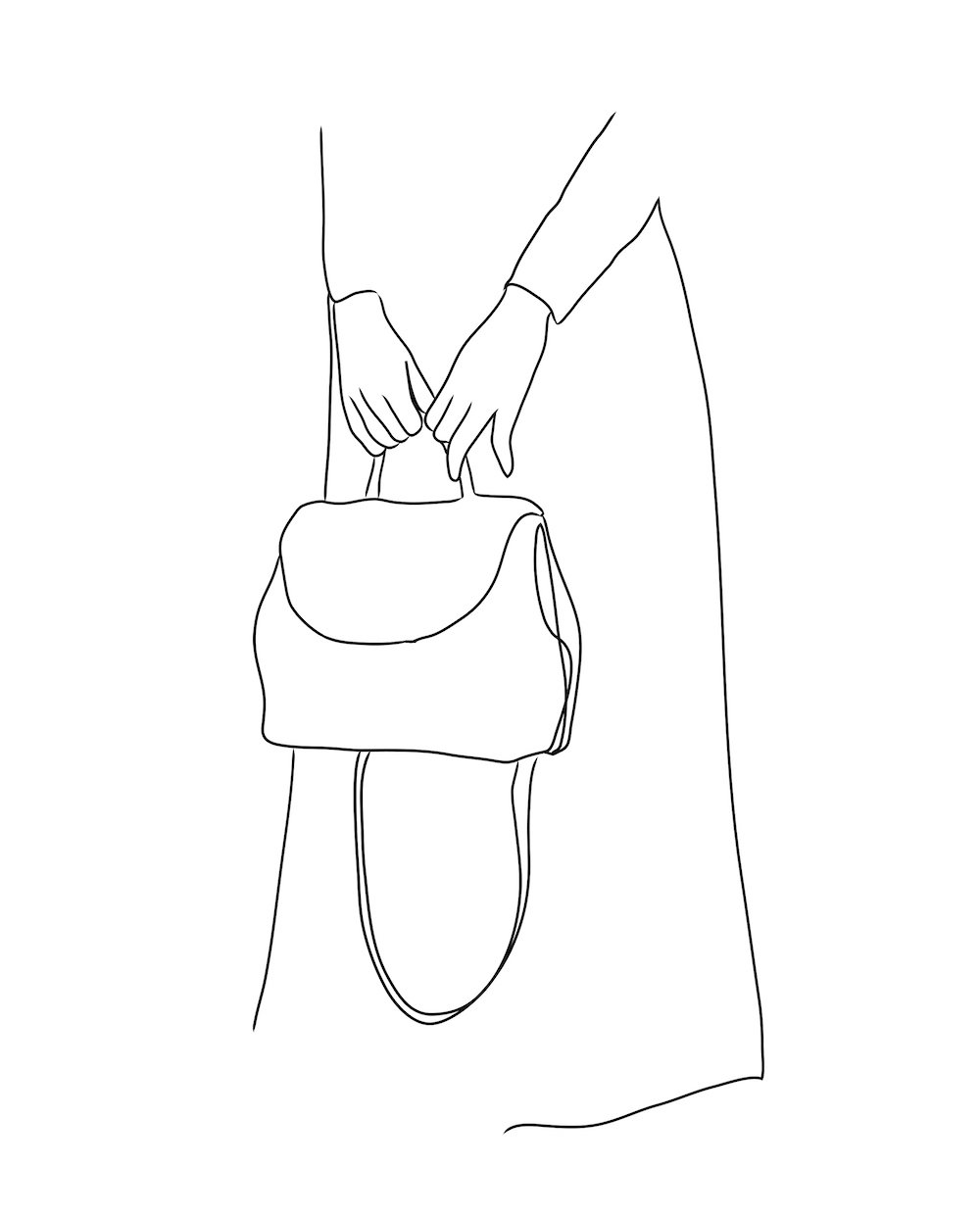 My most amazing sex story happened in the back of an SUV in a public parking lot with my married neighbor. He ate me like a god, and his dick was big, and he fucked me so hard! I can't describe how good his oral sex skills were. He licked, sucked, and flicked my clit. The pressure on my clit was enough for me to feel it all the way up. He paid attention to my entire area, slightly penetrating me with his tongue. He also had a soft beard that tickled my thighs.
He had been hitting on me for months. I was dissatisfied with my husband for a long time. I decided to start responding to this guy's snaps. We ended up having an amazing affair. I had the big O for the first time in years.
Related: How To Eat Pussy Like A God – 34 Cunnilingus Tips To Make Her Addicted
16. A Good Wife, A Great Slut
My husband and I were on vacation. We went out to drink and dance. I dressed sexier than usual to please him. At one point, my husband wanted to sit out a couple of songs, and another guy at the bar asked me to dance with him if my husband was okay with it. I danced for that guy as much as with him he was cute. We danced a slow song, and he held me close and was getting really hot.
When I got back, I had a drink with my husband, and he started making out with me at the bar, I think kinda reclaiming me. We left, and when we were walking to the car, my husband told me how sexy I looked dancing and that other guys were watching me.
When we got to our car, he kissed me again lifting, the crop top I was wearing, groping my breasts. He removed my top and bra, bent me over the hood of our car, lifted my little skirt, ripped off my panties, and fucked me right there! He told me that I was an amazing wife and a sexy little slut. I came really hard from just a quick hard fucking. We drove back to our rented house with me topless and my pussy still tingling.
I love that my husband saw me as a good wife and sexy slut. I felt amazing!
17. More to Handle Than Expected
I would always tell my gentle partner that he couldn't handle me. He would laugh and say, "We'll see." He had mentioned a couple of times that he wanted to taste me, but I wasn't a fan of oral because of previous experiences, so I was hesitant to try it or even tell him stories of my past.
As we sat talking one night, he started to rub and admire my body. He said how soft my body was and how good I smelled. Eventually, he had pulled my shorts down, admiring my private area. He grabbed me, pulled me to him, and began to pleasure me with his tongue. He only came up to remind me that I was not to run from the pleasure because I thought he couldn't handle me.
I squirted during oral sex that has never happened before. When he finally raised, and I finally saw his penis. I had seen the print in his basketball shorts, but hard it was huge. As wet as I was, it was like I was a virgin when he filled me up with his penis. He had the right stroke. It felt so good. After few, minutes he sped up and completely took advantage of me. He really showed how I talked myself into pure pleasure.
How to make your vagina taste and smell great.
18. Anal Pleasure for Everyone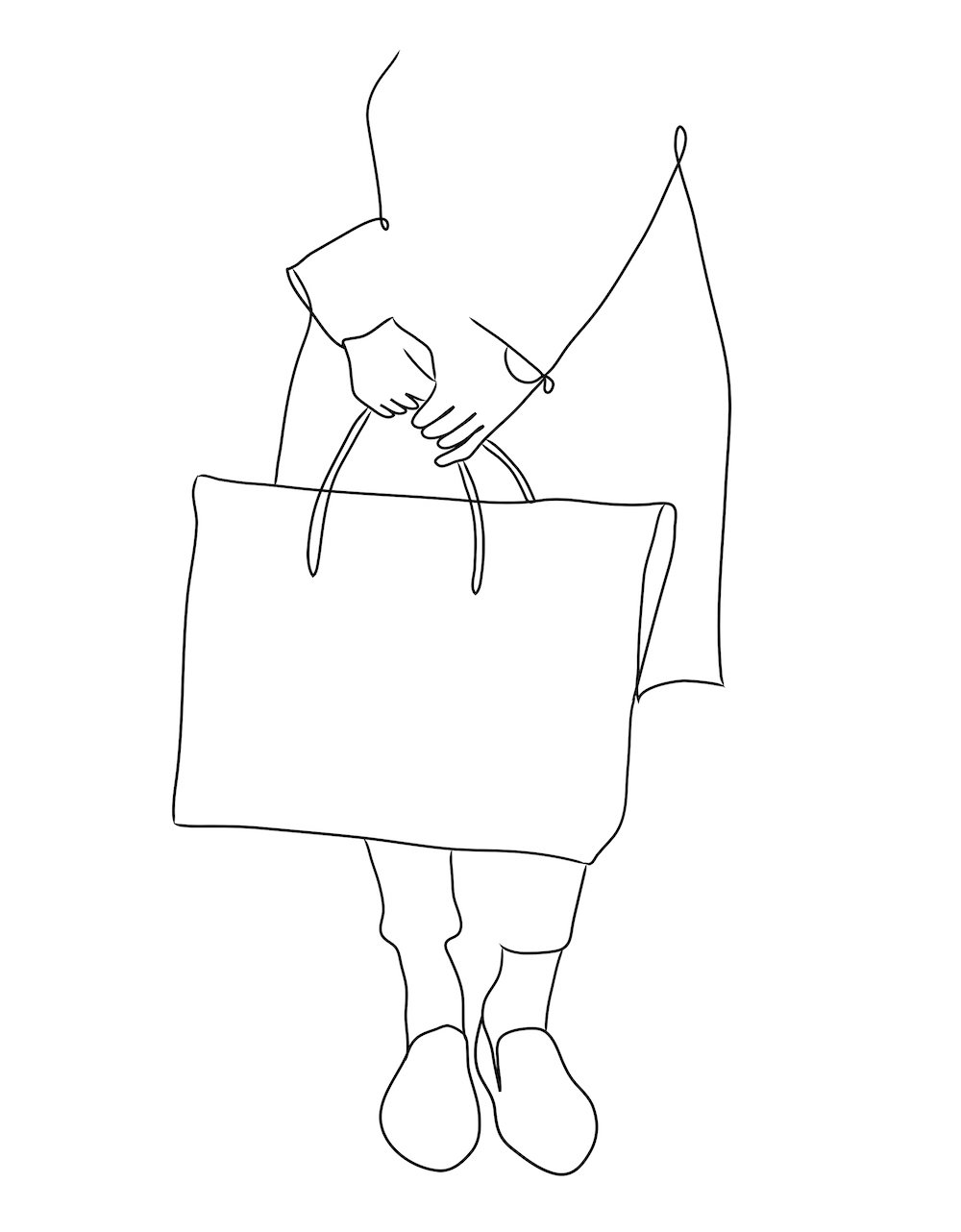 I put on some sexy lingerie, and put in my butt plug, and wore it a few hours before he came to my place. The whole week I was fantasizing about anal sex. I wore it while shopping and cooking for us at home. I teased him all day. That night, we started to kiss and make out. I was sooo horny.
I had my period, and I promised him a blow job, so he didn't know what is going on. He started to undress me until I was standing in panties in front of him. He wanted to lick my pussy, and then he saw butt plug. He was hard in an instant and asked if this meant we would have anal sex. I said yes. He laid me down on the bed and started kissing and touching me. Then he went down and started to lick my pussy.
With one hand, he was touching my nipple, and with the other, he was pulling in and out the butt plug. Feeling all of that was oh-so-fucking awesome. and makes for a great erotic story (that I think back to often). I wanted cock in my mouth, so I asked, and he gave it to me. We were all over each other. Kissing and grabbing and wanting each other. Then we spooned, and I slooooowly started to ride him with my ass. He played with my nipples and I used a vibrator on my pussy.
After some time, I got in cowgirl pose, taking him deeper, whispering how I love it in my ass and that it feels wonderful. He asked for doggy. I told him that I want to him to fuck my ass. He fucked me oh-so-goood, not too deep, not too shallow. That moment when I let go of my fear of pain or mess, my god, I came like never before. He also came in my ass when he saw how much I was enjoying his cock.
Related: 8 Reasons Why Guys Like Anal Sex + Why You Should, Too!
19. A Hot Time by the Fireplace
He used to start the fireplace and lay blankets out with candles. He would strip me naked and eat my pussy while finger banging, turning me into fisting. He'd make me cum until I couldn't anymore. Then he'd finish me off by pounding me so hard he would drip sweat all over me. I absolutely loved it!!! He filled my pussy with cum, and I would lay there a few minutes feeling his huge load drip out of me.
20. Something to Be Thankful For
The most amazing sex I've ever had was last November when we couldn't be with family for Thanksgiving, so we spent it in bed with each other! We had morning sex for several hours (we both know how to have both energetic and physical orgasms), slept, then had sex again for several hours. Got up for breakfast at 2 PM, then went back to bed for more sex.
Finally, in the evening, we put a mattress in front of our fireplace and I doused him and myself with oil and I gave him a Tantric massage. He returned the favor after that!
It was a day we'll never forget, being so in tune and generous with each other, trying out new things, and relaxing into each other for long periods of foreplay, orgasms, oral sex and more!
21. Desire Spawns Desire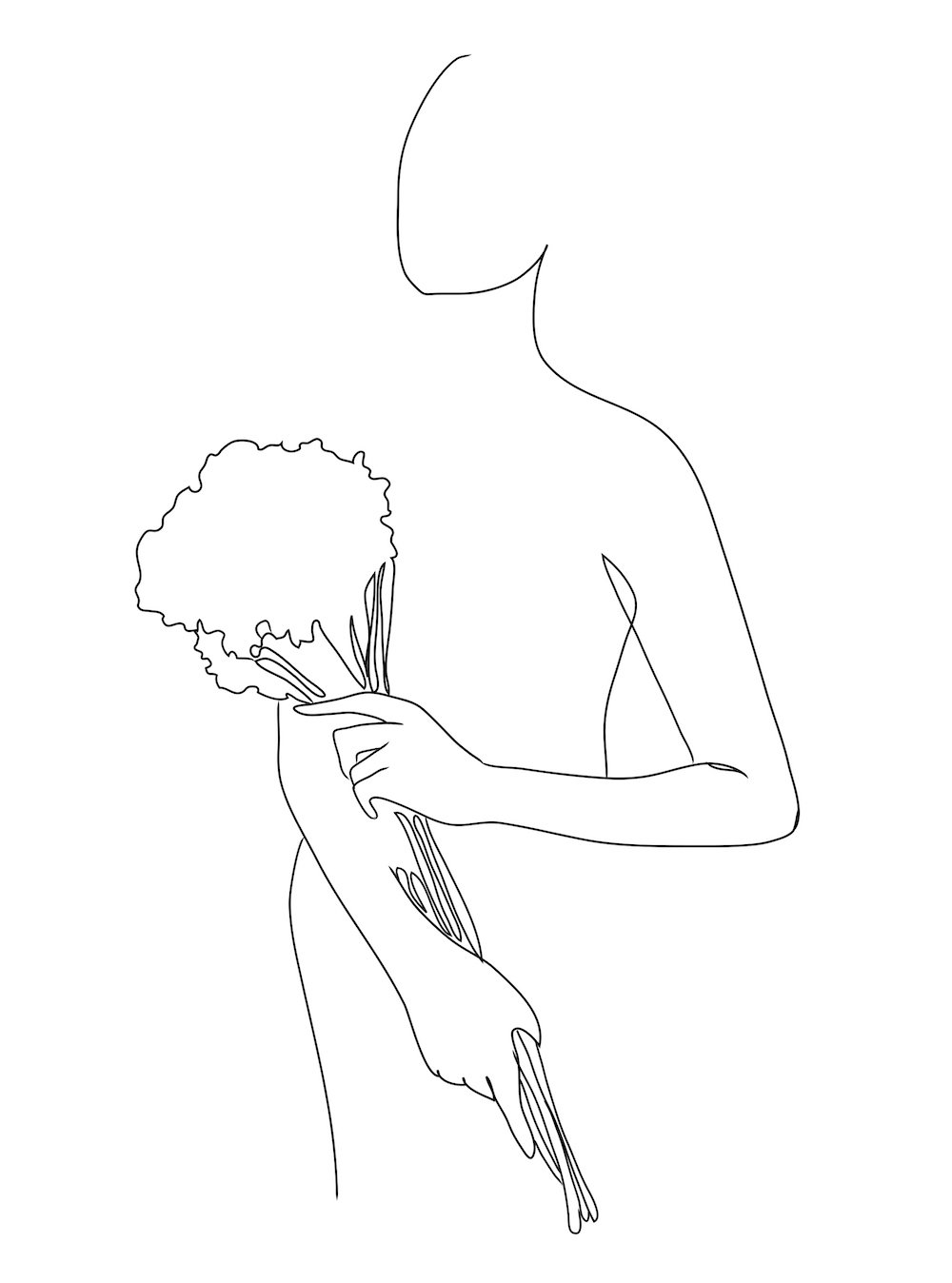 He came up behind me, grabbed my hips, pulled my ass against his hard cock, kissed my neck, and slowly slipped his hand down the front of my pants before walking me to the bedroom. There, he looked me in the eye and took off all of my clothes. Then, he pushed me onto the bed, put my legs on his shoulders, and had sex. The passion and desire made it very hot.
Discover: The things that make your partner go crazy with sexual desire.
22. Back and Forth Pleasure
It was the first time I experienced having 1 dip in my pussy, followed by 1 dip in my ass, then 1 dip in my pussy and 1 dip in my ass etc. It was both slow, and fast, deep, and shallow. I felt sooooo much pleasure and soooo much appreciation from him. It's still a major turn-on to think about.
23. Working So Well Together
A co-worker texted me that he wanted to kiss me while we were both standing next to each other at a company event at the bar. I replied favorably and he took me right outside the event. The prospect of getting caught and me not placing any limits on what he could do to me made it so much more erotic. The man that I was with dominated me with complete control and respect.
Learn how to tell if a coworker likes you.
24. The Lure of the Forbidden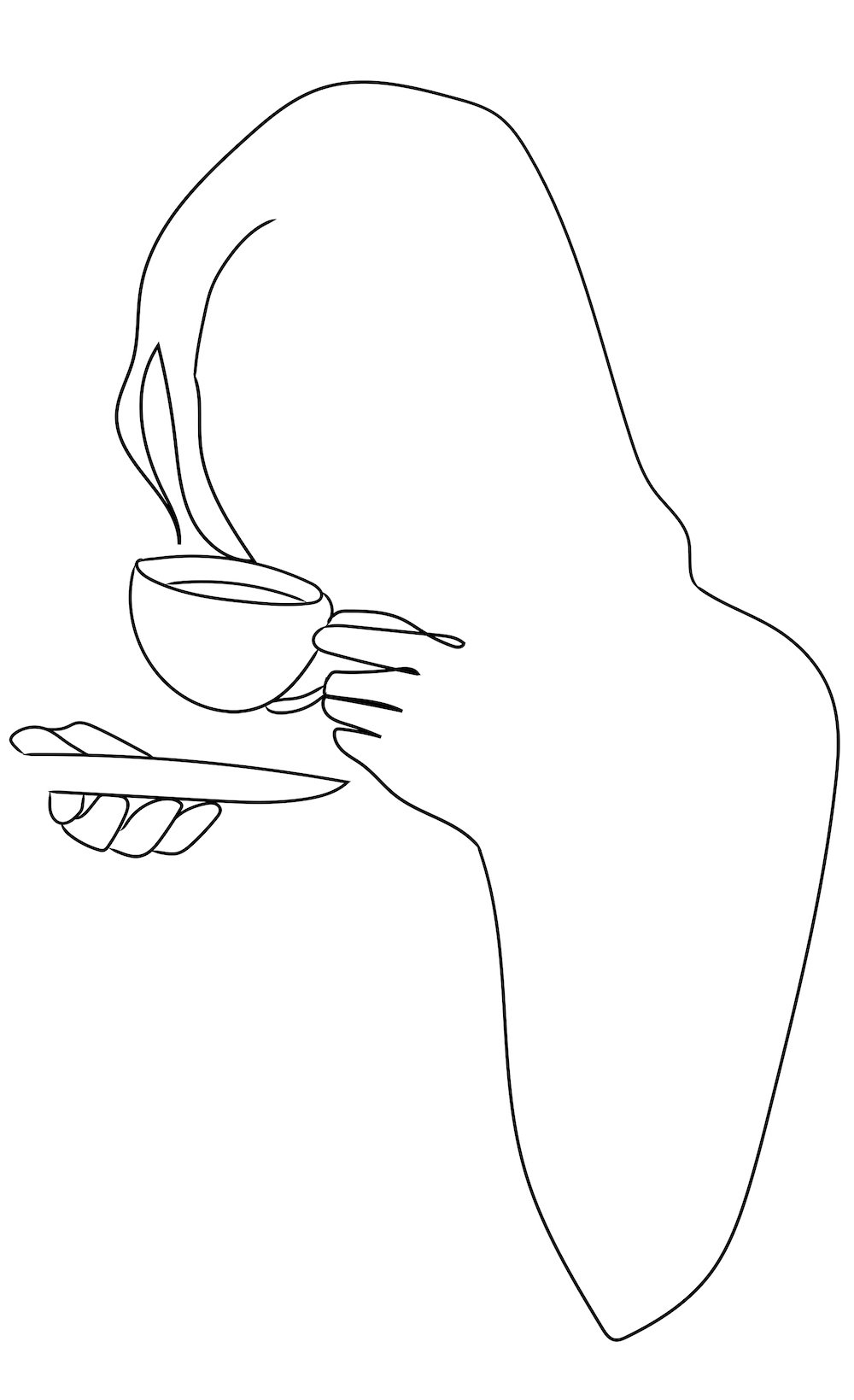 When we met, he had a girlfriend. We both knew the other was interested but neither of us would dare cross that line. It got really obvious though and our friends started commenting. We kissed once at his birthday party and it felt so right, but we stopped when his girlfriend walked in. She made us promise not to be alone together which made me want him more. Never tell me I can't have something!
There were a couple more parties where we would flirt, he'd pull me onto his lap, run his hand down my back when no one was looking, pull my hair, and whisper that he wanted me. Or he'd say something slightly mean so I could go and 'cry' so he could follow me and hug me without anyone saying something because he was 'apologizing'.
When his girlfriend broke up with him, I came home from work to find him sat on my sofa talking to my housemates. He got them drunk so they would go to bed and then as soon as we were alone, he said he wanted me more than anything. He was the first person to go down on me.
He came round a couple more times that month and then it quickly became a fortnightly thing. He would come to mine, wait for everyone to go to bed, then text me and say "So where am I sleeping tonight?" before sitting outside my bedroom door till I let him in.  We never had sex, just foreplay every time.
After a few months of just foreplay, I went round and he put on a song that was equally funny whilst being about sex. I laughed so hard that he relaxed. He spent the evening slapping my arse as I walked by, calling me his little bitch, then he told me he wanted to fuck me in every room. It was like he finally couldn't stop himself! He was in control and it was amazing.
He stayed true to his word and he fucked me in every room. Choosing a different position for each room and telling me how much he wanted me and all the parts of my body he loved to look at as he pulled me from one room to the next, we fucked for 6 hours in total, taking small breaks to smoke or eat. Laughing and having no pressure really helped.
Now, it's at least once a week that we see each other but I refuse to call it a relationship because the label of friends with benefits makes it much hotter because it's almost like it's sneaky or we are new at it each time, like we are just exploring each others bodies for the first time.
Read more about being friends with benefits.
25. The Most Illicit Role Play
Met him online, we flirted through sexting. We role played that he was an intruder while I was sleeping. He awoke me by massaging my back very slowly then started fingering my pussy. He flipped me over, kissed me, then slowly kissed me all the way down and all around my pussy before eating me out. It was the best and most thoroughly I had ever been eaten out. Made me cum twice before fucking me into submission.
Related: Learn How To Be Submissive & Have Kinkier Sex
26. Banging at the Beach
I was married but I secretly met an ex at the beach. We caught up, and I dropped him off. He wrote me a text telling me how happy he was to see me and I looked beautiful. He wanted to see me again before I left. We met at 6am and we kissed for the first time in 10 years before he left.
Fast forward we texted and he wanted to see me. I thought for sure we would fool around in his truck, but he asked if I wanted to get a hotel room. We had a king sized bed, my heart was racing, and I wanted to rip off his clothes and fuck.
His kissing slowed everything down and it drove me wild. He loves to kiss; we could kiss for hours. We both love giving and taking. He went down on me I squirted so much the entire bed was wet there was a lake. He was covered and soaked. It turned him on.
27. Joy Ride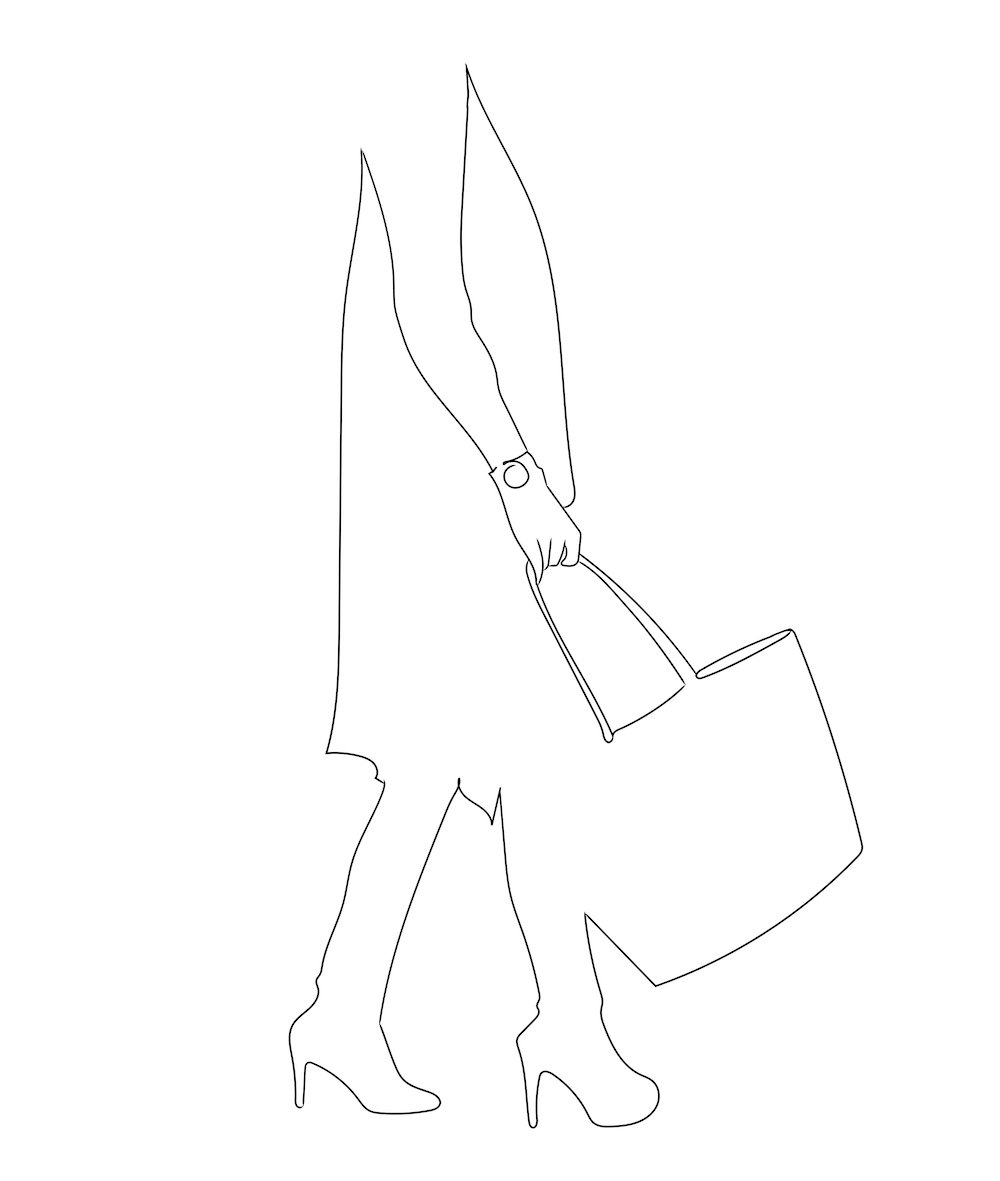 I was hanging out with my cousin and he said his friend who's pretty fun and cute was going to come into town. I decided to look really cute with jean shorts and a crop top with no bra. We were driving around with too many people, so I sit on his lap. After some people left, we kinda fell into cuddling and started making out. We dropped the people off, and drove somewhere else so we can fuck in the car.
28. Going Out with a Bang
My most erotic story actually started from something mundane. We were moving to another house and cleaning up the old place. There was no stuff left in there anymore, just a few old things and a bad flat mattress. That old thing was put to good use, I must say. I think it was the spontaneous moment in the middle of working together, a sense of partnership and just the sheer fun of it that made it so special.
29. Outdoor Domination
I met him online, through a dating app. When we met in real life, he came to pick me up. After we'd shared stories for a while, and he's asked me what one of my fantasies would be. He was my first real-life experience with a Dom and he was amazing.
We went somewhere private (outside, summer) and we talked some more. He asked if I was comfortable enough to continue, and since I was, he grabbed me and pushed me against a tree, kissed me hard, ripped my tank top off, and bent me over a fallen tree. He tied my arms back and choked me, (just the right amount of force and he was always careful to not really hurt me) as he slammed into me.
Obviously, there was other stuff there, but that's what made it amazing for me. He was the perfect gentleman before, switched to the perfect Dom, and then once everything was over (and I was still coming down from the high) he was a perfect gentleman again.
Related: How To Be Dominant In The Bedroom Even If You're Nervous
30. Home Alone Together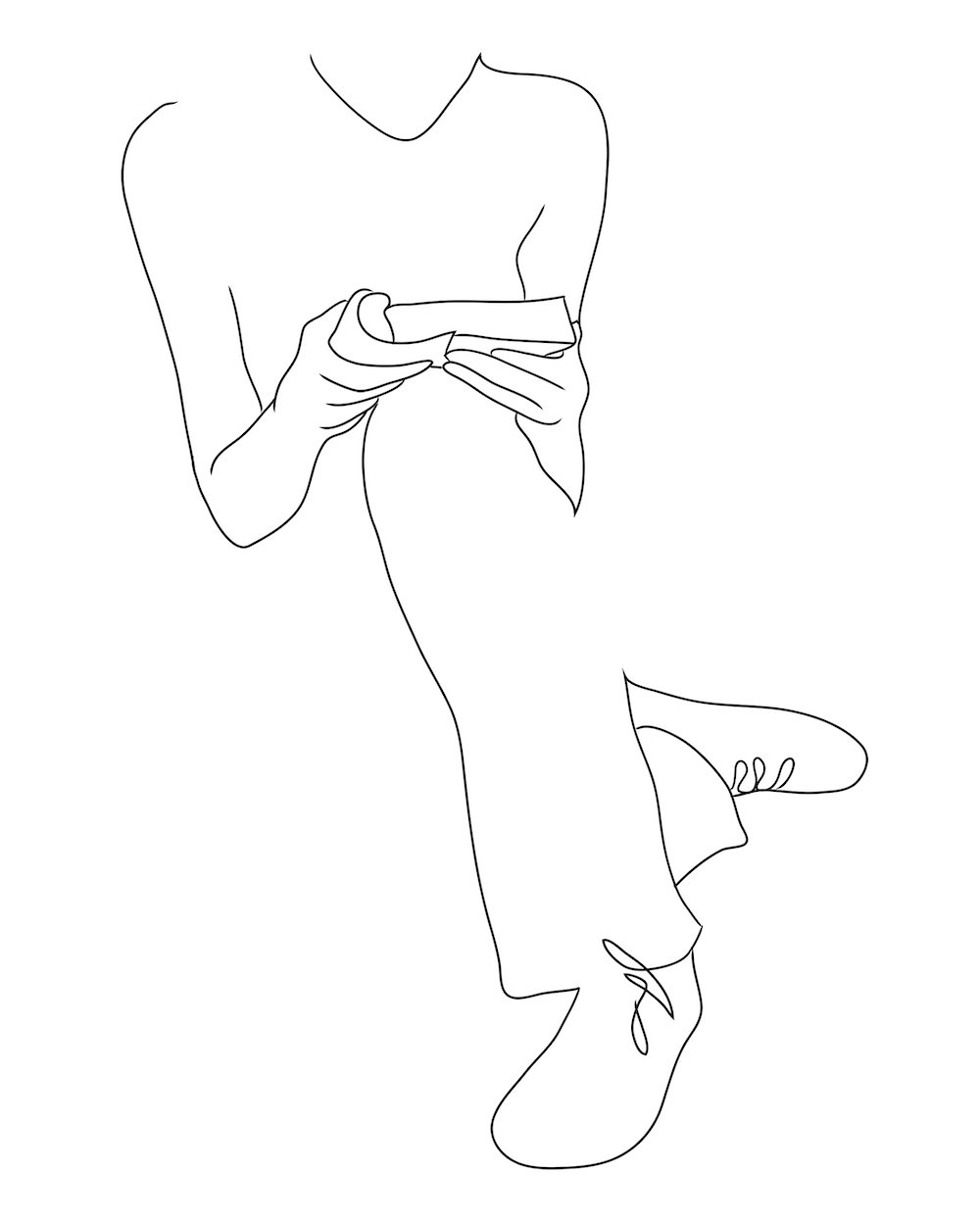 We had just gotten home and realized nobody was home. I was going about what I was doing, but he ended up stopping me dead in my tracks with one hand wrapped around my neck and the other grabbed me by my stomach and pressed me up against him so I could feel the boner he had. I looked up at him smiling, knowing exactly what was going on in his mind.
I stripped down for him while he watched. I started sucking on his dick while he got a condom out and on. He backed me up to the bed eventually having me fall on it, knowing full well I love when he takes control. He flipped me over and kept his hands on my hips, then slowly started tracing down my body with his hand before came back up to feel how wet my pussy was.
In doggy style, my back fully arched ready for him, he slid his dick in starting slow then picking up the pace. Many moans later, we decided to do 69 for the first time and, damn, he knows how to work his tongue. He started with tracing the outside then worked in and started going faster while I was sucking on his dick and giving him a hand job. I moved down so I was sitting on his legs so I could look at him.
I could tell he liked the hand job I was giving him but he likes it when I stroke him fast, so I used a bit of lube to pleasure him better. I started off slow building up speed and I could tell that was really getting him built up so I started slowly running my finger over the top of his dick, and the look on his face only made me want to do it more but I could tell he was close to coming.
I went back to stroking his dick with a firm grip, starting slow but building up speed pretty quickly. He was so turned on that he was barely able to get out the fact he was about to cum. I swallowed and licked any off that was on his body, which he loves. When he sat up he admitted he might have blacked out briefly, that he couldn't believe I brought out his stutter, that's the best sex he has had.
Now I'm kinda turned on from sharing this true sex story.</>
True Sex Stories from Men
This compilation of true erotic stories would be incomplete without sharing some from our male readers.
31. Hot and Cold
My girlfriend and I were arguing the whole afternoon, and she was so angry she didn't even want to come and stay at my place. Finally, she came so we could settle the argument and I started putting dirty, kinky ideas in her head. I lit candles in my room, so the mood was set. I wanted to play the hot-cold game on her body which I just read about.
As she lay down naked on the couch, she was like: "Could you maybe bind my hands and cover my eyes, too?" I was like, "Hell yeah!" this is going in a good direction. So I ended up binding and blindfolding her, and after the hot-cold game, we went into some great sex while still in light bondage.
Later she told me that she actually meant, "Bind my hands and blindfold me, you fucker!" She just didn't want to say it so directly, and that she always wanted to try this!
For me, it felt just so good that she wants to be so submissive and be my fucktoy.
After all, it was so crazy that the day turned from a heavy argument into the first bondage sex for both of us, I totally thought that sex would be taboo for that day, but it turned out very differently!
Read More: How to Have Intense Orgasms from Angry Sex
32. A Great View from the Bottom
There's a dude I bottom with, and the second time we fucked, it was amazing. He made me cum hard the first time we hooked up, but the second time, I had told him how bad I wanted his cock, how I was going to go down on him, and what position I wanted him to fuck me in. We sent dick and panty pics.
We were both very horned up by the time he met me at my apartment. I practically ripped his clothes off to get to his chest and dick. I rode him, and when he got excited, he started to pump my ass hard, and I leaned in and kissed him even though we had agreed not to. Got lost in the fucking. He's a great kisser. That put it over the top. Then he put me on my back, and I watched him fuck me and stroke me off until we both came with pretty intense eye contact.
88 More Seriously Arousing True Sex Stories
If you enjoyed the above sex stories and want to read more, then check out this compilation of 49 people describing the best sex they've ever had. Afterward, read these 39 accounts from men and women describing what amazing sex feels like.
Now It's Your Turn
Do you have your own sex tale that you've just been dying to tell? Leave your true sex story in the comments or just read the comments to discover others' hot, sexy stories.