I can't publish my most intense and wild sex tips online, so I send them in my private and discreet email newsletter. You can find out more here.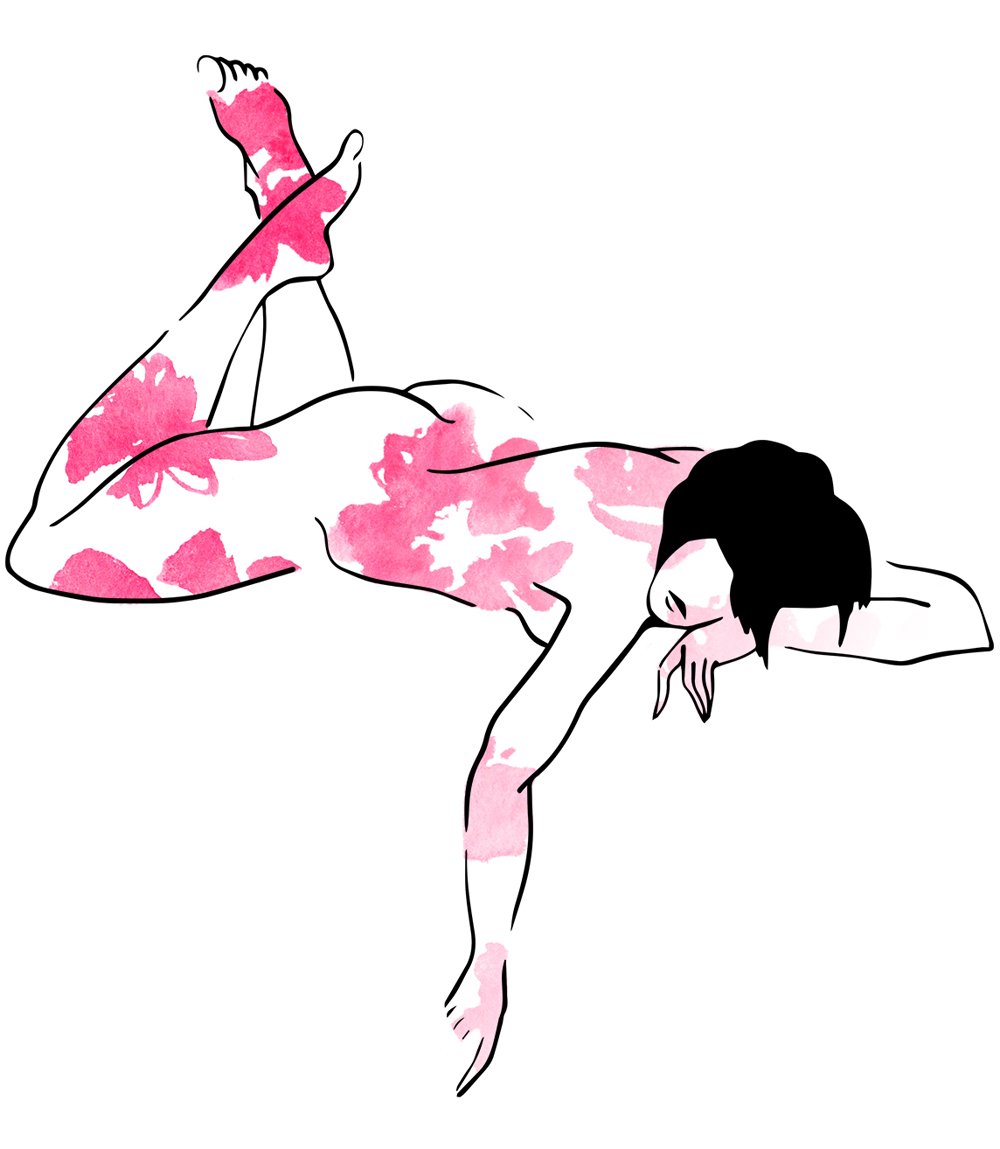 We asked 1000's of people to share their experiences of their best sex ever. Then we whittled down their stories to the best 49 stories. The following sex confessions are a combination of insanely hot action and awesome inspiration. So…if you want to have the best sex of your life with your partner, we highly recommend that you read them. You may even want to read them with your partner 😉
Note: We have edited some of the stories for grammar and spelling.
Side note: If you are currently struggling to orgasm during sex or masturbation, then you may want to learn about the Easy Orgasm Solution. It begins by teaching you the techniques to orgasm easily and consistently. Then you'll learn how to have multiple vaginal and full body orgasms during sex and masturbation. You can find out more here.
The Best Ever Sex Stories from Women
We're starting with stories from women, but you can also skip to responses by men of their best ever sexual experiences.
1. A Hug That Led to Much, Much More
This would be with my husband. We were friends before flirting then we started talking I was in a relationship at the time and I had a fight with my now ex. And my husband came over and asked if I was okay. I said I could use a hug.
Well, that hug ended being way more than a hug. It was tight and warm, something my current relationship didn't have. Well, that hug became a kiss, a kiss that was filled with so much passion I felt light-headed I felt like fireworks set off. So a week or two went by and all I could think about was that kiss.
Long story short, my ex and I broke up and I had a few too many drinks one night and my friend came to see how I was. That night was the most perfect sex experience I have had. We just didn't fuck, we made love. We connected like I never ever did with anyone. We had passion, we have excitement.
I loved how he took his time to slowly discover every inch of my body. He made me feel like I was everything he ever wanted in that moment. The tension the passion with every touch drove me insane.
If you want to give your man back-arching, toe-curling, screaming orgasms that will keep him sexually addicted to you, then you'll find them in my private and discreet newsletter. You'll also learn the 5 dangerous & "dumb" sex mistakes that turn him off and how to avoid them. Get it here.
More: 39 Men & Women Describe What Amazing Sex Felt Like For Them
Double your Fun: 31 True Sex Stories Of Incredible Sex
2. Surprise Dominance
My current master met me in his bedroom, kissed me so gently I thought it was going to be gentle lovemaking. Instead, he grabbed my hair threw me on the bed, forced my ass into the air as I was on all 4s on the bed, he started violently pounding his cock deep inside me.
The orgasms were so intense I squirted all over his side of the bed. When he finished with me I literally fell to the floor and almost passed out!
Related: How to Make Yourself Squirt Easily
3. Boudoir Photos Leading to Bedroom Fun
I wouldn't believe this is my true sex story, but I lived it! I did a boudoir photoshoot for my husband for Valentine's Day. I printed some of the photos, wrapped them, and put them in the living room.
When he was gone at various points through the week before, I learned how to give a lap dance. While he was sleeping, I lit all of our candles and put them in the living room and moved a chair to the center of the room. I had a cute robe on and strappy lingerie from the photos. I called him out, and he asked if he needed clothes on. I told him I didn't care to not give it away yet.
He came out, and I let him open the pictures and a card that said to sit down, I had one more surprise. I turned on a sexy R&B playlist and slowly took off the robe, and started giving him a lap dance. He was shocked and instantly hard. As I danced he kept trying to bring me closer but I teased him for a few more minutes. He was really turned on when I would touch myself, grind on him, and whisper dirty things in his ear.
I'm really short compared to him so riding him is usually difficult, so I eventually straddled him and did all the work, letting him squeeze and kiss me. I didn't want to use a condom or get pregnant, so when he was really close I got off and started to give him oral, licking myself off of him. I let him cum in my mouth and swallowed.
It was so fun! I got to be in control and you could see just how bad he wanted me so teasing him was super sexy. I liked riding him, too, because I could control just how fast/slow/deep he was in me.
Related: How to Give a Great Blow Job – 27 Wild Tips
4. Coming with the Band
I'm a musician, he was the keyboard player. Easily 20 years my senior. When we'd drive to gigs together he'd feel me up as we drove, finger me at the bar during gigs, he was my first real taste of being dominated. He used me. I loved it. We'd meet in semi-public places and he'd play with me unseen, then he tried fisting me. I was pretty smitten by then.
Learn: How to fist yourself and your partner
5. The Perfect End to a Bad Day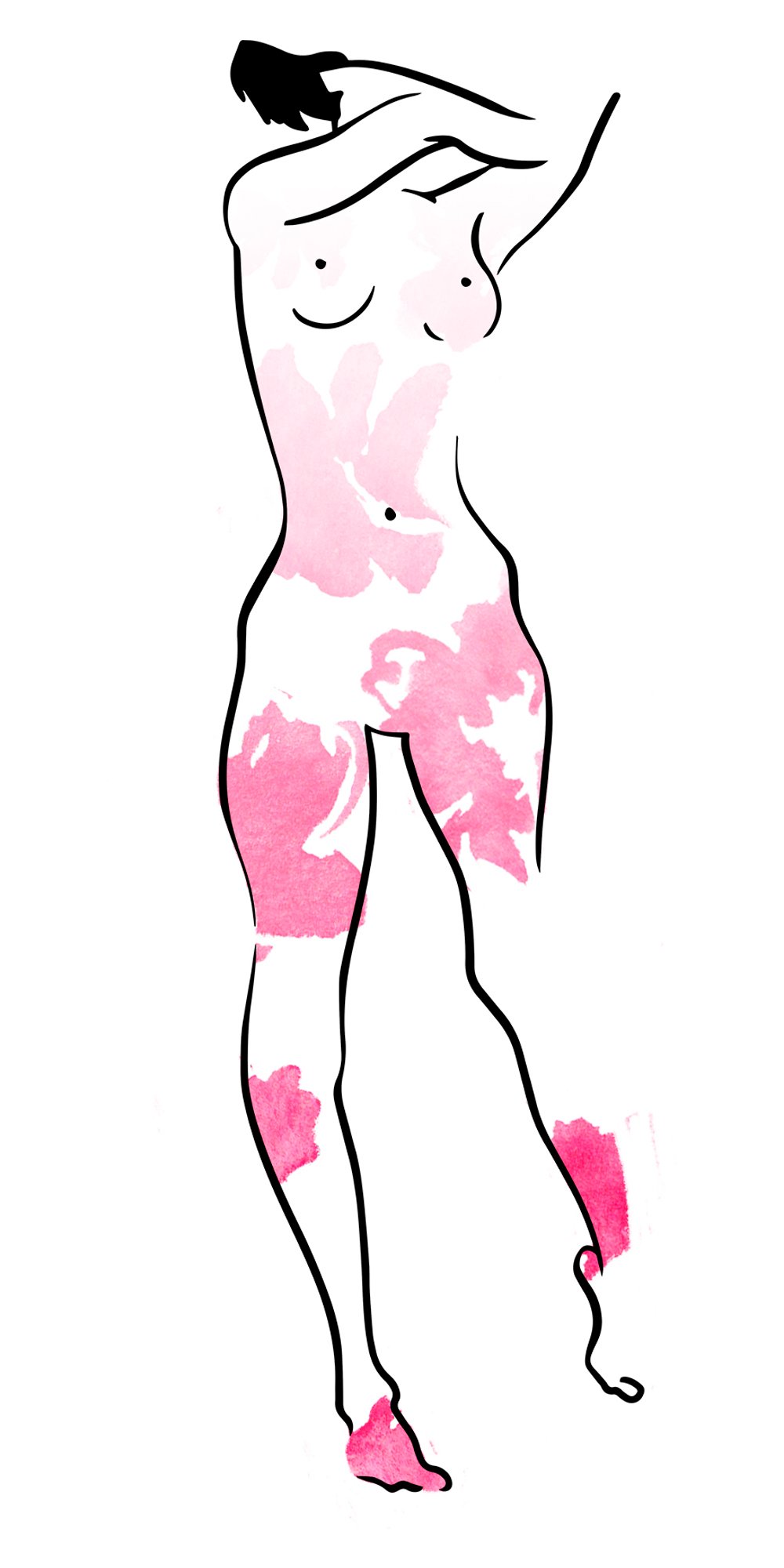 The most amazing sex I ever had was when I decorated the room with candles and rose petals and lingerie to surprise my man. He told me I made one of the worst days of his life one of the best days of his life and we made love all night long, too, including in the shower! It was an amazing experience.
6. Surrendering Control
We met at work and worked closely together for months before we even did anything. I know that for him it was building fantasies in advance and for me, it was about keeping control of the situation. But when I handed over that control to him…
Good God, was it good!!
We did a lot of sexting back and forth and that helped build a lot of tension that made sparks fly once we got down to business.

A big plus on his side is that he lives by the words "nice guys finish last", meaning that he'll always make sure that I come multiple times before thinking about coming himself. For both of us, the partner's pleasure is the most important thing which makes the sex even better.
7. From a Sensual Start to a Rough Round Two
The presence of music, the slow pace, and passion when making out, he focused mostly on me all night and kissed me where I liked it, gave me oral sex, and then we had sex in missionary. That was only the first round because the next rounds I was super submissive, getting facefucked and tied down while he fucked me rough like crazy.
I loved that I could get gentle, loving sex and then immediately after get rough sex, which is one of the hottest things for me. It made it the best sex ever.
8. Hotel Roleplay
We went to stay at a hotel and we role-played that I was a naughty little slut who had been very naughty with a man in the lift. He had arrived before me and so I arrived and was all dressed up and walked in and told him I'd been very naughty and sucked a blokes cock in the lift. He then said he needed to show me who my man was and punish me.
I had taken off my knickers before coming up to the room so he pushed me on the bed and fucked me hard and passionately. It felt amazing! Then he turned me over and we had anal sex which is always immense. Then after he held me and we cuddled, it all felt totally naughty, sexy, and loving.
9. Sharing Heat in the Middle of Winter
Met on Tinder. Continued on WhatsApp. Met in real life after a month of chatting. Met on a parking lot behind a hotel. Ice and snow everywhere. It was very cold, but as soon as he kissed me. I forgot it was so cold. His car is bigger than mine, so we ended up at the backseats of his car and had amazing sex starting with deepthroating him and ending up riding him.
Related: 11 Secret Techniques To Deep Throating Your Man Like A Pro
10. No Common Language? No Problem
I had sex with a man I met who didn't speak any English. We met at a sports event and he coaxed me back to his room to see pictures or something from his country. He grabbed my hand and up the elevator we went. Well he gave me some beautiful pieces of memorabilia from his country… then looked at me and we kissed.
Next thing I knew he was taking off my clothes and buried himself between my legs. I've never came so fast in my life and this man knew how to use that tongue. Dear God that was the best sex of my life!! I think the excitement of him being a professional athlete from another country, couldn't speak English and was god-awful sexy… he was just perfect! And it was perfect sex, too.
We actually spent the night together. Zero regrets!
11. The Risk of Getting Caught
In college in my friend's dorm. His roommate was super hot. He was outgoing, friendly, and was the life of the party. When I left to go back to my dorm, he walked me there at night, and then we exchanged numbers.
Fast forward a couple of nights later. After making out, he fingered me under a blanket as we were watching a movie, while my friends were sitting like 2-3 ft away. I had to keep my cool and he watched me out of the corner of his eye trying to keep my shit together.
Then after my friends fell asleep, we moved to the group lounge and fucked there. I don't even know if the orgasms were amazing or not, I just remember how hot it was doing something so risky, and how much I loved the thrill of it. That's what makes it the story of my best sex ever.
12. Sex with a Younger Partner
The thrill of the chase made the final sex more satisfying. Leading up to it, flirting turning to naughtiness, the anticipation of the act. Casual sex can often be more satisfying than long-term sex. Maybe that's why so many true sex stories are about sex with strangers.
13. An Undeniable Connection
With my current partner. We have this connection that I have never experienced. He looks at me sometimes and I'm instantly wet. He is so focused on my pleasure that I feel guilty. But it's by far the best ever sex. I'm 50 and learning things about my body that I never dreamed of.
You can make sex after menopause great, too!
14. When They Just Have to Have You
My favorite sex is unexpected.
Like my ex when he came behind me while I was putting makeup on. Or my other ex when I was cooking and he picked me up and put me on the counter. I like feeling lusted after. That my presence just gets him turned on. I want the validation of feeling sexy.
15. Makeup Sex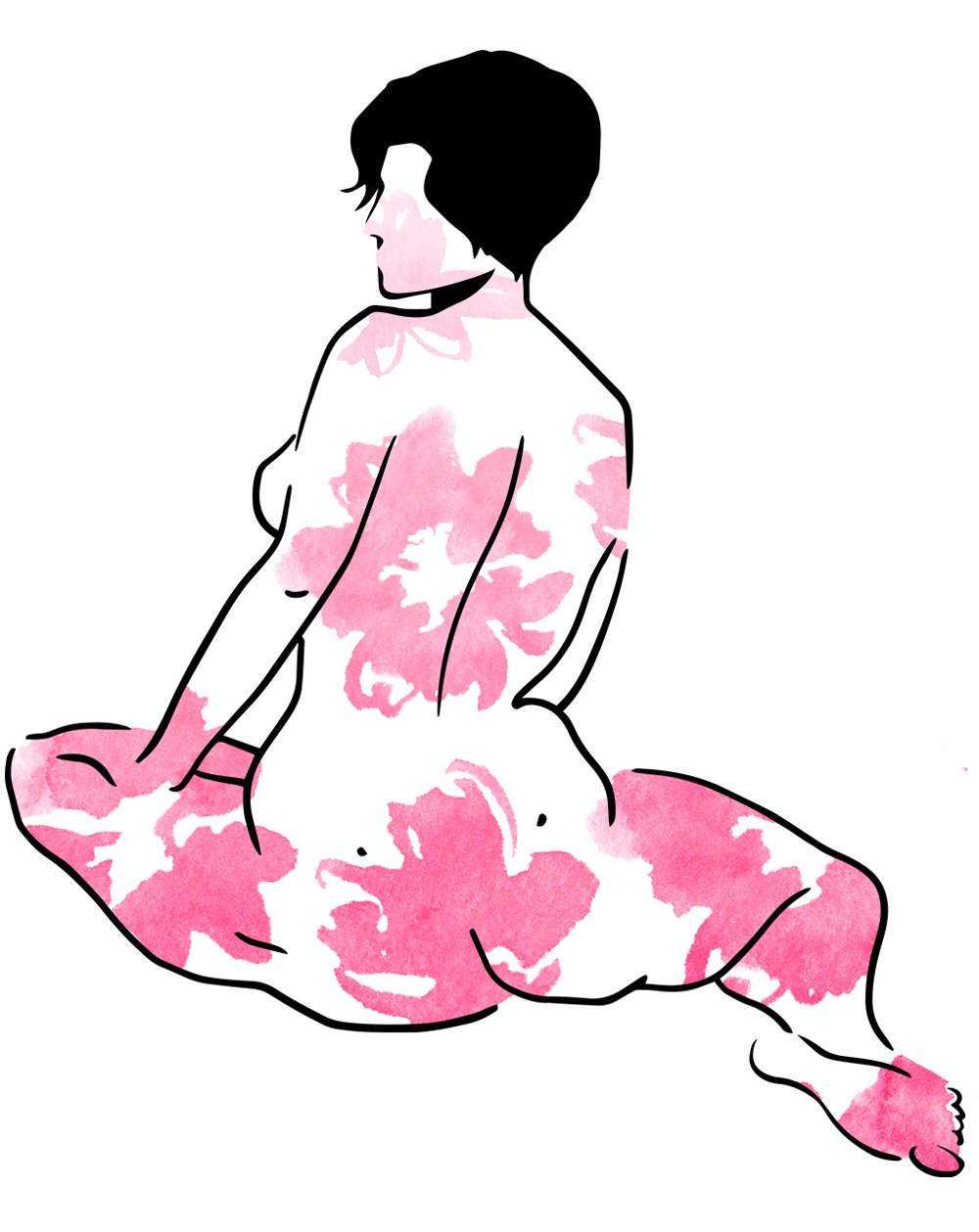 Makeup sex with my current partner, we had both been emotional and we're making up and started getting intimate this was really emotional, loving and sensual. We worked to pleasure each other as much as we can whilst focusing on each other and comforting each other. I wouldn't have expected it to be the best sex ever, but it was.
16. A Well-Orchestrated Romp
Met by accident through a text message intended for someone else. Made arrangements to meet. After meeting and just talking, we texted till 5:30 am telling each other what we liked while having sex, positions, kissing, foreplay, expectations.
We set a date to have sex 2 days later. He told me to wear a summer dress and nothing underneath. He would be waiting in his apartment, sitting on the couch with a towel draped on his lap. The door would be unlocked and to lock it behind me when I walked in.
He asked me to pull the top of my dress down to expose my breasts and to pull the bottom of my dress up to expose my pussy. To walk towards him, remove the towel and go down on him with my mouth. Then he asked me to turn around and sit on him. After a bit, he led me to his bed. He orchestrated everything and I loved that.
17. Sex in the Car
My favorite place to have sex is in the car. Found that out when it happened for the first time. He picked me up because we were long-distance for a long time. When we got together all of that sexual tension was there. We continued to flirt with one another and it got to the point where he had to pull over.
We went to the backseat and we made out for a while until it got so intense that he was begging me to make him cum cause he couldn't hold back any longer. I felt the same way. It got hot and steamy real quick, and it must have been the fact that I could physically see how hot we were getting and the fact that anyone outside would know what was going on inside that added to the excitement. It was amazing.
18. The Strip Club Effect
After visiting a titty bar with my husband. It was very sexy and arousing for both of us. Even though one of the girls was flirting with him. He seemed even sexier
19. A Pre-game Show
We had been in the pub and came home. All the way home I was teasing him. Masturbating in the car while he was driving. By the time we got home, it was hot, passionate, can't-wait-to-get-in-the-house and rip your clothes off type of sex. Where you fuck on the stairs because you can't make it up them. The passion of a need to have you right now. That makes for amazing sex.
20. No Holds Barred Sex with a Younger Guy
Meeting: electric chemistry.
Flirting: at 20+ years younger than me, I didn't initially recognize it as flirting and when I understood, it was easy and hotttttt.
Foreplay: oh my god. We start with the most vulgar, sexxxy texting that goes on for DAYS. By the time we see each other, it is incendiary.
Sex: no boundaries, everything is ok. Communication is key. Eye contact heightens everything. I am 66 years old and this is the BEST sex of my life. No censorship, zero judgment, and it is incredibly freeing for both of us. So fucking naughty and hot!
Related: Use Sexual Communication for Complete Sexual Fulfillment
21. Driving Him Wild with Desire
I love when my man can't get enough of me. Wanting me so much and just touching me and telling me how hot or sexy I am. I love foreplay and I love when we just rip our clothes off so fast because we can't wait to touch each other.
17. Slick with Coconut Oil
A man used coconut oil on me to lube us both up. It warmed up and got slick. The feeling and smell were amazing and arousing. He then had anal with me for the first time and the sensations were out of this world. Kissing is huge and a man putting his hands through my hair and guiding my head sensually. Not rough but gently.
And he gave me an orgasm just by playing with my nipples. He was so into me that I also actually squirted for the first time.
22. Serious Nipple Sucking
I liked he how sucked my nipples like his whole life depended on it. Of course, we both pleasured each other but he was more concerned about my satisfaction.
23. Eye Contact in the Mirror
Mirror sex in the bathroom, savage but also really intense due to straight looking in the eye of the partner
24. R-E-S-P-E-C-T
It was on a date with a person I met on a dating app. The guy was super into me and kept complimenting me and genuinely respected me. That was a huge turn-on, to feel respected and wanted.
25. Being Adored Through Tantric Sex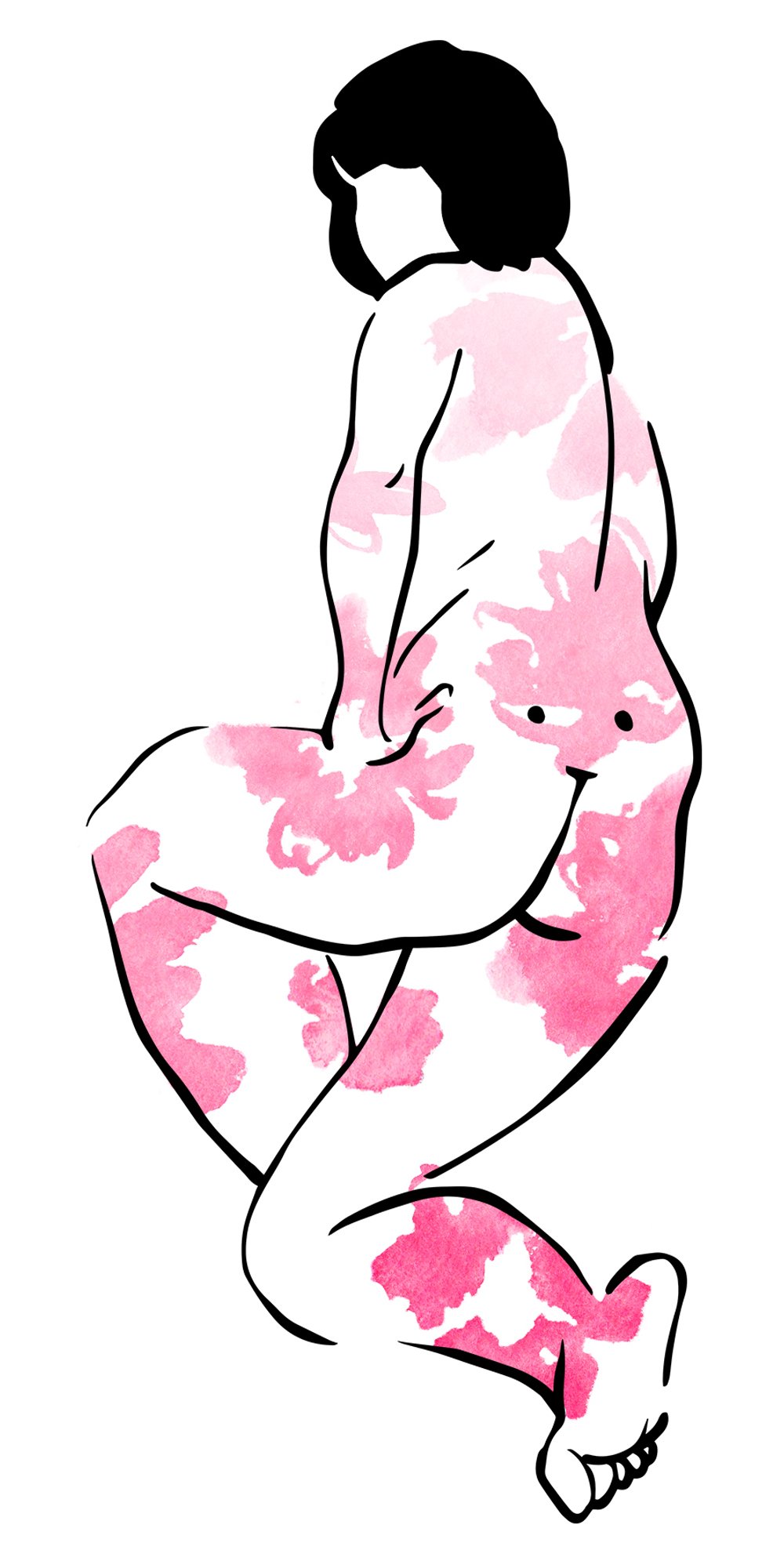 What makes the sexual aspect of my current relationship amazing is that my partner has complete affection and adoration for me. He pays attention to me every time we're together. He has his own life and does not worship me, but when we are together, everything else disappears.
We are both meditators and energy healers, and practice tantric sex, so part of what makes it so amazing is that we surrender and merge on an energetic level, not just physically. For me, there is a big element of feeling adored and appreciated, and that helps me feel safe to open up to all of the pleasure that he is offering.
26. Sharing in Sex Clubs
We were swingers, having sex parties where we all share each other. I love been fucked and sucking cock at the same time and I love watching sex and I enjoy sex toys and enjoy strapping on a dildo and fucking either a chick or guy up the arse. It's the best sex ever.
27. Marathon Sex with a Rockstar
We met at his show. I pulled his tie while he was playing the bass out in the crowd. He stopped playing to dance with me. We flirted by text (mostly) for over a year before he finally grabbed me and kissed me. He had seen me naked (pics) before we kissed. We had pretty much had vertical sex with clothes on at all of his shows.
I went to his house with the intention of sleeping with him a month later, and had a panic attack instead. He was so chill about it. He made me feel safe.
A month after that, I went to his house, again, and his roommate let me in while he was out. I waited on his bed for him. The look on his face when he walked into the room was priceless. I let go of my inhibition and let him take me. He kissed/nibbled every inch of me and I reciprocated. We fucked for 4 hours. We needed that.
We still have marathons like that at least once a month over a year later. He picks my lingerie. We keep a list of fantasies we'd like to come to fruition. He makes me squirt. I make him come more than once a day.
That's my true sex confession!
28. Freedom Through Submission
Rough rough rough. The instant palpable connection to animalistic, completely free sex. Being completely submissive and a masochist and being completely dominated and used and abused in every way. The freedom is the best followed by some amazing slapping.
29. Long Lost Love
Having sex with my very first boyfriend after being apart 38 yrs flirting remembering and talking about what "almost happened" night after 38 yrs and finding out we both like the kinkier side of things.
30. Flying High on Lust
A crazy hot fighter pilot on one of the flight demonstration teams saw me on a cross-post on IG and subsequently slid into my DM's. He was considerably younger, 21yrs to be exact and hot as FUCK. I kept pushing him away, telling him I was old enough to be his mother. He said he loved hot older women and wanted to get to know me so we began messaging which turned into texting, phone calls, FaceTime, exchanging nudes, videos and the hottest phone sex I've ever had.
He's incredibly kinky and I wasn't, to begin with (shitty marriage, sex was horrible). He definitely brought me out of my shell.
We finally met 6 months later when they performed at an airshow close to me. I went to his hotel room that night and all I can say is the anticipation and build-up of the last 6 months leading up to this night made our first time mind-numbingly explosive; it was absolute FIRE. Our first kiss almost set my lips on fire— he said the exact same thing lol. I was instantly wet, like drenched and the night progressed from there.
His cock is huge and thick and I'm very tight, so that combination made for the best sex of our entire lives… fireworks all night long. And 4yrs later, we are still together. And the sex is still as fiery as it was our first night together. He's amazing.
Related: 13 Ways to Have Incredible, Wild & Filthy Hotel Sex
31. Wetter Than Ever
My first date with my husband. Spent the entire time acting as if we had known each other for years instead of having just met hours before. Sexual tension built the entire day and though I didn't let it get to third base I had never been so wet that I actually marked his pants through my own underwear and pants…
I think what made it amazing was how many hours we were together with the sexual tension building slowly so thick I thought I could cut it with a knife. It made the explosion so much sweeter and hotter.
32. First Time with a Woman
The night my now wife brought me back to our apartment and it was the first time I had a woman make love to me. We started out as roommates, progressed to dating but I had never been with a woman. Maybe a drunken kiss or two or getting felt up at a party but never had sex with a woman.
She was different and that night was amazing and the next morning I woke up next to her in her bed and was so horny. Just giving myself to her was amazing and I have never regretted it.
Related: The Ultimate Guide to Intense Lesbian Sex
Also: 14 Deeply Passionate Lesbian Sex Positions For Earth-Shattering Orgasms.
33. Going on a Sex Drive with a Stranger
I was on my way to work and this guy driving beside me started flirting and he was pretty nice looking. So I flirted back. We drove about 15 miles flirting back and forth when we came upon a mobile home lot where they sold them. We pulled in and asked to look around.
Needless to say we went in one and quickly started fooling around, one thing led to another and the sex was fantastic. All the while worried about getting caught, but that what made it so exciting. Not something I would normally do, but that day it felt like it was just what was needed.
I never even caught the man's name. But I'm sure he liked it just as well. I traveled that same road every day and didn't see him ever again but honestly, I believe it was the spontaneity of the whole ordeal that made it so exciting. I've not done anything like that since. But it will stay in my memory for the rest of my days
Discover how to tell if a coworker likes you.
34. Feeling Him Come Inside
My best ever sex was with someone that I have been flirty friends with from my work. After no longer working together, we kept in touch and had a general trust in each other. We talked often about hanging out so I invited him over to my house. I didn't know how the night would go because I wasn't expecting to have sex with him.
But as we hung out things got more flirty and once we got physically closer to each other on the couch, it just quickly turned into passionate kissing and then sex. We were barely able to make it to the bedroom, taking off and leaving our clothing all down the hallway! I didn't believe this kind of physical urgency happened- I thought it was fake in movies.
In the moment I wasn't thinking of a movie, I was just ready for him and I wanted more of him. I was so turned on by his confidence and desire. I think what made it amazing to me is that I felt like he wanted me as much as I wanted him.
Also, the part that gives me the fondest sexy memory is that even though he wore a condom, it was the only time (so far) that I physically felt when he came in me. It was a sensation that I will never forget.
35. The Lockdown Getdown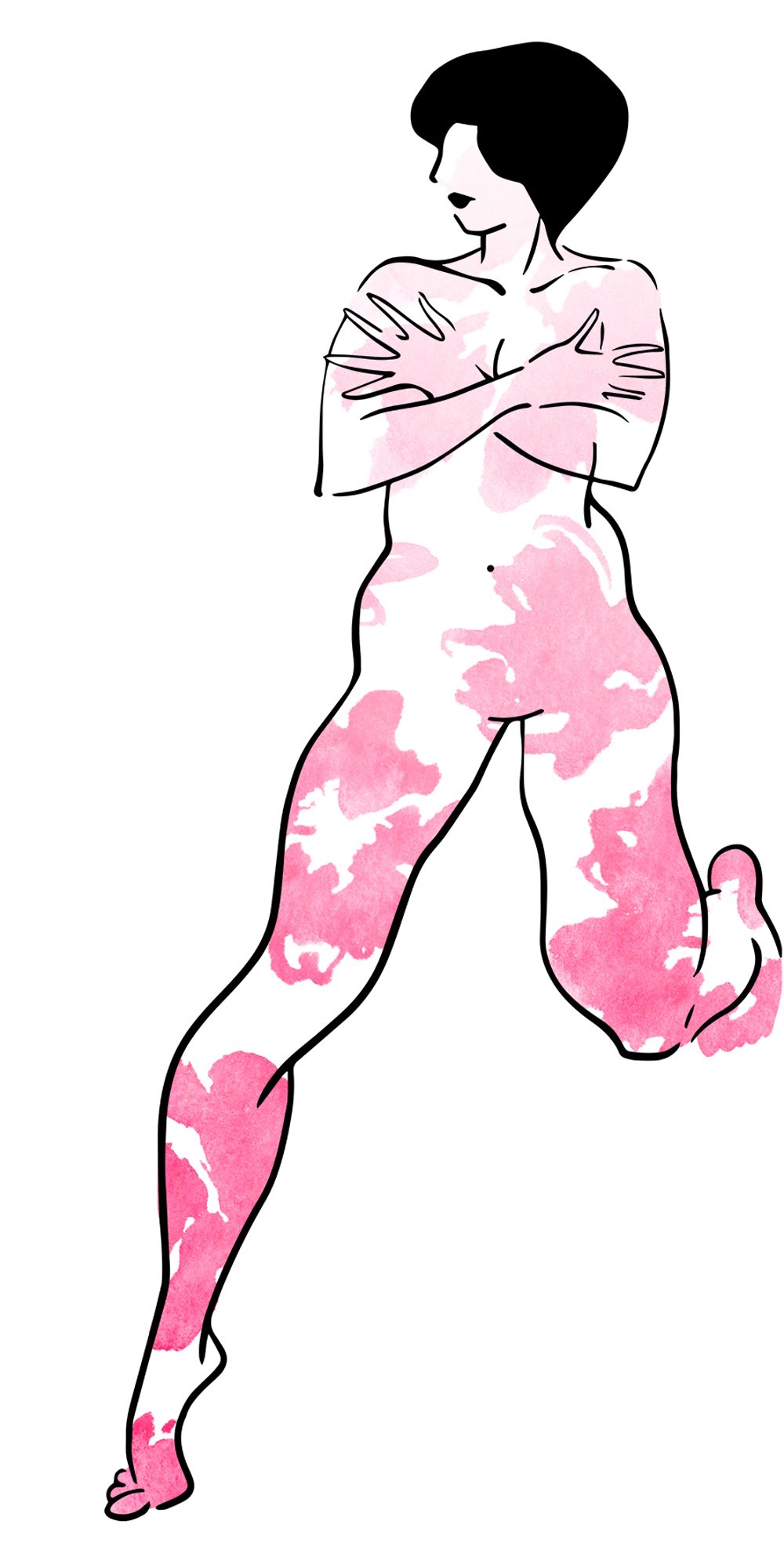 "Current boyfriend, met during lockdown on tinder. First date, his house got very heated dry humping, left my legs shaking. 2nd date dry humping moved very quickly to no clothes on his couch, doggy style, and then up to his bedroom. Within 5 minutes I had squirted everywhere.
I think having known him a bit longer with lockdown and we'd sent a few naughty pics when we couldn't meet and the first date was so heated that the tension of the 2nd date–it was just so fast, no foreplay just sex, and it was amazing.
Not sure I've ever squirted like that without having been first licked out.
36. Coming While Camping
My best sex was with my current boyfriend, we were camping with a bunch of friends (alcohol was involved) and we had to be extra quiet so we wouldn't wake anyone up. It made it feel better to be hiding it and being sneaky. We were laying in our tent and he started playing with my nipples and it just drove me absolutely wild, so I told him he was driving me crazy and we started making out and we fucked so hard.
It was the only time I had ever cum from only a penis and no clitoral stimulation.
Wanna try sex outside? Here's how to make it awesome.
37. Lit by Lightning
It was when my ex and I just broke up and we decided to have "goodbye sex". It was the middle of the night and there was lightning and thunder which made everything so intense. The lights were off except for dim lights coming through the windows. It just felt really toxic, which made it the best ever sex.
38. Cheating on a Train
I've been waiting to tell the story of my best-ever sexual experience!
It was the night I first cheated. We were on a train trip for railroad employees and spouses. He sat across the aisle and we held hands for a long time then we went into the bathroom and had sex. I think part of what made it so good was the danger of getting caught. We met a few times a week for about 2 years.
Related: Reasons Why Women Cheat + How to Move On If You've Cheated
39. Carefree at a Construction Site
The best sex is always when I cheated. Because that adds an element of naughtiness. It's always been in public too. It wasn't planned for a long time, rather it was a hope that at the end of the night, we could both sneak away for a quick get-together at an abandoned construction site.
We'd hold hands, make out, he'd finger me, then we'd rip off each other's pants and he'd spin me around, bend me over & I touched my toes as his fingers dug deep into my hip bones giving me bruises as he fucked me hard from behind & cum deep inside me. We'd put our clothes back on & walk away like nothing happened & we didn't have any relationship at all.
40. Balancing Pleasure with Pain
First meet. Blindfolded, gave me amazing oral, once I orgasmed he fucked me hard and fast. We cuddled. He gave more oral but stopped when I was about to cum then finger fucked me hard then licked my clit until I came.
He then turned me over and fucked me hard again. We cuddled then cuffed my wrists and ankles so I couldn't move, he rubbed and kissed my nipples, squeezed my nipples hard it hurt (but he knew it was painful and stopped) then he licked my clit again whilst touching my nipples.
He changed from finger fucking to licking clit whilst playing with my nipples and each time squeezing them harder. I could not feel the pain only pleasure. He stuck his cock in my mouth and let me suck him, all the time playing with my nipples. He went back to finger fucking and licking my clit, all the time bringing me to orgasm but stopping and changing just before I would cum.
He removed my blindfold so I could watch him eating my pussy until I came. My whole body shook. He fucked me again and my orgasm continued throughout (around 5-10 minutes) After I just lay there and my body was still shaking, every time I touched my own body it sent shivers right through me like mini orgasms. He just sat there watching me feeling very proud and rightly so.
Unfortunately, we didn't make it to number 4.
41 A Little Bit of Everything
There was passionate kissing, touching, and kissing each other's body all over. He comes up from behind and kisses my neck, caressing my chest, touching and feeling my vagina, laying me down and sucking on my clit, with his fingers inserted inside touching my G- Spot, moving the fingers in and out making me come from my vagina and squirt from rubbing my clit.
He then inserts his long hard cock inside me slowly as I beg for him to beat me hard. As he beats harder we use the rabbit toy on my clit and against his balls as I scream with ecstasy we both come. This was long and passionate lovemaking as it continues to go on with me sucking on his cock up and down and playing with it.
We continue to kiss each other all over, fall into a pile of sweat and wet sheets. What made it so amazing is I have never cum from my clit before!
42. Mixing Business with Pleasure
Here's the story of my best sex ever…
Older guy, met at work. Known each other for a while. Always had banter and a laugh. But when I moved to his floor, and worked with him more regularly, we started to flirt back and forth. The tension built and built and one day he pressed me against his office door and kissed me hard, and I kissed him back.
I then avoided him for a few days, so I could figure what I wanted to do. When I bumped into him next he asked if the guilt was killing me and I said no, although I'd rather it happened again with fewer people around and less clothing! He gave me his address and I went around that night.
As soon as I got in the door we started ripping our clothes off. We fucked on the stairs, on the landing, against the wall, on his bed. It was amazing, I came about 3 times. We're still friends.
Find out why you should try dating an older man!

Real Life Sex Stories from Men
Now it's the guys' turn to share their hottest sex moments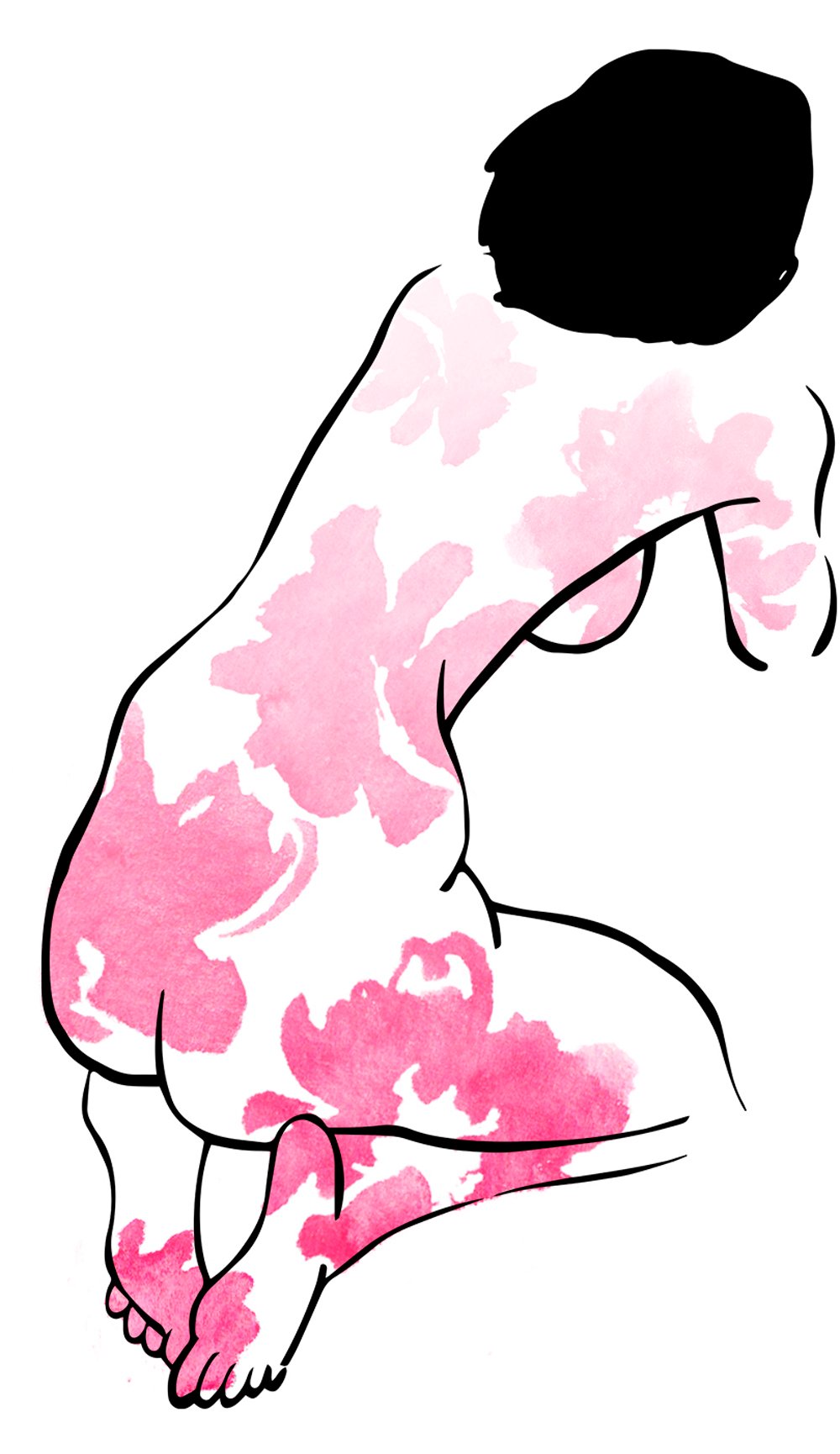 1. Squirted and a Rimjob
The first time my girl squirted while I was ass-fucking her and also the first time she sucked my butthole (both in same session). It was an incredible fuck.
Related: How to Eat Ass Like A Pro
2. Completely in the Moment
The stream of consciousness is what makes it the best sex ever– the spontaneity, unpredictability, the pure development of the action, the sheer enjoyment of the novelty feeling, taste, and touch, the passionate kissing.
It's hard to retell my best ever sex stories because they're all so fluid.
3. Enhanced by Weed
The best sex I have seems to be stoned, me and my girl (who wasn't as in favour of weed as I was at the start) tried it and the orgasms we had were incredible. Since then, we've tried it a few more times and the orgasms (especially for her) are just incredible. It leaves her in a hot, sweaty, shaking mess and I love it.
Also makes it easier for her to cum and prolongs me which is a dangerous combo as I last much longer whilst she's more sensitive.
Discover how to have sensual and passionate sex for yourself.
4. Desire Finally Sated
The first time I had sex with my current girlfriend. I had wanted her for over 10 years. We hooked up after a week of seeing each other. It was the most intimate experience of my life. I have never felt anything like that in my 50yrs of life. It was slow and sensual and each time it just gets better and better. So I guess I haven't had my best ever sex yet!
5. From Cosplay to Condoms
A tinder hookup was pretty intense. We met at a bar and got talking about gaming and went up to her apartment, she told me about her cosplaying and tried on some of her costumes for me (she encouraged close manual inspecting) and we finally got undressed.
After making out for a bit I went down on her. Using pussy eating techniques, I learned from this blog, I made her cum hard so much so that she started squeezing my head between her thighs like a melon. After that, she put a condom on me with her mouth, and we started fucking like the world was ending. We were sweating all over one another and licking it off damn it was hot.
She let me cum in her mouth to finish and we showered and had a nap. Needless to say, we ended up having a second date after having the best sex ever.
6. Secret Orgasms in Public
We went to the bar. She had a sex toy in her vagina. She was completely wet before we ate dinner. We had a few drinks. Then, I fingered her to multiple orgasms before we got home, and she was squirting everywhere for an hour or so after we got home.
7. Celebrating a Win at Work
My wife and I went out for drinks after a big money-making day for me at work. The drinks definitely loosened us up and she was talking spicy to me at the bars. We were flirting pretty hard and sexually while we were out.
After a few hours, we jump in a car to go home. On the way, I felt her up and we made out (our driver was definitely uncomfortable lol). When we got home we took shots and it put us up in that perfect drunken level where we were super loose yet still quite composed. I stripped her down and ate her pussy until she came for me.
Every time she cums she begs for dick so I teased her for a while. I was on top of her giving deep slow strokes. I would pull out of her every 2-3 minutes to eat her again which would drive her crazy. Her pussy was relaxed to the point where I was hitting that squishy thing in the back of her vagina. She loves that.
She told me to lay down and she rode me slowly until she started shaking. I slid to the edge of the bed with me still inside of her and she slid back and forth on my dick while I pulled her hair down. After about 3-4 minutes of that, I tell her I'm about to nut and she looks me in my eyes and speeds up. We came at the same time and she kept sliding on my dick which gave me that pleasure/torture feeling. My dick was literally throbbing inside of her. God, it was the best sex ever.
Ten minutes after she gave me a hand job to prove a point that she can get my nut whenever she wants.
8. Massage with a Happy Ending
I was getting a massage and the girl sat between my legs and spent 20 minutes edging me by stroking. It made me explode harder than I ever remember.
Related: How to Give a Happy Ending Massage Like the Pros
Now that you've read some amazing real life sex stories, feel free to leave a comment with your own sex confessions! Make sure to let us know why it was the best sex ever. And if you have yet to find that perfect sex partner or don't have a great true sex story, maybe some of our reader responses above could inspire you!
70 More Men & Women Describing The Best Sex Ever
If you liked the above accounts of people having the best sex of their lives, then you may want to check out these 39 accounts from men and women describing what amazing sex feels like for them. We have a further 31 true sex stories that will definitely get you in the mood too.
Orgasm Every Time. Easily. Here's How...
I want to tell you about my friend Karen.
Karen came to me one day. She was hysterical.
She told me that her marriage was falling apart because she and her husband didn't have satisfying sex.
Every time they were intimate, Karen was faking her orgasms. It turns out she couldn't orgasm during sex.
In fact...
She never had an orgasm in her entire life. Not one!
This left her feeling embarrassed and ashamed. And...
She completely hid this from her husband. Thankfully...
It turns out that there is a way for any woman to orgasm. Easily. And have multiple vaginal and full body orgasms during sex and masturbation.
It's called the Easy Orgasm Solution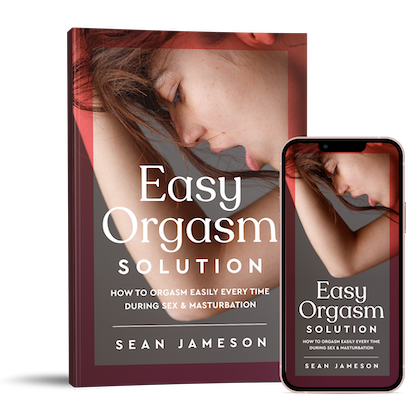 I shared it with Karen.
After she followed the simple process outlined in the course, she could barely come to terms with how...
Quickly and dramatically her sex life changed.
We met up a few months later and...
She would not stop talking about it,
"I thought I was one of those women who couldn't orgasm. I used to think I was 'broken' and 'unfixable.' This saved my sex life, and that saved my marriage."
Even if you currently struggle to orgasm during sex or when masturbating, the Easy Orgasm Solution process will also work for you.
And best of all, you don't need to do anything weird or uncomfortable to start having the best orgasms and sex of your life.