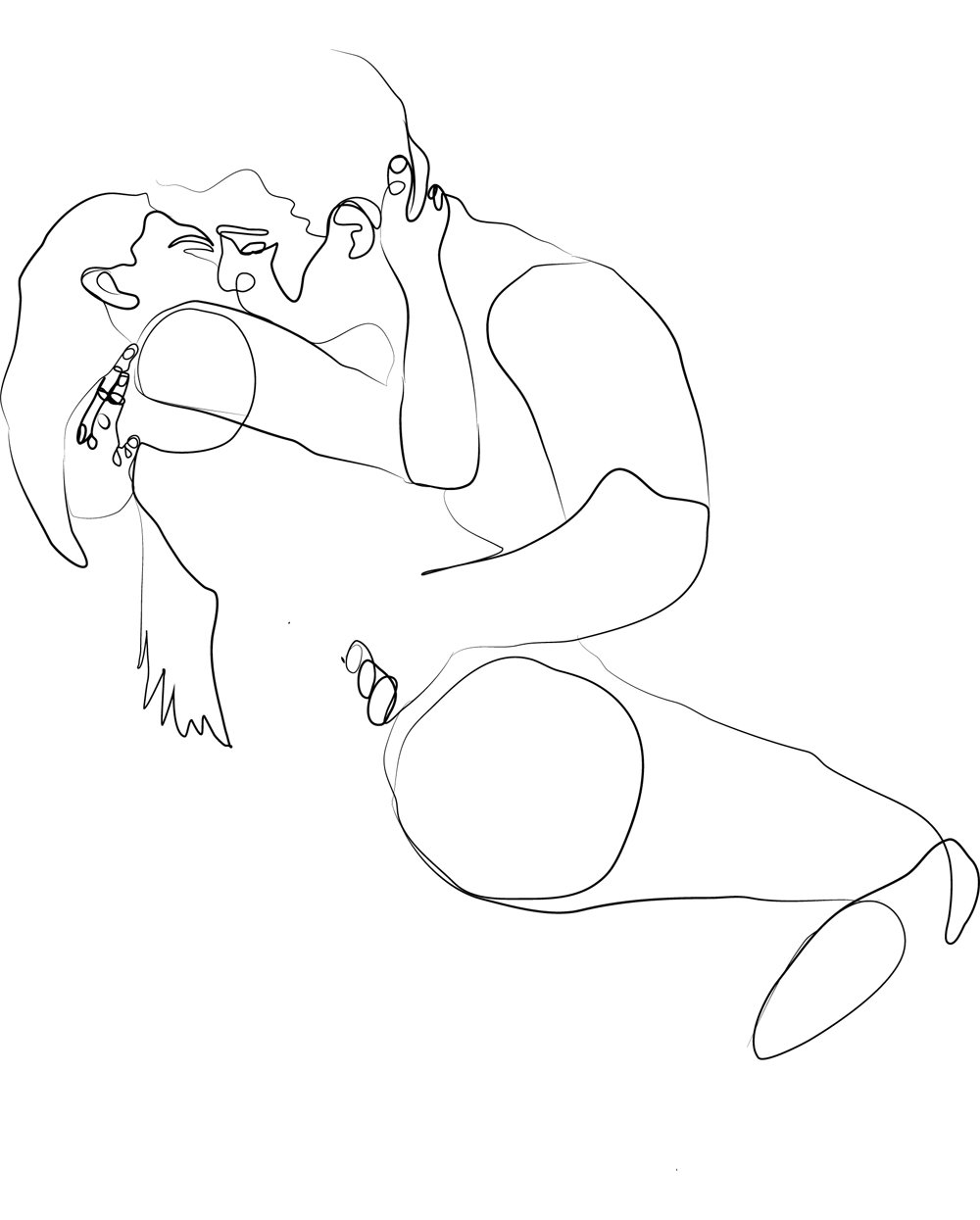 Your brain might automatically think back to steamy nights in your high-school boyfriend's car when you think of dry humping.
This was a great way to stay chaste, if you were into that, while still being able to make each other orgasm. Hollywood certainly liked to remind us how erotic it can be. Dry humping certainly mimics sex in many ways, but it also offers pleasure where sex may miss the mark. This is why you shouldn't forget dry humping as part of your sexual routine even if you have been married for years.
Dry Humping As An Adult? You Bet!
Penetrative sex is amazing. There are no two ways about it. However, you could be missing out on the teasing and sexual tension that lead up to sex if you take off your clothes and spread your legs too quickly (more tips on building sexual tension here).
The slow burn that comes from texting all day while one or both of you are at work, giving your lover a lap dance and striptease (this guide will show you how to strip) or making out and dry humping can add the spark back into your sex life.
Because it's done without penetration, dry humping is a form of outercourse [1, 2]. Learn more about outercourse.
Many young girls first explored their bodies by grinding against pillows, balled up blankets or even teddy bears. Humping is a common masturbation method for girls and women [3] and the way that some experience their first orgasms [4]. The sensation and pressure brought them to orgasm and helped them learn about themselves even if they didn't know the word for "clitoris" yet. Plus, dry humping provides general stimulation to the pubic region and vulva, which can be quite pleasurable.
Psst, still working on your first O? Discover how to orgasm.
This is something that traditional sex typically misses. Why? Because those activities stimulate the clitoris directly, but penetration focuses more in internal spots such as the G-spot. Unless your clitoris is quite close to your vagina, your clitoris will be left out in the cold while your partner thrusts [5]. While this isn't a bad thing if you enjoy penetration, and plenty of women do, many women require clitoral stimulation in order to orgasm [6, 7].
Grinding against something or someone achieves that, which is exactly why dry humping is so awesome. However, you can get more of what you need from penis-in-vagina sex if you're an avid humper!
Find out exactly where the clitoris is.
You and your partner may be able to adjust your positions during sex, allowing you to grind yourself against the area above his penis and pubic bone like in the Coital Alignment Technique (learn how to do it here). However, this doesn't work with every penis size or body shape. However, you can make dry humping work with just about anybody.
Another position to try if you'd like to experience clitoral stimulation through grinding is Thigh Tide. To get into your position, straddle your man while facing away from him like in Reverse Cowgirl. Next, he will bend one knee while his foot remains flat on the bed beneath you. This raises his thigh, which you can grind against when you're on top. If you want to get off more during sex, you've got to read this post about sex positions for female orgasm.
Related: How To Ride Your Man With Confidence – 4 Simple Tips
Giving your hips a boost with a pillow might help too. A regular pillow is good in a pinch, but memory foam is more supportive and what sex position pillows are made from. Some companies make pillows with pockets for your favorite toy, so you're sure to get some excellent clitoral stimulation from them.
The Best Positions for Dry Humping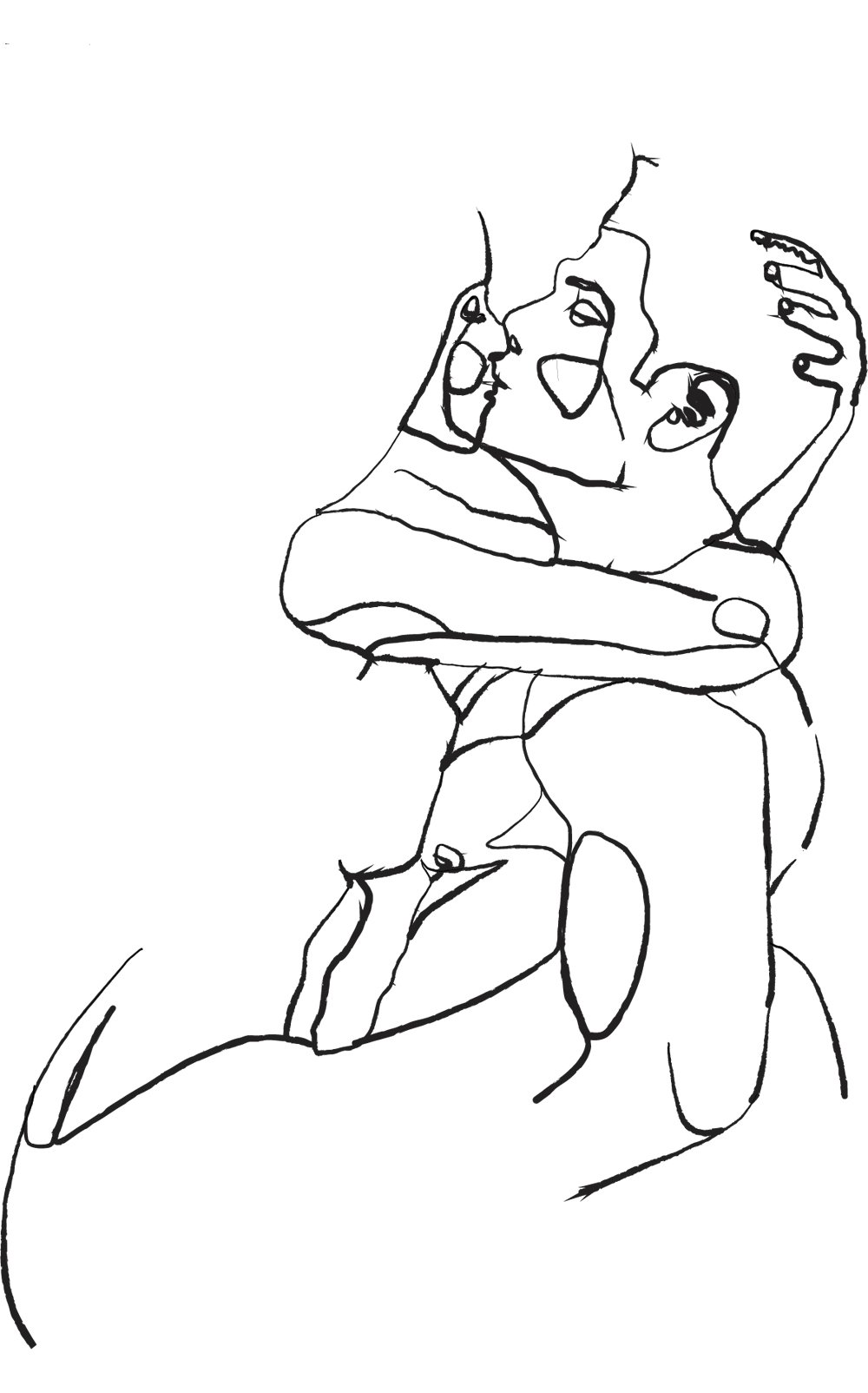 Although there's no right or wrong way to dry hump, which you'll learn as you're brushing up on how to do it, a few positions are fantastic.
If you're humping his thigh, for example, he can kneel with his leg between yours or you can straddle one leg. If he bends his knee slightly, you'll get even better contact.
Straddling his hips in the cowgirl position is the perfect position for grinding against his crotch and erection, and you can to feel powerful as you control the pace and whether or how he can touch you! Push your man back onto the bed or couch, straddle him seductively and grind against him until you're panting and shuddering with pleasure!
In fact, you don't just have to stick to grinding against your partner's thigh; although that can lead to orgasmic bliss! If your bodies allow you to completely wrap your legs around your man, you could grind against his hips and hard cock. It's up to you whether or not you want to keep your or his underwear on, but a few thin layers of fabric can feel fantastic!
Related: The Reason Why You Can't Orgasm
Other body parts can be great for grinding against, including your partner's
Butt
Tailbone
The heel of his hand
It might seem a little silly to do these things are you're learning how to dry hump, but you should focus on sensation and pleasing one another rather than whether something is "weird" or even how it looks. After all, you can miss out on a lot if you're not willing to contort your body or even try something new!
The Best Variations of Dry Humping
His Face: If you've never tried grinding against your partner's face when he's going down on you, try it the next time you're between the sheets. For some women, oral sex alone isn't enough to get them off, but the pressure of humping a partner's face can provide you with an orgasm or get you there quicker than tongue lashings alone.
His Penis: Just because there's no penetration, doesn't mean that dry humping is boring. A new take that you might enjoy involves you straddling your partner. You can be wearing panties or none at all, but make sure to peel him out of his boxers first. You'll be grinding against his cock, which will lie flat against his stomach. Reach down with one hand and stroke him in movements that mimic those of your hips to provide him with extra pleasure.
Bondage: Dry humping also works exceptionally well with bondage. Truss up (i.e. tie up) your partner so he can't move and grind against him as slowly as you like. It's all about your pleasure, and he'll definitely know it when you're on top and dry humping him!
Squeeze it: One reader reported that squeezing her butt — or having her partner do it for her — improved her dry humping experience. Give it a try the next time you're grinding!
Use Lube: If you're a fan of dry humping while naked, consider adding a dab of lube. This lets you go longer or harder without chafing or hurting yourself — or your partner.
Get tips for choosing and using lube.
Pucker up: If you're facing your partner as the two of you dry hump, you've got the perfect opportunity to kiss passionately. You can brush up on your kissing skills or get some inspiration for making out.
Dry Humping Has Its Perks!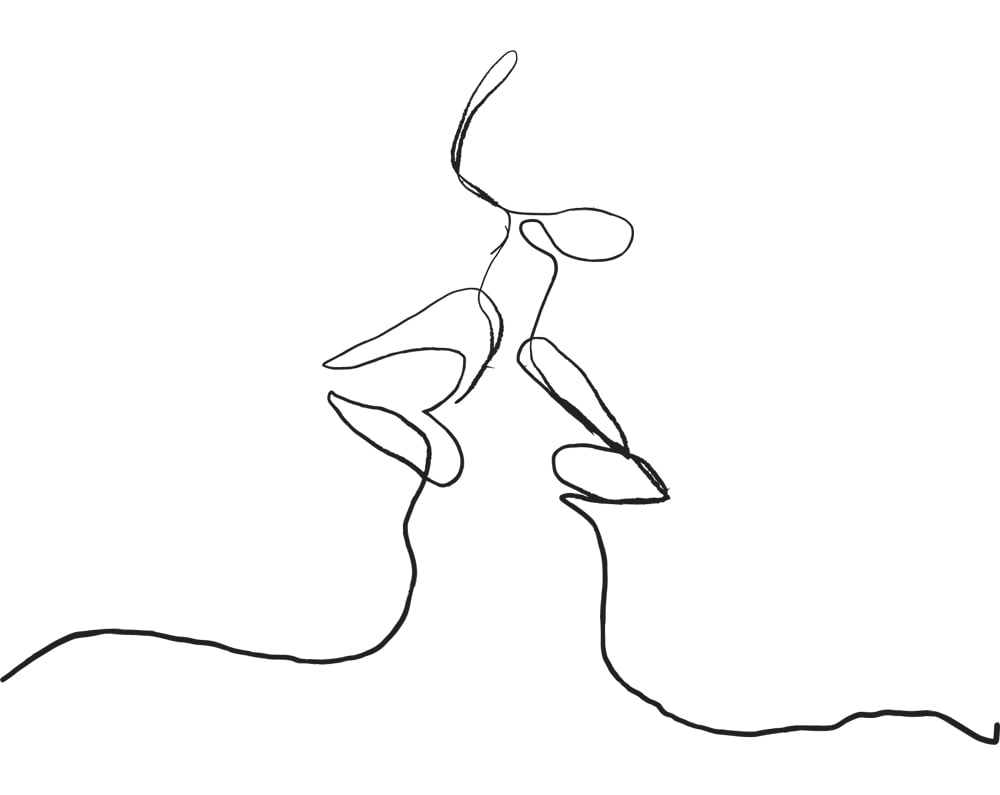 Another benefit you might have considered as a youngster was how dry humping drastically reduces the chances of getting pregnant [8], especially if one or both of you have a layer or more of clothing on.
Even if your partner cums, there will be a layer to trap it. However, any ejaculate that makes it onto your vulva – the area surrounding your clit and vaginal opening – it could potentially make its way to your uterus. While this is highly improbable, it's worth keeping in the back of your mind.
The same can be said for STIs that are transferred through bodily fluids. This includes infections such as chlamydia, HIV, and gonorrhea. The chance of transmitting them through dry humping is much lower. Be careful if either of you has any broken skin because the risk of transmission is much higher.
However, there are a few STIs that can simply be transmitted through skin contact, so dry humping without any clothes is a bad idea. Keep your skivvies on if you or your partner is worried about transmitting herpes or HPV, both of which are transferred simply by skin contact. As many as one in four people develop HPV during their lifetime, so it's important to play safe, even if you're only dry humping.
You might also consider dry humping as an alternative if you have your period and want to abstain from vaginal sex. With a new partner, you might want to hold off on sex, but attraction can make that hard. Instead, dry humping enables you to experience sexual pleasure without going all the way, just like masturbation (read the detailed self-pleasure guide here). Plus, the throwback to younger years might be quite the turn on for the two of you. Maybe you'll try it in the backseat once again!
Of course, dry humping might serve as a method of foreplay between you and your partner, and that's okay, too, especially if you get off once or twice before penetrative sex (more foreplay tips here). Your bodies learning how to dry hump is an excellent study in the positions that make sex enjoyable!
Dry humping isn't for everyone. Sometimes your lover might not be able to wait to take you, so dry humping will be shelved for another time. As we mentioned, certain body types work better than others for dry humping. Furthermore, some people will never quite get over the awkwardness or perceived immaturity of dry humping if they associate it with virginal teens.
If you and your partner are willing to give it a try, however, you might get all the clit stimulation you need while he gets the benefit of bringing you to orgasm!
Resources
The following posts and sites offer a bit more research about dry humping if you haven't quite sated your appetite.
Frequently Asked Questions About Dry Humping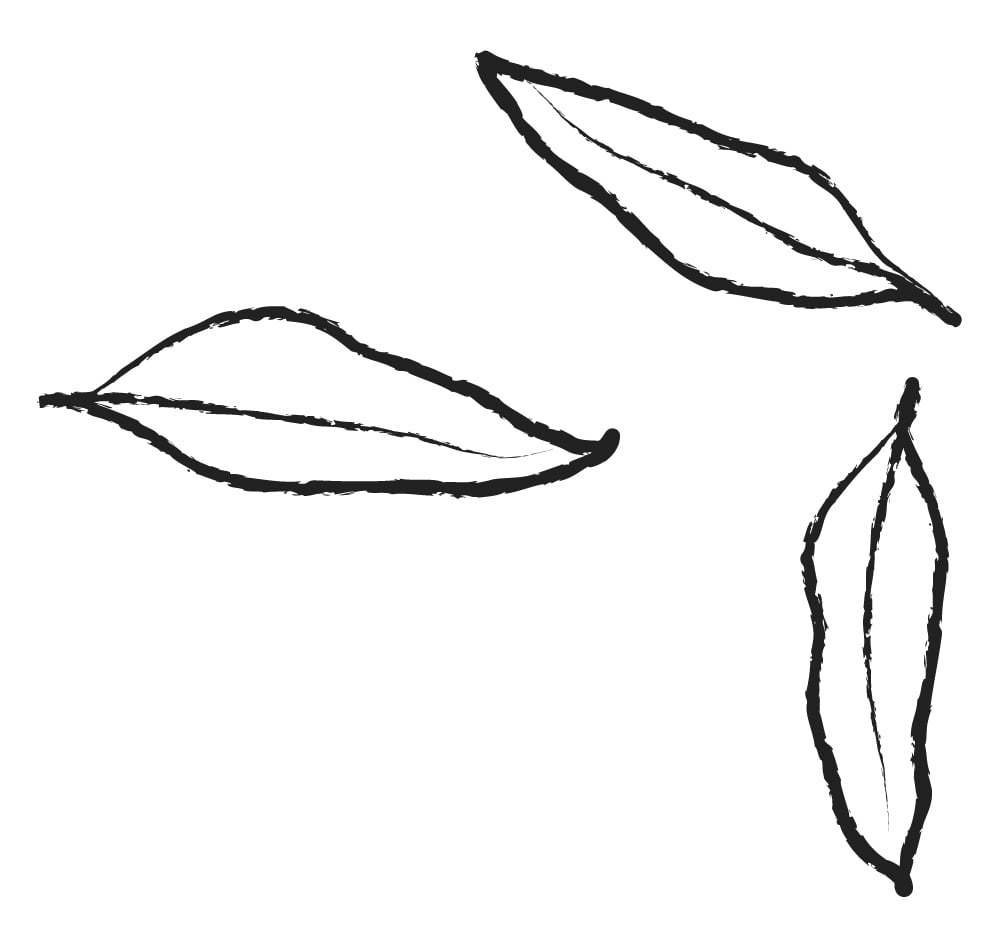 FAQ #1 – Isn't dry humping just for teenagers or people who aren't yet ready to have sex?
Yes, but also No! Dry humping is a form of clitoral stimulation (tricks that work for stimulating your clitoris) that feels good to many people and can help a woman orgasm. It can certainly be intimate, and it represents a form of safer sex if you are unable to penetrate or want to prevent against the transmission of STIs.
FAQ #2 – Is there a wrong way to dry hump?
We wouldn't go so far as to say there's a wrong way to do more things sexually, and dry humping is one of those things. As long as you're not hurting your partner or yourself, you're good to go no matter where or how you like to hump.
Be careful if you're using too much pressure such as when you're squeezing someone between your legs. Also, consider using lube if you're grinding naked. Bare skin can lead to chafing. You might not realize it in the moment, but it can feel pretty uncomfortable later.
FAQ #3 – Is it weird if I prefer dry humping to "actual" sex?
First, try not to think about penis-in-vagina as the only activity that counts as actual sex. The definition of sex varies, and this relegates other fun and sex activities to the realm of foreplay or, even worse, "incidental" to the act of sex [9].
Secondly, it's not weird at all if you prefer the sensation of grinding against your partner's body better than penetration. After all, dry humping provides direct clitoral stimulation, which many women require to orgasm. If your clitoris is far from your vaginal opening or your sex techniques overlook clitoral stimulation, you might not get much out of PIV sex. That is, to say, many young women move from dry humping to penetrative sex and feel a little disappointed.
This is normal. Sex feels different for every woman (find out how sex feels for a woman).