I was surprised the first time one of my readers asked me how to be a slut. I had to think for a good, long while why that might be a good thing.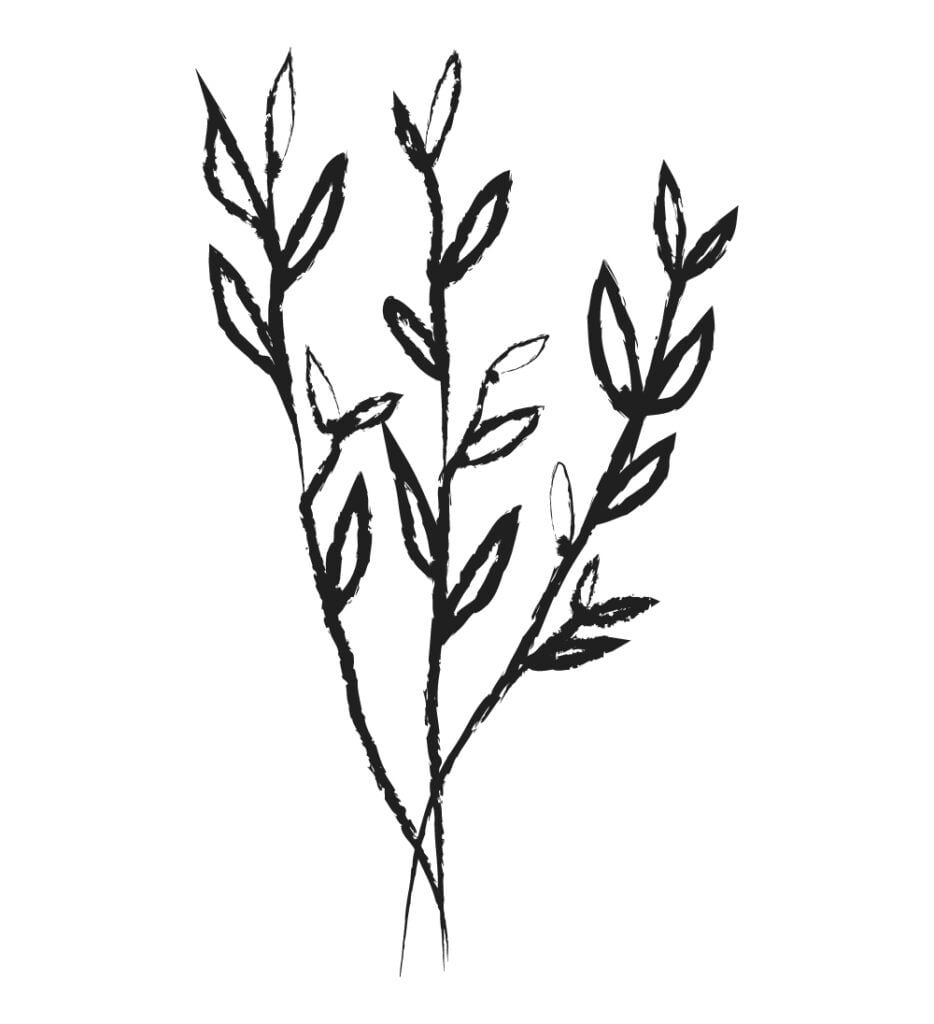 Like so many of you, I was taught that being a slut is bad. However, I've come to see that isn't always the case, and I'm happy to provide you, my readers, with advice to help them become slutty.
A conversation with one of my buddies about a girl I had developed feelings for got me thinking about what me and my friends meant when we called women sluts.
I spent the longest time thinking about it.
A slut is a word that is typically used to describe promiscuous women and women that enjoy casual sex. It is a word that is almost exclusively used for women and it does not have a positive connotation. It creates an image of a woman of low value. A guy who leads a similar lifestyle is often called a stud or a player [1 p 3].
So what is wrong with a woman who enjoys having sex?
Are women supposed to repress their desires while men fulfill theirs? That's neither a fair nor a healthy attitude.
This isn't how we look at men. Men aren't expected to "save" their virginity, and having sex with a lot of women can earn some mad props from other men.
The more I thought about it, the more confused I became. Even though it's common enough for women to be called sluts, it doesn't always seem to mean the same thing!
What's A Slut, Anyway?
Before you can learn how to be a slut, you need to understand what it means to be a slut.
Everyone who uses the word "slut" uses it in a slightly different way.
The term usually brings to mind a woman who is sexually promiscuous. She has had many partners or likes casual sex (more on that here). She may dress provocatively.
Sometimes it's just a pejorative that describes a woman who is unpopular or does something undesirable. It may even apply to someone who makes bad decisions sexually or otherwise.
Even when people agree upon the definition as someone who is promiscuous, there's no agreed upon number of partners that makes a person a slut. Is it five partners? Ten? Perhaps it's sleeping with more than one person at a time or refusing to settle down?
What makes a woman say "I'm a slut" varies.
Hell, some women even use it as a friendly nickname with their friends.
The women who are called sluts are all totally different with nothing in common but they all seem to fit the broad definition of the word 'slut'.
This shows the term is as subjective as the person using it. Ten partners in a month might be a huge number for one person but just a good month for another!
So take it with a grain of salt if someone calls you — or anyone else — a slut. And keep in mind how subjective this term is if you're tempted to call another woman a slut. Because no matter what the word "slut" means to someone, it's generally a judgment on a woman — usually an unfair one at that. You've probably been on the receiving end of that judgment, and the world doesn't need more of it!
Highly sexual women report experiencing struggles & challenges because of their sexuality [2]. Ditching those sex negative attitudes is one way to improve your sex life.
Check out this article with more tips to improve your sex life.
Plus, there's nothing wrong with being a "slut" if it's what truly makes you happy… and as long as no one is getting hurt. Sometimes people ignore that caveat, but it's an important one. You might think it's just sex and even say so, but if you know the guy is in love with you, in a relationship, or that one of your partners thinks you're monogamous, then your slutty behavior can have some seriously negative effects.
Fortunately, you can act a little slutty with one guy, or if you prefer, you can usually find guys who are single and slutty, too!
How You Can Be a Slut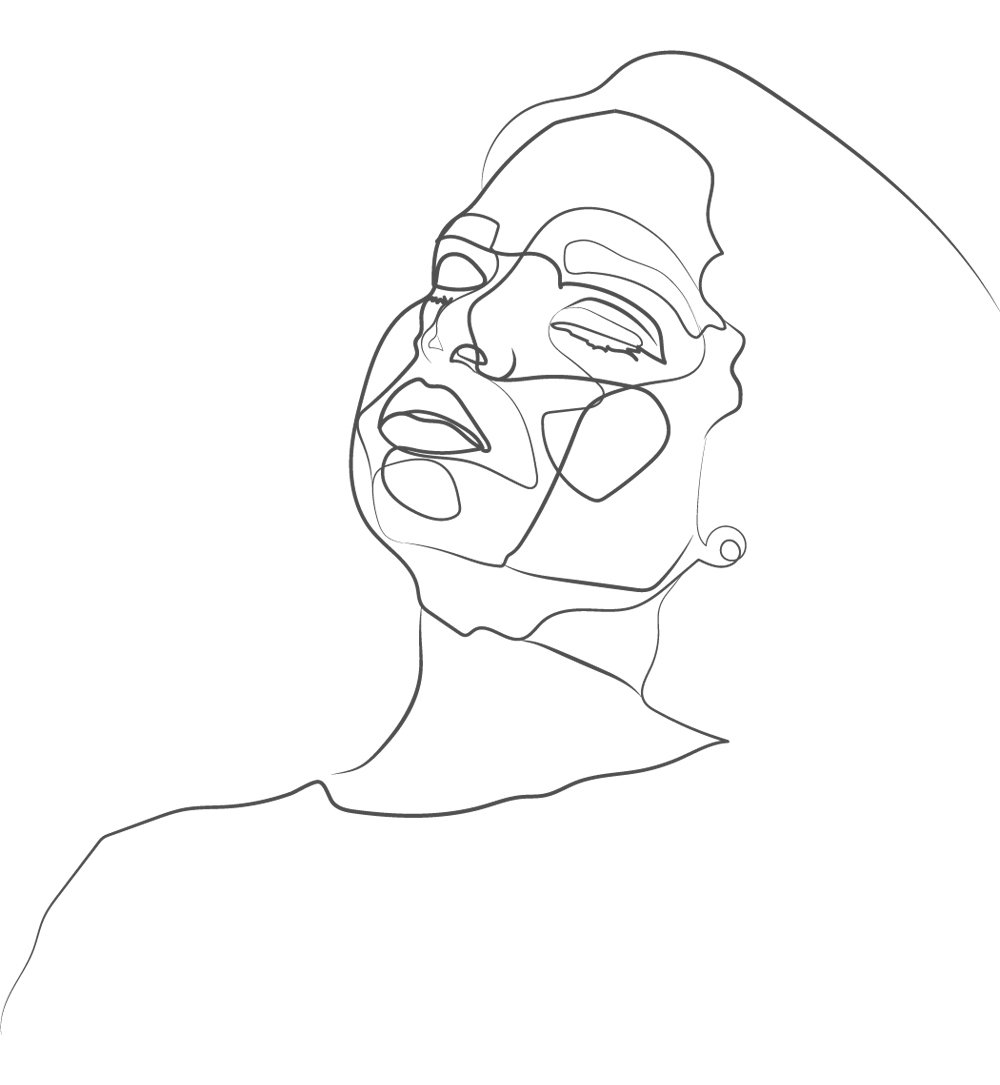 There are two general thoughts about being slutty. First, is that you sleep around a lot. You might have more one-night stands or casual relationships because you're not interested in something serious (or at least not interested in getting serious at the moment).
Or you might be quite sexually adventurous with one person. Think of the old saying "a lady in the streets but a freak in the bed." This might not count as a being slut for some people, but it's probably what your man means if he's indicated that he wants you to be a slut wife.
Most guys will admit they want a slut for a partner. Maybe not a slut who is sleeping with others but a woman who behaves like a slut just for him. No guy dreams about being with a woman who is boring and unadventurous when having sex. They want a woman who is willing to try new things and make him feel like a stud.
Related: What Men Want in Bed
A lot of guys dream about having a partner that has all the slutty characteristics that I will talk about later, but only for him. He would like a partner who is a slut for him.
What happens behind closed bedroom doors is their own business and if that's what you enjoy doing, then being a slut can only be a good thing because it helps you achieve the gratification that you crave.
If you want to know how to be a good slut, you're in the right place.
Here are the 14 commandments to be a better slut. These are ideas you can follow if being more of a slut feels like something you wish to try or if you want to figure out if you are already a good slut. You can follow these tips with new partners or just in your house with your partner.
1. Have The Sex You Want
The first step to being a slut is to have the sex you want. So if you've got a high libido or you get off on the novelty of having sex with new partners, you should do that. And if you want to have sex with your man every day of the week, get on top and control the action, or try some wild and kinky things.
You might spend time in bars or at parties because you want to meet guys.
You may use Tinder or another hookup app to meet guys for one-night stands.
Read More: How To Have A One Night Stand (Regret Free + Thrilling Sex!)
Now, some people might judge you, especially if you refuse to settle down. Many people see a woman as valuable only when she contributes to home and family. But that's not for everyone. And it may not be what you want right now.
That's completely okay. But you need to recognize that people will judge. Let them! You'll be too busy having all the sex you want (hopefully).
Of course, you shouldn't have a ton of risky sex or choose the wrong partners. If you know a guy is taken or perhaps that he wants more than just sex with you, then the slutty way might not be the best way. And you should always protect yourself when having sex.
2. Wear What You Want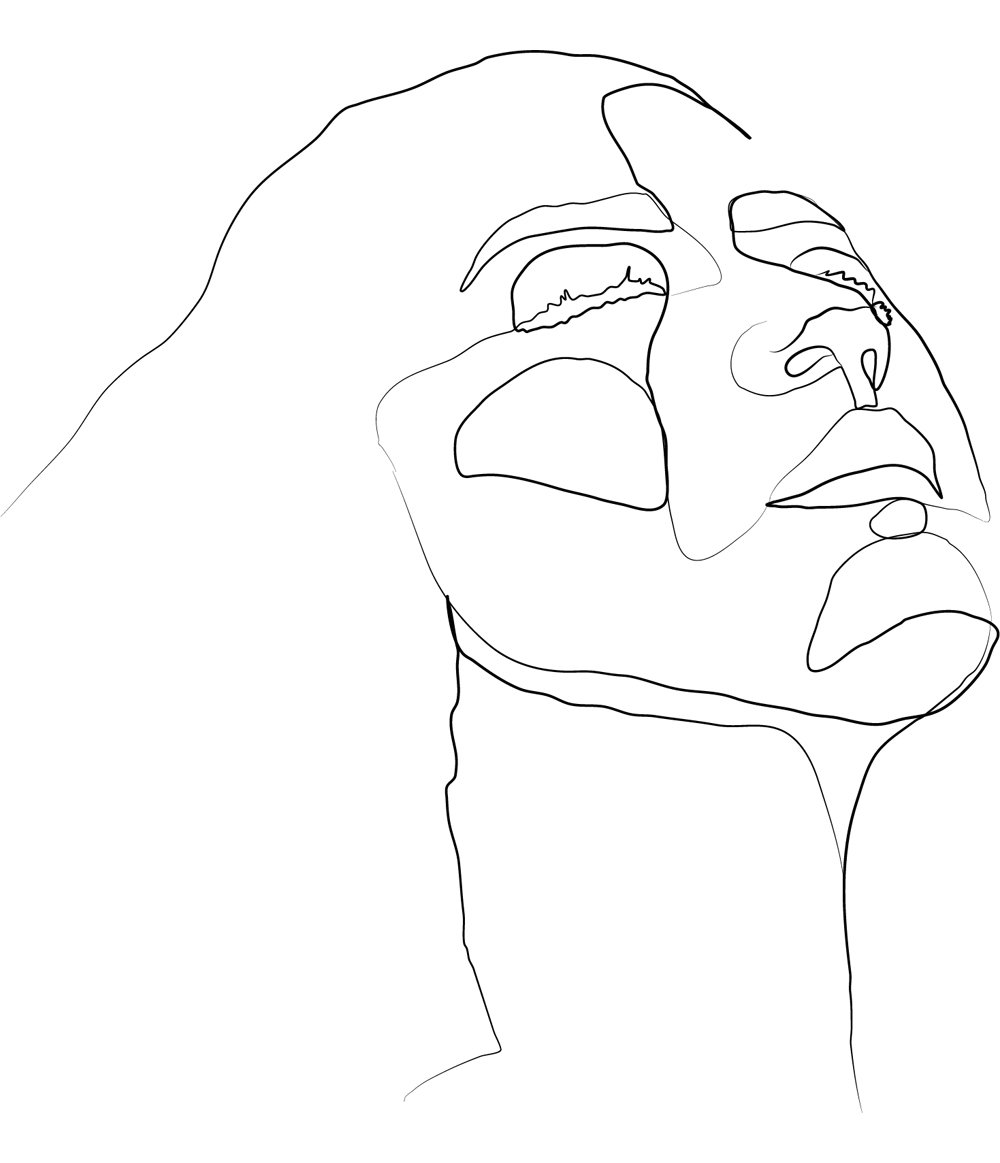 It's typical for a woman to be called a slut because of what she's wearing. It might be a tight dress, a short skirt, or a low-cut top. And if you're prowling the town, you might wear something pretty sexy because you want to catch a guy's eye and show that you're down for some casual sex.
Of course, you might simply like to dress that way and have no intentions of doing anything slutty at all. It's all personal preference.
But if you do want to look sexy or perhaps dress that way because you already feel sexy, then go ahead. This can get the attention you want, and it's not just good for strangers at a bar. Dressing up for your man can let him know that you're ready for some dirty, slutty sex. Whether it's the dress you pick for date night or the lingerie (get tips for picking out the right style for your body) you wear when he comes home from work, he'll appreciate the effort.
Now, it's easy to go over the top when you're trying to look sexy. Sometimes it can even turn out more silly than hot. The key is to pick things that you feel confident in.
Don't try to imitate someone else's sexy. Be a sexy version of you.
Remember it's not just what you can see. Your outfit can reveal a hot bra and panties… or no undies at all!
3. Learn to Flirt
You're going to need to know how to flirt and act slutty if you wanna meet guys and bring them home. Fortunately, there are quite a few articles on the Bad Girls Bible to teach you how to flirt and act slutty.
While flirting might only be the first step to becoming a slut, it certainly is an important one!
4. Initiate Sex
The job of starting sex often falls to men. There may be biological reasons for this. For example, women more often have responsive desire than men [3 p294]. However, this means that your guy has to do more work and that he is the one who has to deal with rejection if you don't want to have sex. This can also be frustrating to women who try to give hints that they want their partners to initiate sex only to have their partners miss those hints entirely.
The solution? You should initiate sex. It takes the pressure off him, makes him feel desirable, and means you'll (probably) get sex when you want it.
This works both with established partners and new ones. You can message him first if you want a booty call, too. If you're sitting in a guy's home with a glass of wine and he's sending signals that he wants to have sex, you can take the reins and get things started.
Discover 9 ways to initiate sex.
5. Know The Best Sex Positions
If you know lots of various sex techniques and positions, you can drive all the slut-loving men crazy. It's up to you however who you share your knowledge with.
Check out the sex positions section for over 100 different sex positions to try out with your man.
Pro tip: positions where you take charge and get on top are especially stimulating to most guys. I know it can be intimidating for women to get on top, especially if they have body confidence issues. But trust me when I say your man will love it when you do it!
Read this if you need to bolster your confidence when you're on top.
6. Give A Lot Of Blowjobs
A successful slut is a blowjob master. She will know all the best techniques and skills such as the 'Tongue Squeeze' and the 'The Handyman' and the 'Sucker'.
This can be achieved through years of trial and error. But if you'd prefer to learn quickly, then you'll find everything you need to know in this powerful blowjob instructional video where I teach you exactly what to do to make his back arch with pleasure.
Want more tips like these? Discover how to be good in bed.
7. Get in the Mood for Sex
In a fair relationship, you would initiate sex more evenly, and it wouldn't be on your guy to do it all the time. But that still means he's going to initiate sometimes. How would a slut respond? She'd be down for sex.
It might be easy for you to say "Yes" to these advances, and your guy will definitely be happy if you do so more often than you have in the past. Showing interest in sex is pretty much the definition of being a slut.
But what if it's hard to say "Yes?" Maybe you're never in the mood for sex. One thing to consider is whether you're just not in the mood or you actively want to have sex. Think of it like a scale of 1 – 4.
You definitely don't want to have sex
You don't really want to have sex but would be okay if you didn't
You want to have sex but would be okay if you didn't
You absolutely want to have sex
Three of those options could lead to sex and you'd feel okay while one would leave you feeling pretty bad if you gave in and had sex, anyway.
If you're struggling with desire to have sex, it could just be that you don't understand how desire works for you and your body and mind. Don't worry, I've written an article that explains all about sexual desire.
What if desire isn't the problem, but you can't get horny at the drop of a hat? That's totally normal, especially for women! You might just need to learn what gets you horny.
I asked a bunch of readers how they get horny, and boy did they respond!
Find ideas to help you get horny in this post. However, you may also find that you are constantly sexually aroused and that being a slut helps you deal with these feelings. If this constant arousal is negatively affecting your ability to live a normal life, then you may want to check out this guide on how to stop being horny.
Related: Learn how to turn him on.
8. Always Practice Safer Sex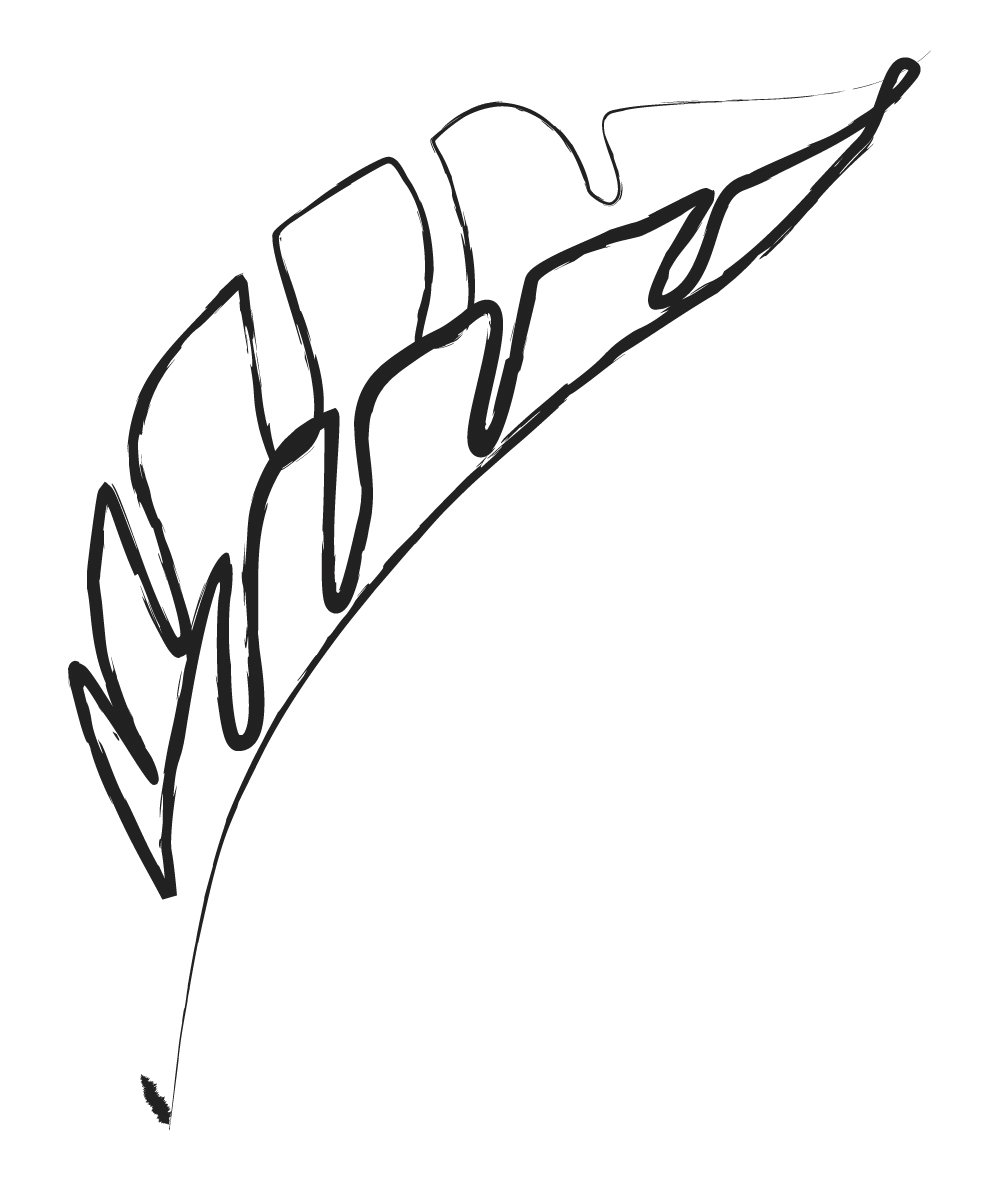 Whether you're having a lot of sex with one guy or sleeping with a few guys at once, it's important for you to engage in safer sex.
What's safer sex?
Safer sex refers to the practices that protect against pregnancy as well as health concerns.
Although there's always some risk when you're having sex, you can minimize some of those risks by making smart decisions. This means
Using condoms during vaginal or anal sex and oral sex. Learn how.
Using dental dams during oral sex with women
Using gloves during fingering. Trimmed and filed fingernails are essential regardless.
Using lube, which prevents microtears that can increase the likelihood of infection. Discover which use to lube when.
Using birth control to prevent pregnancy.
Taking emergency contraception after having unprotected sex. One common form of EC is known as Plan B [4, 5, 6, 7, 8, 9, 10, 11, 12]. An IUD can also be inserted to act as emergency contraception [13, 5, 14, 15, 16].
Follow all treatment plans to completion if you have an infection
Get vaccinated against HPV and Hepatitis B. The HPV vaccine is now available for adults up to 45 and protects against multiple strains [17].
Getting tested for STIs — before new partners, after having unprotected sex or having sex with a partner who has an STI
Ask whether your partner(s) have an updated STI screening
Not sure if you should get tested? Planned Parenthood has a quiz to tell you if you should.
While these actions preserve your sexual health, it's important to remember that there are still risks. Condoms and birth control can fail. You can get STIs such as HPV even if you use condoms [18, 19]. Some STIs have no symptoms [20, 21, 22, 23], so you can have them without knowing or your partner can be a carrier without knowing [24, 25].
Rest assured that just because you act like a slut doesn't mean you're more likely to have an STI. STIs such as HPV are so common that "nearly all sexually active men and women get the virus at some point in their lives" according to the CDC [26], and 80% of people will acquire it by age 45 [27]. And not all of those people are promiscuous! Between 25%-50% of Americans will have any STI at some point in their lives [28].
Plus, studies show that people with multiple partners have similar rates of STIs as those who are monogamous [29]. Being in a committed relationship doesn't protect you from STIs if your partner has an STI from a previous encounter or if they've cheated on you (and cheaters may be less likely to have safer sex).
While it may be difficult to discuss safer sex with partners, it's essential that you do so. Ideally, you've had the discussion before clothes ever come off. This can be part of your early negotiations or flirty/dirty talk.
Let your partner know that you want to protect both of you by using condoms and other barrier methods. While you don't need to see results of his last STI screen, you can simply say
I've recently been tested and the results were negative. What about you?

When it comes down to it, you might have to make the decision not to have sex if your partner isn't willing to accept your boundaries regarding safer sex. It's important to remain firm. This is your sexual health we're talking about.
Finally, there may be times when you have to reveal that you have or had an STI. This can be scary. What if someone doesn't want to sleep with you?
First, it's important to reveal your STI status so someone can make the right decision for themselves regarding safer sex.
Remember that STIs are quite common, and HPV is the most common STI in the USA [30] and possible that he has and simply doesn't know it because there were no symptoms.
Keep in mind that having an STI doesn't make you a bad person. It can happen even if you've used safer sex practices. All sorts of people have and get STIs.
Revealing your STI status is as simple as letting your (potential) partner know you've tested positive for an STI, they may be at risk, and they should get tested. If you're having sex in your relationship, pause until they've been tested and have completed treatment. You can also recommend using condoms until your STI has cleared up; although, this won't protect against STIs such as HPV, which can be transmitted through skin-to-skin contact [31. 32, 33, 34].
It may be helpful to plan what you want to, do it face-to-face [35] and to have information about treatment and effects of STIs to reassure your partner.
Your partner may have to contact other or past partners if they test positive, and you should do the same.
9. Sleep With As Many Guys As You Want
I used to tell women who wanted to be slutty that they should sleep with at least two guys a week, but I no longer do this. Why? Because some sluts have numerical goals while others simply want to have as much sex as possible, and that completely depends on being in the mood, having the time, meeting guys, or even whether you're an introvert or an extrovert.
If you want to set a goal such as sleeping with two (or more) guys a week, go for it. But if you find it difficult or too frustrating to achieve, don't sweat it. Instead, just try to have as much sex as you want.
But remember that if you focus too much on the quantity of guys, you might forsake the quality of guys.
10. Use Technology to Hook Up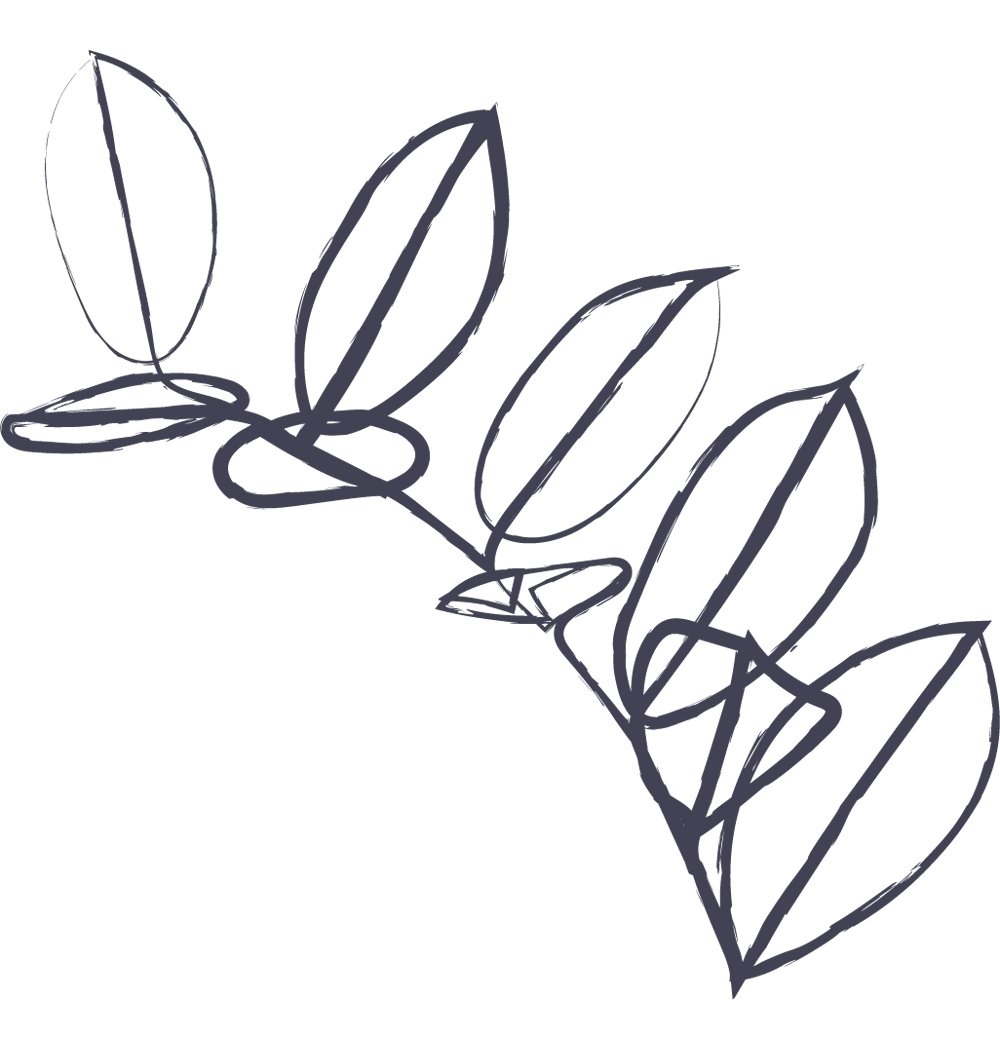 You don't have to hit up a bar or party to find someone to sleep with if you don't want to. Thanks to the advent of the smart phone, how we meet partners has forever changed. Thanks to apps such as Tinder, it's never been easier to find someone to hook up with. Sluts around the world (and introverts) rejoice!
Unfortunately, you won't find hookups on Craigslist or Reddit anymore thanks to a change in laws, but there are still plenty of options.
You can also use more traditional sites such as OkCupid or Plenty of Fish to find partners. Many guys won't mind if you're only in it for a fling, but both sites allow you to say if you're only interested in sex. Of course, your inbox might become flooded if you do!
Are you an avid social media user? The next notch in your bedpost might already be on your Facebook/Snapchat/Twitter friends list. Don't be afraid to get creative!
11. Choose the Right Partners
If you just want to have a lot of sex, then it may not matter who you have sex with. Although, I advise avoiding guys who have feelings for you if all you want is a no-strings attached situation and those who have partners.
Hooking up with guys who want a relatoinship can put you in some tricky situations, and it's probably not worth it, even if the sex is amazing.
But as you probably know, sex isn't always that good for women. Choosing your partners wisely helps to ensure that the sex you have is better. Otherwise, you might have a lot of bad sex.
You've got to find the balance between someone who is available and someone who is good. It might only be a one-night stand or a casual arrangement, but that doesn't mean he should be entirely selfish or ignore your pleasure.
Look for partners who are giving and not selfish. Someone who takes care of the details, in general, might be more detail oriented in bed. If he's demanding of your time, he might demand sex. But if he tries to make even the conversation worth your time, he'll hopefully do the same in bed.
A good fuck buddy will also be discrete and honest. Check out the other traits of a good fuck buddy.
While you might want to jump into bed as soon as possible, and that's perfectly fine, taking a bit of time to get to know this guy can weed out the bad seeds (and unfortunately there are many out there). This includes anyone who doesn't want to have safer sex.
Basically, a slut doesn't have to have sex with everyone.
You can choose when to say "Yes" and when to say "No." And being able to say "No" to someone means your "Yes" means that much more because you really mean it.
There's a saying that a slut is someone who has sex with everyone but you and while that might go a bit far, you can always say "No" if you're not feeling it.
12. Take Control Of Your Pleasure
One way to ensure that you have a good time in bed, which some people might consider slutty, is to take control of your pleasure. What does this mean? It often means asking for exactly what you want. But it can also mean taking things into your own hands, literally, and getting what you need.
So you can ask your partner to touch your nipples or clit if that's what you like. Or you might tell him to move to the left or rub harder. But if he's not listening or can't master the technique, feel free to touch yourself during sex or even to break out your favorite vibrator if that's what you need.
It might be a little forward, but a guy who appreciates a slutty woman will probably like that about you. Plus, he might like that you're doing some of the work or find that sex toys make sex better for him, too!
13. Make A Sex Tape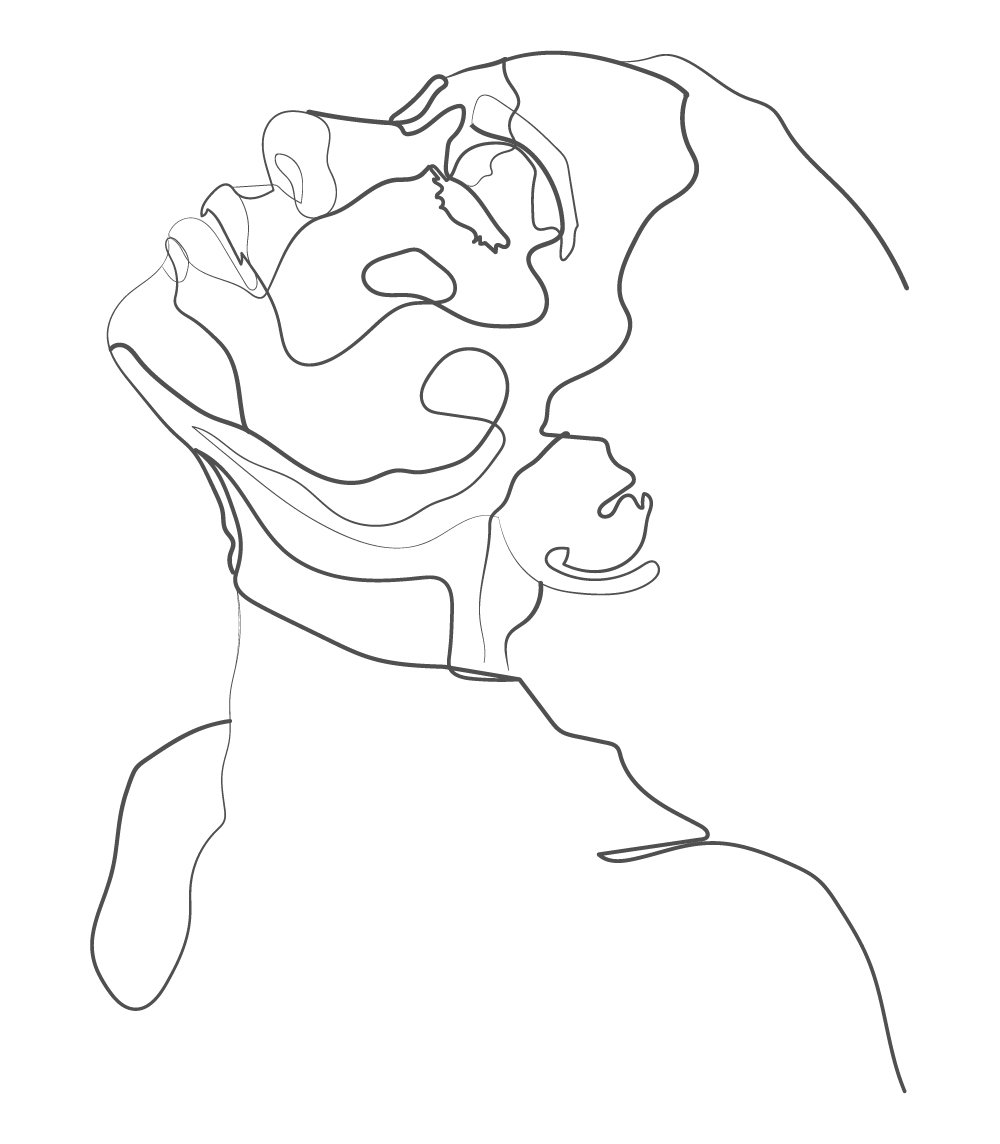 Sometimes sex is so good you have to make a visual copy of it for posterity. Sometimes it can be a thrilling fantasy to pretend to be a famous pornstar. Either way, making a sex tape with someone can be a pretty slutty act.
If you're willing to show others a tape, you'll cement yourself as a slut. But even if you only watch the tape with your partner or even if you make one and never watch it, just recording yourself is still pretty wild.
Not into the idea of sex tapes? Consider sending a sexy selfie to your partner.
A word on sex tapes and photos: although it's absolutely your right to take them, be prepared that people other than your intended recipient might see them. It could be someone who is using your phone and scrolls too far, or your man might share your photos with his buddies.
If you break up, he might try to blackmail you or send them to your friends and family. This is known as "revenge porn" and has made the news because of legal cases involving it.
However, even something such as losing your phone or being hacked can result in your pictures getting out. Remember, once something is on the Internet, there's no getting it back.
You simply need to be aware of this risk when you make erotic content. As long as you're okay with it, go ahead.
People such as Paris Hilton and Kim Kardashian who have made sex tapes are considered slutty because of it. Both tapes have been watched hundreds of millions of times by guys all over the world also. That shows you how much guys secretly love sluts.
14. Be Careful
While there's nothing wrong with being slutty if that's what you want, occasionally you can wind up in potentially dangerous situations.
This might be because you're drinking or simply because you're with a stranger, possibly one who can overpower you. You might be at someone else's house.
Whatever the reason, you should try to protect yourself when possible. This means.
Have safe sex. See above for more information.
Know your alcohol limits. Don't drink so much that you black out or lose control.
Never rely on a guy for a ride. Have a friend or Uber/Lyft lined up if you need a quick escape. If you're sober, drive your own vehicle whenever possible.
Don't drink and drive.
Host at your place if you feel safer. You don't need to find a way home, and you can kick the guy out when you need to. However, this means he knows where you live, and he might not leave nicely. Of course, you can also have sex somewhere else too. Here are the best 48 places to have sex when you're feeling slutty.
Let others know where you are. Even if you go out alone, let a friend know you plan to do so and where you'll go. Send a quick text with the guy's picture and address if you go home with him. Consider setting up a check-in call with a trusted friend.
Don't leave your drink unattended. This can leave you vulnerable to being drugged.
Befriend the bar staff. This gives you a friend and someone who will have your back even if you're out alone. You can alert the bartender if someone is being a little creepy or ask about someone who might be a regular.
As always, common sense goes a long way. But there is a little risk whenever you have sex with guys you don't know very well.
In the end, it's up to you what you define as slutty. Maybe you just want to be slutty for one guy, maybe for lots of guys. Maybe you just want to experiment for a little while with multiple different guys. It really doesn't matter, the most important thing is to have fun, be safe and not worry too much what others think.
Frequently Asked Questions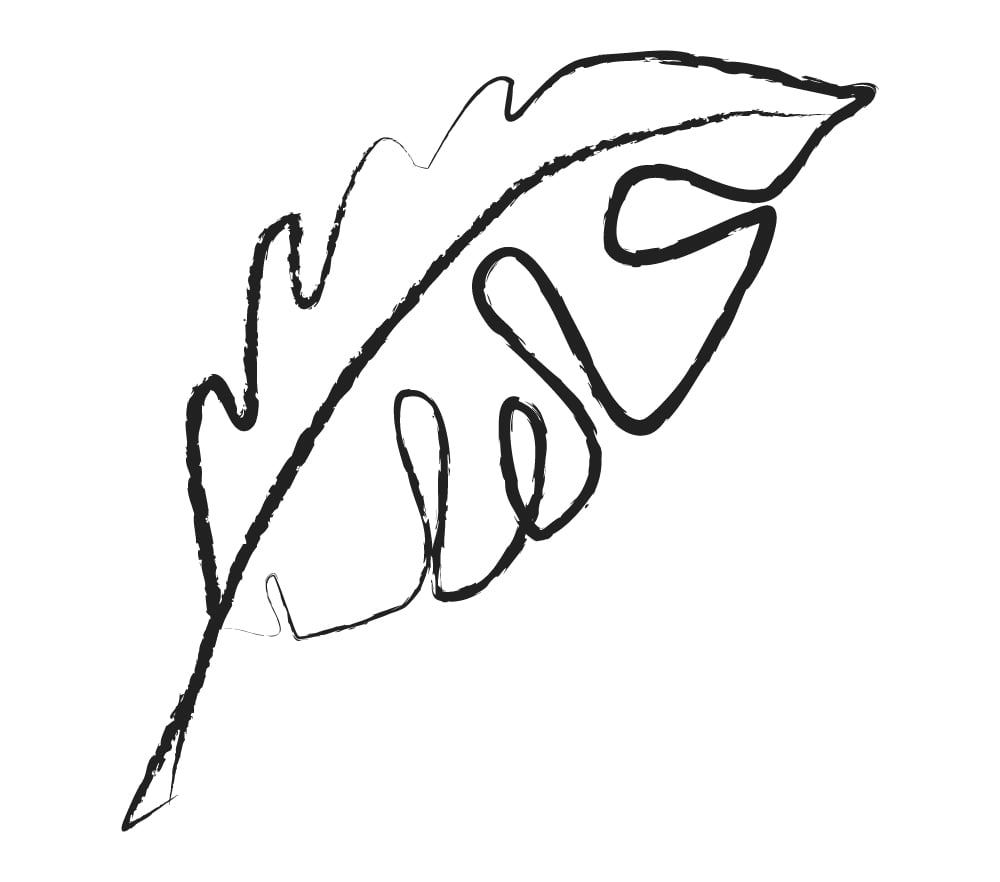 FAQ #1 – What does it mean to be a slut?
Many people use the term slut as a pejorative for a woman who is promiscuous. However, there's no hard-and-fast definition or usage of the word "slut." There's no consensus when it comes to how many sexual partners make a person a slut.
In fact, the word can be hurled as an insult toward any woman who dresses too provocatively, even if she hasn't had many sexual partners. And "slut" can become a generic insult toward another woman regardless of whether she's acting slutty or dressing the part.
In short, a slut is someone who does something that a person or even society doesn't like, and while it may not be sexual, people feel okay making implications about a woman's sexuality even if there's no way to know what she does behind closed doors.
The truth is, this word is incredibly common. You've definitely heard it used, perhaps with you as the target. You may even have called someone a slut in the past.
But the meaning is so ambiguous that the word shouldn't evoke such strong reactions.
Yet it does, and people continue to use it. However, not everyone uses the word to mean something negative.
FAQ #2 – How can being a slut be a positive?
Some people, women especially, have reclaimed the word slut. They may be promiscious and enjoy many sexual partners or having casual sex. They often point out that a double standard exists between men and women: men are rewarded for having many partners while women are shamed, penalized & stigmatized for doing the same [36, 37]. This can even affect how people view women who are victims of rape [38].
These women are proud to call themselves sluts and, perhaps more importantly, they don't let anyone dictate what they should do with their bodies or how they experience sexual pleasure. In many ways, these women are the definition of a "bad girl."
And while this can bring them immense satisfaction and allows them to live more authentically, these women are still aware of the negative connotations with being a "slut." This is why some women actively fight against that gender double standard and some even participate in events known as Slutwalks.
FAQ #3 – How do I deal with other people calling me a slut?
If you're a woman, there's a chance you'll be called a slut no matter what you do. You may be less sexually experienced and adventurous, and people can still call you a slut!
It's important to remember that these people know little about you. They don't know what you do or don't do sexually. And it doesn't really matter, anyway!
When someone calls you something negative, it often says more about them than it does about you.
You can learn a lot about the way a person sees the world and women from whether and when they call you a slut. Keeping that in mind can help you to keep walking with your head held high. Just let that ignorant comment slide right off your back.
It can help if you surround yourself with people who are open-minded and sex positive, which means they have an attitude towards human sexuality that regards all consensual sexual activities as fundamentally healthy and pleasurable, encouraging sexual pleasure and experimentation.
Many feminists uphold these ideals as do some members of the LGBTQIA+_ community. You'll find plenty of online communities that celebrate sexuality, shut down slut-shaming, and welcome new members, as well. Beware that not every person who is slutty, known in science as being sexually permissive, will view others' permissiveness positively [39].
Although it's often easier said than done, consider cutting ties with people who might judge you for your sexuality. There's no reason why you have to allow people who would insult you or slut shame you for simply living your life remain close to you.
FAQ #4 – Do you have to wear something specific to be viewed as a slut?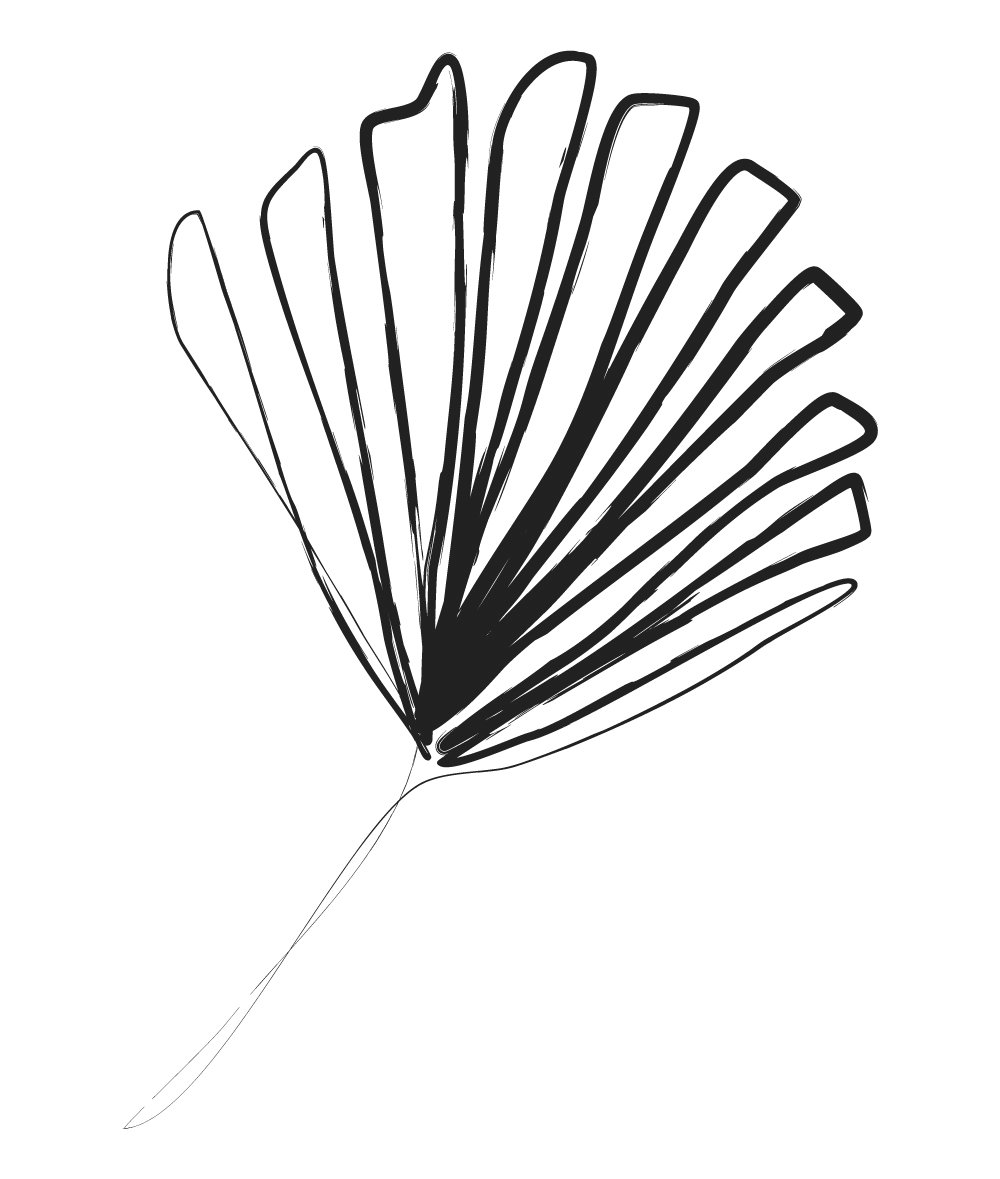 If you dress provocatively, more people might call you a slut. However, like we mentioned before, "slut" can simply be used as an insult that has little to do with how you dress or even how you act.
On the other hand, there are times when you might want to dress slutty.
FAQ #5 – What does it mean if my man wants me to be sluttier?
Do you want to be a slut for your man? Perhaps he's even asked you to slut it up, but you're unsure how. You might wonder if he wants you to sleep with other people. That's probably not what he means when he says that he wants you to act slutty.
To figure out what he wants for sure, you could talk to him. He might imagine something specific that you cannot possibly provide without knowing what.
But if you simply want to try acting slutty to please your man or if he wants you to be a little more slutty in general, try the following.
Wear something sexy for him. This can include your clothes and what's under them. Don't forget about your hair and makeup as wearing it can increase how promiscuous you appear [40]!
Initiate sex. Your man will especially love this if he's normally the one who gets things going.
Learn how to suck cock and act as though you enjoy it.
Talk dirty to your man in bed — and perhaps before to get both of you in the mood for sex.
Get on top during sex and take control. Your man will appreciate it if he doesn't have to do all the work.
Let him know you had a good time afterward. Sexting, phone sex, naughty notes, or an aptly-timed grab of his butt reminds him that you're a sexual being and that you want to be sexual with him, even if you can't have sex right now.
Resources
Anita E. Kelly Ph.D. discusses the sexual double standard that exists where women are punished for being sexual.
Jessica Valentine's He's a Stud, She's a Slut, and 49 Other Double Standards Every Woman Should Know examines sexual and other double standards that exist.
This article on Medium discusses how and why women can embrace the word slut.
In the magazine Contexts, an article examines how women are viewed poorly whether they're too sexual or not sexual enough.
Michael Castleman M.A. writes about the struggles of highly sexual women in this piece for Psychology Today.