Below are the 48 best places to have sex with your boo. If you've already tried the bed, couch and floor, get ready to have your mind blown!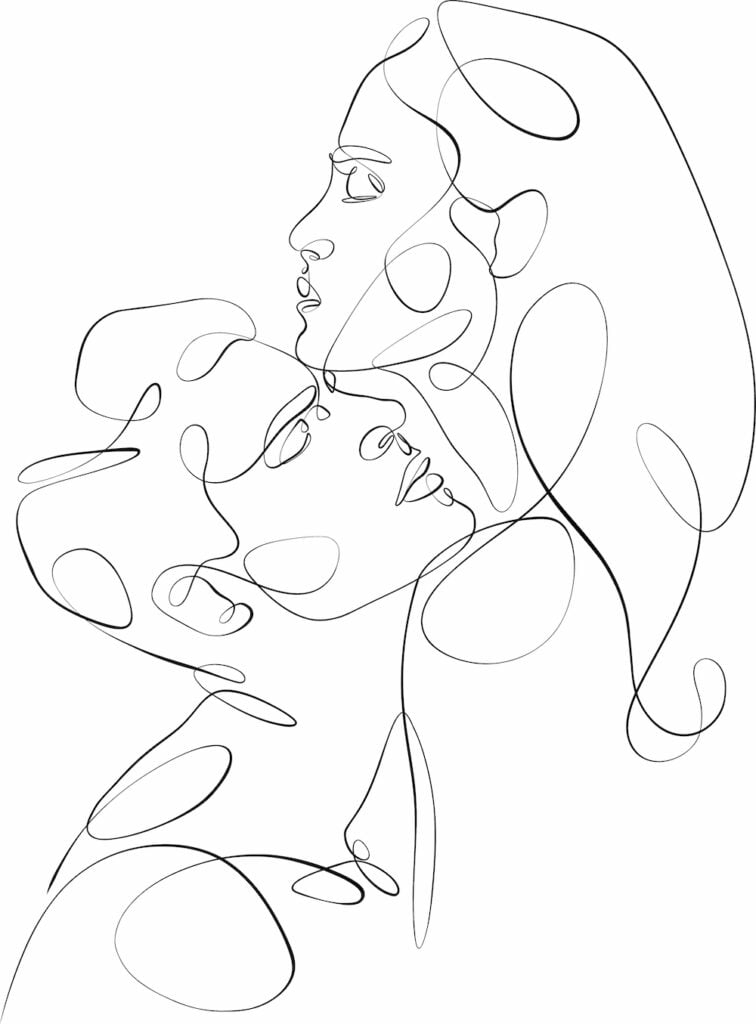 A Quick Warning About Sex in Public Places
While this guide includes some suggestions of where you can have sex in public, be smart about it. Getting caught might mean you're arrested and fined for indecent exposure. The laws and punishments vary, so find the laws for your country, city, state, or county and abide by them.
At the very least, make sure that you never have sex close to vulnerable or unwilling participants, which can spell serious trouble.
Best Places To Have Sex In Public
You know you can get in trouble, but your exhibitionist side wants to have sex in public anyway! Fortunately, you'll find some of the more traditional risky places to have sex in public and a few where public sex is actually acceptable.
1. A Park
A park can be a risky place to have sex outside because of other visitors and potentially law enforcement, but that risk might make sex more intense. Look for a place where you can park, sit, or lie without being on camera.
Keep in mind that parks are empty at night but may be patrolled by police, so you might prefer a daytime romp. Bring a picnic blanket for comfort and a basket if you don't want to explain what you're doing in the park.
2. The Laundromat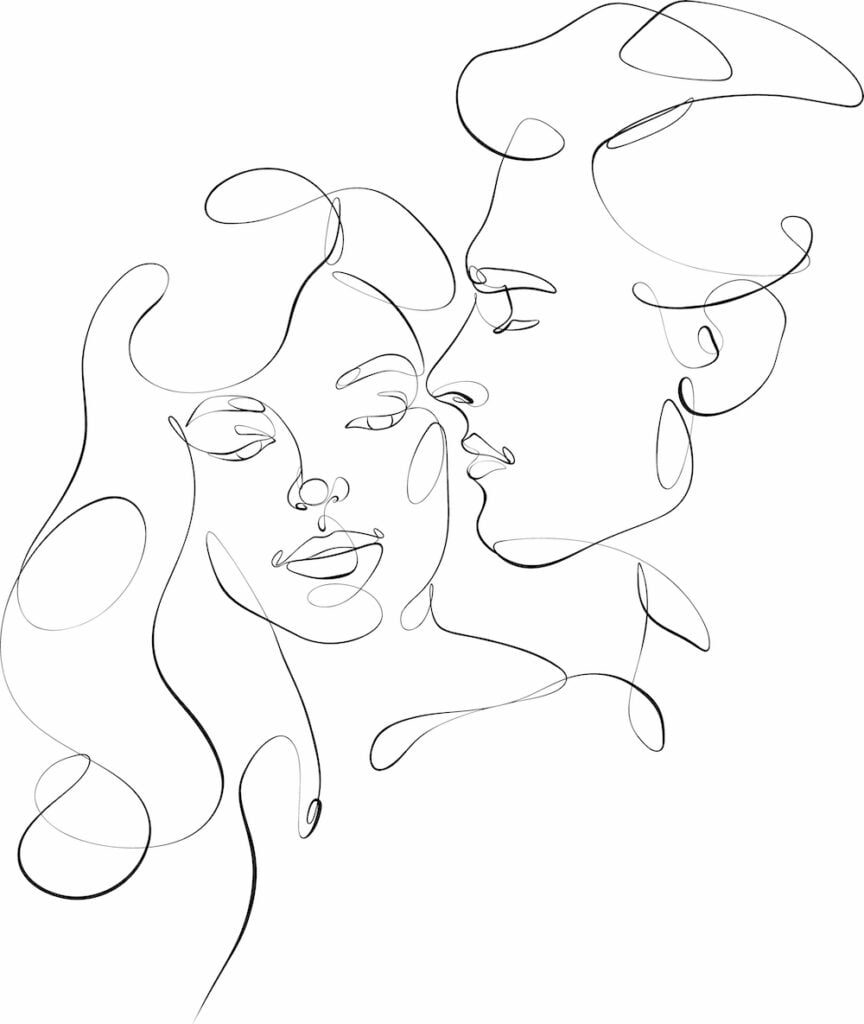 What else are you going to do while waiting for the dryer to buzz? Of course, most laundromats have cameras, but you might be able to sneak off the bathroom if no one else is using the facility or paying attention.
Have a laundry room in your building instead? It could be a place to fuck if there's no camera! Try using the Washing Machine sex position for extra clitoral stimulation.
3. A Balcony
A balcony connecting to your home or hotel room is a pretty risky place to have sex, but curtains or shades can add privacy, and you can strategically place yourself behind foliage or railing, too.
4. The Library
The fact that you have to stay quiet during sex can make for an unforgettable memory. You might keep your hand over your partner's mouth or even sneak in a ball gag if you're into kinkier types of sex. Find an empty corner and avoid the librarian.
5. A Locker Room/Gym Shower
Sure, locker rooms can be humid, smelly, and dirty. But they also put you close to other people who are in various states of undress. Plus, they only make sense if another member of your gym has caught your eye and you theirs (especially if you're gay and use the same locker room).
So if you've built up lots of sexual tension and want to release it, a late-night or after-hours roll in the proverbial hay is probably the best idea if you don't want your membership revoked.
6. The Pool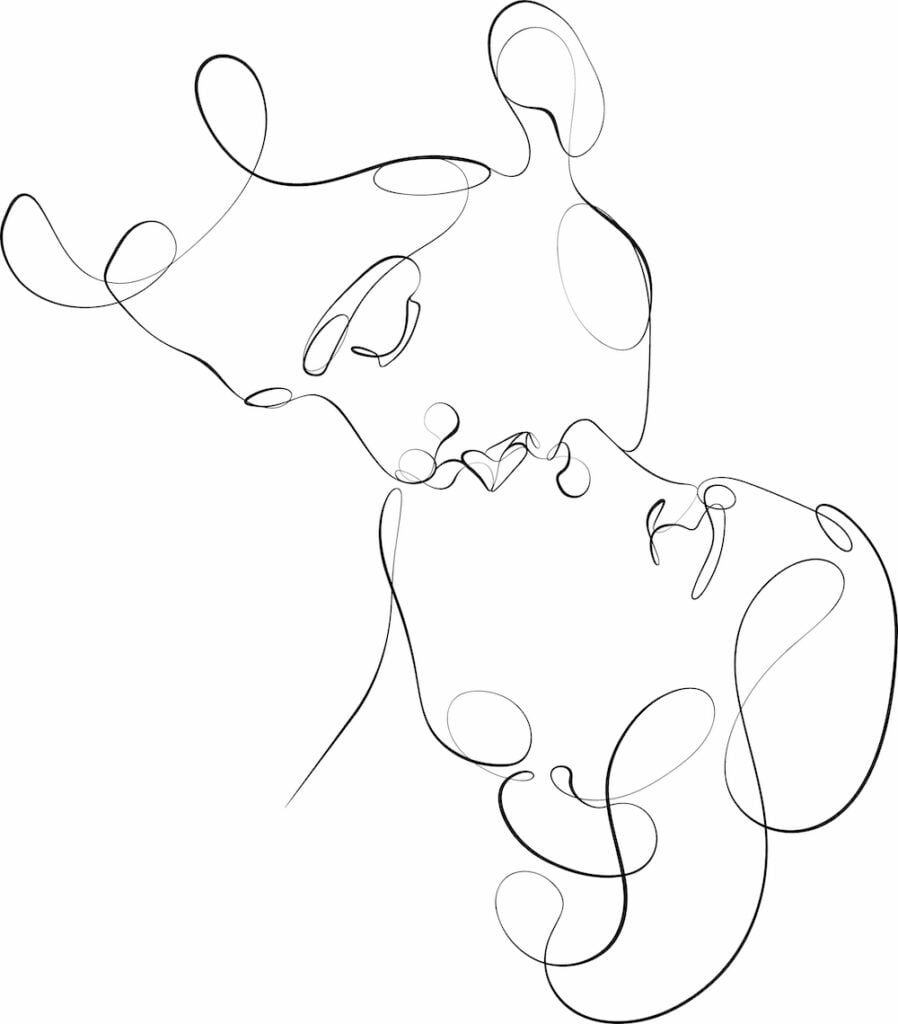 Something about the sun shining overhead and the water on your skin practically begs you to make love outside. That's why a pool, even if it's not private, is still one of the most popular places to hook up.
Check out our guide for having sex in a pool to get some awesome tips.
7. A Public Bathroom
A public bathroom certainly isn't a private place to have sex, and you're unlikely to fool anyone when you and your partner emerge with your hair and clothing all amess. But bathrooms are often the only option for public sex.
Single-stall bathrooms with locking doors are the best to ensure you have enough time to get freaky with each other, but you can make do with a stall if you have to.
8. The Back/Storage Room
Despite the risk of losing their jobs, plenty of people have had sex at work. And the back room is a popular location because it's not frequently used (we've even heard of people having sex in a walk-in freezer in a kitchen!). A room full of filing cabinets, servers, or boxes can also hide you from other employees and your supervisor.
9. The Beach
Just like the pool, the beach can be a fun place to hook up during the day, especially if the beach offers a covered chair/bed, changing stations, or rentable cabanas. Don't forget to wear protection–and sunblock!
10. A Closet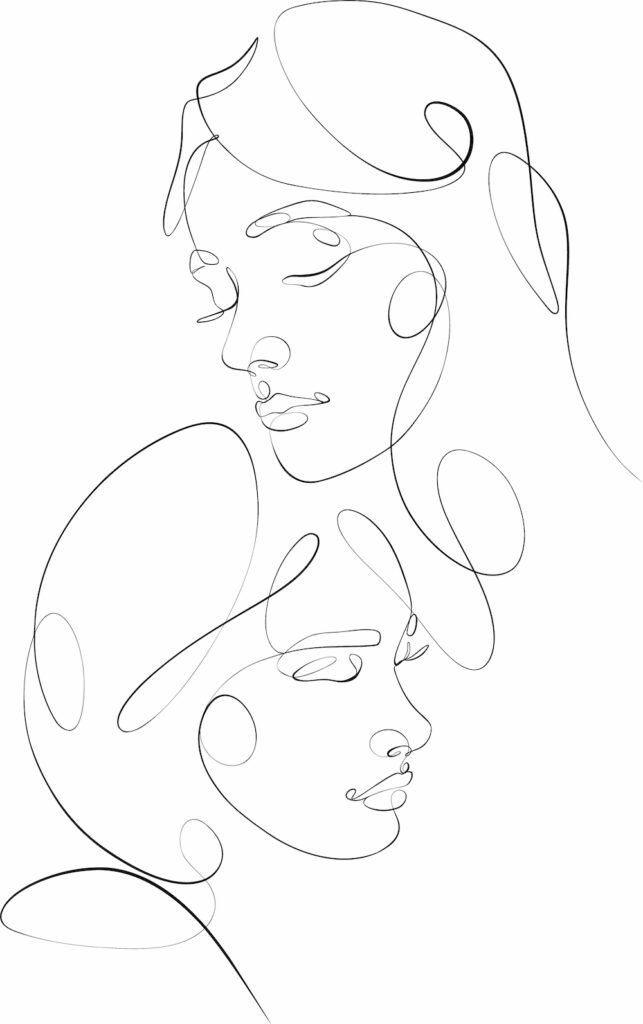 While your own bedroom closet might not be an alluring place to fuck, a coat or utility closet in a public building is another story. Sneak in when no one's looking and use whatever shelf that's available to get into position for sex.
11. A Photo Booth
Photo booths offer only the semblance of privacy with their tiny curtains. But if you're already horny (learn how to get horny fast) and find sitting or straddling positions work well for you, you might be able to do the deed before the photos print. Keep those souvenirs of your time in the booth from prying eyes.
12. In Front of a Window
Some people might argue that this isn't exactly a public place to have sex, but if the window is open and easily seen by neighbors or passersby, we think it qualifies! Of course, some sheer curtains or turning the lights down give you a bit more privacy.
13. A Campground
Camping might be the perfect combination of nature and legal public sex. You're practically expected to have sex in the woods when you camp with your partner, and few people will mind as long as you're quiet (save the industrial-strength vibrator for another time) and clean up after yourself.
14. Play/Swinging Parties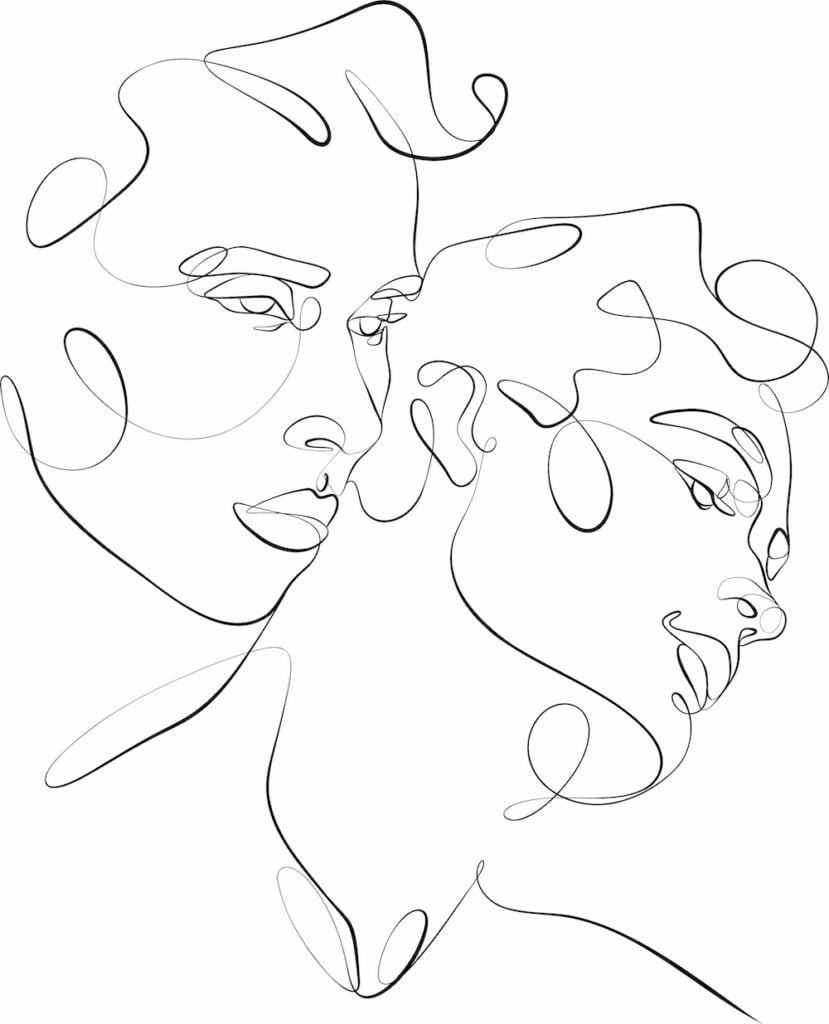 Do you want to have sex in public without breaking any rules? Perhaps you get off on the idea of people watching you. If so, a play party might be a great option. Often set in peoples' homes or clubs, these parties are a safe haven for public sex. No party near you? Why not host one and invite some of your more sexually adventurous friends?
A swinger's party, sometimes called a key party, is a particular type of play party where you swap partners.
15. Adult Cruises and Festivals
Cruises and festivals that cater to nudists, swingers, and kinksters often have playrooms where you can get it on with your partner or potentially a stranger.
Events may focus on nudity, kink, or education, so make sure the specific event has a playroom where you can have sex and will be allowed (some are couples-only or only allow single men with an invitation, etc.).
16. A Resort
Aside from the events mentioned above, you'll find adult resorts that prioritize sensuality, nudity, and sexual exploration. Like with the events, resorts don't necessarily allow sex even if they're adult or nudist.
Several resorts have spaces where you can play in public.
17. A Steam Room/Sauna
If your budget, location, or schedule means a sexy cruise or resort is out of the question and you're willing to risk getting caught, you might try a steam room/sauna in a hotel, spa, or fitness center. You're in a bathing suit or towel and steam makes it difficult for other people to see you (some steam rooms are clothing-option, to begin with!). So hop on your lover's lap and grind away (try one of these sitting sex positions).
Just make sure not to spend too much time in the sauna if you don't want to risk dehydration or other negative health effects.
18. A Stairwell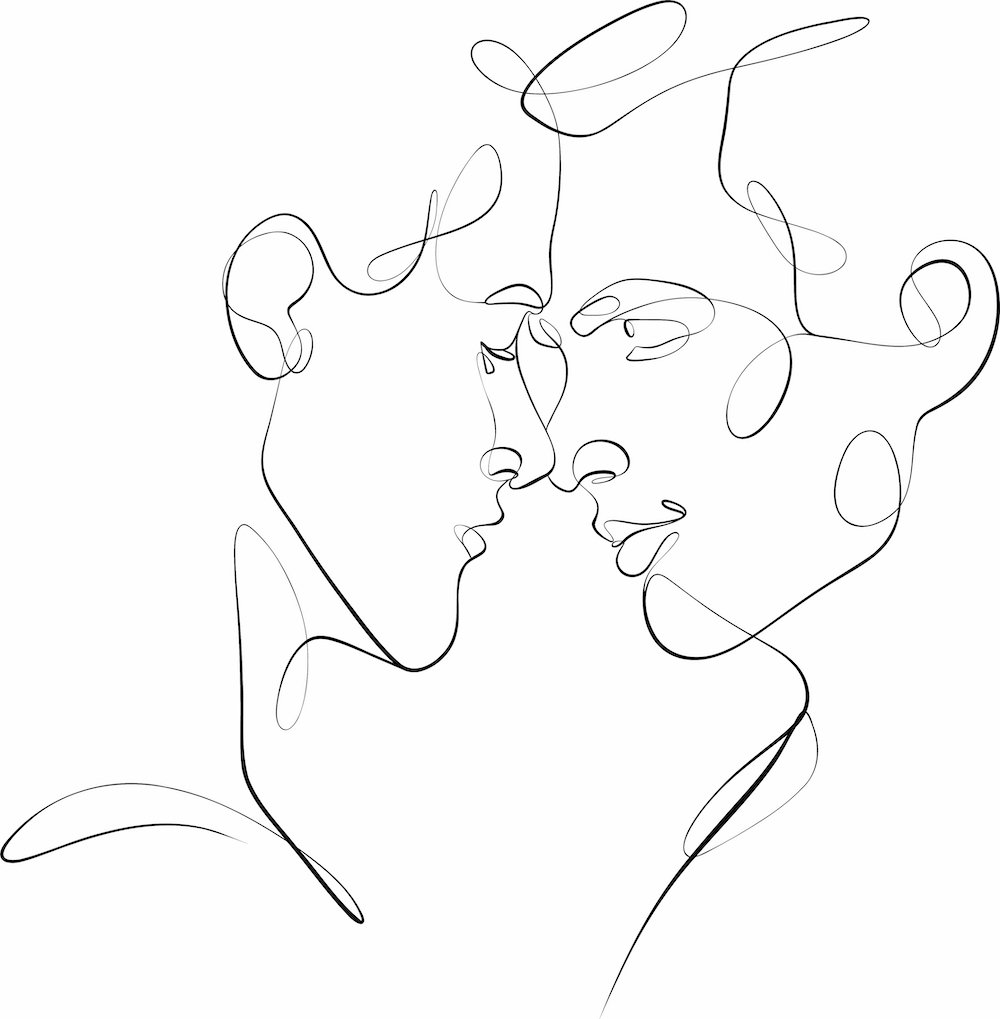 A darkened, little-used stairwell offers you a chance to have sex when no other option is available. Plus, the steps can help you find a comfortable sex position!
Related: 119 Best Sex Positions
19. A Movie Theater
With newer reclining seats that are far wider than traditional seating, it's never been better to have sex than in a movie theater! The darkened room gives you cover, and you can bring a blanket to hide your handsy activities. If you're worried about getting caught, choose an empty theater (made easy thanks to online reservations) and seats near the back of the room, preferably separated from other sections.
Try using the cinema blow job position to give your man a blow job.
Best Places To Have Car Sex
Cars feel private and secure, but they also come with the risk of getting caught, which some people find thrilling! Before trying out these places to have sex in the car, you might want to check out our tips for comfortable car sex.
20. The Car Wash
The car wash is a good place to have sex or fool around because the suds hide you from sight and sound. Just make sure that you line your car up, pull ahead as instructed, and don't accidentally hit the gas or move the wheel to avoid a costly and embarrassing lesson. For more time, choose a premium wash option. It'll be worth the higher price!
21. A Truck Stop
Because truck stops are designed to let travelers stay for a few hours while they rest, you have plenty of time to sneak in a quickie (or not-so-quickie!) No tinted windows? No worries! You can buy sunshades or privacy curtains to solve that problem.
22. A Limo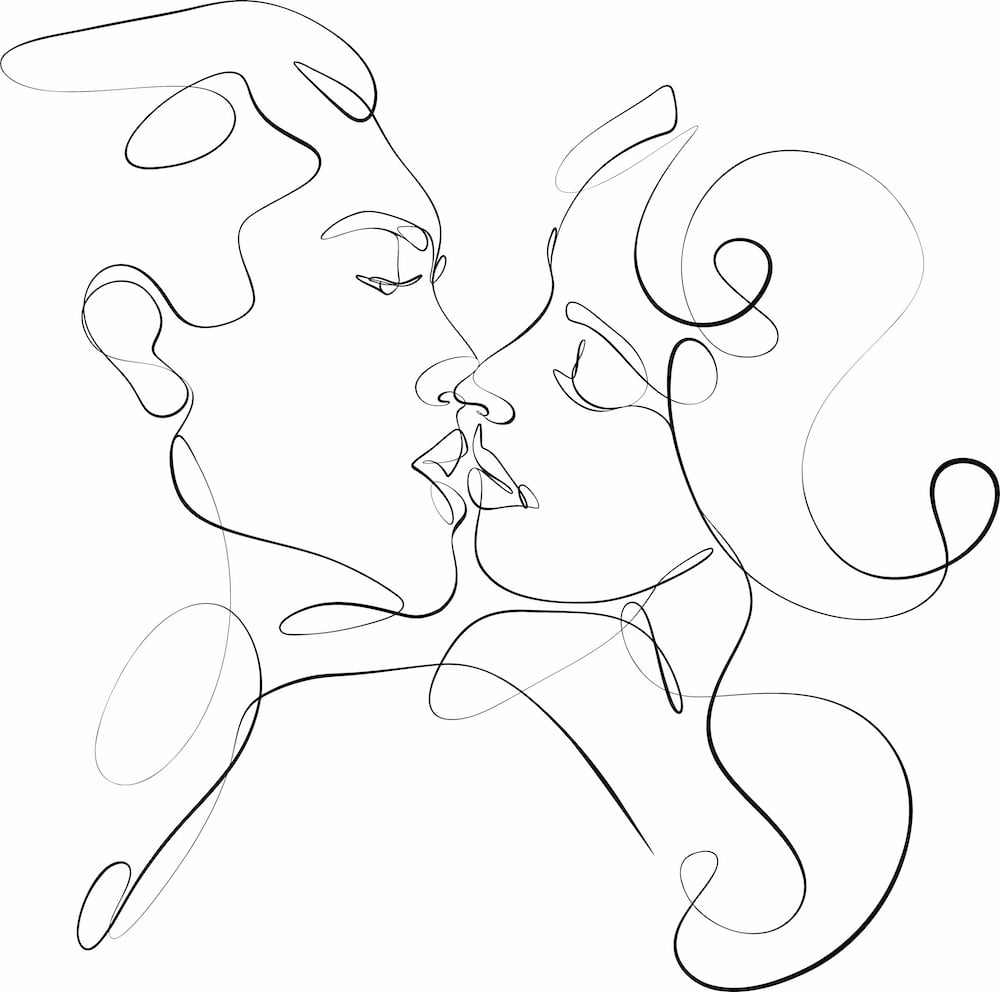 Thanks to tinted windows outside and a dividing window inside, you can get dirty in a limo with no one the wiser. The extra space is a nice perk, too. You really only need to find a place where parking is legal before you strip down.
23. A Ferry
Some ferries allow you to stay in your car while traveling over water, which may allow you to have sex. Consider privacy curtains if you don't want to get caught. You don't want to be arrested when the ferry reaches the shore!
24. A Parking Garage
Sure, they're not sexy, but they're common and sometimes empty and dark enough to be private. Beware of garages patrolled by security or the police or under video surveillance because they can track you through your license plate.
Best Places To Have Sex Without Getting Caught
If you want to avoid getting caught, you need to choose a place to have sex that is private, away from people, and doesn't have cameras. This is increasingly difficult, and cameras are installed in many public places, including outside. So we've focused on places to have sex where you're unlikely to get caught or won't get in trouble for having sex.
25. A Barn
You're more likely to run into animals than people in a barn, which is why we recommend it as a place to have sex without getting caught. A pile or bale of hay can serve as your bed, but we recommend a blanket to prevent yourself from getting poked uncomfortably.
26. The Woods
The woods can be a fun place to hook up without getting caught if you plan it right. The further you are from the path, the better. Be careful not to get lost and beware of wild animals as you find the perfect tree, log, or stump to support you while getting intimate.
27. A Hotel Room
Having sex in your hotel room means you get privacy and novelty. Opting for a suite with a hot tub can make things even hotter. Plus, someone else cleans the room!
28. A Houseboat or Floating Villa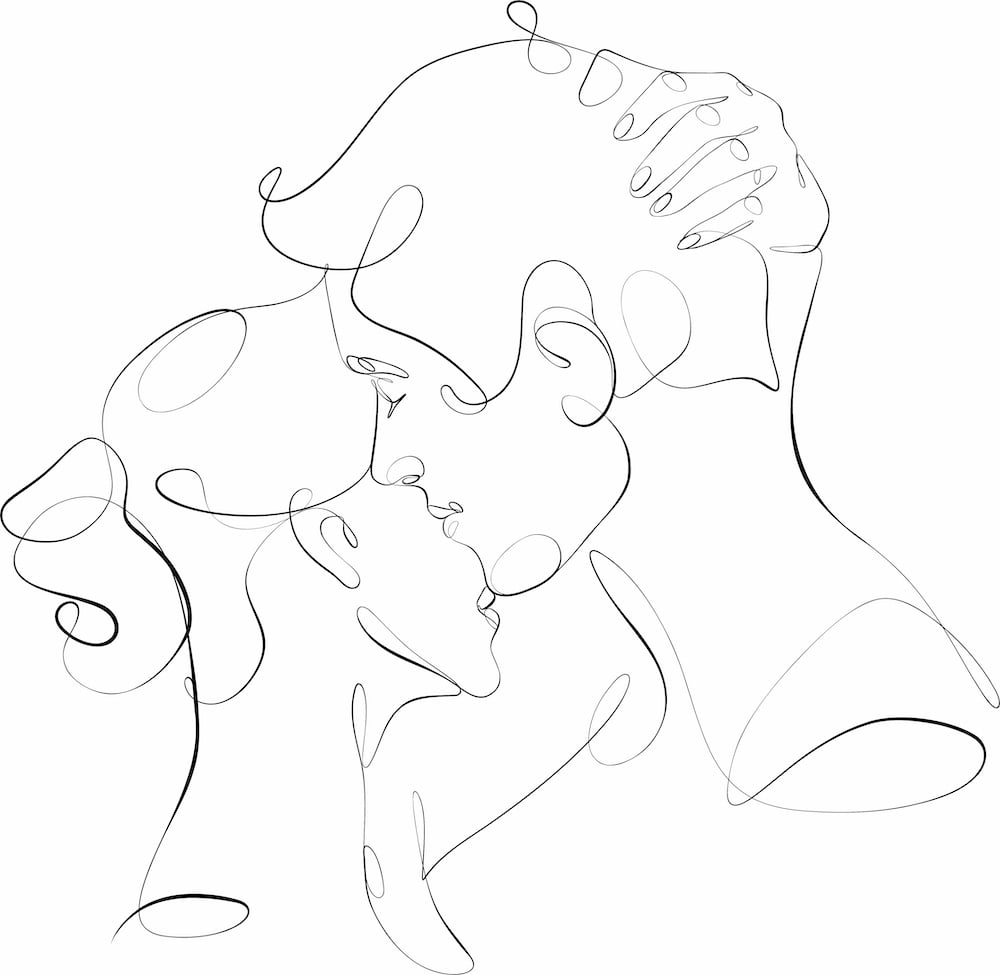 Why rent a space on land when houseboats and villas make for more memorable stays? While houseboats are often docked close to shore, floating villas may be moored a bit further out, giving you more privacy and letting you experience the open water.
And if you decide you might want to risk getting caught, some boats have patios or roof terraces where you can get a little frisky.
This may be the perfect place for your partner to eat you out.
29. A Deer Stand
Avid hunters are readily familiar with deer stands, where they wait for deer in the woods. Larger stands can be a scene for sex, especially if you need something to keep you warm! Bench seats are great because you can lie down, but a sturdy ledge, chair, or the floor can do the trick. Be warned that you might scare aware your prey if you make too much noise.
30. An Ice Shanty
Only people who live where it's cold enough for bodies of water to freeze over in the winter know what an ice shanty is. However, these shacks that protect you from the elements while you ice fish could also be a private place to get some. After all, no one's going to come knocking, and you need to keep warm somehow.
31. A Yacht
Another boat? You bet! Those people lucky enough to own a yacht have probably already had sex on it. But did you know you can rent yachts and hire a crew to sail them?
Companies offer smaller yachts for a single party, or you can rent a cabin on a large yacht, much like a mini cruise. As a bonus, you get access to activities in the water or stops at cool destinations.
Craziest Places To Have Sex
The following are some of the craziest places you can have sex. Proceed with caution!
32. A Ferris Wheel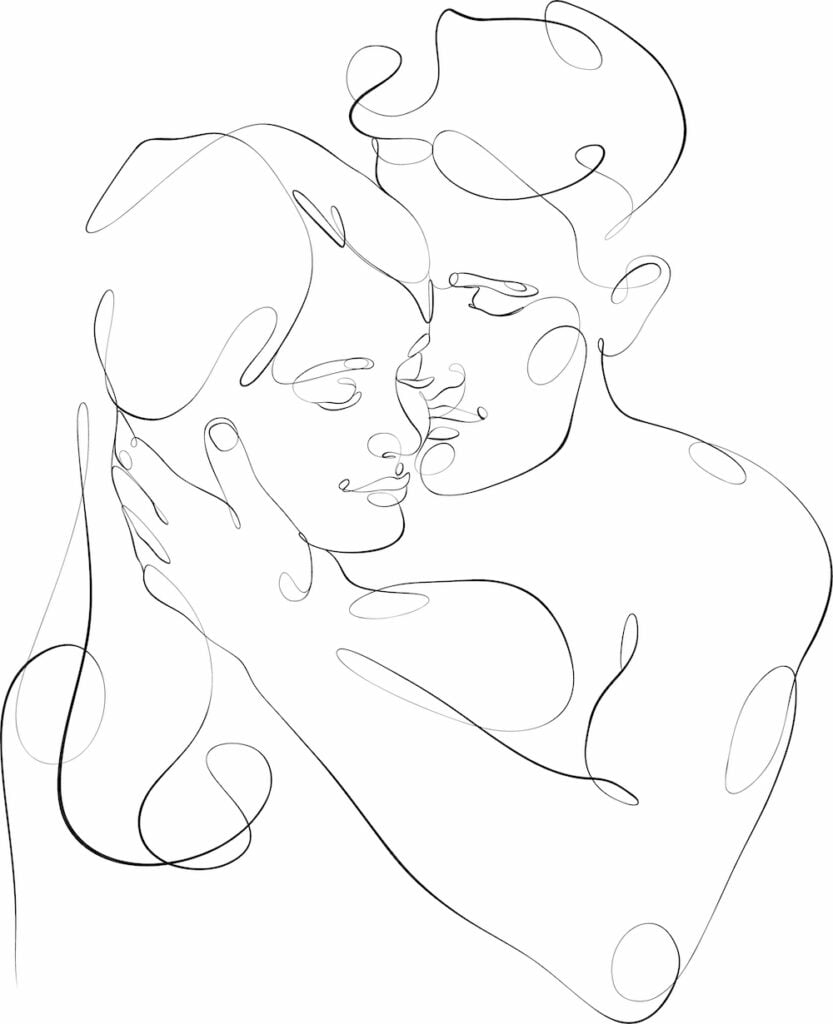 A Ferris wheel is definitely a crazy place to have sex, especially because your movement is limited. A larger Ferris wheel with a car that fits more than two people is probably your best bet, and you can sit on your partner's lap. Save your naughty activities for when you're higher than other cars, however.
33. An Airplane
Yes, sex on an airplane might be cliché — mile-high club anyone? But people still find this to be a great place to have sex. Meet your sweetie in the bathroom…provided you can both fit. A position, like the Bodyguard works best here. The limited space may mean this is a bad place for giving head to a guy, however.
34. The Side of a Cliff
If you're an avid climber, you know that some people sleep suspended from the side of a cliff during their climbs. You may even be one of them. It's not a stretch to wonder if you could have sex while suspended. The answer is maybe but it's not without risks.
You'll need a hanging tent/portaledge that can support the weight of yourself and your partner AND your thrusting. Plus, you have to work around safety ropes and mechanisms and ensure that your body and all your gear remain on the structure. Finally, sex that causes sweating could mean you need to drink more water, something that is in limited supply during climbs.
35. An Igloo
Most people are aware of the snow structures traditionally used by the Inuit people who live in the far north for temporary protection from the elements. A well-built igloo is quite warm inside, so you could have sex in one. Now, you're unlikely to find a traditional igloo, but you might find one or similar lodging for rent near the arctic.
36. An Ambulance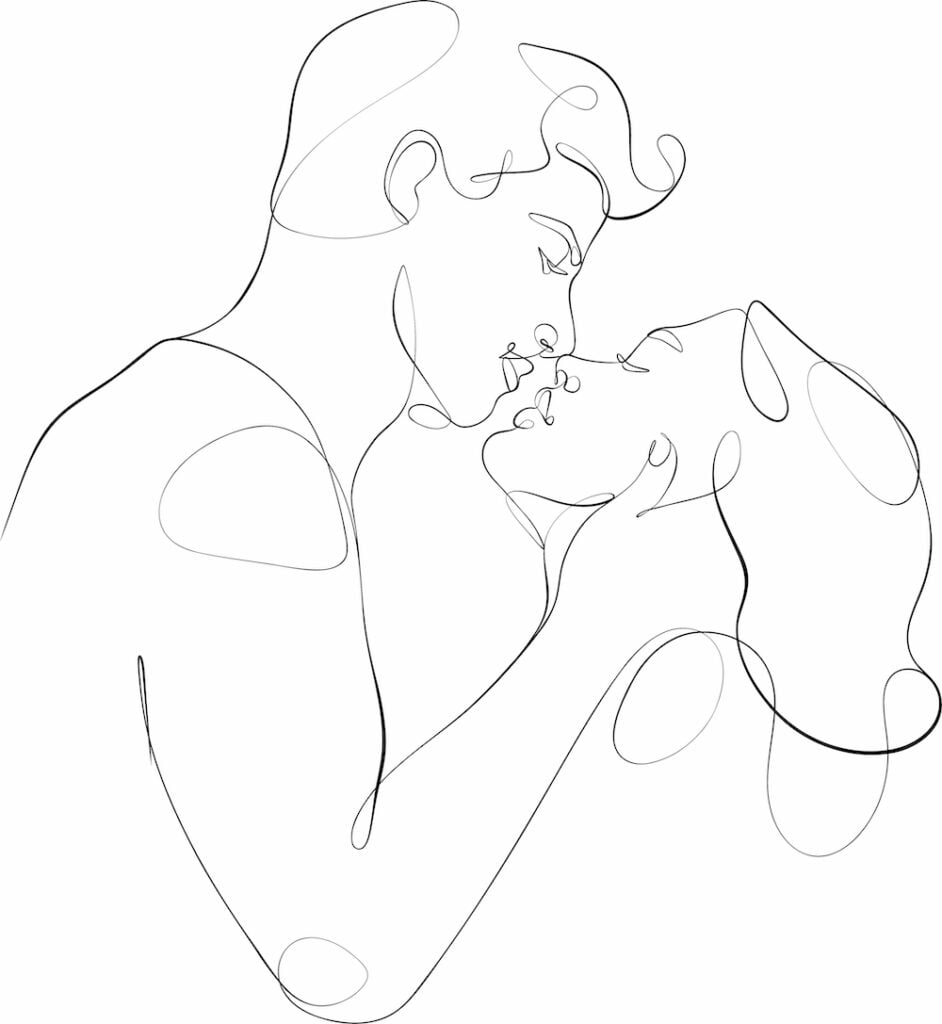 Who says ambulances are only for saving lives? If you have sex in one, you might just make a life (unless you're trying not to get pregnant, in which case you should use a condom).
The back is already outfitted with a gurney, though it might not be the most comfortable place to have sex. Now, most people don't have access to an ambulance, but if your or your partner is an emergency or a medical worker, you might just be able to pull it off.
37. An Abandoned Building
Whether it's a home or a warehouse, an abandoned building could be a fun place to have amazing sex. Be careful and choose a building that's structurally sound; you don't want it falling down around you! Because there might not be a place to safely lie down, check out these standing sex positions for inspiration.
Kinky Places to Have Sex
If you already think that the places to have sex in public that we listed above were pretty kinky, then your mind will be blown by the following suggestions. We bet they beat most people's idea of the craziest place to have sex!
38. A Dungeon
What's kinkier than sex in a dungeon or BDSM room that is normally reserved for bondage?
MisterBandB, which focuses on the LGBTQ+ community, includes kinky rooms and spaces for rent.
You can also find kinky venues that rent spaces. Some fall under the category of dungeons/play spaces, while others are more like kinky bed and breakfasts.
39. A Coffin
Some people choose to sleep in coffins, so why not have sex in one? You can occasionally buy them cheaply or can buy or build a coffin-shaped bed if this is one of your deepest sexual desires. And lest there be any confusion, we're only talking about consenting human partners here.
40. A Church
We weren't sure whether this is a more crazy or kinky place to have sex. It could go either way. For some people, it's too disrespectful to try, but others will enjoy the taboo of having sex in a church. Aside from the room containing the pews (nave), you can also try storage rooms, offices, the basement, choir loft, balcony, or organ room.
Best Places To Give A Blow Job
Whether you're short on time or privacy, it's often easier to give a blow job than have penetrative sex because it doesn't require that you both strip down or have something to lie, sit, or lean on. Have fun experimenting with all these places where you can suck your man's cock.
41. The Front Door
It might not seem too crazy, but surprising your partner with a blow job as soon as one of you walks in the front door will definitely make the experience more intense. In fact, we'll bet that you'll add this place to get a blow job to your list as soon as you try it.
Psst, check out these intense blow job techniques for other tips that will blow his mind.
42. An Elevator
With just enough room to kneel in front of your partner, an elevator is one of the best places to give a blow job outside of the home. Choose a slow elevator that gets little traffic and perhaps start at the very top or bottom of a tall building so to give yourself more time to go down.
43. A Dark Alley
It's dark, you're horny, and perhaps a little drunk, which makes an alley outside a bar or your building seem like a good place to drop to your knees and orally satisfy someone. Perhaps it's a partner or you've sneaked outside with a stranger. Either way, don't be afraid to drop your pants or lift your skirt to get your own!
Romantic Places To Make Love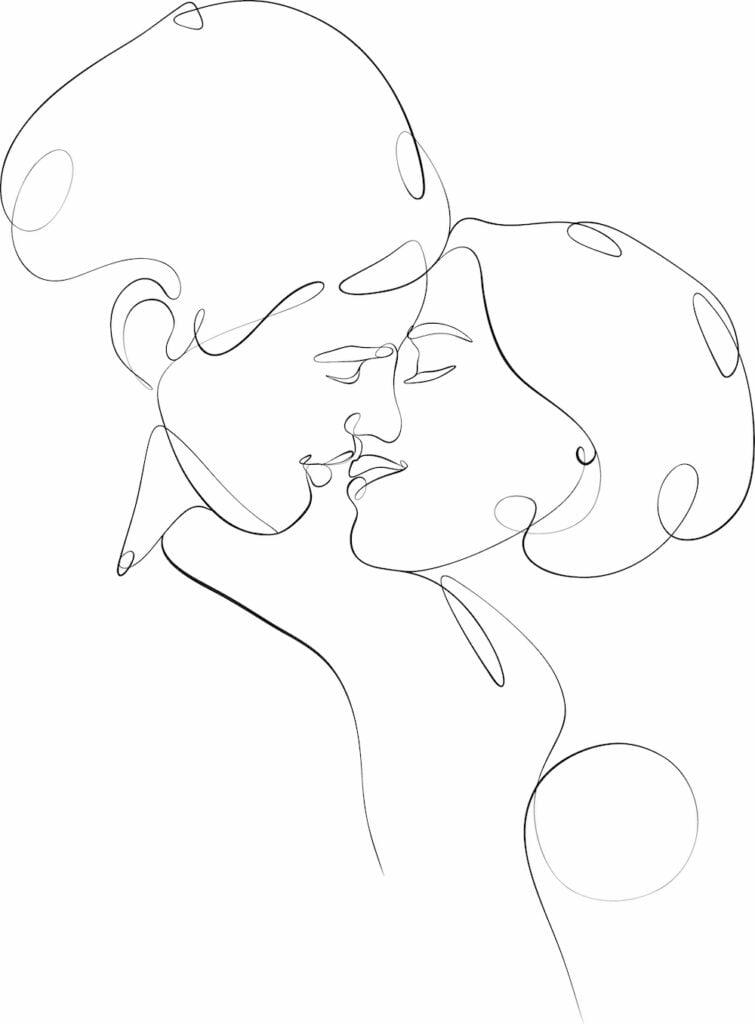 Maybe you're less interested in the best place to hook up and would rather get a few ideas for romantic places to make love. We've got you covered if connection is your goal. Just remember that making love is about who you're with more than where you are or what you do.
44. The Shower
Sudsing up your partner's body and cleaning every nook and cranny of their body can be incredibly intimate. You can even add shaving to feel closer than ever!
Related: How to Have Incredible Shower Sex
And if you have access to an outdoor shower, being outside and in nature will make it all the more special.
45. Your Bed
Yes, the bed you share with your partner is still one of the most romantic places to have sex. It's yours, free, and (hopefully) private. You probably also have dildos and other sex toys within reach. Best of all, it reminds you of your commitment and the life you share, and you can cuddle up and fall asleep together once everyone is sexually satisfied.
46. A Rented Cabin
Hotels can be romantic, especially if you're celebrating an anniversary (get anniversary gift ideas) or Valentine's Day and request a romantic package. But a cozy cabin that overlooks a lake or has a roaring fireplace is even more romantic when you want not just to have sex but to emotionally connect with your partner as you do. So log into Airbnb and see what's available for a romantic weekend (or longer) away!
More tips on how to have romantic sex.
47. Beneath the Stars
An easy way to have a romantic, starlight sexscapade is to toss a few blankets or sleeping bags in the bed of a truck. Placing sleeping bags on the open ground will also work if you don't have a large vehicle. Just make sure to choose the location and weather smartly (a glass igloo or tent with a skylight could help here). No one wants poison ivy or a scorpion bite on their most sensitive bits!
48. Under a Waterfall
Not everyone has access to a waterfall, but you can always plan a trip that includes a hike or a swim near a waterfall where you can have sex. Of course, it's far less romantic if it's a crowded place or if you're arrested, so consider scoping out the waterfall ahead of time and planning your naughty
Hopefully this guide has given you some inspiration for some public, romantic, and crazy places to have sex. Even if you thought you already knew the best place to have sex, you might have been surprised by some of the suggestions on our list. Did we miss something your favorite place to hook up? Let us know in the comments!