I can't publish my most intense and wild sex tips online, so I send them in my private and discreet email newsletter. You can find out more here.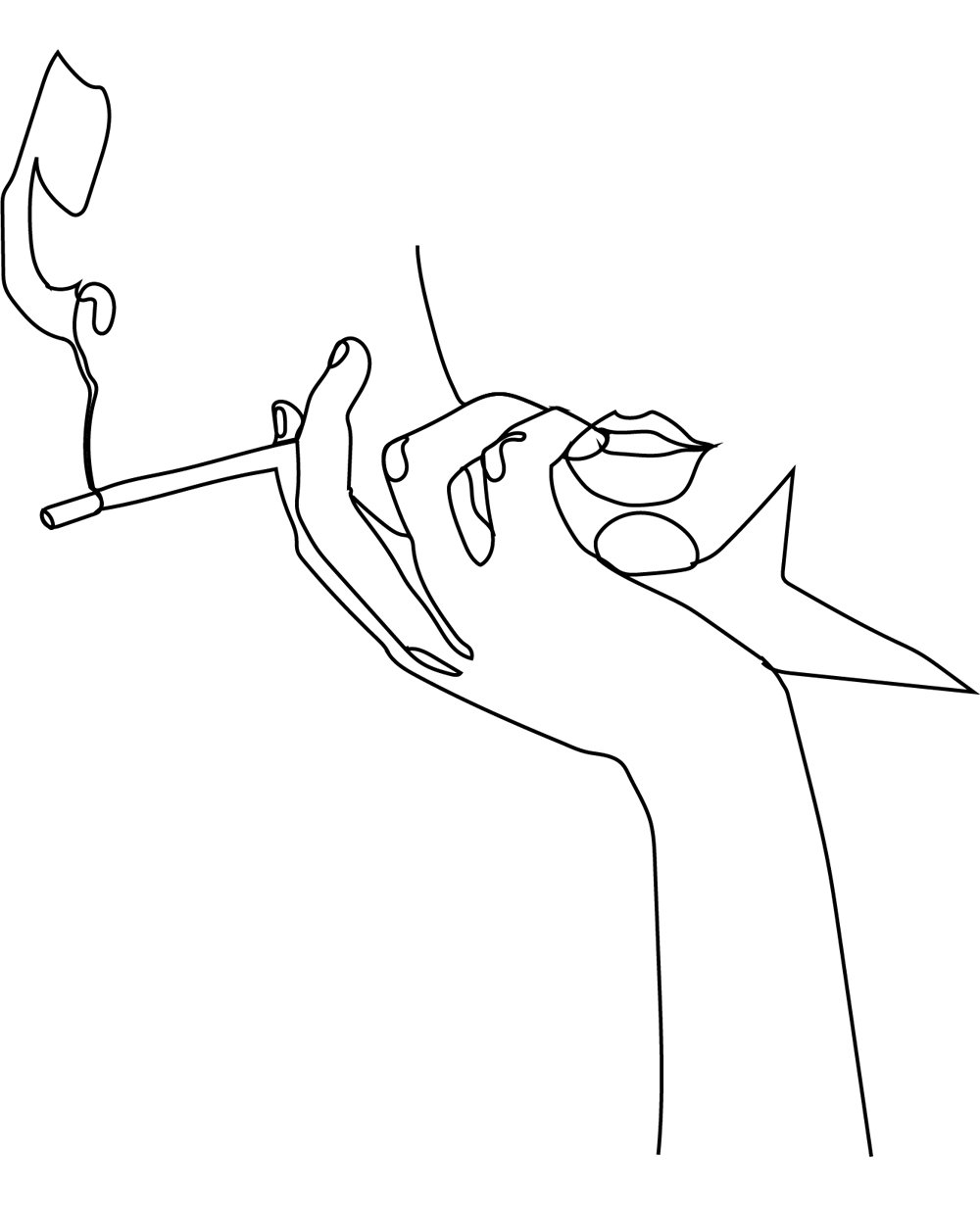 If you watch MTV, read any gossip magazine or hit any hot club on the weekend, you are going to notice one thing they all share in common…
Some characters are attracted to others, even if they don't admit it to themselves. All of their interactions seem electric. It's sexy and appealing. You can't wait to see whether the characters on the screen realize their attraction and do something about it.
Side note: If you are currently struggling to orgasm during sex or masturbation, then you may want to learn about the Easy Orgasm Solution. It begins by teaching you the techniques to orgasm easily and consistently. Then you'll learn how to have multiple vaginal and full body orgasms during sex and masturbation. You can find out more here.
Why is this?
It all comes down to sexual tension.
According to Wikipedia, sexual tension is "a social phenomenon that occurs when two individuals interact, and one or both feel sexual desire, but the consummation is postponed or never happens."
While seeing the sexual tension on the screen can be enjoyable, it's something you can experience in real life. Occasionally, sexual tension can feel like torture, but it can also be the one thing that leads to mind-blowing sex.
Sexual tension straddles the line between excitement and frustration. You see something you want, and you can't have it. Perhaps not ever. Maybe just for now.
If you want to give your man back-arching, toe-curling, screaming orgasms that will keep him sexually addicted to you, then you'll find them in my private and discreet newsletter. You'll also learn the 5 dangerous & "dumb" sex mistakes that turn him off and how to avoid them. Get it here.
What Does Sexual Tension Feel Like?
Sexual tension feels like a lot of things:
Desire and yearning for another person – whom you might not be able to have or may have to wait to be with. You may want to be near them all the time.
Frustration or anger – that you can't have that person
Excitement – over the prospect of being with them.
Distraction – because you cannot think of anything else
Tightness – as your muscles contract [1]
Physical arousal – you're horny and may masturbate due to all the sexual tension in the air
Sensitivity to physical sensations – especially sexual ones including "heat" in your body [2]
It's common to feel an electricity or energy in the air when there's plenty of sexual tension. People often describe sexual tension as palpable.
Examples of Sexual Tension from Pop Culture
It can be difficult to understand what sexual tension looks like when you're one of the people involved. Sometimes it's much easier to tell if there's sexual tension when you're a third party, which is why a friend might notice there's sexual tension between you and another person before you do — or even if you don't!
You've probably noticed sexual tension between characters in your favorite media. It's a common trope for two characters to have sexual tension that often goes unnoticed or unacknowledged between them. If you've ever seen coworkers who we snippy to each other because of underlying attraction, then you know exactly what we mean by sexual tension.
Screen and book writers use tension as a way to build up to an explosive moment where characters admit their sexual (and sometimes) romantic feelings to each other. There's a "finally" moment for the character — and often for the audience, too! Everyone gets to breathe a sigh of relief as that tension subsides.
Example of sexual tension include
Fox Mulder and Dana Scully from the X-files
Nick and Jess in New Girl
Edward and Bella in Twilight
Lucy and Wyatt in Timeless
Baby and Johnny in Dirty Dancing
Castle and Beckett in Castle
Any pairing in the cast of FRIENDS
Daenerys and most characters in Game of Thrones
Buffy and Spike in Buffy
All this sexual tension was foreplay for amazing sex, and it makes you turn into your favorite TV show or rewatch a steamy movie so you can experience the electricity in the air yourself — and it usually works! You want to see your favorite couple finally hook up or even realize their attraction, even if it's between characters who were previously unaware of same-sex attraction. You can even get a similar experience from some music!
While the examples of sexual tension above are manufactured to gain and keep audiences, so they may be over the top or lack all of the awkwardness that comes with real-life interactions, you can manufacture a bit of your own sexual tension with your current or prospective partner. That's where the rest of this guide comes into play.
How to Create Sexual Tension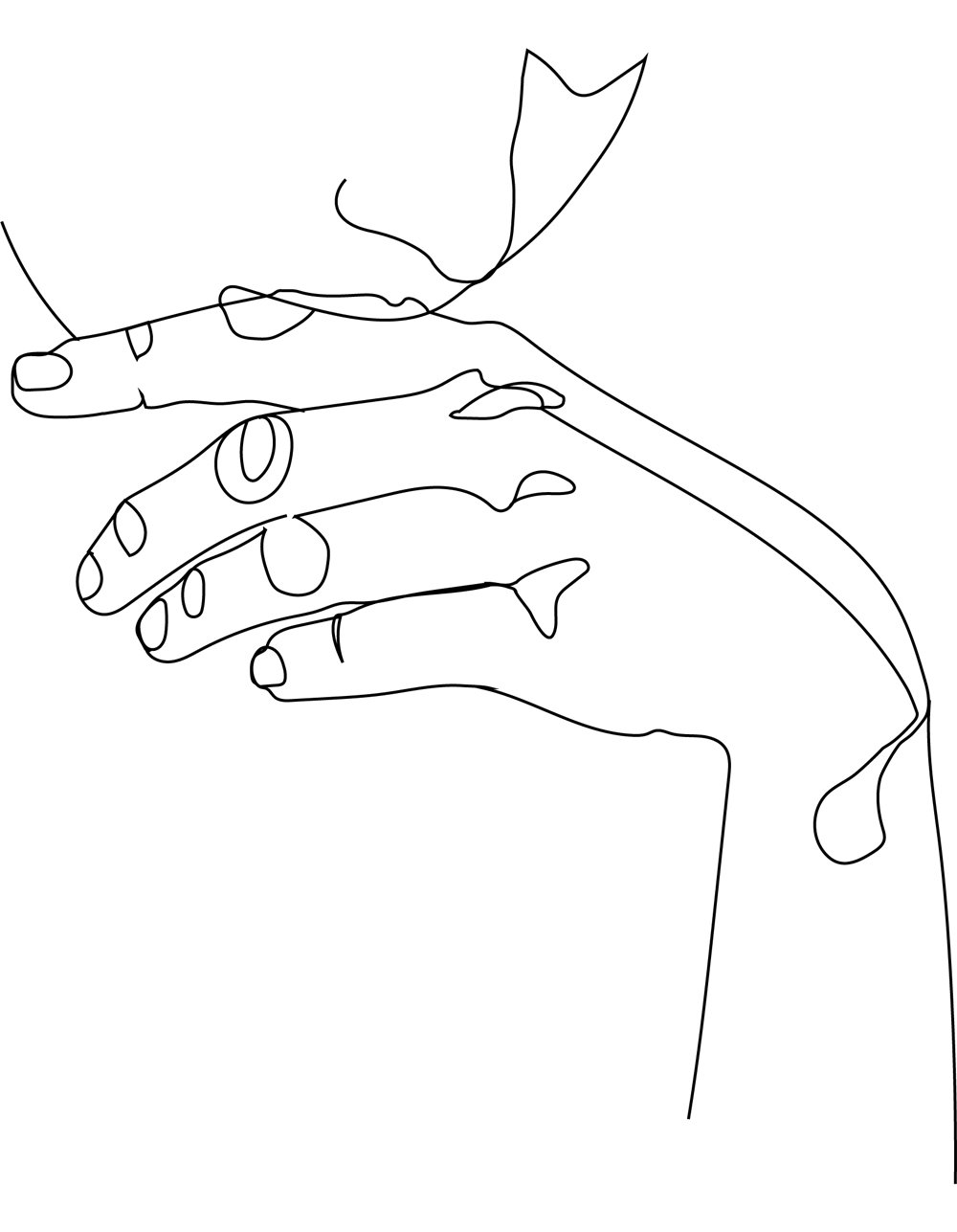 Some people try to create sexual tension simply by being overtly sexual. You might think you should "dress in something skimpy, sexy or revealing" and flaunt what you have.
Related: How To Dress Sexy For Your Man
Of course, you can dress however you'd like, and doing so might very well turn some heads, including those of the person you're attracted to. Why wouldn't they?
It's hot!
It's sexy!
But…
It's not a great way to keep your man attracted.
Read that again.
It's hot and sexy in the moment, but it's not a good way to keep your man attracted in the long term. And the Bad Girls Bible is all about keeping your man attracted for the long term.
While it's certainly a great way for keeping your man turned on, it's not so effective at keeping him thinking about you.
A better way at keeping your man attracted and hot for you as well as keeping him thinking of you is by building sexual tension.
Building sexual tension is literally 100x more effective than just 'acting sexy'.
Now before giving you some tips on building sexual tension, keep in mind that dressing/acting sexy and building sexual tension aren't mutually exclusive.
You can do both at the same time.
But…
You just need to be able to differentiate between the two.
Okay, so now you know that dressing/acting sexy and building sexual tension are two different things.
Sexual tension involves hinting at what you want and have to give but not giving it all away. Make him work for it a little bit but not too hard.
What can I do to build sexual tension with my man?
I thought you'd never ask!
Before I give you some examples, here is a short warning that you must always heed:
Using sexual tension with your man is like using a strong spice when cooking. Only use it just a little bit to keep things interesting. Use it too much, and it gets annoying. Fast.
Here are some ways you can build sexual tension with your man, that I also explain in the dirty talking tutorial video:
1. By Teasing Him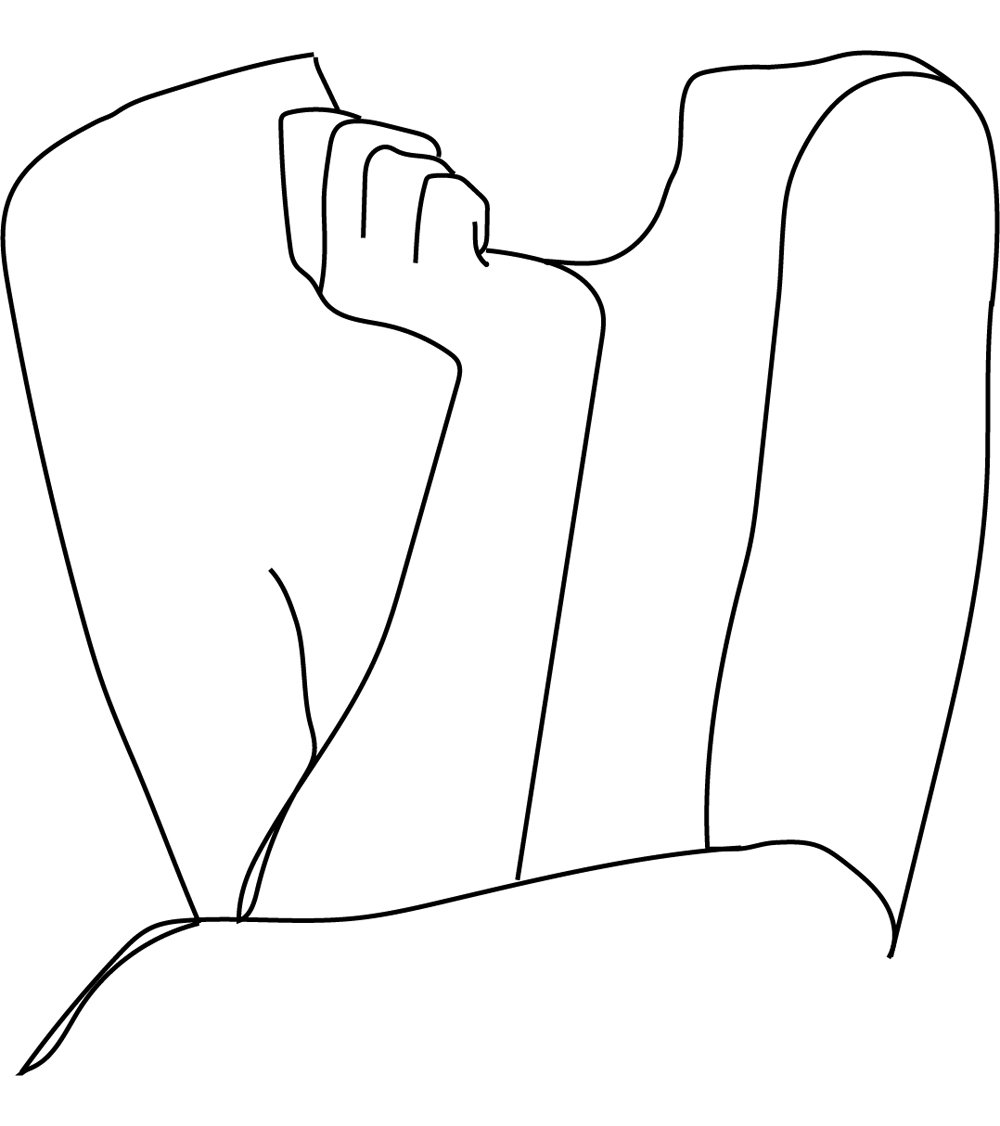 When you tease your man, you're saying something slightly mean with a slight smile on your face. Your man should know that you are not entirely serious and that really you are just playing:
Try saying something like:
"I obviously don't spank you enough. Try it the next time he says something stupid."
"Your mom would be proud of what she raised (then jokingly roll your eyes). Try it the next time he spills his drink/make a small faux-pas."
"You need to stop shopping with your mom. Try it when you see him wearing a new shirt/shoes/clothes (don't forget to slyly smile after saying this)."
"You're going to have to do a lot more than that to impress me. Try it when he tries to do something to impress you."
You can also use body language (more about this) to tease him.
Use your mouth seductively: lick your lips, bite your lower lips, suck on ice or a lollipop, purse your lips. Even blowing a kiss can be sexy and add to sexual tension.
Flash him as you get dressed — but don't let him touch!
Bend over in front of him so he sees your cleavage.
Discover how to tease your boyfriend.
Find the balance between poking fun a little bit, showing affection, and using sexual innuendo. If he picks up on it, you're proving to be a good flirt and building sexual tension.
Read More: 15 Flirting Tips To Make Him Obsessed With You
Note that some guys might expect you to have sex with them if you tease them. It can seem like implicit consent [3].
Yes, we're still unfortunately living in a world where some guys are stupid and seem to think a girl who is just having some fun is automatically giving consent.
2. Two Steps Forward, One Step Back
You probably already know this one. A great way to build sexual tension is to take 2 steps forward with your man, then quickly take one step backward.
Here are some examples:
a) The next time you meet your man in a public place, get up really close to him and whisper in his ear that you'd love to have him inside you right then & there.
Then maybe give him a quick kiss and quickly change the subject.
Anytime he tries to steer the conversation back to what you just said, change the subject again.
I can guarantee that for the whole conversation, your man will only be able to think about one thing! It will turn him on and infuriate him at the same time. Perfect for building sexual tension
b) When you are in a rush to go somewhere, start getting down & dirty with your man. Start giving him a handjob/blowjob/sex/foreplay. Then stop halfway and rush out the door. You can learn my best blow job techniques from this blow job instructional video.
Text him to apologize and tell him that you didn't mean to. Let him know throughout the day that you plan to finish things off later…
c) Tell him how much you're going to want him later as one of you leaves. You'll plant the idea in his head, but you won't be able to do anything about it. This is precisely what builds sexual tension.
d) Send him a sexy text when you're apart — or even when you're in different rooms. Check out these sexy text message examples or these sexting examples for inspiration.
3. Physically Teasing Him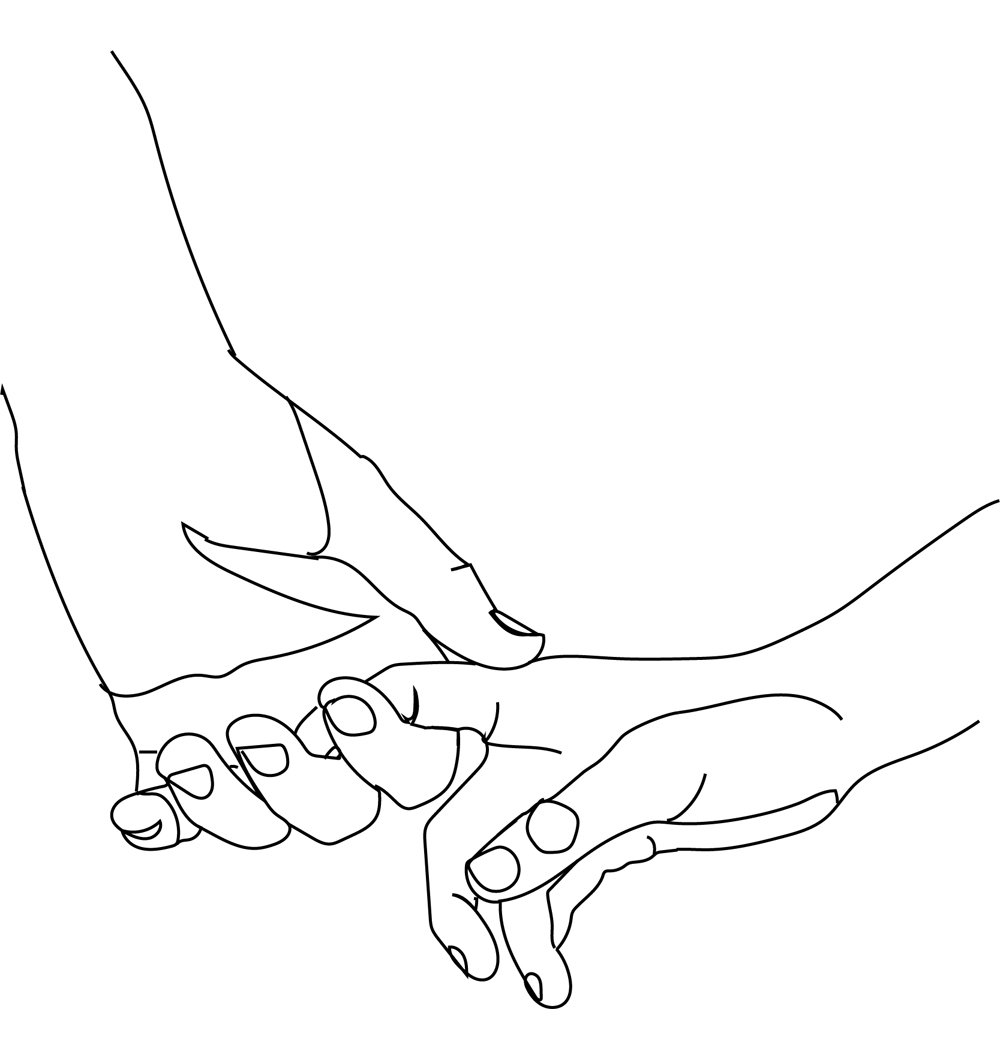 Physically teasing your man is probably the easiest way to build sexual tension.
But again, you must remember to use physical teasing sparingly to build sexual tension.
Here are some things you can do to physically tease him:
Skip him in a queue
'Accidentally' nudging him into someone else when you are queuing or just standing together.
Softly pinching him on his ass/side of stomach/back of arm when nobody else is looking. Then giving him a very fiendish smile afterward.
Asking for his phone. Then when he asks for it, put it behind you back and tell him that he has to get it off you.
Brush your breasts up against his arm or chest as you pass in a hallway or room.
Bend down in front of him and let your butt touch his crotch.
Adjust his jacket, shirt, or tie, then hold your hand against his chest. Drag your fingers down toward his pants/crotch before pulling it away.
You'll notice that these things that build sexual tension often are good at getting you horny.
The whole idea of physically teasing your man is to make things fun and playful. Sort of like you are back in the schoolyard. It's easy and fun, especially if there's a risk of someone seeing you. However, be careful where you pull these moves if there might be children around or your man might be self-conscious about public displays of affection.
If you would like to learn more about talking dirty to tease your man, you may want to use the powerful techniques I teach in this dirty talking tutorial video. Just remember that it's a spice, so use it sparingly!
4. Play a Game
One way to create sexual tension, especially with an established partner, is to create reasons why you cannot give in to desire and pleasure each other. A sexy game is a perfect way to do this. The rules are simple: your partner can look but not touch.
What do you do during these situations? You might be naked, masturbating, taking a shower or masturbating in the shower. You can do a strip tease to drive him crazy (learn how). Perhaps take it one step further and perform a lap dance. A real stripper wouldn't let a client touch her. You can do the same.
Finally, consider tying his hands so he physically cannot touch you.
All of these activities serve as great foreplay while amping up sexual tension like crazy. You can decide when — or even if — your man can touch you. Make him wait long enough, and he won't be able to keep his hands off you.
Another plus? You can switch roles to experience some of that frenzied sexual energy yourself.
Not sold on this idea? Check out these foreplay tips and games, instead.
However, these games can continue into sex. For example, you might consider role-playing and choose roles where one of you is denied access to the other. Stripper and client is one such role, but he might play a submissive who has committed some offense and is not allowed to touch you.
Get roleplaying inspiration here.
5. Deny Yourself Pleasure
Sexual tension often naturally builds when you're separated from your lover. Why? Because you're denying yourself pleasure and not just him. This is one reason why finally seeing and being able to have sex with your partner when you're in a long-distance relationship feels amazing! So when you feel sad that you cannot be near him and touch him, remember the sexual tension.
You may also be able to kick it up a notch by simply withholding pleasure. That's right: stop masturbating until you see him. You can also take this opportunity to have amazing phone sex. Learn more.
Now, we generally recommend that all women should masturbate to learn about their bodies and to enjoy pleasure. But in this one instance, not masturbating might be beneficial.
Read More: How To Masturbate (For Women): 7 Step Orgasmic Guide
Of course, some people find that masturbating actually adds to the sexual tension. If you're one of them, go ahead!
6. Fantasize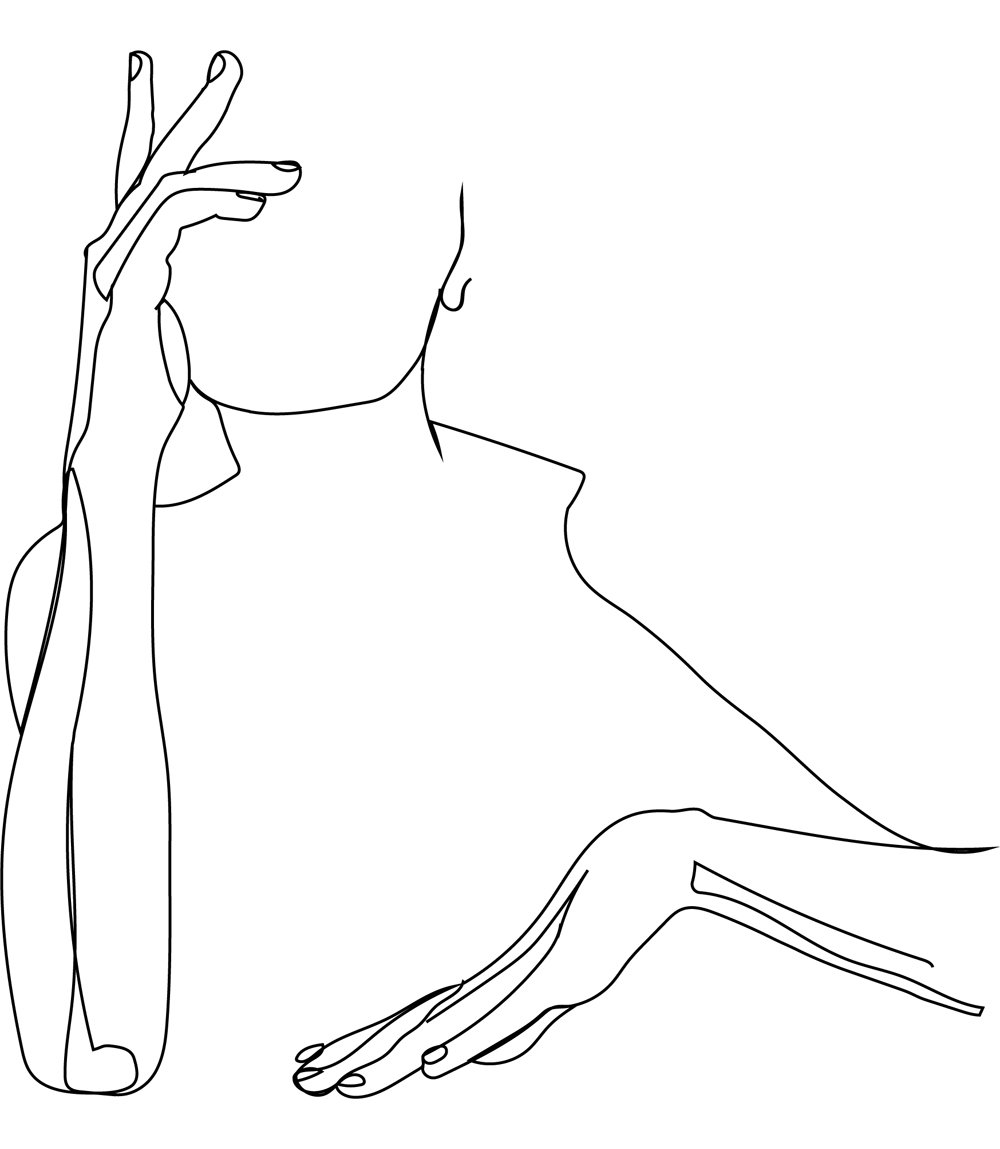 Fantasizing is a great addition to masturbation and sometimes to sex as well. You can imagine any people in your fantasy. It doesn't even have to include you!
Discover the most common fantasies.
However, if you do fantasize about you and your man, then it might help to increase sexual tension, at least, on your side. You probably have done this after seeing a sexy stranger or meeting someone whom you want get into bed. The sexual tension already exists, so fantasies are easy. And fantasies only add to the sexual tension. It's a delicious cycle.
When it comes to your boyfriend or husband, imagine the sexy things you could do the next time you're together. You can also think about things you've done, which might be easier if you aren't especially creative.
7. Get Your Head in the Game
Building sexual tension isn't just about teasing and flirting with your partner: it's also about creating a sexual frenzy that can lead to explosive pleasure for yourself.
So you shouldn't just focus on how you can create sexual tension for him. You should think about anything you can do to tease yourself. You might get a little worked up by the words and touching already suggested.
Or you might like to be on the receiving end of this sort of attention from your partner. Consider showing him this article so you can build sexual tension together. One of the perks is feeling desired by your man. However, there's one thing that might make this hard to do: anxiety.
Everyone feels anxiety about sex now and then. It's normal, especially when you have sex for the first time or meet a new partner. However, it can put a serious damper on your sex life if you let it get the best of you.
Read More: How To Get Rid Of Sexual Anxiety Once And For All
Self-doubt can also do a job on sexual tension. We all occasionally experience doubt, but you need to recognize that someone can desire your body, your personality, and everything else you have to offer. If you don't know if a guy is attracted to you or even doubt that he could be, you might spend all of your time wrapped up with your insecurities and not recognizing — and reveling in — the sexual tension that exists between you two.
8. Continue During Sex
Although sex and orgasm provide relief of sexual tension, it doesn't have to be immediate. In fact, you can purposely prolong sexual tension to torment your partner (or vice versa). This is accomplished by putting off orgasm.
Games like these are known as orgasm control (or orgasm denial if you don't let your partner cum), and many people find them to be great fun! They can even involve chastity devices and work well with BDSM games.
Learn More: 7 Tease and Denial Games to Drive Him Wild and Have Better Orgasms and 9 Orgasm Denial Games for Testing Your Limits and Driving Yourself Wild
Sexual Tension Is Most Powerful When There's a Reward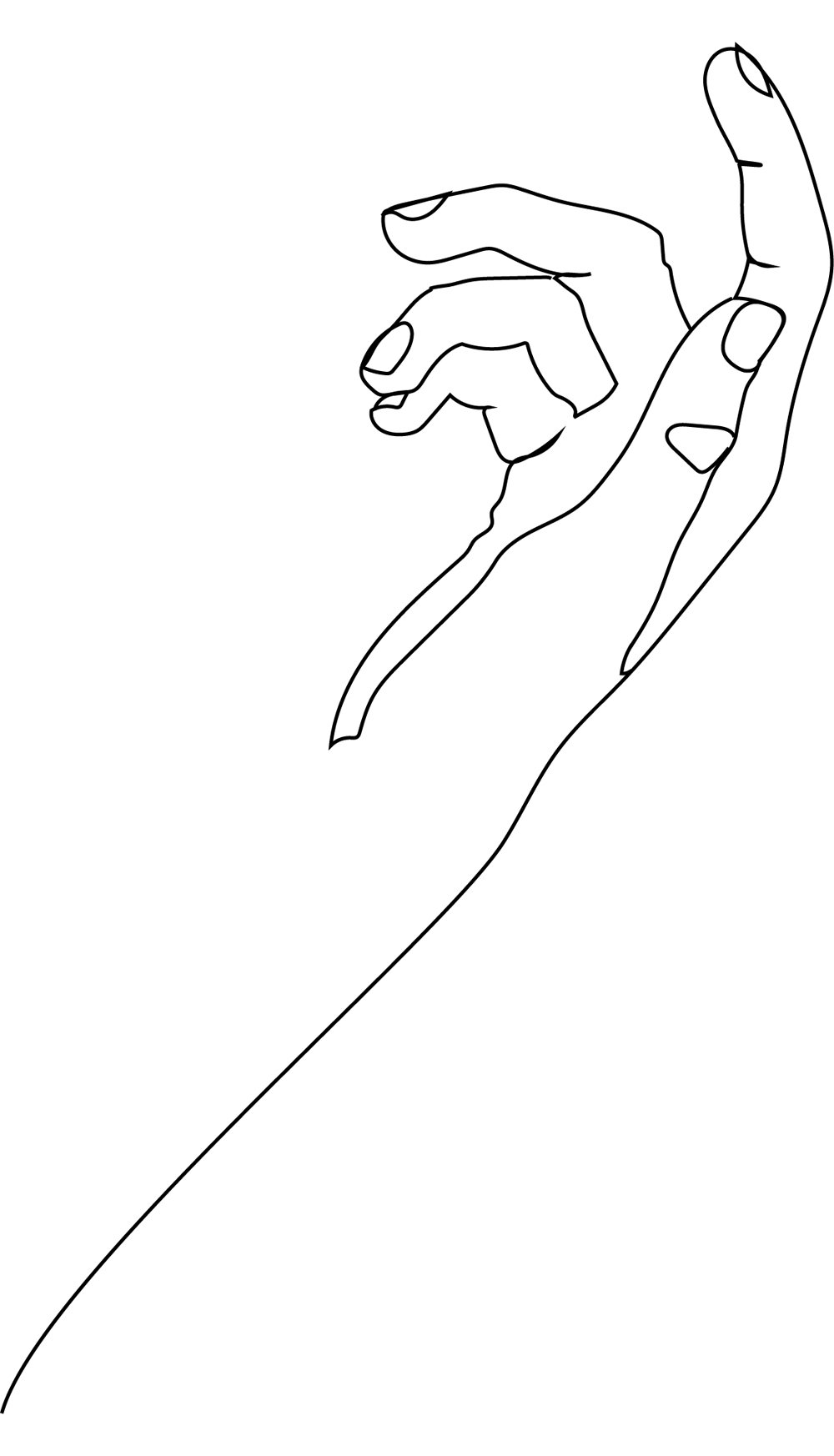 Unless you and your man specifically like orgasm denial or the torture of neverending sexual tension, eventually there should be a payoff. This usually comes in the form of sex and orgasm. Sometimes you might simply want to give in to the sexual tension that's been building and have sex. Even if you do nothing special in bed, it can feel remarkable and be memorable compared to other sex you've had, even if it's a quickie (learn more).
However, if there is no payoff or you wait too long, sexual tension can turn into frustration. Be careful to keep that balance. This might mean masturbating when you're overwhelmed with sexual tension yourself. Remember, too, that while sexual tension can make sex better, sometimes it's not enough to save if the sex that follows is lackluster.
Related: How To Have Good Sex
Dealing with Unwanted Sexual Tension
It's also important to note that sexual tension can be unwanted. Perhaps you're experiencing it with someone, and one or both of you isn't single. Or you might be coworkers or even in a situation where one if you is a superior at work. These situations where you can't have sex but experience attraction naturally create sexual tension.
Unfortunately, they also come with consequences, and you have to consider whether the risk is worth the reward. Sometimes sexual tension and arousal can override our ability to make good decisions. For example, studies have shown that being attracted to someone can lead to not using protection during sex [4, 5].
Just because there's sexual tension doesn't mean you should act on it.
Sometimes the best thing might be to masturbate and get on with your day without making mistakes that would jeopardize your sexual health or relationship. If you're struggling with willpower, figure out ways to limit your contact with anyone you might experience sexual tension with who might not be a sexual option.
Sexual tension can even be caused by conditions such as persistent genital arousal syndrome, which keeps a person in a perpetual state of arousal [6].
Some people find yoga, tai chi, or meditation helpful to dispel tension, including sexual tension [7].
However, sexual tension can subside with time [8].
When you can find the balance between frustration and excitement, however, sexual tension is a powerful tool. Keep it in your arsenal and break it out if sex becomes stale or if you simply want to play some fun sex games. You'll be glad that you did!
What The Science Says
Why is sexual tension so effective? Because it involves anticipation. The anticipatory phase of sex involves the release of dopamine, a hormone that's typically involved in the reward center of the brain [9, 10]. Any time you build sexual tension as a leadup to sex, you're doing the same. Your brain doesn't see a difference between sexual and nonsexual rewards.
Resources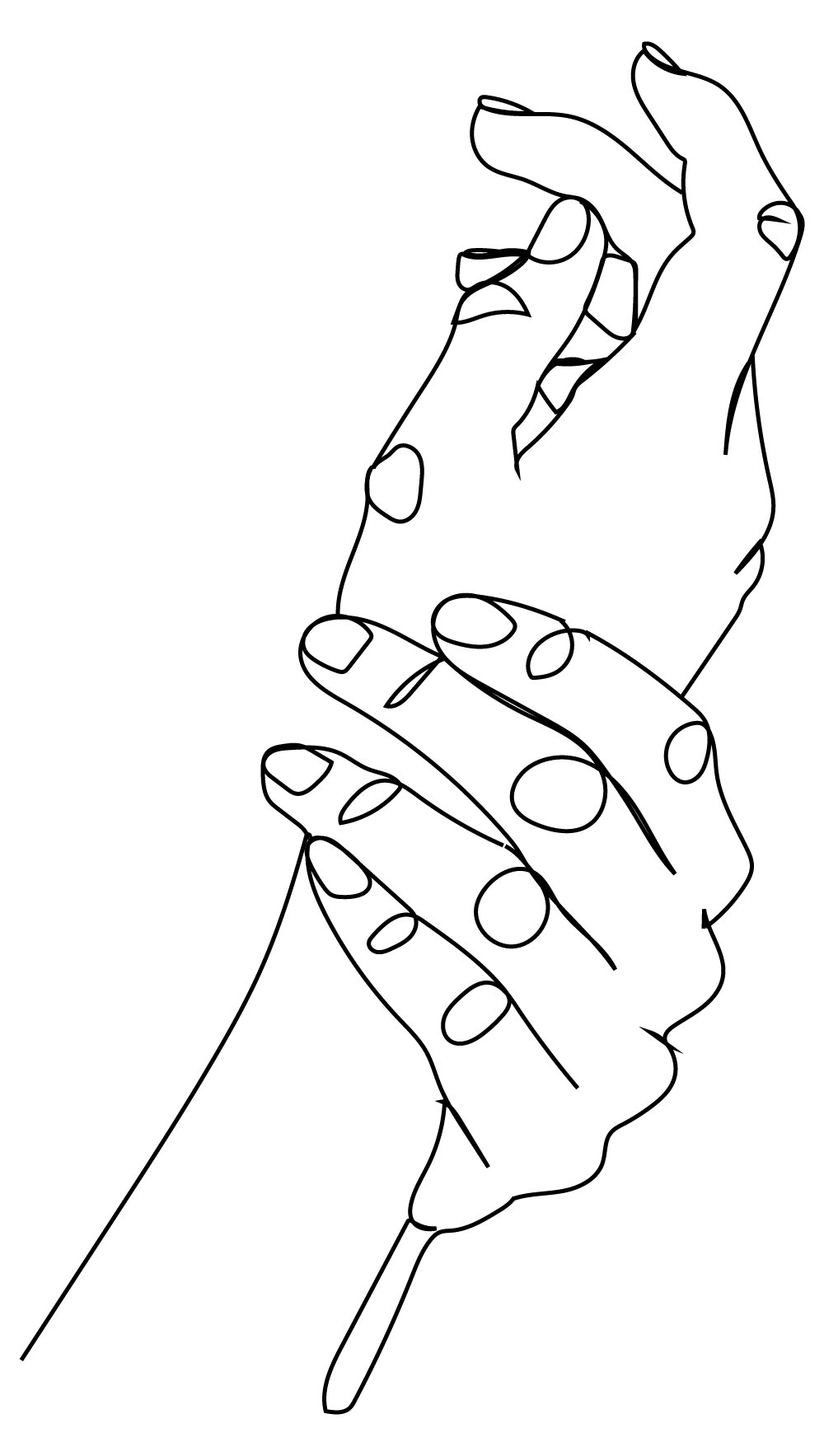 Candice Jalili talks to Dr. Nicole Prause about sexual tension for an article on Elite Daily.
This description of sexual tension for The Phoenix details many of the thoughts we have about it — or its absence.
This episode by Youtube channel GregandLou is a bit silly but shows how the sexual tension trope often appears on the screen.
Frequently Asked Questions
FAQ #1 – Why is it so much easier to achieve sexual tension in the beginning of a relationship?
Many relationships start with a lot of sexual tension, which can fade as the relationship progresses. This occurs because novelty can aid sexual tension. But novelty decreases the more you get to know someone else and become familiar with them.
Furthermore, sexual tension can be increased when you want something and cannot have it or haven't had it yet.
This doesn't mean that you won't have any sexual tension in a longer relationship, but you might experience less of it. Fortunately, you can use the advice from this article to help create sexual tension when you want it.
FAQ #2 – How will sexual tension help me?
One of the reasons we encourage you to cultivate sexual tension is because thinking about sex can increase your desire or even activate responsive desire.
Learn more about spontaneous and responsive desire.
This can be useful if you schedule sex or a date and work to create sexual tension beforehand. When it's time for sex, you can be in the mood.
Sexual tension can make sexual experiences seem more intense and pleasurable and also makes both you and your partner feel desired. You can use it if you want to improve your sex life.
FAQ #3 – How do you know when there's too much sexual tension?
Sexual tension is a good thing as long as there's a promise of release at some point. If you find yourself fraught with sexual tension but are unable to relieve the tension — usually with sex or masturbating — then you might experience more frustration than fun. Try to avoid sexual tension in situations like these as you'll likely to wind up frustrated and disappointed.
Orgasm Every Time. Easily. Here's How...
I want to tell you about my friend Karen.
Karen came to me one day. She was hysterical.
She told me that her marriage was falling apart because she and her husband didn't have satisfying sex.
Every time they were intimate, Karen was faking her orgasms. It turns out she couldn't orgasm during sex.
In fact...
She never had an orgasm in her entire life. Not one!
This left her feeling embarrassed and ashamed. And...
She completely hid this from her husband. Thankfully...
It turns out that there is a way for any woman to orgasm. Easily. And have multiple vaginal and full body orgasms during sex and masturbation.
It's called the Easy Orgasm Solution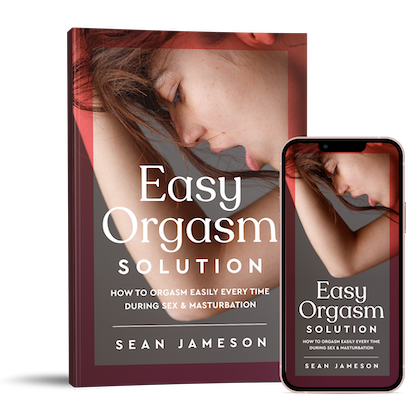 I shared it with Karen.
After she followed the simple process outlined in the course, she could barely come to terms with how...
Quickly and dramatically her sex life changed.
We met up a few months later and...
She would not stop talking about it,
"I thought I was one of those women who couldn't orgasm. I used to think I was 'broken' and 'unfixable.' This saved my sex life, and that saved my marriage."
Even if you currently struggle to orgasm during sex or when masturbating, the Easy Orgasm Solution process will also work for you.
And best of all, you don't need to do anything weird or uncomfortable to start having the best orgasms and sex of your life.