I can't publish my most intense and wild sex tips online, so I send them in my private and discreet email newsletter. You can find out more here.
This in-depth guide will teach you how to masturbate with a shower head for intense, powerful orgasms. You'll learn everything from choosing the right shower head (important!) to what shower head masturbation techniques are most enjoyable, along with some foreplay techniques to make the whole process deeply satisfying.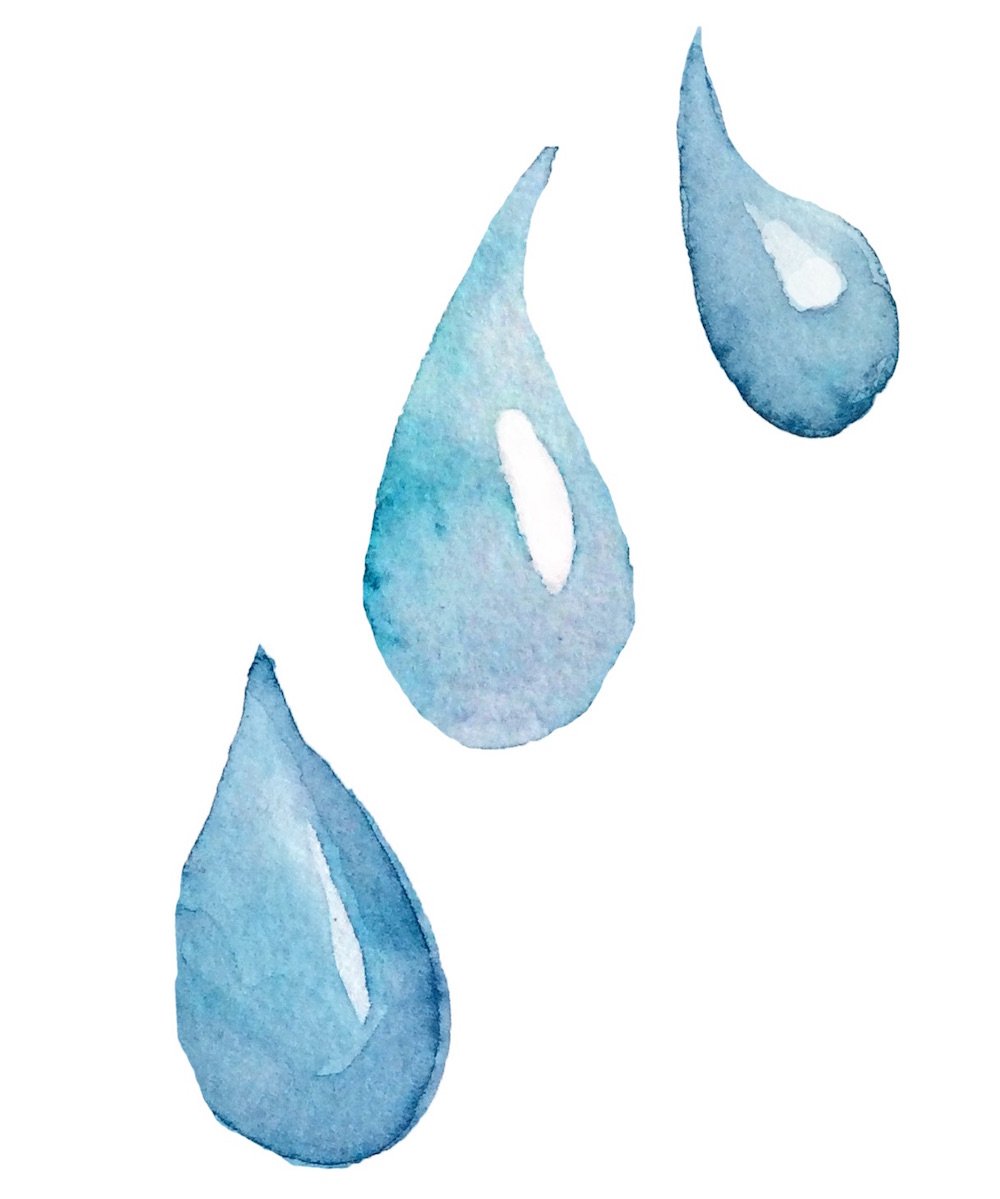 Before we talk about how to masturbate with a shower head, let's discuss…
Side note: If you are currently struggling to orgasm during sex or masturbation, then you may want to learn about the Easy Orgasm Solution. It begins by teaching you the techniques to orgasm easily and consistently. Then you'll learn how to have multiple vaginal and full body orgasms during sex and masturbation. You can find out more here.
Why You Should Try Masturbating with a Shower Head
Privacy – For most people, the answer is simple: privacy. Showering with the bathroom door closed might be the only time you get alone. Others are unlikely to barge in on you.
Clean up – Shower masturbation is also practical because you can easily wash away all bodily fluids and lube when you're done. It's an excellent place to get off if you're worried about the mess of your period too. Cleanup is a breeze and there will be no evidence of your activities!
It feels great! – For many, masturbating in the shower is appealing because the shower head or faucet offers unique sensations. Being naked and surrounded by warm water can also activate your senses and make you more sensitive to how your body feels.
Go deeper: 14 masturbation techniques for spine-tingling orgasms.
What You Need to Masturbate with the Shower Head
A shower head…duh!
Related: If you want to give your man back-arching, toe-curling, screaming orgasms that will keep him sexually addicted to you, then you'll find them in my private and discreet newsletter. You'll also learn the 5 dangerous & "dumb" sex mistakes that turn him off and how to avoid them. Get it here.
But not just any shower head.
It needs to be connected to a flexible hose so that you can hold it in your hand and have full control over it. A shower head attached to the wall will be almost impossible for masturbation.
Thankfully, you can buy shower heads from a hardware store or most big box stores. And…
Most of them are universal, so you can replace your standard shower head with them without needing extra fittings.
Besides that, it's hard to say if there's a best shower head for masturbating. Everyone likes different things, although some shower heads may work better for some techniques or preferences. You'll have a good idea of what you can do with yours or if you need to buy a new one after reading this guide.
Lock the door – If you're worried about someone barging in on you, then a lock for your bathroom door is a must!
Use a shower head with a pulse setting
If your shower head has a pulsation setting, directing it at your clitoris can feel a bit like using a vibrator. Don't worry if you're not a big fan of this setting, however. It might be too intense for some.
Experiment with the other shower head settings
Shower heads are way more capable than they once were, with many new shower heads having multiple settings besides the pulse setting we just mentioned
Power spray – A basic function of many shower heads lets you adjust it so that the flow of water is concentrated in a smaller area. This also increases the water pressure.
We highly recommend trying this if you prefer continuous and heavy clitoral stimulation when masturbating.
Rainfall – Rainfall shower heads, which let the water fall directly overhead, have become popular. But they may not be the best shower head to masturbate with because you cannot reposition them and the flow of water often feels quite weak.
If you're looking for a rainfall shower head, it should also have traditional shower head settings to work for masturbation in the shower.
Mist – Some shower heads have a "mist" function, which sprays water in small droplets randomly instead of a steady stream. Some find this sensation makes it easy to orgasm with the shower head, while others find it frustrating. Try it for yourself before deciding what you prefer.
Standard stream – For many, the standard shower setting of a continuous stream is enough to reach orgasm.
Techniques for Shower Head Masturbation
Direction of water flow – Experiment with holding the shower head in direction positions to direct the water flow. You don't necessarily have to aim it directly at your clitoris or butt for anal masturbation. You might aim it at an angle or direct it slightly past your clitoris, especially if using the shower head directly on your clitoris is too intense.
Also, holding the shower head above your vulva means the water hits your vagina with slightly more force than from below, thanks to gravity.
No direct pressure – If you're not necessarily looking to get off but just want a sensuous shower session, you might let the stream of water flow over your vulva and clit from the side or above rather than direct pressure.
Rhythmic motion – Simply holding the shower head still may not give you an orgasm in the shower. Instead, try moving the shower head back and forth across your vulva and clitoris. This rhythm might feel better than simply a steady flow of water.
Close or far away – You can also position the shower head closer or further from your body, which changes the level of water pressure. Some people find that they can handle intense sensations the more aroused they get. If that applies to you, start with less pressure or indirect stimulation and up the ante as you go.
Grind – Finally, you could experiment with grinding directly against the shower head–but only when it's clean and on a low flow. Consider how the people who share your shower might feel about this, however!
Positions for Masturbating in the Shower
Lying down – Works best for masturbating with the faucet. You might not be able to use a shower head to masturbate in this position if the hose is too short. You'll be lying down on your back, just like in Missionary position.
Standing up – Works well if you want to aim the shower head directly between your legs–or cheeks. Bending one or both legs can offer more access.
Squatting – Bending your knees and squatting down might feel better to some people.
Sitting – This may not leave your clitoris accessible to the water but it is safer. It's great for simply enjoying the sensuousness of a shower. You may be able to sit on the edge of the tub but be careful not to get your bathroom wet!
All fours – Being on all fours can also be a fairly secure position to masturbate in the shower or tub. However, you might want to lay down a towel or tub mat because the floor can be hard on your hands and knees like with Doggy Style.
Faucets work great, too
Some people who like to get down and dirty while they're cleaning themselves don't use the shower head at all! Instead, they rely on the faucet.
To masturbate with the faucet, keep the water low or let the tub drain as the water runs. Lie on your back with your head away from the faucet, and scoot toward the faucet as close as you can get.
You may need to place your legs straight up, to the side, or bend them at the knees to accomplish this. It's all about finding a comfortable position that lets the water hit your clitoris.
Then, you can lie back and enjoy it or manually stimulate your clitoris like we teach in our guide on how to masturbate–whatever feels good!
Don't Forget Your Other Erogenous Zones.
Maybe you just want to get down to business with the shower head or your hands, and that's perfectly okay! However, masturbation–and sex–can be full-body experiences and might even be better that way. The shower is a perfect place to learn that!
While showering, the water touches every part of your body, including those parts that might not get a lot of touch or that you might not consider to be sensual or sensitive. Because you're naked, you have access to more of your skin and body than ever.
So why not caress your skin, rub your nipples and breasts, slap your ass, drag nails down your arms, or otherwise discover which body parts can awaken a sexual response?
You may also want to check out our guide to your erogenous zones to learn about sensitive areas on your body.
Tip: Use More Than the Shower Head
For some people, moving your shower pouf or exfoliator across the skin can feel erotic and arousing when you are in the right mood, even if it won't help you to cum. You may also enjoy the feeling of soap or body wash as it glides across your skin.
But remember…
Never use soap inside the vagina.
Your vagina is self-cleaning and soap can cause irritation or contribute to infections.
You might find that soap, bubble bath, or other products sting, so be careful to rinse your hands if you plan to slip a finger or two inside your body.
More: How to finger yourself to orgasm.
We'd also caution against using the handle of anything for penetration. Instead, sneak your favorite dildo or anal-safe toy into the bathroom.
Discover: How to use a dildo during masturbation and sex.
Of course, you always have your hands. You can
Using Sex Toys in the Shower
Now, some of you might think you don't need to use the shower head to masturbate because you've got sex toys and enough privacy in the bathroom. That's great! You can enjoy dildos, butt plugs, and vibrators, among other toys, instead of or even with your shower head.
Dildos are safe to use in the shower because they don't have motors. Some even have suction cup bases that allow you to attach them to the wall and thrust against them instead of using your hands to thrust.
Non-vibrating butt plugs, anal beads, and sex toys that massage your prostate (if you're a guy) can similarly be used in the shower, although you might not be able to achieve a hands-free orgasm in the shower.
Splashproof vibrators should be safe for masturbating in the shower but not submersed in the tub.
Waterproof vibrators are safe to use in the shower and tub.
Sex toys for penises such as masturbators and strokers, may be used in the shower but probably need a dollop of sexual lubricant to use comfortably.
It goes without saying that you should not use anything that isn't safe to be used with water, including vibrating toys with cords.
There are many vibrating rubber duckies and similar toys that might not attract a ton of attention in the shower. But these tend to be novelties that might not deliver when it comes to power and settings. Plus, not everyone loves their shape.
If you need to use lube, use silicone-based lube because water-based lube will wash away in the shower or bath. Check first to see if your toys are compatible with silicone lube first.
Atmosphere for Masturbating in the Shower
Setting the scene – Not everyone needs to set the scene for a solo shower session, especially if they want to maintain their privacy. However, others might want to make an event of it with candles or incense, sex songs, lowered lighting, and other touches.
Potential irritation – Bath products such as shower steamers, bath bombs, bubble bath, or salts might be appealing because they can add to the sensuousness of the shower. However, you should not use them if your plan for orgasm in the shower involves vaginal penetration while submerged in the tub. In that case, the substances could enter your vagina and cause irritation or worse.
Phone on mute – If you have to take your phone with you, turn off the notifications so it only plays the music you want.
Test for sex toy noise? – To test, turn on the water and leave your toy operating on a washcloth or towel (it's unlikely you'd leave it against the shower wall while using it) before leaving the bathroom. If you can hear it, consider using a different setting or toy.
Don't assume that all toys or settings are equally loud.
If you want to be safe, repeat the test for any toy or setting you might use when masturbating in the shower.
On the other hand, if you've got the place to yourself, pressing "Play" on your favorite erotica story might be just what you need to relax and enjoy a little shower time self-love!
Foreplay and Buildup
This leads us to our next point. Some people may want to get their bodies and minds into the game before stepping into the shower.
Others won't. But…
If you're part of the first group, you may want to check out our foreplay guide which will show you every possible foreplay tip and technique you can use to get turned on and horny.
Shower masturbation foreplay tip – You might run your hands over your body or stimulate yourself before getting in the shower. You can do it in your bedroom or the bathroom and simply use the shower to finish yourself off.
However, being in the shower and shampooing your hair and washing your skin might be all you need to feel aroused as the steam and good smells of your shower products rise around you. Of course, you can grab your favorite toy to warm yourself up before grabbing the shower head… if you need to.
Learn: How to use sex toys to spice up your sex life.
The Dangers of Masturbating with a Shower Head
First, never insert the shower head or handle of anything into your vagina. They just aren't designed for that. Plus, they may be covered in bacteria because your shower and bathroom are pretty humid areas. And, yes that bacteria could wreak havoc on your vagina, leading to an infection.
Related: Bacterial Vaginosis – Causes, Symptoms & How To Treat It
It's also not super respectful to anyone else who might use the shower!
Temperature check – Be careful with the temperature. You should be able to comfortably stand the temperature of the water before you use a shower head on your clit.
Because the skin in and around your vagina may be more sensitive, you may need to use a more mild temperature for masturbating with a shower head than you would for your normal shower or bath.
What position? – Be careful about the positions you choose, especially if you aim to orgasm in your shower. If you're not securely planted in a sitting or lying position, for example, the throes of pleasure might lead to a painful slip and fall and a potentially awkward inquiry from a roommate or family member!
Discover: Over 100 different sex positions with demonstrations.
Don't rely on shower fixtures to support your weight – The internet is full of horror stories of shower bars, faucets, and even tiles that came out of place when people weren't careful enough in the shower.
A shower seat can help, but you can also install footrests or grips designed for use during shower sex. You might even be able to convince others that the footrest is to make shaving easier or hold your bottle of shampoo and the handles/grips are in case elderly relatives visit.
If you don't already have some sort of non-slip surface on your tub or shower, it might help to add one.
It's generally advisable not to spray water directly into your vagina. You can't see all the bacteria in it or your body's healthy bacteria that might be washed away [1].
Finally, pay attention to the clock. A long shower might lead to an unpleasant surprise when you open your water bill, especially if you split it with others. Or someone else might have to wait while you're busy diddling yourself. Be respectful of anyone else you live with.
Unfortunately, masturbating with the shower head just may not be something you do often. But that means it should be all the more special when you do!
Try It with Your Partner
Masturbation usually means a party for one, and someone else's helping hand might technically count as mutual masturbation. However, you may discover more ways to masturbate in the shower if someone else holds the shower head.
Your partner can find angles for the water that might be hard to achieve when holding the shower head yourself. Having both hands free might mean more pleasure for you, too! Finally, it can lead to some pretty great shower sex.
If you weren't sure how to masturbate in the shower before, you should be now! Our tips for safety and getting the most out of a steamy and sensuous shower have covered it all. Now it's time for you to try them out!
Orgasm Every Time. Easily. Here's How...
I want to tell you about my friend Karen.
Karen came to me one day. She was hysterical.
She told me that her marriage was falling apart because she and her husband didn't have satisfying sex.
Every time they were intimate, Karen was faking her orgasms. It turns out she couldn't orgasm during sex.
In fact...
She never had an orgasm in her entire life. Not one!
This left her feeling embarrassed and ashamed. And...
She completely hid this from her husband. Thankfully...
It turns out that there is a way for any woman to orgasm. Easily. And have multiple vaginal and full body orgasms during sex and masturbation.
After I shared the simple process with Karen, she could barely come to terms with how...
Quickly and dramatically her sex life changed.
We met up a few months later and...
She would not stop talking about it,
"I thought I was one of those women who couldn't orgasm. I used to think I was 'broken' and 'unfixable.' This saved my sex life, and that saved my marriage."
Even if you currently struggle to orgasm during sex or when masturbating, this process will also work for you.
And best of all, you don't need to do anything weird or uncomfortable to start having the best orgasms and sex of your life.