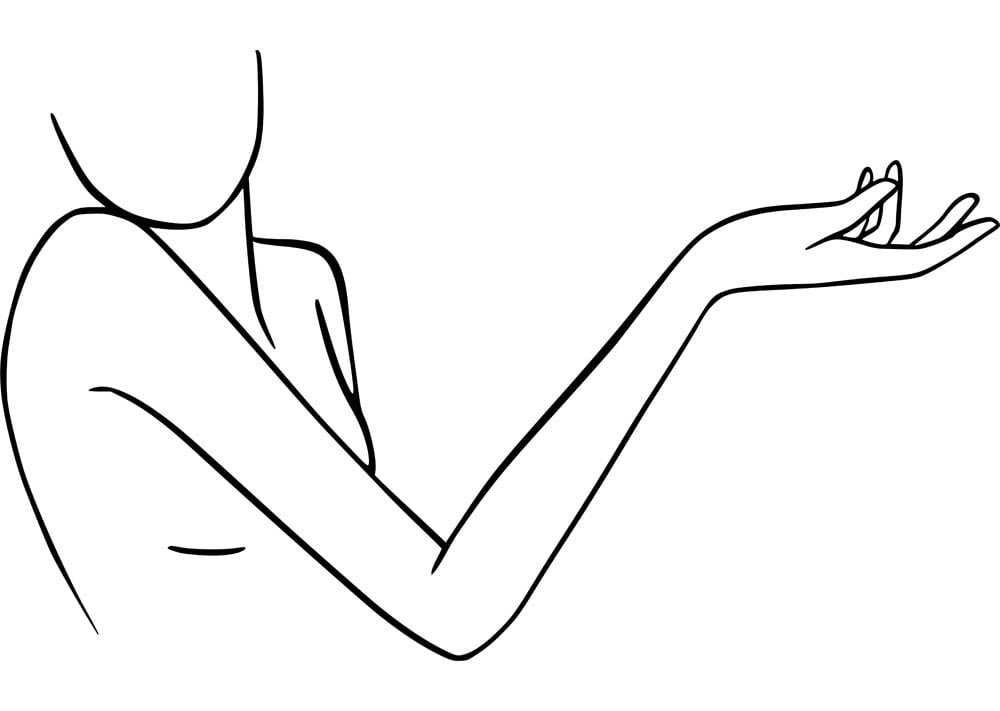 The sexiest thing you can do with your man is to have sex right? Wait just a second! There's something so primal and delicious about revealing your masturbation style to your lover, and mutual masturbation can produce intense orgasms.
Why Mutual Masturbation
Mutual masturbation solves some problems.
You can be intimate before you're ready to have sex (Read – first-time sex tips).
You can enjoy sexuality when you're in a long-distance relationship. More advice on that in this post.
You can be sexual if you can't have penetrative sex for any specific reason: infection, disability, upcoming Pap smear, risky pregnancy, etc. (activities without penetration are known as outercourse).
Prevent the spread of STIs.  Note that some STIs spread by skin contact alone.
You can try something new to make your sex life more fun (find out more ways to spice up your sex life).
It's not just for teens!
Masturbating together can also be a great way to increase your interest in sex, and it works as excellent foreplay.
Related: 22 Foreplay Tips
Plus, masturbating in front of each other comes with all the benefits of masturbation, including stress relief.
No wonder some Scandinavian countries even teach mutual masturbation to adolescents [1]!
In case you were wondering, masturbation definitely isn't bad for you [2].
Getting the Courage to Masturbate In Front Of Your Man
A lot of women have difficulty masturbating in front of their men. Women may take longer to become comfortable with solo exploration than men do, and many think that other women don't masturbate. But that's not true. Masturbating is common and healthy for both men and women.
Even so, masturbating in front of your man can actually be kind of intimidating despite the fact that you might already have had sex. You might worry that he'll judge how you touch yourself, what you look like or even the noises that you make. Rest assured that most people enjoy seeing their significant others in the throes of ecstasy, and mutual masturbation is the perfect exercise for this. In fact, it might be a fantasy for your man to see you masturbate.
You might also realize that you enjoy being watched (also known as exhibitionism), or that it's a turn on to watch your man with his hand wrapped around his dick (this is known as voyeurism). After all, no one knows how to touch him as well as he does. This could be an opportunity for you to learn about him and pick up a few tricks, and he could do the same for you.
Initiating Mutual Masturbation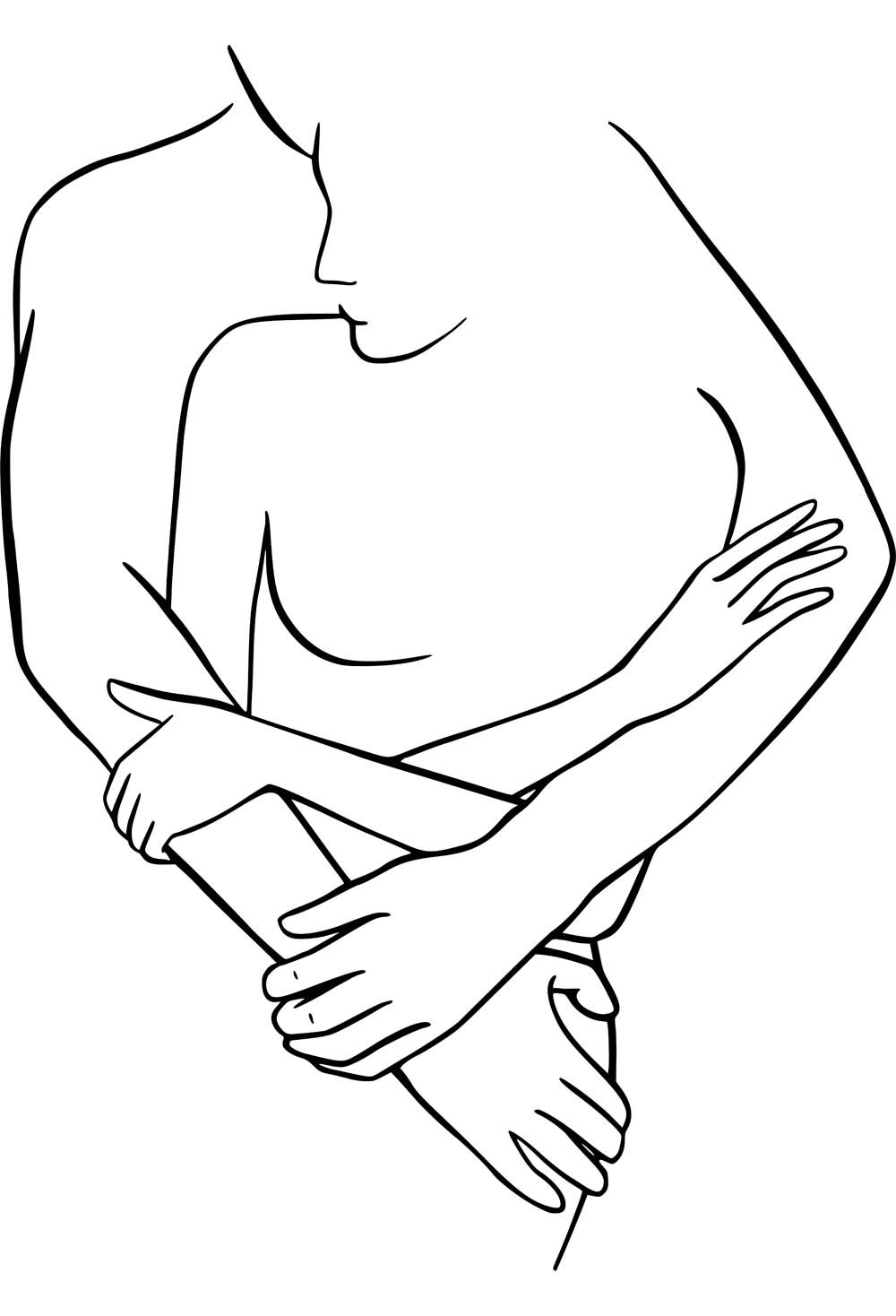 How do you get down to it?
You can suggest mutual masturbation to your man in a variety of ways. Perhaps you send him a sexy text (43 sexy text ideas in this post) during the day, or you might simply pause when you're getting down and dirty to tell him you think it would be hot to watch each other without having sex. One of the perks of mutual masturbation is that you can touch each other; although, you can certainly have fun with no-touching rules too. Don't forget about the "mutual" in mutual masturbation.
Another option is to strip for your man. You lose the clothing; he gains an erection. Sexy music plays in the background, and the lights are down low. But you let him know that he can't touch you – only himself.
Check out 8 simple tips to strip for your man.
Perhaps your man "walks in on you" while you're masturbating, and he decides to join.
Mutual masturbation can also start similarly to sex. You might be making out. Perhaps you're dry humping (guide to dry humping). You're aroused and want to do something about it. Eventually, clothing comes off. But it's not all about sticking Tab A in Slot B. Instead, you're going to masturbate together.
The Mechanics of Masturbating Together
Once you know what you're doing, get comfortable. Find a position where you can see – and show off to – your man (check out our ultimate list of sex positions for inspiration). Typically, you're facing each other, and many people enjoy making eye contact during mutual masturbation. You might be standing or lying on the bed.
Some people even like straddling their partner's body as they masturbate, which gives one of you an up-close-and-personal point of view! Experiment to find what works for the two of you, and don't be afraid to switch positions during your session.
This post on lesbian sex positions lists some great positions for fingering that will work well for mutual masturbation.
When you're in position, you can start touching yourself. Rub your clit, pinch your nipples, slip a finger or two inside. Whatever it is that you like – do it. Your man will be doing the same.
Related: 14 Powerful Masturbation Techniques and 9 Clitoral Stimulation Tips
But don't forget to remain connected. You can watch him stroking himself, but glance up to make eye contact, which will be incredibly intimate in this situation. Touch his face, his cheek, his abs. You know where he likes it.
Kissing is also important during mutual masturbation. If you're facing each other, you can lay a wet one on him. Read these 22 techniques for passionate kissing.
You don't need to kiss if you don't want to, and you don't need to face each other, either. Perhaps you drape a leg over your man while you're masturbating.
Giving A Handjob
You can also give each other a hand. Stroke his cock and massage his balls. He can reach between your legs, which is especially nice if you like mutual clitoral and G-spot stimulation. Lean into each other and give one another pleasure.
Although it seems like stroking him is an obvious up-and-down motion, it's time to think outside of the box. When your hand is wrapped around his penis, you can slide the skin up and down (assuming he's circumsized). You can also twist your hand back and forth as your stroke your man or use both hands, so you never break contact with his shaft.
Get more ideas for masturbating your man.
Handjob technique varies if your man is uncut. Gently see how far you can move the foreskin. Sometimes it's tighter, so you want to avoid pulling it too much, which can be painful. You'll have more leeway if his skin is a bit looser.
When all else fails, ask him how he likes it or to show you how to stroke him.
Related: How to Give a Handjob
We definitely recommend using lube to make things feel even better. Water-based lube tends to become sticky, so it's not great for a handjob. Instead, you can use silicone lube, which doesn't dry or become sticky.
If there's no penetration, you don't need to use condoms, and you can consider an oil-based lube. This type of lube is especially popular for jerking off. However, it's not compatible with all toys, and we'll talk about that shortly. You don't need to buy oil-based lube specifically. Coconut oil works just fine.
Learn more about the benefits of lube and how to choose it.
 Tips for Him
We wouldn't want to leave you out in the cold! Here are a few tips that your man can use to give you more pleasure during mutual masturbation.
Of course, you can always tell your partner what you like [3, 4]. Otherwise, how will he learn?
Find out how to talk about sex with your lover.
To be honest, there's no script for mutual masturbation. Do what feels good – and right. Here are a few ideas, though.
1. Include Sex Toys
Many women rely on sex toys to masturbate. Perhaps you haven't added them to regular sex, but mutual masturbation is the perfect time to bring out your favorite vibrator or dildo.
Read: How to Use a Vibrator
Your man might even like feeling your favorite vibrator if he's never felt it before.
Don't forget about toys for him, either. You can use a stroker (also known as a masturbator or sleeve). It's a sex toy that fits in your hand and goes over his penis, and becomes a sort of artificial vagina for him. A smaller, softer design might better fit in your hand, but you can certainly use two hands.
Tenga Eggs are one-time use masturbators that are quite popular and come with a variety of textures and features while you can buy strokers that are a little more expensive but will last longer, too.
Make sure to use plenty of lube to avoid uncomfortable friction. Water-based lubes are compatible with all toy materials.
Oil-based lube, which we recommend when just using your hand, is compatible with silicone toys (Doc Johnson's TruSkyn is silicone). But you don't want to use it with toys made from TPE/TPR (Cyberskin and Pure Skin toys fall into this category), jelly, rubber, PVC, or vinyl. Oil will also break down strokers made from latex.
Silicone lube is an option for high-quality silicone toys but might react with some silicone toys. You can check by doing a spot test near the base of the toy and rubbing vigorously. If the stroker becomes tacky, avoid silicone lube in the future. Similarly, don't use this lube with porous materials such as jelly, PVC, and TPR/TPRE.
2. Try It Over Cam or Phone
Are you separated from your lover? Mutual masturbation to the rescue! Turn on your cam or dial his phone when you're masturbating, and the two of you can have a great time together. Phone sex or cam sex can be a little awkward at first, but many people love it! This guide to phone sex and this one on Skype sex should help.
3. Talk Dirty To Each Other
When you're masturbating together, it's the perfect time to talk dirty. You can specifically reference what you're doing and how good it feels. You can also tell your man to show you how he likes it. If the two of you have a power exchange dynamic, you might even instruct him what to do, which brings us to our next point.
It's totally normal if you feel nervous talking dirty to your man. Discover how to talk dirty and enjoy it!
4. Take Control
Telling your man how you want him to touch himself can be hotter than you ever imagined. Tell him to stroke his shaft, massage his balls (tips for giving testicle massage) or pinch his nipples. You get to watch, and he breaks out of his routine.
It's fun when you swap roles, too. You never know what he's going to have you do, but you may just learn what he likes to see.
6. Fantasize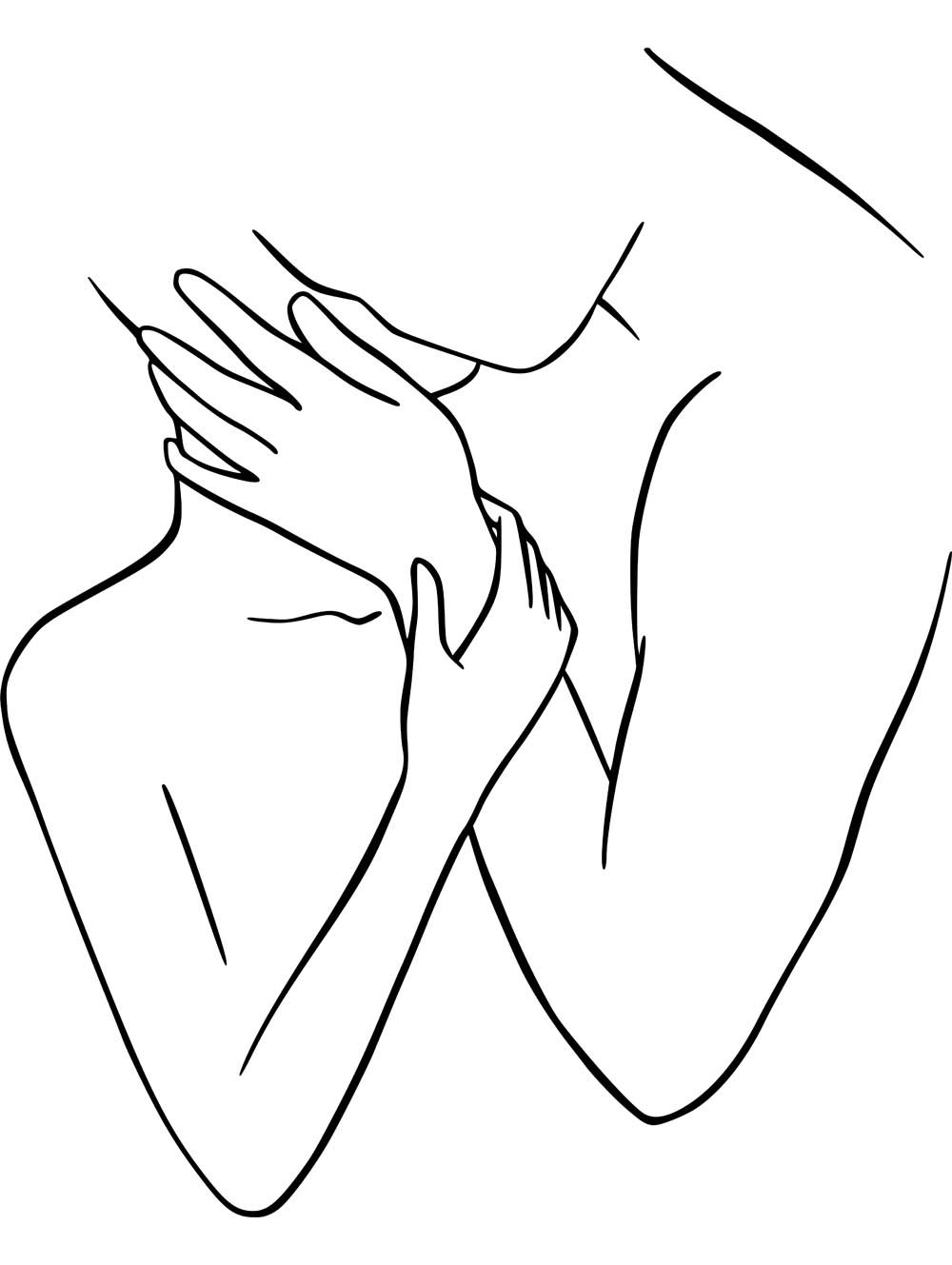 While you're mutually masturbating, you can share your fantasies with your man. Perhaps talk about a time when you had sex that was especially hot, a sex dream or one of the fantasies you have yet to share with your man.
7. Add Porn
Why not try watching porn together while you masturbate? It can be inspiring if watching your man isn't enough. You might also emulate what's on the screen if it takes your fancy.
Alternatively, you can read erotica. You can read it aloud to him or he can read to you, or you can take turns to really ramp up the sexual energy.
8. One At a Time
You don't always have to masturbate together. Perhaps only one of you is in the mood, so you masturbate while the other watches. It might lead to mutual naughty time, or it might not. Either way, it's okay.
9. Simultaneous Orgasm
Being able to cum at the same time is a worthy goal; although, it's usually easier said than done. The person who has an easier time achieving orgasm should try to time theirs when they can tell that the other one is close. Pay attention to sounds and muscle tension to see how close your partner is to orgasm.
Learn how to achieve simultaneous orgasm.
If you're able to orgasm multiple times (learn more about that here), you can get in a couple of orgasms before your partner finishes and might have an easier time syncing up your orgasms.
But don't focus on the orgasm too much. One of you may not cum, and that's completely fine. Focus on the pleasure, instead. It's about the journey, not the destination.
Don't worry if mutual masturbation turns into sex, either. Sometimes, we just can't help ourselves! If there's no reason why you're specifically avoiding sex, mutual masturbation can be a great form of foreplay as it can help you remain intimate with your partner when sex isn't possible, or you can simply use it to spice things up in the bedroom.
Resources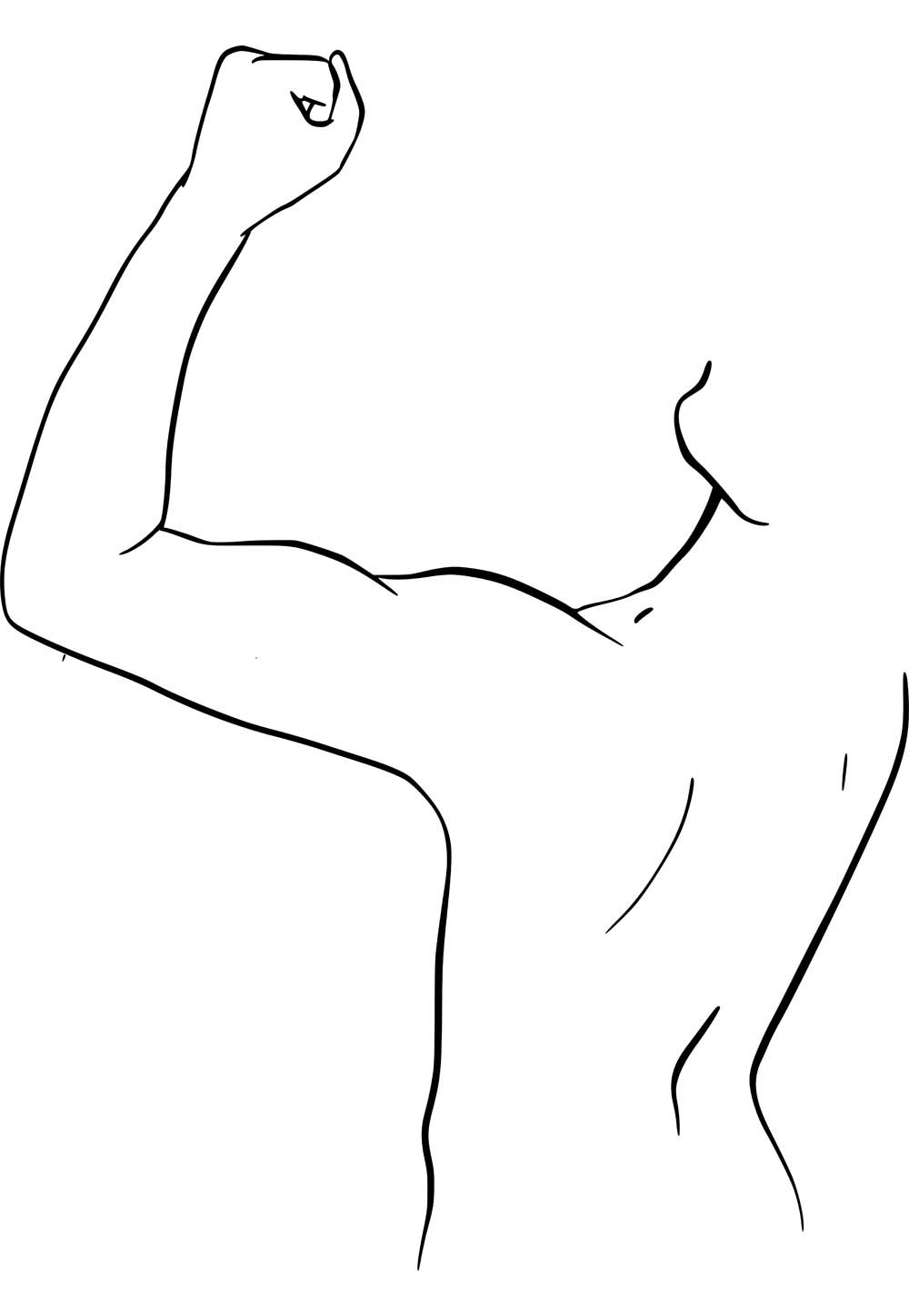 HelloFlo talks all about mutual masturbation.
Learn some of the risks of mutual masturbation from this page at Teens Advisor.
The webcomic OhJoySexToy offers pointers about mutual masturbation, or you can check our their comic about masturbating a penis.
Dr. Emily discusses the topic in this video.
Dangerous Lilly talks about the benefits of coconut oil as a lube and tests its compatibility with silicone.
Frequently Asked Questions
FAQ #1 – Isn't mutual masturbation only for teens, gay couples or people who aren't ready to have sex?
Nope! Sometimes people forget about mutual masturbastion and other non-penetrative types of sex once they have penetrative intercourse. We live in a society that perpetuates the idea of penetrative sex as the best or the goal, often to the detriment of other activities (not to mention orgasms). It's easy to forget how pleasurable mutual masturbation can be until you have no other choice or you make a concerted efforted to spice up your sex life. There is no hierarchy of sexual activities [5].
In short, if it feels good and you like it, then go ahead and do it!
FAQ #2 – Should I use lube?
Absolutely! Lube can make a handjob feel much better for your man. Many women also enjoy using lube when they stimulate their clits or massage their vulvas. Upgrade your mutual massage with your favorite bottle of lube: silicone-based is especially long-lasting.
FAQ #3 – Is mutual massage safe?
Mutual massage is a pretty safe sexual activity. Make sure that no fingers (or toys) have that come in contact with sperm penetrate you vaginally [6]. Doing so ensures mutual masturbation is a safe activity if you don't want to get pregnant [7].
Furthermore, there are fewer risks of STI transmission with mutual masturbation because you don't swap body fluids. However, if there are any abrasions on your skin and you come into contact with your partner's bodily fluids, you can contract an STI [8, 9]. According to research, HIV has occasionally been contracted through this activity [10].
Infections such as HPV require intimate skin-to-skin contact to transmit [11].