This discreet newsletter will teach you how to make him cum hard, give freaky oral sex & make him scream your name in bed. Click here to get it.
Being turned on is the best. Racy thoughts and blood pumping so loudly that you can hear it remind you what it's like to be alive. Periods of prolonged arousal can lead to mind-blowing sex and toe-curling orgasms. Plus, the process of getting horny can teach you a lot about yourself. In turn, you can teach your partners how to better please you, too! If you want to know how to get in the mood for sex now, try these tips.
*And by the way, we emailed our subscribers to our discreet sex tips newsletter asking for their own experiences and tips on how to get aroused, horny and get in the mood for sex and have included their quotes throughout the guide to give some extra perspectives.
Side note: If you are currently struggling to orgasm during sex or masturbation, then you may want to learn about the Easy Orgasm Solution. It will teach you how to have multiple vaginal and full body orgasms during sex and masturbation. It works even if you currently struggle to orgasm during sex or when masturbating. You can find out more here.
While you can skip straight to the tips for making yourself horny by clicking here, I strongly advise that you don't and keep reading to understand HOW you get aroused, so that you better understand the processes that put you in the mood for sex and make your horny.
Podcast: Effortless Orgasms
If you currently struggle to reach orgasm, then you may want to listen to this podcast where I teach you how to orgasm easily and often. You'll discover the simple strategies that will make reaching orgasm (& having multiple orgasms!) a breeze. Whether alone or with a partner.
Listen to more Bad Girls Bible podcast episodes here
Why Your Sex Drive Differs From Your Partner's (And Everyone Else's)
If you have come here wondering how to get aroused and in the mood for sex, it's likely that you feel frustrated due to a lack of sex drive or because you don't have the same sex drive as your partner. But this is normal, and your sex drive may not even be problematic. You just might not understand it. To help you understand why you have trouble getting horny, you need to understand what is known as the "dual-control model".
Related: If you want to give your man back-arching, toe-curling, screaming orgasms that will keep him sexually addicted to you, then you'll find them in my private and discreet newsletter. You'll also learn the 5 dangerous & "dumb" sex mistakes that turn him off and how to avoid them. Get it here.
Dual Control Model
The dual-control model was first suggested by researchers Bancroft and Janssen in 2007 [1]. The pair suggested that sex drive is based on two factors, not just one [2].
Factor #1: The first factor is the sexual excitement system or SES. This consists of everything that turns a person on. Anything that gets you sexually excited activates the SES; these things are known as accelerators. Seeing someone sexy, either in person or on a screen? Check. A certain smell, the way your partner touches you, a sexy song, wearing lingerie, or reading erotica? All examples of things that activate the SES like pushing your foot down on the accelerator in your car.
But the SES isn't the only factor. There's a second factor to arousal:
Factor #2: The sexual inhibition system or SIS. The SIS is the opposite of the SIS. Things that activate this system turn you off, and they're known as brakes. Brakes can be pretty obvious. Stress is a big one [3], so is feeling disconnected from your partner and having a poor self-image [4]. Childhood trauma and abuse [5], depression, and even certain medications can act as brakes, and you might not suspect it.
You might wonder why sexual brakes exist at all, but there's a good reason: they prevent us from having sex that might be risky or reacting to inappropriate stimuli. Otherwise, the SES can run rampant.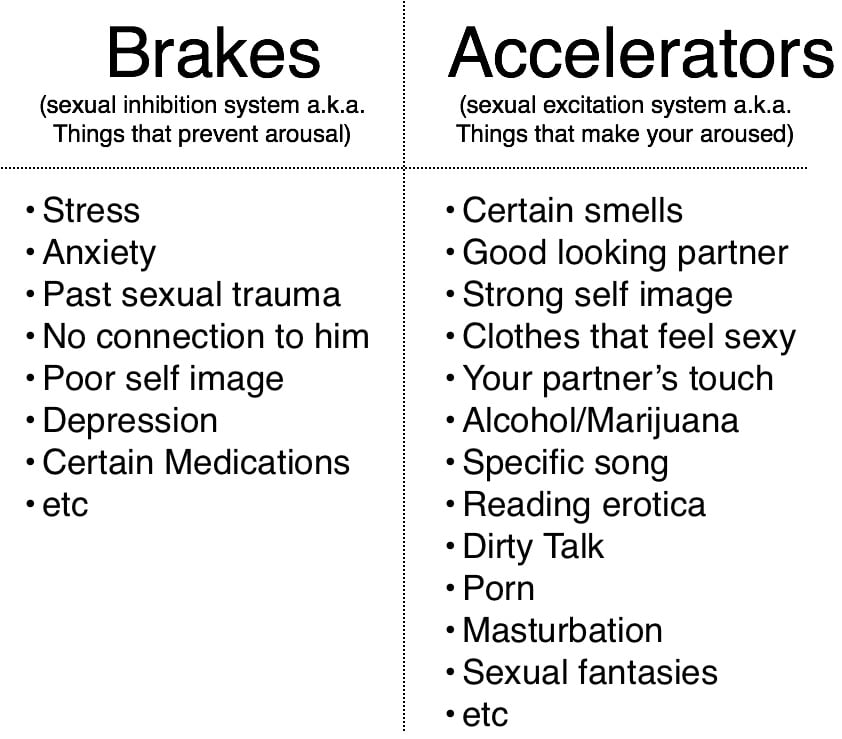 Problems occur when your excitement and inhibition systems are out of balance. If you have sensitive brakes, for example, you're easily turned off and find it harder to get turned on. If your brakes are insensitive, you might engage in unsafe sexual practices. On the other hand, people with sensitive accelerators get turned on much easier, and those with insensitive accelerators are harder to turn on.
Psst, men. Learn how to turn on your girl.
Men have more sensitive accelerators, but their brake systems tend to be less sensitive than women's'. Overall, there is more variation between women than there is between men and women, however [6].
Traditional advice to help you get aroused focused on adding accelerators and pressuring the excitement system. But the discovery of the dual-control model shows that many women need help taking their foot off the brakes. So if you are struggling to get horny, it's not because something is wrong with you. You're just misunderstood.
Now that we know this, however, we can provide advice that actually teaches you how to get in the mood for sex by decreasing brakes and increasing accelerators.
The Phases of Arousal
Another difference between the way men and women experience sex drive comes with the stages of arousal. You might be familiar with the 4-stage model that has been used to explain the sexual response cycle for decades. It was originally described by researchers William Masters and Virginia Johnson and includes excitement, plateau, orgasm, and resolution [7].
In men, the graph heads up in almost a straight line until orgasm, where it drops off.
Things aren't so neat for women.
Researchers originally proposed that women experienced a similar 4-phase model; although, they suggested that a woman's excitement was much more instantaneous and that there was a lesser difference between the plateau and orgasm than men experienced. An example graph of a woman's arousal wasn't a straight line, either; a woman might experience several peaks and valleys during the process, and this doesn't even take multiple orgasms into consideration!
Kaplan Model: However, not everyone agrees that this model applies to women as it does to men. In the 1970s, psychotherapist Helen Singer Kaplan suggested a triphasic model, instead. Kaplan's model started with desire, which leads to arousal and, finally, orgasm (resolution) [8]. The original model didn't even include desire! One of the issues with Kaplan's model, however, is that it still assumes that mental desire becomes before arousal, and this isn't always the case.
Responsive Desire
The linear model described above doesn't work for women whose desire is responsive.
Responsive desire, what does that mean?
Responsive desire means that you feel desire as a result of erotic contexts. This means you might not feel desire until after you've begun fooling around with your man. Your sexual accelerators might be things that happen further along in the process than someone else's if you have responsive desire.
Some women have already discovered that having sex before they really want to is a successful strategy [9]. You might need to force yourself into the habit if it's been a while. As one woman who gets the Bad Girls Bible newsletter explains:
Schedule sex. I know it sounds completely unsexy, however, when you've been out of the mood for so long, sometimes you need to remind your body of how great sex can be. I promise after two or three times, spontaneity will come back into your sex life.
Responsive desire is the counterpart of spontaneous desire. Because men more often experience spontaneous desire (although, they can experience responsive desire, too), women who do not experience this might worry that something is wrong with them, that they have low desire. But this isn't the case. They just have a different kind of desire.
You can see how linear sexual response models wouldn't work for you if your arousal is responsive and not spontaneous.
More recent models have been circular [10] and non-linear [11]. While science may not be in agreement on a single model for sexual response in women – or if a single model works for them all – there's no denying that women and men function differently in this respect.
How To Get In the Mood For Sex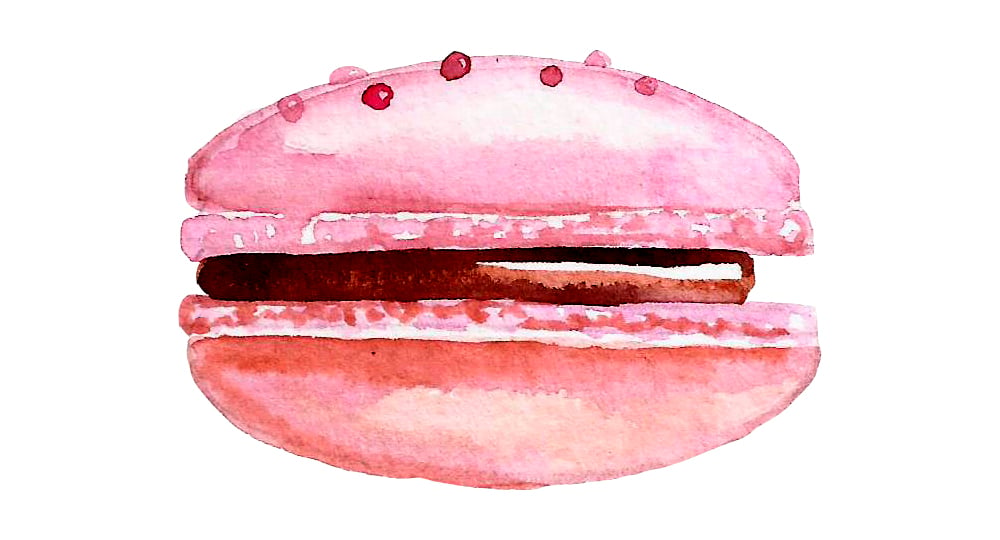 So far you've learned that your sexual response model is all your own. If you want to get horny, you need to:
Release your brakes – aka your sexual inhibition system (SES) – This means you need to do things that address your inhibitions if they are many or particularly sensitive. Some examples of inhibitions include stress, feeling disconnected from your partner, having a poor self-image [4], childhood trauma and abuse [5], depression, certain medications, anxiety, exhaustion or anything else that prevents you from getting turned on and horny.
Encourage your accelerators – aka your sexual excitement system (SIS) – This means you need to focus on things that actively turn you on and make you horny, whether it's seeing someone sexy, either in person or on a screen, smelling a certain scent, being touched a certain way by your partner, hearing a sexy song, wearing something sexy, reading erotica or any of the ideas given below.
Respect your desire if it's responsive – This means that you only get horny, aroused and in the mood for sex after you experience some kind of sexual initiation from your partner. For example, you could be watching TV, without feeling aroused. Then your man starts kissing your neck which starts to get you super aroused.
This means there's no one-size-fits-all way to get horny and in the mood, but we've collected suggestions from real women that can give you some ideas about how to get horny.
1. Set The Scene
How can you be horny if you're not surrounded by a sexy atmosphere?
Find a scent you like, and fill the room with it through candles, incense or room spray, or mix an essential oil with plain lotion and massage it into your skin. Many women love the scent of vanilla, which is easy to find in most candles. Patchouli oil, an essential oil, is a known aphrodisiac that's been used for hundreds of years, which boosts the sex drive. Some women are turned on by the smells of musk, peppermint, lavender, and jasmine. Pumpkin pie and licorice can also do the trick.
Try them all, and see which works for you. You may even find that you need to just smell your man or his cologne…if so, then grab one of his t-shirts.
If you're not already surrounded by the romantic glow of candles, dim the lights or use just a lamp. Drape a colored scarf over your lamp to enhance the ambiance.
Next, it's time to please your ears. Turn on music if it helps you. Some songs are completely hot and arousing and can get you in the right frame of mind for wanting sex. This list of sexy songs is over 450 strong and has something for everyone.
Some women prefer listening to songs that remind them of their lovers to get turned on.
2. Take A Shower
Many women find that taking a shower helps them get into the mood. Slowly caress your body and massage your scalp as you get clean and start having some dirty thoughts. Take your time and enjoy.
If you want to know how to turn yourself on, use sensual massage like this woman.
If I want to turn myself on. I'll start with taking a long hot steamy shower with my favorite body wash. Low lights soft sexy music. And instead of using a washcloth or loofah I'll just use my hands to slowly wash myself everywhere pretending it's my lover running his hands all over my naked skin. I pay special attention to my breasts and nipples and work my way down slowly to my womanhood.
When you step out of the shower, you can slip into something than makes you feel sexy or nothing at all.
Bonus tip: You can use the flow of water from the shower head to stimulate your vulva.
3. Read Erotica
Nothing will take you to fantasyland faster than reading a racy book, which is a surefire way for you to get turned on. You can imagine yourself in the scenes, linger over the parts that are turning yourself on and even reread your favorite passages. One reader described it as the best way to get aroused because
my imagination can match what is happening in the story.
Pop open a book while you're waiting for your lover to show up at your door or when you simply want to spend some quality time with your favorite vibrator. There's far more out there than "50 Shades of Grey," too! Alison Tyler's BDSM trilogy "A Story of Submission" has recently wrapped up with the third book, "Wrapped Around Your Finger," and will leave your panties wet indeed!
Cleis Press is known for publishing erotica. They publish books about everything from LGBTQ folks to bondage, sex with strangers and stories involving fantasy elements, among others. However, there are plenty of books from independent publishers too that will help arouse and turn you on. These include Ann Rice's "Sleeping Beauty" series, which is an erotic take on the classic fairy tales. "Story of O," by Anne Desclos is often known as the erotic novel that started it all.
If you need something now and free, try Literotica.
You can keep hands free with audio porn, which is available on Spotify and sites such as http://soundsofpleasure.tumblr.com.
If you enjoy reading the printed word, you might enjoy putting those words to the page yourself. You don't have to share it with anyone. Your stories can be a naughty little secret that you keep in your nightstand. Or you can read them out loud to your partner to get your juices flowing.
4. Watch Something Sizzling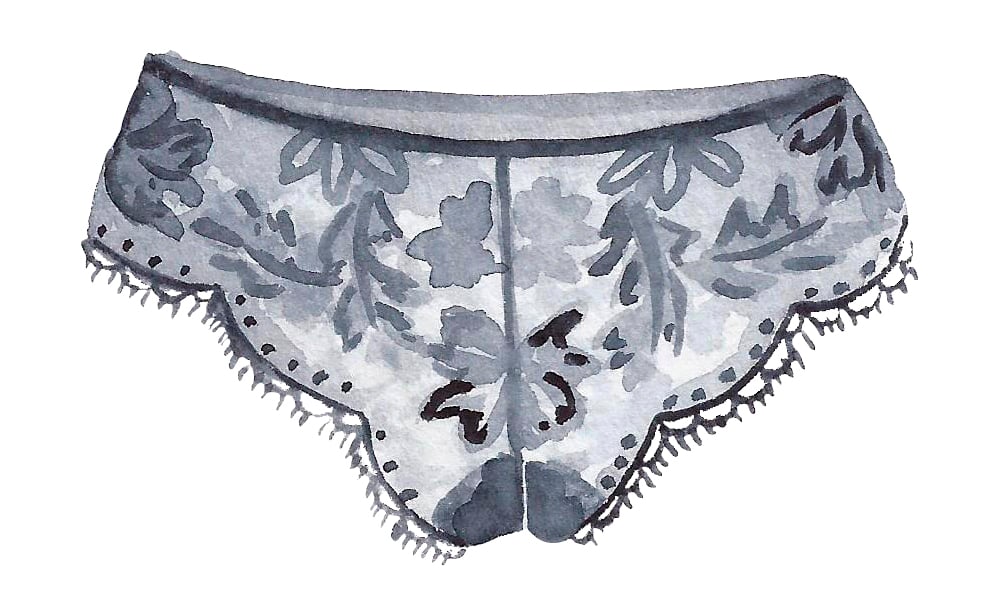 Now, we don't just mean porn, but it's awesome if that's what gets your blood rushing to your more sensitive parts. Toss aside any notions that you might have about porn always being demeaning to woman. In fact, many women like porn just as men do.
If you want to know how to turn yourself on, try watching a video of men and women masturbating, having straight sex, having girl-on-girl sex or even guy-on-guy sex. All of it can help you with getting turned on.
There are so many sites and movies, and it's difficult to name just one. Many women are turned off by mainstream porn, however. If you prefer something more tasteful, with more plot or more romantic, you might like Hot Movies for Her or Bright Desire. The latter bills itself as "new age porn." There are also a bunch of excellent sites like Kink if you like bondage. Check out Erika Lust, too. This female director knows how to get women horny!
Once you find something you like that gets you horny, send it to your man to pique his interest like one of our readers does!
If my fiancé is doing something that I've seen before in porn, I automatically get more "in the mood."
You can also watch a romantic movie or a drama with a steamy scene, whether it involves sex or not. Here are a few of our favorite scenes:
The potter wheel scene in "Ghost"
"Fear's" roller coaster scene
Every scene in "Cruel Intentions"
And the entirety of "Eyes Wide Shut"
The handprint in "Titanic"
Add "Wild Things," "Fatal Attraction" and "Showgirls" to this list of things to watch to get horny. The list becomes ridiculously long when you factor in sizzling TV scenes that can encourage you to slip your hand into your panties. We can't get enough of Dean and Anna's scene in the back seat of the Impala from "Supernatural," and there are some oddly erotic interactions from "Orange Is the New Black."
Several readers told us that they like to watch videos of their partners masturbating, too! You can help your man record, or he can send you one. Another option? Watch a video of the two of you having sex.
5. Send Sultry Texts
This tip won't just get your engine running – it will do the same for your partner. No wonder so many readers suggested flirting over text and sexting, with and without photos!
When I really want to get horny I'll either masturbate or I'll sext my guy. Sometimes I even send him dirty texts with plenty of innuendo.
Another thing I do is I send a suggestive text and my hubby. He knows when he gets that text it is time for him to respond throughout the day to help me get in the mood.
Sending sexy texts over the course of the day will have you both aching to get down and dirty once you get home from work or running errands. As one reader put it:
Nothing turns me on more than attention that starts hours before sex.
We won't even blame you if you can't wait and you have to reach into your nightstand before lunchtime hits!
Don't worry if you're not great with dirty talk because this guide on how to talk dirty with a further 73 dirty examples will help.
Related: 43 Sexy Text Messages To Send Your Man
Remind your partner of something you've done together that gave you an amazing orgasm or send him a message about something you want to do. The two of you can play a game where he tries to guess what you're wearing or doing, or you can snap a quick shot with your phone that hints at your sexy underwear without giving it all away.
Another thing I do sometimes is wear lingerie under my work clothes and text him a teasing picture of the lace peeking out of my shirt or something. Then, I know the minute I walk through the door my clothes will be torn off.
Many messaging services support audio and video files, which means he can see or even hear you to entice him to rush home early.
You can go the extra step and hire a professional photographer to take photos so stunning that you might want to hang them in the bedroom. Boudoir photos make excellent presents, but you'll also get a boost in confidence that's great for your sex drive!
One important thing with this tip though. If you can't trust your man 100%, then there is a chance that your sexy photos may get into the hands of others.
Single? Don't worry because you there are still ways to get horny and have way some hot and heavy interactions without any strings attached. Thanks to dating sites, Facebook and apps like Tinder, there's a never-ending supply of willing chat partners with whom you can send a few naughty messages – and it never has to go beyond that!
6. Use Sensual Touch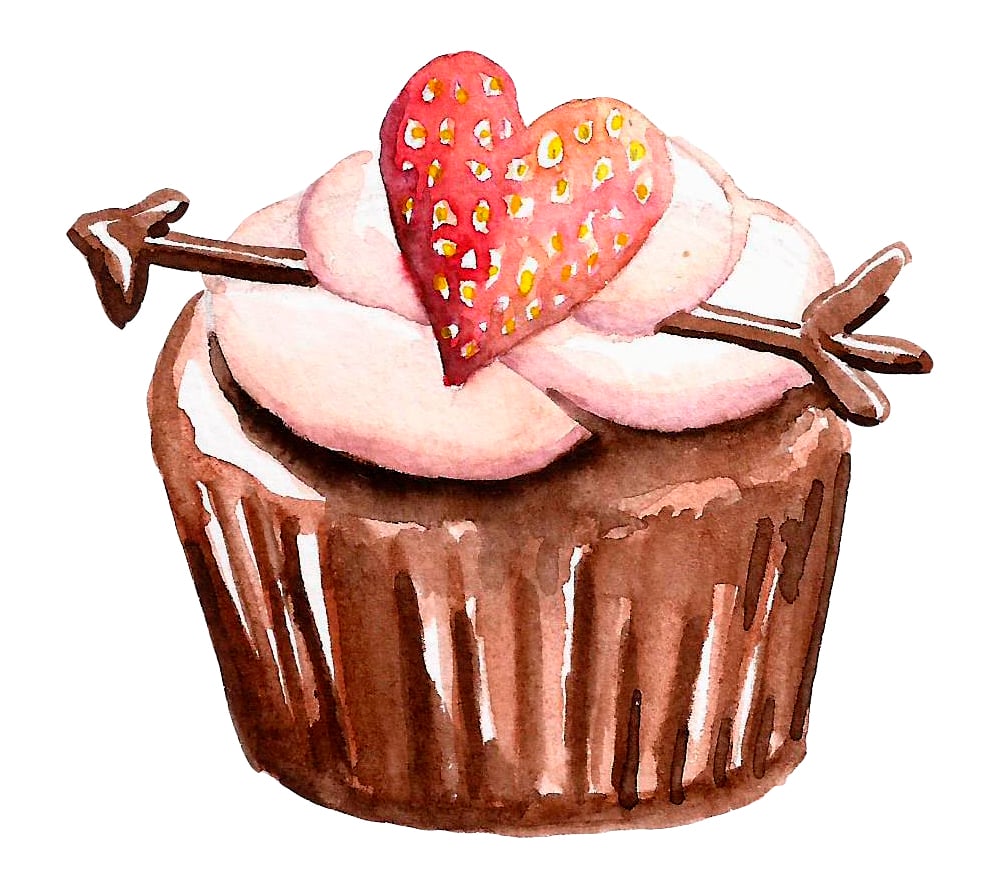 So many women responded that being touched is how they get aroused. These women probably have responsive desire, so the right touch thrills them! Out of all the ways to get horny, this one is the one that most incorporates your partner, too!
This can include everything from giving each other sensual massages (tips here and here), to giving him a handjob (check out the hand job guide here) to simply kissing. If you start with naughty messages back and forth during the day, you might find yourself amazingly aroused before your lover even touches you, and every caress will send jolts of electricity across your skin and down your spine.
And the orgasms that result from prolonged foreplay? Those are some of the best!
Read this if you want to learn how to orgasm every time.
Need proof that this helps to turn you on? Just read the testimonies below!
A nice calming yet sensual massage usually helps get a girl into the mood.
Sometimes just touching someone else does the trick, too!
Giving my man a handjob (gets me going every time)
A partner is nice but not a requirement. Your own hands can do the trick.
Use a lubricant or lotion (coconut oil is a great, cheap lube you can use), and glide it over your body. This is a pretty reliable way of turning yourself on. As you're rubbing in the lotion, you should start to feel your body responding and becoming aroused.
Another i love is basically caressing my breasts before masturbating or sexual intercourse sometimes. It's enjoyable using hands alone but adding a lube like baby oil or what not adds a nice touch. It may be even better if the man joins in
7. Masturbate
Most women start masturbating after they start feeling horny. But remember, if you have responsive desire, you can get aroused and in the mood by starting to masturbate before you feel horny. So take some time to snake your fingers between your legs. Explore all parts of your vulva: the lips, the stretch of skin that leads to your anus (your perineum), and finally your vagina.
I put together an exhaustive list of 14 masturbation techniques that guarantee orgasm that includes detailed illustrations of exactly what to do, along with a separate guide here that details 8 more ways to finger yourself to back-arching, screaming orgasms.
Try various positions: be your own porn star in front of the mirror, stand up, sit down, get on all fours, and bend over the bed. One woman explains why this works for her:
In essence, I'm showing myself how I look and sound to a man when we're fucking.
Masturbating different ways makes it easier to cum when you're with your guy. For details on both your anatomy and the masturbation techniques that work best, check out this powerful guide.
8. Use Toys And Other Tools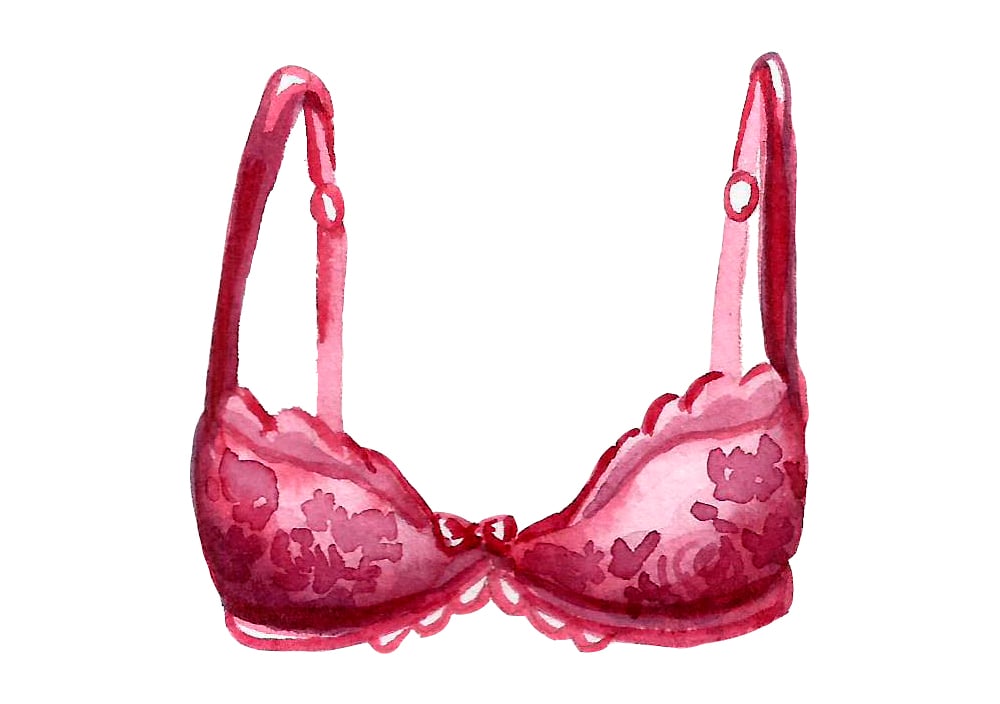 Your hands aren't the only tools at your disposal when you're learning how to get horny. Vibrators are a great way to get aroused and horny, and I even created a complete guide to using vibrators for maximum pleasure here.
Experiment with different vibrators when learning how to turn yourself on. Rabbit style vibrators stimulate the clitoris. You also might want one that has a curve to let you easily stimulate to your G-spot (learn how to find it here), a place on the front wall of the vagina, about 2 inches in. Aim the G-spot vibrator up toward your belly button. If you get a waterproof one, you can combine your shower head with the G-spot wand for some really intense orgasms.
Speaking of the shower, directing a stream of water between your thighs from a handheld shower head or the tub faucet is a great way to get turned on. You can also place yourself over a hot tub jet. Hang onto the edge of the tub as you feel the pulsating jet stream massaging you in just the right way.
There are a bunch of other great sex toys you may enjoy using to get yourself in the mood. The list includes dildos (learn how to use a dildo), nipples clamps, butt plugs and anal toys, among others.
A few of our readers mentioned using a blindfold, even if you're not really into kinky things. By removing your ability to see, you heighten your other senses and anticipation. It's great for sexual tension, and one man describes what it does to his partner below.
By taking away her ability to see what is going on around her. That in turn puts her on edge (but in a good way) heightening her other senses to try to figure out her surroundings and what is happening to her body.
You can take it further and add bondage and other sensory deprivation, but a blindfold is a good start.
9. Shop for Sexy Little Somethings
Shopping is a fun activity for many women. Take it to the next level by shopping for sexy items such as lingerie like one woman who reads this blog:
Shopping for, trying on, wearing lingerie, especially to work. It's uncomfortable, but reminds me all day how hot my night will be when he discovers it.
Whether you opt for a chiffon babydoll, a lacy bra and panty set or a bodystocking, you've got plenty of options. The key to feeling sexy and aroused while wearing lingerie is to wear something that feels good on you and that you feel good wearing. This explanation from one of our newsletter subscribers below explains it perfectly:
The trick with picking an outfit is it has to make me feel sexy, not just turn my man on.
Sexy means different things to different women, too. Even something hidden beneath your clothes can help get you aroused.
The thing that makes me feel the sexiest is my bra and panties. Even when I wear jeans, sweatshirt and ball caps my bra and panties make me feel like a million bucks.
You'll find more advice on choosing great lingerie in this guide.
Don't forget the right accessories, too. A pair of kitten heels might have you feeling like a sex kitten, and your partner might even want you to keep them on in bed.
Don't just stop at lingerie, however. Shopping for sex toys is a great way to find something new to titillate yourself, and it can be a fun activity to do with your partner. Fortunately, online shopping means you won't have to step foot into a shady shop, your privacy will remain intact, and you can shop for the best deals.
Even if you can't put on the lingerie or use the toy right away, you're going to be turned on while you wait for the package to arrive at your door.
Also: You may want to learn the signs that you are really turning on your guy.
10. Use Your Imagination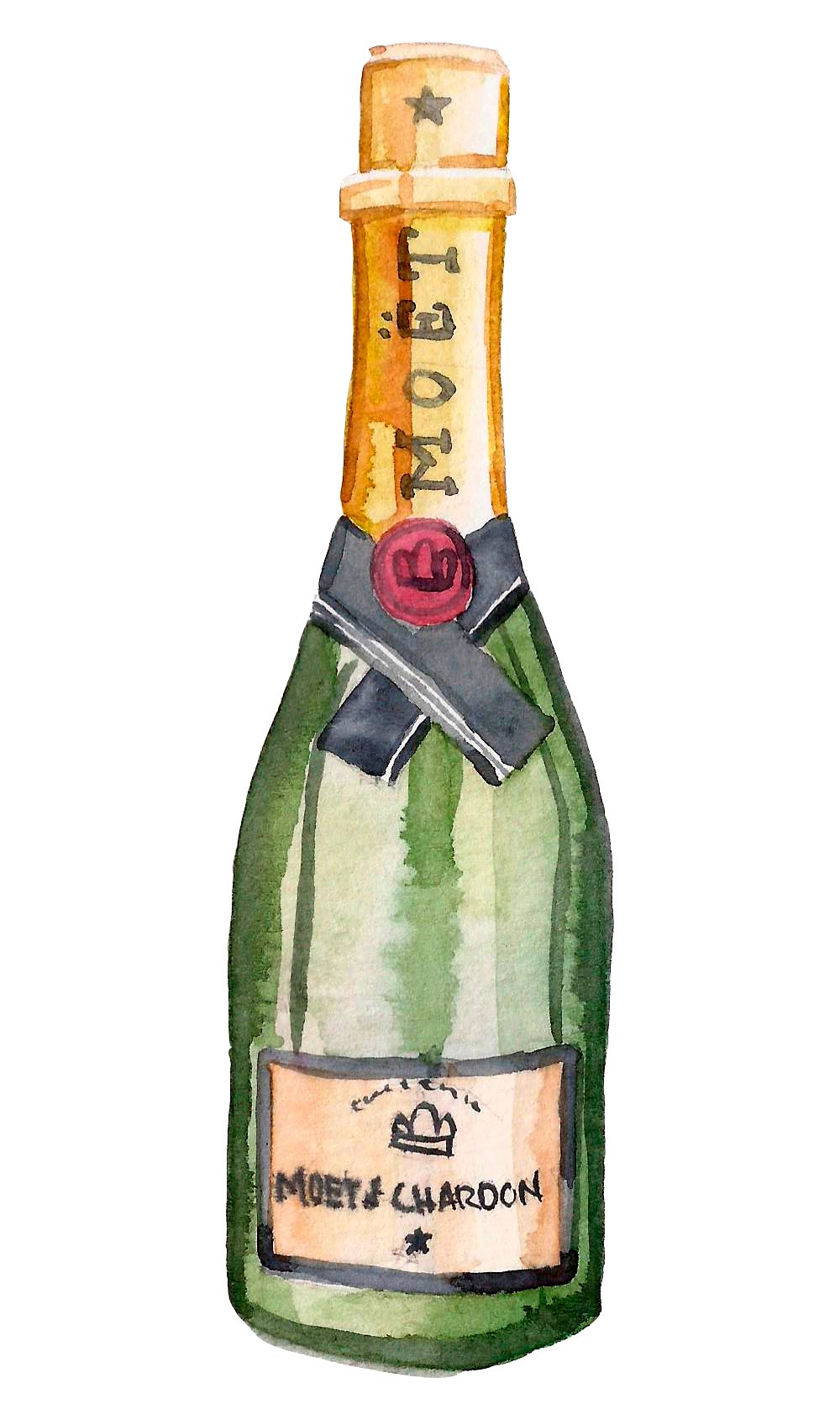 Perhaps the most common way that readers of the Bad Girls Bible use to get horny is to rely on their imaginations. There were three main answers to our survey about arousal that came up time and again: thinking about the sex that was going to happen, remembering great sex from the past, and fantasizing about situations and people that may not necessarily be realistic.
Several women explained how they get horny by psyching themselves up for sex. Here are a couple examples.
Try imagining in the mind of you and the person you are about to be intimate with already in the act. Also, imagine that it is extra steamy and hot by being touched in just the right spots and at the right pace.
Really visualize sex and go through it in your head focusing on what it will look like, feel like, smell like, taste like. I'm not saying the actual act has to be exactly how you visualized but it helps get you in the mindset and mood.
Sounds easy enough, right? It's just as easy to recall a steamy memory.
Think about the last time you had hot sex that gave you the best orgasm ever. Maybe it involved hair pulling, restraints and biting (more on having passionate and even rough sex). Perhaps it was great because you had sex outside. Maybe he used a toy on you. Whatever it was that gave you so much pleasure, think about it to get turned on all over again.
Other women described remembering
the bouncing of his body against mine and how that feels
Hit the repeat button in you brain and think about the hottest intimate moments you have shared with your partner.
One woman's go-to fantasy is her first orgasm!
All I have to do is think of the amazing feelings that orgasm produced and I want to relive it again and again!!!
Some women shared fantasies with their partners, but you don't have to, especially if you are fantasizing about someone else. This is pretty common. A sexy actor or musician, your boss or even the cute barista might be tonight's inspiration.
You can also imagine scenarios such as being a dominatrix, being watched while you masturbate (or having your man walk in on you!), forced sex, spanking, girl-on-girl action, or a threesome (18 good threesome positions). Readers tell it in their own words:
I can imagine having sex with someone. Imagine them walking in, while playing with myself – and seeing the reaction they get = huge turn on.
Your fantasy doesn't have to be something you would even do in real life, just something that helps to turn you on.
11. Have a Drink Or Smoke
Several people responded that a drink or two is a good way to get aroused. There are a couple of reasons for this. Alcohol makes you feel less stressed, and you learned earlier that stress is a big brake when it comes to desire. Aside from increasing relaxation, these things can lower inhibitions that might be holding you back from having great sex.
Keep in mind that moderation is key. Too much alcohol might result in sloppiness, and studies show that people make riskier decisions regarding partner and birth control when drunk [12].
So pour a glass, pair it with a nice warm bubble bath, and start to feel your sexual desire build.
Some women also recommended cannabis. One study found that half of the women report feeling more aroused after smoking pot, too [13]. Pot smokers tend to have more sex [14] and not make as many risky decisions when it comes to sex while high.
But if you're not comfortable with this, feel free to try another way to get horny from our list.
Whether all or just a few of the methods on this list help you get horny, it's okay. Everyone's sex drive is different, and what works for you one day might not work as well the next. Remember to experiment and switch things up, and you'll be in control of your libido!
Understanding Hormones and Desire
One thing you may notice is that it's sometimes easier to turn yourself off than at other times, even when you try to take into account all your accelerators and brakes. One possible reason for this is hormones. Your hormones fluctuate during the month because of your menstrual cycle [15]. Whether you want to or not, your body prepares to get pregnant. It basically sends horny signals to encourage you to find a mate and make a baby.
Theoretically, this would occur near the middle of your cycle (around day 14 if you have a 28-day cycle) because this is when ovulation occurs [16]. In fact, some women report a greater drive for penis-in-vagina sex at this time [17]. But many women experience a surge in desire right before they get their periods. This might be due to increased activity in the genital region.
However, hormonal birth control such as the pill, certain IUDs, implants, the shot, and patch can all mess with your body's natural hormones and alter the intensity of desire.
Because hormones are so important to desire and arousal, menopause also affects sex drive for many women. Natural menopause leads to a decrease in estrogen in your body, and your sex drive can plummet because of it. Oophorectomysurgery can cause the same effect [18] because it removes your ovaries, which produce estrogen. This is why some menopausal women struggle to get horny.
Related: Sex After Menopause
Fortunately, there are estrogen supplements in the form of pills and creams that can replenish some of this hormone. You can discuss your doctor about hormone therapy or look for over-the-counter options. Read this article on increasing sex drive for more tips to increase desire overall.
Your body's ability to self-lubricate is also affected by menopause, so menopausal women can benefit from using a personal lubricant, even if they've never needed it before.
We think lube is pretty great, however, and that everyone should try it. Discover the benefits in this post about lube.
What About Exercise
Many people who claim they can teach you how to get horny will emphasize exercise. But does that theory hold any water?
There seems to be something to it. Exercise helps get your blood flowing, which is important to arousal as you'll learn in a bit. It also keeps you healthy, and healthy bodies are more likely to have healthy sex drives. A toned and strong body also makes many people feel more desirable. You've already seen how feeling sexy can make you want to have sex, and exercising is just one way to achieve this.
Finally, exercise releases feel-good hormones known as endorphins. When you feel you heart rate rise, you might just want to do something that feels even better [19]!
When Everything Fails To Get You Aroused
Unfortunately, depression may be a more serious concern than whether you can get horny. One depression medication, Wellbutrin, may actually increase sex drive in women. Consider bringing it up at your next doctor's appointment.
Although drugs used to treat depression and anxiety are a common culprit when it comes to lowered sex drive [20], it's not the only medicine to look out for. You might be surprised that antihistamine drugs can mess with sex drive (and make it harder to self-lubricate) as well as some heartburn medications and even antifungals.
Most people realize that medication that's intended to treat high blood pressure can have a negative effect on a man's erection (learn more about boners), but it can be bad news for a woman's desire, too [21]. While desire more often starts in a woman's brain, genital blood flow is significant to physical arousal. Talk to your doctor if any medicine interferes with your ability to get turned on.
How Men Can Help Their Partners
While the Bad Girls Bible might be a site for women to unlock their sexualities, women can often use an extra boost from their partners. Ladies, feel free to hand the screen over to your partners.
Men, get ready to learn how you can help her get horny, so you'll both enjoy the experience more.
1. Let Her Know You Want Her
Your lover doesn't just want to feel like you want sex from her. She wants to feel like you want her. There are a lot of ways to do it. The things you say and the way you touch her (more in just a bit) are important. But don't underestimate the power in the way you look at her.
One of those looks of intent from my man. The kind that make me want to melt as he gives me a teasing kiss and whispers, "later, baby."
To me, the greatest aphrodisiac in the world is a person who thinks I'm sexy and desires me. How can you not help but be turned on?
2. Know Where To Touch Her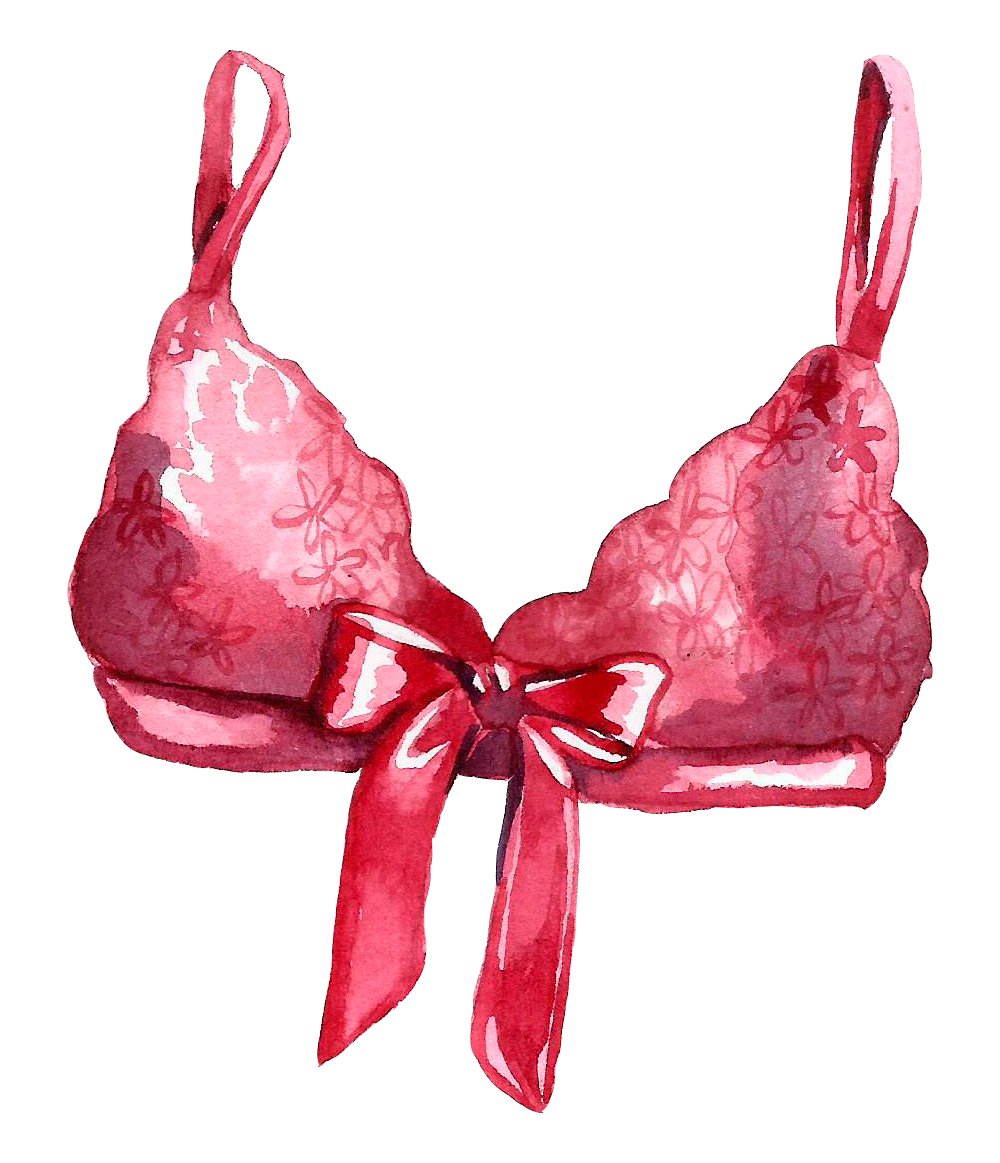 Many of our readers discussed how they melt when they partners touch them just right, and we don't just mean below the belt. One popular spot? The collarbone. The neck is also one way to get her juices flowing. But you don't need to take it from us.
Have him hold your face and kiss you slowly. Teasing you with his tongue. Kiss your neck and all along your collar. Works every time
Men tend to go straight down south. The body needs to be [awakened] waken before jumping right in.
Ears are another fan favorite!
What really gets me going is when my man swirls his tongue around in my ear. It drives me insane and makes me willing to do absolutely anything he says. He also nibbles and gently bites my ear. It makes me so sensitive all over my body.
I absolutely love when my fiancé kisses the back of my shoulder up to my neck and ears!
Discover the 12 surprising erogenous zones and try touching them instead of heading directly between her legs.
3. Show Her You Care
It might sound cliche that a woman will be more likely to want sex after you've done the dishes, but there's definitely a kernel of truth to it. There are a few reasons for this. First, these thoughtful measures show your partner that you care, and this makes her more likely to want sex with you. One woman replied,
What works best for me is to come home from work to a clean house and dinner on the table
Of course, if you do your share at home or help with the kids, she will have time to sit down to breathe and relax and think about sex. As one reader puts it:
We want our man to step in a give us a break in life so we have the time to feel sexy again.
Hear that, gentlemen? She wants to feel sexy so she can get aroused!
The way you approach this can help her to get horny or turn her off [4]. And whether you have sex or that sex is quality affects relationship happiness [22].
4. Take Her Out
A date night is a powerful tool. Making time for a date is more romantic than straight up scheduling sex, and it gives both of you a chance to think about what's coming. It gives her a chance to dress up not only to impress you but also to boost her own confidence.
If my husband texted me he was taking me out tonight and to get beautiful, I would be turned on and looking forward to the surprise of tonight!!
So plan a special night. Perhaps recreate your first date or the night you proposed. Or you can do something you've never done before to make new memories. Just put in effort that shows your attention is all on her, and she's going to get aroused much easier – and focus her attention on you in return.
5. Respect Her Response Cycle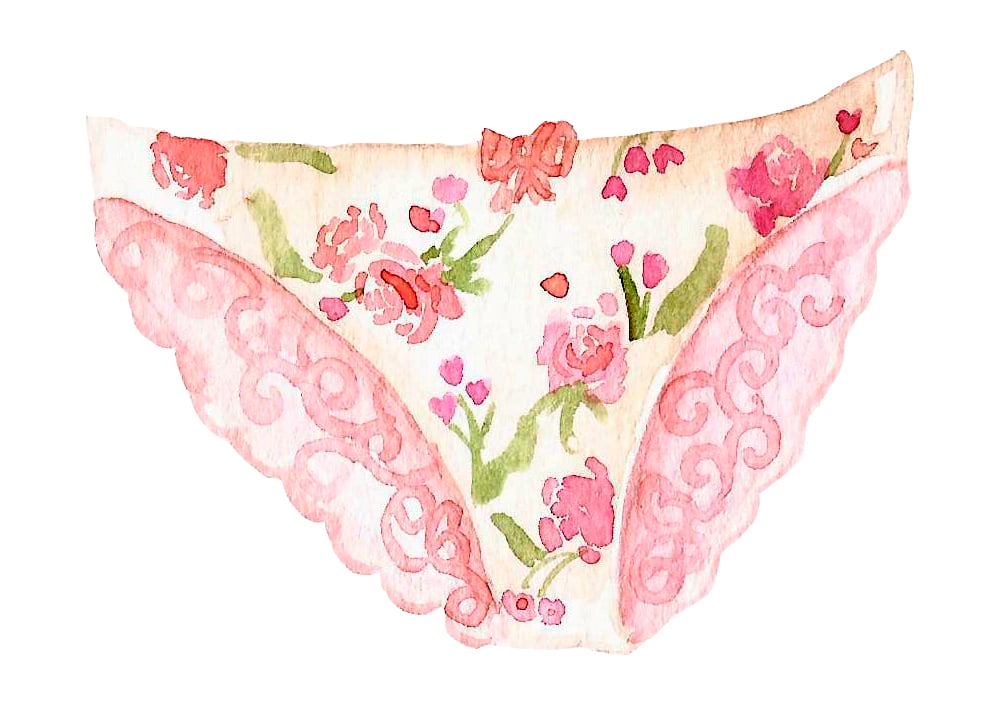 If you don't already know your partner's response cycle, have a talk with her about it. The two of you might be able to pinpoint which model best represents how she gets horny (see above for information on sexual response). We know that some women only feel desire after they feel arousal. This means that a rousing bout of oral sex might get her in the mood, and you shouldn't necessarily wait to stimulate her until after she feels desire.
Some of our readers agree!
I find receiving oral can put me in the mood. It is more satisfying than having oral when I am already horny. And I mean oral that doesn't just concentrate on the clitoris, but everywhere down there. Even rimming gets me in the mood.
Well when I'll have [a] difficult time getting aroused, all it takes is oral sex to get me ready.
So you shouldn't necessarily give up if she doesn't want to have sex right away. She may get turned on if you start with a sensual massage or go down on her before she's really in the right headspace. In fact, one male reader describes how he helps his partner get horny:
I lightly massage her back and buttocks and carefully kiss and caress her lower back, back of knees and around her vagina, around is key word.
Another woman who answered our survey explained how the way her man starts helps her get in the mood.
Fleeting hands, then lingering hands. Kisses from behind and small whispers of things to come. Some times never before performed acts requested.
Understand that we don't recommend trying to coerce your partner into sex because you "know" she'll get horny eventually if she just goes with it. But if she's willing to go ahead before she's horny, things might turn around. Another option? Masturbate and let her watch. Several readers responded to our survey that this was a huge turn on!
What The Science Says
We've already covered the dual-control method, which was first proposed in the early 2000s and continues to gain traction [23]. However, the science about a woman's desire has progressed in three key ways.
First, researchers tested a survey known as the Female Sexual Desire Questionnaire that helps doctors determine if and how a (straight) woman is struggling with desire [24]. The FSDQ contains 50 questions broken into six categories that help professionals help their patients.
Secondly, researchers have wondered if there is an equivalent of Viagra or other drugs for women. However, they have realized that a drug that works on the genitals alone won't cut it because a woman's desire so often stems from the brain. One medication that has shown success at increasing desire in women is Wellbrutin, which is a medication that treats depression [25].
Not all depression drugs help with arousal, however. Wellbutrin works differently than most depression medication, which falls into the class of drugs known as SSRIs and often kills sex drive [26]. Wellbutrin offers a solution to women who are experiencing depression but don't want to risk their sex drives to resolve it.
Resources
The following resources offer a bit more insight on how to get in the mood for sex.
Frequently Asked Questions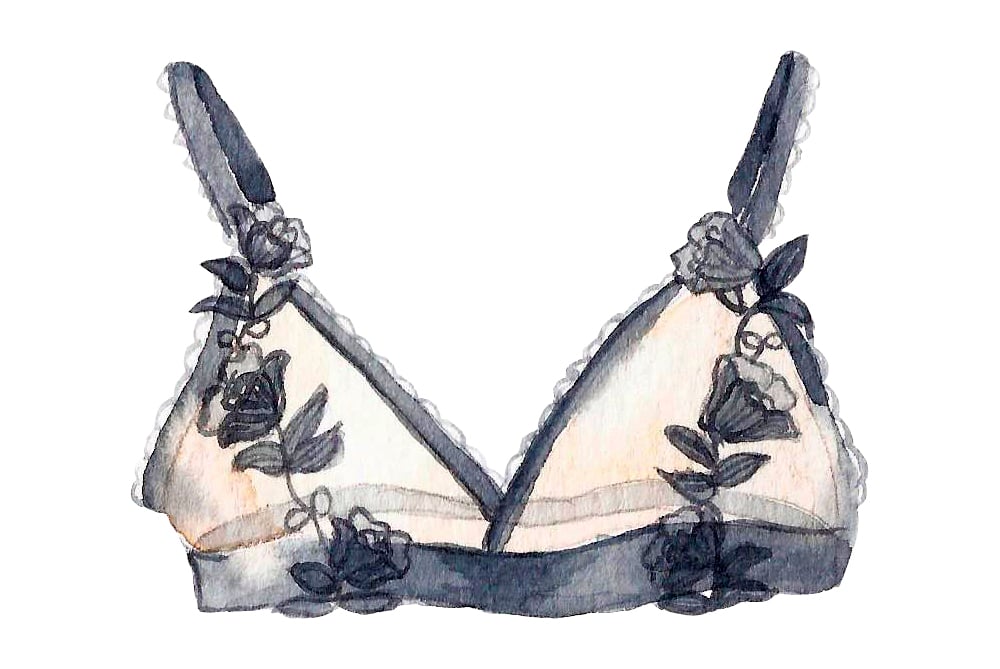 Q: Is it normal that I am not wet, even though I am horny? What if I feel physically aroused but not mentally aroused?
A: Both of these things are perfectly normal, especially for women. Men are more likely to experience concordance between physical and mental arousal. This means that when they're physically aroused, they feel mentally aroused [27]. The opposite is also true.
Read More: How to Make Yourself Wet
Women are less likely to experience concordance; instead, they experience non-concordance. For starters, women more frequently report being aroused even when there's little or no genital concordance. Women may also exhibit signs of physical arousal even when they're not mentally horny.
Q: Is it normal to not want sex then to change my mind?
A: This is absolutely normal! For some people, desire starts after sexual activity. This is because they have responsive desire. Their desire responds to the situation. If you fall into this group of people, you might need to start foreplay before you feel aroused.
Q: Should I have sex even if I am not horny?
A: That depends. While no one should ever feel coerced into sex when they don't want it, sex is beneficial for your relationship. If you prioritize sex between you and your partner, you might decide to have sex to connect even if you're not really in the mood.
Q: Why do I feel turned on when my partner takes care of the house or kids?
A: For many women, desire is a reflection of feeling loved and cared for. So if your man decides to do the dishes, make you a surprise meal, or plays with the kids, you might feel turned on despite the fact that those are not sexual activities. Don't worry. You're not alone!
Q: I've tried everything without luck. What should I do?
A: It might be time to consult a professional. If you think that the issue is biological, talk to your primary care physician. For mental setbacks to turning yourself on as well as relationship issues, therapy may offer the solution.
Q: It's easier to get horny at certain times during my menstrual cycle, how come?
A: Women report feeling hornier right before their periods. This is the part of your menstrual cycle when your body is preparing for an egg to be fertilized. Biology encourages sexual activity to make that happen. This means you feel hornier, a perk even if you don't want to be pregnant.
Q: Since starting menopause, I've been having trouble, why?
A: Whether you're naturally or medically going through menopause, your body is going through changes. One of those changes is a drop in estrogen. Estrogen is the female sex hormone, and it contributes to desire as well as self-lubrication. Talk to your doctor about hormone therapy if this is a concern, and use lube to make things more comfortable.
Q: I feel horny non-stop. How do I stop feeling horny all the time.
If your horniness is impacting your quality of life in a negative way, then read our guide on how to stop being horny to learn the steps you can take to reduce your sexual arousal.
Q: Sometimes my man wants sex, but I have trouble getting aroused, what should I do?
A: First, you shouldn't have sex if you absolutely don't want to. But sometimes it just takes a little more to get in the mood for sex. You might already know what it takes or have a few ideas after reading this post.
Either way, you want to talk to your partner and explain that it takes a little time to get in the mood for sex. Explain to him what you like and what he can do to help and how it will help you enjoy sex more and promote intimacy between the two of you. If he's a quality partner, he should understand and want to help.
You can also try getting yourself horny beforehand using some of the tips suggested above. This works well if you schedule date nights or sex.
Whether all or just a few of the methods on this list help you get horny, it's okay. Everyone's sex drive is different, and what works for you one day might not work as well the next. Remember to experiment and switch things up, and you'll be in control of your libido!
Orgasm Every Time. Easily. Here's How...
I want to tell you about my friend Karen.
Karen came to me one day. She was hysterical.
She told me that her marriage was falling apart because she and her husband didn't have satisfying sex.
Every time they were intimate, Karen was faking her orgasms. It turns out she couldn't orgasm during sex.
In fact...
She never had an orgasm in her entire life. Not one!
This left her feeling embarrassed and ashamed. And...
She completely hid this from her husband. Thankfully...
It turns out that there is a way for any woman to orgasm. Easily. And have multiple vaginal and full body orgasms during sex and masturbation.
I shared the process with Karen.
After she followed the simple process, she could barely come to terms with how...
Quickly and dramatically her sex life changed.
We met up a few months later and...
She would not stop talking about it,
"I thought I was one of those women who couldn't orgasm. I used to think I was 'broken' and 'unfixable.' This saved my sex life, and that saved my marriage."
Even if you currently struggle to orgasm during sex or when masturbating, this process will also work for you.
And best of all, you don't need to do anything weird or uncomfortable to start having the best orgasms and sex of your life.