This discreet newsletter will teach you how to make him cum hard, give freaky oral sex & make him scream your name in bed. Click here to get it.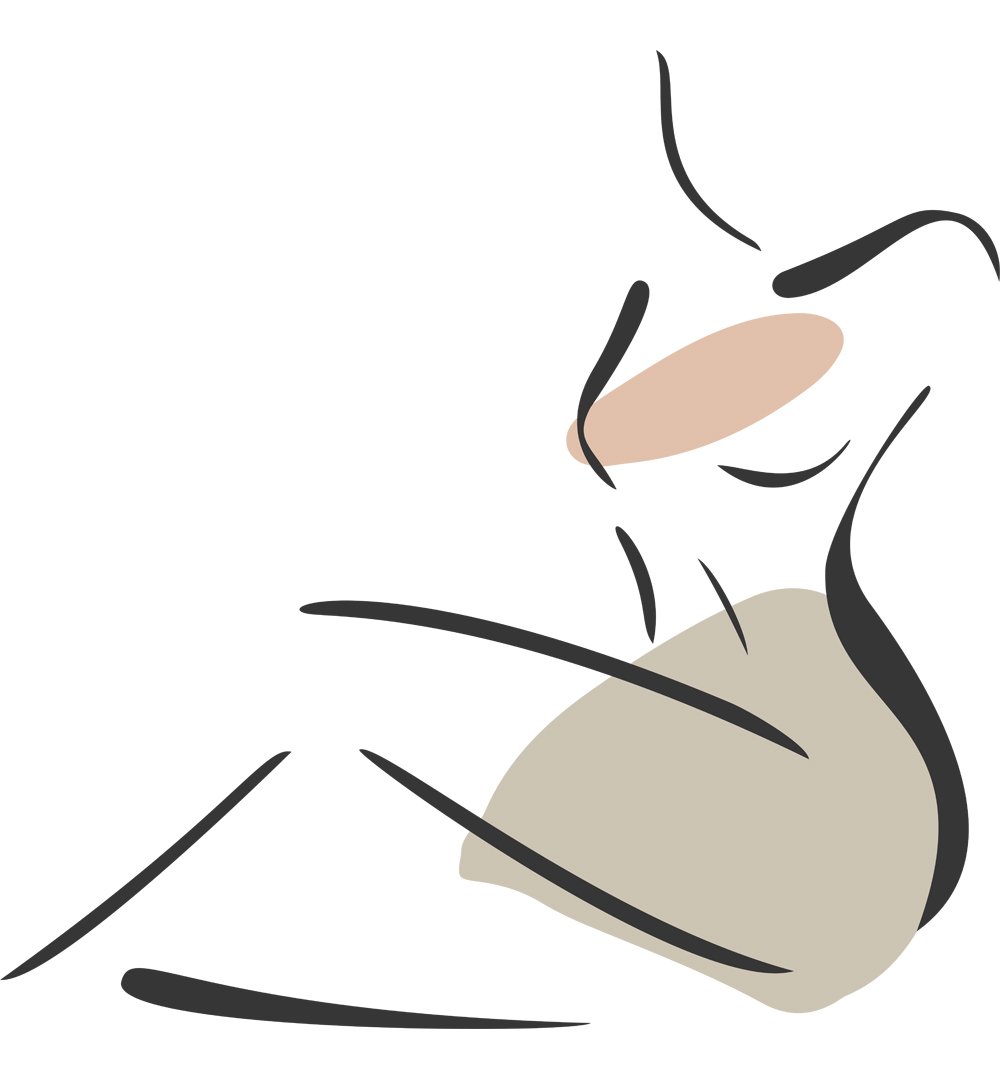 If you've ever asked, "Why am I not in the mood for sex?", this guide will help. A lot. Not only will you learn about things that will help increase desire, you will also discover intensely-powerful tips for getting in the mood for sex and dealing with those libido killers, some of which you may not even be aware of!
The Dual-Control Model of Sexual Desire
If you've tried every tip you could find to get in the mood for sex to no avail, there might be a very good reason for that. In fact, that's the basis of something called the dual-control model.
Side note: If you are currently struggling to orgasm during sex or masturbation, then you may want to learn about the Easy Orgasm Solution. It begins by teaching you the techniques to orgasm easily and consistently. Then you'll learn how to have multiple vaginal and full body orgasms during sex and masturbation. You can find out more here.
The dual-control model is a theory that suggests that to feel desire and become sexually aroused, you need to remove the "brakes" to your arousal and increase the "accelerators" [1].
Brakes to your arousal – Your sex drive isn't going to go anywhere if you're stepping on the brakes. Think of the brakes as anything that prevents you from getting aroused and in the mood for sex. So you need to figure out what things act as brakes to your sexual desire and ease up on them as much as possible.
Accelerators for your arousal – All those things you do to feel sexy? It's like stepping on the gas pedal. In fact, some people think of them as accelerators. They "accelerate" your horniness. We'll cover these in a moment.
Brakes can be sensitive – On top of that, brakes and accelerators might need different amounts of force. For a lot of people, women especially, brakes are super sensitive, so any hint of your brake can put you right out of the mood to have sex [1]. You might consider ranking your sexual brakes and accelerators in addition to listing them.
This wil help clarify what gets you in the mood and what turns you off.
Related: If you want to give your man back-arching, toe-curling, screaming orgasms that will keep him sexually addicted to you, then you'll find them in my private and discreet newsletter. You'll also learn the 5 dangerous & "dumb" sex mistakes that turn him off and how to avoid them. Get it here.
Accelerators may require a lot of effort – On the other hand, many women have accelerators that need a lot more force to kick into gear. So it's understandable if you're too frustrated to get back on track if you find yourself falling out of the mood after you made all that effort to get into the mood for sex.
Just Give Me The Tips & Techniques!
Now, if you're thinking that this all sounds a bit boring and would rather get to the "good stuff," rest assured that we will get there. But if you don't deal with the things that are holding you back from getting in the mood for sex (your brakes), all your sexy efforts might be in vain.
We encourage you to at least skim this first section before moving on. You never know what might be helpful if you want to increase your sex drive. Hell, you might have a decent sex drive that goes crazy high if you relax a few brakes! And your sex drive might not always be strong, so this advice could be useful in the future.
In the second half of the article, we'll talk all about accelerators and how you can put them to use and get yourself in the mood.
But first, brakes you can work on!
1. Less Stress Is Best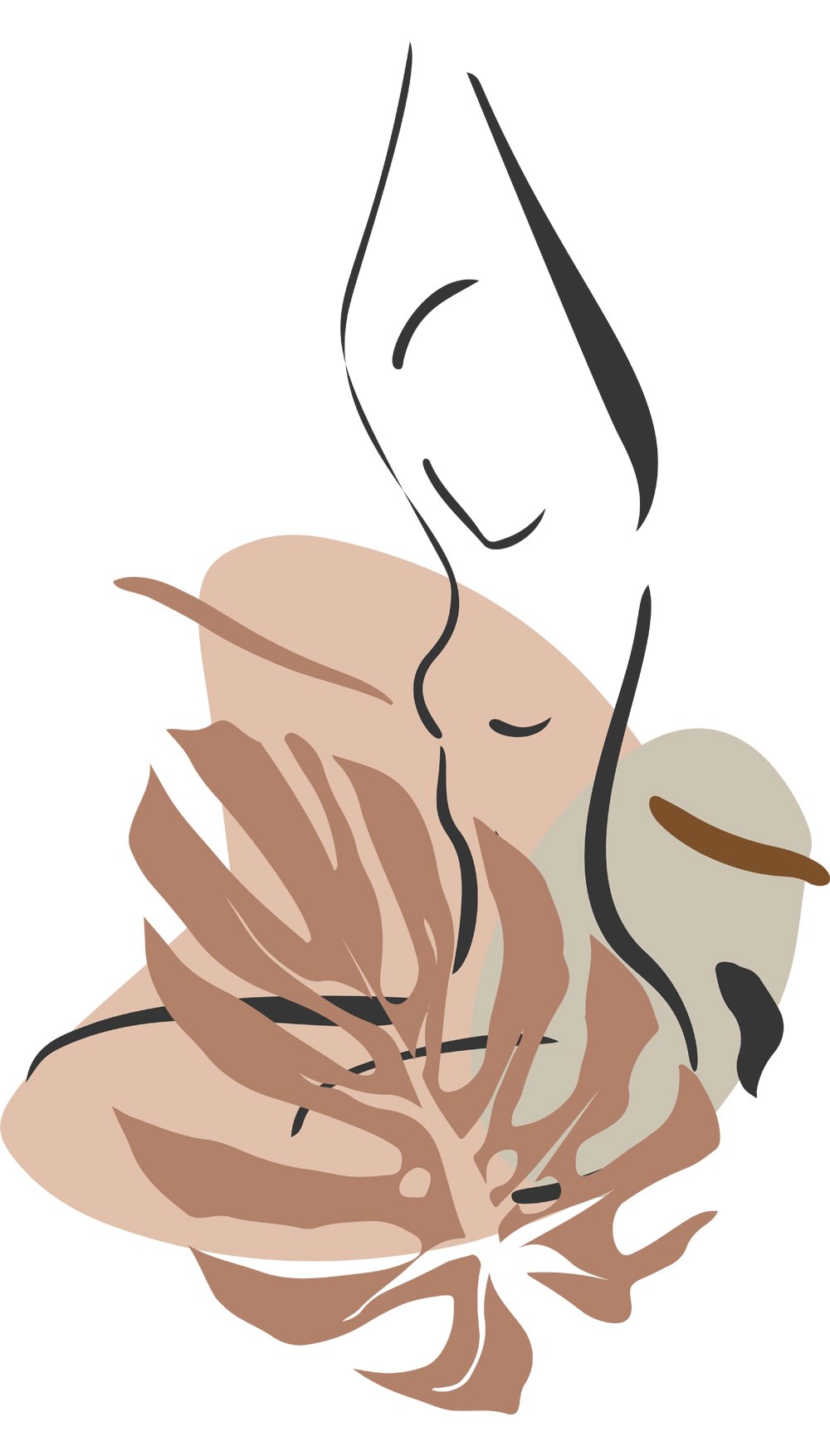 We know, this absolutely doesn't sound sexy. But it's an important one! Stress is a killer on your sex drive, not to mention the way it wreaks havoc on your mind and body in other ways.
Now, we won't simply tell you to lower your stress. Sometimes that's just not possible. But you can take some steps to relax in the moment if stress is one of your brakes (and you'd be one of the few exceptions if it isn't).
The reason why many of these activities work is because they help your body return to a calmer state after it has ramped up in response to stress. Because your body evolved in a much different situation than the life you currently live, it treats all stress as life or death and ramps way, way up [1].
Meditate
Meditating is known for its helpful effects on the body and mind. You don't have to be a master meditator to reap the benefits, either. You can notice a difference with just 5 minutes of practice a day.
You can start by dedicating a minute or two to the practice each day. Whenever a thought floats into your mind, let it go. When you inevitably find yourself focusing, return to letting thoughts pass.
For those who find meditation difficult, guided meditations are readily available online. Focusing on muscle movement or a single body part may also be easier if you struggle to meditate.
Massage
Where the body goes, the mind often follows. There are few things better for temporary relaxation than a massage. You can go to a professional for a skilled massage, or you and your partner can massage one another to save money, reconnect, and get in the mood for sex.
Read more: Learn how to give a relaxing, sensual massage
When you're rubbing your partner's body, things can get a little naughty, too. Check out these guides to yoni and lingam massage.
If a professional or partner massage is out of the question, don't overlook a little self-touch. Massaging oil or lotion into your skin feels good and can remind you that you like being touched.
Yoga
Yoga is a great destressor for many reasons. Not only do you get in touch with your body, which may be able to help you identify when stress is impacting you in the future, but you build muscle and agility. These both can make sex easier and more fun. Plus, yoga helps you clear your mind (not unlike meditation) and focus on breathing.
A Good Night's Sleep
While poor sleep can be at fault when you can't get in the mood, quality rest can help your body return to a calmer state and leave you feeling refreshed–and ready to get naughty. In fact, researchers have found an association between sleep deprivation and reduced sex drive in women [2].
It's all too easy to do things that compromise our sleep, however. Try to get into a good sleep hygiene routine and avoid screens and eating too close before bed.
Exercise
Raising your pulse is a great way to deal with stress in your body, and it can also play a role in activating your accelerators.
Self-Care
In her book about desire, Dr. Emily Nagoski notes that many women can reduce stress in their bodies through some sort of self-care [1]. A relaxing bath, long shower, or even caring for your skin and putting on makeup can all do the trick.
2. Menstrual Cycles Mess with the Mood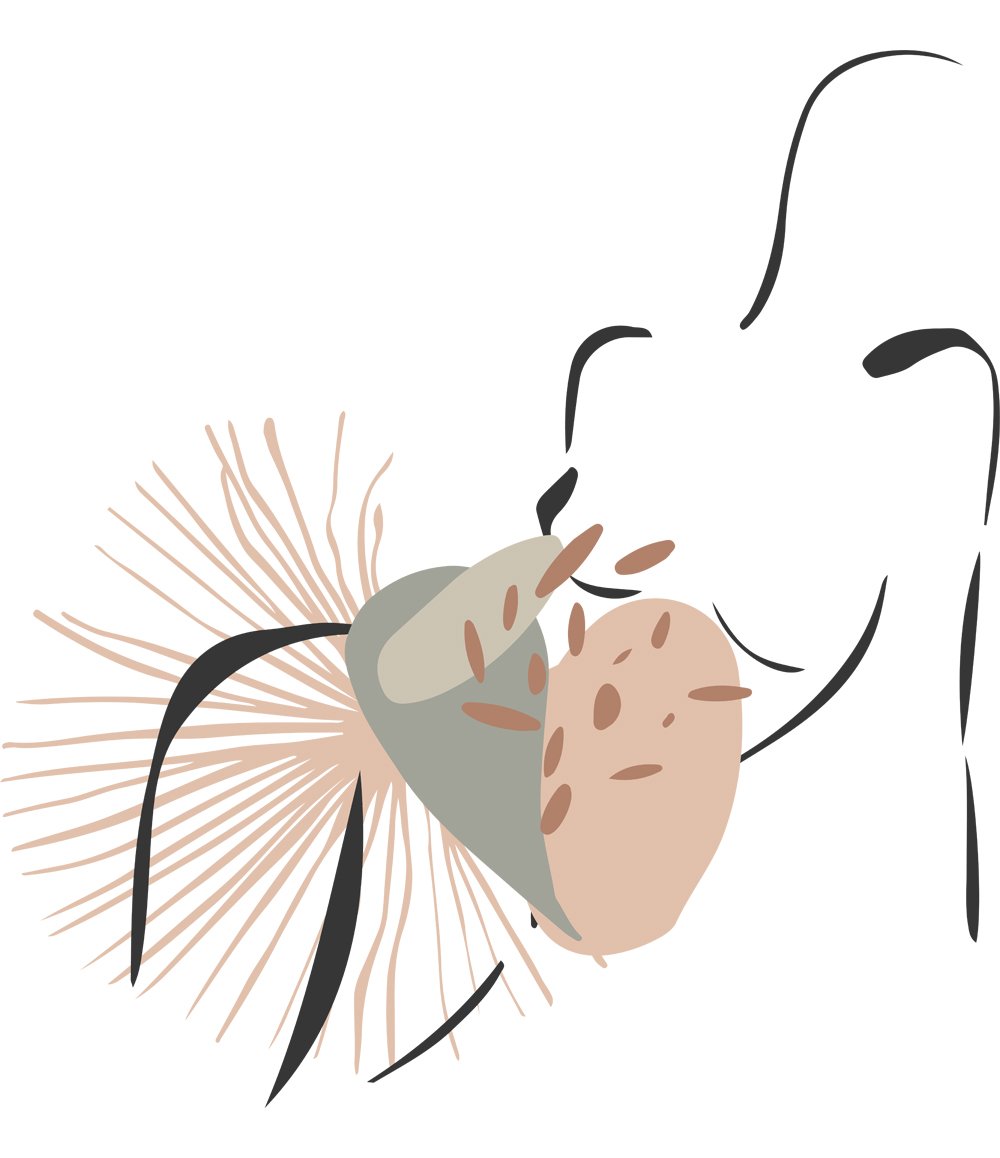 Have you noticed that your menstrual cycle can make it harder or even easier to get in the mood? Perhaps you're super horny right before your period. Or the bloating, mess, and general discomfort of menstruation puts you totally off the idea of sex. And you can experience a difference in sexual interest if you're on hormonal birth control [3].
There may not be much you can do about your hormones, but just being aware of these changes can be reassuring. As they say: this, too, shall pass.
However, if you've avoided period sex in the past, you might want to reconsider it.
3. …And So Do Medications
The same medicines that might make you feel better in some ways or even keep you alive might be affecting your sex drive. SSRIs, which are prescribed for anxiety and depression, often come to mind. But they're not the only potential culprits.
Antihistamines or allergy medications don't just dry out mucus. And medicines that lower your blood pressure might reduce bloodflow, that's important to getting in the mood for sex. Some people find birth control is bad news for their libidos [4]. Chemotherapy/cancer treatments is known to lower sex drive–and this may be permanent [5].
If you take any medications, talk to your doctor or pharmacist about potential sexual side effects and workarounds.
Whatever you do, do not suddenly stop taking medications.
Medical Conditions and Illnesses Cause Unwanted Side Effects
The list of illnesses and medical conditions that can lower sex drive is quite lengthy.
And if any of your conditions cause pain or fatigue, that can certainly put you off the idea of sex and many other activities.
We haven't even mentioned menopause, which some women find makes it harder to get in the mood.
Read More: How to Have Awesome Sex After Menopause
Your doctor may be able to help if your conditions aren't well-managed or recommend treatments specific to sexual functioning as vaginal moisturizers or hormone therapy.
4. Body Image Issues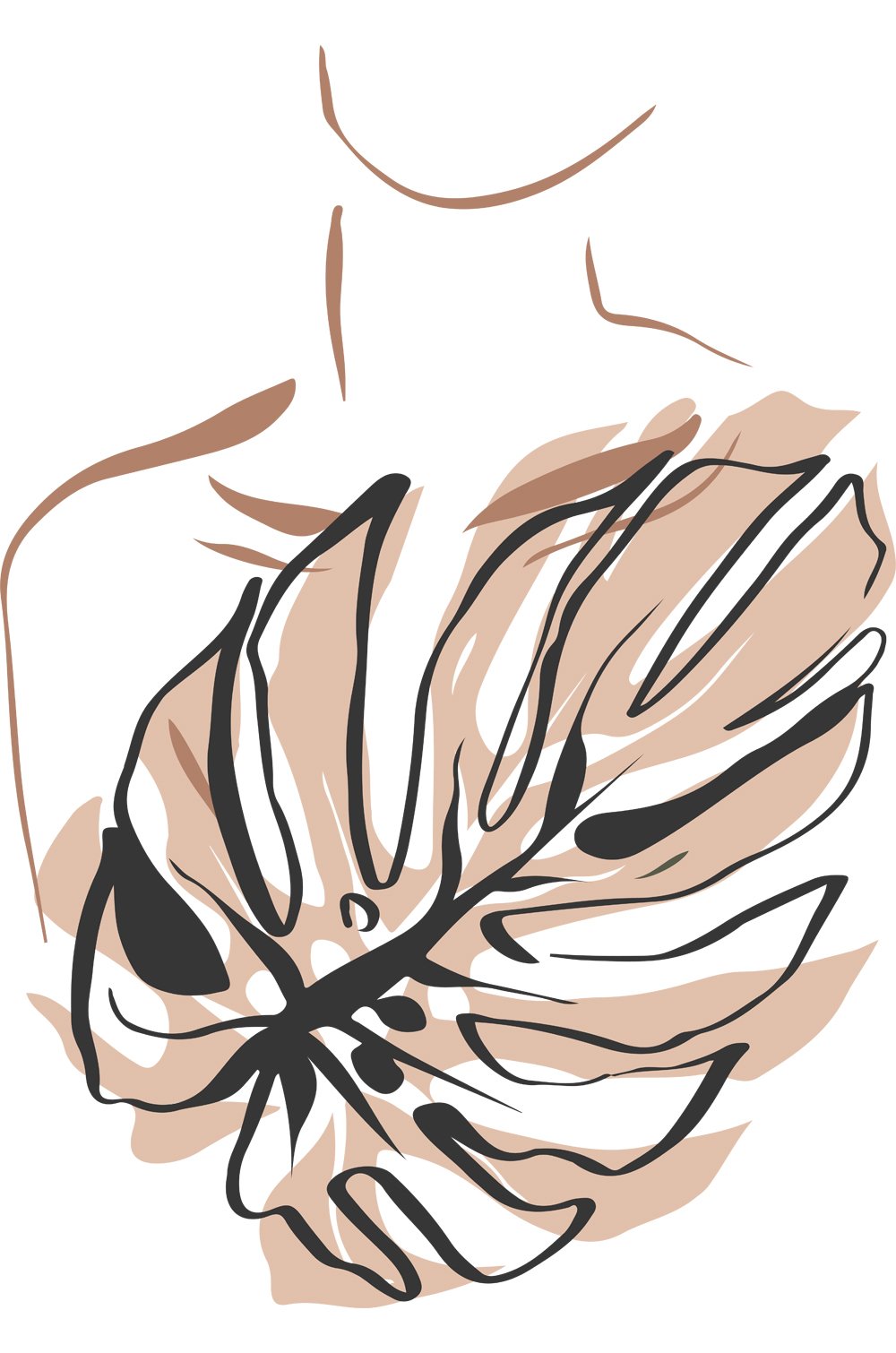 We live in a world that judges women on their appearances, and it's all too easy to take that to heart and criticize or even hate the way you look. It can be hard to get in the mood for sex or keep your mind in the moment, especially if you're worried about how your body looks.
Even if your partner thinks you're gorgeous, it may not be enough to improve your body image. That acceptance has to come from inside. For lesser issues, consider lingerie, participating in a boudoir photo shoot, sharing photos in body-positive groups online, hearing what your partner finds sexy or likes about you, or positive affirmations.
Therapy can also be helpful for more extreme cases of poor body image.
We also put together 7 tips on how to feel sexier.
5. Past Experiences Influence the Present
From body-shaming to judgment for your preferences or desires to assault, past experiences can make it much harder to get and stay in the mood for sex. Although it's not accessible to everyone, therapy can be especially helpful for moving on from these negative experiences.
Consider getting creative about reclaiming your sexuality, whether it be through kink, showing off your body, or something else. Being in control in the bedroom may also help and can be super fun.
Related: How to Be Dominant in the Bedroom
Finally, consider who your partner is. If it's someone who contributed to past traumas or negative experiences or lacks patience as you heal, they don't deserve to have sex with you. No one is entitled to sex with you, period.
6. Sexual Shame Squashes Desire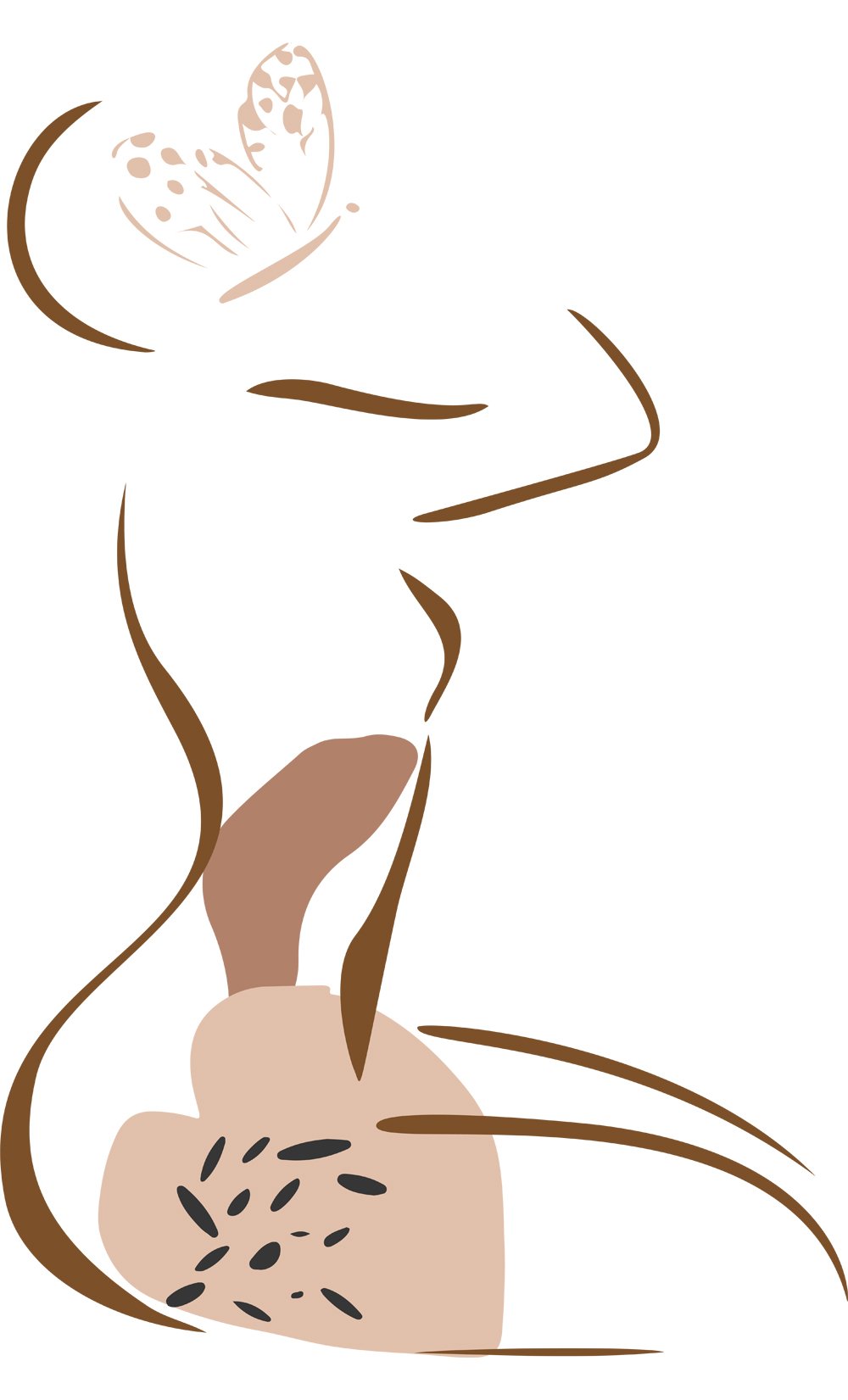 Sadly, sexual shame is everywhere, so avoiding it is nearly impossible. You might learn that sex is shameful from your parents, religious leaders, or other adults in your life. For women, masturbation is often seen as far more taboo than it is for guys. And sex education in many countries is inadequate.
Whether you can point to some specific instances or not, it's likely you've absorbed at least a little sexual shame in your lifetime. Spending time in sex-positive environments, going to therapy, journaling, identifying what you really value, and examining the value of the lessons you learned can all help you on your journey to unlearn this shame.
Like everything, practice makes perfect.
7. Relationship Experience and Sex Drive
As you can probably guess, issues with your relationship can be a major brake to your sexual desire. Any negative feelings toward your relationship or partner are only going to make it that much harder to get in the mood.
This doesn't just apply to long-term or romantic relationships, either. If you feel uneasy about a partner in any way, if they lack skills, or if you're not super compatible in bed, you may struggle with getting in the mood.
8. Communication Breakdown
Feeling like you can't talk about sex can overlap with many sexual brakes. It plays a role in consent, pleasure, trust, pain, and comfort. We know that talking about sex isn't easy, especially if you're not experienced, but this guide to sexual communication can get you started and set you down a more sexually happy and healthy path for life!
In fact, your partner might just love if you share some of your sexual brakes and accelerators directly. And you might love learning how to get them in the mood for sex in return!
9. Too Much of the Same
Some people lose interest in sex or even partners when they become accustomed to them. This is known as habituation, and while it's not guaranteed to happen, you should be aware of it. If you find yourself bored with your bedroom routine, it might be time to switch things up and try something like impact play, phone sex, or bondage. Sometimes simple changing sex positions is enough
This list of new things you can try in the bedroom is pretty much endless, and you'll find plenty of inspiration here on Bad Girls Bible. Don't be surprised if you grow closer as you open up to your partner and learn new things about each other!
10. Situational Determinants of Desire
Finally, aspects of the immediate situation may not be ideal for getting in the mood. Are you on someone's dirty mattress? Is the room a little too hot or cold? Is there a distracting TV on the dresser? Harsh lighting, a door that doesn't lock, and even a squeaking bed might not be conducive to getting your head in the game. The same goes for a lack of condoms, dental dams, and not using lube.
And if you're sweaty and stinky from a workout or day gardening or one (or both) of you has morning breath, you might not feel all that sexy in the moment, even if your partner wants morning sex.
Fortunately, most of these issues can be resolved or planned around to prevent them from popping up too frequently. So call a babysitter, schedule a date night, install a lock on the bedroom door, and get ready for a sack session with your lover!
While we can't possibly name everything that's putting the brakes on your desire, you've probably got a pretty good idea of what might be holding you back from feeling amorous. Perhaps some things stood out immediately to you. Experiment with the advice above before you move on to the sexual accelerators below.
Once you've worked on some of your sexual brakes, it's time to put the pedal to the metal and go, go go!
The following are some fairly reliable accelerators to kick your sex drive into gear when you need help getting in the mood for sex…
11. Entice with Erotica
Many women enjoy erotica more than they do other types of erotic media. You can find everything from short stories to novels to entire series, all featuring characters in sexy scenarios. If the plot is important to you, erotica might work better than porn.
Erotica is also great because you can read it to your partner or vice versa. You may even consider taking turns reading passages with one another. You may even want to act out one of the scenes or create your own sexy screenplay. The key, as always, is experimenting and seeing what works.
Try reading these 31 true sex stories from readers to get in the mood when you don't feel like it.
Don't forget that you're not just limited to reading erotica. You can write it, too. Don't worry about being the best writer, sharing your work, or even finishing the story–unless you want to, of course. This exercise is all about getting in the mood for sex.
Not sure where to start? Try recalling your hottest sexual experience or jotting down a fantasy you've always wanted to try.
For more true sex stories:
12. Enjoy Erotic Media
Aside from erotica, plenty of erotic media exists to help with getting yourself in the mood.
Porn
No good discussion of how to get in the mood would be complete without a bit of pornography in the mix. Watching porn with and without your partner can be very arousing. There are websites for women by women along with sites featuring real couples having sex. You probably won't have any trouble at all getting your man's attention with this little question, "Honey, do you want to watch porn with me?"
You may learn a few things that you never thought of before. You might just find that watching other couples have sex is a big turn-on for you. Perhaps you'll even be inspired to film your own sexy scene!
With that being said, some people just don't enjoy pornography that much. The important thing is to experiment but not force yourself if porn doesn't do it for you.
Erotic Imagery
You don't necessarily need video to feast your eyes on when you want to get in the mood. Images, including erotic or explicit photography, drawings, and even GIFs can be useful. Some porn sites offer still image galleries, too.
Another option is to get photos of your partner or perhaps the two of you to enjoy. They don't have to be especially explicit, either. Even sensual photos can do the trick.
Learn: How to take sexy selfies
Erotic Audio
Many people, especially women, prefer erotic audio to porn. Perhaps it's a bit less abrupt, more story-centered, or easier to imagine yourself as one of the characters. Bonus: you can enjoy erotic audio in headphones in public!
Consider an audiobook instead of a written book. Or if you want a short story designed specifically for your sensual pleasure, check out one of the many audio erotic libraries. Maybe your partner could even record something for your enjoyment!
Music
Okay, so music may not be necessarily about sex, but it can be sexy as hell! There are certain songs that always make you feel sexually alive, responsive, and connected. Perhaps it's music from your youth when you were just discovering your sexy side.
Maybe it's more modern or a classic from before you were born. Sometimes the lyrics turn you on, while other songs get you in the mood because of the way they make your body move.
It is easy to create playlists, and you can collect songs that make you feel sexy. If you're on the lookout for new music to help get yourself in the mood, check out the following posts for inspiration. You can even enjoy music by yourself to get in the mood before your partner even steps through the door.
13. Setting the Scene for Sex
We mentioned how some situations put the brakes on sexual desire above. But the opposite is also true: the right setting revs your engine
Consider the sights, smells, temperature, sounds, and textures of a room. Adjust them when needed and possible. For example, you might throw a scarf over a lampshade, burn a candle, or turn down the lights until you get the perfect ambiance.
Discover: How to smell good for your man.
14. Location for Love
Aside from the specific factors that can be conducive to getting in the mood and having sex, certain locations might just be sexier than others. In the bedroom or your bathroom might be especially alluring. Try sharing a bubble bath or shower sex.
Outside the house, you might find a bar or club to be titillating. The combination of alcohol, music, positive energy, and dancing/moving your body (especially against your partner's) are all wonderful accelerators. For some, the beach or sex in a pool on a sunny day is especially arousing.
You might even find that riding on a motorcycle does the job, thanks to all that power between your legs.
More: The 15 best places to have sex.
15. Send That Sext
If you've ever wondered how to get in the mood for sex, look no further than sexting. Dashing off some sultry words, perhaps with pictures, is an effective method for getting you and your partner in the mood for sex.
So open up that app and send a message (100+ sexting examples) before you hit the road to see your long-distance lover. Then head home from a long day at workfor some sexy times!
Read More: Sexy Games to Play Over Video When You're Long Distance
You could even sext from different rooms in the same house. Your partner will likely be pleasantly surprised!
You will need to gauge his response to you, however. If he is in a meeting, he may not be able to get right back to you. Send just one text and see how long it takes to answer. If you are lucky, he will be in the mood too and will text you back delightfully seductive messages that will help ensure you're horny the next time you are together
Check out these 107 dirty text messages and our in-depth guide on sexting for more sexy message inspo.
16. Hitting the Horny Button
Have you ever seen the Addams Family? If so, then you know how Gomez goes wild and can't restrain himself whenever Morticia speaks French. He covers his wife's arm with kisses, and she delights in it.
You could consider that to be one of his "horny buttons." Knowing yours–and perhaps more importantly, teaching your partner–is a definitely putting your accelerators to good use.
The things that trigger your horny button might be incredibly specific and unique to you and your relationship. After all, what helps to get in the mood changes from person to person and even over time for the same person. But here are a few ideas to get you started…
Certain types of touch (brushing your arm or small of your back or cuddling in the Spooning position could do it)
Specific words/phrases/sentences. Even dirty talk can help.
Using a certain tone of voice or whispering
Giving you "bedroom eyes"
Thoughtfulness and showing respect
Talking and emotional intimacy. Tips on how to have intimate sex.
Shows of vulnerability
Quality parenting or pet ownership
Taking control in life
Initiating sex (which shows that they want you and you are desirable)
Even seeing your partner in certain clothing or cologne/scents can be an effective thing to get you in the mood for sex. Instead of just waiting for a sexual mood to strike, replicate those things. If you do it right, you might be surprised that you can get in the mood fast!
So think about the times you were super aroused and/or had great sex. Look for common factors or unusual circumstances that made it stand out. Then, use those factors as ways to get in a sexual mood.
17. Playing with Roles
Sexual role playing isn't just a way to try something new or make things spicier. It can help with the sexual mood, especially if you pick roles that make you feel powerful and sexy. In fact, setting up a scene where you can't (or shouldn't) undress one another right away can make it that much hotter when you finally do strip!
Check out these erotic role play ideas to get yourself in the mood.
18. Explore More
Whether there are sexual fantasies you've yet to try or you've got specific kinks and fetishes, exploring your sexuality can help when you want to be in a sex mood.
Related: The 10 Most Common Sexual Fantasies
Exploration may be especially helpful if you haven't yet had an orgasm or great sex. It's also one of the cures for sexual habituation discussed above.
Learn: How to orgasm easily.
19. Solo Sex to Get Started
When we asked readers what they do to get horny, many of them responded that they started masturbating before they were even turned on. The mood followed the sensations. It's worth a shot if you haven't tried it already.
Learn other techniques to get horny.
Again, we can't list every possible accelerator for sexual desire. For some people, intense exercise may do the trick, especially core exercises. Others may find certain foods arousing, even if they're not considered aphrodisiacs. The important thing is finding out what works for you.
You've probably figured out some of your sexual brakes and accelerators and have a pretty good idea of how to work with them. You can even enlist your partner in this quest, which can be exciting and fun. And if your partner struggles to get in the mood, have them read along to get tips for themselves. All that's left is for your to try out these techniques for getting in the mood yourself!
Orgasm Every Time. Easily. Here's How...
I want to tell you about my friend Karen.
Karen came to me one day. She was hysterical.
She told me that her marriage was falling apart because she and her husband didn't have satisfying sex.
Every time they were intimate, Karen was faking her orgasms. It turns out she couldn't orgasm during sex.
In fact...
She never had an orgasm in her entire life. Not one!
This left her feeling embarrassed and ashamed. And...
She completely hid this from her husband. Thankfully...
It turns out that there is a way for any woman to orgasm. Easily. And have multiple vaginal and full body orgasms during sex and masturbation.
It's called the Easy Orgasm Solution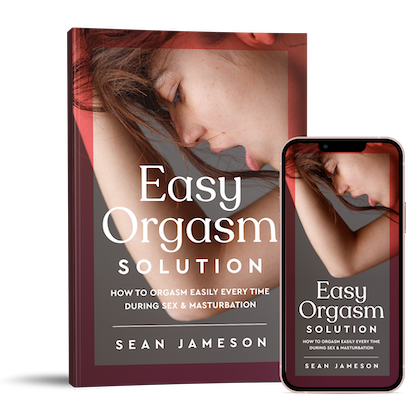 I shared it with Karen.
After she followed the simple process outlined in the course, she could barely come to terms with how...
Quickly and dramatically her sex life changed.
We met up a few months later and...
She would not stop talking about it,
"I thought I was one of those women who couldn't orgasm. I used to think I was 'broken' and 'unfixable.' This saved my sex life, and that saved my marriage."
Even if you currently struggle to orgasm during sex or when masturbating, the Easy Orgasm Solution process will also work for you.
And best of all, you don't need to do anything weird or uncomfortable to start having the best orgasms and sex of your life.