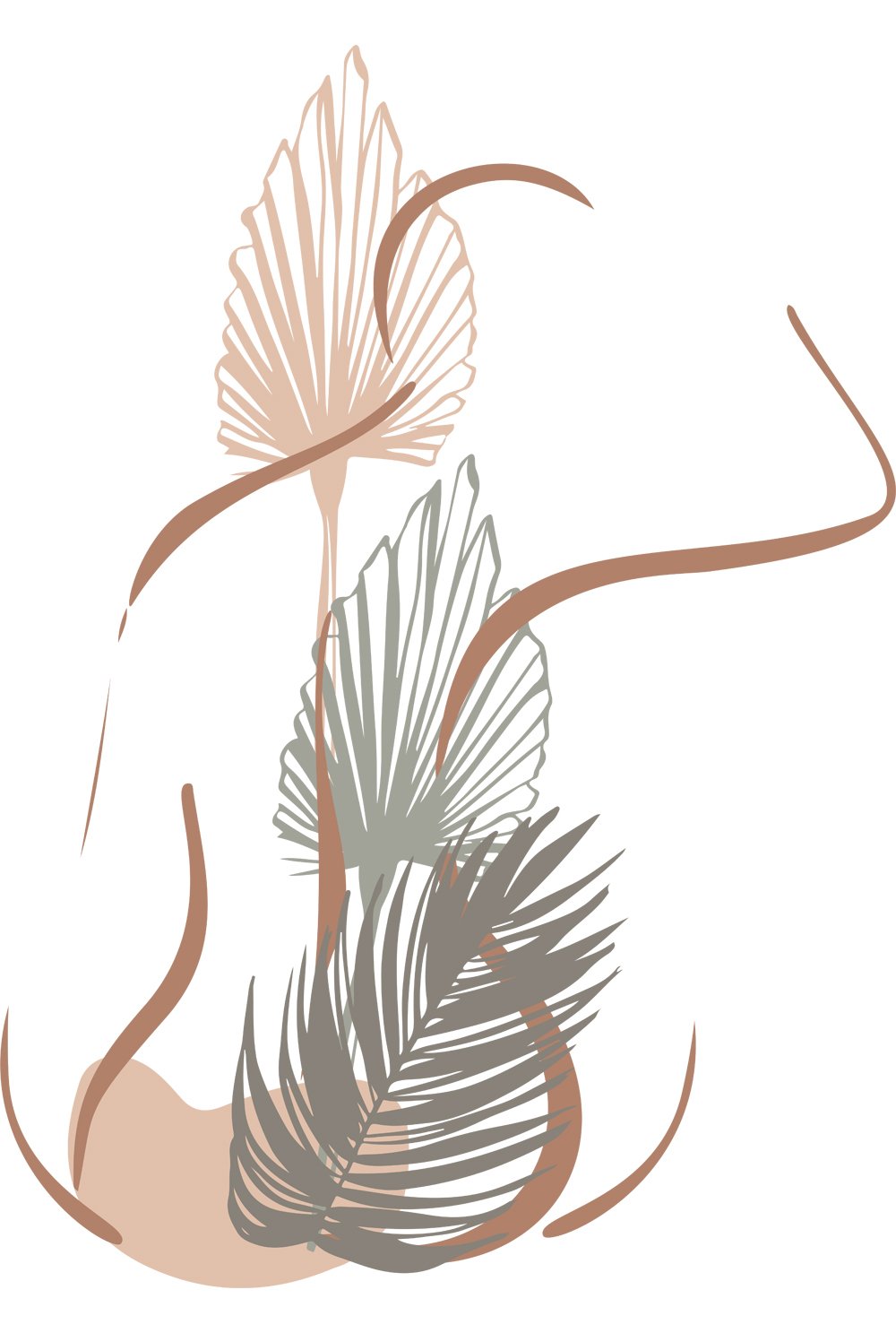 Everyone wants to have awesome sex with their man. While you can browse through the site and find specific sex techniques, tips and positions that you want to try with your man, you might not have time to do that, or you may not even be sure where to start. That's why this guide on how to have good sex is so helpful, and you'll be introduced to specific techniques along the way.
What Is Good Sex?
The truth is: it depends. There's no universal answer for what good sex is [1]. You may define good sex differently than your friends or partner. Good sex may change as you get older and learn more about yourself and your sexuality. Or what is good with a past partner may not work with a current one.
Good sex leaves you feeling satisfied, but the type of satisfaction you want may vary. Sometimes it may be about an emotional connection; other times you might simply want physical pleasure and the release of orgasm. There are people who need something more kinky or extreme for sex to be good while others prefer more "vanilla" lovemaking.
Good sex is whatever you want it to be, so you need to know yourself, your body, and your desires before you can have it. 
Furthermore, the best sex happens when your partner knows all of this about you — and you about him. So if you want to have good sex, you might not get it with casual partners.
Unfortunately, many women have low standards for good sex. One researcher found that young women describe sex as good simply when there's not any pain whereas young men focused more on pleasure and orgasm [2 p 70]. We think you deserve more when it comes to good sex, however.
Before reading any further though, please don't get caught in the trap of thinking that there is one perfect sex position, technique or tip that you can use to blow your man's mind every time you have sex. It's a little more complicated than that.
Before the Foreplay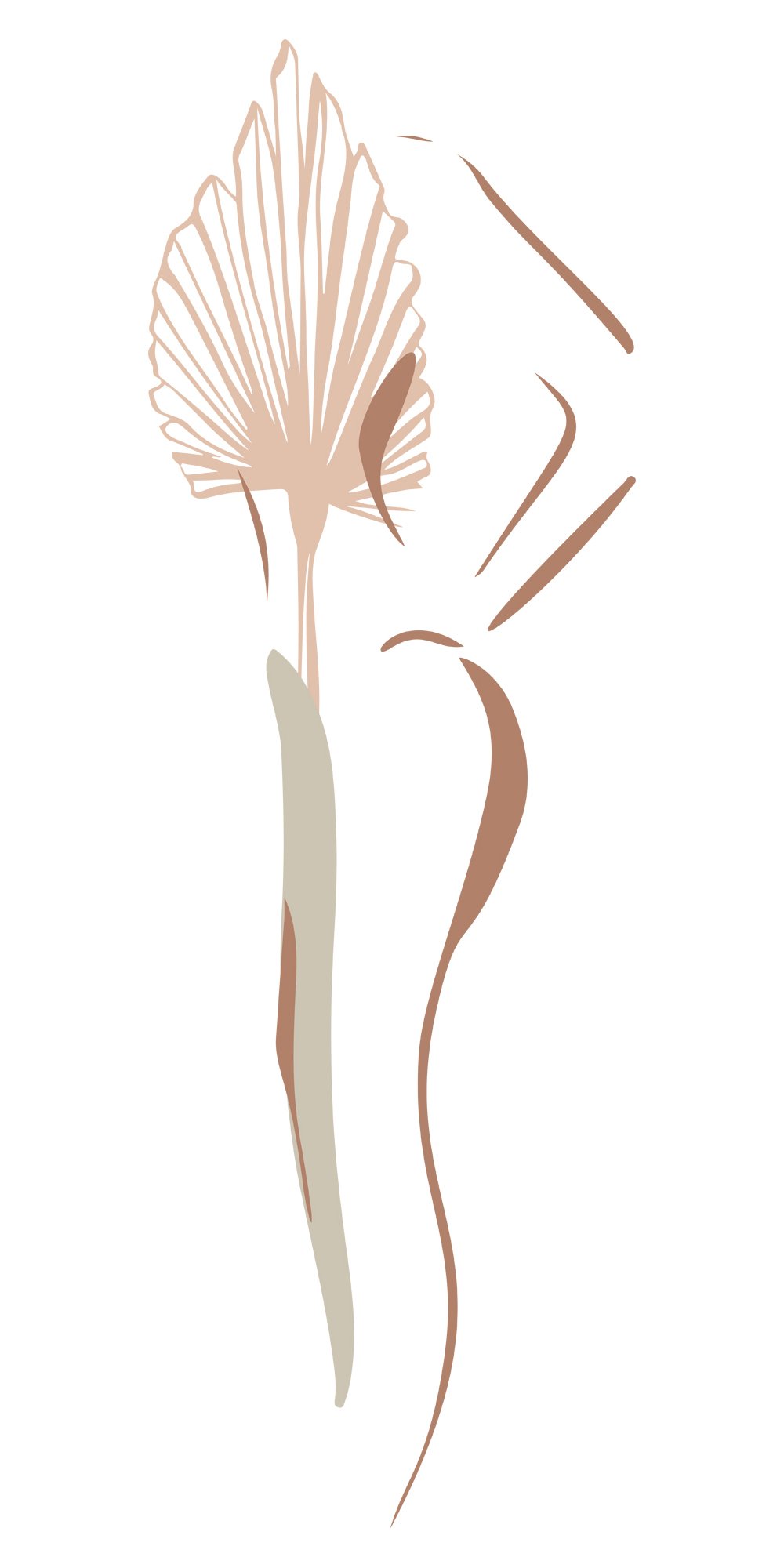 You might already realize that what you do and how you feel before sex has a serious impact on how good that sex is. If you're feeling especially connected to your partner or he's so attractive that you couldn't keep your hands off him if you tried, then you know exactly what we mean. But if you and your partner are fighting (unless the fight has ended and you want to make up) or you're with a new partner who hasn't yet to earn your trust, you might feel hesitant and wind up with sex that isn't so good.
Knowing this, it seems logical that you want to get your head in the game before any hank panky starts. However, if you're like many women — and some men — this is actually much more difficult than it sounds. This is because about 30% of women have what's known as responsive desire [3 p 225].
If you have responsive desire, you don't randomly feel horny. Instead, you need some specific things to experience desire. This may mean you need to feel loved or you need to see or hear something before feeling ready for sex. It may be a certain touch that does it for you.
For some people, desire doesn't appear until after physical arousal starts.
So you may find yourself wanting sex only after you start fooling around. This is completely normal. If this sounds like you, then you may need to encourage yourself to have sex if you're not in the mood for it yet.. because you know eventually you will be.
Learn more about types of desire.
However, there's a fine line to walk. If you want to have good sex,  you should stop having sex for other people. Only have sex that you want. 
But if you know that you'll feel satisfied once you have sex even if you're not in the mood right now, you might choose to forge ahead.
The Buildup To Having Good Sex
When you've decided you want to have sex, you don't want to rush into anything. Instead, you want to savor it. This means taking your time, especially with the buildup. Buildup might take the form of sexting throughout the day, taking a shower and shaving, and putting on a sexy outfit or lingerie… whatever it is that makes you feel sexy and sexual.
Flirt and Tease
You need to flirt with your partner. Yes, even if the two of you have been together for years or decades. Remember what it was like when your relationship was still new, and the two of you were still unsure. That anxiety increased sexual tension.
This sexual tension is crucial to having not just good, but amazing, sex!
Read More:  Why Sexual Tension Is The Single, Most Powerful Sex Move
Touch him in flirtatious but not sexual ways.
Laugh and tilt your head back.
Lean into him when you speak.
You can do all these things as you watch a movie from your sofa, over a home-cooked meal, or even during a first date.
You'll find that taking things agonizingly slowly helps to build the sexual tension.
Tease one another. Lightly touch your partner. Touch him over his clothes. Put his hands on yours. Try everything in this post about teasing.
Give him a glimpse of what's underneath your clothes by pulling up your skirt or pulling down your strap. Wiggle your hips a bit as you walk in front of him.
By the time you come together for that first kiss, it will be like lightning has struck.
Now, you might want to rush things. Who could blame you? But if you can continue the slow pace, there will be a big reward. Studies have shown that many women require more stimulation than men to achieve orgasm, between 10 and 20 minutes or so [4, 5]. The longer the buildup, the more likely you'll think the sex is good. A greater variety of activities also increases your chances of having an orgasm [6].
Get Comfortable
Taking time allows your worries to melt away, and you can become comfortable. If you're not comfortable, you're unlikely to be fully relaxed, and relaxation is important to good sex.  Comfort might take the shape of physical comfort, so make sure sheets are clean, and the room is at a comfy temperature.
If you're with a new partner, it's understandable to feel a bit of anxiety. You'll worry if he likes you or your body. You might wonder how compatible you are. With a casual partner, it's just as important to become comfortable, but it might be different than with someone whom you know better. You might…
Have a drink (but not so many that you cannot consent).
Cuddle to get used to his physical preference.
Turn down the lights, so you don't feel like you're in the spotlight.
Have condoms or dental dams on hand.
Having Good Sex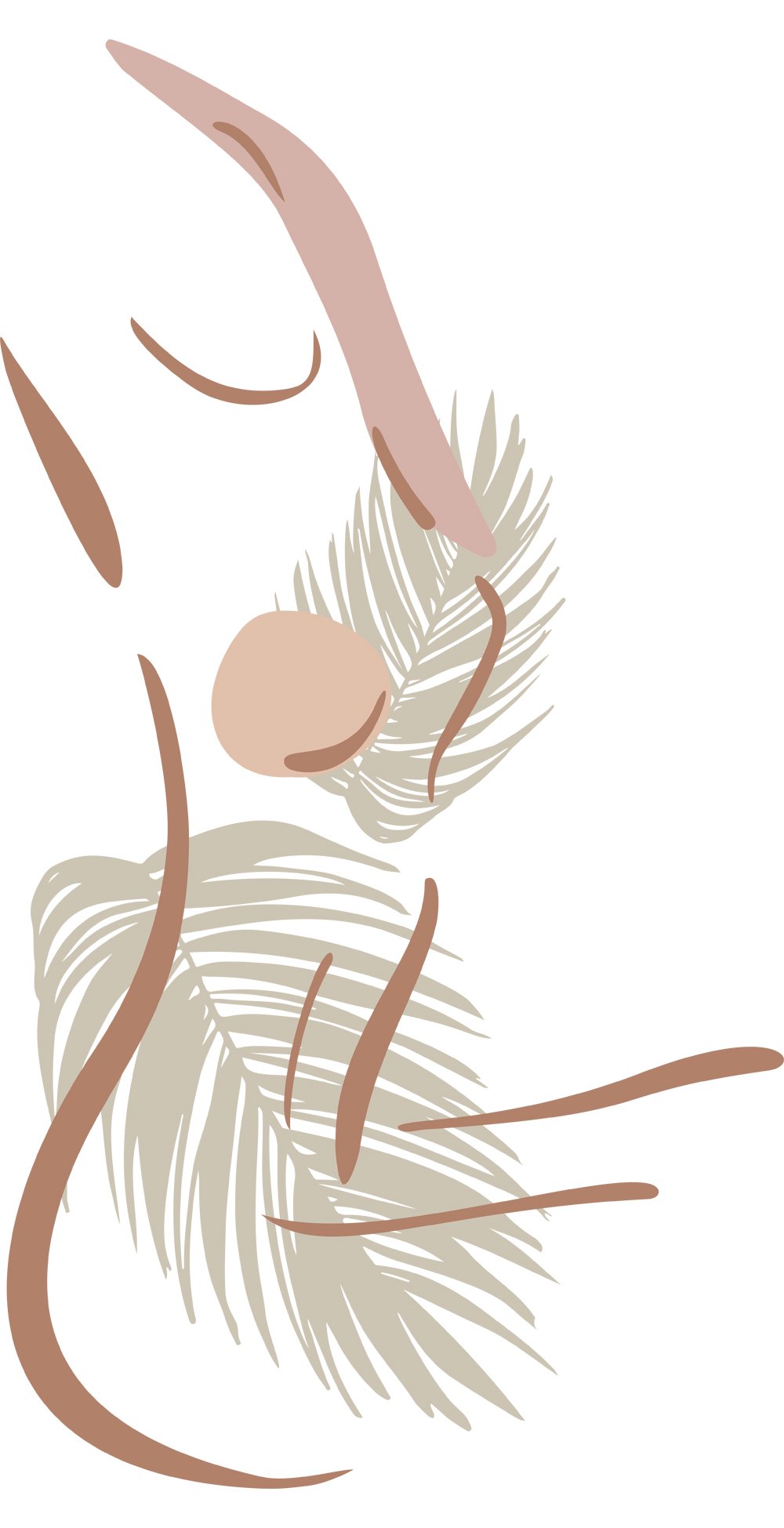 At this point, you might be in various states of undress, unable to keep your hands off each other or clothes on. Explore every inch of your partner's body with your hands, and mouth (blowjob tips here). There's not a part of your body that can't be sexual. Collarbones, breasts, necks, ears, hips, thighs, and even backs of knees can all be erogenous zones. Learn more.
Foreplay for More Play
Now's the time to remember how hot it is to make out with your partner. You kiss deeply and grind your bodies together. When you can stand it no more, pants and underwear come off — or are at least pushed to the side. Hands caress genitals while you breathe against each other's skin or moan into one another's mouths.
Related: Discover How to Give a Hand Job
Mouths move southward to lick, suck, and otherwise stimulate your partner. Deep kissing, manual, and/or oral sex complete the trifecta of activities that help a woman get off during sex [7]. You may already have orgasmed! But things are just getting started.
How to Have Good Sex In the Moment
Protect yourself – Before penetration, reach for a condom (if that's your choice of protection). You can even unroll it on your partner, a move that's sexy (learn how to use condoms here). When you know you're protected from STIs and getting pregnant, you'll feel more relaxed and comfortable. You can focus on what's happening and not any worries about consequences.
Use lube – Lube makes a world of difference when it comes to sex play. Even if you're fully turned on, lube can make initial penetration easier. The slick and slippery stuff eases discomfort during thrusting and lets you remain comfortable as long as sex goes on. More about lube.
You can always reapply lube if you need it. For added sensation, a dab of lube inside a condom feels good for men!
Initiate – Grabbing that condom shows that you want sex. Stripping down yourself or taking off your partner's clothes and straddling him is a great way to initiate sex when you want it, and your partner will definitely appreciate it. Several studies find that women initiate sex less often than men [8, 9, 10]. But women are doing more initiation than they once did, according to one study[11]. So flipping the script might breathe fresh air into your sex life.
Show enthusiasm – Another important aspect of good sex is enthusiasm. Make eye contact, smile. Reach out and touch your partner, continuing to use your full body for pleasure. You can try dirty talk to let him know how much you enjoy it or what you want him to do.
Moan breathlessly into his ear. Those noises encourage your partner (you can even let him know when you want him to cum!) and massage his ego.
Whatever you do, don't just lie there!
Take control – Many men think there's nothing hotter than when their partners take control. Flip him so he's on the bottom and ride him (tips here), using him for your pleasure until you orgasm. Pin his arms above his head. Hold his head in place as he goes down on you.
You can even be directly dominant and tell him what to do, tie him up, or even spank him!
Get more ideas to dominate your man in bed.
And if you're not the type who likes control? That's okay, too! You can be submissive in bed.
Stay in the moment – If you're like many women, you might have trouble staying in the moment. You might even wind up monitoring what's going on and judging your performance or looks. This is sometimes known as spectatoring [12 p 99].
It's easier said than done to stop this. In fact, simply telling yourself to stop will only lead to you judging yourself more.
Instead, focus on how things feel. Close your eyes if it helps. If you have a distracting thought, notice it. Then let it go. Redirect your attention to what's going on. The more you do this, the more it will become second nature.
This is part of a process known as mindfulness, and practicing it, can increase sexual satisfaction [13] and pleasure for women [14]. It may even help you to learn how to cum.
Ask for what you need – When you're having sex for your own pleasure and not just for your partner, you might need to ask for what you want whether that's a specific activity, a certain technique, or simply an adjustment (harder, softer, faster, slower, to the left, etc). Fortunately, a breathless request often does the trick without taking you out of the moment.
If you've taken charge, you can make this an order or simply move his hand, head, or cock where you want it.
It can help to let your partner know before you even take off any clothes. Because talking about sex can be awkward and difficult, you might want to read our guide to sexual communication.
Switch positions – Few people want to stay in the same position during sex (although, it's okay if you do. Just let your partner know what you need!). There are so many positions to try to keep things fresh. Doggie style can stimulate your G-spot, Cowgirl puts you in control, Thigh Tide offers clitoral stimulation, and you can try a dozen other positions just for something new or different sensations.
Related: 119 Sex Positions to Try
You'll quickly find that certain positions will really feel great, while others won't provide as much pleasure. The key is to keep trying new positions and variations with your man so that you build up a knowledge base of what works for both of you.
Use tools – Do you need power, pressure or a type of stimulation that a human body just can't provide? It's time to enlist the help of tools. Dildos and vibrators can make sex more fun and orgasm easier to achieve while relieving stress and pressure on yourself or your partner. Plus, you can try things such as blindfolds, ties, ice, cock rings (more here), or even paddles and floggers!
Try something new – There are tons of new things to try (here's a short list) besides just using implements like those above. What about anal sex (Read: How to Have Anal Sex)? Do you like role-playing? You can masturbate in front of one another, try edging and orgasm control (learn more), or discuss your fantasies — even try them out! Get creative and explore.
Keep it steady – For many women, an approaching orgasm means they need more of the same. Your partner might not understand this or may even grow tired while you're working up to orgasm. This is where a moan or breathless command can help. Let him know he's doing perfectly, that you'll cum if he keeps it up, or simply tell him to stay there.
How to Have Good Sex Now and In the Future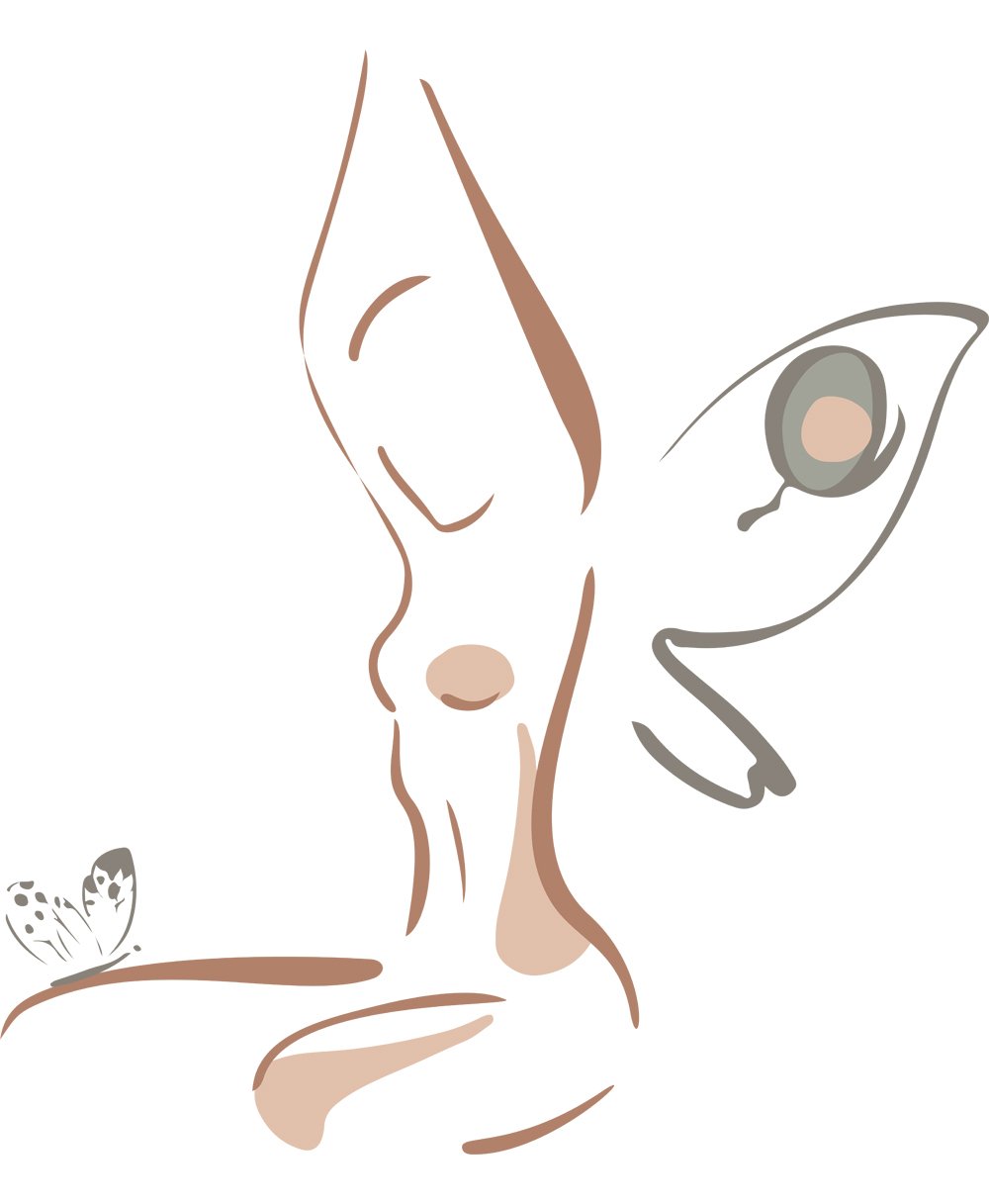 The advice above will help you to have good sex, but sex can continue to get better. An open mind and willingness to explore can make sex better than you ever imagined. Find out how to adjust your attitude in our guide to improving your sex life.
There are a few things you can work on to have good sex now and even better sex in the future!
Read More: How to Have Better Sex
Understand Yourself
Knowing your desires, your body, and yourself is key if you want to make sex feel good. You can't ask for what you want if you simply don't know what that is. Start by educating yourself about your anatomy or brushing up on what feels good if you've forgotten.
Of course, there's a surefire way to learn about your needs: masturbate.
Related: How To Masturbate (For Women)
When you go solo, there's no pressure to perform or orgasm. You simply learn what works. Once you know that, you can teach your partner. You can even watch one another masturbate to get to know your preferences.
A key part to understanding yourself is knowing your turns ons and turn offs. Sometimes these things are called "accelerators" and "brakes" because they make your sex drive go, go, go or…. stop short, respectively.
Accelerators can be anything that gets you in the mood. Getting dressed up and doing your makeup might do the trick. Or you may prefer to get comfy and cozy and read your favorite erotic story or even watch porn. For many women, masturbating gets them in the mood for sex.
Discover what our readers say makes them horny.
You'll notice many of these things are what you would do during the buildup stage.
However, no matter how hard you try to turn on your sex drive, you will NOT get turned on if there are turn offs blocking the way. You need to ease up on these turn offs aka "brakes." How do you do that?
First, you need to understand what those brakes are. It might include:
Poor body image and/or low self-esteem [15]
Relationship problems
Stress
Depression or anxiety
Medication
Worries about pregnancy or STIs
There are other brakes to consider, and some may be pretty specific to you. It's up to you and your partner to reduce these things as much as possible if only for the moment. While you might not be able to reduce all stress from work, for example, your man may be able to give you a massage to help relieve physical tension. A guided massage can even help you be more mindful and stay in the moment.
You can return the favor to remain connected and intimate with your partner.
Get tips for giving a sensual massage.
But for more serious issues, it may take a while to really break them down. It took years to dislike your body, so don't expect to develop a positive body image overnight. It will take time and daily effort to have a good relationship with your body or high self-esteem.
Talking to a professional such as a therapist or your doctor can help with other issues, especially those related to your health (mental or physical) or any medications that might be throwing a wrench into your works.
A professional might be able to help with the one really big issue that affects couples trying to have better sex, and that is…
Fix Relationship Issues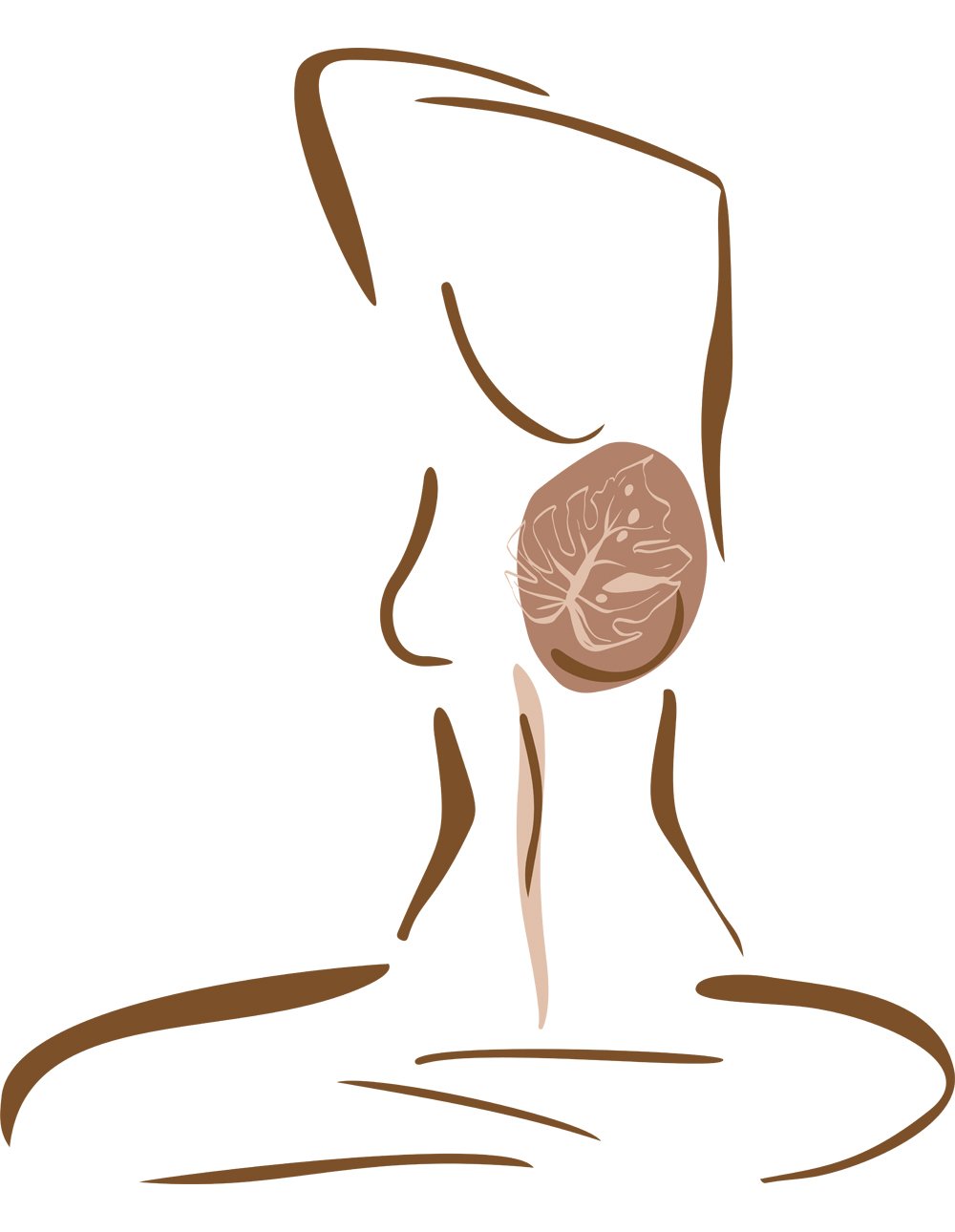 There's a complicated relationship between sexual and relationship satisfaction. Relationship issues can lead to worse sex.. or having less or no sex at all. Whatever issues you have outside of the bedroom won't be stopped with a closed door. Issues with arousal, orgasm, or maintaining erection might all be rooted in whatever relationship problems you're refusing to fix or even recognize!
No amount of sexual experimentation will change dissatisfaction with your partner.
No position or activity will solve problems in the bed caused by a relationship that needs help.
If you're not ready to do the work outside of the bedroom, your sex life may continue to suffer.
Schedule Sex
You can't make sex good if you're not having sex.
Life is busy; we get it…
But if you don't make sex a priority, you might find yourself not having any at all. And as a result, you'll lose out on the physical pleasure, mental benefits, and emotional connection that sex brings.
There's a pretty simple solution: schedule sex. You can have a date night that ends with sex. Or maybe you send the kids off to your parents overnight or for the weekend. A weekend trip to the local hotel gives you a chance to reconnect.
Now, some people balk at the idea of scheduling sex.
We're not saying that you have to have sex every Friday at 8. In fact, having sex in the same way at the same time might not be doing you any favors. But if you set aside some time when you can have sex if you want — and without interruptions — you might find yourself relaxed and aroused enough to have sex, good sex that you enjoy and not just the same old thing that's more robotic than anything else.
Communicate About Sex
We've already touched on communicating during sex, which is a great way to make small adjustments or get what you need. But talking about sex needs to happen outside of the bedroom, too. It might be a simple thing like logging on to your favorite retailer and buying a sex toy or sharing a post from the Bad Girls Bible with your partner to see what he's willing to try or to get inspired.
But there will likely come a time where you have a bigger issue that you need to address, so you need to talk about it.
You may have to tell your man if you've been faking orgasm. If you want to try something pretty kinky or even have a threesome. People get pretty worked up about these things. They convince themselves they're freaks for desiring what they do or that their partners will leave them if they're honest about their sexuality.
Here's the thing, though: whatever your fantasy or problem is, you're not alone. Someone else has experienced the same thing. And in many cases, your partner will be fine with what you say. Or you can work through it after the initial shock.
Related: Discover the Most Common Sexual Fantasies
The key is to explain everything plainly. Don't assume anything. Be specific so the two of you will be on the same page.
The sooner you get into the habit of talking about sex the better.  Make talking about sex a habit. Assume the conversation won't cause huge problems. Recognize that talking about sex is normal and necessary.
If you're used to talking about what goes on in the bedroom, you can bring up little issues before they become big problems. You might even talk about sex so openly that you avoid getting into a serious relationship with someone who is not sexually compatible with you rather than finding out years down the line because the two of you weren't able to be open about sex.
Dive deeper into the issue of sexual communication.
Keep Learning
Sex, like most things, is a process. You can discover new fantasies or kinks, sex positions or tools. All of these things keep your sex life fresh, and you and your partner satisfied. You might go from nighttime routine to morning sex in the shower or from Missionary position only to pegging with a strap-on to stimulate your partner's prostate. There are a ton of things to try as long as you learn about them.
Educating yourself is also important as you go through life stages that may affect your sex life. Pregnancy and divorce are big ones but far from the only changes that can affect sex. Research any condition you might be diagnosed with or medication prescribed to you to see if there are sexual side effects. Striving to learn about sex teaches you how menopause or andropause can play into sex as well as other aspects of your life.
There are websites (like this one!), podcasts, and books to help you keep learning about sex. Don't forget about resources such as your doctor (who has heard it all, believe us) or sex toy store, which may hold classes or demonstrations.
As much as you know about sex, there's always more to learn. You'll discover there's no single way to have good sex with your partner. Every bit of knowledge or tool is something you can add to your arsenal and perhaps teach someone else along the way.
As you learn and explore, some things will work for you while others won't. You'll discover how to have good sex and find out that experimenting is fun along the way.
Everyone deserves good sex if they want it, but it's up to you to make sex good. No one else can do it for you.
Resources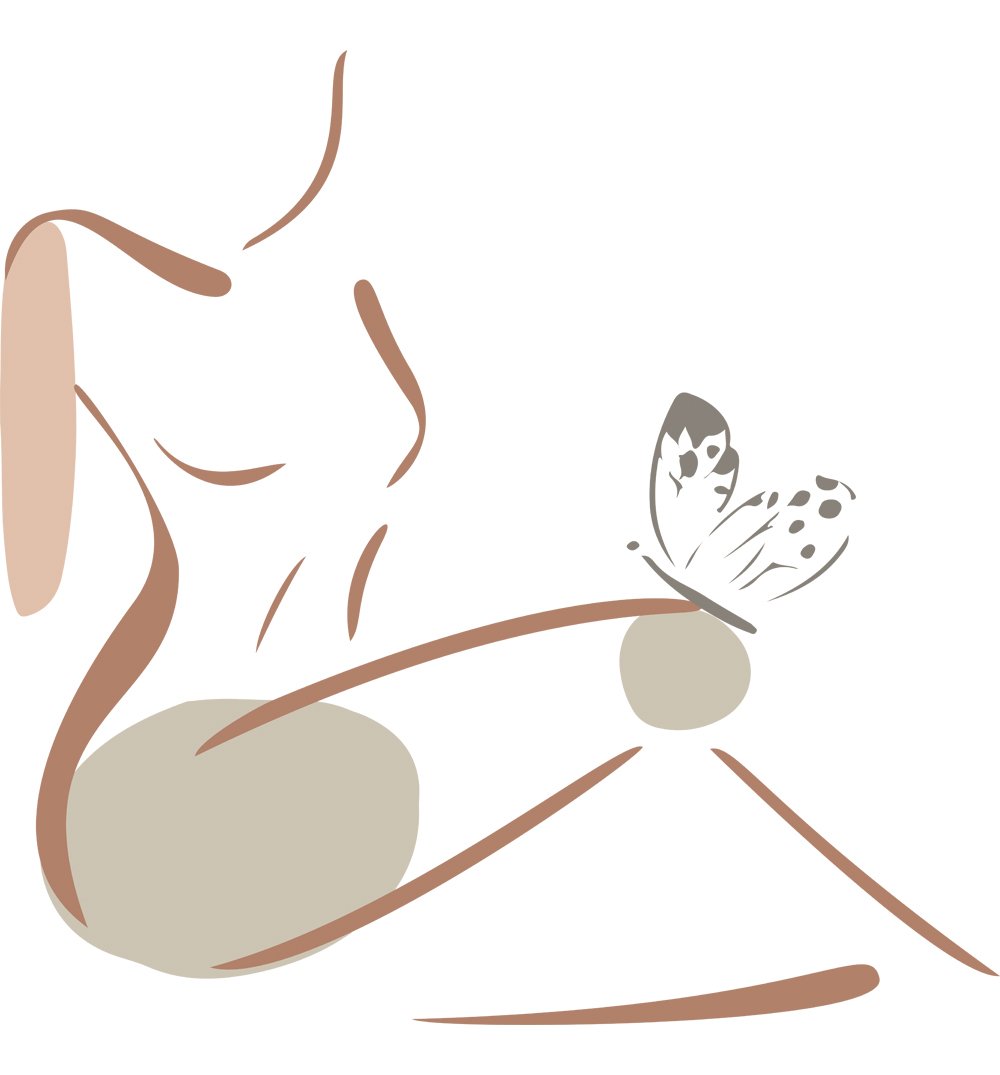 The Guide to Getting it On by PsyD Paul Joannides is a veritable tome of information at over 600 pages. It's won awards and been used in college courses.
Ph.D. Carol Queen wrote the Sex & Pleasure Book for toy retailer Good Vibrations. It covers a wide variety of topics that will help you have better sex.
Babeland also takes a stab at sex advice with the brightly-colored and illustrated Moregasm, which has information on everything from toys to anatomy. Moregasm is more of an introduction than an all-inclusive guide.
Dr. Laurie Mintz discusses how mindfulness can improve sex on Psychology Today.
Frequently Asked Questions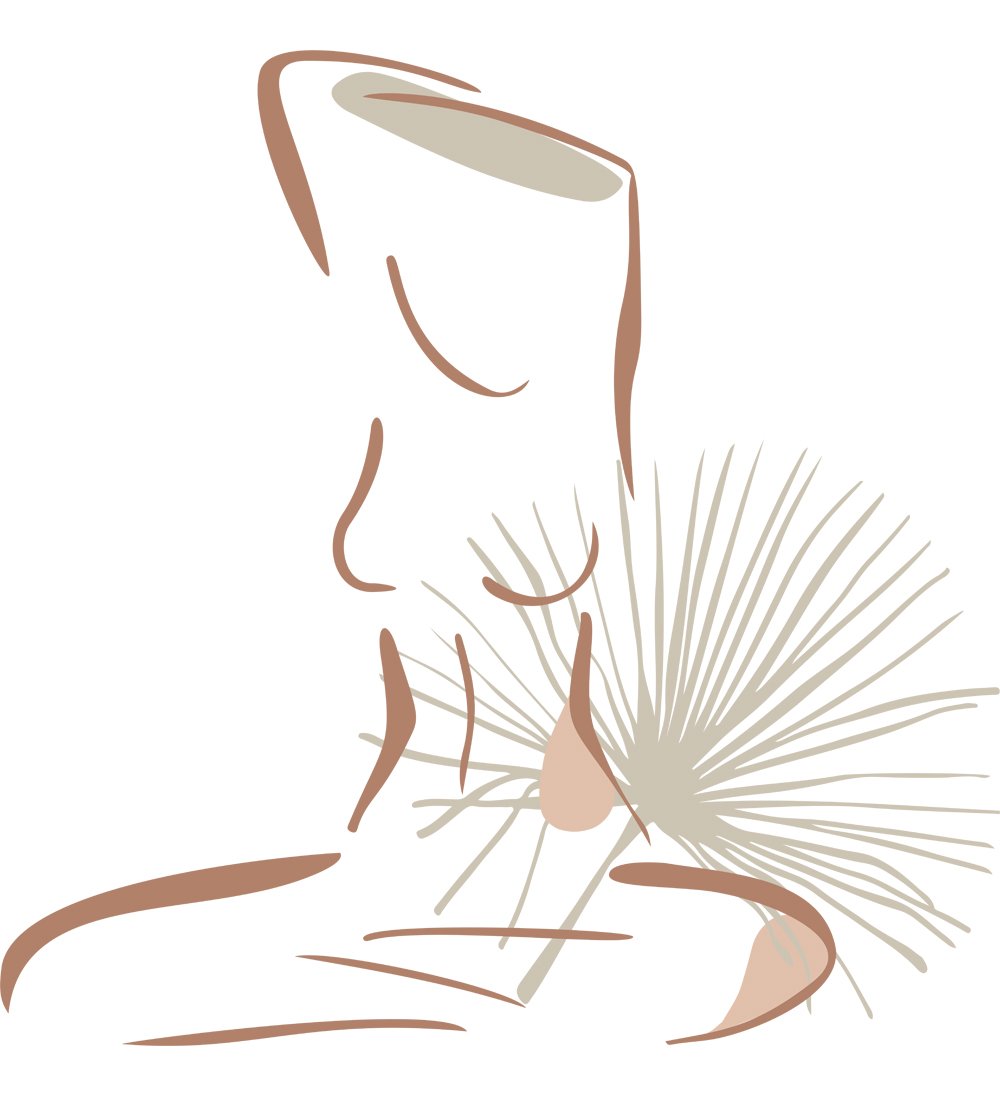 FAQ #1 – Why can't I replicate good sex I've had in the past?
So you've had sex in the past that was really good, and you've tried to have similar sex more recently. But it's just not happening. Why is that?
Sex is about more than the specific activities.
Sometimes there's a feeling or electricity in the air that you cannot make happen. Or perhaps you had chemistry with a former partner, and it's different with your current lover(s). You may also be shooting yourself in the foot simply by trying to make good sex happen or trying to have an orgasm. Focusing too much on the end goal means you miss the adventure of the journey.
If there are specific things, you need for sex to be good or pleasurable or to have an orgasm, go ahead and do them as often as you want. But don't be afraid to let sex evolve, naturally, too. You might be surprised by how good sex can be when it's novelty, or you're not sure what to expect.
FAQ # 2 – Does longer sex mean good sex?
Although many people mistakenly believe this to be true, it's not actually the case. If you're in the mood, well-lubricated (naturally or with a little help), and have the stamina, a marathon sex session might be fantastic. However, lengthy sex might become uncomfortable or boring for you and your partner. There's a place for slow sex (more on that here), but a quickie can be enjoyed from time to time, too!
FAQ #3 – What's the key to having good sex?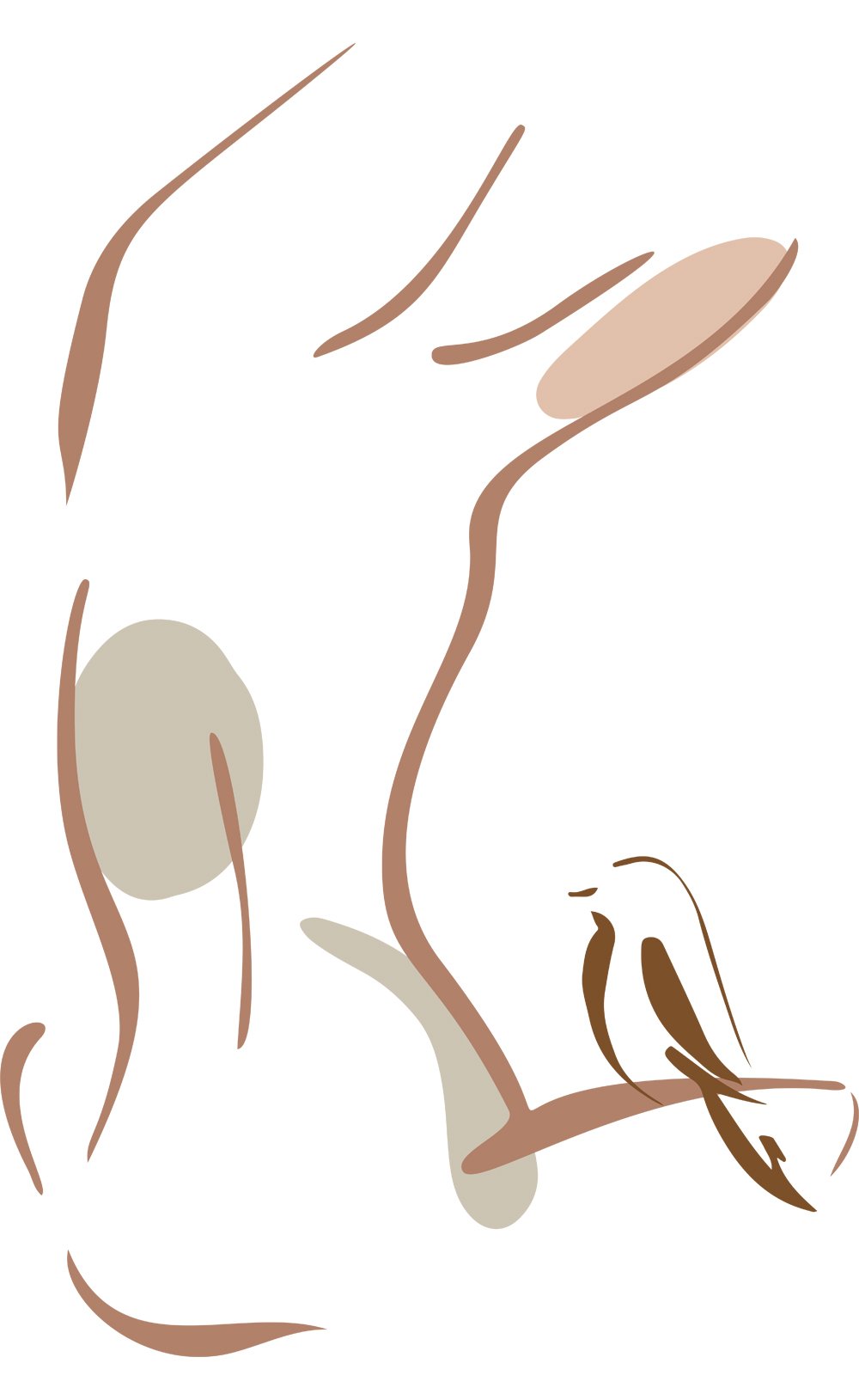 While it would be a reach to say there's a single thing that will lead to good sex for everyone, there are a couple of ideas that lead to better sex
Use lube –  when penetrated by toys or body parts (your partner's or your own).  Some women also enjoy lube when masturbating.
Talk about sex with your partner – and make it a regular thing so you can bring up and resolve any issues or simply expand your sexual horizons.
Explore your sexuality – whether that means sex toys, BDSM, roleplaying, watching porn together, or any other sexual interest, kink or fetish (check out the whole list).  Exploration requires you and your partner to be open minded.
These broad ideas open the door to more specific ones and can keep your sex life fun or make it more satisfying. You may discover something we haven't necessarily covered in this post that makes sex good for you, which is absolutely fine.