I can't publish my most intense and wild sex tips online, so I send them in my private and discreet email newsletter. You can find out more here.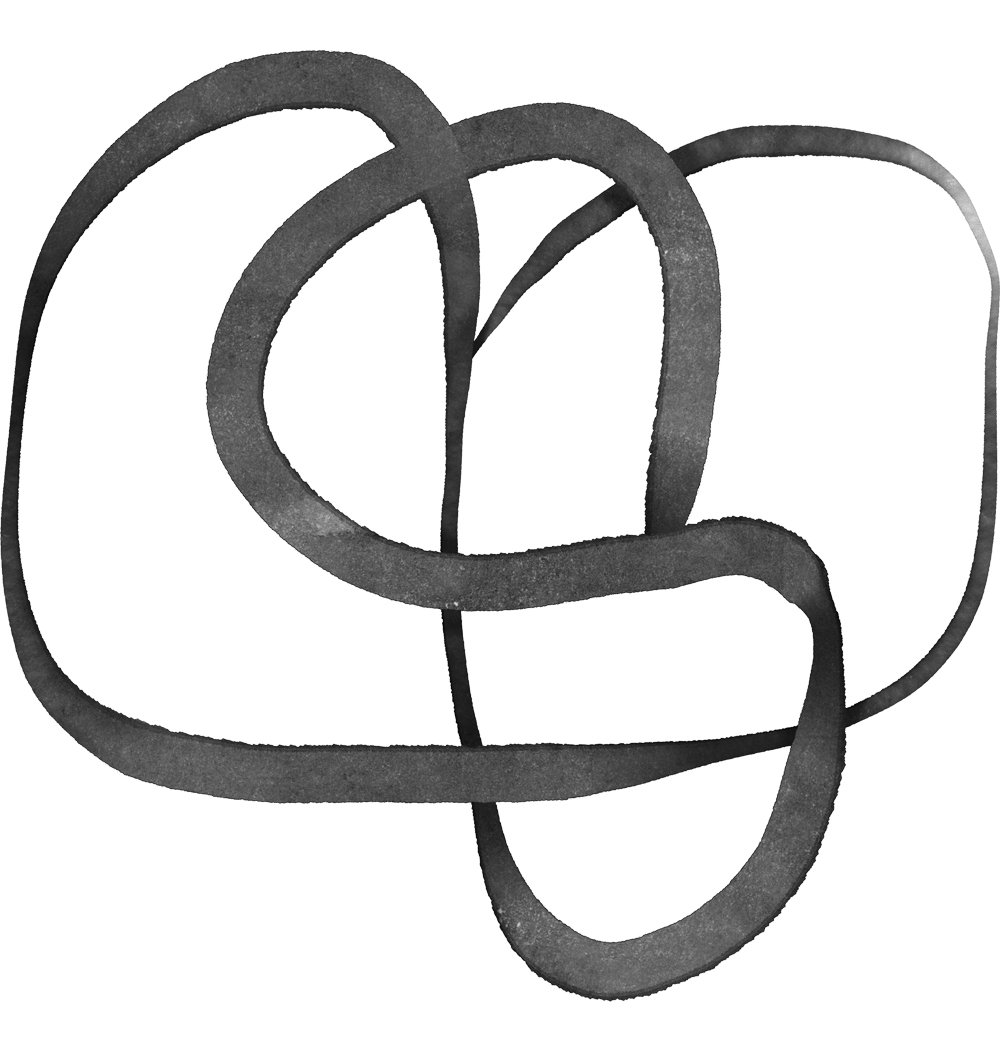 Welcome to pegging 101. This guide will teach you what pegging means and how to peg someone successfully (or get pegged). But, most importantly, you will learn the tips, tricks and positions you can use to make pegging a deeply satisfying experience every time.
What Is Pegging?
The textbook definition of pegging is when a woman wears a strap-on dildo and uses it to penetrate her man anally. This term was coined in 2001 by Dan Savage [1].
Side note: If you are currently struggling to orgasm during sex or masturbation, then you may want to learn about the Easy Orgasm Solution. It begins by teaching you the techniques to orgasm easily and consistently. Then you'll learn how to have multiple vaginal and full body orgasms during sex and masturbation. You can find out more here.
A strap-on? – A strap-on dildo is a sex toy that comes in two pieces: an insertable dildo and a harness. The harness is worn around the crotch like a pair of panties and the dildo fits inside the harness. The dildo is then in the same position on the wearer's body as a penis would be on a man.
However, many people don't see the definition of pegging as this specific and narrow as pegging your boyfriend:
Men and non-binary folks can also peg their partners with a strap-on.
We won't be angry if you use a strap-on to penetrate your partner's vagina and call it pegging.
Of course, you can't really peg yourself. But you can always use a dildo or massage your own prostate with a dildo or other toy.
Why pegging feels so good – Simply put, many men & women have sensitive butts and many enjoy getting anally penetrated. Men also have an organ located inside their butt called the prostate which is incredibly sensitive. Anally stimulating their prostate is highly pleasurable for many men [2].
Unfortunately, this makes it difficult for men to answer the question "How does pegging feel?" to anyone without a prostate.
Related: If you want to give your man back-arching, toe-curling, screaming orgasms that will keep him sexually addicted to you, then you'll find them in my private and discreet newsletter. You'll also learn the 5 dangerous & "dumb" sex mistakes that turn him off and how to avoid them. Get it here.
Now that you know what pegging means and why it can be a good way to please your man, it's time to learn how to peg your boyfriend in a way that is enjoyable and fun for both of you…
Before Your Start Pegging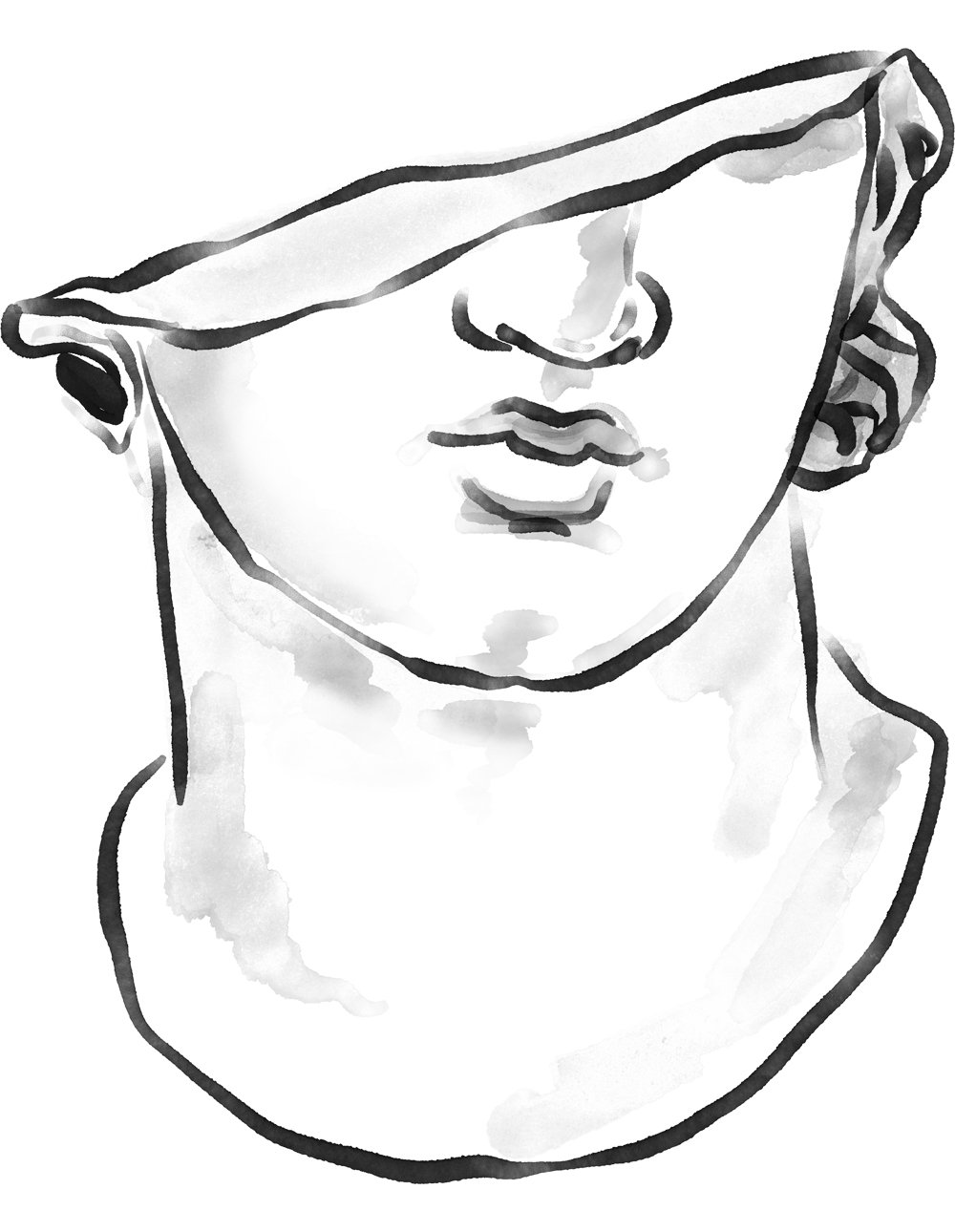 Rather than surprising your partner with your strap-on in their ass when they are least expecting it, we recommend that you talk to them about it beforehand and ensure you have their enthusiastic consent before proceeding.
You may need to explain what pegging is sexually, why women like pegging and discuss other aspects of pegging for beginners.
Talking about pegging – We explain more about how to talk to your partner and tell them that you would like to peg them in the FAQ section below. We also talk about how to ask your partner to peg you in another part of the FAQ section.
Now…
Let's learn how to start pegging your partner!
Pegging Preparation
Without proper anal preparation before pegging, it can become both painful and messy very quickly :/
We have already put together an in-depth guide on how to prepare for anal sex that we highly recommend you read. For those in a rush, here is what the receiver should know about preparing for pegging.
The receiver should shower beforehand to clear away any unwanted matter. They can go the extra step and use a douche or enema, but this is often unnecessary.
Hair removal around the anus is optional but can make penetration feel smoother and cleaner for the receiver and prevent hair from getting tangled or matted.
Use lube during any anal penetration. Always. Because the anus doesn't self-lubricate like the vagina [3].
The receiver should never use numbing products. Pain is the body's way of telling you something is wrong, and you should never stop these important pain signals with numbing products.
The receiver may want to experiment alone first with their finger(s) and some lube, so they understand how it feels to be penetrated anally. Also, using anal toys like butt plugs/anal beads can help prepare the receiver.
The receiver can try penetrating themselves with the dildo from the strap-on by themselves so that they acclimatize to it before their partner takes over.
Those new to anal play/pegging should start with smaller dildos at first.
Wrapping your strap-on/dildo in a condom can make for easier clean-up.
Pegging Pain – Besides hygiene, pain is a common cause of unsatisfying pegging experiences. The cause of this pain is usually due to the ring of muscles at the entrance of the anus stretching too quickly or far.
These muscles in your anus are naturally flexible and can stretch a good deal, but if you don't give them time to relax as you stretch them or try inserting something too large, you will experience considerable pain.
So when you are penetrating your anus with your fingers/sex toy/strap-on, you need to start with something small (like a finger) and go incredibly slowly. This allows the muscles to slowly stretch without it ever feeling painful.
Pegging tip: Instead of jumping straight to pegging, wait until after your partner has had an orgasm to try anal penetration. This will leave them incredibly relaxed, especially during their first time getting pegged.
Once you are comfortable with a single finger, try adding another or a larger toy until you are comfortable taking something similar in size to your partner's strap-on.
Another piece of pegging advice to help with pain is for the receiver: relaxing your throat can help relax your anal sphincter. It may sound random, but it works for many people!
As we mentioned in a pegging tip above, lube helps ease insertion. It also reduces internal friction that can cause pain.
Preparation For The Pegging Giver (Pegger) – The person giving the pegging also needs to do a little preparation.
Try putting on your strap-on long before your pegging session, so you can quickly and comfortably get it on. Struggling with getting it on in the moment can be a mood killer.
Additionally, experiment with how tight you need the harness to be. If it's too tight, it will be uncomfortable for you. If it's too loose, it will be hard to adequately penetrate your partner.
Practice thrusting and controlling the angle of the dildo by moving your hips to get a feel for how to peg a guy. You can use pillows as your practice target.
Now that you are both fully prepared, it's finally time to peg your partner…
How To Peg Your Partner For The First Time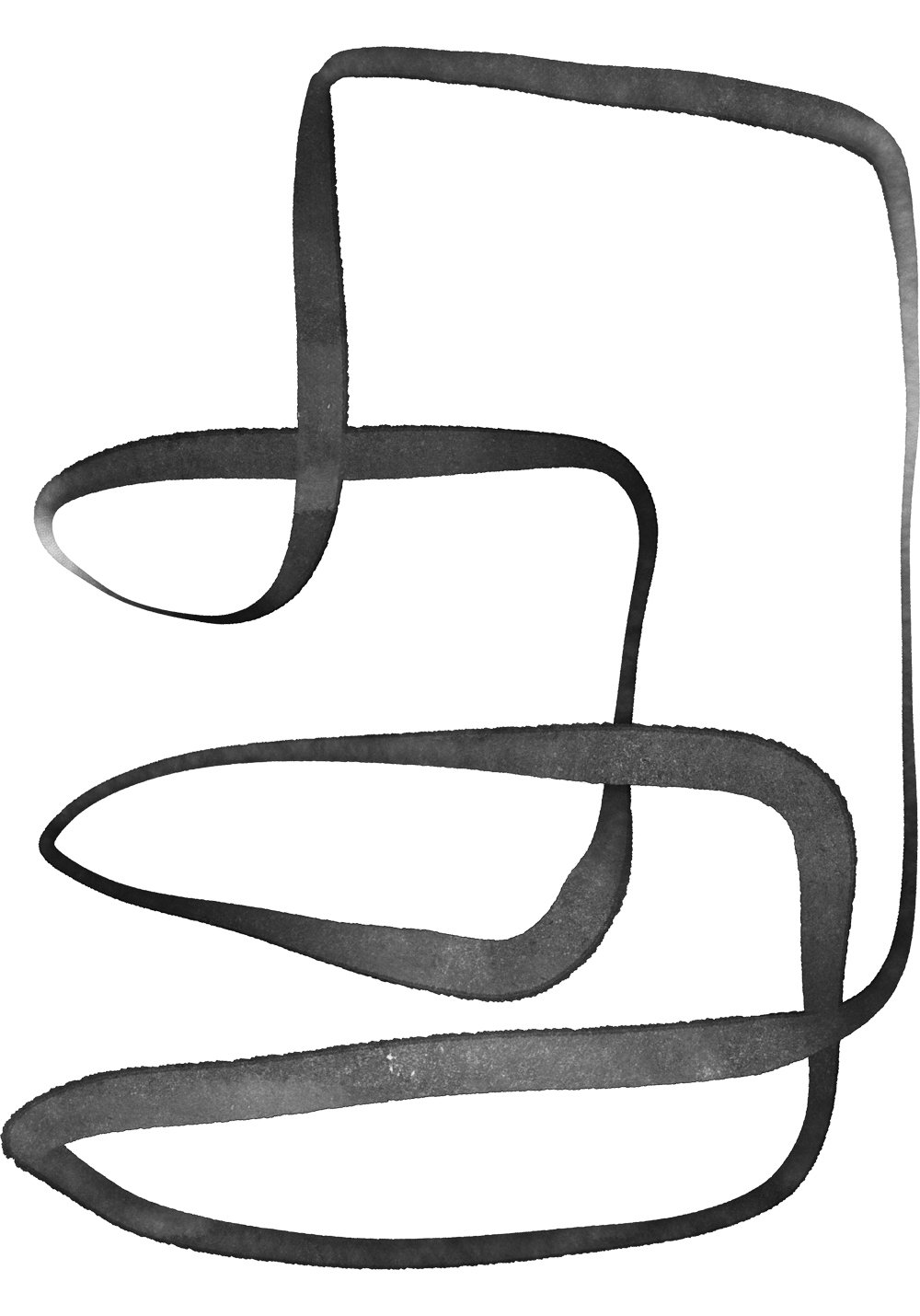 Just like with having anal sex, the initial penetration or beginning of a pegging session is the most important part. If you go too fast and hurt your partner at the beginning, then you can ruin the rest of the session for them due to the pain you caused at the start.
Lube – Apply lube to both your partner's anus and to the tip of your strap-on.
Put your partner in control – Begin each session by allowing the receiving partner full control over how fast and deep they are penetrated.
Instead of thrusting slowly into them, allow them to push back against you while you stay as still as possible. This way they can stop at any time if it becomes painful and there are no surprises they have to worry about.
Men may be unfamiliar with this move, so it might take a few tries to get it right as they learn how to get pegged.
Wait until they relax – After initially penetrating your partner, hold your strapon inside them for about 30 seconds without thrusting or moving (but you can wait longer). This will allow the muscles in their anus to slowly relax so that thrusting will feel more pleasurable and less painful.
It's a good idea to ask them at this stage how they are feeling. If they are comfortable and enjoying it, then keep moving forward with the next steps. If not, hold up until they can relax enough to move forward.
Slow thrusting – Once your partner is fully relaxed, you can start thrusting. Go slow and shallow at first and watch their reaction. If they are enjoying it, you can go a little faster or a little deeper.
Each time you go faster or deeper, make sure you are watching their reaction to see if they are enjoying it. It's even better if you can ask if the pegging feels good or if your partner can just tell you if they are enjoying it. More on having great sexual communication with your partner.
These are the basic steps to pegging your partner pleasurably. However, there is a lot more to learn if you want to take their pleasure to the next level.
Incredible Pegging Positions
Finding the right pegging position for you and your partner is a very personal choice. The perfect pegging position for the receiver (and giver) can depend on many factors:
Wanting to feel dominant
Wanting to feel submissive
Making it feel intimate and loving
Hitting a pleasurable spot
Minimizing discomfort during the act
Dominant pegging positions – If you want to feel dominant while pegging then a classic anal sex position like Doggy Style or the Jockey position works great.
More submissive pegging positions – Of course, you can also try out positions like the Amazon or Cowgirl positions while pegging your partner where you feel slightly more submissive. Although feeling fully submissive while pegging your beau can be tricky as it's usually a somewhat dominant act.
Loving and intimate pegging positions – Pegging doesn't have to feel like either a dominant or submissive act. Instead, it can feel more loving. This is especially true when you use a position like Spooning or Teaspooning with your partner. Some women who like pegging even use a modified version of the Missionary position where their partners lift their knees to their chest.
Positions for hitting a pleasurable spot – This comes down to personal preferences and anatomy. Experimentation and feedback are crucial to finding the most pleasurable spot for both the giver and receiver.
Positions for minimizing discomfort during pegging – This also depends on personal preferences and anatomy, but a position that lets you relax as much as possible is probably one of the best positions for pegging. Trying out different positions and talking to your partner will help you both find the most comfortable pegging positions.
8 Powerful Pegging Techniques To Give Your Partner Next-Level Anal Orgasms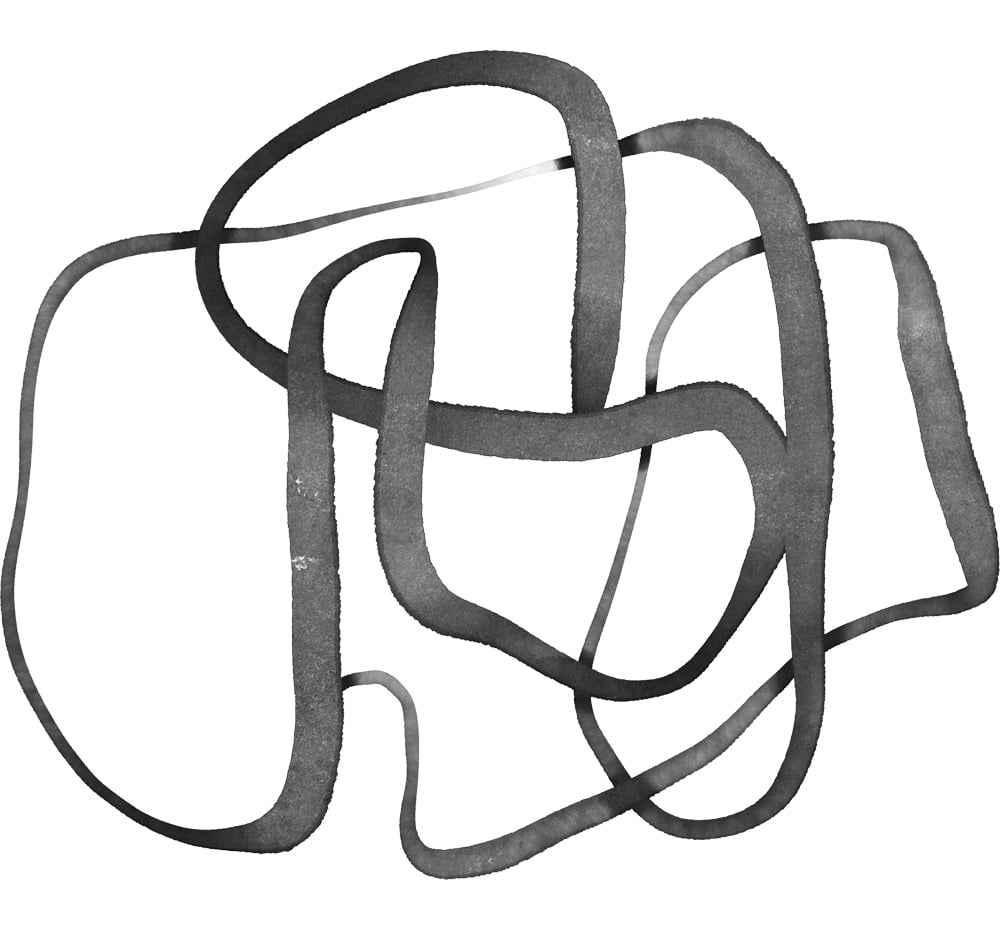 Once you've nailed the basic pegging technique and both you and your partner are enjoying yourselves, it's time to add some spice!
1. Reach around
This one is simple to perform in any Doggy Style type position. While pegging your partner, reach your arm around their waist and start giving them a hand job if they have a penis. If they have a clit, then start rubbing while thrusting at the same time. These masturbation techniques will give you some ideas on how to rub your clit.
2. BDSM
BDSM is a great way to explore power dynamics with your partner and make pegging kinkier. Just make sure you do it safely. Here are some ideas for mixing pegging with BDSM
3. Pillows
Try using pillows when pegging your partner to change the angle of penetration. Memory foam pillows retain their shape better than traditional pillows, which can flatten under your weight. Placing the pillow at different locations can change what pegging feels like.
Under the hips – The receiving partner can place a pillow under their hips while lying on their back, like in the Missionary position. For women receiving, this can make their pegging experience a lot more satisfying. For men, it can make it easier to stimulate their prostates.
Under the belly – The receiving partner can also place a pillow or number of pillows under their belly when they are in a Doggy Style type position. The pillows mostly provide support to the receiver in this position.
Under your knees – If either the receiver or giver is kneeling on a hard floor, then pillows are a great way to make it more comfortable.
Wherever they are needed – Like with all the tips you'll find in the Bad Girls Bible, make sure to do some experimentation with how you use pillows during pegging or any sexual activity. For example, if you're struggling with how to peg your husband because of a height difference, you might want to kneel on a pillow.
4. Dirty Talk
Talking dirty to your partner while you peg them is another way to amp up the fun. You have a lot of choices in how you talk dirty to them, just like you can choose how you peg your man
Loving dirty talk – You can take a loving, caring role as you peg your partner. Here are some example phrases you can use:
How does that feel, baby?
You make me feel so good fucking you
I could ride you all day.
I want to make you cum.
You take this dildo so well.
Dominant dirty talk – For many, pegging is a dominant activity by the giver (which is one reason why women do enjoy pegging), while the receiver is in a more submissive role. You might even be surprised to discover the emotional impact of what it means to peg someone.
Dirty talk is a great way to remind your submissive partner about who's in charge:
You were born to take my cock.
I want to hear you say, "Please fuck me harder/deeper"
Tell me how much you love getting fucked.
Beg me to fuck you.
Encouraging dirty talk – Not everyone sees pegging as a dominant/submissive activity. Some see it as an intimate activity between two partners. Here are some examples of how to encourage your partner during a pegging session:
You look so beautiful taking my dick, keep going.
You make me feel so good.
You're going to make me cum.
Please keep fucking me. This works great for either the giver or receiver of the pegging.
Filthy dirty talk – Sometimes the vibe is just…filthy, nasty and red hot. Here are some things you can say during these kinds of pegging experiences:
Fuck me harder.
I'm going to make you cry from pleasure.
I'm going to turn you into my pegging slut.
I love pegging your ass.
No matter what type of dirty talk you want to use (and feel comfortable using), we've got you covered. Check out our Dirty Talking Guide and learn another 91 dirty things to say to your partner while you peg them.
5. From Loving To Rough
How you treat your partner while pegging them can range from careful, considerate loving all the way to rough and intense sex.
Gentle & loving – You take your time and gently push your partner down onto all fours into the Doggy Style position, then softly caress their body with your fingers, before slowly pressing the tip of your lubed strapon into their anus.
After you initially penetrate them, you hold their body in yours and slowly thrust into them while whispering in their ear, telling them how much your love them.
More: Learn how to make love instead of simply having sex.
Rough & wild – After tearing off your partner's clothes and throwing them down on the bed, you grab their ass and pull them back towards you. Using your salvia as lube, you press your strap-on deep inside your partner's ass as they groan in a combination of pain and ecstasy.
You quickly start to thrust, harder and harder, letting them know who's in charge until you hear a whimper. So…
You grab them by their hair and pull their head back towards yours, whispering in their ear, "You don't get to cum until I do."
Next level: 16 more rough sex ideas for wilder sex.
Somewhere in between – Both the previous scenarios are super hot, and are two ends of a spectrum. You don't need to be completely loving when you peg your partner, nor do you need to be rough. Find what works best for both of you by talking to your partner before and after.
6. Tease Their Ass With The Tip
This is a quick one.
Before you initially penetrate your partner and start pegging them, tease them first with the tip of your strap-on/dildo.
Lightly press it into their anus an inch or so, then pull it out and rub it around the outside of their ass. This is a great way to have your partner begging for more while also giving the muscles in their ass a chance to relax.
7. Change Your Stroke Or Keep A Consistent Rhythm
Consistent Stroke & Rhythm – When trying to orgasm while being penetrated, having your partner keep a consistent stroke and rhythm will make it easier to get there. This is also true during pegging.
So if you are currently struggling to climax during pegging, let your partner know that a more consistent stroke will help you get there.
Side note: Consistent stroke and rhythm are also important for most people during masturbation if you want to reach orgasm.
Changing Your Stroke – Maintaining the same stroke indefinitely is also quite boring, so try changing it up by penetrating your partner faster or slower.
You can change your stroke quickly to surprise your partner or more slowly to give them time to adjust.
Changing Your Stroke To Edge Your Partner – A great way to tease your partner and give them stronger orgasms is to edge them first.
Edging is bringing your partner to the edge of orgasm before reducing the stimulation so that they don't orgasm…then slowly ramping up the stimulation again until they get close to orgasm a second time before you again reduce the stimulation.
You can continue this process of bringing your partner close to orgasm before backing off many times until you finally allow them to orgasm.
Edging them like this actually makes their orgasm far stronger when you finally make them cum.
You can edge your partner during pegging by changing your stroke/rhythm right as they are about to orgasm so that they don't. Then after a few moments bring them close to orgasm another time, before again changing your stroke/rhythm.
You can continue this process as long as you are both enjoying it until you finally allow your partner to orgasm.
Learn how to edge your partner and yourself to orgasm.
8. Pegging Role Play
Pegging is a great way to role play with your partner. Here are some of our favorite role play ideas to try with your partner while pegging them.
Role reversal – For heterosexual couples, they can reverse roles with pegging. Instead of him penetrating her, she can now penetrate him.
Sexuality and gender-bending – If you are female and turned on by the thought of changing your gender, then try using a strap-on, dressing as a man, and pegging your partner. It's a great way to "experience" what it feels like to be a man.
Bisexual and homosexual exploration – Similarly, if you are a heterosexual man and the idea/fantasy of being with another man turns you on, then getting pegged by your female partner is a great way to safely explore that without "going all the way."
Double penetration for her – Some women want to experience double penetration during sex, but don't actually want to have a threesome or group sex. A great compromise in these situations is for the partner who already has a penis to wear a strap-on so that they now have "two" penises to penetrate their partner. Those without a penis can purchase a two penis strap-on which has two dildos instead of the usual one.
Choosing The Right Strap-On For You & Your Partner
Now that we've covered all the fun you can have with a strap-on, it's time to figure out what strap-on is right for you.
Here are the major categories of strap-ons you can use.
Regular Harnesses With A Removable Dildo
Wearing a harness around your waist with a removable dildo inserted is one of the most common types of strap-on you can use for pegging. The dildo secures to the harness with an O-ring, which is often removable so you can swap out O-rings of different sizes.
What is an O ring – An O ring is metal ring in the shape of an "O" that holds the dildo securely in place.
Harnesses come in many shapes and sizes. The most common are:
Jockstrap style harnesses
G string harnesses
Harnesses that resemble underwear
Our advice on choosing a harness is to pick one that feels comfortable to wear. It's that simple.
The Dildo
The removable dildo attached to your harness can vary in shape and size, so choose one that works for both of you. Just make sure to pick a dildo:
With a flared base
Fits with the O-ring(s) you use with your harness.
Fortunately, there are many different pegging kits with different types of harnesses and sizes of dildos. But if you're purchasing the dildo separately, you have a few options.
Vibrating dildo – If you'd like to increase the stimulation of penetration, then try using a vibrating dildo. This also makes it more pleasurable for the wearer.
Inflatable dildo – You can also use an inflatable dildo that you can make bigger/smaller with a small handheld pump. This is great if you enjoy anally training your partner.
More comfort – Choosing a completely smooth dildo will make anal penetration comfortable for beginners. Once you've decided that you like pegging, you can experiment with dildos that have more texture, and if you like intense texture, rigid materials feel the most intense of all.
More pleasure – to increase pleasure when the receiver has a prostate, consider a dildo with a curved shaft or contoured head that will target the P-spot. You don't necessarily need a special pegging device; most G-spot dildos will do the trick.
Use a condom – Covering the dildo with a condom can help improve the receiver's pleasure and make clean-up easier after your pegging session.
Niche Harnesses And Dildo Combinations
There are also a number of variations to a regular strap-on harness and dildo.
Regular harness and hollow dildo – These are often used by men suffering from erectile dysfunction (ED) to penetrate their partners. Men who would like to penetrate their partner with a bigger penis can also use these kinds of harnesses and hollow dildos.
Double dildo strap-ons – These harnesses have two dildos and can only be worn by those with a vagina. One dildo fits normally into the harness like on a regular strap-on. The other dildo sits inside the harness and penetrates the wearer's vagina.
As the wearer thrusts into their partner, the dildo in their vagina moves similarly to the dildo they're using on their partner.
Vac-U-Lock harnesses – Aside from the harnesses mentioned above, one company makes harnesses with proprietary tech such as the Vac-U-Lock system. These harnesses are only compatible with dildos designed for the system, and those dildos won't work with O-ring harnesses. So if you buy a Vac-U-Lock harness or dildo, you're limited as to how you can use it.
Strapless Strap-Ons
A more elegant-looking strap-on is the strapless strap-on. These can only be worn by those with a vagina.
There is no harness with a strapless strap-on.
However, these toys can lack stability, so some people prefer to use them with a harness, anyway.
Instead, it's a dildo with a base that the wearer inserts into their vagina. This insertable base is usually shaped like a bulb so that it doesn't slip out easily as the wearer is penetrating their partner.
The added benefit of strapless strap-ons is that the wearer also stimulates their own vagina with each thrust.
You can also find vibrating strapless strap-ons which add to both partners' pleasure.
Pegging FAQ – Frequently Asked Questions About Pegging
We often receive questions about pegging. Here are answers to our most commonly asked pegging questions.
1. Is Pegging Gay?
No. An attraction to someone of the same sex makes you gay, and sexual activity with someone of the opposite sex certainly isn't gay.
So if you're struggling with the thought that your husband wants you to peg him, don't worry!
2. Is Pegging Safe?
All sexual activities carry some risk.
Unclean sex toys can irritate or infect the wearer or receiver and micro-tears in the anus can make you more susceptible to STIs or bacterial infections. Sex toys made from non-body safe materials can pose a risk to the strap-on wearer or receiver. Additionally, overly large dildos can cause pain to the receiver.
Injury is also possible with anal penetration, including toys getting stuck in your rectum [4]. For example, anal sex caused "disruption" of the anal sphincter that led to incontinence in one case [5]. Sexual activity can also cause tears between the rectum and vagina–or rectovaginal tears-that can cause life-threatening bleeding [6]. However, minor bleeding can occur from tearing during anal penetration and may not be serious [7].
3. What Kind Of Lube Should I Use With A Strap-On?
Our favorite lube for pegging is high-quality water-based lube. This type of lube is compatible with virtually all sex toys and is very easy to clean.
Oil-based lubes are also a good option and can feel very slick. They are compatible with most sex toys. However, they are much harder to clean off sex toys and can degrade latex condoms, causing them to tear.
Be careful with silicone-based lube and silicone-based sex toys. Many strap-on dildos contain silicone. Silicone lube can degrade these sex toys causing them to break down.
You can test compatibility by applying a bit of lube to the base of the toy and rubbing vigorously for five minutes. If the toy becomes tacky or sticky, it's not compatible with that lube.
The best lube for pegging might be one that's slightly thicker to prevent it from dripping off the toy.
4. I Want To Peg Someone. What Should I Do?
Talk to them when you are both in a good mood and turned on. They may want to get pegged by you too or at least be curious about it. Steer the conversation towards anal play and then just ask them.
If your partner already enjoys some forms of anal play, like getting anally fingered by you or having their ass eaten (ass eating tips), then you're halfway there.
If they are completely uninterested in getting pegged, then there are plenty of other wonderful sex tips you can use to make your partner cry in bed with pleasure.
We don't recommend that you pester your partner about pegging them. Pestering them can make them even less interested in trying it.
When they are semi-interested – Another way to get them interested is to focus the conversation on how pleasurable anal stimulation can be for them. Let them know about the pleasures of anal stimulation and how men can have prostate orgasms. You can even encourage them to explore by themselves so there's less pressure.
If your partner is not particularly interested now, you can always suggest it another time.
5. I Want To Be Pegged/How To Get Your Wife To Peg You?
Wondering how to get your wife to peg you? This comes down to good communication and your partner's desire.
In the ideal world, you'd just ask and they would fulfill your request.
Easy.
However, the real world is different…
The next time you are talking about sex with your partner, you can CASUALLY steer the conversation towards anal stimulation. Here are some ideas of what to talk about to gauge her interest.
Talk about how you are curious about anal play.
Mention your previous experiences with anal play and how you enjoyed these experiences.
Let her know that the prostate is incredibly sensitive and can lead to orgasms when stimulated correctly.
Ask her if she's ever been curious about penetrating a man.
Tell her that you think getting pegged by her could be hot.
If your wife is into it, indifferent to it or not aroused by it at all, she will most likely let you know.
If she shows positive signs – Stay cool and suggest shopping for pegging tools. Progress to getting pegged using the instructions above, making sure to incorporate the pegging tips recommended.
If she shows negative signs – You can try talking about it another time, suggest she read this introduction to pegging, or simply try some other kinky sex techniques.
Read this guide to great sexual communication to learn more about how to talk about sex with your partner.
6. My Wife Wants To Peg Me. What Should I Do?
Do you want to get pegged?
If you do want to get pegged, that's great!
Use some of the pegging techniques and pegging positions we just covered above.
If you don't ever want to get pegged, then that's ok too.
Keep in mind that many men can orgasm from anal penetration and prostate stimulation, and it may possibly lead to multiple orgasms. So, you may be missing out on some new ways to experience sexual pleasure.
Also…
Some men change their minds about getting pegged after they try anally fingering themselves or anally masturbating when alone.
7. Why Do Women Like Pegging?
Women may like pegging their partner for many reasons:
She may simply want to see what it looks and feels like.
It may be a sexual fantasy/kink/fetish of hers.
If she usually receives penetration during sex, she may like reversing her role to be the penetrator.
It may be a part of gender play, where she wants to imagine herself being a man during sex.
She may want to dominate her partner in some way and views performing penetration as an act of domination.
Many people enjoy being pegged. She may get pleasure from pegging her partner simply because their partner enjoys it.
There could be another reason not listed here.
Women can enjoy pegging for multiple reasons. So, it may not be for a single reason listed above, but a combination.
8. Why Do Men Enjoy Getting Pegged?
There are many reasons why men may enjoy getting pegged:
He enjoys anal play.
It may be a fantasy/kink/fetish of his. By the way, you can learn about all the other kinks and fetishes.
He likes having his prostate stimulated. Read the full prostate stimulation guide.
He views being anally penetrated as a submissive act and wants to feel submissive.
His partner enjoys pegging him.
He is usually the penetrator during sex, and he wants to reverse the roles.
He wants to experiment with gender play and this is a stepping stone to that.
He may be curious about how it feels.
Men can also enjoy pegging for a combination of reasons, not just one.
9. Does Pegging Feel Good?
After the initial entry and once fully relaxed, pegging can feel incredible for the receiver, whether you are male, female, or non-binary.
Some people, especially first-timers, experience a lot of pain during the initial penetration and don't wait to fully relax before proceeding. This can cause the whole pegging experience to be deeply unsatisfying for them.
In fact, in our anal sex survey, we discovered that 81.7% of women experienced pain during the first time they had anal sex.
It's very important to understand that…
The receiver's experience depends greatly on the initial penetration from their partner.
If the initial penetration goes well and the partner wearing the strap-on is carefully listening to their partner's feedback, it can be deeply satisfying.
Men can even experience prostate and anal orgasms while being pegged, without ever touching their penis!
10. Do All Women Enjoy Pegging Men?
Some do. Some don't. It's a similar answer for virtually all sex acts.
11. How Common Is Pegging?
There is no good data available to reliably answer this question.
We searched and searched, but couldn't find anything besides unsubstantiated figures and anecdotes. It's likely that many people don't know what pegging is, and some people who know about erotic pegging have never tried it for themselves.
But the more people who ask questions like "Is pegging common?" and read articles like this about what it means to be pegged, the more people will learn about the activity. Especially if they tell their friends.
Rather than asking, "Is pegging normal?" or wondering why men like pegging, it's best to focus on the benefits of pegging or seek new pegging ideas if you know you already like it.
Pegging can be both an intense and intimate act. We recommend couples try it at least once before deciding whether or not it's for them. If you have more questions about pegging that we haven't addressed in this pegging guide or would like to leave your own tips or pegging experiences, you can do so in the comment section below.
Orgasm Every Time. Easily. Here's How...
I want to tell you about my friend Karen.
Karen came to me one day. She was hysterical.
She told me that her marriage was falling apart because she and her husband didn't have satisfying sex.
Every time they were intimate, Karen was faking her orgasms. It turns out she couldn't orgasm during sex.
In fact...
She never had an orgasm in her entire life. Not one!
This left her feeling embarrassed and ashamed. And...
She completely hid this from her husband. Thankfully...
It turns out that there is a way for any woman to orgasm. Easily. And have multiple vaginal and full body orgasms during sex and masturbation.
I shared the process with Karen.
After she followed the simple process, she could barely come to terms with how...
Quickly and dramatically her sex life changed.
We met up a few months later and...
She would not stop talking about it,
"I thought I was one of those women who couldn't orgasm. I used to think I was 'broken' and 'unfixable.' This saved my sex life, and that saved my marriage."
Even if you currently struggle to orgasm during sex or when masturbating, this process will also work for you.
And best of all, you don't need to do anything weird or uncomfortable to start having the best orgasms and sex of your life.