This discreet newsletter will teach you how to make him cum hard, give freaky oral sex & make him scream your name in bed. Click here to get it.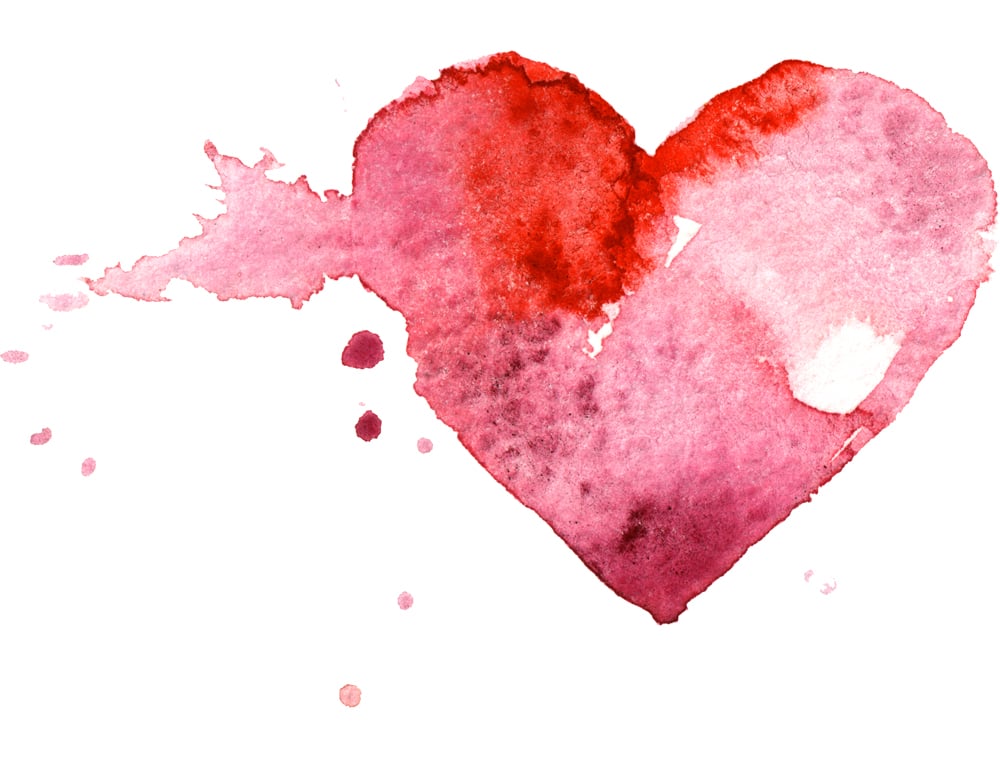 If you want to have a fun and exciting threesome, then you need to do a bit of planning. Adding an extra person into your sexual romps has the potential to create a memory of a lifetime, but it comes with some potential risks to your relationship. This threesome guide will explain some of the pitfalls of threesomes and, more importantly, how to have a threesome you'll all enjoy.
Who Wants Threesomes?
When sex researcher and educator Justin Lehmiller surveyed over 4,000 Americans about their sexual fantasies, multi-partner sex came out on top [1] with 87% of women and 95% of men sharing this fantasy. Now, this category doesn't just include threesomes, nor does it guarantee that people want to try it out in reality, but it's clear that people get off to the idea of adding at least one person to the bedroom.
Side note: If you are currently struggling to orgasm during sex or masturbation, then you may want to learn about the Easy Orgasm Solution. It will teach you how to have multiple vaginal and full body orgasms during sex and masturbation. It works even if you currently struggle to orgasm during sex or when masturbating. You can find out more here.
As you can see from these numbers, nearly as many women are into the idea as men are, so a guy shouldn't be surprised if his wife wants a threesome. Although, other studies find that men are much more interested in group sex threesomes [2 p 7, 3] and research finds that men are more likely to have had a threesome than women [4].
Furthermore, Lehmiller's research found that older adults were more likely to have fantasies involving fresh and new people, activities, or locations than younger adults, and this includes group sex [1 p 104]. So, don't be suprised if you partner of many years, wants to experiment with a threesome.
Both not everyone wants to have a threesome either. When analyzing peoples' attachment styles, Lehmiller found that the more people had an insecure attachment style, the less likely they were to fantasize about group sex [1 p 121]. Finally, the survey revealed, perhaps unsurprisingly, that extraverts were more likely to have group sex fantasies [1 p 123].
Again, this survey asked about fantasies and not activities, but another study found an association between attitudes, interest, and experience with threesomes [5].
Related: The Most Common Sexual Fantasies
Related: If you want to give your man back-arching, toe-curling, screaming orgasms that will keep him sexually addicted to you, then you'll find them in my private and discreet newsletter. You'll also learn the 5 dangerous & "dumb" sex mistakes that turn him off and how to avoid them. Get it here.
If you're seriously thinking about moving beyond the fantasy and adding a third person to your bedroom or you're a single woman who wants some hot casual sex with two other people, we have threesome advice for you!
Is Having a Threesome For You?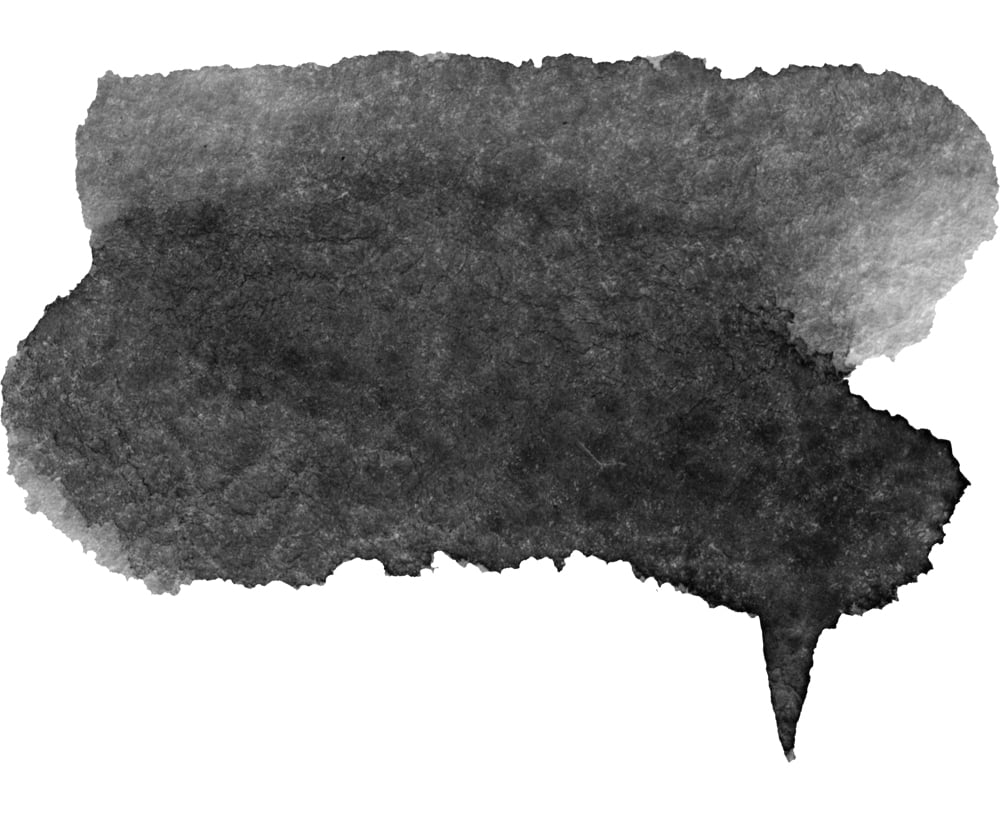 There are several reasons why people are turned on by the idea of a 3some. For starters, you can get to know someone new sexually. You can try another person's style without cheating on your lover or spouse. If you've never been with a woman, then a threesome might provide you with the chance. Similarly, it can be a chance to be with another man if you've only ever been with your partner.
There can be something particularly erotic for some people about watching their partner with another person, and a threesome allows this in a safe environment, especially if you plan it out. Some people describe this as compersion, which is like the opposite of jealousy.
Furthermore, you get the experience of being watched by a third person as you enjoy sexual pleasure. If you're a voyeur or an exhibitionist, a threesome might feed into your kink.
Finally, we'd be remiss if we forgot to mention how amazing it can be to experience stimulation from two directions at once. With just one lover, you can't experience a tongue on your clit while kissing your man, but adding a third person to this mix can provide you with more intense pleasure than ever before, and you've got twice the options to be giving, too!
When a Threesome is a Bad Idea
Threesomes aren't for everyone, however. Don't force yourself to have one if you're not into the idea, no matter how 'sexy' it's supposed to be. A rocky relationship without good trust and communication is not the foundation for a threesome. A threesome won't save a struggling relationship the same way that having a baby doesn't save a marriage in dire straits.
Discover how to communicate about sex.
Similarly, having a threesome in an attempt to prevent you or your partner from cheating is a recipe for failure. Don't entertain the idea if it's a threat or an ultimatum from your partner. Furthermore, no one should ask their partner for a threesome as part of a "test" of their loyalty. It's manipulative and unfair. That sort of behavior isn't healthy for you or your relationship.
Sometimes women report going ahead with a threesome because their husband wants a threesome. There's a fine line between being game and agreeing to something that will only breed resentment and distance between you and your partner. Keeping quiet might seem like a way to keep the peace, but it might also be the exact opposite of what you should do.
Although you might not get to have a threesome and you or your partner might be disappointed, you might also find that your partner is on the same page as you, and you can work on trust and communication until you are ready for it.
Remember that if the reality is daunting, you can always stick to fantasy land. Read erotica to your partner or work the mention of a third person into your dirty talk. More on dirty talk here.
Here's a fun option that doesn't require you to leave the house: try swapping photos or videos with a third person. All three of you can get on the phone or cam and enjoy sex that way, too.
Discover the 4 rules for hot phone sex.
On the other hand, a threesome might be your idea. If your partner is willing, why not give it a go?
Finding Your Perfect Partners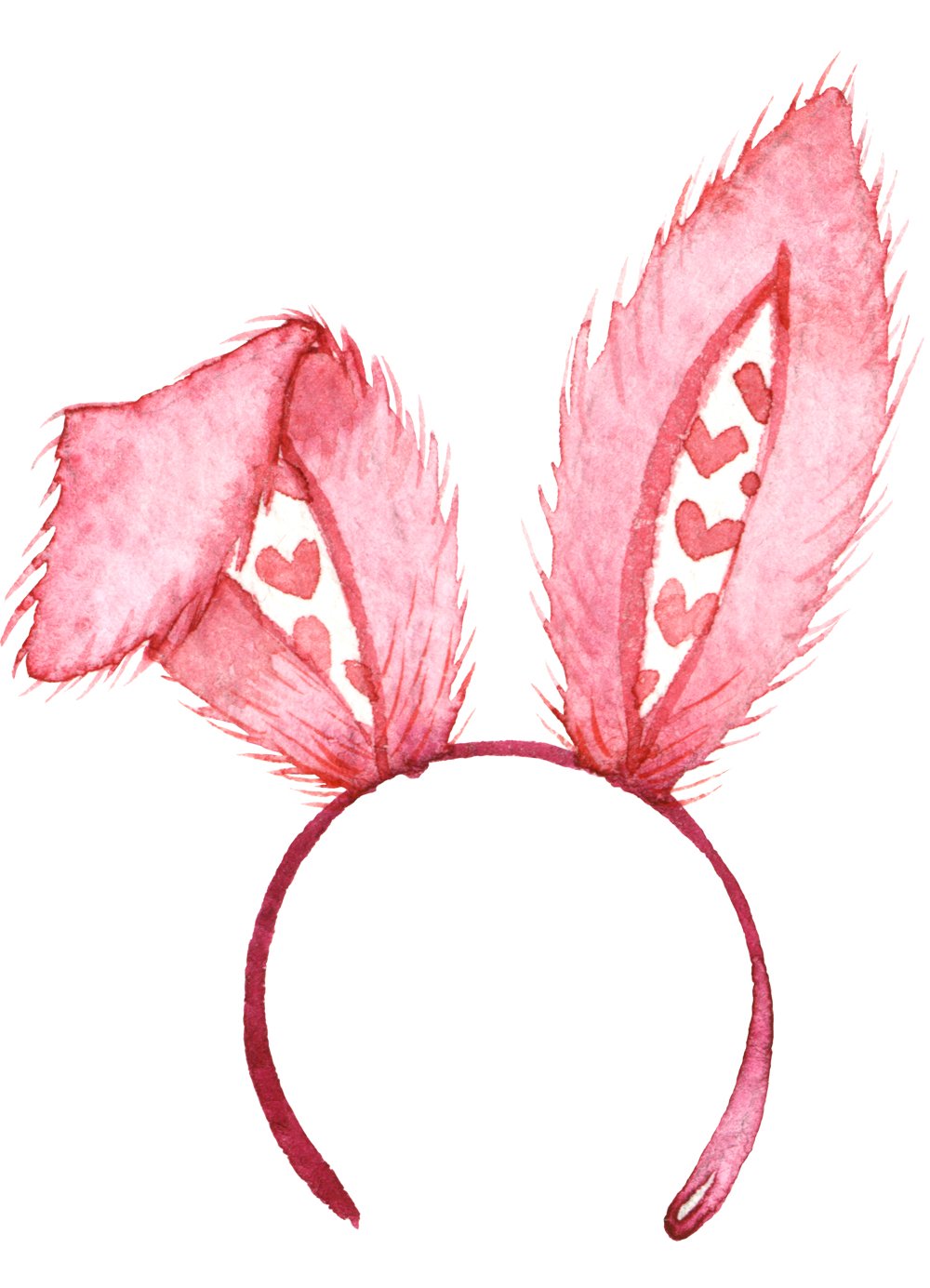 Even if you're sure you want a it, you shouldn't rush head-first into it without understanding how to have a threesome.
MMF or FFM? – Do you want to add another man or woman into your bedroom? MMF (male male female) triangles include two men, as the acronym suggests, but your partner may be more comfortable with an FFM (female female male) situation, which is sometimes percieved as the less stigmatized gender arrangement for threesomes [6, 7, 8], and women may more frequently engage in FFM threesomes [9].
The next question is who will be part of the threesome…
Choose the third person wisely – For a couple in a relationship, you only need to find a third person, but being single doesn't mean that you can't enjoy a threesome! You'll just have to look for two willing folks. In fact, one survey found that people were more likely to have a threesome with an FWB than a romantic partner [10]. You might become the perfect third for another couple, or none of you might be in a relationship together.
If one partner feels a little trepidation over the idea of a threesome, they might be reassured by having control over certain aspects, such as choosing the third person or location/setting and controlling what happens during the interaction (more on that in a bit).
Friend or stranger? – There are typically two schools of thought when it comes to inviting someone into a threesome. You can go with a friend whom you trust and are attracted to because it's safer… Or you can opt for a stranger who you won't have to see afterward if you know won't be able to continue being friends with a person after you've seen them naked! Plus, you don't have to talk to a stranger again if your threesome doesn't work out so well.
Furthermore, it can be hard to tell whether a friend would be open to the idea of joining you in a threesome. If you know a friend who has expressed attraction to you and/or your partner or interest in being part of a threesome, it can make approaching the subject much easier, but you could be risking your entire friendship if someone is offended by the question.
However, if you think a friend might be down and are unsure how to initiate a threesome, a close night at home with some alcohol might make things happen spontaneously.
Although you and your partner may have thought of someone you wanted to invite into your bed for a few hours, you might not immediately know who you want to try a threesome with. It can help to ensure that you have a good time if you choose someone who has some experience with threesomes and might even have their own threesome techniques.
Many couples look for a bisexual man or woman, and this can be ideal. Beware that some bisexual women are especially turned off by couples who are searching for their "unicorn" as it can be objectifying.
Find your threesome partner online – Thanks to the Internet, finding a person or two to join in your threesome is easier than ever. You can post on Craigslist, meet people with the Tinder app or start an OkCupid or POF profile where you describe what and who it is that you want. Niche sites like FetLife and adult personals including AdultFriendFinder can also lead you to someone to join in your threesome, enabling you to find a match and initiate a threesome. Some people have set up their threesome through swinger websites or groups.
Read More: What Is a Swinger?
But remember…
Just because someone is interested doesn't mean they're a good fit. Not only do you have to consider chemistry between yourself and another person, but you also have to consider how the other two people will get along. Plus, there are issues of whether you're all attracted to each other, kinks and sexual interests and even a person's STI status can send you back to square one when looking for someone to have a threesome with.
If you don't know or can't find someone to join you and your partner, there is one final option: a sex worker. Knowing that this person is paid can minimize any potential insecurities. Furthermore, sex workers are experienced at navigating boundaries and helping put people at ease. If you live in a location where sex work is legal, this just might be the best option. Make it clear that you want a threesome, however, as not all sex workers might provide this service and some might charge more for it.
How to Have a Threesome
Without

Hurt Feelings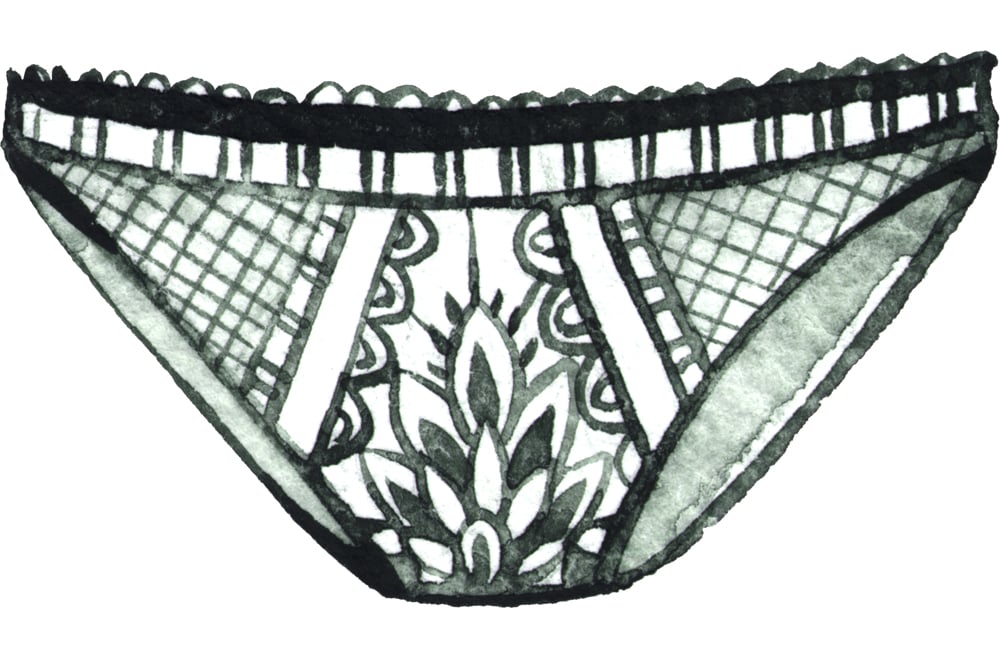 Adding another person into a dynamic, even if it's only for temporary sexual pleasure, adds a lot more emotions. You might be surprised by how you feel. Some people find themselves feeling jealous of insecure during or after a threesome, which throws them off their game because they were the ones you introduced the topic in the first place! Sometimes, the partner who wasn't the one who brought up the idea of a threesome might become the one who enjoys it more.
All of these feelings are normal, and they don't have to be detrimental to your existing relationship if you communicate them effectively. For starters, it can be helpful if you talk to your lover about the potential feelings you'll have before the fact. Recognize that you may have negative or even positive emotions that seem outside of your control. The two of you might even talk about how you would react to the other person's feelings.
Even if you inferred a threesome, you might struggle with guilt because of what society teaches us about sex. Sometimes someone may not realize that guilt is acting up or project their feelings on their partner.
During these discussions, you should set some ground rules. You can even include the third person to ensure that everyone is comfortable and will abide by those rules.
Common Ground Rules
No kissing between non-romantic partners.
No intercourse/penetration between non-romantic partners.
Meet in public first.
Share STI results.
Specify a word if things are not going well, similar to a safe word in BDSM.
The third person cannot spend the night.
Remember that your third person is still a person, so treat them as more than just an activity or novelty [11]!
After these discussions, the action can begin! One thing to consider is whether you know both of the people in the room but they don't know each other well (or vice versa). It can be helpful for the people who aren't well acquainted to have a bit of alone time to fix that, so consider fixing a drink.
Speaking of drinking, a bit of social lubricant may help ease any jitters for everyone. A threesome can feel a bit nerve-wracking like a first date!
Talk, don't assume – It's just as important to communicate during your session. You should check in with your partner about whether or not he likes something you're doing. When you get to know a new partner, the same tactic applies, and it can help you navigate the new feelings you may have during your first threesome.
When to stop – One thing you should be prepared for is that your partner may want you to stop. It may come as a direct, spoken request, or you may simply notice that one of the others in your threesome seems reserved. If one or both of you wants to stop, you should do so immediately.
This is a great time to check in. Sometimes the emotions can become so intense that someone experiences a panic attack or begins crying. At this point, communication, and care take precedence over any benefit you might receive from a threesome. However, a pause can help you to regroup and discuss your feelings before continuing.
Asking if you can continue to the next step — moving to the bedroom or bed, taking off clothing, or touching a certain body part is a great way to get consent whether you're having a threesome or just with another person. If two people are a couple, the third might consider asking the one partner if it's okay to touch the other.
It can be difficult to track what every person is doing, but any time two people focus specifically on each other, the third can feel left out or not know what to do in a threesome. Threesome tip: angle your bodies so that everyone can make eye contact with at least one other person. This leads us to our next point.
The Best Threesome Positions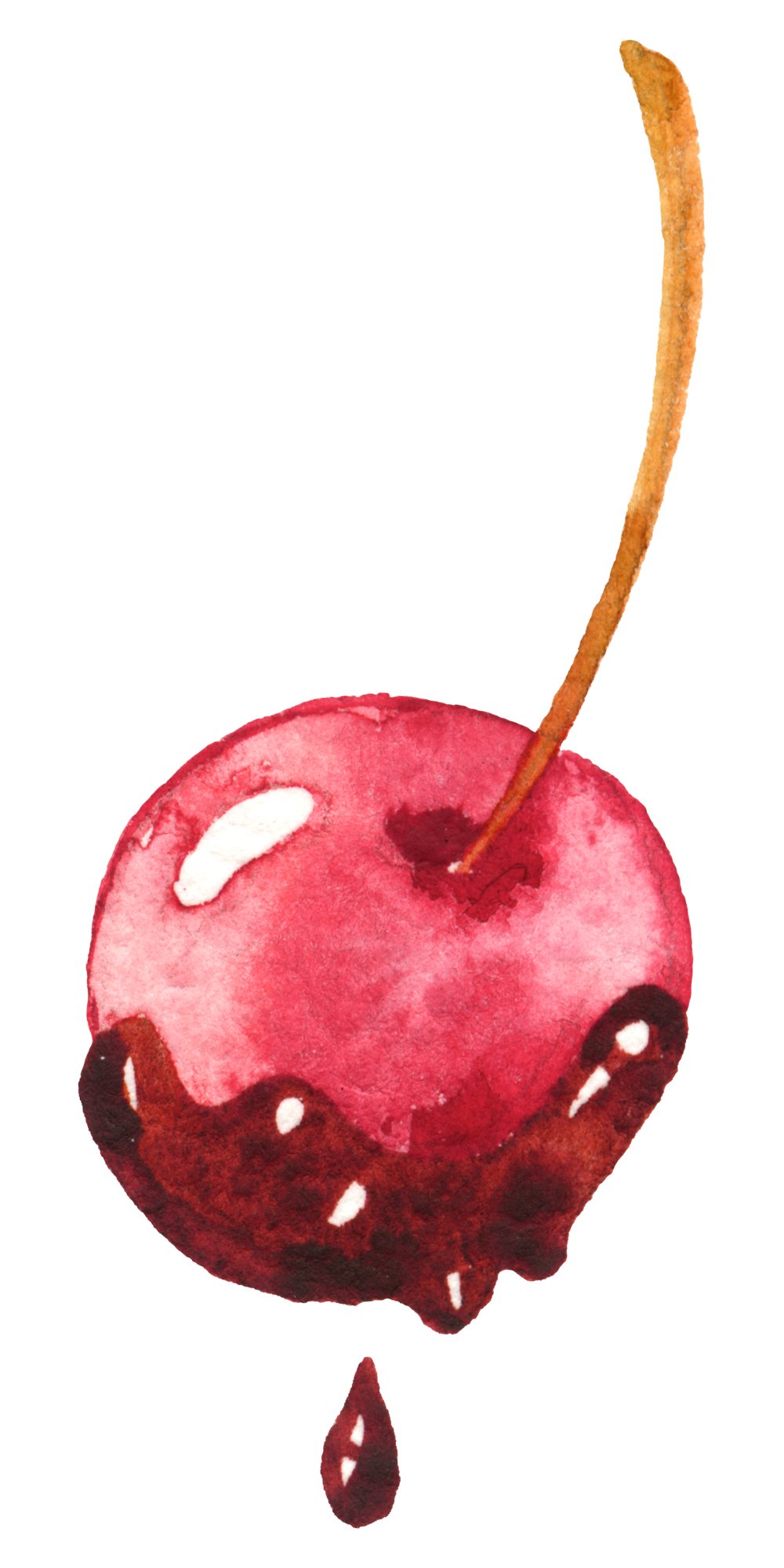 Hopefully, by now, you know how to have a three way and you're excited to undress.
It can be overwhelming to add an extra body to the bedroom, but planning a threesome and knowing what you're doing will make things much, much easier. Let's start with some 18 threesome positions.
Threesome ideas will vary based on whether you've set up an MMF or an FFM threesome and whatever ground rules you set. Obviously, if two men (or women) do not wish to touch, you'll want to choose positions to accommodate them during three way sex.
If you're in an MMF three way, try these positions:
Double penetration – One partner penetrates you vaginally while the other penetrates you anally. You can start this with one male partner lying down on his back and you in the cowgirl position (see it here), then the other partner penetrates you from behind like in doggy style (see it demonstrated here)
Eiffel Tower – This silly name can mean serious fun. In this threesome position, you'll be giving one partner a blow job while being penetrated by the other person. The Eiffel Tower gets its name from the way it looks from the side when you're on all fours.
Missionary – With one man between your legs in regular missionary position (see it demonstrated here), the other can kneel by your head, where you can give oral ministrations to his cock and balls (more oral sex tips here).
Edge play – Lie down with your neck at the edge of the bed exactly like in this photo. One man penetrates you vaginally or anally, while the other positions himself so that you can provide oral.
What about threesomes with two women and one man?
Dual ride – One of you sits on his face while the other rides his cock.
61+1 – Get into 69 position with the other woman (you can learn about it and see it demonstrated here). The man then penetrates one of you. It's typically easier for him to take one woman in doggy position (learn more about doggy style here), but with the right tweaks, he can move into a kneeling position to have sex with the woman on the bottom.
Sail away – The man penetrates you with your legs over his shoulders. The other woman straddles you for oral sex. The man and woman can kiss if comfortable, and she can reach down to play with your nipples.
Rowboat – The man lies down on his back with you straddling his face. The other woman rides him cowgirl, which keeps her hands free to wrap around you and fondle your breasts or scratch your back.
Some threesome positions work well no matter the gender. Form a circle so that each person is having their genitals licked and sucked by someone's mouth, lips and tongue, and everyone is sure to have a mind-blowing time! It's always fun for two parties to go down on the other, too. If one person in your three way likes to rim, he or she can take up position behind a free rear end and get licking!
There are always variations of these positions too.
For example, your male partners may desire to stroke or suck each other, and two people in your triangle may be turned on by the idea of analingus (read the guide on anilingus here). As long as everyone is involved and feeling good, don't worry about whether you're in the "right" threesome position! For instance, one of you might enjoy masturbating while watching the others have sex, or you might be able to get off while fingering yourself (tips here) and making out with one partner. If someone has a free hand, mouth or genitals, take this opportunity to get to work.
Safer Sex and Threesomes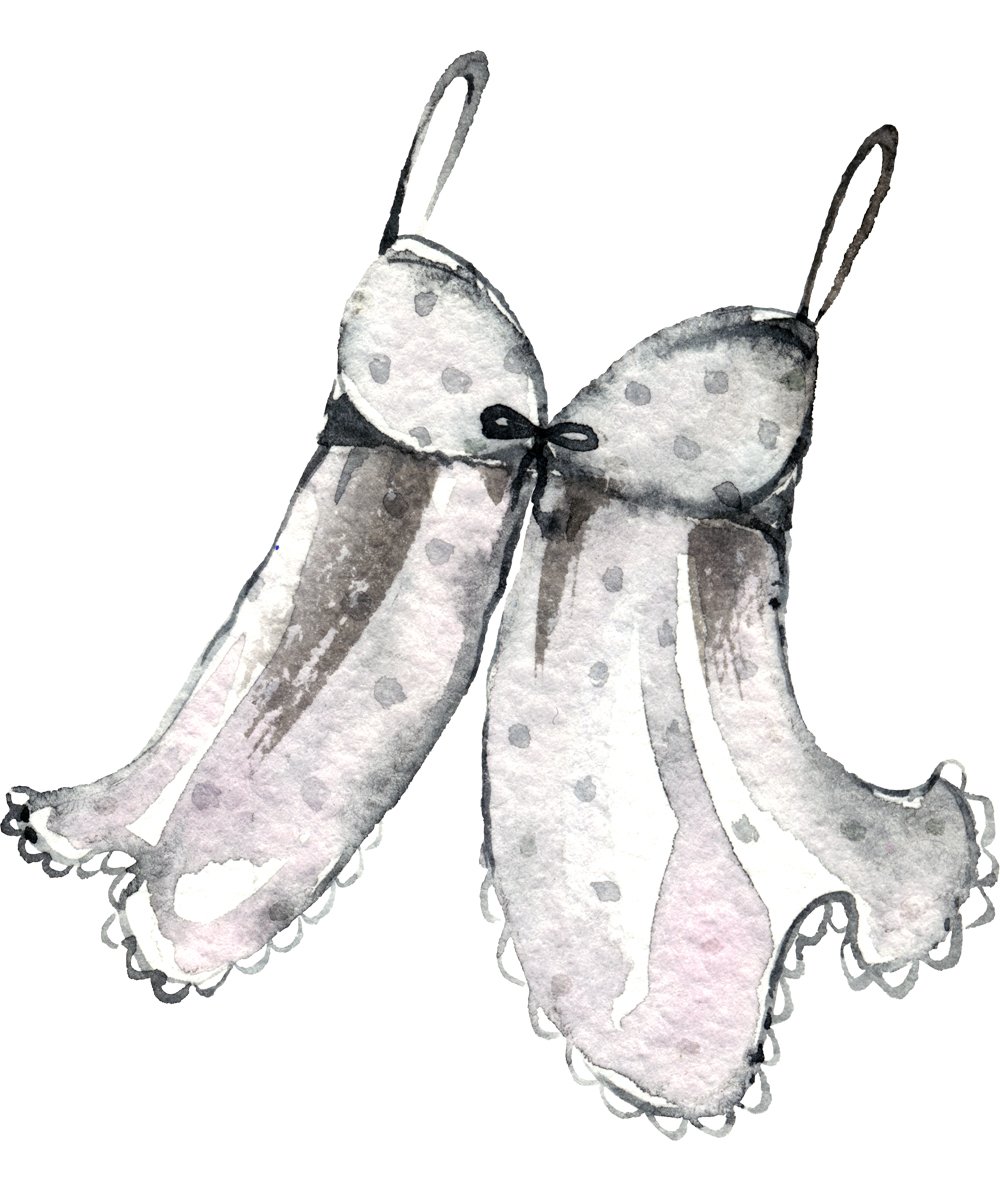 Whenever you have sex with someone new, it's important to check their STI status, and having a threesome is no exception. If everyone produces a clean bill of health, you can feel great about having sex. Using condoms can reduce the risk of transmission, but STIs such as HPV that are transmitted through the skin [12] are risky no matter what.
Because some STIs have no symptoms, it's important to get screened after each new partner. It's also okay to ask potential partners to see their screening results or even to get tested together.
Condoms also prevent accidental pregnancy, of course, and any women involved in the threesome may want to disclose what type of birth control they use if any.
Side note: If you are into the breeding kink, then discussing birth control beforehand is very important
Finally, no finger, tongue or penis should move from an anus to a vagina or mouth. Although "ass to mouth" might be common in porn, the bacteria found in the anus is harmful to other orifices and lead to a bacterial infection known as bacterial vaginosis, which can even make you more likely to contract other infections, including HIV [13, 14, 15]. Switching condoms between orifices is a good way to reduce this.
After a Threesome
So your threesome is over, now what? You and your partner can talk about how it went, what worked, and what didn't. Perhaps you want to explore more threesomes, maybe even with the same person!
The danger – Sometimes, a threesome can bring up feelings you never anticipated, perhaps even leading to a breakup if you ignored the best way to have a threesome (communicate, trust, respect). Someone might have felt left out or even bored if you didn't use the right threesome techniques to keep everyone involved.
Jealousy – Jealousy can pop up in the middle of your threesome [16, 17]. It's not uncommon for women to compare themselves to a new woman in the bedroom and men to men. Breast or penis size and body shape/size are common comparisons. If you already feel insecure about your appearance or sexual performance, bringing someone new into the bedroom can exacerbate those insecurities.
This is why you only want to bring in other sexual partners when your relationship is strong and built mutual on trust and respect. If a romantic or sexual relationship continues between two of the people (i.e. cheating), then the relationship is rocky. If one person pushes for more threesomes when the other would rather not, the relationship may not survive, either.
Relationships can get over negative feelings with a lot of communication, prioritizing one another, and respecting boundaries.
After the threesome – It can help to reaffirm your relationship with your partner by cuddling or doing something special just husband and wife. Schedule a romantic date soon after the threesome. Plan activities that remind you of the connection you share.
If this sounds a bit like aftercare in BDSM, it's similar, except it helps your relationship return to equilibrium.
Of course, it may very well be that everyone has a good time, and there are no hurt feelings, but you can never be sure how you'll feel after a threesome, especially your first.
For some couples, having a threesome can revitalize their sex lives. However…
There are potential downsides – Rushing into a threesome haphazardly can also ruin your relationship, lead to pregnancy or spread infections. Make sure you're emotionally, mentally and logistically prepared, and recognize that no matter how much you might want a threesome, it might not be amazing. On the other hand, having a threesome could open up doors to a new sexual world. You never know unless you try!
Resources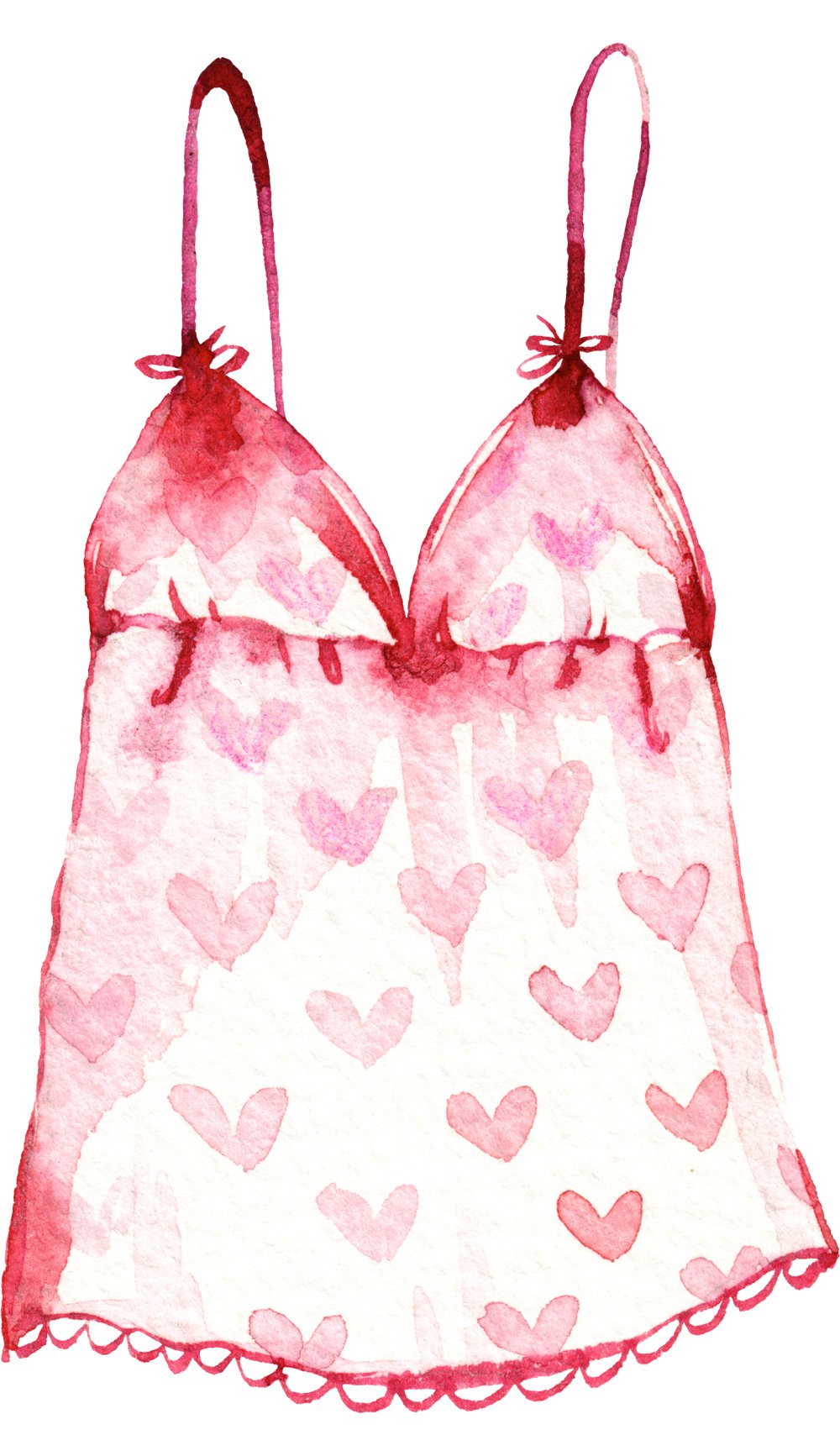 Noam Shpancer Ph.D. discusses the differences between the threesome fantasies and reality in this post on Psychology Today.
Elle Hunt examines who has threesome fantasies and what really happens.
These Reddit threads show how threesomes can go wrong in various ways.
For positive threesome accounts, check out this thread and this one
Frequently Asked Questions
FAQ #1 – Why do some people desire threesomes?
There's no easy way to answer why some people are interested in particular sexual activities and others aren't. When it comes to threesomes, it may be a way of experiencing novelty even when you're in a relationship. In fact, we may even be programmed to seek out novelty. It's known as the Coolidge Effect [18, 19].
A threesome allows someone to experiment with a person of the same gender. Breaking cultural norms can also be thrilling. And many people enjoy the idea of having two people focusing sexual attention on themselves at once. Of course, there may be other reasons why people like threesomes. Every person is unique.
With that said, not everyone is into threesomes, and some people prefer the fantasy of multi-partner sex to the reality.
FAQ #2 – Does wanting a threesome say something about my commitment?
Again, this varies. Some people enjoy how new experiences bring them closer to their partner, and a threesome may increase pleasure and understanding [20]. Only you know if you still feel committed to your partner — and vice versa.
There may be people who are specifically interested in another person and use a threesome as a way to have sex with them, and the request for a threesome way be a way to test or manipulate a partner, but just wanting a threesome isn't necessarily negative.
FAQ #3 – Why do I feel bad about a threesome, even if it was my idea?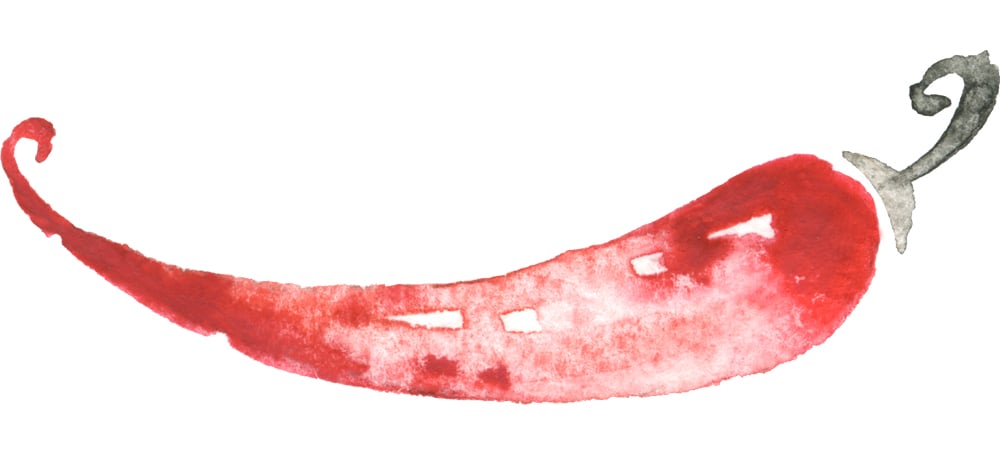 Threesomes are exciting, but we live in a world where we are often taught to be romantically and sexually monogamous. Sharing a romantic partner and being vulnerable with a new person may be too much for some. No threesome tips can fully prepare for this. You can't really know until you try.
While you cannot control your feelings, you can control your behaviors in response to them. You can work through negative feelings with your partner or the help of a professional if you need to.
FAQ #4 – How do I make sure a threesome goes well?
Planning a threesome is all about communication. Choosing the right people, setting ground rules, respecting boundaries, and communicating with your partner and third person all ensure you'll be more likely to have a successful threesome. Furthermore, make sure the threesome is something both you and your partner really want to do.
FAQ #5 – What if my partner is coercing me into a threesome I don't want?
You should only participate in sexual situations that you agree to. If your partner is trying to coerce you to have a threesome or do anything else you have no interest in, it might be time to consider if you want to be with someone who doesn't respect you.
FAQ #6 – What are some common threesome rules?
Rules can include no kissing between non-romantic partners, always using protection, and no intercourse between non-romantic partners. However, you can set any rules you'd like.
FAQ #7 – What if I want another threesome and my partner doesn't?
You must respect your partner's boundaries. If you cannot and want to continue having sex with someone or have more threesomes, it might be time to consider whether you are compatible.
This Woman Finally Learned How To Orgasm Easily During Sex. At 42 Years Old. Here's How...
I want to tell you about my friend Karen.
Karen came to me one day. She was hysterical.
She told me that her marriage was falling apart because she and her husband didn't have satisfying sex.
Every time they were intimate, Karen was faking her orgasms. It turns out she couldn't orgasm during sex.
In fact...
She never had an orgasm in her entire life. Not one!
This left her feeling embarrassed and ashamed. And...
She completely hid this from her husband. Thankfully...
It turns out that there is a way for any woman to orgasm. Easily. And have multiple vaginal and full body orgasms during sex and masturbation.
I shared the process with Karen.
After she followed the simple process, she could barely come to terms with how...
Quickly and dramatically her sex life changed.
We met up a few months later and...
She would not stop talking about it,
"I thought I was one of those women who couldn't orgasm. I used to think I was 'broken' and 'unfixable.' This saved my sex life, and that saved my marriage."
Even if you currently struggle to orgasm during sex or when masturbating, this process will also work for you.
And best of all, you don't need to do anything weird or uncomfortable to start having the best orgasms and sex of your life.