This discreet newsletter will teach you how to make him cum hard, give freaky oral sex & make him scream your name in bed. Click here to get it.
This guide covers exactly what a breeding kink is and how to explore it safely. You'll also learn 9 intense breeding kink scenarios, ideas, tips and 53 dirty talk phrases to fully satisfy your breeding fetish.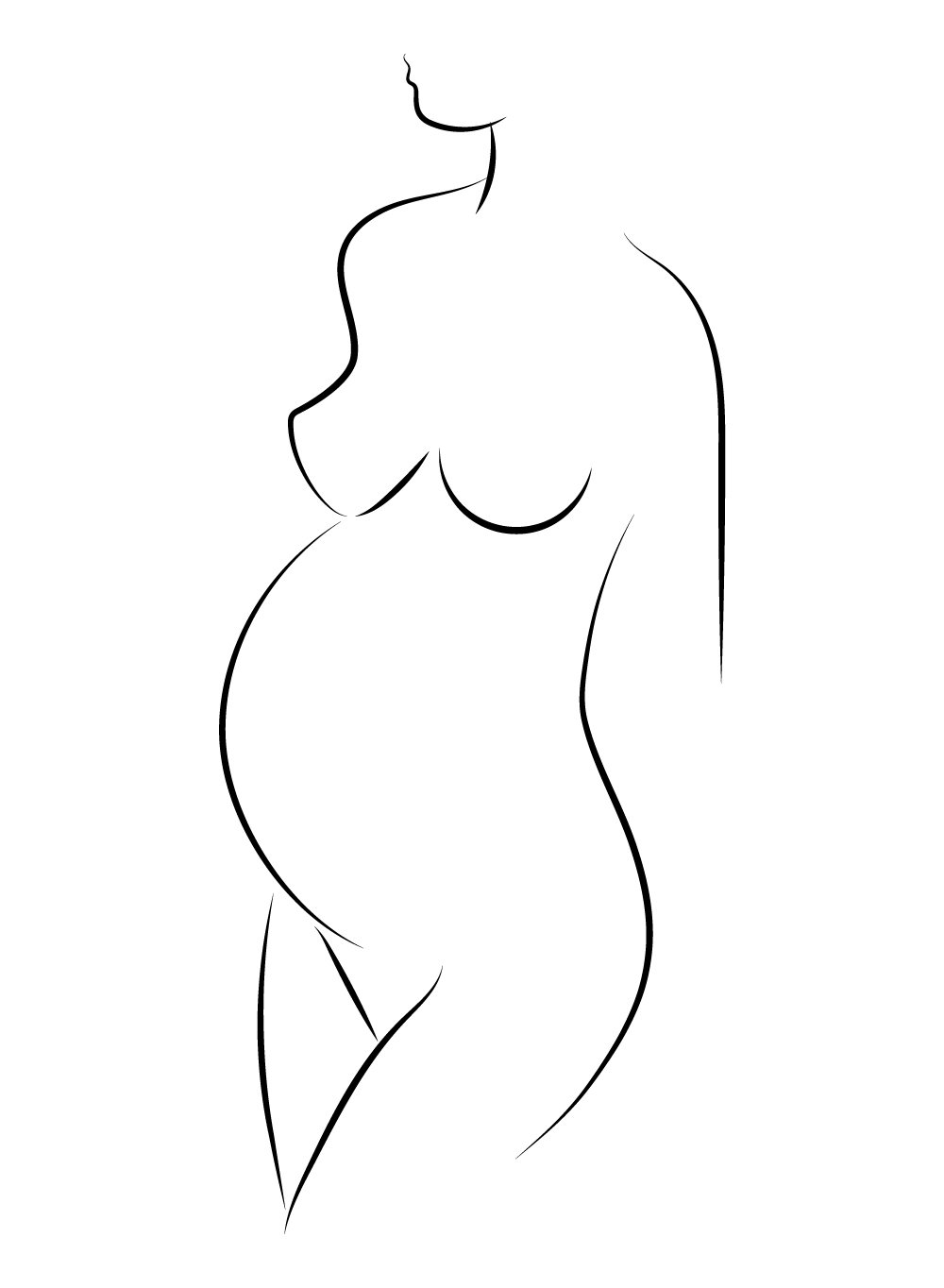 What Is A Breeding Kink?
A breeding kink is an intense sexual attraction to the idea of getting pregnant or impregnating someone. Those in same sex and transgender relationships can also have a breeding kink.
Side note: If you are currently struggling to orgasm during sex or masturbation, then you may want to learn about the Easy Orgasm Solution. It begins by teaching you the techniques to orgasm easily and consistently. Then you'll learn how to have multiple vaginal and full body orgasms during sex and masturbation. You can find out more here.
Why Do I Have A Breeding Kink?
People with a breeding kink could be attracted to it and turned on by it for many reasons:
The real or imagined risks/consequences of a pregnancy arouse you
You feel a base, primal desire to procreate and "spread your genes"
You enjoy some elements of BDSM like power, control, dominance/submission, or even bondage and find that you can explore these things through a breeding kink. Impregnating your partner can feel like a dominant act, while being impregnated can feel like a submissive act for some people or vice versa (I'll explain later).
It could be a part of another fantasy, such as being forced to become pregnant, like in The Handmaid's Tale (you can skip straight to these breeding fantasies, scenarios, and ideas).
You feel a deep, loving desire to connect with your partner and create a family together. Pregnancy and raising a family can feel like the most intimate act.
For many people, there are multiple reasons for their breeding fetish or kink existing, not just one simple reason.
Safely Explore A Breeding Kink – 6 Guidelines
Safely exploring your breeding kink requires you to understand a few crucial concepts; otherwise, you are potentially in for a world of hurt and ruined lives…
1. Consent Is Crucial
Before engaging in any sexual activity, especially one with potentially heavy risks and consequences like a breeding kink, you must ensure that both partners fully and enthusiastically consent to it.
I have created an in-depth guide on consent that you should read before continuing further to ensure both you and your partner fully appreciate how important consent is and…
If you want to give your man back-arching, toe-curling, screaming orgasms that will keep him sexually addicted to you, then you'll find them in my private and discreet newsletter. You'll also learn the 5 dangerous & "dumb" sex mistakes that turn him off and how to avoid them. Get it here.
How to freely and enthusiastically give it without being coerced or tricked into it.
2. So is Safety & Birth Control
Exploring your breeding kink usually means ejaculating inside your partner. This comes with some risks, pun intended.
Safe sex – Firstly, you need to know your STI status. You don't want to pass anything nasty to your partner during unprotected sex. So…
If you and your partner haven't had a recent test or checkup or suspect getting one is a good idea, I strongly encourage you both to get one and follow any medical instructions if either of you requires treatment.
Birth control – Once you have confirmed you are both disease-free, you need to eliminate the next risk, getting pregnant… If you don't want to get pregnant for real.
Talk to your doctor about the best form of birth control for you, whether it is a hormonal option like the pill or a physical option such as using condoms.
No matter which option you chose, make sure you know how to use it correctly to reduce the chance of failure.
3. A Breeding Kink Does
NOT

Necessarily Mean You/Your Partner Wants To Become Pregnant

You must be able to separate your sexual fantasy from reality.

Just because your breeding kink makes you incredibly aroused, it does not necessarily mean that you want it to result in pregnancy.

In the heat of the moment, separating fantasy from reality or controlling actions can be hard for some people, as sexual arousal can decrease self-control and sexual self-restraint [1]. This is why so many people make terrible decisions when they are horny.

I strongly advise sitting down beforehand and discussing everything with your partner in a calm and relaxed way when you are NOT horny. This way, you can be more logical and thoughtful about what you want to get out of exploring your breeding fetish and implement methods of stopping the activity (like a safe word) if you need to.

Our guide on sexual communication will help you with having this discussion.

And by the way…

If you both decide you want to get pregnant, that's great too! Just make sure you are both on the same page.

On a similar note…
4. Pornography & Erotica Differ From Reality
People often satisfy their kinks and fetishes with pornography and erotic fiction before trying them out in real life.
There's nothing wrong with that.
There is one issue though…
Pornography and erotic fiction are not real. They are fake. And…
They can lead to some unrealistic expectations and desires.
Thankfully…
Most people are aware of this and they don't expect their fantasy to perfectly match reality. As a result, they focus on enjoying themselves, ensuring their partner is enjoying themselves and trying to stay in the moment.
Unfortunately…
There is a small minority of people who want reality to perfectly mirror their favorite fantasy or porn scene or erotic story. These folks usually end up disappointed and frustrated.
My advice?
Understand and accept that your impregnation fantasy will always be at least a little different when exploring it in real life with your partner.
5. Don't Confuse A Breeding Kink With An Abusive Person Looking For An Excuse To Not Wear Condoms Or Have Safe Sex
"Don't worry, I'll pull out"
It's the classic line that guys use when they don't want to wear condoms during sex.
Let's be real.
A guy who penetrates you while ignoring your wishes to wear a condom and have safe sex is engaging in abusive behavior.
Why am I telling you this?
It's because some guys claim that they have a breeding fetish or kink when they don't. They use the breeding kink as an excuse to not wear a condom or have safe sex.
These guys are abusive and should be avoided.
6. How To Introduce Your Partner To Your Breeding Kink
If your partner is completely open to discussing your kinks and fetishes with you, then just fire ahead and tell them everything about your breeding kink and skip this section.
Easy!
But…
Not every partner is this open and relaxed when discussing kinks and fetishes. If your partner is a bit more reserved and takes longer to open up about these kinds of things, then it will require a little bit of skill and finesse from you to do it successfully. Here are some guidelines on how to smoothly introduce your breeding kink…
Understand the context – Introducing your breeding kink and enthusiastically listing everything you like about it on a first date is guaranteed to creep out most people. This is also true for any other kink you have.
Why?
Because a first date is almost never the right context for discussing kinks. So…
What is the right context?
When you know your partner well enough to know if they're open-minded and not judgmental, which means you'll feel safe opening up to them. This may be after being intimate, but that isn't always the case. A low-pressure discussion when you're both relaxed outside the bedroom is ideal and sets the table for talking about sex with less stress.
Here are a few more tips:
Do it when you are already discussing sex with your partner – For example, if you are talking about how much you enjoyed your previous sex session. You could try mentioning, "I love the feeling of coming inside you so much. It's such a turn on."
Or…
If your partner mentions something that they are eager to try, respond positively and then follow up by mentioning elements of your breeding kink.
Don't blindside your partner – If you are discussing groceries with your partner, and you suddenly interject with, "Every time we have sex, I imagine that I am trying to impregnate and breed you," then you will blindside them and most likely creep them out.
Instead, when there's a break in the conversation, say that you have some thoughts about your sex life and would love to talk about them if your partner is okay with that.
Start slow – Don't launch into a 30-minute monologue on why you find breeding such a turnon. Instead, the next time you are discussing sex and what turns you on, try mentioning that have a few things on your sexual bucket list.
If your partner is open to the conversation, you could talk about how you like the primal feeling of sex when you don't use condoms but how you still want to be safe and actually prevent pregnancy. Then, ask your partner if they enjoy that primal feeling too.
Or…
You could mention that sometimes you fantasize about risky situations with your partner when masturbating. Speaking of masturbation, these masturbation techniques for women will take your pleasure to the next level.
Or…
You could mention to your partner that you are curious about exploring some elements of BDSM. Our beginner's guide to BDSM will help to start the conversation.
Build on positive responses from your partner – If your partner responds positively to your initial discussions, build from there.
Go a little deeper, and…
Gradually mention more elements of your breeding kink.
Don't force it – Ideally, your partner will be just as enthusiastic as you are about your impregnation kink and will eagerly explore it with you.
But if they aren't enthusiastic, perhaps…
They find satisfaction in exploring your kinks and see it as a great way to connect more deeply with you, regardless of their own pleasure.
Or…
They are ambivalent to your breeding kink and don't get a lot of pleasure out of it, but also don't find it to be a turn off.
Or…
They are willing to "trade" with you, where they explore your kink with you, solely so you'll explore their kink with them.
These are all reasonable attitudes to have, although the last one on "trading" is a bit transactional and may not be the healthiest for your relationship.
What's not ok is to trick, force, or coerce your partner into exploring your kinks with you when they may not want to.
9 Breeding Fantasies, Ideas & Tips
Let's jump into my favorite tips and ideas that you can use to explore your breeding kink in the most satisfying way. I have also included a bunch of breeding role play scenarios
1. Forced Breeding – aka Consensual Non-Consent
If you are into the idea of "forced" breeding, you and your partner(s) must first understand the concept of consensual non-consent. If you do not fully understand it, then please avoid engaging in any consensual non-consent activities like the forced breeding kink.
Once you do fully understand consensual non-consent and both know how to use a safe word, you may want to use some of the kinky ideas below to explore your forced breeding kink…
The aggressive guy – In this breeding fantasy, the guy is the breeder or aggressor, trying to breed you.
A popular version of this is when your guy gets physical with you, pushing you around, pulling your clothes off, and pushing you into bed before getting on top of you and "having his way" with you.
All the while…
He can whisper filthy, dirty things in your ear, trying to convince you to have sex without birth control. More breeding dirty talk ideas below.
Man on top sex positions like Missionary and Coital Alignment Technique are perfect here as he can use his weight on top of you to "pin" you down.
The aggressive girl – In this breeding fantasy, the tables have turned, with the female partner being the aggressor and forcing her guy to breed with her.
She can push him around, rip his clothes off, and force him into bed.
Cowgirl is a perfect position as you can dominate your man by pinning his arms above his head and using your body on top of his to prevent him from escaping.
Bondage Breeding – Using bondage is a killer way to take your breeding fetish to the next level of intensity.
Along with our bondage guide for beginners and light bondage guide, here are some bondage ideas when breeding your partner…
Fully bound female – The female partner should lie face down on the bed. She will have her wrists and ankles bound to each corner of the bed. Put a pillow or sex wedge under her hips to force her butt up into the air.
Half-bound female – The female partner should lie down on her back on the bed. Her wrists will be bound above her head to the corners of the bed. Then, proceed to have sex in a deep penetration position like the Anvil, Deckchair, or Deep Impact sex position.
Standing female, arms bound – The female partner should be standing with her arms bound. They could be above her head, or she could have them handcuffed behind her back. There are multiple Standing sex positions that work great for this one.
Fully bound male – The male partner should lie down on his back on the bed. His wrists and ankles will be bound to each corner of the bed. The female partner can then get on top of him in a Woman On Top position like the Crab.
Oral to sex – Another super fun and filthy way to incorporate bondage and breeding is to tell your partner that you want to tie them up, so you can give them a blow job or hand job if they have a penis or eat their pussy if they have a vulva. Then, after performing oral sex on them for a short while, proceed to have sex with them. They will be helpless to stop you as they are in bondage.
Remember, all these "forced" bondage breeding scenarios should only be performed with the enthusiastic consent of your partner.
2. I Can't Control Myself Around You
A more animalistic way to explore the breeding kink is where you act like you can't control yourself around your partner. You're both experiencing pure lust. You are both so overcome with desire for each other that you don't even think about using birth control. The vibe you're going for is:
"I have to have you. Right here. Right now."
Some tips for trying this breeding scenario:
You could both be ripping each other's clothes off or…
To save time, you don't even take your clothes off, you pull your panties to side, so he can enter you
You are willing to have sex with your partner anywhere private. It doesn't have to be in the bedroom
One important note on this breeding fantasy – It only works when the feeling is genuine. If there is no sexual tension and you don't genuinely want to rip your partner's clothes off, then it may feel a little awkward and contrived.
3. Wrapping Your Legs Around Him
One fun technique to use when he is about to cum and is on top of you is to wrap your legs around his waist and 'lock' your ankles together so he can't pull out.
Whispering something filthy in his ear will help push him over the edge. I've included 53 breeding kink lines below that you can also use.
4. Pulling the condom off in the "heat of the moment"
Another simple but very hot breeding kink tip is to use a condom during sex, however…
In the heat of moment…
As you and your partner are overcome with lust for each other,
You can pull the condom off so that you are having unprotected sex. Here are some tips to get the most of this one:
Before pulling it off your partner, you can beg him to have unprotected sex. "I need this" or "Please. I need to feel you come inside me" are some great lines to use beforehand." Doing this for a few minutes beforehand can massively amp up the tension. You can find more powerful breeding lines and phrases later on in the article.
To add to the "risky" feeling, ensure your partner gets a visual of you pulling the condom off.
Try combining it with another breeding tip, like having him in bondage beforehand, so there is "nothing" he can do about it
Warning: Like with many other fantasies and tips in this breeding kink guide, this one requires discussion and receiving your partner's enthusiastic consent beforehand. Otherwise, removing a condom during sex without your partner's permission is known as stealthing and may be illegal.
5. Specific Submissive Fantasies
Perhaps all of the above ideas form a small part of a larger submissive breeding fantasy you want to act out. Here are some submissive breeding fantasies to spark your imagination:
The Handmaid's Tale: You live in a religious dystopia where you are owned and controlled as a fertile slave with few rights.
The 1950's housewife: Your purpose is to be a breeding wife, to serve your husband, keep a beautiful house, and give him a family. Goes well with domestic discipline.
Alien/monster/supernatural abduction: You are captured by aliens, monsters, or some other supernatural being for the purpose of being bred by them. For some people, this fantasy even involves the monster laying eggs inside them (there are even sex toys called ovipositors for this very purpose!).
The performer: Your partner shares you with other men as he enjoys watching and you need to perform for him.
These 31 wild erotic stories are not breeding-focused, but will help you come up with your own fantasies for breeding with your partner.
6. Specific Dominant Fantasies
Many guys believe that women only have submissive breeding fantasies. They are wrong. For some women, it's the opposite; they are the dominant partner in these fantasies. If that sounds like you, then these below fantasies should inspire you:
The Amazon: You overpower your man and take what you want. Push him into the bedroom, pin him down, strip him, and secure his arms and legs to bed. Then ride him and get what you want. You are in total control.
Your bull: You find a healthy, virile man that you use only for his seed. This kind of sex is not emotional for you, but it is animalistic. Your pleasure is all that counts.
7. Get Every Last Drop AKA Milk Him Dry
This small tip is for the submissive partner and can add to any breeding scenario you act out. It's all about what you do after your partner orgasms. Here are some ideas:
When he's on top and orgasms, pull him close and deep so that he remains inside you.
If you're on top and he orgasms, you can keep riding him until he is completely soft so that you "milk him dry"
8. Lift Her Hips
To continue the fantasy after your man comes, he can do the following…
He can make you lie down on your back
Next, he can place a pillow or even sex wedge under your hips
This will raise your hips upwards, helping his semen to stay inside you and slowly travel back toward your cervix, "increasing the chances of conception."
8. Group Sex Impregnation
The best way to "guarantee" impregnation is to have sex with more than one partner. That's why many of those with a breeding kink may also be interested in having a threesome or even group sex with their partner.
9. No Sex Until He Agrees To Come Inside You
One kinky role play scenario that involves the breeder kink is…
Enforcing a rule where you won't have sex with your partner until they agree to breeding with you.
Now…
You could take the easy route and just stop having sex with them until they agree, but they may still masturbate to relieve themselves.
Related: Tips for masturbating in the shower.
Or…
You could take the hardcore route and use a chastity device on your partner to prevent them from relieving any sexual frustrations. This will allow the sexual tension to build and build until it reaches a point where your partner can't take it anymore and…
They give in and agree to have "unprotected" sex with you.
Breeding Kink Dirty Talk: 53 Lines, Phrases & Texts
If you want to get the most out of your breeding kink, then you should also explore it during foreplay, dirty talk, and sexting.
Why?
Hopefully, it's obvious…
You can slowly build up to sex and breeding with your partner by teasing and tantalizing them all day long. Below are my favorite dirty talk lines and phrases focusing on the breeding fetish. I've broken them up into three categories: breeding phrases to build sexual tension before sex, creating breeding stories for your partner, and things to say during sex to push them over the edge…
18 Breeding Dirty Talk Phrases To Build Sexual Tension
You can send these as text messages, voice messages, or use them during a phone call, or even just whisper them in your partner's ear.
For you to say, to build the tension and anticipation…
I want you to breed me
I need to feel you come inside me
I want you to get me pregnant
I feel like my main purpose in life is having sex with you and getting pregnant. It's all I think about during sex
I have this uncontrollable urge to have unprotected sex with you. It's driving me crazy
I never want to use birth control again
I love feeling you come inside me
I orgasm every time I feel you come inside me
I masturbated last night, thinking about you coming inside me and getting me pregnant
It feels so much better without condoms, trust me
For your man to say, to build the tension and anticipation…
I have an uncontrollable urge to cum inside you
I think we should stop using condoms/birth control. I need to come inside you.
I'm going to come deep inside you tonight
It's a good thing that I'm stronger than you, so you can't push me out when I'm coming inside you
You really shouldn't dress like that, it makes me want to get you pregnant
I jerked off last night to the idea of breeding you
I don't think the pullout method would work for us. I could never pull out of you when I come.
I'm going to breed you tonight
Tell Your Partner A Breeding Fantasy/Story – 2 Examples
Sending your partner one of the above breeding lines or phrases will certainly turn him on. However, there is a much more powerful way to arouse your man when exploring your breeding kink together.
Send him a short story explaining one of your breeding fantasies. Here's a quick example of a breeding fantasy you can send your man…
I keep having the same fantasy…

You're on top of me. We're having sex, but something is different.

I can feel this intense, animalistic aggression as you get closer and closer to orgasm.

Right as your are about to orgasm, I can feel myself getting closer to climaxing too.

But, then…

You suddenly you pull out, rip off your condom off and…

Plunge deep inside me as you explode and start coming.

I try to push you off, but I'm not strong enough. I'm helpless under you.

Then…

Feeling your penis twitch and pulsate, as you groan in pleasure, sends me over the edge, and

I start coming too

See you tonight 😘
Your man could also send you a breeding story/fantasy, like the one below…
I wish I had a boring kink. But I don't.

I've tried everything to avoid it. Distraction. Prayer. Everything.

But nothing worked.

The more I try to stop thinking about it, the more I think about it.

I have this overwhelming urge to come inside you.

I know it's risky and the consequences are incredibly serious, but there is just something about you and your body…

Every time I think about you, I think about coming inside you and getting you pregnant.

Every time we have sex, I want to rip my condom off and come as deep inside you as possible.

You drive me crazy.

And I can't stop this feeling.
Important: Sending your partner a breeding fantasy/story like the examples above, without ever discussing your breeding kink first can be too much and too soon for many people. As I explained earlier, my advice is to slowly build up to things like this, making sure your partner is comfortable with it.
33 Breeding Lines & Phrases To Use During Sex
Hopefully, you've been able to tease and tantalize your partner for hours or even days beforehand using the above ideas. Once you finally do start having sex, the below lines will help to push it to the next level.
Breeding lines to say to your man…
Breed me
Come for me, come deep inside me
Make me pregnant
I want to feel your come inside me
Deeper
Make me a mommy
Give me your seed
You feel so much better without a condom
Please come inside me
Please make me pregnant
Fill me up
I'm your breeding bitch
Please don't pull out
Promise me you won't pull out
Please don't come inside me (for those into consensual non-consent)
I'm not on birth control, you can't come inside me (for those into consensual non-consent)
Don't pull out, I need this
We're going to create something together
Breeding lines your man can say to you…
I don't think I can control myself anymore
I need to come inside you, I'm sorry, I just need to
You're mine forever
I'm sorry, I need to come inside you, it's all I want
This is your fault for having a body like this
I'm going to come so deep inside you
I'm going to get you pregnant
I'm a breeder
I'm going to take the condom off
You're going to be a wonderful mother
You're going to be my breeding bitch
I replaced your birth control
You're only purpose is to get pregnant
I promise I'll pull out, trust me
This is going to bond us together forever
These lines will massively intensify any breeding sex you and your partner have. They should also inspire you to create your own based on your own specific wants and desires. You can also add in some of the these dirty, kinky things to say during sex or send him some of these sexy text messages.
You don't necessarily need to be submissive when breeding with your man. You can unleash your femdom side and say some of these dominant things during sex.
Frequently Asked Questions About The Breeding Kink
1. Is A Breeding Kink The Same As A Creampie Kink Or A Pregnancy Kink
Firstly, let's define these other kinks:
A creampie kink is either:
Someone who has an intense sexual attraction to coming inside your vagina/ass or
Someone with a vagina/ass who has an intense sexual attraction to someone coming inside it
A pregnancy kink is either:
Someone with an intense sexual attraction to pregnant people
Someone with an intense sexual attraction to the idea of being pregnant, but not necessarily getting pregnant
Both of these kinks sound very similar to a breeding kink but are slightly different.
Often, if you have a breeding kink, it may crossover into a creampie or pregnancy kink. This is because kinks usually don't fit neatly into defined boxes.
2. Can Only Heterosexual People Have A Breeding Kink?
Nope. Anyone can.
3. Can I Use A Condom Or Birth Control When Exploring My Breeding Kink?
Of course!
Just because you have a breeding kink doesn't mean it should result in pregnancy.
After all, a breeding kink can be hot in the moment, but the consequences of getting pregnant last a lifetime.
For many people with a breeding kink, it's simply a way to spice up sex. For others, it's a fetish or primal desire that they require for satisfying sex. For some women, exploring a breeding kink means taking control of your own reproductive health.
Whatever your reason, stay safe and have fun!
Orgasm Every Time. Easily. Here's How...
I want to tell you about my friend Karen.
Karen came to me one day. She was hysterical.
She told me that her marriage was falling apart because she and her husband didn't have satisfying sex.
Every time they were intimate, Karen was faking her orgasms. It turns out she couldn't orgasm during sex.
In fact...
She never had an orgasm in her entire life. Not one!
This left her feeling embarrassed and ashamed. And...
She completely hid this from her husband. Thankfully...
It turns out that there is a way for any woman to orgasm. Easily. And have multiple vaginal and full body orgasms during sex and masturbation.
I shared the process with Karen.
After she followed the simple process, she could barely come to terms with how...
Quickly and dramatically her sex life changed.
We met up a few months later and...
She would not stop talking about it,
"I thought I was one of those women who couldn't orgasm. I used to think I was 'broken' and 'unfixable.' This saved my sex life, and that saved my marriage."
Even if you currently struggle to orgasm during sex or when masturbating, this process will also work for you.
And best of all, you don't need to do anything weird or uncomfortable to start having the best orgasms and sex of your life.