You might be a master at vanilla sex, but how freaky is your sex life? Below you'll find 40 freaky and sexy things to do with your guy, whether you want to spice up the bedroom or simply surprise him with how wild you are!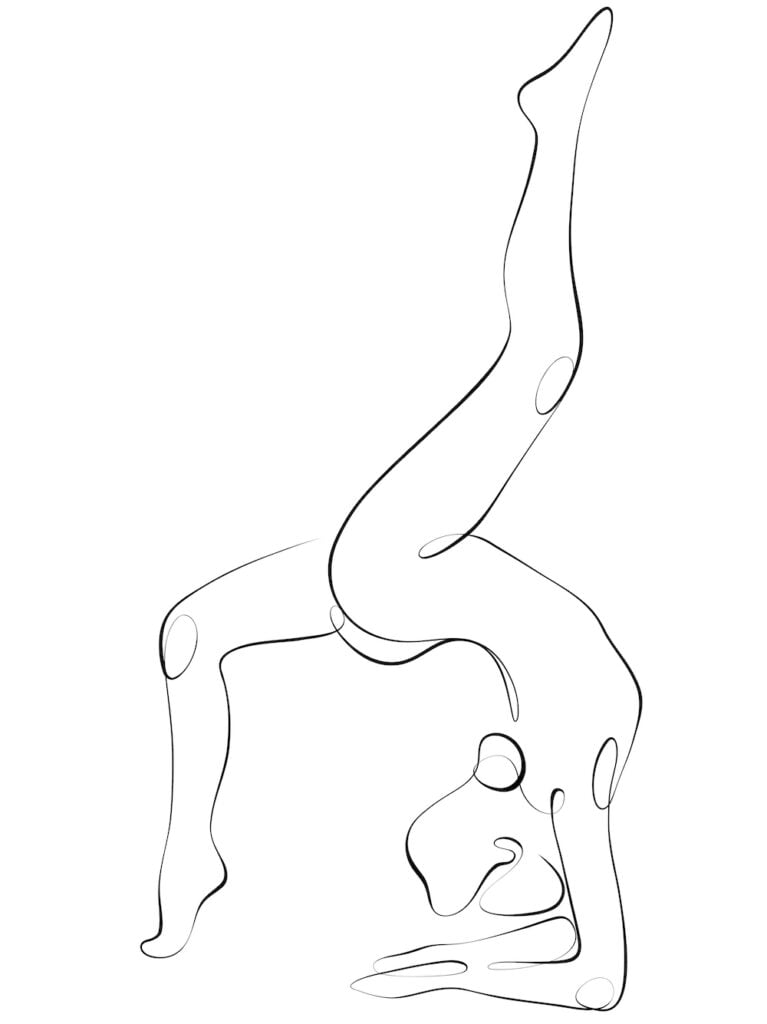 As with all our sex tips, make sure you have your partner's enthusiastic and freely-given consent first!
Before we dive into all the freaky things you can do to your partner, a word of warning:
It can be great – Many of these freaky ideas will lead to some of the hottest and nastiest sex of your life, especially if you're open with your partner and know each other well (check out the Bad Girls Bible guide to sexual communication if you need a little help with this).
However…
It can be weird – Some of these freaky sex ideas will be more of a gamble, which means you absolutely need to talk about them beforehand to ensure you are both on the same page…
Use common sense – And your best judgment. If there's any chance you think your boyfriend might have an extreme reaction or even feel violated, don't do any of these freaky things before talking about it.
With that in mind, let's get down to all the dirty things you can do with your boyfriend!
1. Bondage Blow Job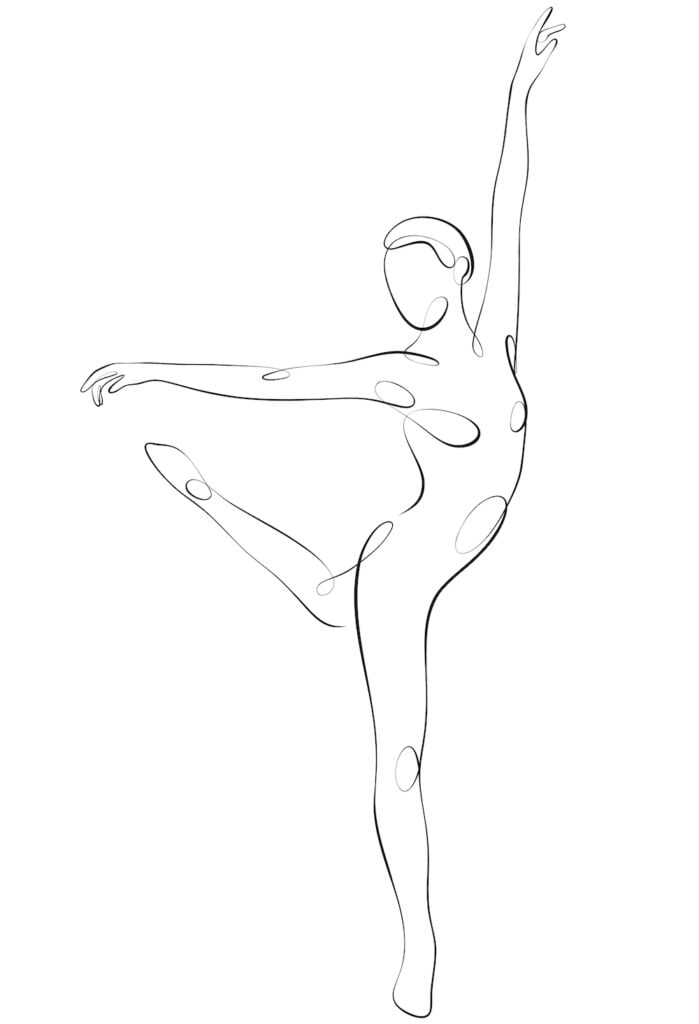 Giving your man a blow job while he is in bondage is one of the freakiest things you can do to your boyfriend in the bedroom.
Start with restraining him. You've got plenty of options when it comes to tying up your partner:
He can be lying face up on the bed, and you bind his wrists and ankles in the spread eagle position.
You could also secure him while he's kneeling. This more subservient position is less likely to suggest what you plan to do to him. The drawback here is that you have to kneel down too to give him a blow job.
Bondage, while he's standing, is an alternative that leaves your boyfriend's penis free to do whatever your mouth desires. You can try handcuffing his hands behind his back.
Try blindfolding him to make the experience more intense.
Use these 55 intense blow job techniques to blow his mind.
We put together an in-depth bondage guide for beginners that we highly recommend if you are serious about it.
2. Deep Throat Finish
If deep throating isn't a typical part of your sexual repertoire, your partner will be pleasantly surprised if you break it out from time to time. Try deep throating your man right as he finishes, which will feel amazing for him!
Don't worry; deep throating means that cum slides down your throat easily if you have an aversion to the taste or texture, which can actually stick around in your mouth longer if you try to spit.
Extra: Tips for swallowing his cum with ease.
3. Snowballing
Maybe you're looking for something even freakier than deep throating your partner. Why not try snowballing?
This kinky thing involves taking your partner's cum into your mouth, then kissing him and pushing it into his mouth with your tongue.
Beware that plenty of people won't like this idea, so there's a chance it won't go over well.
4. Nipple Squeezing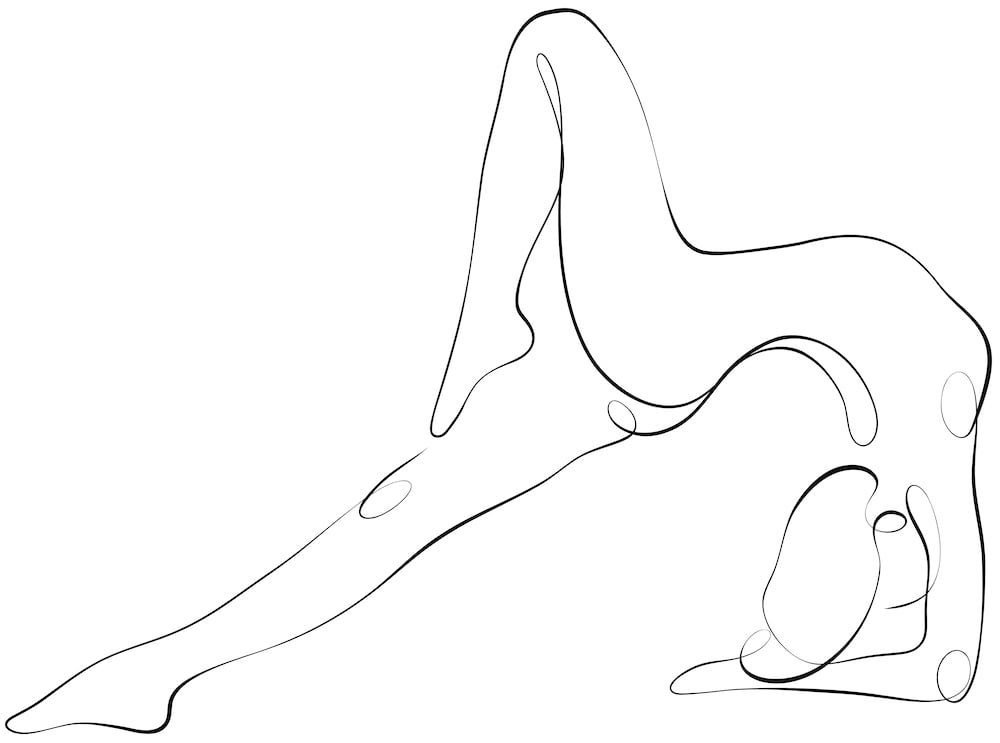 Women often have experience with partners playing with their breasts and nipples, but this isn't always the case for men.
It's a shame because men's nipples can be pretty sensitive. If you've already discovered that and are looking for a way to make things more intense or surprise your partner in bed, try pinching, squeezing and playing with his nipples as he comes.
If a little pinch doesn't phase your partner, why not try out nipple clamps?
Related: 15 Intense Techniques for Nipple Orgasms
5. Anal Fingering
Another freaky thing to do to your guy is fingering him anally. Not only is this a kinky thing for most people, but anal play can stimulate the male G Spot, which can open up new avenues of pleasure and deeper orgasms for him.
You can reach around to finger his anus while giving him head or potentially penetrative sex (it is sometimes possible in the Missionary position). However, some guys absolutely aren't okay with this type of naughty thing, so be sure to talk about it before you try it out.
6. Spanking
You can add in a slight spanking to your man during foreplay or intercourse to see if he likes it. Alternatively, you can give him a playful swat around the house as he might do to you.
It's best to gently ease into spanking your man with gentle spanks, before building up to something more intense.
If you're not sure exactly how to go about spanking your husband, don't worry. We've written a guide to impact play (which includes spanking) to get you started!
7. Swallow And Lick Your Lips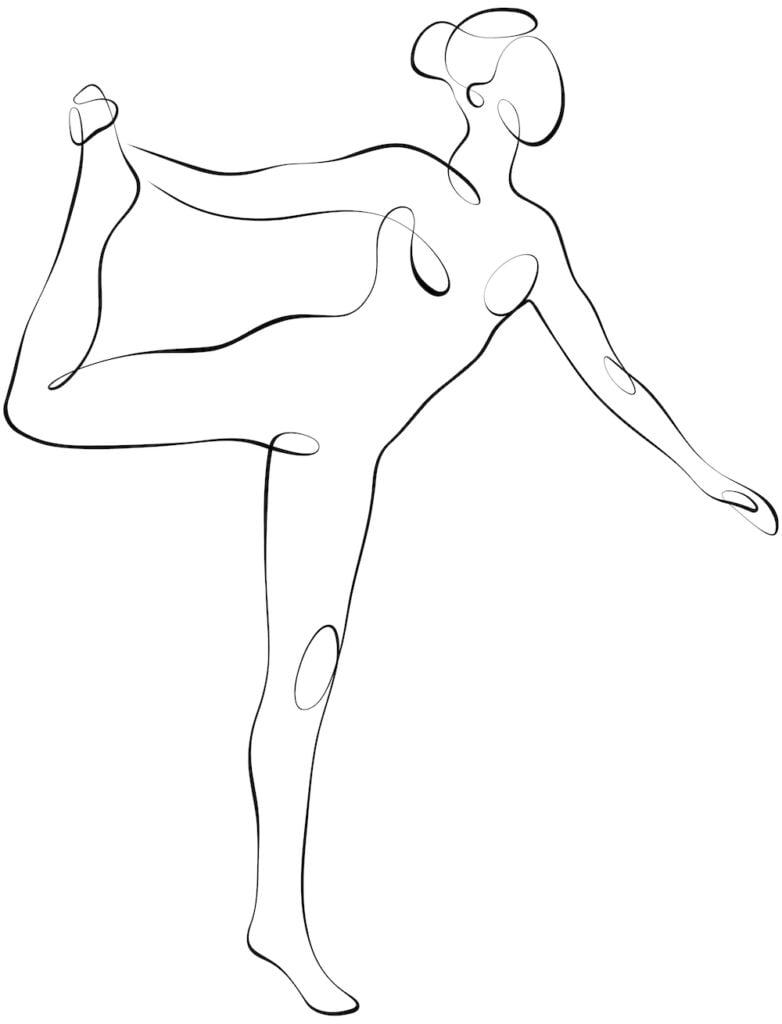 After you swallow your man's cum, lick your lips to show how much you appreciate the "treat."
He'll definitely think it's freaky–and hot!
8. Orgasm Negotiation
This might not be the freakiest thing you can do with a partner, but it sure is fun!
Let your guy know that he can't have an orgasm until you've had one–or more!
Pick a number that's achievable if you're feeling generous–or one that's out of reach if you're not. Then, sit back and relax as he gets to work.
Go further: These 9 orgasm denial games will help you explore this freaky activity.
9. Anal Play
We've already mentioned fingering his ass above, but it's not the only freaky thing you can do with his backdoor. Below are just three ideas to get started.
10. Watching Porn
For some couples, watching porn together isn't a very freaky thing to try
For others, it's a way to push boundaries.
Aside from being arousing, porn can give you ideas for new things to try in the bedroom. You could even imitate what you see on the screen as you watch!
Look for porn that you both enjoy.
11. Tease and Denial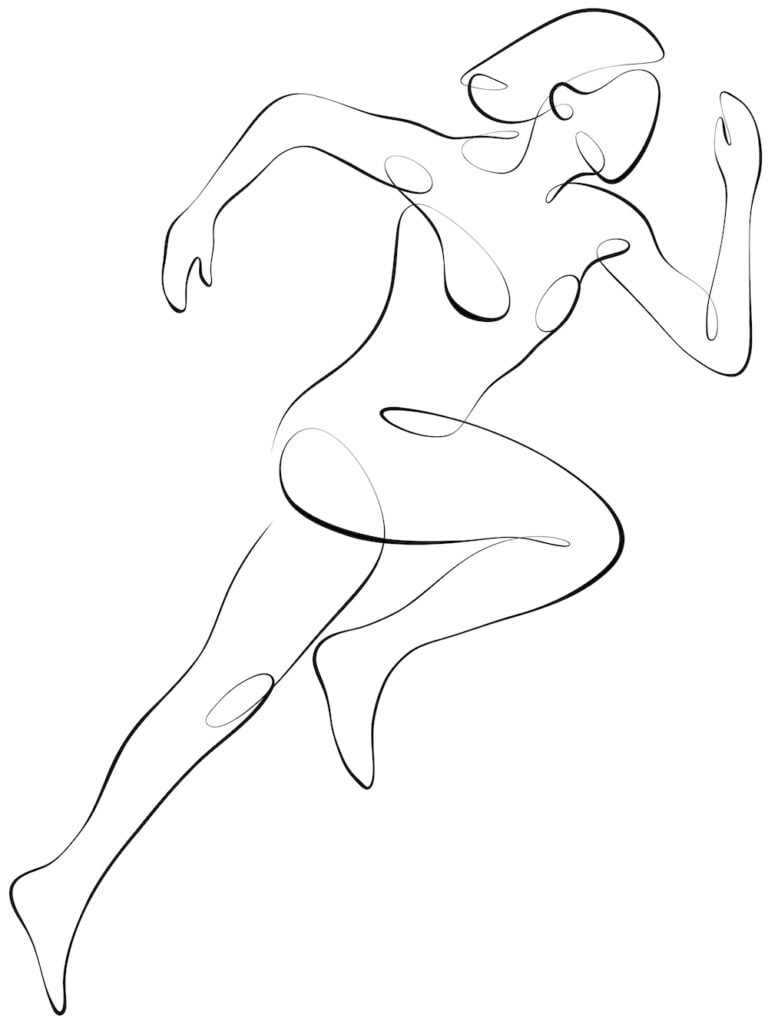 Tease and denial games can be fun for both of you! The point is to get your man worked up as you tease him by saying and doing sexy things.
However, you'll deny him the ultimate pleasure of orgasm, perhaps by putting a stop to stimulation, binding his hands so he can't do anything, or even using a cock cage!
Check out 7 tease and denial games for more ideas!
12. Sex Toys
The great thing about using sex toys together is that you can make things freakier by choosing more unusual or intense toys. Aside from the prostate toys, nipple clamps, and using a strapon mentioned earlier, there are cock rings, dual stimulators, collars, and floggers to try.
You'll even find electrostimulation toys if you're up for them.
Although some sex toys are for specific activities, others are versatile. For example, your partner might be thrilled when you run a vibrator along his nipples, cock, or balls. Using a vibrator on someone who is tied up, even after an orgasm when it's uncomfortably tense, can be a fun and kinky thing to try.
For women: How to use a vibrator for intense orgasms.
13. Crossdressing
One of the less common freaky things to do to your guy is to force him to crossdress. This could be as simple as having him wear your panties (or women's underwear you purchase in his size). But…
You can get more involved and require a full costume, makeup, and wig.
Unless he's got a fetish for this freaky stuff, it may feel embarrassing for him, which makes it more fun for you! If you find this gets you going, you might enjoy sissification.
14. Toe Sucking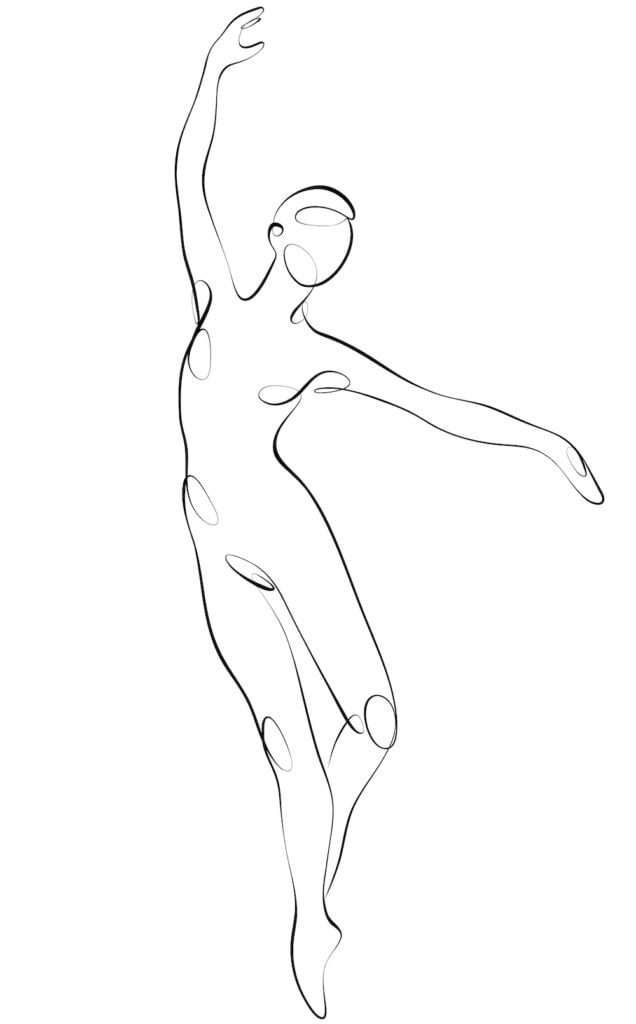 Toe-sucking is one of those freaky things that you might have heard of. For whatever reason, it feels incredible for some people. It can satisfy a foot fetish or be part of your power play games.
15. Golden Showers
Other suggestions really pale in comparison to this nasty thing, which makes it perfect if you're looking for a no-holds-barred experience in the bedroom!
If you're unaware, a golden shower is where one of you pees on the other. Because it can be messy, you might want to put down a waterproof sheet or sex blanket. The shower or tub makes a good setting because cleanup is a breeze.
16. Read Sexy Stories Together
Porn not your style? Or perhaps you've watched so much that it's old hat. Either way, reading sex stories to one another is a hot thing to try! Here are a few ideas to get you started.
Take turns reading from the same story and then discuss what you liked with each other.
Pick passages from different stories to read to each other
Write your own sex stories and read them to each other
Don't worry if you're shy! You can start by reading silently to yourselves and talking about the stories afterward or even swapping stories without reading or discussing them out loud.
If you're looking for amazing sex stories to read of people having the best sex ever, here are 31 true sex stories that will turn you on.
17. Phone Sex
Phone sex ticks off so many sexy boxes. It's masturbation, dirty talk, creating a naughty story, and exhibitionism/voyeurism all at once. Without images, you have to use your imagination. Yet hearing your partner's voice is incredibly intimate.
Experiment by describing what you're doing to yourself, what you would do to your partner or have them do to you if you were together (get tips in our dirty talking guide), or sharing other sexual fantasies or memories.
Read more: How to Have Phone Sex
The fun thing about phone sex is you don't have to be 100% honest about what you're doing. Instead of saying you're wearing an old t-shirt, you could describe some sexy lingerie or describe a setting you're not actually in.
18. Sexting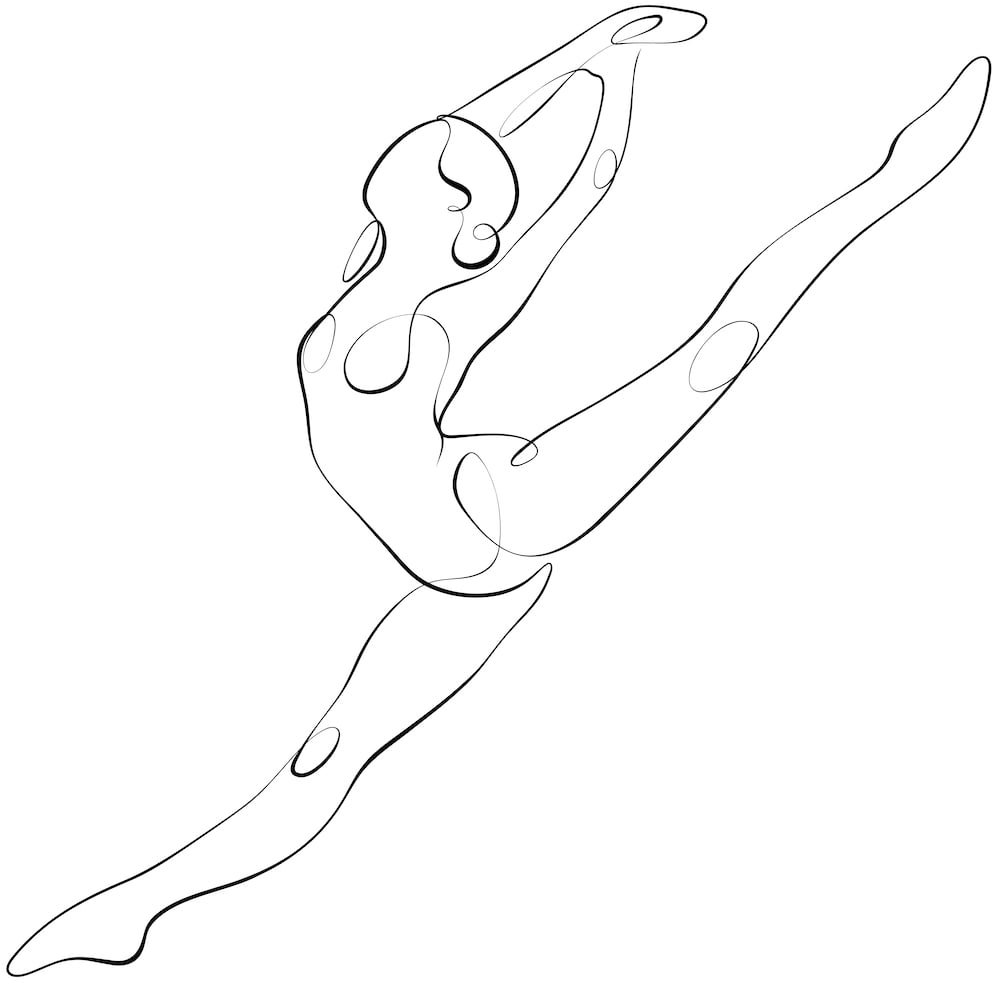 While phone sex isn't always possible, you can pretty much sext at any time. Firing off a risque message, perhaps with a sultry photo attached, is definitely a sexy thing to surprise your boyfriend with. He's likely to find it an especially freaky thing if it's out of character for you!
Get started by sexting him some of these sexy text messages.
19. Role Play
In the realm of sexy stuff you can try, role play might seem tame. However, it can be very intense. It all depends on your comfort level. You can pick some standard roles, such as teacher and student, or try role playing your niche fantasies.
Keep in mind that sexual role playing doesn't have to stay inside the house. Why not "meet" your lover as strangers in a hotel bar and slide your room key over before meeting upstairs for some hotel sex?
Some people even like to role play forced sex or kidnapping, which might be too much of a crazy sex thing for some. But it's an option for those who really like to get wild!
Explore: The world of "forced" sex and consensual non-consent can be very hot.
20. Femdom
If you like being in charge, you'll like being the dominant one in the bedroom. Plenty of the ideas in the list can be incorporated into femdom. However, there are so many more freaky things to consider! We've got 30+ femdom ideas here that you can pair with these dominant things to say to your partner.
Remember that domination doesn't have to be extreme or sadistic. The Bad Girls Bible guide to gentle femdom and introduction to sensual domination is all about the kind, caring, loving side of domination!
21. Body Modification
From tattooing to branding to piercing, body modification is definitely a freaky thing to do to your partner. You can show ownership or simply add something embarrassing to your partner's body.
Some people go the DIY route as part of their BDSM or kinky lifestyle. However, you might want to hire a professional to ensure safety is followed.
Not all body modification is permanent, either. Piercings are temporary because they close. You can also use shaving, styling, or cutting your partner's hair (head, body, or pubic) to make a statement, too.
22. Ruined Orgasm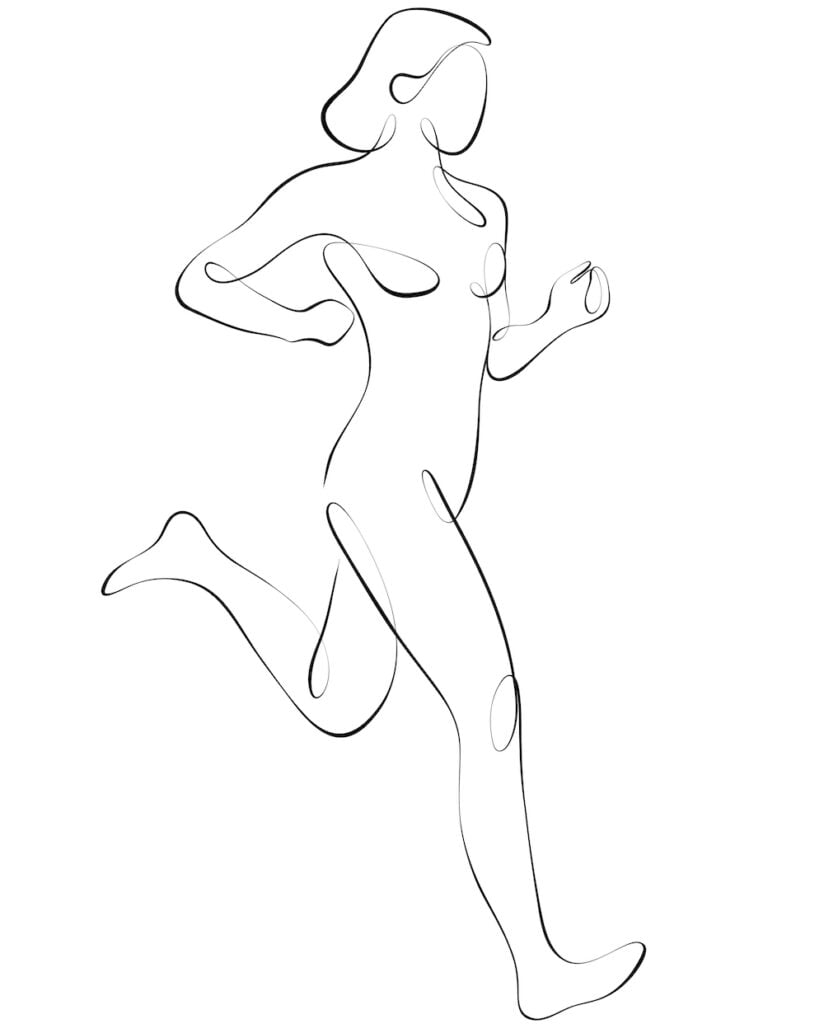 There's nothing better than a powerful orgasm, which is why ruining an orgasm is such a deliciously dirty thing to do to your partner.
There are two main ways to ruin an orgasm: by ending pleasurable stimulation right as your partner reaches orgasm or by adding painful stimulation at the time of orgasm. For example, some people pinch or slap the penis to ruin their partner's orgasm.
Ruining an orgasm is the perfect activity if you have a sadistic streak. If you tie up your partner, he won't be able to do anything about it!
More: How to give ruined orgasms.
23. Urethral Sounding
Now, this kinky and nasty thing might make your jaw drop! Urethral sounding involves inserting a thin rod, usually made from glass or metal, into the urethra. Yup, that means up the penis! Some guys are just really into the idea, and some partners are happy to join in on the unusual fun.
24. Car Sex
For some, car sex is almost a rite of passage during their youth. For others, it's a kinky thing to do regardless of age! Car sex can be practical if you don't have a private place to have sex and don't want to spend money on a hotel.
However, it can also make things hotter if you want to have sex outside or in public. The rush from knowing you could be caught is too much for some people to resist. Some people even participate in dogging, a super crazy sexual thing where you have sex in and around your car while others watch.
These car sex tips and positions can increase the odds that you enjoy sex in the car.
25. Sex Art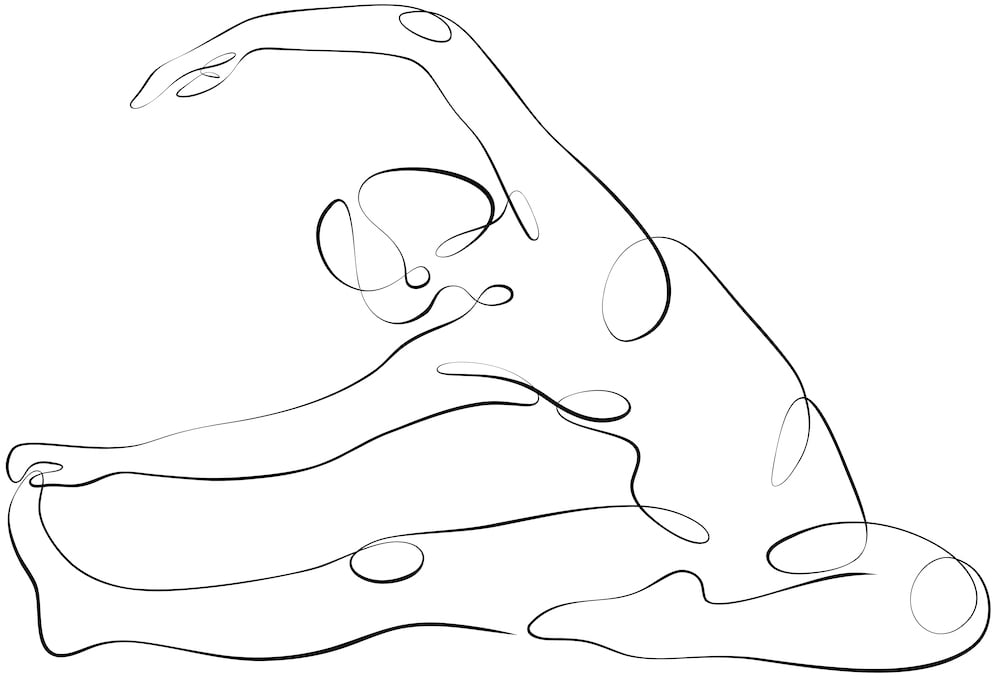 If you prefer less nasty things, sex art is a freaky thing to do with your guy that you won't soon forget, in part because you'll have a physical memento of it.
You can buy kits that contain canvas, non-toxic paints, and a drop cloth. Apply the paint to the canvas (or your bodies) before you start grinding and rolling, and you'll create a one-of-a-kind piece of art that you can hang anywhere without anyone being the wiser!
Plus, you and your lover will both need to shower afterward, perfect for some steamy shower sex.
26. Cuckold Role Play
Cuckolding is when a man finds it arousing when his girlfriend or wife has sex with someone else. Sometimes, the male partner watches and even masturbates while this happens. At other times, his partner will report her fantasies or experiences to him without him being present during sex
Cuckolding is one of those freaky things that not everyone wants to try in real life. However, you can still get a taste of it through sexual role play. An example of cuckold roleplay would be…,
Telling your partner know that you've slept with someone else, so you now have to use condoms to be safe. You could also use a dildo and pretend it's another man, especially if you're communicating over the phone, text, or video.
Reverse the roles, and you can try cuckqueaning.
Related: Guide to cuckqueanning.
27. Real-Life-Inspired Sex Toys
Maybe you've heard of Clone-A-Willy, a company that makes a fun, dirty thing for you to do with your partner. Their original product is a kit that lets you cast a mold from your partner's penis that you can use to create a dildo.
They now also offer a pussy cloning kit that creates a masturbator shaped like your vulva!
You can use these toys whenever your partner isn't around–or even when they are if you want a pseudo-threesome experience.
28. Face Sitting
Face sitting is one of those freaky things we recommend people try at least once. You get to enjoy oral sex and being in control.
Although it's normal for you to worry that you might somehow hurt your partner, rest assured that's unlikely. In fact, the lack of control is exactly why some people like being on the bottom for face sitting!
Full Guide: How to sit on a guy's face.
29. Mirrors
When you walk into someone's bedroom and see the ceiling lined with mirrors, you know they're into dirty things!
You don't need to call a contractor to install mirrors, however. A cheap floor-length mirror at the side or foot of your bed might do the trick. If the height is right, a tabletop mirror on your dresser or nightstand could also work.
Just make sure you don't knock them over!
30. Threesomes or Moresomes
This freaky thing to do with your boyfriend isn't for everyone, but if you find the idea of inviting another person–or people–into your bedroom to be hot, then you have an opportunity to make a wild memory that none of you will soon forget.
We've even got advice on how to have a threesome that's hot and without jealousy.
31. Wax Play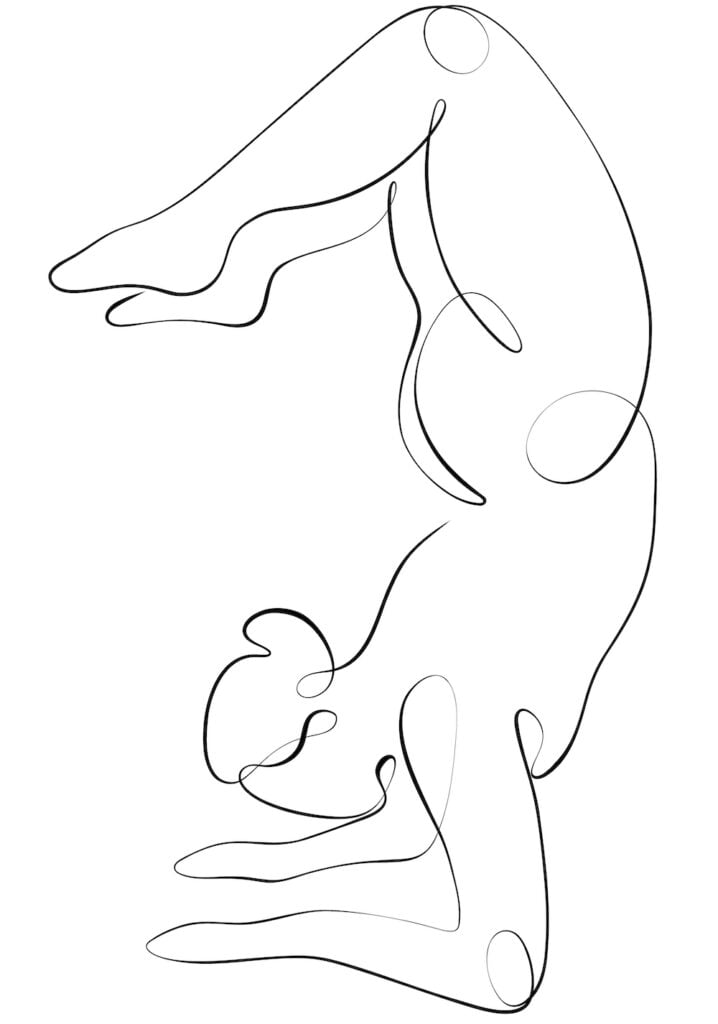 Wax play might seem like a pretty freaky thing, but it's a little tamer than you might realize.
Candles designed for BDSM wax play melt at a low enough temperature that you don't have to worry about hurting your partner as you create fun wax designs on their skin.
Plus, you can hold the candle higher above your partner's body to give the wax more time to cool as it falls.
32. Pet Names
Giving your boyfriend a pet name is usually sweet. However, it can be a sexy thing if you choose a name that's naughty or only use the name during sex times. You can also consider naming his penis.
33. Recording It
Why not record the dirty things you do between the sheets with your lover? Knowing the camera is rolling can be quite a thrill, even if you never watch it. Plus, you can have fun setting the scene and picking accessories if you're a creative type!
34. Exhibitionism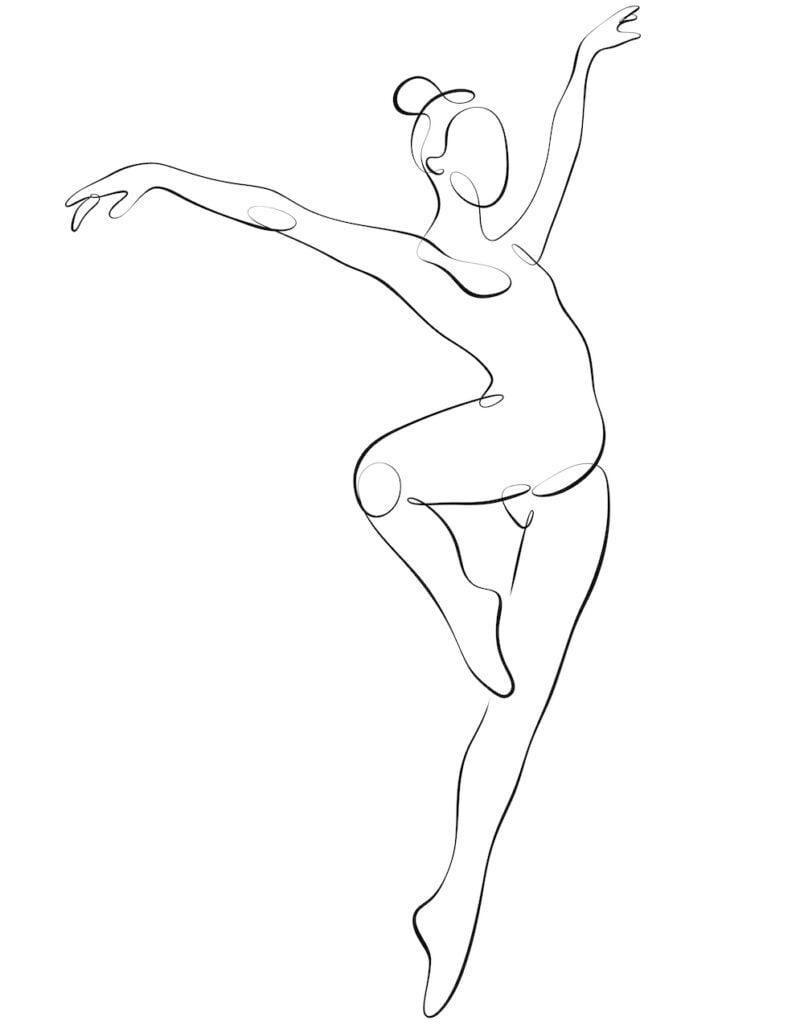 Being watched by another person or people in a sexual setting is called exhibitionism. Now, not everyone wants to do it with strangers. But it can be a hot and sexy thing with your partner!
You can start by "letting" your partner find you touching yourself in the shower or bedroom. Or if you're more direct, invite them to watch while you masturbate by yourself. You could even give him a lap dance or perform a striptease for him. We guarantee you'll have their full attention!
Of course, you can always turn the tables and have your lover perform for you if you're more of a voyeur than an exhibitionist.
35. Remote Control
Who hasn't wondered what it would be like to control a sex toy tucked into their partner's underwear–or have the same done to them? Plenty of remote-controlled sex toys offer this very experience.
Handing over the remote in real life isn't like how it is in the movies, however. If you plan to use it in public or outside of the house, you should definitely experiment beforehand to discover the device's limitations, including how far you can be separated, how to use the remote (which might be an app that requires you to pair the toy and your phone), and whether clothing or body position will impede it.
As long as you keep your expectations realistic–and perhaps choose a toy that you know you'll enjoy in other situations–you can enjoy trying out this classic freaky idea. Remember that if you are not into sex in public, you can always enjoy a remote-controlled toy in the comfort and privacy of your own home.
36. Choking
When it comes to nasty stuff, choking is right up there! Choking can be dangerous, so we understand if you don't want to risk it. However, you can check our guide to choking during sex to see if it might be up your alley.
37. Venue Visit
If you're freaky and not afraid to show it, it might be time to step out of your comfort zone and into a space where you can let your freak flag fly. Consider the following:
Visiting a BDSM dungeon
Hiring a pro-domme to dominate your partner–and teach you how, too!
Taking a class from your local sex toy store, sex educator, or kink organization
Attending a burlesque show, BDSM demonstration, or another fetish event where you can enjoy watching all sorts of nasty things to get your motor running before returning home to ravish each other
Make sure to check attendance policies, such as dress codes, before you show up!
38. Piercing
Now, getting a piercing doesn't have to be a dirty thing. But it can be a sexy thing if you're talking about getting your clitoris pierced or nipples.
If you decide to go ahead, make sure to book your appointment with a skilled piercer and follow all aftercare instructions, which might mean that you can't play with your nipples or clitoris until they're fully healed. However, following these directions ensures you won't have bigger problems down the road.
39. Under the Table
If your partner is sitting down while eating or working, surprise him by crawling under the table, opening his pants, and sucking his cock. Of course, you don't need the table or desk, but having it at least encourages him to try to keep his mind on the task at hand.
Note – This idea is tempting to try this while he's on a call, but if anyone catches on, he could be facing legal and professional consequences related to sexual harassment.
40. High-Tech Sex
Our final suggestion is one that works well if you need dirty things you can do in a long-distance relationship or while one of you is away from home.
Thanks to improved technology, you can connect to your partner's sex toy no matter how many miles separate you using an app on your phone.
If this list isn't enough for you, check out this giant list of kinks and fetishes to see if anything strikes your fancy.
With that, you've got plenty of freaky things to try or at least talk to your boyfriend about. So what are you waiting for? Go out and get your freak on!