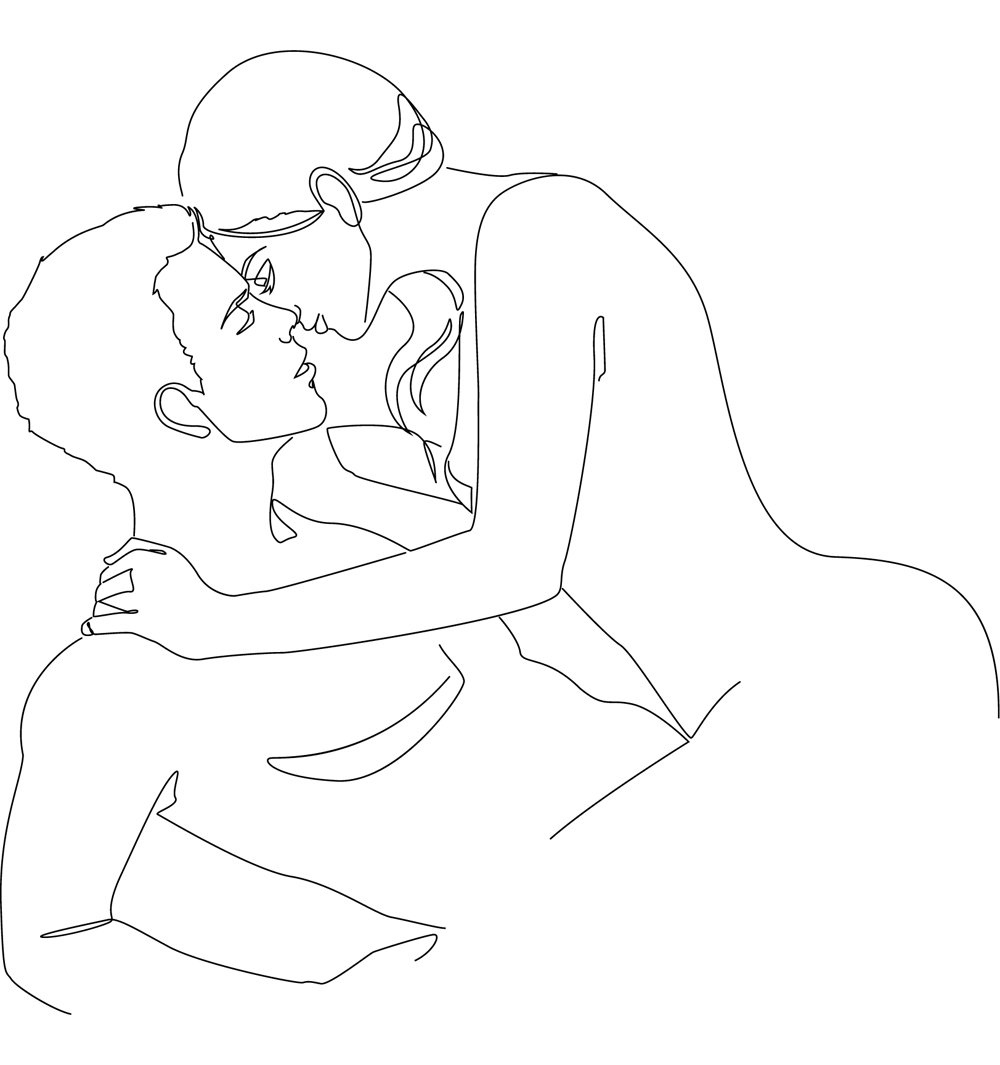 Whether your living situation prevents you from having steamy sex with your partner in the comfort of your own bed or you simply can't wait to get home before your hands are on each other, you might find yourself having sex in a car, just like these 77 readers who told us how they have great car sex.
Car sex is typically the domain of the following:
Teenagers or 20-somethings who still live with their parents
People having affairs.
Long-term couples who want some sexual excitement by reliving their younger days
Even if you've never experienced having car sex as a teenager like is so common on the Hollywood big screen, you might find that occasionally sneaking off to a secluded space where you can steam up your windows a la Titanic is just what the doctor ordered…even if you don't necessarily need to.
It doesn't cost anything to have sex in a car, which is one reason why people first hooking up in their teens do it rather than paying for an expensive hotel room or risk getting caught by their parents. If your schedule is busy, all you might have are a few moments to spare in the back seat of a car while there are screaming children at home. There's also that incredible thrill of knowing that you can get caught, too.
After all, the naughty element of car sex makes it a perennial sexy fav. Perhaps that's why one study found that 59.9% of participants had previously had car sex [1]. Not only had more than half the people ever had car sex, but for 14% of people, it was the first place they had sex!
But if you want to be like them and have sex in a car, you should first know some of the ground rules and the best tips for great car sex.
Is Having Sex in a Car Illegal?
Technically, it's not illegal to have sex in a car. Most lovers who are arrested find themselves facing public indecency charges, which simply means they're naked in public while having car sex. You could be fined or even arrested, not to mention being embarrassed. And forget about finishing what you started. So, try to be smart when you have car sex.
If you can remain totally clothed while having sex in a car, you would not be breaking any laws, but to have car sex, you usually need to take off (or at least pull up or down) some of your attire.
This is also why it's so important to find a place that's secluded. The ideal location should absolutely be far from any place where children might be, including schools and daycare facilities. If you're caught exposing yourself to minors, you could face permanent labeling as a sex offender.
Remember that laws about having sex in a car vary by state, and city laws may differ from state laws.  Take time to research your local laws. Know what sort of fine or punishment you're facing before you dive into car sex.
How to Have Car Sex and Be Discreet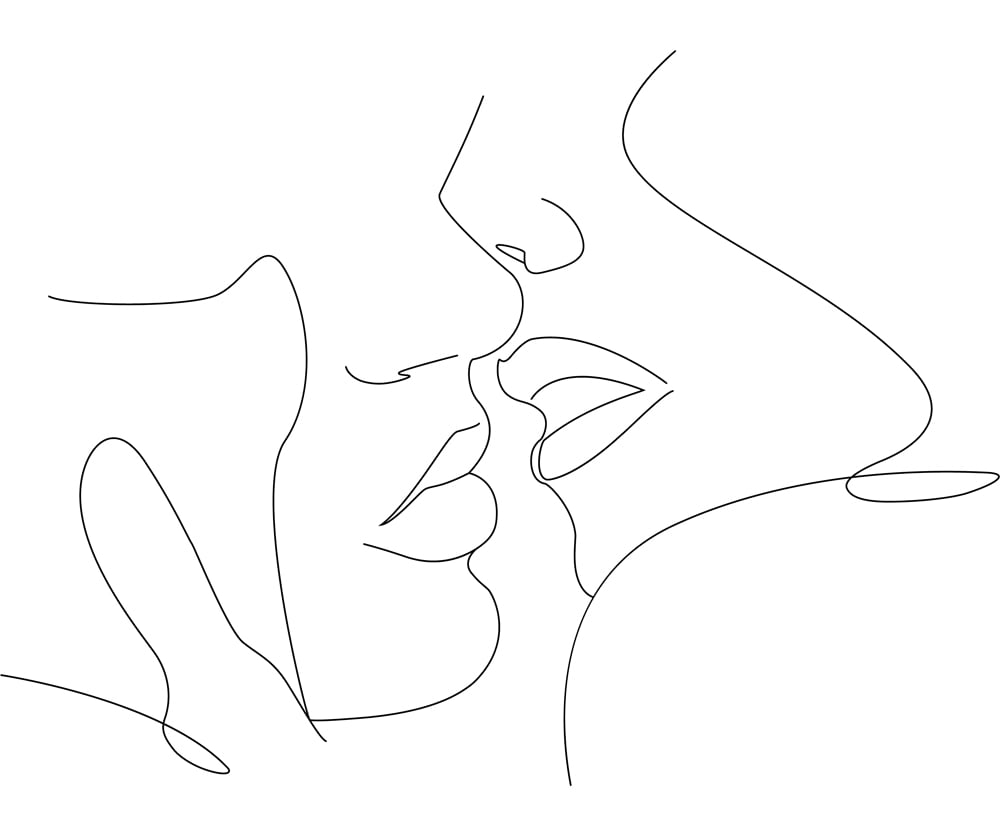 Even if you like to live on the wild side, it's not a good idea to simply park your car in public in broad daylight to have car sex. Make some effort to be discreet when picking where to do it. Wait until dark and drive to a park, a parking deck, an abandoned building's parking lot, or a dark neighborhood.
Parking lot v parking garage – The best locations for having car sex are those that are slightly out of the way, where it's unlikely that other people or cops will happen by your parked car as it's rocking. You may want to stay away from parking lots because of this, but the right parking garage might be a better option (just make sure to turn off your car first to prevent carbon monoxide poisoning!).
An empty housing development makes for a great place to have sex in a car. For almost guaranteed privacy, pull into a church parking lot during the service. You'll be surrounded by other cars, but no one will exit for an hour. Try to park in front of an obstruction such as a tree, dumpster, etc..
Nighttime is the best time – It's safer to have sex in your car at night so you won't get caught; however, that might not be an option for you. A location surrounded by hills, trees, or fences that block the view offer the best chance of you getting away with having sex in a car. If you have tinted windows, even better.
Rain is your friend – Using the weather is a great car sex tip. A rainy day makes it harder to see your car or what's happening in it.
Scout the places to have car sex beforehand to learn how visible and busy they are. Stop by at different times of day to pick the best time. After all, a parking lot can be quite busy after work but empty during the daytime.
Quickies are best, obviously – The less time you spend having sex in the car, the less likely you are to be caught. That's why the car is the perfect place to have a quickie.
Of course, part of the appeal of having sex in a car is the fear – or hope – that other people might see you. In fact, an entire subculture has arisen around watching people have sex in a car. Known as "dogging," this activity usually takes place at night, where multiple people will gather. Some couples have sex in their car while other people watch from outside.
But the greater number of people and the more visible you are, the more likely you'll be caught. If you are looking for more locations to have sex besides just your car, then make sure to check out this guide on the best places to have sex.
The Logistics of Having Car Sex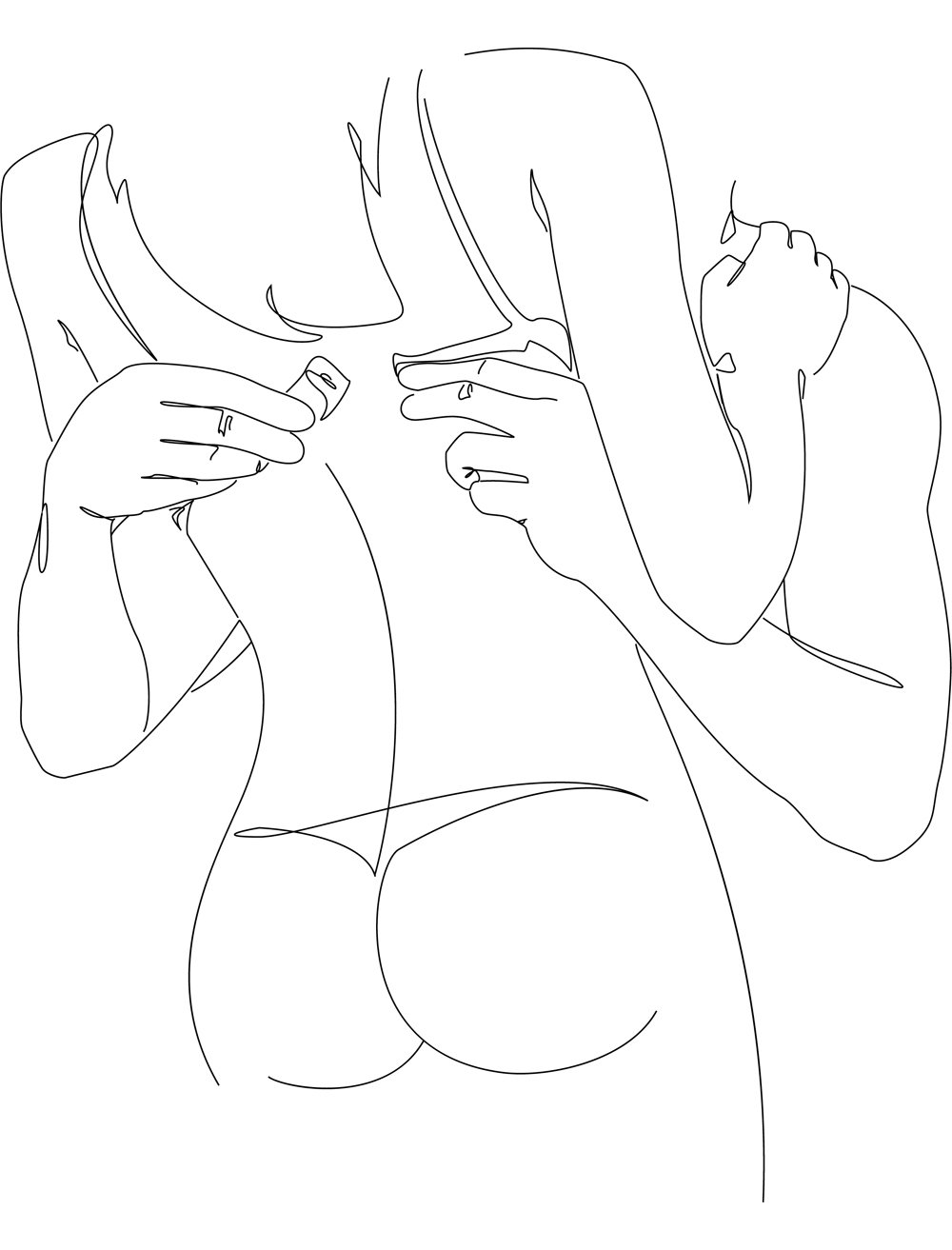 Pick the Right Car
The type of car makes all the difference. At the very least, you want a car with seats that recline and can be pushed back in front. You'll have more options in a large vehicle such as an SUV or van with removable back seats.
Having sex in a car is not the easiest of places because of the cramped quarters and hard objects that you are likely to bump into. The front seat can be particularly hazardous with the steering wheel, and gearshift. You might also be so uncomfortable that you find it difficult to have an orgasm 🙁
Raise the steering wheel as high as possible to make fucking in the car more comfortable.
Obviously, a car isn't as open and inviting as a bed when it comes to having sex. Space is limited both horizontally and vertically, and while one position may be comfortable for a petite couple, it's not going to be nearly as easy for a man who stands over 6′ tall. Similarly, thinner people might be able to better maneuver in the confines of a vehicle while those who carry more weight will have difficulty comfortably having car sex.
This doesn't mean it's impossible. It just requires a little creativity to have sex in a car in a way that's both comfortable and sexy if either of you are on the bigger side.
Minimize the Mess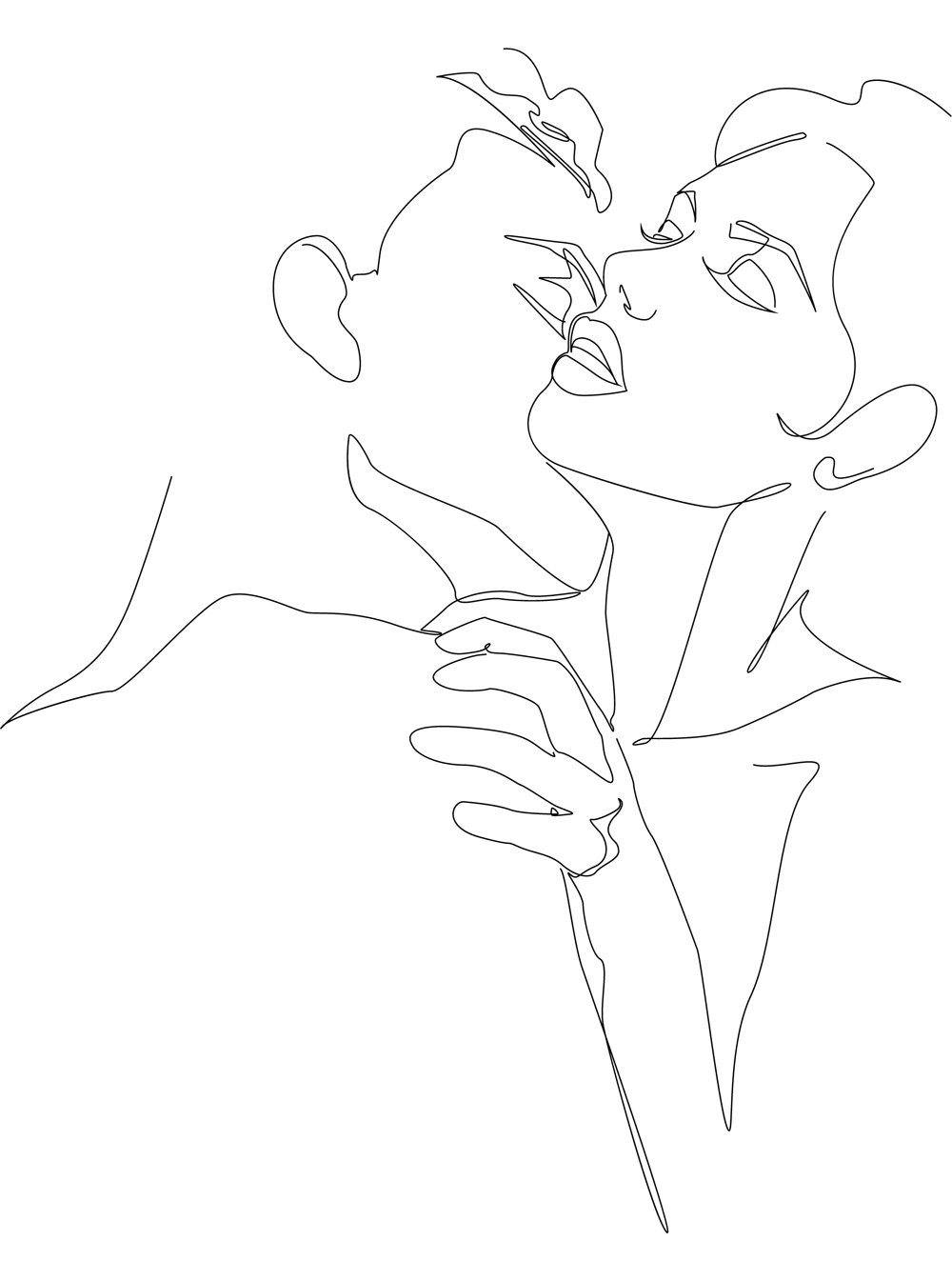 You'll want to take into consideration how to protect and clean your car. Hard plastic, metal, and glass can easily be wiped down, but that's not true for the fabric interior!
If you have seat covers, you can simply remove them to launder. Having a towel to sit on afterward ensures no leakage problems and is a smart idea for car sex. A condom can minimize the mess from ejaculate as long as you're careful to tie it shut and properly dispose of it. 
You might consider something like the Liberator Throe, a blanket made especially for lovers with multiple layers that protect surfaces underneath it. There are also upholstery cleaners with brushes built right into the bottle that makes cleaning a breeze.
Safer Sex
If you use condoms, make sure to have one on you if you're going to have sex in your car. In fact, a backup condom comes in handy if something happens to the first one.
Clothing
Finally, there's the issue of what to wear. The clothing you wear can also make having sex in a car more comfortable and fun or more difficult.
The woman – A loose skirt or short dress that you can easily push up when getting down to business is ideal. It's easiest if you ditch the underwear and go commando, but a loose thong or panties can also work. Just make sure there's plenty of room to pull the fabric to the side during penetration without it stretching taut, which can hurt your man. You might also want a top that can be pushed or pulled down so that your boobs are accessible.
The man – clothing that provides easy access. A few options to consider include loose shorts (basketball style) that he can pull up to use the leg hole for sex, loose sweatpants that he can pull down, and pants with a fly. A button fly may be more comfortable than a zipper, but you can opt for sweats or shorts if you don't want to risk it.  It goes without saying that he should go commando.
5 Best Positions for Car Sex
Here are just a few of our favorite positions for fucking in a car.
#1 Cowgirl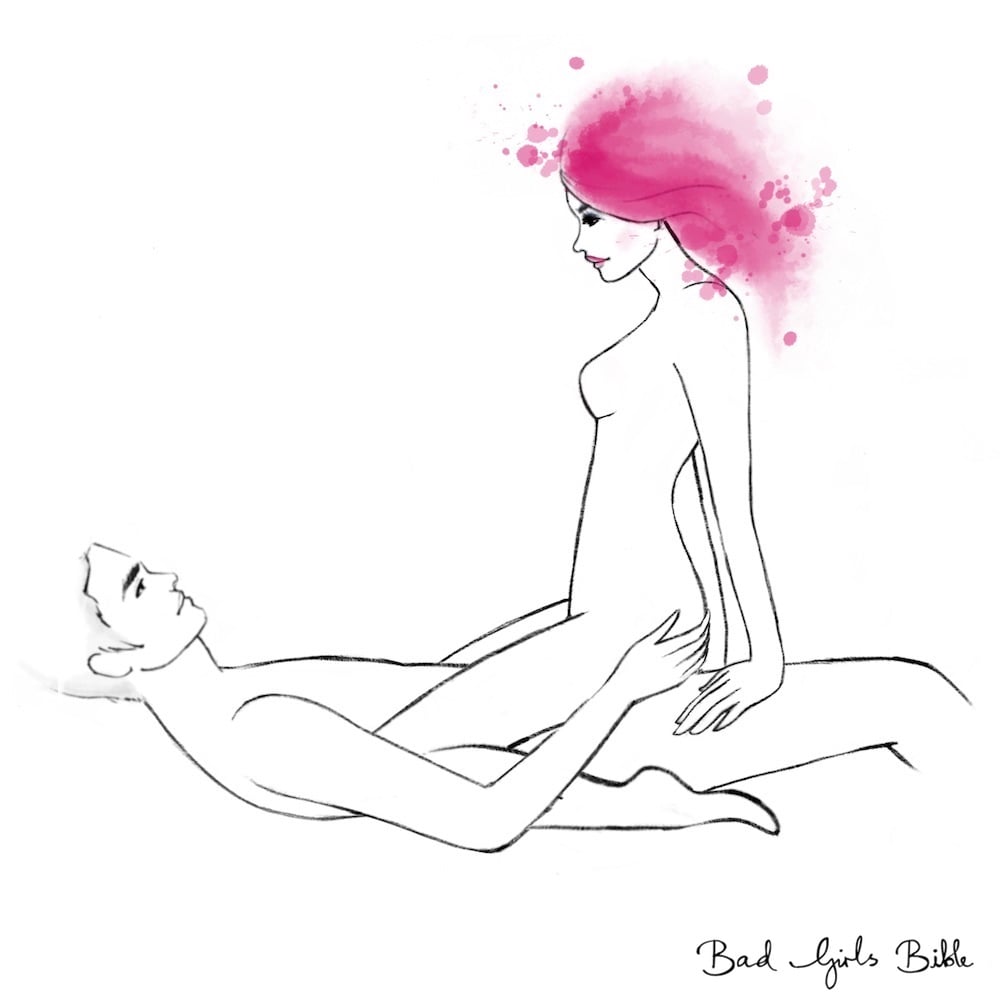 Whether your partner sits in the driver's seat or the back, cowgirl is the easiest position in which to have sex while in a car. It's best to be in the font passenger seat, and if you can move the seat further from the dash or recline the front passenger seat back until it's flat, you'll have more freedom to move.
One of the benefits of this pose is that you don't even have to take off your clothes. If you're wearing a skirt or dress that you can hike up to your hips, you can simply straddle your partner for some great car sex. More on how to perform the Cowgirl position.
#2
Missionary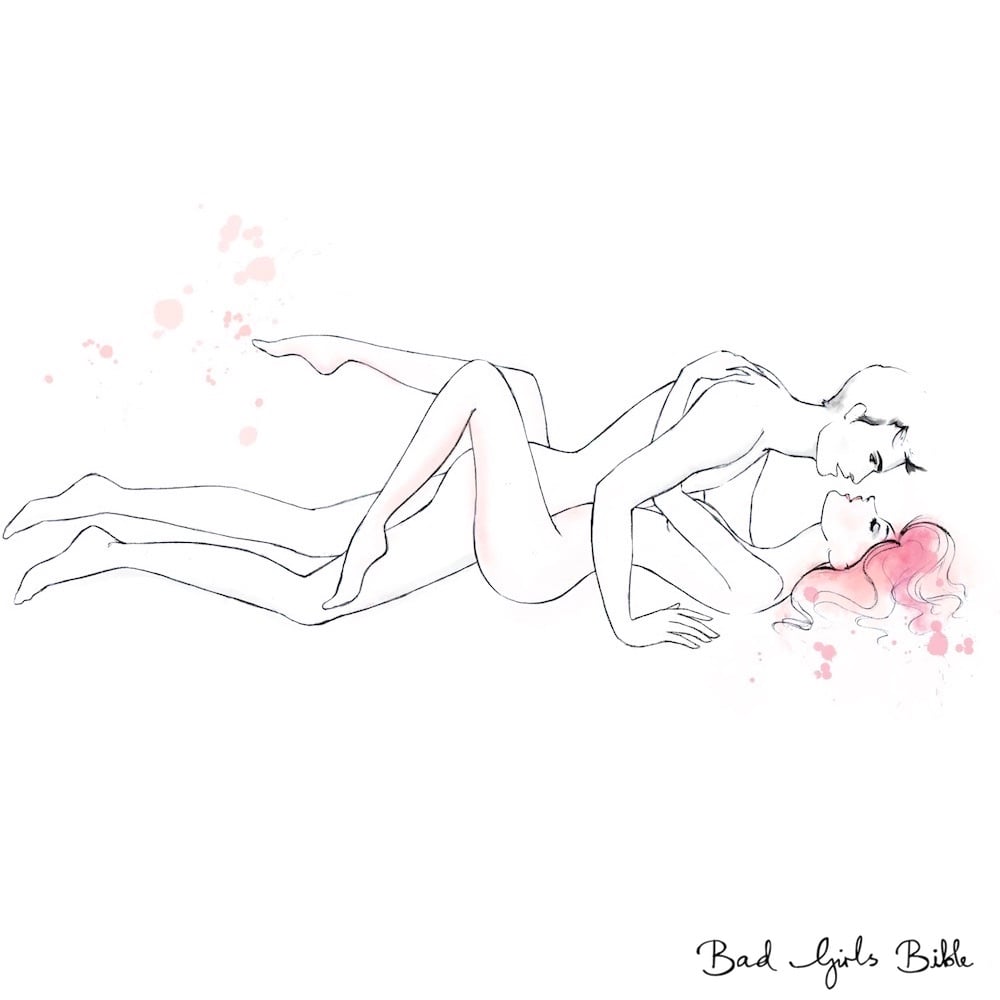 Missionary-style sex is definitely more difficult in a car. It works best in the back seat and in older cars that are wider. Push the front seats up as far as they will go to give yourselves more room.
It's nearly impossible for your partner to rest both legs – or even knees – on the backseat. Instead, he can rest one knee on the floor of the car and one on the seat. Here's another car sex tip: you might need to bend your knees or throw a leg over the top of the seat to find a workable position. 
Kneeling also provides plenty of access if he wants to manually stimulate you. It's tricky, but hey, that's car sex for you. Learn more about how to perform Missionary position with your man.
#3
Back Seat Driver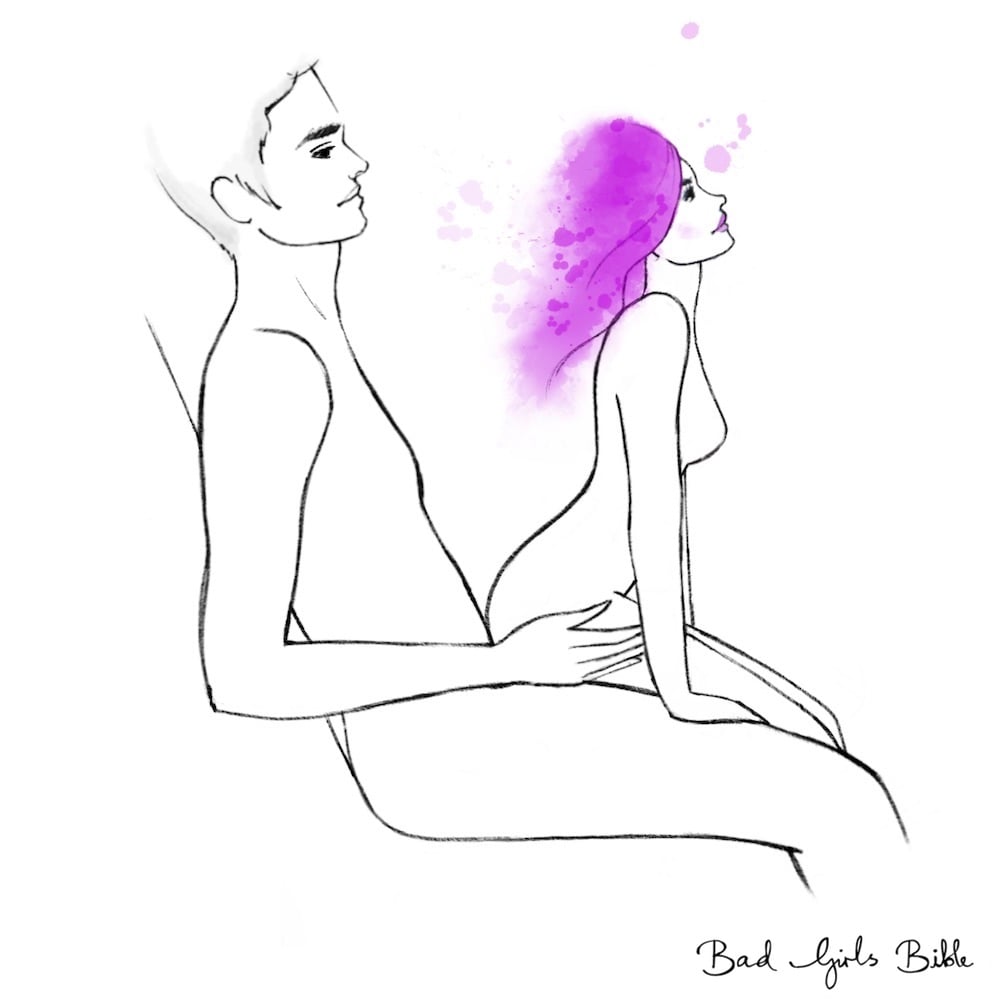 If your body shapes work, you can sit on his cock while he's seated in a car, known as Back Seat Driver position. He sits down in the backseat, and you sit on top of him, facing away from him. A car sex technique I recommend you try during the Back Seat Driver is to put both with your legs inside his or outside of his thighs until you find what's most pleasurable.
You are in the driver's seat for this one because you control the action. You can bounce up and down or use a grinding motion. He can just lie back and enjoy the ride. Or he can put his hands around your hips to direct your movement. You are in a great position for him to rub your clit, too. 
This leaves your breasts within reach, and you can control the depth and speed of your sex. Try this super sexy tip for car sex: position the mirrors inside and outside the car to give you a picture of what you're doing to heighten the moment.
And with the Back Seat Driver position, you both are in perfect lookout position to spot someone coming toward you.
#4
69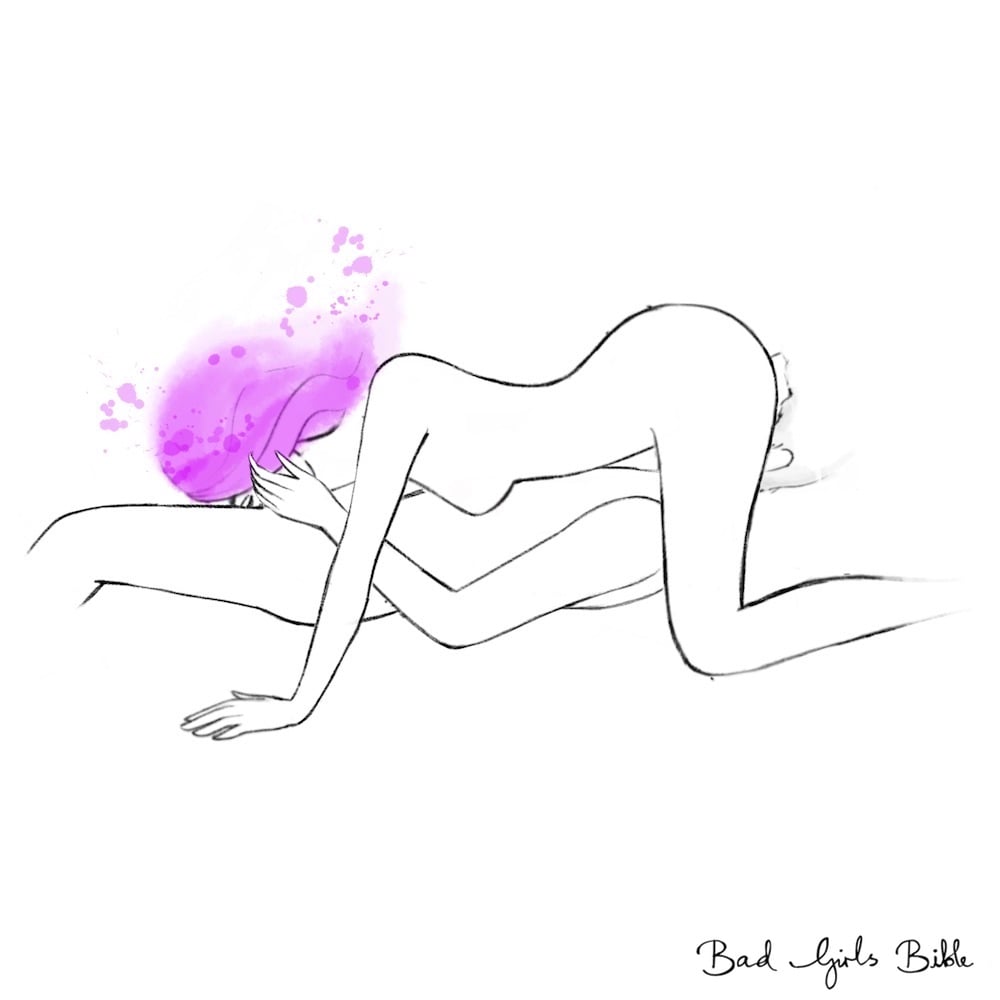 Depending on your height, your partner's height, and the space in your back seat, you might be able to engage in mutual oral sex or 69ing. Rather than merely lying down, the person on top should bend their knees and arms to take up the least amount of space. More tips on the 69 position.
#5
Doggy Style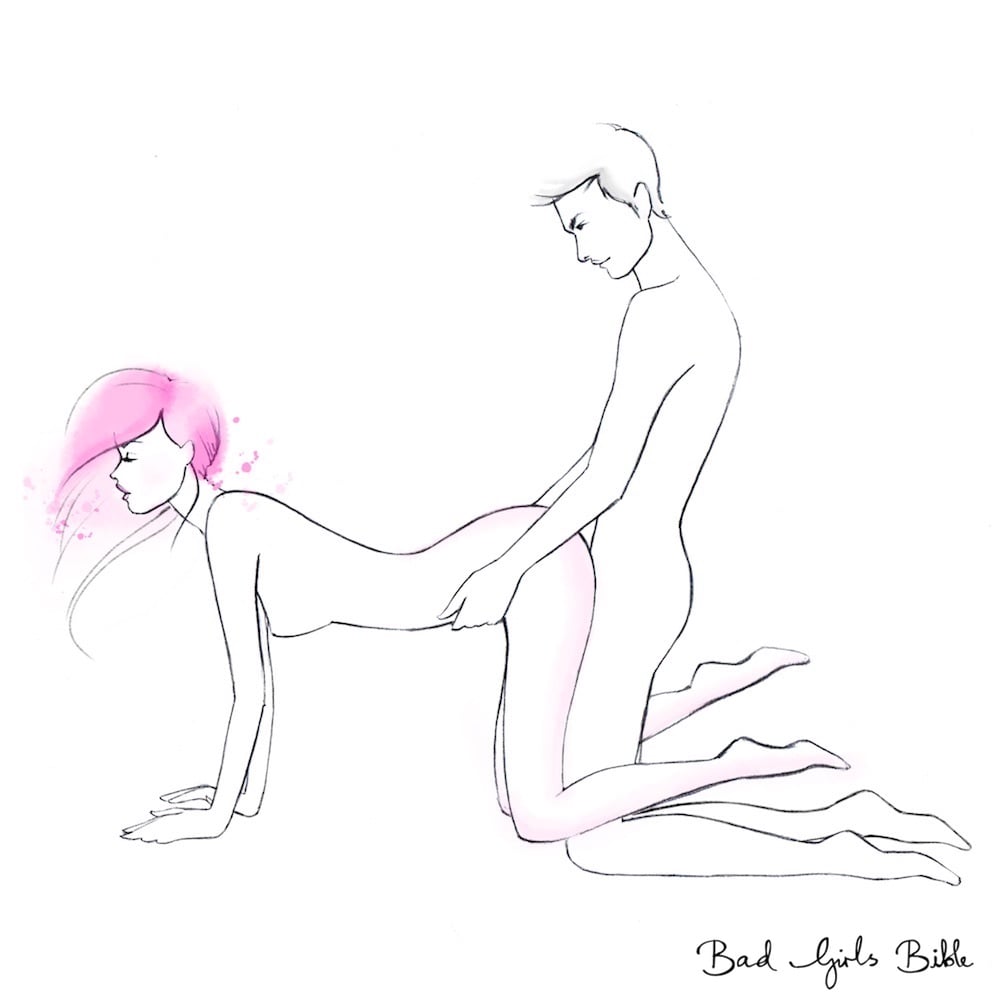 If the roof of your car is high enough, you might be able to achieve doggy style (read this guide on doggy style), especially if your partner leans down over you while he takes you from behind. This position is ideal because he has access to your breasts, and either of you can stimulate your clit. You can find more really intense clitoral stimulation techniques here.
Experiment, and you'll find a few other good car sex positions! This list of over 100 different sex positions should help.
Oral Sex In Your Car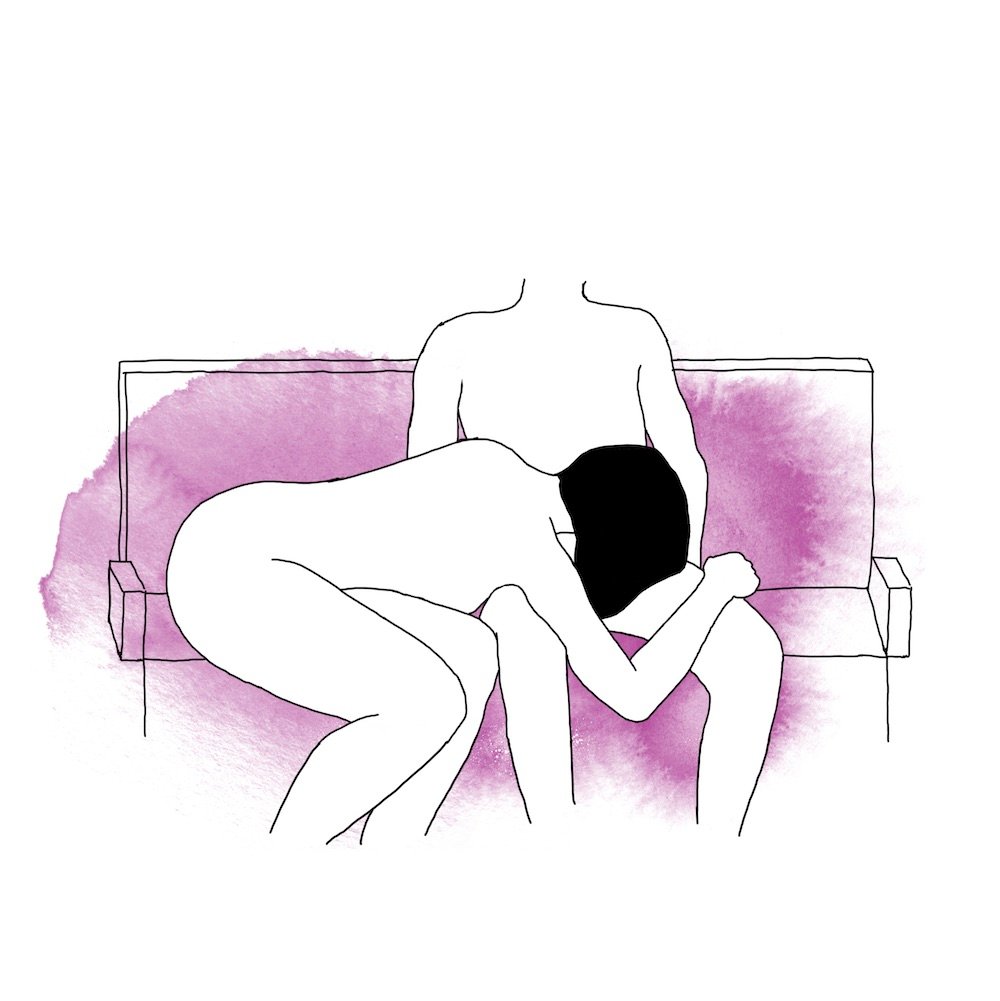 Going down on a man in a car might be the easiest way how to have sex in a car. In fact, you can even do it while he's driving (provided it's legal); although, you should be careful as giving a blow job in a car that's in motion can be dangerous. But that doesn't mean you can't have oral sex in the car. You can, and it can be great. Just park the car first. Here are some tips for giving oral sex in your car
Be a dominatrix by strapping him in the passenger seat with the seatbelt. Tie his hands to the headrest using his tie, a belt, your bra, or whatever is available. Blindfold him or have him wear sunglasses at night. Now that he's properly restricted, you can do what you like with him.

You can also be a dominatrix and make him give you oral sex. This works great if your car has a sunroof. Have your guy sit in the passenger seat. You stand up over him with your legs on either side of his hips. Your upper body will be sticking out of the sunroof, and your lower body will be in a perfect position for him to access. Wear a dress or skirt with no underwear for this activity.

If you really want to have sex while the car is in motion (although we don't recommend it), a safer way is to unzip his pants to expose him. Then, give him a slow, leisurely hand job. He'll get excited but not so excited that he loses control of the car. When you get to where you're going, or when he sees a good spot to pull over, you can then give him oral sex while the car is parked.
We've got a complete guide to giving a blow job in a car, also known as road head, if you want more ideas for car sex that revolve around blow jobs.
Check out more positions for oral sex, some of which can be adapted to the car. You can also learn more great tips for giving your man intense oral sex from this instructional video.
It's a bit harder to figure out eating pussy in the car than giving a blow job in the car, but there's no reason why you shouldn't get yours! Try sitting on the edge of the seat with the door open or leaning back against the trunk while your man kneels on the ground outside. You can also try sitting on the hood/truck, leaning back and spreading your legs.
A Car Sex Technique That's Outside the Box
If you're considering how to have sex in your car, don't forget that you can use a vehicle as a sex prop, but you don't have to be in it. For example, the bed of a truck can turn into an impromptu sex space if you toss in a few blankets.
An air mattress or futon can offer even more comfort. On a warm summer night, you can not only have sex in a truck but fall asleep in the bed of it afterward.
Furthermore, the trunk or hood of an appropriately-tall vehicle can become an excellent place for you to sit while facing your partner. You can wrap your legs around his standing body, or he can lift them against his chest, which will also provide deeper penetration. Alternatively, this position offers better access for your partner to perform oral sex on you, which is much easier than inside the car.
If one of you sits sideways inside the car while the door is open, the other can perform oral while kneeling outside of the car.
77 People Explain How To Have Incredible Car Sex
I really enjoy being surrounded by nature whether it´s a forest or desert.
Make sure there's plenty of room and pillows/blankets.
Synchronization and taking time is better.
We have a pickup truck. When we are on the road, we can have a quick in the back if it has a canopy/topper.
Work up the sexual tension A LOT before you get to the car. i. e. as soon as you walk into the party, start building it. so much that he just wants to attack you sexually in the car.
Don't forget to set the cruise control.
Going to a less populated place means freedom of noise-making.
Find somewhere you can park. Don't tell him why. Then, when you're nearly at the place start getting him hard. When you get to the spot, tell him you couldn't wait to get home you want him now and sit on his dick and ride him.
Put yourself between the front seats while keeping your bottom in the back of the car. This makes doggy style super easy to do especially if you're taller. If it's colder outside, leave the car running and roll down the window a crack to help with the steam and keep you both warm. If you're feeling ambitious, push down the back seats to create more room in the back of the car for missionary-style sex.
Do it in a truck with a bench seat.
Bring a wireless wand massager (or your favorite vibrator)! Related: How to use a vibrator.
Have it in the back seat, lean the front seat forward make sure you can still reach it. You can ride him sitting on his lap, either gripping the seats or leaning back against the seat.
If you're a bit of an exhibitionist make sure it's at a party where your friends will notice you're gone.
Try refrain from putting the hazard lights on, trust me!
While he's driving, start by slowly caressing/massaging his inner thigh and tease his cock by passing your hand over it a few times as you continue massaging. Believe me, he will begin to get hard. As he does. Then lean over and gently place your mouth over the head of his cock (pants are on) and use the heat of your mouth to blow through his pants. Do that a few times up & down his cock. At this point, he will pull over anywhere and the rest is your oyster. An intense buildup will make any type of sex in the car amazing.
Get knee pads.
What REALLY makes car sex hot for me is people watching me get plowed or suck dick. They usually will whip out their dicks and start jerking off or if I'm REALLY lucky open the door and join in!
Take a blanket for behind your shoulders. Use a truck with a fold-up back seat with the woman lying back on a seat and the guy kneeling on floor. The angle is amazing!
You'll get sweaty, so make sure you have a towel.
Crank those tunes! Have a long playlist ready. And a water bottle. He's gonna need it.
Keep the dirty talk hot.
Don't be stressing too much otherwise, it won't be enjoyable.
Beware of parking lot security cameras.
Have tinted windows! Go in a parking garage.
Well, it was actually in a horse lorry (a combination RV and horse trailer) on the hay and it was so beautiful and natural.
Give amazing head first but make him wait to cum. Then sit on him facing him and both of you enjoy the climax together.
Use tailgate of truck.
Position with your feet on the seat instead of your knees, and alternate bouncing and grinding.
If you have a sunroof, USE IT! If you're riding him, it makes it easier.
Go balls to the Wall with hood sex.
Put the e-brake on and lock all the doors.
Open the passenger side doors, sit in the front passenger seat facing out and have your man sand outside and fuck you. Trucks are the right height for this.
Crack the windows a little to avoid fogging up so you don't draw to much attention.
During the night is better than day because it's easier to hide. Open a back door for legs/feet if needed. Be careful not to wedge your head between the side of the door and the seat, it will restrict breathing/hurt. It will be awkward! Just laugh it off. You can also bend over a seat with your bum/legs outside of the car and partner fully out of the car behind you.
Take a towel, baby wipes, spare underwear, condoms – essential if planned. If unplanned, use underwear to clean up and don't put them back on.
My partner and I used to have our regular secret spot, sometimes we would plan to go but I would get really excited if I realized that he was taking me there at random times…like just before the cinema or on the way home from dinner. Several times he switched it up with sex toys!
Wearing a skirt without underwear so you can turn him on by putting his hand to your private parts and show him how wet you are while he is driving. Whisper some things in his ear. He will stop at a parking place as soon as he can. You can sit on his lap, he will only need to take his trousers down, or you can crawl/walk via outside to the backseat and lay down on the couch.
There has to be a lot of buildups. I mean you both have to be seriously worked up to make it work. I've noticed from the few times that I've tried and then quit that if you're not seriously both of you ready to tear each other's clothes off, it just won't work.
First, tell him to find an empty park or an abandoned parking lot it's better when it's raining). Start kissing his neck, kiss & suck on his ears, play with him, suck his dick, and talk dirty to him (tell him all the things u want to do to him & all the things u want him to do to u).
Being picked up like a hooker is naughty.
Tease him first with masturbating before he picks you up.
Watch the seat belt buckles.
Give oral sex in the front and deep penetration in the back seat!
For women – wear crotchless panties.
Use lubrication.
Don't press the horn.
Do it in an American vintage car. Be creative. Cumming is not the most important thing. You can use car sex to build up the tension until you're at home or finish off with masturbation.
Have a mid-size to full car or SUV so you have plenty of legroom.
Always let her take control.
Do it during colder weather.
It becomes too slippery if you're dripping sweat, so open the window or turn on the AC.
Touching constantly is important.
Don't get carpet burn on your back.
Anything to prop your feet up on to remove the small space limits, do it. I personally cross my ankles and balance myself on the center console and let him hit it from the back while masturbating.
You can make use of the dash, headrest, oh-shit handles and even the seatbelt.
Watch your head at all times. I got a concussion from it.
Don't do it in a city park. We got caught by the police.
Do not use your knees when straddling him, instead put your feet on the edges of the seat, and hold onto the seat, this gives you leverage and better support and no wounded knees.
Leather Seats=Leather Burn. Cover them if you can.
Use a windshield shade screen if concerned about privacy.
If you have an armrest that lifts up, stay in the front. If not, get in the back. Have your legs on the ceiling of the car while you're in the passenger seat on your back, his right knee should be on the middle seat, and his left knee on the floor if he's tall enough. You can also put your foot on the window to make yourself spread more and be tighter.
We have to eat all the cum so that it does not spill the car.
Use the headrests to put your feet up.
Be careful with your foot. You can break a window.
Fuck his brain and his body.
Get one of those inflatable car mattresses.
Avoid wearing heels or take off your shoes if you can.
Stretches are important for flexibility.
Tell your partner if you get a cramp. Don't try to sit through it.
Make sure it's a limousine, haha.
I keep one leg on the steering wheel and the other on the seat.
You have to make sure both parties are completely comfortable before engaging in the act, otherwise, the annoyances take away from the pleasure.
Watch the plastic seat hinges that can scar up your knees.
I also stop to masturbate alone when driving.
Avoid bucket seats!!
Bring wine.
Is Car Sex Worth It?
The urge to fool around while driving a car can be great, but it's really worth the risk of crashing the car. And you'll likely be arrested after being released from the emergency room.
The possibility of being caught having sex in a car is a definite con of having sex in a car. The police do look out for that sort of thing. But the thought of being caught and getting away with something can be super exciting and fun too.
So if car sex isn't worth the risk or doesn't work for you and your man, are there any alternatives?
Absolutely.
First, consider checking into an hourly motel if you need privacy. It might be worth the price of a room for a full night if you don't have hourly options. Or a friend might be willing to lend you their bed for a bit.
You can also get privacy by pitching a tent in any camping area. Sign up for a camping spot to avoid breaking the law.
But while the car is not exactly the most romantic place to have sex, you'll appreciate it if it's all you have. Plus, if you want to rekindle the passion you once had, the car might be the perfect way to do so.
When done right, car sex can be satisfying whether it's a fetish or a necessity, but it's not without its risks. If you're careless, you could find yourself in handcuffs. It could also be challenging to find a comfortable position. Plan accordingly and stick with the best car sex positions we discussed or some variations, and you might have great sex that you aren't likely to forget.
Frequently Asked Questions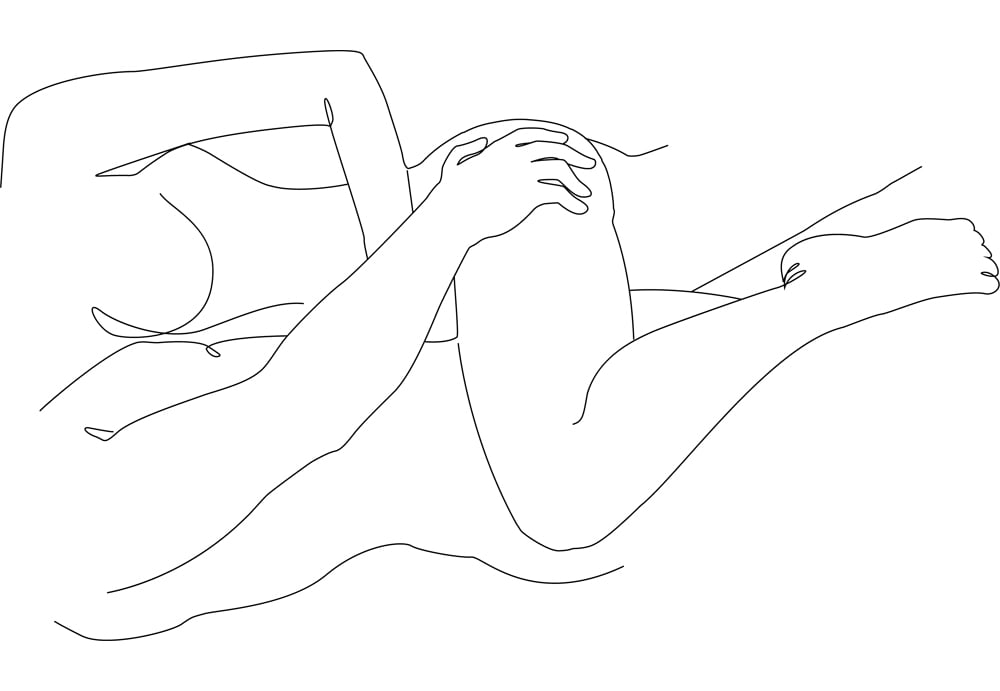 FAQ #1 – What are the best positions for car sex?
The position depends on where you are in the car, the type of vehicle, and your bodies. While you can typically ride him if he's sitting in either the front or back seats, you'll need to use the backseat or a vehicle with bench seats for positions where you're lying down.
My advice: Experiment and see what works for you.
FAQ #2 – Can I get arrested for having sex in a car?
Possibly. Local laws vary, but if you're caught having car sex, you could be arrested or receive a ticket for being exposed in public. Sometimes, officers will let you off with a warning or simply tell you to move along, however.