I can't publish my most intense and wild sex tips online, so I send them in my private and discreet email newsletter. You can find out more here.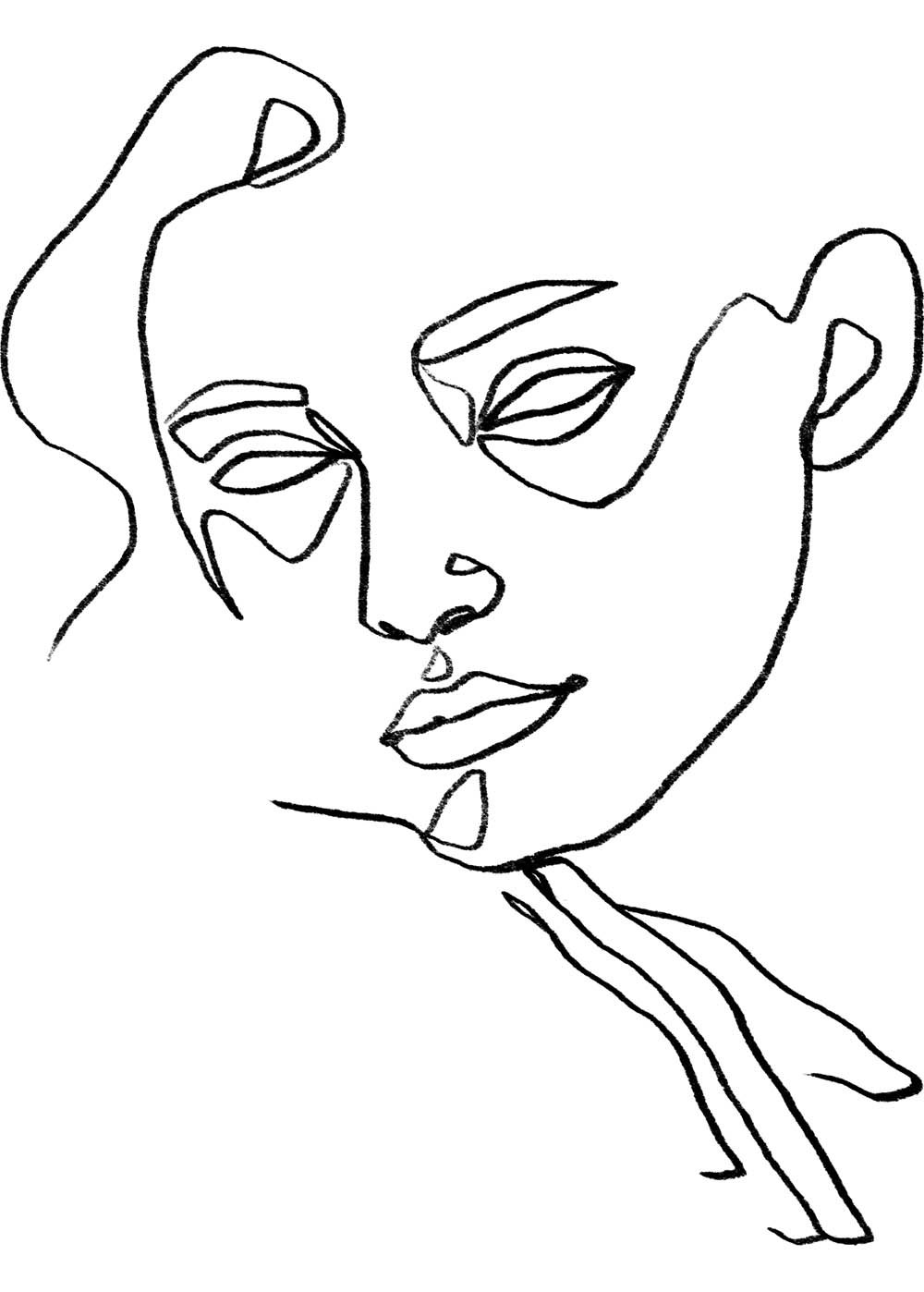 Giving road head is risky and risque, and that's what you're going to learn today: how to give road head so good, that your man almost loses control.
While you can skip straight to the 36 reader tips for giving good road head, my advice is to instead read this guide in order from start to finish.
Side note: If you are currently struggling to orgasm during sex or masturbation, then you may want to learn about the Easy Orgasm Solution. It will teach you how to have multiple vaginal and full body orgasms during sex and masturbation. It works even if you currently struggle to orgasm during sex or when masturbating. You can find out more here.
If you're at all worried about whether you should even be giving road head, it's okay to abstain from this sexual activity. There are plenty of ways to get hot and heavy in a car without adding the dangerous element of sex while driving. And who wants a reluctant partner, anyway?
Chances are, your man prefers you being naughty when you're confident and really into the moment, rather than just going along with an idea that doesn't turn you on.
Still, the danger and the possibility of being seen — or even getting in trouble! — can cause an adrenaline rush and make the blood rush straight between your legs.
Given the potential dangers of road head — or perhaps because of them — many people still choose to try it at least once.
We also surveyed our readers to find out just how common giving road head is…
Related: If you want to give your man back-arching, toe-curling, screaming orgasms that will keep him sexually addicted to you, then you'll find them in my private and discreet newsletter. You'll also learn the 5 dangerous & "dumb" sex mistakes that turn him off and how to avoid them. Get it here.
Is Road Head Actually That Common?
We asked hundreds of our readers whether they had ever performed oral sex in a car. 82.5% of straight women had despite the risks of injury or getting in trouble with the law.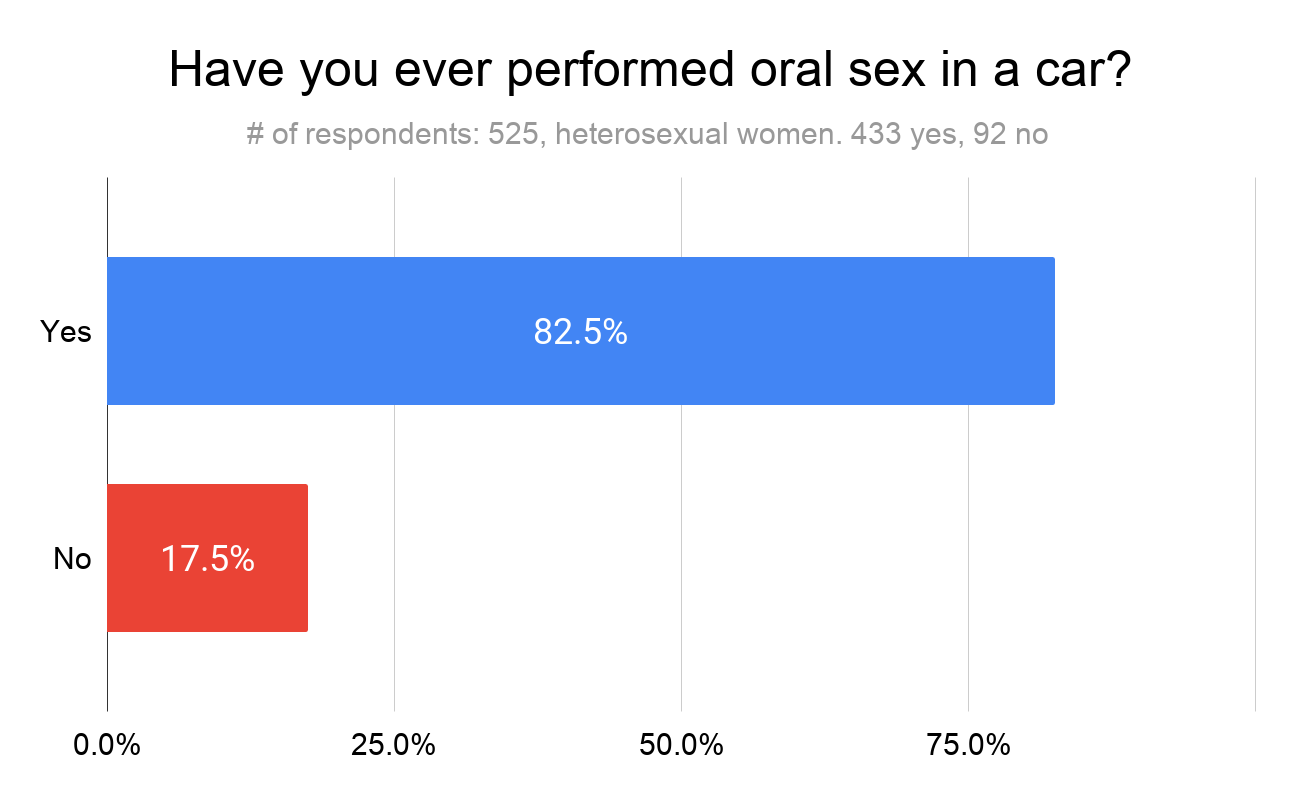 And what about men? Perhaps unsurprisingly, it was less common for straight men to have performed oral sex on a partner in a car. However, 62.5% of men had, which is still the majority of them, although our sample size was small.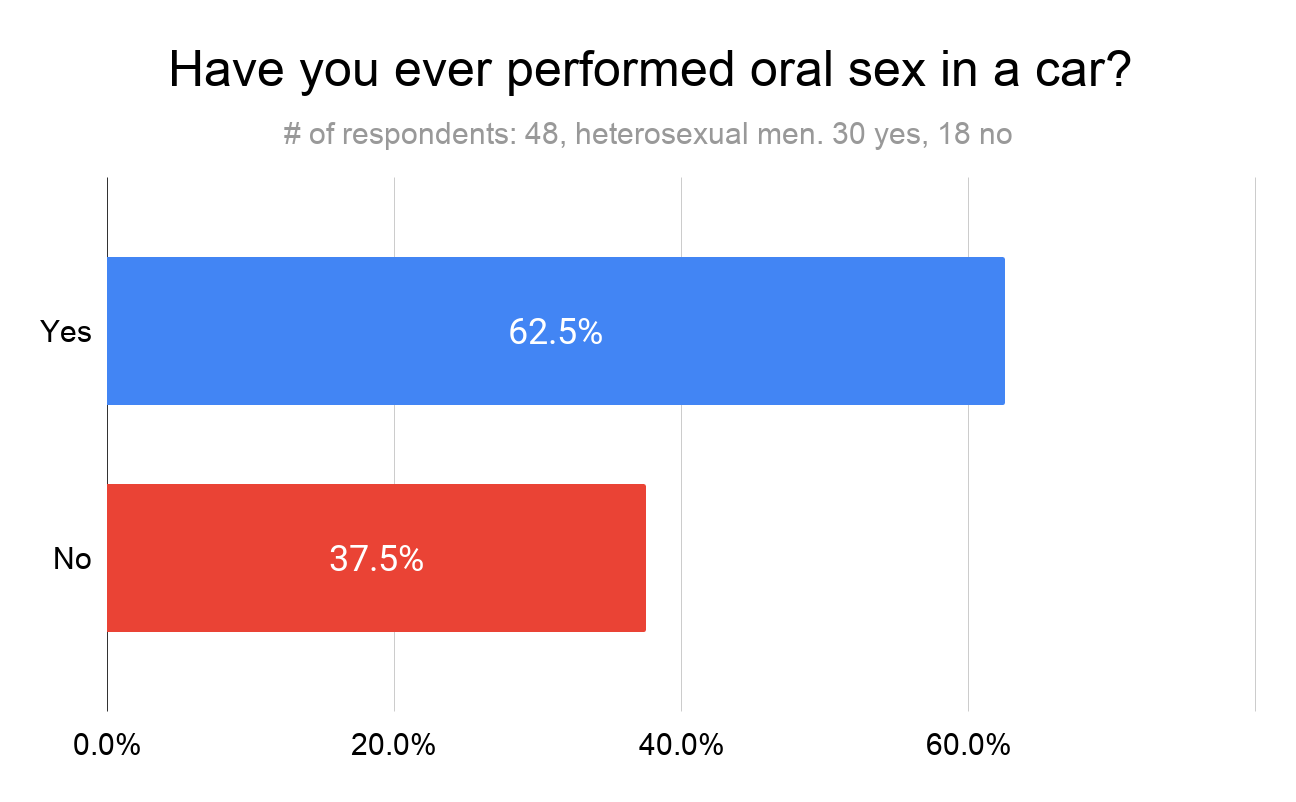 Note: We also surveyed non-heterosexual people on giving road head, but got so few responses, that they were not included.
While our study focused on giving oral sex in a car, irrespective of whether or not the car was moving, a separate study on sex while driving published in 2014 surveyed 195 male and 511 female college students.
It found that 32.8% of men and 9.3% of women had engaged in some kind of sex while they were driving, while 9% of men and 29% of women had engaged in some kind of sex as a passenger. Oral sex was the most common type of sex reported while driving (70.3%) [1].
Prepare for Road Head
Before you dive into giving road head, it can help to set up the car to give you the best chance of having a good time. It takes some trial-and-error to figure out the best road head positions.
Automatic is better – An automatic car with a shifter on the steering column works better for road head than leaning over a console shifter.
Say "No" to armrests – Armrests also get in the way, so put them up or choose a vehicle without them. A vehicle with enough space between the front seats for you to kneel makes giving road head easier. Or you might prefer a truck with bench seats.
Say "Yes" to sedans & SUVs – A small car isn't the best to give road head in; neither is one with bucket seats. Try a roomier sedan or SUV. Being able to fold down or remove the back seats can help if your man can recline his seat. On the other hand, if a vehicle is too wide, you might not be able to reach your partner from your own seat. For shorter people, road head may just not work all that well.
Push the seat backward – Because of the small confines, he should push his seat back to provide you with more room to work. Of course, he needs to be able to reach the steering wheel and pedals if he's driving. He can try leaning his seat back instead of moving the seat back or even in addition to it.
Can you lift the steering wheel? – Lift the steering wheel unless you want to hit your head on it accidentally.
A man can try sitting on the console when receiving head, but this is better for sex while parking. If you want a little pleasure yourself, lean over him in a way that he can reach across with his right hand to finger your vagina or anus. Ideally you should wear a skirt/dress or anything that provides for easy access for him. Note: he'll have to take one hand off of the wheel.
Related: How To Use Anal Fingering To Double Your Pleasure
How to Give Road Head in 5 Easy Steps!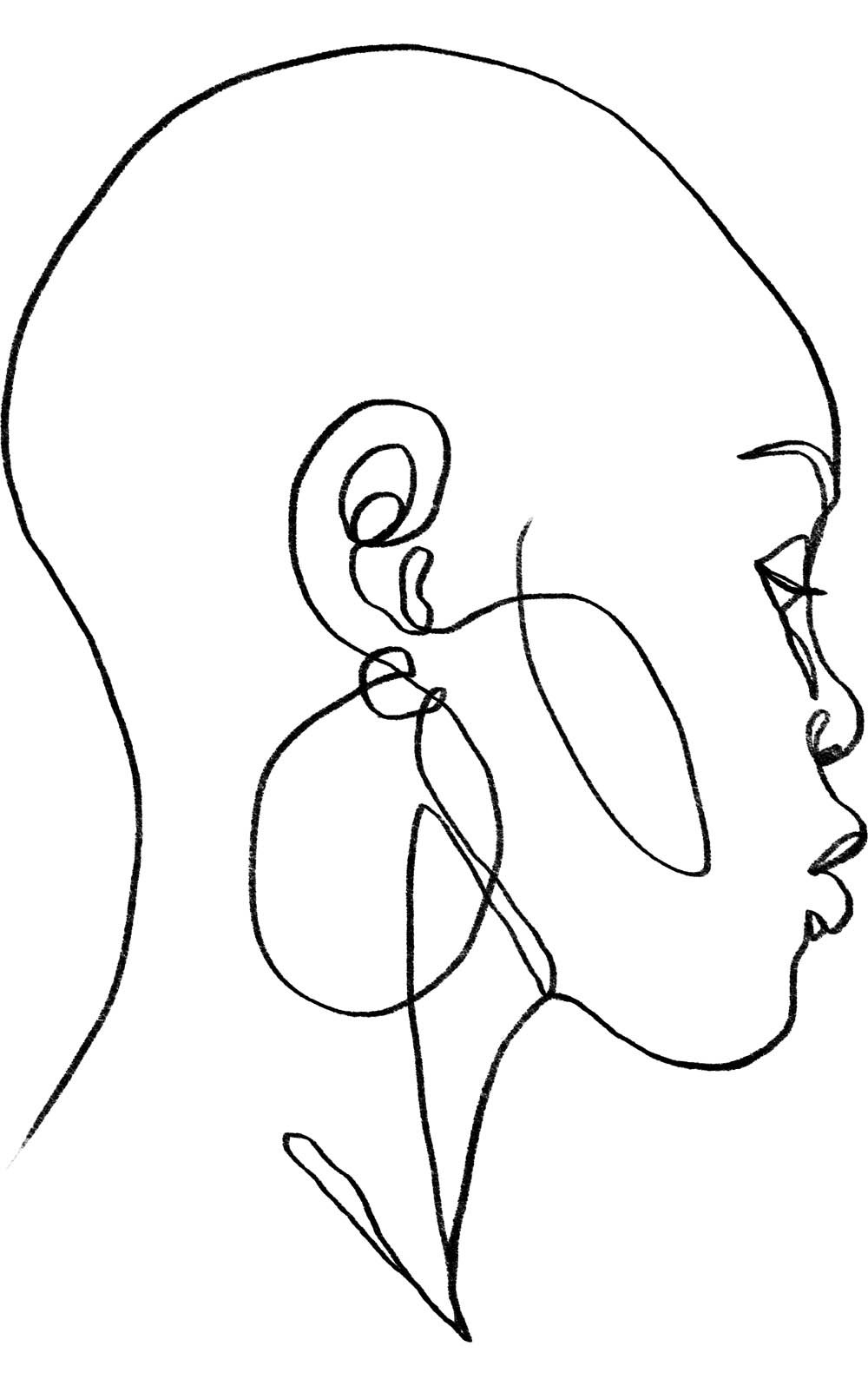 Timing is important when it comes to road head. You don't want to start when our partner is actively performing a maneuver or frustrated. Start with teasing your man when you're at a red light or stuck in traffic.
Many people believe that being spontaneous is one of the turn-ons of road head. If you surprise your man without asking, he's sure to be appreciative!
1. Start by Teasing
Reach over to your partner, running your hand up and down his thigh. This first step is all about letting your man know what you want to do before getting into it. You might even expose part of your own body to trigger the sexual part of this brain. One of our readers also suggested, "sucking his thumb as if it was his cock" before moving below the belt.
This gives him a chance to get horny or to let you know that right now isn't the time. Of course, if he's into the idea, you can pretty quickly skip to the next step. Many readers recommend only teasing if you're driving and pulling over before moving to the next step.
2. Rub and Undo His Pants
As he grows aroused, you'll see a bulge forming in his pants, and you can rub it. If you're in an American car, your left hand is closer, but most people are right-handed so that it may be a bit tricky. You can turn your body to reach with your right hand, but it may not work as well.
When you can feel it straining the material, undo the button and zipper and remove his penis — carefully to avoid catching on the zipper. Remember that the confines of a car can make this difficult, so don't rush. It may help if he wears sweatpants or other loose pants without a fly that can just be pushed down.
3. Stroke Him
Continue to stroke him as you lean over his lap. It may be easier for you to get on your knees in front of your own seat and lean over that way if he's driving. If you're driving, he can take the wheel (this is sometimes known as reverse road head). Wrap your hand around his shaft, and move the foreskin up and down to stroke it (this may be difficult if he's circumcised).
Consider spitting in your hand for lubricant. If you have a little personal lubricant on you, you'll be able to give him some of the best road head of his life. Rub your thumb over the head of his penis. Check out this guide for giving an expert hand job!
4. Take Him In Your Mouth
Explore his penis with your tongue and lips. You can exhale warm breath against his skin or purse your lips to blow cool air before wrapping your mouth around it and moving your head to suck the entire shaft. More tips on giving head here.
5. Move Your Mouth and Head
Now that your mouth is around his shaft, you can move it up and down. Keep your head low to avoid detection as you drive. Because he's sitting, you may not be able to stimulate his balls at the same time.
Undoing his pants and zipper may make this possible. When focusing on his penis, use your tongue around his head and shaft, to lick, suck and caress him. Keeping a hand around his shaft helps to steady your bodies a bit, which may prevent any unwanted jostling.
If you can tell your man is close to orgasm, ease up or pause for a minute. If he gets too close or even cums, he may lose control of the vehicle.
Deep Throating and Driving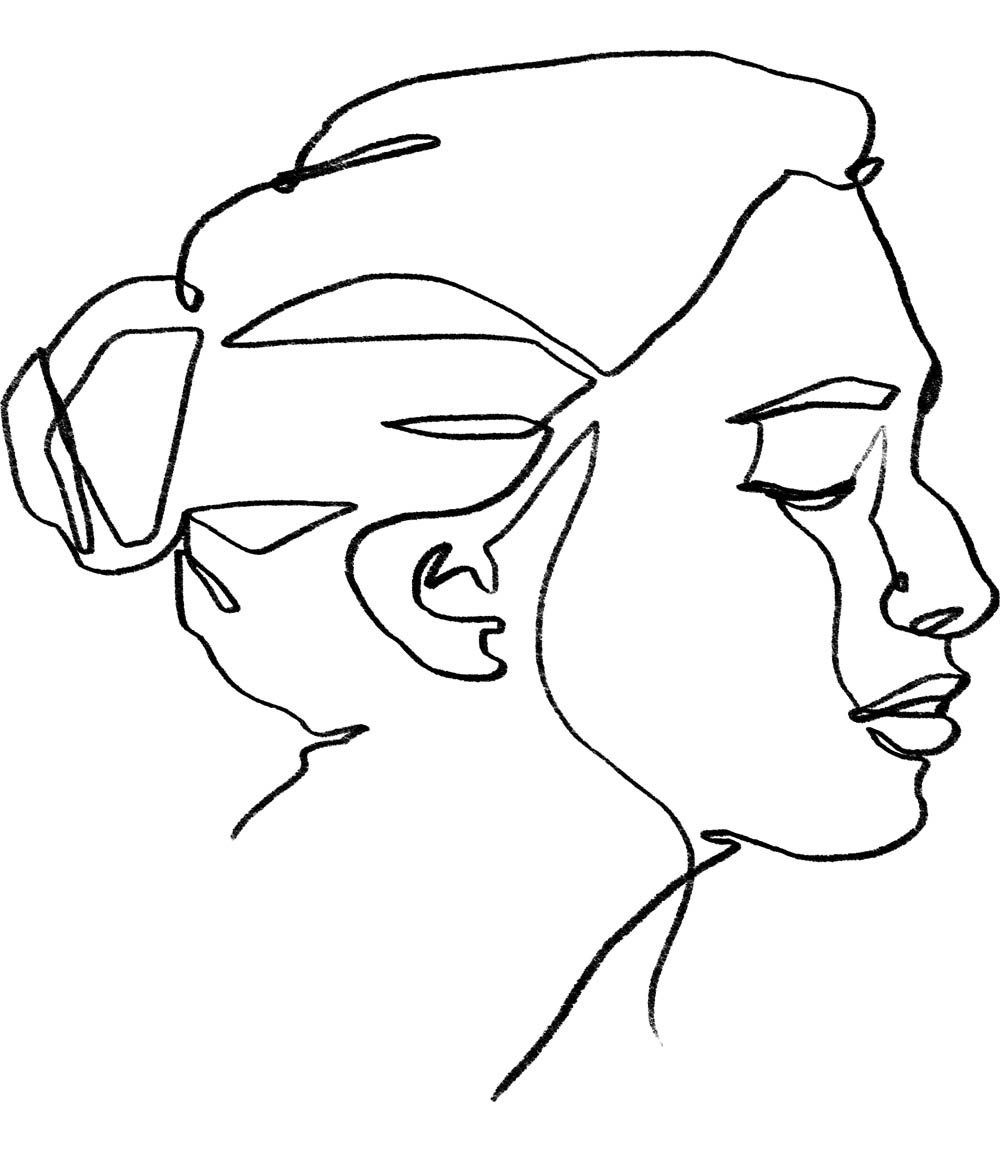 If you really like a challenge, you may want to try deep throating when giving road head. For some people, deep throating is hard enough as is. You might have a smaller mouth, or your partner may be more well endowed. We definitely don't recommend trying deep throating for the first time when giving road head.
Make sure you can do it before trying it in the car.
Related: 11 Secret Techniques To Deep Throating Your Man Like A Pro
In fact, you may want to reconsider deep throating in a moving vehicle altogether. When a penis is that deep in your throat, the risk of biting down if you hit a bump increases. Furthermore, bumps can cause him to penetrate you more deeply, possibly triggering your gag reflex.
You don't want to vomit on your partner or self, and you may not have anything to clean yourselves up with. Plus, it's not always easy to remove pungent odors from a car.
Improve Your Road Head Skills
The following road head techniques and tips will help you go beyond the basics and give good road head.
A note on enthusiasm – Keep in mind one of the best pieces of advice suggested by our readers:
Make them think you love it more than they do
Of course, this applies to any time you give head and not just when you give a blow job in a car!
69 time – Another reader described a surprising road head technique: 69ing in the car. Her partner was in the seat with it reclined all the way back while she lay on top of him .
Find out more about 69ing your partner.
Ice – When we asked our readers their road head tips, several suggested having a drink with ice — the type you get to go — nearby. Pop an ice cube in your mouth before going down on our man.
Let him feel and see your breasts – Add a racy element by unbuttoning your blouse a few buttons or completely removing your shirt. Your man will be able to feel the weight of your breasts on his lap.
Here's something you might not think about: putting your hair up in a ponytail, if it's long, a ponytail keeps it out of the way as you give road head and prevents it from getting messy when your man cums. Plus, he can tug on it if he likes. One reader told us that she "personally love[s] when he pulls my hair up while I suck him!"
Make eye contact if possible – Another piece of advice in our survey that will help you give great road head?
Look up into his eyes.. Smile with your eyes like you share a secret with him.
Making eye contact during giving road head while he's in the driver's seat and you're in the passenger seat, is dam near impossible. It's really only possible if you're kneeling in the footwell where the pedals are.
Putting on a show for him – Whether you're in a car or not, eye contact during oral sex is an incredibly hot move! Just make sure he doesn't look down for too long. Try this piece of advice from a reader:
Have him position the visor mirror so he can watch
If you're not sure when to try road head consider saving it for a trip. If you're on a long, flat road with no other cars in sight, it's the perfect time to get a little naughty. The driver can even set cruise control!
1,114 Woman Study: Why most women like giving blow jobs & why some don't
What To Do When He Cums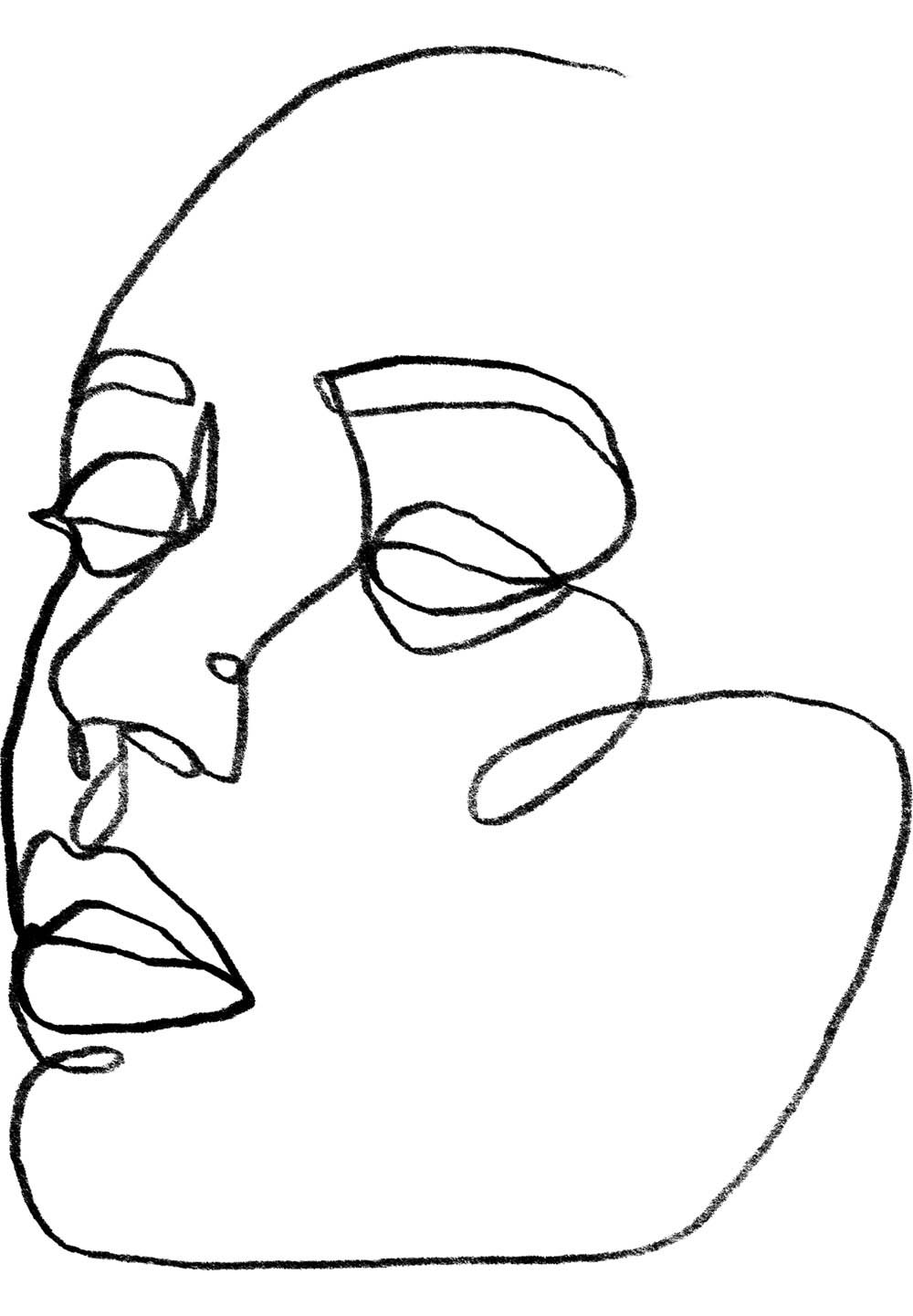 When many people consider whether to spit or swallow, they opt to swallow just because it's quicker and easier, and it's certainly true when giving road head. One of our readers boldly advises that you should
Always go to completion and let him cum in your mouth, swallowing every drop
Consider having a tasty drink within reach to wash the taste out of your mouth if you're not a fan of swallowing his cum.
However, if you're absolutely not a fan of swallowing, you might be able to deal with his cum another way. Consider bringing a towel or tissue that he can ejaculate on. It will also come in handy if his aim isn't exactly 100%.
36 More Road Head Tips from Readers
"It's such a thrill, especially on a long road trip. Keep it interesting and use some ice from your drink. It will definitely heighten the senses."
"It was more than once lol – it was really hot in a Goodberrys parking lot after eating some ?. If you get on your knees while in the passenger seat- your knees on the seat with your butt in the air towards the window (good tint and/or empty parking lot secluded area, he can play with you while you're giving him a blow job. Or you can just lean over and give him a nice blow job (after ?) ?"
"Make sure he can still concentrate when driving."
"The excitement of being caught or seen by someone makes it more intense."
"It's easier in a car that doesn't have an armrest or console in the front. It's exciting to start this while in traffic or light teasing, but make sure the person isn't driving when it is time to climax."
"First practice bj's sitting in the car without moving so he knows what to expect, can keep his eyes OPEN & still focused on the road because we almost crashed the first time!!
????????"
"Make them pull over and not drive while getting it because lack of concentration on the road can be dangerous and also well driving they cannot fully concentrate on what you're doing and get the full pleasure of what you are giving them although it's kind of nice to start while they're driving and then make them pull over if they want more and also always have something to drink before and after"
"Make sure there's privacy and get as much space as possible. If you plan ahead, have a cloth or something to clean up after."
"We have found if he slides his seat back just a bit I can lay my head in his lap and have great access to him and adding a different angle which slides him a bit deeper into my throat. He absolutely loves it…"
"Make sure there is no gear shift in the middle between the two of you."
"Make sure if he's driving, he's able to keep his mind on the road. No accidents, please"
"It's no different than oral sex anywhere else. I did have a previous partner that I gave oral sex while he was driving. I made him keep both hands on the wheel and watch the road."
"Have him push the seat back as far as he safely can, especially if he's actively driving. Put your hair up in a bun or ponytail. Swallow."
"No console is best, but if there is one, get on your knees. Don't be shy to show your ass to passer-bys."
"The back seat is better so you can position yourself better."
"Make sure you are in a comfy position and your partner has cruise control set. Bring a vibe along so your partner can please you at the same time you're giving oral."
"Make sure your not on a main road if you're performing an unexpected fellation while he's driving."
"Lots of build-up before even starting..scrunchies come in handy…"
"Give oral sex while he is driving but I don't let him cum until we stop somewhere. We love it if trucks pass by and can see me giving a bj."
"Watch out for bumps in the road."
"Slowly working up to it and surprising him. But remember safety…no one wants to explain the car accident to the police!"
"Don't get arrested lol."
"Build up the anticipation while driving by grazing his thigh or even sucking on his thumb as if it was his cock."
"Do it somewhere risky – makes it even more exciting."
"Get in a comfortable position so your neck and back will have less stress."
"Park somewhere secluded but with a slight risk of being caught by a walker etc."
"I personally love when he pulls my hair up while I suck him."
"Just position yourself so your partner can rub your ass or finger you if he so desires"
"If he's driving, tell him to keep his eyes open. It hurts when you bang the side of your head on the steering wheel because he closed his eyes and hit an embankment."
"Have your partner sit in the passenger seat, push the seat back as far as it can go, and you kneel in the footwell between their legs."
"Start with kissing then slide your hand down his or her leg. It's the build-up that makes it the most intense. That at least works for me and my boyfriend."
"If they are driving watch out for the steering wheel, railroad tracks and bumpy/dirt roads. Lots of licking and light sucking… finish w your hand."
"Be nasty..be sloppy…gag on his cock it turns him on. Look him in the eyes if possible… He will go crazy!!"
"Make sure you're not around a gross and nasty environment."
But not everyone enjoys giving road head:
"No, as a female, I dislike car sex snd think it's cheap and degrading. There's no pleasure for a woman."
"It was awful"
Road Head for Her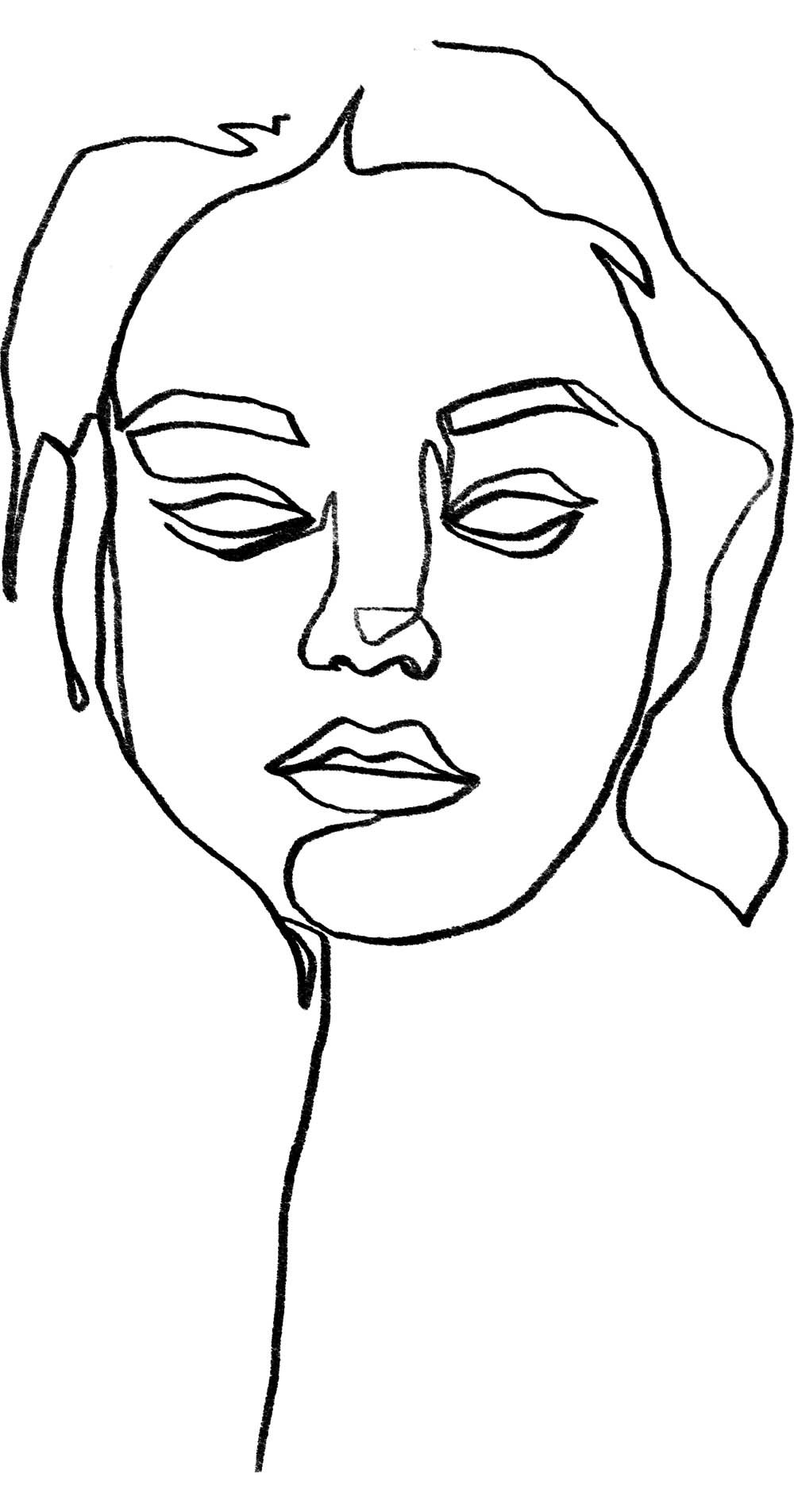 Most guides to road head focus on women giving head to men who are the drivers. It just makes the most sense logistically. After all, it's much harder to access a clitoris when someone is sitting than a penis. If you want to receive oral, it's probably best to only try road head when parking.
To Drive or Not to Drive
Although some people would argue that giving oral sex while parked isn't really road head, it's definitely the safer option. Parking also makes it easier to give road head because you can adjust the seat and remove your seatbelt. Brainstorm locations to park with the help of this guide on the best places to have sex. You can even practice giving a blow job in a car while you're still parked to see how it works before you get on the road.
Of course, the best option might be taking a drive, talking dirty, and rubbing his penis before parking to finish him off. Once you're both sufficiently aroused, you can find a secluded place to park and continue with oral sex and other activities.
You can lean over the front seat and your man can recline his seat or move the whole thing back for more room. Some seats even go all the way back, giving you plenty of room to stimulate your man with your mouth!
Make it more comfortable – Alternatively, you can stand or kneel outside the car if he turns in his seat (this works if he wants to eat you out as well), or he can stand outside the car leaning against it with the window down, while you're still inside. If he wants to stand outside the vehicle you can see or kneel on the seat with the door open.
Back seat – The back seat offers a few options for oral or penetrative sex. He can lie down while you kneel on the floor/footwell and suck his cock.
Don't forget about the bed of a truck, the back of a van, or a car's hatch, where your man can sit in the vehicle and/or lean on the bumper within reach if you stand or kneel behind the vehicle.
Finally, you can try giving him a blow job when you're both in the back seat when someone else is driving.
These other solutions can easily lead to penetrative sex or your partner, stimulating you in return.
And if you've got parents, roommates or kids at home, you might not have any other choice. Check out our guide for having car sex to make sure you steam up the windows the right way!
Alternatives to Road Head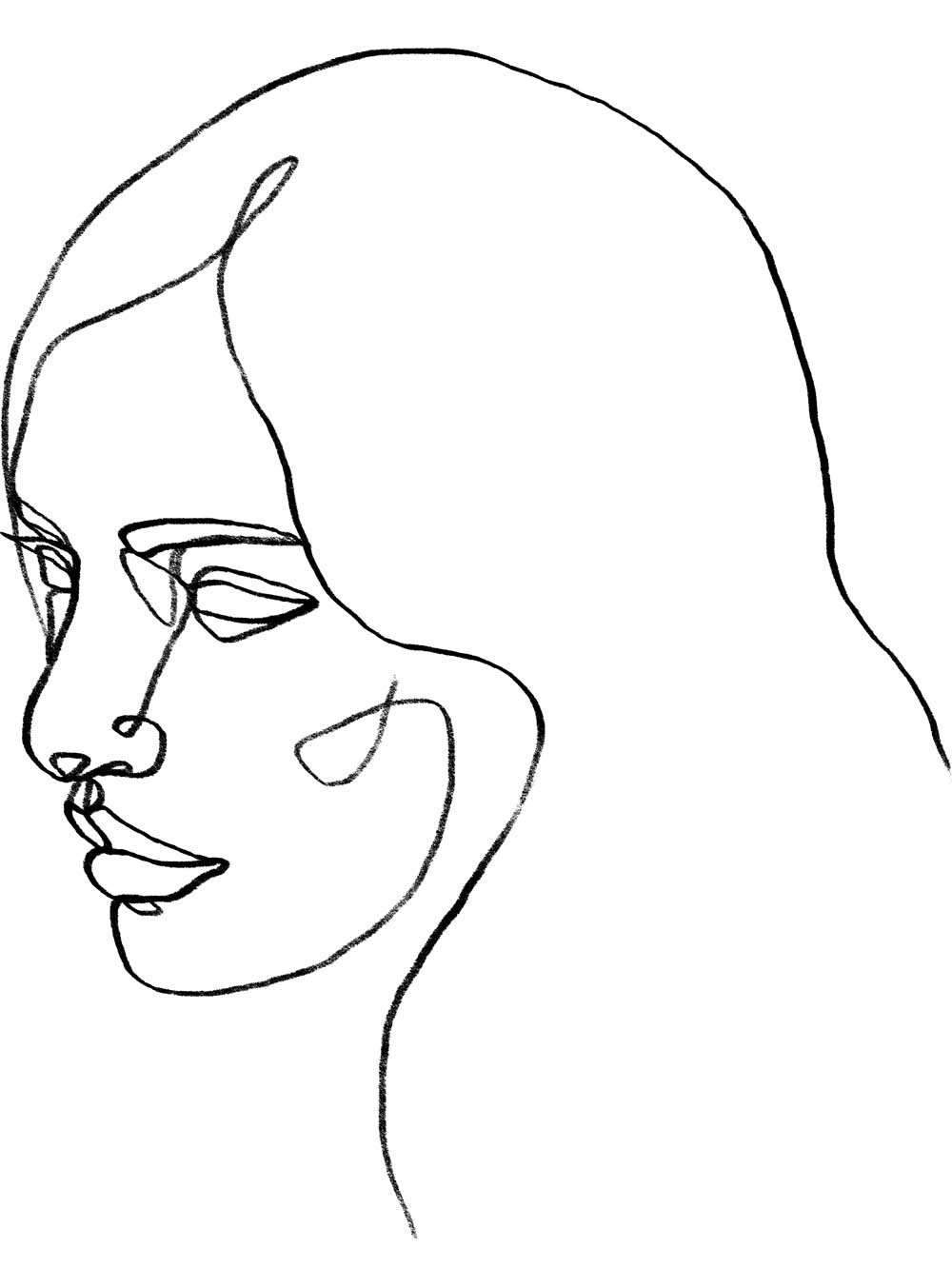 Just because it might not be safe or comfortable to fully take your partner's cock in your mouth while driving doesn't mean there aren't other alternatives. You can rub his penis and balls through his jeans so he'll be ready for a romp as soon as you get home.
You'll find it easier to maneuver in a car if you're just reaching your hand to give a hand job. Plus, you're less likely to get caught if other drivers or cops can't see your head moving up and down.
If you want to get off, fingering also works better than your partner trying to lick your clit from the seat of the car.
Road Head — Dangerous and Uncomfortable?
Obviously, there's an element of danger to road head, which is why so many people like it! But you could run over a curb, hit a sign or, even worse, be part of a collision.
You cannot give road head and properly wear a seatbelt, so you're unprotected in the event of a crash or even a hard brake. Most people think about the pleasure or excitement that road head can give and forget that one pothole, railroad track, or speed bump can lead to a nasty penile injury. It's all too easy for teeth to scrape or your jaw to slam shut when you hit a bump.
These tips on how to avoid using your teeth while giving head should help.
Whoever is driving needs to pay attention to the road to avoid an accident, and this is especially true if they are getting a blow job while driving. Driver distraction is estimated to be one of the leading causes of motor vehicle accidents [2].
At the very least, you should know when one of you is close to orgasm so you can pull over or save the best for later. Why not make it a game? Don't let him cum until you've pulled over!
Even if you successfully avoid putting your own lives or that of a stranger in harm's way, there's also the fact that these activities are illegal. If a law enforcement officer sees you or even if the person driving gets too distracted and breaks the speed limit, you risk penalty for the risky driving and indecent exposure.
If you try road head and you find that you don't like it, you're not alone. Both men and women alike report that road head is uncomfortable more often than not.
For many people, it's a one-and-done type of thing. Something to check off on your sex bucket list, but not necessarily as fun as it sounds.
However, the excitement that comes from being naughty in public is what encourages most people to try road head at least once. You'll often get stares from strangers in other cars that pass you. You might even enjoy it when guys who discover what you're doing catcall and holler!
Of course, you should reconsider participating in road head if it's not legal where you live.
Is Road Head Legal?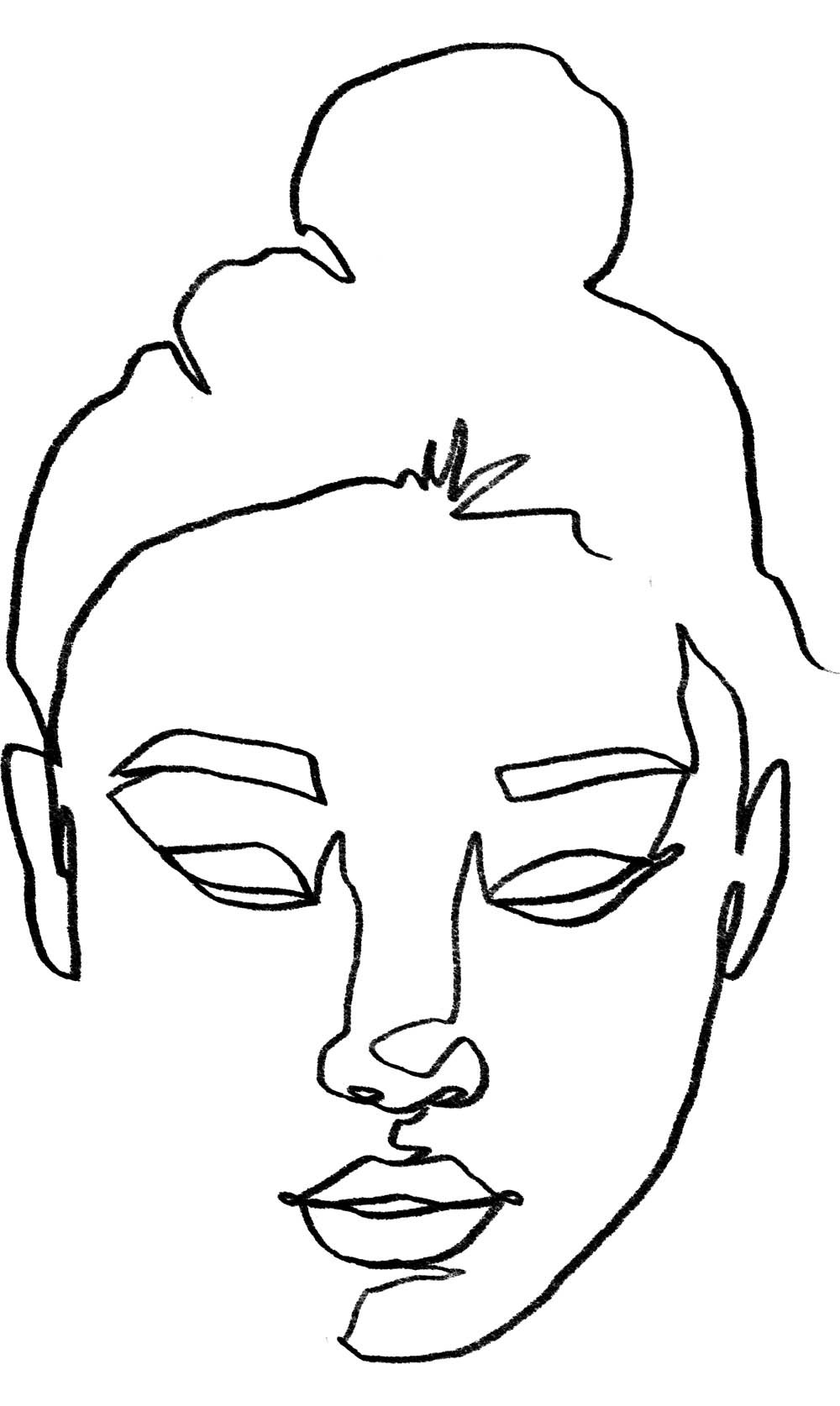 In general, the answer is "No." At least 13 states in the USA have banned road head (listed below). Most of these states have fines between $500 and $2,000, but the penalty in North Carolina and Mississippi is up to 10 years in jail!
Alabama
Florida
Idaho
Kansas
Louisiana
Michigan
Mississippi
North Carolina
Oklahoma Penalty
South Carolina
Texas
Utah
Virginia
Of course, laws can vary depending upon where you live, and a prosecutor might search for any law no matter how irrelevant or outdated it might seem to enact a penalty against you. In addition to laws specifically targeting road head, you have to worry about penalties for indecent exposure, causing car accidents or reckless driving. If you're found guilty of sexual offenses, that could go on your record forever.
You can decrease the chances of getting caught by keeping your head low as soon as you bend over. Otherwise, you're more likely to be seen.
Once you've mastered how to give road head, you might find yourself surprising your lover with it whenever you're on the road. Or perhaps you'll move to the receiving end so you can enjoy him eating your pussy or manual stimulation while behind the wheel of the car.
Just be careful if this potentially-dangerous kind of sex is up your alley! Know the risks and laws that pertain to road head before you make a habit of it.
Frequently Asked Questions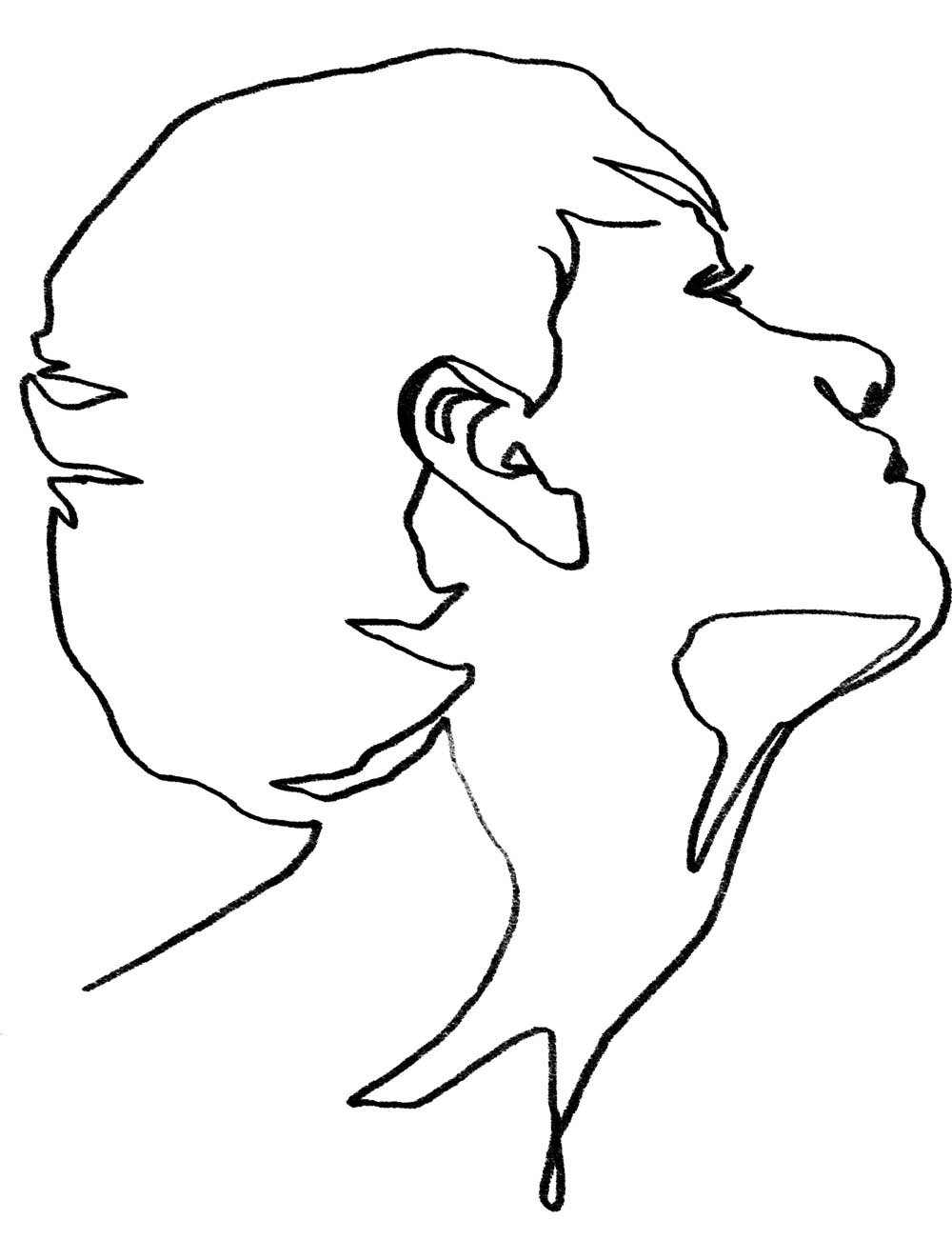 FAQ #1 – Should I still try road head if it's illegal where I live?
We never recommend willfully engaging in illegal activity.
FAQ #2 – My partner wants road head ,but I'm not interested. What should I do?
If you're not interested in giving road head, perhaps because it's illegal or dangerous or just because it seems uncomfortable, that's your right. Consider an alternative such as a hand job or giving oral sex while parked.
But if your partner won't compromise or tries to force you into doing something, they are not someone who deserves you.
Orgasm Every Time. Easily. Here's How...
I want to tell you about my friend Karen.
Karen came to me one day. She was hysterical.
She told me that her marriage was falling apart because she and her husband didn't have satisfying sex.
Every time they were intimate, Karen was faking her orgasms. It turns out she couldn't orgasm during sex.
In fact...
She never had an orgasm in her entire life. Not one!
This left her feeling embarrassed and ashamed. And...
She completely hid this from her husband. Thankfully...
It turns out that there is a way for any woman to orgasm. Easily. And have multiple vaginal and full body orgasms during sex and masturbation.
I shared the process with Karen.
After she followed the simple process, she could barely come to terms with how...
Quickly and dramatically her sex life changed.
We met up a few months later and...
She would not stop talking about it,
"I thought I was one of those women who couldn't orgasm. I used to think I was 'broken' and 'unfixable.' This saved my sex life, and that saved my marriage."
Even if you currently struggle to orgasm during sex or when masturbating, this process will also work for you.
And best of all, you don't need to do anything weird or uncomfortable to start having the best orgasms and sex of your life.